Manchester Press in Melbourne
Our first official day in Melbourne, we woke up excitedly because weather is so good, 24degree with little sun. Summer with a twist of cold. hehe. We didn't manage to watch sunrise or something, and this couldn't be happening for us haha. We woke up just nice for a good brunch, and I think this place serve really nice salmon breakfast for you. And, this worth another entry of it own. haha. Any other thing in between come later haha :p
This is just a little lane in a small street in between Lonsdale Street and Bourke Street. It could be difficult even you been there once, so, I think it good to google map it on your phone first. But you won't regret this little walk because the food is all worth. hehe. And what's more important is a good great meal to start your day beautifully!
Manchester Press
Melbourne VIC 3000, Australia (03)9600 4054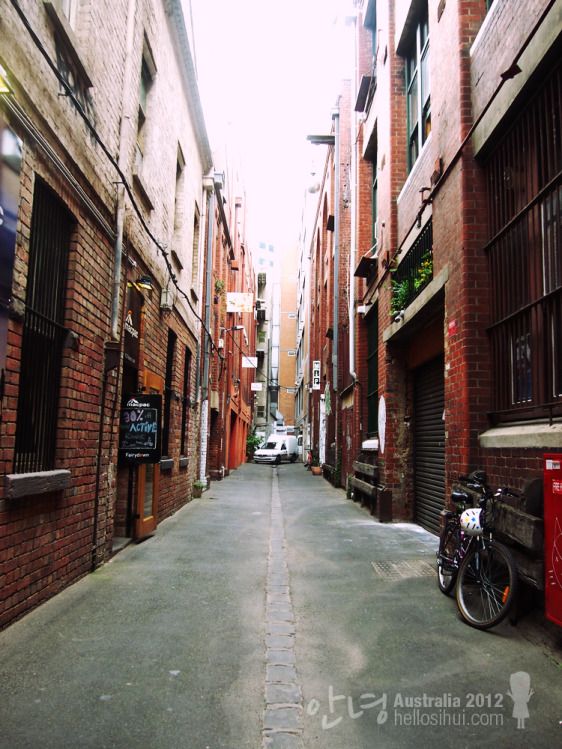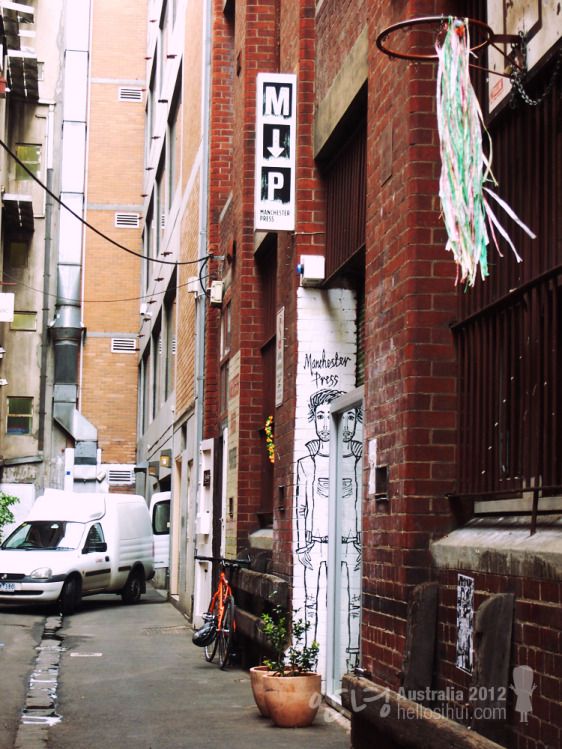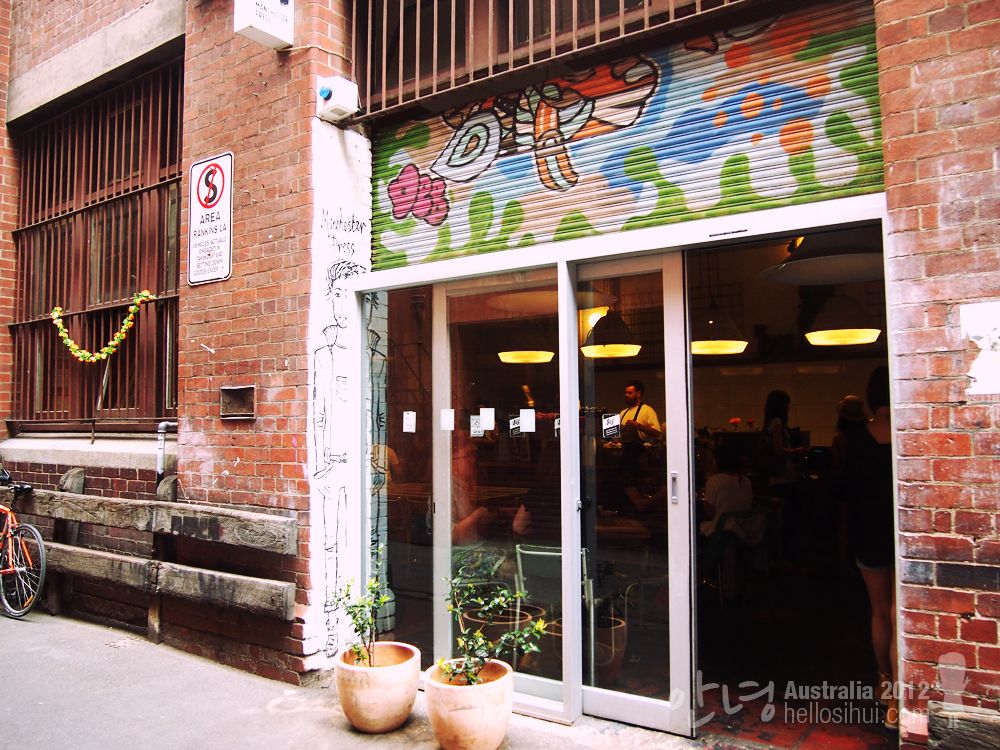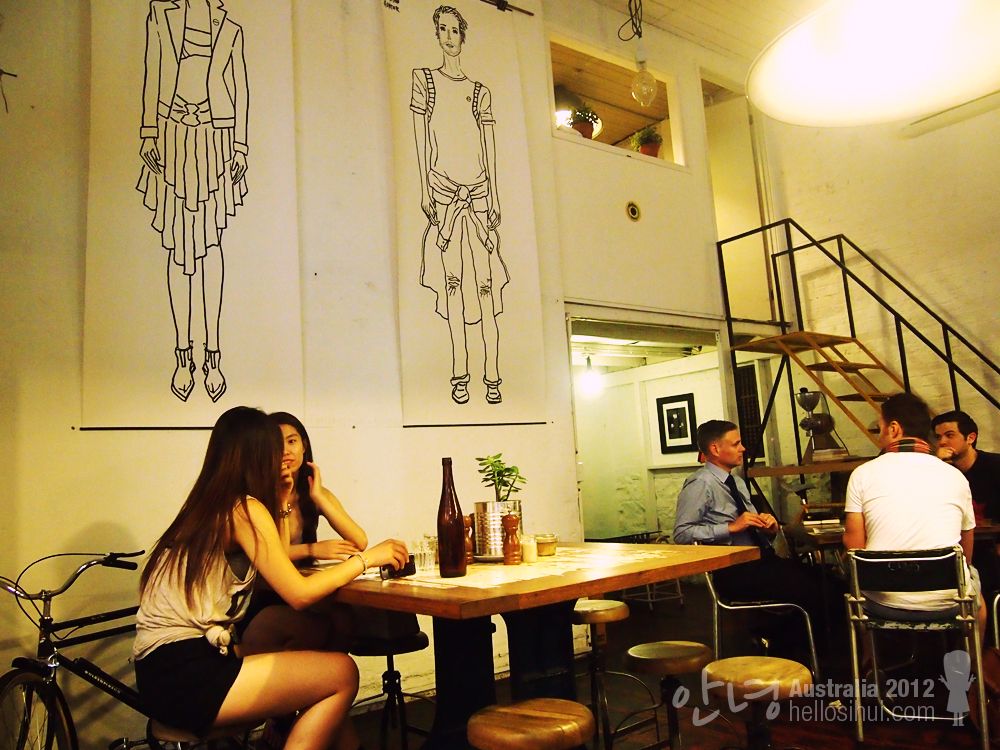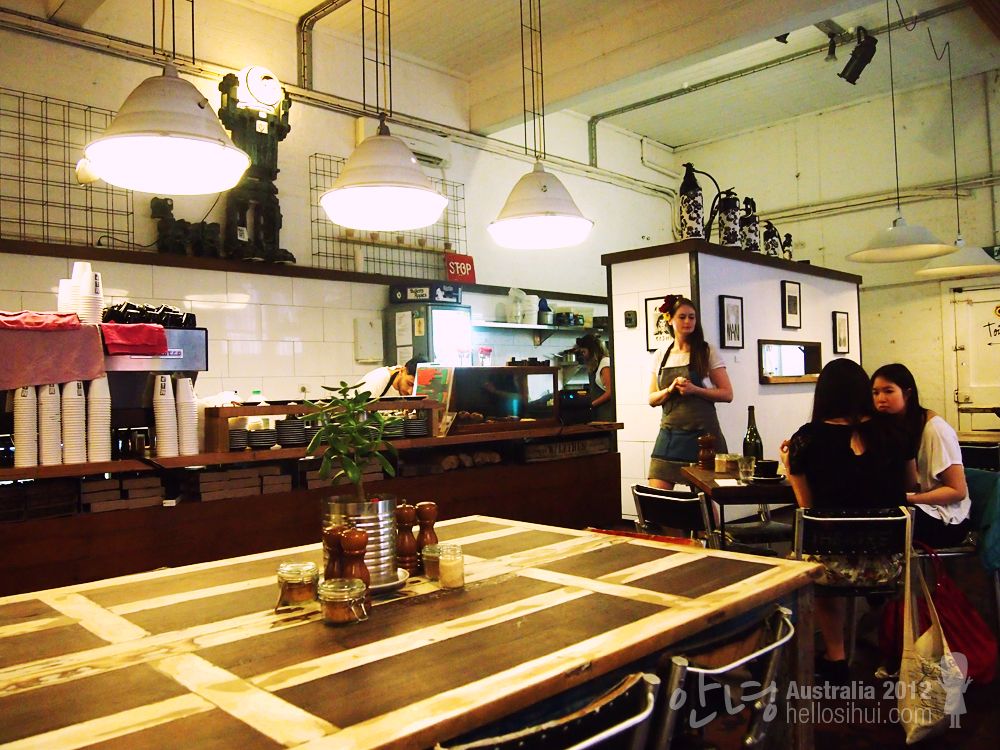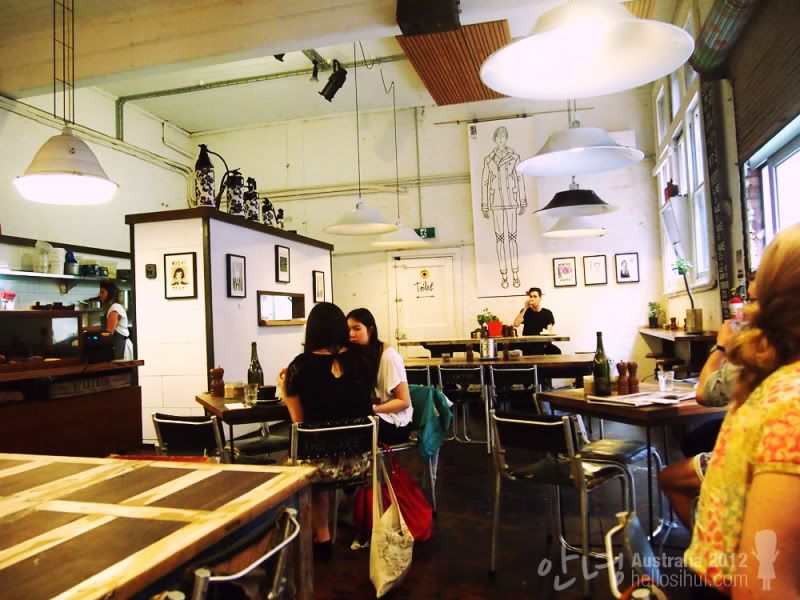 #people start coming in after we look at the menu. its packed when we left too :/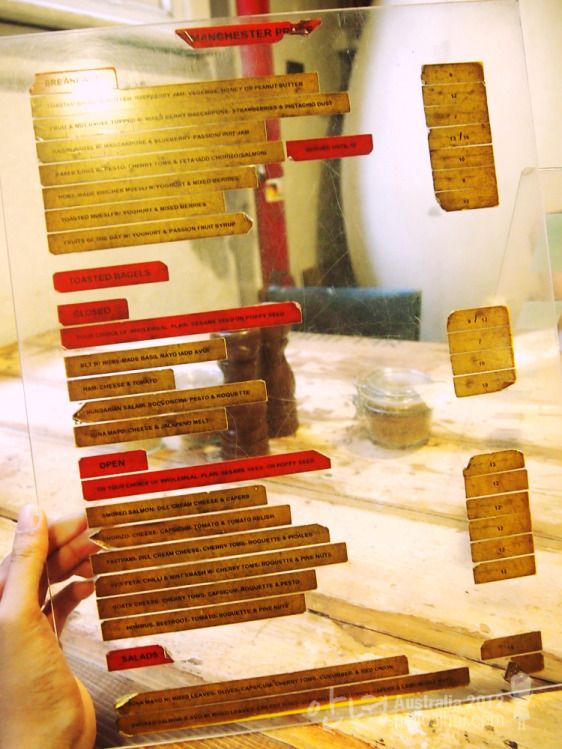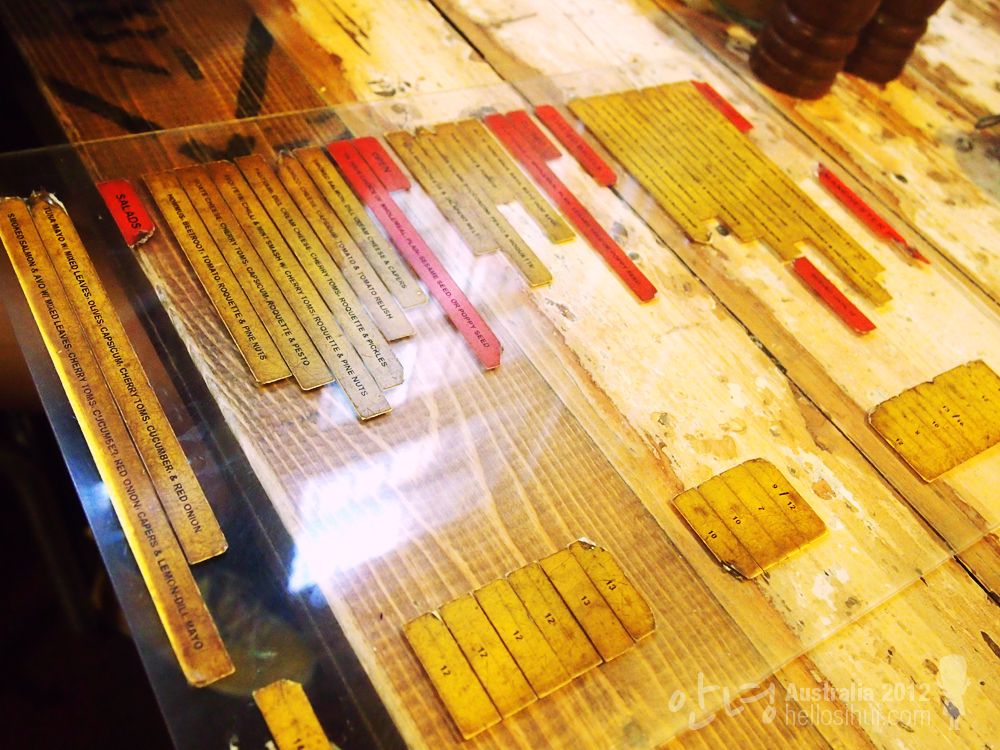 #very interesting menu.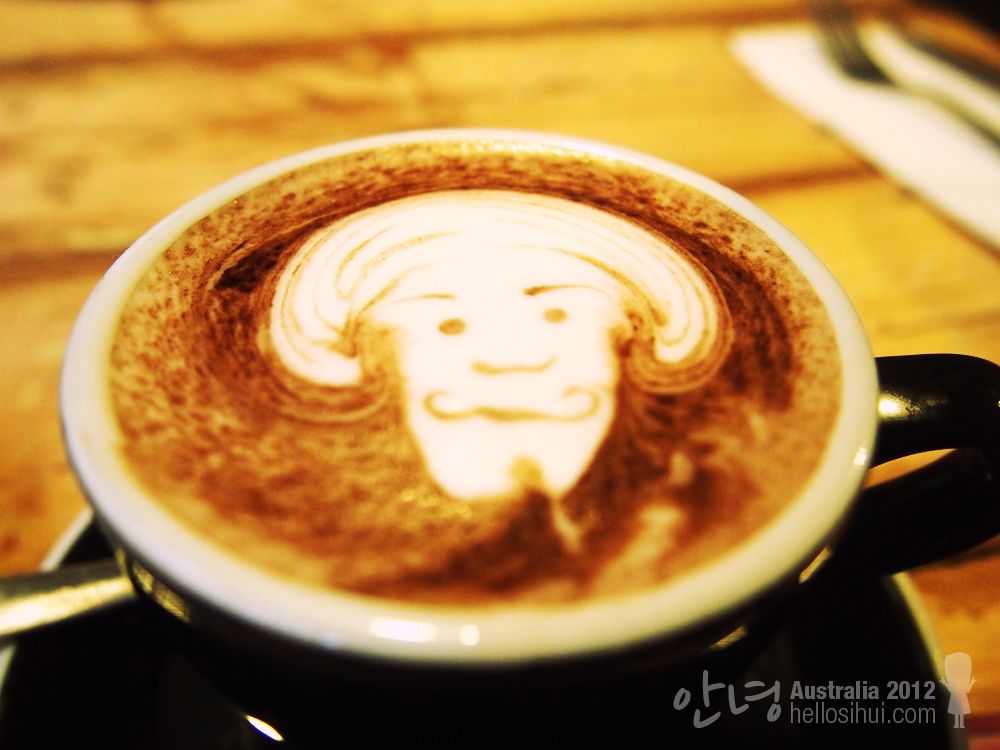 #i had my hot chocolate because of the chocolate arts. hehe!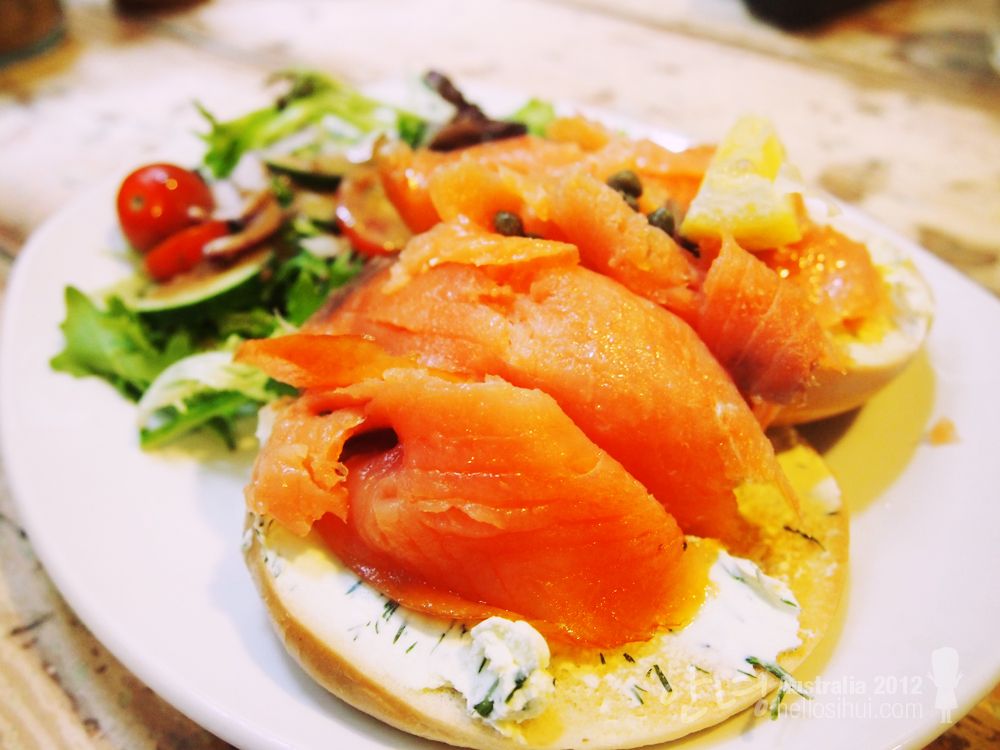 #we shared 2 set among 3 of us. hehe. I must say, the SALMON is really alot and they are sooo fresh!

#Salmon Omelette bagel.
The food is good and fresh, I think we are pretty early – 10am, hence, we managed to get a seat. But, it was quite packed when we were about to leave the place. I think this is one of the must-visit-place if you are in town. I love salmon, and this is a must go place next visit :) And the bill came at 37AUD for all :)