Tagged:
Hobbiton Movie Set
[#HELLOSIHUIGOESNZ Oct-Nov 2017]
If you have follow closely, I have finally (oh yes!) finished this 20 days of travelogue for New Zealand. Honestly, it's pretty time consuming since I have to go through all the photos and worst, my poor memories to recap all in details. I'm glad I did it, because when I miss going holiday, I can read back and remember all the good old days 😂
Since wordpress love to post the latest entry first according to date, and it will be quite difficult to go through and finding all the entry from the first post (if you are using mobile, the scrolling can be quite tiring haha 😝) So this post will be really helpful for navigation to whoever is heading soon.
Note, this is based on October 2017 – November 2017 Traveling. 💕
Click on the photo or link for the specific direct link 💕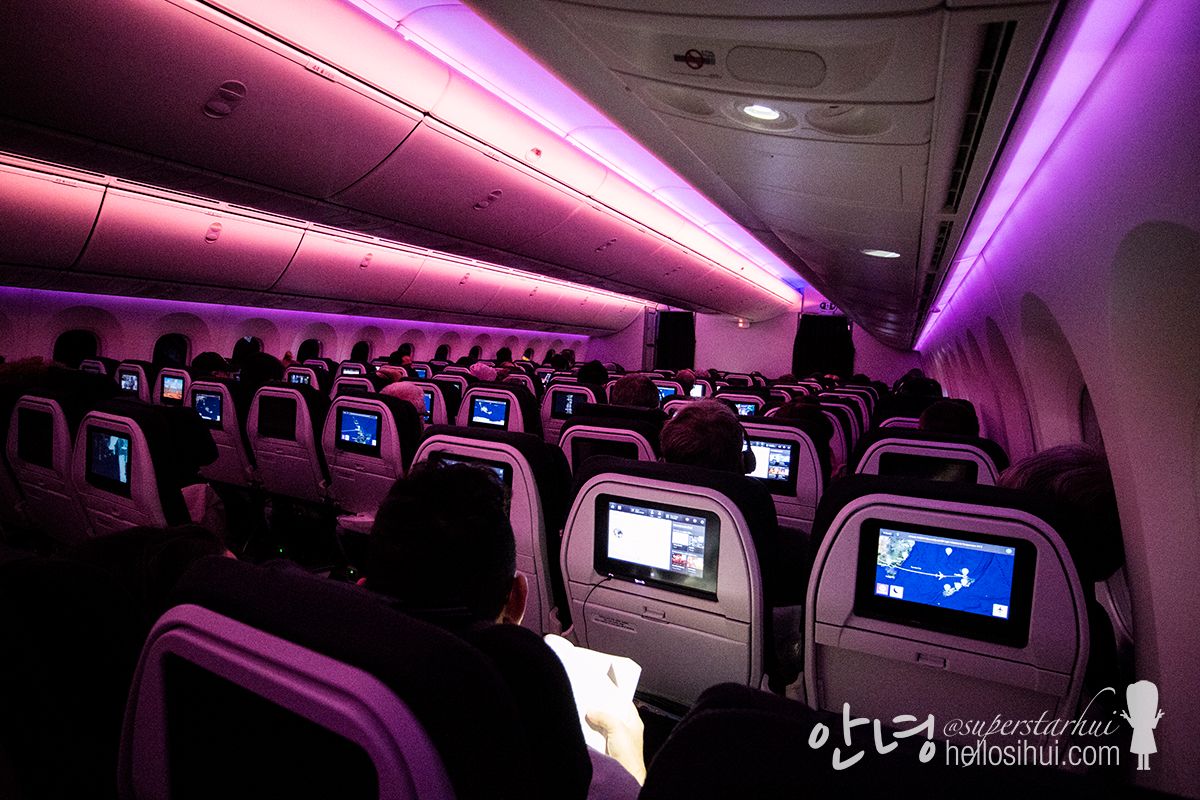 Day 1: Flying via Air New Zealand (Direct) to Auckland from Singapore (LINK)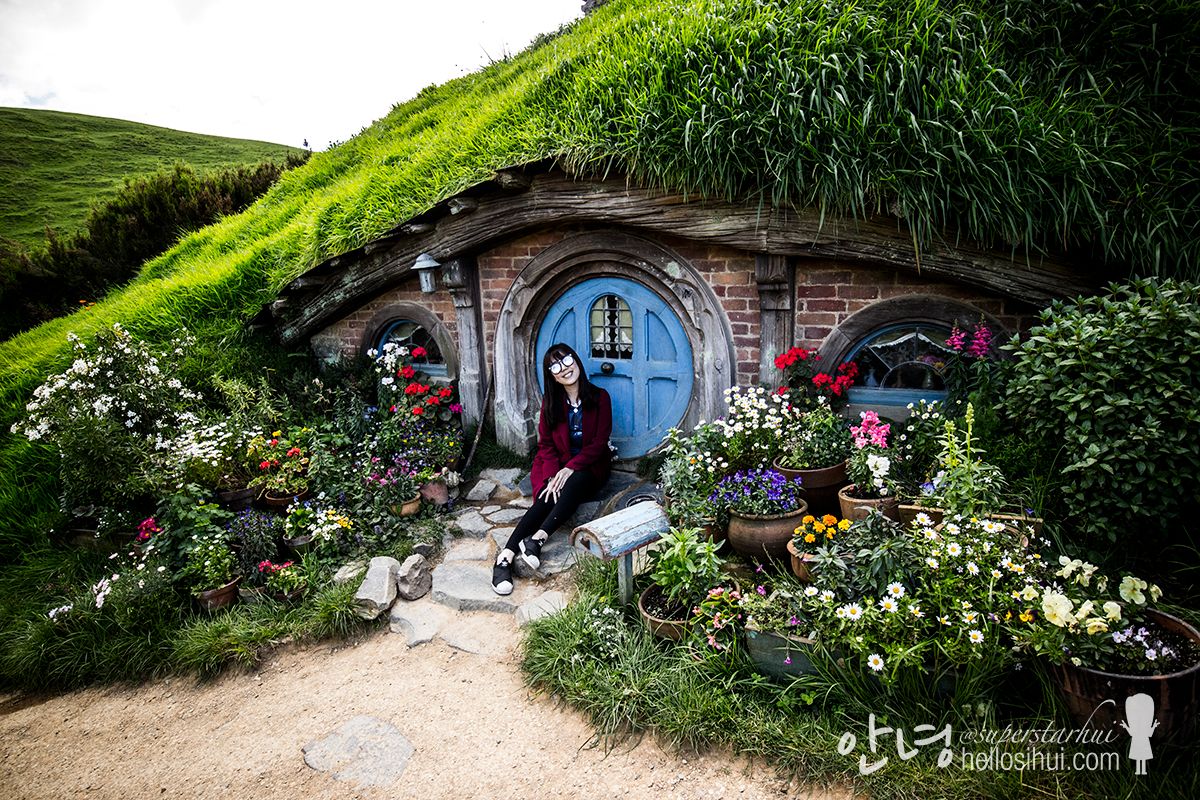 Day 2: Leaving Auckland for Hobbiton Movie Set with yummy Bagel as breakfast (LINK)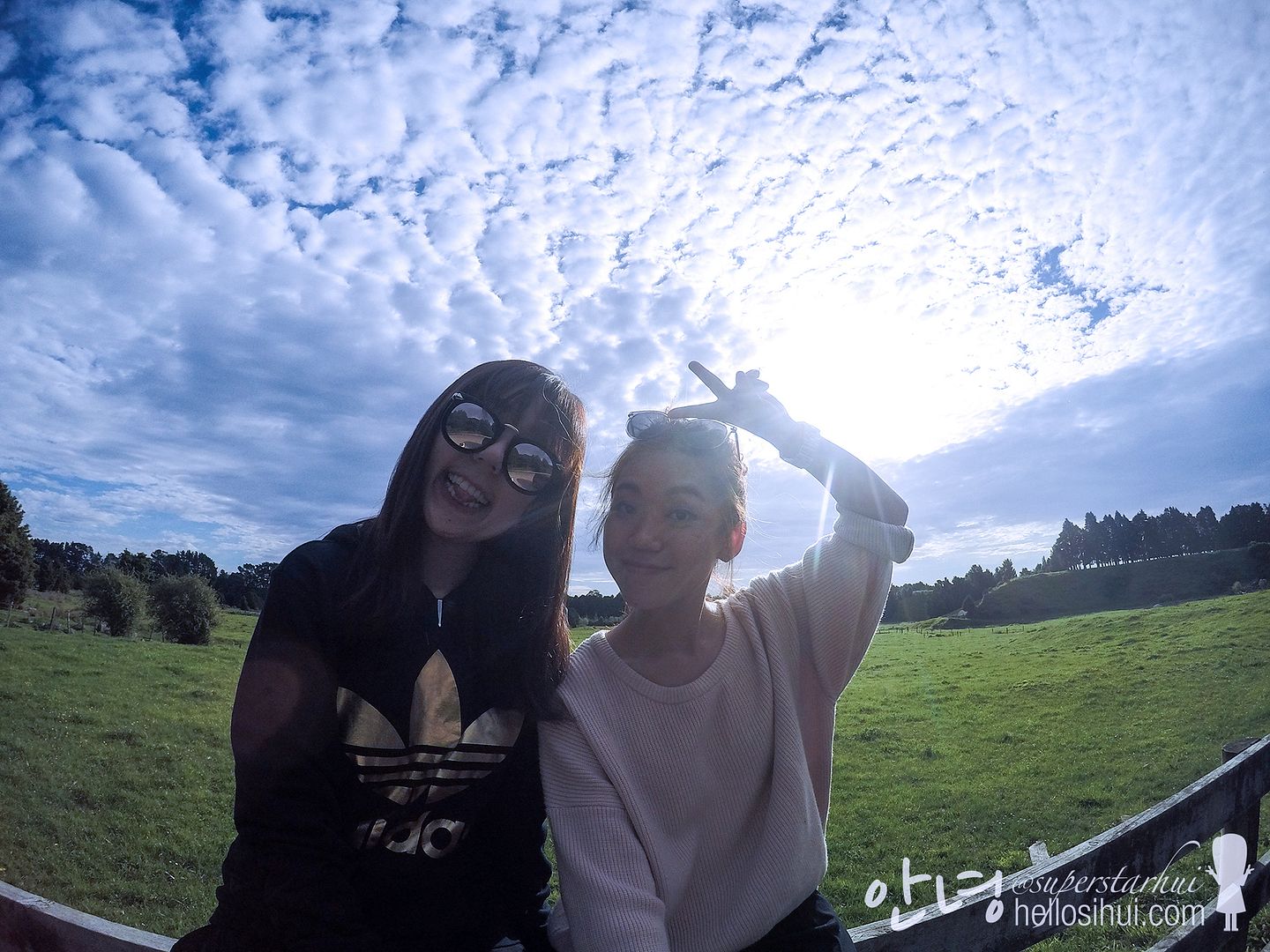 Day 3: Exploring Glowworm Caves & Wairere Falls! (LINK)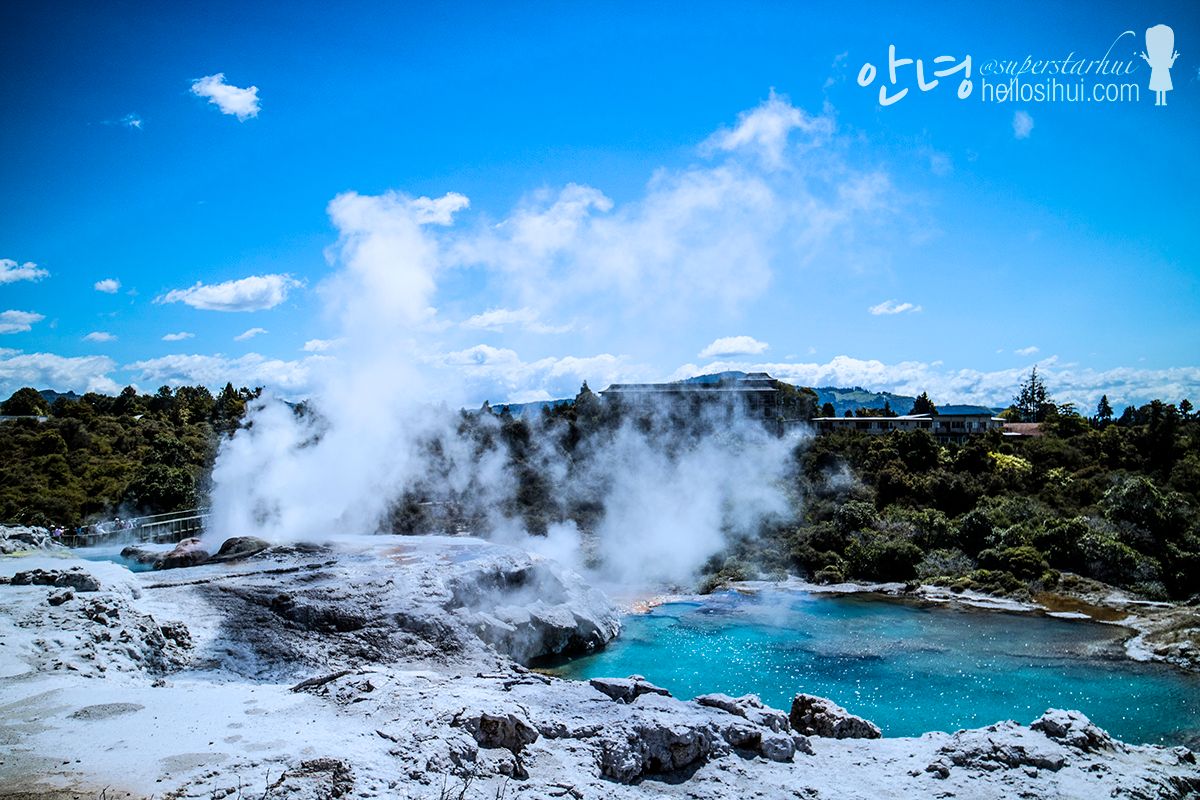 Day 4: Visiting Rotorua tourist attractions! (LINK)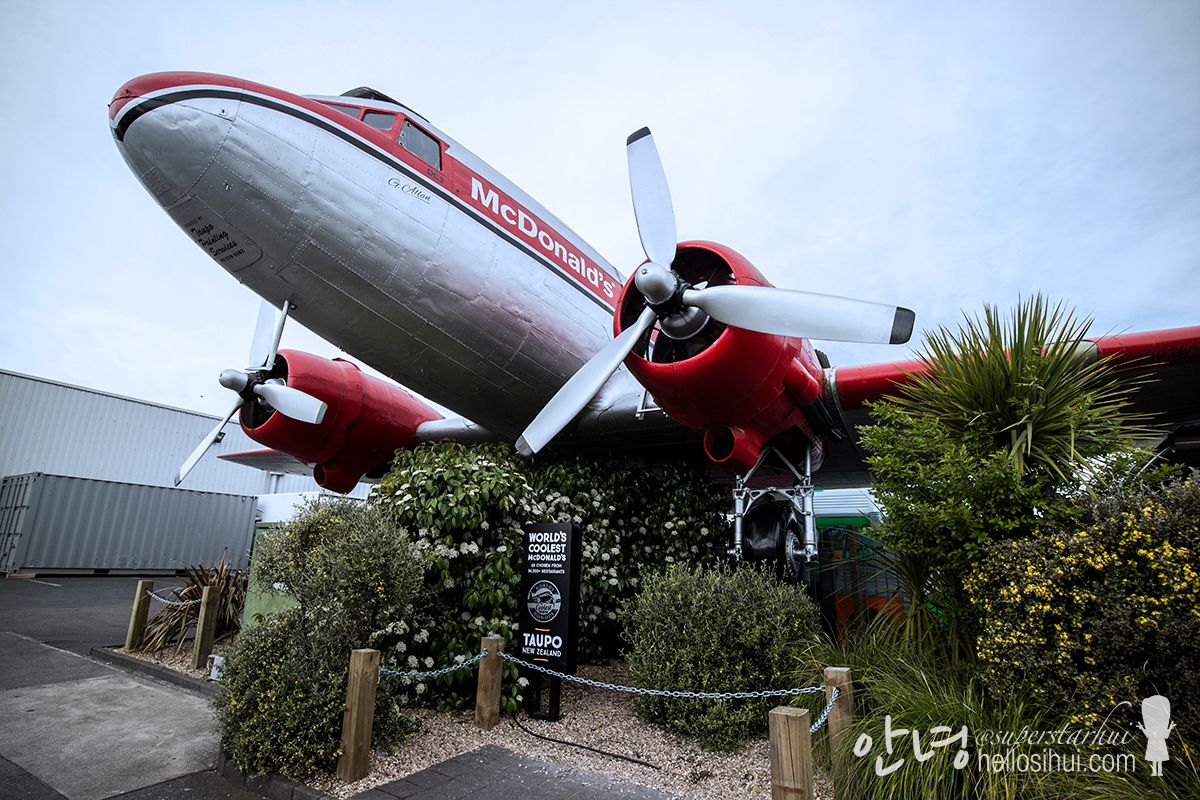 Day 5: Taupo: One of the world's coolest Mcdonald 🍔🍟 (LINK)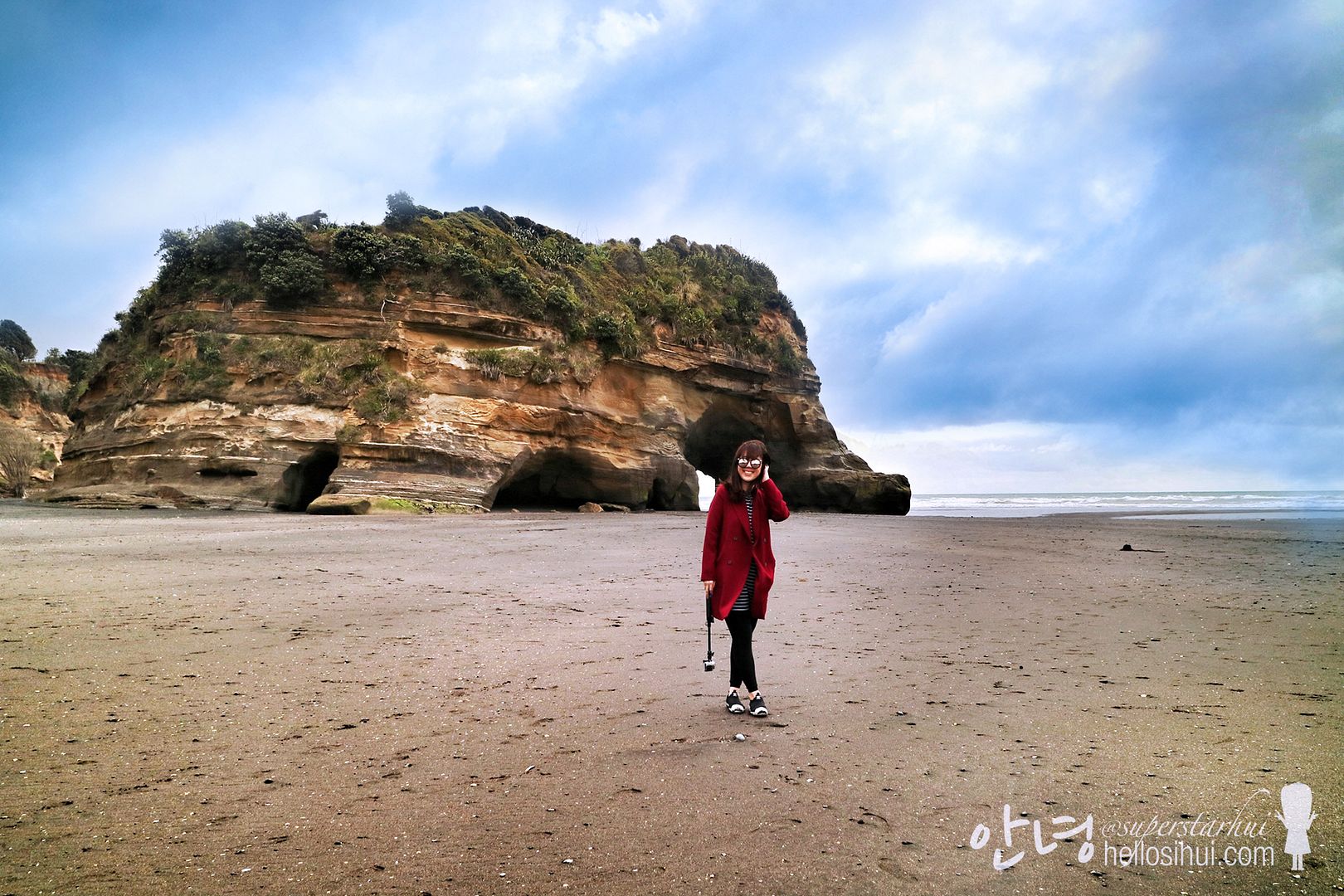 Day 6: New Plymouth: Three Sisters and The Elephant 🐘👱‍♀️👱‍♀️👱‍♀️ (LINK)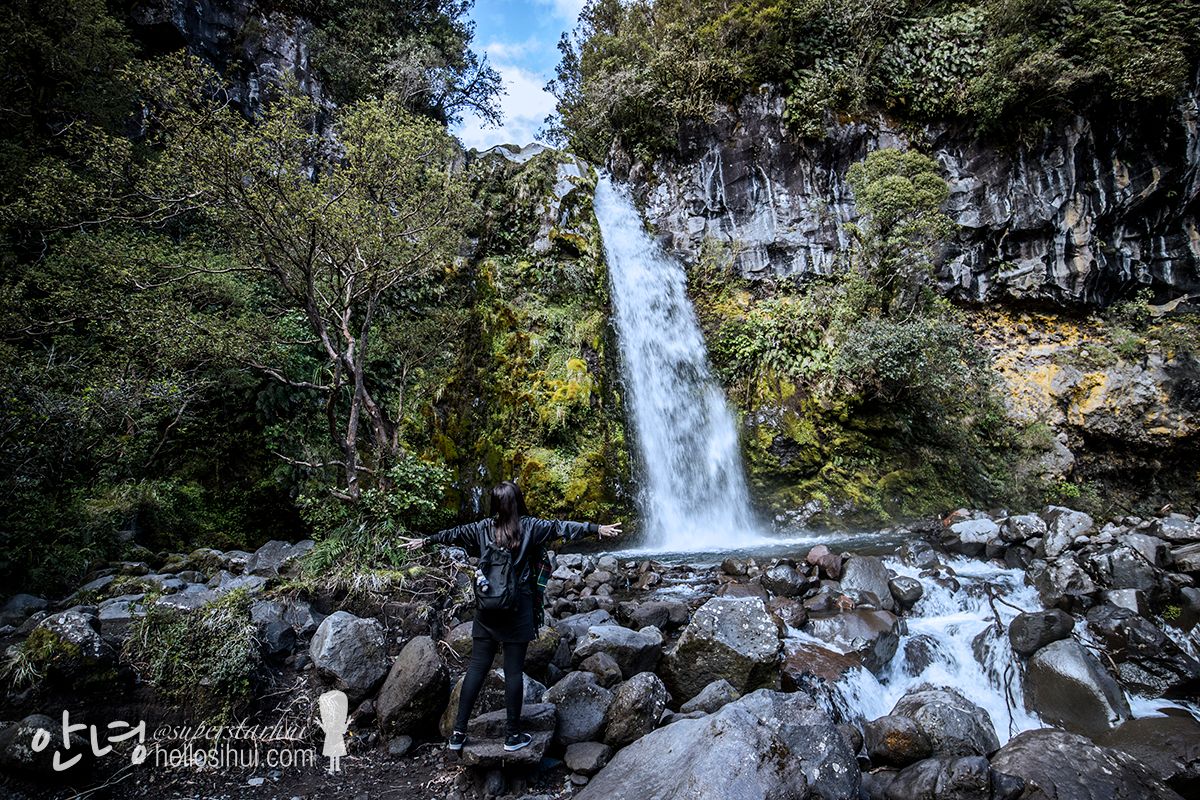 Day 7: Hiking Day: A little of Mount Taranaki and Dawson Fall. (LINK)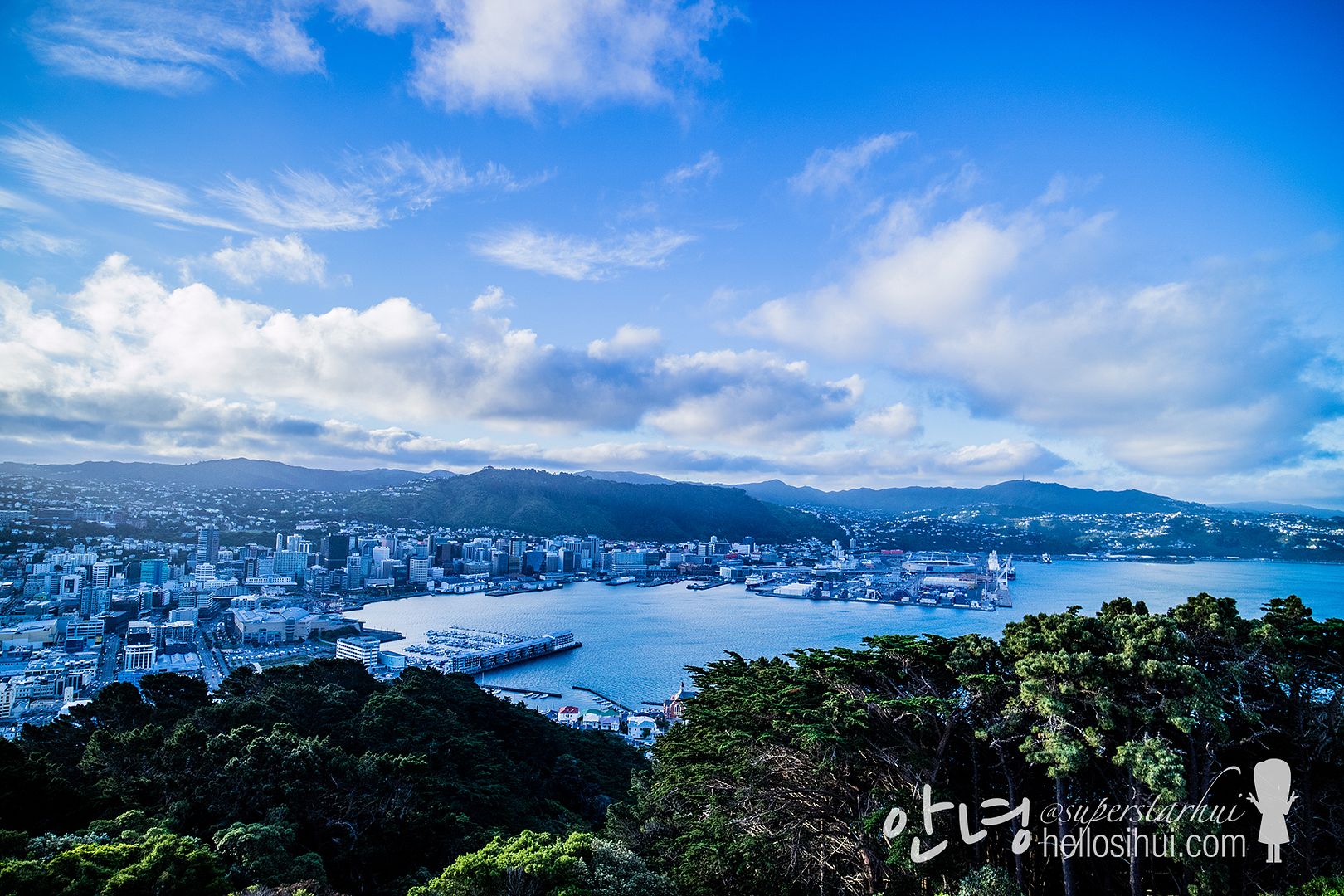 Day 8: Heading Wellington for a night, and a view of this little city! (LINK)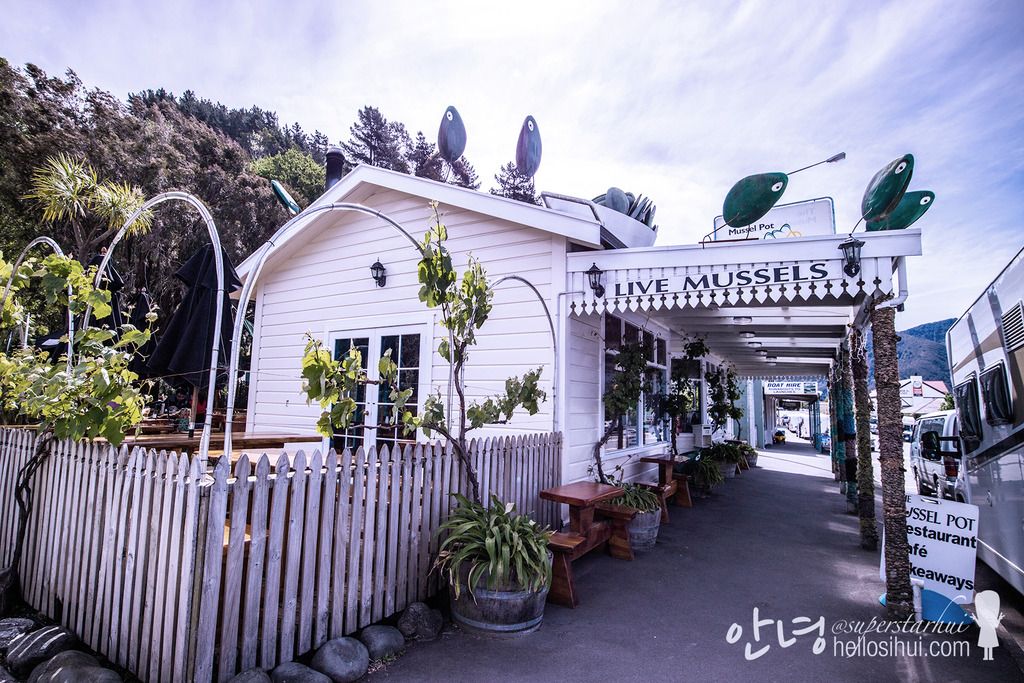 Day 9: Hello South New Zealand, Havelock one of my favourite places in SNZ. (LINK)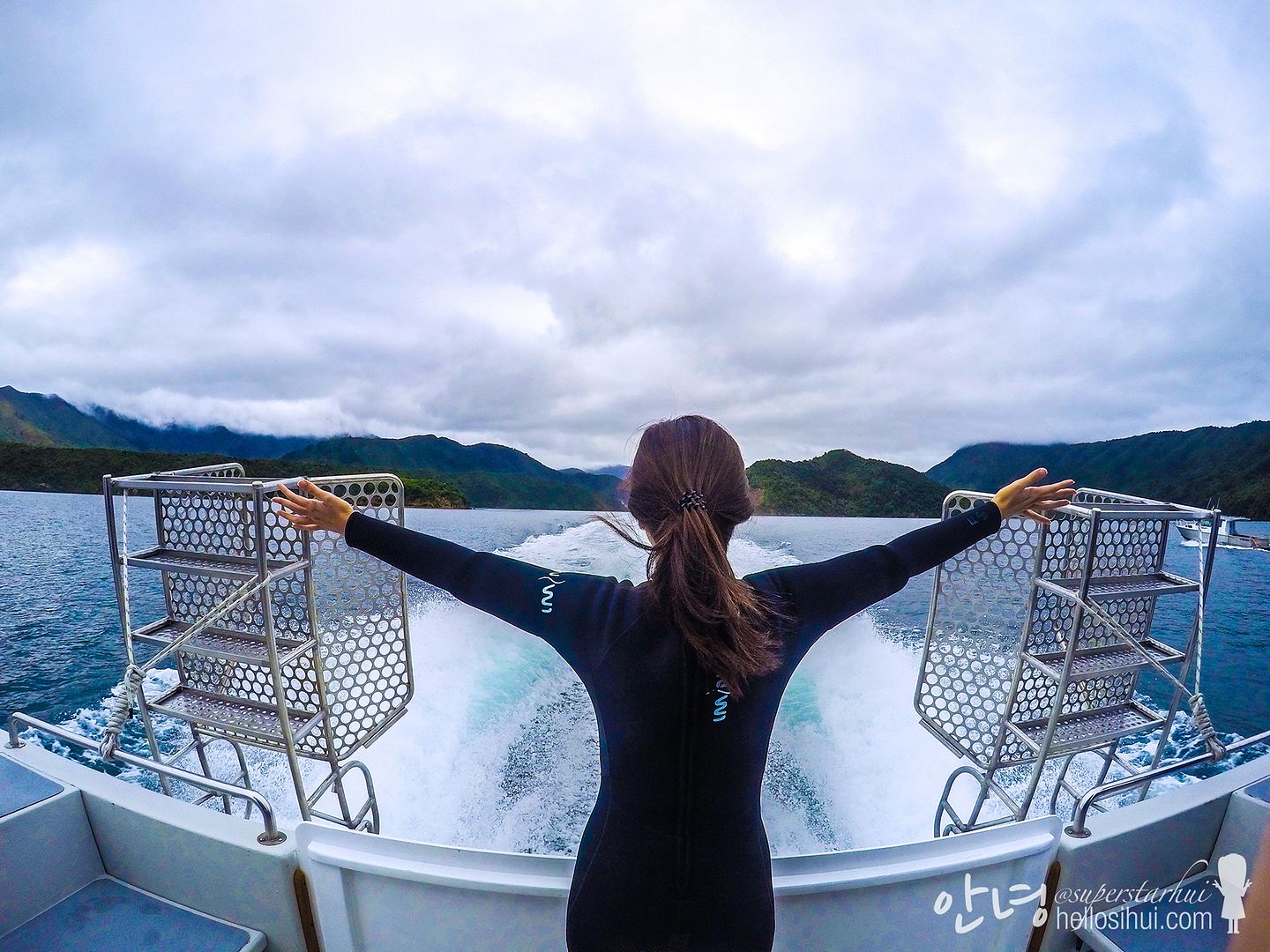 Day 10: Heading for Dolphin Swim (BEST EXPERIENCE) and many food hunting! (LINK)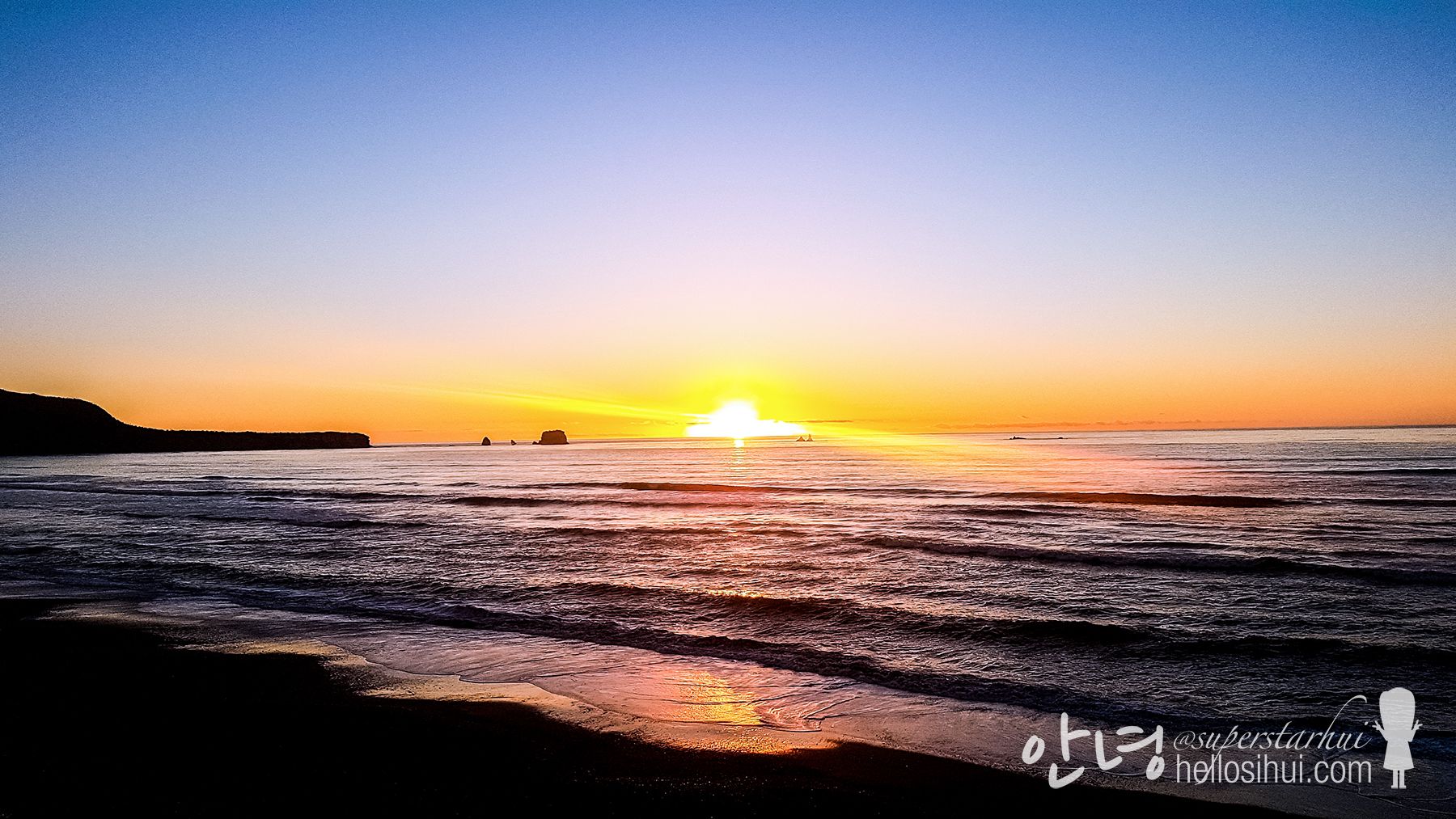 Day 11: Punakaiki Pancake Rocks and Blowholes (LINK)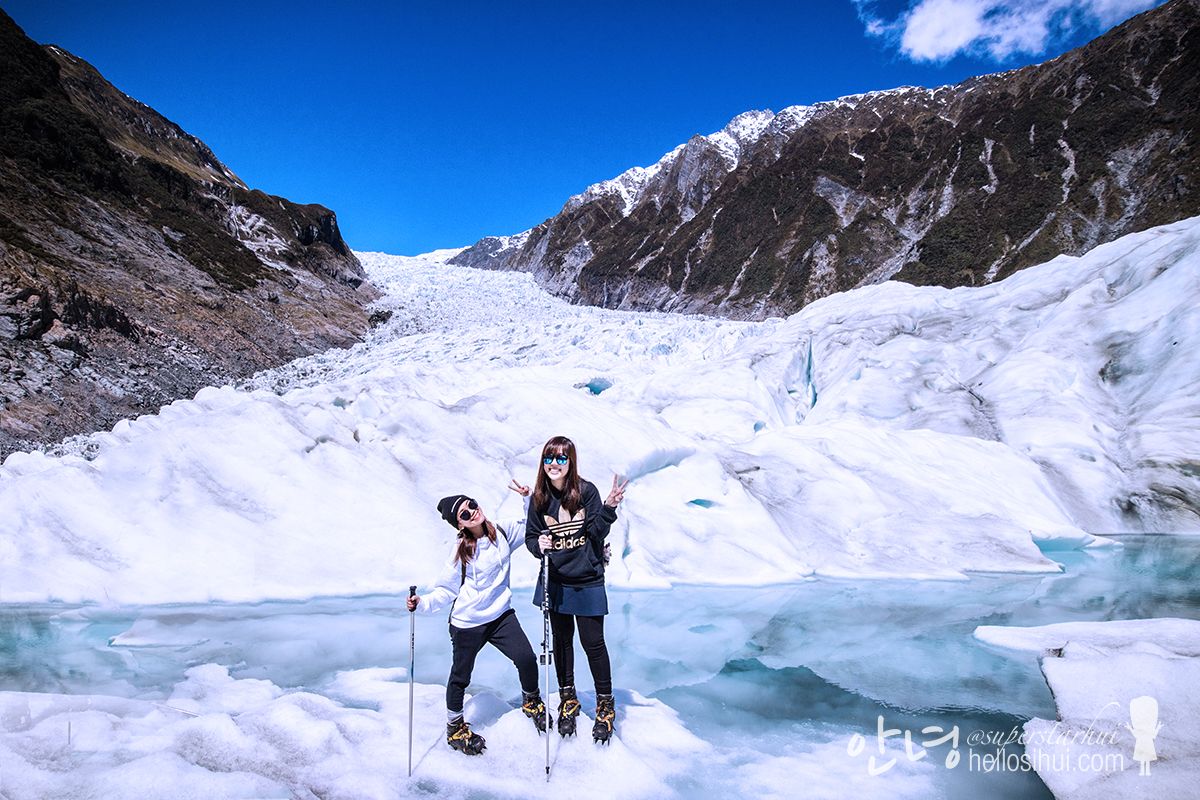 Day 12: Fox Glacier Hike! Love it! (LINK)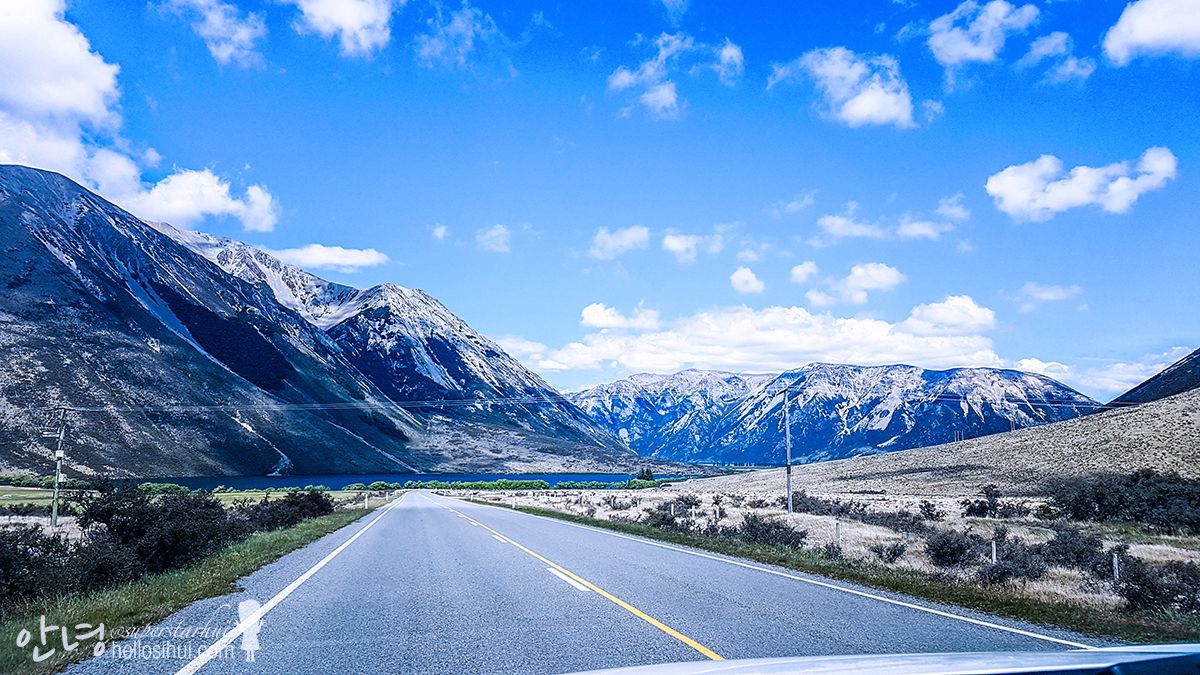 Day 13: Heading to Fairlie, and this is Arthur Pass (LINK)

Day 14: Mount Cook, Hooker Valley Hike. Best scenic in NZ! Include Lake Pukaki & Astro Cafe (LINK)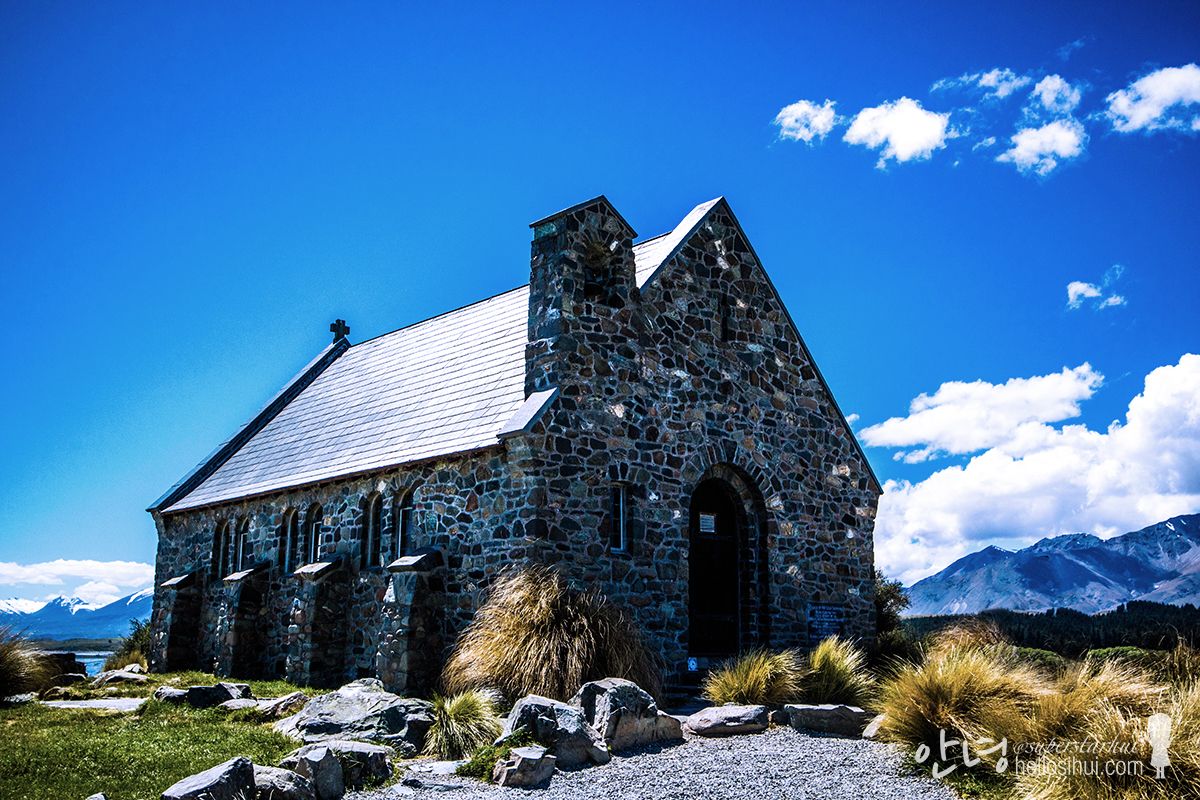 Day 15: Church of the Good Shepherd + Tasman Glacier (LINK)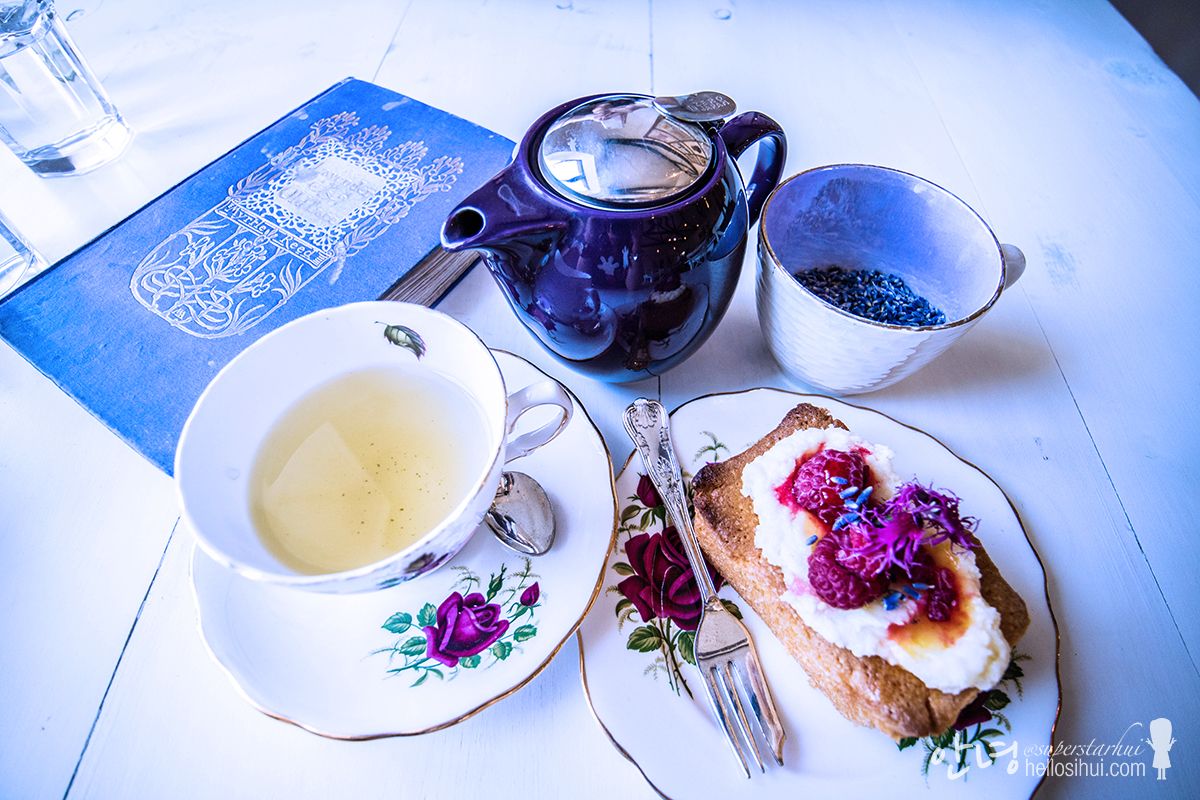 Day 16: Hello Wanaka, and their Lavender Farm 🌾🌷🌹🌻🌼🍂 (LINK)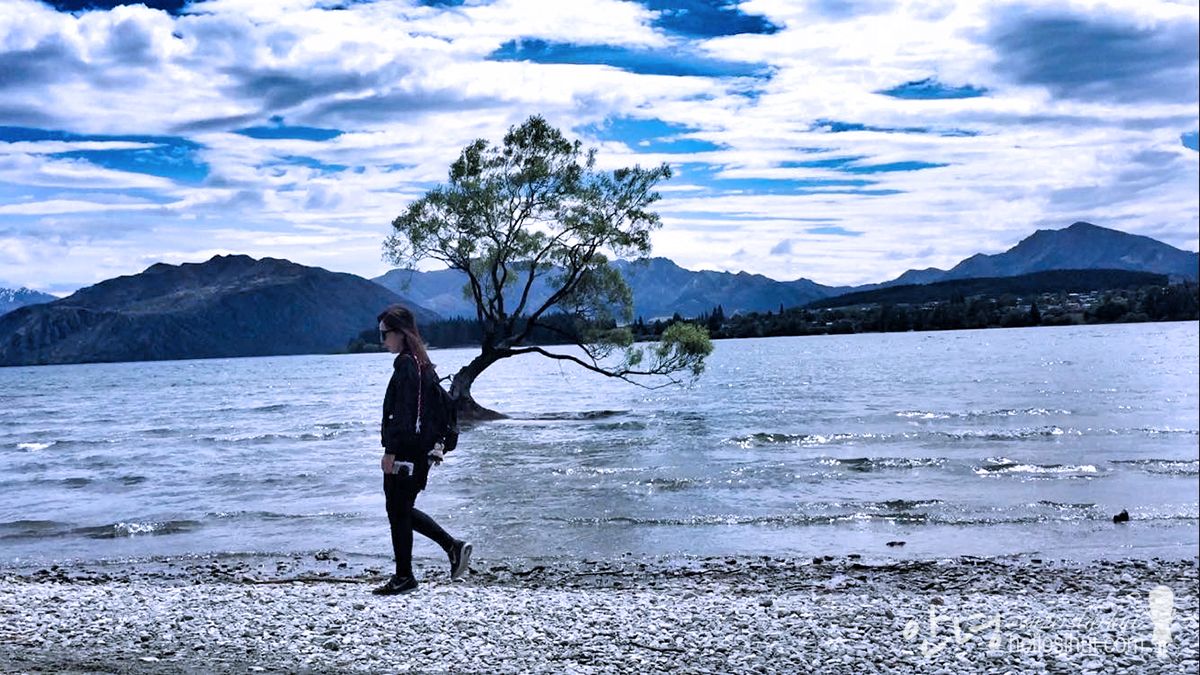 Day 17: That Wanaka Tree 🌳🌴🌊 (LINK)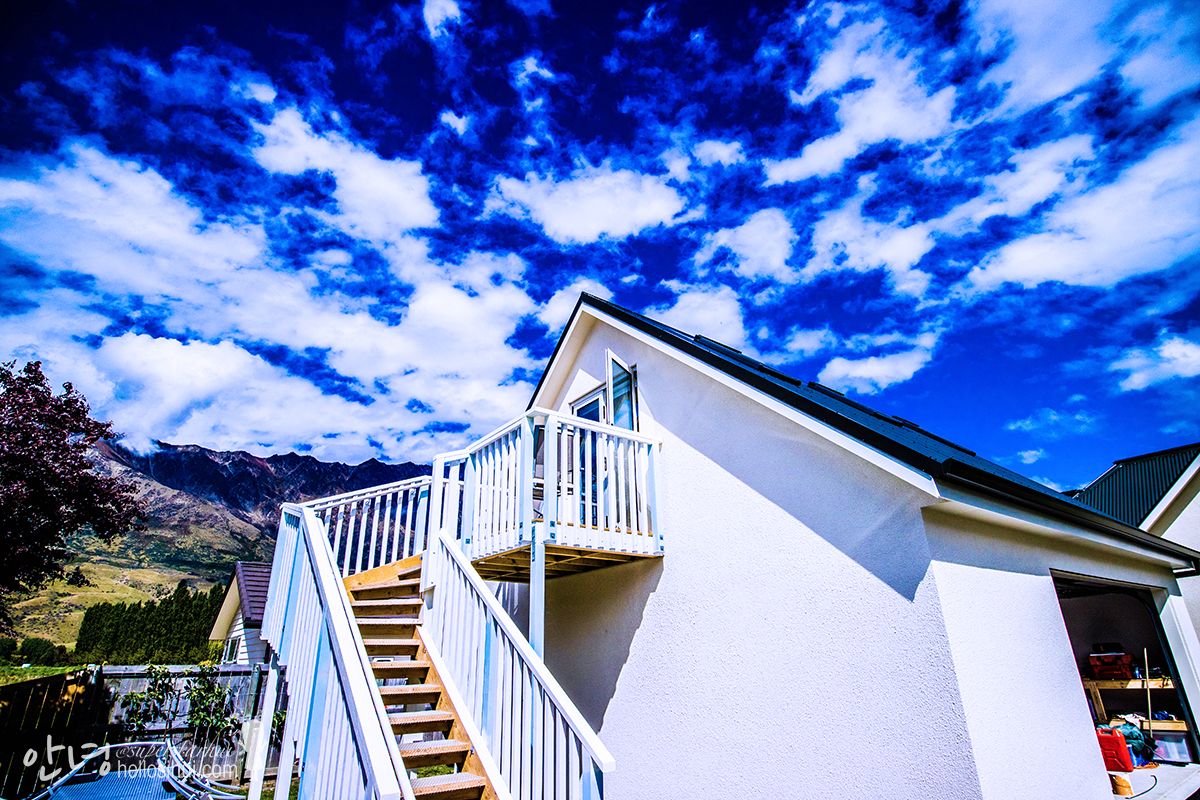 Day 18: Hello Queenstown, and that's Mount Remarkable (LINK)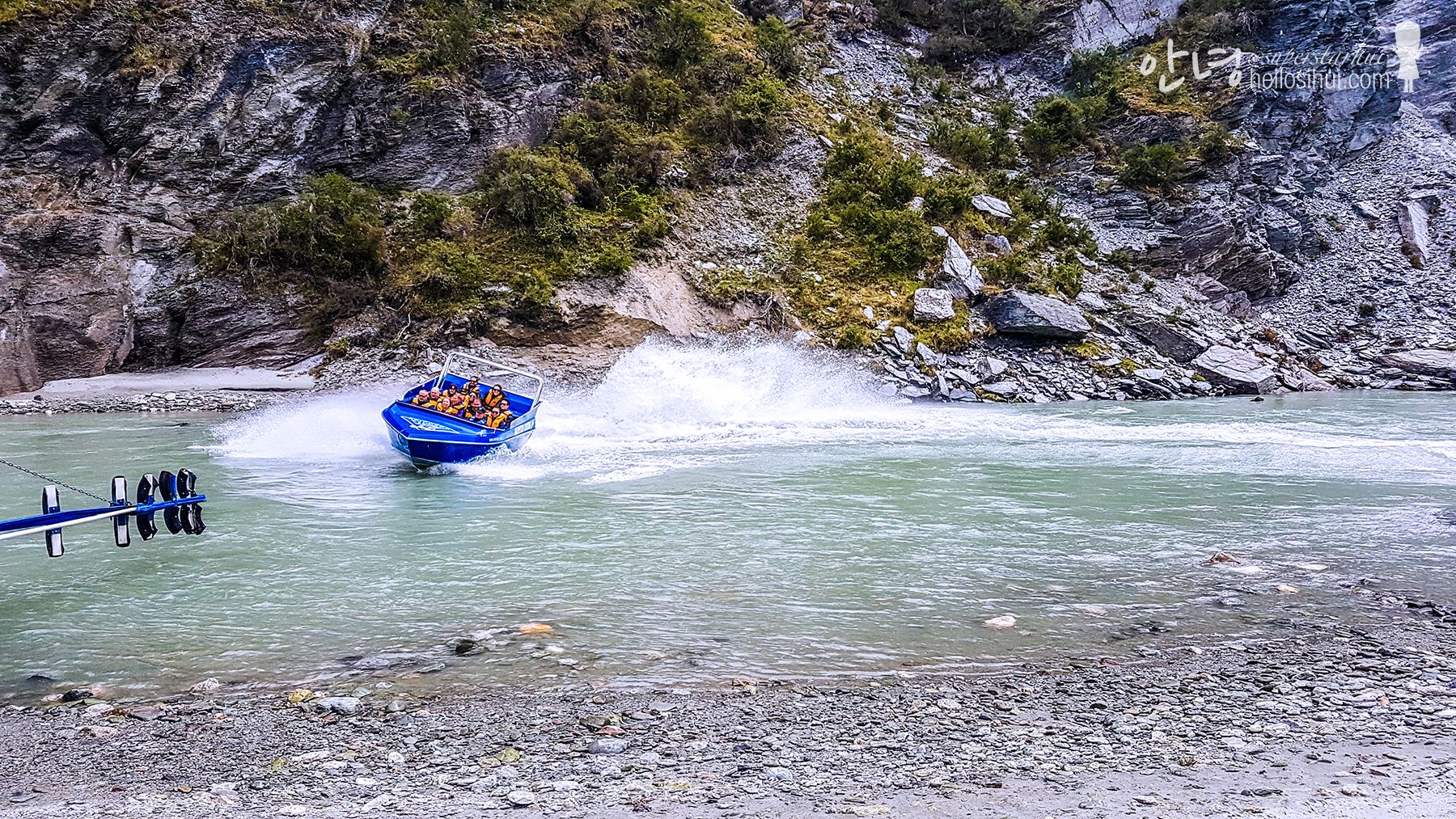 Day 19: Jet Boat at the most dangerous road in NZ, and Mrs Ferg (LINK)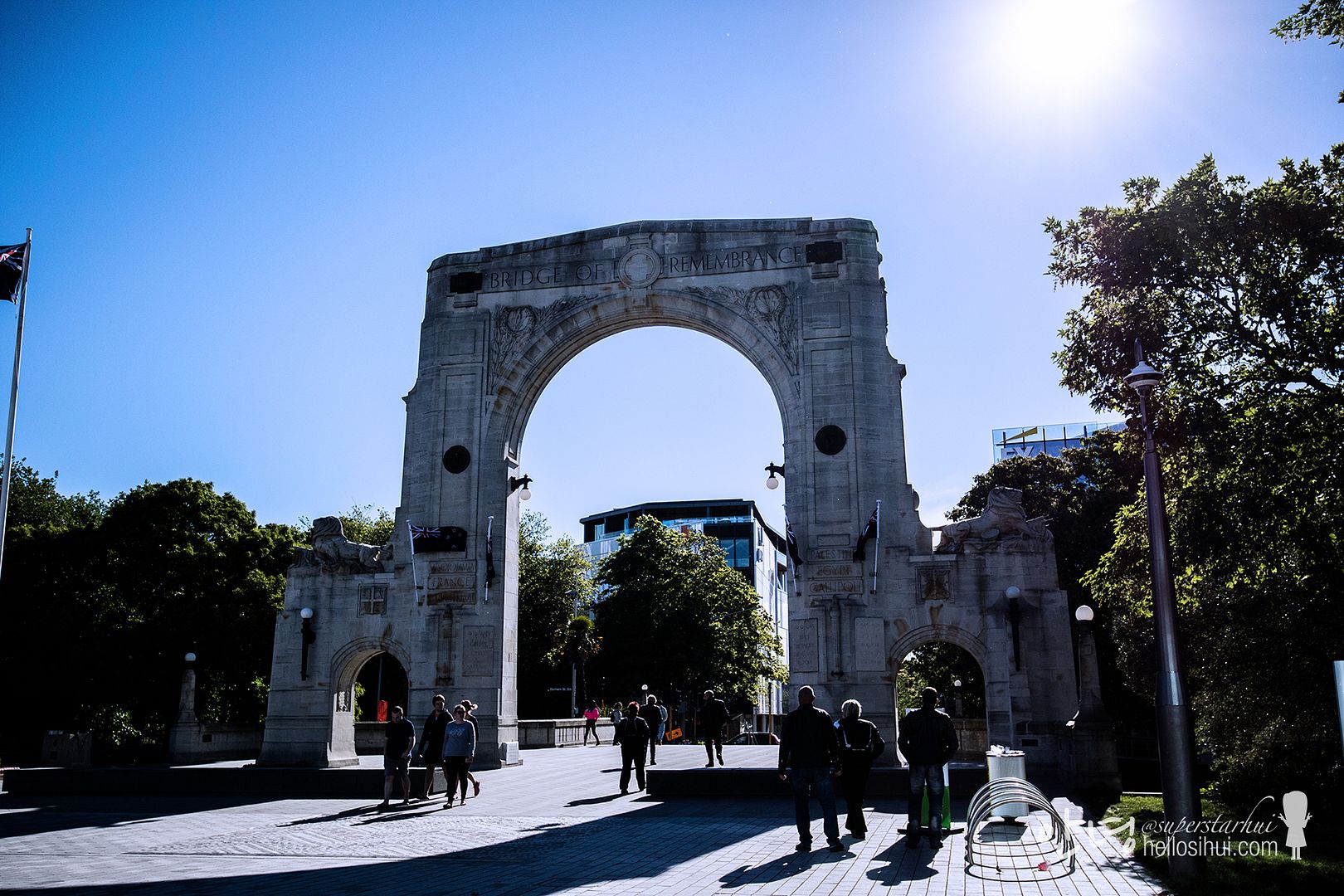 Day 20: Hi Christchurch, a quiet one…. (LINK)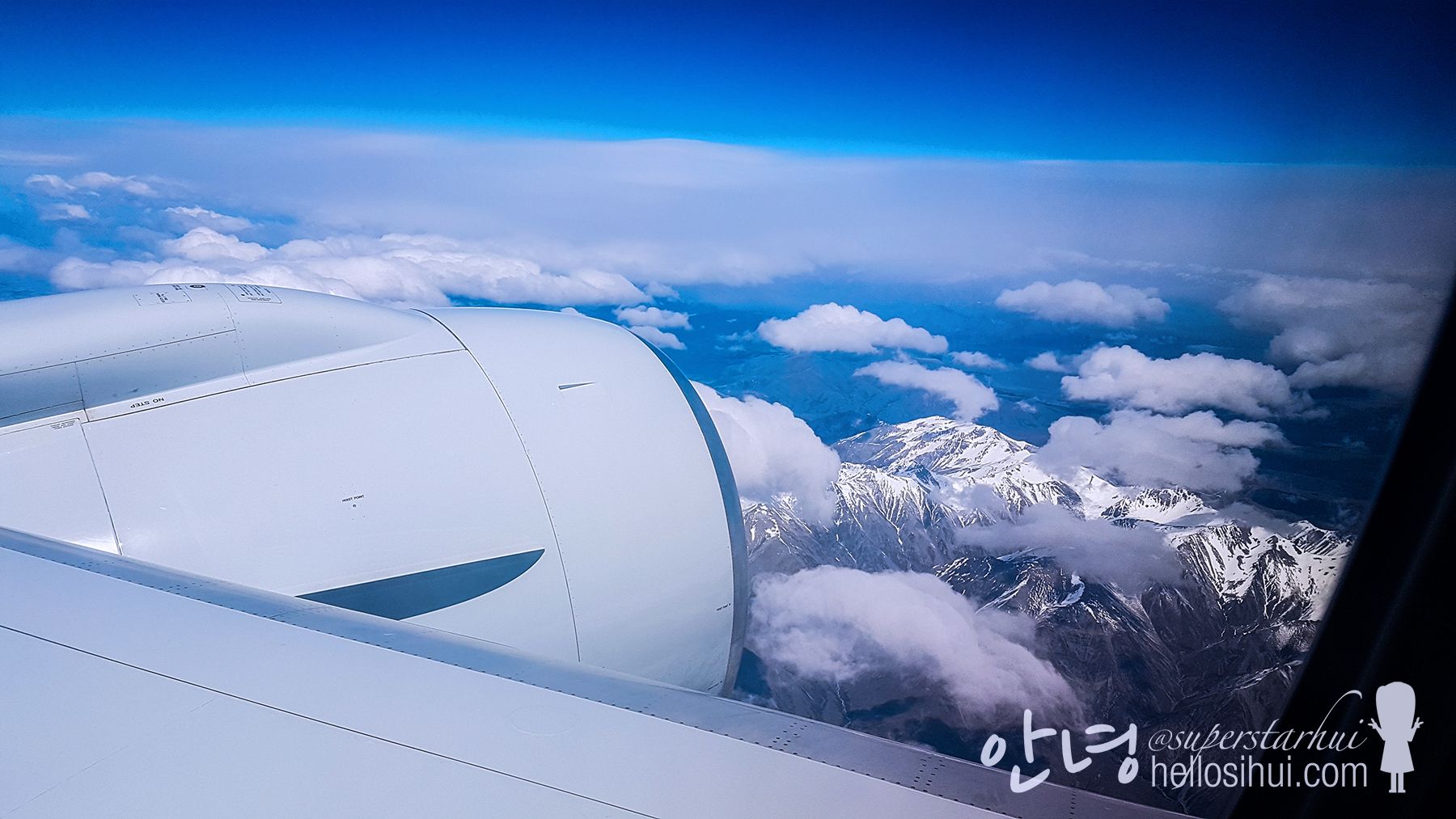 Day 21: Goodbye Christchurch! Hello back to reality! 😢😢😢 (LINK)
I hope you enjoyed my travelogue and will be anticipating the next one coming up :)
---
Camera
Canon M3, Go Pro 4 Hero, Samsung Galaxy S7 Edge
Accommodation
Airbnb (email me at justchuasihui@gmail.com)
Follow me: IG @superstarhui / Dayre @superstarhui
#hellosihuigoesNZ for New Zealand travels
#hellosihuigoeskorea for Korea travels
#hellosihuigoestravels for any travel destination! :)
[#HELLOSIHUIGOESNZ Oct-Nov 2017]
We reached Auckland around 11:30pm. It's quite a long flight, nearly 10 hours straight flight. Thanks god for the 2 meals in flight, we are probably full and decided to go straight to our first airbnb, wash up and have a good sleep (and in between, doing some works etc).
I didn't take much photos of our first accommodation because it's really small to capture in detail. They do  have everything like a small kitchen, small wardrobe and a small queen size bed. That very night was raining heavily, and we could feel the raindrops hitting the caravan badly HAHA.
Our plan for the day is AUCKLAND > MATAMATA > ROTORUA :)

#Behind me is our first house of #hellosihuigoesNZ. It's quite an expensive, cheap and worth the experience. but definitely a little troublesome because you can't open your luggage here definitely.
---
Our travel time was about 2hours from Auckland to Hobbiton Movie Set. Our next meal will be only during our dinner time at our 2nd home. So our plan was to have a good meal and this include one of our favourite (in this 20 days in NZ) is at Best Ugly. Best Ugly are famous with their bagels, and we are not disappointed at all. ☺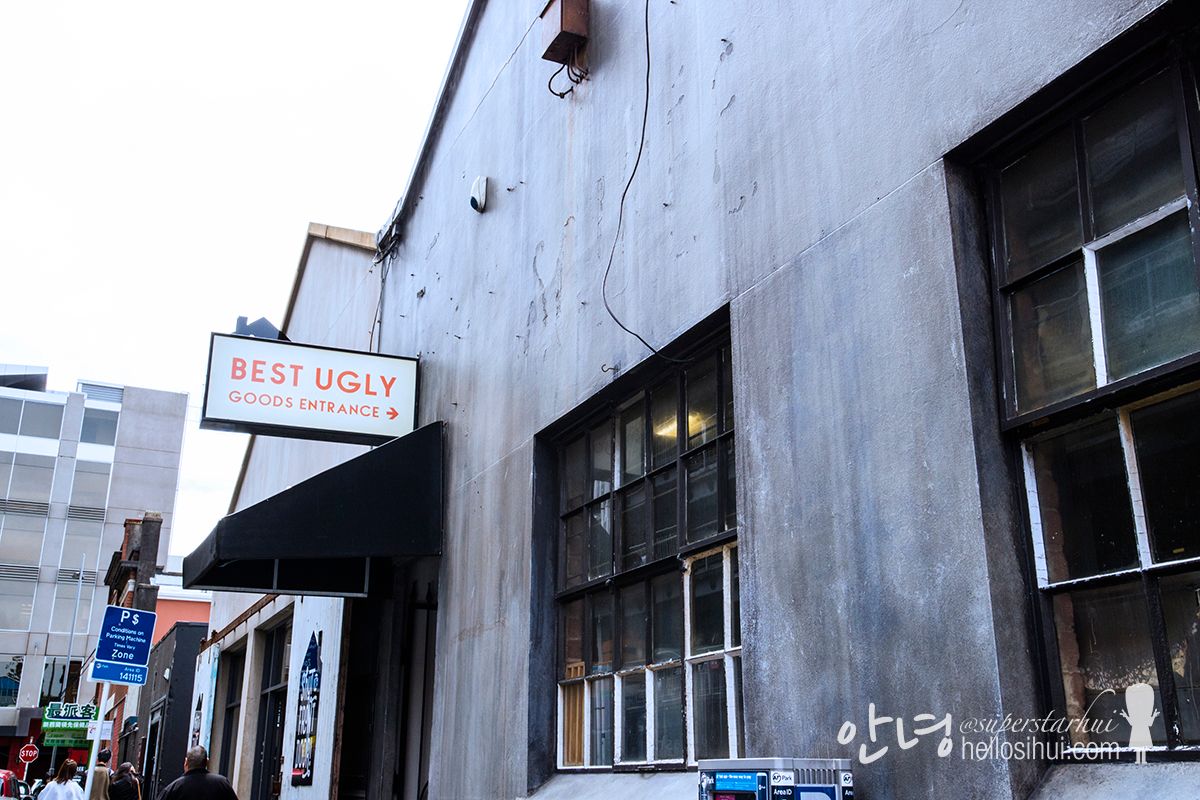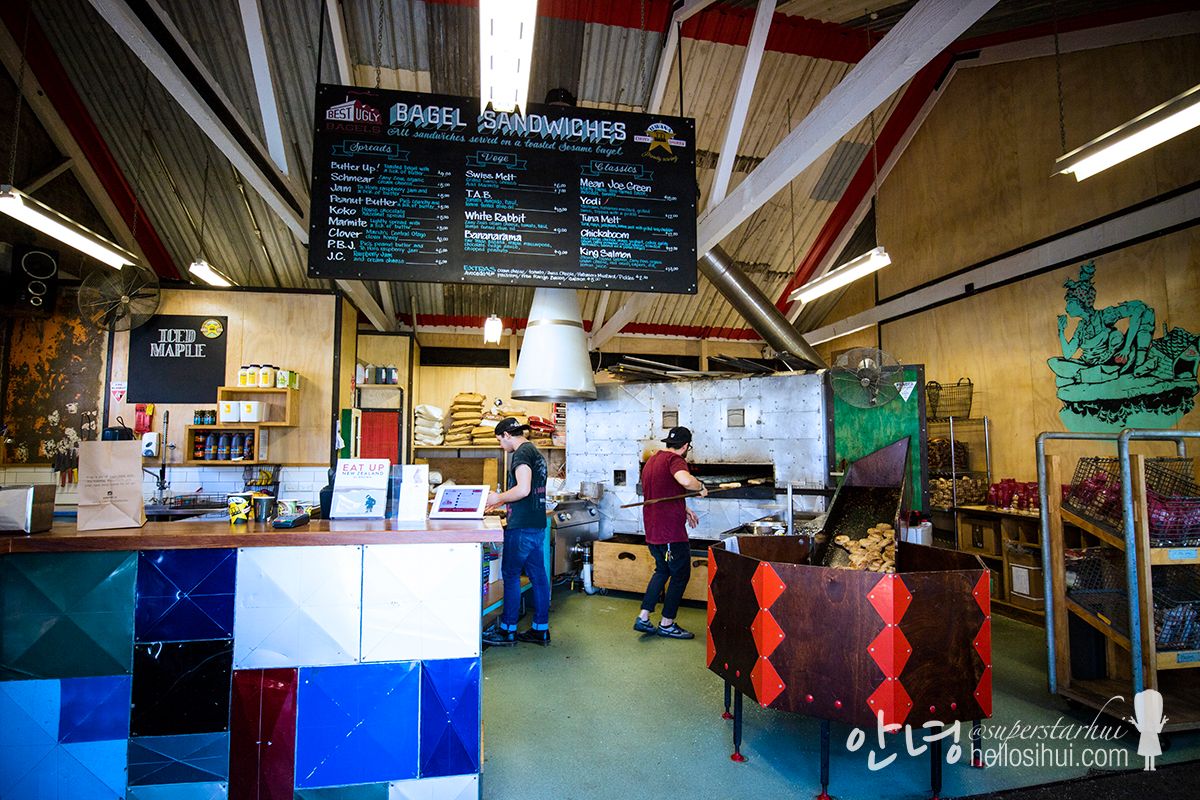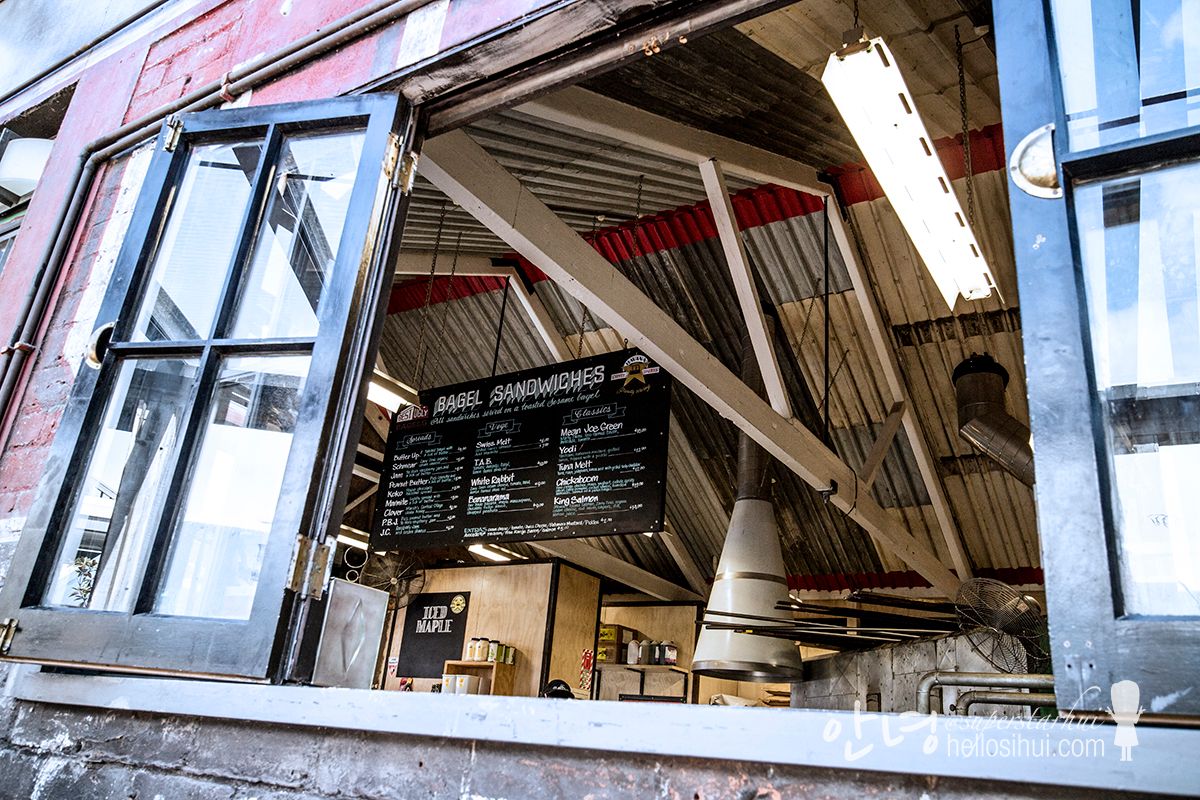 Teng had Tuna Melt, and not surprising I have my King Salmon ☺ Their ingredient is really generous and we felt really happy with our first meal of the day ☺
Best Ugly Bagels
3A York St, Newmarket, Auckland 1023, New Zealand
Note: You need to pay and park your car at the side, please prepare coin for all parkings☺
---
Next: AUCKLAND > MATAMATA
So, our official first road trip in New Zealand start. 2 hours car ride from Auckland to Matamata.


We stopped by somewhere.
Hobbiton Movie Set to know more about how Peter Jackson as a director found out this special land and his ideas for this movie.

So blessed with good weather! :)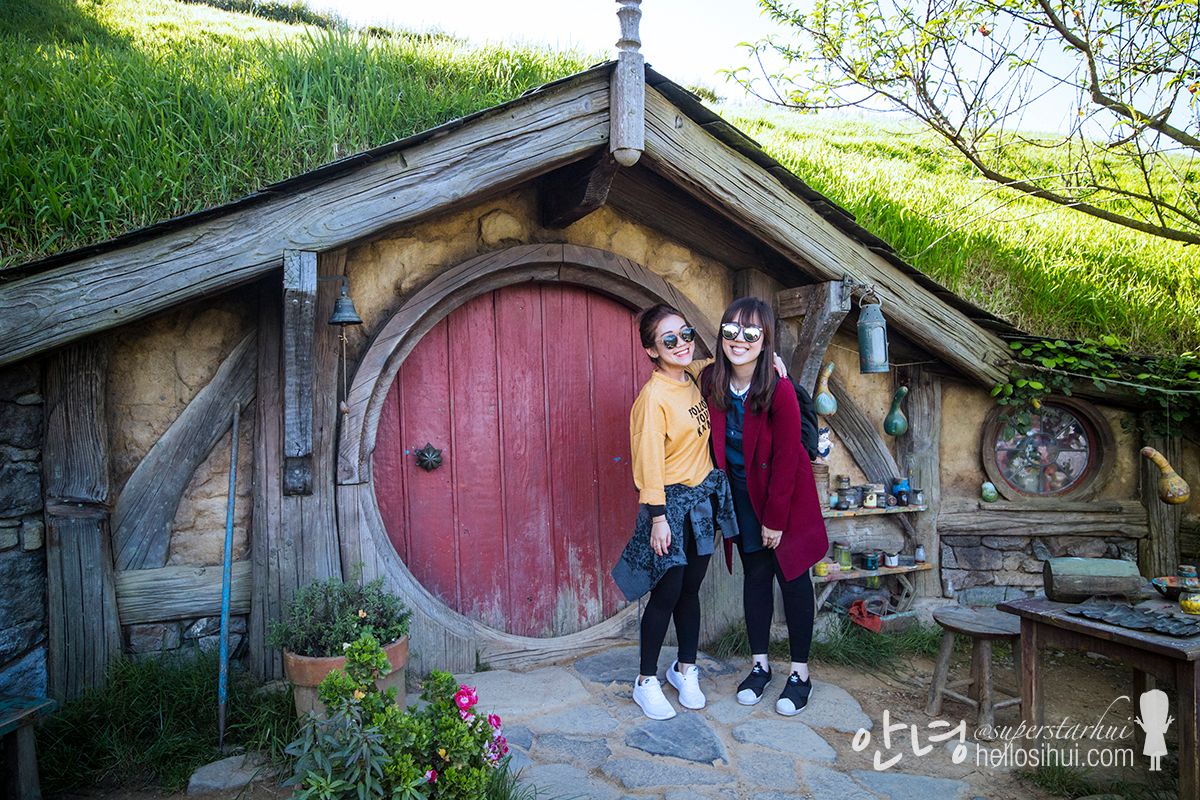 The only door that is open in the hobbiton movie set, and just in case you thought its furnish decor, it nothing inside haha :p

Overview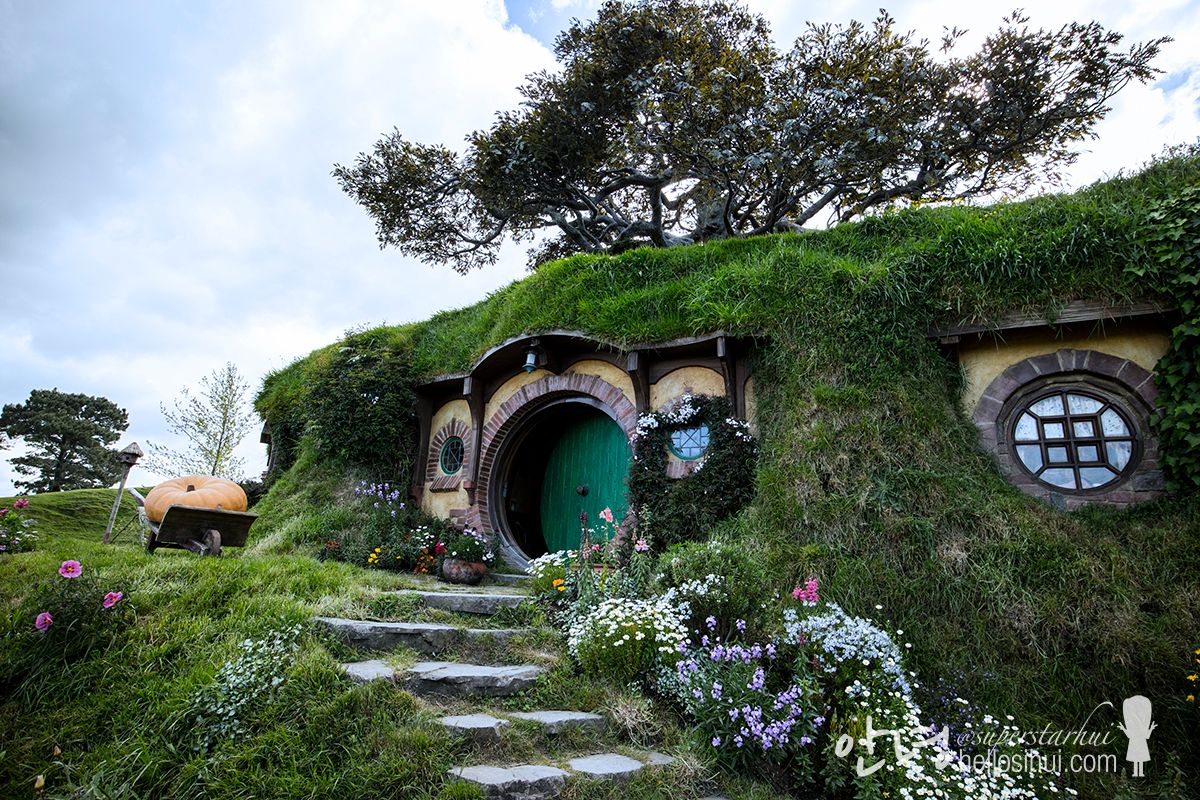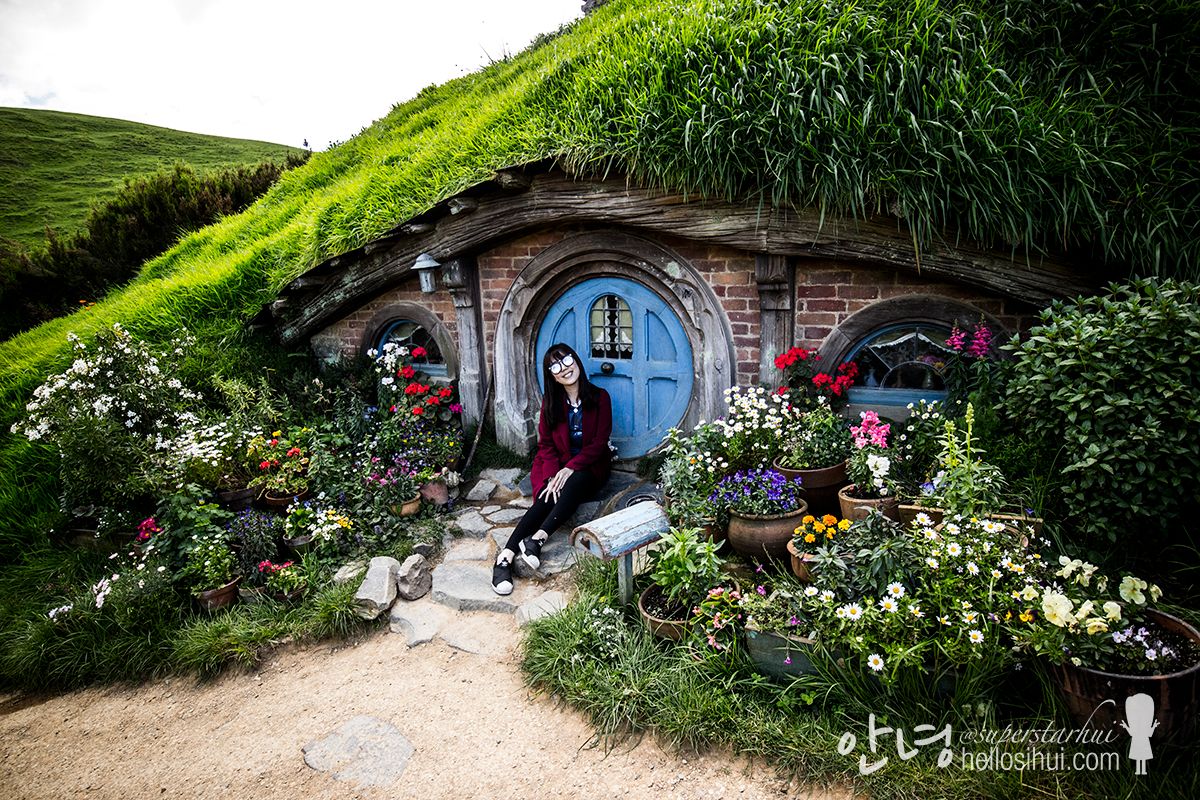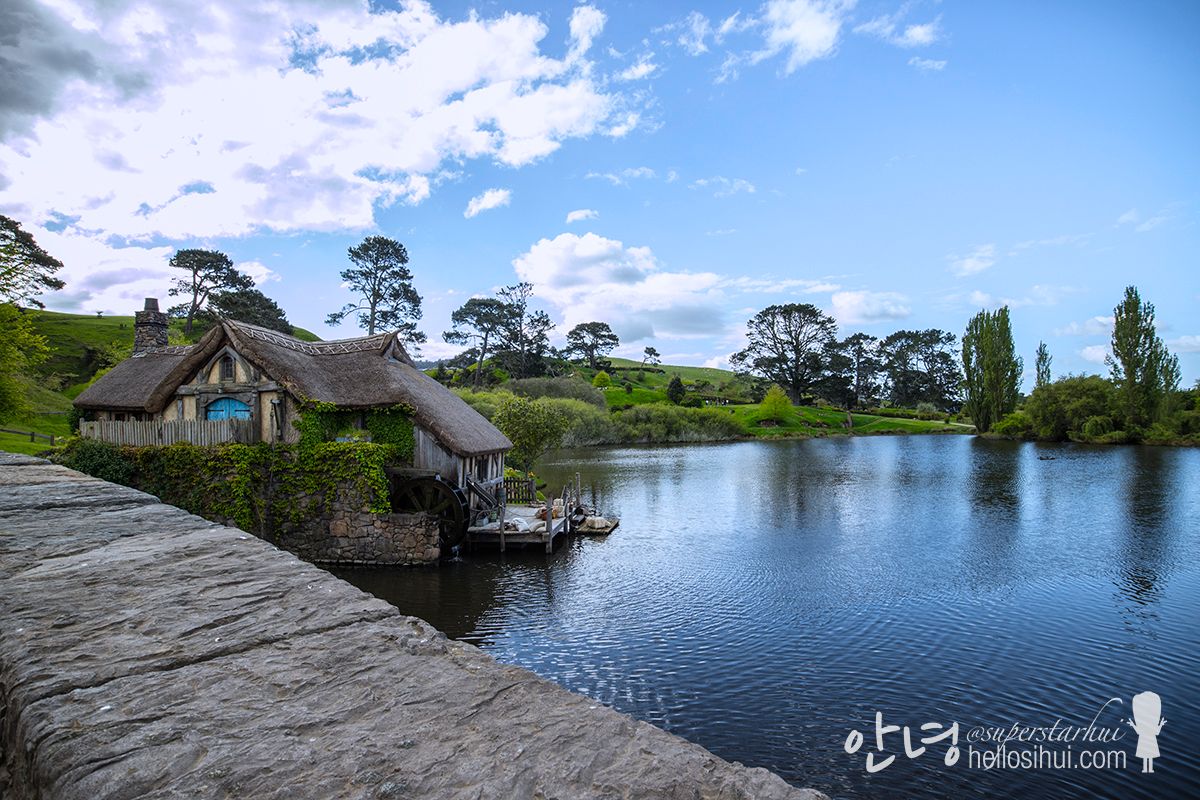 Walking to the The Green Dragon Inn :)
Hobbiton Movie Set
501 Buckland Road, Hinuera, Matamata 3472 New Zealand
Cost: NZD79
---
Matamama > Rotorua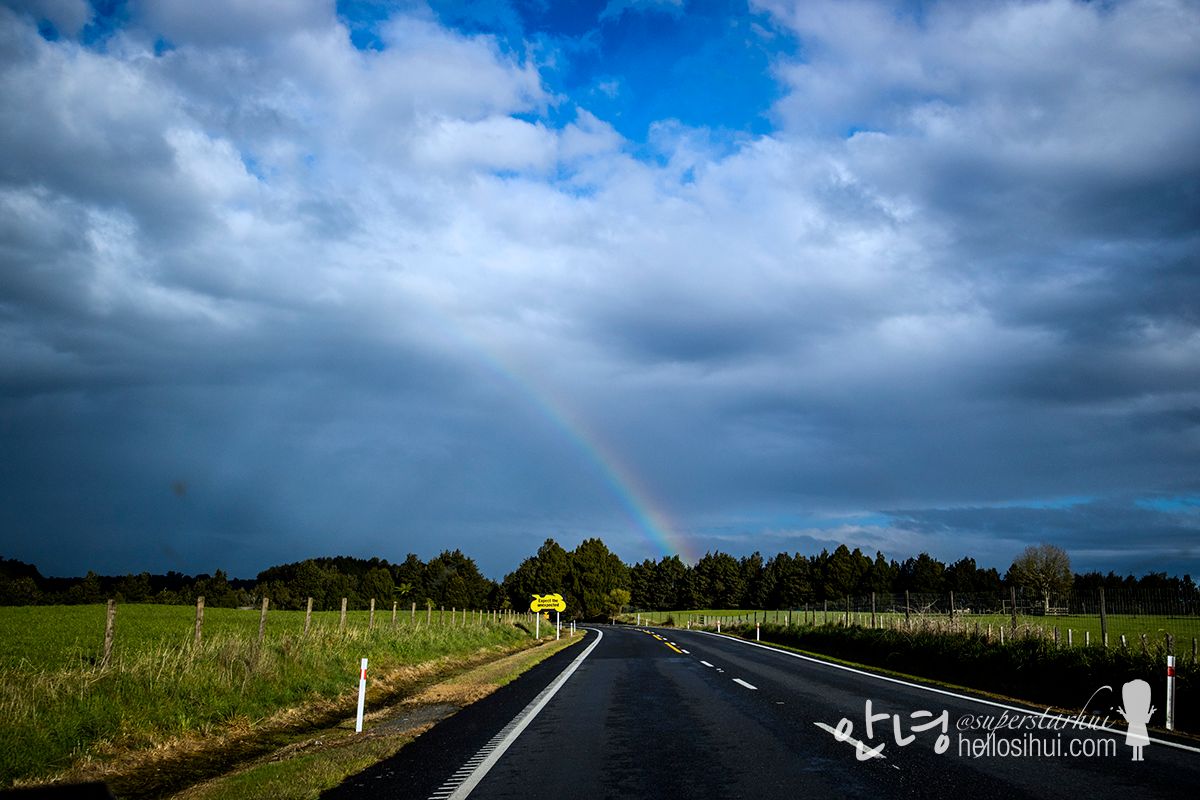 On our way to our 2nd accommodation, we saw rainbow :) And actually its a double rainbow as we drove :)

Home for 3 nights :)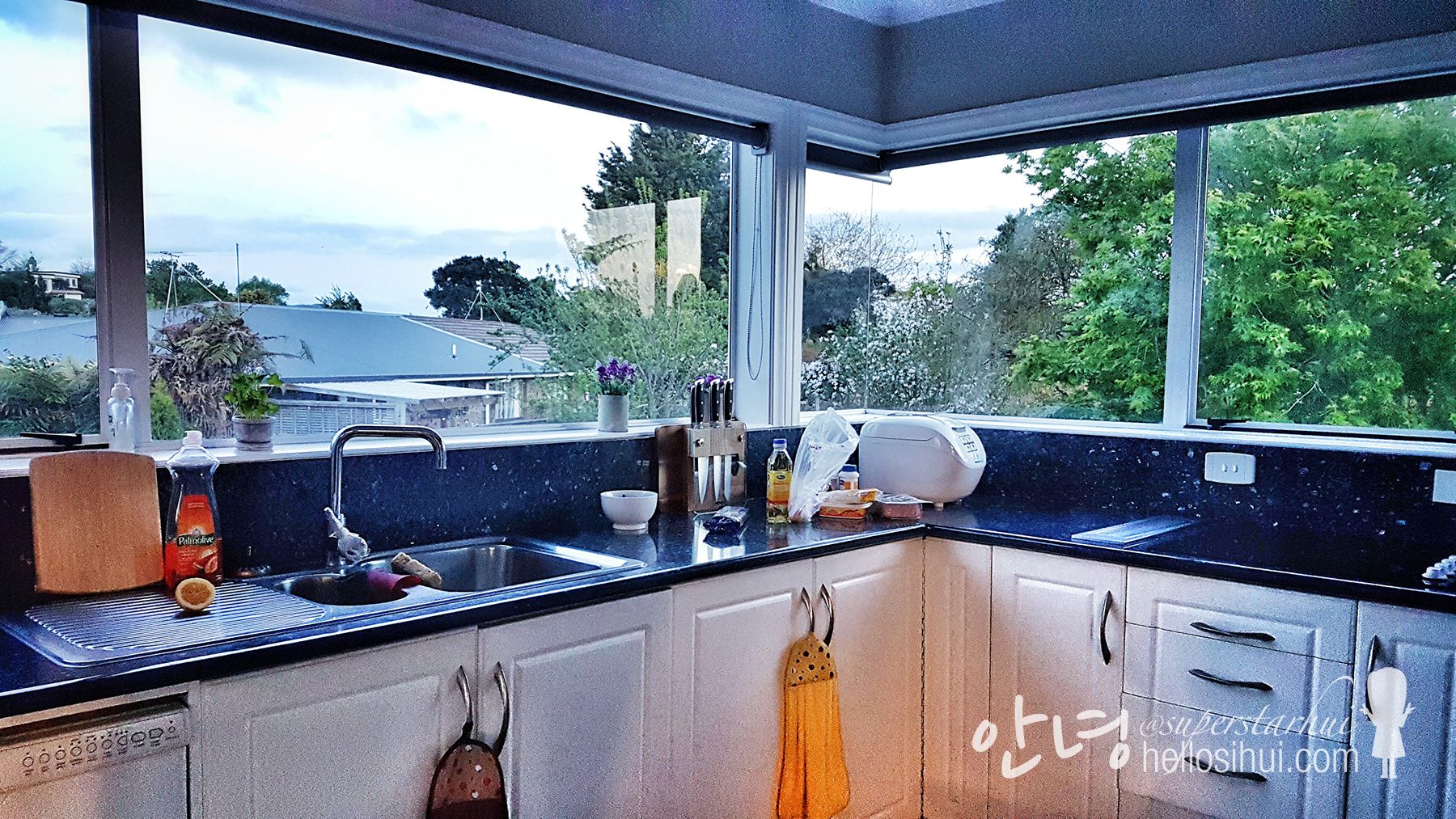 Kitchen that we cooked up our first dinner at Rotorua! :)
Thank you my friend for making sautéed mushroom and herb salmon pasta  ☺
---
Camera
Canon M3, Go Pro 4 Hero, Samsung Galaxy S7 Edge
Accommodation
Airbnb
Follow me: IG @superstarhui / Dayre @superstarhui
#hellosihuigoesNZ for New Zealand travels
#hellosihuigoeskorea for Korea travels
#hellosihuigoestravels for any travel destination! :)