Apgujeong Rodeo: MCM Haus Cafe
[Travel in March / April 2017]
Every Korea trip needs a MCM visit because I LOVE MCM 🙂 We actually visited it after the Café Dior by Pierre Hermé and we were so full too.
Trying out many different bags, and I think I got some self-control somehow just because I thought I shldn't be since I already spent the budget on my 3 weeks trip this time LOL. We were looking at bags and my cousin decided to get one as her birthday gift. The SA was really nice and patience. I remembered the one 4 years ago was so bad that they doesn't even allow us to go to other floor to check out the bags -.- Well, I still visit the one at Apgujeong Rodeo often (or Sinsa's). Oh did I mentioned, I received a tote bag from MCM too? She gave 2 and each of us got 1 each, so nice please!!!
SA told us if we want to visit their cafe, and I was still thinking if we have capacity to drink… but eventually, we gave in because, I really want to take a look at it haha.
It's quite a simple yet very arty kind of setup with vibrant colours too. As mentioned the SA really very nice, they asked if we want coffee, and brew a cup for us that comes with cookies too. Did i told you, this is a complimentary? We thought, we need to pay for the coffee! haha. And, they even took polaroid for us too. So much love from MCM seriously! I actually appreciate every single help from Korea because, personally, I really think they are really nice and helpful in general.
Direction to MCM at Apgujeong Rodeo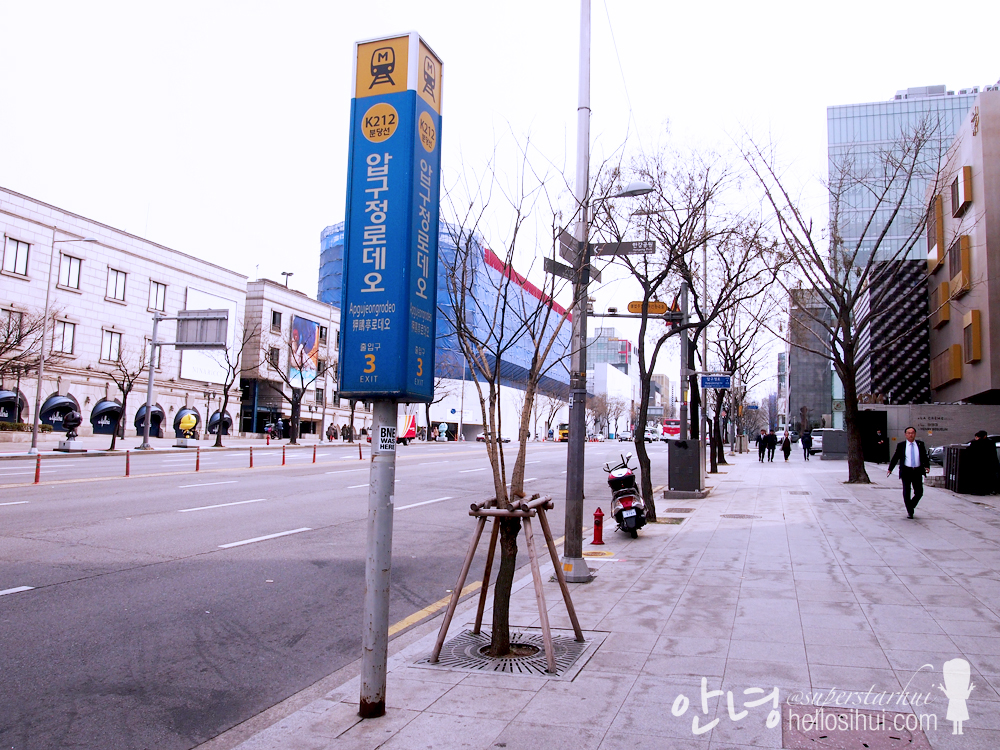 #Exit 3, and just walk straight 🙂
You will definitely spot them, and yes you reached too 🙂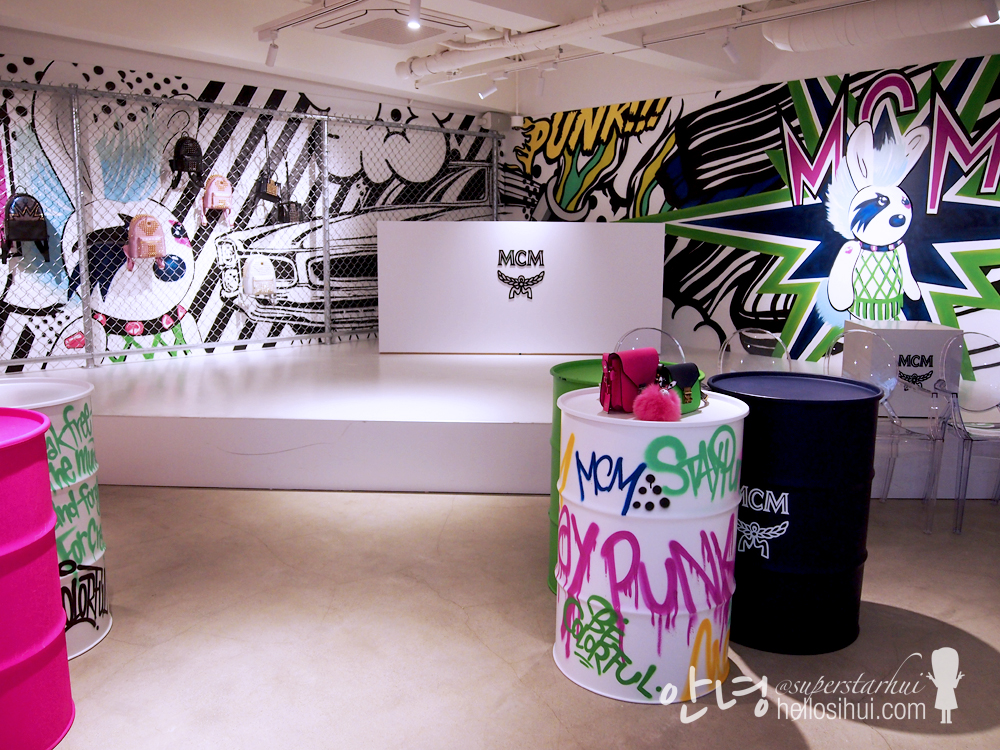 MCM Haus @ Apgujeong Rodeo
Address: 청담동 78-12강남구서울 , 서울 , South Korea
Nearest Subway: Apgujeong Rodeo Station Exit 3
Follow me: IG @superstarhui / Dayre @superstarhui
#hellosihuigoeskorea for korea travels
#hellosihuigoestravels for any travel destination! 🙂
---
---