Jeju 2017: Bomnal Cafe
[Travel in April 2017]
I have visited Jeju in 2011, 2013 and 2017. These 3 trips were all very different from each other.
During my first visit in Jeju in 2011, as first timers, we enjoyed all the tourist attractions and visited all the great food in Jeju. Back then, things were a lot simple – Black Pork and Abalone Porridge. During my 2nd visit in 2013, Carol and Cin already visited Jeju before, so, we decided to do more fun sport in Jeju such as ATV, Jetboat etc and I had one of the best Seafood Feast with them too! My 3rd visit to Jeju was a whole new experience, because we decided to self-drive, visited all the nice cafes and food places with some beach and waterfall in mind.
I think photo from 2011, and 2013 might be a little too long ago to post (maybe I will mentioned casually after sharing all about Jeju 2017?). So, let me start on Jeju 2017 before 2019 starts.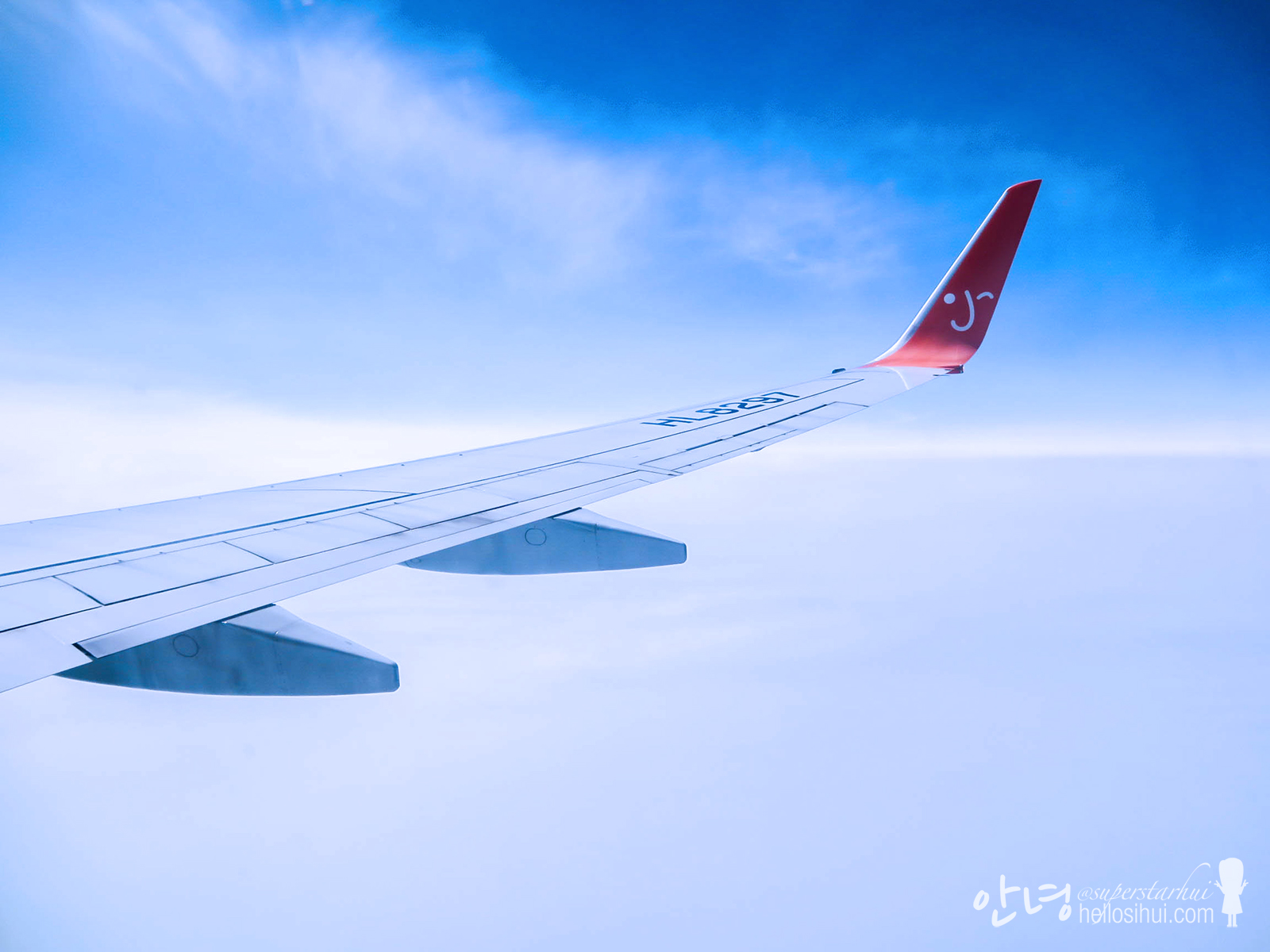 We took Jeju Air this time. I took Korean Air and Asiana on previous trip, the price wise are all similar though. And this also means, we went to Bomnal right after arriving Jeju haha!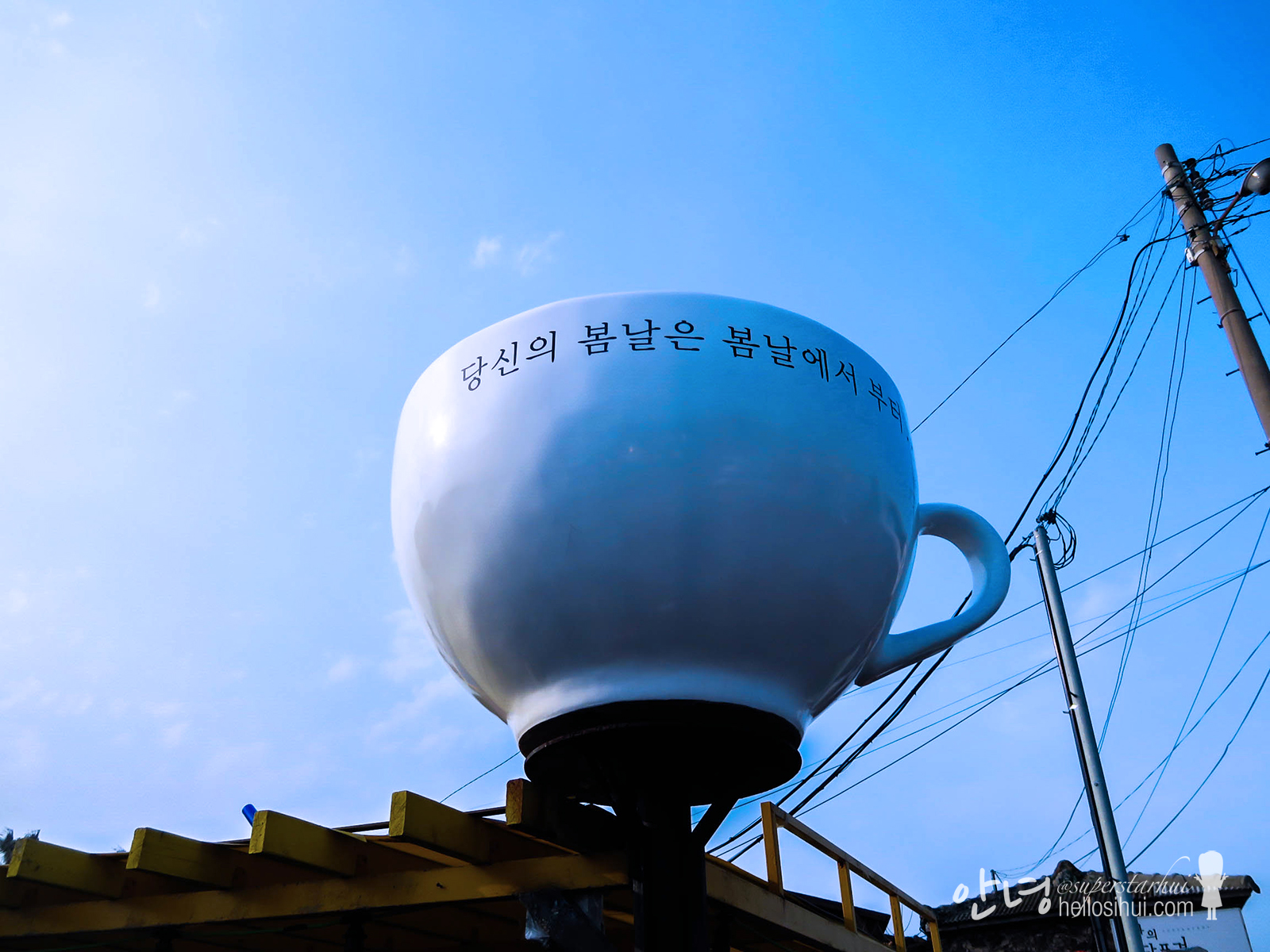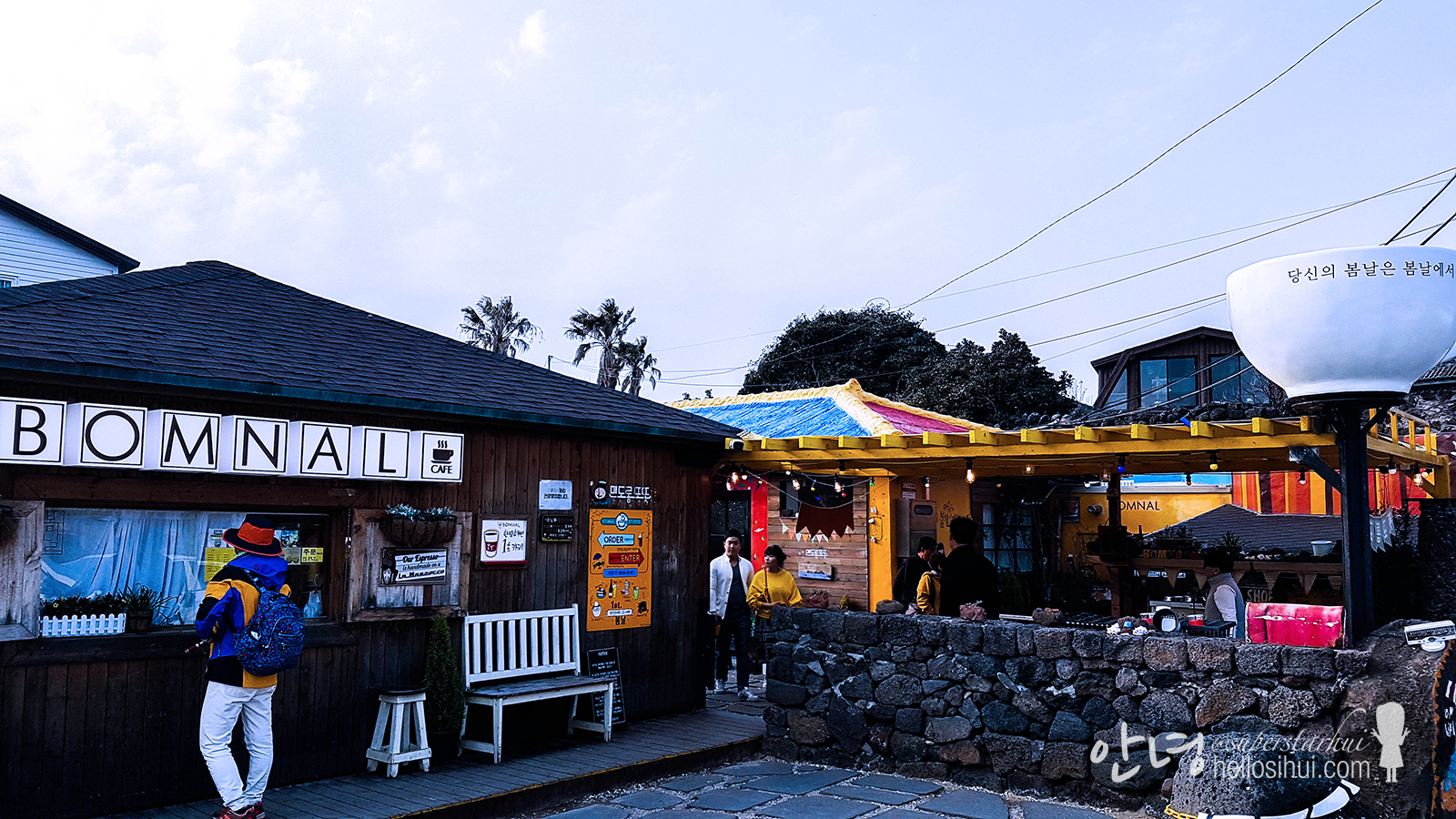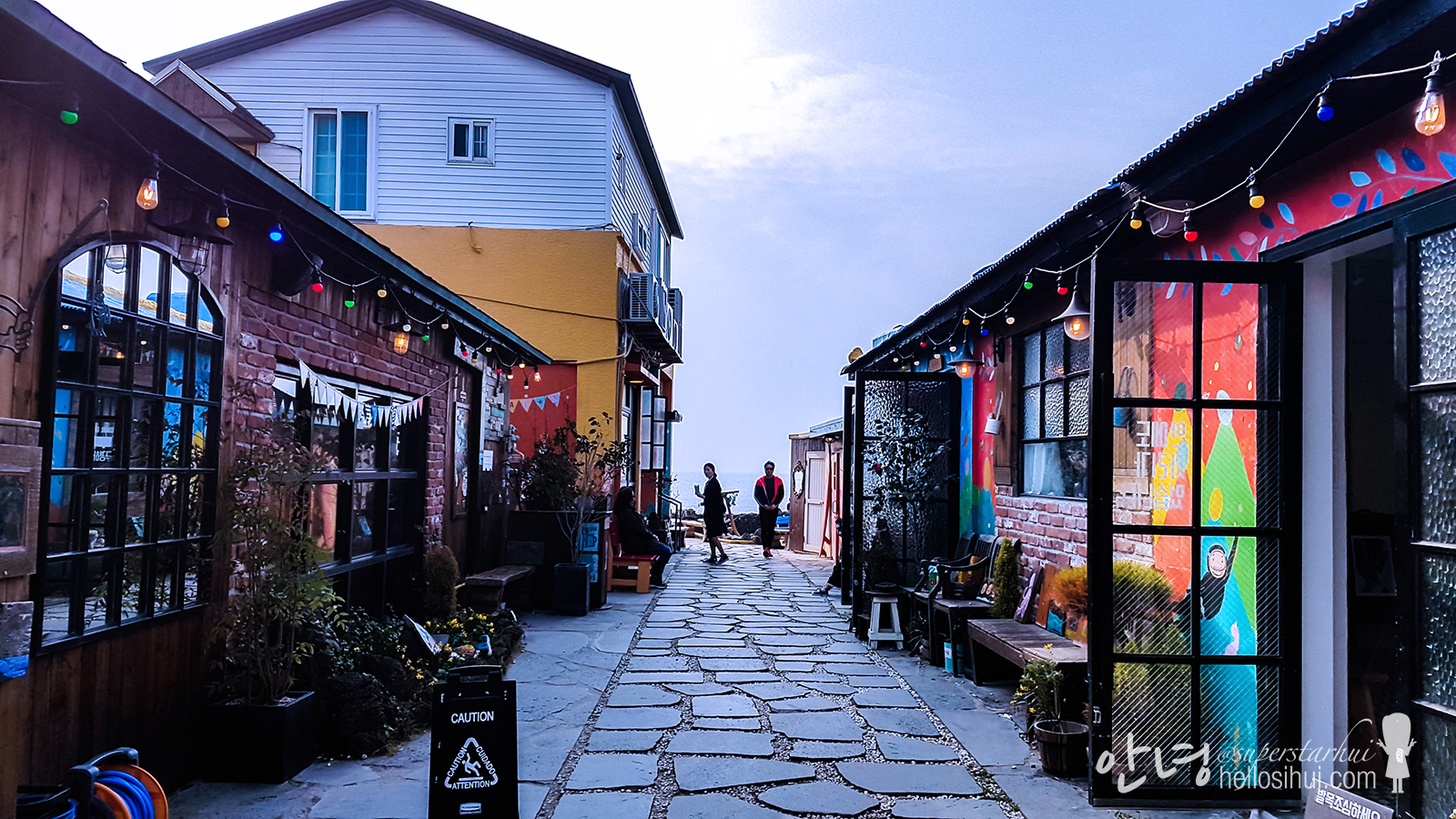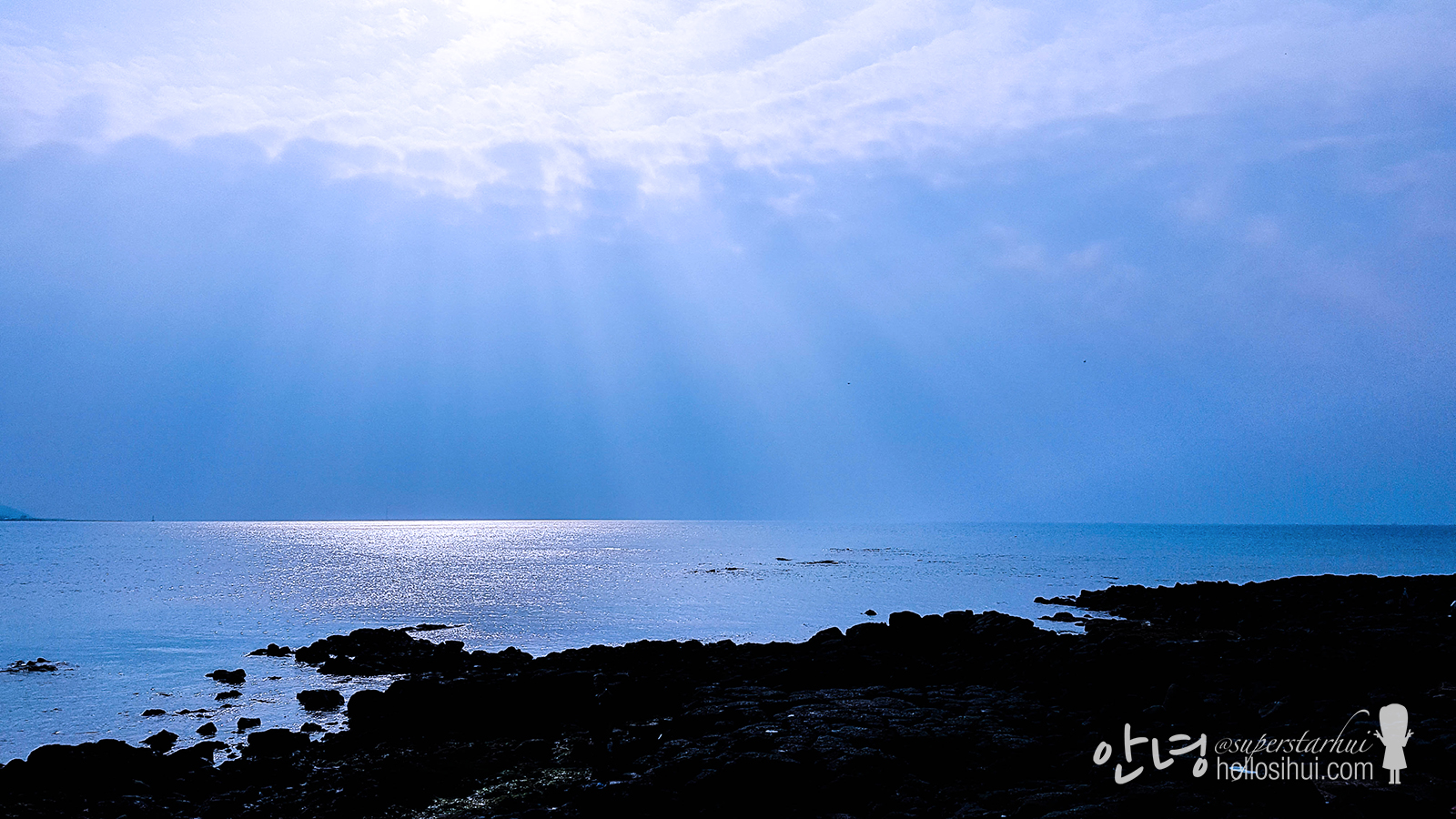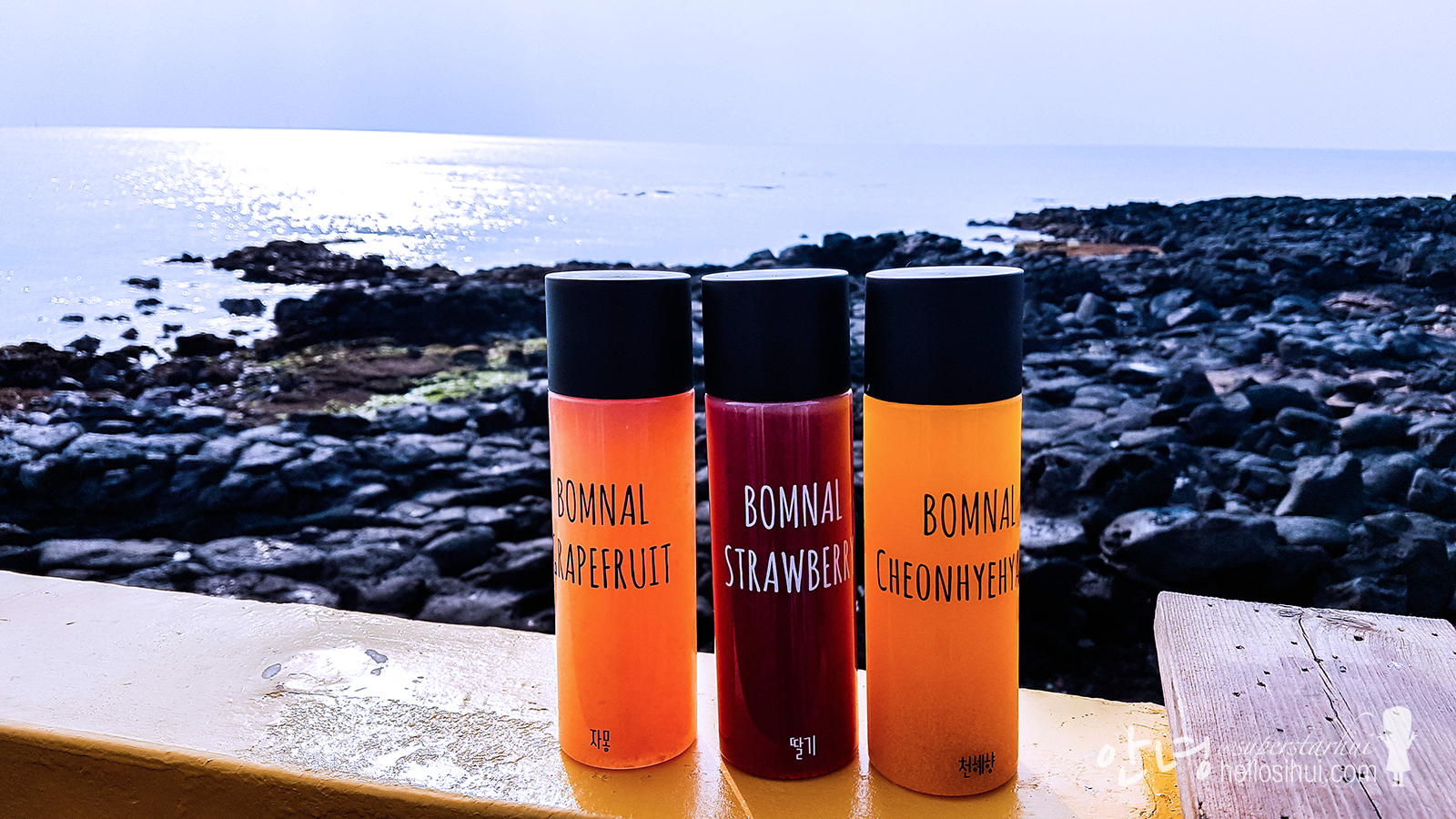 Juices for you?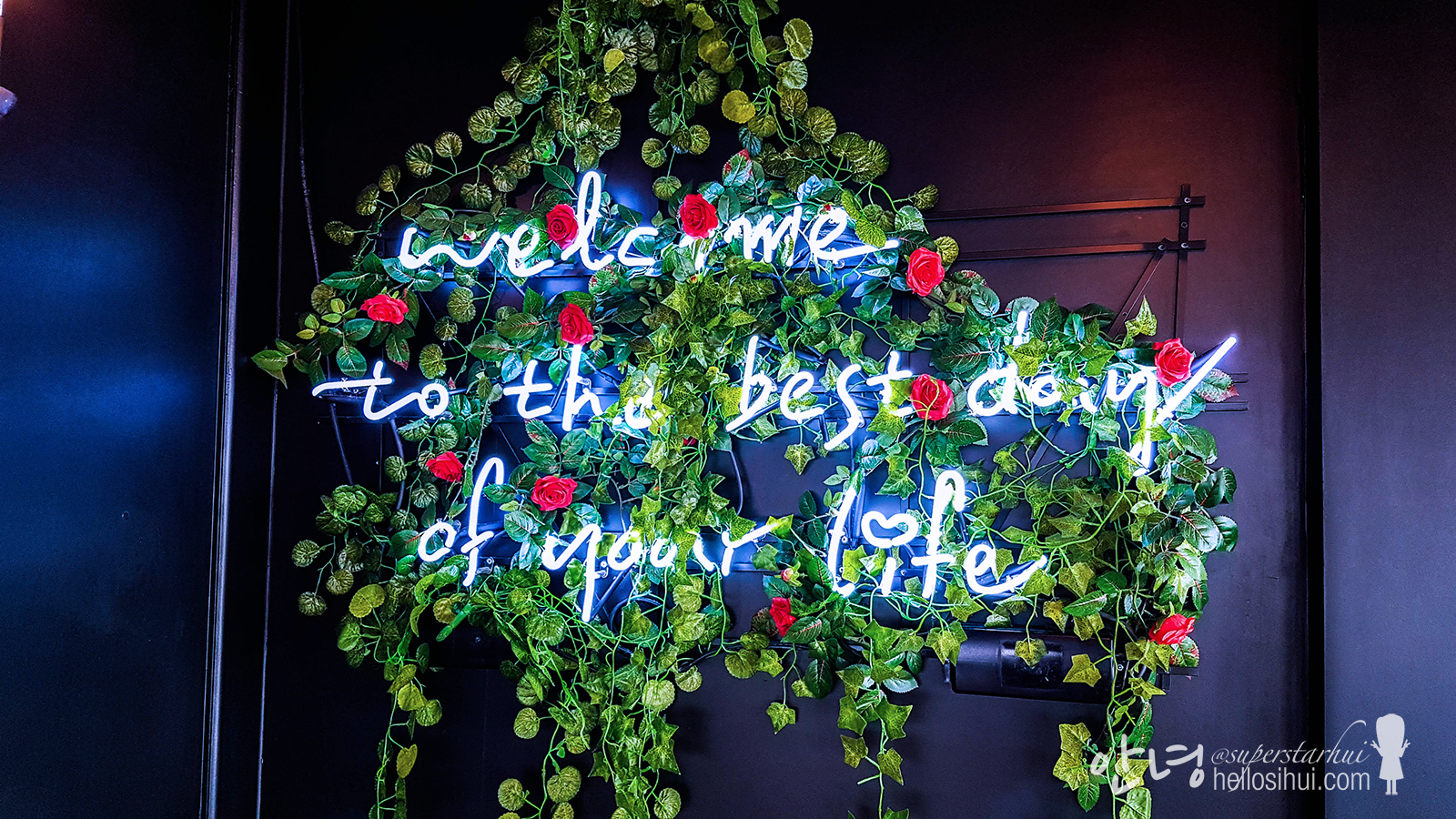 Welcome to the best day of your life, and indeed mine 🙂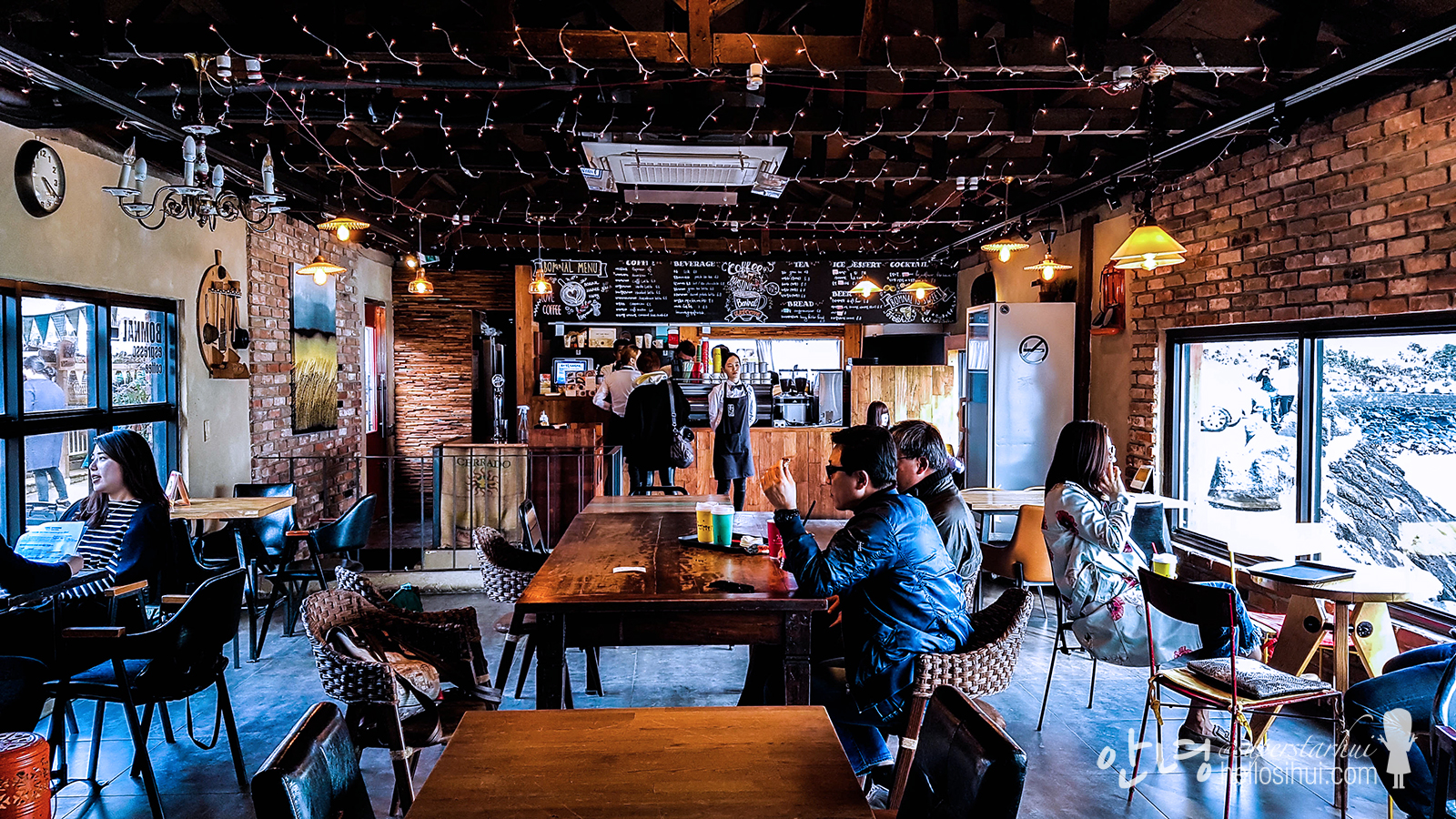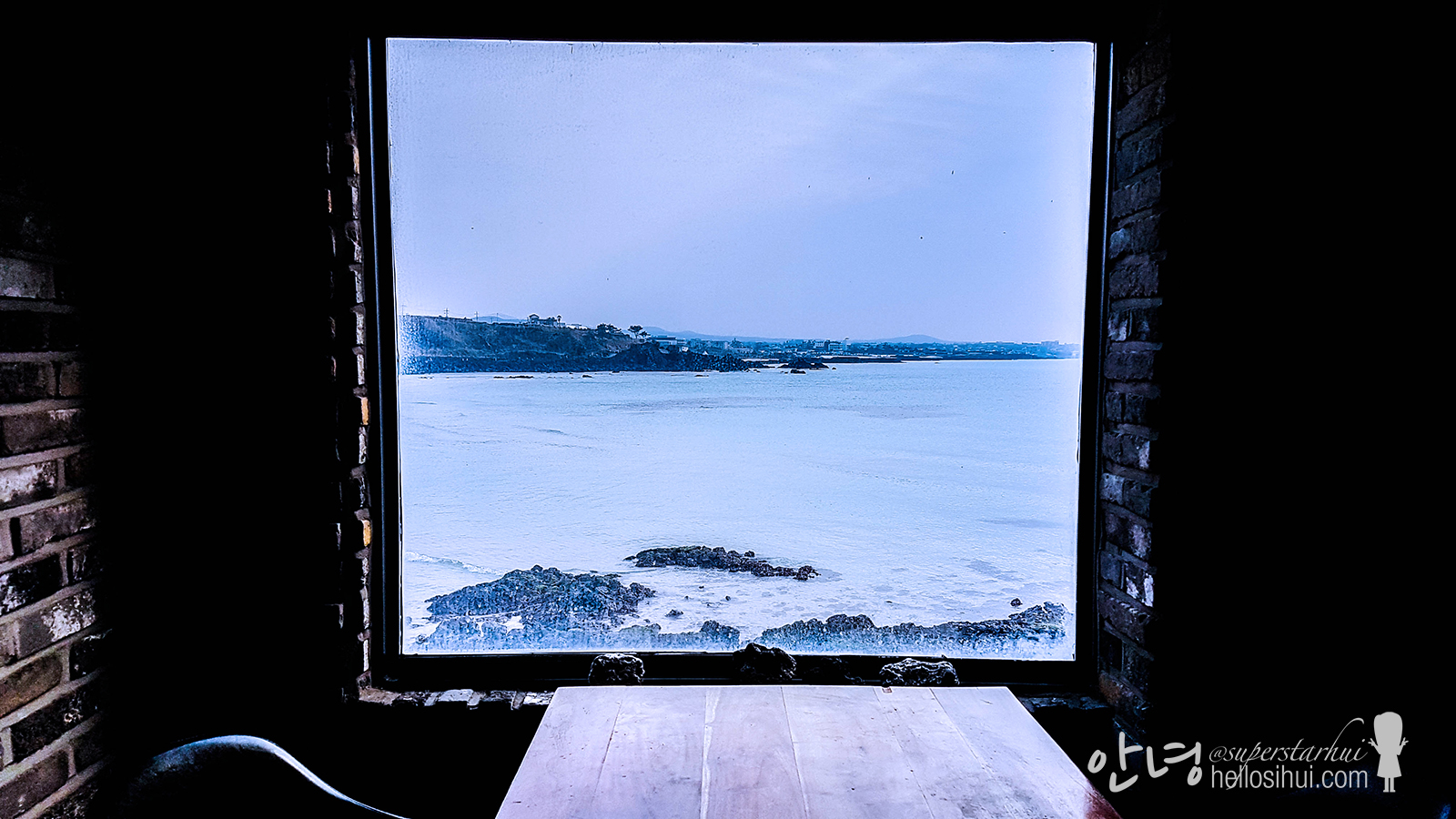 Love the sea~

The outdoor view, you can also see Cafe Aewol Monsant from here too!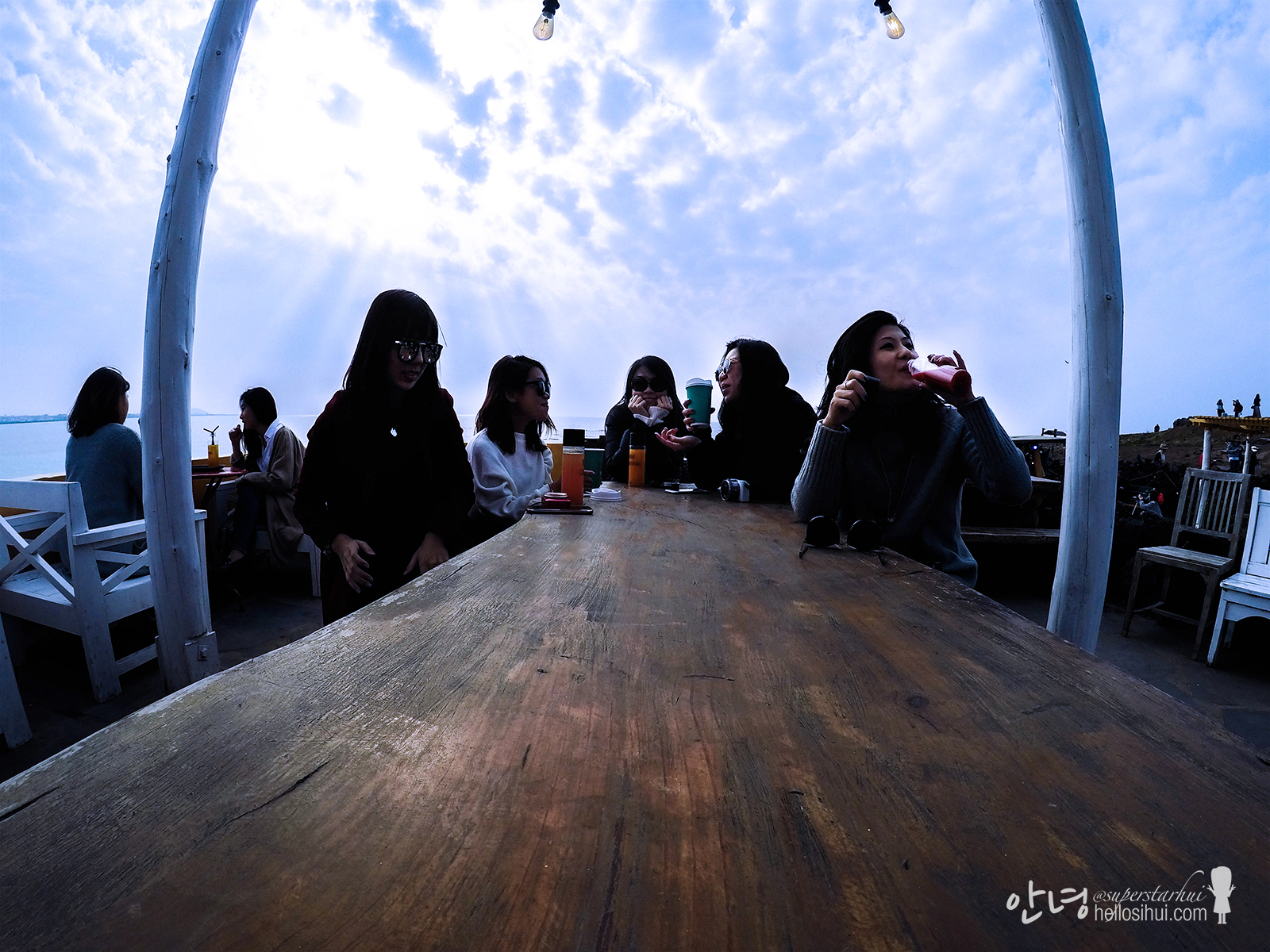 My 5 travel companions for this Jeju trip! 🙂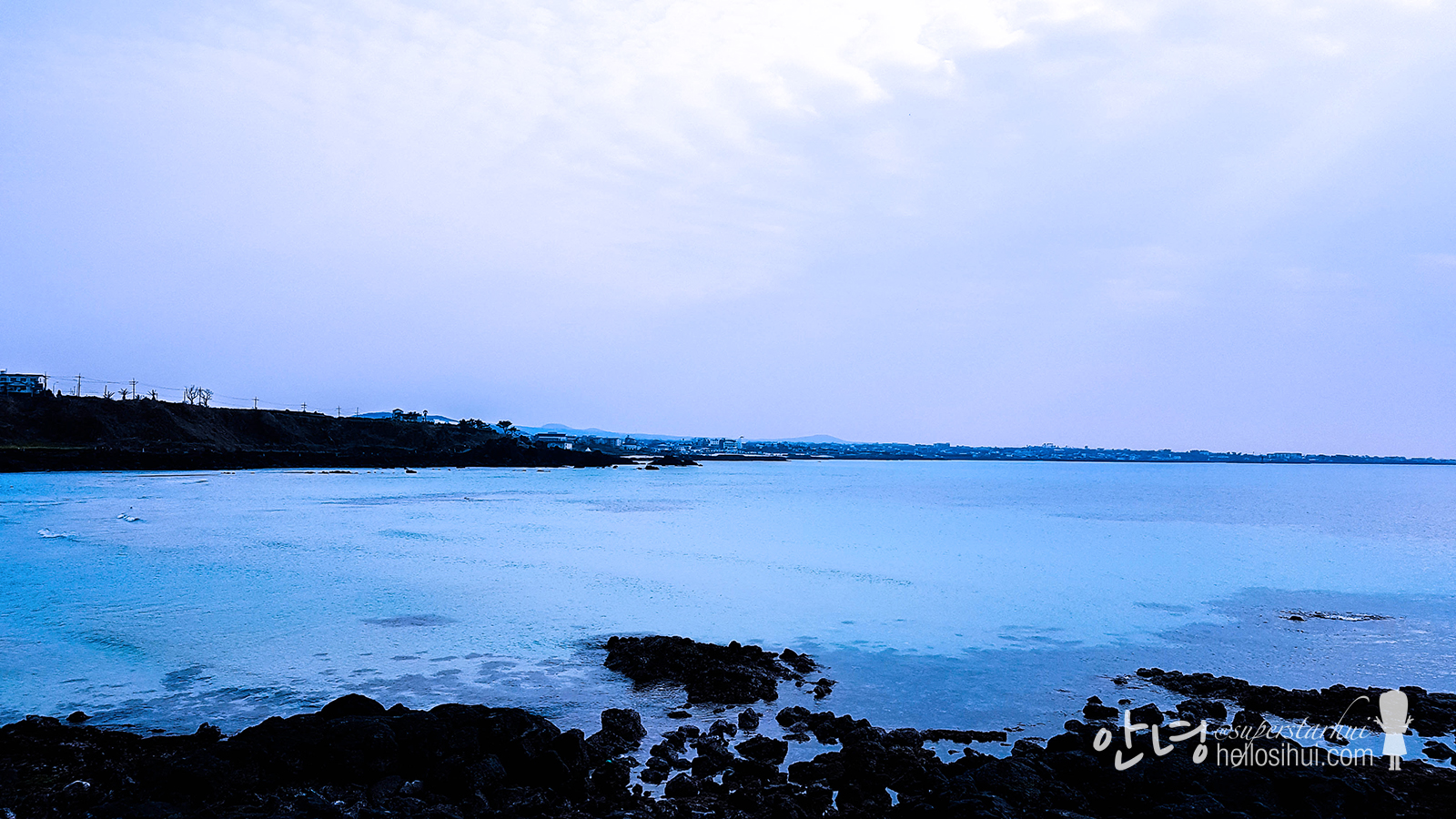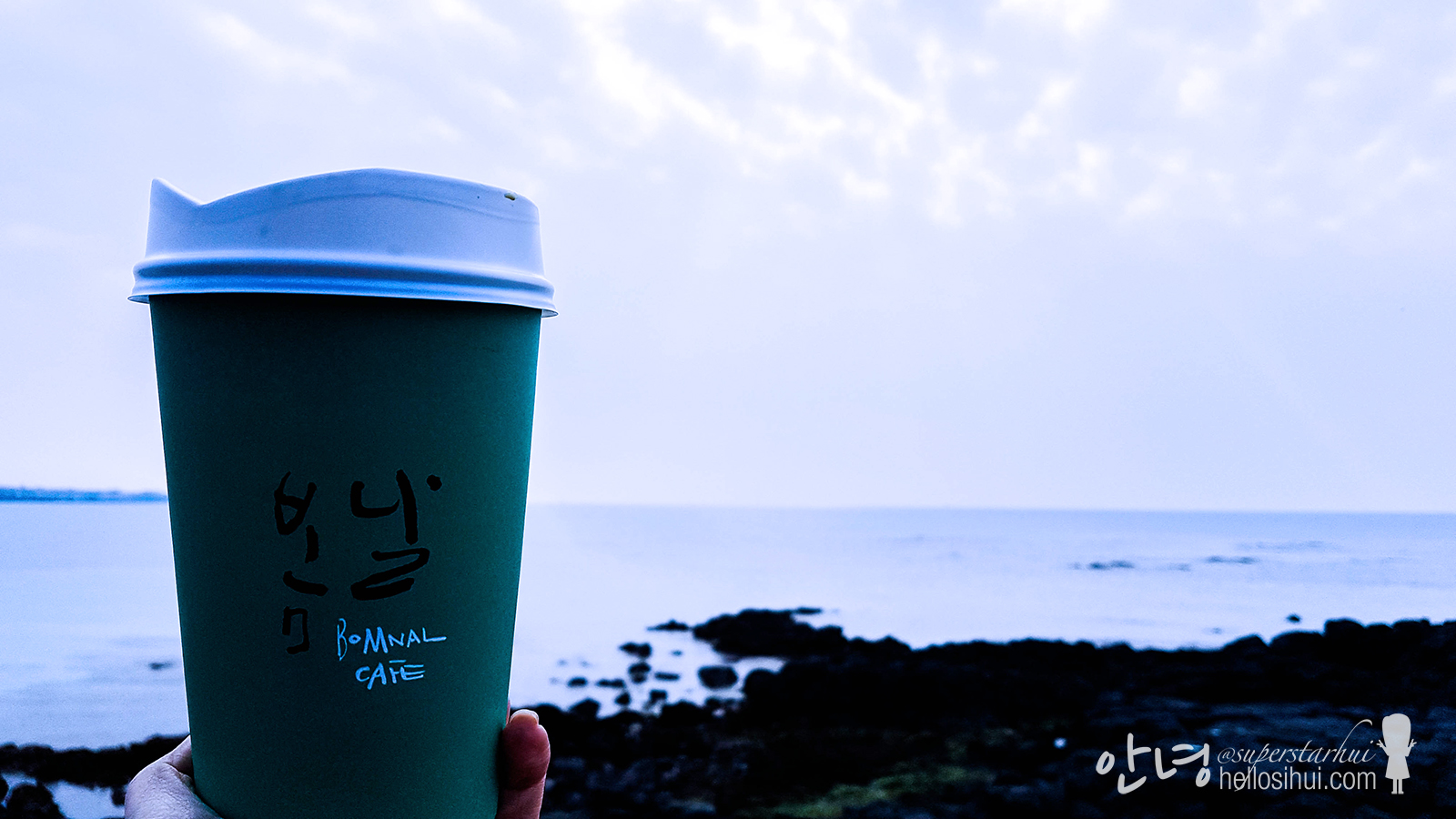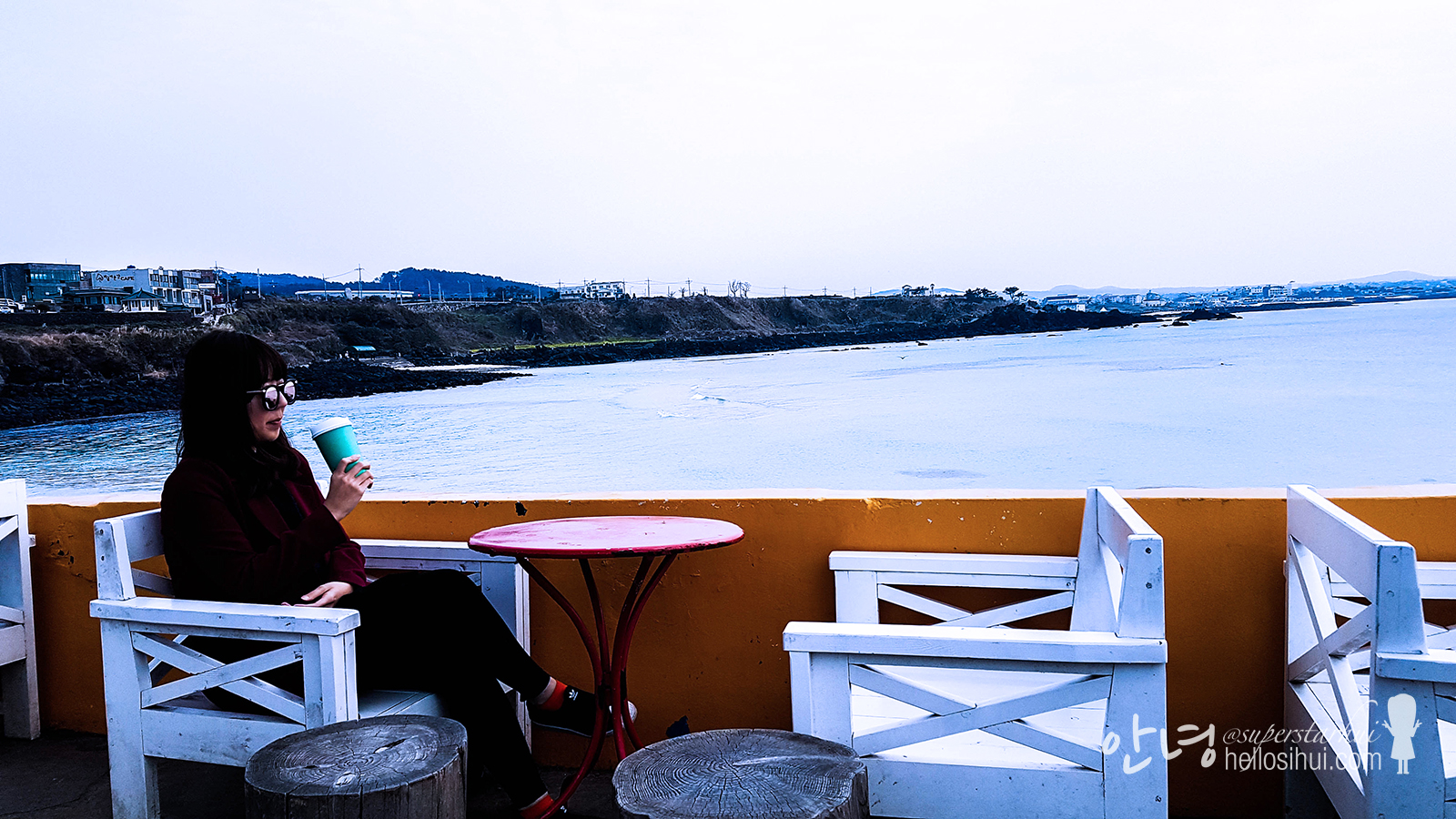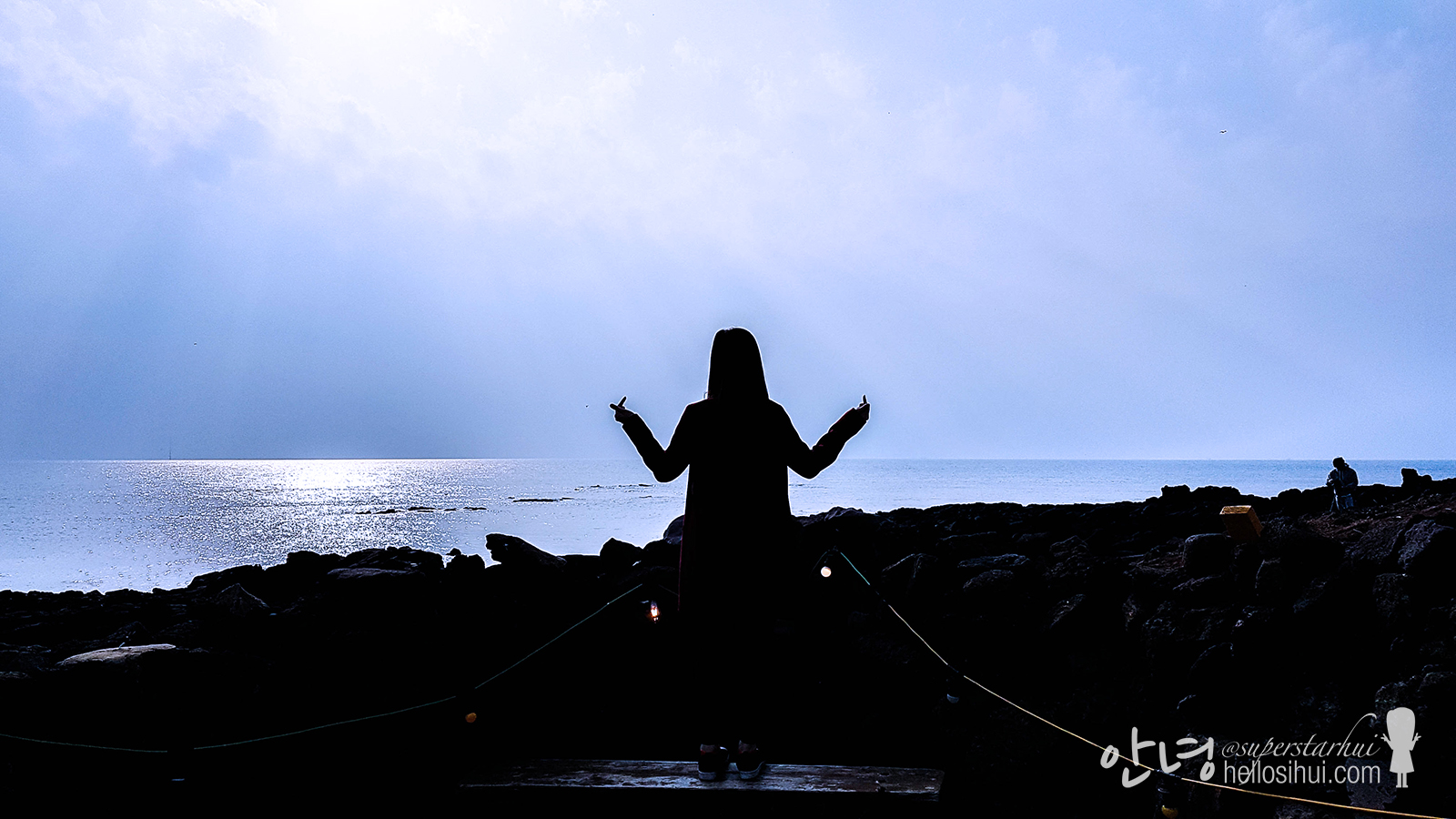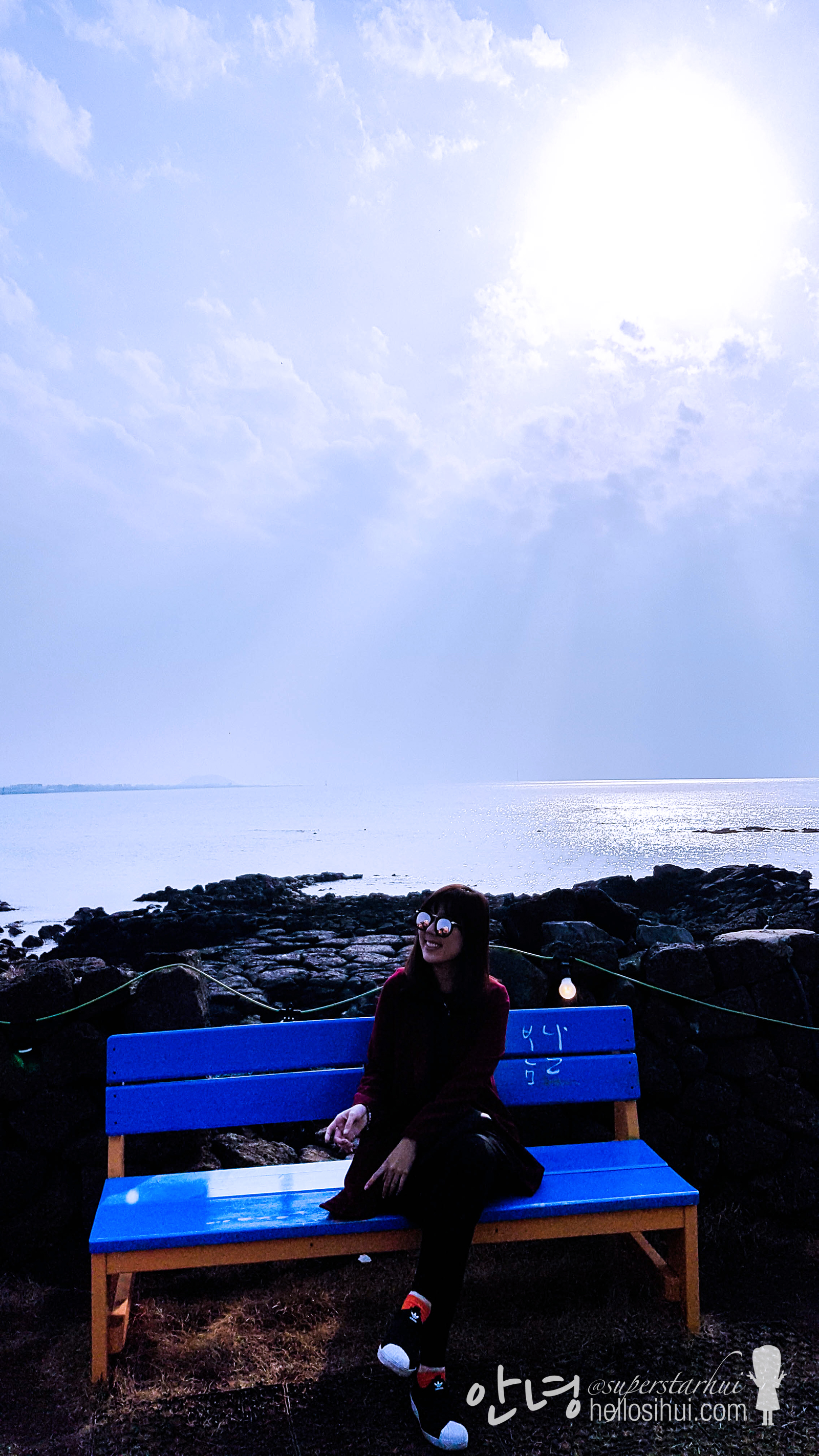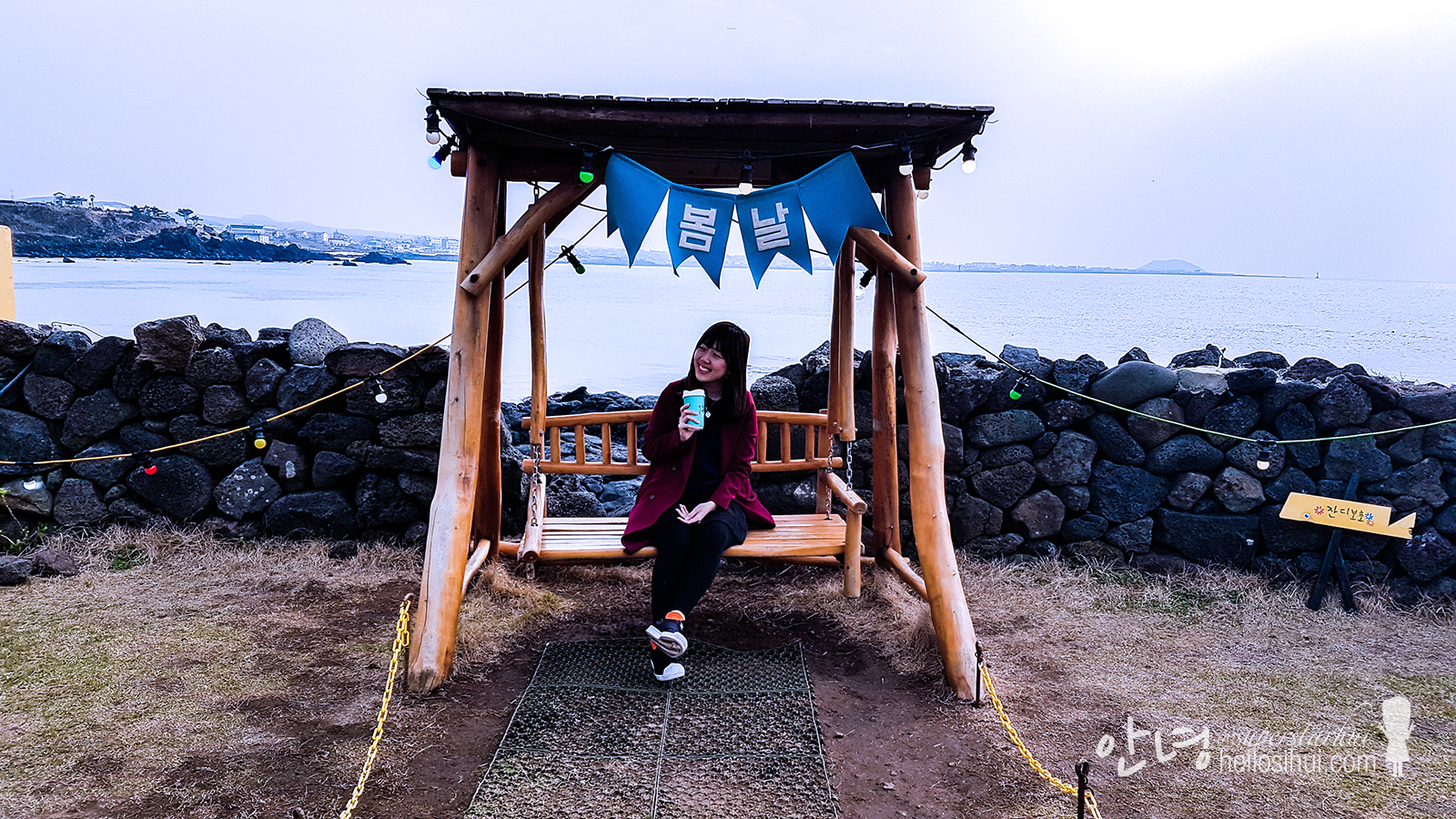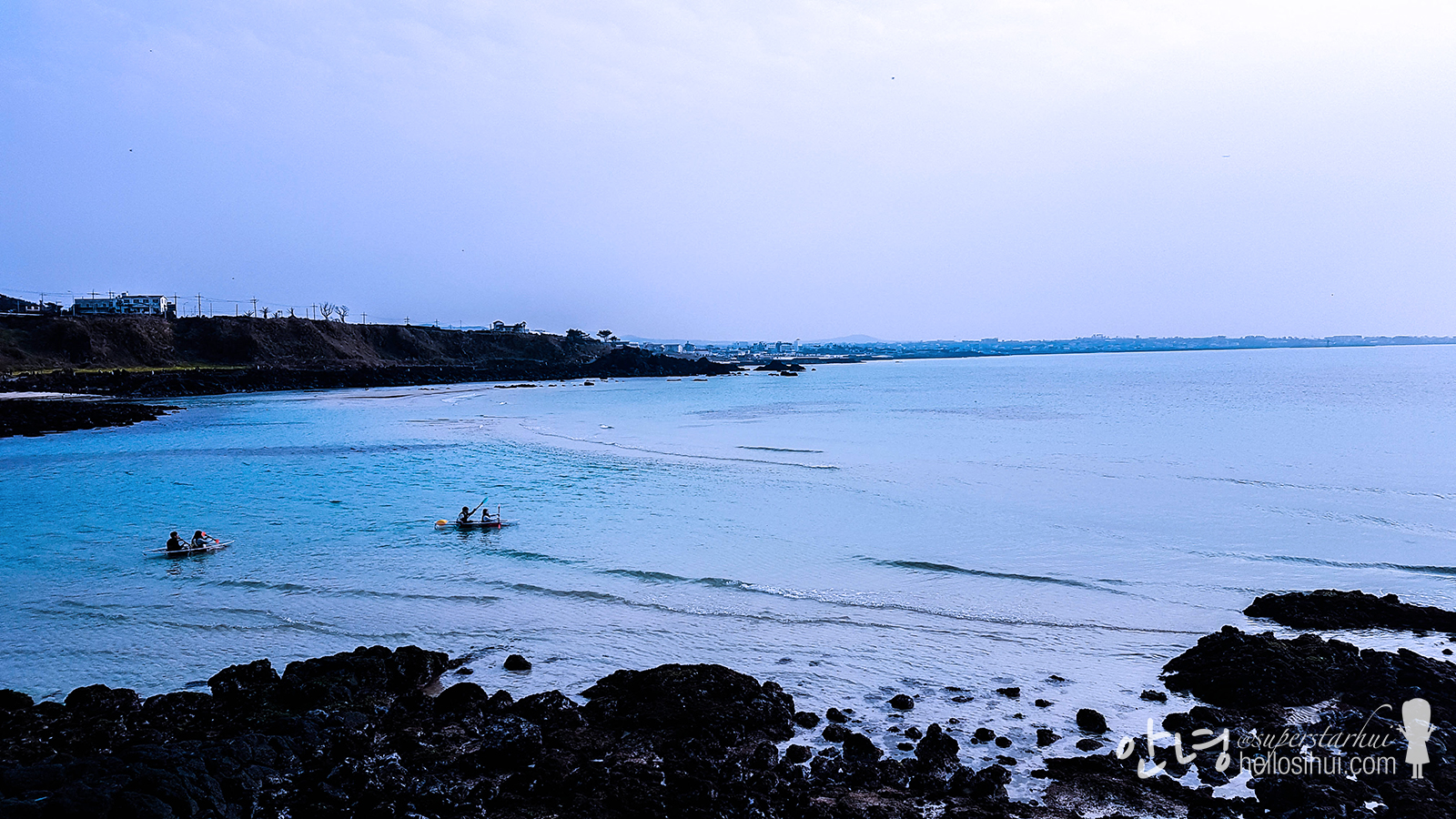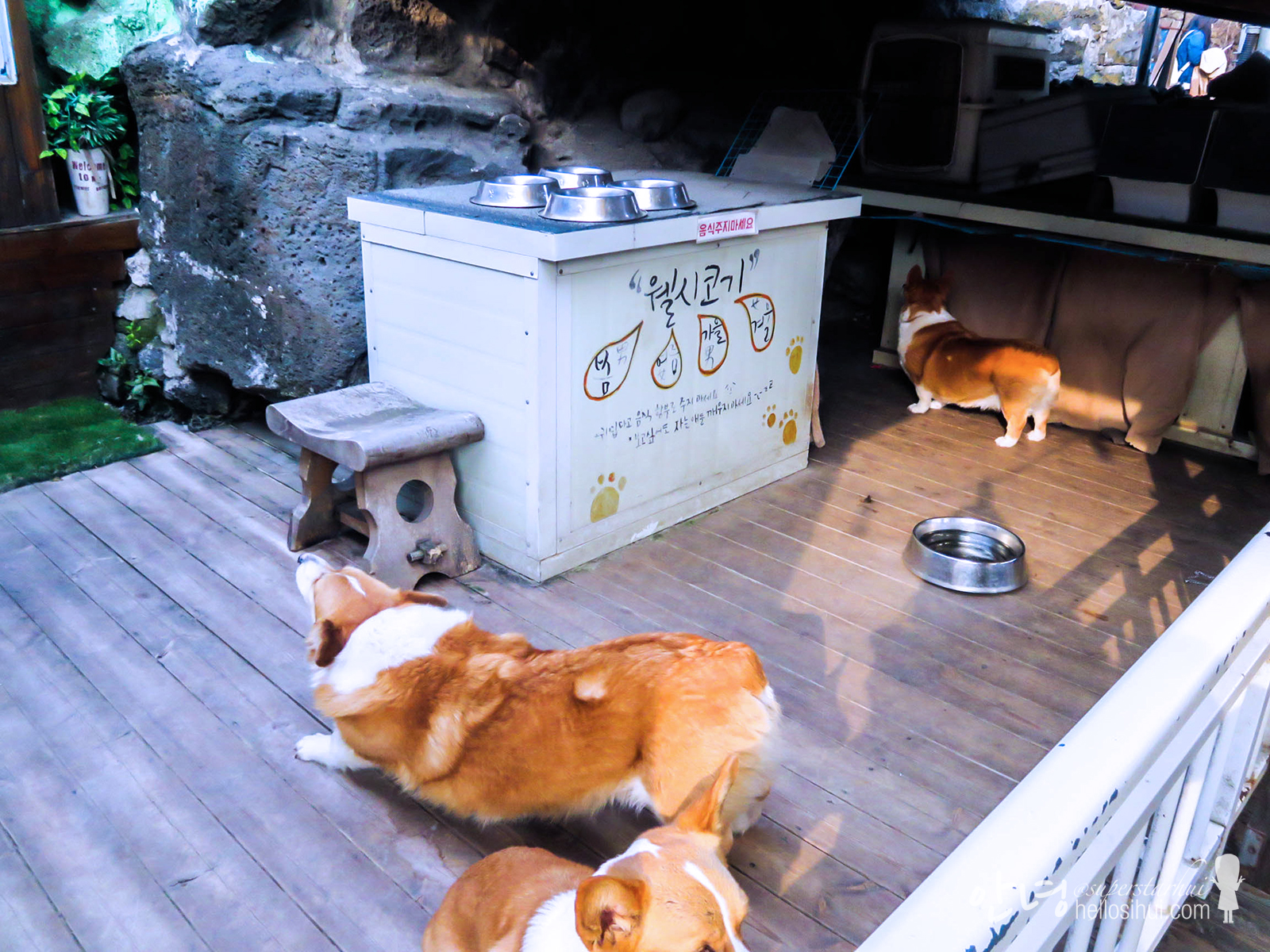 This was not a good photo but, this was the only photo, so they had 3 cute dogs there!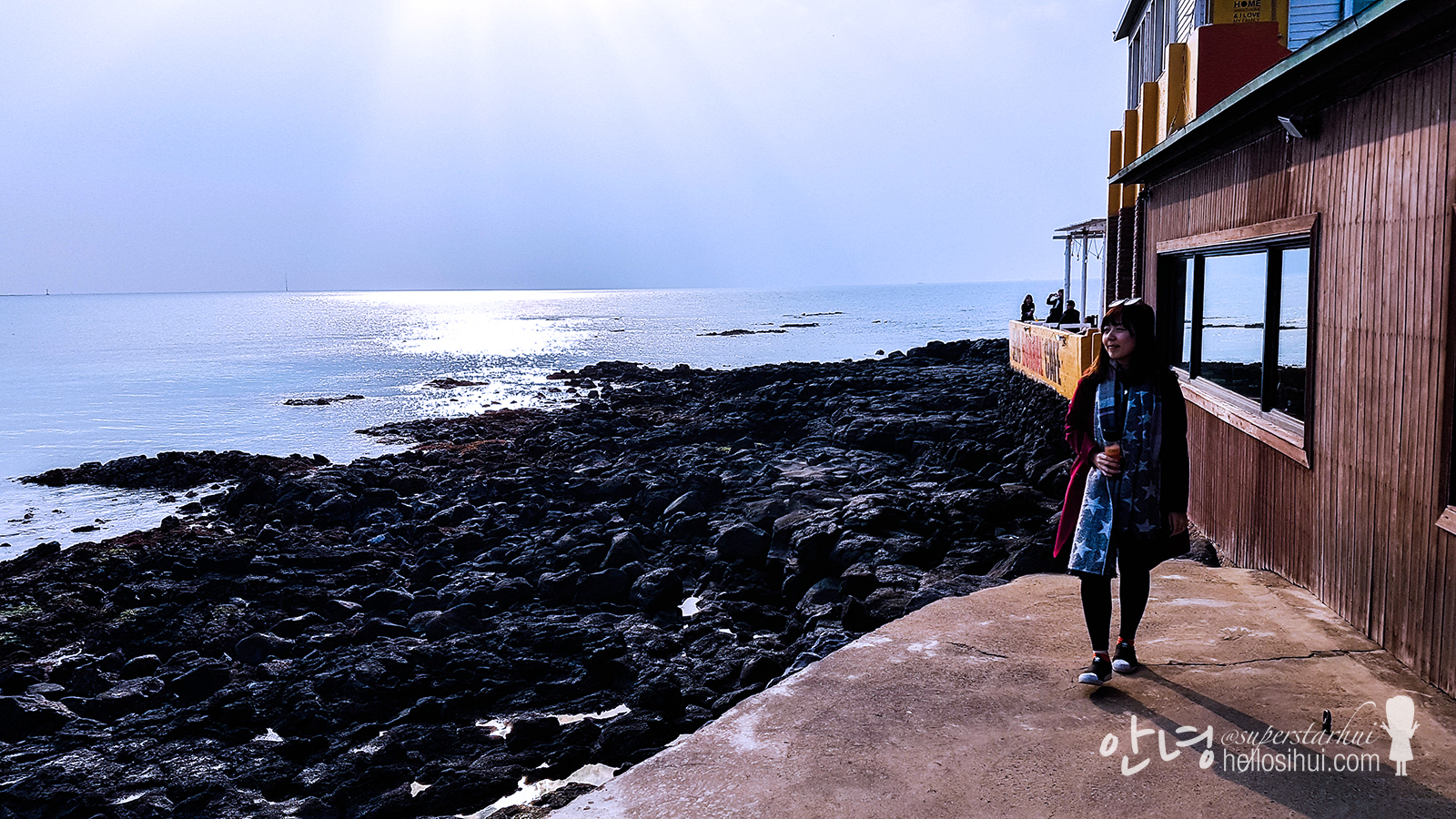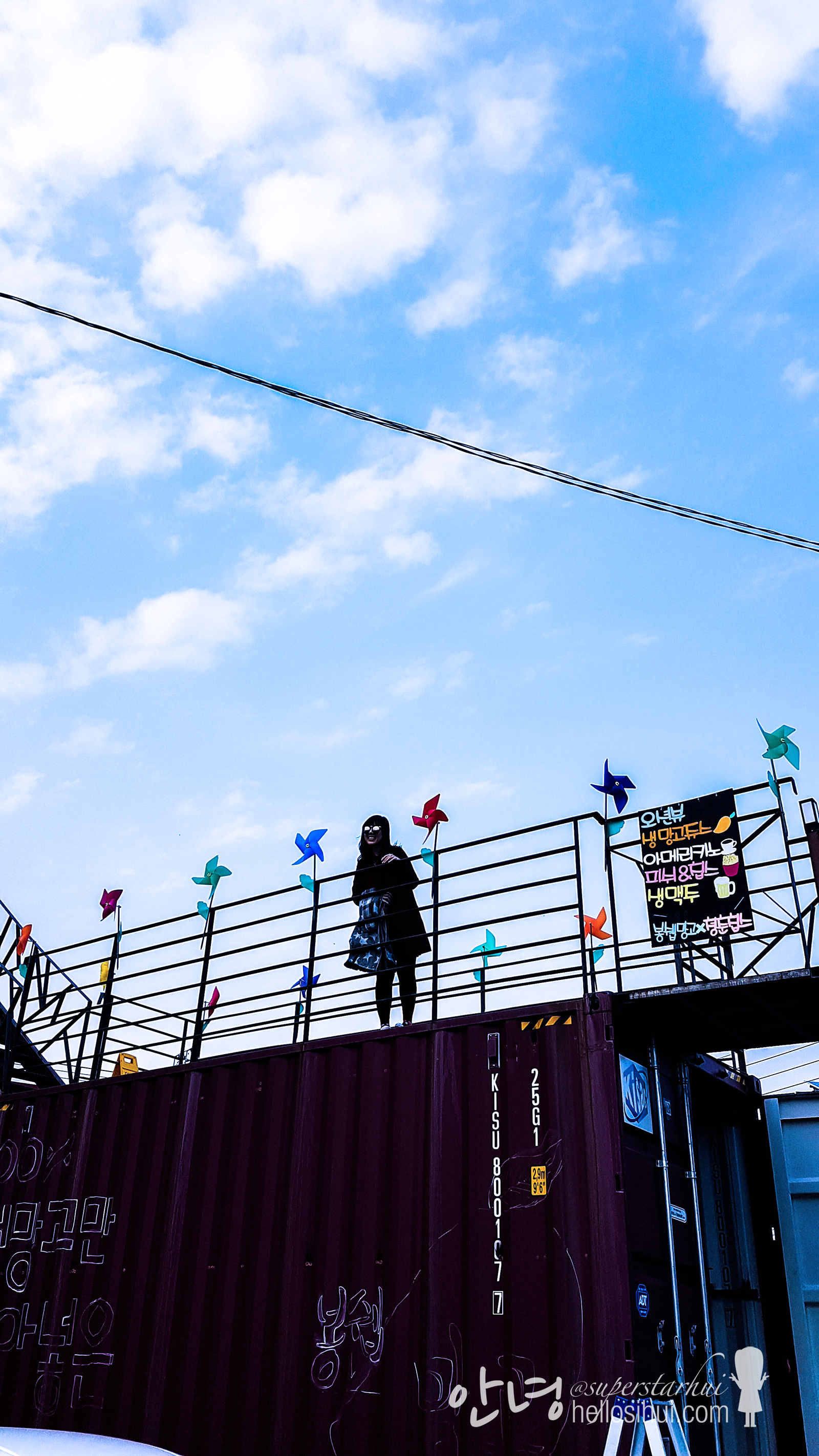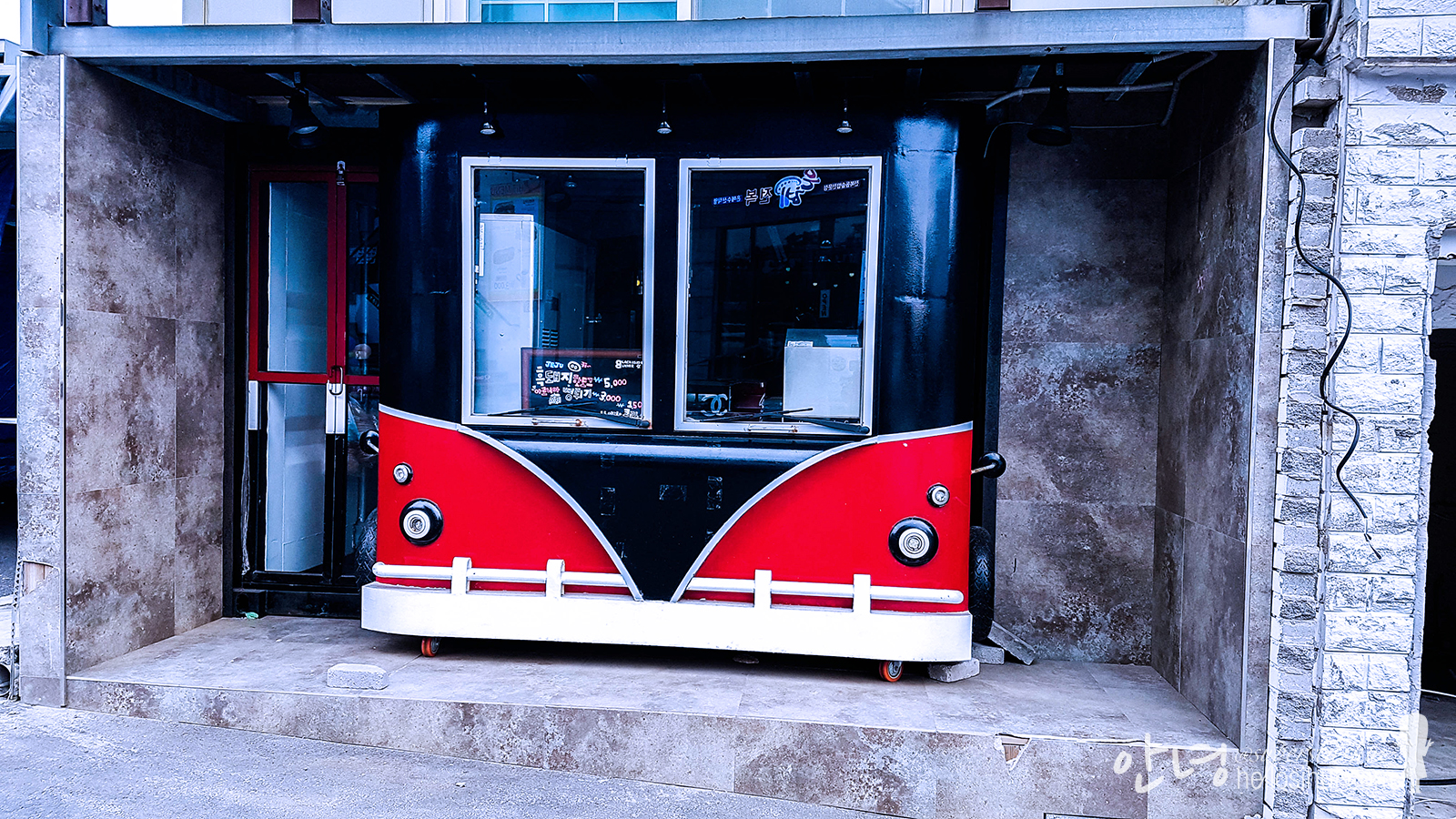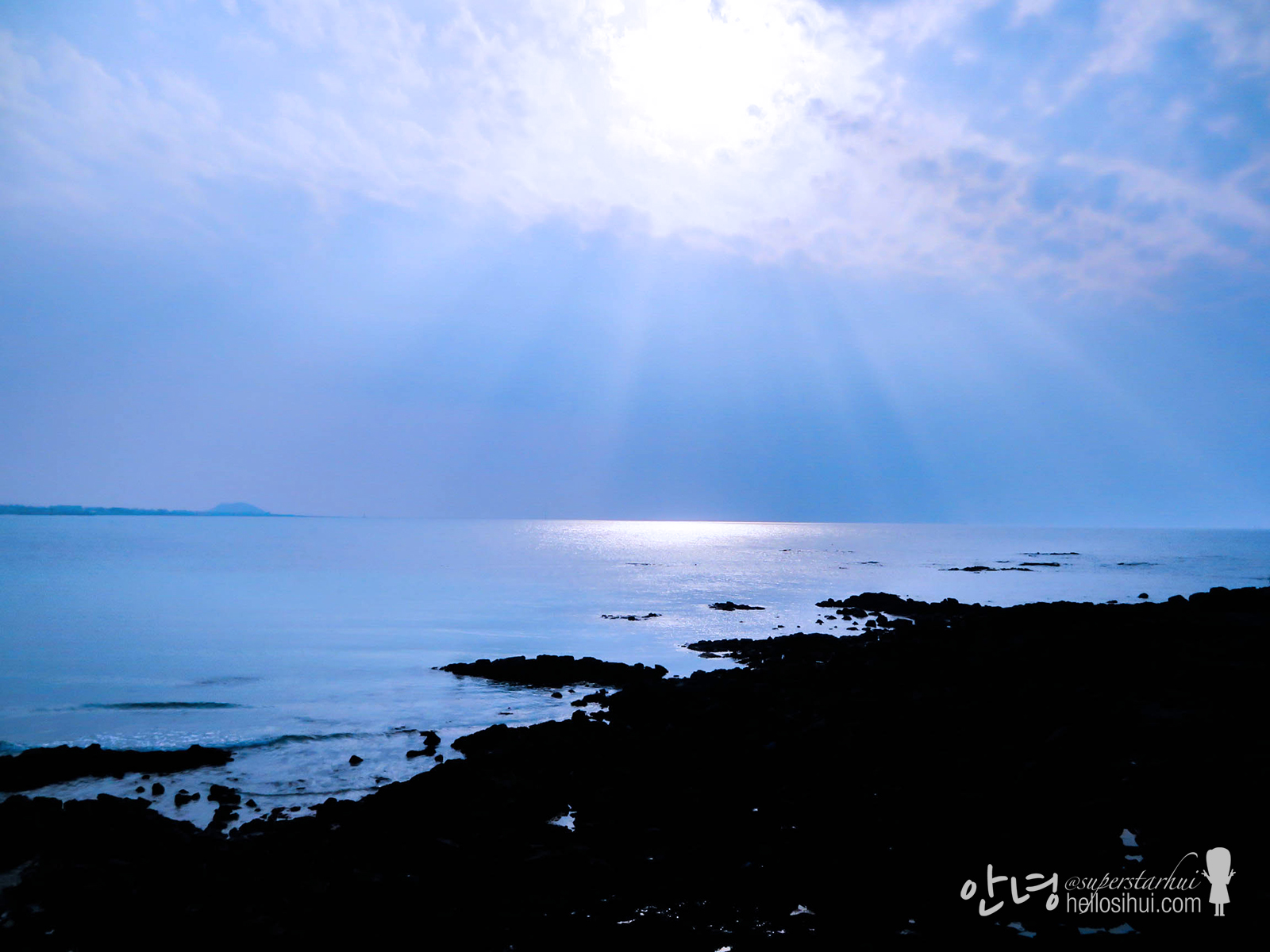 봄날카페 Bomnal Cafe
Address: 25 Aewollo 1(il)-gil, Aewol-eup, Jeju-si, Jeju-do, South Korea
Contact: +82-64-799-4999
Website: http://blog.naver.com/jejubomnal
Accommodation
Airbnb
---
Camera
Canon Powershot N2, Go Pro 4 Hero, Samsung Galaxy S7 Edge
Follow me: IG @superstarhui
#hellosihuigoeskorea for Korea travels
#hellosihuigoestravels for any travel destination! 🙂
---
---