HELLO KOREA 2022/2023 DAY 3: BUSAN – Haeundae Beach at Night
[Travel in December 2022 – January 2023]
After having a very full sashimi dinner, I realised a walk at Gwangalli Beach still make me feel very full. Anyway it's still very early, and since I am at Haeundae side, might as well go take a walk at Haeundae Beach hehe 🙂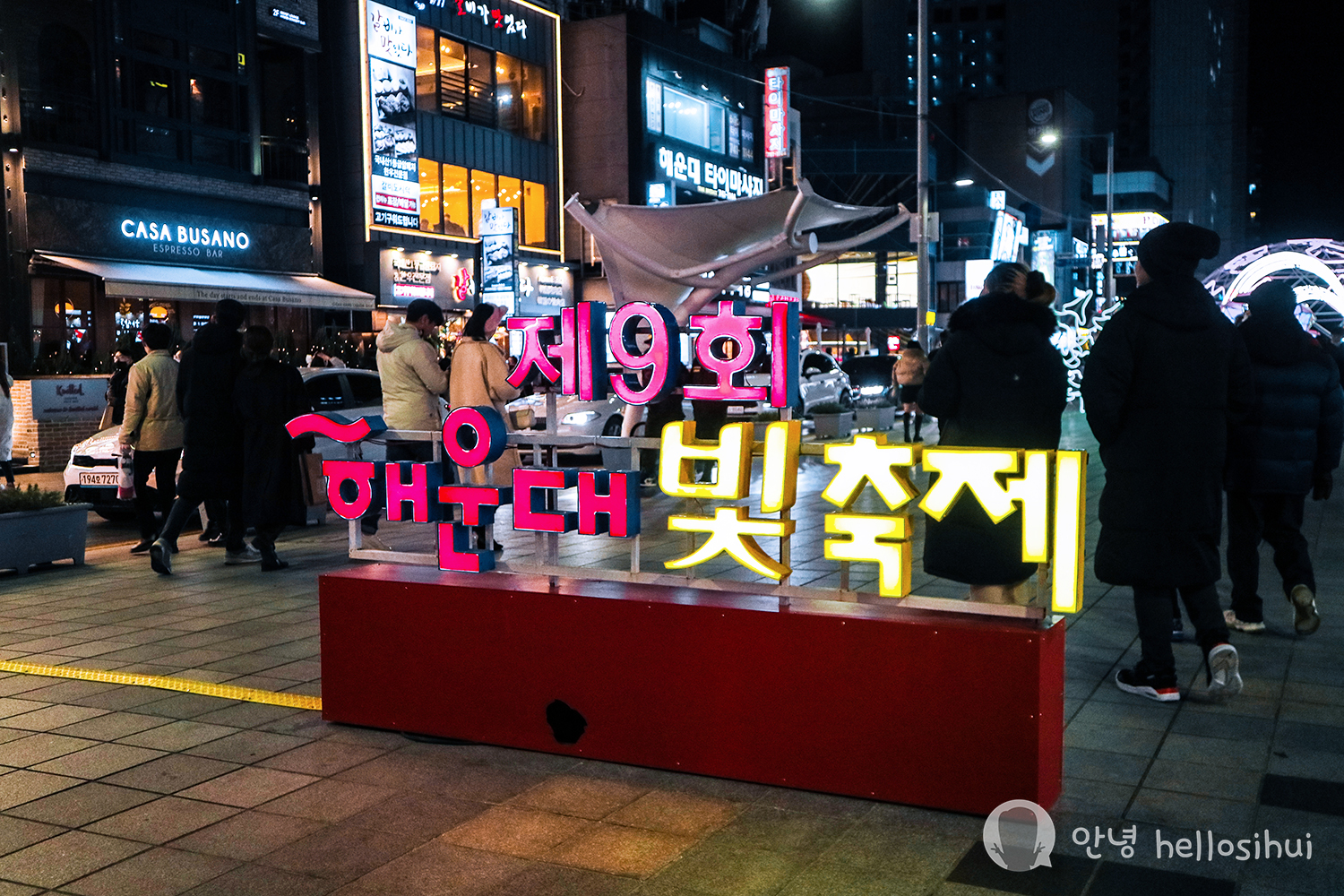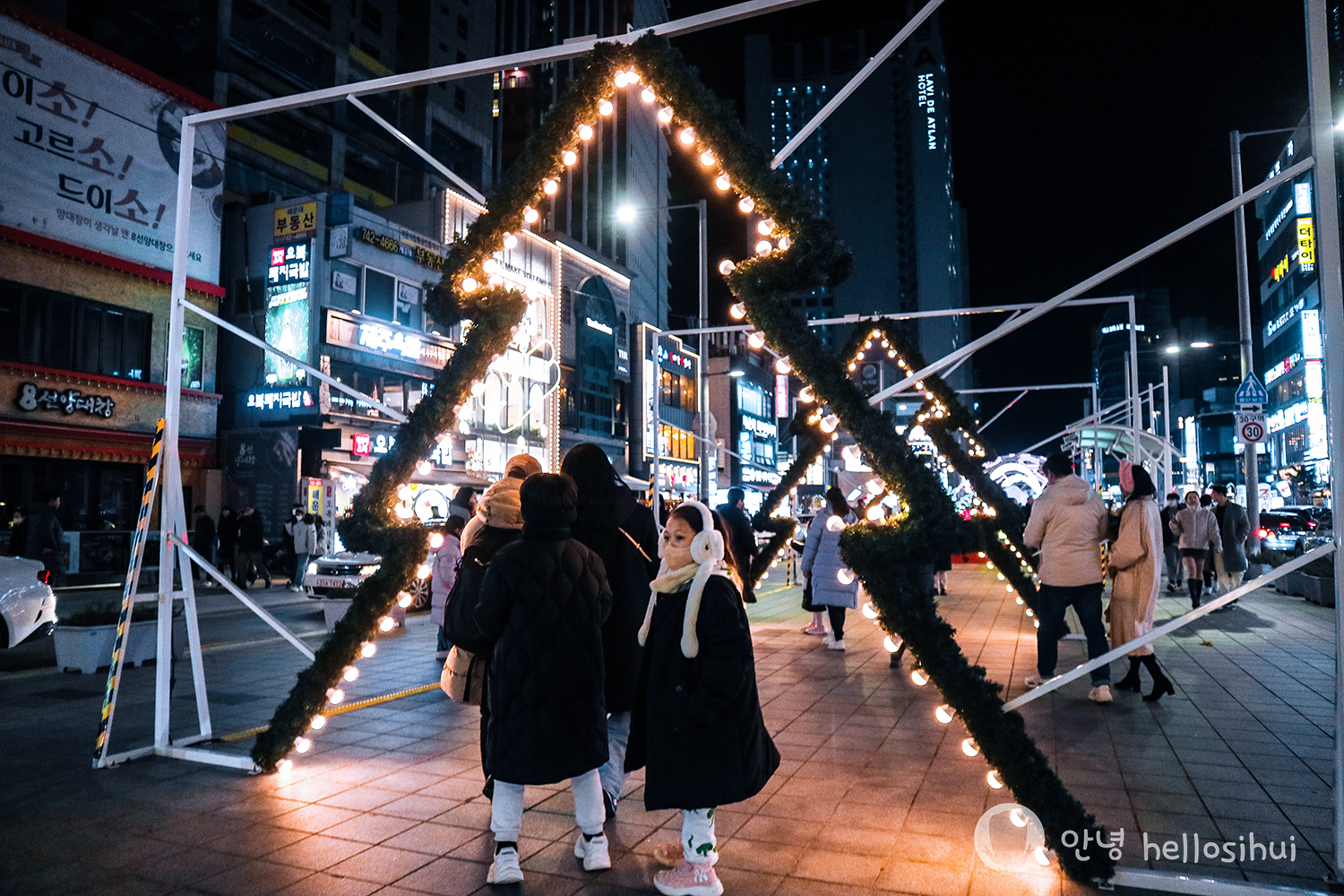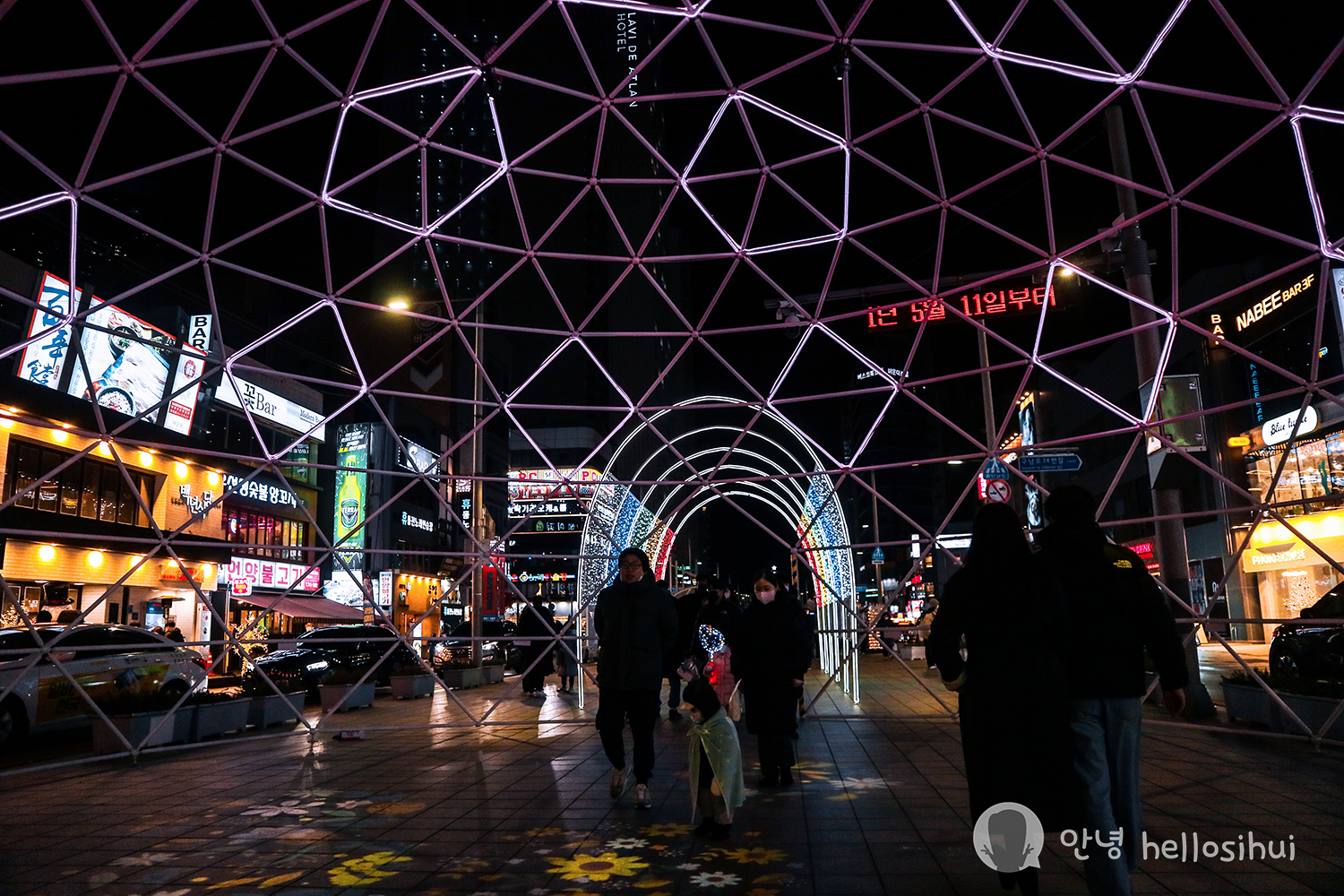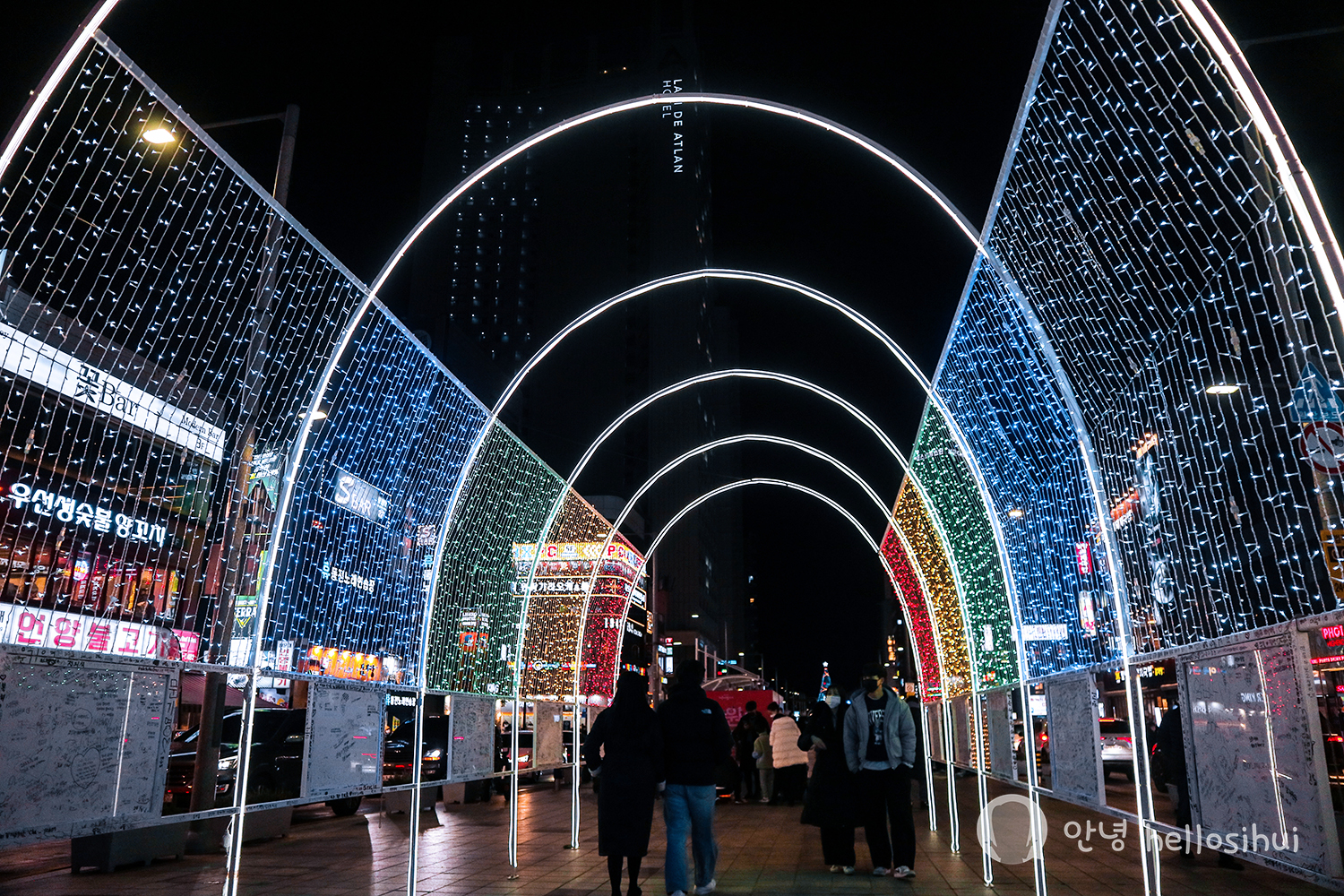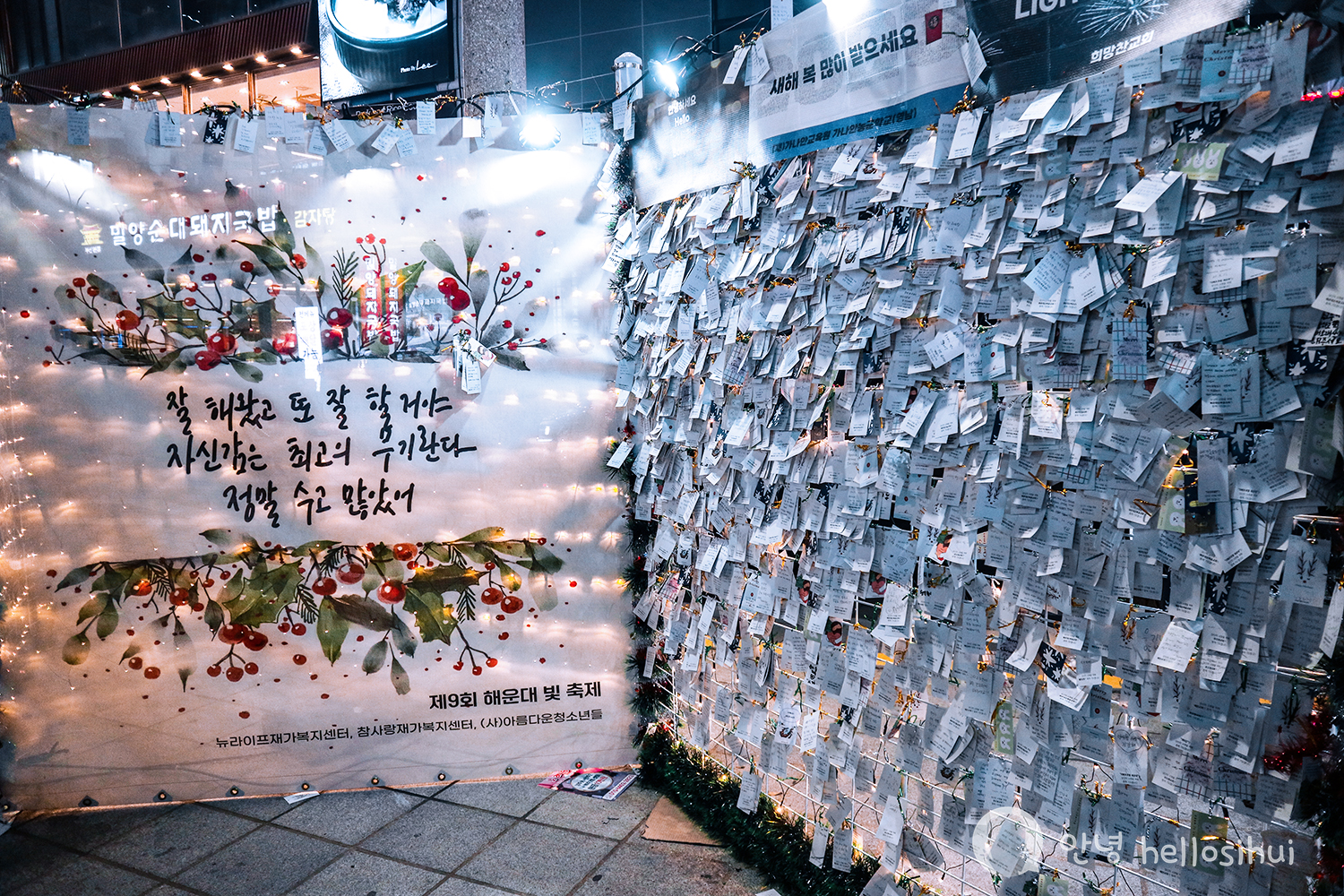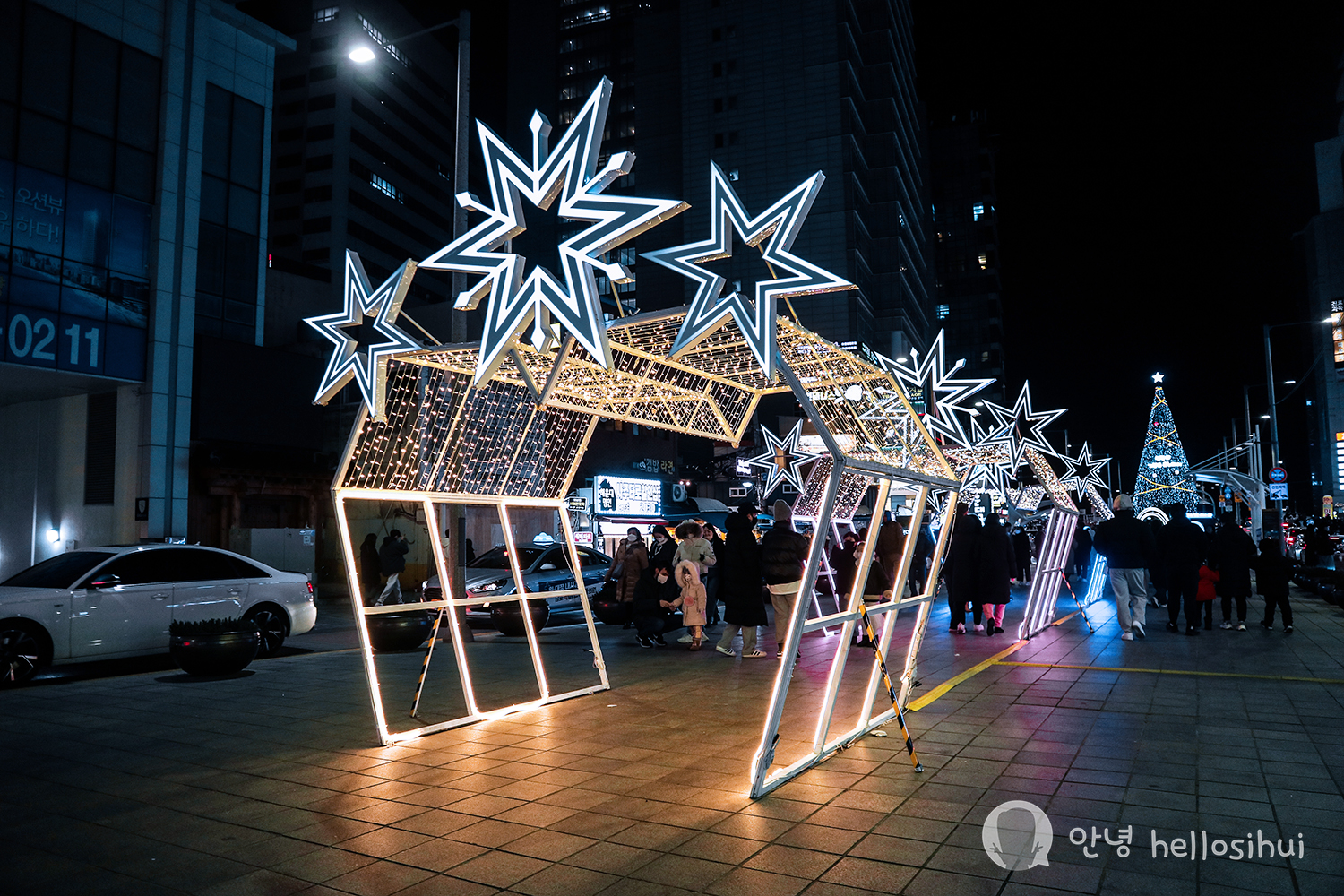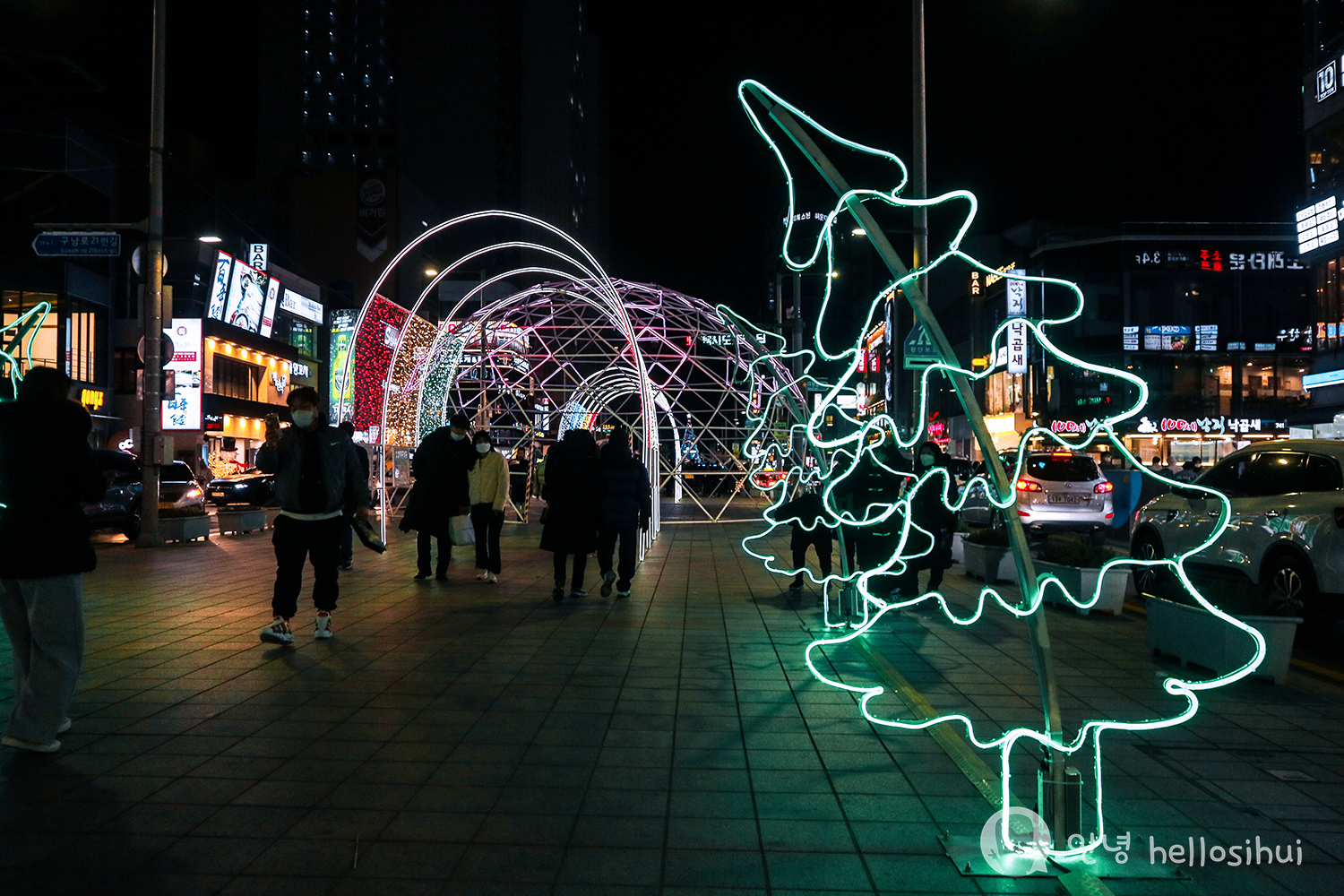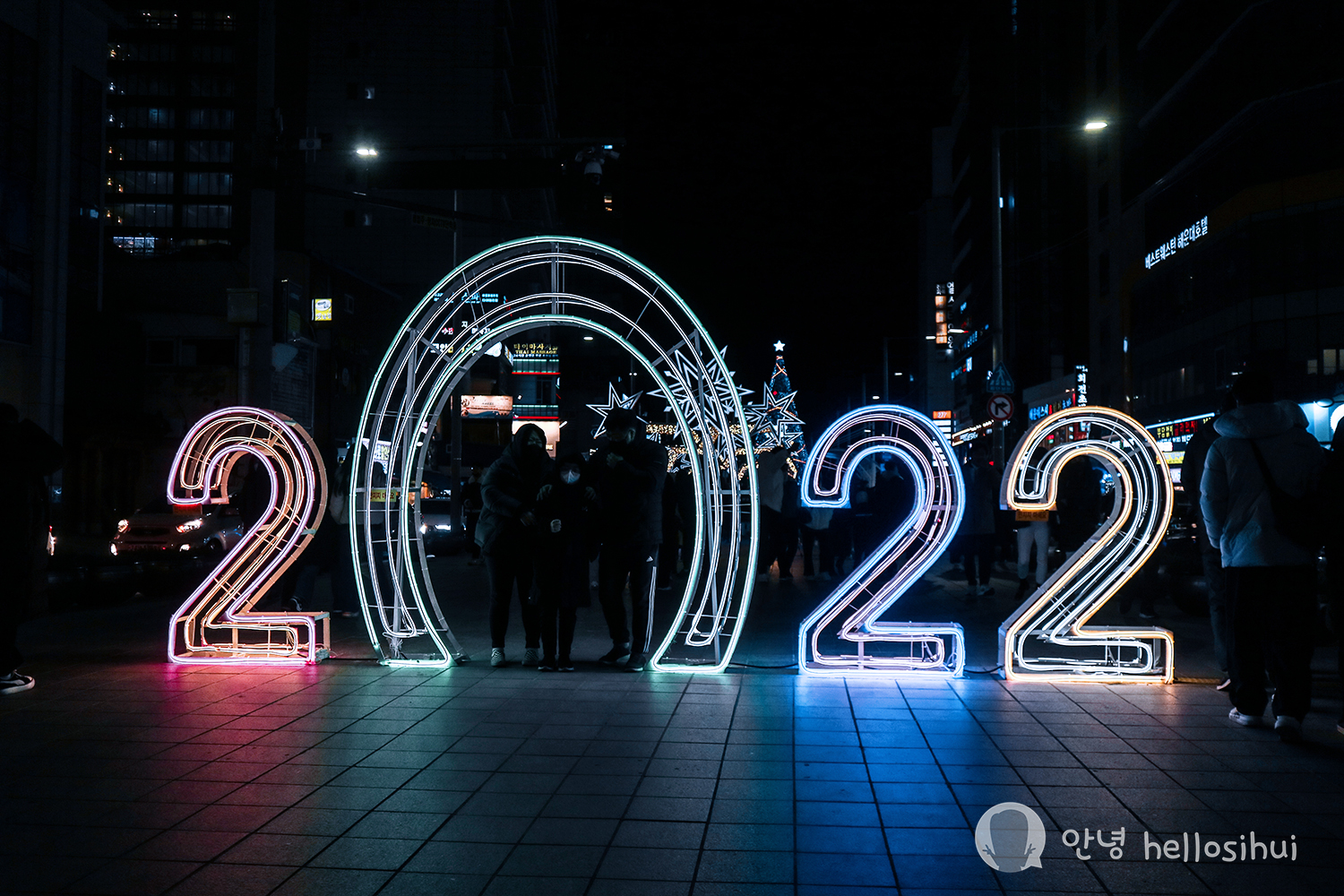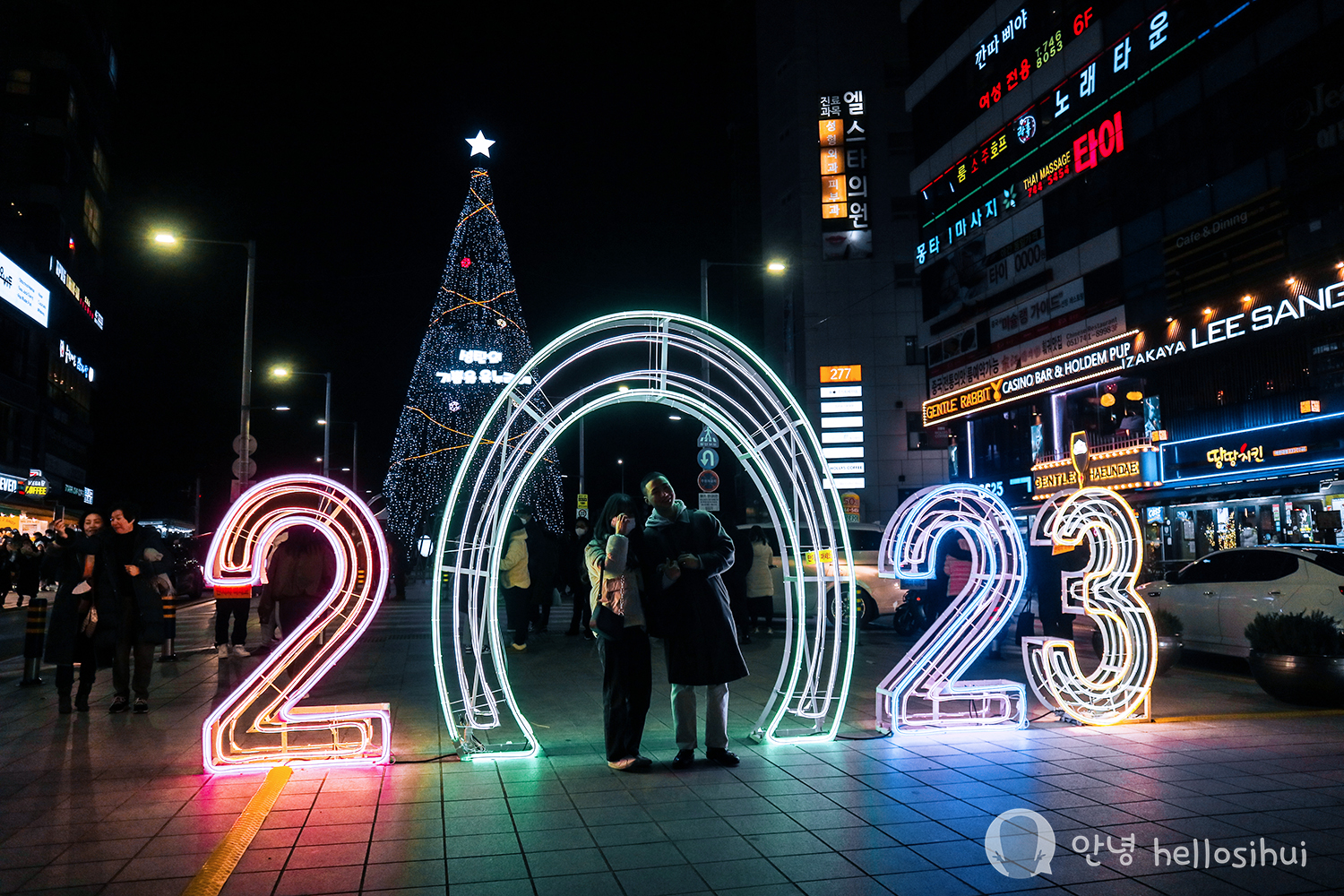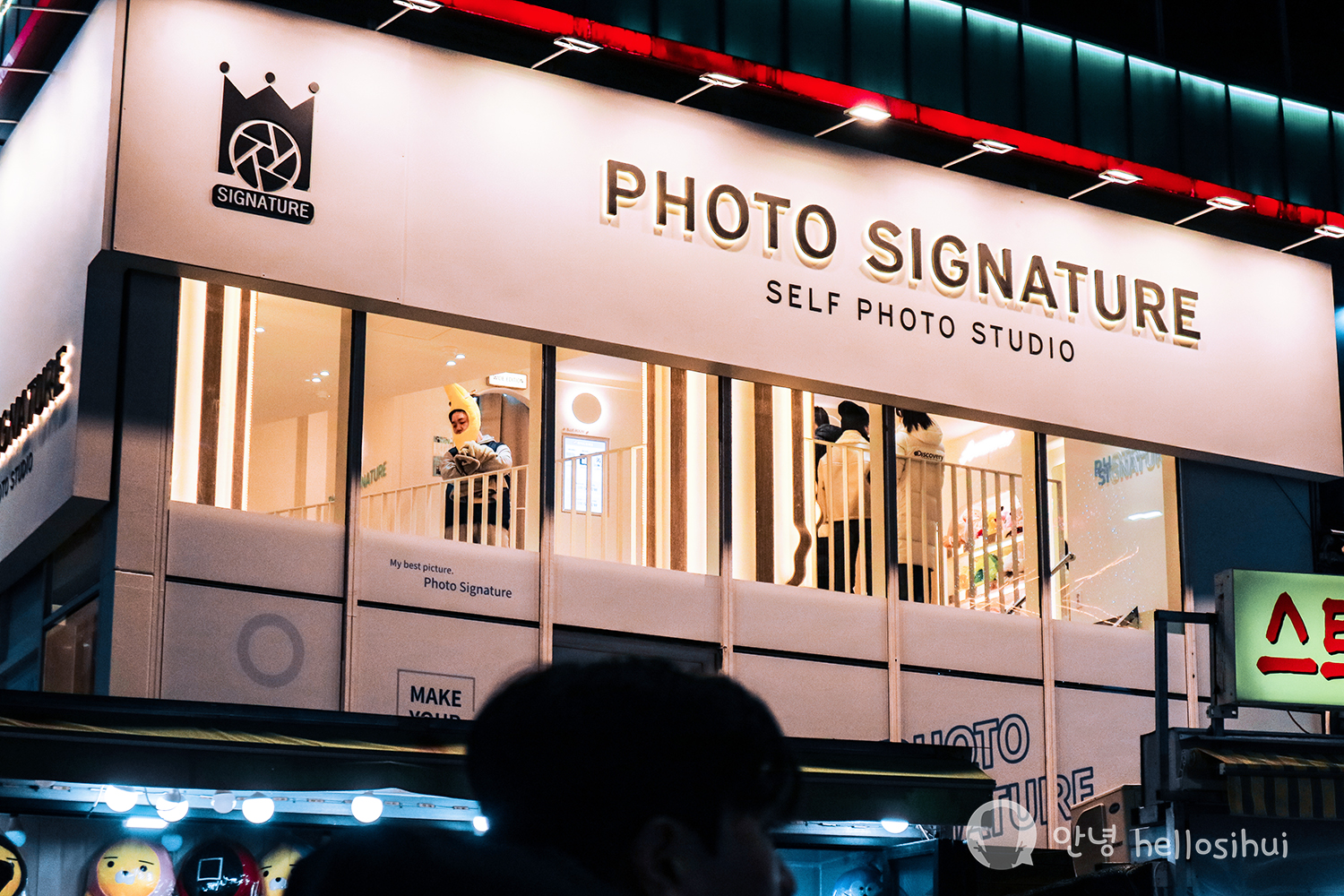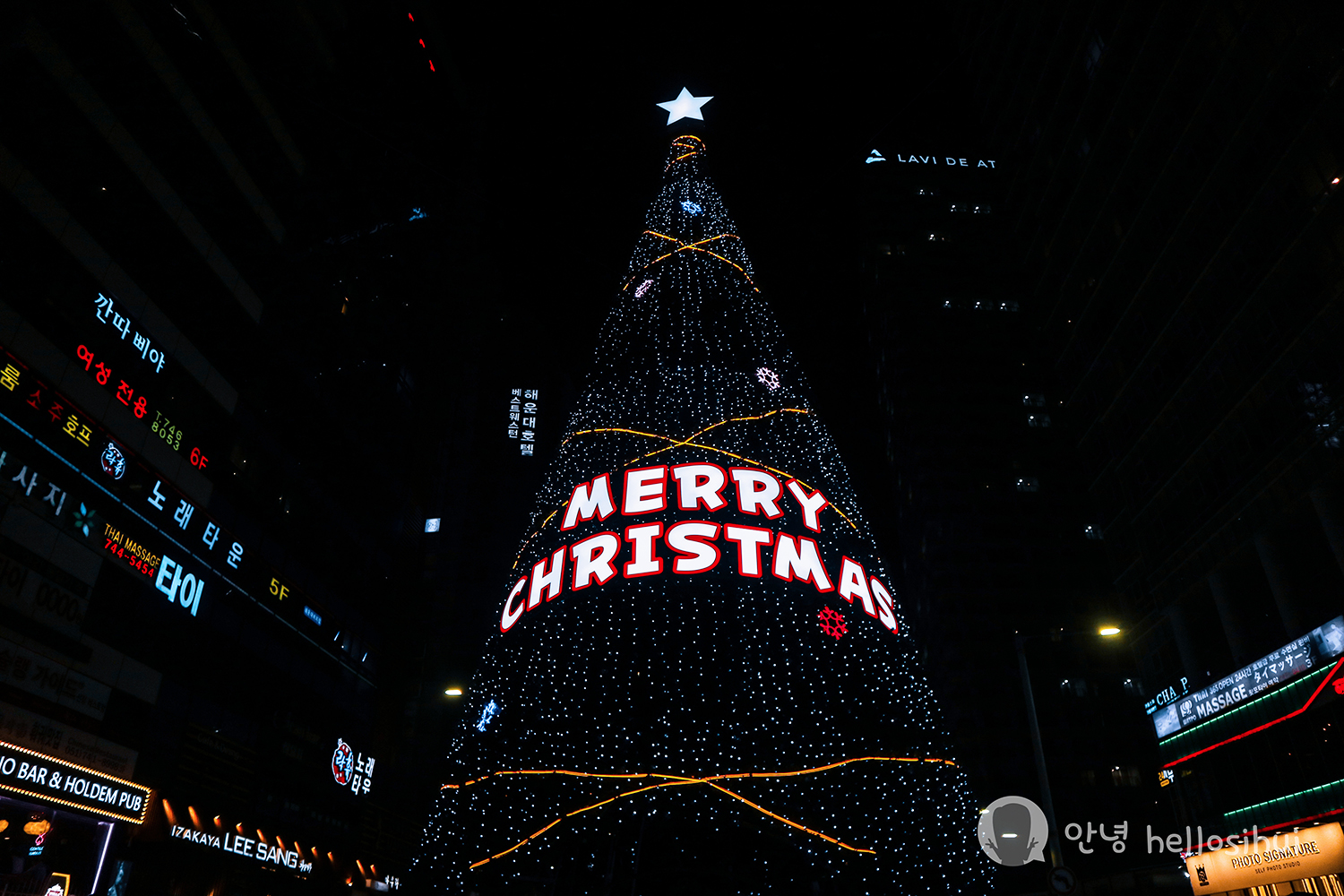 After all this, there's some massive light up by the beach too! 🙂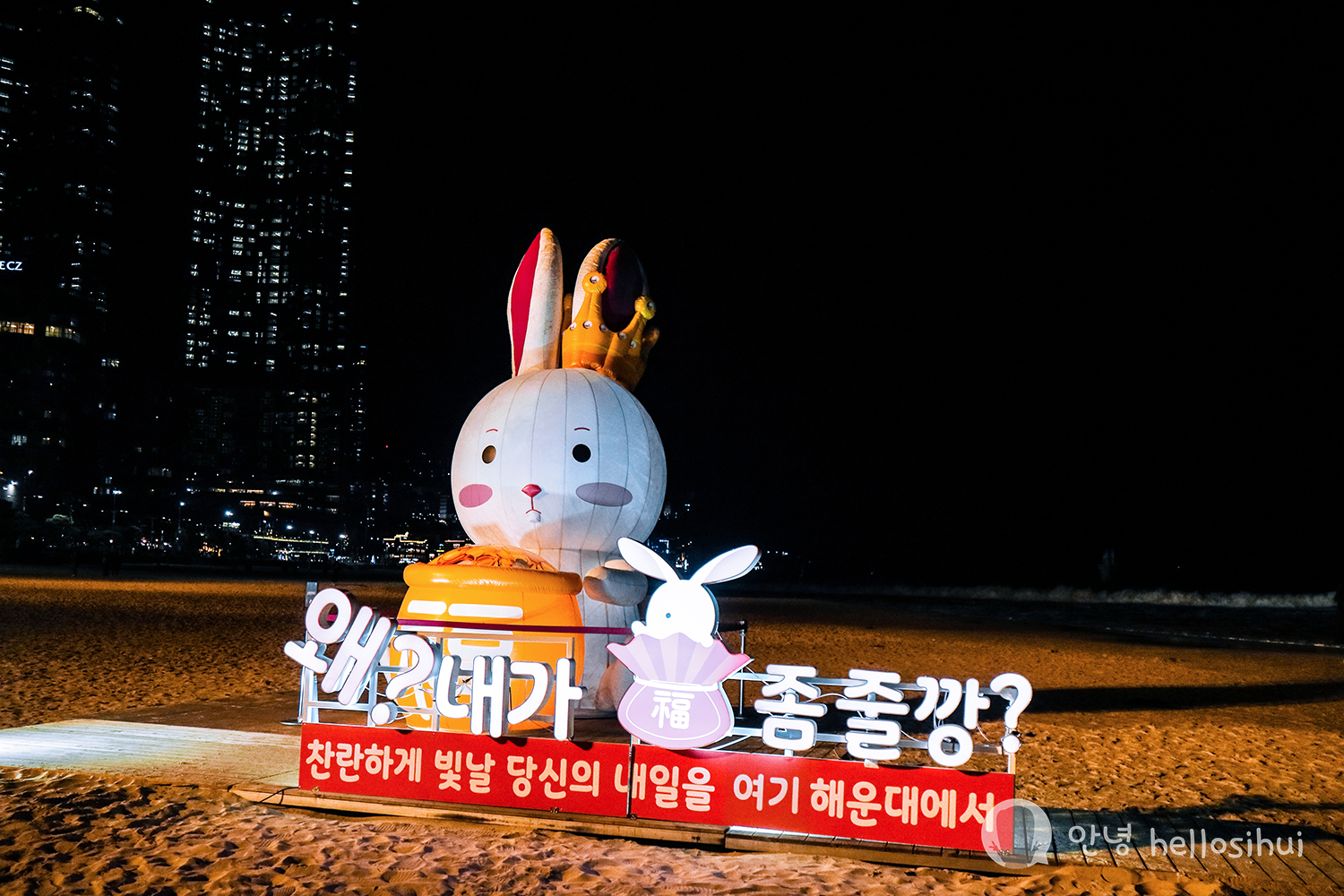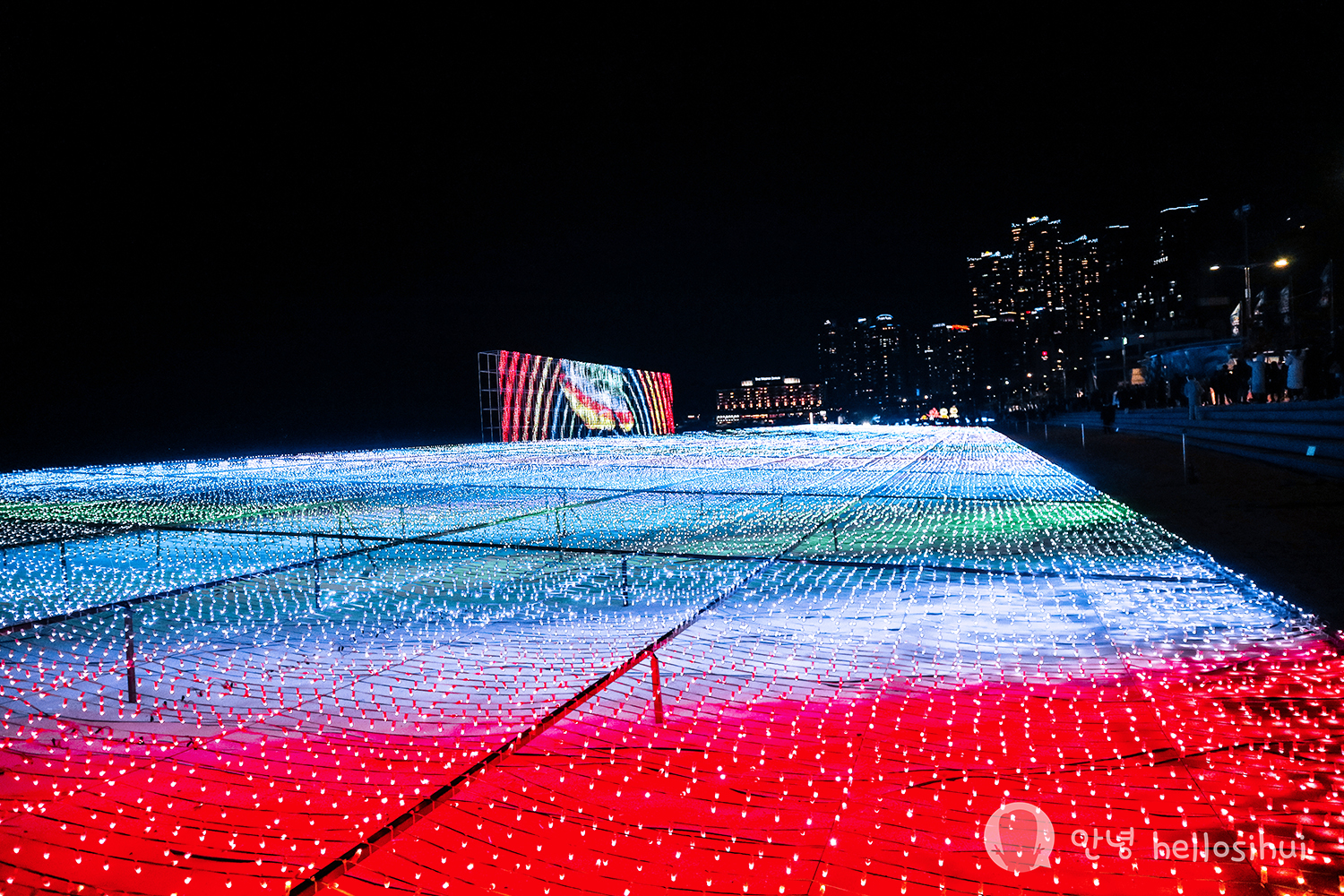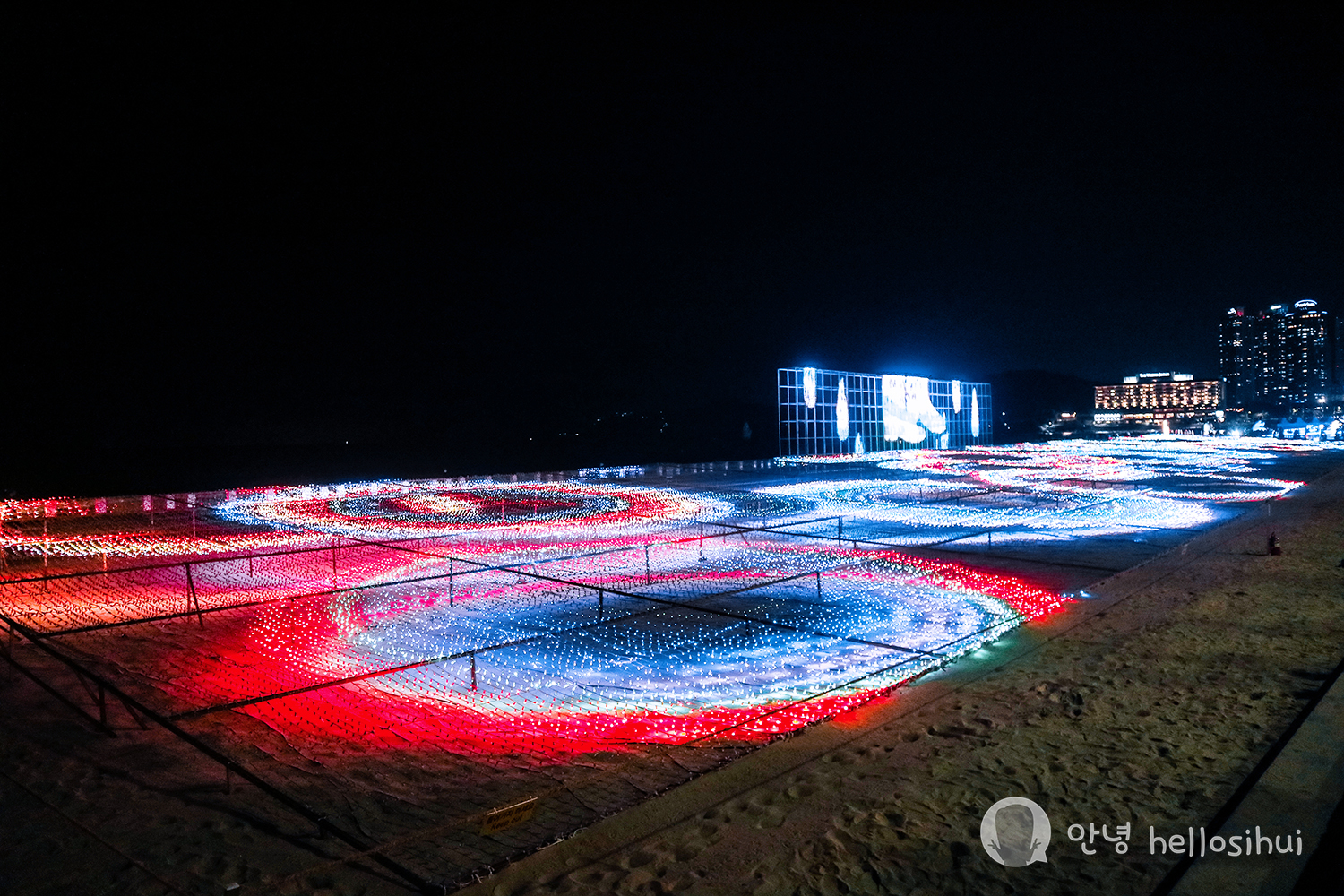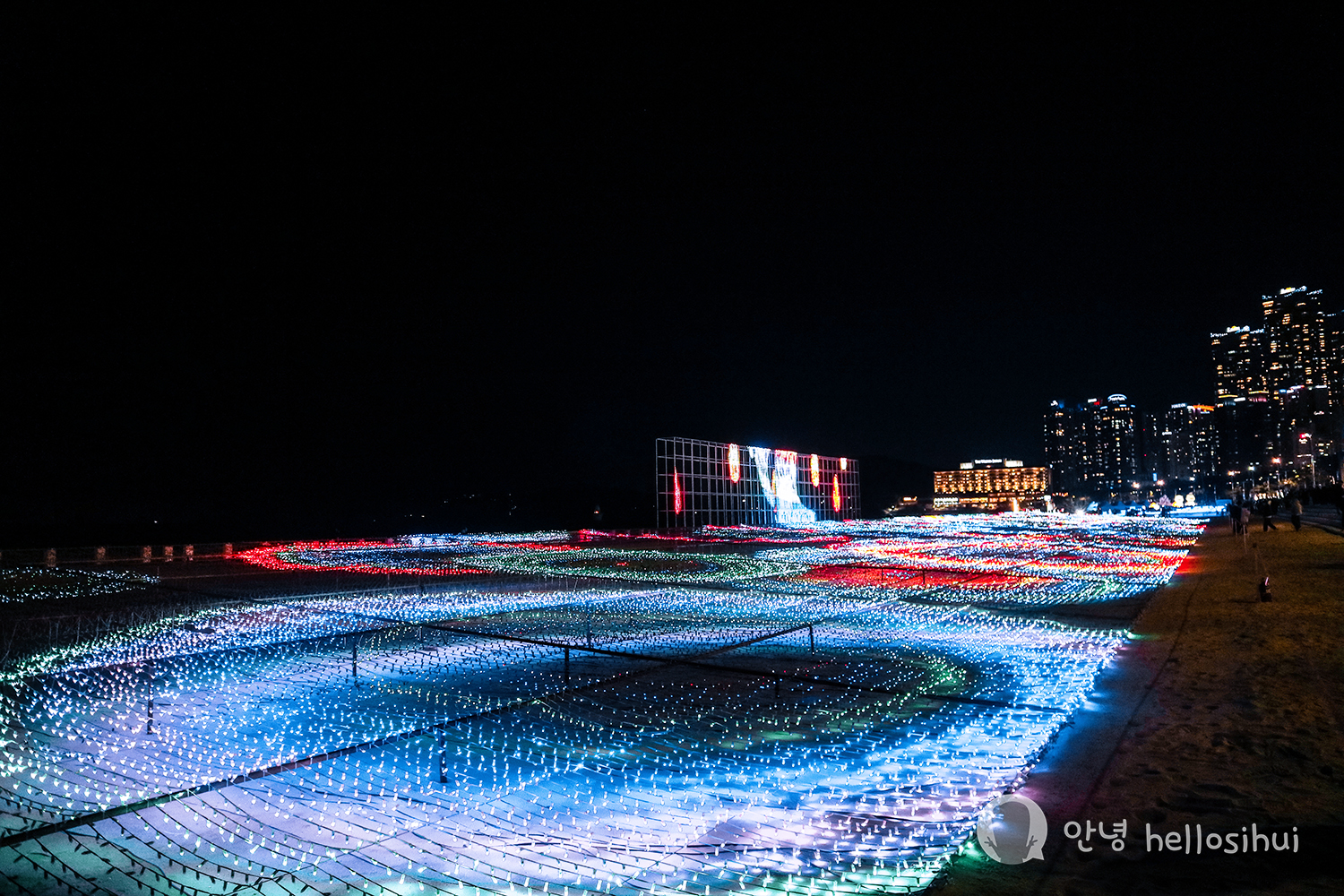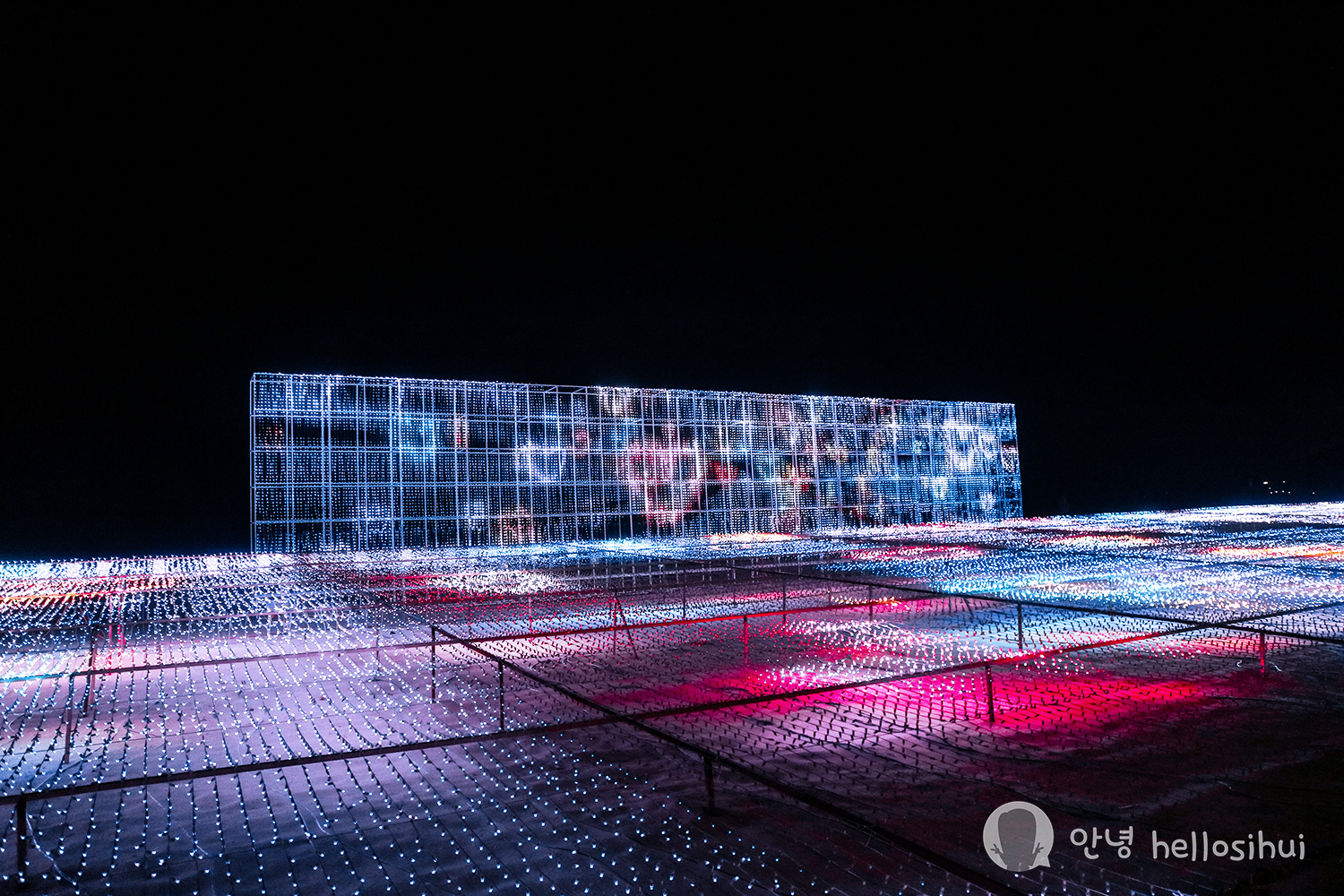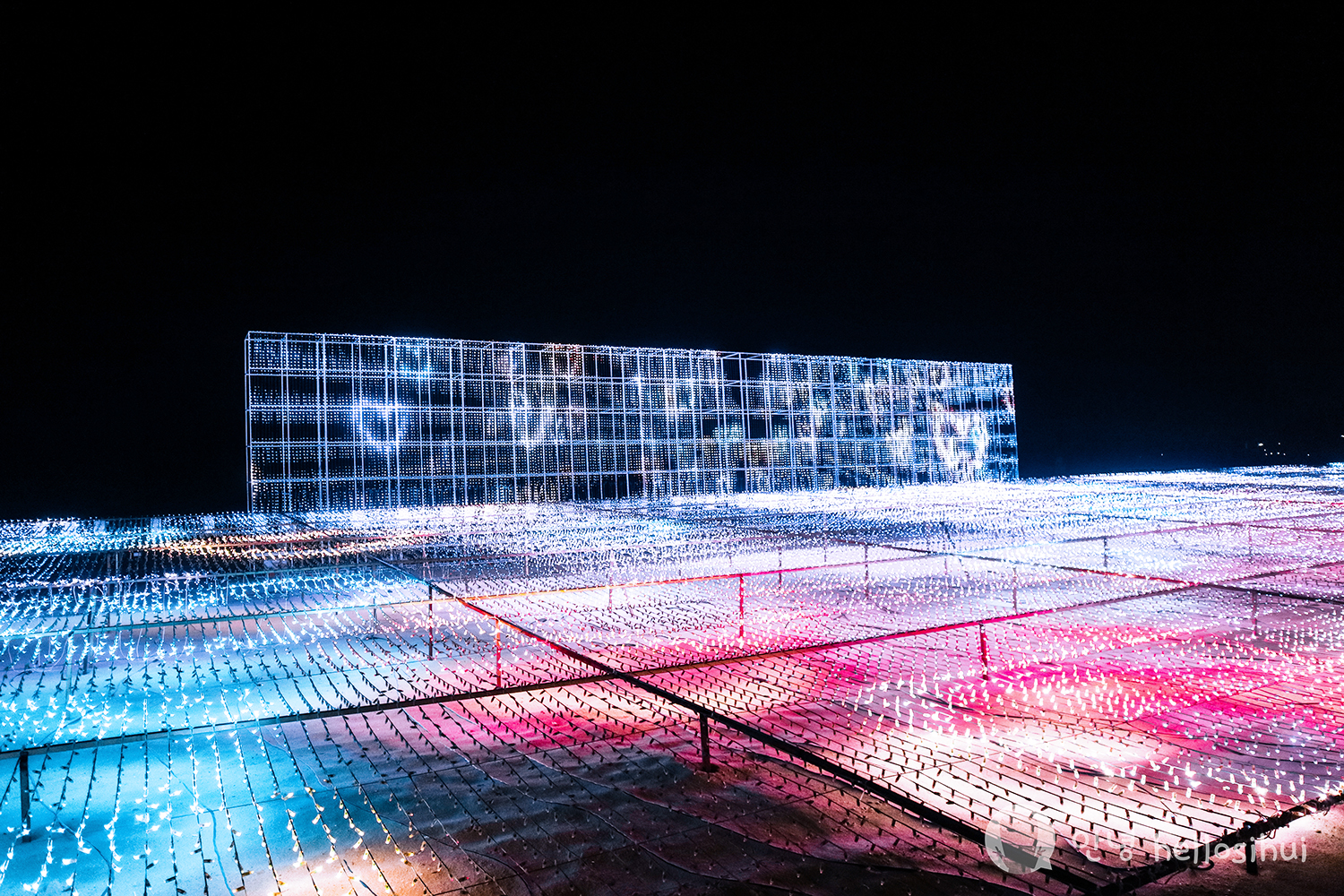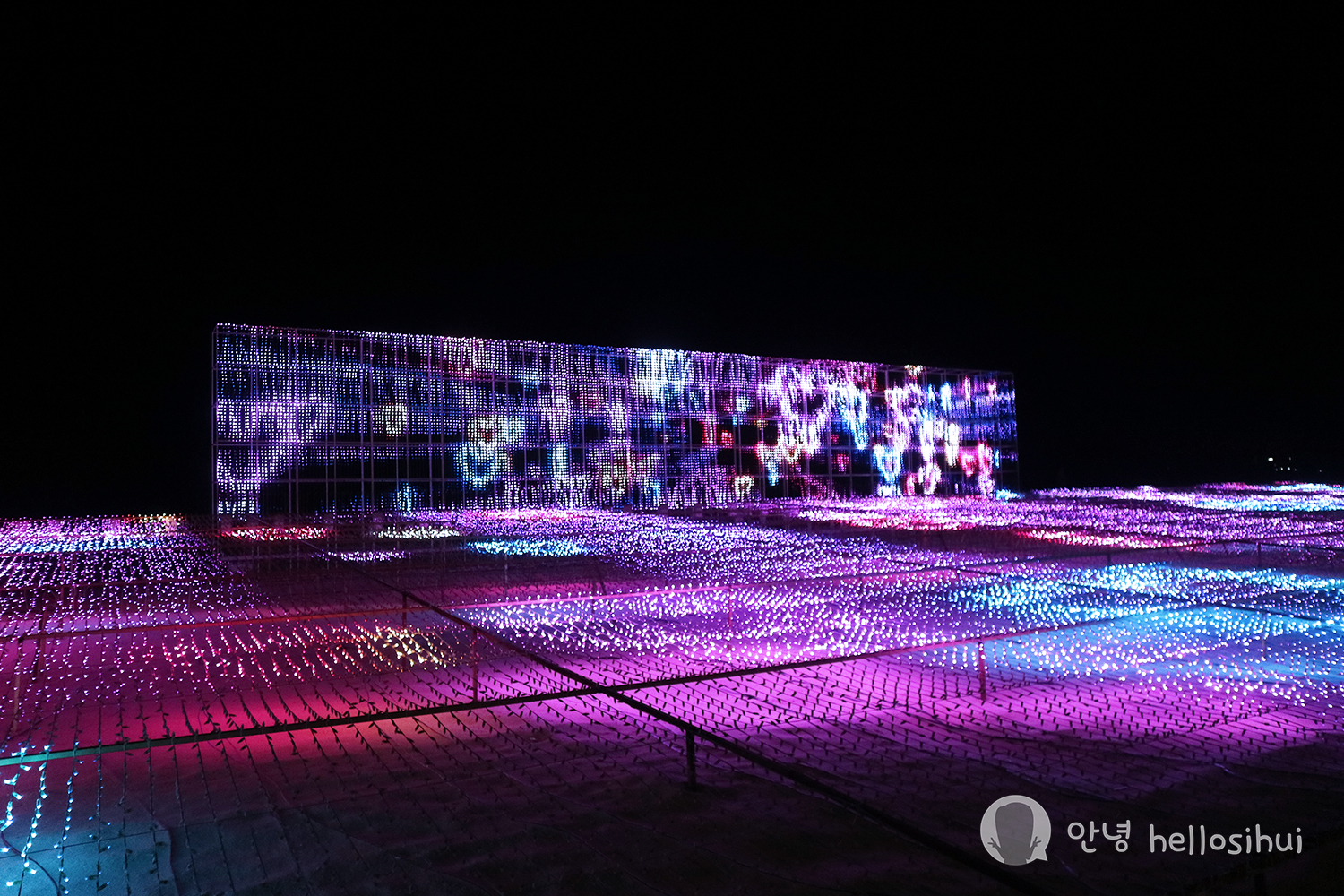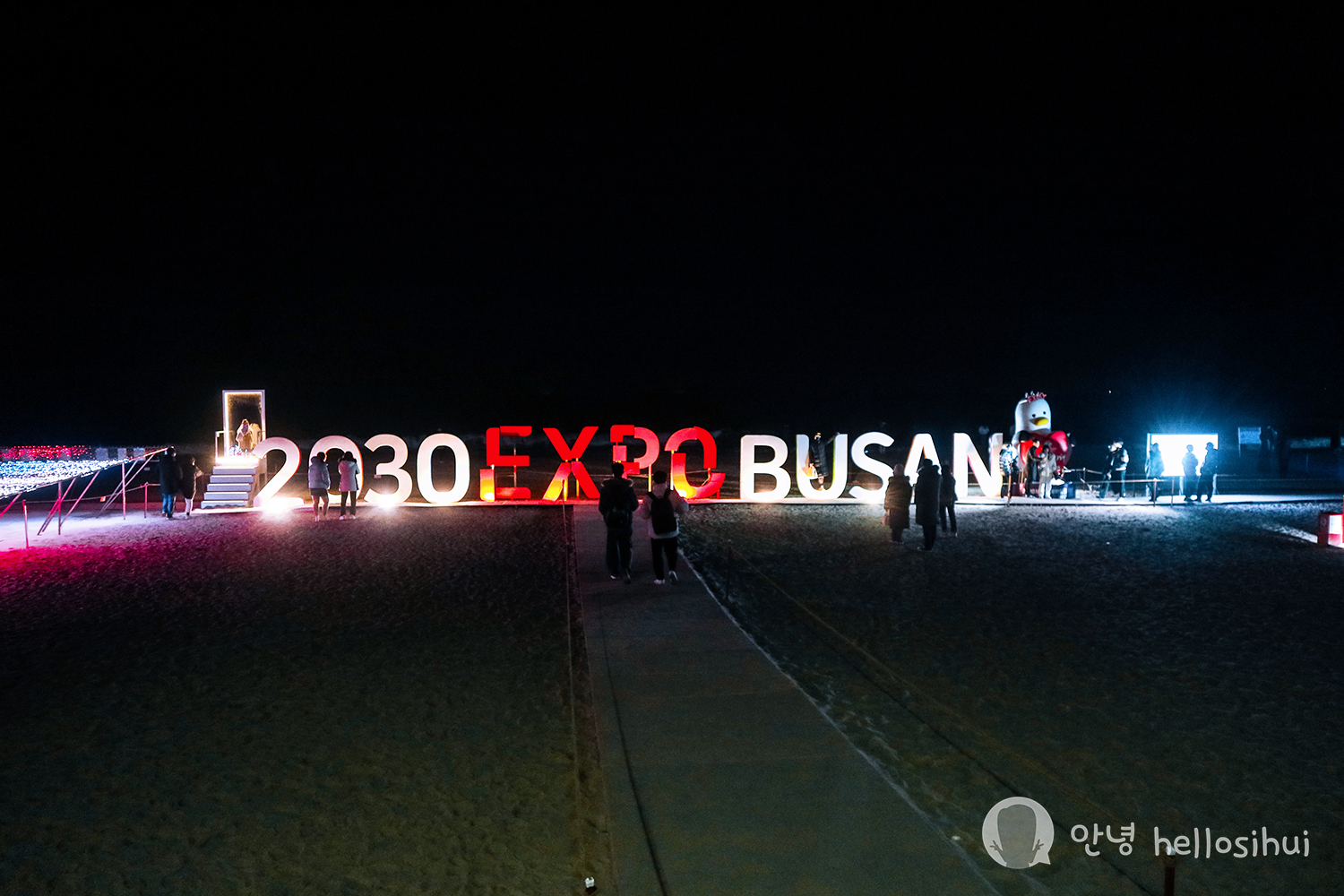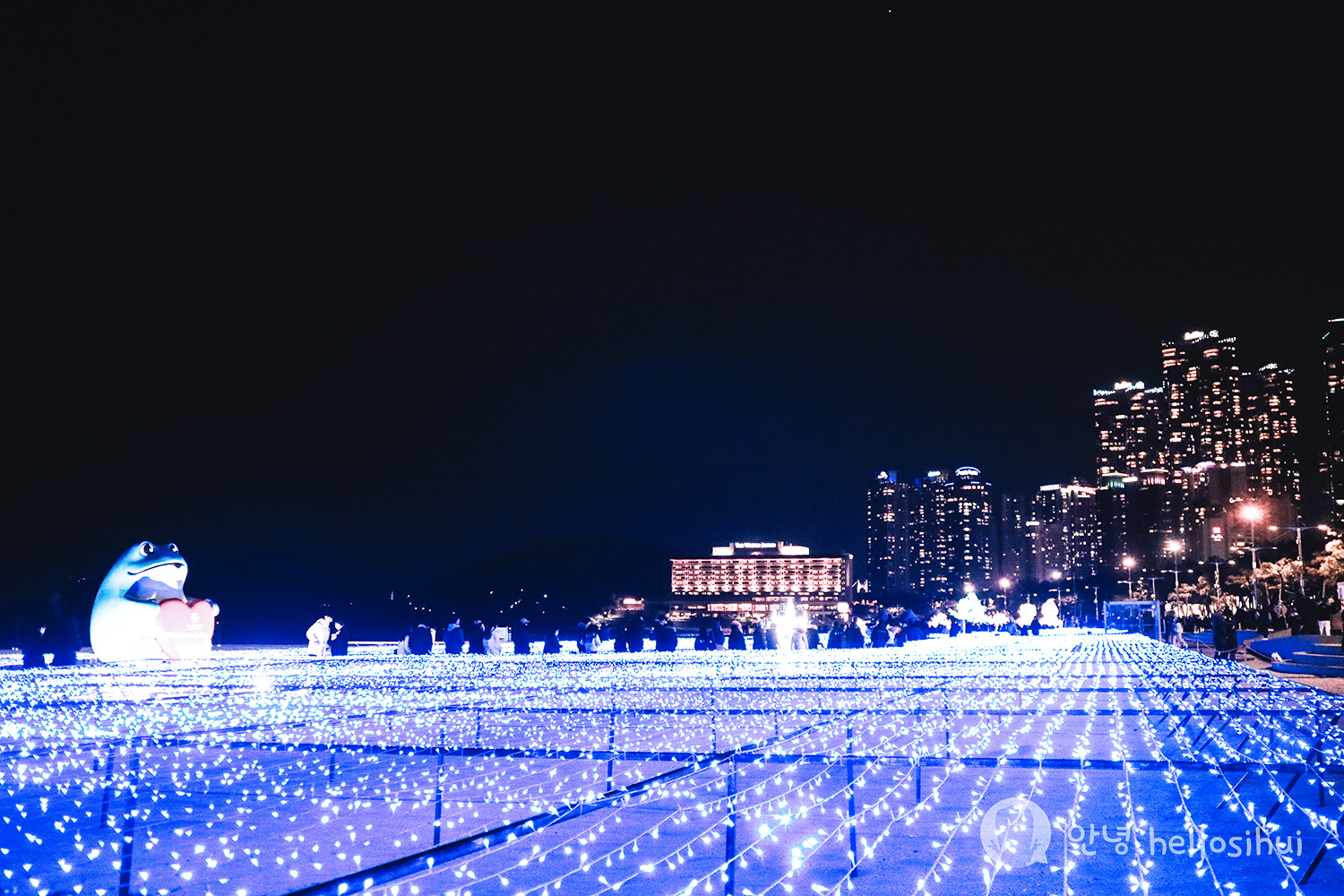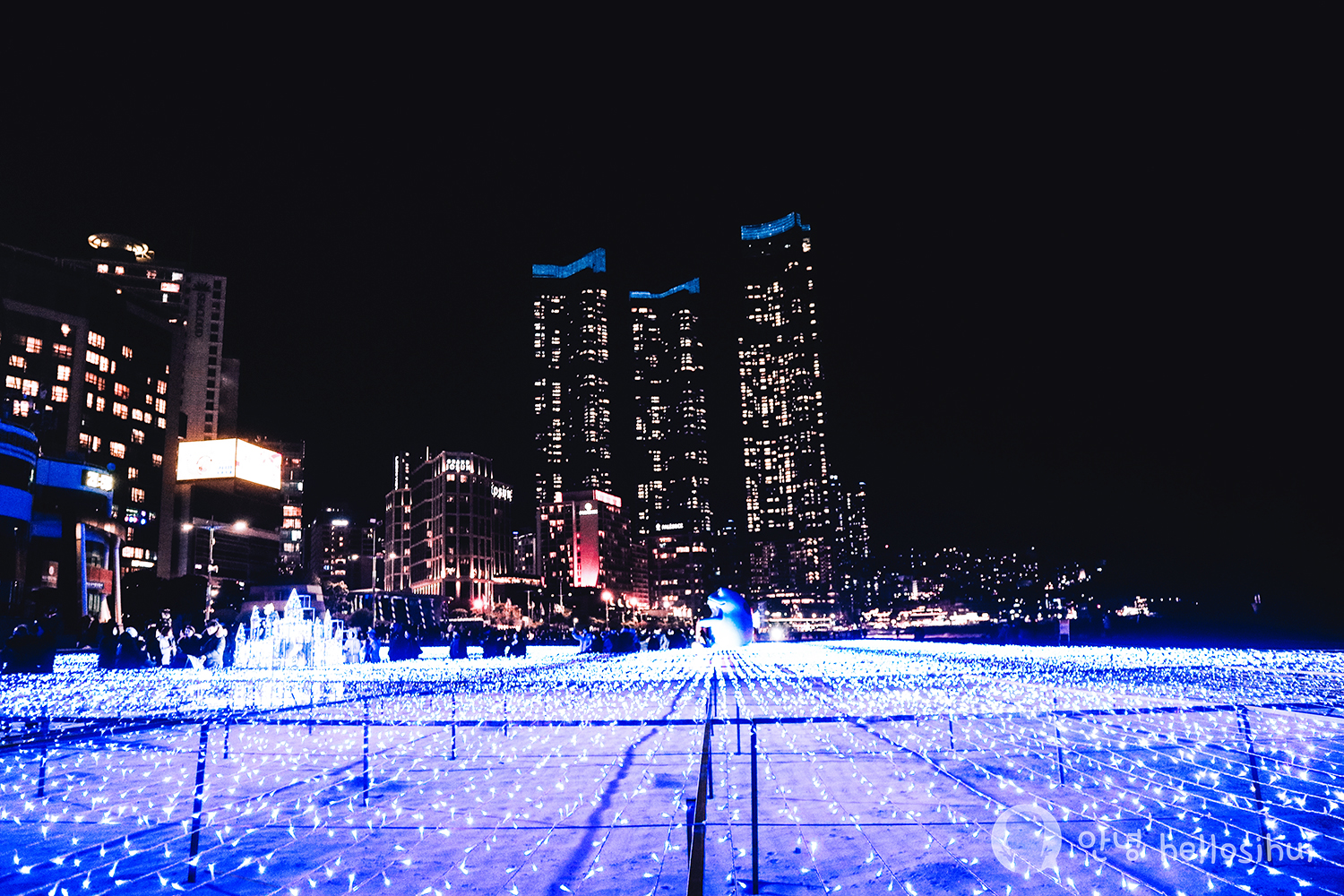 ---
Haeundae Beach Christmas Light up
Address: 부산 수영구 광안해변로 199 3층, 4
Operating Hours: 15:00 – 03:00
Contact: +82 10-9075-2826
Transportation: Haeundae Station Exit 5, walk straight towards the beach
Overall Rating: 7/10
My Recommendations: Day time for Summer, and Evening for Christmas for lights up. Buy Goraesa Eomuk Fishcake Shop as you will pass by the big store here. I bought the fish noodle home as well, and they taste really good! 🙂
Will I come back? Why not!
HELLOSIHUI'S TIPS: N.A
---
From Singapore to Incheon Airport
Via Singapore Air – 90,000 Mile + S$87.70 Tax
Singapore Air flight the same period cost S$1665.30
Seoul Accommodation (Sinchon)
Peter Cat Hotel – S$623.25 / S$56.70 per night
Seoul Accommodation (Hongdae)
RYSE, Autograph Collection Seoul by Marriott – SGD 535.20 / S$267.60 per night
Busan Accommodation
Ramada Encore by Wyndham Busan Station – S$319.20 / S$159.60 per night
Transport
Airport Transfer 6002 Bus Limousine: 17,000won
Korail (KTX): S$125.50 (2 Way, Seoul – Busan, Busan – Seoul)
Private Transport: Kakao Taxi and payment via Youtrip
Within Seoul & Busan: T-Money
---
Camera Canon M3, Go Pro 7 Hero, iPhone 14 Pro Max
Follow me: IG @superstarhui
#hellosihuigoeskorea for Korea travels
#hellosihuigoestravels for any travel destination!
---
---