Hello Hong Kong 2012 | D1
A trip that consist work, family, fun, eat and shop. It's been a good 12 years.
And, the exciting part of the trip is also — DISNEYLAND.
I am so going to DISNEYLAND, like a dream 🙂
Weather last checked: 24-25degree Cooling.
I guessed many people doesn't know I'm going to HK. I can't remember how many people I told, because its really a few of them. Maybe my cousins, family and a really really few friends and of cos, clients. Nothing I want to hide, just want to keep it low profile, very unlike me? I guessed that's another side of me. (Gemini is such a headache!) and, I really want to keep it low profile. Nothing serious, Nothing bad i thought, at least. Even Mavis, Susze, Pie family, Six+One+One, Anne Char Rene barely know about it too. (Many know via IS/FB)
The funniest part is that, I didn't want to tell my grandmother know about this trip, just in case they shower me with angbao again. I didn't wanna them to give me, instead, keeping it for themselves for other usage 😉 So, I only let my HK cousin know that I'm going aside from my daddy & mummy. But, my HK's uncle and aunty knew, and asked my grandmother hur hur. And, lastly, they insist a dinner together on the day of arrival as well 🙂 *Family is love, especially, when they are located oversea :)*
I was kinda of busy the entire month right after I am back from Korea. All the way, till the day I flew to HK. Even though, I wasn't back in office on the wednesday (the day before the flight), I actually worked on my stuff till 12midnight, when I need to be in airport by 5am.
This is also the first time, I didn't bring my MBA with me once I had MBA. Just want to be away from the work, and a good excuse of not doing any changes or amendment at any point of time during the trip :/
The good thing is I applied Data Roaming 🙂 It is really so much easier for me to contact my cousin via FB Messenger and later on, LINE 🙂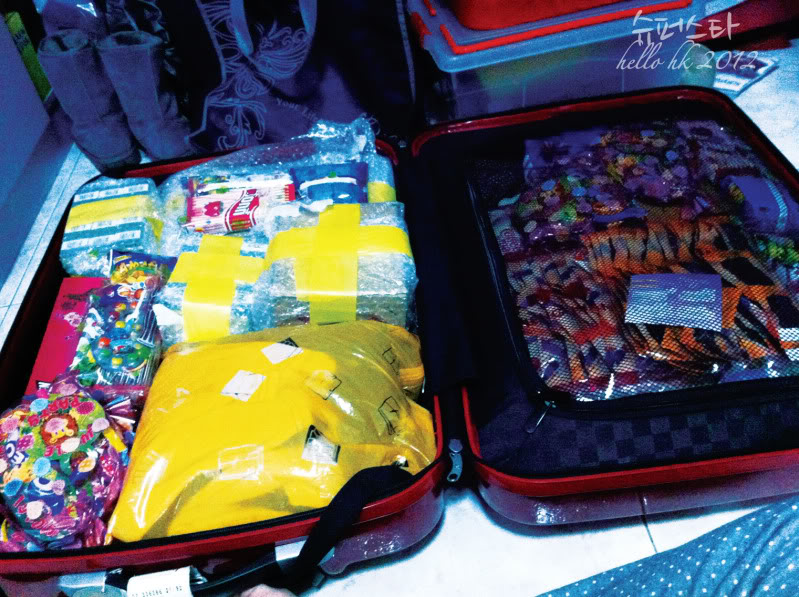 #my luggage, but can you see my stuff? it's heavy like 22kg, so much heavier than what I bring in Korea! LOL!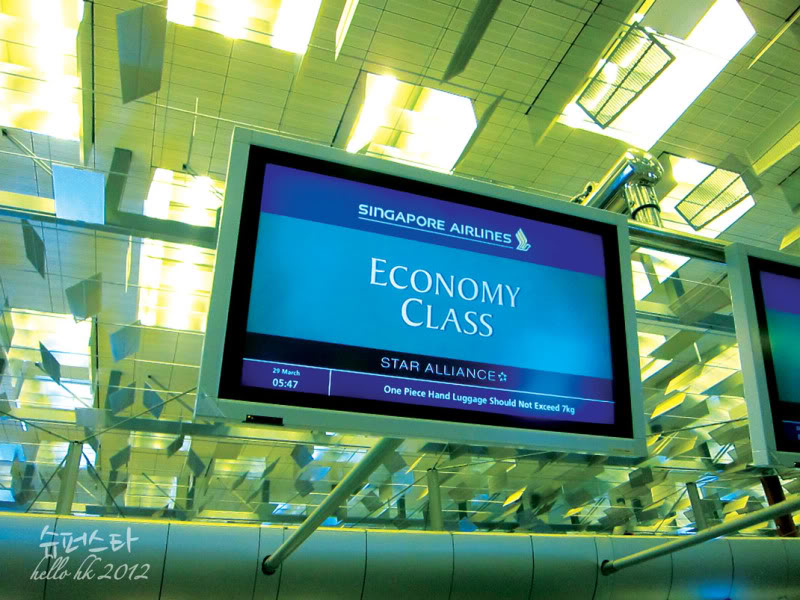 # I was pretty glad we manage to get SQ ticket at really good rates. And, I love SQ most! 🙂 The service good, landing is good! 🙂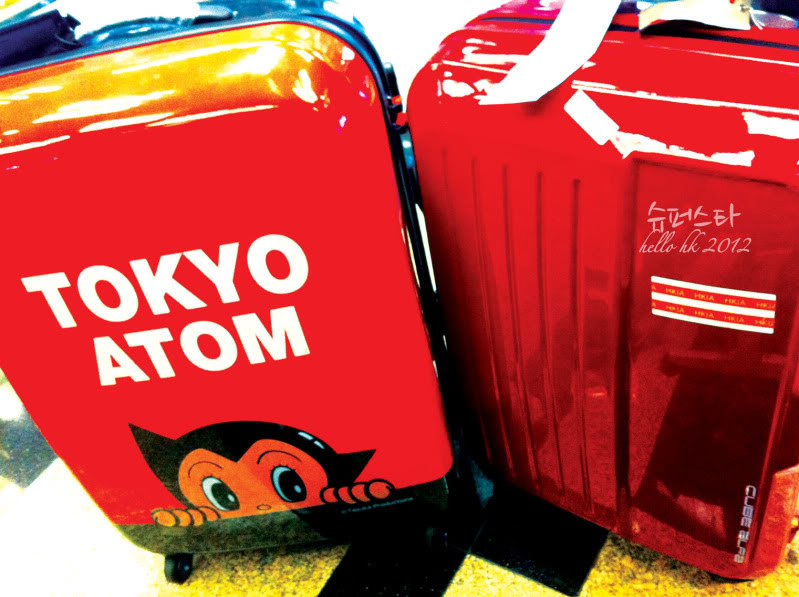 # we are early. and here's our sexy luggage! 🙂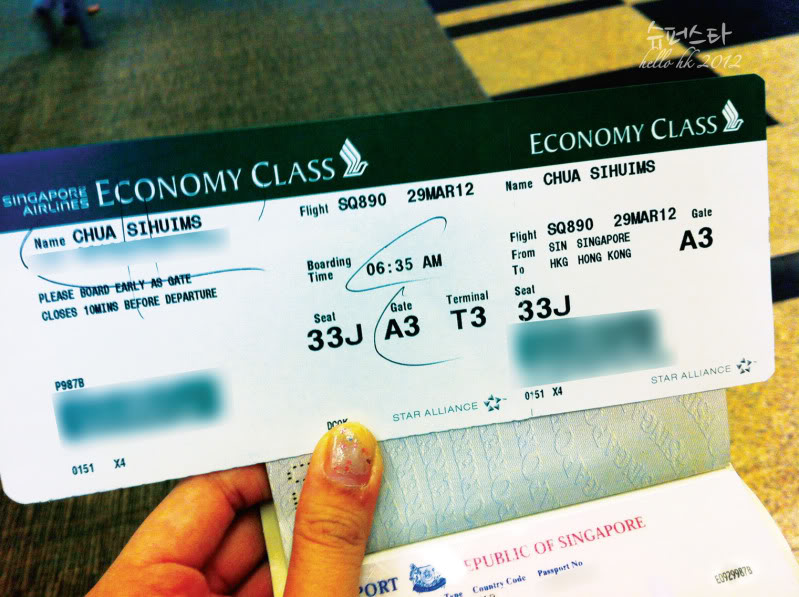 #my ticket 🙂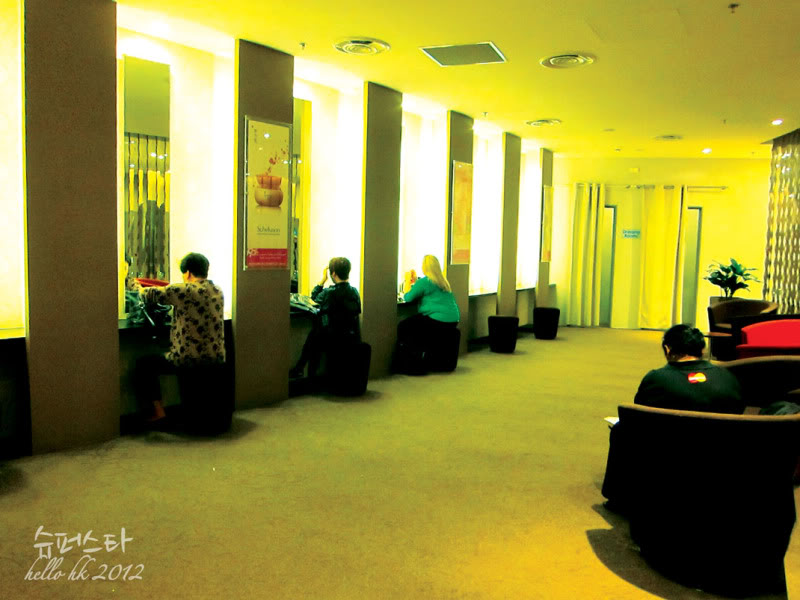 #terminal 3, powder room. I didn't know there's one here. But pretty good for ppl who have long transit hours!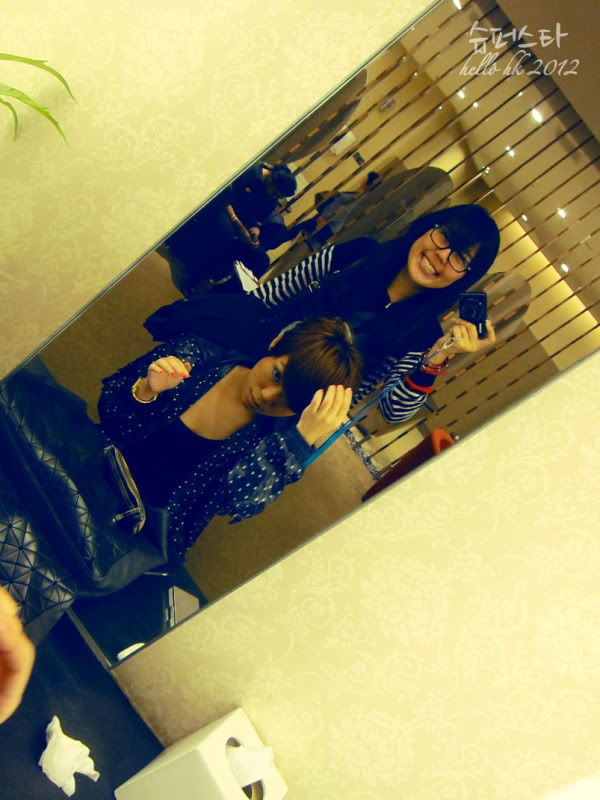 #teng and me… i realize i have nothing to 'touch up' so, pretty fast for me 🙂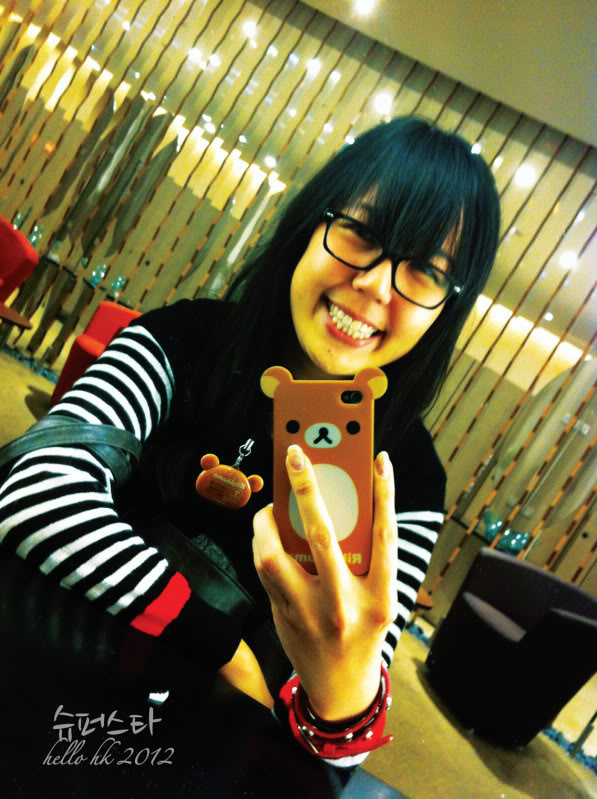 #that's me 🙂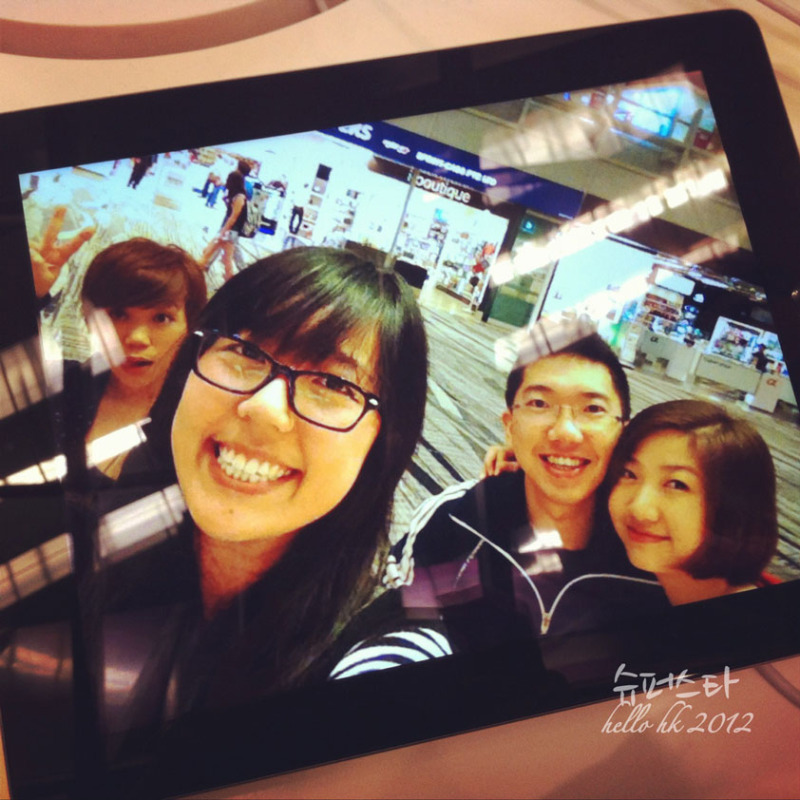 #while ANTZ getting his new iPad in duty free. there's only black. so i didn't get mine 🙂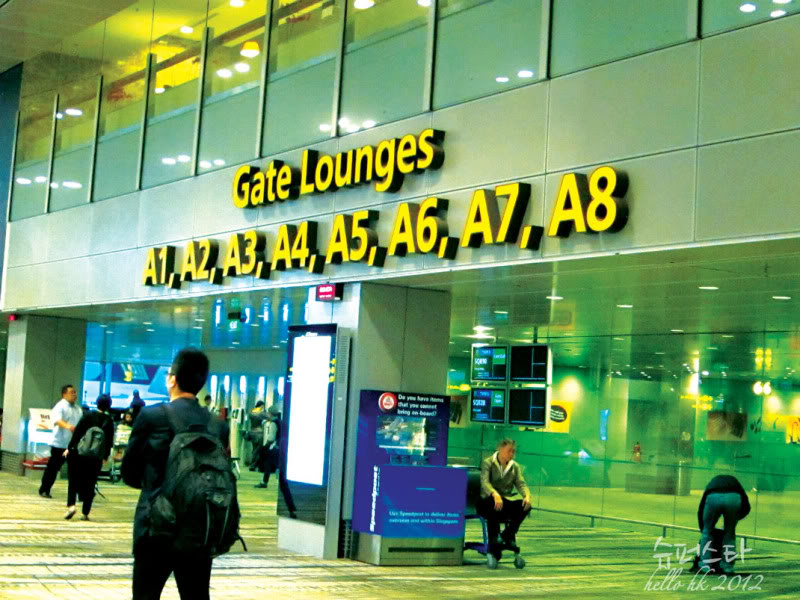 #A step nearer to HK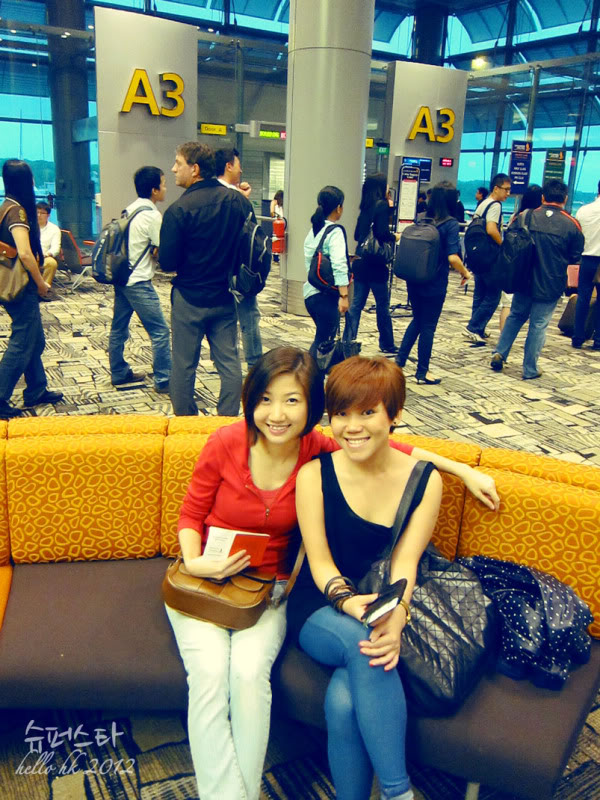 <
#Ron & Teng 🙂 *I took quite a good picture of this!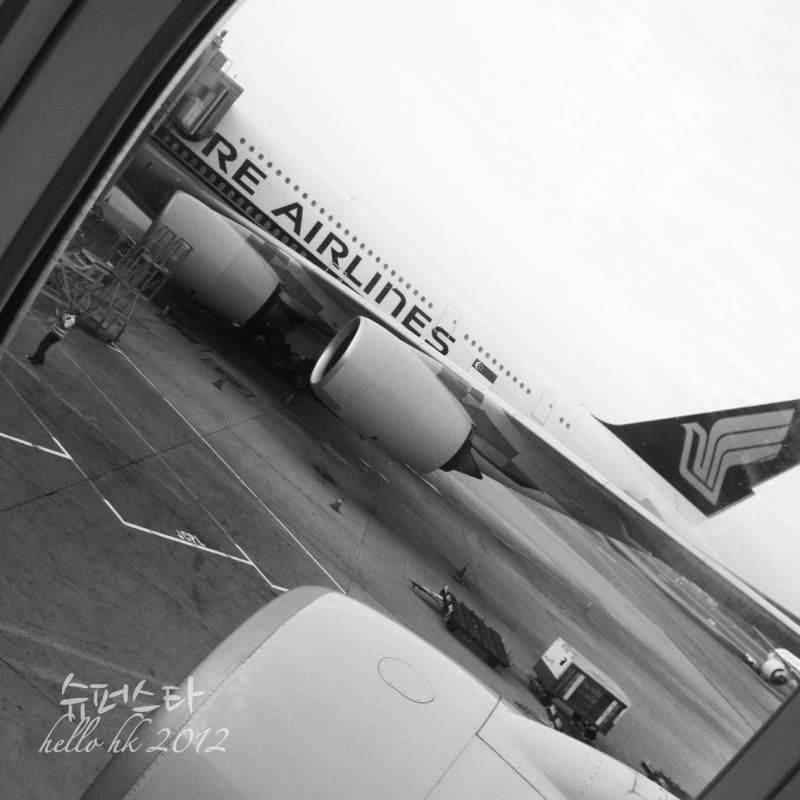 #they give us very weird seating 1-2-2. So i was alone, its okay but was sandwich between 2 strangers. but thanks to ANTZ he changed with me! hehe, so i was 'saved' from the sandwiches between strangers! it's just soooo weird! :/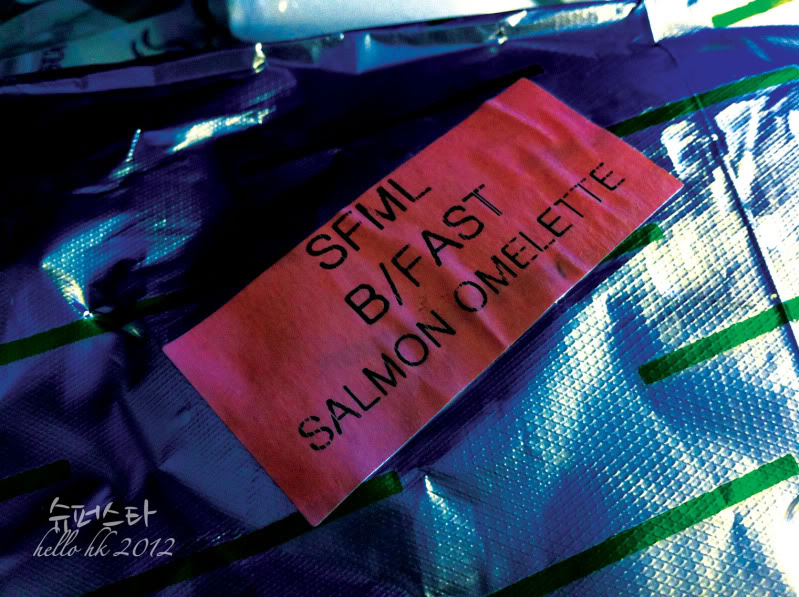 #since it's special order – seafood meal, our breakfast come earlier than the rest ;D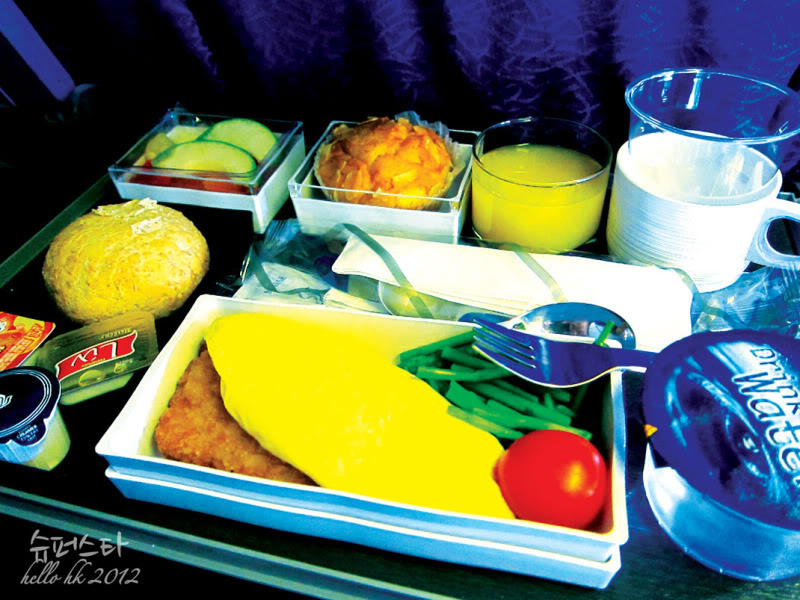 #Our breakfast on flight 🙂 Seafood Meal: Salmon Omelette!!!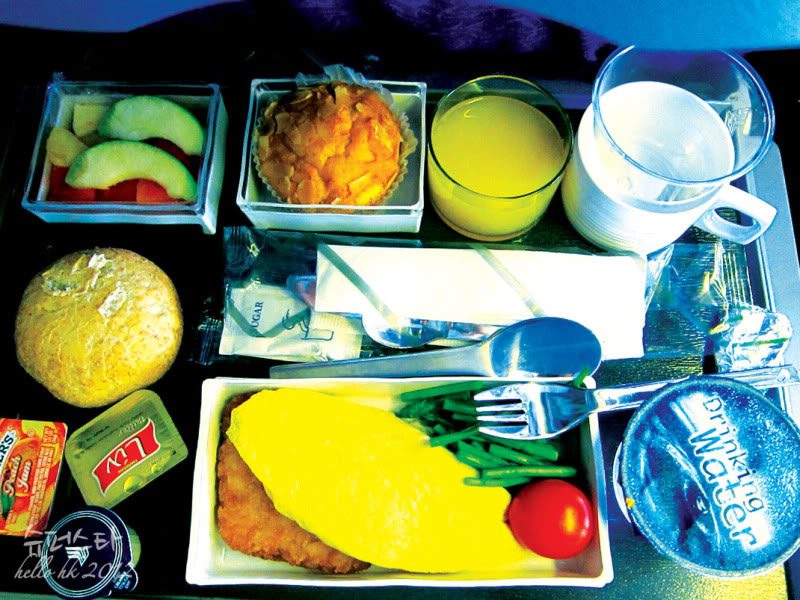 #Are you hungry for Salmon? At least, I am… very! 🙁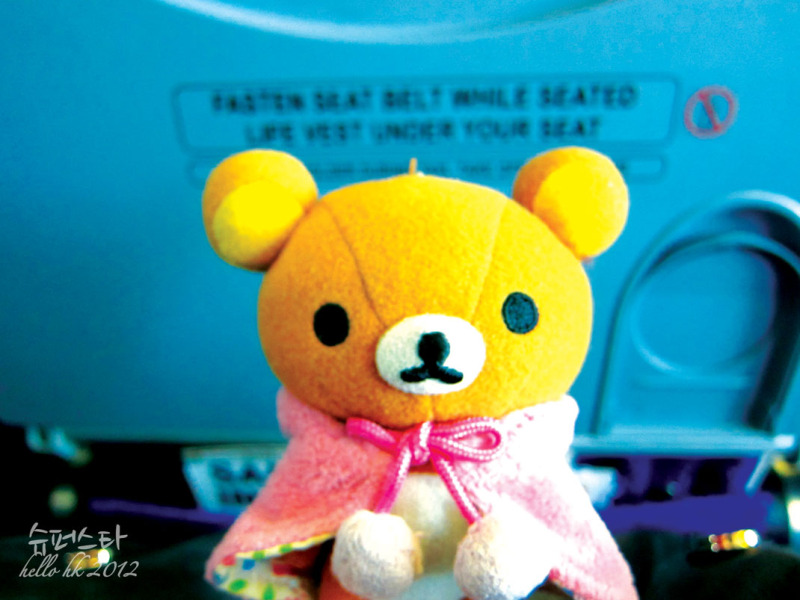 #Rilakkuma rarely appear this trip, so Say hello before he went disappear again 🙁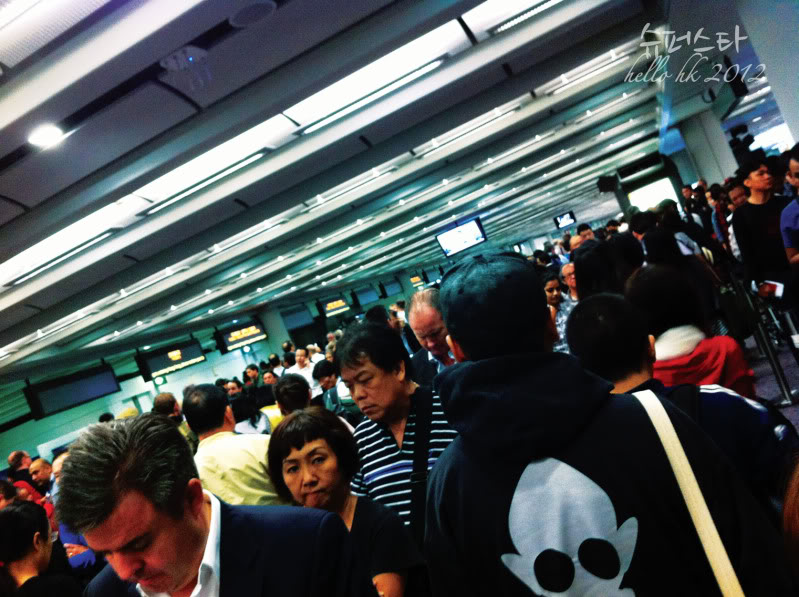 #reached HK. and the queue is getting crazy!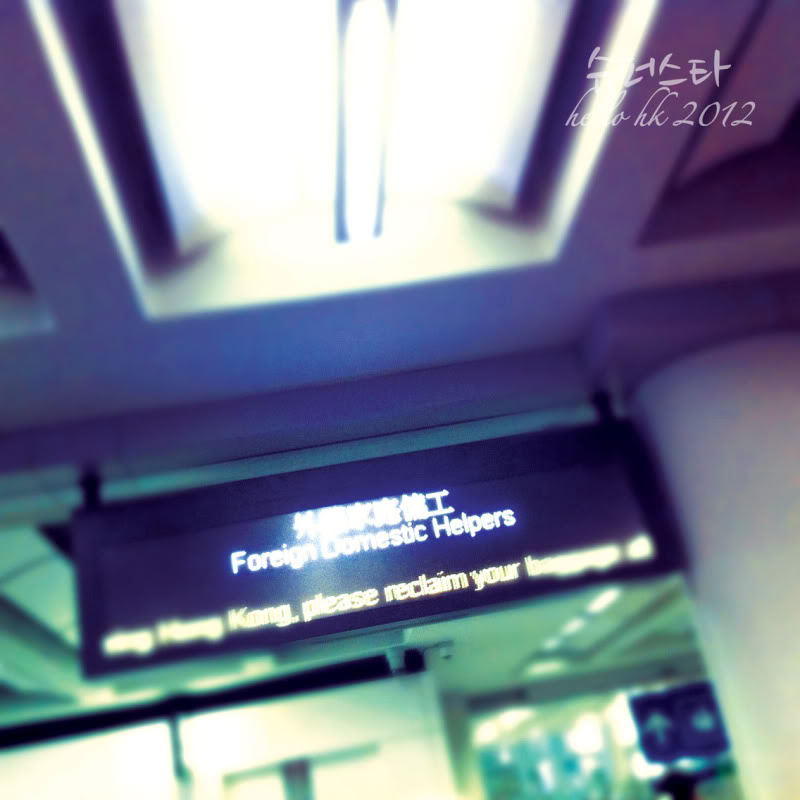 #we are not foreign domestic helper!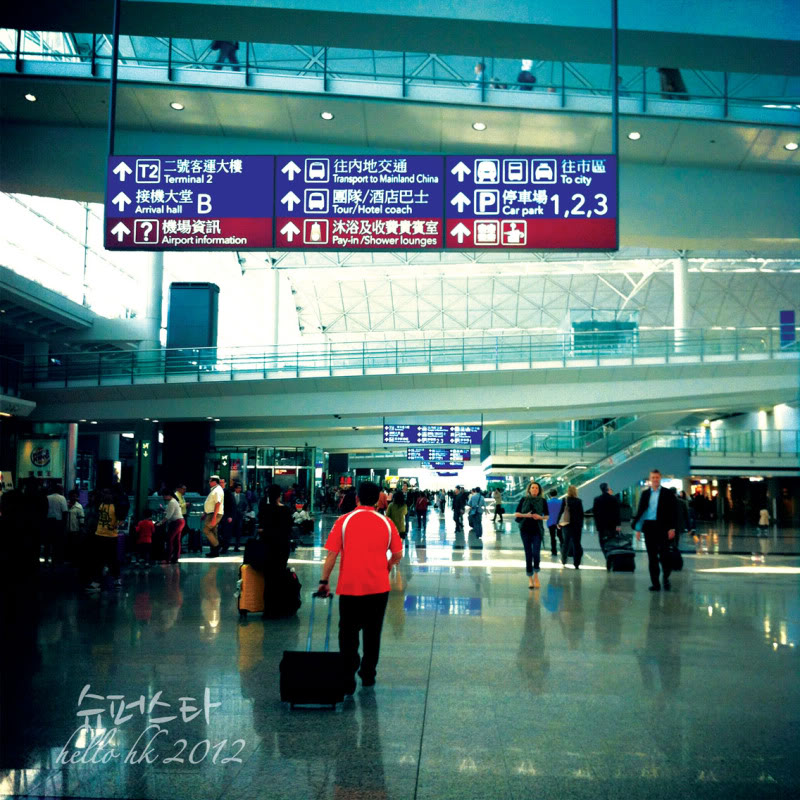 #so after 12 years stepping here.
#This is Hong Kong!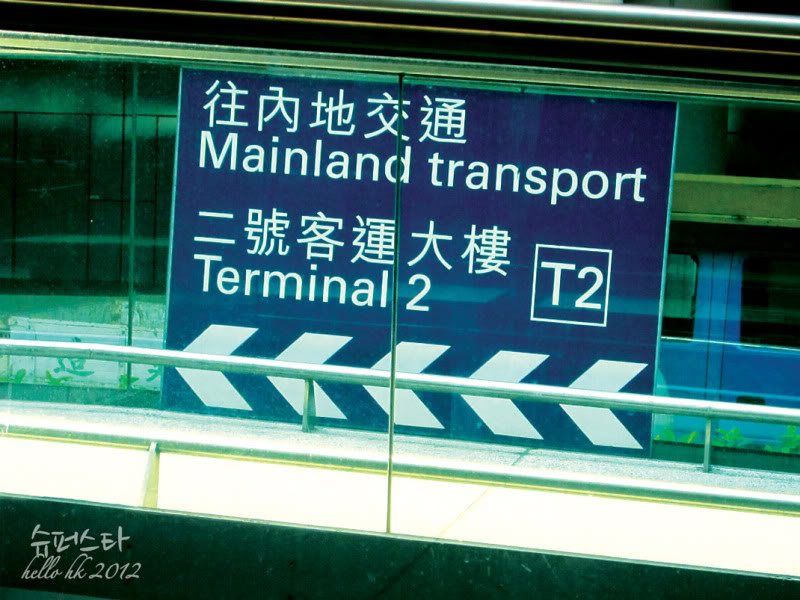 # Huge Chinese text signage = Hong Kong!
# Red Taxi = TVB Taxi = TVB = HONG KONG 😀
# Off we head to Mong Kok!
#5 seaters! SG can never do this :/
# What is this, 4 luggages with back view block is allow. Culture shock! :/
#the building you see from TVB
#it's like soooo 真情 LOL!
#Metropark Mongkok – our hotel.
#our first meal in Hong Kong. A very HK style cafe like we usually see it on Tv.
# 很有 feel right! :DDD
# the bill. we don't even know what is what just number lol.
# ANTZ ate this, it's fish and taste good.
# beef, and both ANTZ and Yangru said its heavenly good!
# 傳說中的波羅包, that many say is really good. This with 'feeling' – butter! Taste really GOOD!!! :DDDDDD
#公仔面, that look normal, but the weird thing is that it is tasty! How come ah? 😀 Luncheon meat is nice but sinful :/
# TVB Bridge….
#notice board a good guide.
#heard that is good, so we give it a try. BUT the aunt is so rude, shouted at me saying that cannot take pic! and is not welcoming us for patronizing her business. how bad the service is…! (same feeling i had when i was in HK 12 years ago)
#shopping?
#pocari sweat that i got addicted 😀
 #so cute right! ice cream ~ ring ring! Ice cream~
#ladies street
# Rilakkuma is back from Mong Kok to have a rest, before heading out for dinner with family.
My cousin picked me (and teng) for dinner. We have totally clueless who is going except 'family' this term. As prepared, there's little nieces and nephews, I prepared a little bit of sweets stuff for the little nieces and nephews. (As I have no idea how many are there, i prepared 10, which i tot should be more than enough I hope *cross fingers*)
#heading this restaurant for dinner. look high-class :/ and its actually located near my ahpek's house.
#got his name also! aiseh. the manager there seems to know them well, think they always here for dinner 🙂
#table setting
#dish 1 – bbq pork and crispy mushroom wrap
#dish 2 – lobster with 'ee-fu mee' with a very unique taste (i love this dish)
#dish 3 – scallop + sotong with celery?
#dish 4 – melon wrapped with dry scallop. very interesting and is tasty!
#dish 5 – fish (my favorite when its not fried! slurp, you can't imagine how big this is!)
#dish 6 – shark fin with shark fin bone base (i know shark fin is sinful, but i like this kind of soup base more than those starchy kind)
#dish 7 – sea cucumber! 🙂
#dish 8 – i hardly eat roasted chicken. no not that I didn't eat, just that, my stomach already small, want to contain more other food that suit my tastebuds more lol. anyway, this taste good, i never actually eat such tasty roasted chicken before. yummy!
#dish 9 – eefu mee, that i love the most. but too full so have a small bowl instead. #dish 10 – fried rice, was at the kid's table.
#dish 11 – 壽桃 that is pretty much different because there's salt egg inside too! (yangru ate and love it when we tabao back)
#dish 12 – dessert, red bean soup. #dish 13 – fruits platter.
OH MY GOD right? 13 dishes of food in a dinner. We had a really yummy and over-expanded stomach after this 🙂 But thanks for my cousins and relatives for all these yummy dinner. Have a great time spending with them 🙂
And, something cannot be missed. Family Photos! 🙂
#family shot 1
#family shot 2
#family shot 3 (iPhone)
#family shot 4 (iPhone)
#this photo doesn't make any justice. it is so huge in real life!
Since, we are already late for the peak. Cousin suggest we visited ahpek's house first, take a look. (this is usually the practice, remember when they last visited singapore, we also bring them to my house lol from kallang to sengkang :D)
# so cute, playing with the 'toy' i gave them hee~
#btw they are brother-sister 🙂
#my ahpek house.
after that, we went to my cousin house at New Territories, which is a little far but not that far 🙂 And, he had quite a reasonable bigger house to hold the 3 little kids and even for extra guest too. 🙂 But yeah, I forget to take picture of the house! And I went twice :> Cousin say since we digest our food already let's headed for dessert… haha! But we are still sooo FULL! 😀
#popular dessert place near his house, and many celebrities came here too.
#the mango is freaking fresh! And is sooo yummy!
#Mango Pomelo and its soooo fresh! 🙂
After this, he insist on paying :/ and I can't pay for it and I actually tabao back for Yangru and Ron to eat too :/ Glad they love it too! Cousin sent us back to hotel while we have a good rest, and shortly, playing Monopoly Deal too! 😀 HONGKONG VERSION! 😀 Ron's sister got for her! It's so cool to see Causeway bay in this game LOL!
伯伯伯母,堂哥堂姐们,可爱的侄儿侄女们。
谢谢你们的丰富的晚餐。很开心看到你们。
希望你们可以来新加坡玩(*^^*)
---
---