Surprise from Six+One!
We were all prepared to give surprise to Jody whom, birthday fall the next day on Sunday! (Yes! this family hor, all their birthdays are just 1 week apart, so, belle is their greatest birthday gift ever!) Well, this time, Six+One did a simple surprise without Jody's knowledgment. This won't be a success without Mel's help, and all her texting with us hur hur!
But before we have this energy, we going to have good food! hur hur! Define good food? As long with great company, who cares if the food is Fish Maw or Instant Mee! As long you are with the right person, anything will just turned nice and good! So does our zichar @ hougang! hur hur! I love big group dinner feast because anything funny can just happened. And it did. I have no idea why ordering drinks from the uncle turned out to be so funny. He even paused and laughed over 冬瓜茶! haha! Anyway, that uncle is funny and cute without any rude gesture. Just weird to know he laughed over this. HAHA!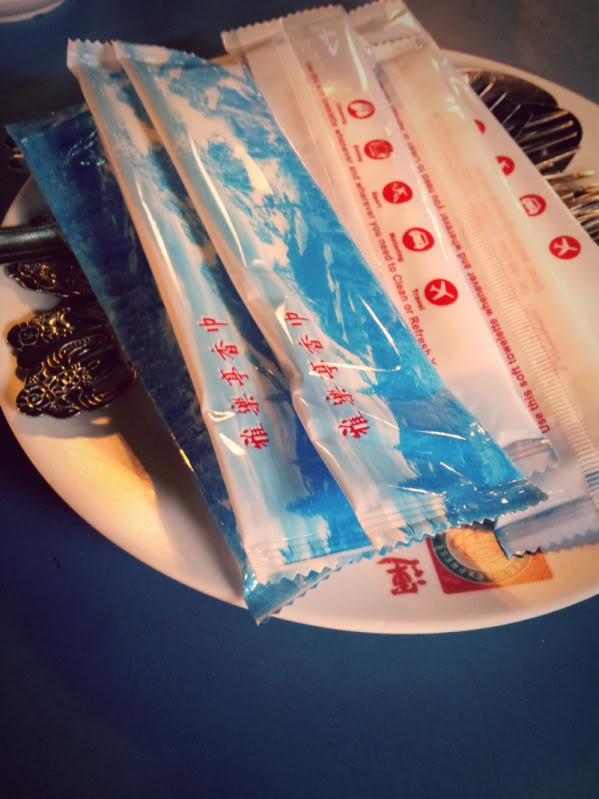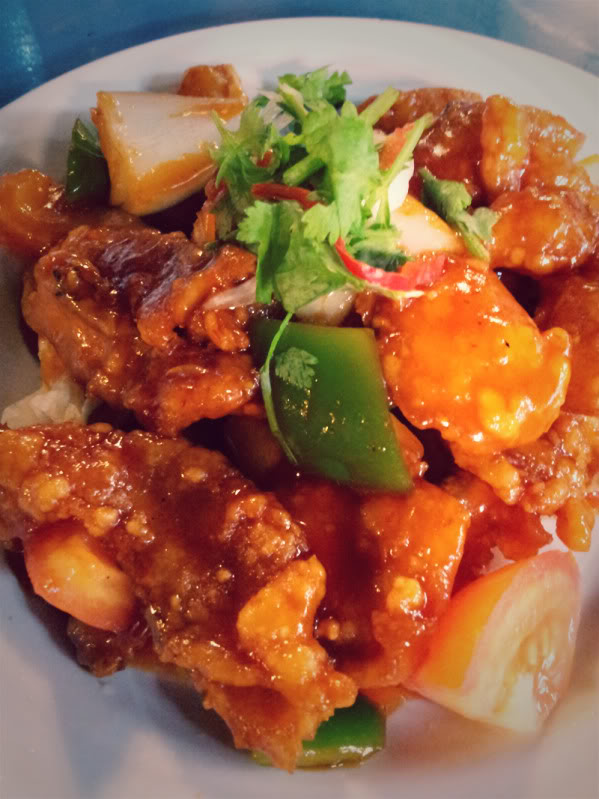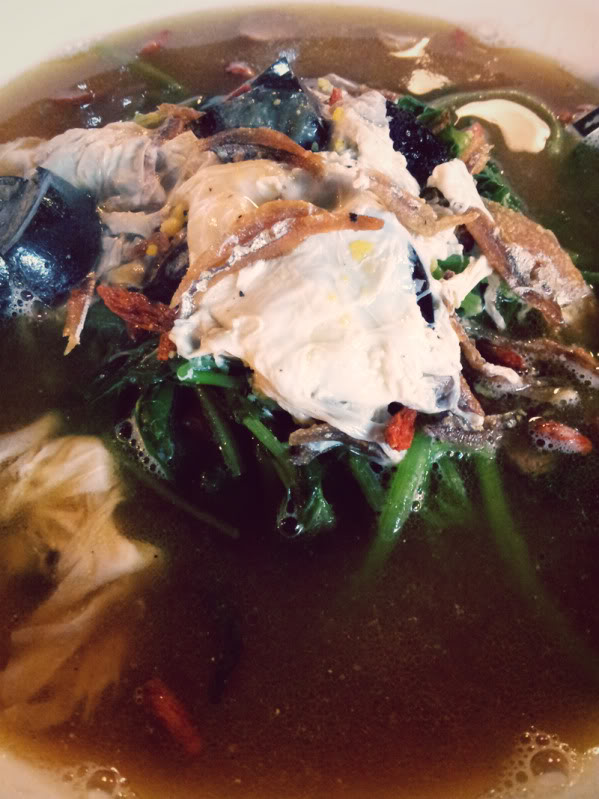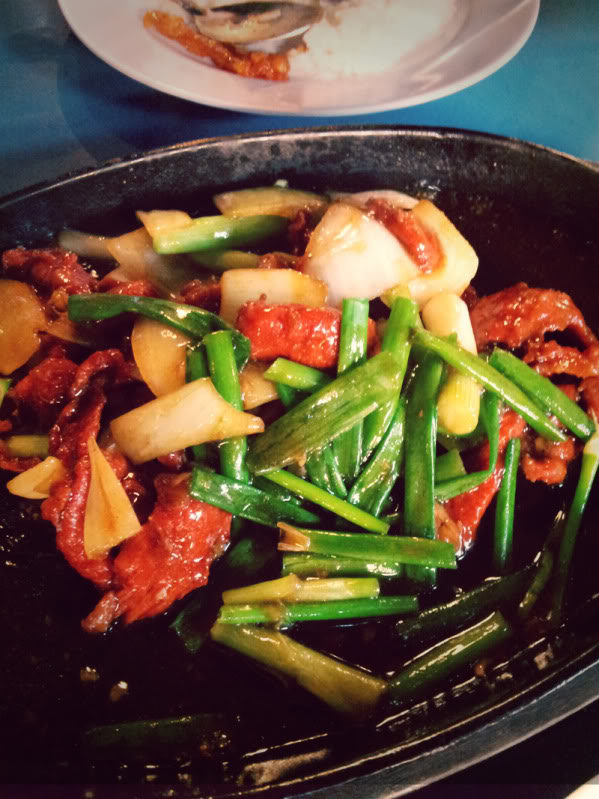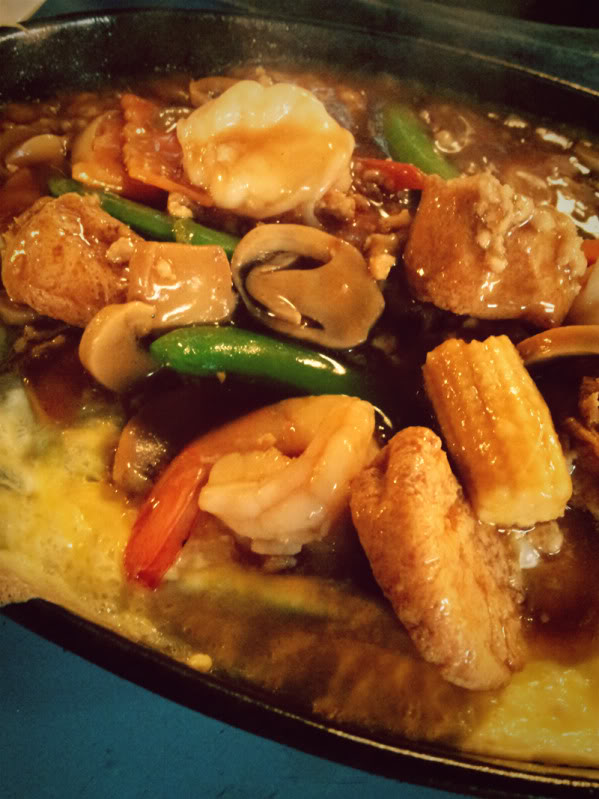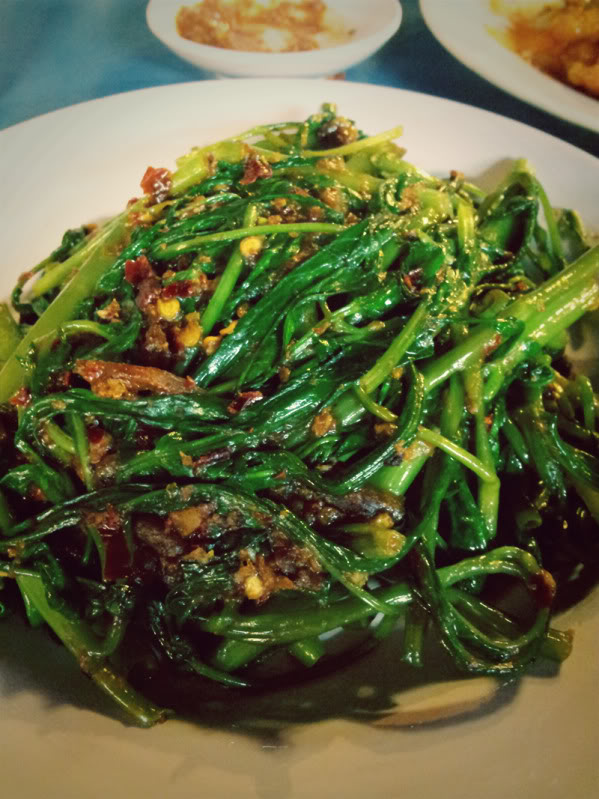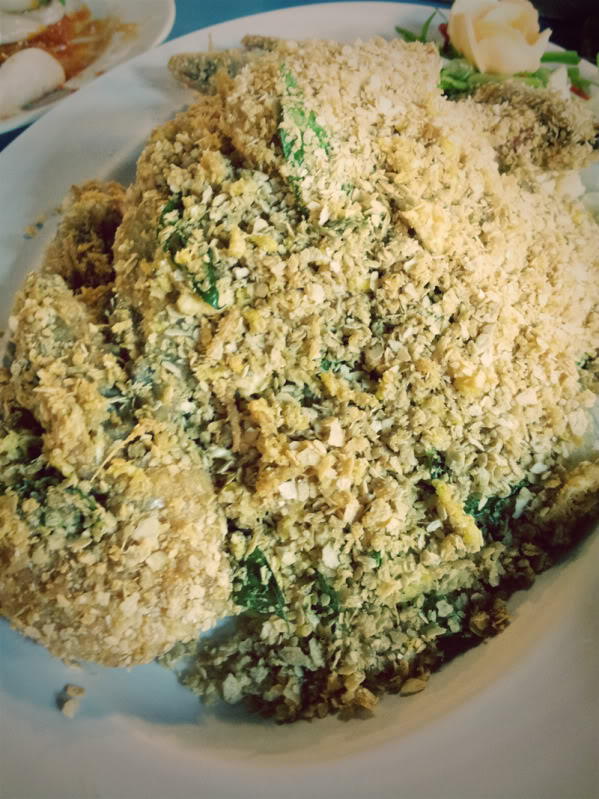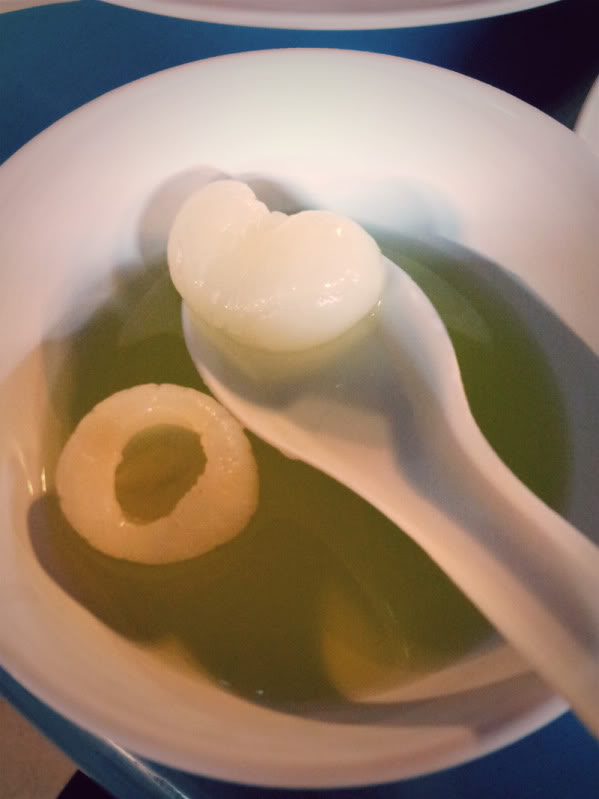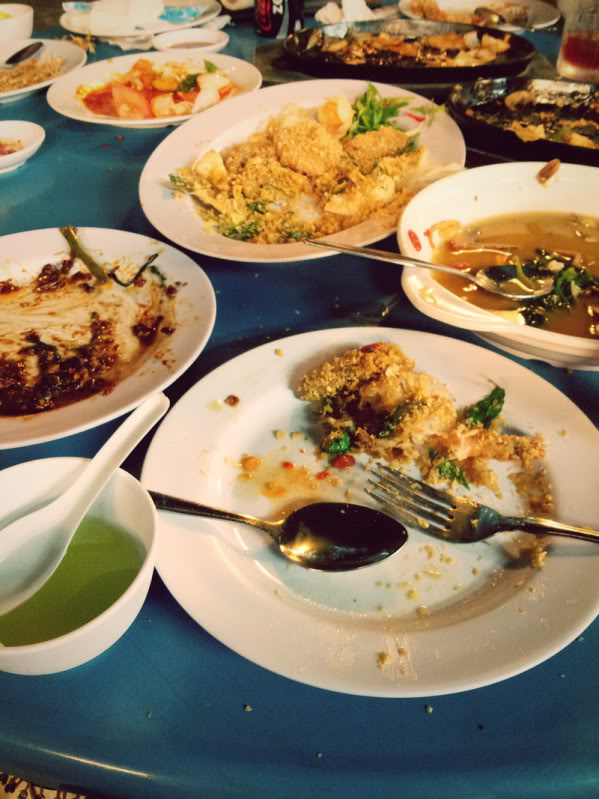 How our timing get so perfect! 🙂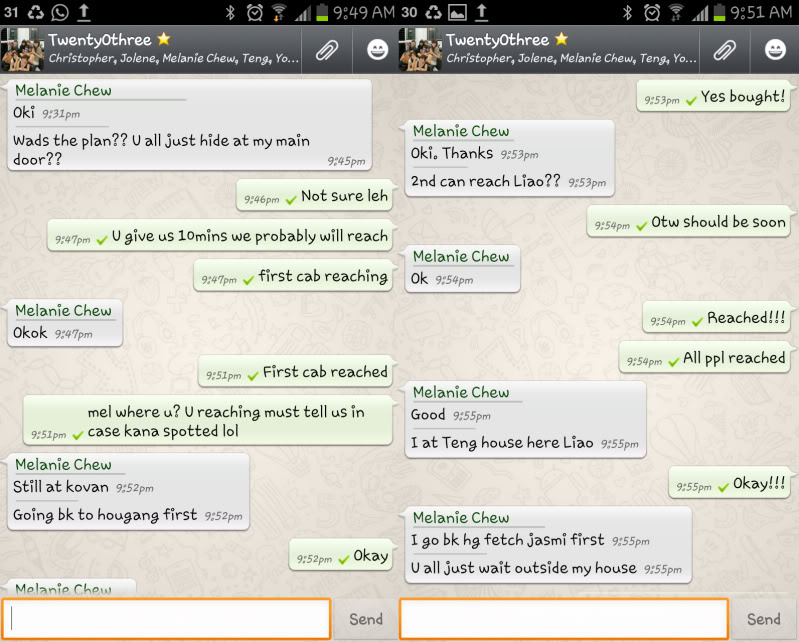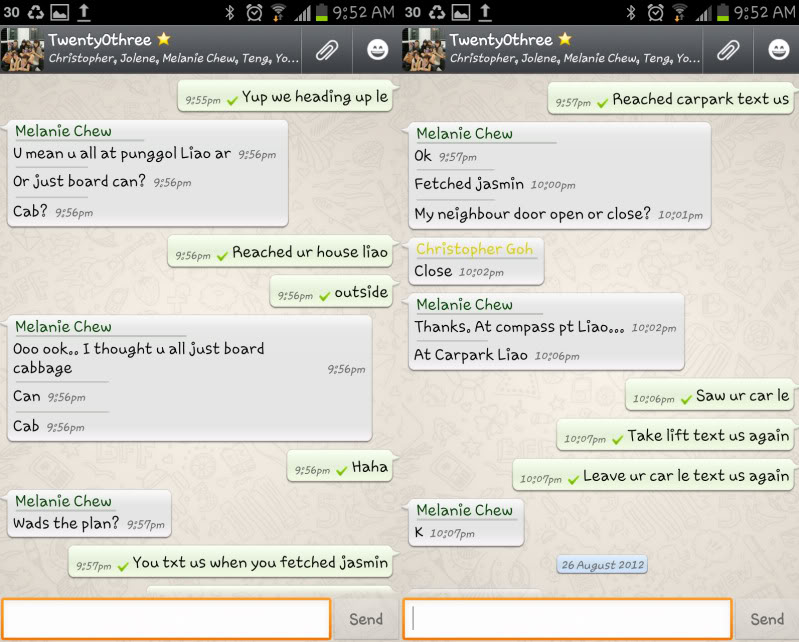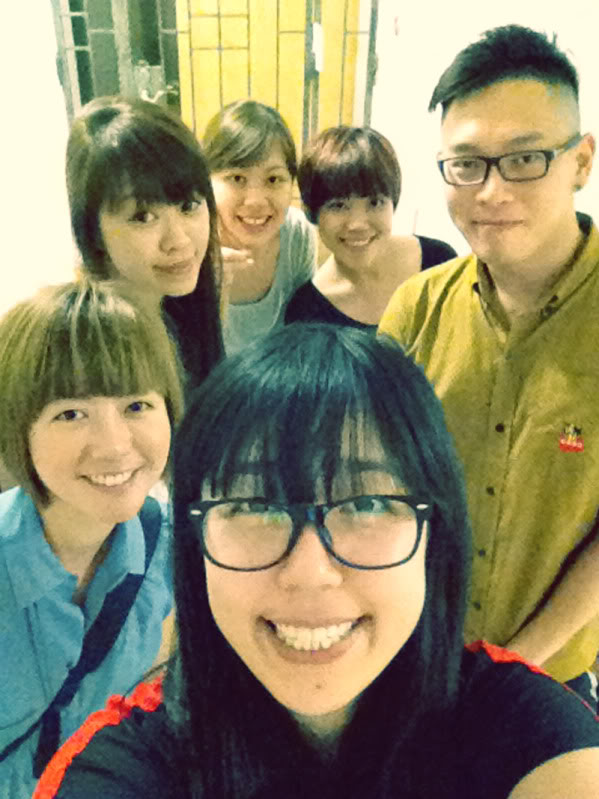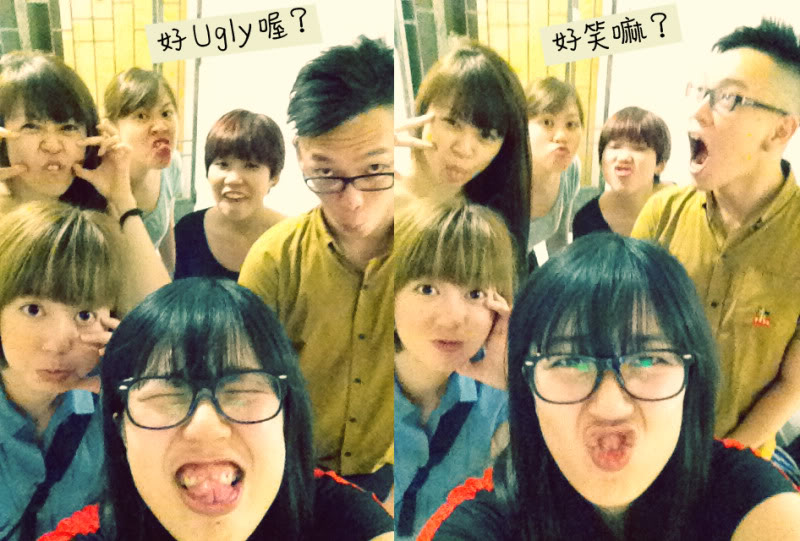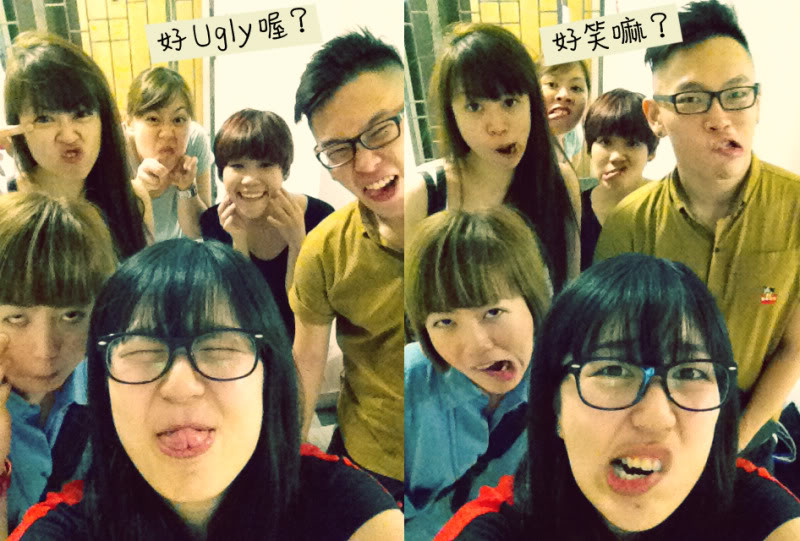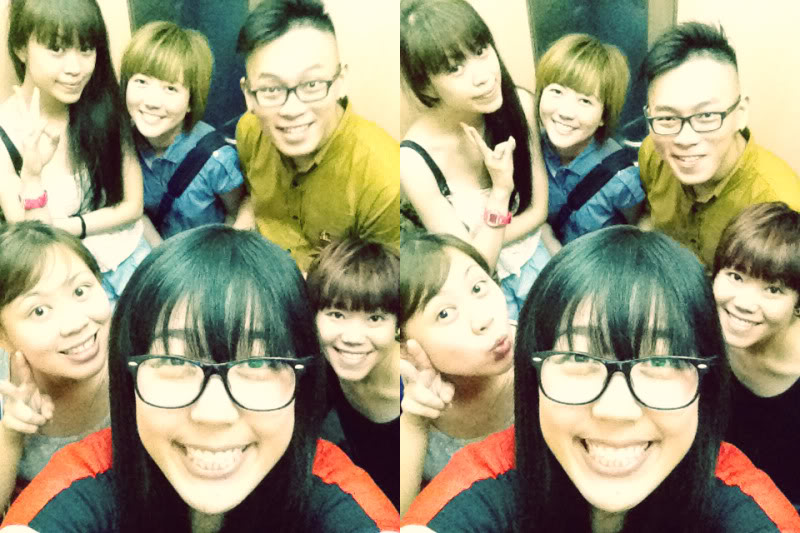 My hand super suan carrying the ipad to take photo. BUT THIS IS SO FUN! 😀
And… THIS HAPPENED 🙂
[youtube=http://youtu.be/7qJQUuA05FA]
JODY, hope you love the shocking surprises from us. And the mess we left hahahaha! 😛
May you have the greatest in health and wealth! 🙂 Happy Birthday!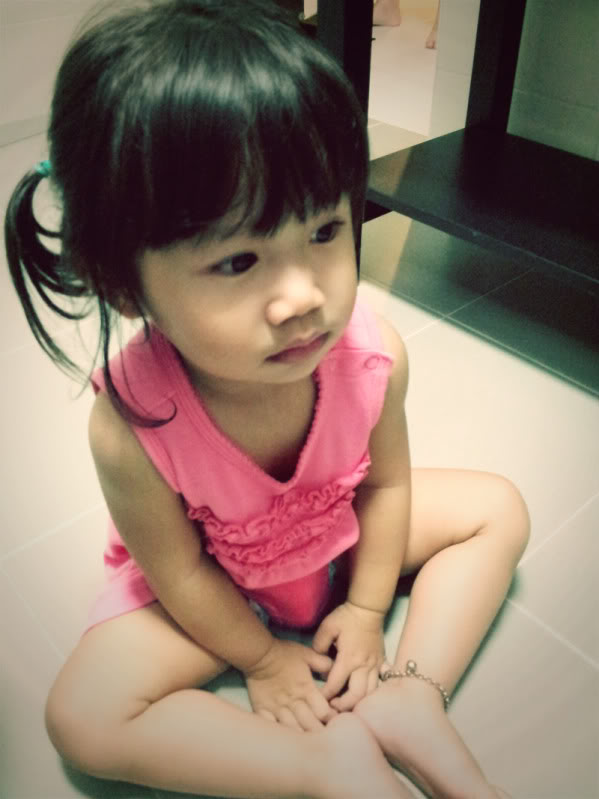 Belle Belle look so curious at? Chris's dog! I guessed this is her first time so close to a puppy! 🙂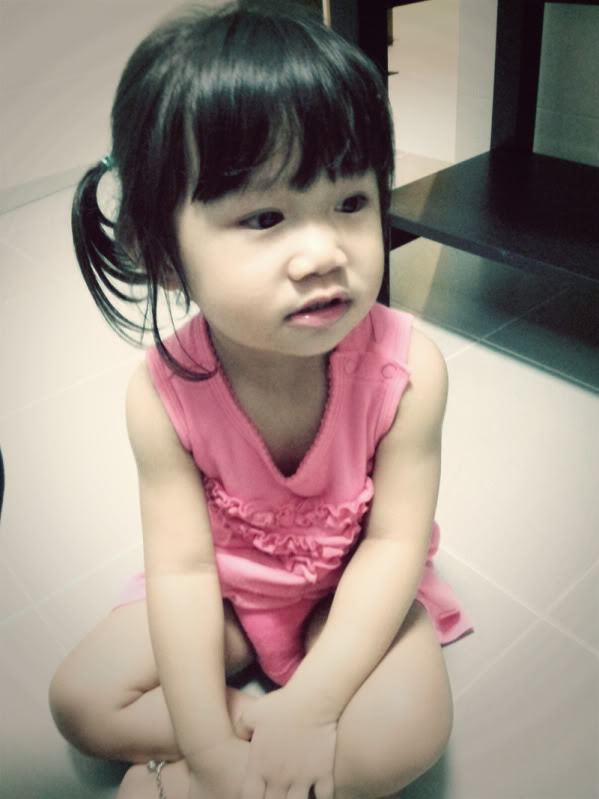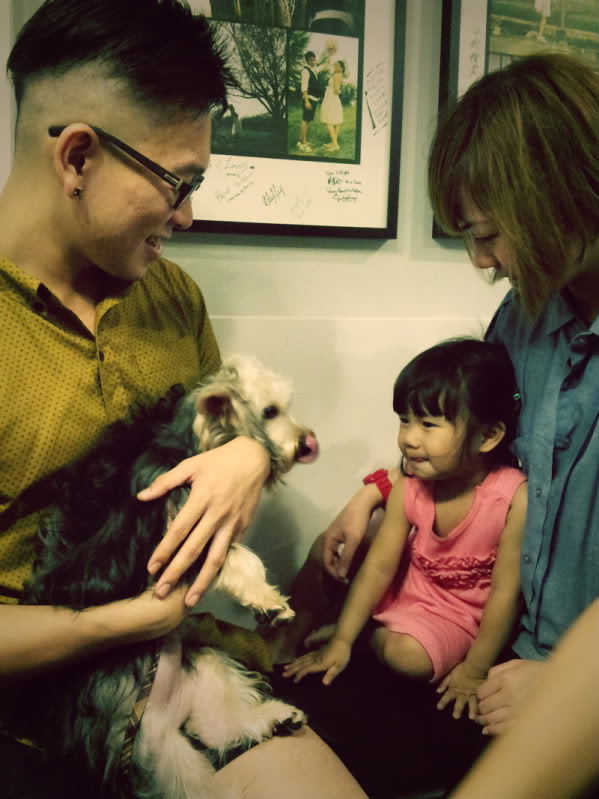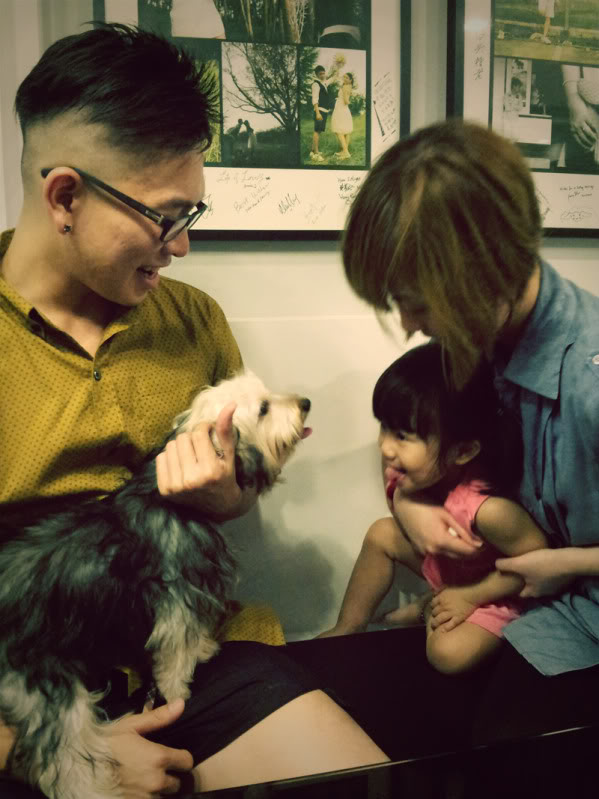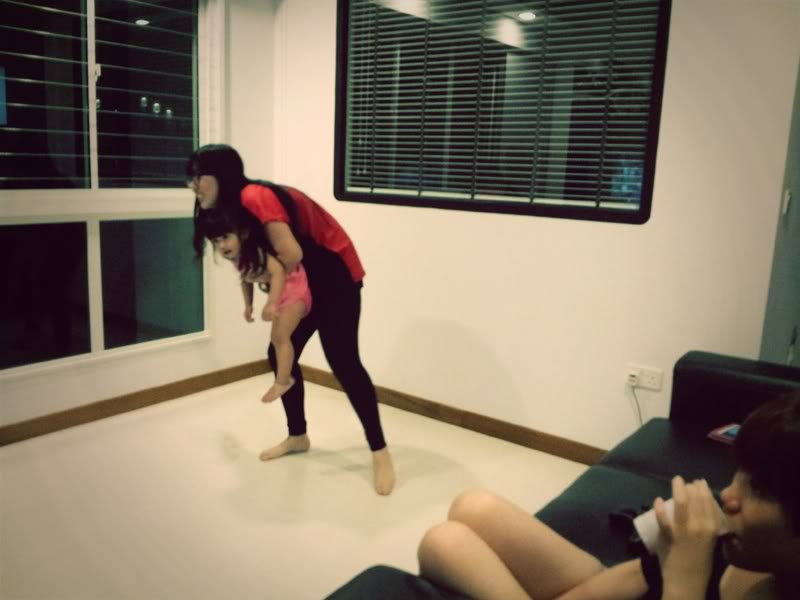 Belle Belle grew up so much, I played Kinet till I am so tired! hur hur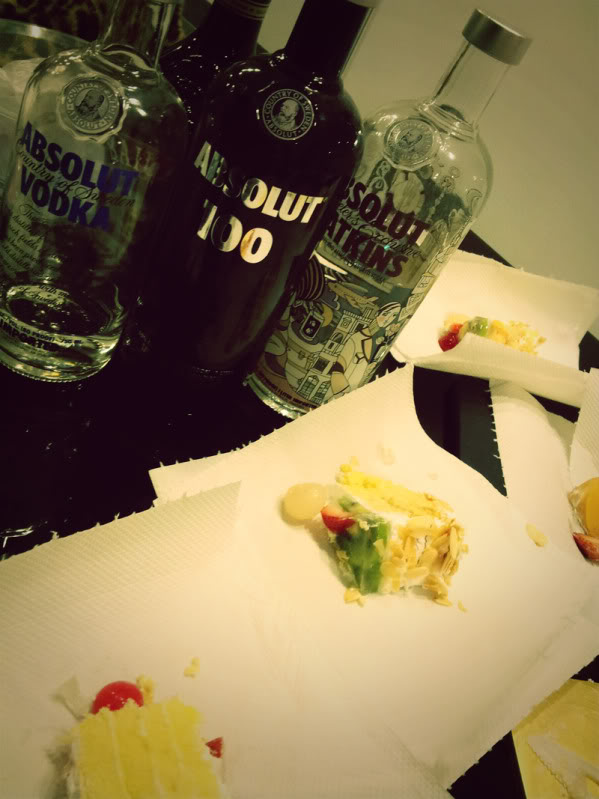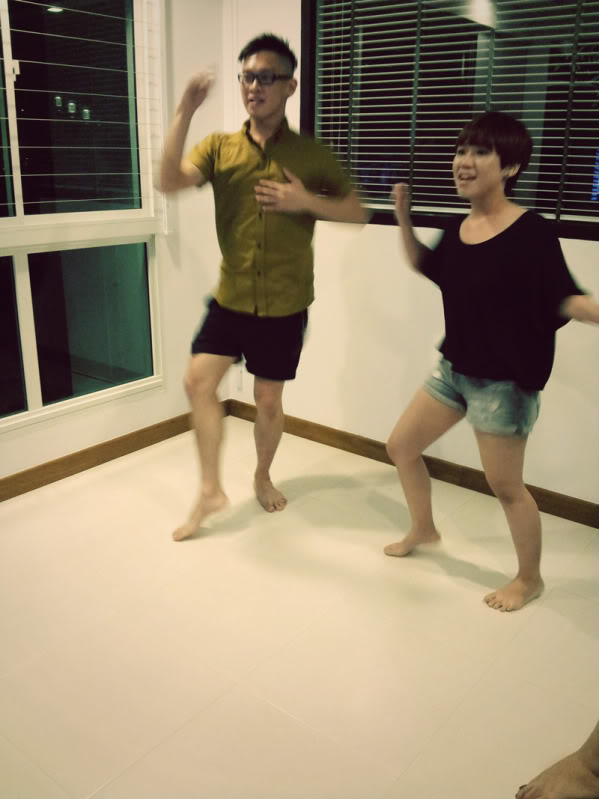 Chris is not playing Kinet, WE ALL THINK HE IS PERFORMING! hahaha! 🙂 
[youtube=http://youtu.be/lPyvytdQq-k]
[youtube=http://youtu.be/LXBCaxvJQSw]
And not forgetting the group photos! hahaha, I think we all have lots of fun, especially when I was the one holding throughout.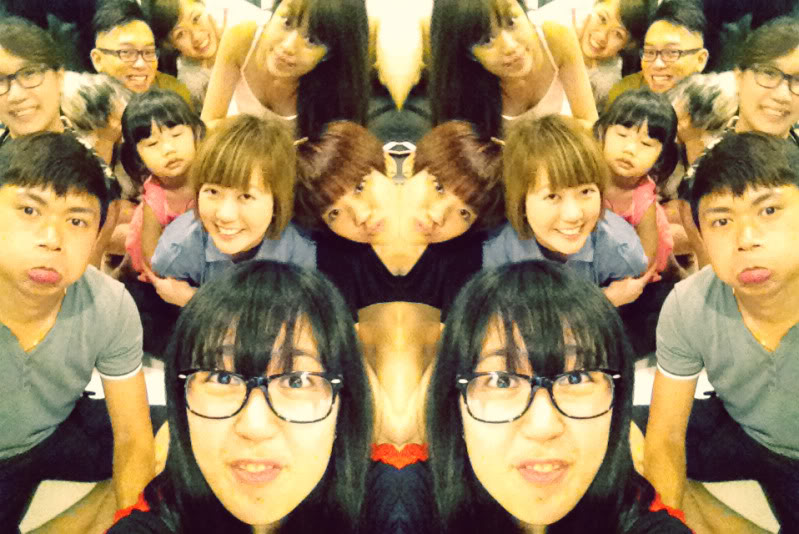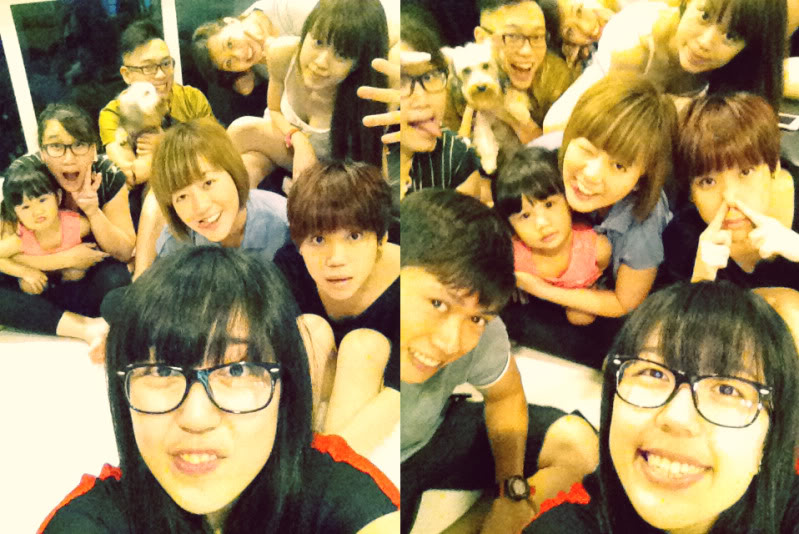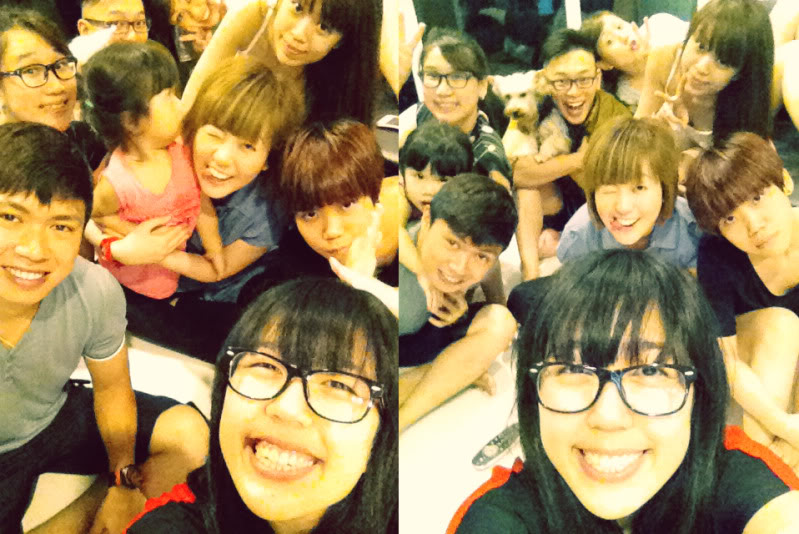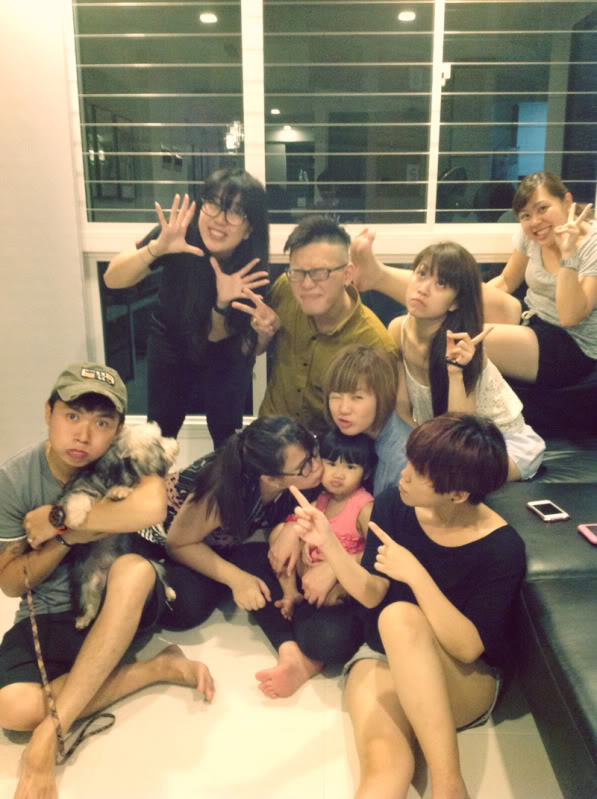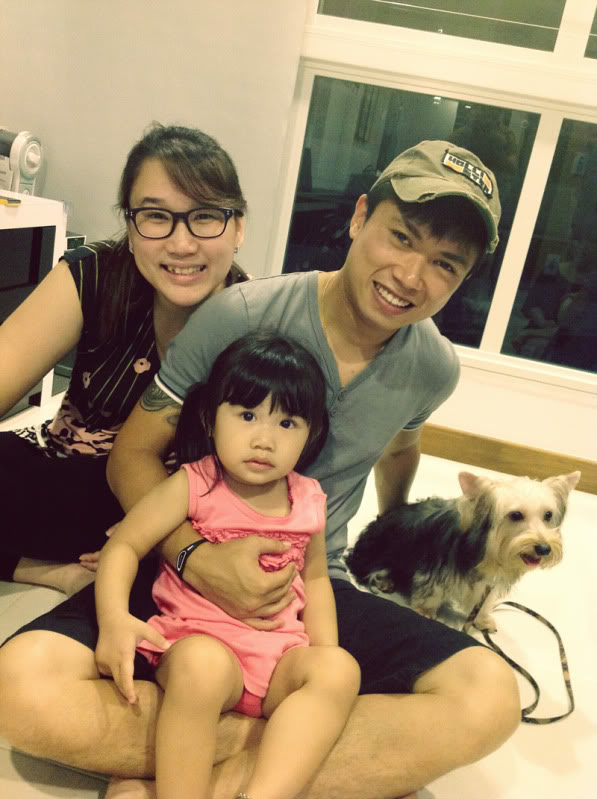 HAPPY FAMILY! 🙂 HAPPY BIRTHDAY JODY!!! 🙂
---
---