See you soon, @Yodolyn!
[LAST SUNDAY EVENT]
This is rather, a very mix feeling day. Yodolyn was just back and having lots of fun with us for the past 1 week, and guessed what, she was all ready to leave to Australia again. Good times flew like you never even notice the time was so well-spent. You just wished there were more hours everyday, and more days in a week. Yodolyn, you have been really a fun and nice friend to be with, and I remember you are the first friend I know from six+one+one (aside from teng of cos!). This 9 years have been really great, and not knowingly, we have already know each other for so freaking long! (not exact 9 years for the rest, but I believe I know you since year one!) We were all looking super forward to you coming back for good, or at least stay a little longer! But meanwhile, rest all well for your upcoming last sem projects/exam and wait patiently for our visit! 🙂
I do wished, we could have been even closer, and better 🙂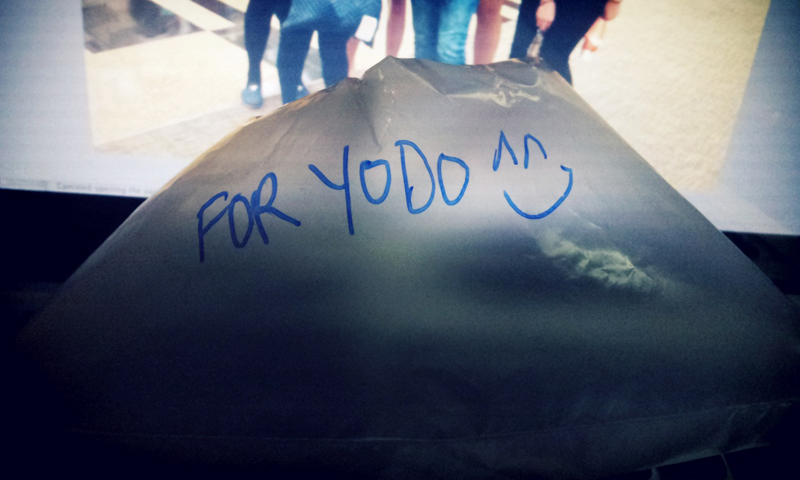 Sending Singapore Air for yodo whom she actually missed 😛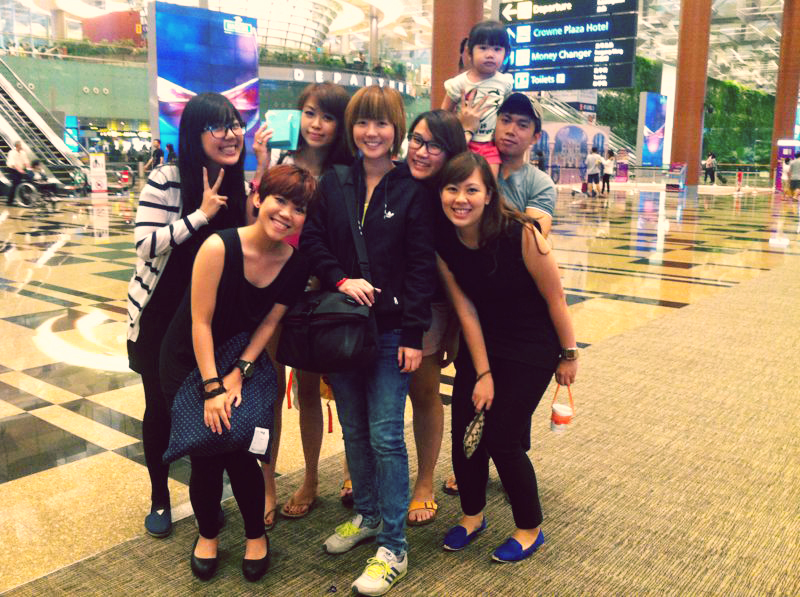 Chris, wish you were here with us 🙂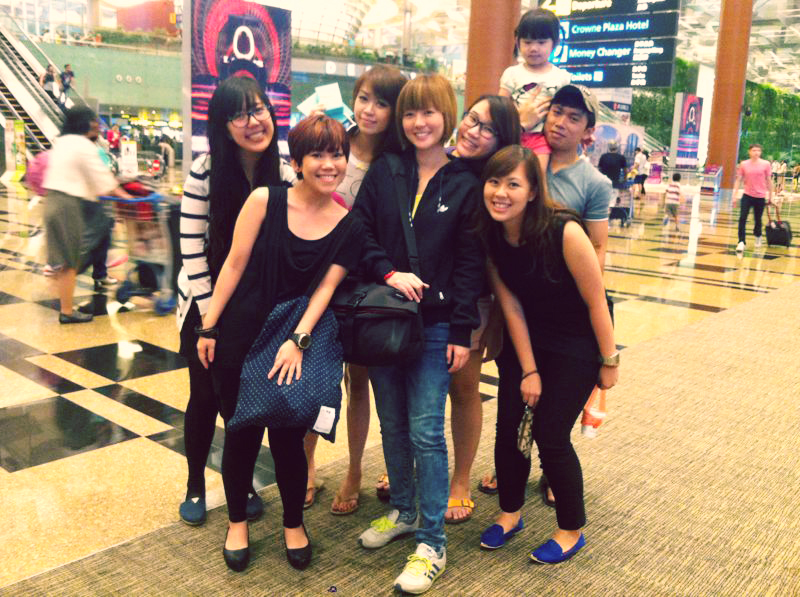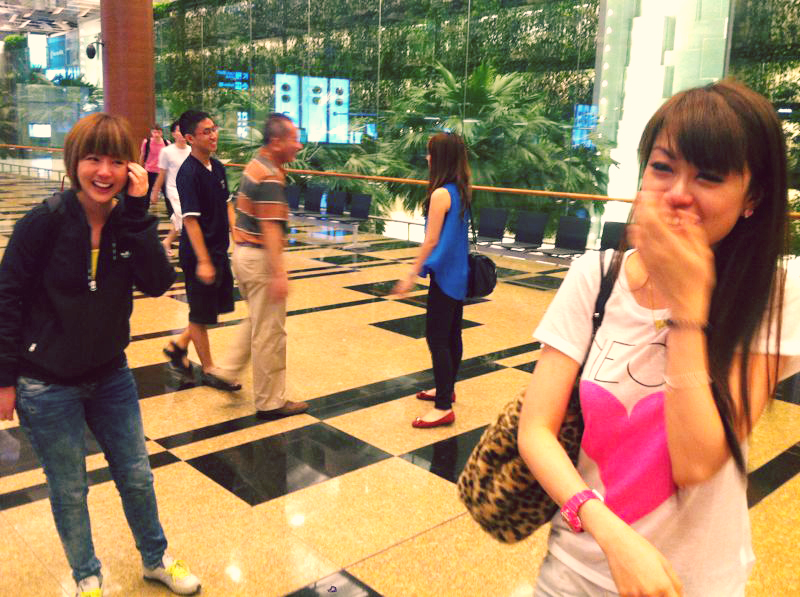 when she fare goodbye, they cried.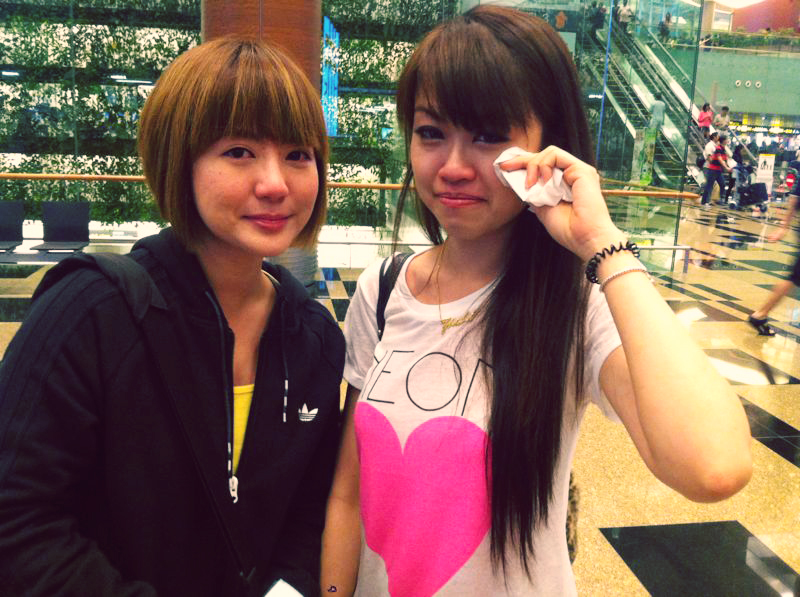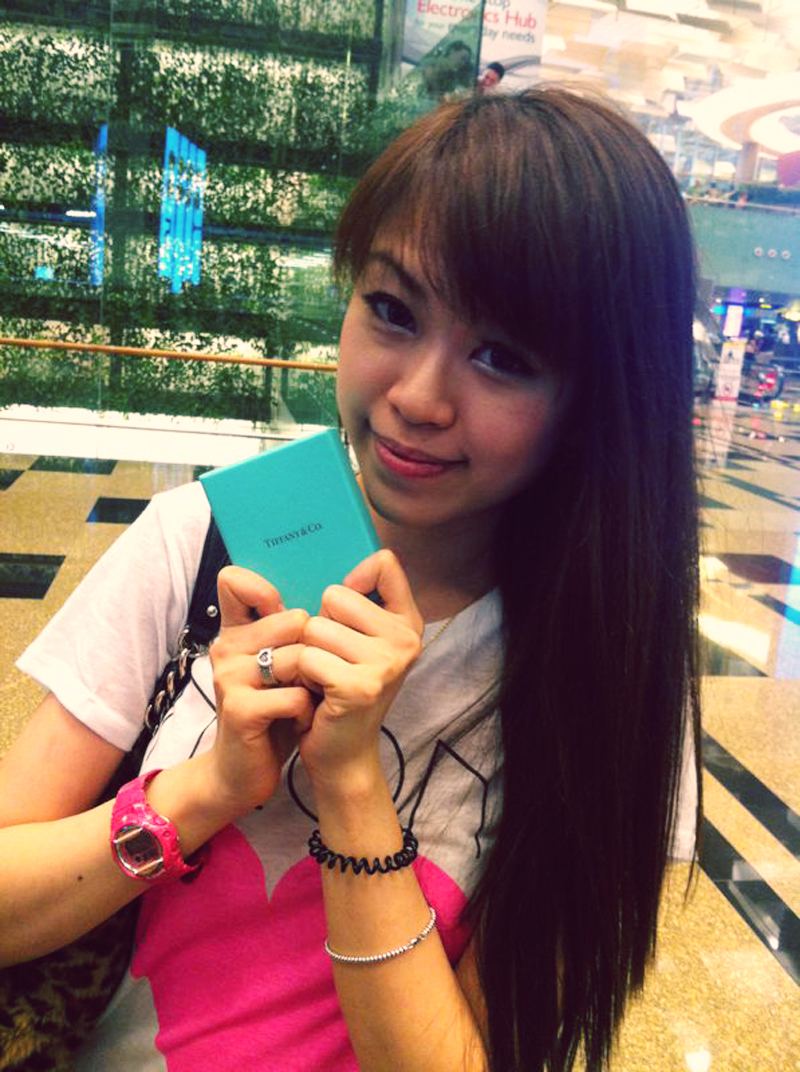 not forgetting, zhili with her super advance birthday gift!
Her birthday actually fall on the december, very near to christmas actually.
she lost her huating T&C earring the last week, and felt really upset.
so, this explains! we gonna get her this for her birthday gift and stay huat-ing!:)Yodo, see you soon! 🙂
---
---