Surprises for Mel + Farewell for Yodo!
(LAST SATURDAY EVENT!)
I think past few weeks theme was SURPRISES. I can't remember how we get so excited over surprises and how eventually tired from the process since we have been preparing for like days! I think this all get really fun when we prepared for Belle's birthday, and soon after when yodo is back for a surprise event! 🙂
Since we all having a 'sort of farewell' steamboat dinner for Yodo…. we thought, maybe we could also do one birthday event for Mel whose birthday is just one week away from today. (Actually, we also wanted to surprise zhili for her super advance birthday present too, but she didn't make it for the dinner in the end hur hur) SO MUCH OF THE EVENTS in a day!!!
The chocolate banana cake that Mel ordered previously for Belle's birthday was so awesomely nice, and we thought we could order one for early birthday surprise for mel during the steamboat dinner. The funniest and tough part was, we did not know where to order, so we had to contact Mel, whom is always the 'mastermind' of the group. And we believe she had guessed it. LOL!
Her birthday gonna be small small affair (happening today!), because, we getting THIS (photo below) for her birthday gift! We are going to Bangkok together! And this is like after so long since the KL trip in 2009 or something!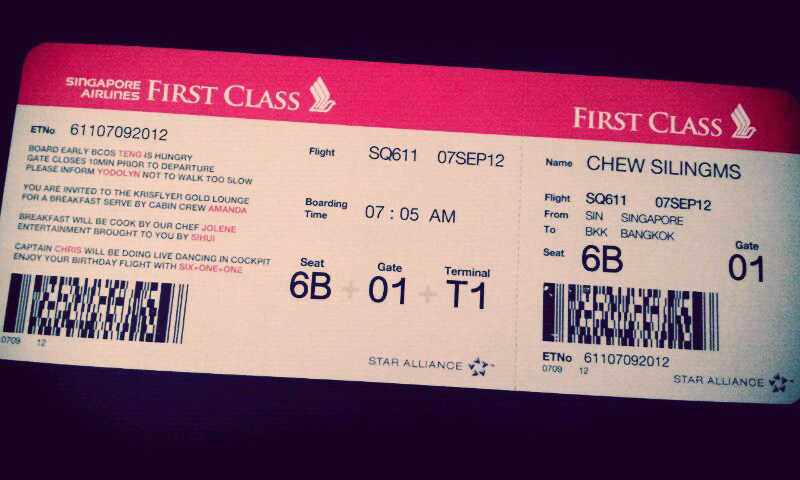 And we go ahead to her places for the little small affair and little surprises 😀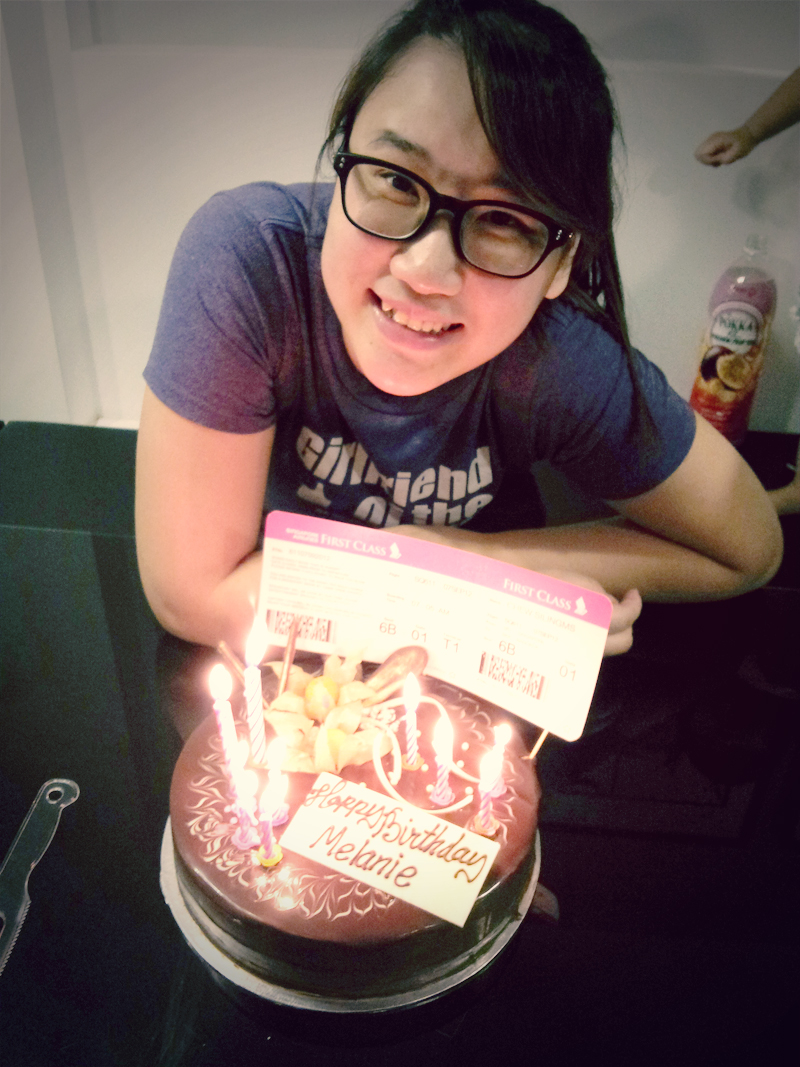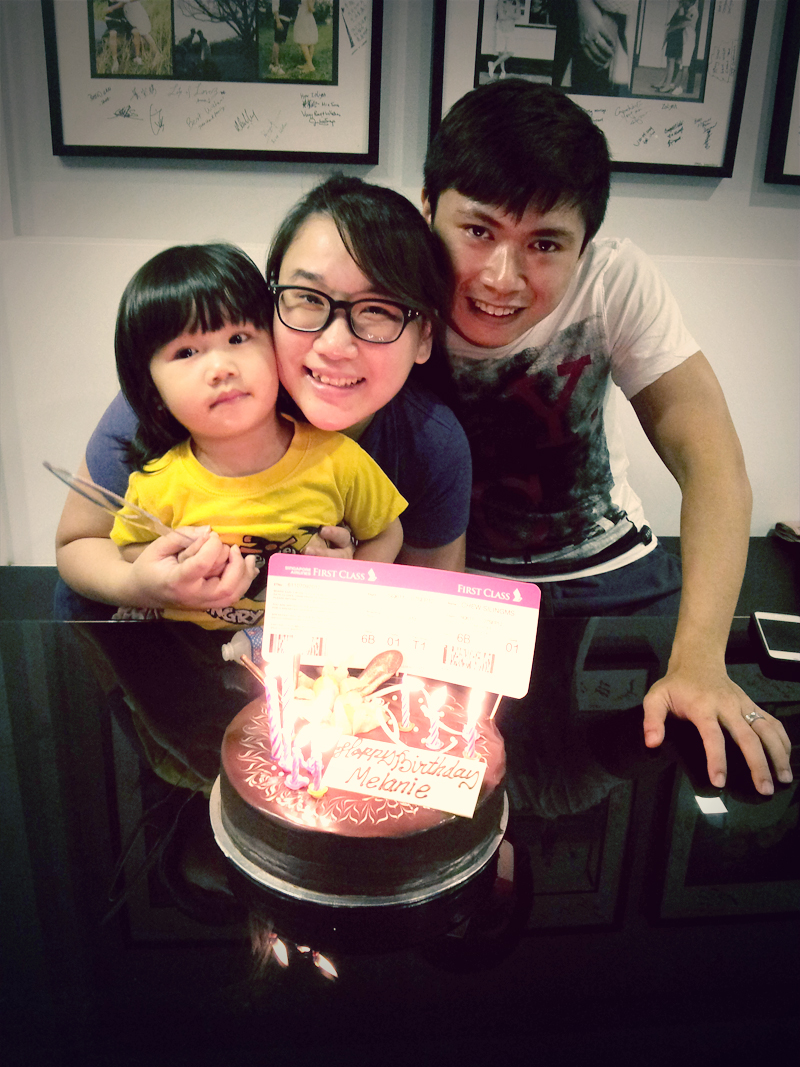 the family that have their birthday back to back each other for the month!!!!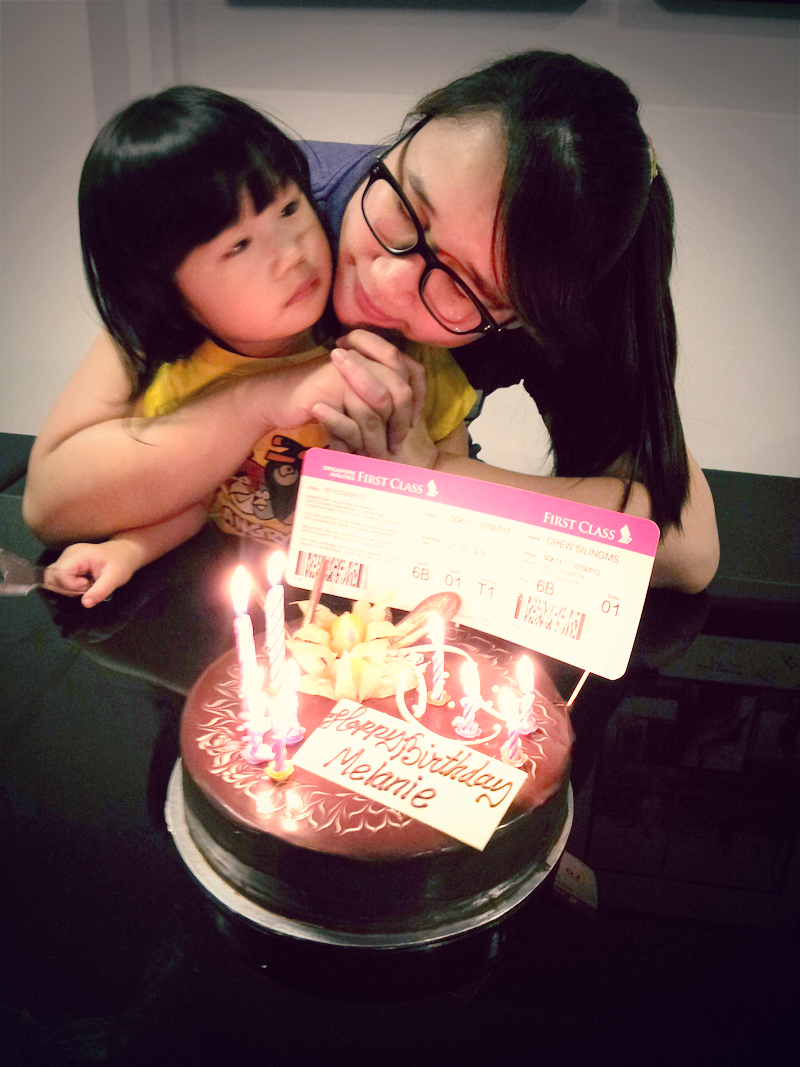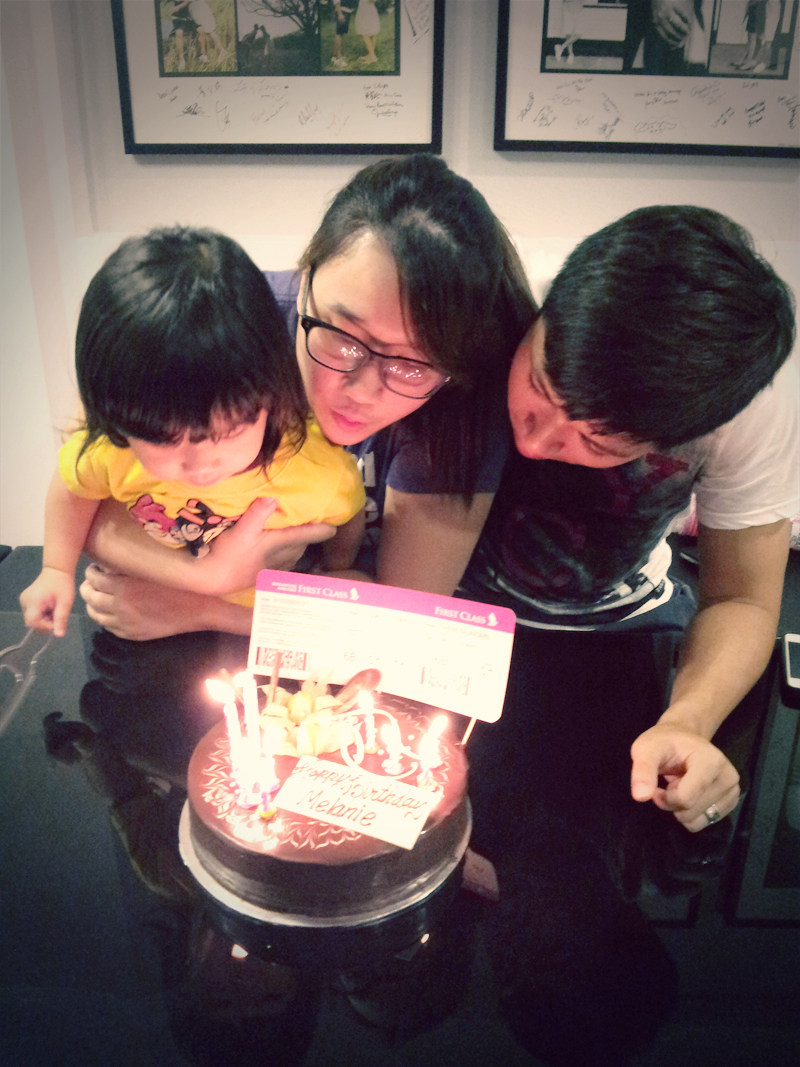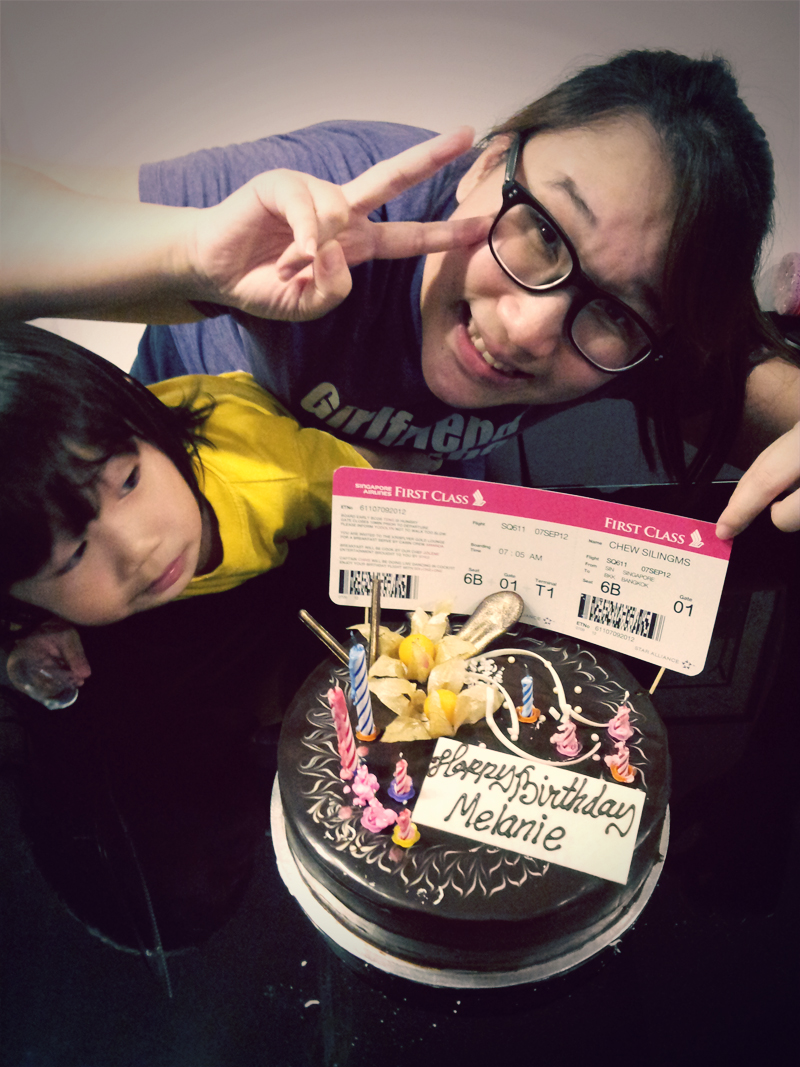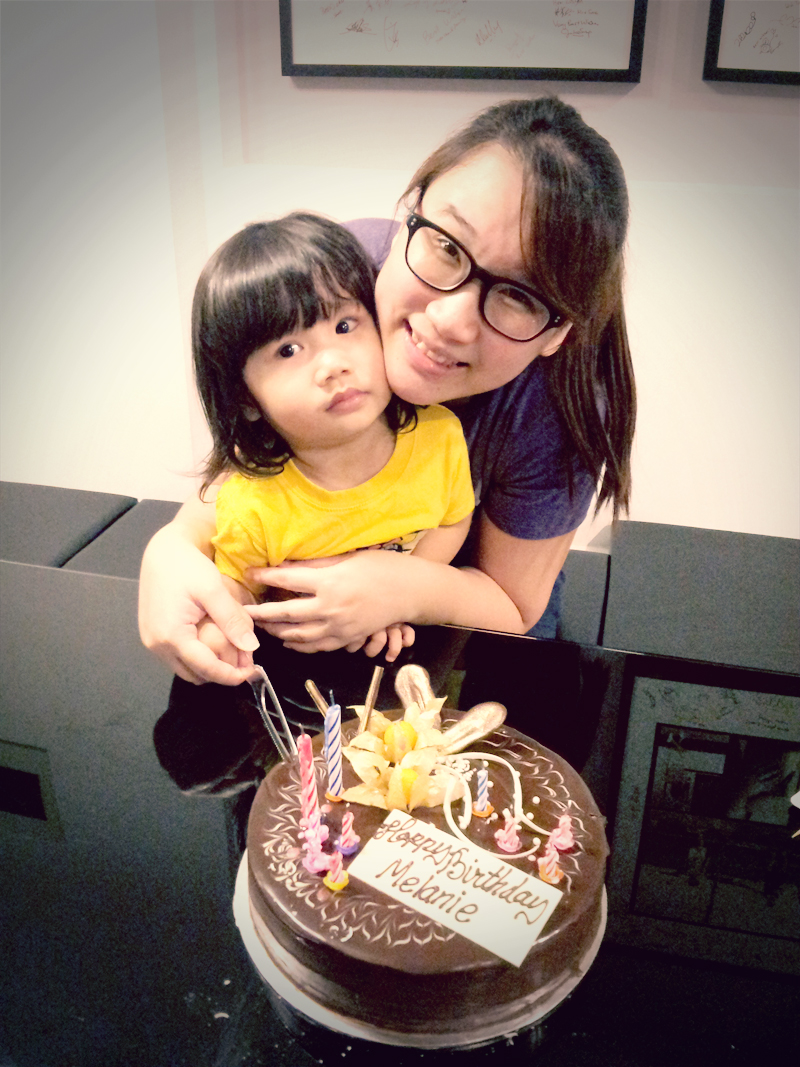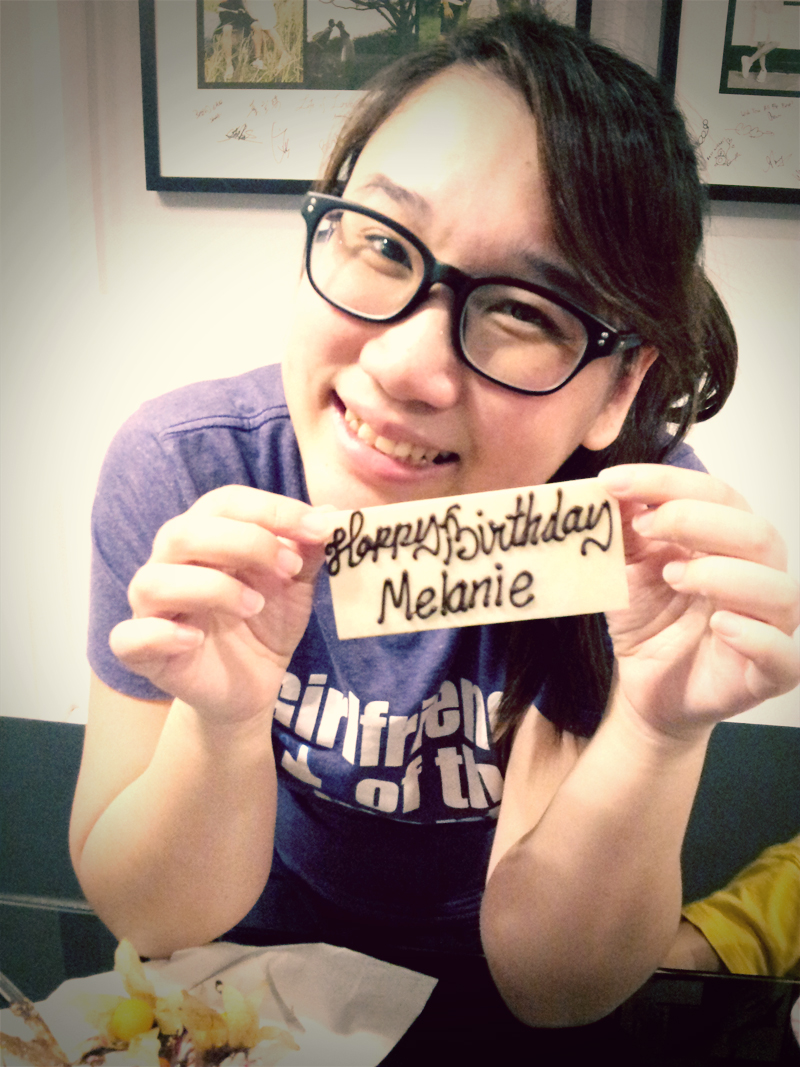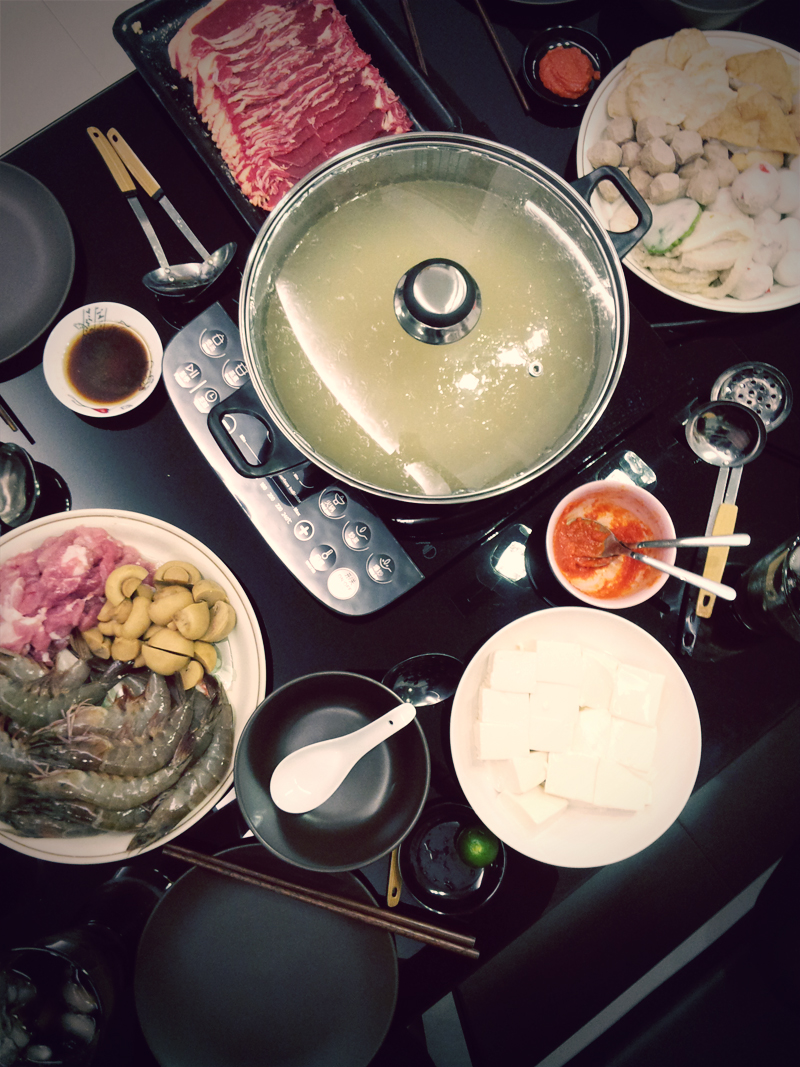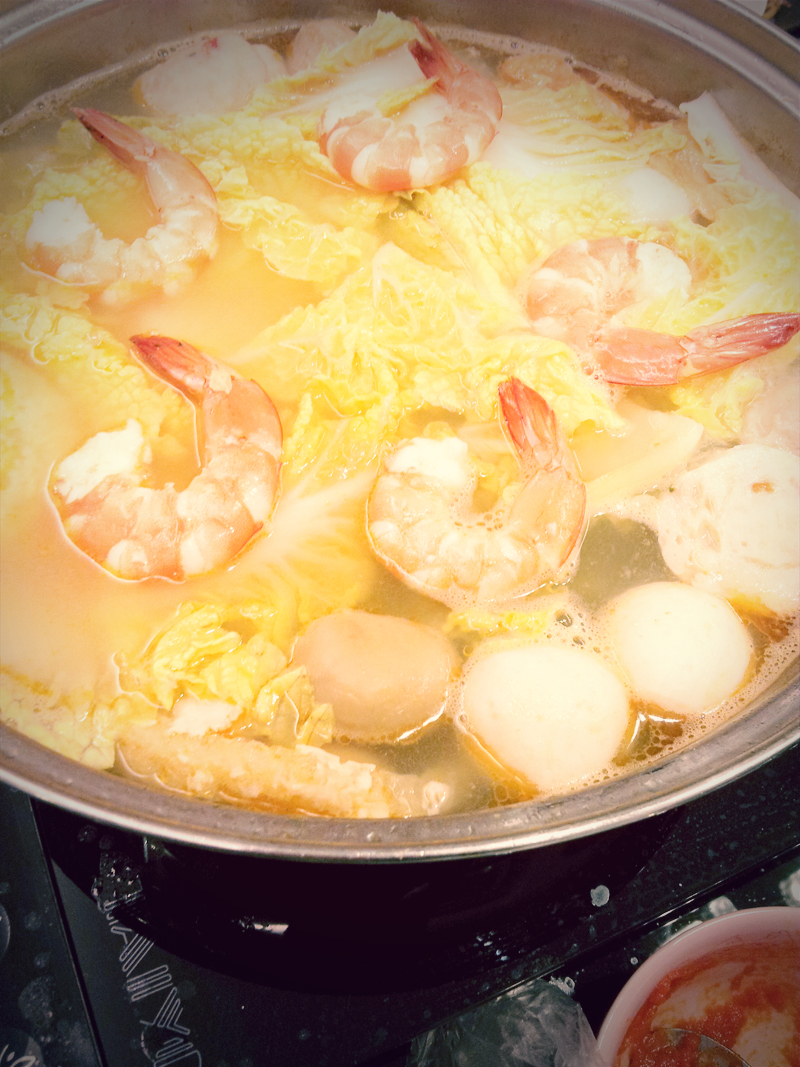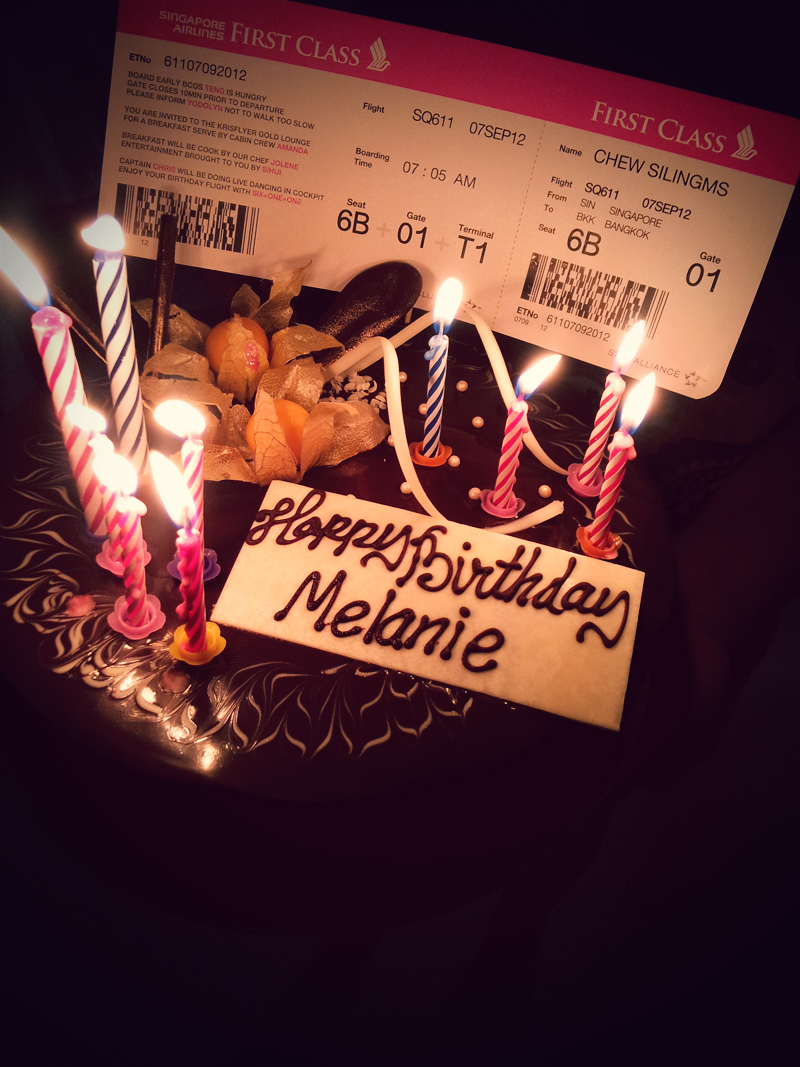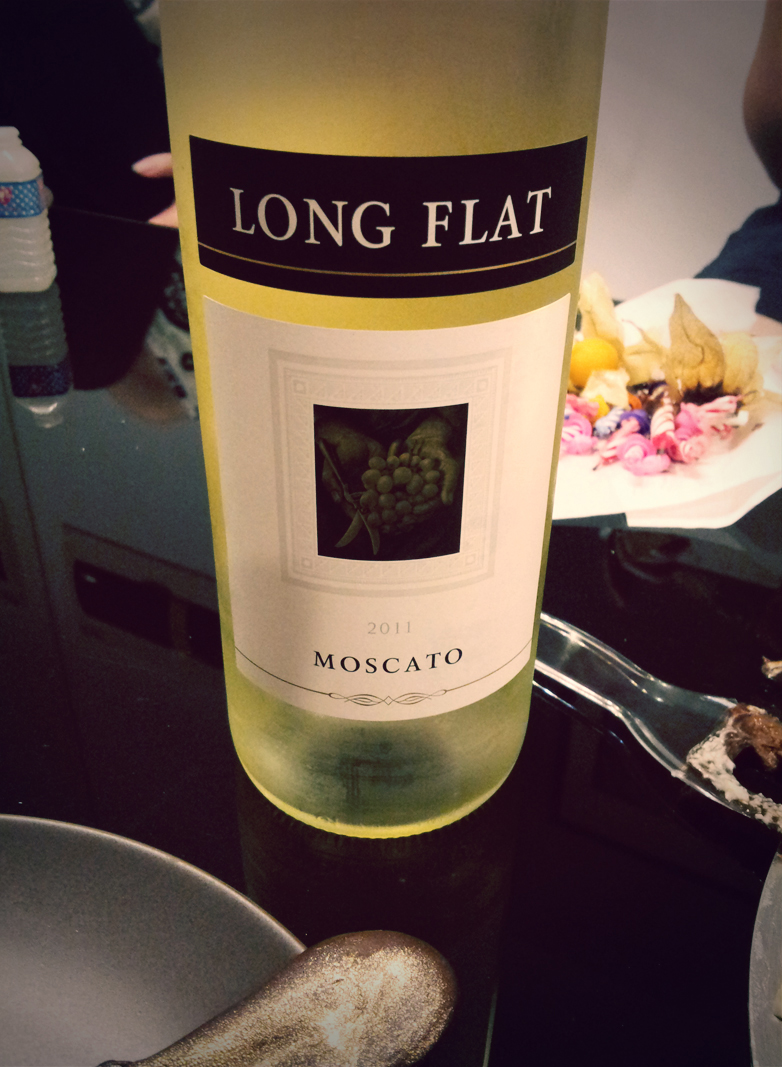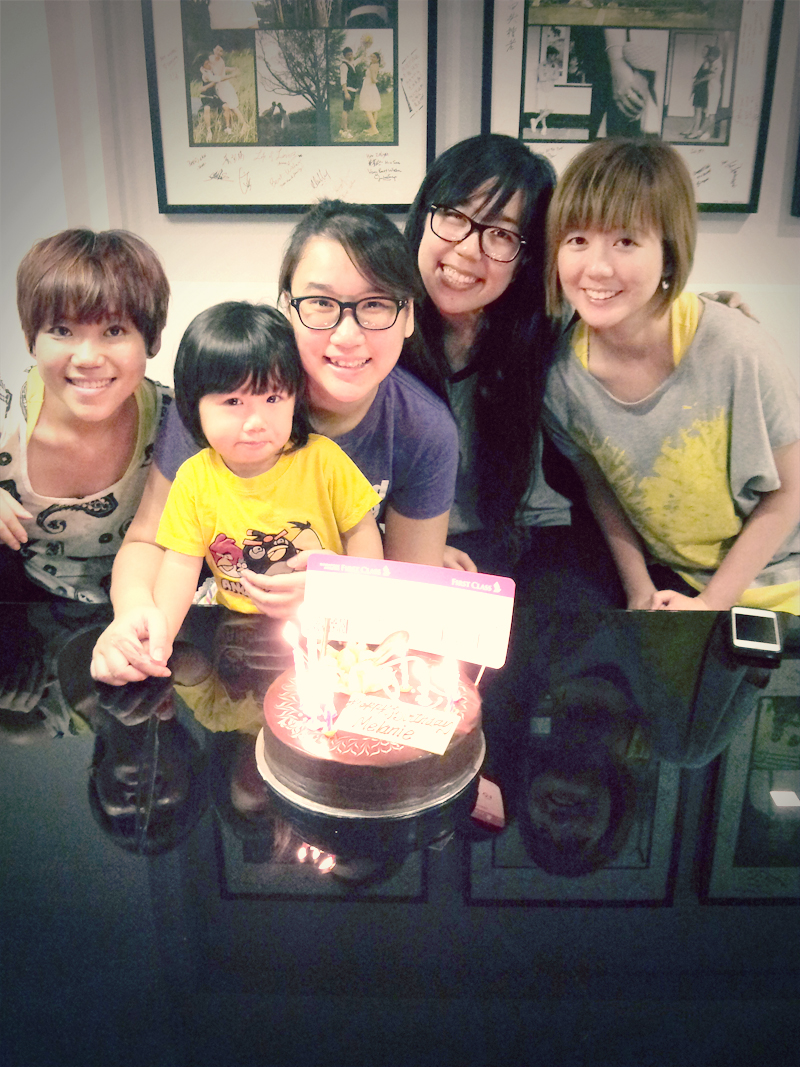 something you doesn't need to own the world.
Neither be the richest, nor the wealth, or the limelight.
you feel happy when you are with the right person 🙂
---
---