I supposed to share this mission on my blog last saturday, and I actually typed out on friday for the schedule post on saturday. Well, for certain reason, I kept it and decided to only publish the entry slightly after next week. I want it to be so much more informative yet interesting. So i guessed this probably takes another few weeks. I mean, good things are always worth waiting :)
Well, D-Day arrived, and we finally started the research and food tasting. It was pretty challenging to have food tasting and photo taking at the same time, while ensuring the food doesn't give a bad taste after waiting. Well, it is still a challenge to me (more on that later), and definitely a little exciting and nervous for this project to be launch!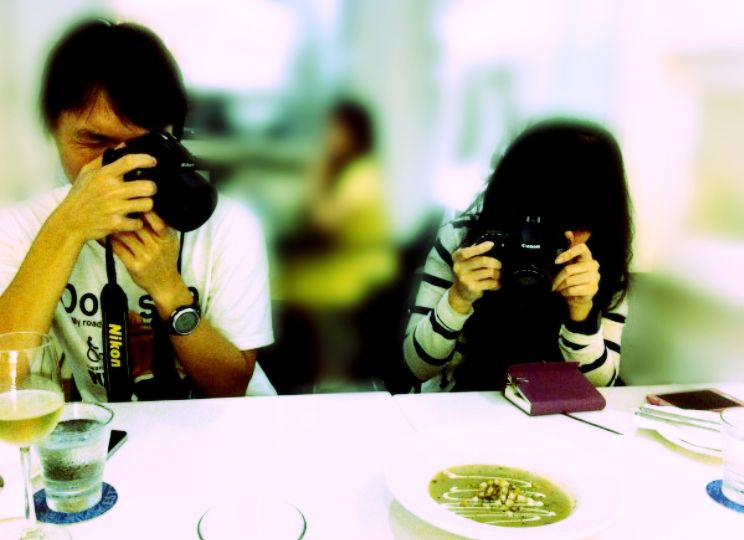 It's pretty challenging for me to use a DSLR for the photo shoot because, I have no experience in using DSLR, but the photo turned out pretty good in terms of the depth and feel. Which I thought a normal camera doesn't able to do so. Bryan shared quite a handful of advice on DSLR with me, but its so 'chim' hurhur.
Well, Day1 for the mission completed, now, I have to collate the information before I forget anything about yesterday. Thanks Jiemin for joining us for this food tasting and sharing chat with us :) Oh yes, this photo was taken by her too! Thank you! :)