Cath Kidston Cafe at Samcheongdong 삼청동
[Travel in March/April 2015]
[!!!] Note, this cafe have already closed. Hope this photos here will bring some memories to people who visited it. Lets also hope, they will re-open somewhere soon 🙂
Cath Kidston, will be quite a famous brand among girls because of their floral patterns. They are quite popular selling related home furnishings products made with floral prints and polka dots. Even you didn't heard of it, I'm sure you definitely goes like 'Oh yeah' when you see their products. According to wiki, owner of Cath Kinston is a also a author whom publishes several books too! Such a capable woman! 🙂
Something I love about Korea is their cafe cultures. Their loves for cafe, coffee and cakes and probably some personal times is something I'm really envy of. I wished there's more of such cafes in Singapore. Cafes are simply plenty in Korea. Definitely theme cafes are more attractive to us, and here, I'm going to Cath's Cafe which might be a heaven to many girls. It's really pretty in the interior and exterior. Sometimes, photos doesn't do justify, and this is one of them 🙂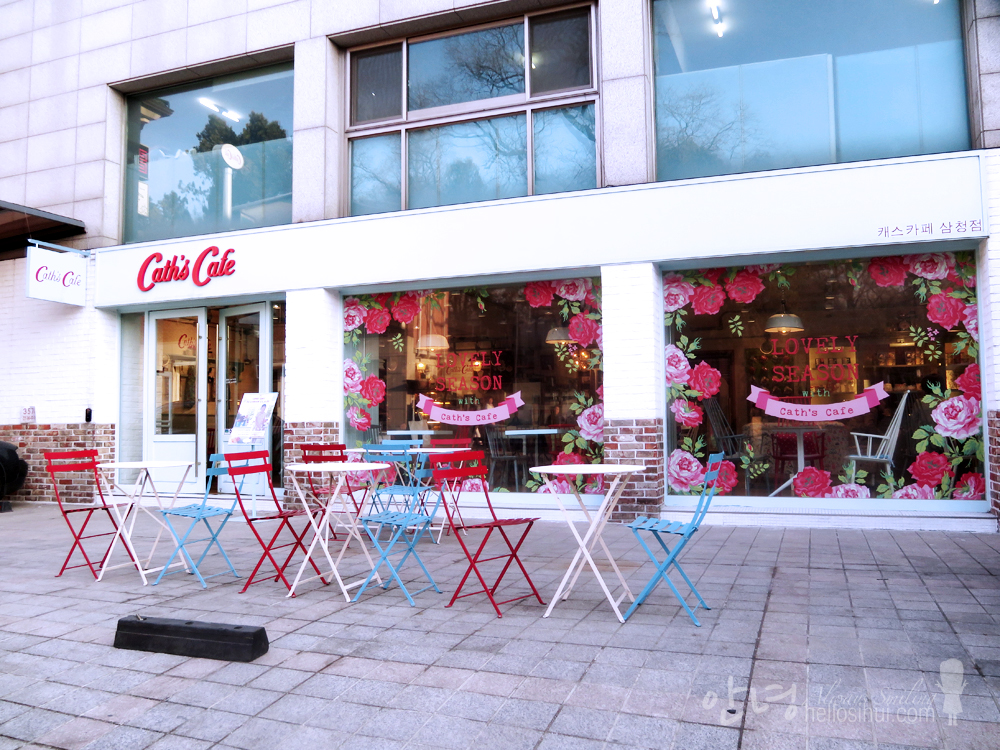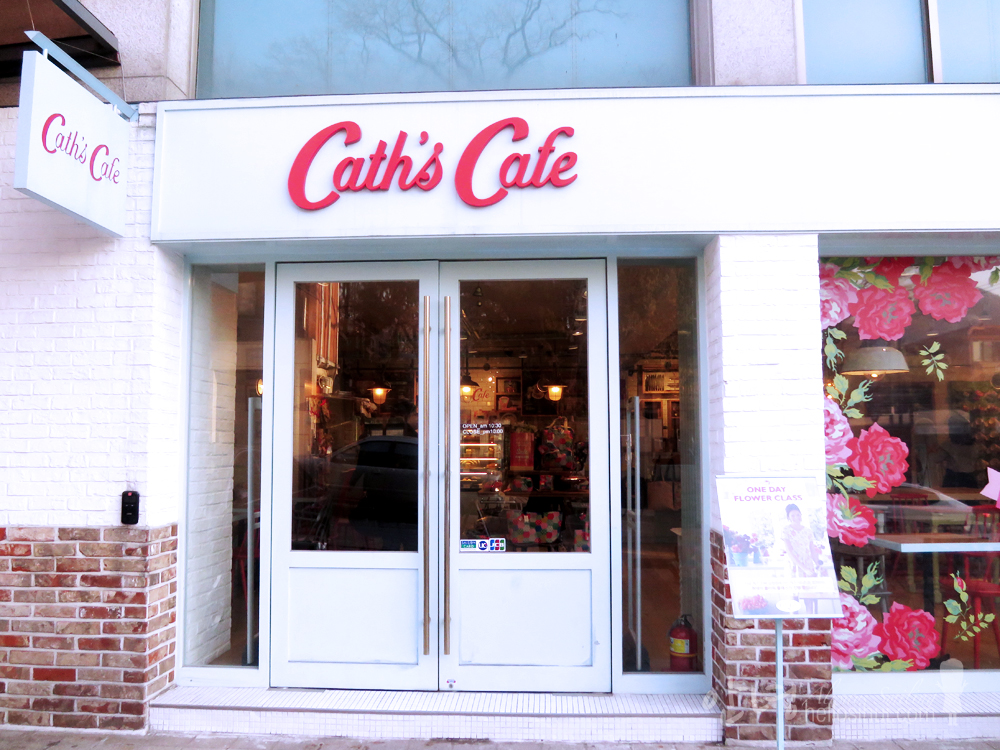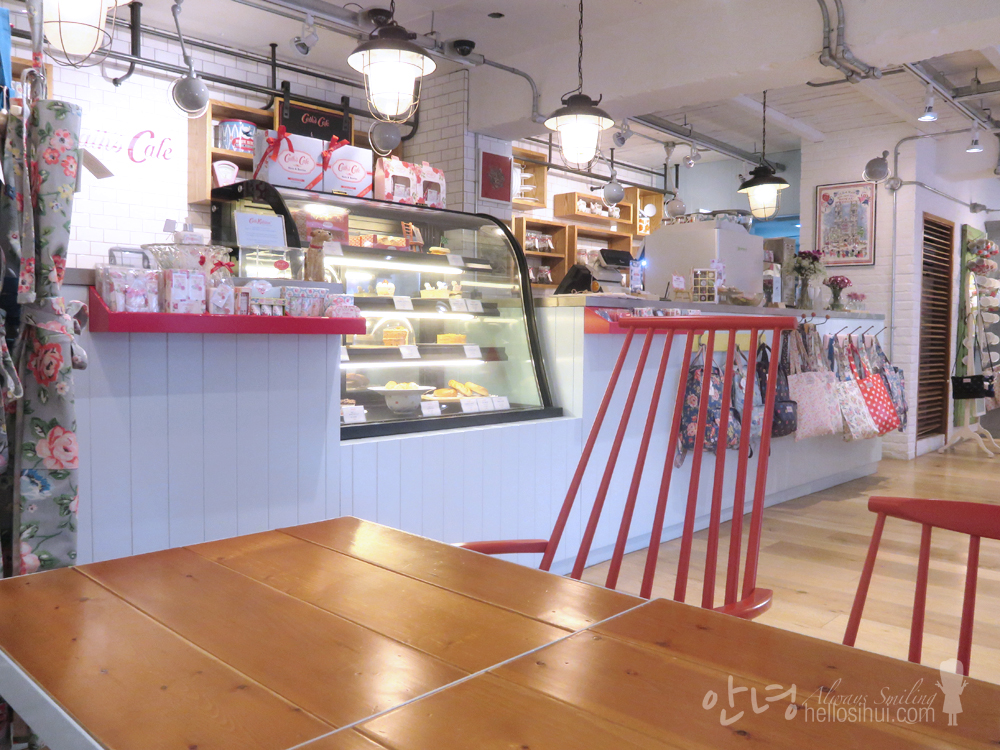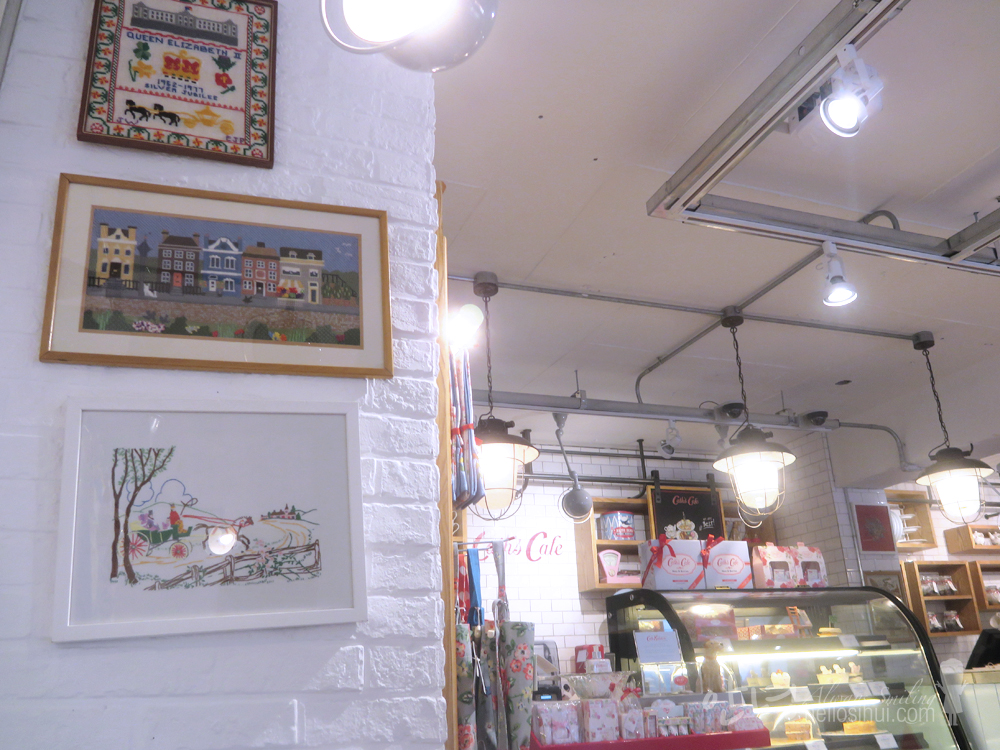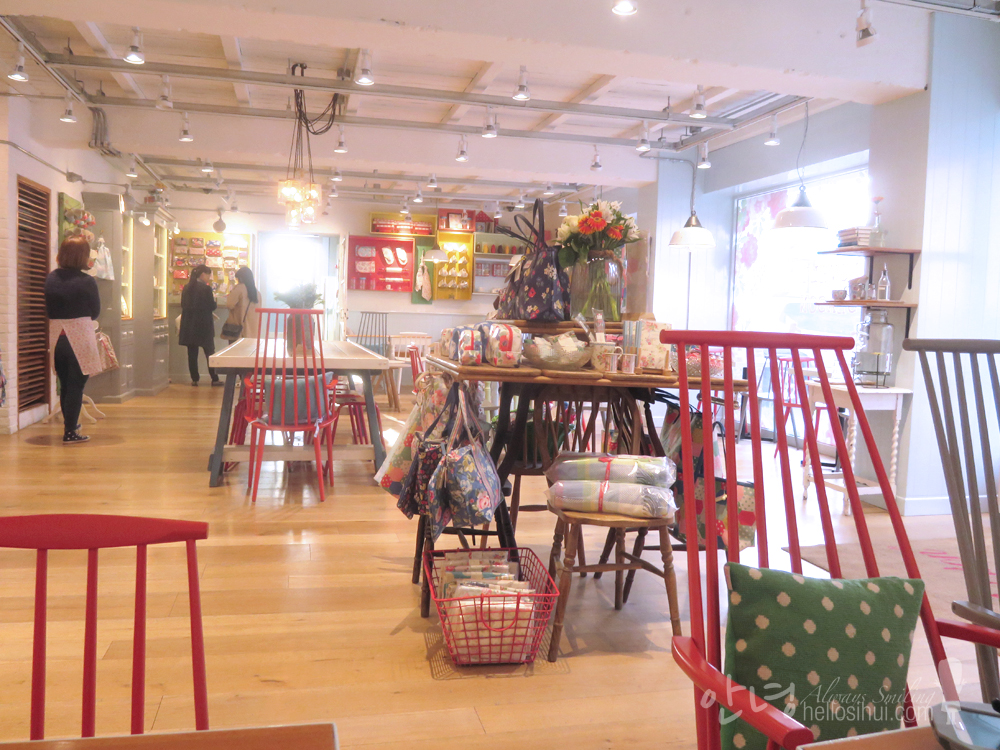 #cafe inside out, is decorate with their famous floral prints! Its so pretty and girlish. I'm not quite sure if this cafe interior suits the guys.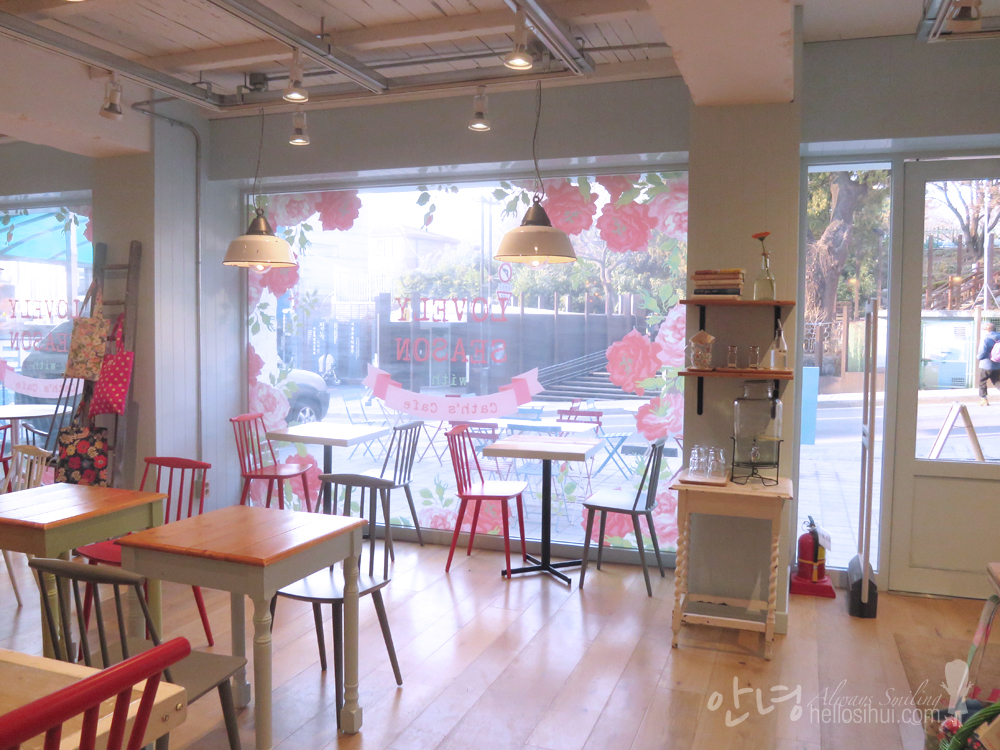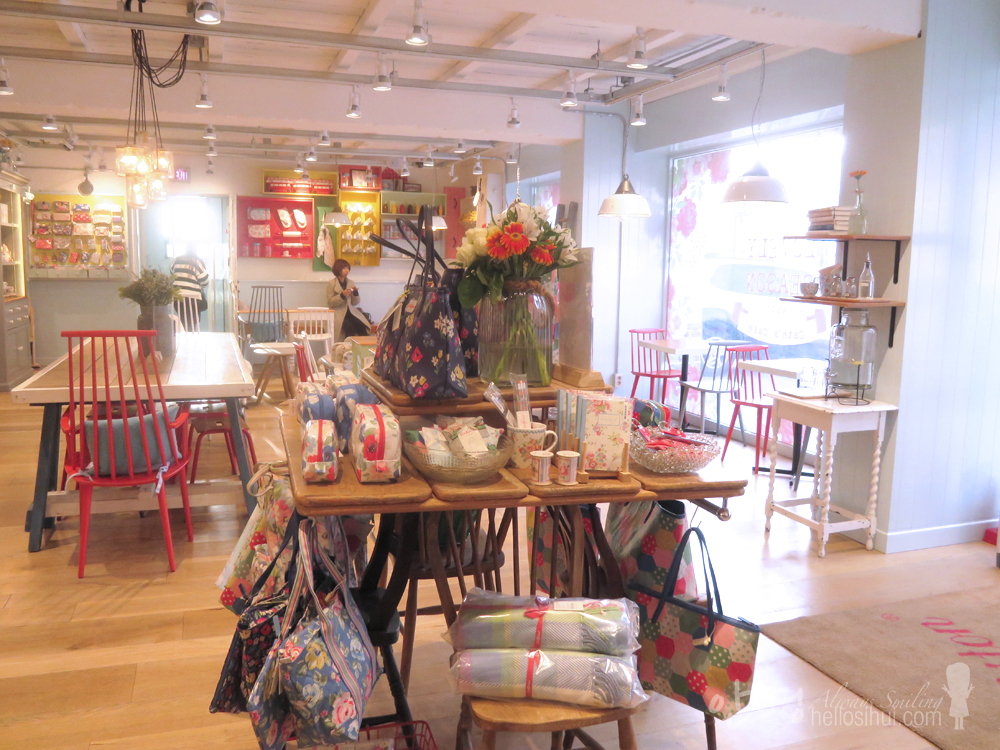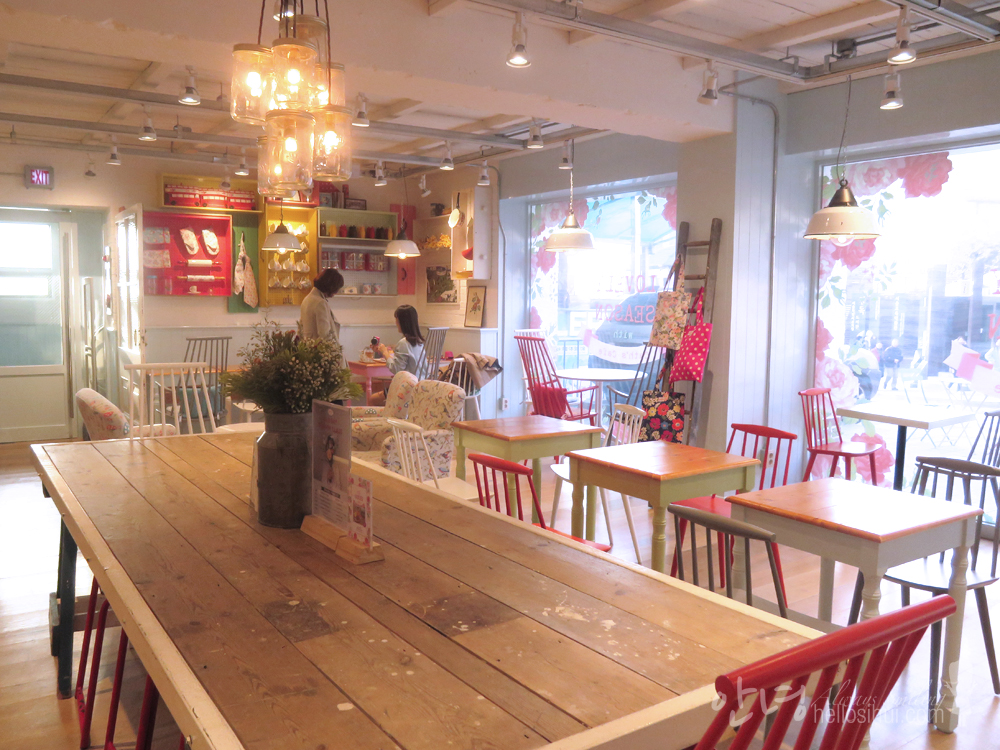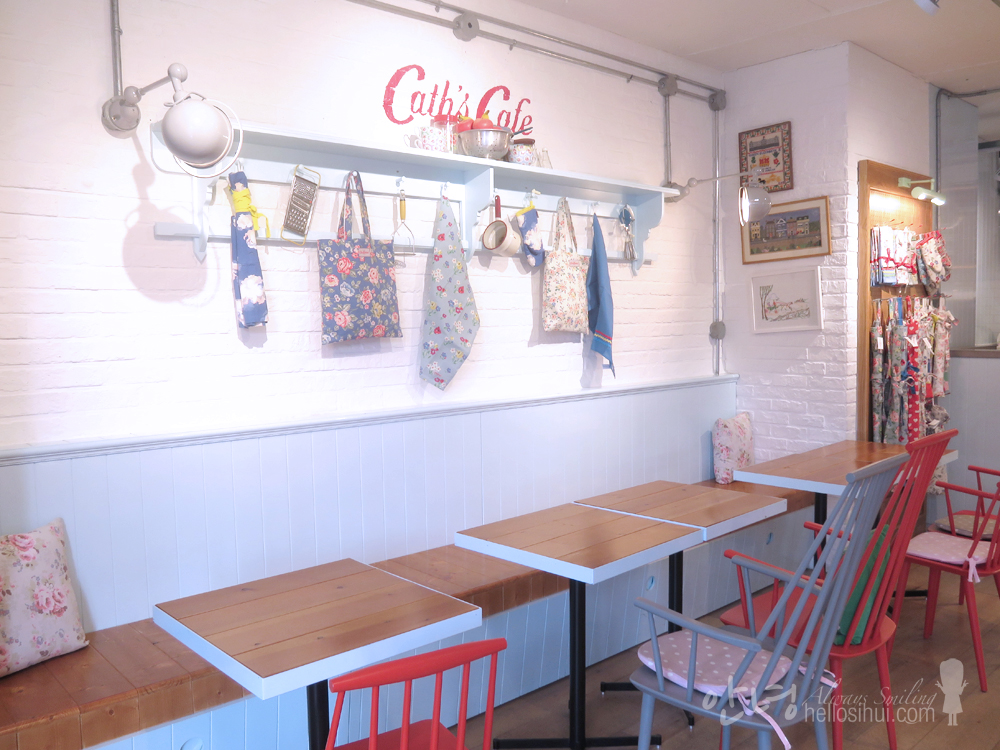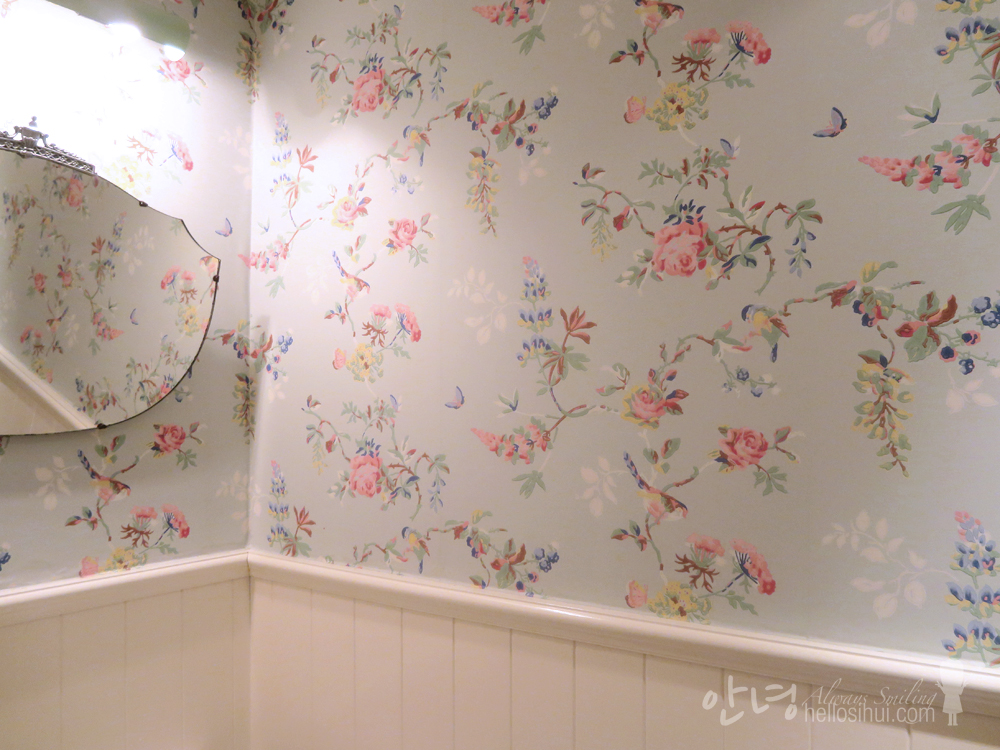 #even toilets are with floral prints. So pretty!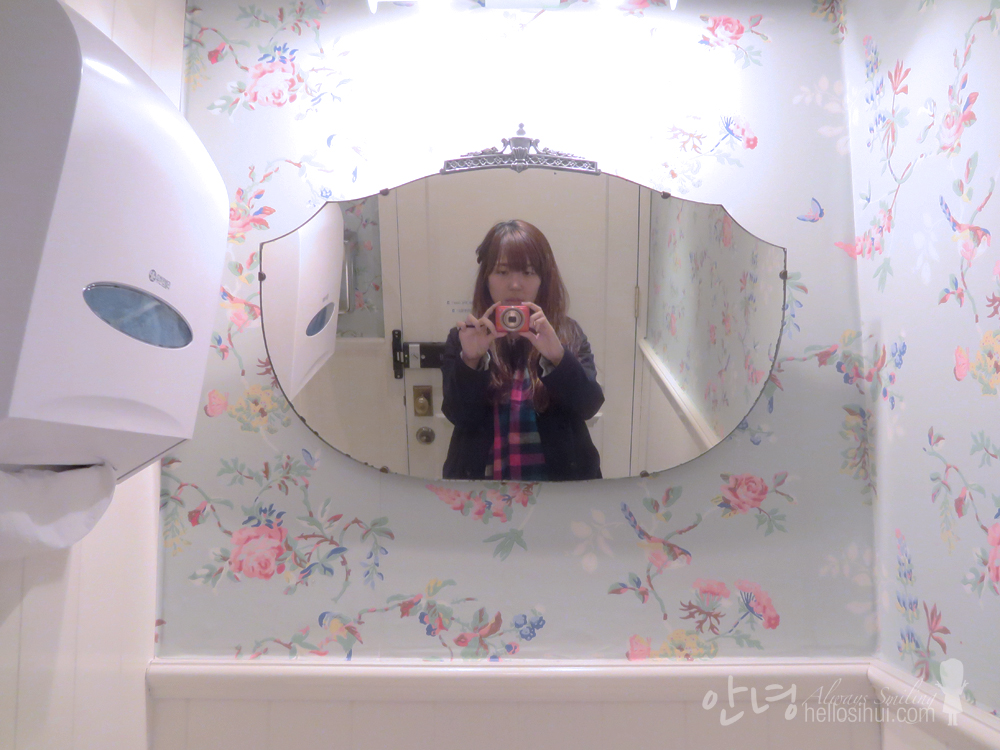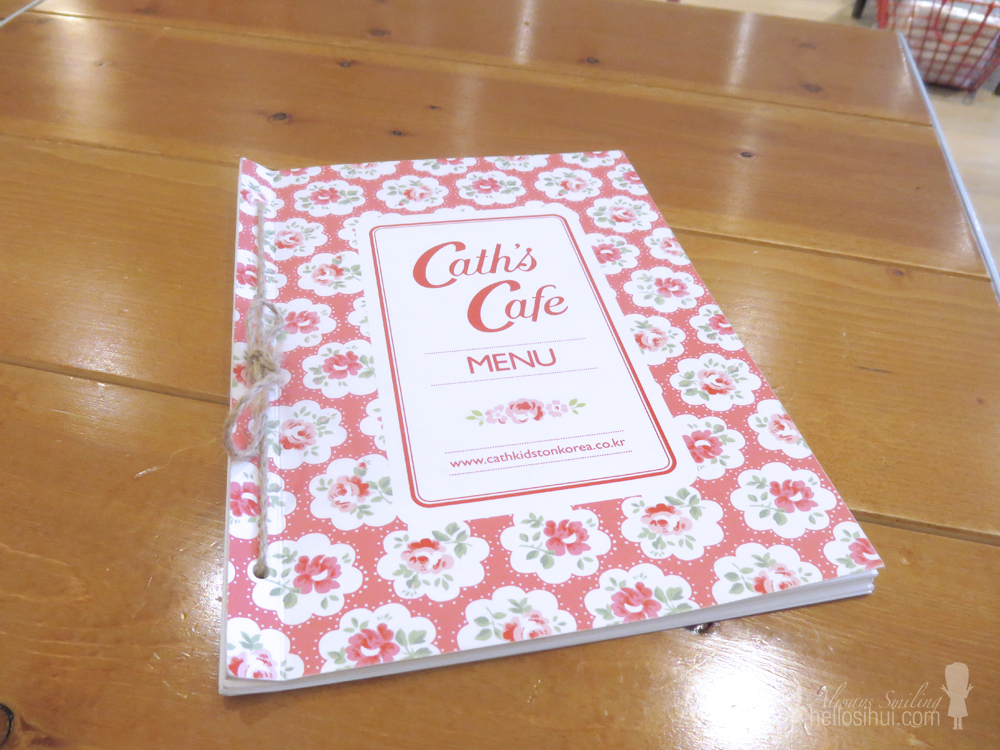 #this is why I love themed cafe. Even menu are designed to suit the entire concept. Floral Prints!!!!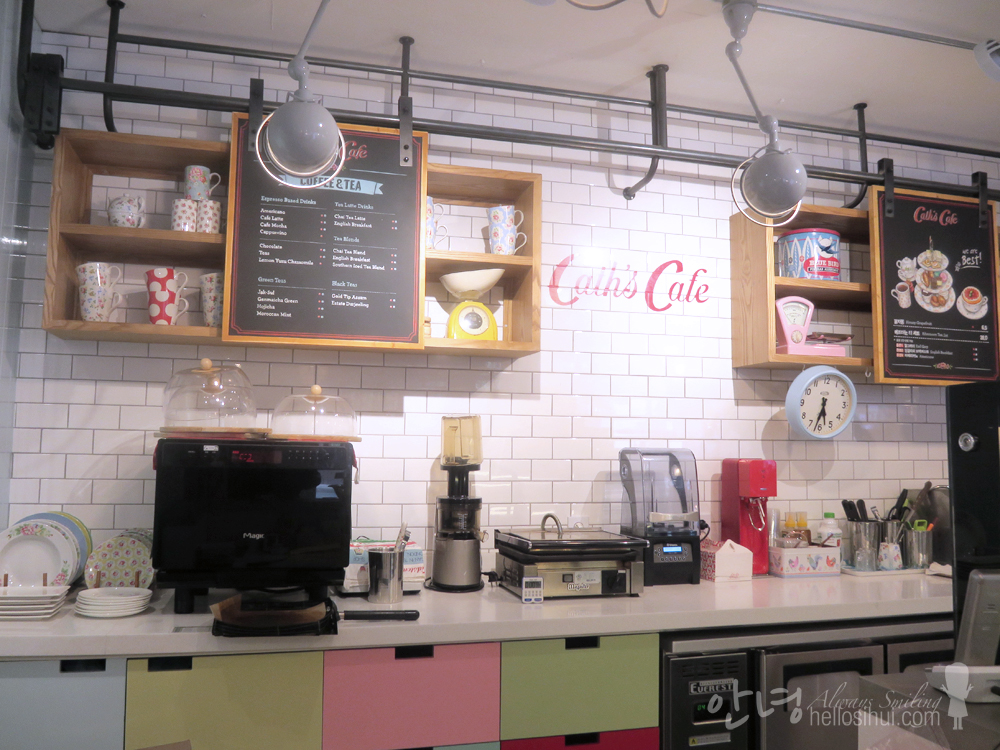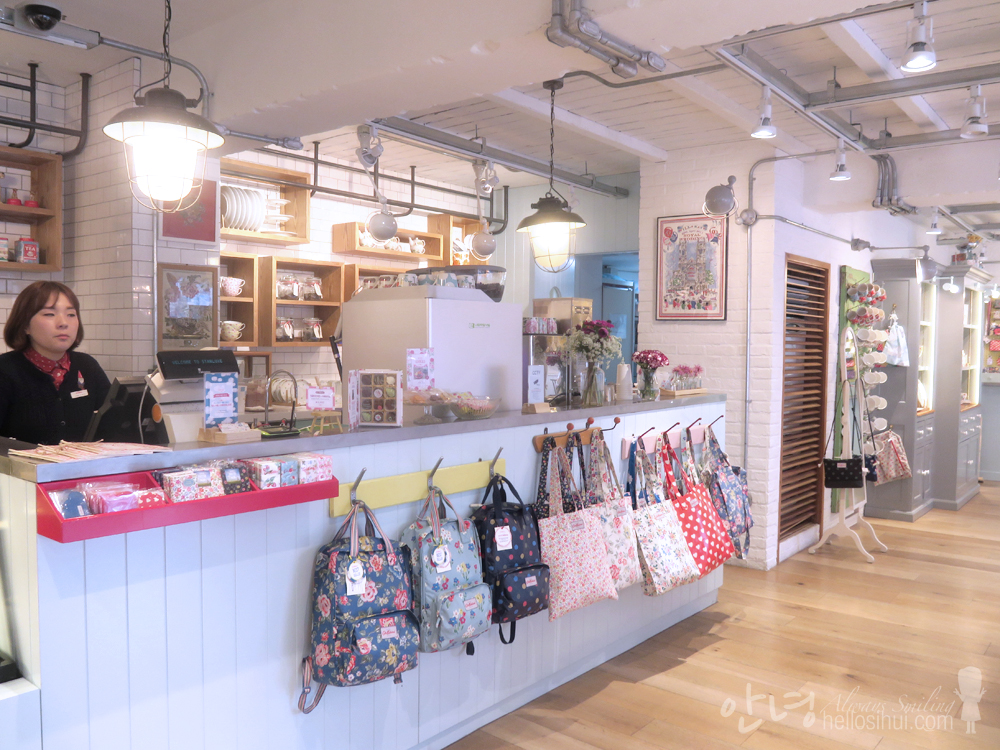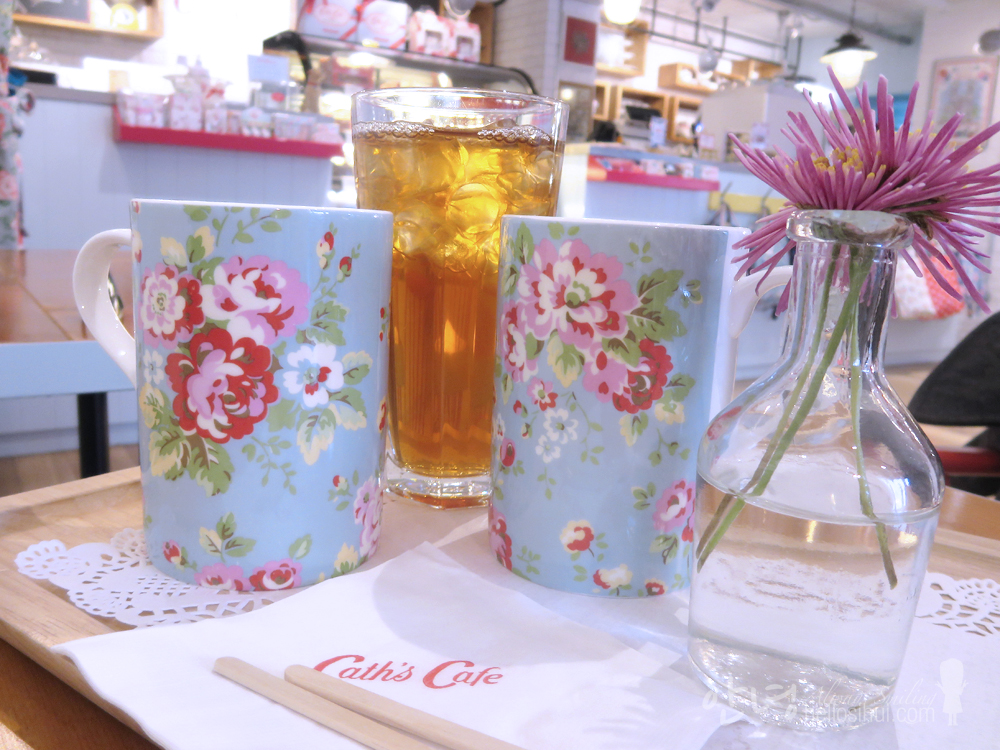 #we ordered, green tea latte, black tea latte (as usual, I'm boring I know haha) and Ice tea! Served in Cath Kidston cups! So pretty!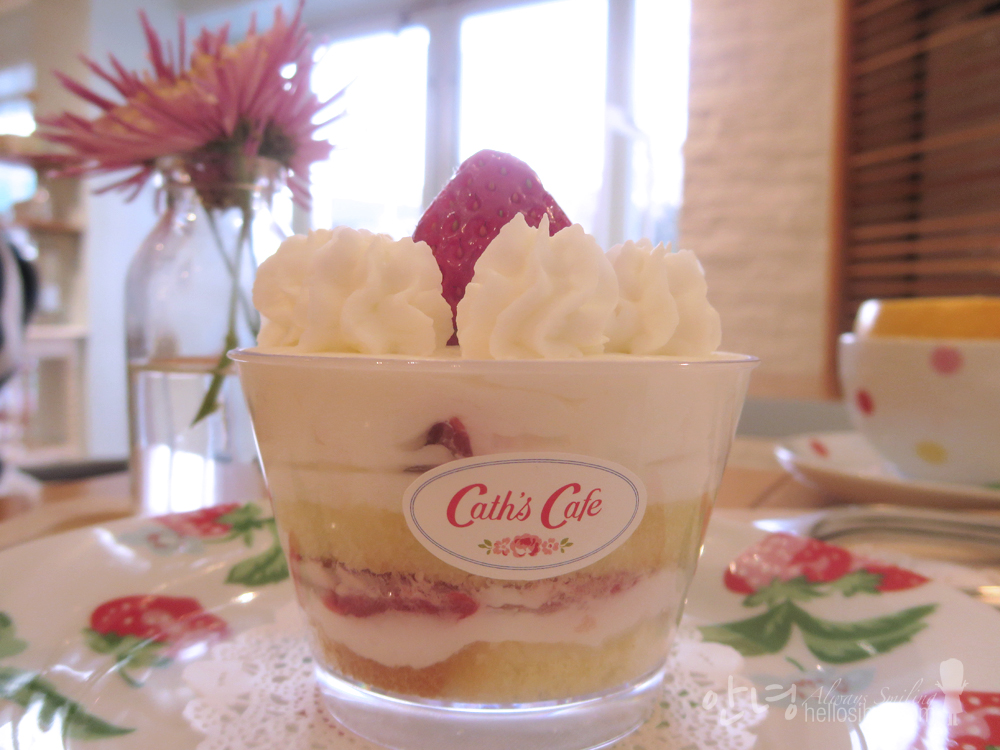 #this strawberry short cake gonna be the best! I love how soft the cake was, and the strawberries were generous. And, we bought the last one!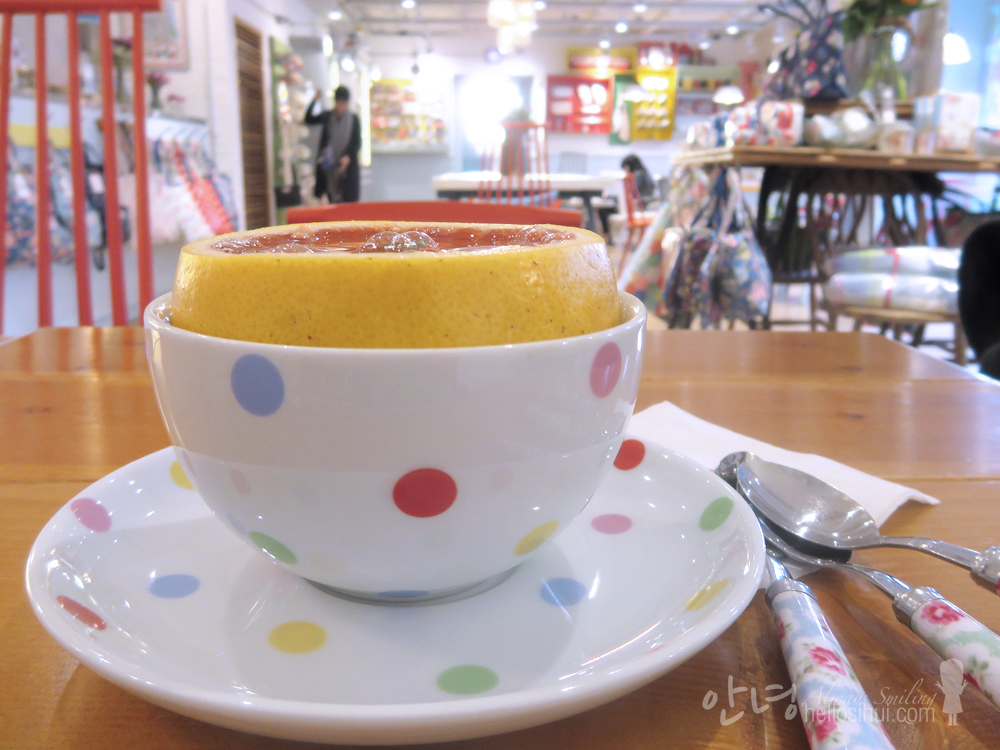 #Look at the cup! Its polka dot design! How cute it is!!!!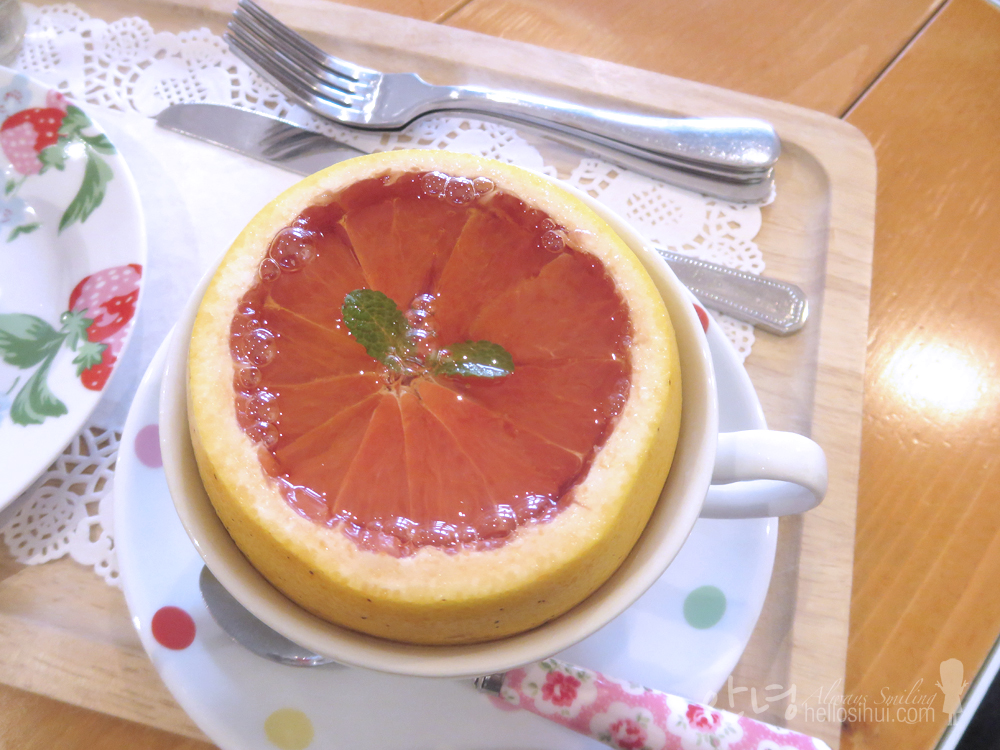 #I saw this dish from KBS Happy Together Supper Segment where 4 Minutes' Hyuna did this and make everyone speechless how tasty it gonna be. I'm quite excited to try this dessert because it seems healthy and delicious! Well, overall I love it too! It's gonna be so simple and easier to prepare 🙂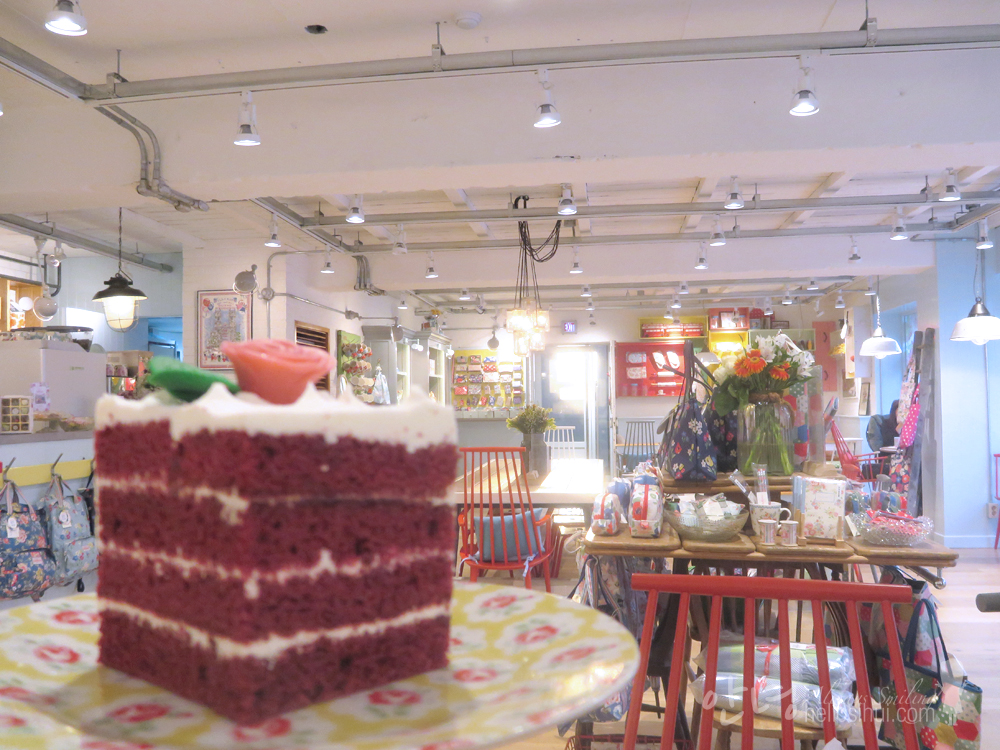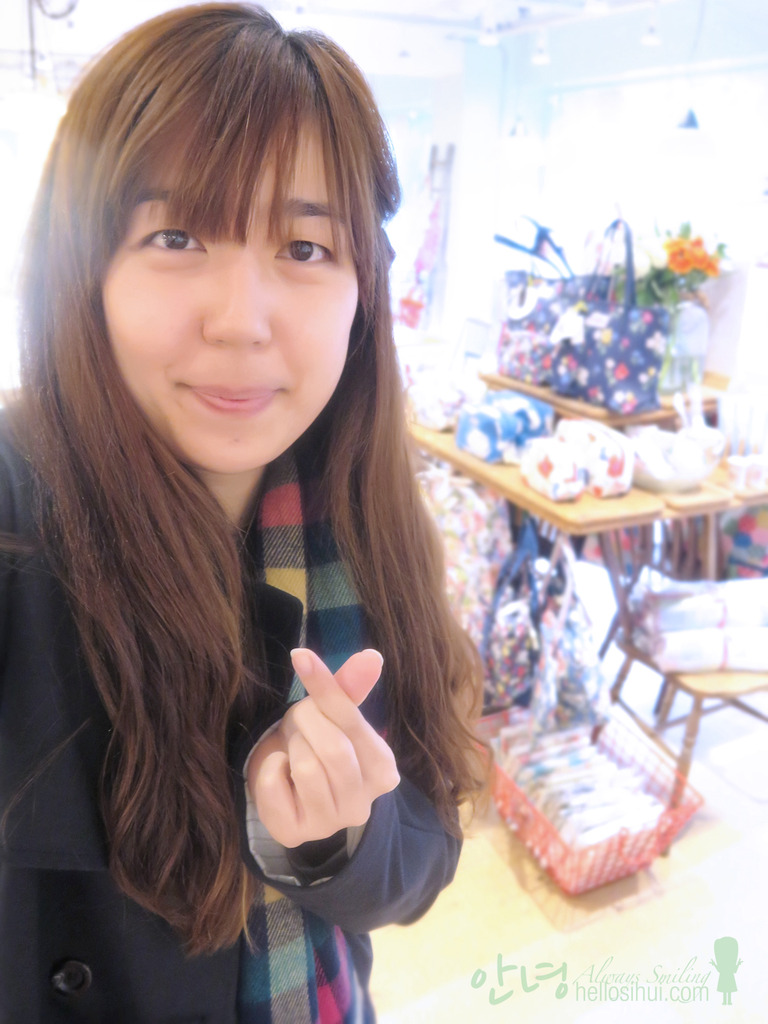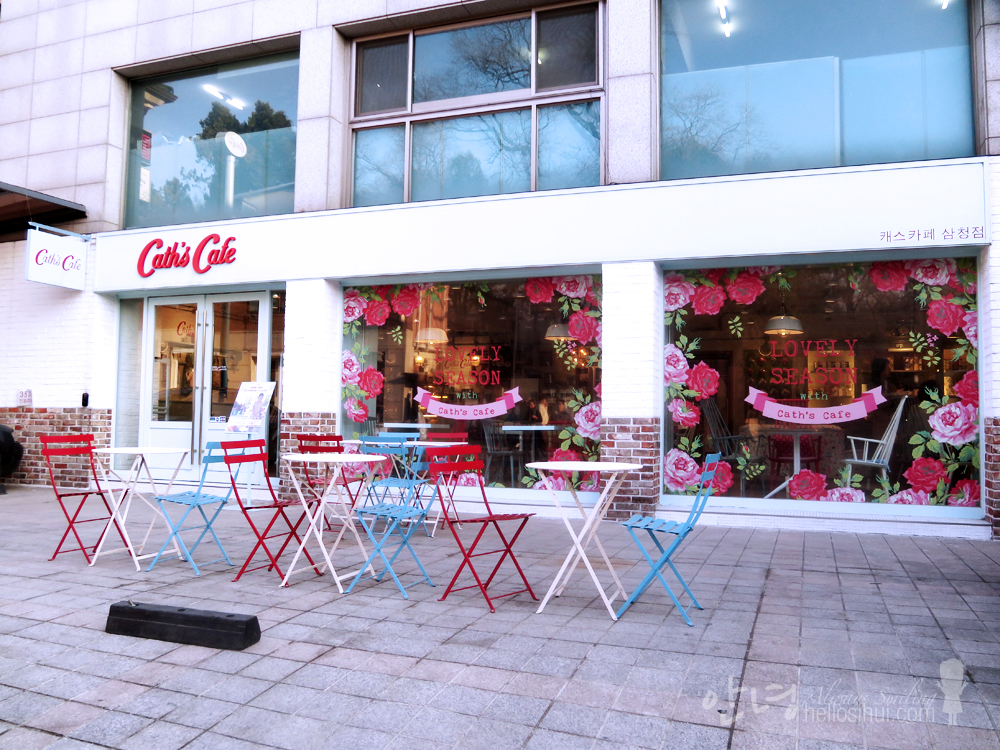 Cath Kidston Cafe (Cath's Cafe)
Address: 서울특별시 종로구 화동 138-7 북촌로 5길 43
Address in English: Seoul, Jongro-gu Hwadong 138-7 Bukchon-ro 5gil 43
Hours: 10:30am – 10:00pm
Tel: 02-722-4657
Direction: Anguk Station Exit 1. Walk straight and cross the road, and walk into the beautiful alley beside Deokseong Girls' Middle & High Schools. Walk Straight all the way, pretty a long walk, till you reach a cross junction (where by you will pass by Street Churros on your right, having Jeongdok Public Library and Tourist Information Centre in front of you at the opposite road at the cross junction) Turn right (without crossing the road) and you will see Cath's Cafe in awhile! It might takes a good 20mins walk, long but interesting walks with lots of shops!
---
---