Running Man HAHA's Loco Quan 401 at Hongdae (런닝맨 하하 401홍대)
I have blogged about Running Man HAHA's Mak chang restaurant (Pal Ja Mak Chang) back then in 2012. In 2014, they actually went through some remodelling and back as Loco Quan 401 with changed menu. And during my recent trip (March/April 2015) I visited his brand new restaurant with my friends and tried their speciality – Jeju Black Pork. I remembered how tasty and juicy it was during my 2011 and 2013 Jeju trips! So, I'm pretty excited to try their new menu! 🙂 If you visited Pal Ja Mak Chang before, Loco Quan 401 is located at the same place. (He even opened 401 at the most famous tourist spot – Myeongdong too)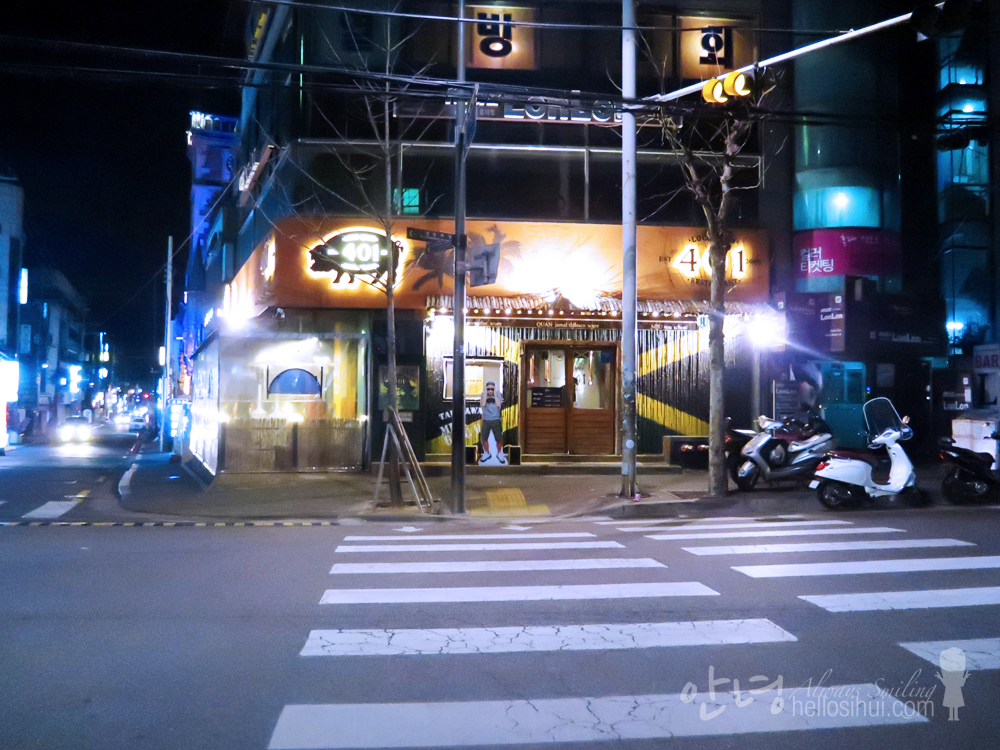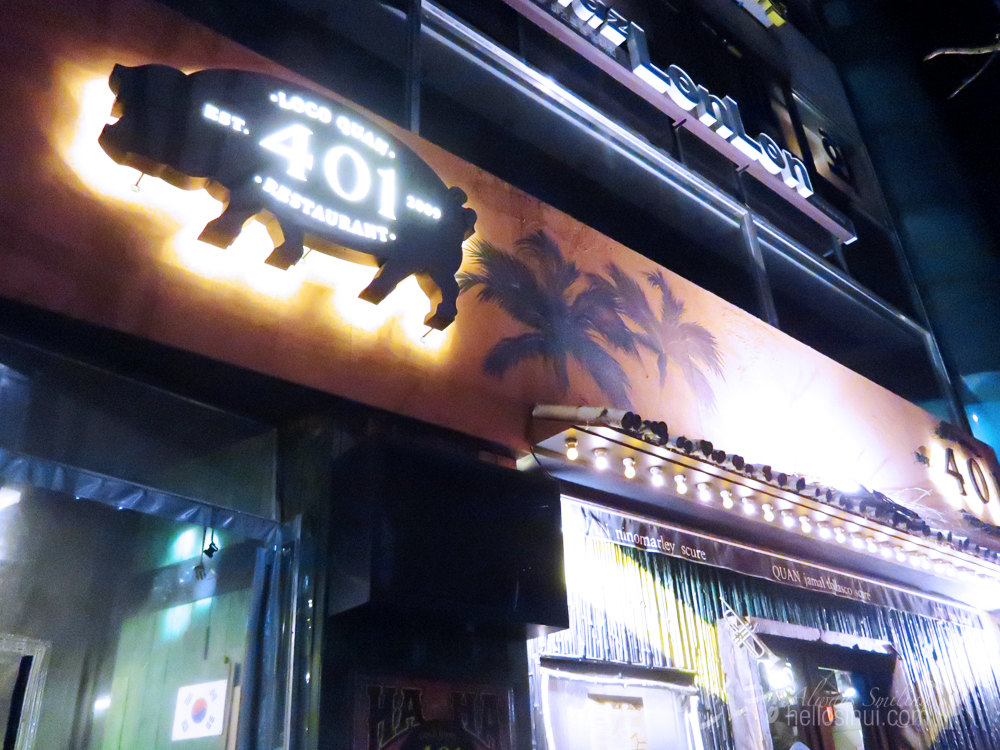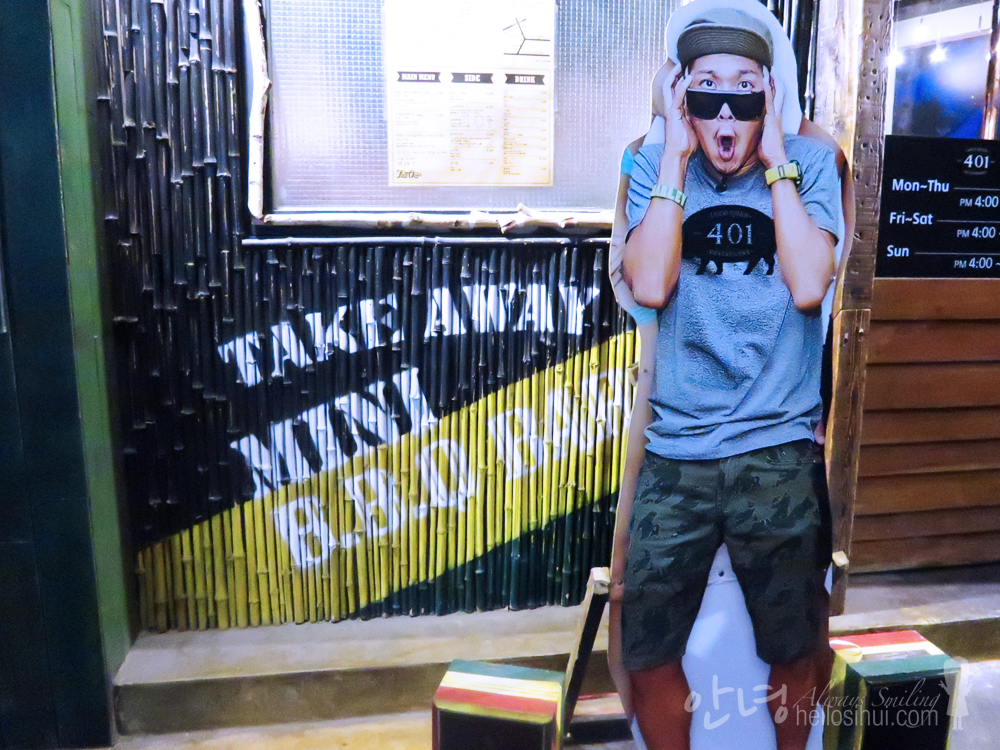 #no, i didn't see the real HAHA. I only see this cute HAHA standing outside welcoming us haha!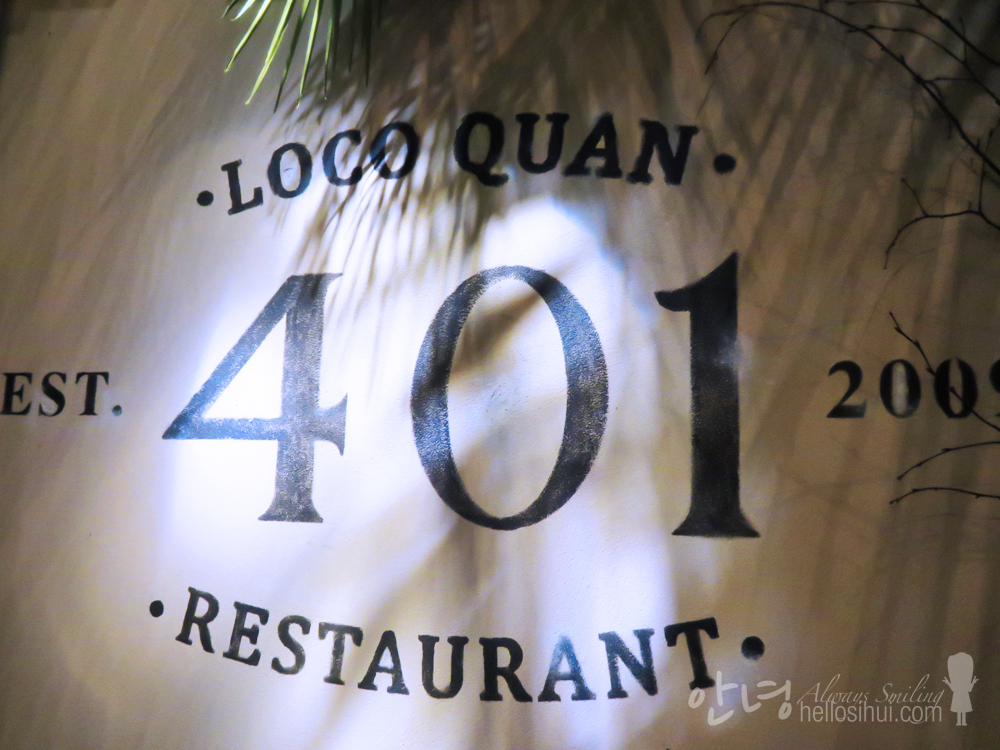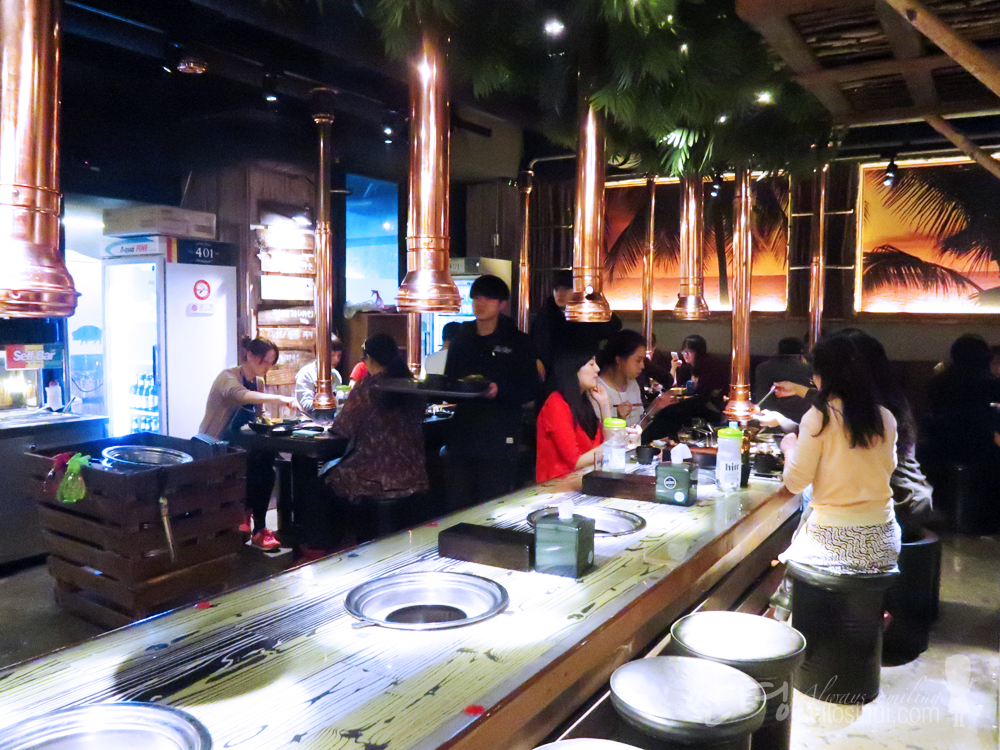 #the interior changes a little as compare 🙂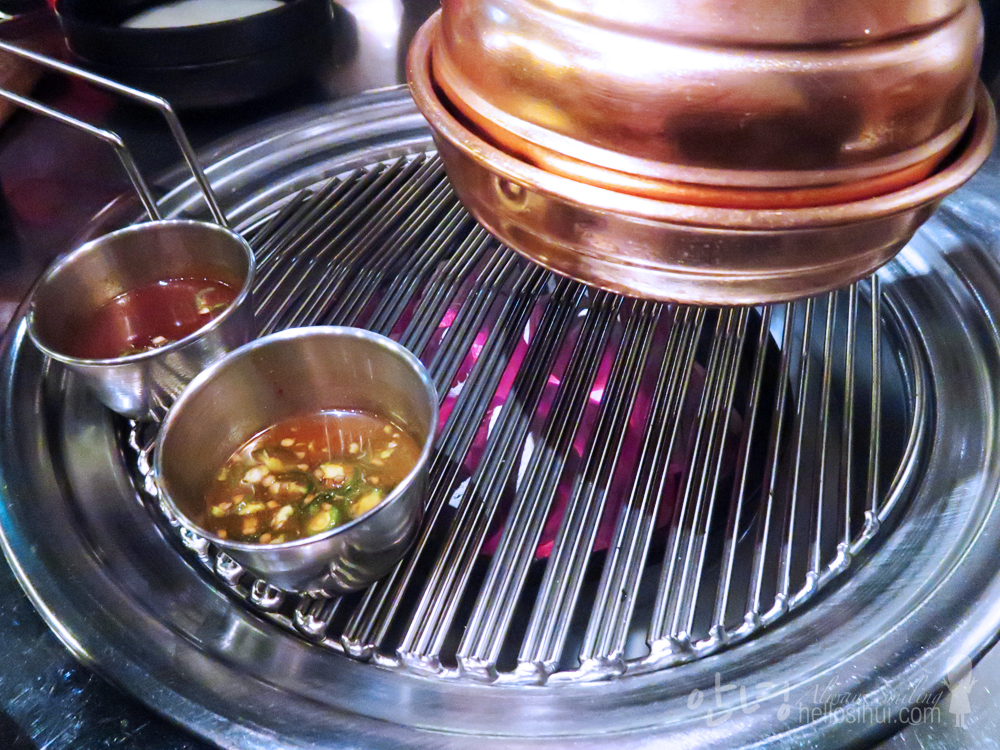 #the sauces for the meat was pretty awesome. I don't visit much BBQ places, but this probably the only place that serve such yummy sauce 🙂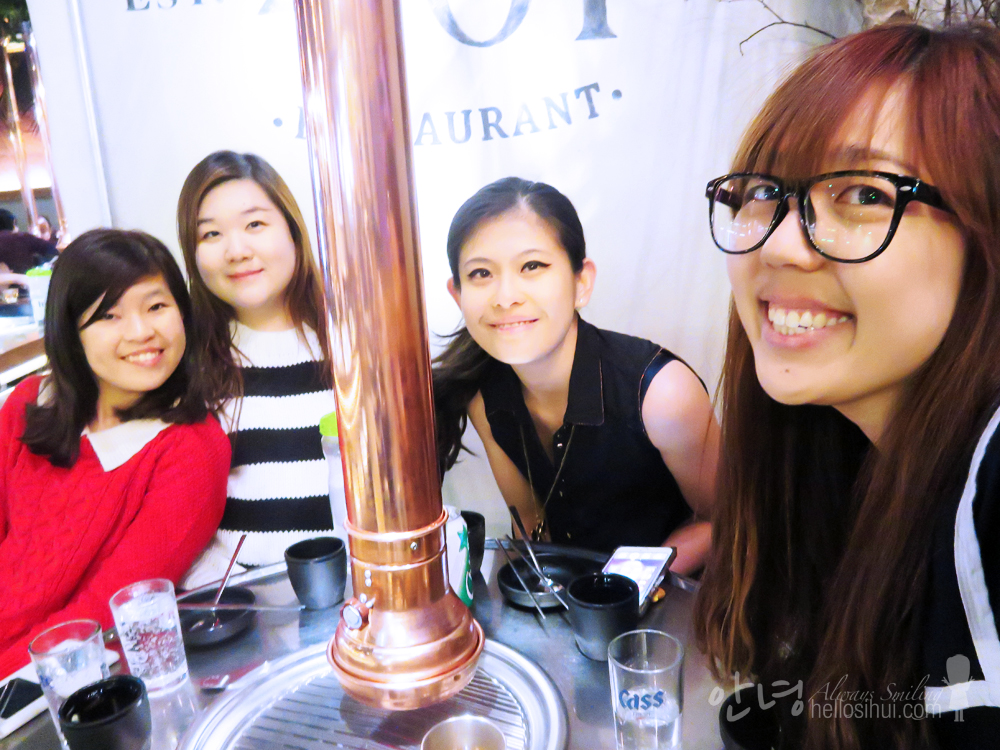 #I visited 401 twice, one with YS, Yuki and my cousin, and another time with six+one which we forgot about a photo haha! :p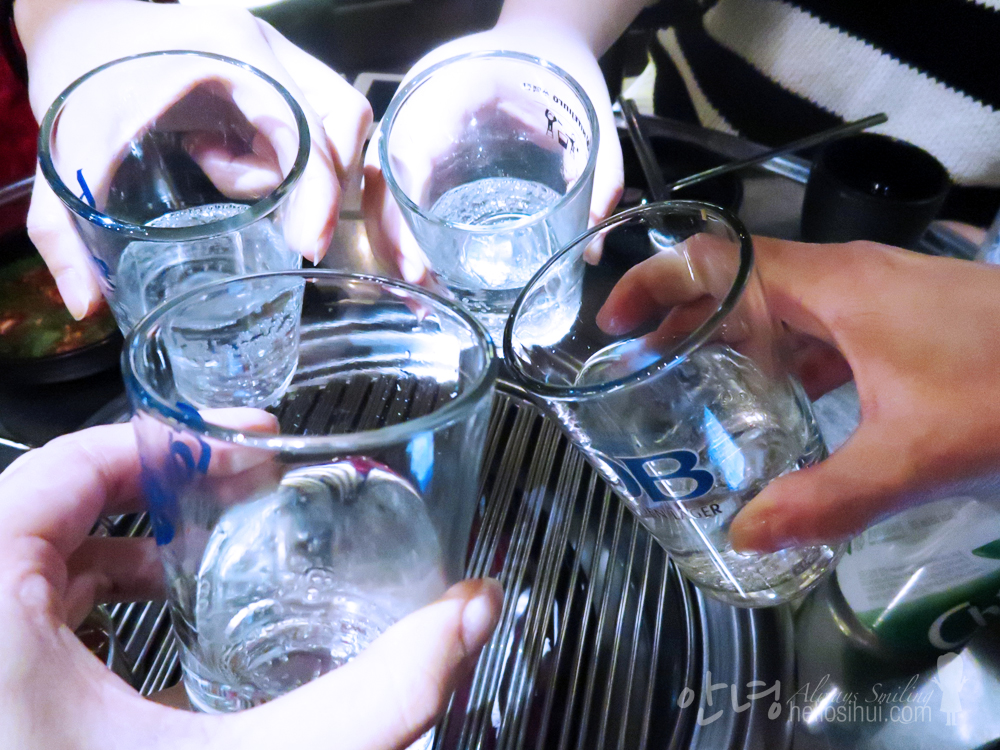 #cheers is a must for every meal 🙂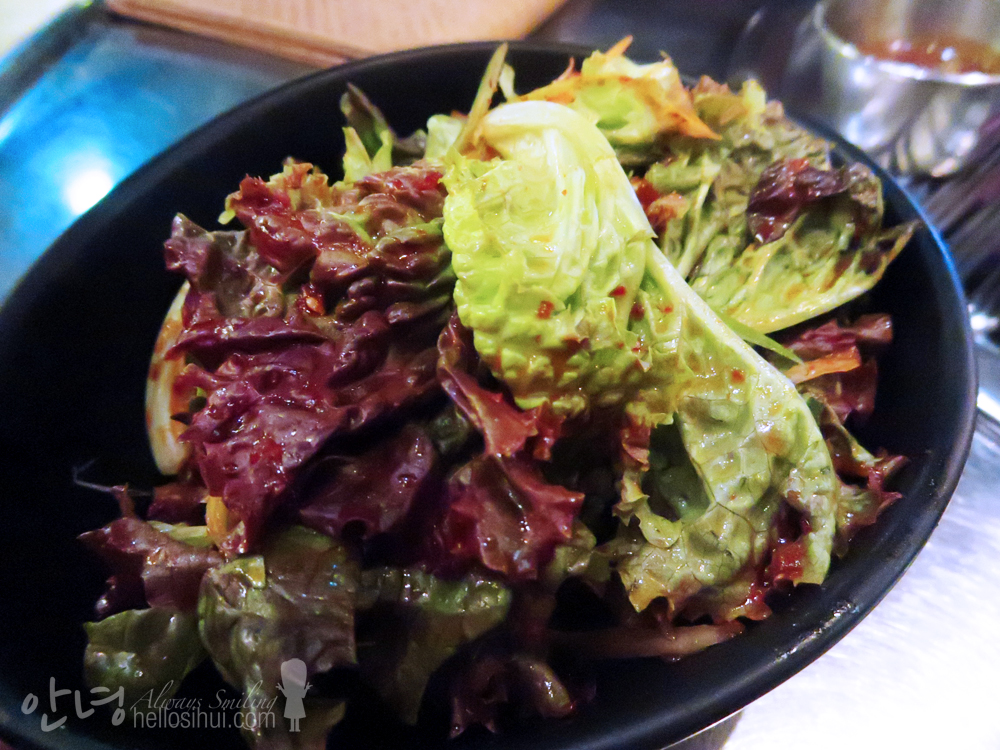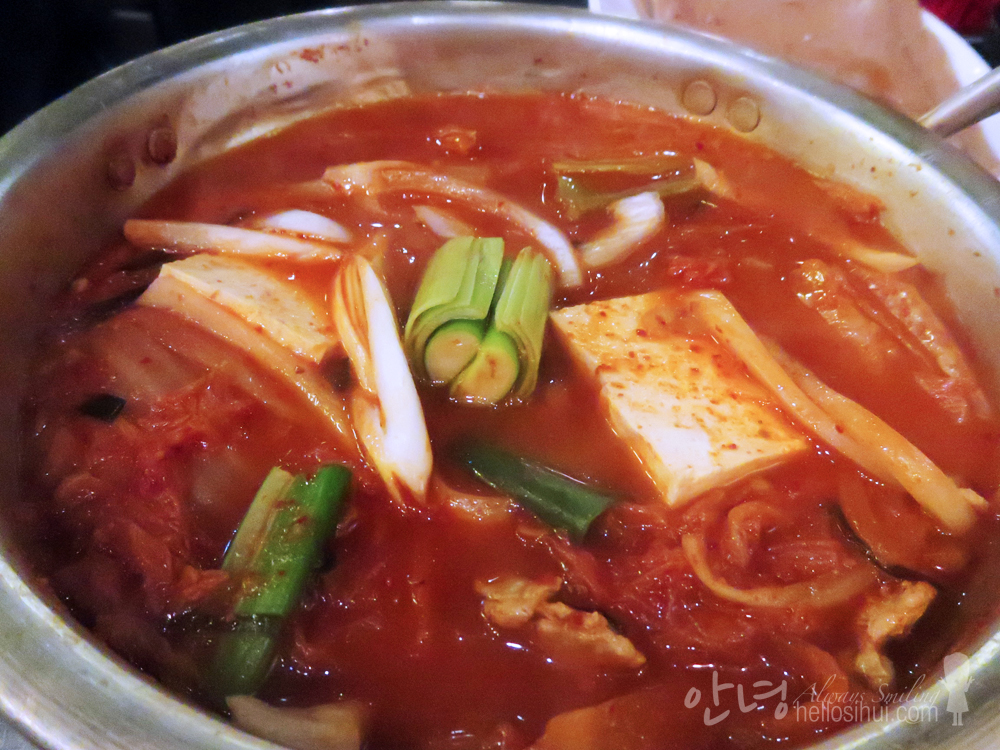 #Kimchi Stew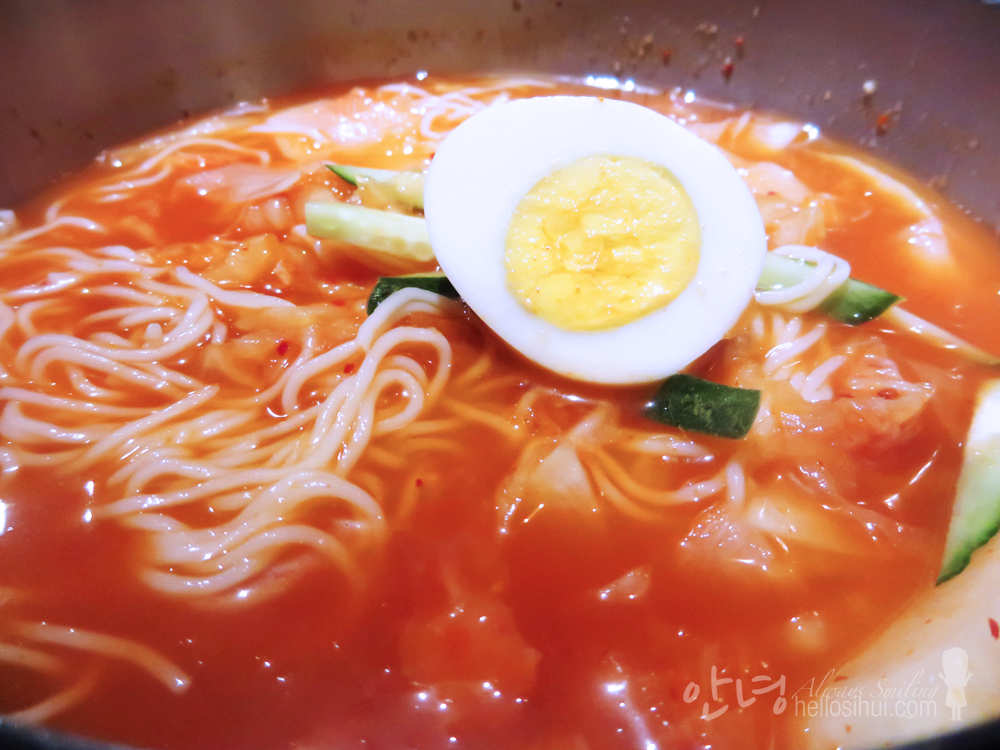 #Dongchimi Noodle (cold kimchi noodle that is really refreshing!)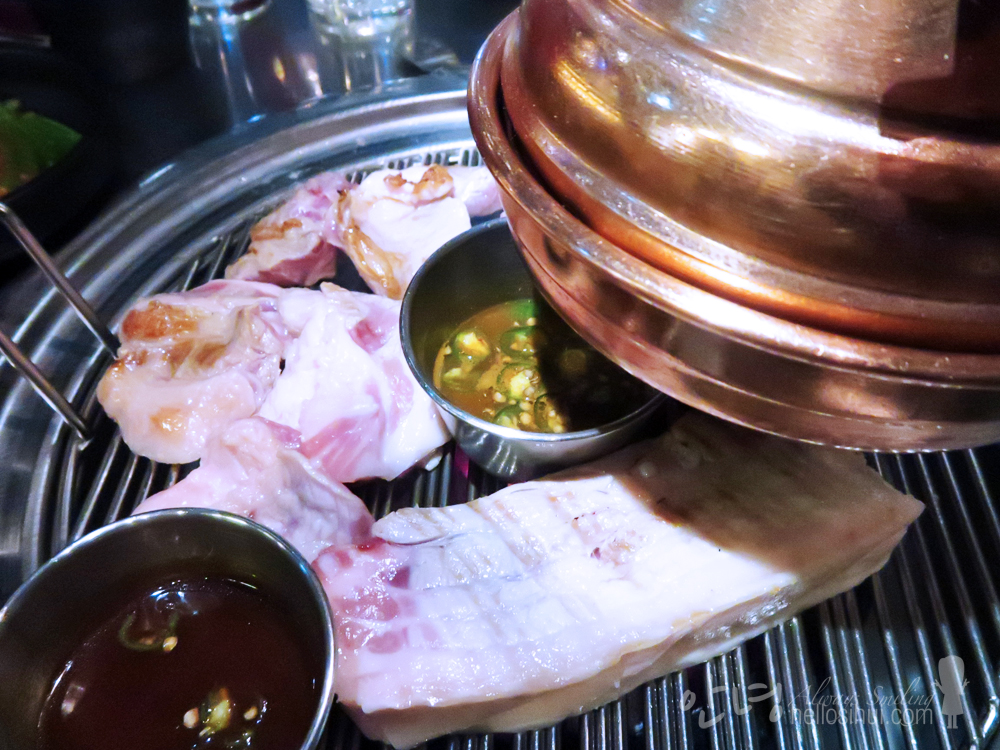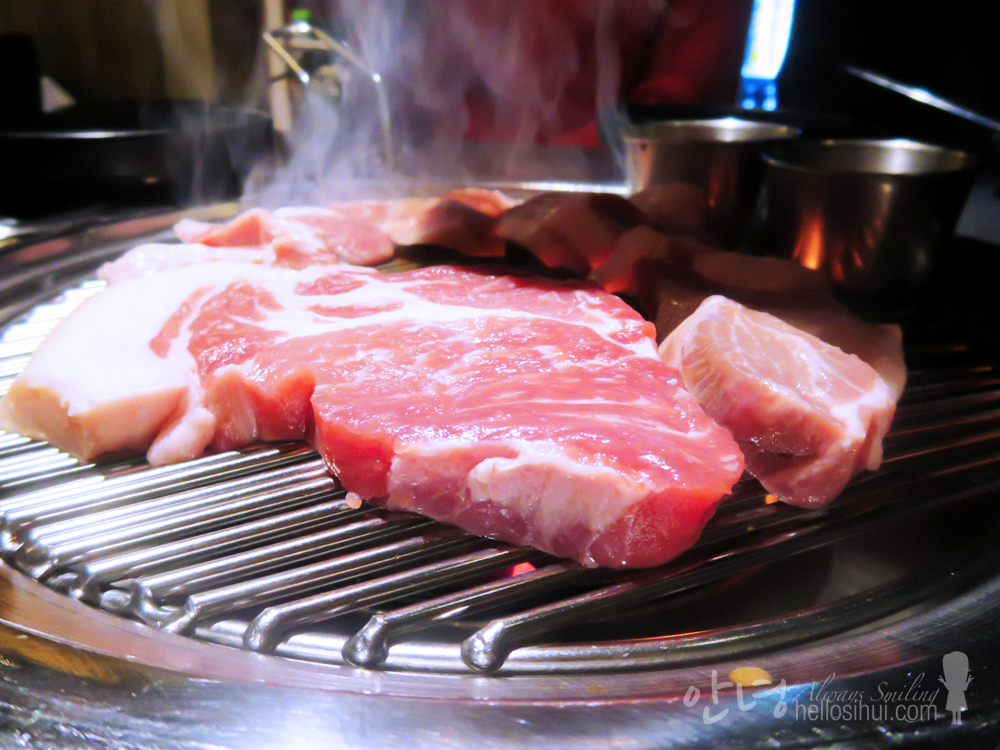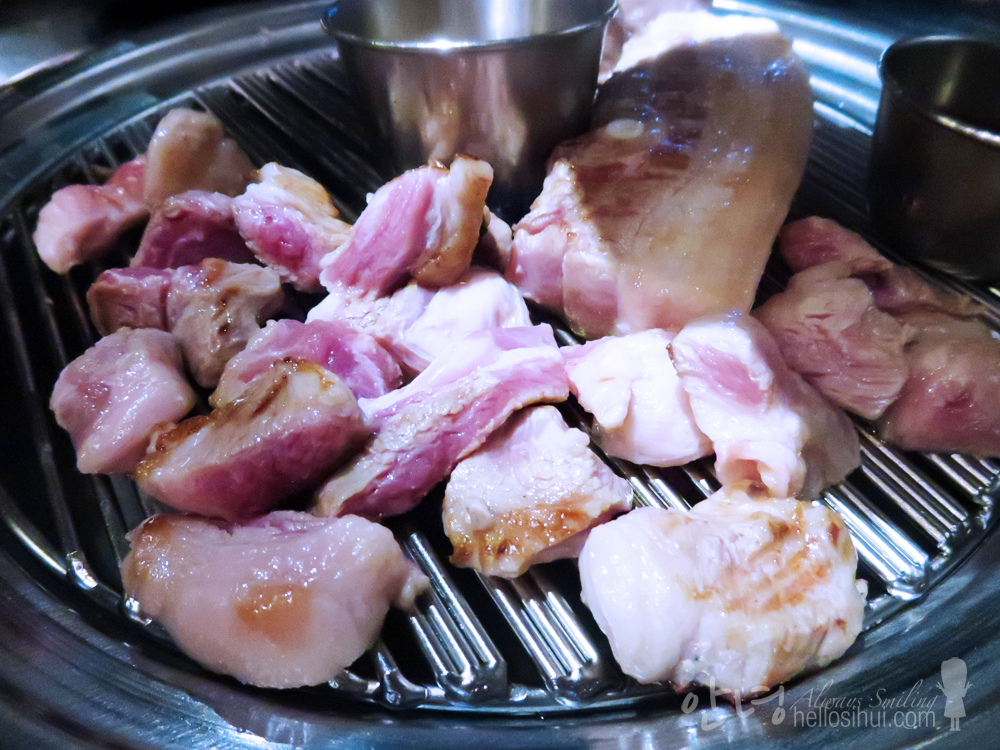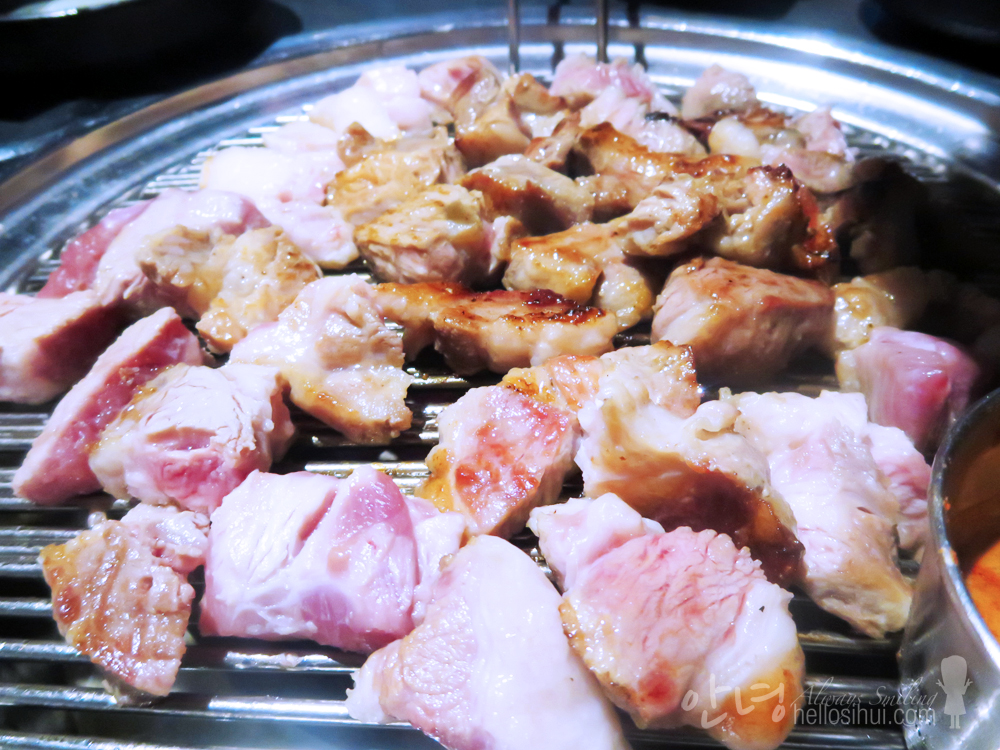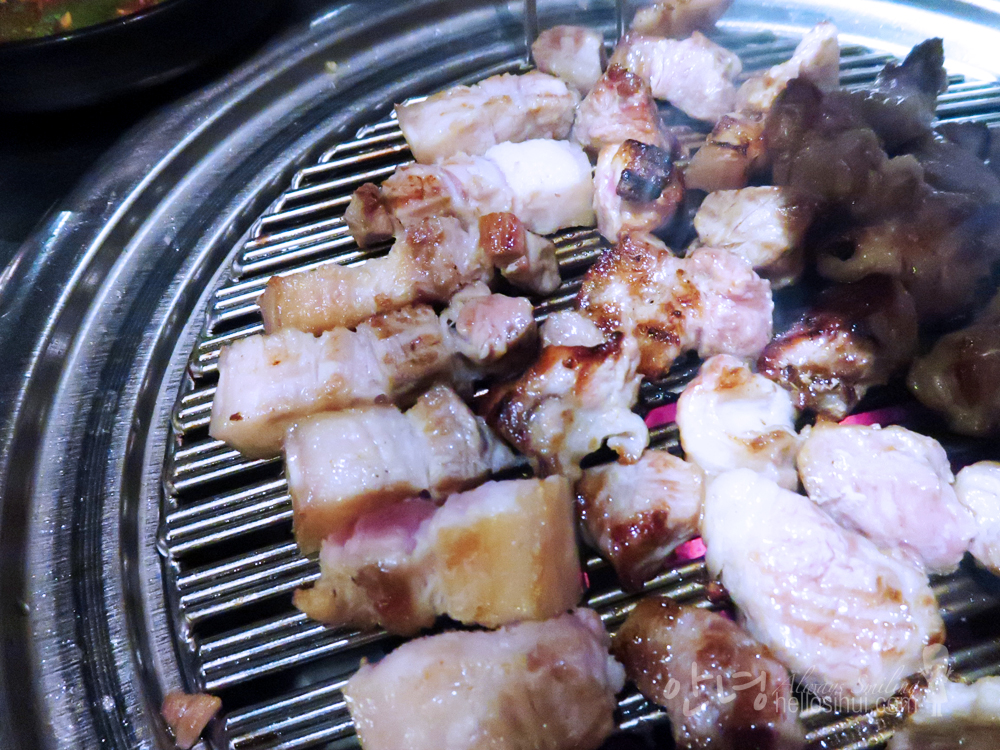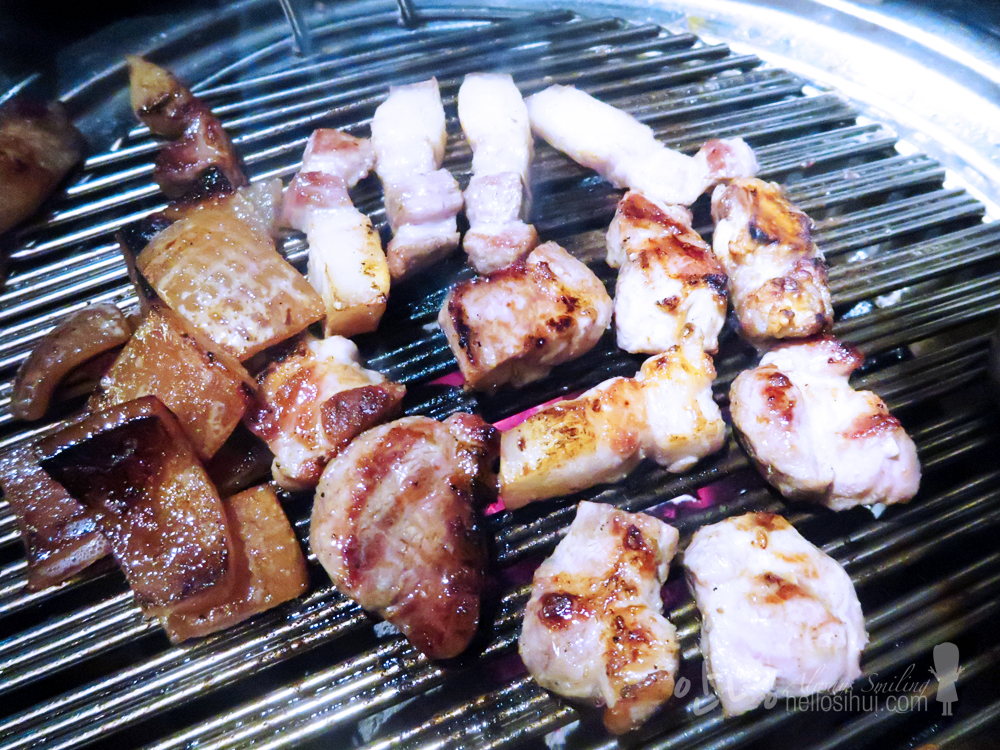 #Jeju Black Pork just taste better! Personally, I like 401 more as compare! 🙂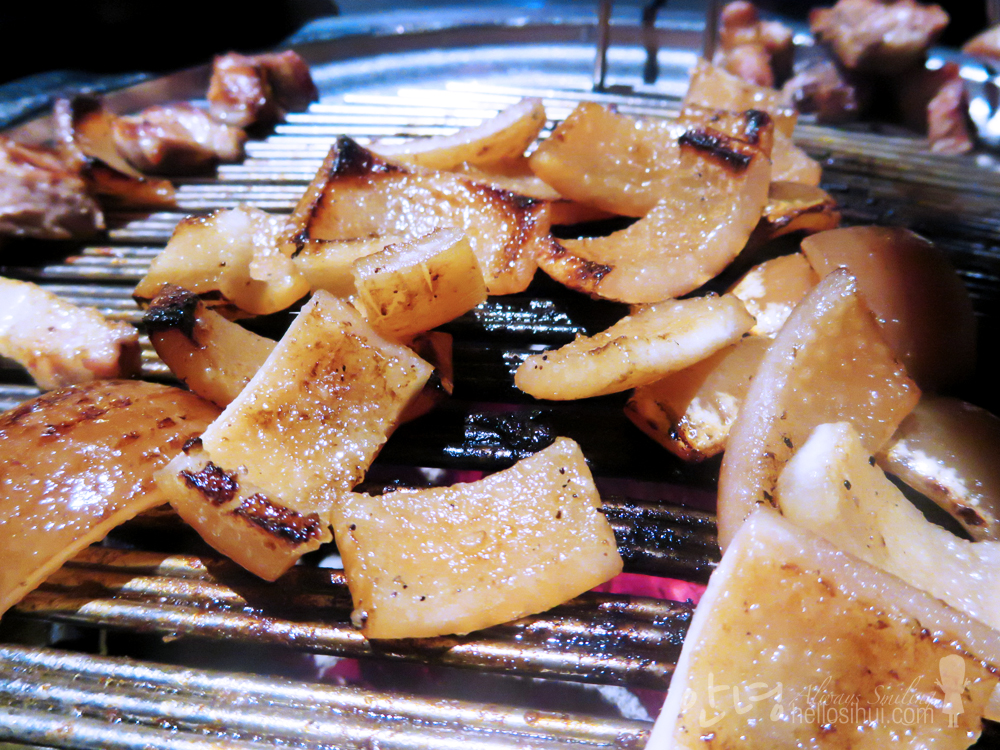 #This is collagen that makes you prettier haha! I read it somewhere to realise Korean girls love collagen like this too!
Running Man's HAHA Loco Quan 401 BBQ Restaurant
Address: 서울특별시 마포구 서교동 395-17
Address in English: Seogyo-dong, Mapo-gu, 395-17
Hours: Mon – Thu, Sun ~ 4:00pm – 2:00am , Fri – Sat ~ 4:00pm – 4:00am
Direction: Hongik Station Exit 9, walk towards Sang Sang Ma Dang, you will passed by Luxury KTV before SSMD. 401 is just opposite SSMD.
Menu: You need to order at least 2 servings for 4 pax!
---
---