HELLO DUBAI AGAIN – DAY 7 – Arabian Tea House
[Travel in January 2019]
A little surprise when I stepped in the tea house, through the door there you see a little greece-vibe with blue and white benches and tables. The entire tea house change instantly, and you almost forget you are in Dubai.
The exterior is beautiful!
Weather already was one of the coolest during this period, but, I can imagine sitting outside felt summer.
The vibe inside! 🙂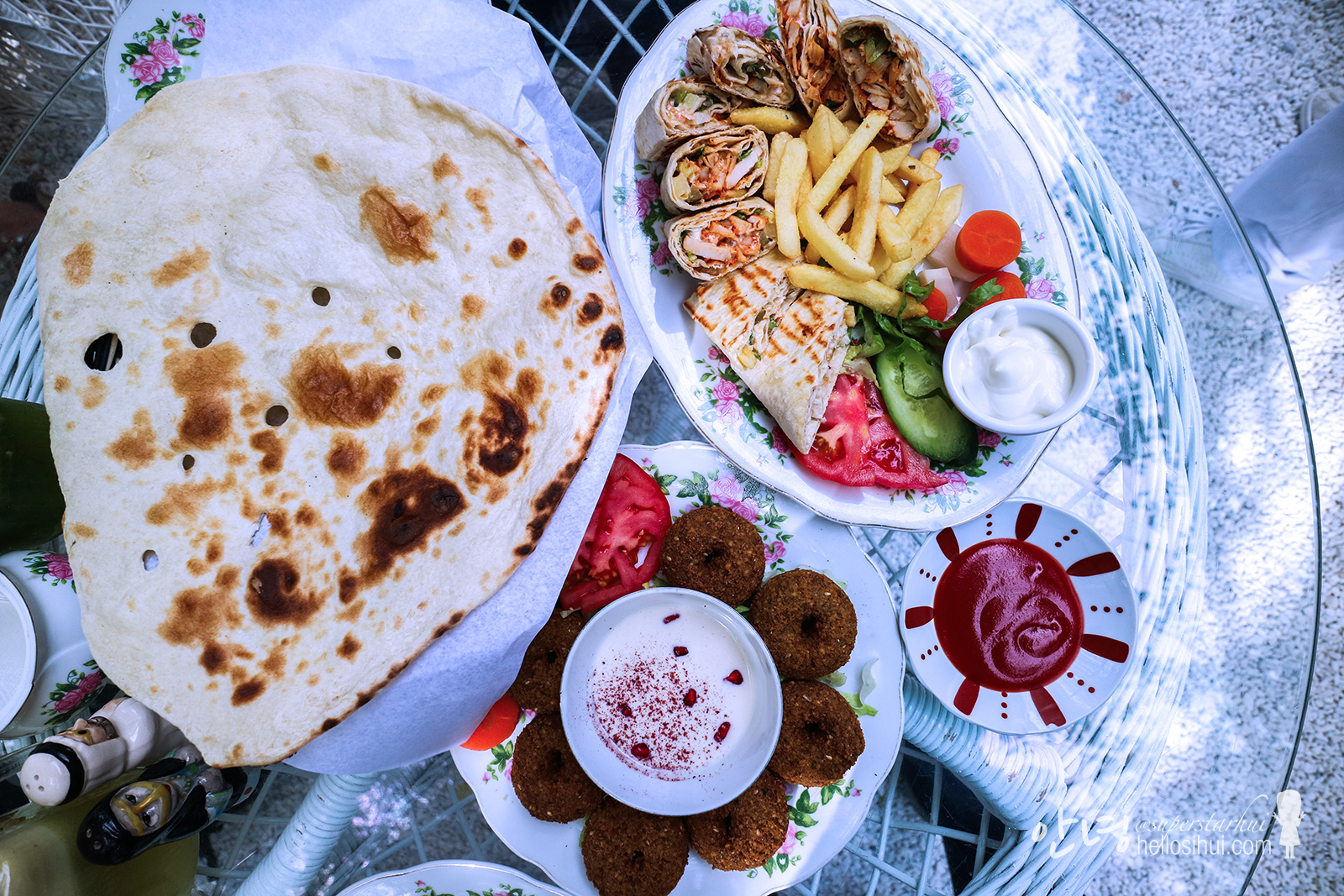 Our orders, was amazing! 🙂 Free flow naan yums!
Falafels + Chicken Naans – so good!
I can imagine how hot to have my meal here, but beautiful is the keyword!
---
Arabian Tea House
Address: Bastakiya Opposite Musalla Post Office – Al Fahidi St – Dubai – United Arab Emirates
Operation Hours: 7:30AM – 12:00PM
Contact: +971 4 353 5071
Website: https://arabianteahouse.net/
---
Camera
Canon M3
Follow me: IG @superstarhui
#hellosihuigoeskorea for Korea travels
#hellosihuigoestravels for any travel destination!
---
---