Hello Hong Kong 2012 | D2
2nd day of Hong Kong is pretty much Touristy
and some knowledges of Hong Kong's Culture.
I think Hong Kong culture reflect very closely to their design and how chinese style and culture is brought out from design time to time. I think they appreciate chinese characters alot, and we get to see all chinese character all over Hong Kong. True enough, they speak canto more than any other thing. According to my cousin's, this is the first year they start to taught English in English, last year my niece study English via Canto.
But design is not only inspiration but also, something relate to your daily life, the culture, your character and every other thing. True enough, my design is always on the safe zone, and it does relate how SAFE i am in everything. And, I have a wide wide range to explore, be it my design skill or any other thing. My friend have really done a great job by guiding me along the way, telling me where i should improve and explore as well. i really very thankful, despite, there's some little argument along the way, but its a sincere one.
Even friends' name wasn't mentioned here, you know, I do cherish and appreciate a lot no matter what 🙂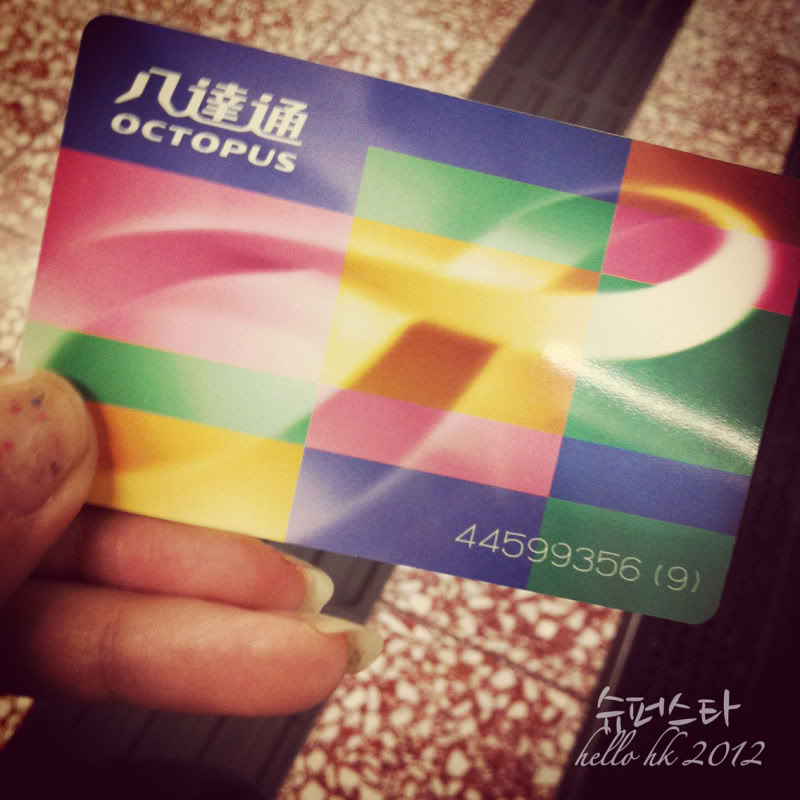 # the MTR card. similar to our Ez-link card, Korea's T-Money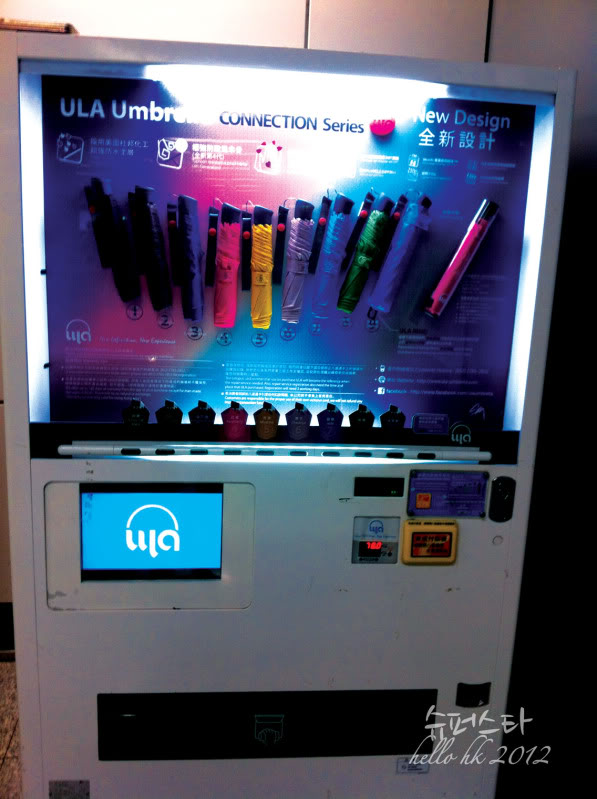 #so cute! do you need umbrella?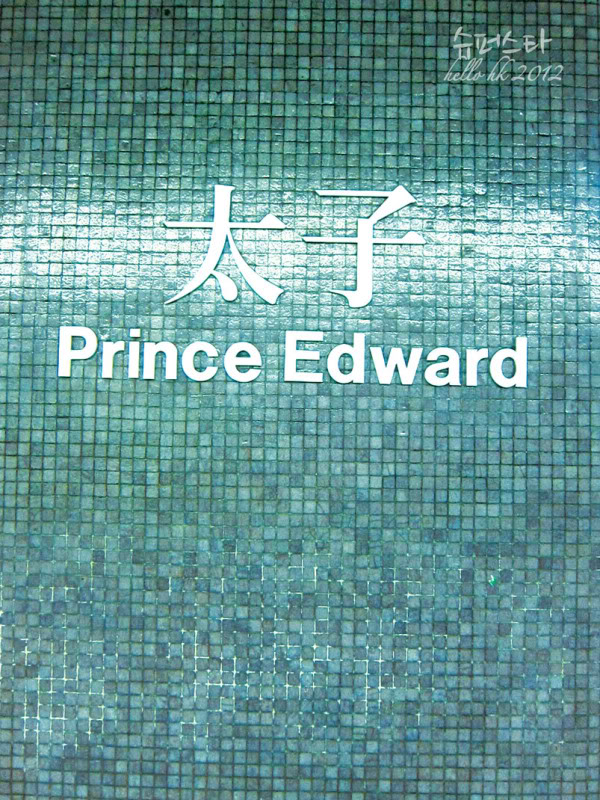 #Prince Edward, our hotel nearest station. They love tiles and chinese. it's so old-school style. and i like!
I think is one of the best design station among the place i travel! 🙂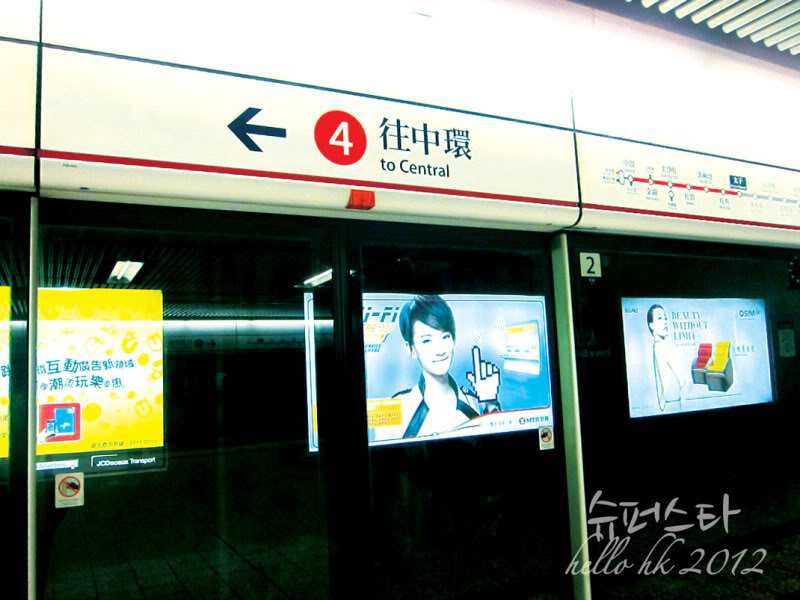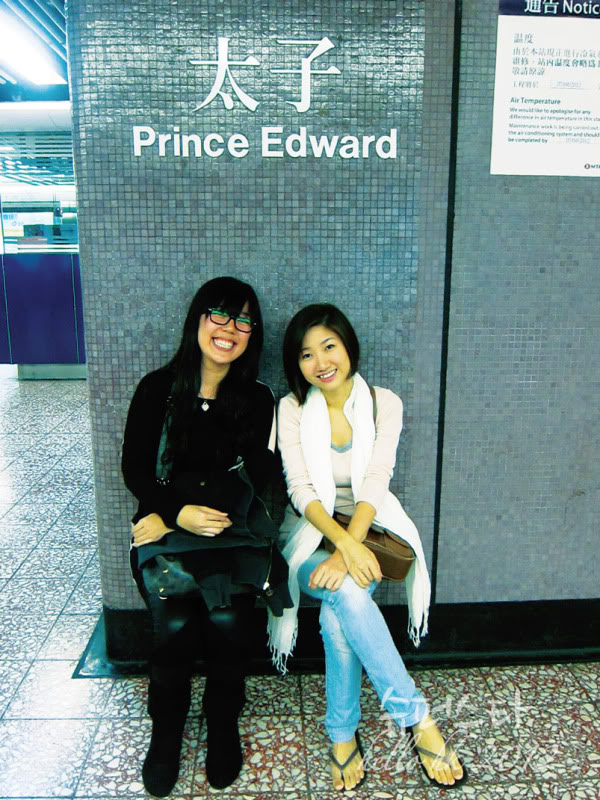 #me and ronron 'sitting' … on air! 🙂 yes we are both not sitting anywhere if you see it clearly! 😀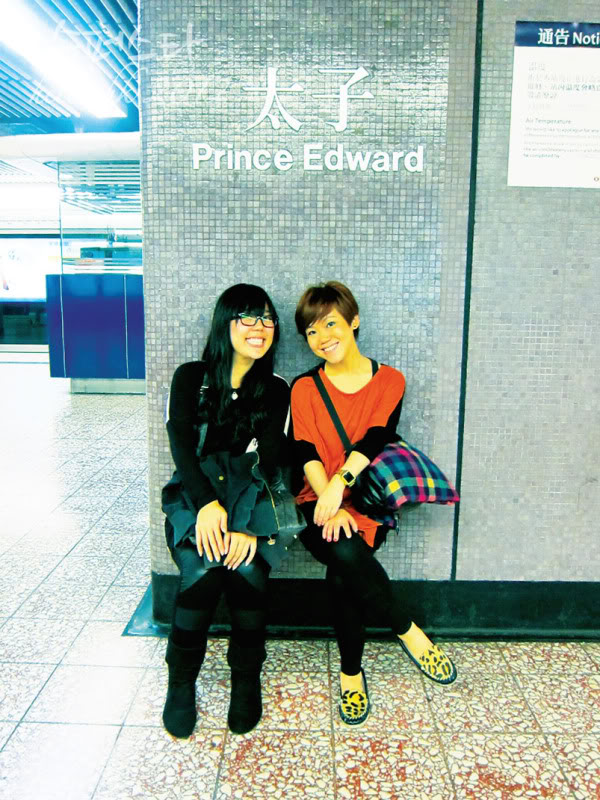 #me and teng should give it a try as well. here's DEY founders btw 🙂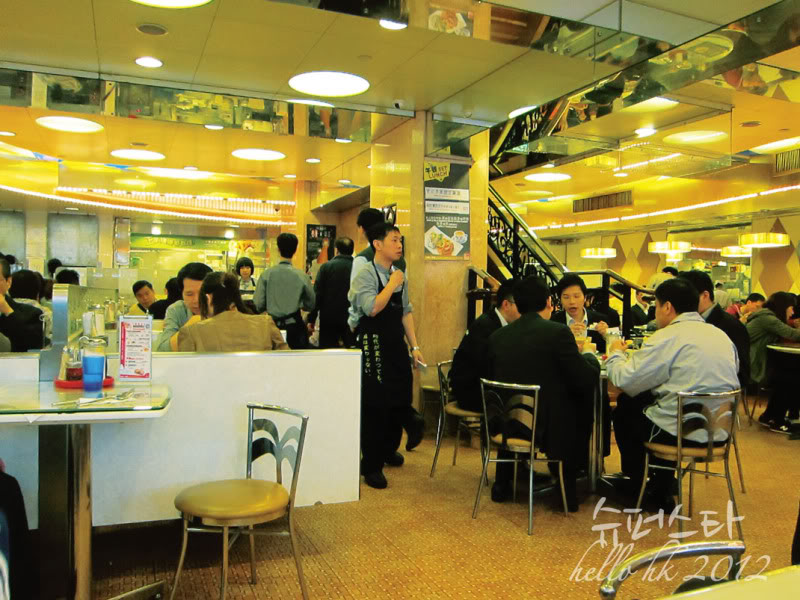 #heading over to Tsim Sha Tsui's 翠花 for brunch. Mistaken from a blog entry that it sells dim sum. Lucky the food is good.
and,  翠花 is like our Crystal Jade in Singapore. There's plenty around HK 🙂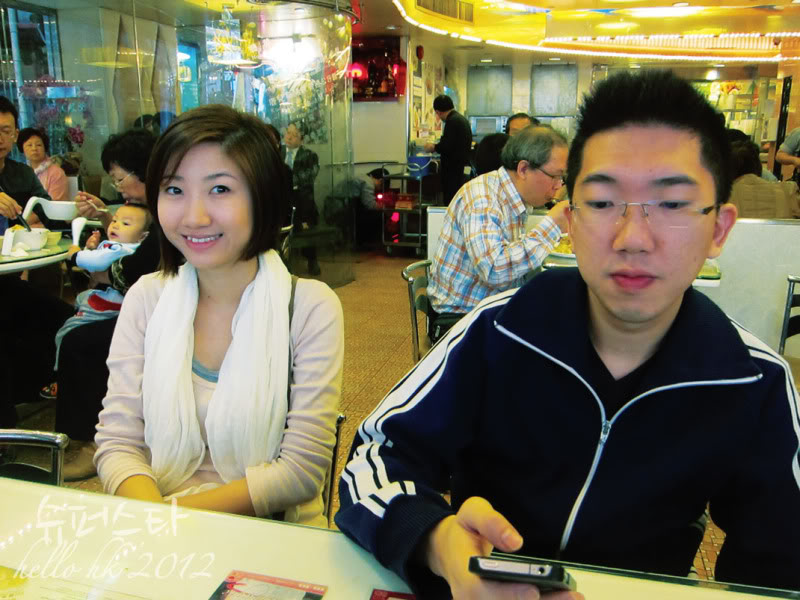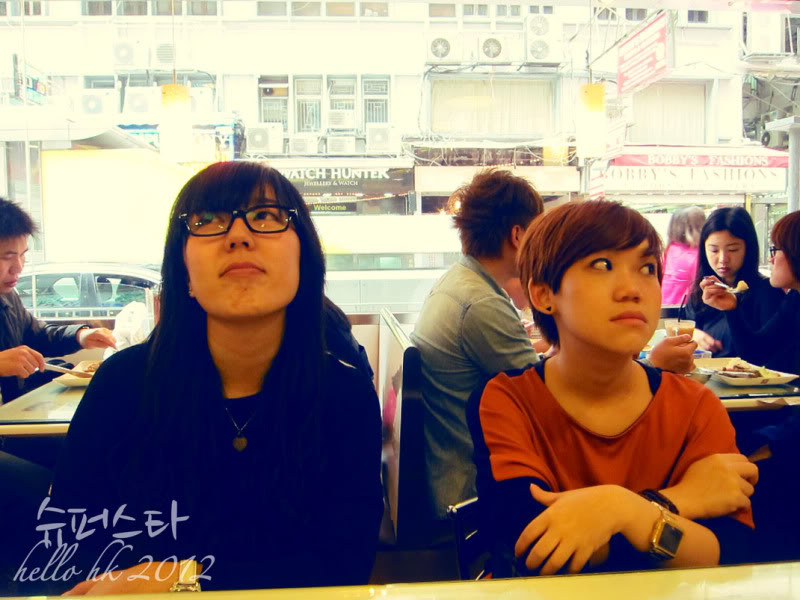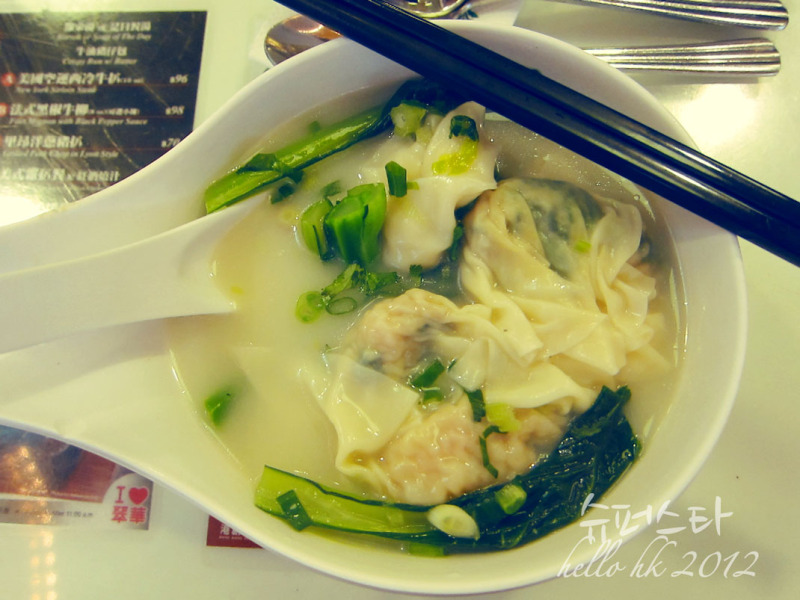 #this is what I ate, without noodle, so I have no idea if the noodle taste good? 😉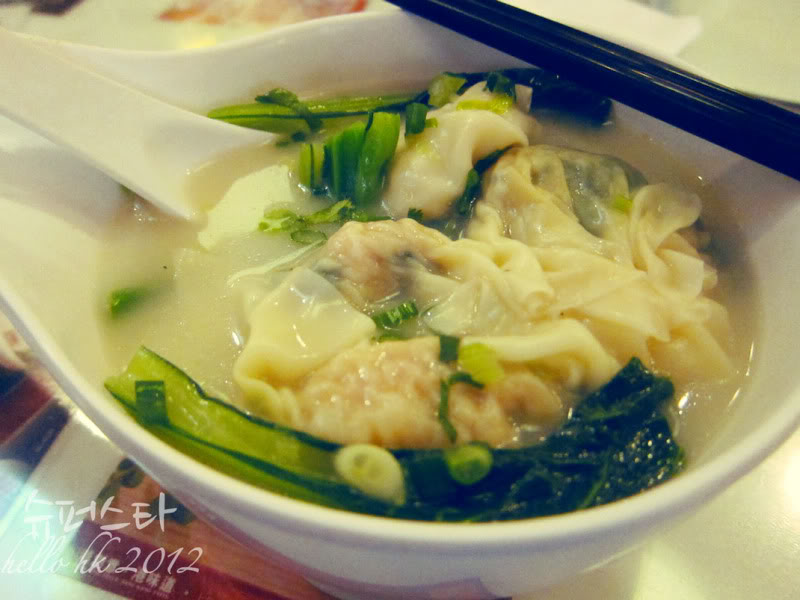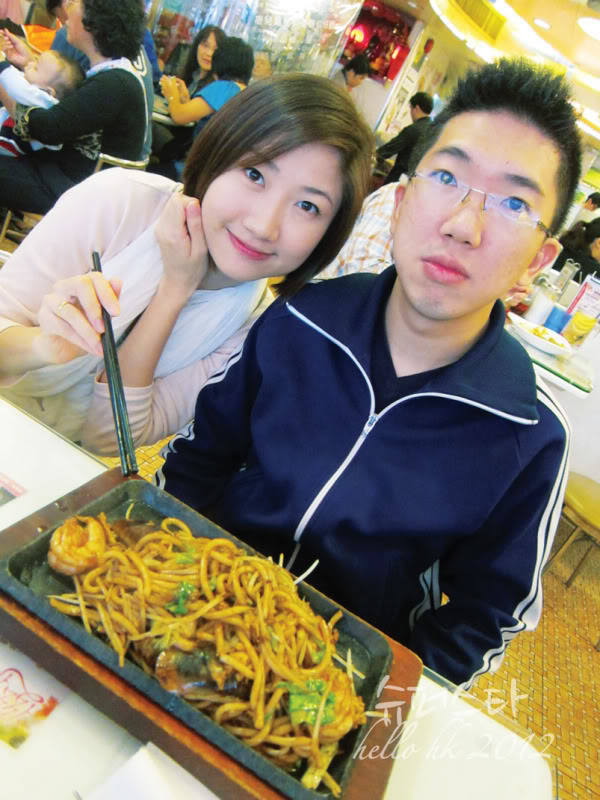 #yangru's big big plate of seafood udon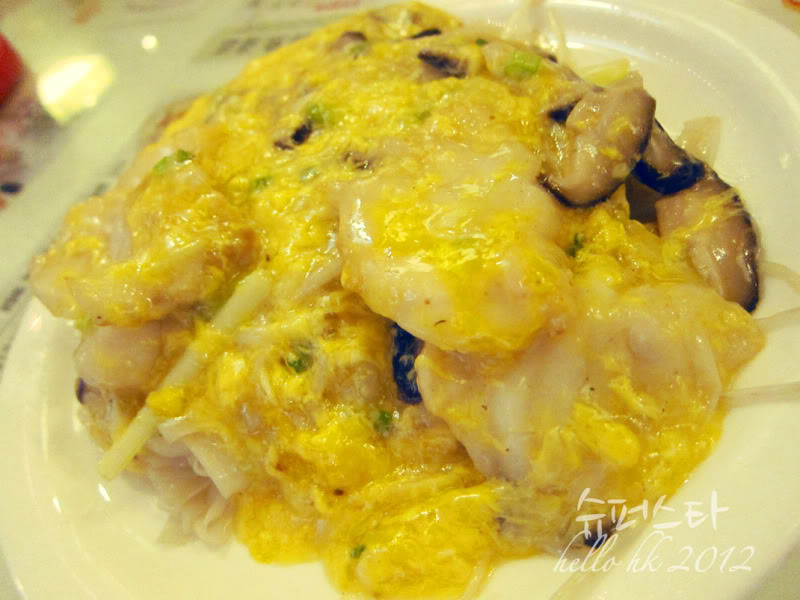 #teng's super lots of egg hor fun.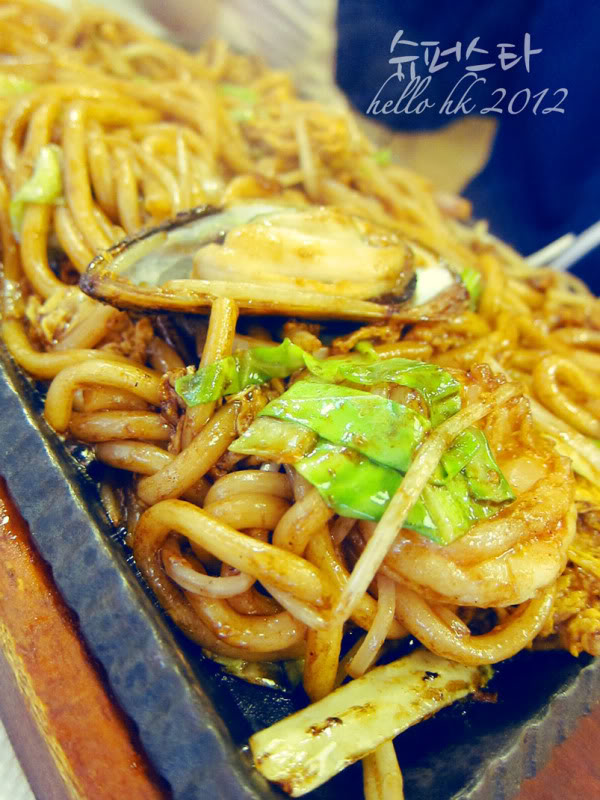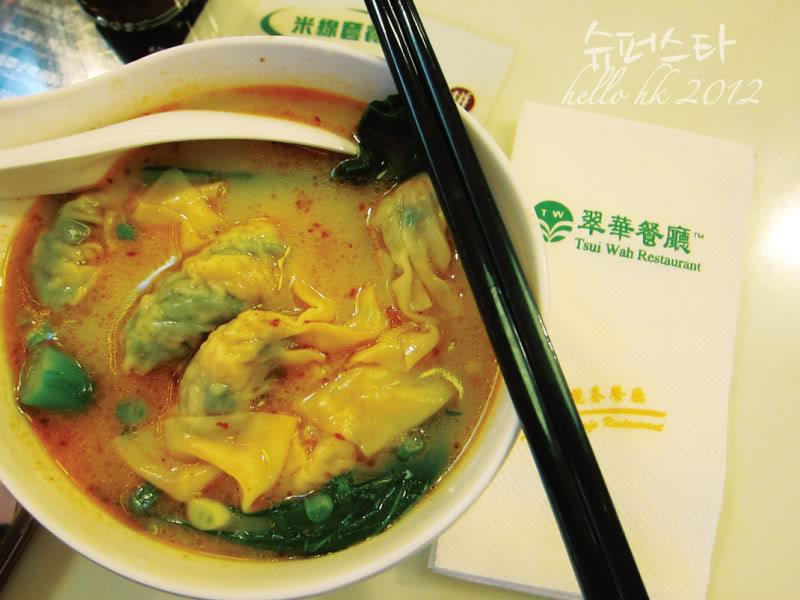 #mine after the chili. what's a meal without it? 😛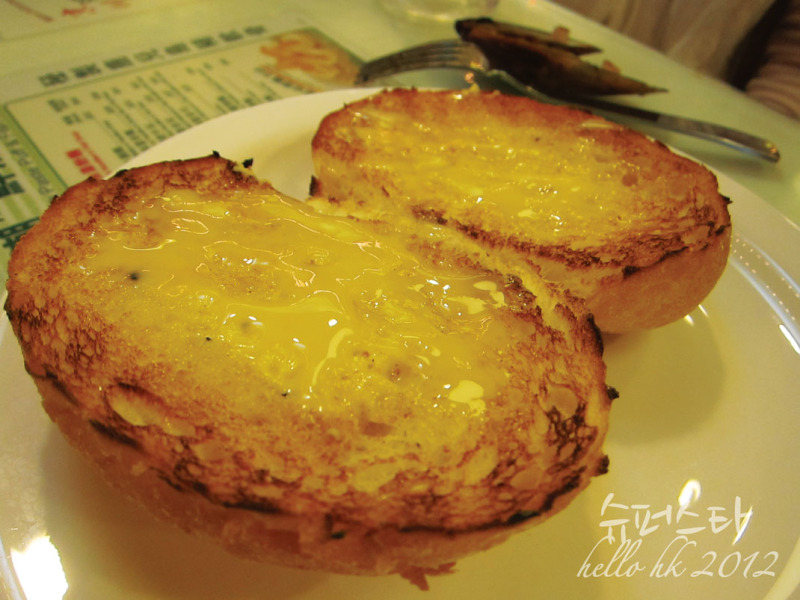 #and the famous bun in this restaurant! must try! the 'outer' is so crispy that i have clueless how i should describe it! 😛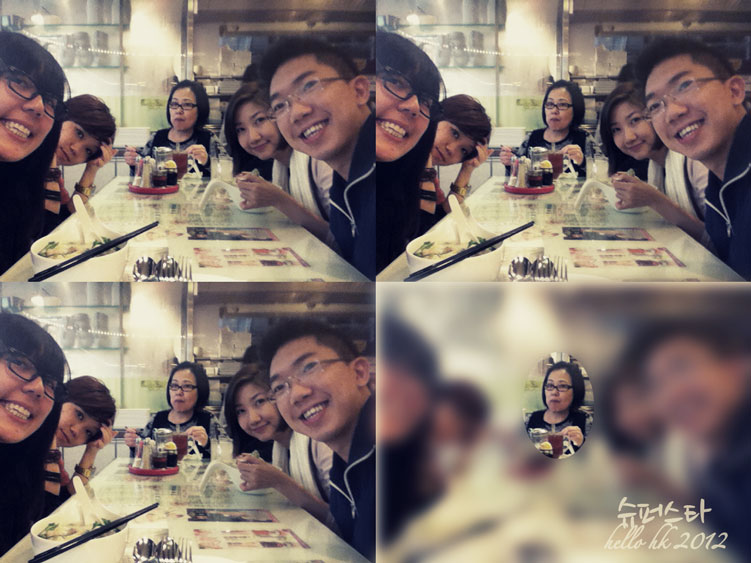 #and i thought we should have a group photo. so, yes, took it and make me laugh non stop! that lady look into the camera too! 😛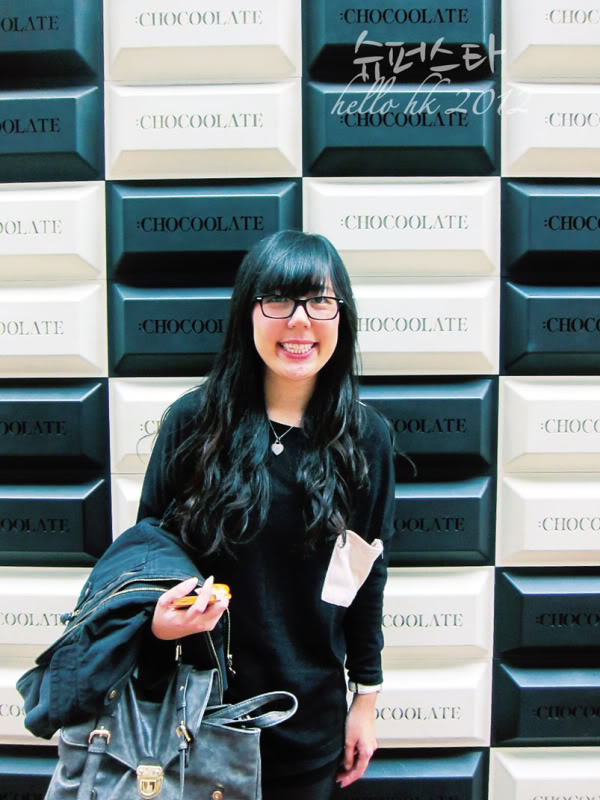 #me outside chocoolate with the broken bag 🙁 both handle spoil, and eventually, I HAD to carry it in a plastic bag -.-
HENG, its a adidas paper bag! Seriously, I have to stop trusting this kind of bag! 🙁
#effort! told you designing is kind of effort in HK. every little thing!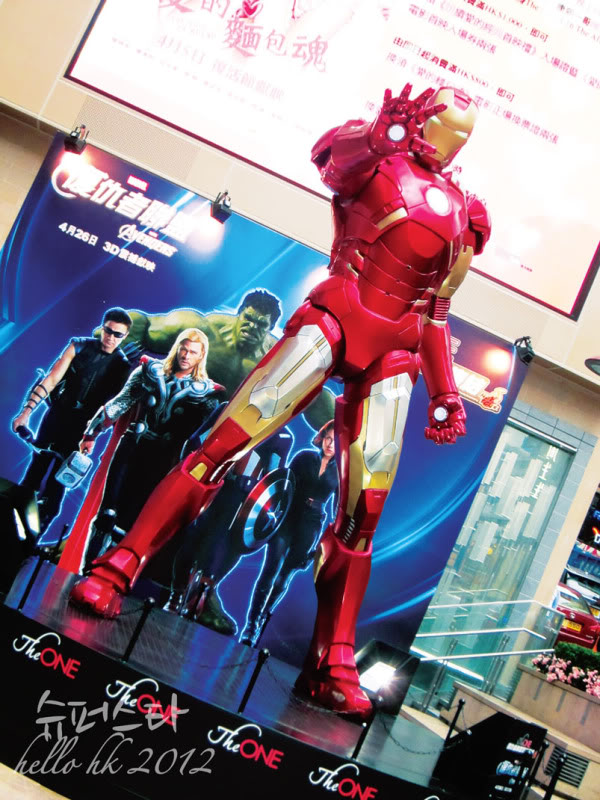 #don't you think he is the latest member of Super Junior? Same action! 😛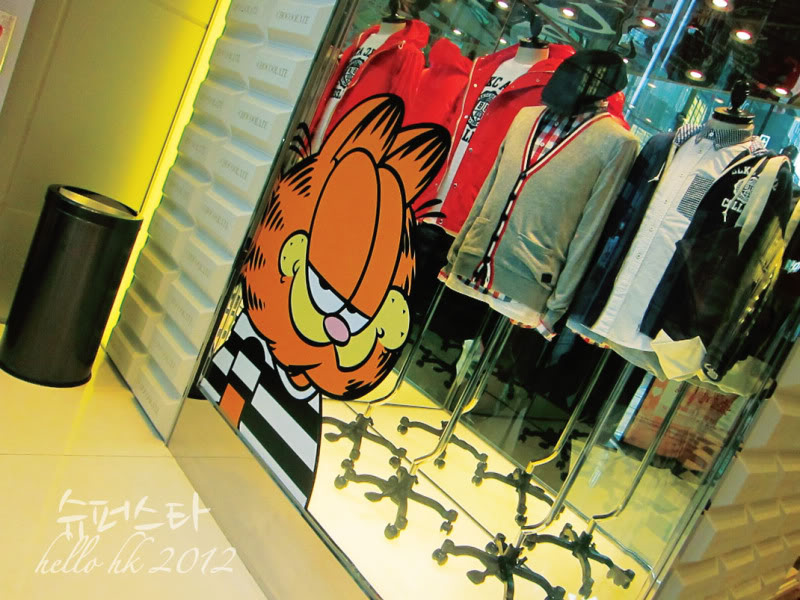 # i totally missed it 🙁 GARFIELD X CHOCOOLATE leh! OMG! how sad! Btw, I'm a Garfield lover, and Chocoolate is one of my favorite brand in HK!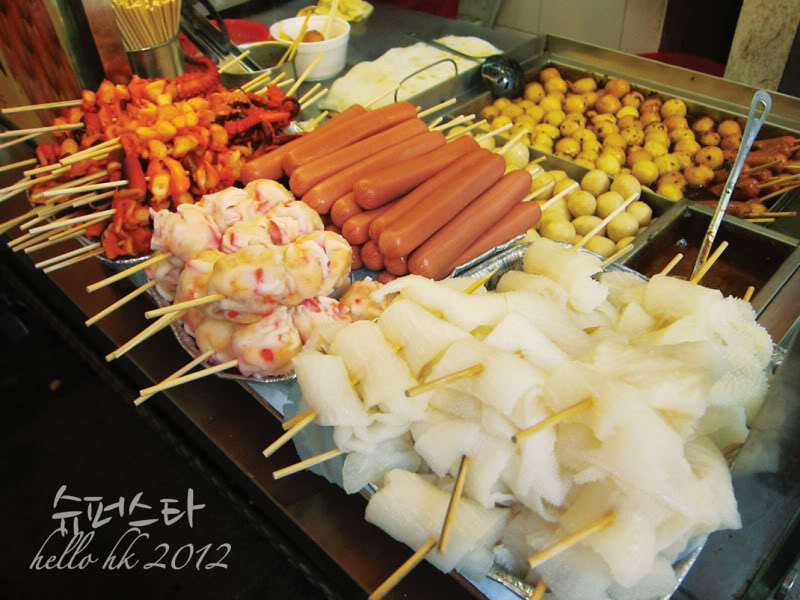 #teng intro this stall saying the food is good! And indeed is good. Somehow, this make me miss BKK a lot.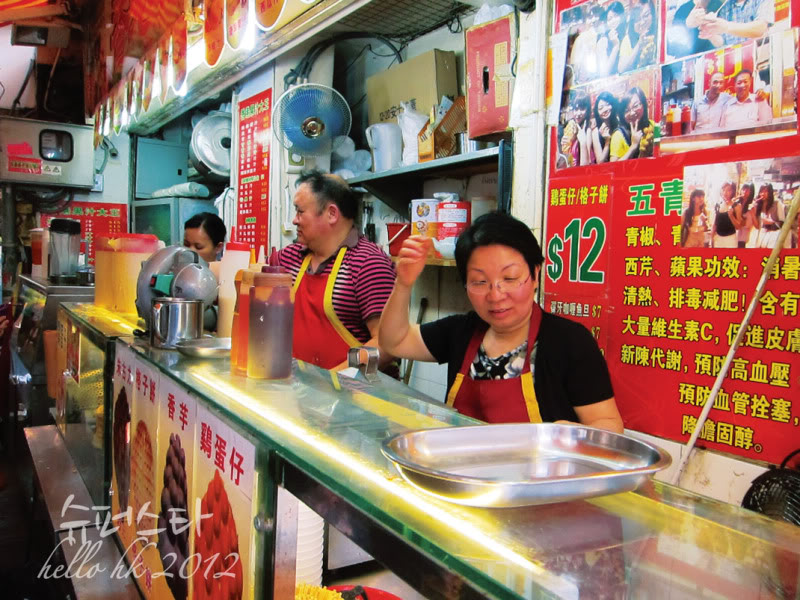 #this very stall! 🙂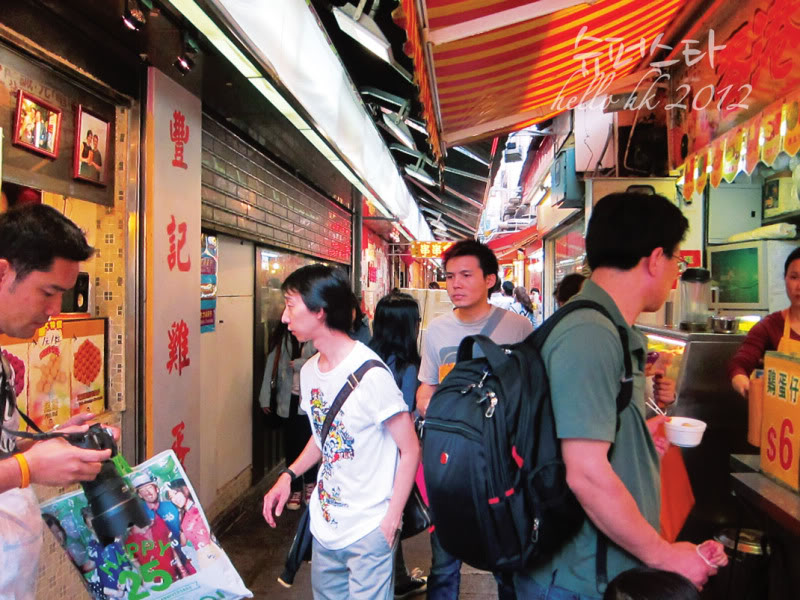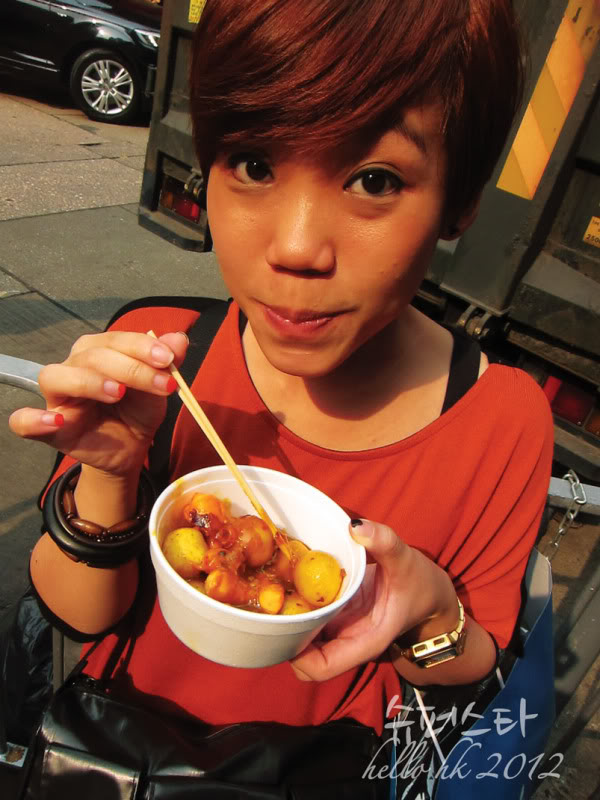 #teng with curry fish ball and sotong!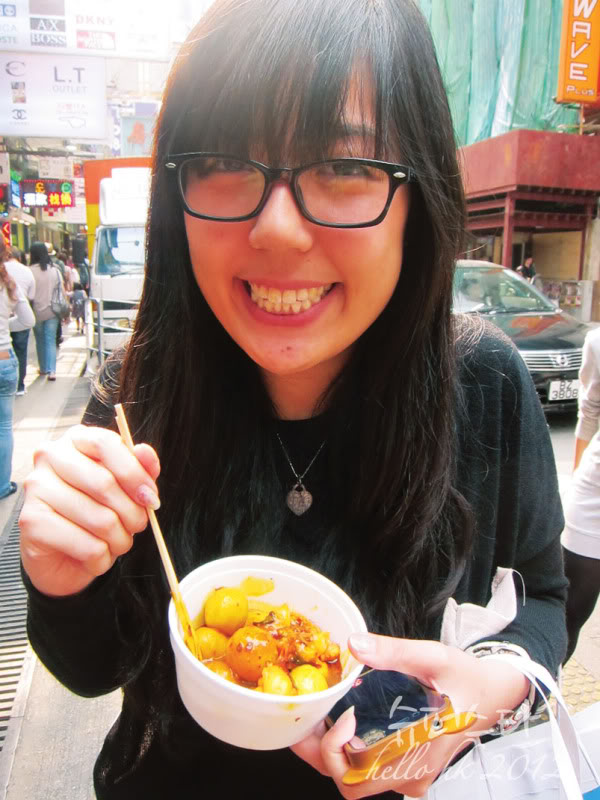 #and that's me! and btw…….., my fringe looking very long. AND i have comb it to side now~ no time to cut!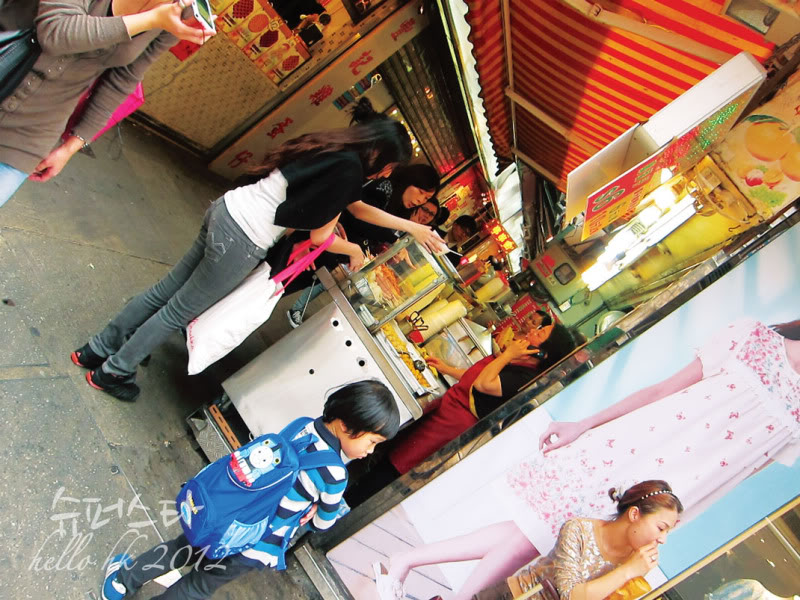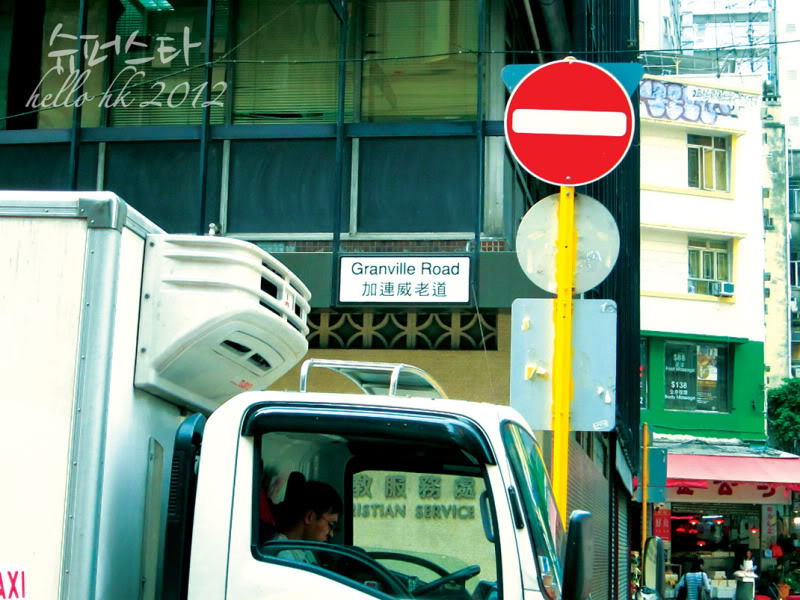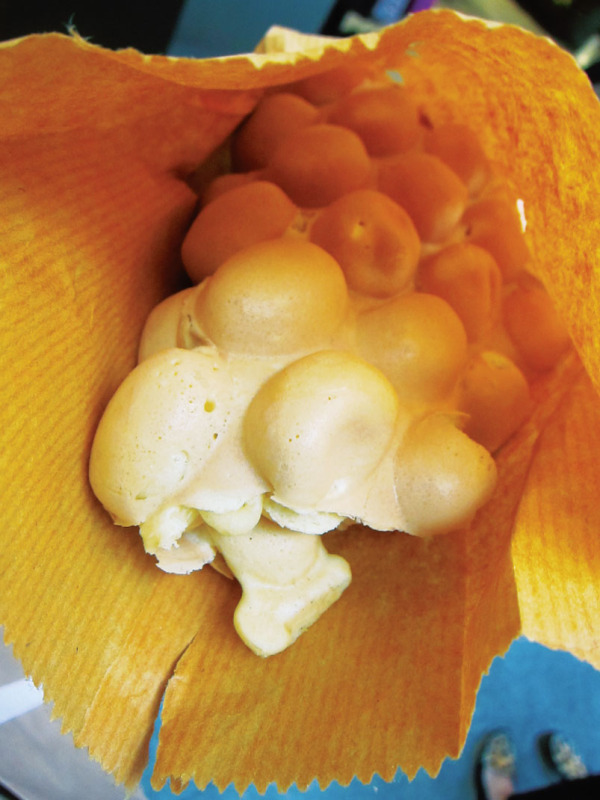 #the famous thingy!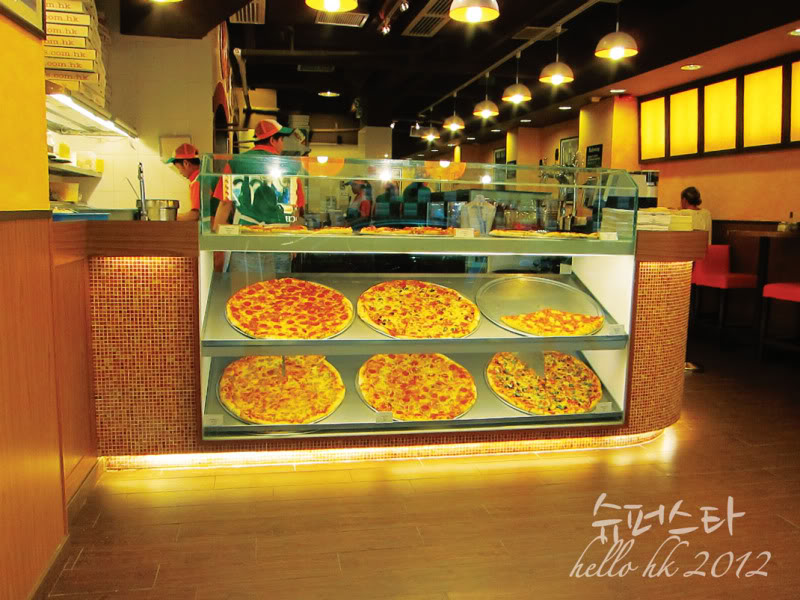 #passed by here, the pizza is FREAKING BIG like I have no idea how many people gonna able to finish the entire piece LOL!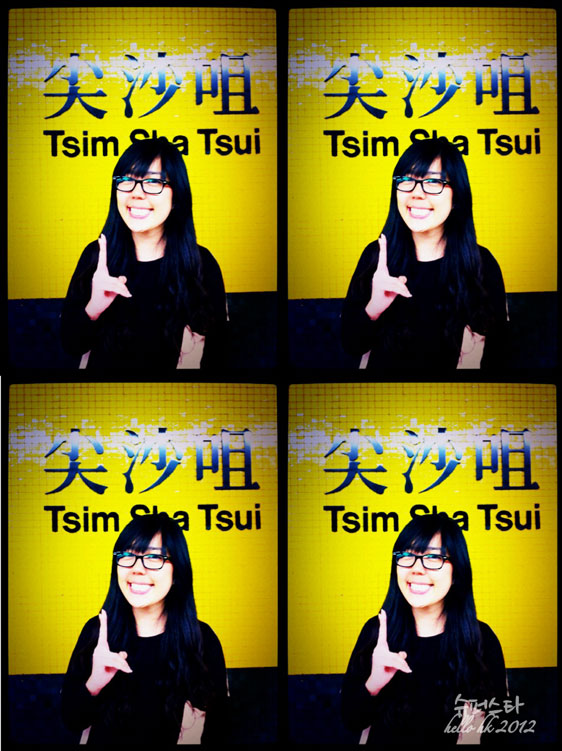 #heading back hotel now. have a short rest before going to the Peak!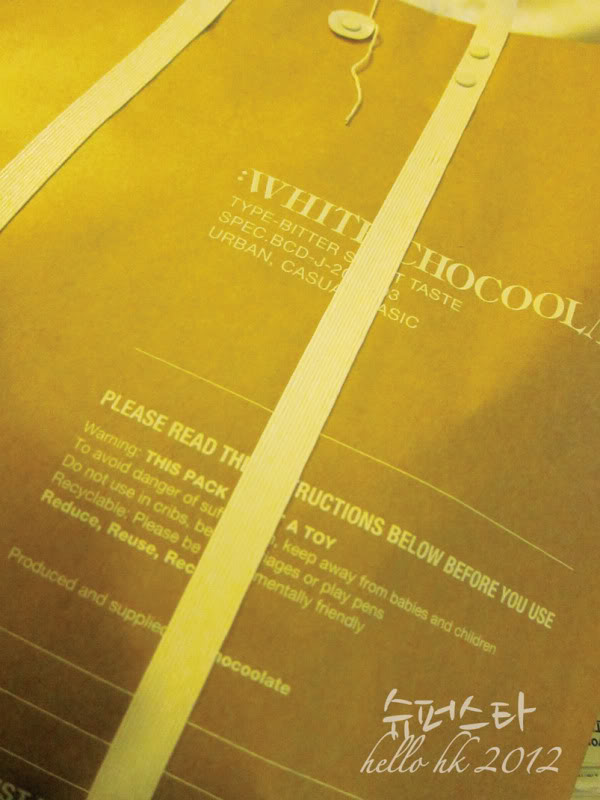 #white chocolate bag that look so pretty! If only SG adopt really nice packaging for buyer! the material is something i like. if one day i'm doing a book or packaging, i probably will use this 🙂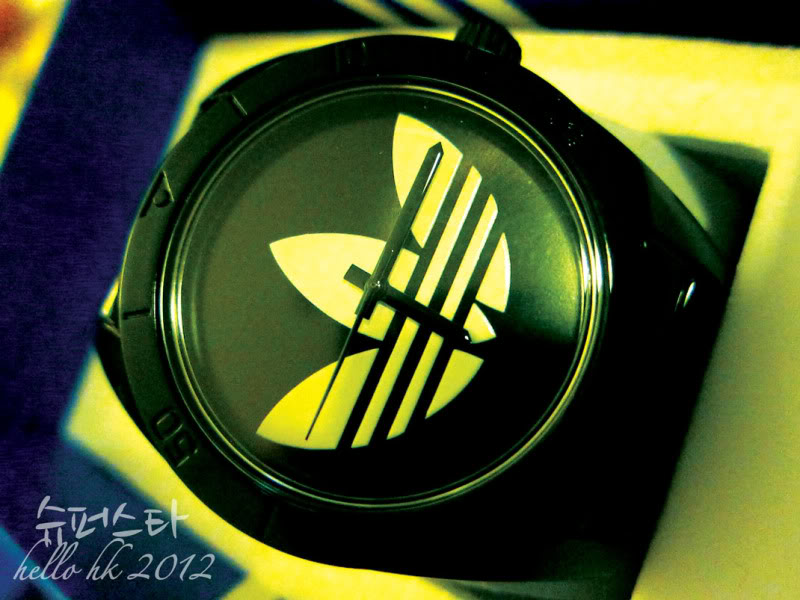 #my adidas watch! 🙂 At such a good deal with extra 20% off! how not to buy!
I'm a watch lover, BUT this is the very first watch I bought for myself 🙂
No matter how, I can't get over buying some no-brand watch…. keke!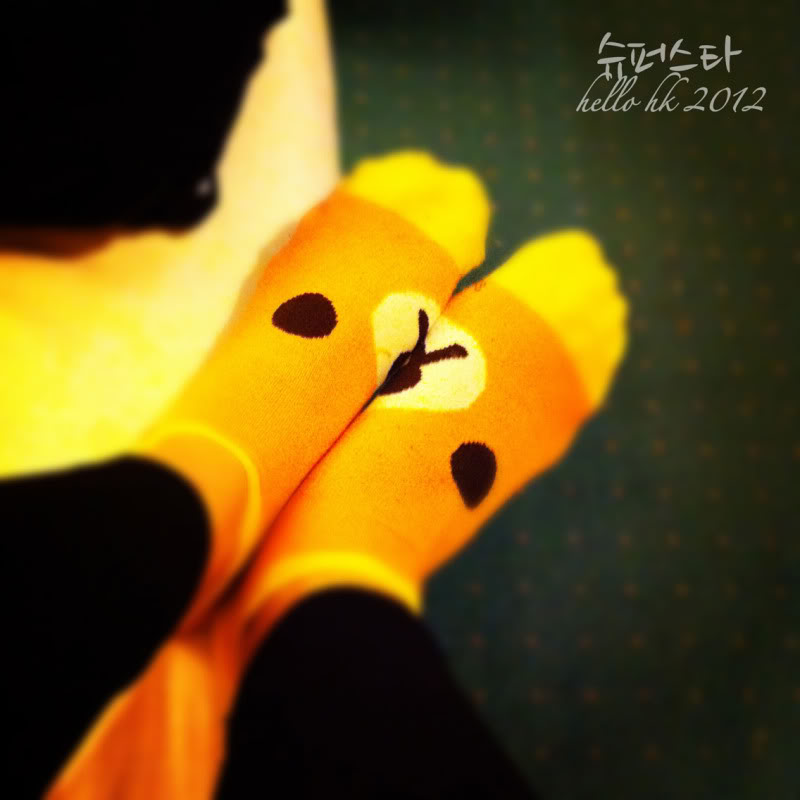 # my feet say hello. happy feet lol.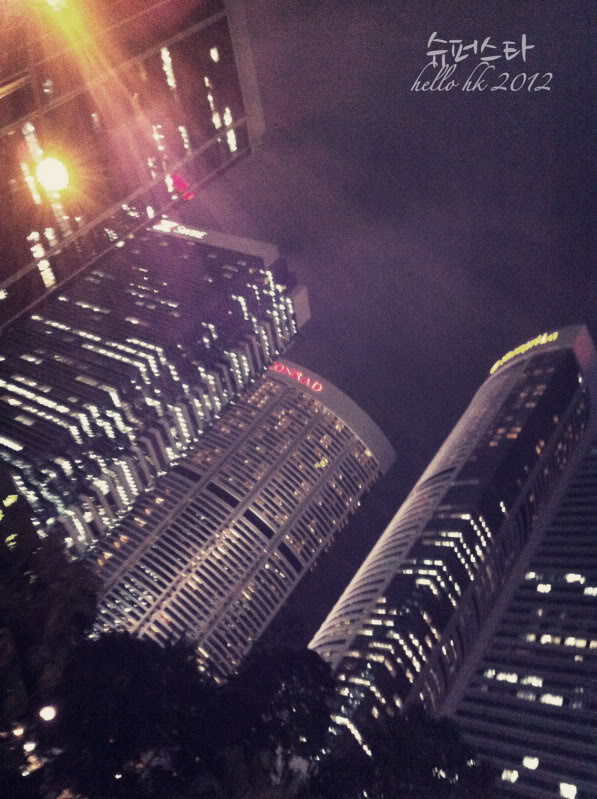 #walking to the bus stop to get a bus.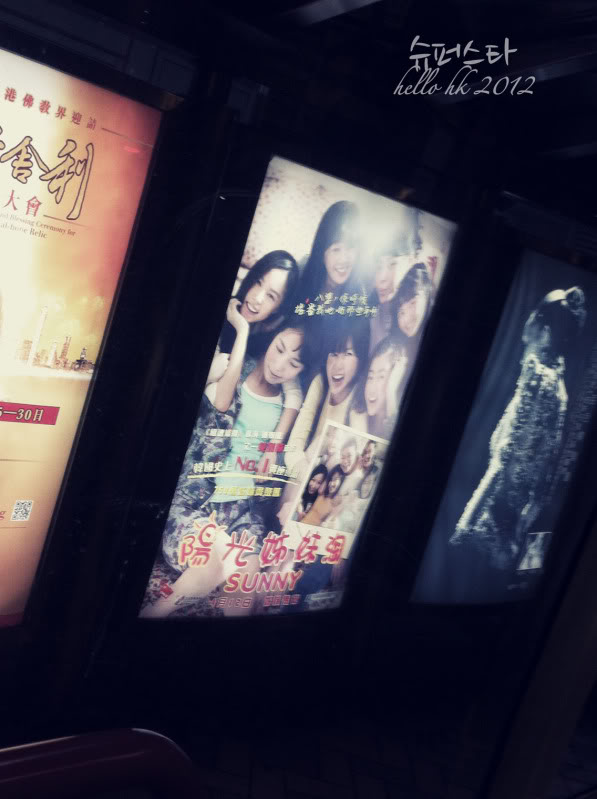 #sunny poster! Kang So Ra's movie up in april 12 in Hong Kong! WOW!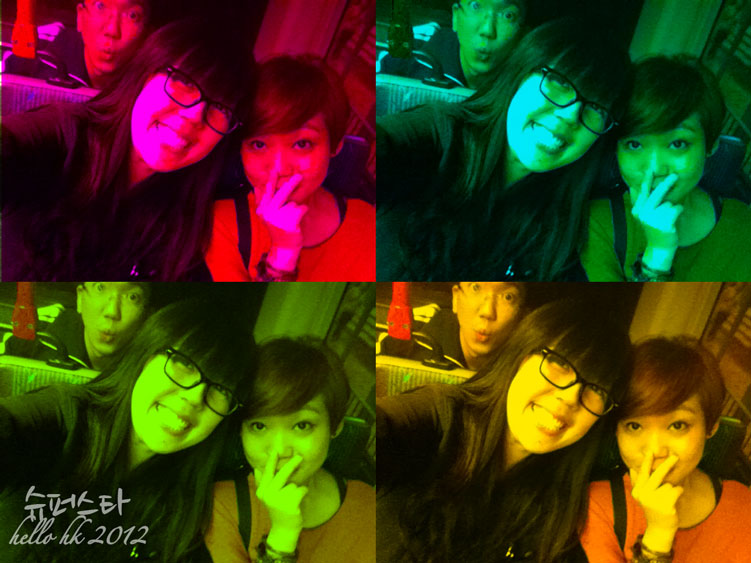 # in the bus with teng & yangru.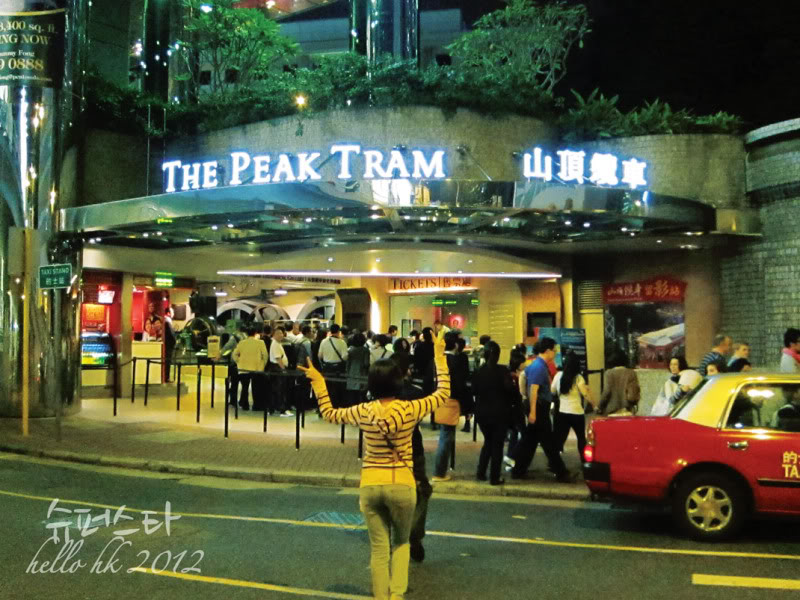 #ron with a twist! 🙂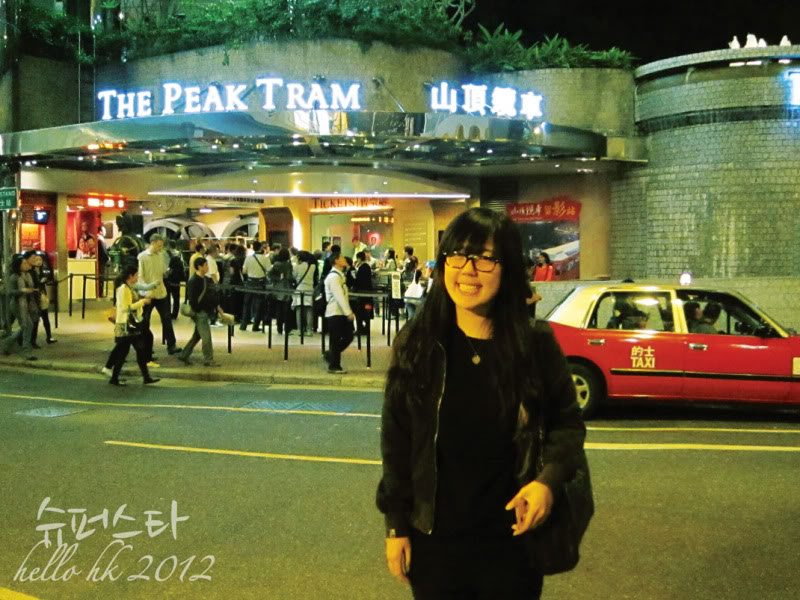 #a touristy shoot. (I can't remember if I went to THE PEAK 12 years back… but if that happen, it must be in a day time!)
#richest man i mean wax…!
#hello slant tram~
#inside view, the so call GREEN tram 😀
#me, yangru, ron, and their friend that is so qiao to meet during the trip! 🙂
#this is like MJ 45 degree lol!
#heard that Jackie Chan's house is here~
#the view of hong kong from 400+ level!
#yet another touristy photo again. i mean its been 12 years!
# the view
#ron me teng high up the peak!
#business huat ah!
 #view again, capture as much as possible.
# everybody HUAT ah!!!! 😀
#and yes, a group photo is a must! 🙂 // Hair look so curl here yet so flat now.. LOL!
#kinda like this shot, with the policeman, and the car that doesn't look like one LOL!
#tot we should have a quick bite, before my cousin meet us for the night activities! 😀
#a very 'just-nice' bowl for me. this is just nice for me totally! and it is sooooo nice, soooo good! :DDDD
# look like a dog! #signagefail
#GOD's
#typography look nice and interesting
And, we parted, left yangru ron teng and me heading over to meet my cousin. together with his friend, we went around Lan Guai Fang for a short experience, short walk. It wasn't how I thought or expected. Its actually very alike to Holland Village's pub scene. Super lots of angmohs/foreigners!
i'm going to find HJ/YS traits…. right here. LOL!
#four of us – a proof of us in lang guai fang.
# with more people. but can't justify the CROWD that was there!
#different view, but still not very wonderful LOL!
So, we settle at some place where there's seat, and my cousin did the call 🙂 The funniest part is my cousin asking me if I wanted to drink anything yet, I thought him 'oh coke' LOL! He asked if I'm sure before he placed the order keke. While the rest drink a little, and we snacked! 😀
#my cousin say i take a pic with the beer and post it up! keke!!!
#The fries and some really special chicken boney thingy! OMG it's really nice. Rather hard for me to say certain chicken stuff that is really nice, but this is one of the case where I must say THIS IS REALLY GOOD! 🙂
#with cousin 🙂
#MCM in Hong Kong.
My cousin actually paid for the entire pub-ing experience. And, also invited my colleagues and friends for tmr seafood dinner as well! 🙂 I really very thankful to my cousin for making my HK trip even a wonderful one. He also shared lot of experience with us, be it the standard of living and everything a Singaporean might be curious about. I didn't know so much about it, until Yangru asked! I mean, I don't KPO my cousin's financial because we are one family. The blood that runs in us is so much important than any other thing. And, I really happy that I went for my ancestor  trip in 2008 (more about the trip here), that keeps us really contact till now! 🙂
And we, the family, wished that this bonding will last till even we are not around.
so, after spending long hour outside, headed back.. AND…
#and of cos, mask is not a miss, beauty sleep with pretty face 😛 (9GAG rainbow vomit!)
---
---