틈새라면 Teumsae – Korean Noodle Bar
This has always been a topic on, where to eat in Singapore? I mean, it is technically not too difficult to have a meal in Singapore. But.. the keyword is, where to find good and cheap food? And we start to wish, if only we are in Korea, and its so easy to find happy food there. And, I really think, we are so much easier satisfy even with a bowl of ramyeon from CU. (The instant bowl of noodle that I have heard from Cin & Carol previously… that's really good after trying! haha)
And, this remind us of a place that sells ramyeon which we all thought the soup was so tasty! We were actually settling our 1month prepaid data sim card (yesyesyes!) at Gwanghwamun, so was thinking, to have our brunch around the area as well. So glad, we explored a little bit, walk a little, and found this small restaurant for our meal of the day! 🙂
It's only when I start to research on this store online, to realise, it actually been around Korea for more than 30 years! And they had so many outlets all over Korea. We didn't know it was a franchise business… :/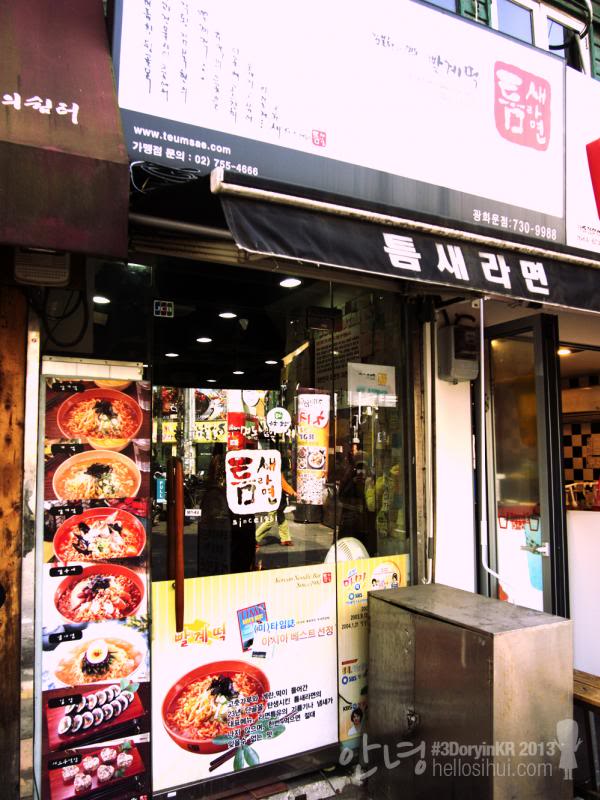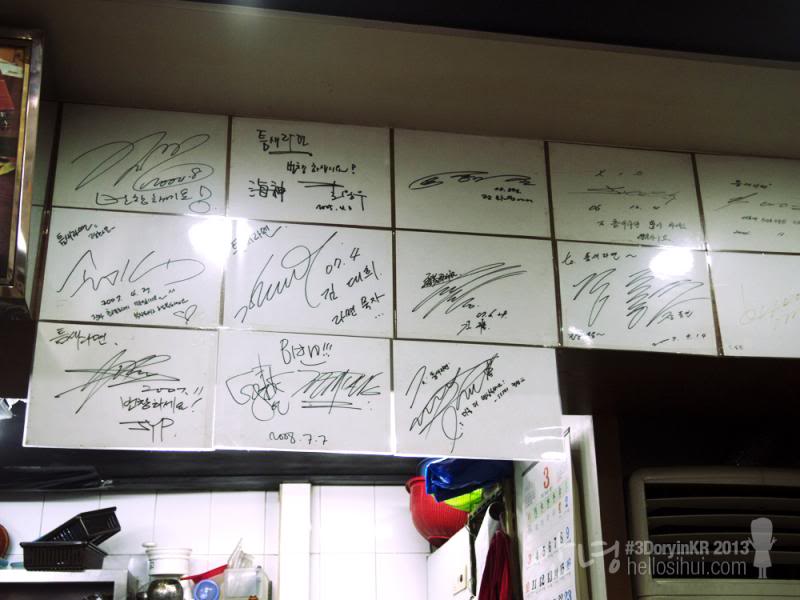 #saw JYP signature among the siggy wall of fame 🙂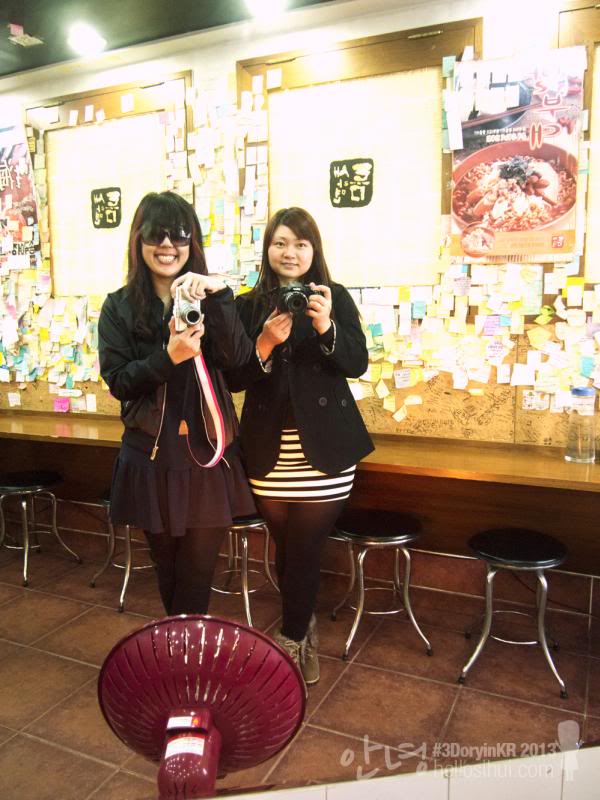 #and we started to take photo right in front of the mirror! HAHA!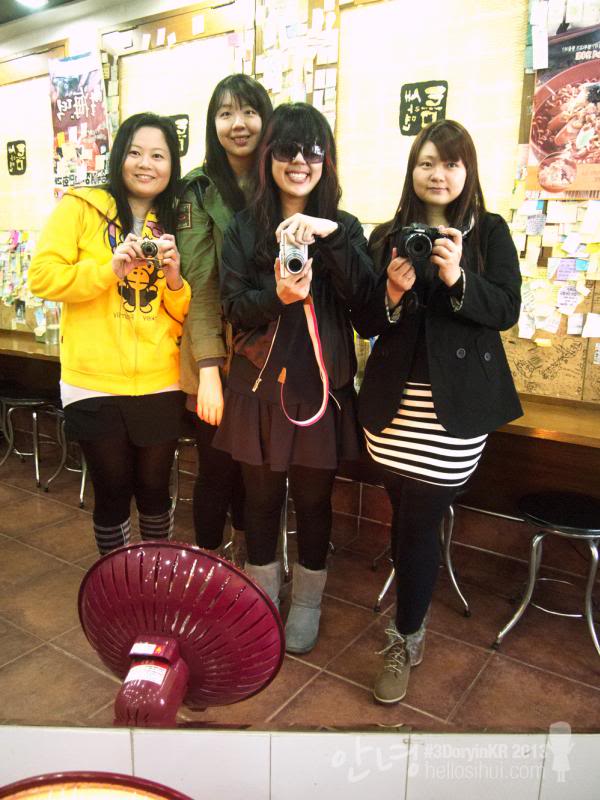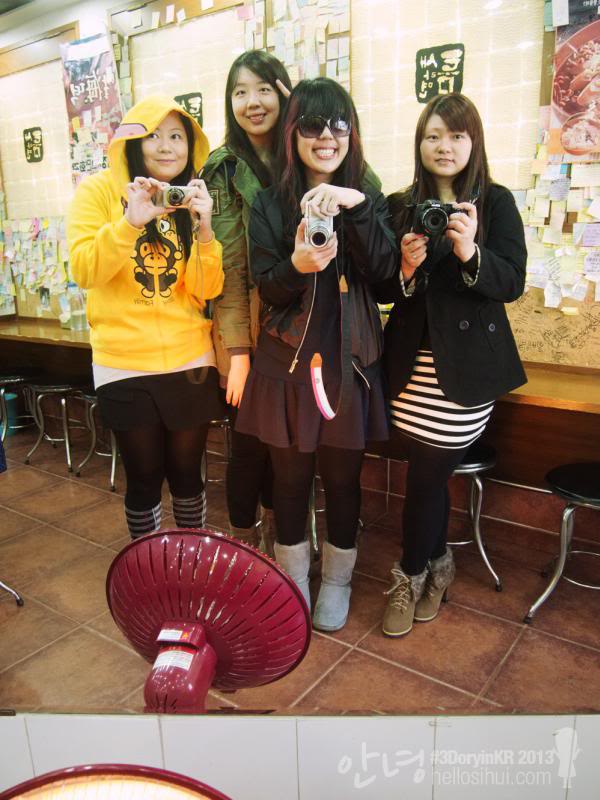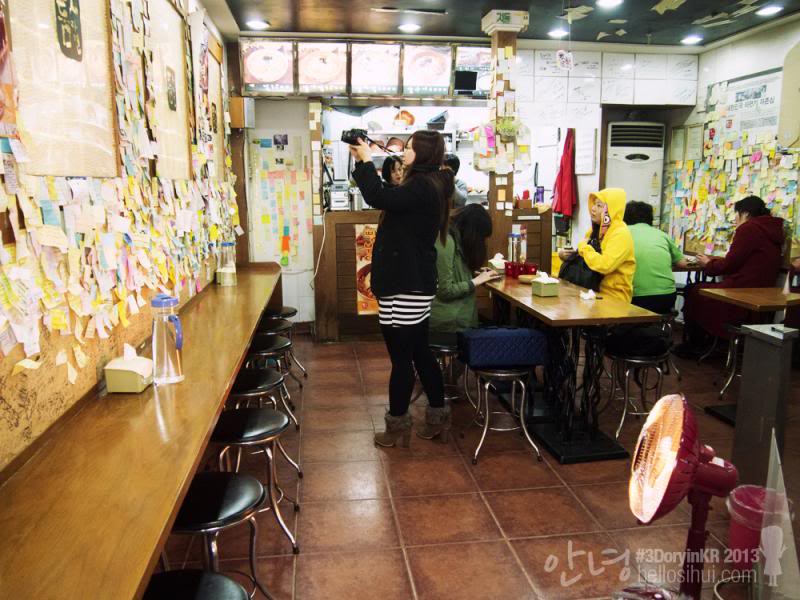 #a very small shop, but very interesting deco.

#not sure if you realize this? I tot it was very very interesting to have the instant mee pack here.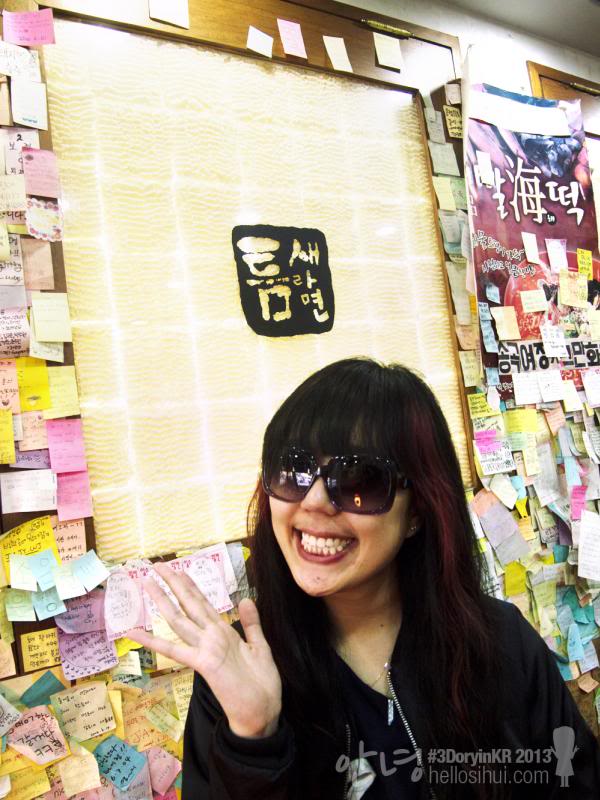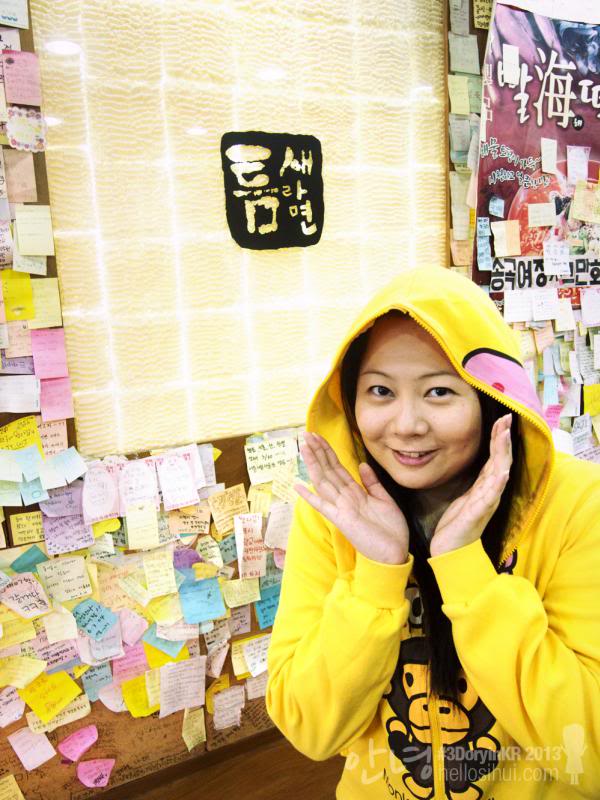 And just while all the photo bombing around, our food are all ready to be EATEN haha 🙂 Though the noodle could be just ramyeon (and some called it instant mee), I think Teumsae made an extra effort to cook the noodle with very QQ feel when eaten. The soup was made with love, because it so tasty that we can't stop drinking, and we finished almost all of it. 🙂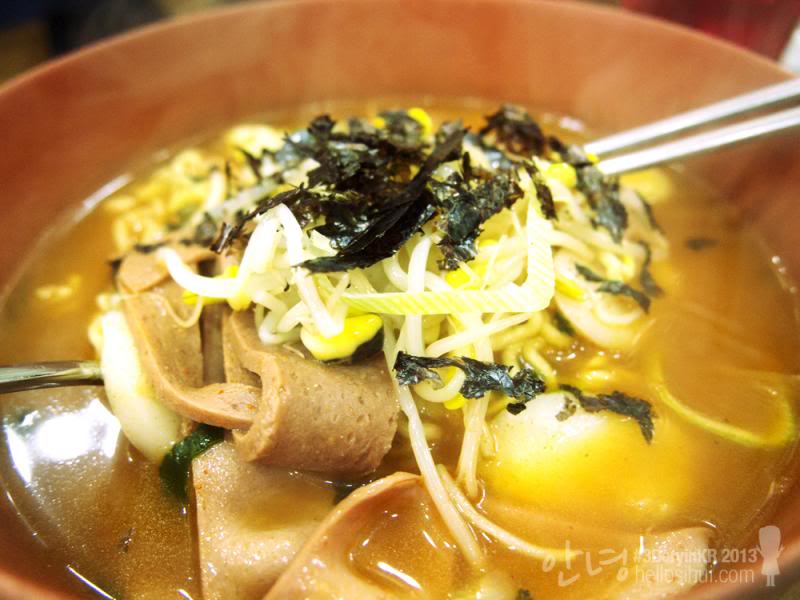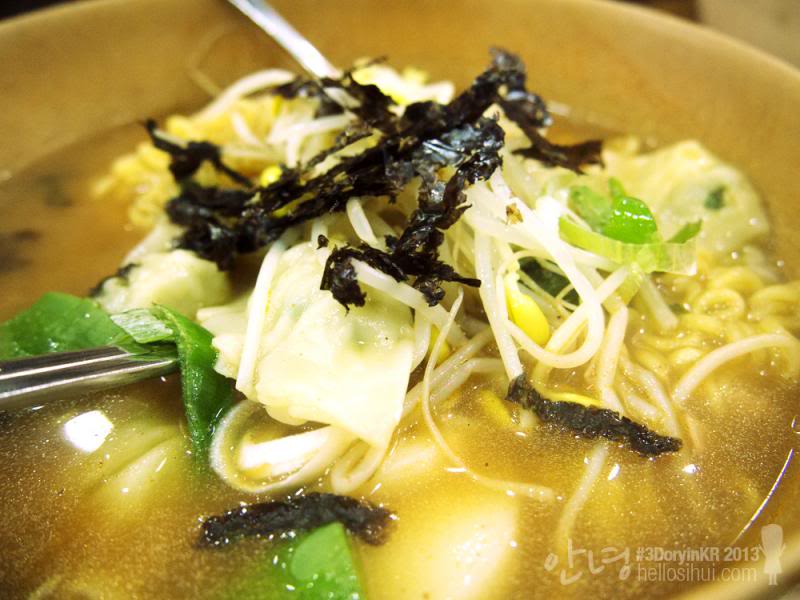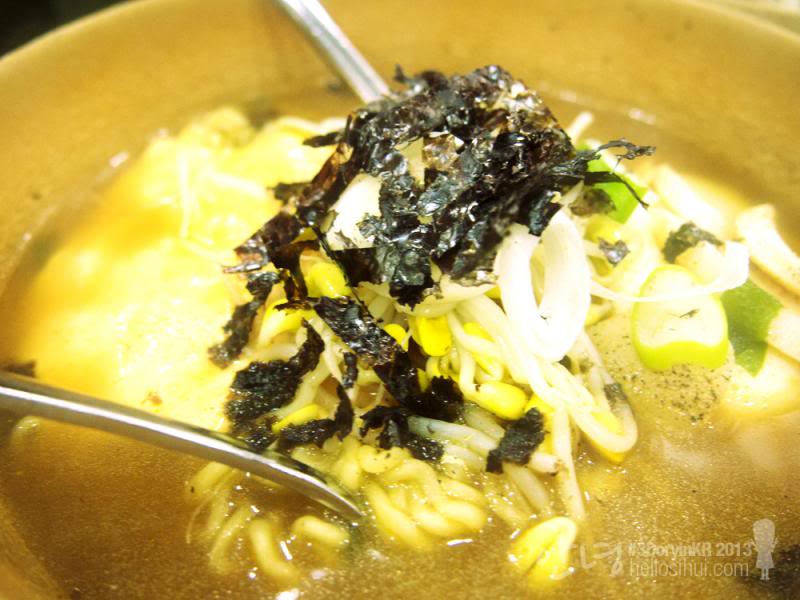 DIRECTION to the Gwanghwamun outlet
Gwanghwamun Station Exit 7, walk into Saemunan-ro 9-gil for about 5 mins. Teumsae will be on your left!
---
---