[Direction] SHINHWA Forests
In just a few hours time, we will get to listen to SHINHWAXI The Classic album… Though to be exact, there is 50 fans had already get to watch SHINHWA comeback stage in MNET studio! But most of us have yet to watch or heard anything regards to the dance and performance…. And, I have already made my purchase for their LE album, though you can always support them via digital download which is also available to you tmr… I update their teasers and and some little artworks right here  and will continue to do so… provided I am not held up at work :/ 16 May 2013, exactly 2 months away from their 15th anniversary concert, they will be once again, showing everyone the legend that lead by 6men… with such a day of worth celebrating, I'm here to blog about SHINHWA FOREST, an eternal gifts from Shinhwa Changjo!
When I first heard of Shinhwa Forest, I was totally impressed. How could anyone thought that a fan club will actually built a forest for their idol to commemorate some special event? Well, SHINHWA CHANGJO is really different. AMAZING indeed. With the purpose of showing and giving a healthier living for the mother earth, as well as commemorate the 15th anniversary of SHINHWA's debut…. a forest is built.
Building a forest/ planting trees are not just as simple as planting but it serve an important role in our life and our mother earth. Trees give us oxygen to breath as they take in carbon dioxide and turn them into oxygen for everyone, with lesser trees, we will soon find ourselves lack of oxygen. The roles of a tree is so much more than everyone ever imagine, aside provide our necessities such as Oxygen, they also become part of our lifestyle – medicine and tools. Trees provides shade for you when you have scorching sun, cleaning the air and soil that give you a better life. In a way, trees are actually very much helping us to what we have now. Hence, I really feel that SHCJ is doing a great and sincere job at the same time, while commemorate the 15th anniversary of SHINHWA's debut. (Read more about trees here: Savatree.com and Why tree planting is important?) 
According to Tree Planet's, they say that this is an Eternal Gift from the fans to Shinhwa. Well Said. It's one of the best gift and I really think SHCJ always did something different and meaningful. During my current trip to Korea, we decided to try our luck to find this Forest, yes… we found with a good help of google map 🙂 And I will be sharing with you the direction to the forest! 🙂 This lovely gift from SHCJ will be built at Dalteo Park! (Thank you google map for the helps and pics!)
SHINHWA FOREST 1 @ DALTEO PARK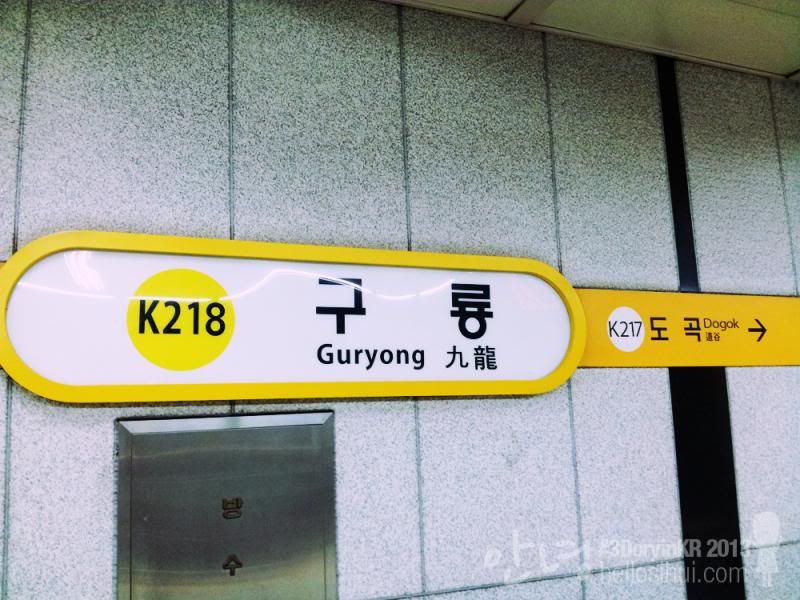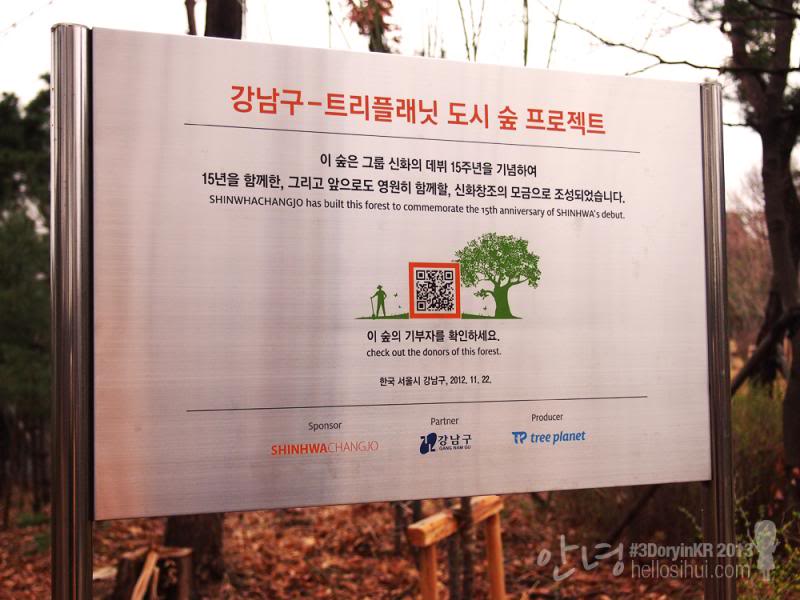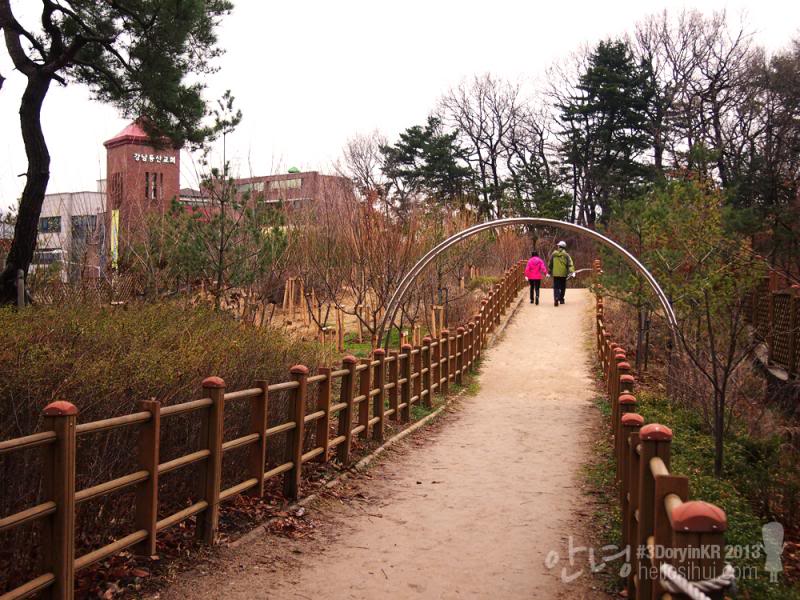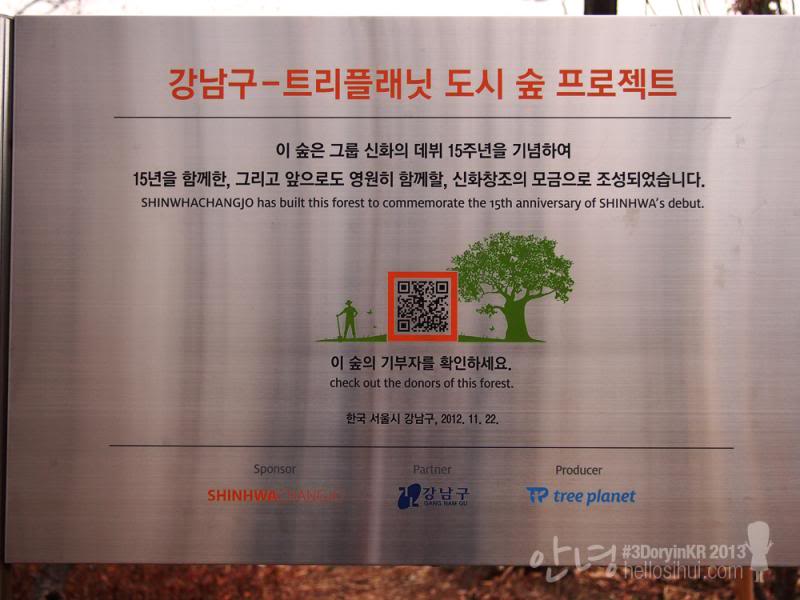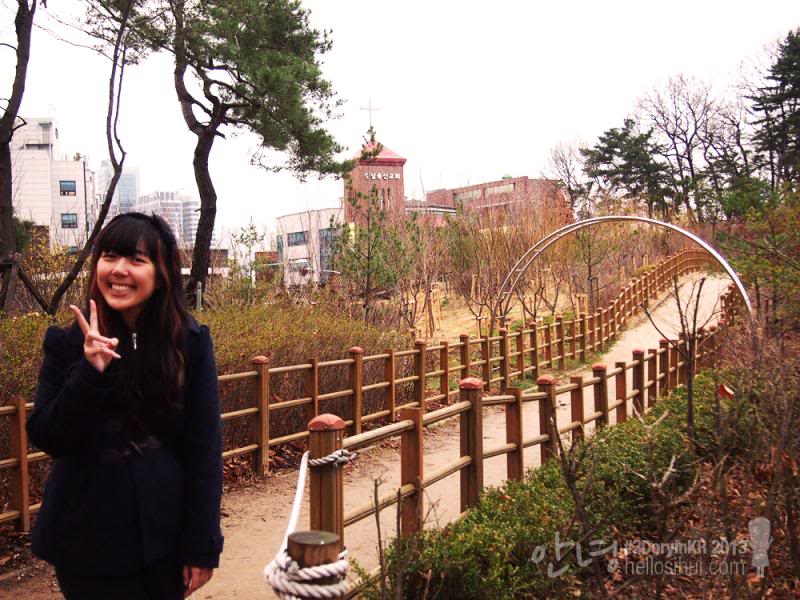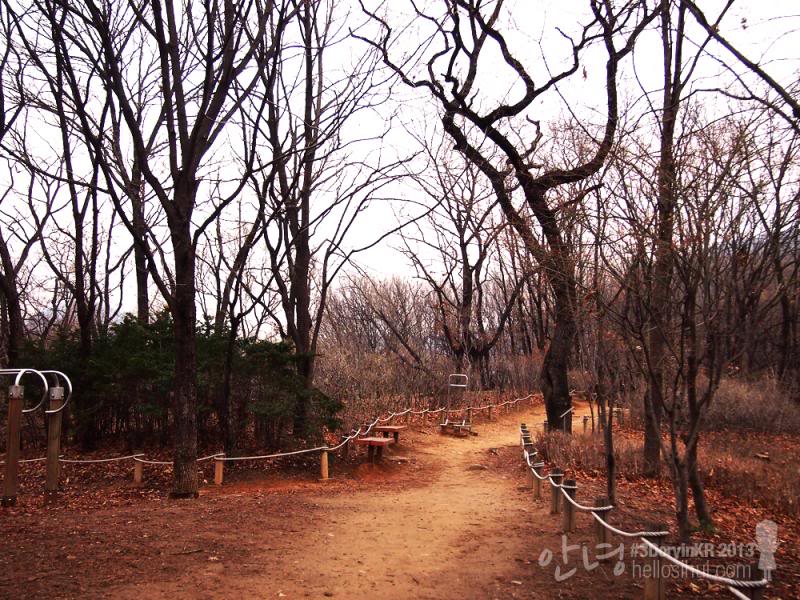 ♥   ♪   ♥   ♪   ♥   ♪   ♥   ♪   ♥   ♪   ♥   ♪   ♥   ♪   ♥   ♪   ♥   ♪   ♥   ♪   ♥   ♪   ♥   ♪   ♥   ♪   ♥   ♪   ♥   ♪   ♥   ♪   ♥   ♪   ♥   ♪   ♥   ♪   ♥   ♪
SHINHWA FOREST 2
Yes, SHINHWA FOREST 2, not just 1, but 2. Shinhwa Changjo is the first ever fan club that built 2 forest for their idol. WHOA, really WHOA. Amazing is an understatement. I think anyone will feel proud of SHCJ for all the efforts they went through to build forests to commemorate SHINHWA 15th debut. When I thought 1 is great, 2 make it awesome haha 🙂 I feel so so so happy and proud for SHCJ. You girls are the best! 😀
[youtube='http://youtu.be/cX-cirBBe8s&w=640&h=385′]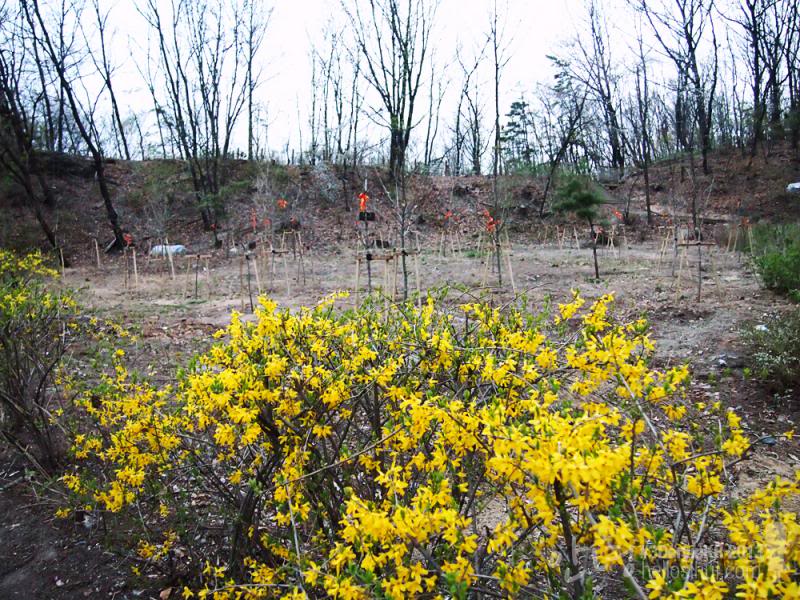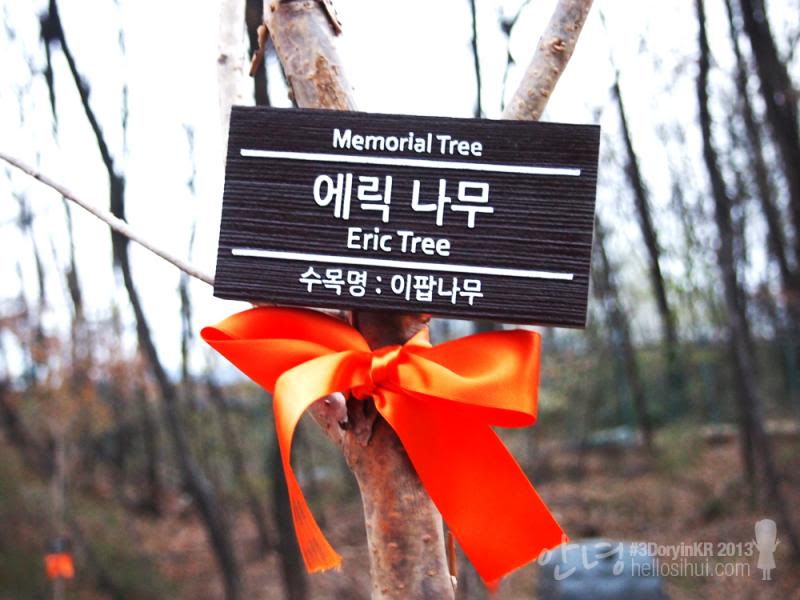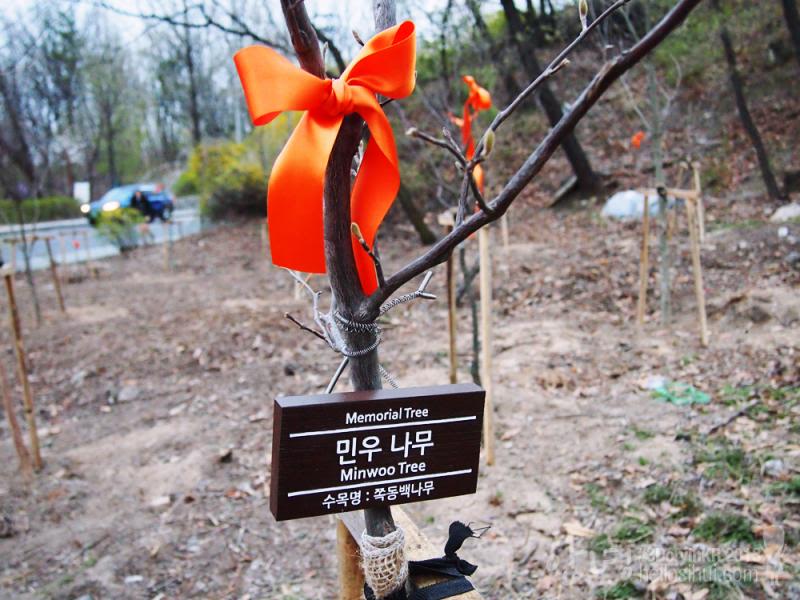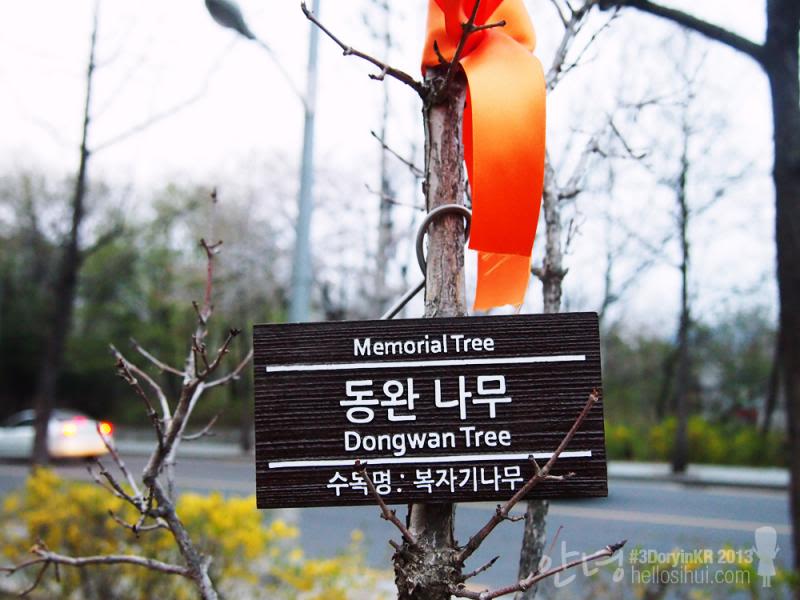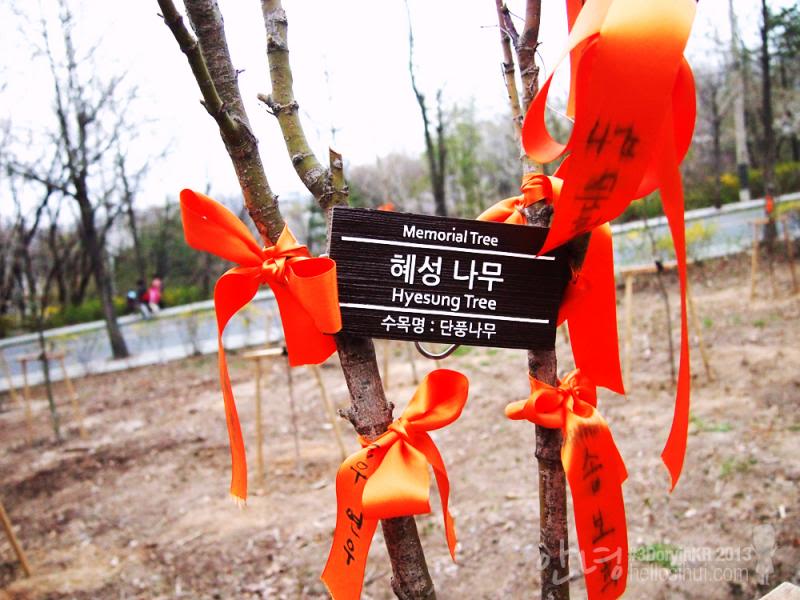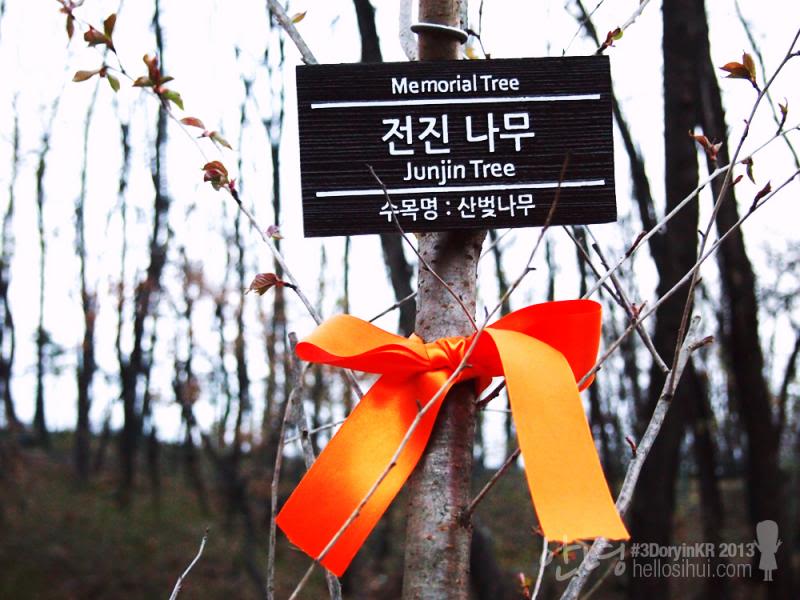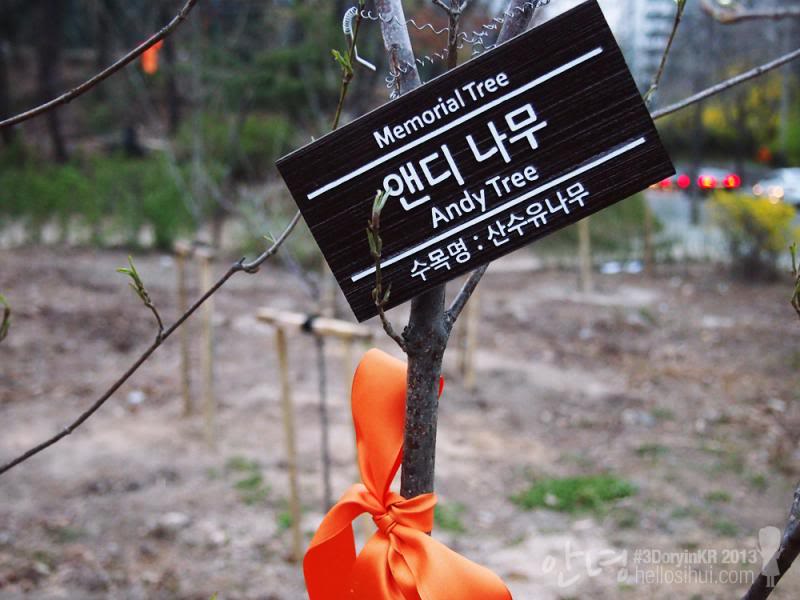 Shinhwa Changjo(s), actually went to plant some of the trees on their own. I thought this was so meaningful touch to the tree planting. Your effort, sweat and love in planting every single trees on that day. Each of the 6 members will have different type of trees, and I just can't wait for it to blossom. I guessed, by then, its around their 16th anniversary? I hope there fans will be there and take lots of photos for us to see too! heehee! 🙂 To be honest, the orange ribbon is like a litte cute deco on each of them too. So, hyesung tree look a little bit too cute and funny haha! But like I have mentioned, I really think this gift is a great gesture to the mother earth as well as wonderful gift to your idol too. 🙂 I AM SO PROUD OF SHCJ! 😀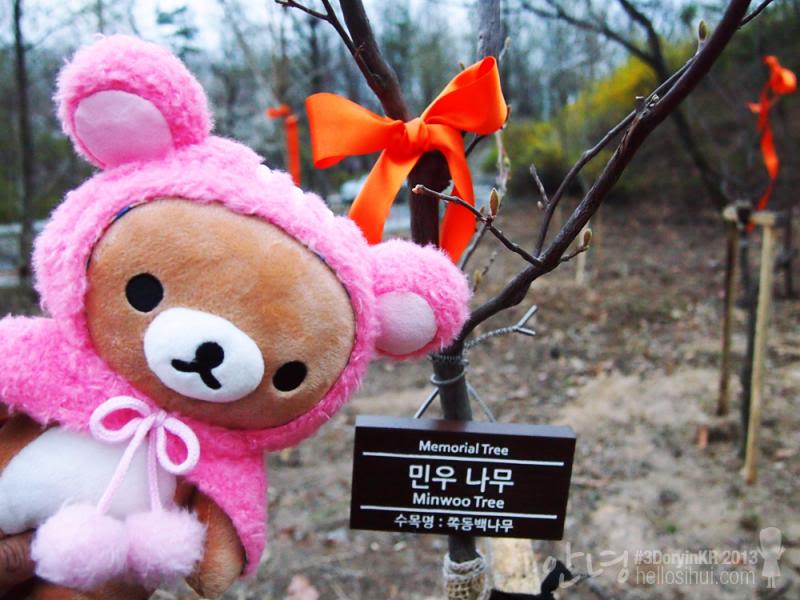 #even she want a great shot with MINWOO Tree hehe! She is a great fan of M! 🙂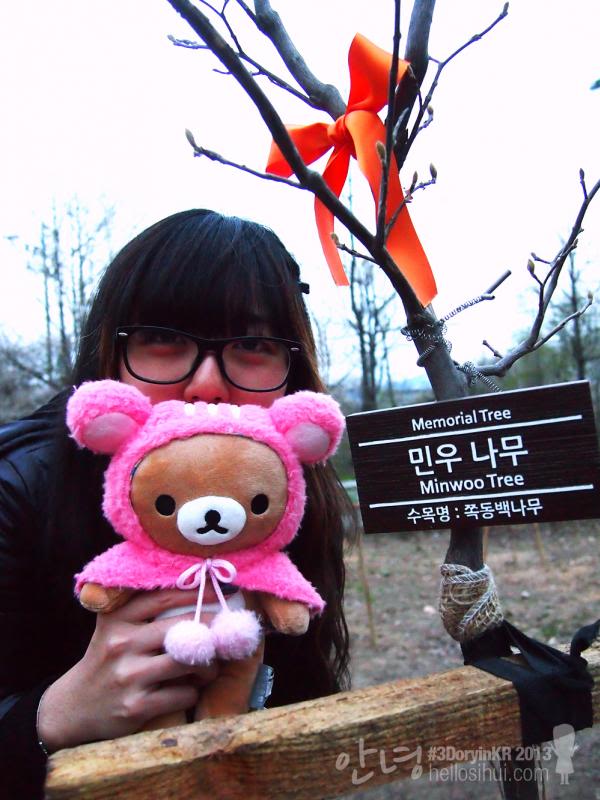 #and… me too! 🙂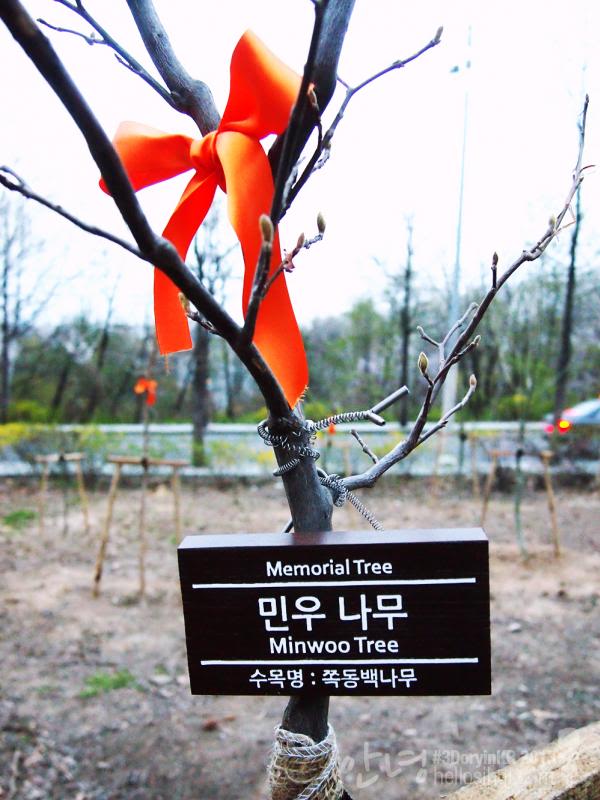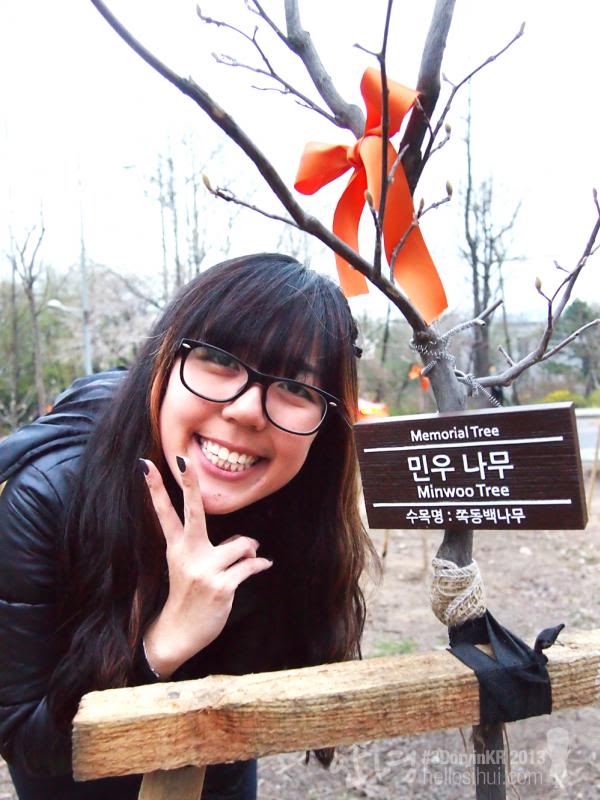 # I hope you grow up well, serve the neighbourhood a better environment and provide shade and oxygens to the needs ♥♥♥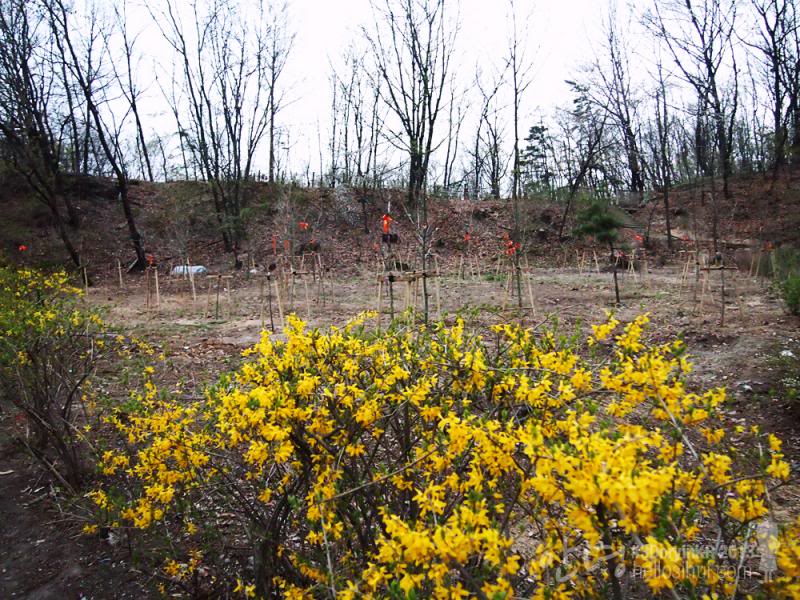 Thank you SHCJ for the lovely gift that you given! Who could say FC is nothing? This proven that even fanclub given the best to their idols and with the thought of giving the best to the environment.
Tags:
Andy
,
DALTEO PARK
,
Direction
,
Direction to Shinhwa Forest
,
eric mun
,
junjin
,
Kim dongwan
,
Korea
,
Korean Idols
,
Korean Pop
,
KPOP
,
lee minwoo
,
Seoul
,
SHCJ
,
shin hyesung
,
Shinhwa
,
Shinhwa 15th
,
shinhwa changjo
,
Shinhwa fans
,
Shinhwa Forest
,
Shinhwa Forest 1
,
Shinhwa Forest 2
,
Shinhwa The Classic
,
Shinhwa This Love
,
ShinhwaXI
,
ssangmun
,
ssangmun station
,
Tree Planet
,
도봉구 쌍문
---
---