[ASIAN ON-AIR PROGRAM 2013] My Unforgettable Travel Story: My Many First in Korea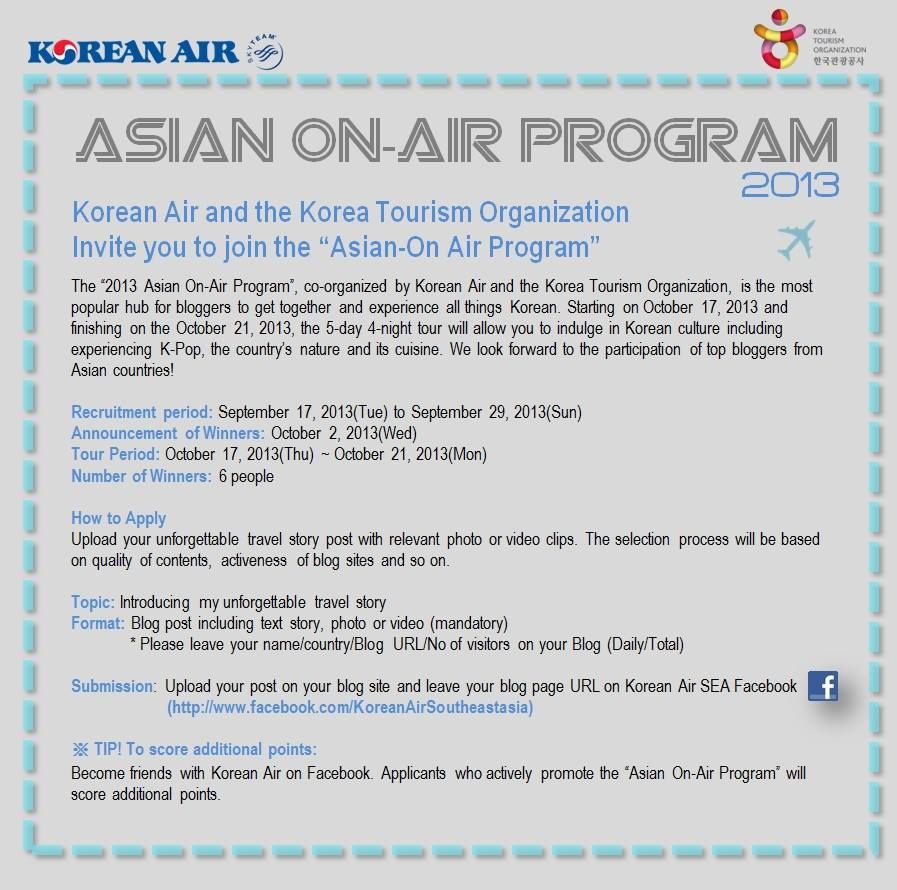 Get to know more about this Asian On Air Program from facebook, and thought that I could share some of my travel experience
with fellow bloggers and readers. Nevertheless, I have been blogging about my travelogue from times to times…
and I thought this is a great opportunity to share my travel experience in 1 entry. But it has never been easy to write
something so fun,experiential into words. And I personally agreed this – A picture tells a thousand words.
Since during my secondary school years, I have grow a tiny love toward Korea.
I watched many korean dramas which feature many oftheir culture, their food, their tourist spots
and not forgetting their wonderful soundtracks that came with it.
As the years goes, my love for Korea get bigger and bigger… and finally I manage to travel to Korea in 2011.
A dream come true, a perfect and wonderful dream.
Till date, I have travel to Korea for 4 time, and during this 4 time, I travelled to Seoul, Jeju, Busan and Jeonju.
It's quite an eye-opening to experience what we never able to in our own country.
I had lots of 'first time' during Korea trip despite I have already been there for the 4th time.
Nevertheless, let me share with you "MY MANY FIRST IN KOREA" Story.
♥♥♥♥♥♥♥♥
My very FIRST time celebrate my birthday oversea
It's full of laughter and in fact memories.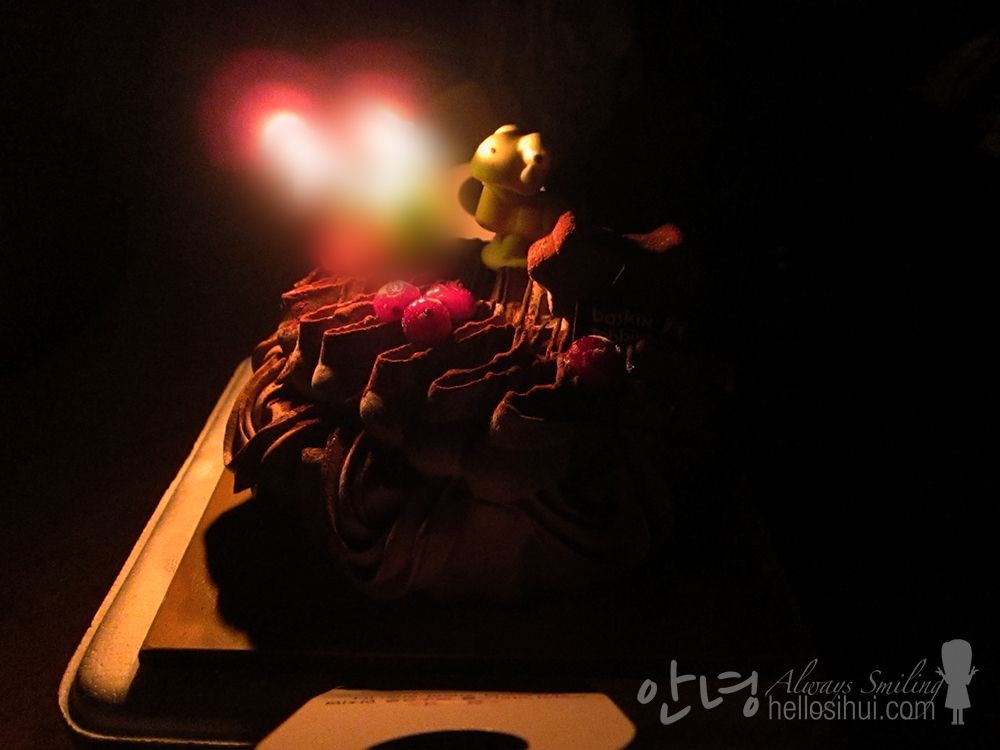 ♥♥♥♥♥♥♥♥
My very FIRST time to Noryangjin Fish Market.
Something very special about this lovely place is that, you can select live seafood
and get it cook by the restaurant located at level 2. You get to eat very very fresh live seafood in this way :)
♥♥♥♥♥♥♥♥
My very FIRST time for a Ski.
My very first winter trip which include a unforgettable skiing experience.
We took up short course that taught us how to do normal skiing and we have few hours to play on our own
♥♥♥♥♥♥♥♥
My very FIRST time having a Standing BBQ meal.
This BBQ store is just located 5mins away from our guesthouse in Sinchon, and its always overwhelming with people.
We decided to try it one day and experienced the STANDING BBQ MEAL for the first time.
Marinate beef is really tasty, even for a non-beef eater like me and cin find it amazingly tasty and tender :)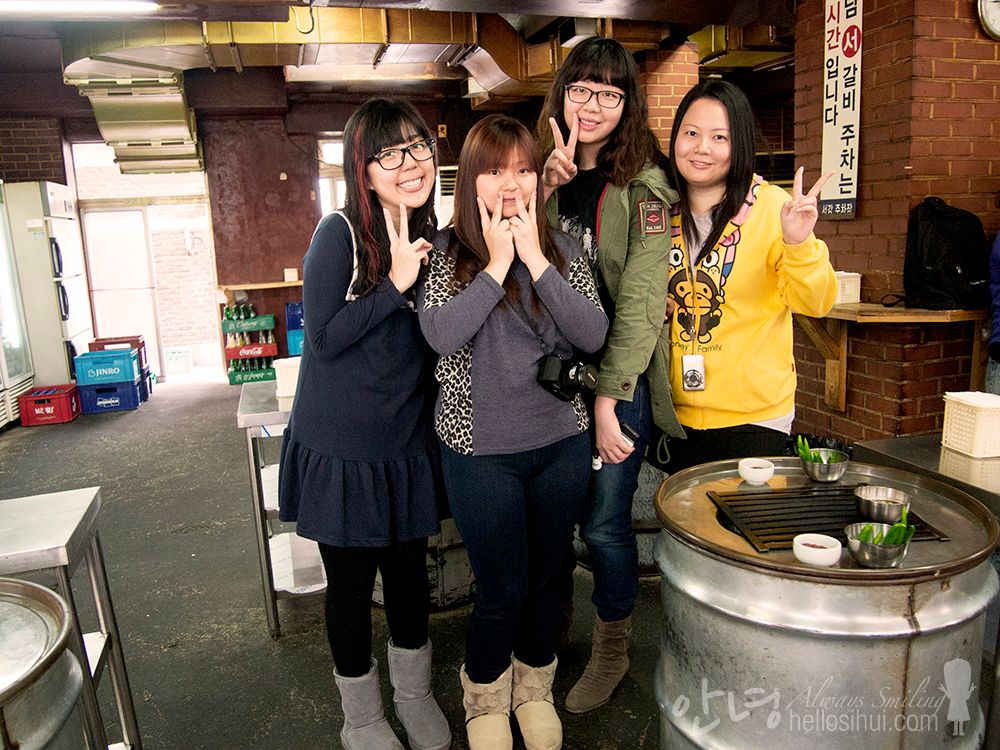 ♥♥♥♥♥♥♥♥
My very FIRST time attending KPOP Music Showcase
Attending Kim Hyun Joong's Break Down Album Showcase was an eye opening.
It probably very very different from what we seen from Singapore.
The KPOP wave is indeed incredible, everyone is organised and unexpectedly fanclubs are giving out free gifts.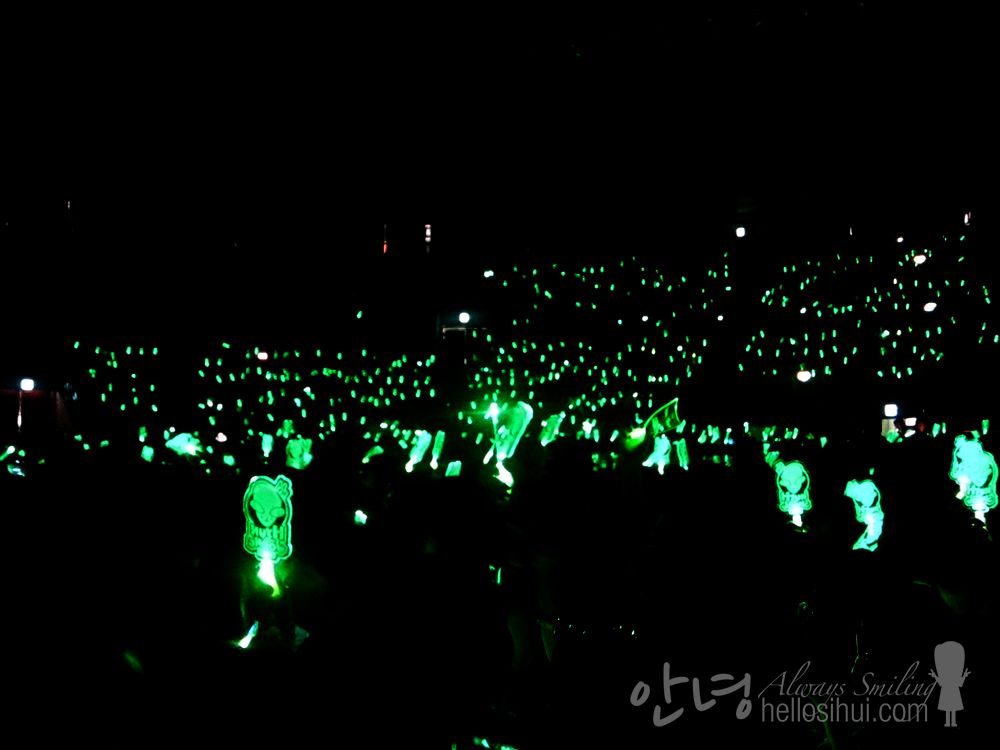 ♥♥♥♥♥♥♥♥
My very FIRST time at Itaewon. Before coming to Itawon, I only heard of UV's Itaewon freedom.
Its like our Clarke Quay because we get to see many western influent in Itaewon.
It's like a little westernise town in Korea.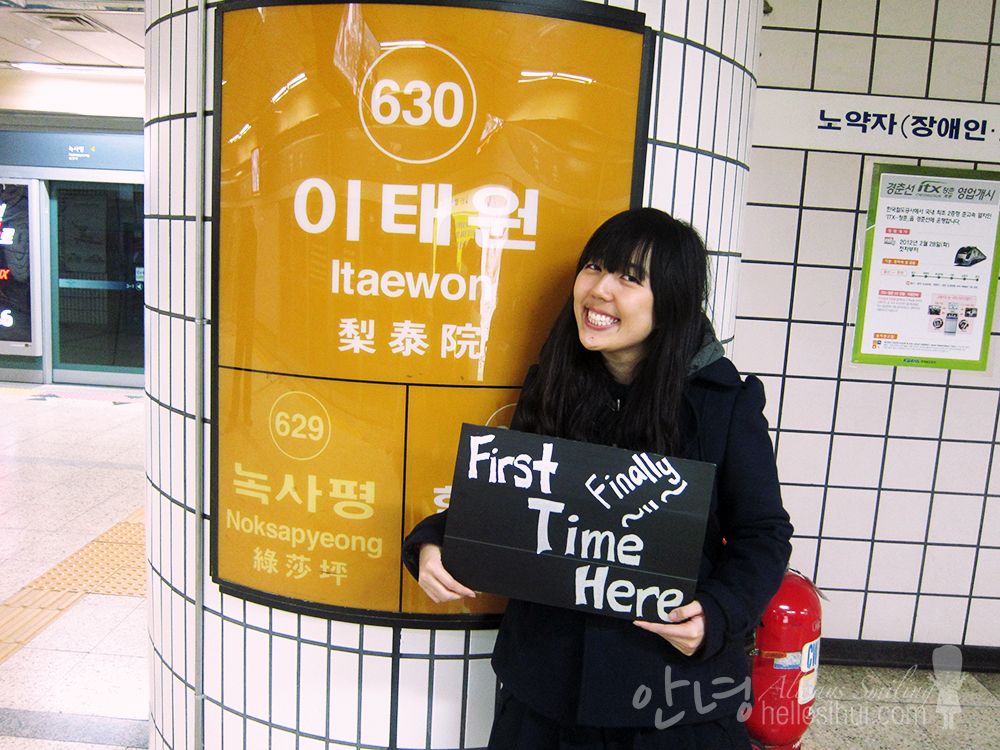 ♥♥♥♥♥♥♥♥
My very FIRST Korean Friend – Kyungbin.
Thanks to Cin, she introduce us her korean friend to us.
We get to know more about Korea culture because of her, more little knowledge about my favourite country.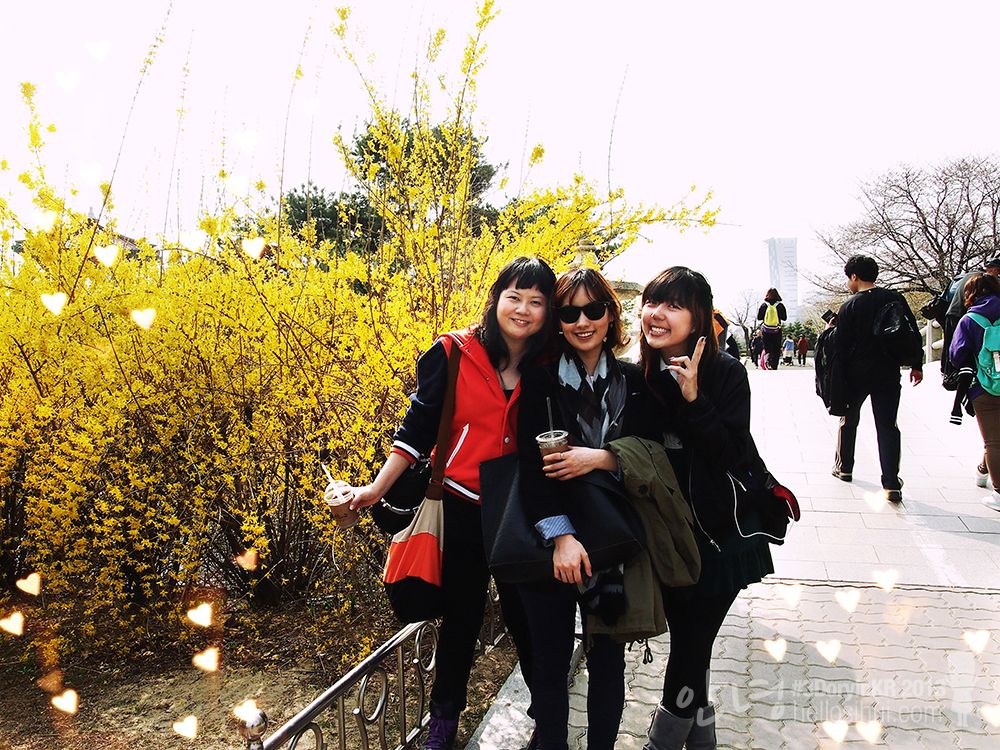 ♥♥♥♥♥♥♥♥
My very FIRST time to Gwangjang Market
Its very interesting to get close on how their own people live and the culture they leading with.
We sat down beside koreans ahjumma and ate together with them.
I even bought 2kg of "chilli paste raw crab" back home.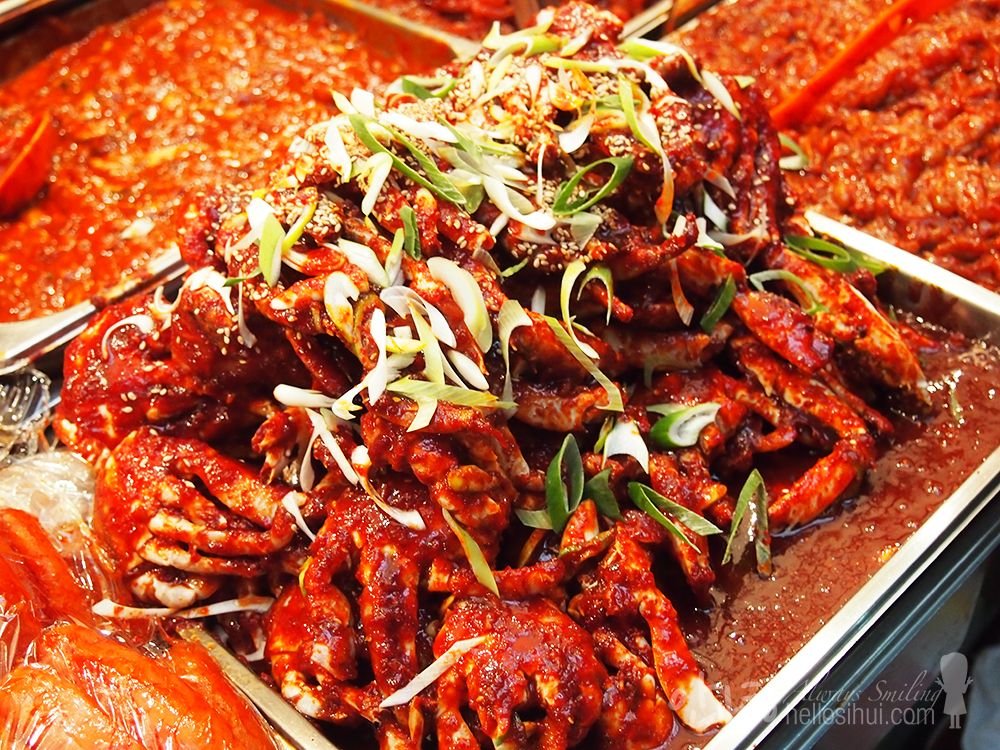 ♥♥♥♥♥♥♥♥
My very FIRST time attending a Korean Full Fledge Concert.
I attended SHINHWA's 15th Anniversary concert which gave me the most amazing and awesome feel ever.
I experienced a full ORANGE SEA, with amazing sporty crowd ever.
(in kpop context, each idol group have their designated colour to represent themselves as for Shinhwa will be Orange!)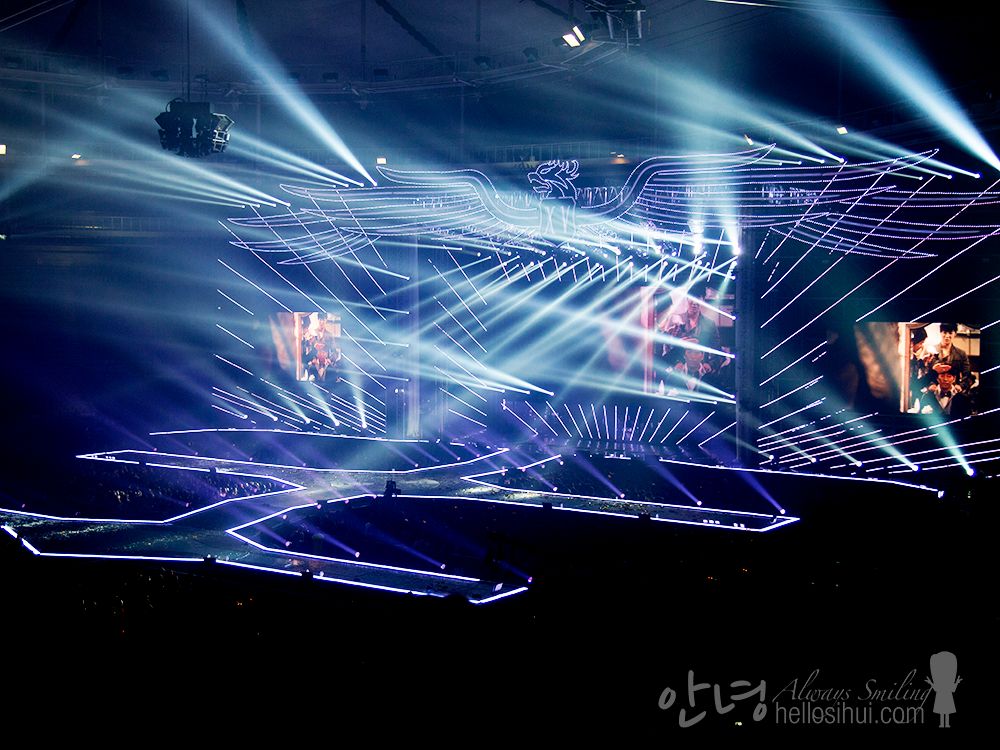 ♥♥♥♥♥♥♥♥
My very FIRST time going to a Neighborhood Forest.
Shinhwa's Fans – Shinhwa Changjo, had built forests to commemorate Shinhwa
being the one and only 15years on-going idol group in Korea. Visited the forest few days after their planting! :)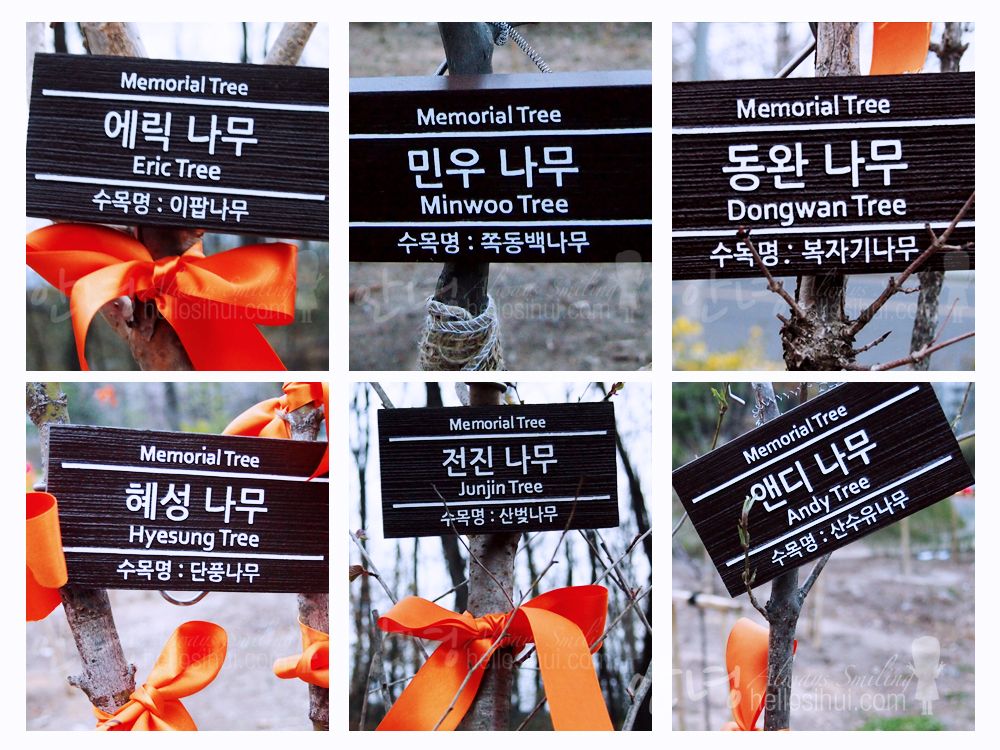 ♥♥♥♥♥♥♥♥
My very FIRST time to Cheonggyecheon Stream.
Thanks to Cin, I'm finally here!
It's beautiful which located in the city joining a few streets together.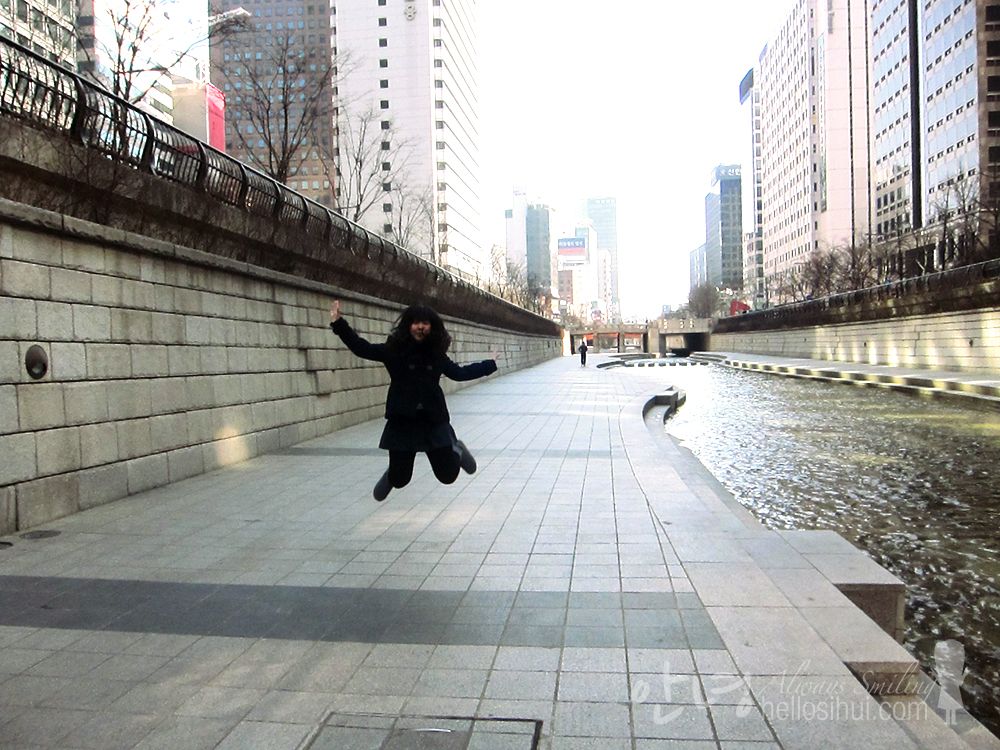 ♥♥♥♥♥♥♥♥
My very FIRST time to witness the Banpo Bridge Rainbow Fountain
The fountain will synchronise with the music and colour, it's really amazing experience.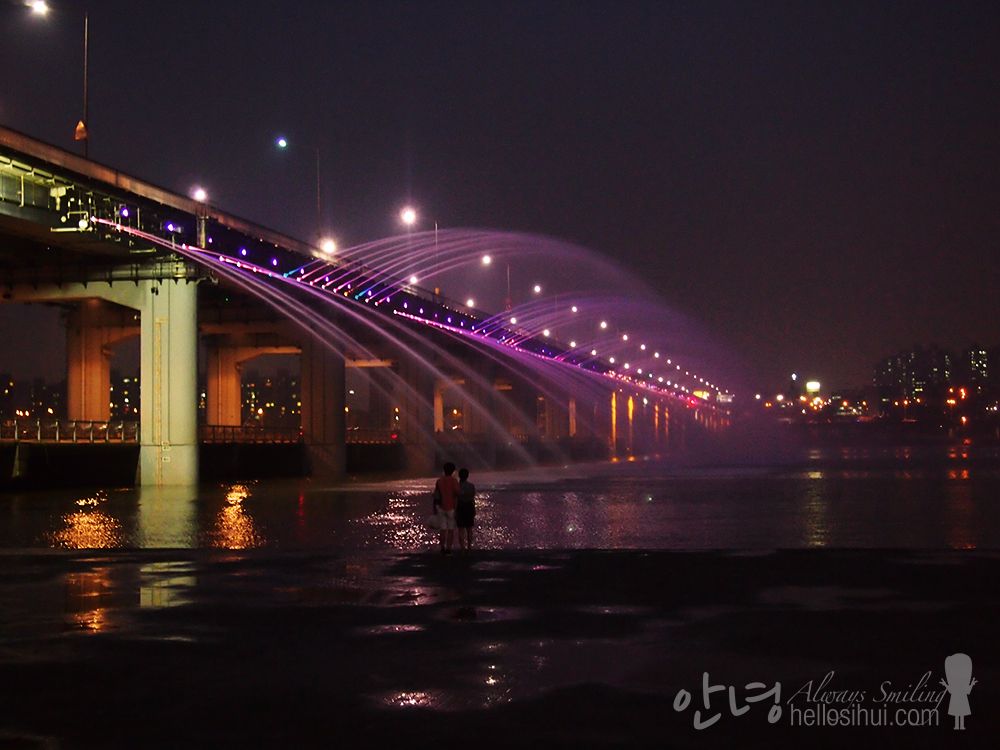 ♥♥♥♥♥♥♥♥
My very FIRST time "EATING SOIL"
Heading to a "flowerpot" Banana Tree Cafe to tried their signature and famous dessert.
To match their concept, in fact very interesting – its served in a flower pot.
The most delicious yummy soil you ever seen and ate!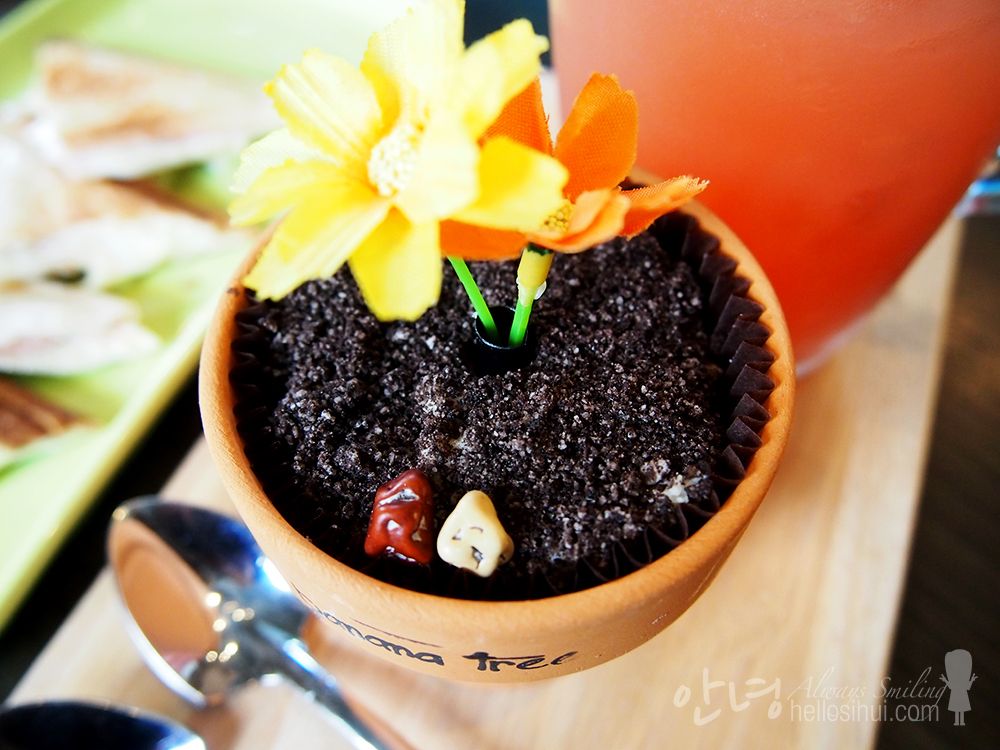 ♥♥♥♥♥♥♥♥
My very FIRST taking photo with a Stall Owner
E-Mu was very nice introduce us her signature dish – Tadpole Noodle (made of corns)
We watched Shinhwa Broadcast to know of this famous traditional dish in Pungmul Market.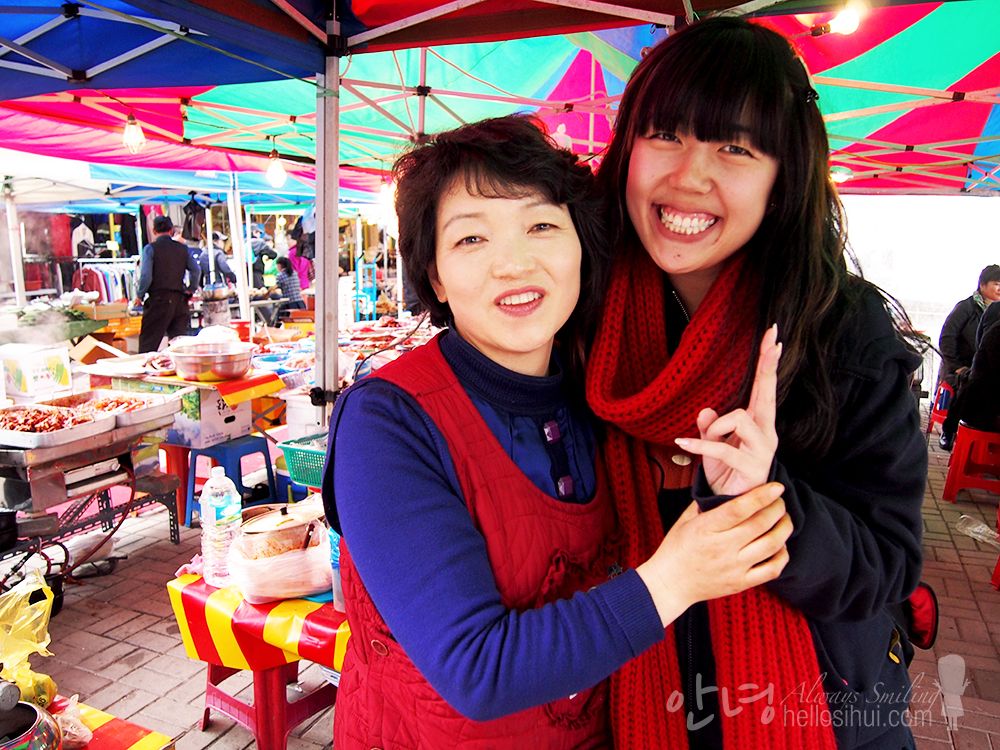 ♥♥♥♥♥♥♥♥
My very FIRST time ordering chicken for our Picnic session under Mapo Bridge.
This culture is amazing because it seems like most of them call for delivery!
Most importantly it taste good and it's just a phone call away :)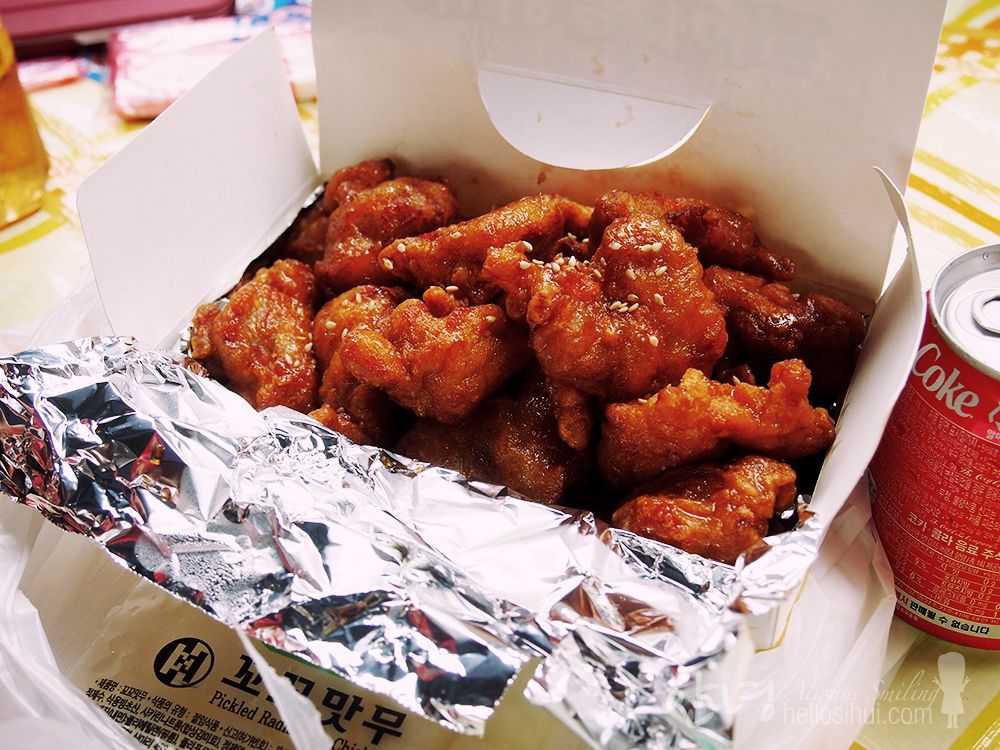 ♥♥♥♥♥♥♥♥
My very FIRST Summer Trip with my dearest friends!
We last travelled to Korea in late july, first ever Summer trip in Korea~
Experience the hottest season ever, even hotter than Singapore!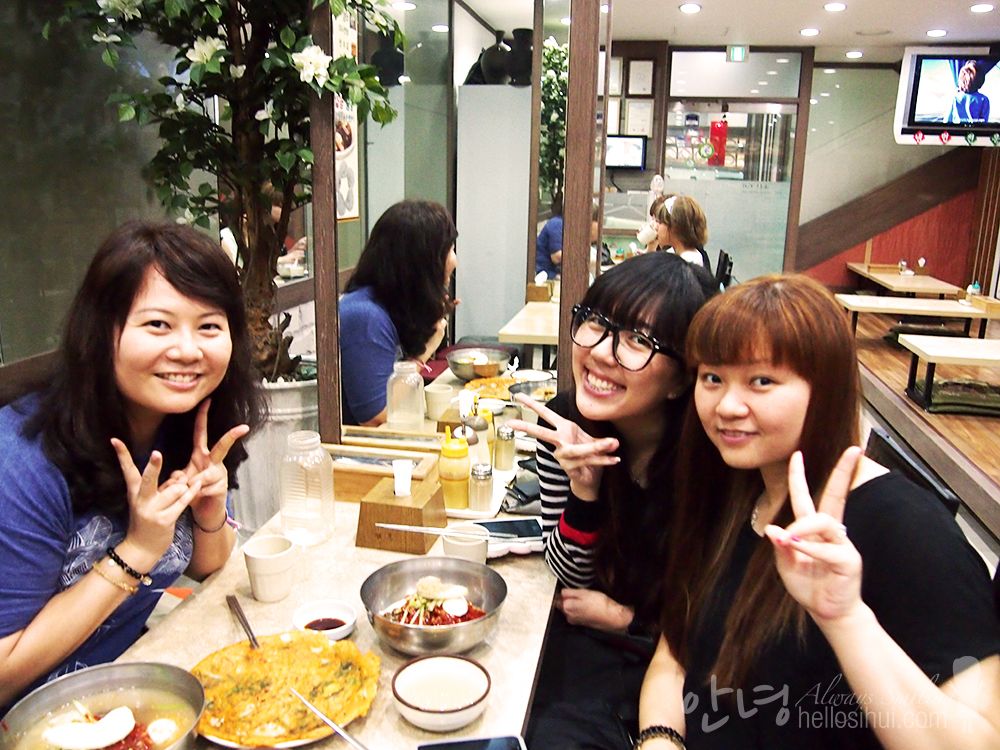 ♥♥♥♥♥♥♥♥
My very FIRST time meeting one of my favourite idol at Myeongdong Street – BEAST/ B2ST.
They are actually in their midst of promoting their latest album with title track – Shadow
And in fact, filming Guerilla Date right in the middle of Myeongdong.
I was really lucky to get quite a good spot :)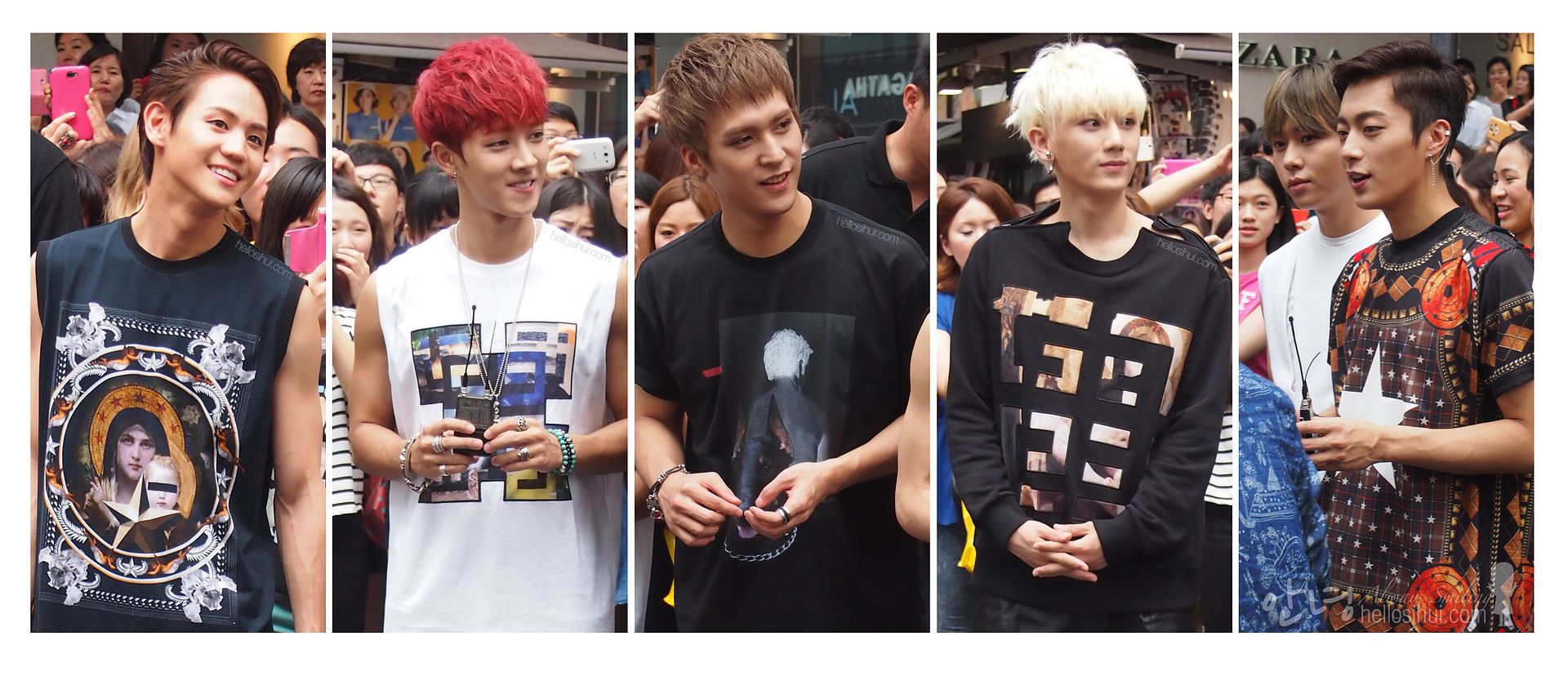 ♥♥♥♥♥♥♥♥
My very FIRST time making a last minutes travel plan.
Headed to Korea in summer for SHINHWA GRAND FINALE concert.
No regret despite the pocket was heavily damaged.
The 6 professional legendary idols that sang, danced amazing well at their 30s
was the most incredible amazing living things in the world :D
♥♥♥♥♥♥♥♥
My very FIRST time going in to EHWA University
One of the most presitige university in Seoul.
A women university that you get to see really many pretty girls around.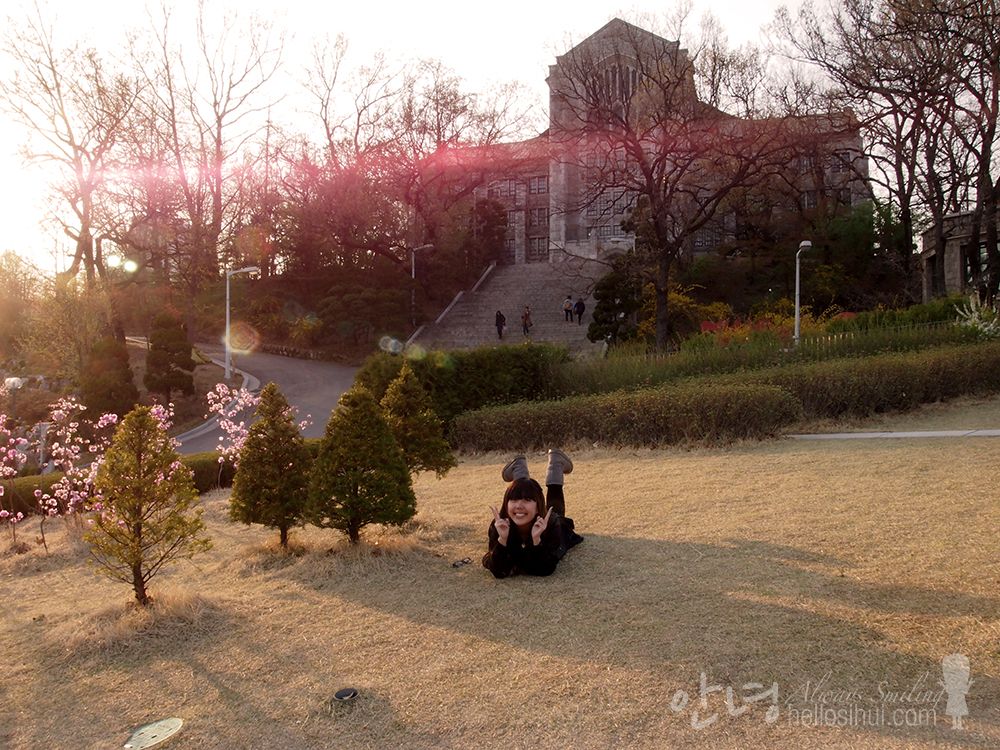 ♥♥♥♥♥♥♥♥
My very FIRST time seeing Cherry Blossom!
Headed to Jinhae (1hr bus ride from Busan), for their yearly Cherry Blossom Festival.
Together with my lovely friends and cousins, the best travel companions ever! :)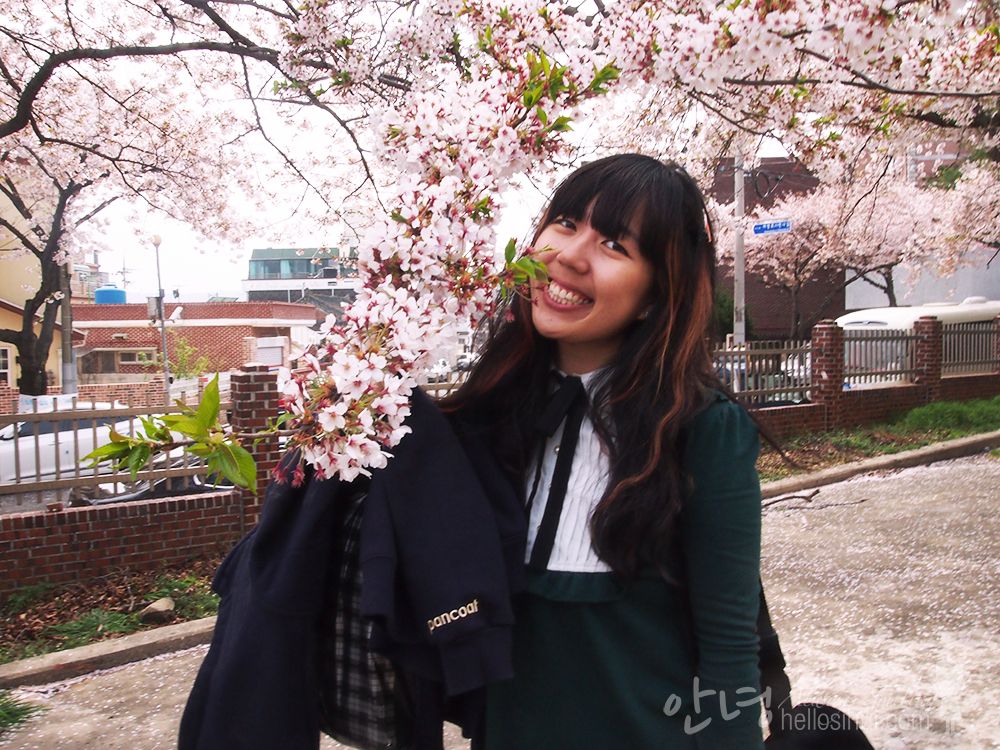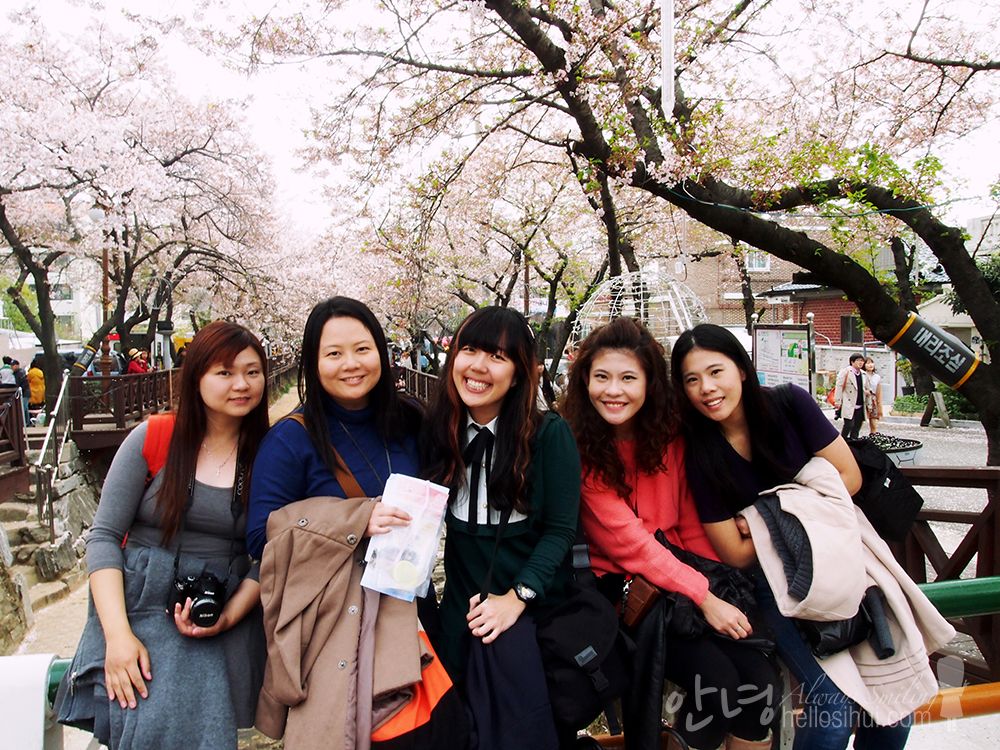 ♥♥♥♥♥♥♥♥
My very FIRST official travel trip with my cousins!
One of them are located in Dubai, hence this trip was really awesomely made possible! :)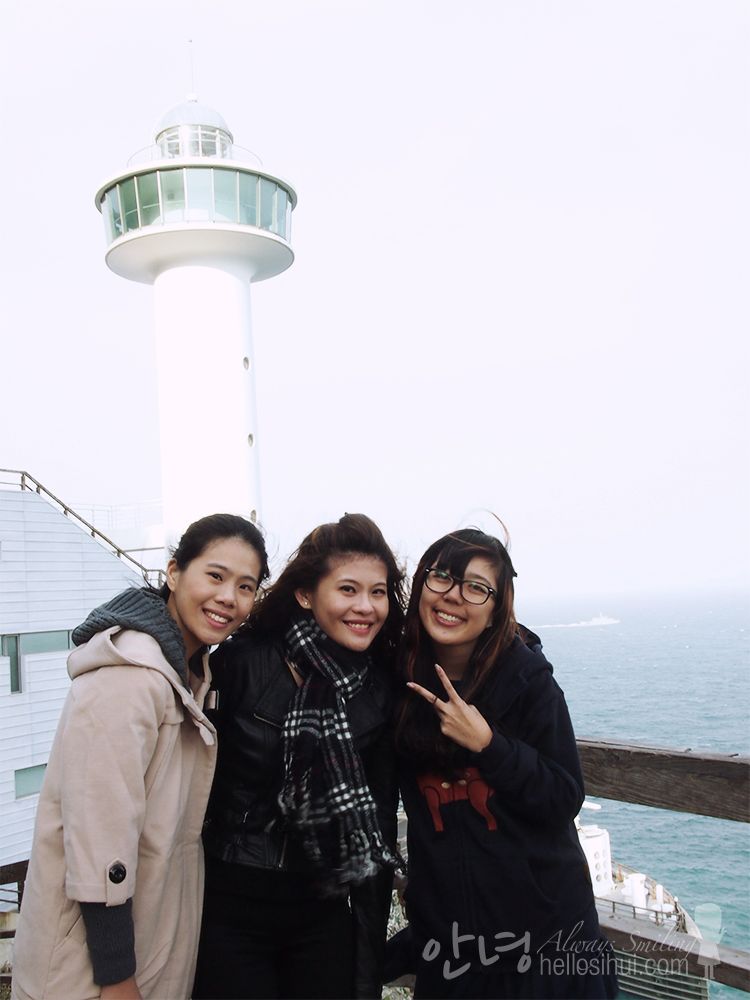 ♥♥♥♥♥♥♥♥
My very FIRST time eating by the sea, in a big tent.
The seafood was awesomely yummy which words are understatement for the taste.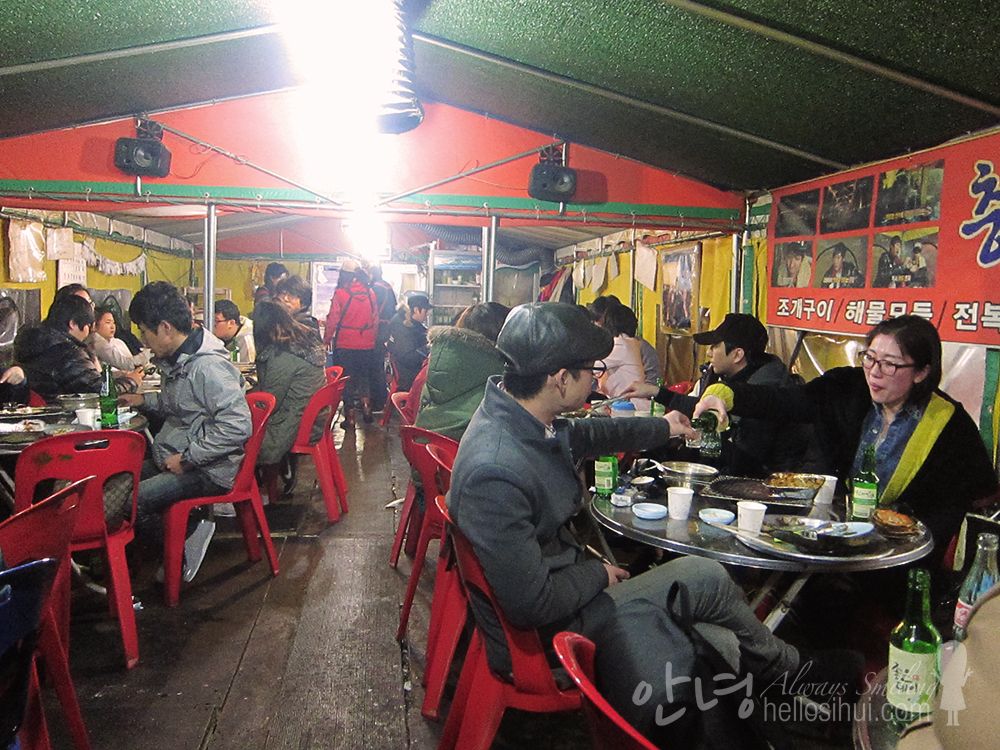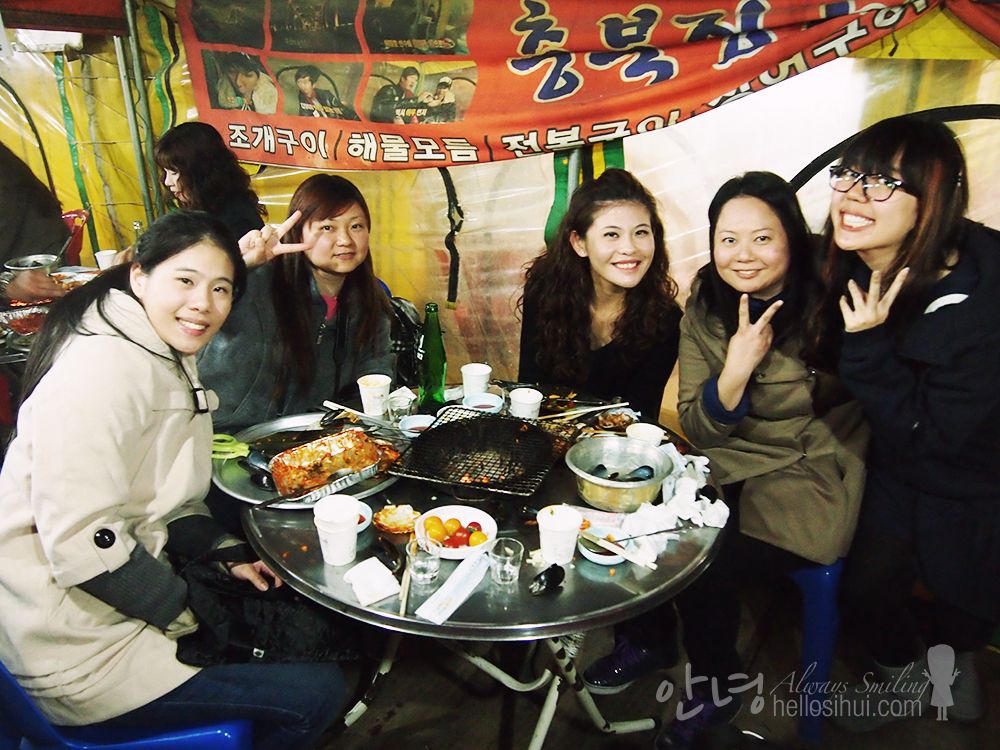 ♥♥♥♥♥♥♥♥
My very FIRST time taking a photo from a drama scene.
This house is where (Shinhwa's) Dongwan stayed during their filming of Cheer Up Mr Kim.
A heartwarming drama that talks about a single man that bring up 4 different kids.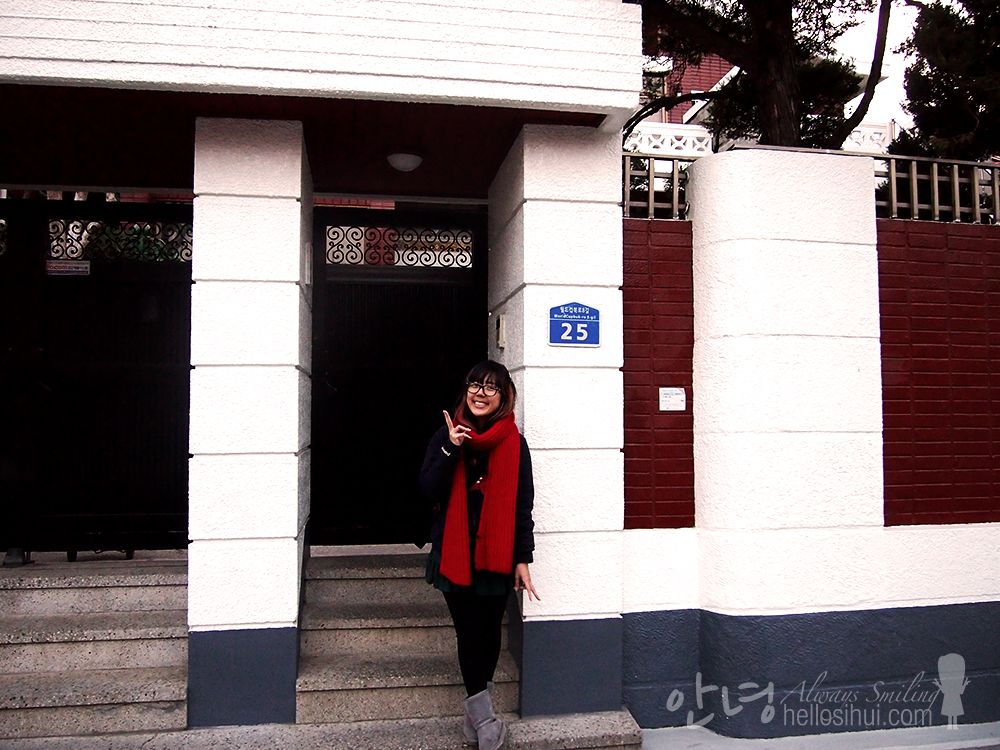 ♥♥♥♥♥♥♥♥
My very FIRST watching a Football match!
I watched Avengers football team match which lead by SS501's Kim Hyung Jun.
Guest appearance by SS501's Kim Hyun Joong, one of the lead for Boy Over Flowers.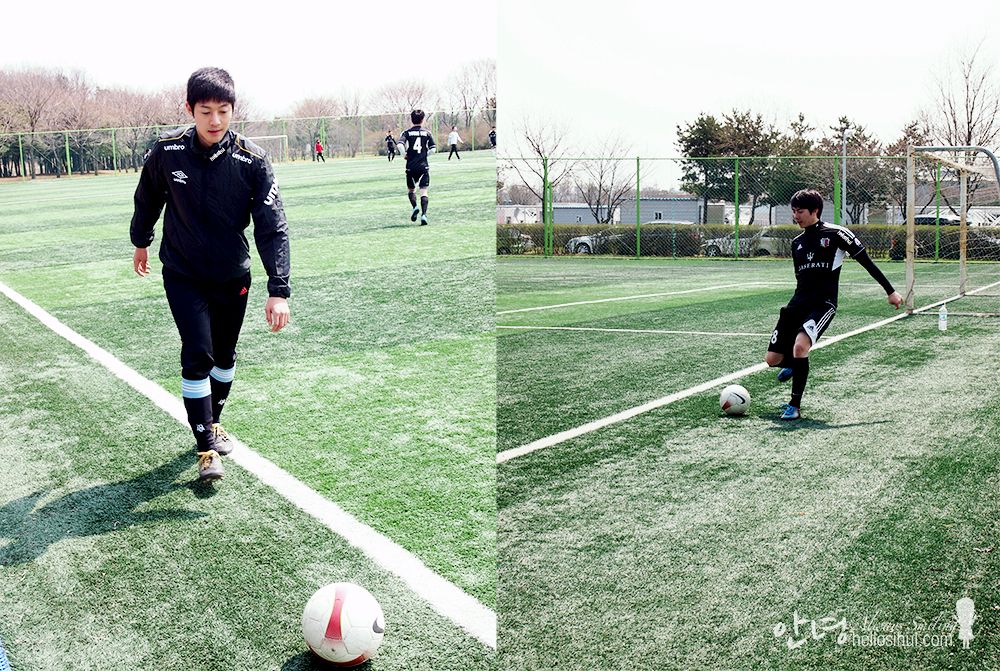 ♥♥♥♥♥♥♥♥
My very FIRST time taking bus.
Its actually quite simple and convenient.
I started to take bus often during my current trip.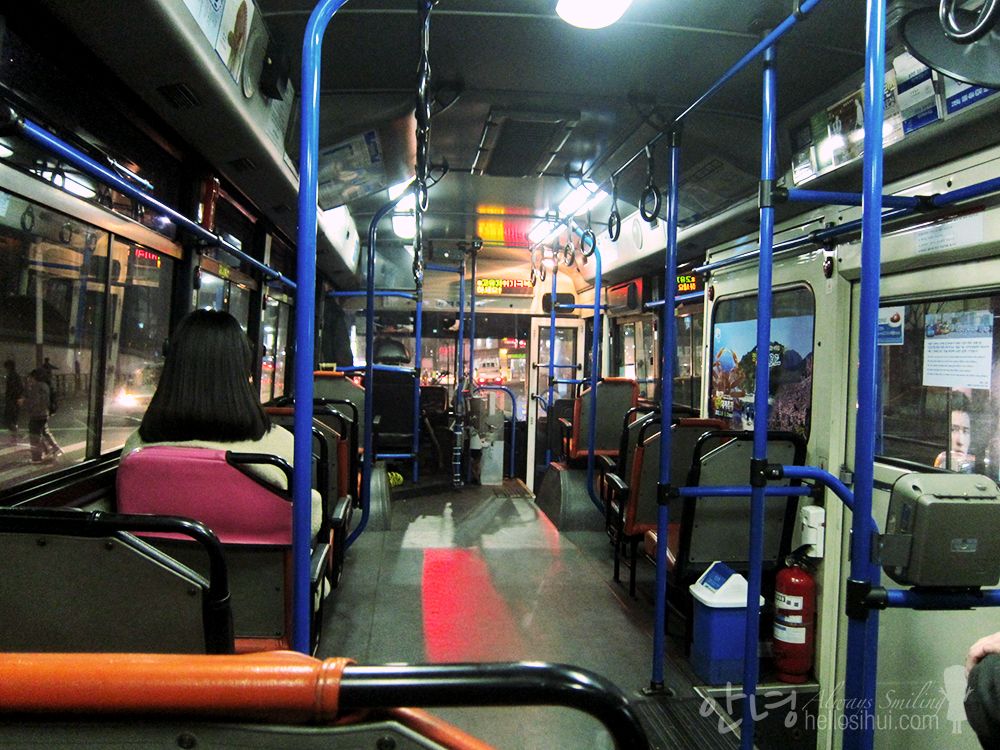 ♥♥♥♥♥♥♥♥
My very FIRST trying Soy Raw Crab.
After watching a Korean Drama – Roof Top Prince, I grow interests in wanting to trying this.
Though is 'suppose to be raw', but its really tasty and soft.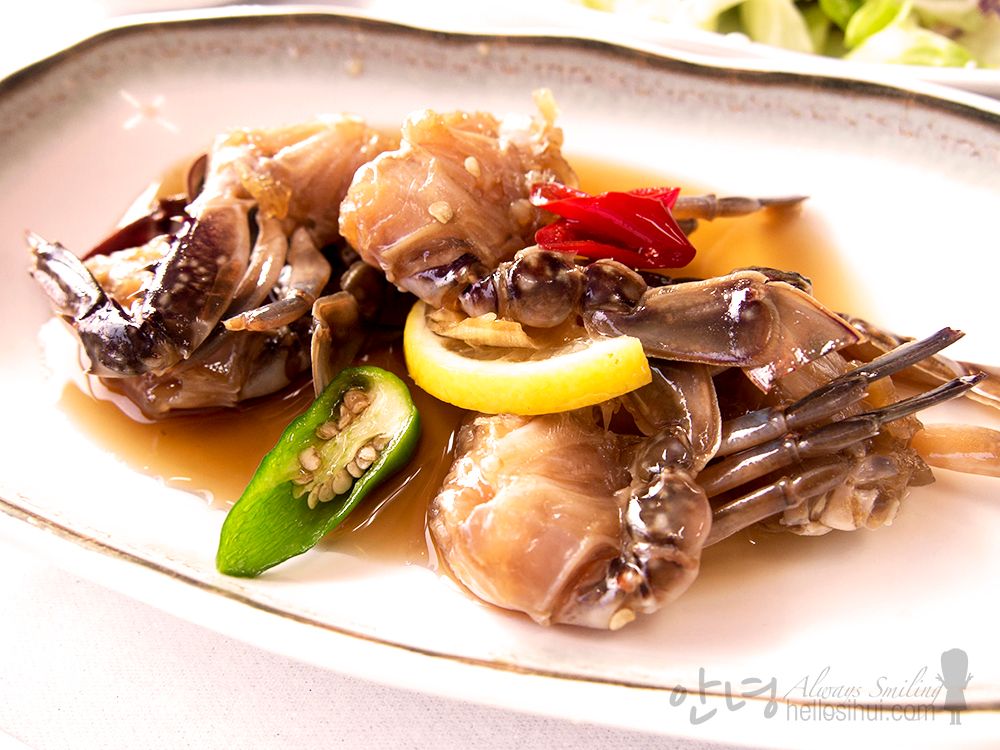 ♥♥♥♥♥♥♥♥
My very FIRST time sleeping in a traditional room.
We managed to get a traditional room during our stay at Jeonju.
Despite the cold, there's heater under the floor mat which give us warm at night.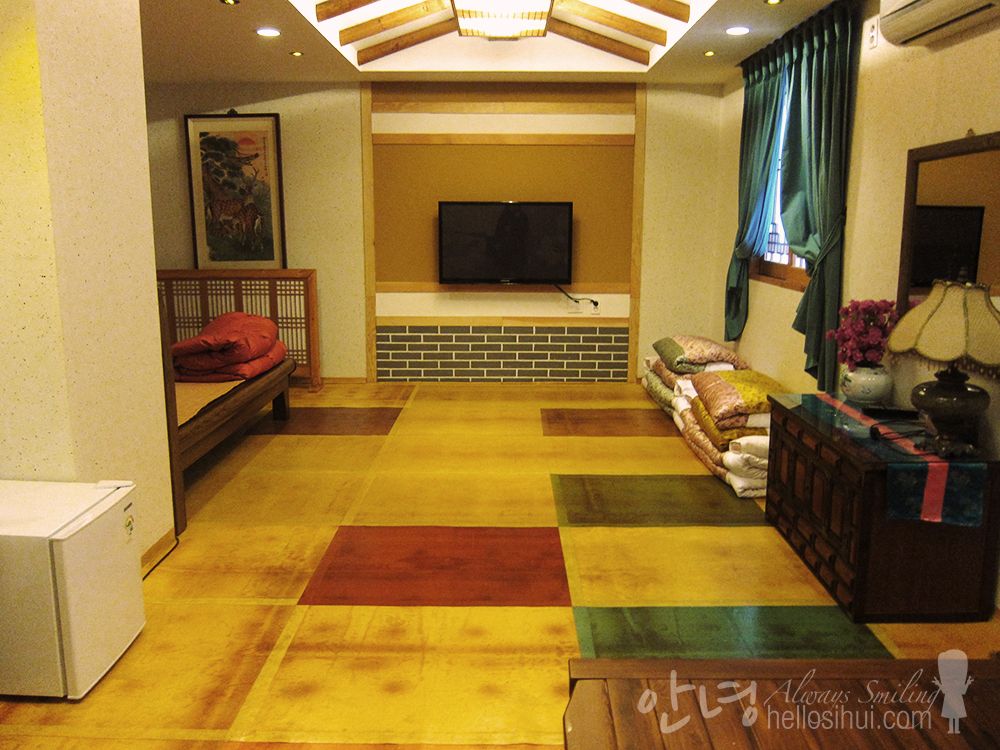 ♥♥♥♥♥♥♥♥
My very FIRST time having the 한정식
Experience how a King used to eat back then during their Joseon dynasty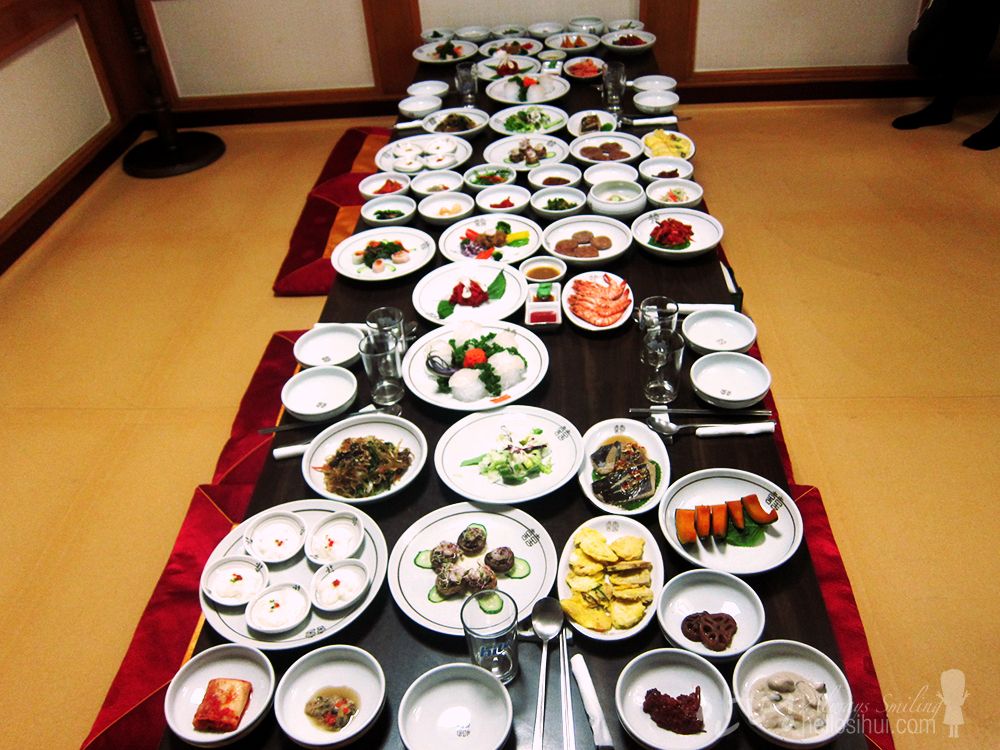 ♥♥♥♥♥♥♥♥
My very FIRST time ordering delivery back to guesthouse!
We ordered the famous jajangmyeong – black bean noodles,
which you often get to see it on drama series :)
♥♥♥♥♥♥♥♥
My very FIRST time to THEME PARKS
Everland, their own branding theme park with zoo which located slightly out of Seoul, was an experience.
I also visited Lotte World which has both indoor and outdoor family theme park for all ages.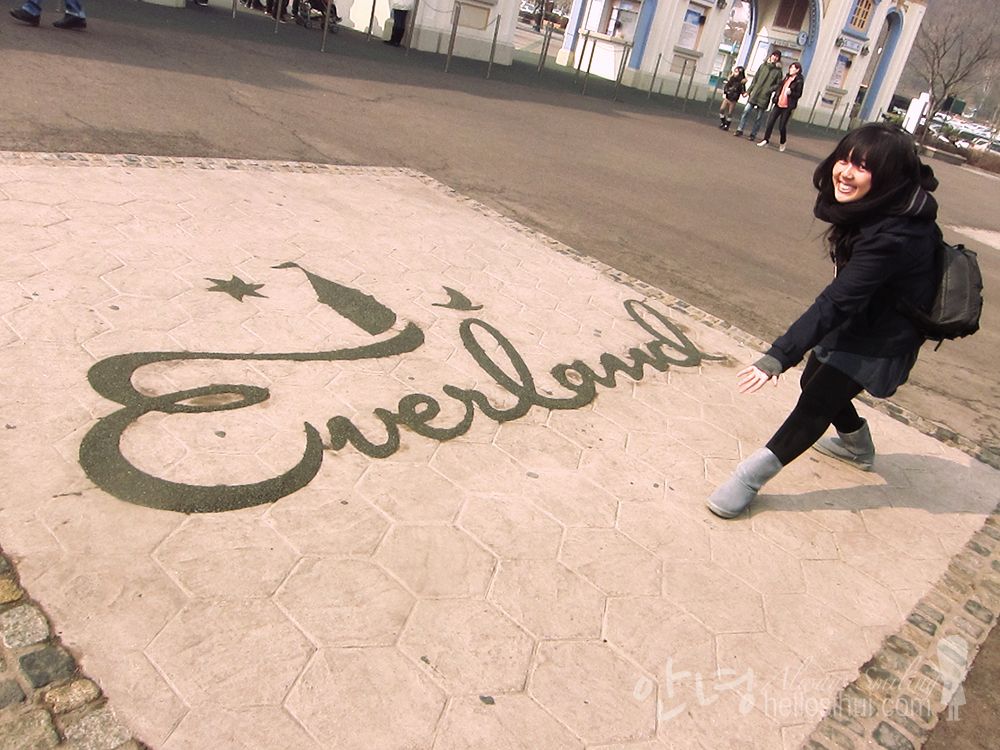 ♥♥♥♥♥♥♥♥
My very FIRST time travel to Gimpo Airport not for Jeju, but for Shinhwa.
Aren't they looking good :) This is a special event for Shinhwa Fans organised by Roygen.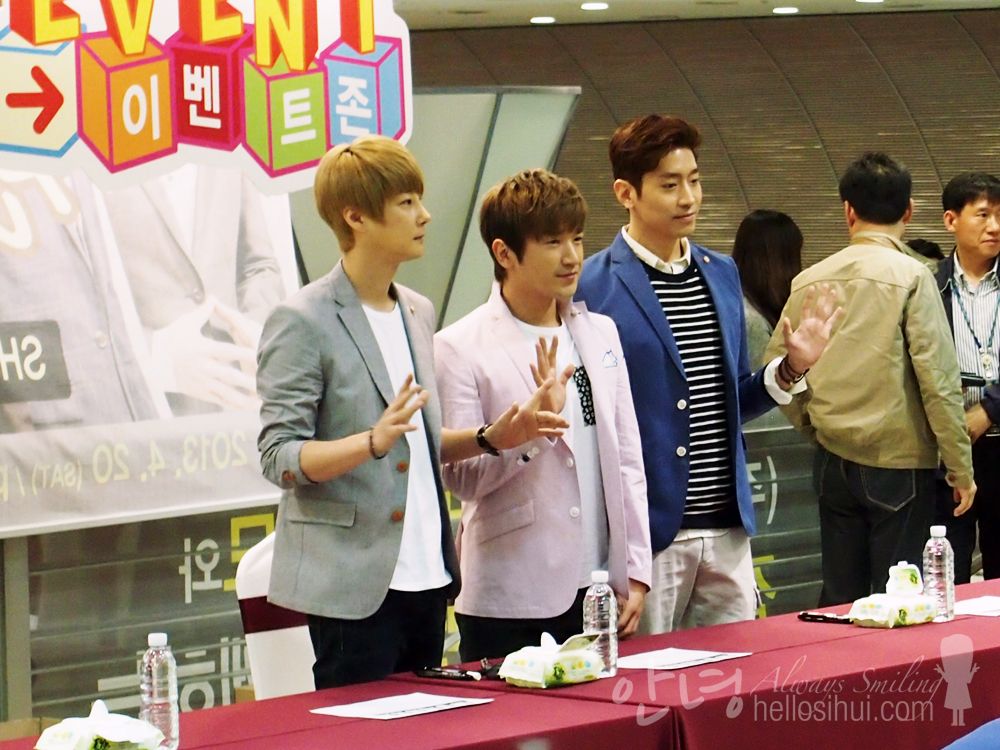 ♥♥♥♥♥♥♥♥
My very FIRST time BBQ dinner at Hongdae.
A treat from Alice :) Yes, the eggs look even more appealing :P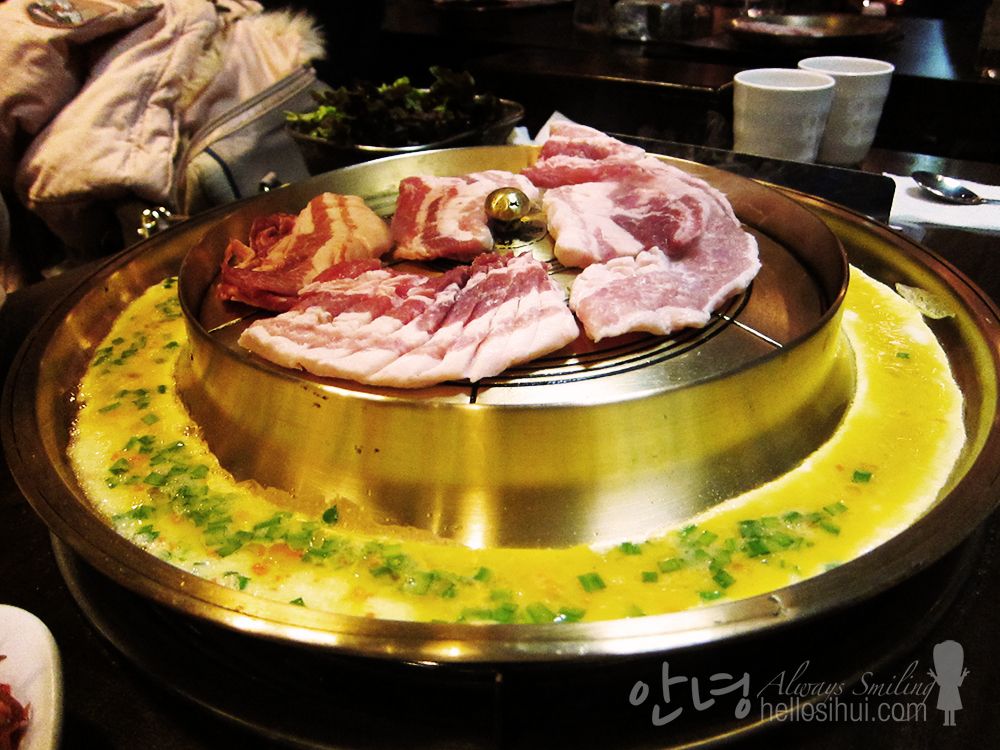 ♥♥♥♥♥♥♥♥
My very FIRST time trying LIVE OCTOPUS!
I watched a Thai's Movie – Hello Stranger and they ate this!
Something we never able to find in Singapore! EXPERIENCE :)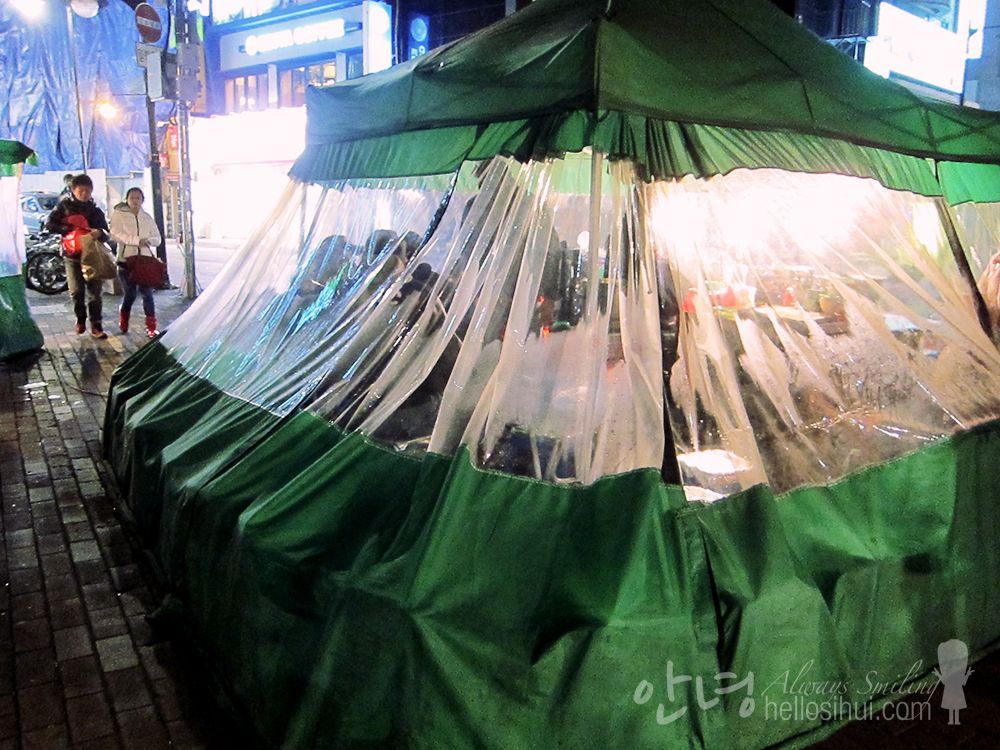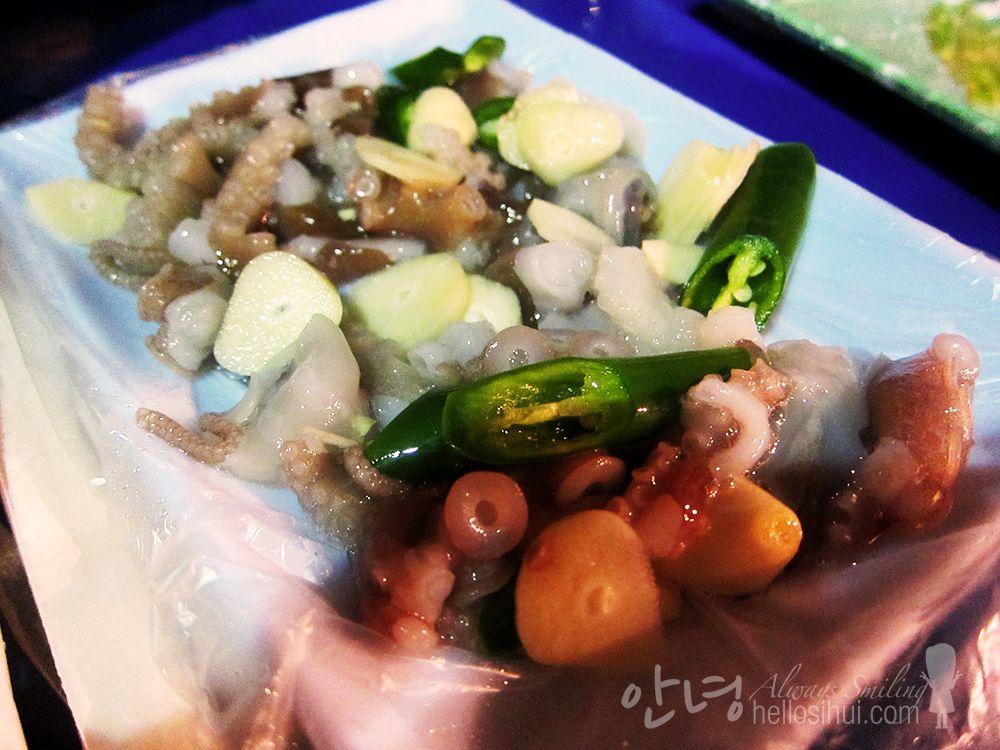 ♥♥♥♥♥♥♥♥
My very FIRST time meeting a HALLYU Star!
Ju Ji Mo was filming Guerilla Date very late at MyeongDong,
while we were there to do last minutes shopping before heading for supper!
Ju Ji Mo, is the lead actor in the 200 Pound Beauty – 2006 Movie.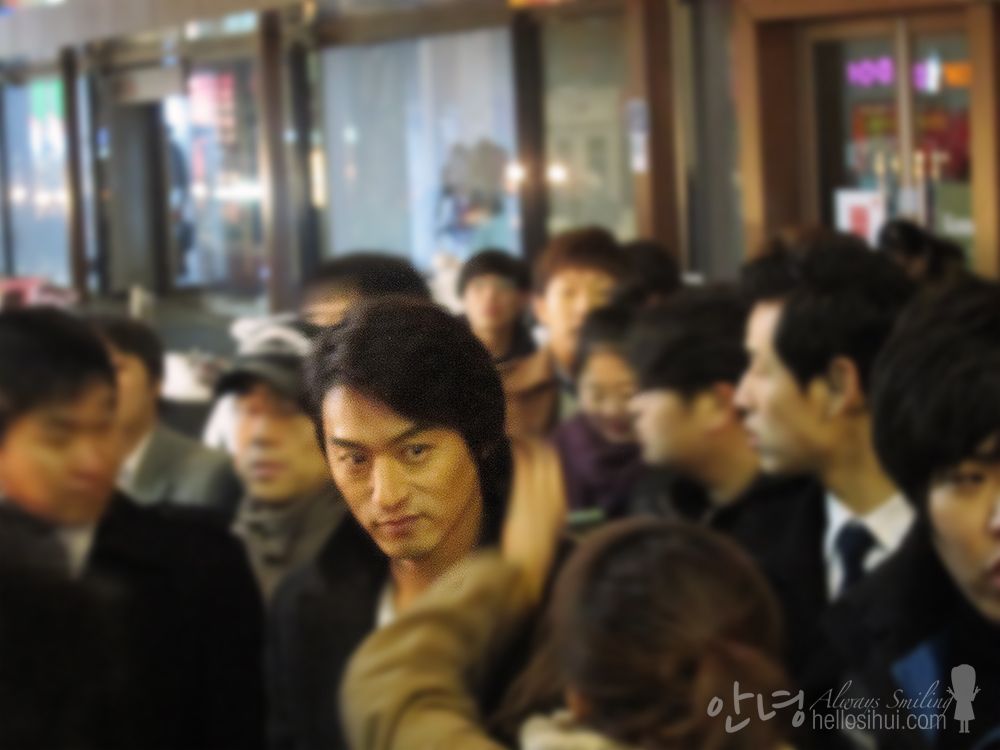 ♥♥♥♥♥♥♥♥
My very FIRST time climbing a mountain.
Sunrise Peak in Jeju, is one of the famous tourist spot that you shldn't missed.
Hopefully, the next time, I get to see the sunrise!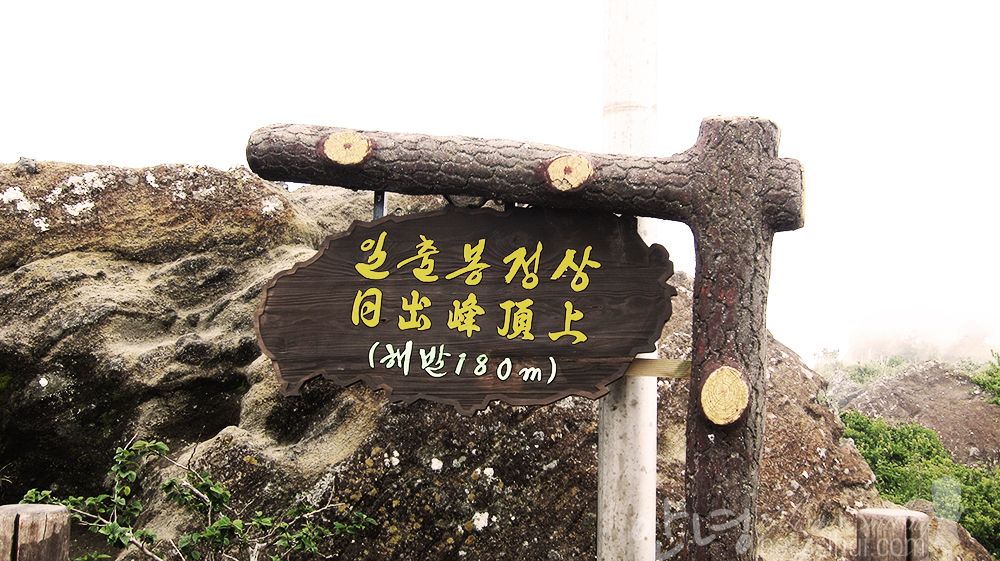 ♥♥♥♥♥♥♥♥
My very FIRST eating by the road side.
Korean street food shouldn't be a miss at all.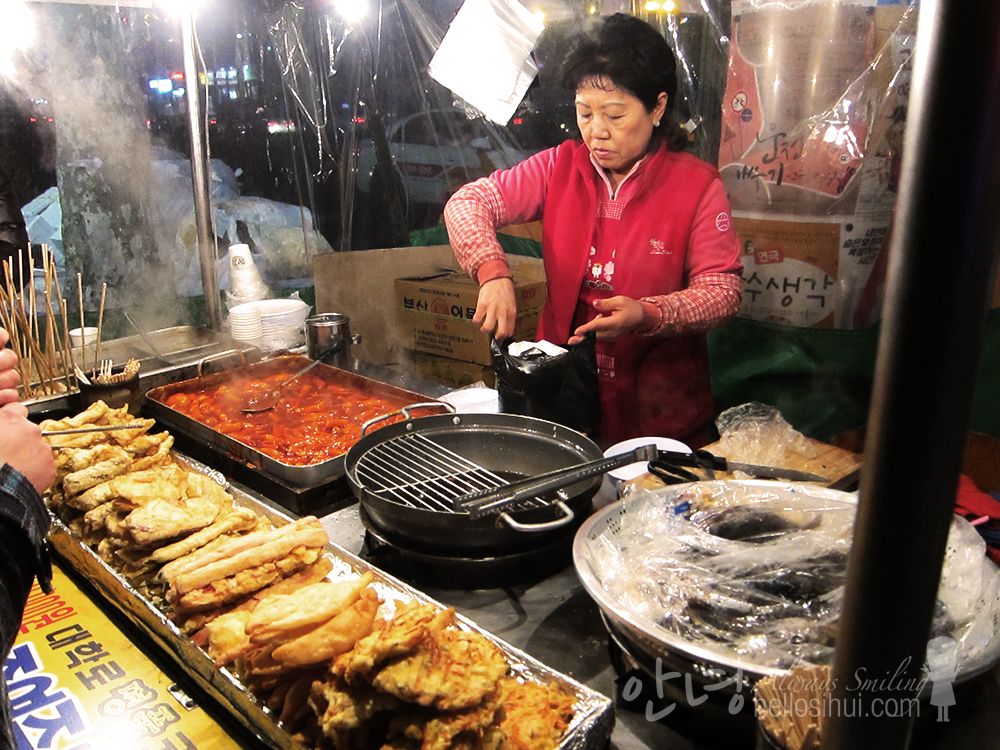 ♥♥♥♥♥♥♥♥
My very FIRST seeing sheep right beside me!
If you are lucky, you get to see the sheep in the cafe where they also served yummy waffles!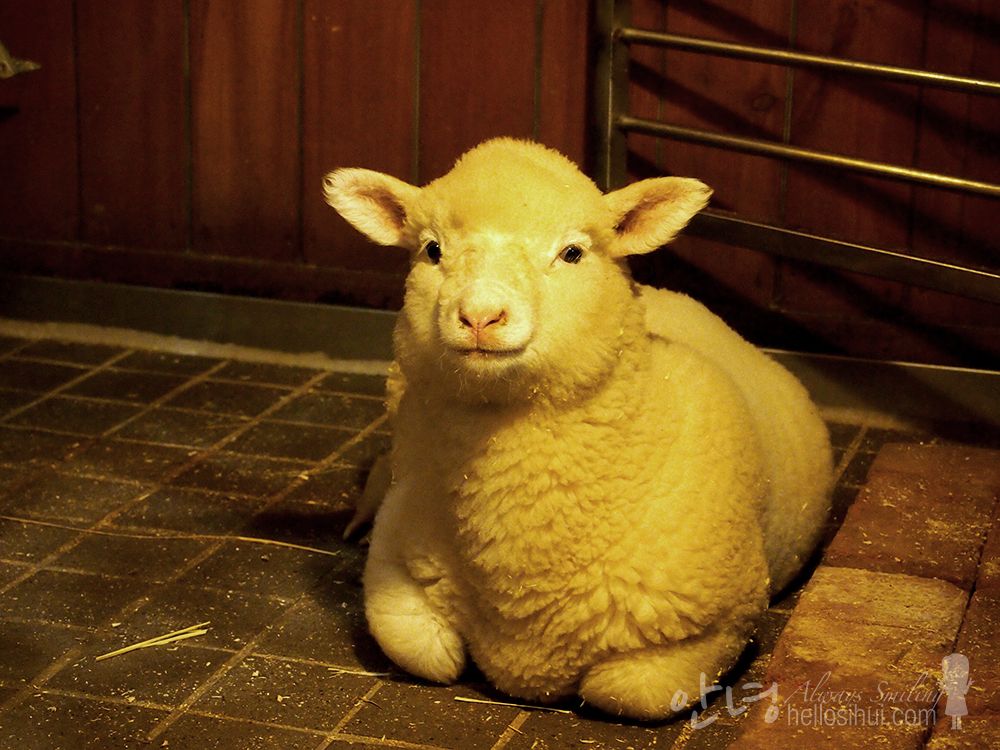 ♥♥♥♥♥♥♥♥
My very FIRST time to N Seoul Tower, for Scenery and Food!
My very first time to N Seoul Tower, its very pretty when lighted up.
Headed high up, for my very first awesome fine dining experience.
Having my first french cuisine presented by a Michelin Star Chef!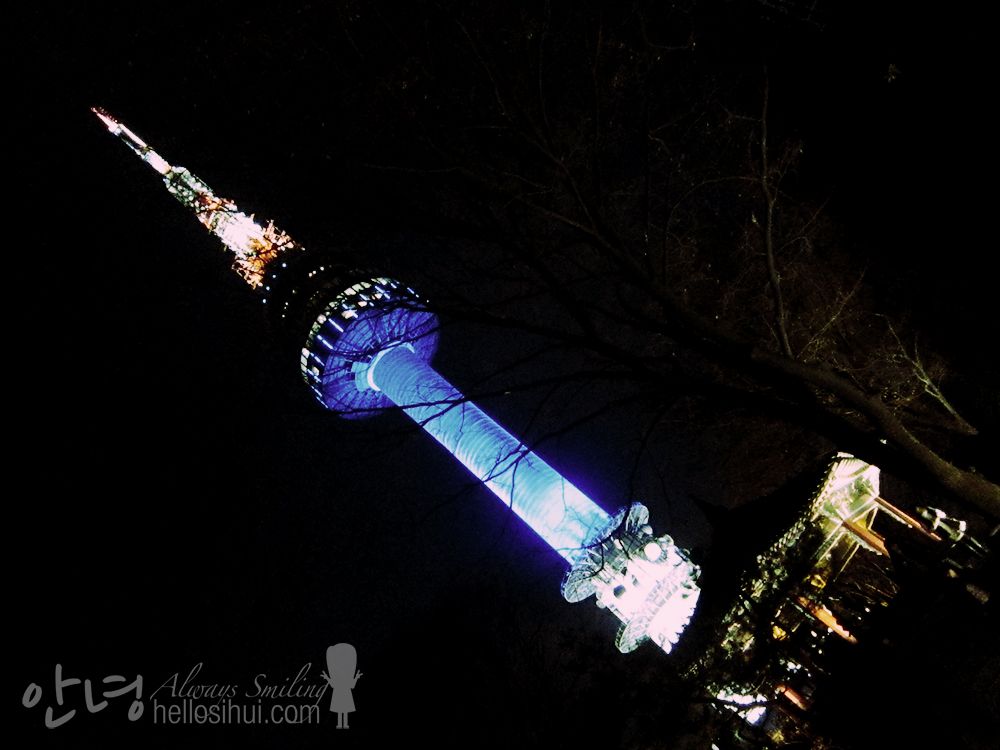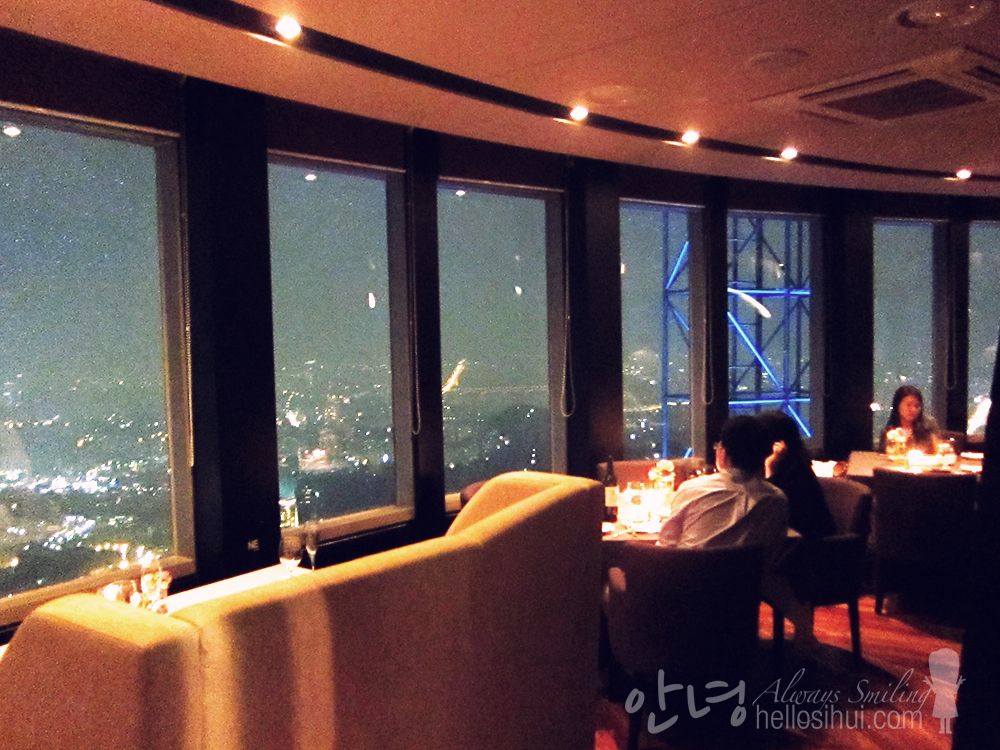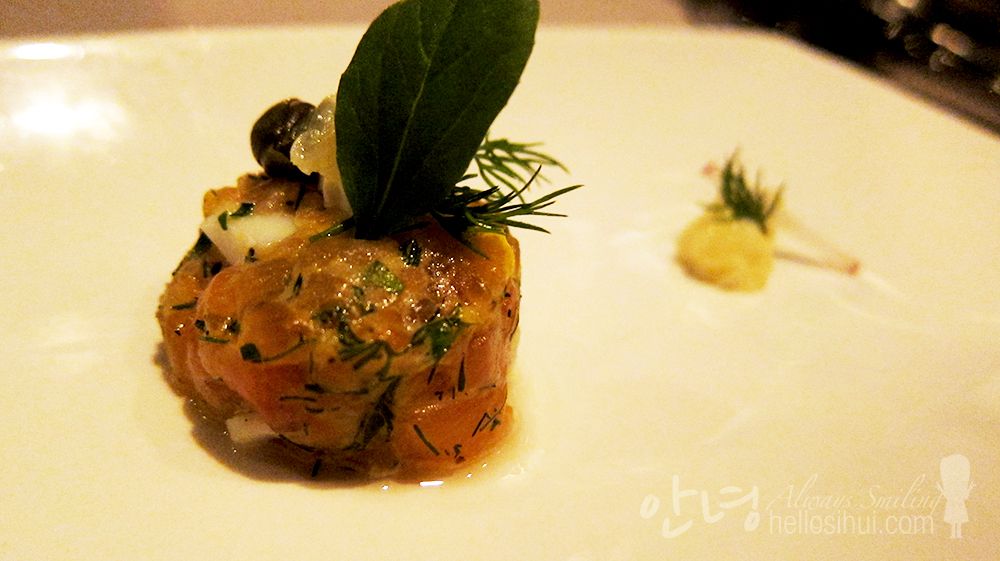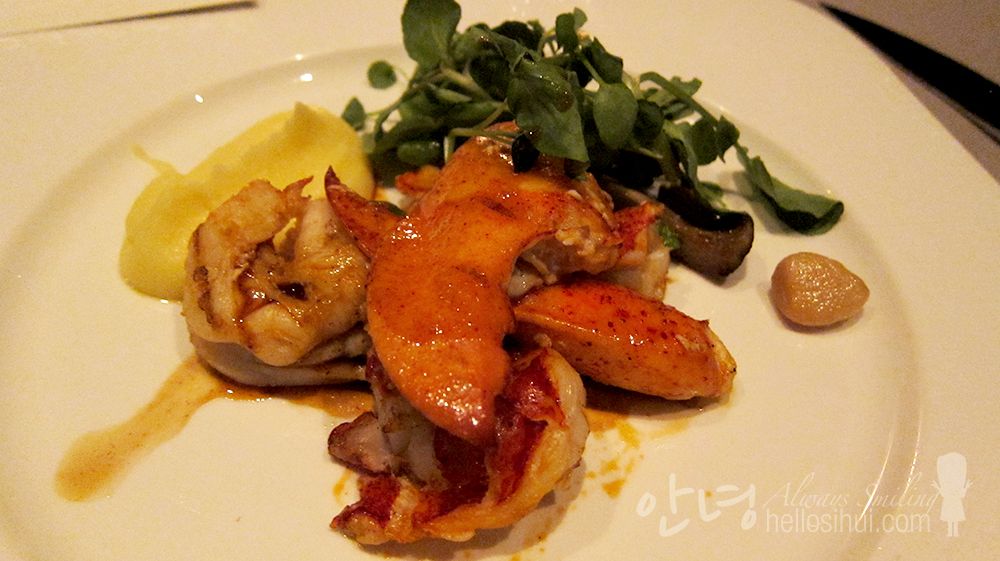 ♥♥♥♥♥♥♥♥
My very FIRST time to Nami Island
one of the famous drama – Winter Sonata by Choi Ji Woo and Bae Yong Jun, filming took place here.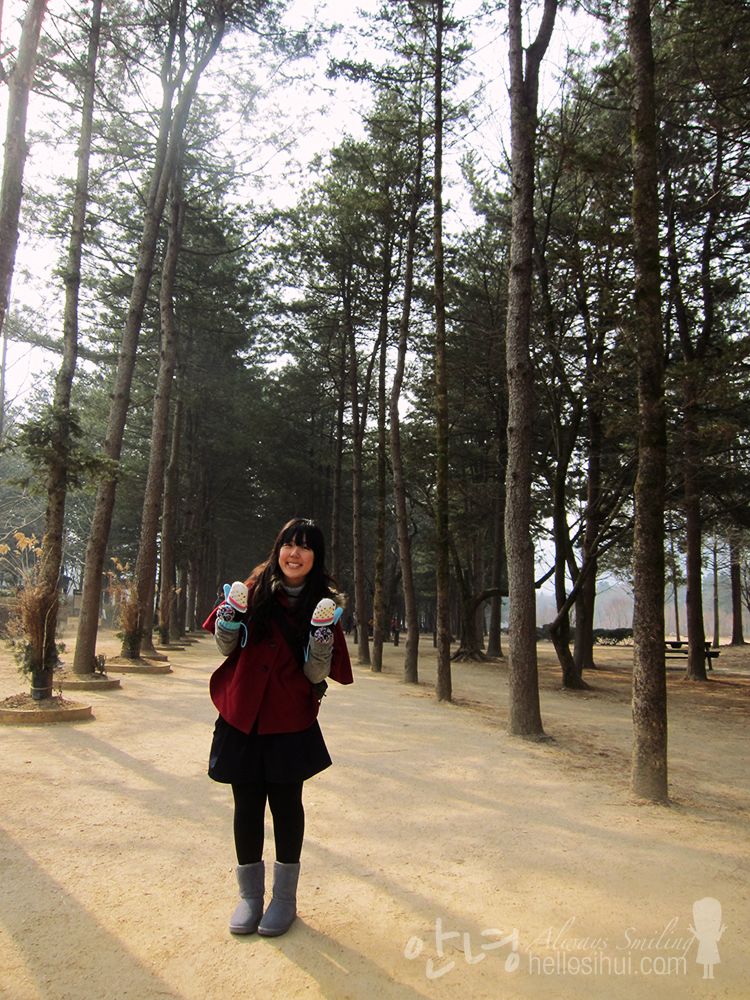 ♥♥♥♥♥♥♥♥
My very FIRST time to a Outdoor Concert – Dream Concert 2011
one of the most important and highly looking forward concert of the year.
Fans will be seated according to their designated area.
We get to see more than 20 groups of artists performing their best song of the year!
(P.S. Beast/B2st performing Fiction)
♥♥♥♥♥♥♥♥
My very FIRST time riding on a horse
This took place in Jeju, and its in fact quite an experience :)
Never come across my mind that I will have a opportunity to experience this.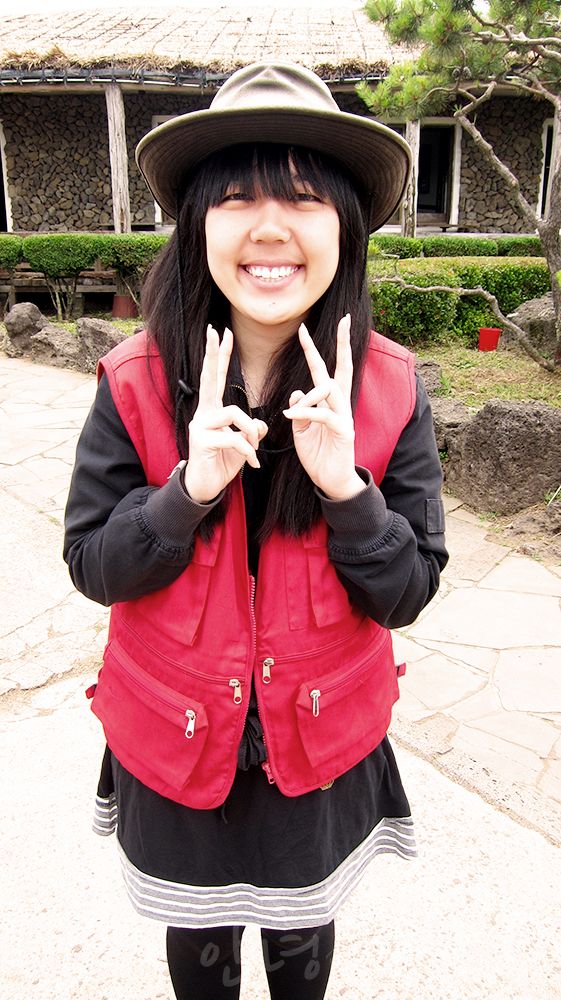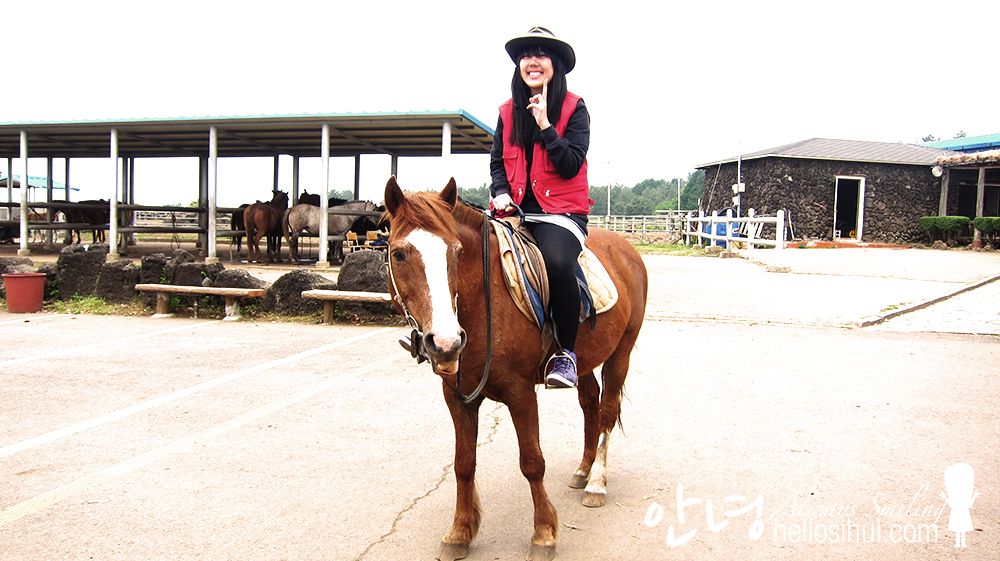 ♥♥♥♥♥♥♥♥
My very FIRST time going to a teddy bear museum.
It's the biggest bear in the museum that I took a photo with.
A popular drama series – Goong, starring Yoon Eun Hye and Ju Ji Hoon took place here.
♥♥♥♥♥♥♥♥
My very FIRST time at Express Bus Terminal.
It's a shopping heaven for everyone, anyone. They sells from shoes to clothes to plants!
You can easily grab good price for heels and clothes at SGD12.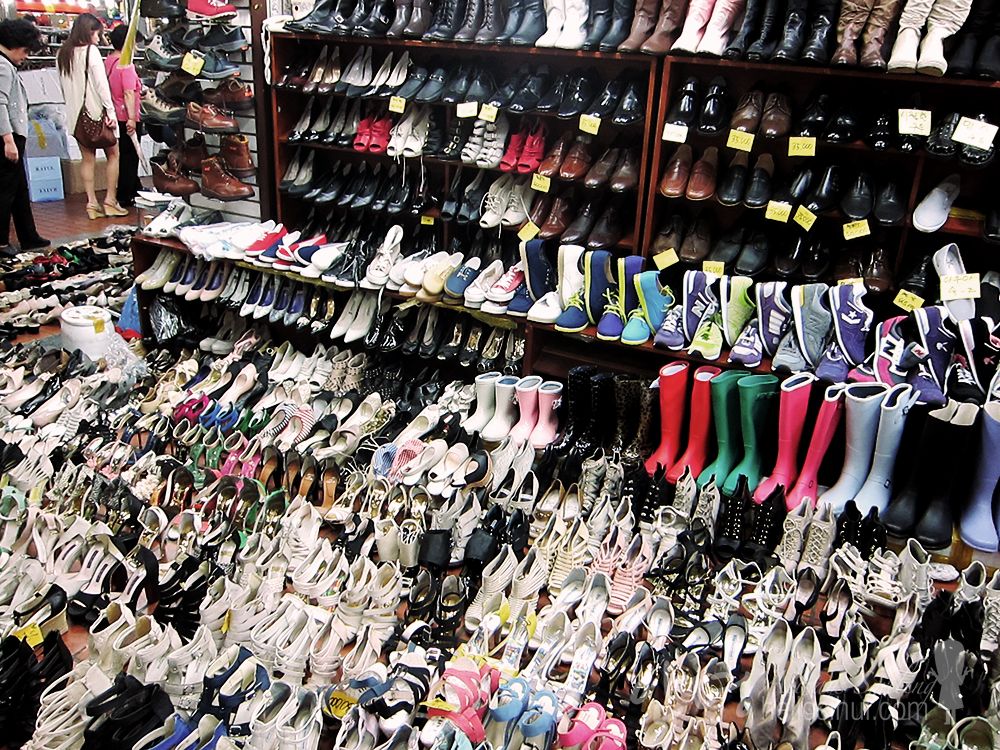 ♥♥♥♥♥♥♥♥
My very FIRST time at Jjimjilbang, a large bathouse with showers and sauna.
If we watched drama series, you get to see everyone cracking eggs and have a good rest in jjmjilbang!
Not forgeting the sheep towel, as you seen on my head :P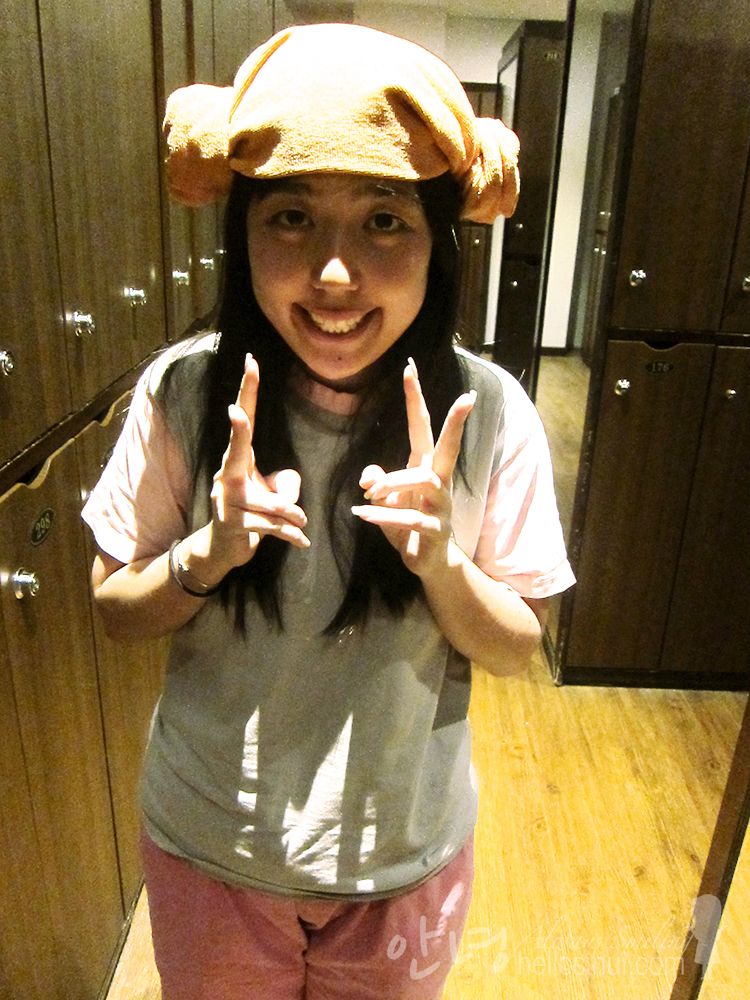 ♥♥♥♥♥♥♥♥
My very FIRST time to Music Show.
As KPOP is very prominent in Korea and almost everywhere in the world…
I wished to get my opportunity to watch live music show just like every other korean fans too.
I'm lucky, I managed to get into M!Countdown, Music Core and Music Bank for their Live Performance and Pre-record.
Its really once in a life time experience I would like everyone to give a thought and try going for it :)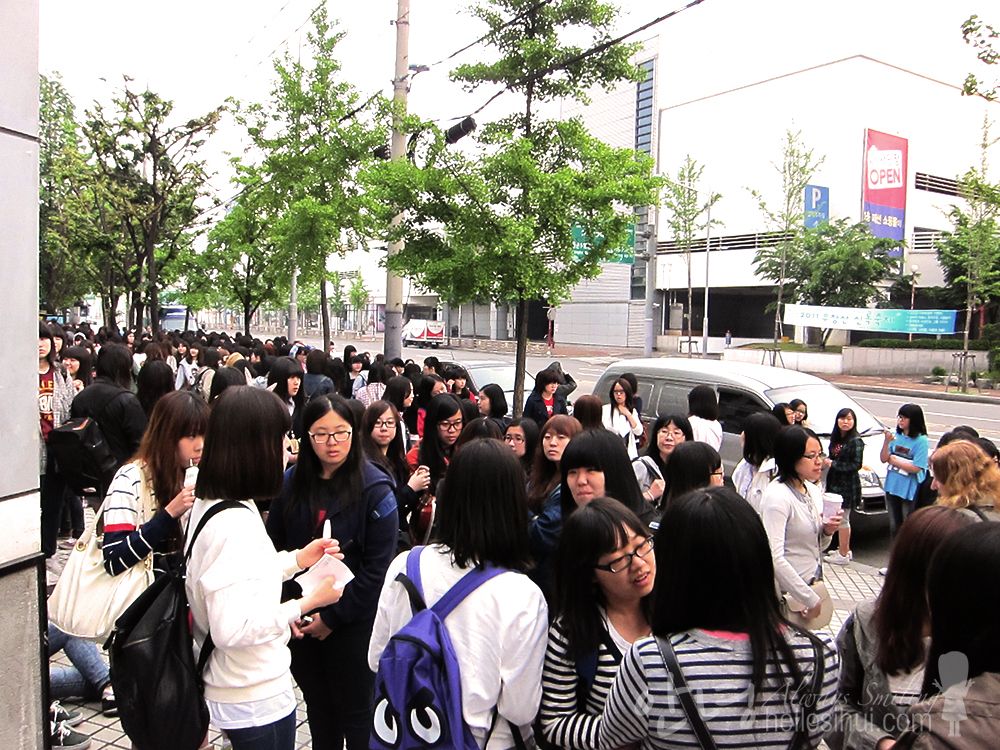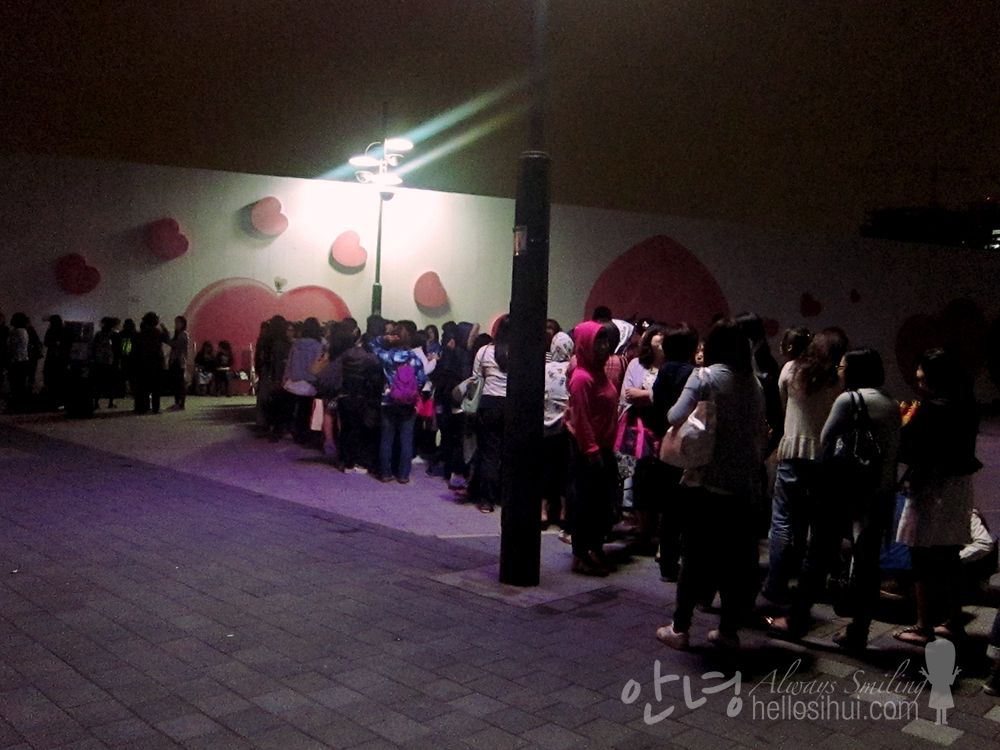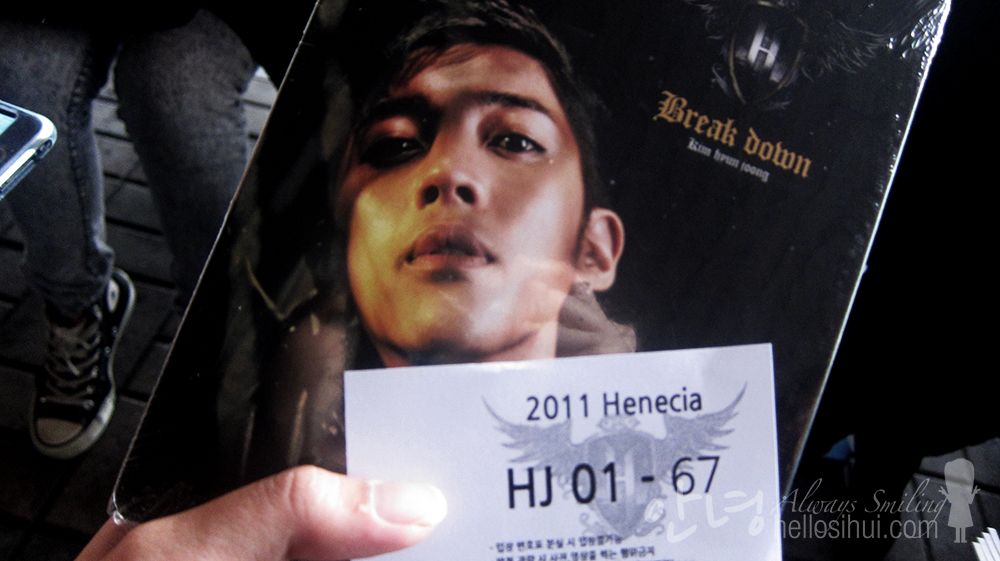 ♥♥♥♥♥♥♥♥
My very FIRST time knowing there's lots of Cat & Dogs Cafe.
Garfield and Snoopy are often spotted in the street, dancing around to music to promote their Cafe.
All you need to is get a drink and you are free to play with the dogs or cats in the cafe.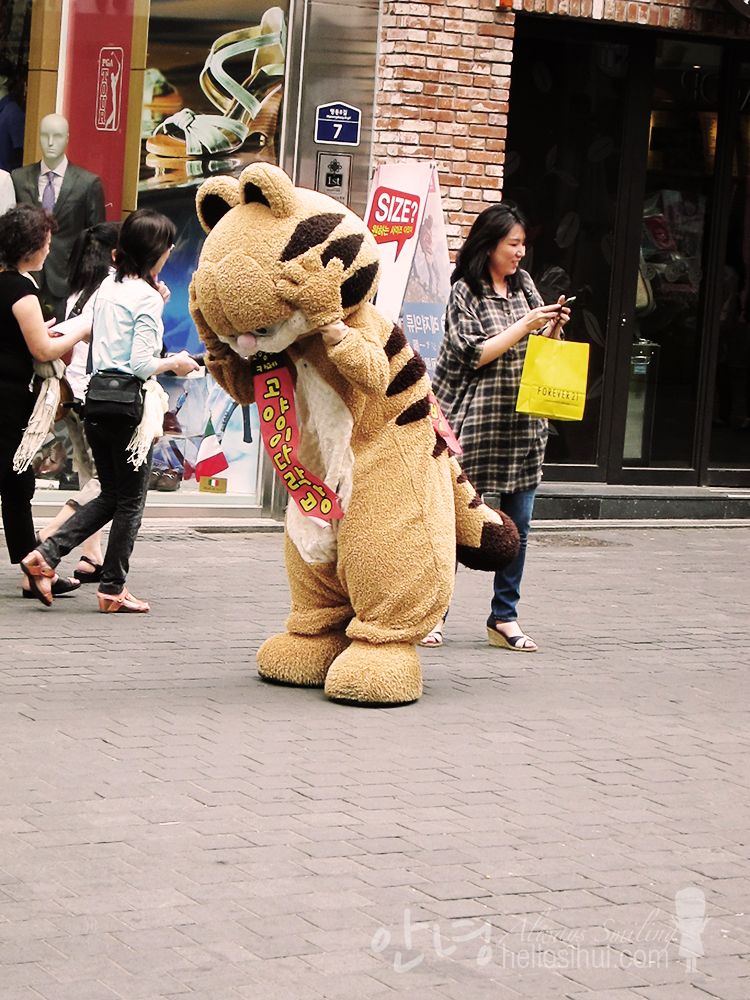 ♥♥♥♥♥♥♥♥
My very FIRST time eating the TALLEST OREO PATBINGSU
Visited POP Container Cafe that serve the tallest patbingsu.
Usually its served in a bowl, but this really really surprised us.
Patbingsu is one of the dessert that Koreans love.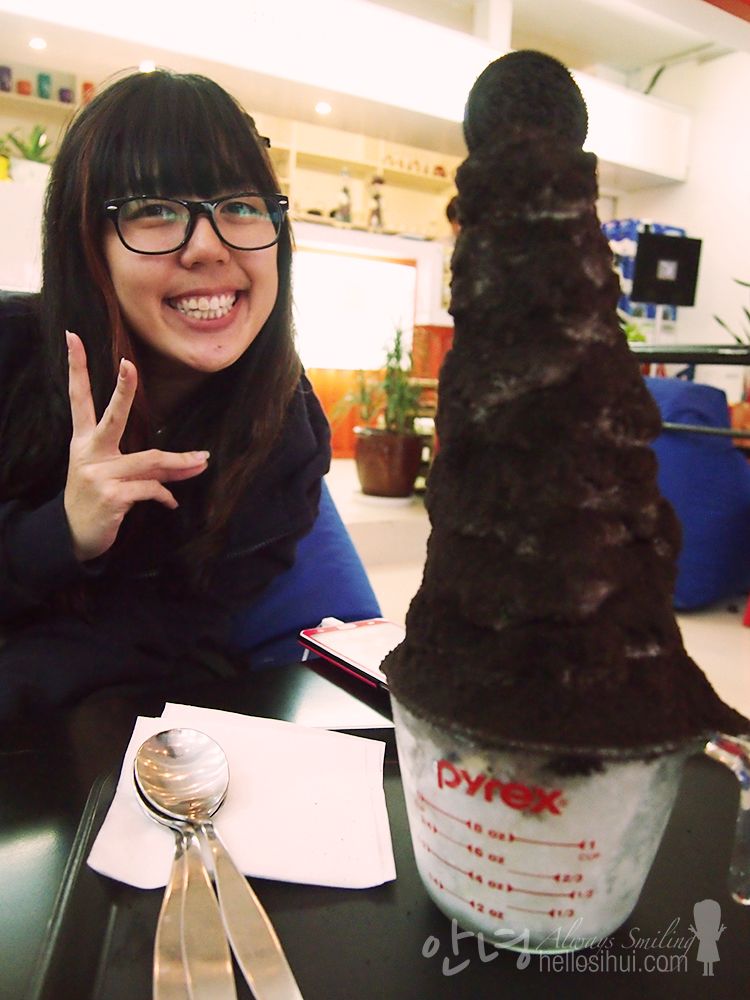 ♥♥♥♥♥♥♥♥
My very FIRST time winning a Fan Sign!
I bought a few albums and get some tries for the lucky draw to win the FAN SIGN.
Here's mine at Heo Young Saeng's Let It Go Fan Sign!!!!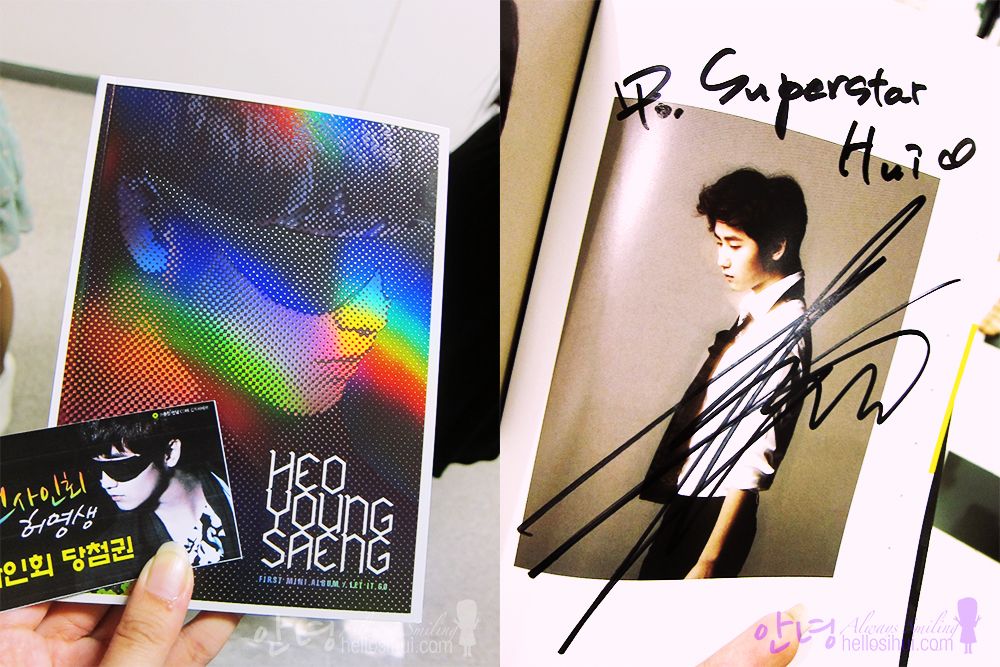 ♥♥♥♥♥♥♥♥
My very FIRST time to a Cartoon Theme Cafes!
I went to Hello Kitty Cafe & Rilakkuma Cafe.
Girls are afterall girls, the sight of soft toys, pink, sweet and cute will just too difficult to resist.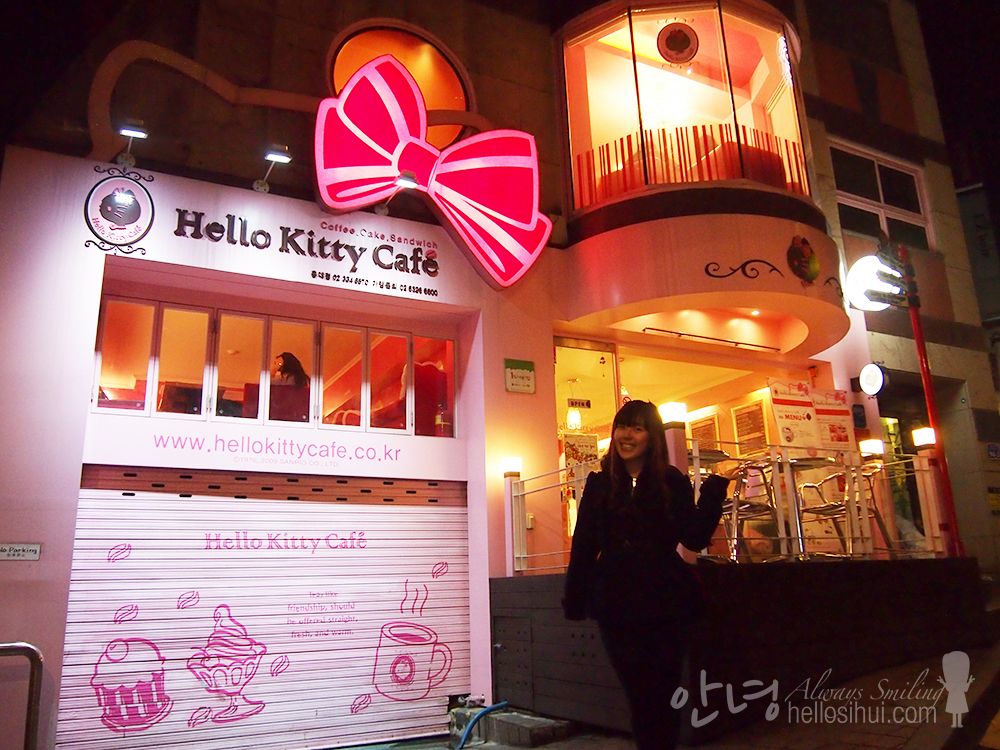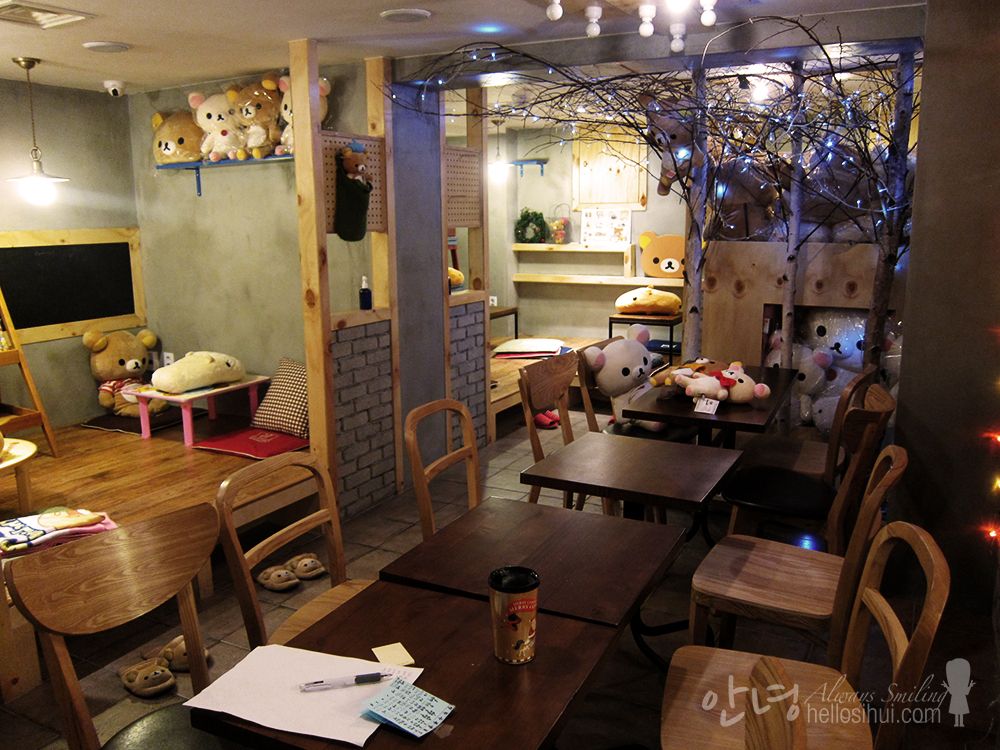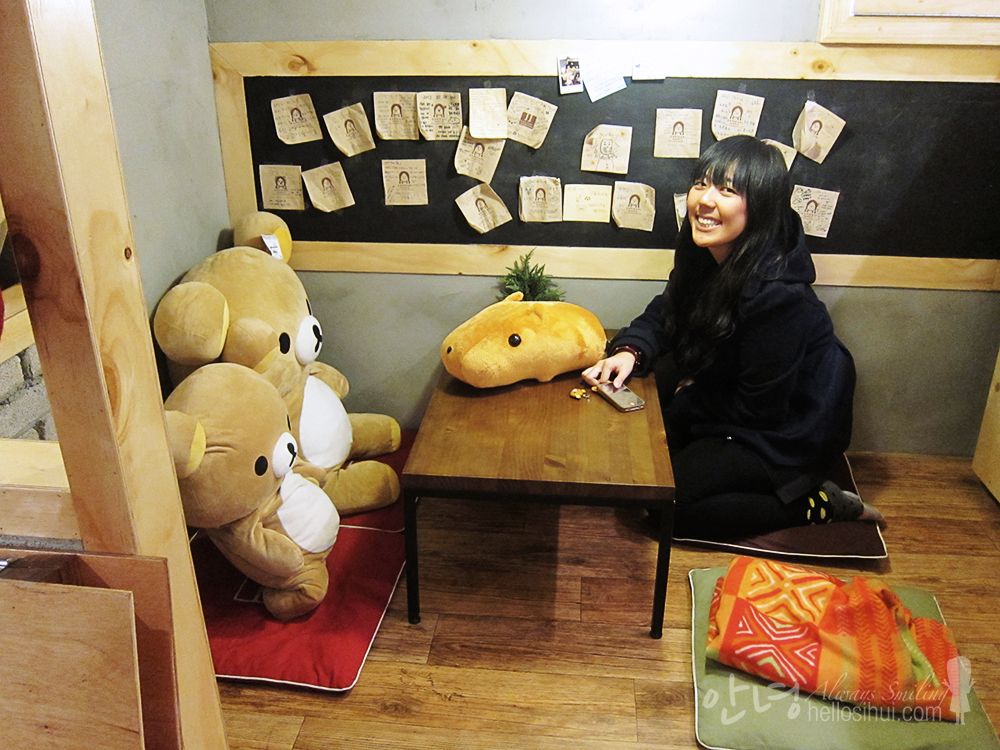 ♥♥♥♥♥♥♥♥
My very FIRST time trying Black Pork which is only available in Jeju!
We weren't very hungry, but we get another portion of black pork because its TOO NICE!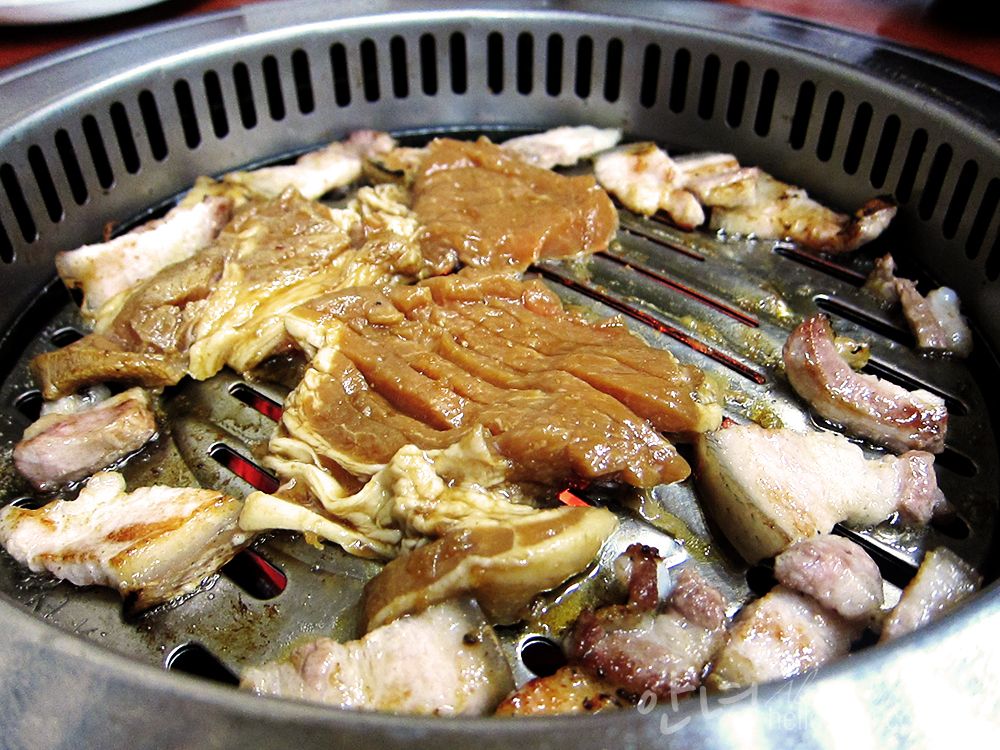 ♥♥♥♥♥♥♥♥
My very FIRST time to Haeundae Beach in Busan
During Summer, many people from Seoul will try to travel out for beach.
One of the popular one will be Haeundae Beach in Busan, too bad, I was there during winter.. COLD!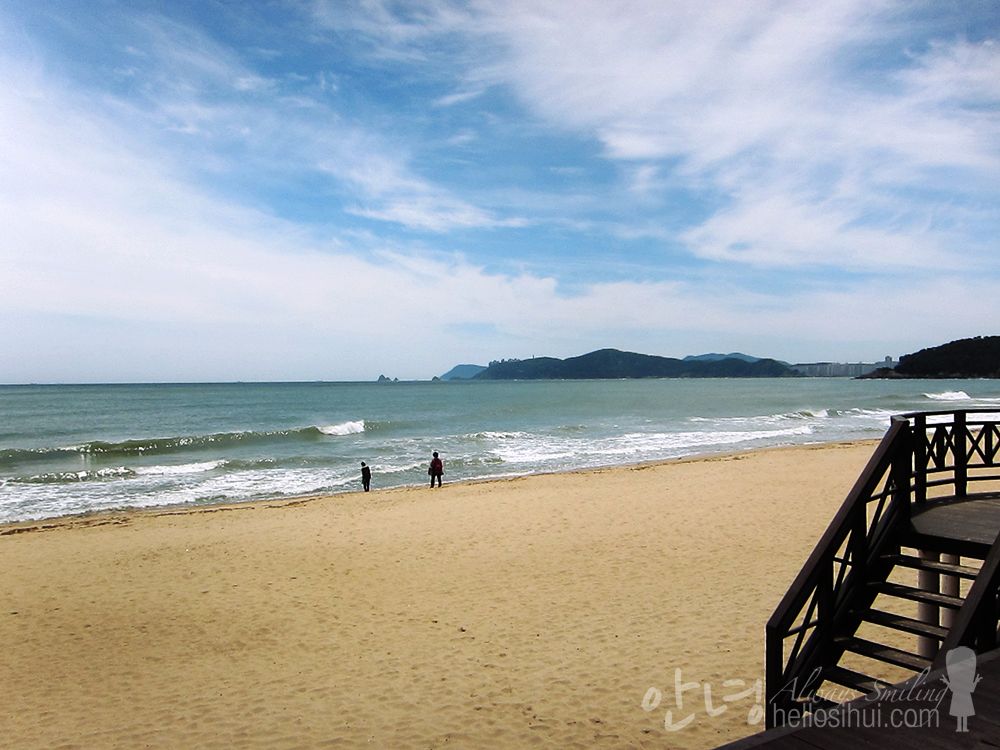 ♥♥♥♥♥♥♥♥
My very FIRST time staying in Lotte Hotel.
Lotte Hotel, is one of the major local brand in hotel and resort in Korea.
We even went to try their Volcano Show Buffet after watching We Got Married (a very popular variety show in Korea)
Experience an Outdoor Las Vegas Style fountain show while dining. 

This hotel was also one of the filming scene for Secret Garden starring Hyun Bin and Ha Ji Won.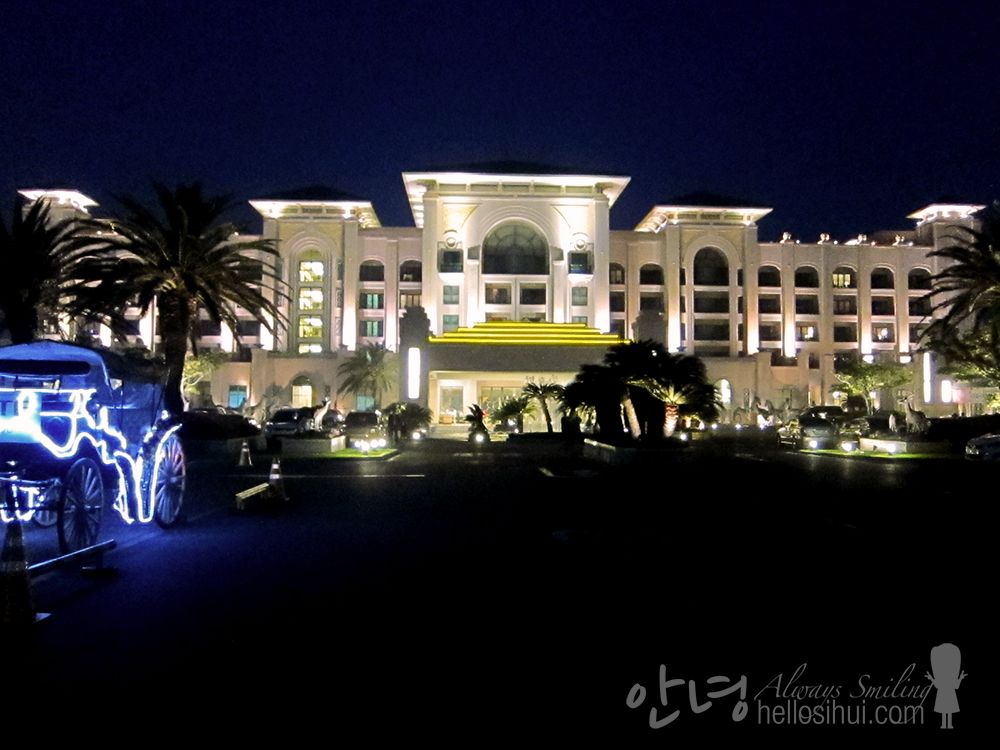 ♥♥♥♥♥♥♥♥
My very FIRST time taking photo at a bench.
Located in Seas Resort, where most famous drama series are filmed here.
Such as Secret Garden and Boys over Flower.
This bench is where Hyun Bin and Ha Ji Won kissed in hope for Soul Exchange back.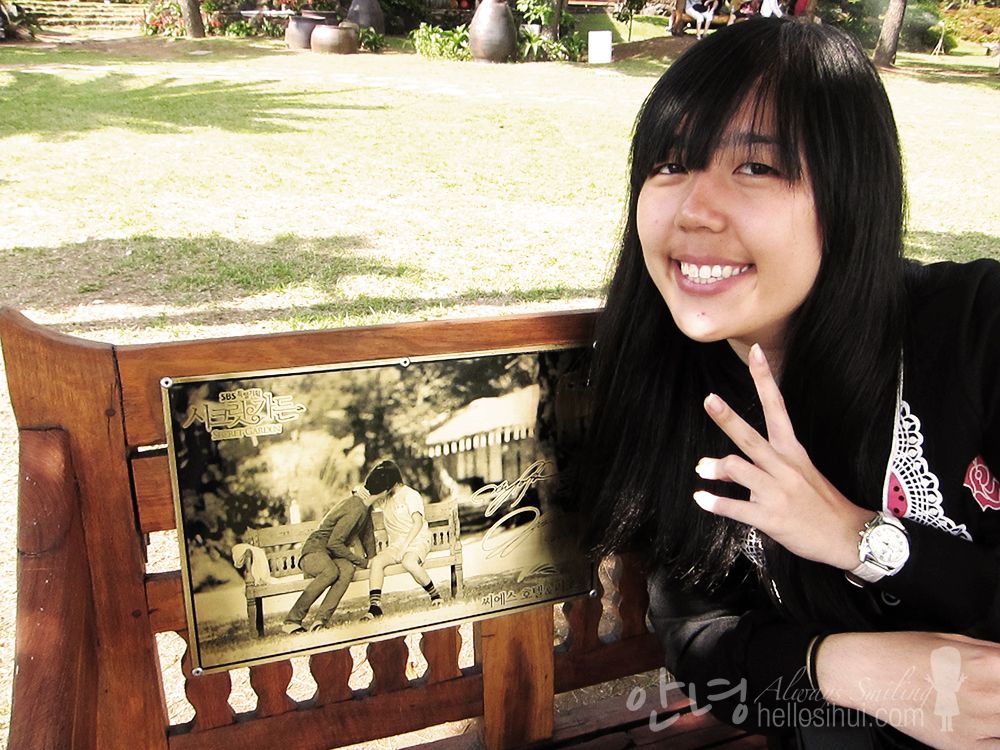 ♥♥♥♥♥♥♥♥
My very FIRST time seeing Haenyo.
Haenyo as known as Lady Diver, can dive deep into the Sea without Gas Tank despite their age.
Haenyo are usually more than 50 years old. Thumbs up for all Haenyo!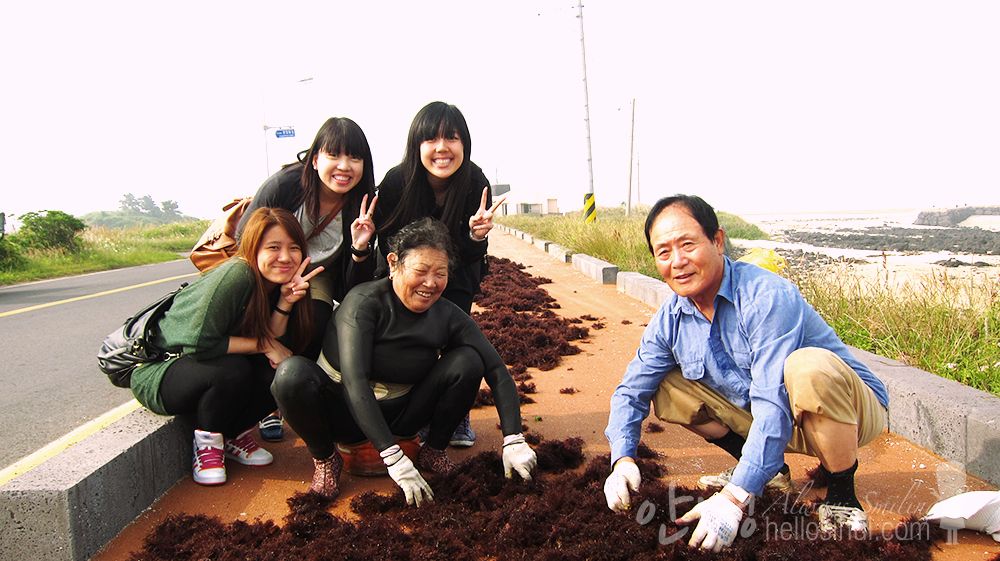 ♥♥♥♥♥♥♥♥
My very FIRST time playing ATV.
Since both Carol and Me are slightly afraid of the ATV course, we decided to get one to fit all of us.
This is something I never played before, it goes from land to water and back to land.
Amazing experience!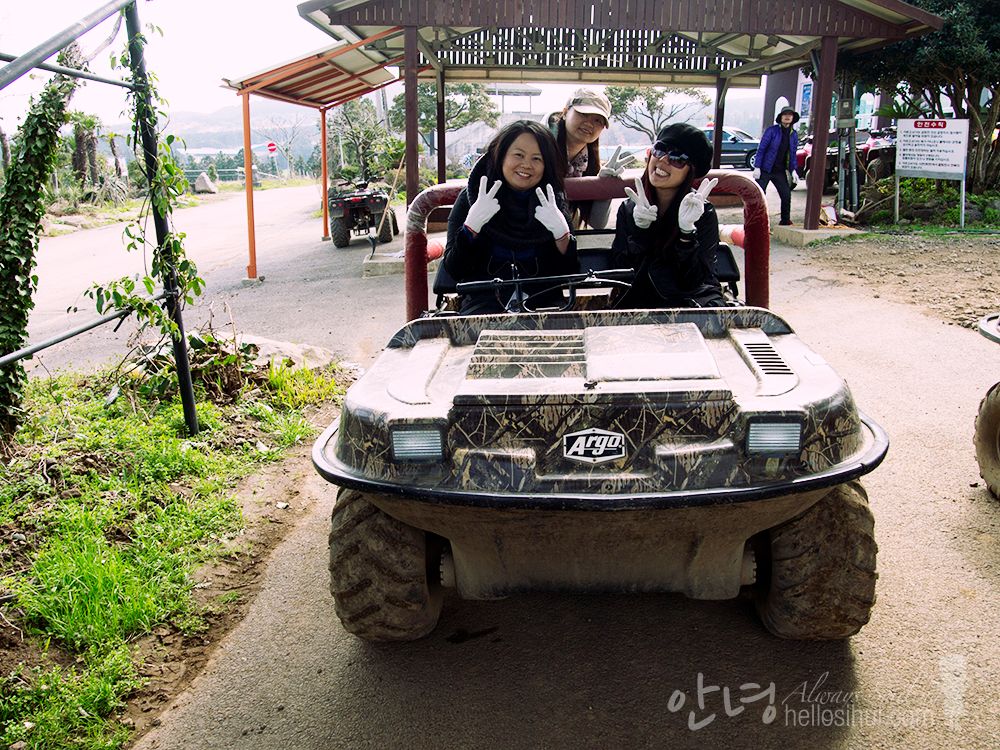 ♥♥♥♥♥♥♥♥
My very FIRST time playing Jet Boat.
I watched The Romantic Idol, where Hyungsik (Z:EA) and Ji Hyun (4Minute) went for a Jet Boat experience.
It's really fun, and the spin was really exciting. The driver asked us if we want more, and we all shouted YES!
I will go for this Jet Boat again if I'm heading Jeju next time :)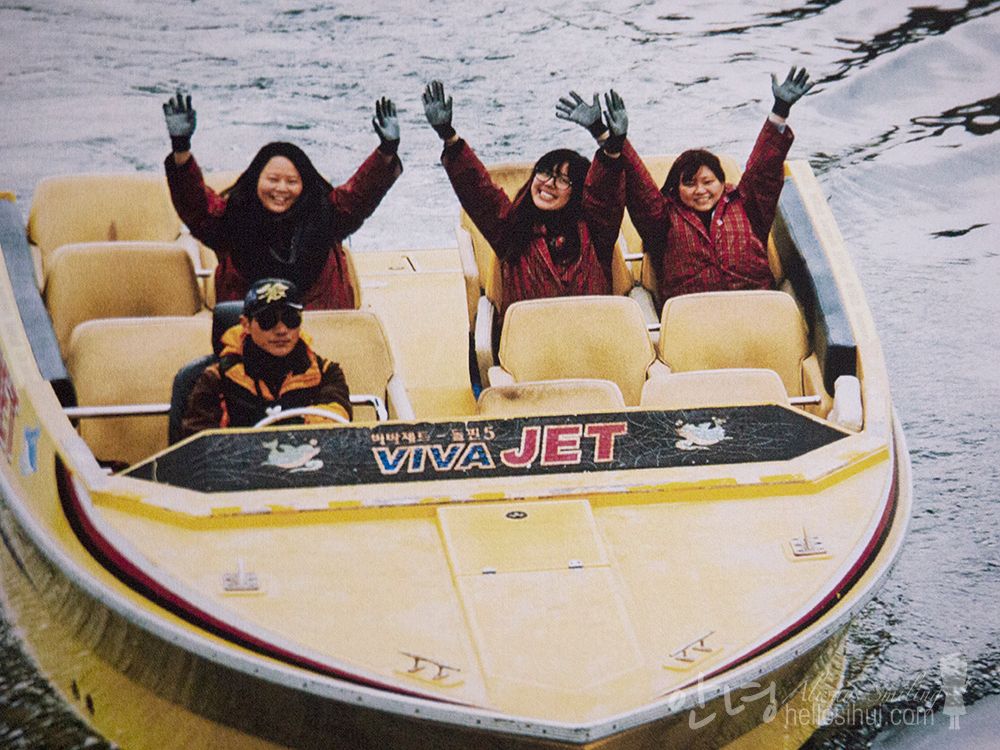 ♥♥♥♥♥♥♥♥
My very FIRST time standing in a bed of flowers!
This is when, a picture tells a thousand word.
Writing this post gave me lots of memories.
I was looking through my photo album to select all my "FIRST" experience I ever had in Korea.
Looking at every single things was all the fun and laughter. It's never enough, I love those memories! :)
Thank you Korean Air and KTO for organize this program :)