Pojangmacha 포장마차 at Sinchon
If you are a K-drama lover, the first thing you always wanted to try/do when you reached Korea is to have a Pojangmacha experience 🙂 It's really interesting because living in Singapore doesn't give us such experience. Everything is just over hygienic and safe, that's a good point but is a little pity.
Many of my friends will usually ask the same question after my trips … "you know, korean drama have those tent? in Korea really have that? You tried before?" a lot of questions in one. But it say the same thing – a pojangmacha experience. My answer is usually a "YES! of course, it's a must!"
Pojangmacha referring to those small street stalls/tents in Korea that sells variety popular street foods (that you commonly see in dramas). In the evening time, pojangmacha is usually very fully occupied by many adults with their friends or even their bosses. Koreans really love drinking and its not just a weekend event, its a daily basis. So they will definitely order soju or beer together with anju (a general terms for food that accompanied with alcoholic beverages) whenever they are having their snacks at pojangmacha.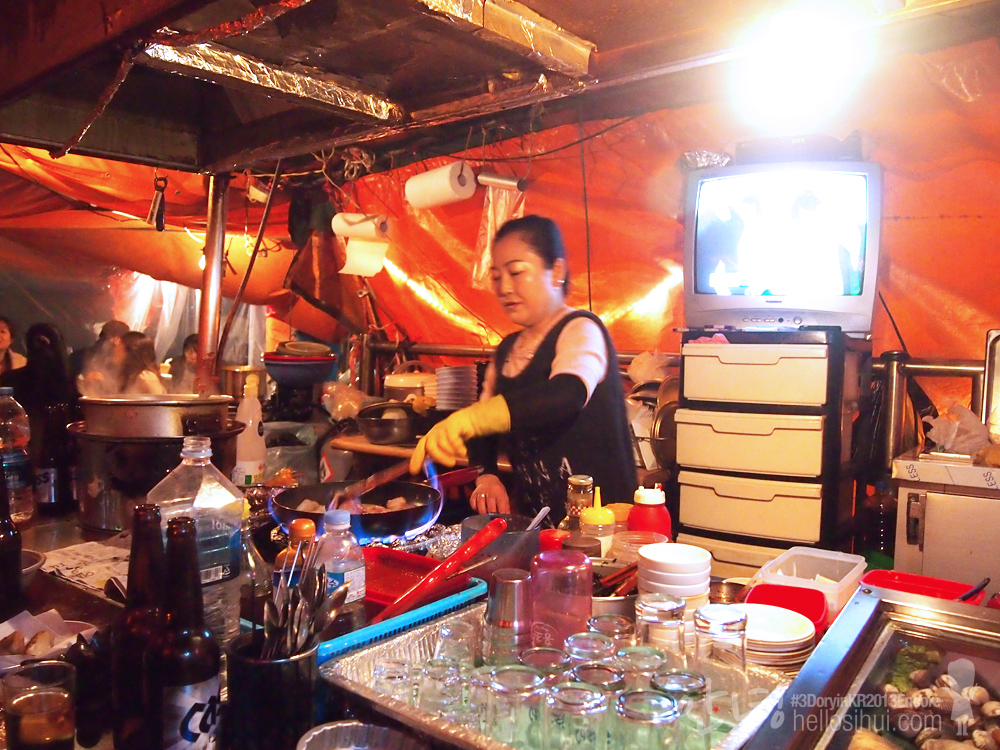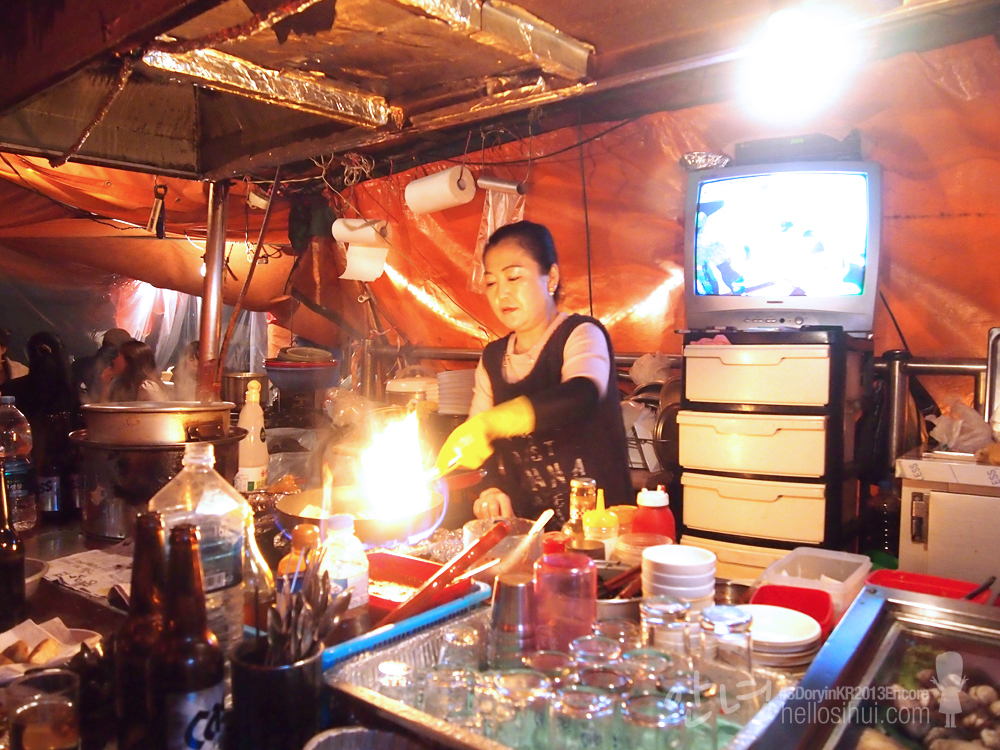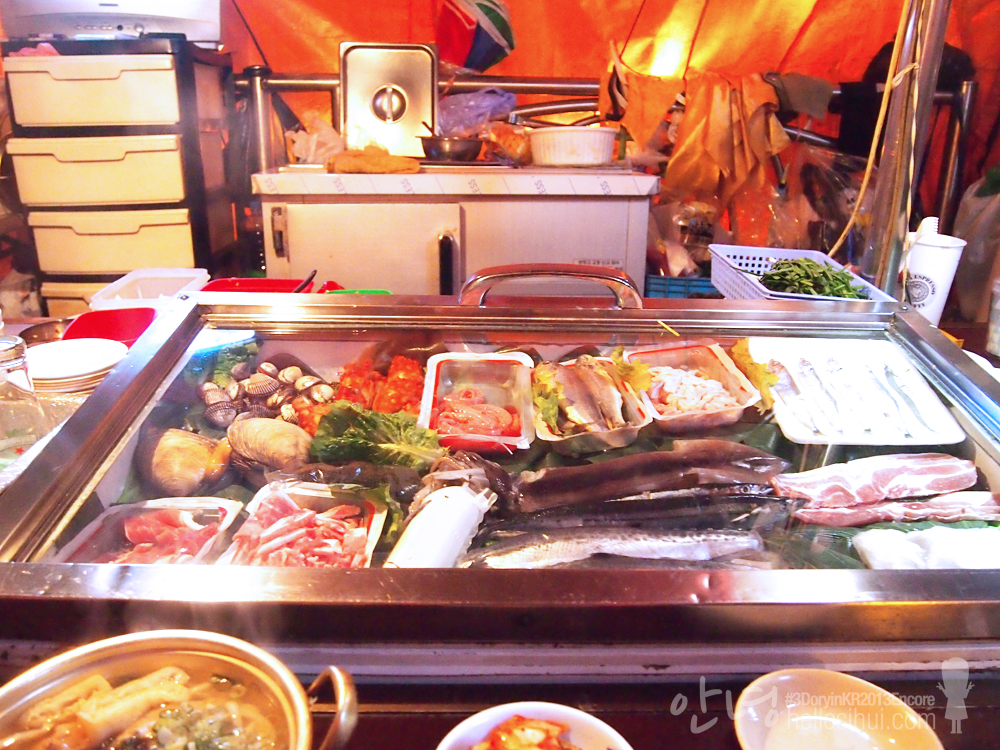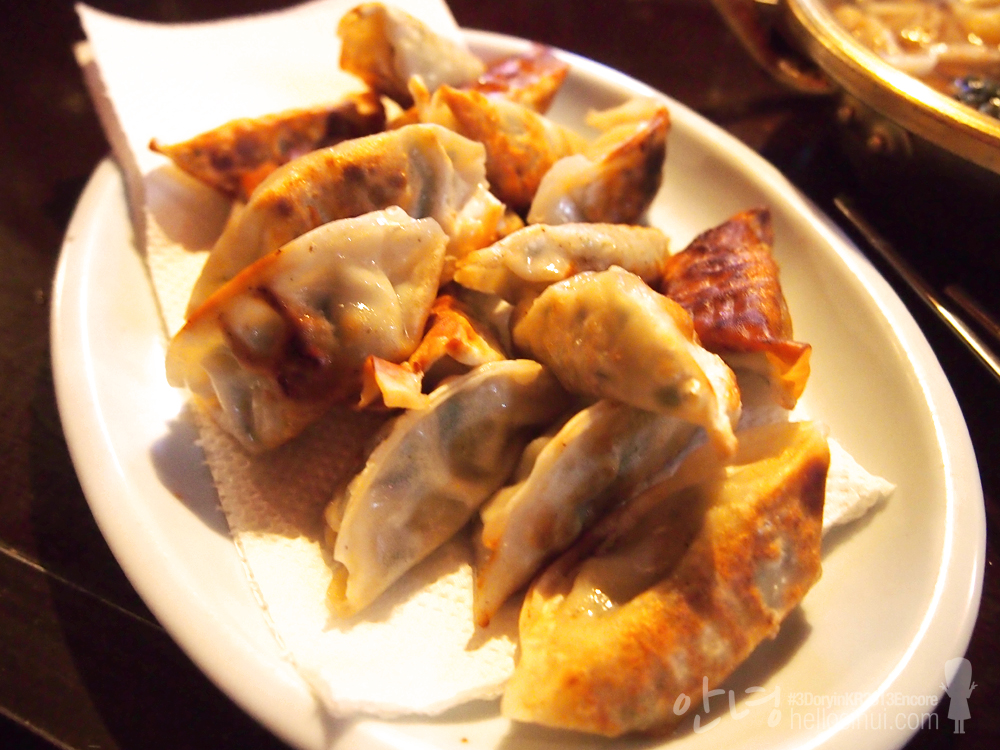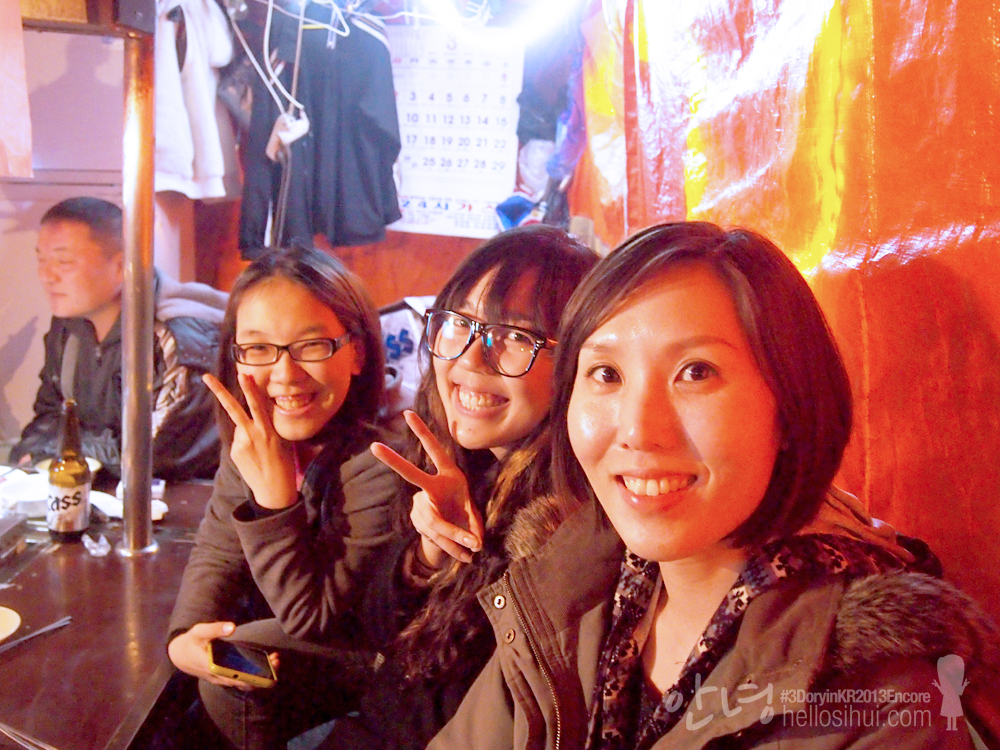 ---
---