#fly2perth : Day 2 Margaret River
[Travel in October 2015]
"They" say breakfast is the most important meal of the day, yes it does! We having our self-made breakfast with the bread and jam provided by our host and side with the ham & baby spinach we bought from the woolworths.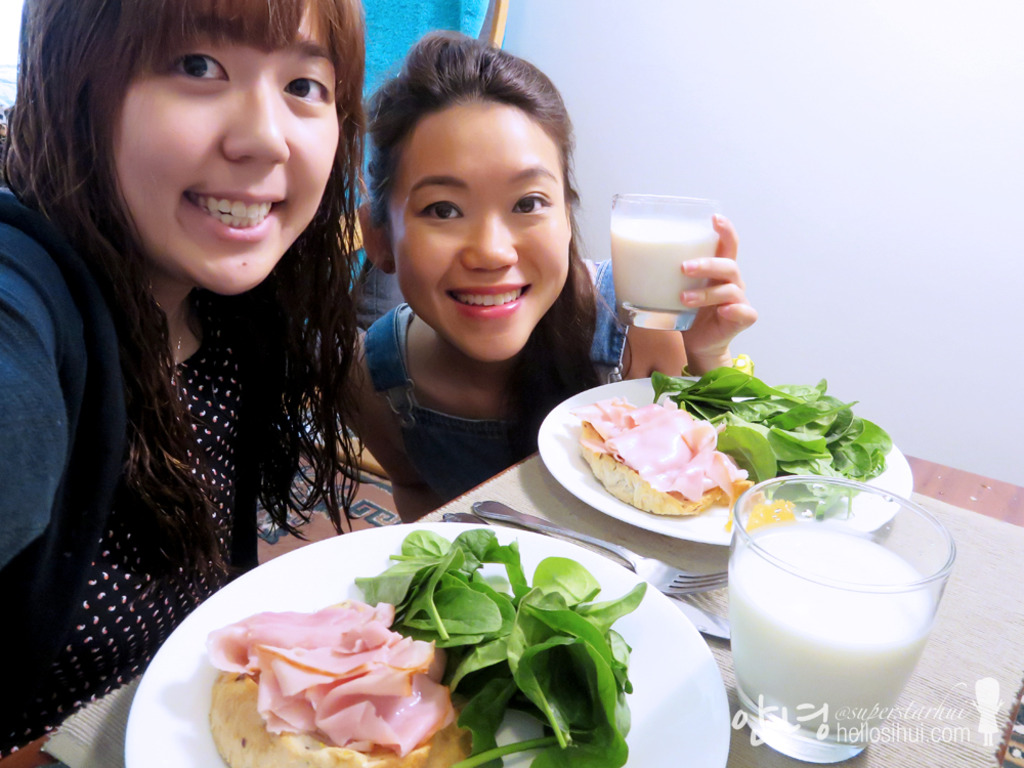 If the moon want to take a day off, I can take over the moon. MY FACE So round OMG!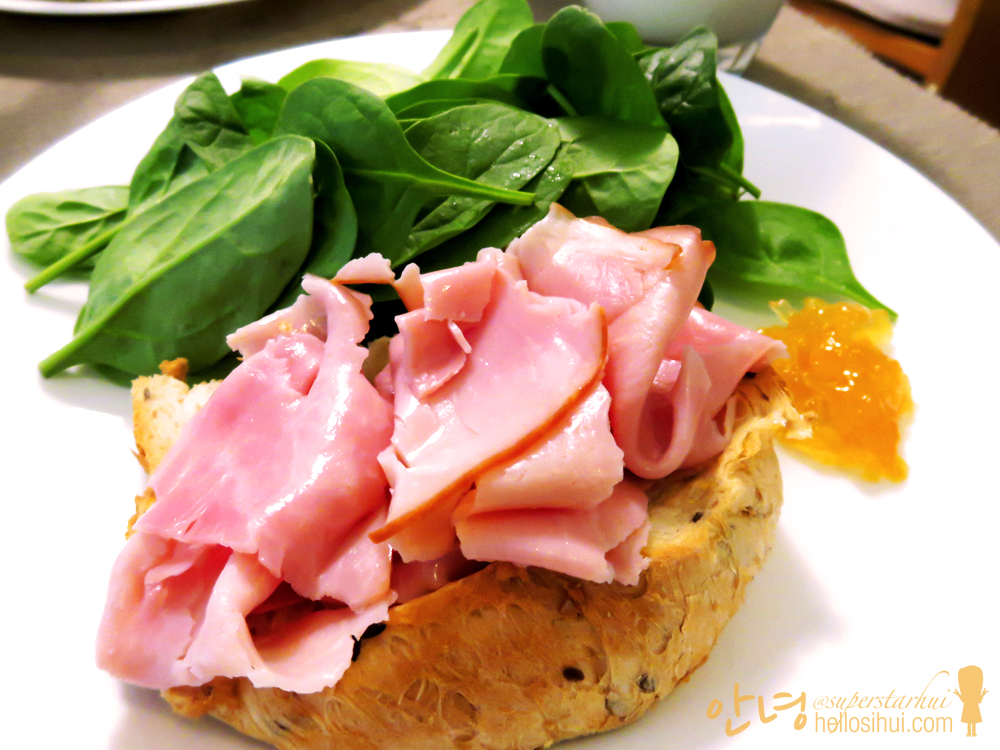 The breakfast was nice because of the hams + baby spinach! hhehehhe!
We need to start the day right because, we will be heading for our Day trip to Margaret River. First we will be visiting the Margaret River Farmers Market. This farmer market will have up to 50 stalls includes the locals buskering musics and many local/handmade products.

The market is much more smaller scale than I thought, we didn't spend as much time as expected 🙁 But you can enjoy coffee under the hot sun (awww~) with some talent locals singing within the compound 🙂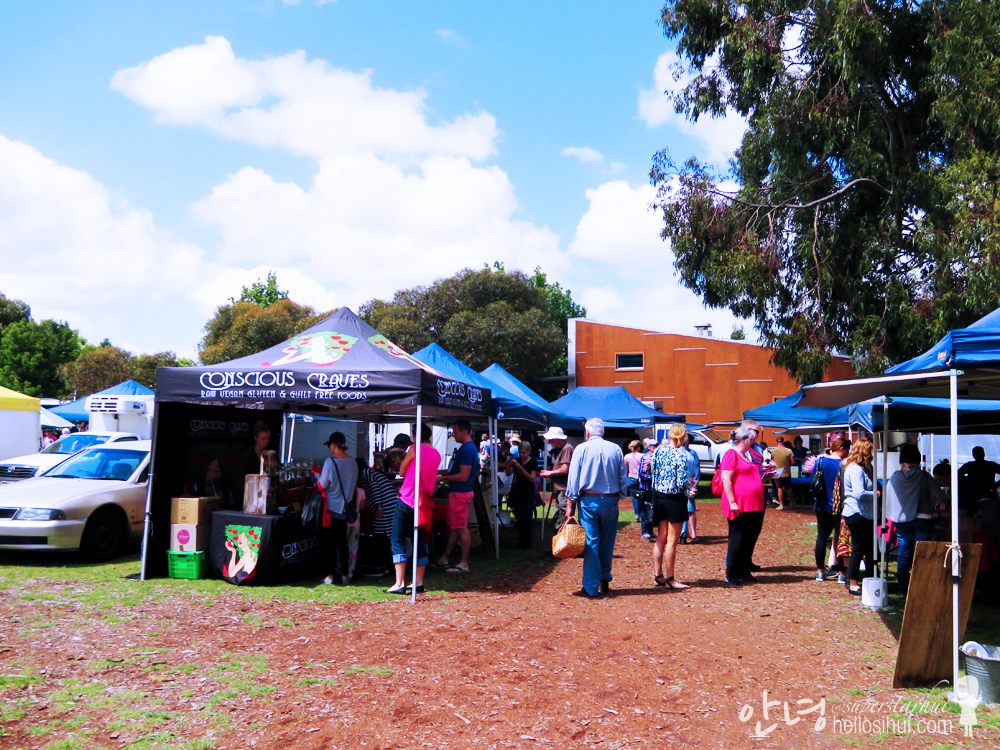 We left shortly to proceed to the Margaret River! 🙂 But we decided to stopby at the Town centre for a drink 🙂 Cafes are really everywhere in Australia, that you can happy walked in and out with a smile. We went to this SideKick Cafe and order a bagel with cream cheese to share 🙂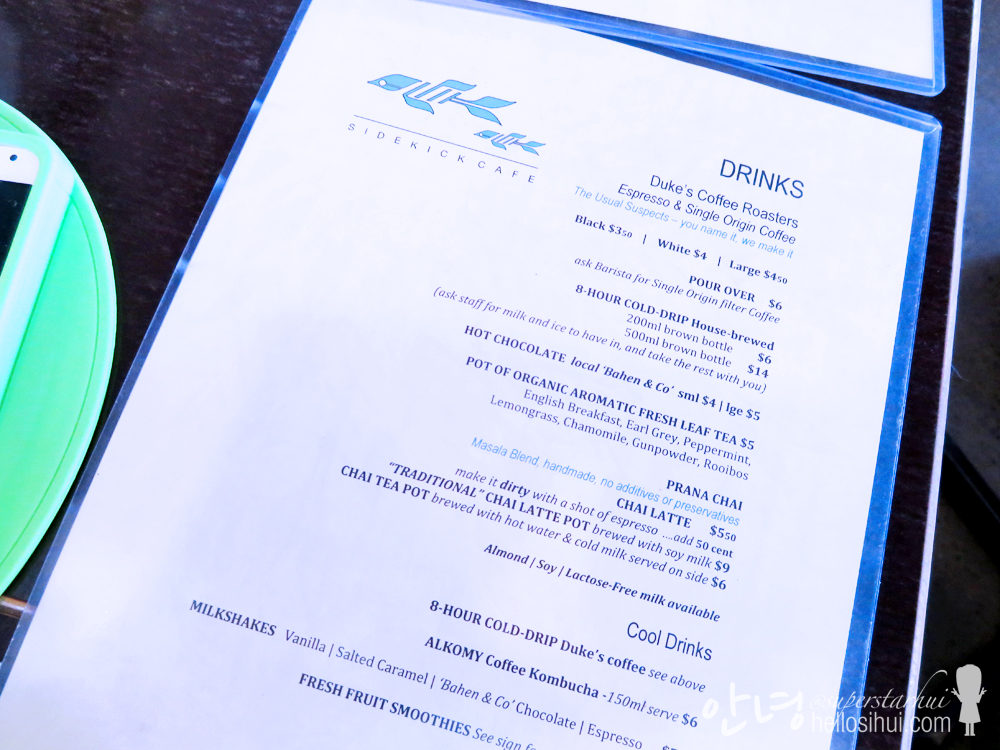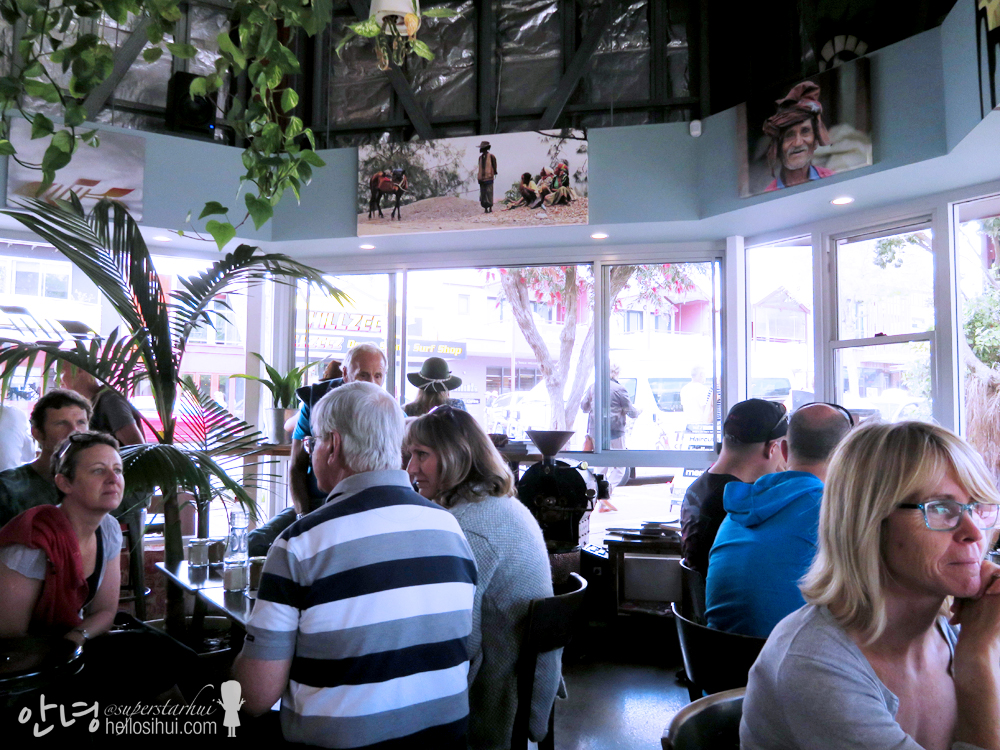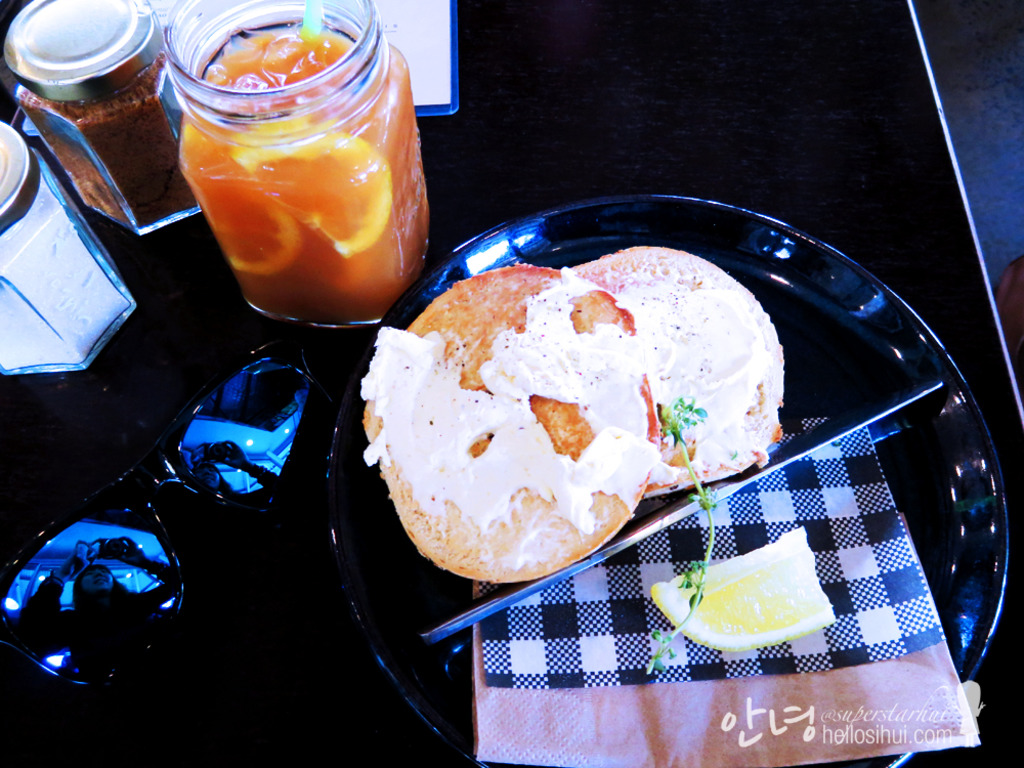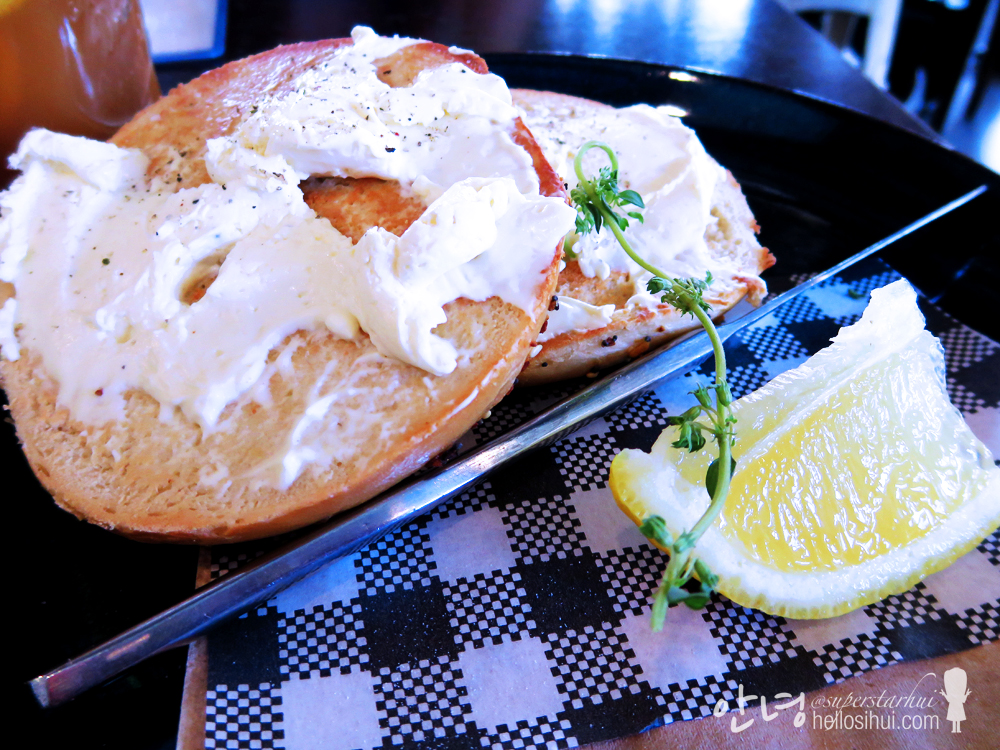 Its really nice! The bagel have some herb taste that taste so good together with the cream cheese! 🙂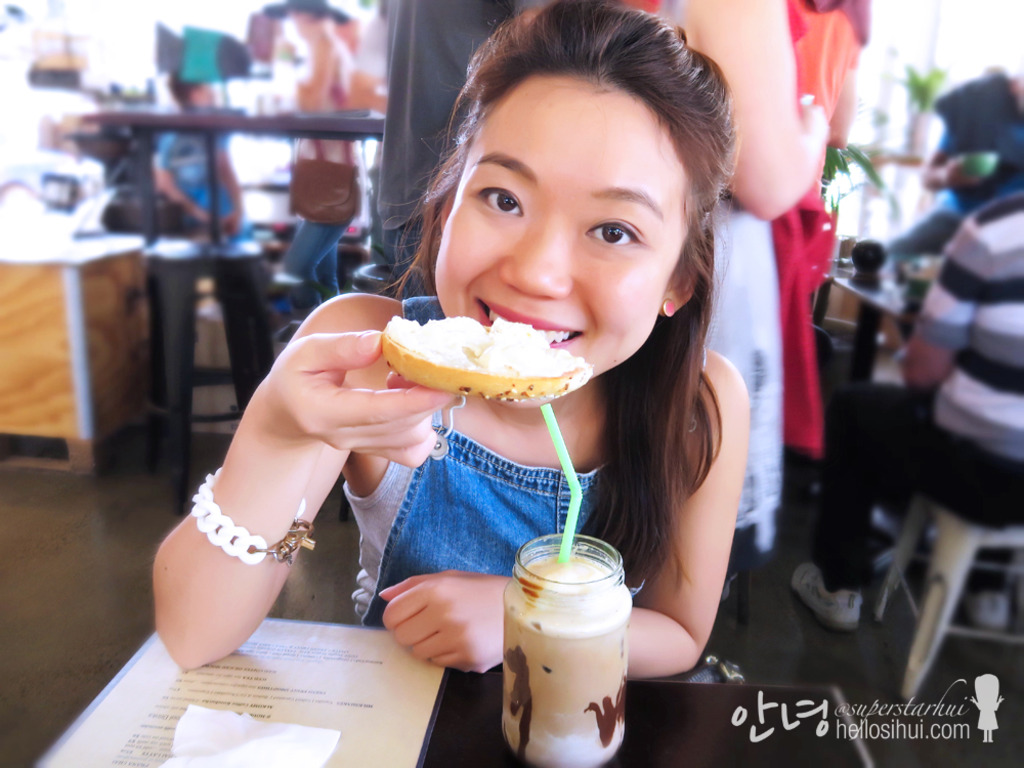 Teng say this is the best in Perth during the trip, and keep wanting to be back again!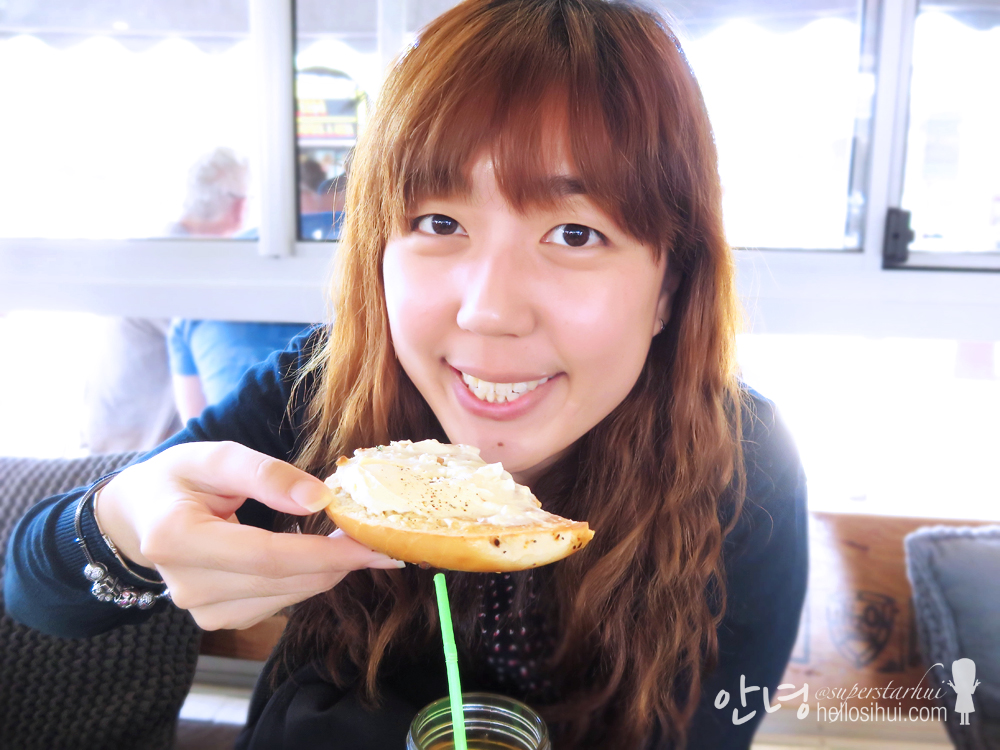 Indeed, this is the best I ever ate, and we can't find it anywhere else!
We finally proceed our journey along Margaret River. I really love how beautiful perth is. Beautiful in country and people 🙂 They are so patience on the road, which I extremely appreciated! 🙂 Headed to Cape Leeuwin Lighthouse! Woohooo! 🙂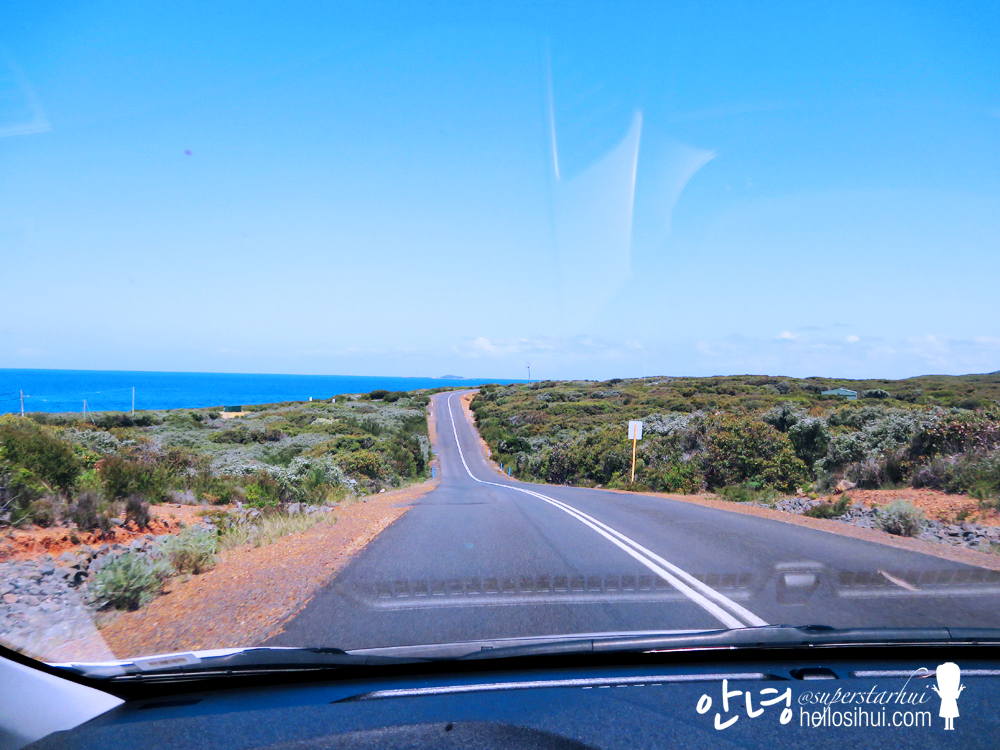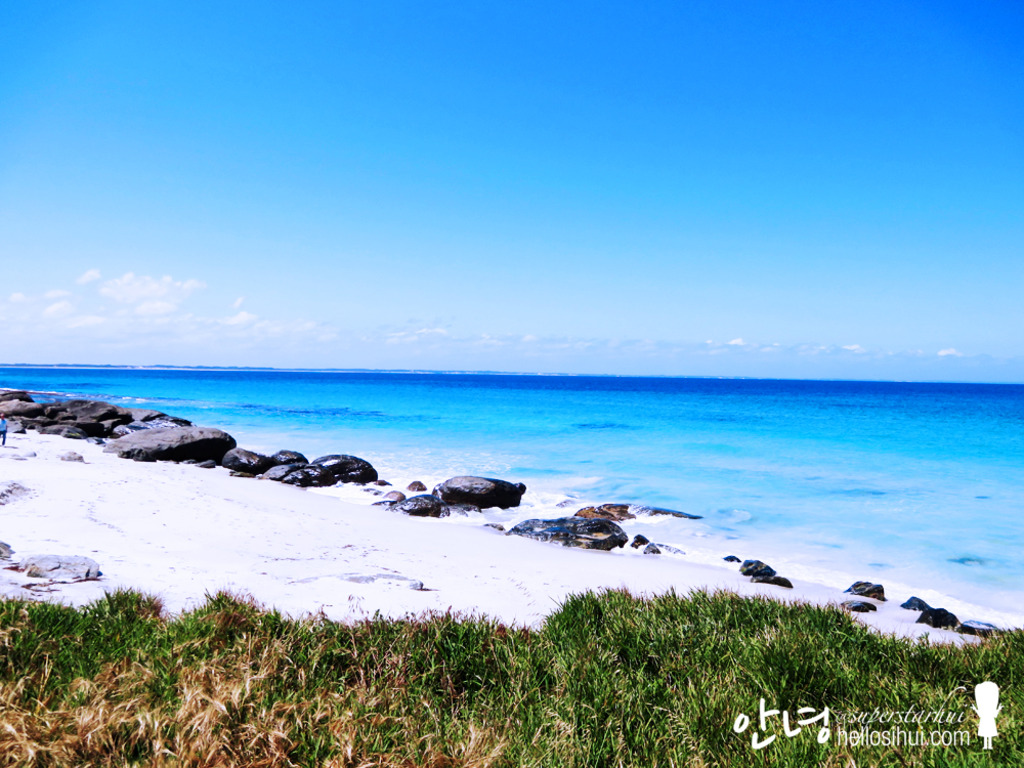 We stopped by at some random beach that was so pretty, and start taking photos. I mean what can you expect from 2 girls! haha!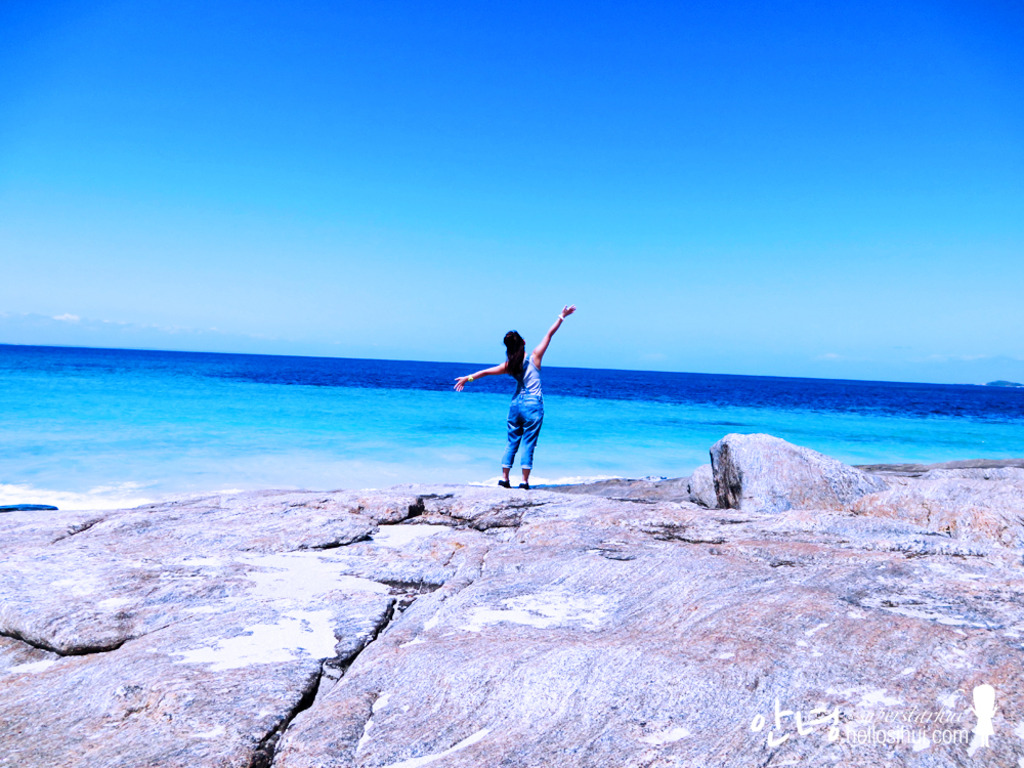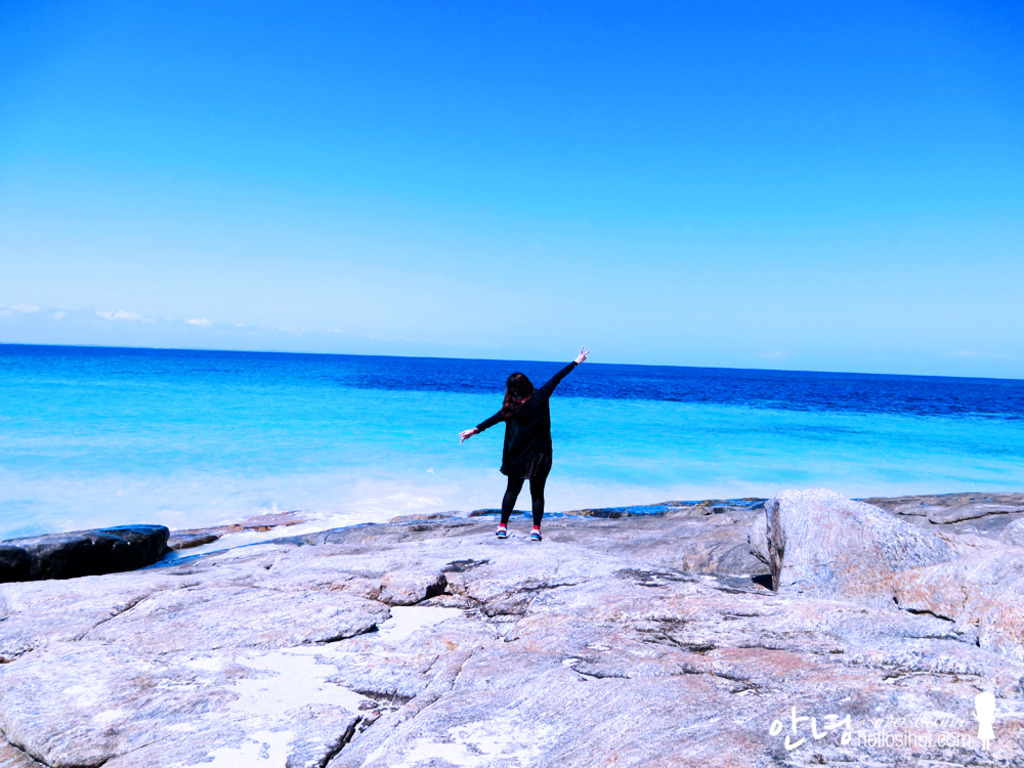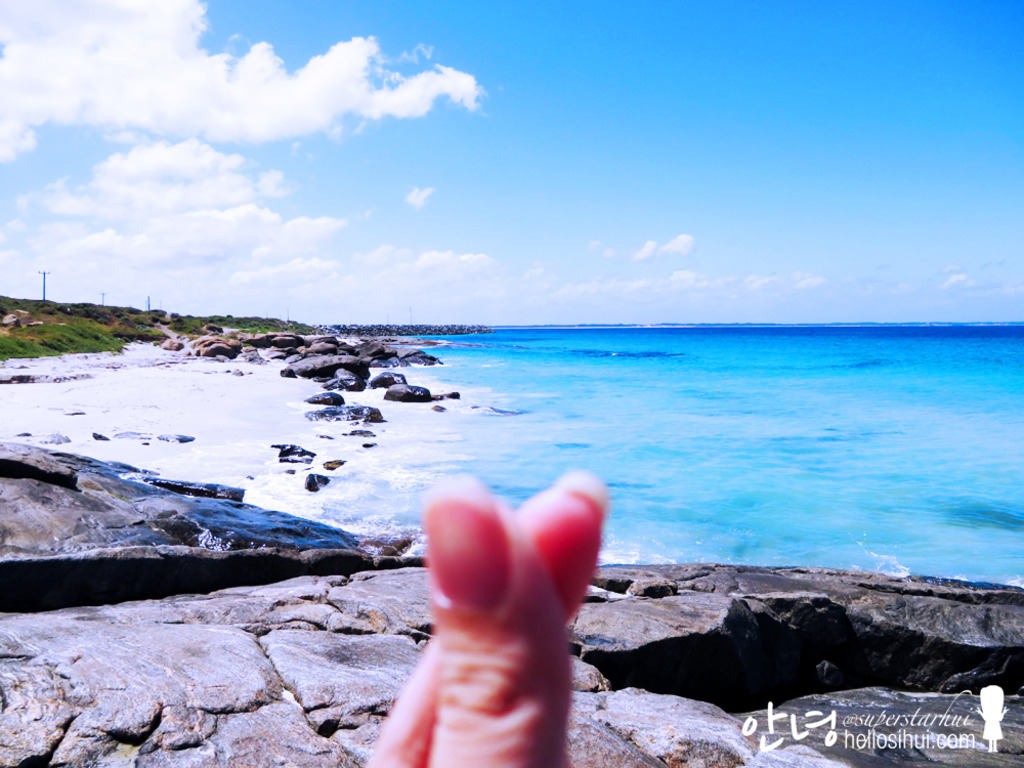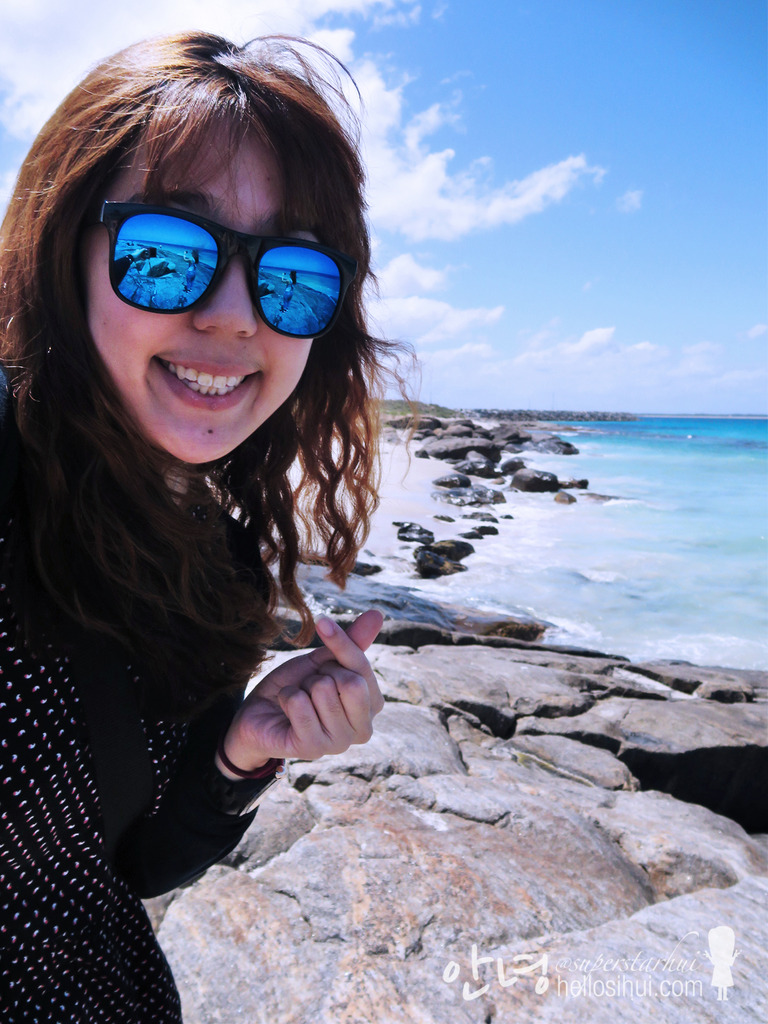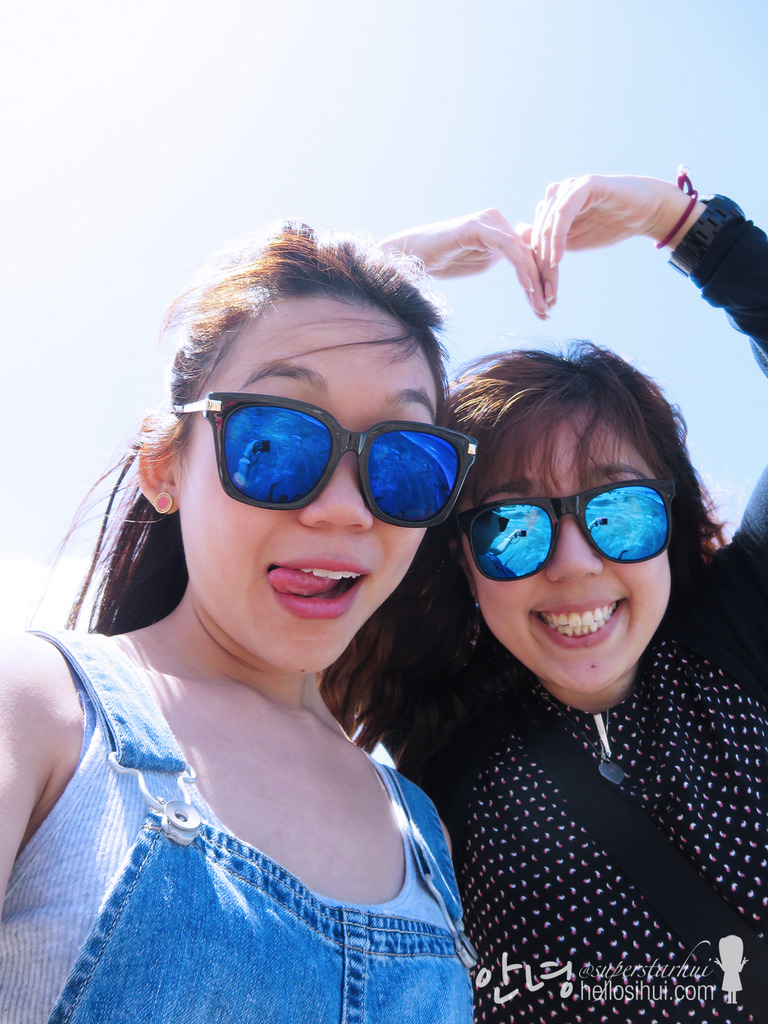 We love Perth! We love Australia! Thank you Western Australia for being so beautiful! 🙂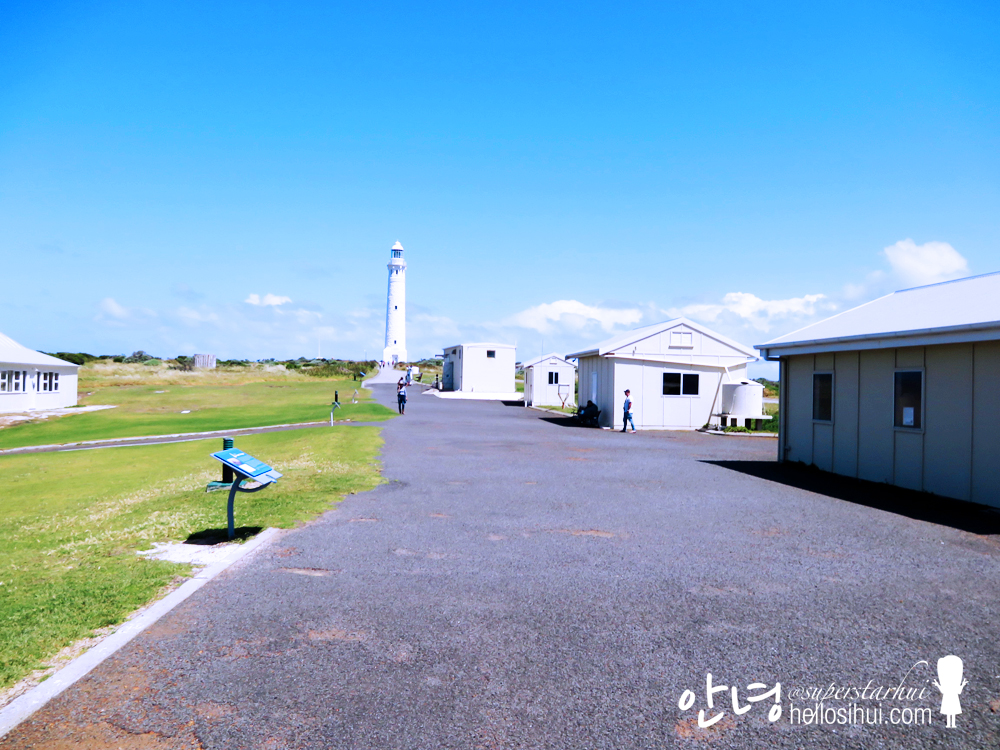 Cape Leeuwin Lighthouse is beautiful, located at the most south-westerly point of Western Australia! This lighthouse serves as an important automantic weather station since 1895. It takes about 2 hours journey from Busselton Jetty! 🙂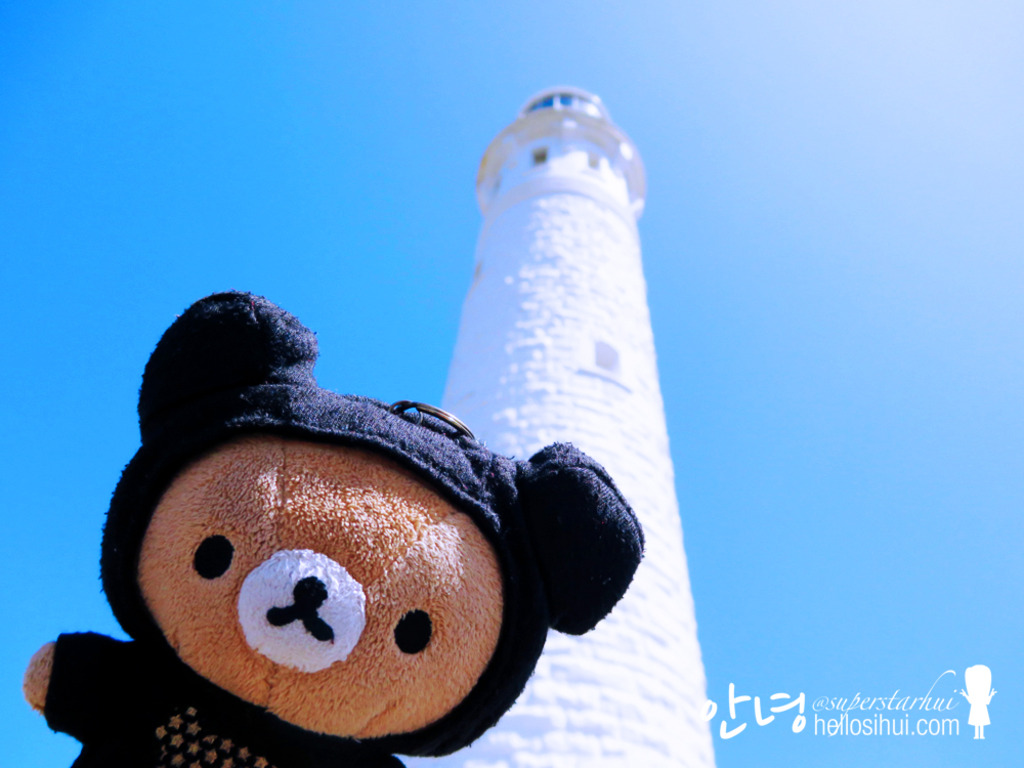 Xiao-la definitely deserved a touristy photo with the Cape Leeuwin Lighthouse! 🙂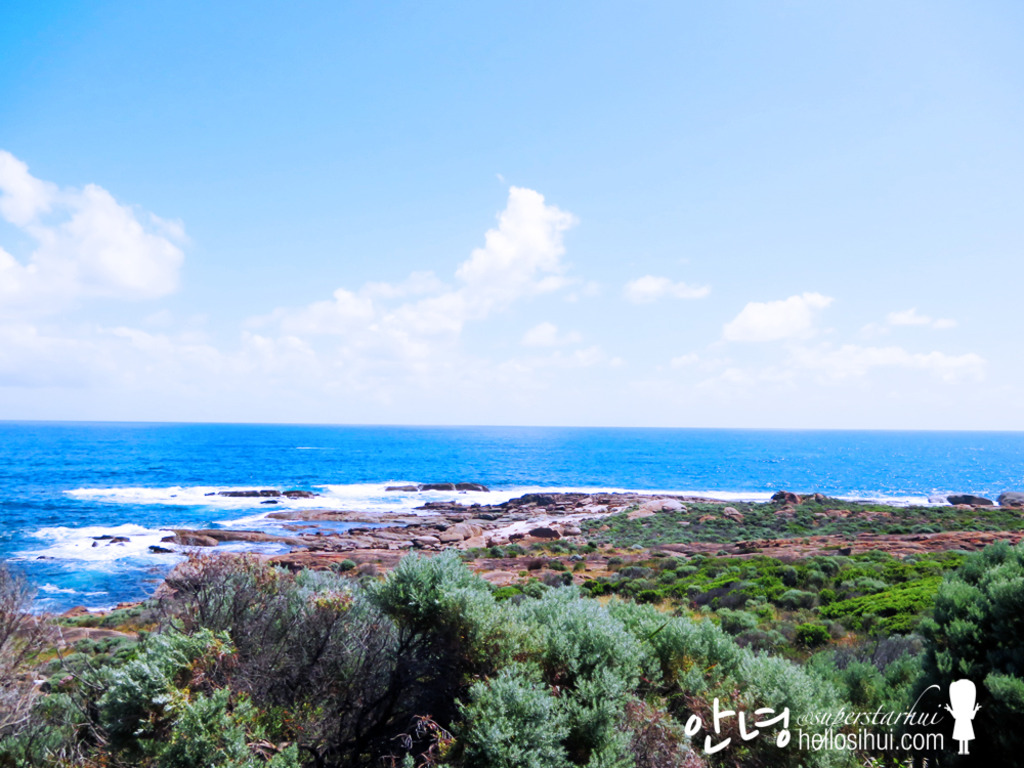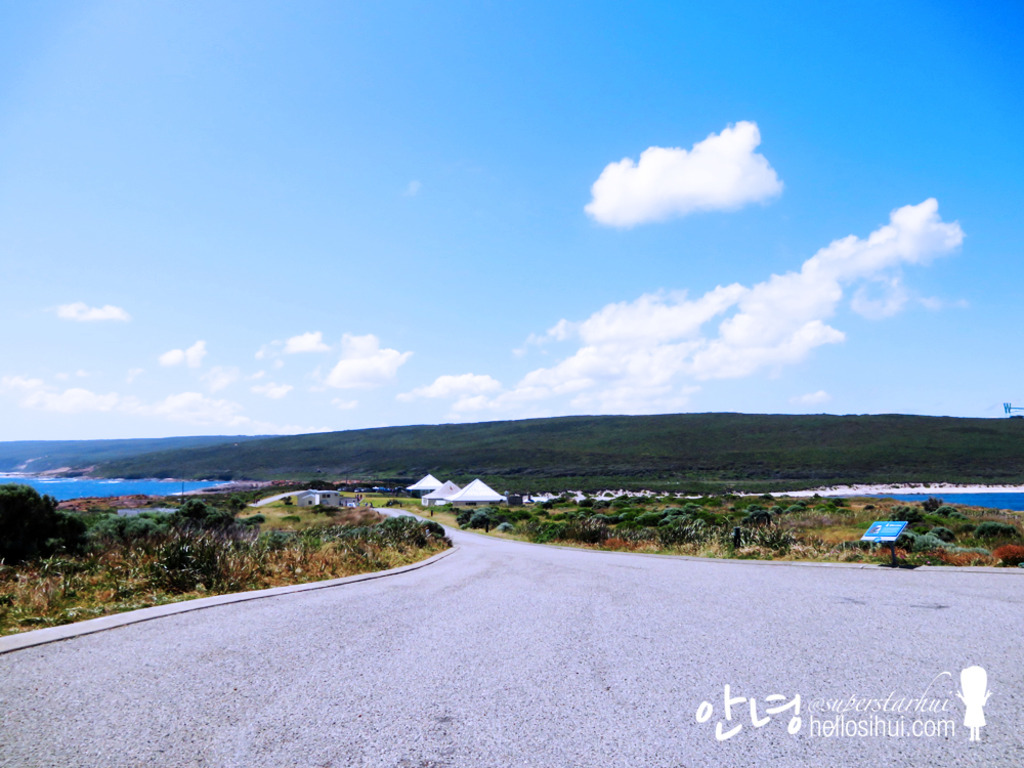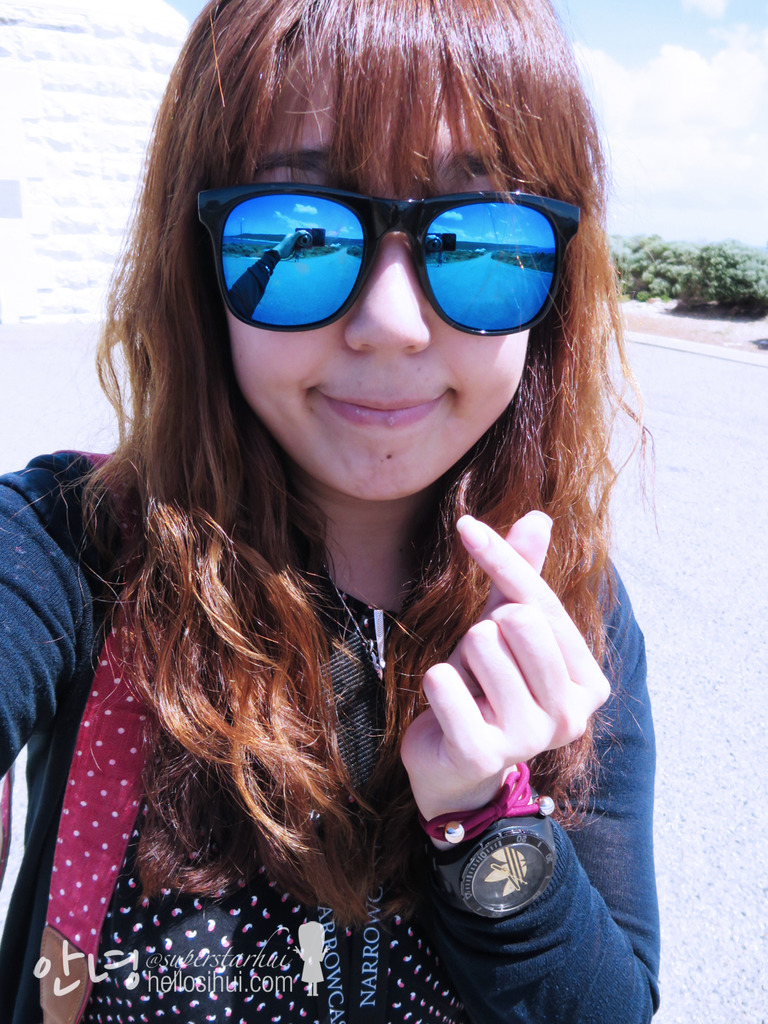 Selfie is a must! :p
We didn't joined any guided tour, just walking around, taking photos and briefly understand Cape leeuwin Lighthouse through the video recorder (if you DID listen haha! guilty tourist here!)
So, we procceed our journey back, headed to the Mouth of Margaret River. The mouth of the river is actually closed to the ocean by a sandbar that only opens seasonally. Accordingly to our friend who stay in Perth for a year, said is a must-visit 🙂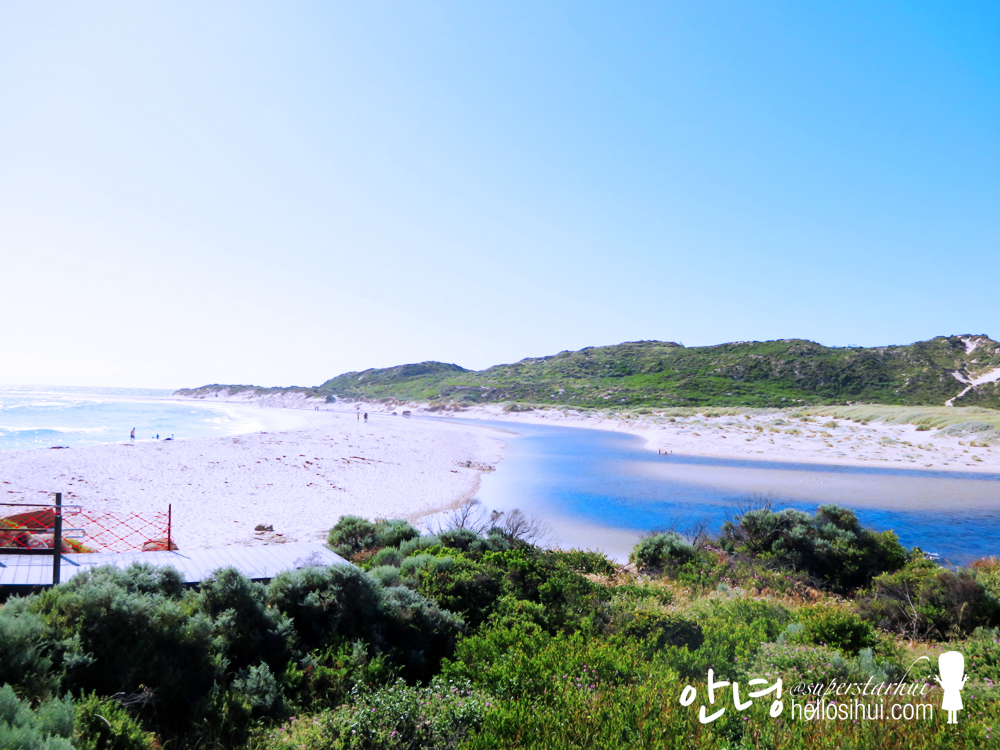 So, this is the mouth of Margaret River! 🙂 There's some families here for a swim. The weather does deserve a dip! 🙂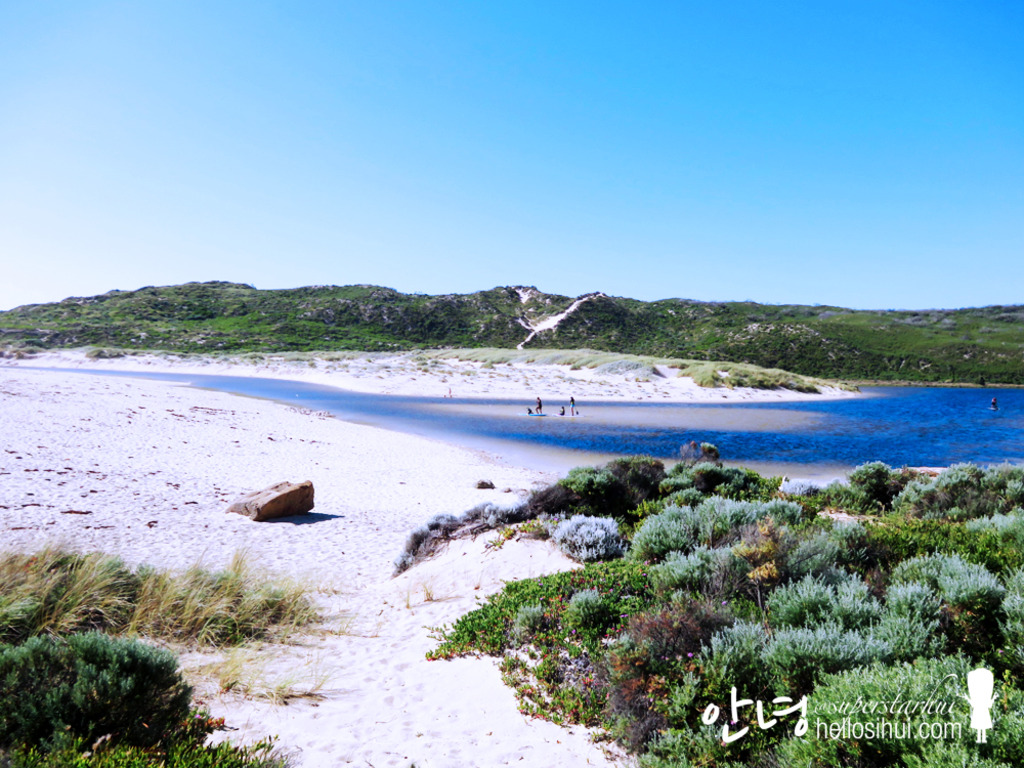 I see some of them even doing Standup Paddling – this is one of the activities, I planned too, but there's no availability, so we have to miss it! 🙁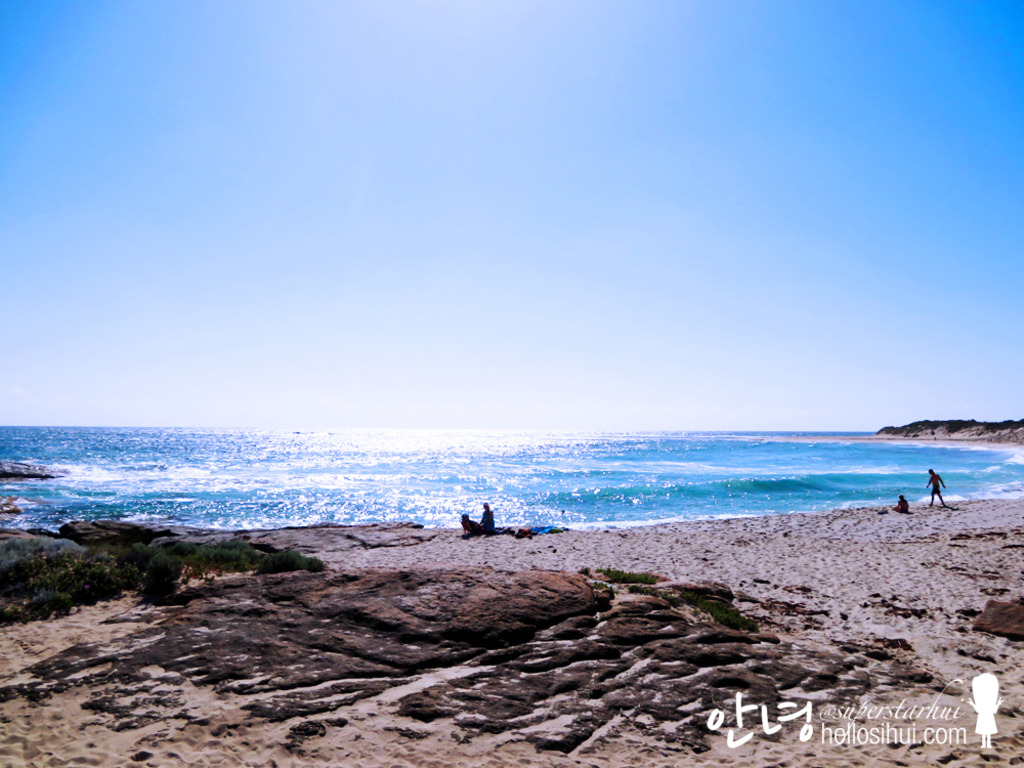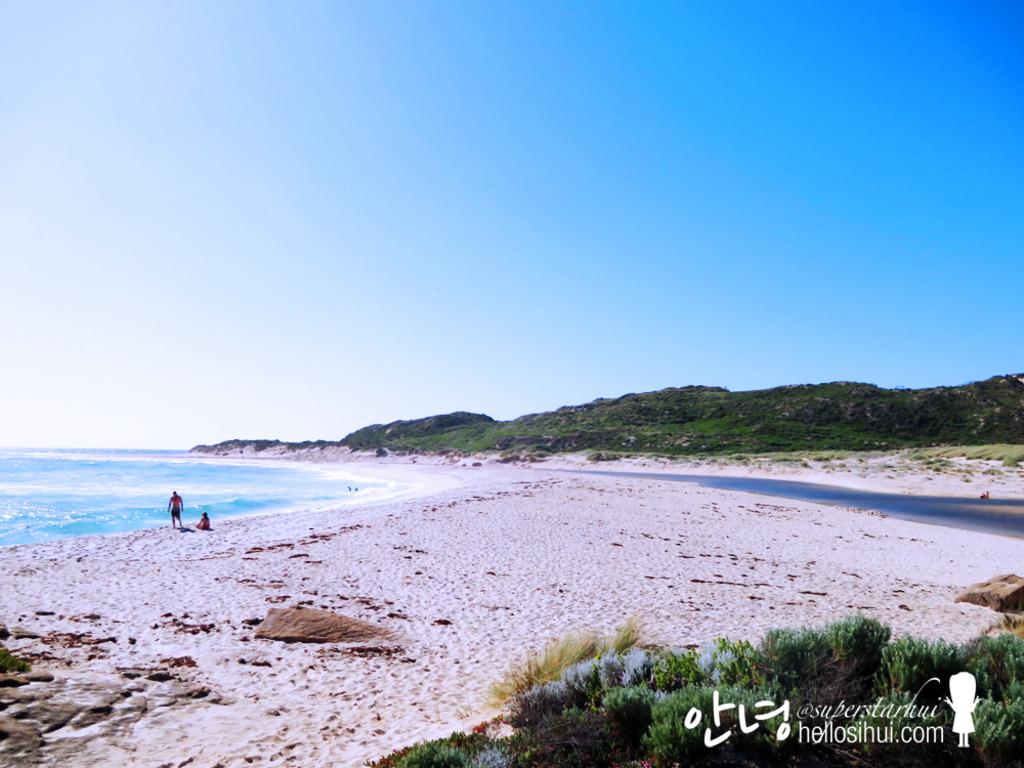 So, we continue the journey and headed to Margaret River Chocolate Company to get something for our Host. And we made a wrong turn and landed at White Elephant Beach Cafe, which we wanted to go but thought we didnt have time for it. haha! So, we just get a milkshake and sit by the sea.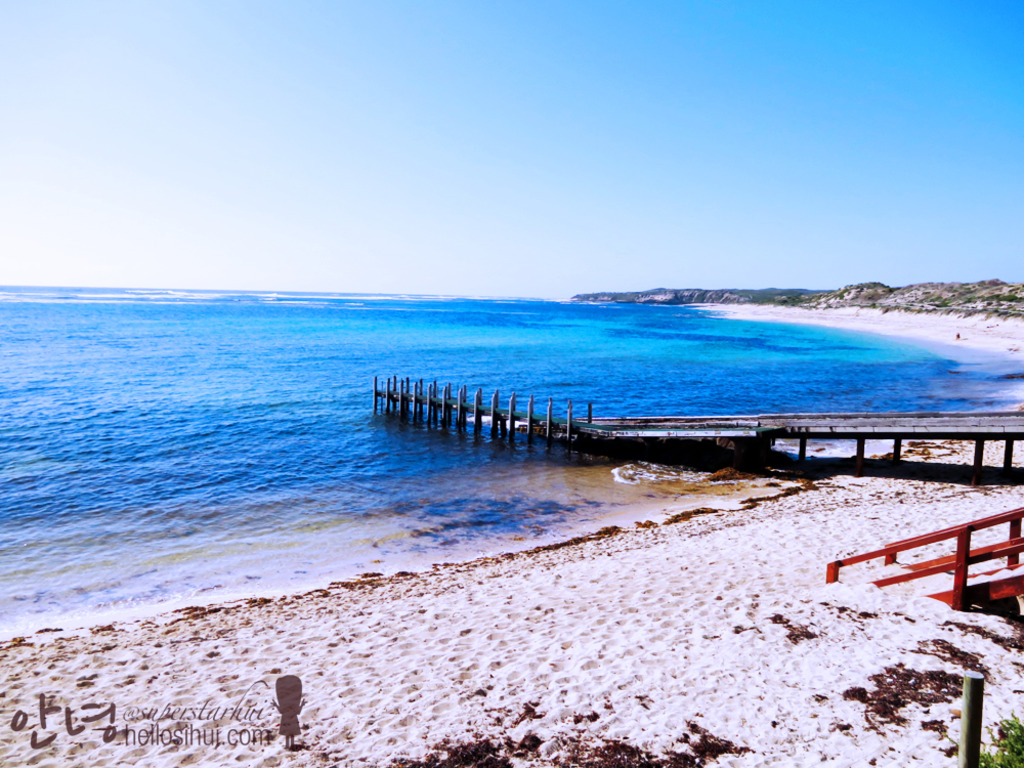 This is our view when drinking the milkshake too! 🙂 We actually wanted some bites, but their kitchen is closing! Aigoo! 🙁
Headed over to the chocolate company, but its not our things. We didn't buy any chocolate at all, nothing fancy us. But we bought a drink for our host to give it to them for being such nice and kind host to us! 🙂
We went to our favourite woolworth near Busselton Jetty to purchase our ingredients for our dinner! So happy because we are going to have salmon today! 🙂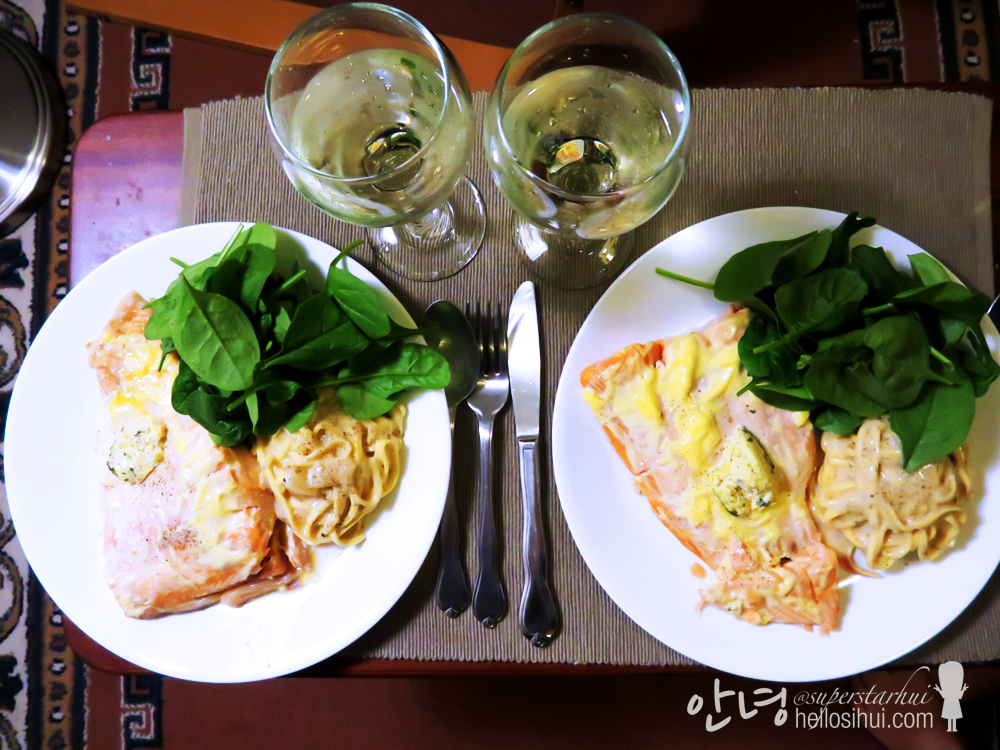 My friend texted me, where we had dinner when I posted this on instagram, and I told him, self-cooked via awesome microwave. Yes, we made everything via microwave include the handmade pasta! I guessed we are pretty genius making this works! 🙂 He told us, he was still wondering why the table setting was side by side hahaha! People study hotel management really different, see details in photo differently!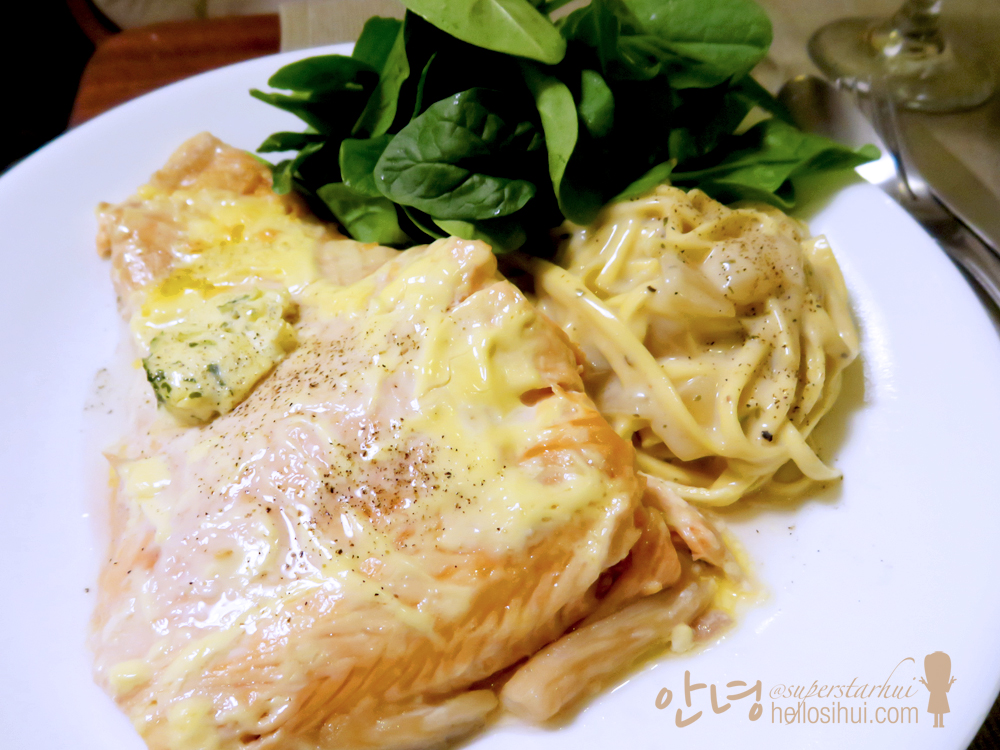 Check out the salmon, I told teng, I dont even want to finish it, I wanted slowly savour it and didn't want it to end. And yes, check out the baby spinach at the side, its our 2nd pack already! haha, yes, we love baby spinach, and we did having 2nd serving that day too! haha :p
Perth Day 2 : Day trip to Margaret River
Breakfast: Woolworth + Host's bread & jam
Lunch: Bagels from Sidekick Cafe + Milkshake from White Elephant Beach Cafe
Dinner: Woolworth
Tourist: Margaret River Farmer Market / Cape Leeuwin Lighthouse /Augusta / Mouth of Margaret River
Airbnb: Email me if you want the Airbnb contact because, I'm not sure if its legal to post the contact right here ^^
Follow #fly2perth on Instagram to know more about what we did during our trip in Perth! 🙂
---
---