#fly2perth : Day 3 Goodbye Busselton
[Travel in October 2015]
(updated)
Today we will be heading back to Fremantle. Spending 2 nights at Busselton and Margaret River was fun and full of memories 🙂 Before we left, we thanked Sallie & Rod for the nice stay and helping us on the first day when we arrived 🙂 Then we proceed a 2.5hours journey to Fremantle 🙂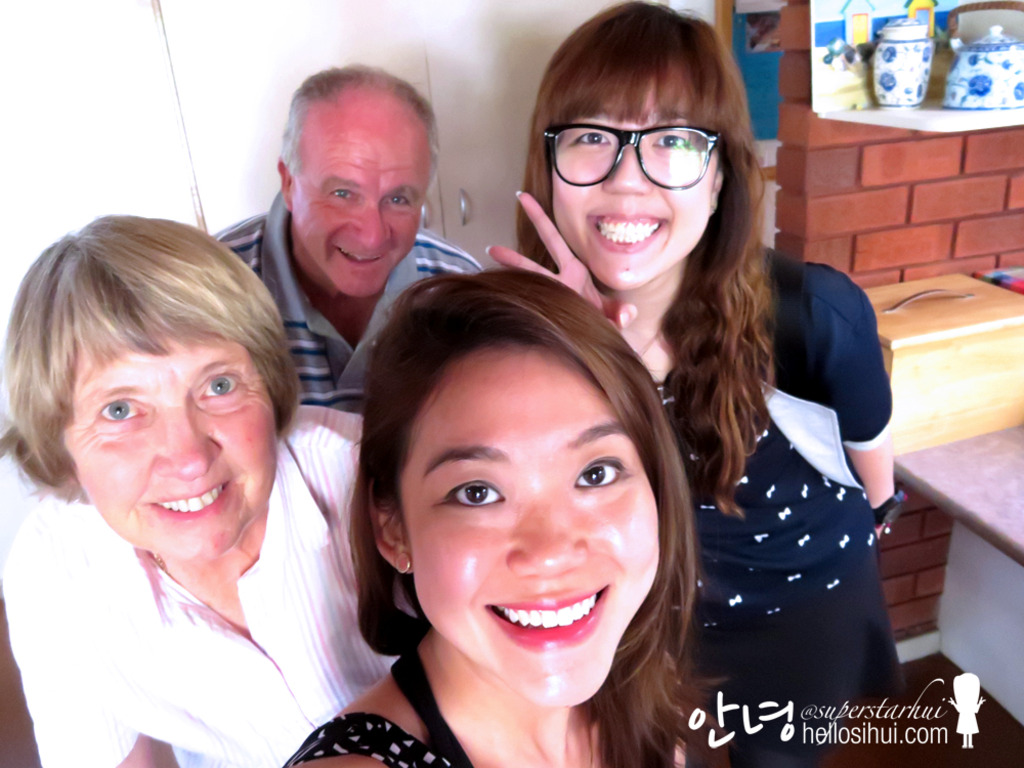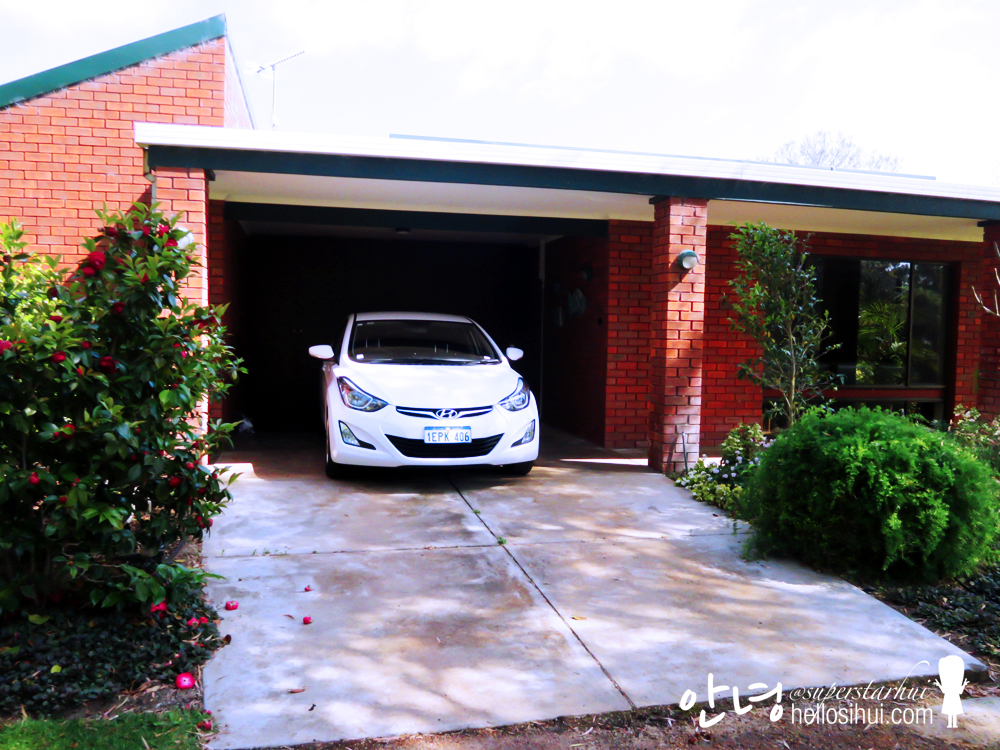 I'm gonna miss this place so much 🙂 Thanks to the car, to the friend who trust me to drive around this area these 2 morning for a warm up session since, its been too long I last touched the steering wheel! :p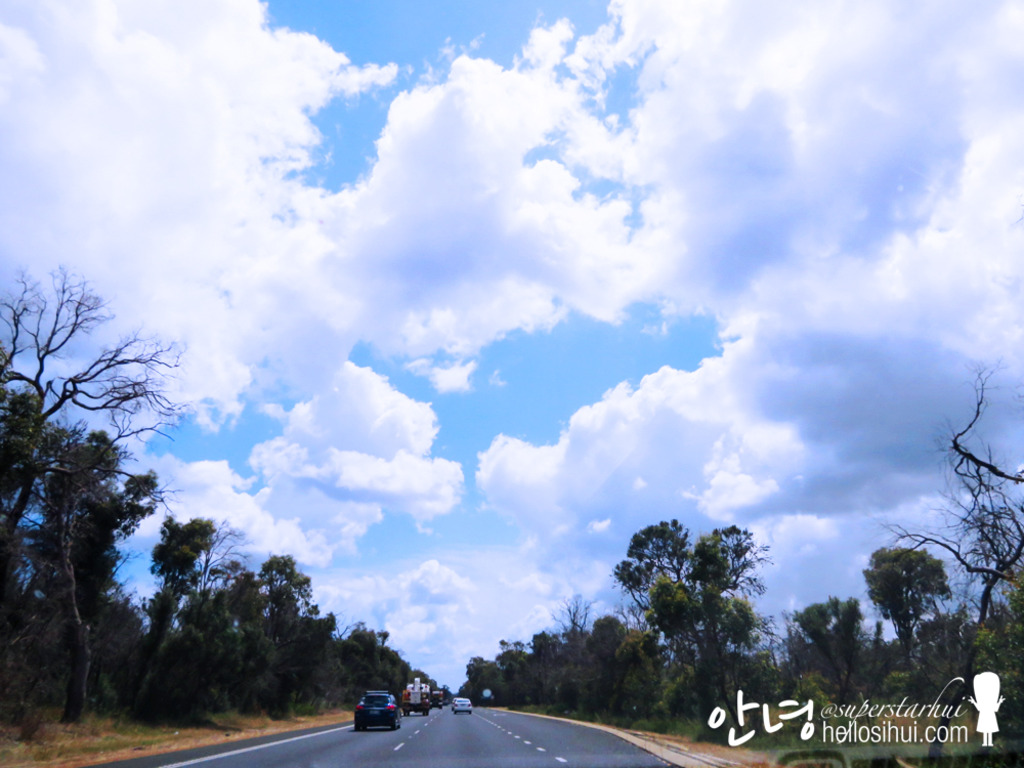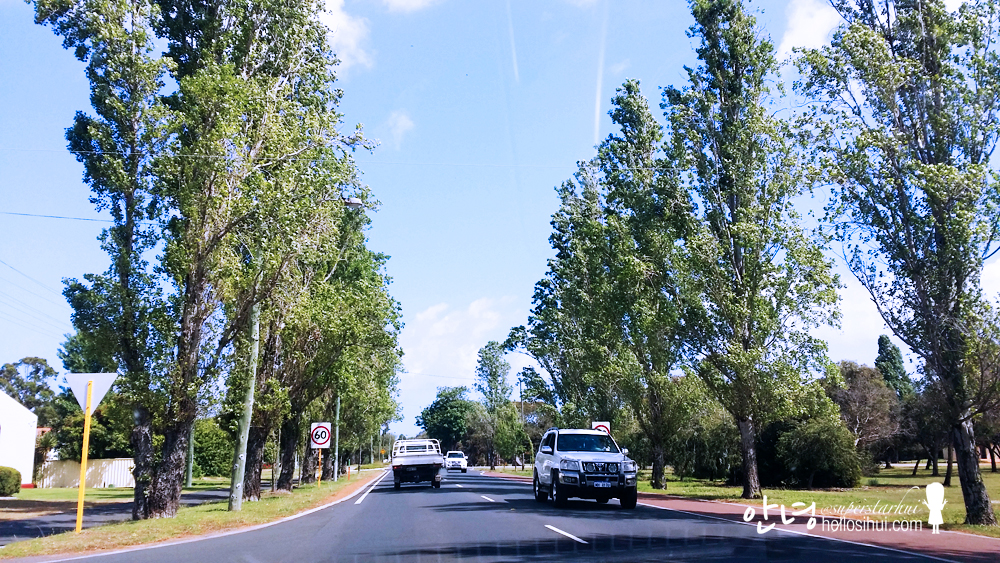 I just updated this with a photo because, I  remembered I did eat a Breakfast at MCD, and I went through my phone with more than 20k photos just to find it! haha! So much people have been sharing that its a must to eat MCD in Perth, so we gotten 1 set to share, the filling is alot more! haha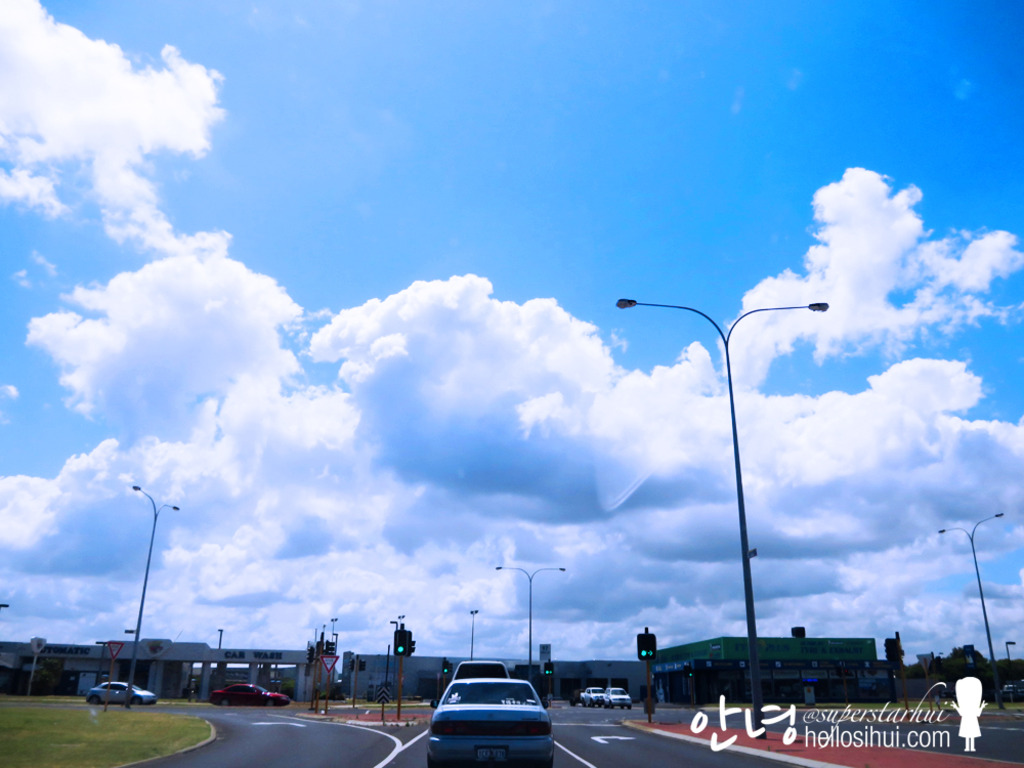 The weather is really good, appreciate the blue sky especially we need to be on the road for 2.5hours. Love the weather in Perth during their Spring, everything is clear and pretty 🙂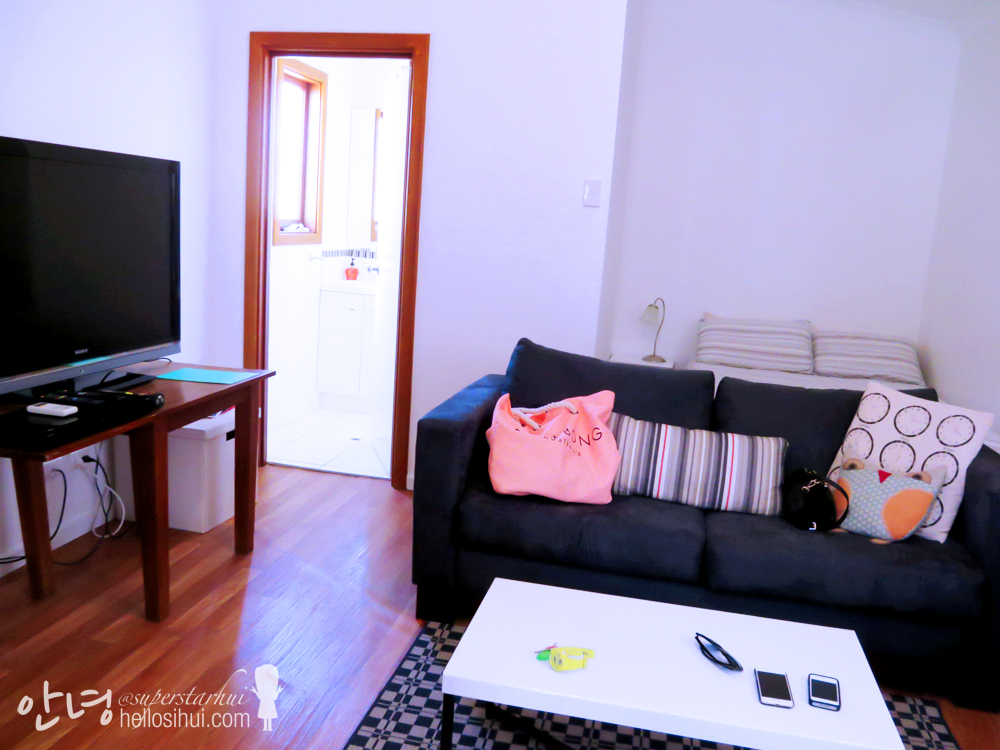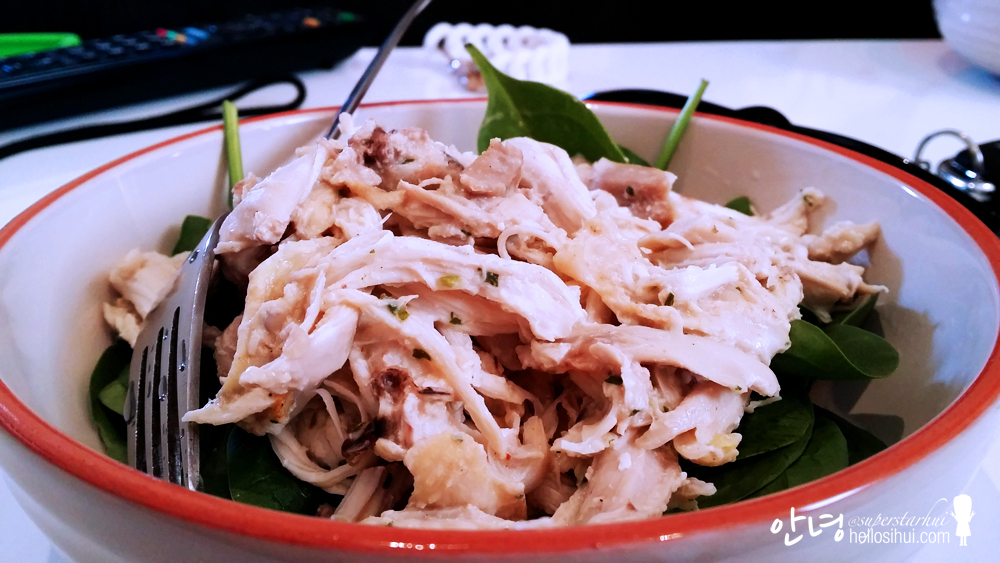 So the remain chicken from yesterday dinner, and ate as our lunch since we just shared 1 meal this morning! Yummmy even though is leftover dinner haha! 🙂
When I was young, I watched alot of cartoons and always wanted to know if everything looks the same like how the artist portray! So, whenever I am in Australia, it feel like everything came alive from the tv. The buildings, the people, the language they speaks… Its kinda of amazing!
My airbnb room, is much more smaller as compare to the one at Busselton, but given the price and location, I guess we got quite a good deal. This room is equipped with almost everything we ever need. The few nights were spent watching Undercover Boss lying on the comfortable sofa drinking milk away 🙂 I love how there's a kitchen, so that we get to prepare our meals too! Because Woolworths and Coles are too amazing not to visit them for Groceries! 😀
After getting ready, we headed over to Fremantle Market that is located pretty near from our place!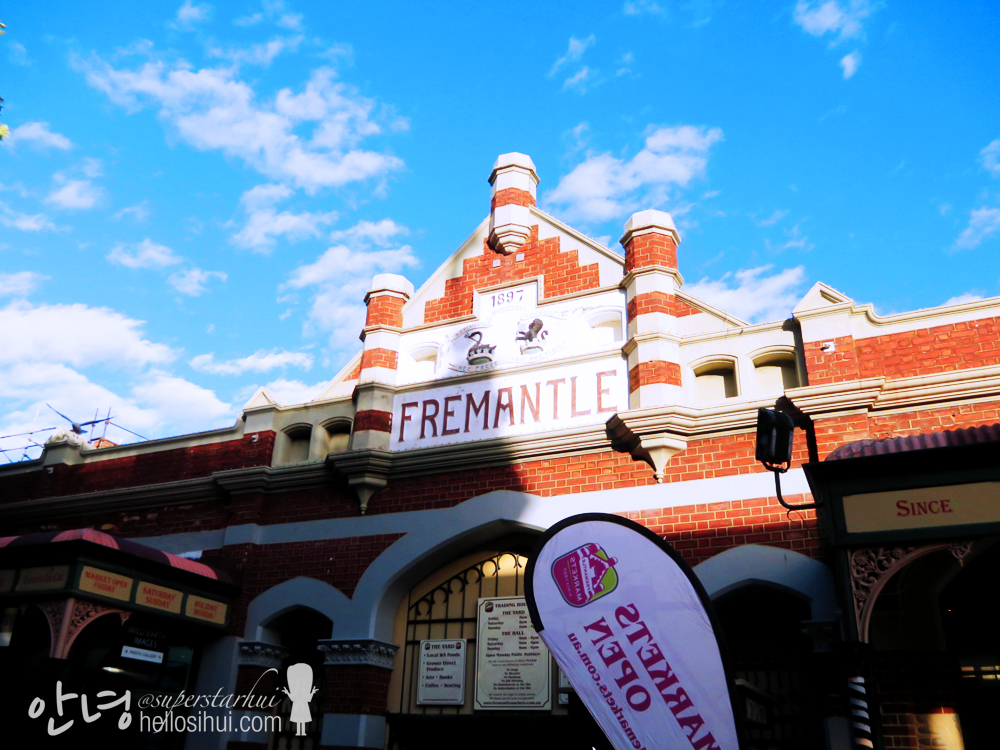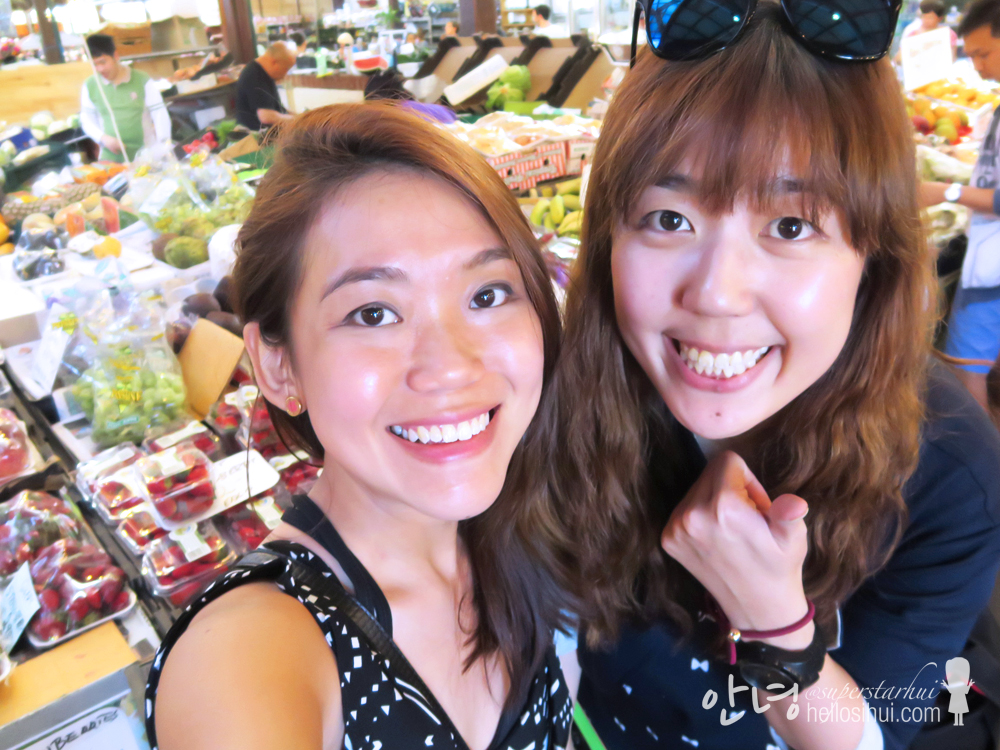 We heard alot of Fremantle market from our friends, and we thought it will looks quite alike to Victoria Market in Melbourne, so we get a little excited before reaching. Apparently, Fremantle market have more Perth's taste, a much more relax and happy market that alot of locals mingles around. Oh, and definitely tourists too! :p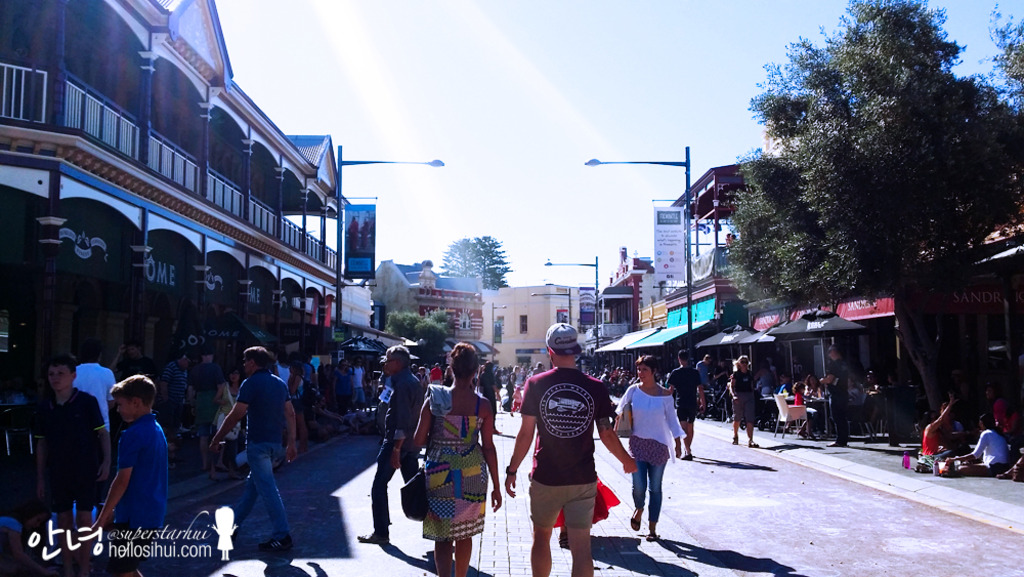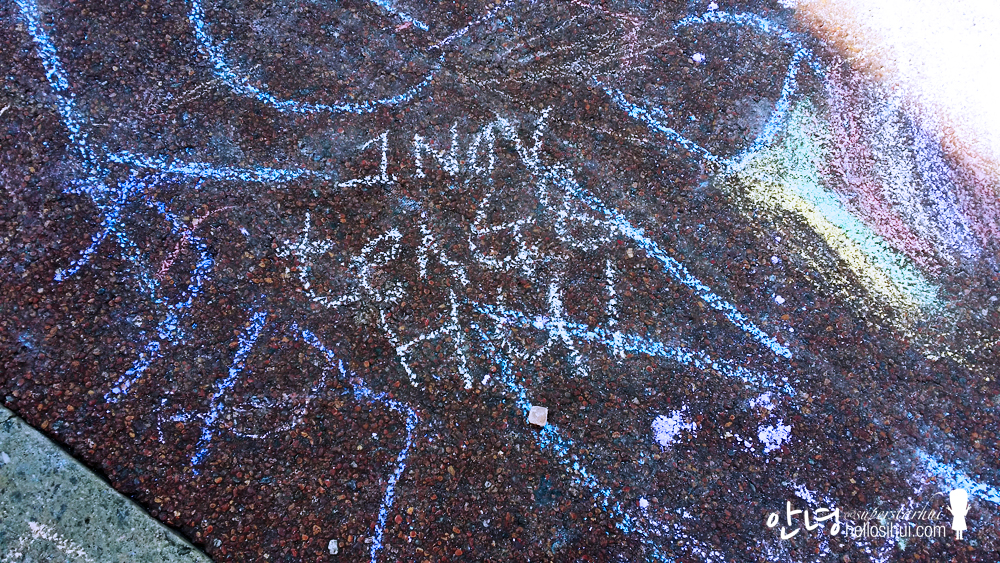 So many kids drawing on the floor, so I also left the footprint there! 🙂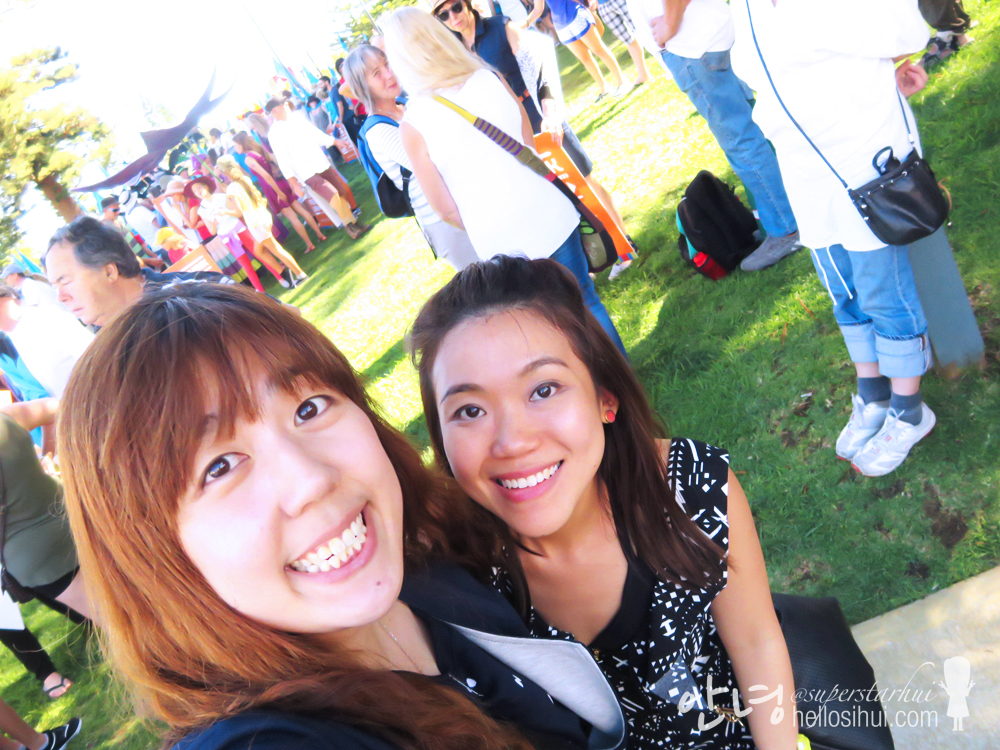 There's a little commotion over here, one of the streets with people holding some signages while another side of the streets have some celebrations. haha! I have no idea the situations, but we decided to take a photo to remember that this happened. The skill wasn't good and we were afraid to ask someone for help since we are at the street where people holding signages "protesting" haha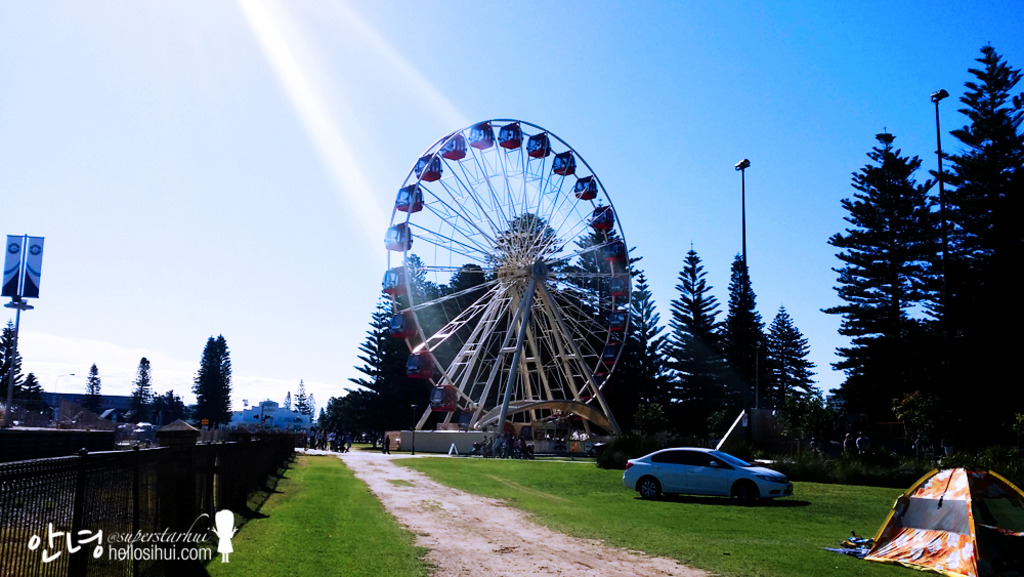 Walking towards the boat harbour! 🙂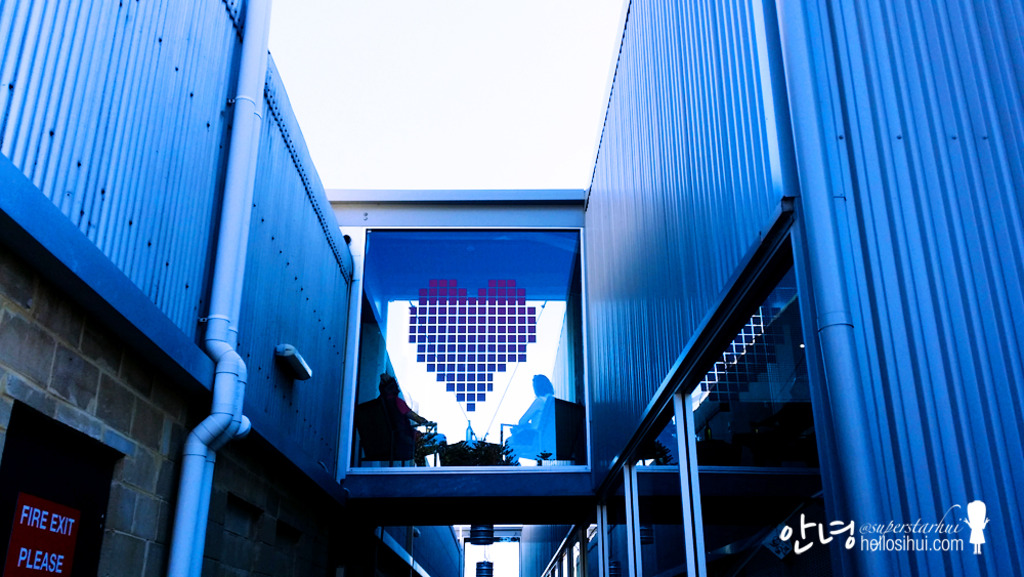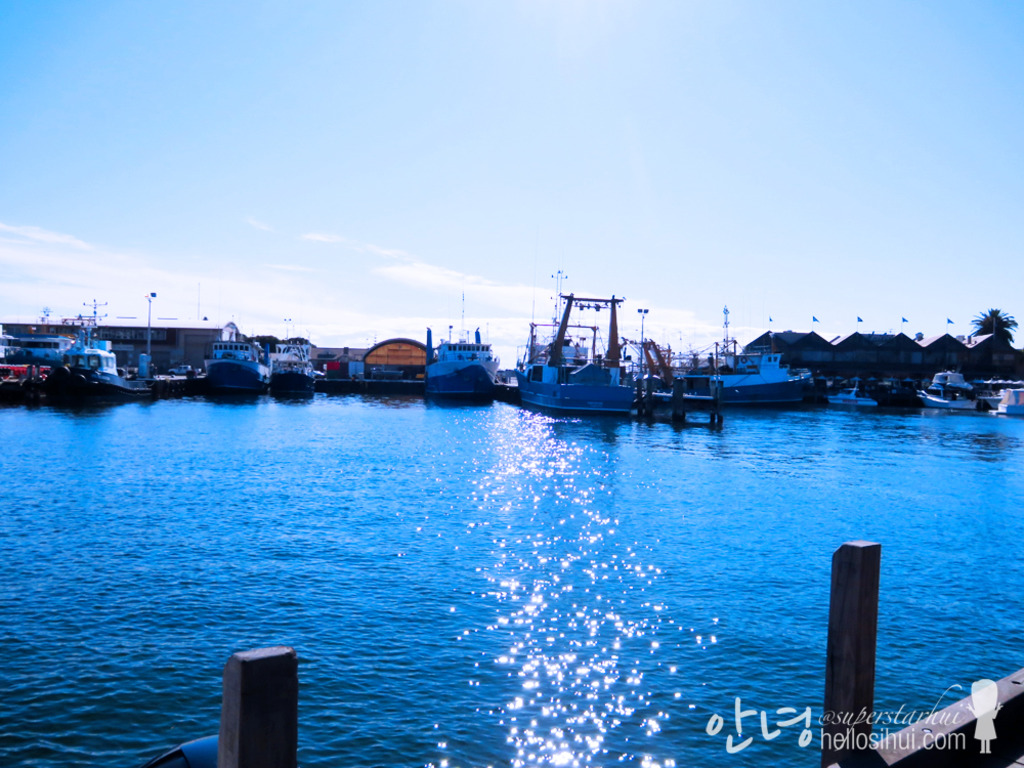 We walked around towards Fremantle's Fishing Boat Harbour and all we see is beautiful harbour! 🙂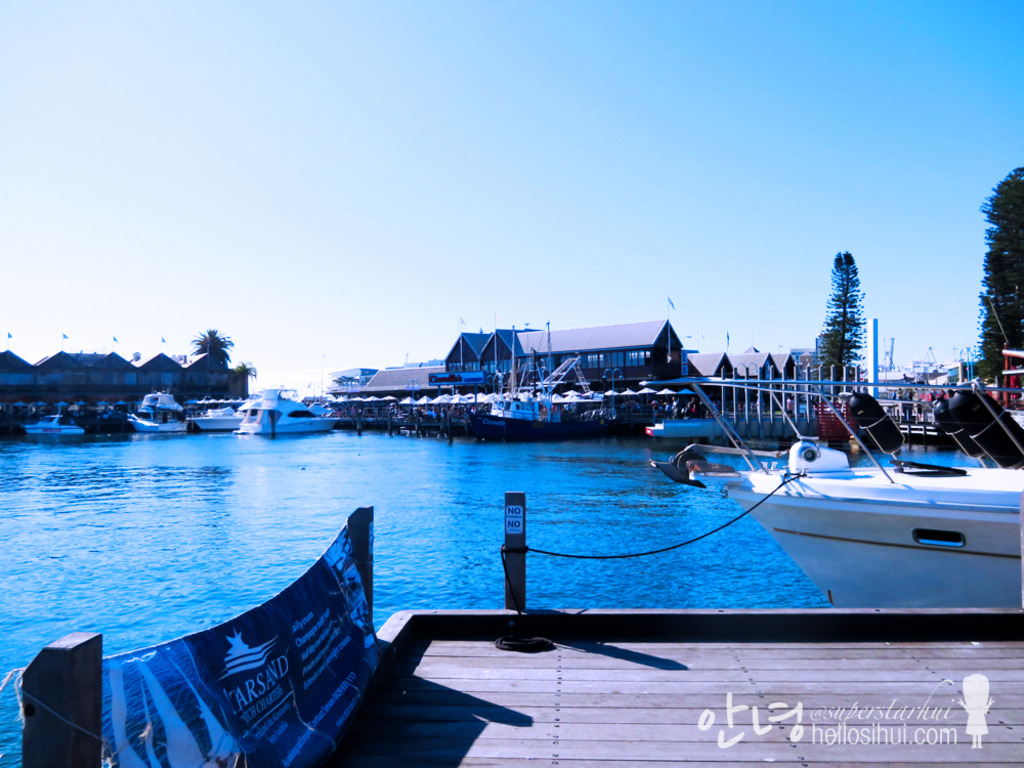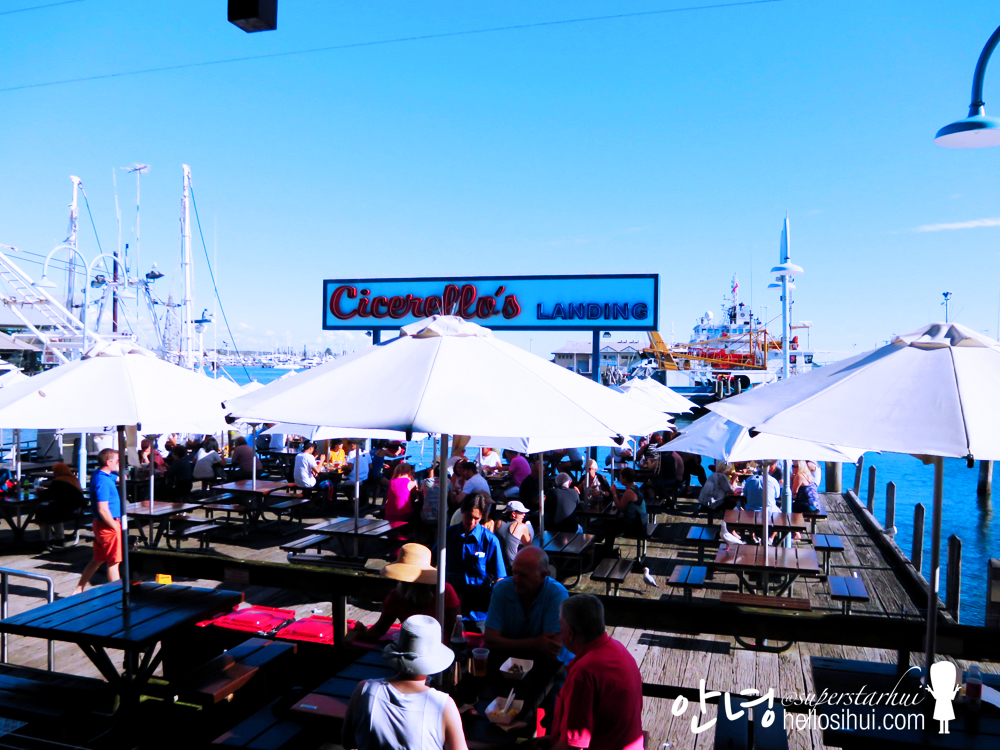 Cicerello's – must visit in Perth! 🙂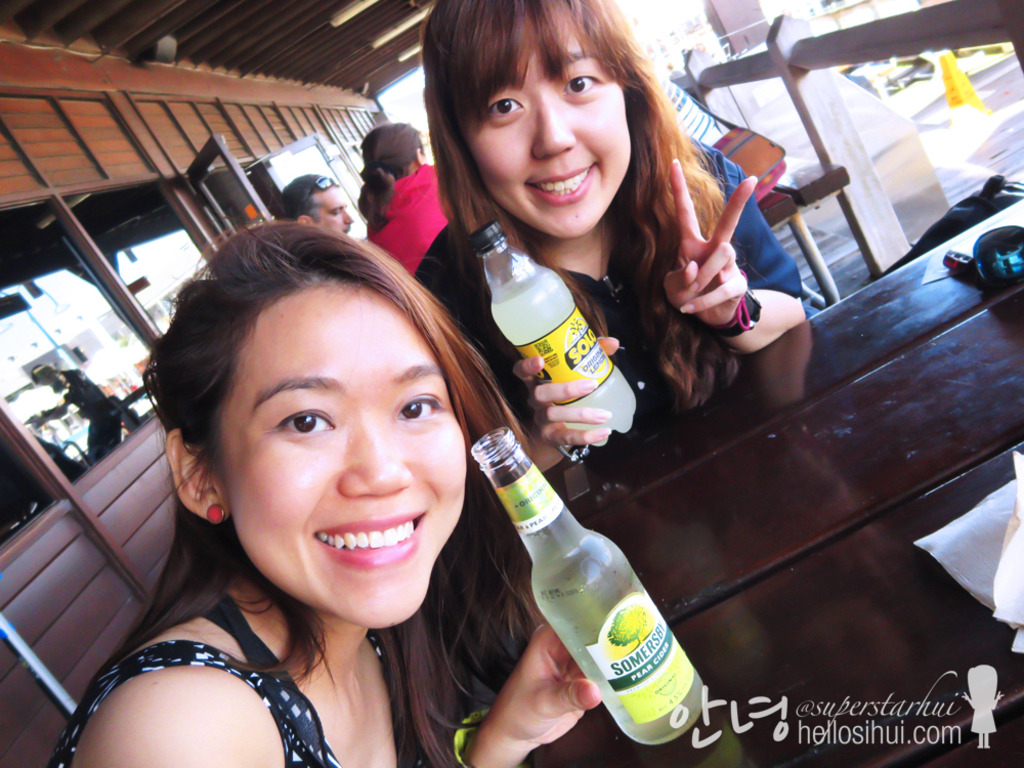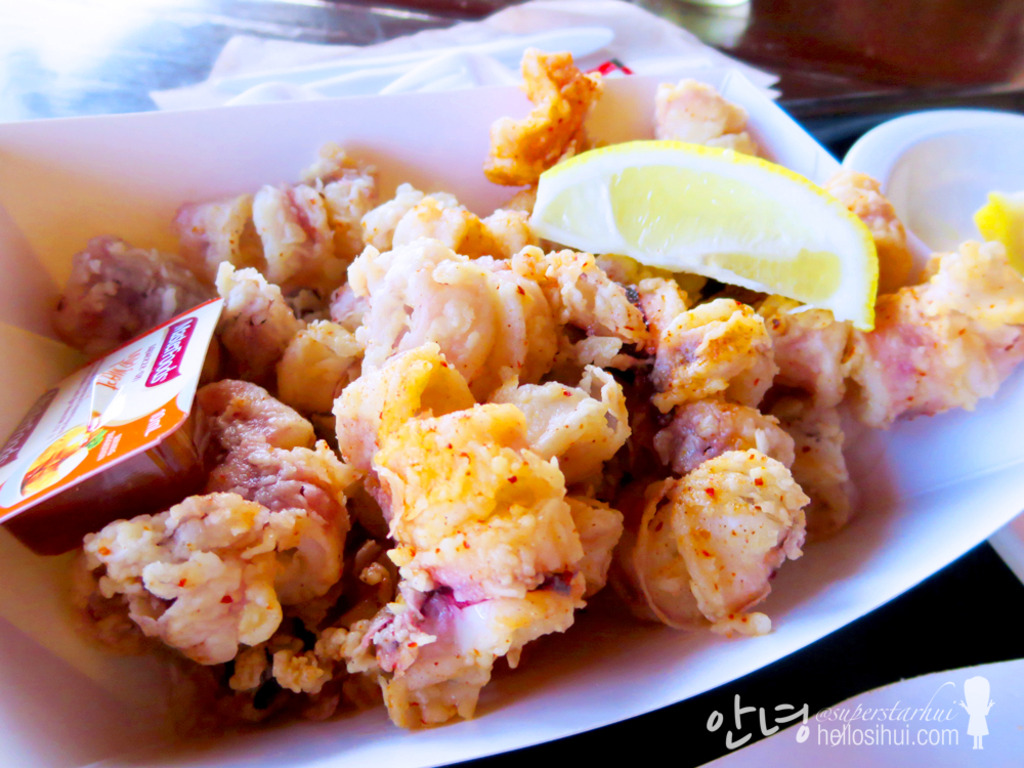 how come Perth's Calamari so nice!!!!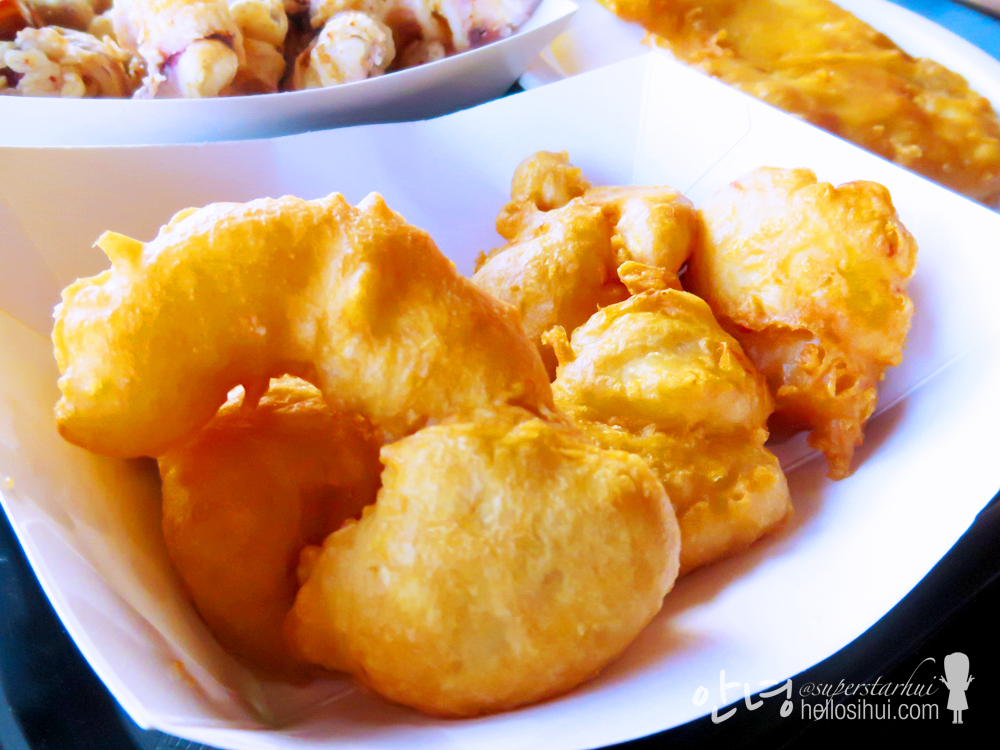 Battered Scallops! 🙂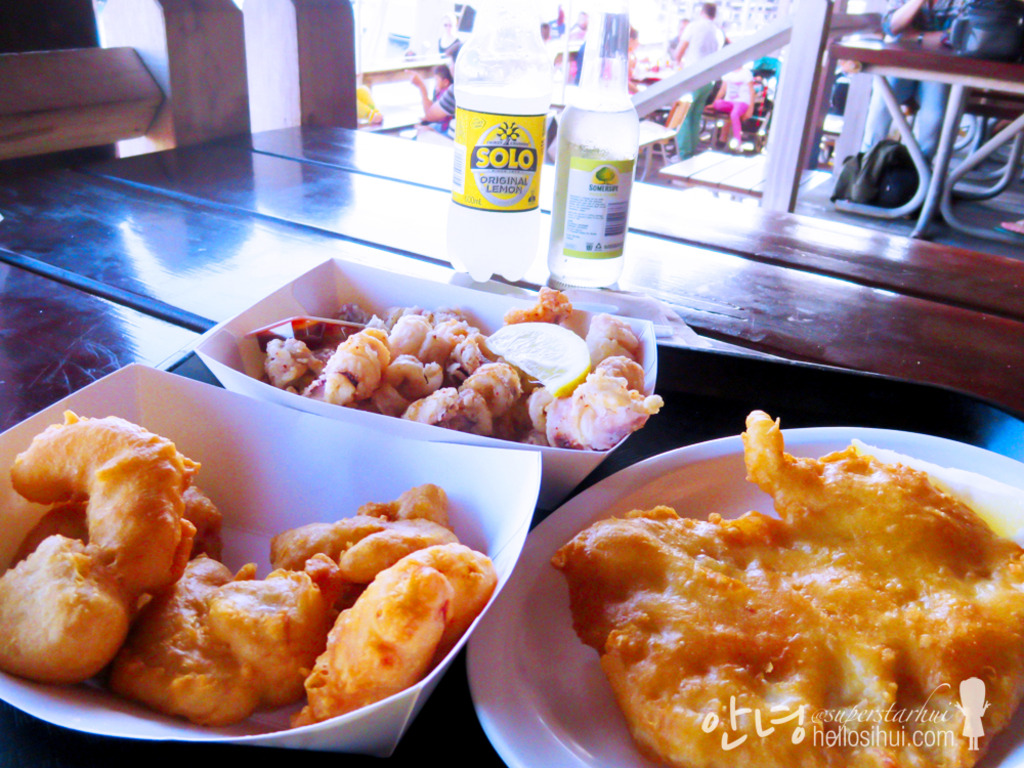 Ended our dinner and headed back early since we have a long day on the road, and we are going for a island trip tmr! 🙂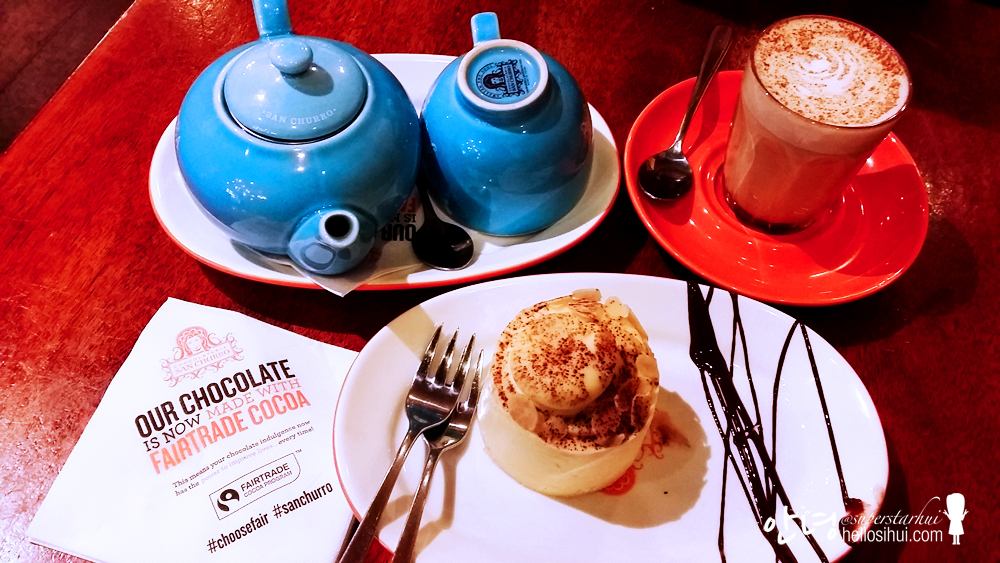 haha, but we didnt… and after got back to our room. We decided to have some tea time. We thought is quite okay to hang out till near 8pm and got back rest and get ready for tmr. So, we headed out AGAIN, back to Fremantle. haha! Yes, San Churro is still open and we are so happy to have our cheesecake, our smile is back!
Perth Day 3 : Goodbye Busselton, Hello Fremantle
Breakfast: MCD at Busselton
Lunch: Woolworth, and I think I forget to post the photo! :p
Dinner: Cicerello's @ Fremantle Boat Harbour
Supper: San Churro @ Fremantle
Tourist: Fremantle Market/ Fremantle Boat Harbour
Airbnb: Email me if you want the Airbnb contact because, I'm not sure if its legal to post the contact right here ^^
Follow #fly2perth on Instagram to know more about what we did during our trip in Perth! 🙂
---
---