#fly2perth : Day 4 To Perth City
[Travel in October 2015]
Yes, I have heard too many friends sharing how boring Perth is, and they didn't want a return trip. I guessed, this is because Perth closed at 5pm and that's make everyone think its nothing but boring. Come to think about it, there's plenty of road trips we can do, and many outdoor activities we can do together with our friends and family. And in fact, they didn't really closed at 5pm at places like Fremantle! 🙂
For the past 3 entries I shared, was more like living in a countryside, with minimum and enjoyed the scenery and everything we could with the resources in the house. Pretty fun, like I always say, its a type of Australia trip I always wanted. Such a healing trip for me 🙂
So on our 4th day, we decided to head over to the City! We have so much agenda that day! We are going to shop at Pandora, visit the well-known Target, and most importantly, meeting my friend Andrew and his family, which I insist that he must bring the little one along 🙂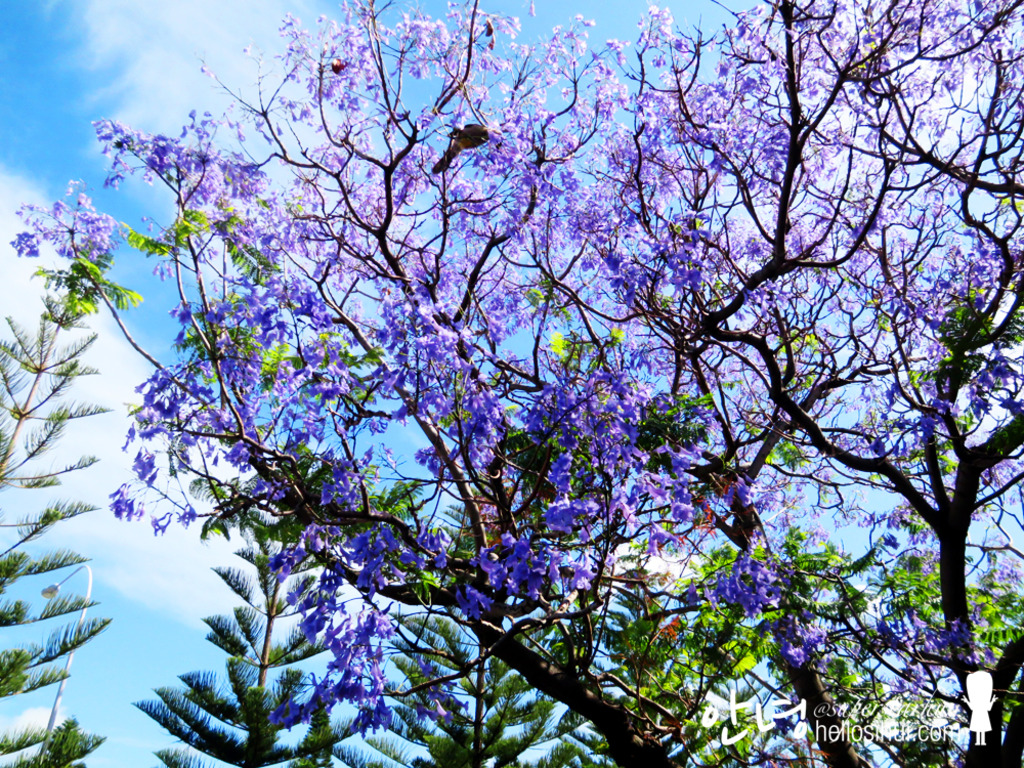 Are we lucky to see Jacarandas Tree here? My favourite colour – Purple. Its so pretty and so excited to see the tree filled with pretty purple flowers!
Heard that Perth City carpark is really expensive and many encourage us to just take the train over. Hence, we decided to park at the carpark next to the Fremantle Station! 🙂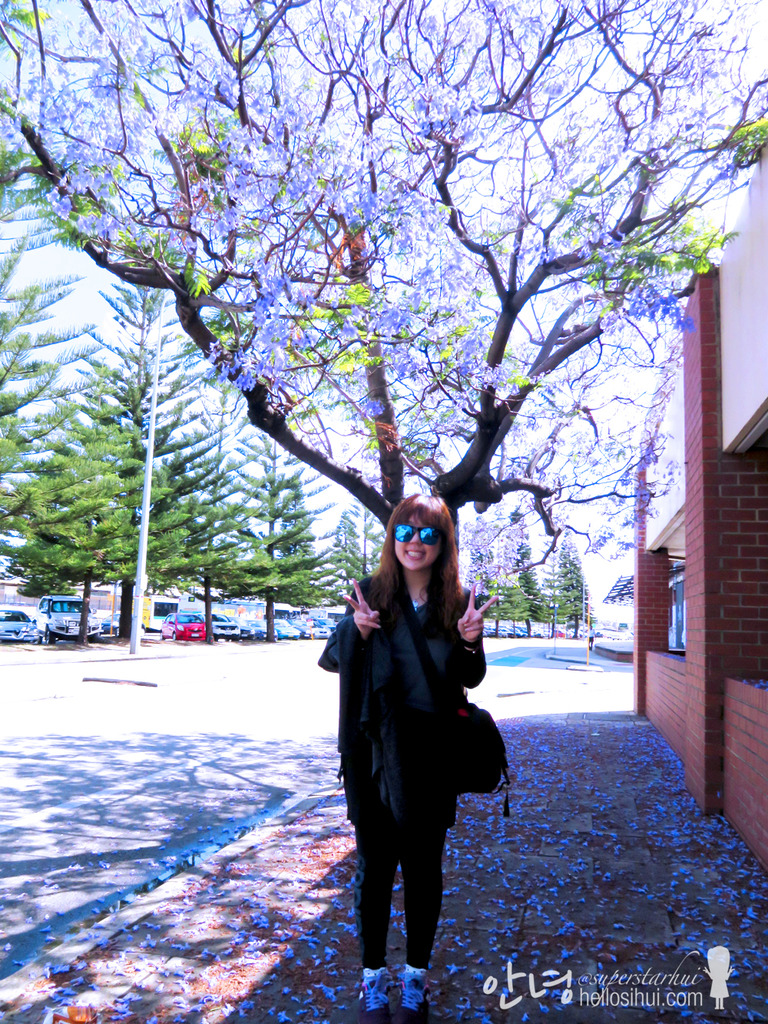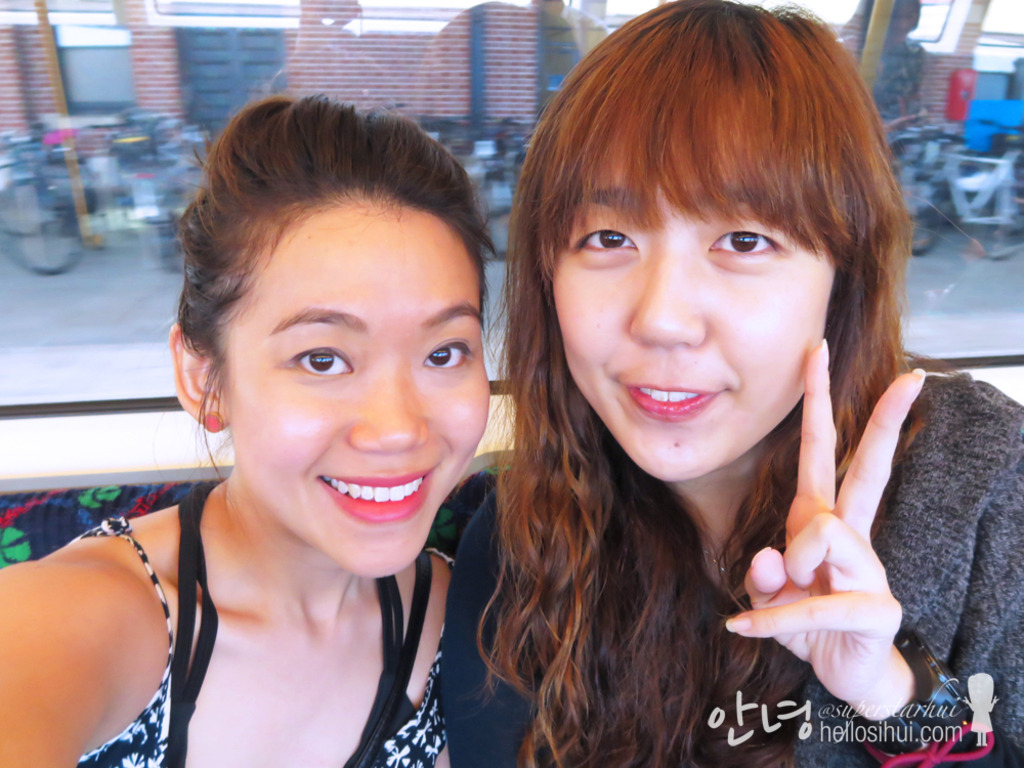 We dressed very confusing because teng dressed like summer while I dressed like winter! 🙂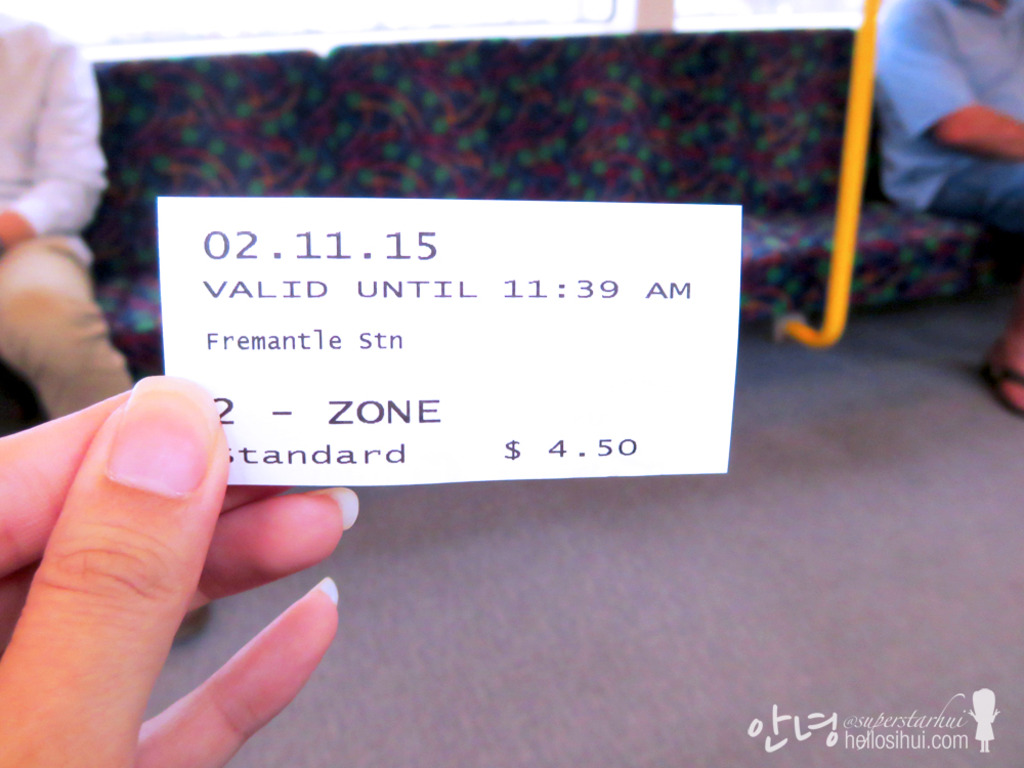 The one way train ticket cost us 4.50AUD, considering a little pricey!
Something to take note, while we were moving around, we realised, the wilson carpark at the city is costing not more than 20AUD which we thought wasn't as expensive as what most people mentioned. So with the fare costing 9AUD x 2 + our carpark fee 10AUD, which sum up quite expensive! So, this is something you can take note!!! 🙂
Moving around the city, checking out shops. Its like another modern shopping city, where you get to see high-rise building and many branded stores! 🙂
Met Andrew and family at La Veen Coffee & Kitchen, which looks pretty good. Its been so long we last met, was it before both Andrew & Valene left for Perth? And now they are upgrade to daddy and mummy of little Vivienne 🙂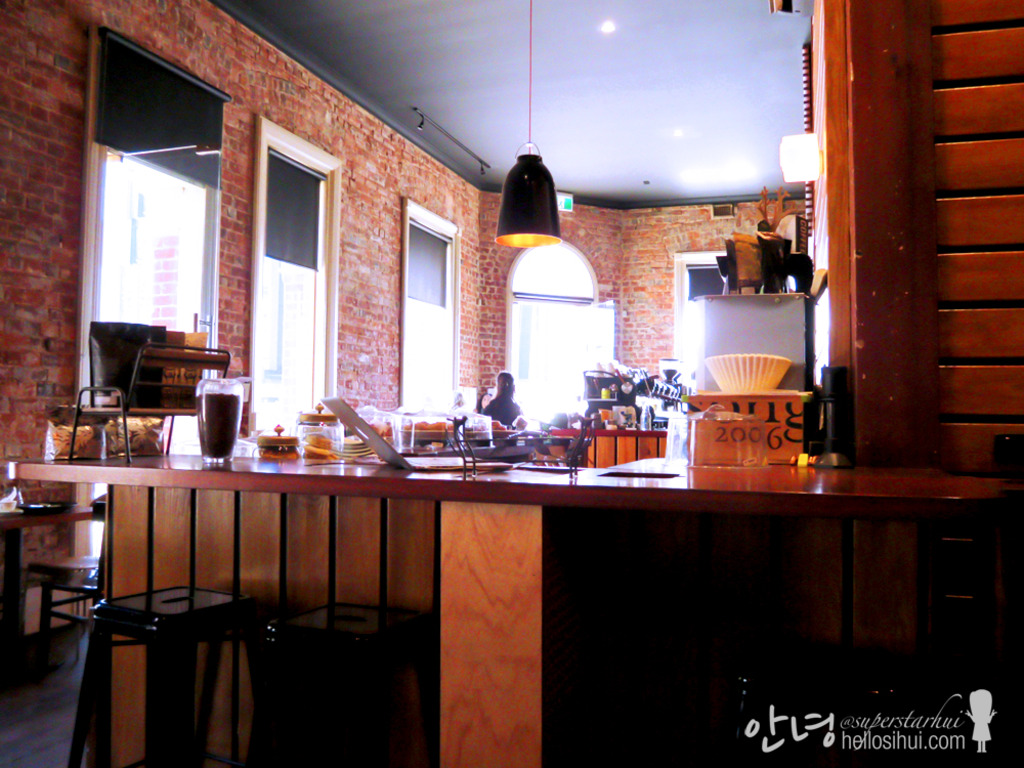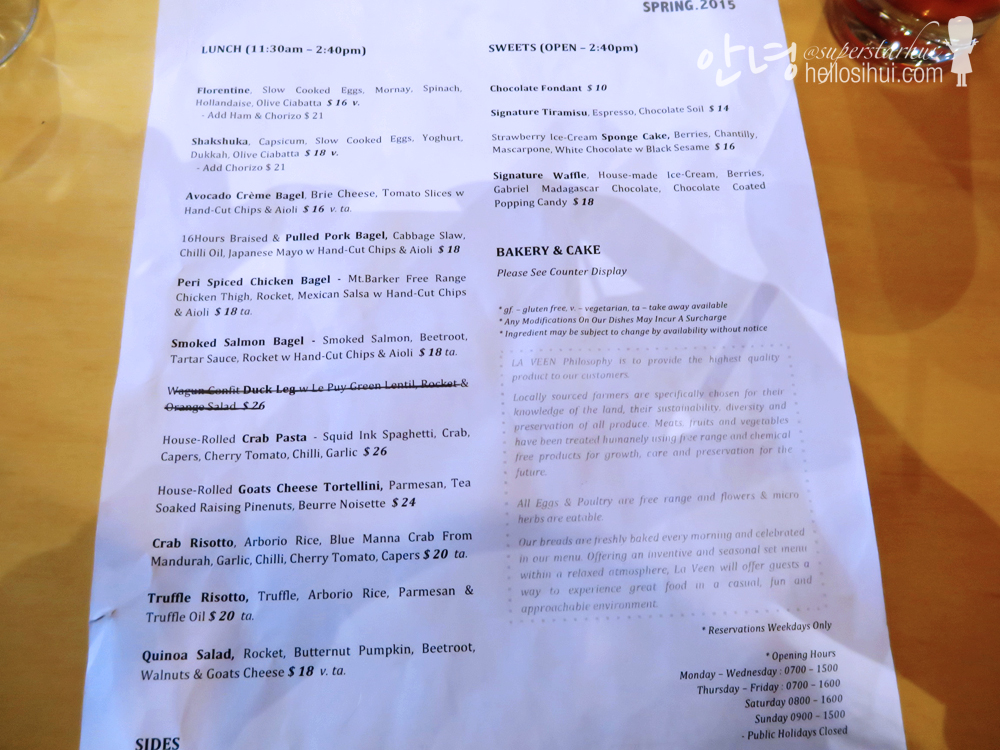 The menu actually looks good and there's so much to order but the stomach is not big enough! 🙁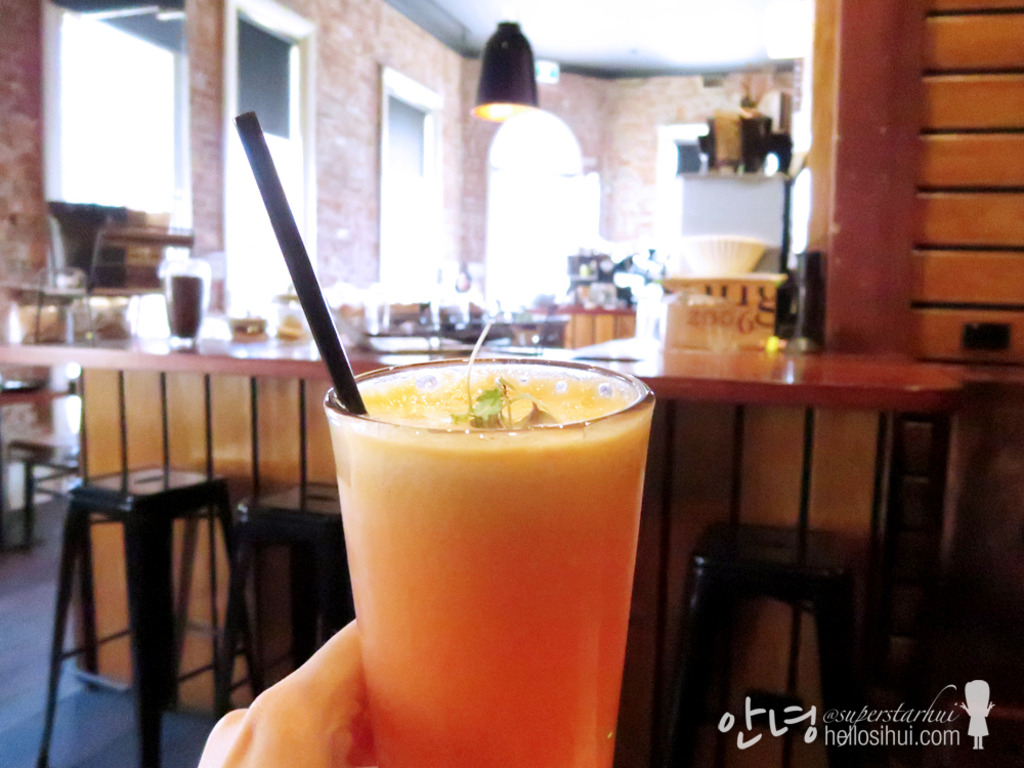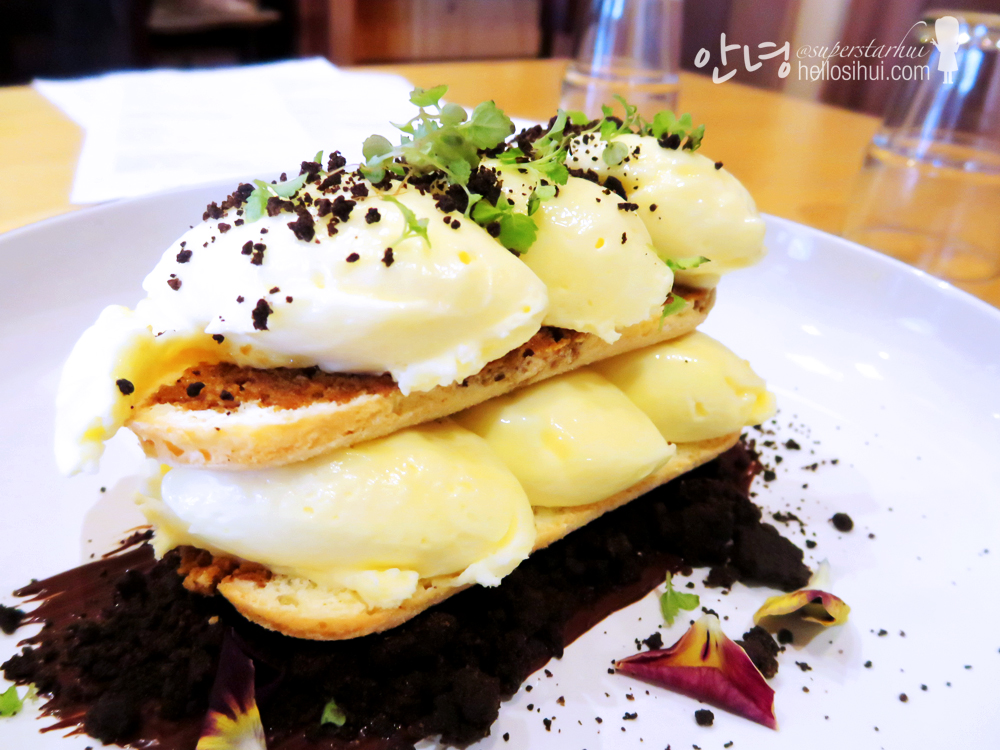 Signature Tiramisu, i didn't ate it but Teng said its pretty good! 🙂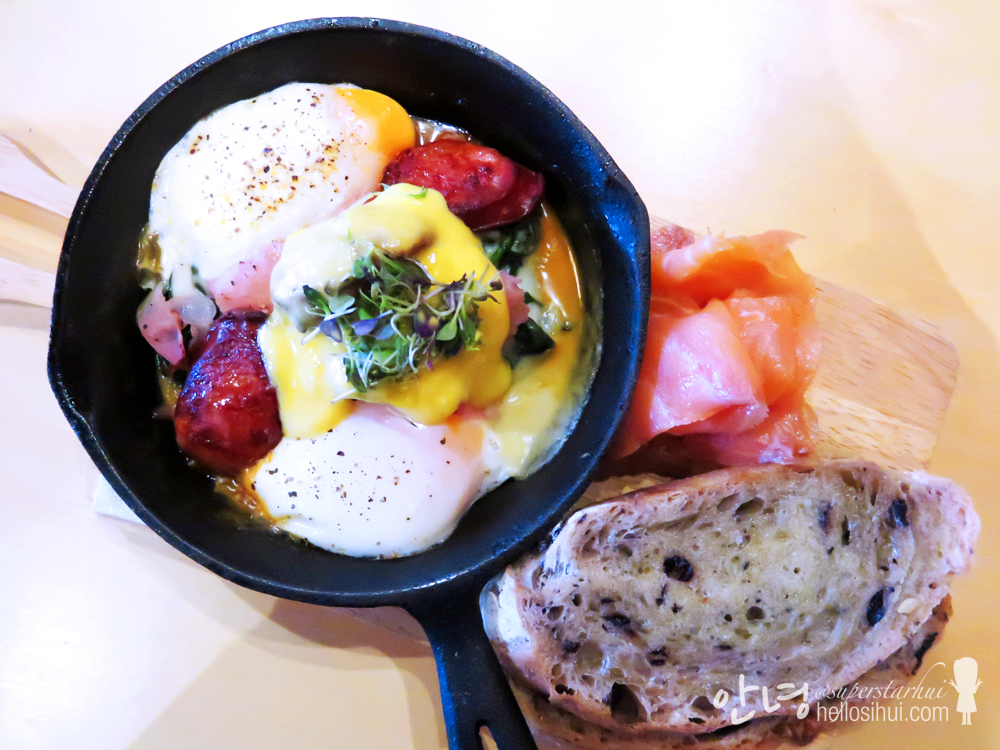 I remembered when it came, I was like, omg, this looks so pretty, I need to take a photo of this haha!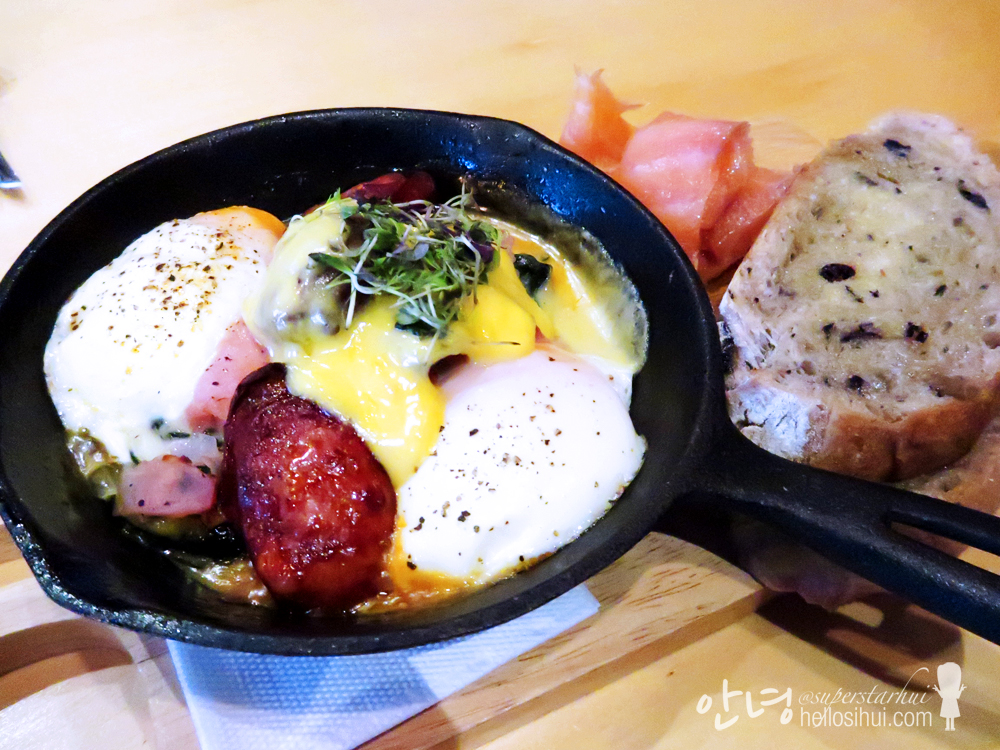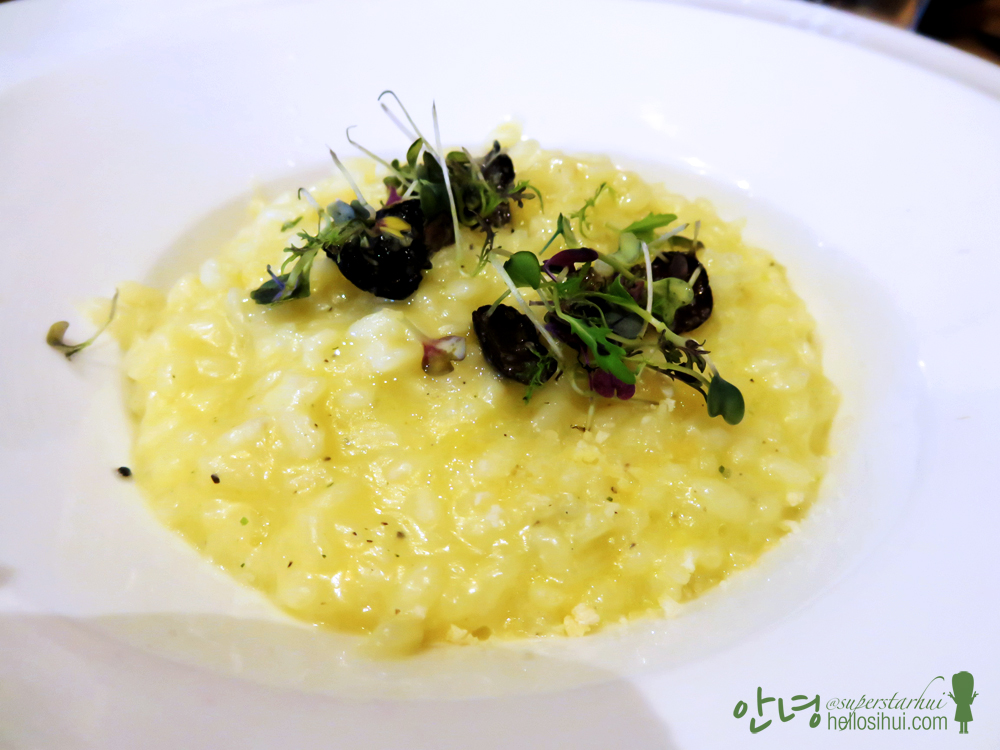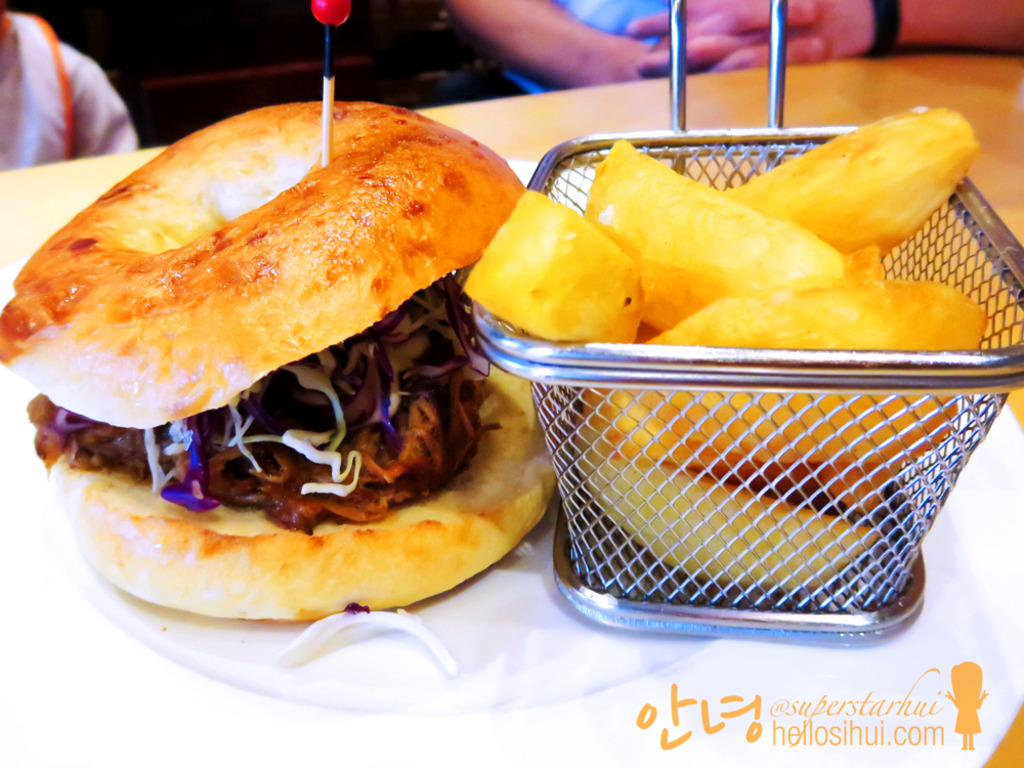 Brunch was good!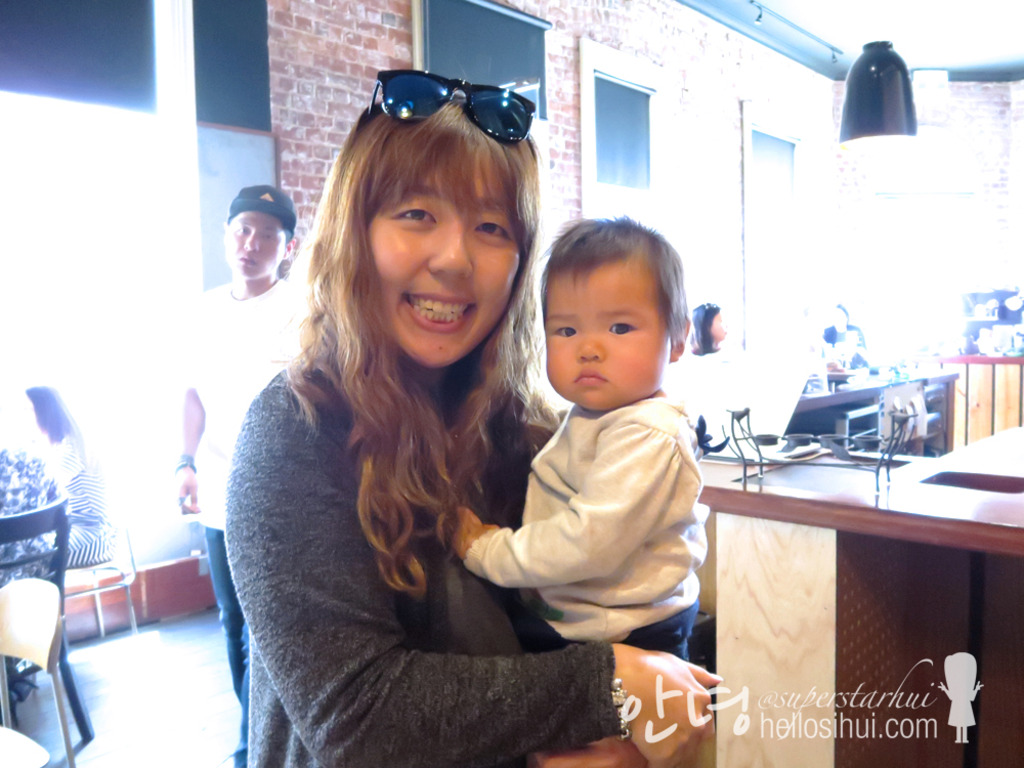 Hi Baby Vivienne! She was so cute, sitting so stable on the chair and moving her body left and right, so cute so cute, can I bring her home haha! 🙂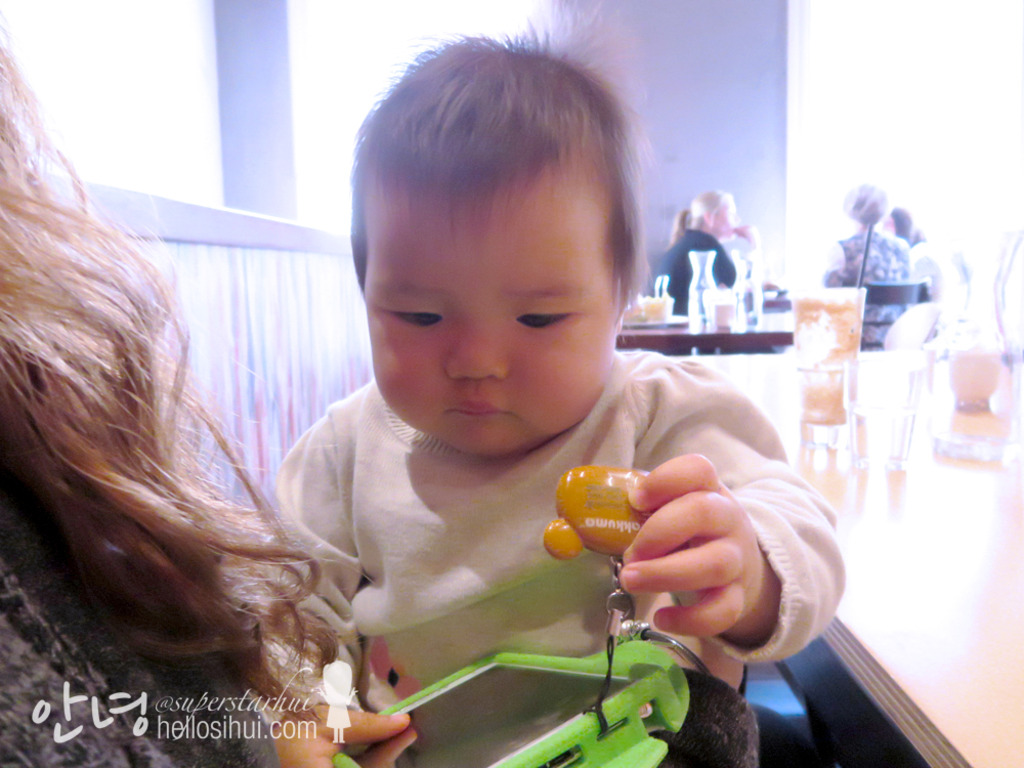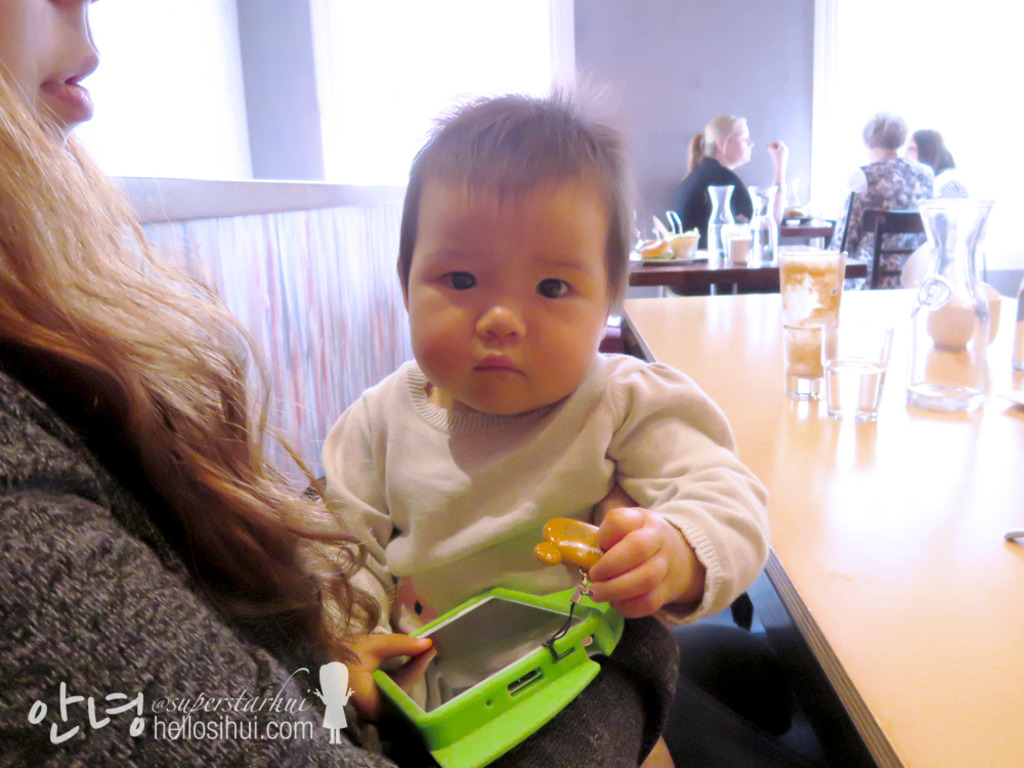 Thank you Andrew & Valene for your time, and the great lunch! 🙂
So glad to see your own friend settle down good and happy especially in a foreign country! I know Andrew for 13 years, remembering those days when the 4 of us (yingseah, joy, fala and me) kept asking him to buy our lunch for us and ordering the same because we cant decide. Going through some homework that we can't do, and he will helped us along the way! Thank you! 🙂 Its been good to see you again, and hopefully soon! Come back and find us when you are free too! 🙂
Teng said, I picked a good spot, like right outside Prada haha!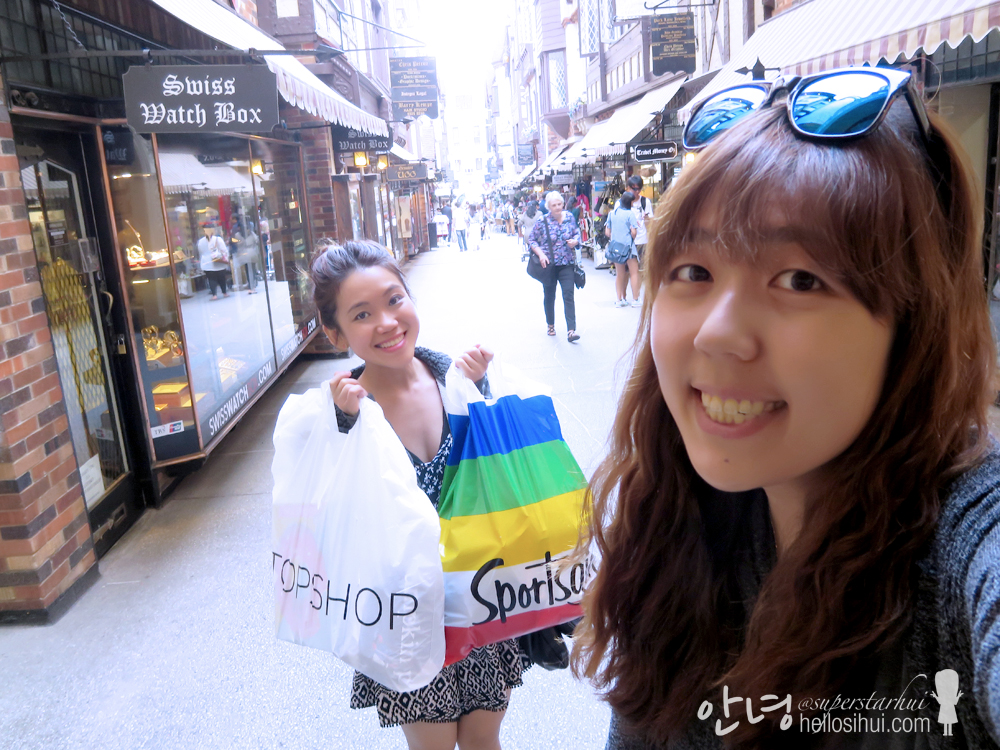 Looks, we are happy with the purchases, there's bag within bags too! And, I got some purchases from Pandora too! Got some xmas gift for my cousins and friends, and helped my cousin to get a brand new bracelet+charms as well.
If you are someone who love Pandora, and wanted to visit Australia, you can buy the charms/bracelet there because its alot cheaper as compare to even US. On top of that, you can get tax refund too. Good deal! 🙂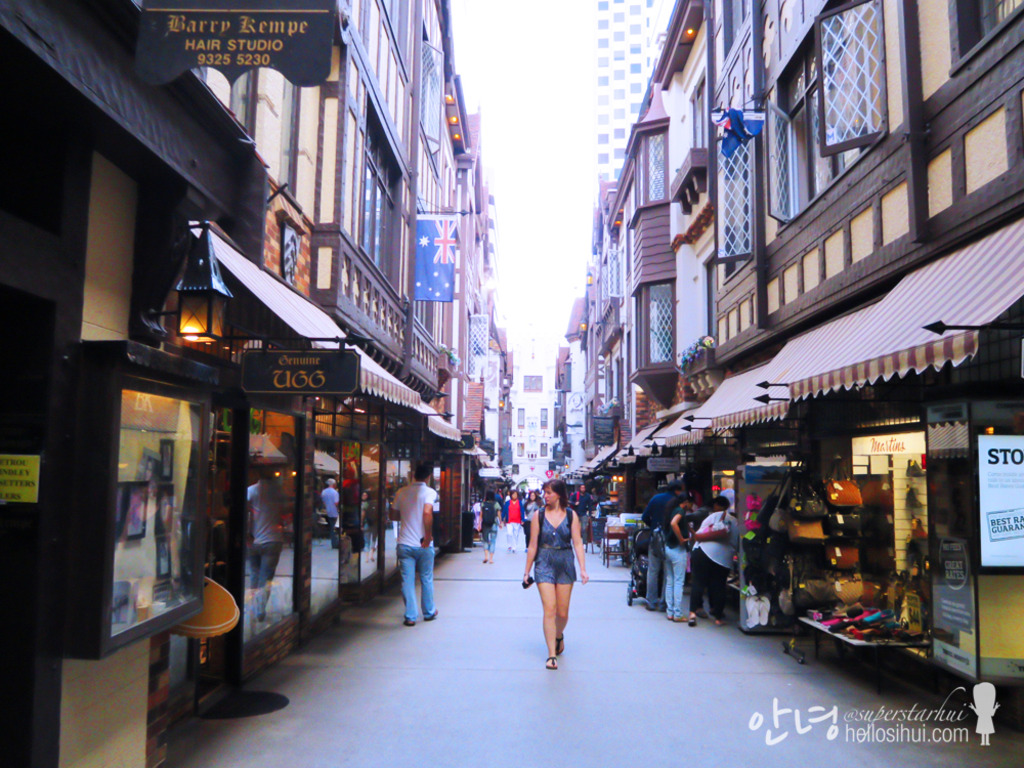 London Court, my friends told us its a must-to-visit because the building are nice, and many many tourist will take a memorial photo here! So, we decided to find a cafe there and have a drink. You know, shopping is tiring haha!
The building actually remind me alot of Harry Potter, where he bought his wand at Diagon Alley. Not exactly alike, but you get what I mean. haha!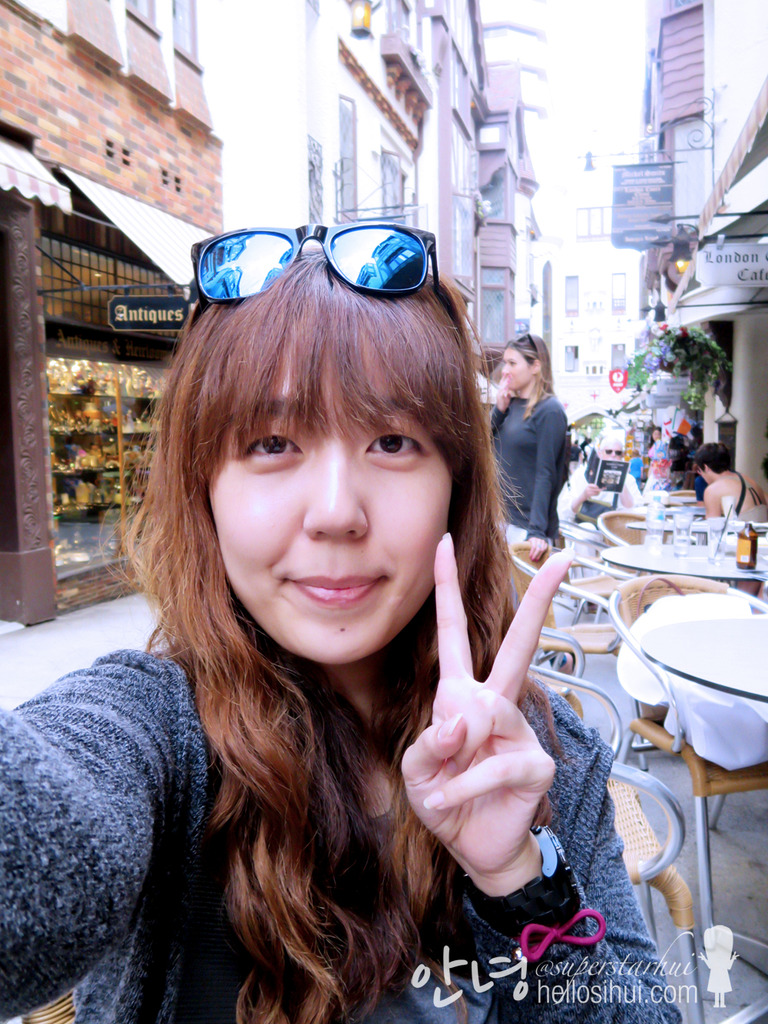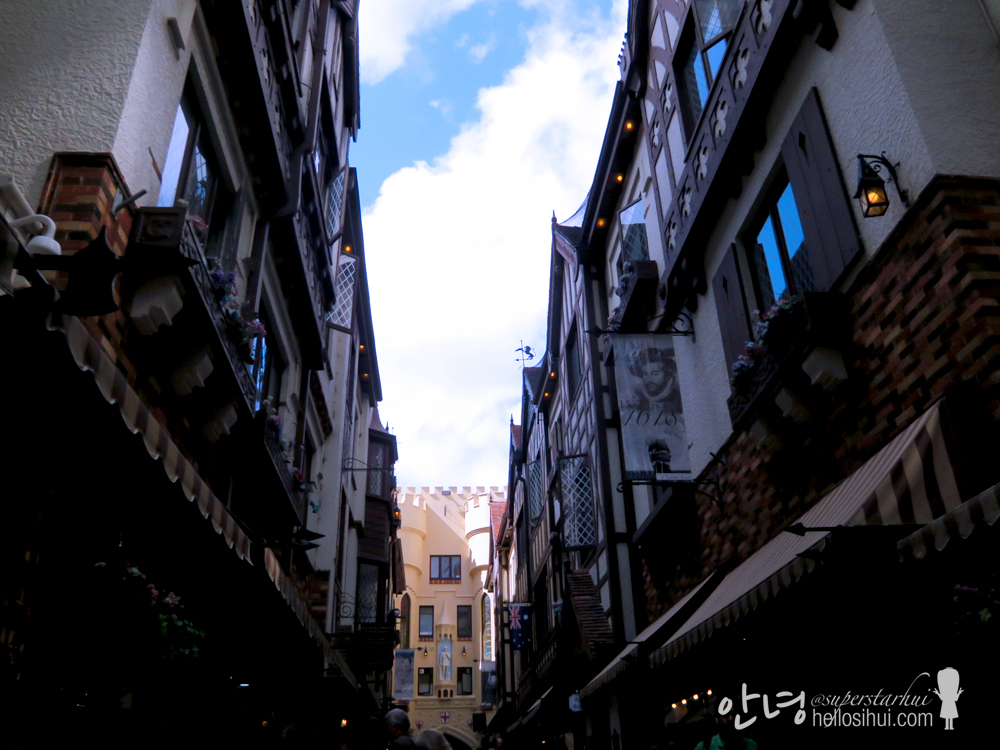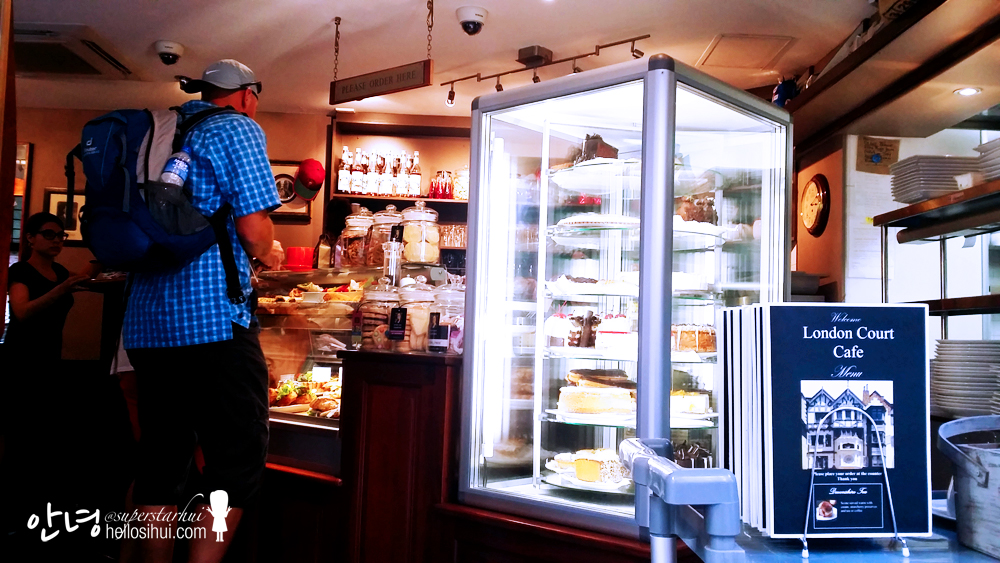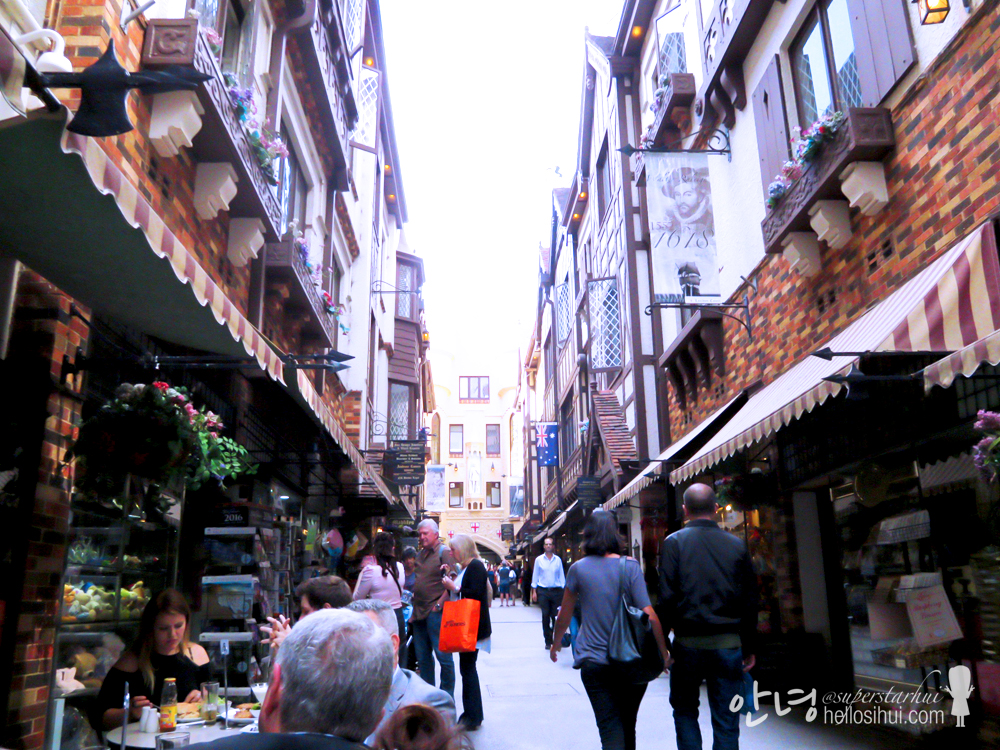 Sitting down for a drink can make us happier. Soon, we realise its near 5pm, and its about time to take the subway back. Staying in Perth does make one healthier.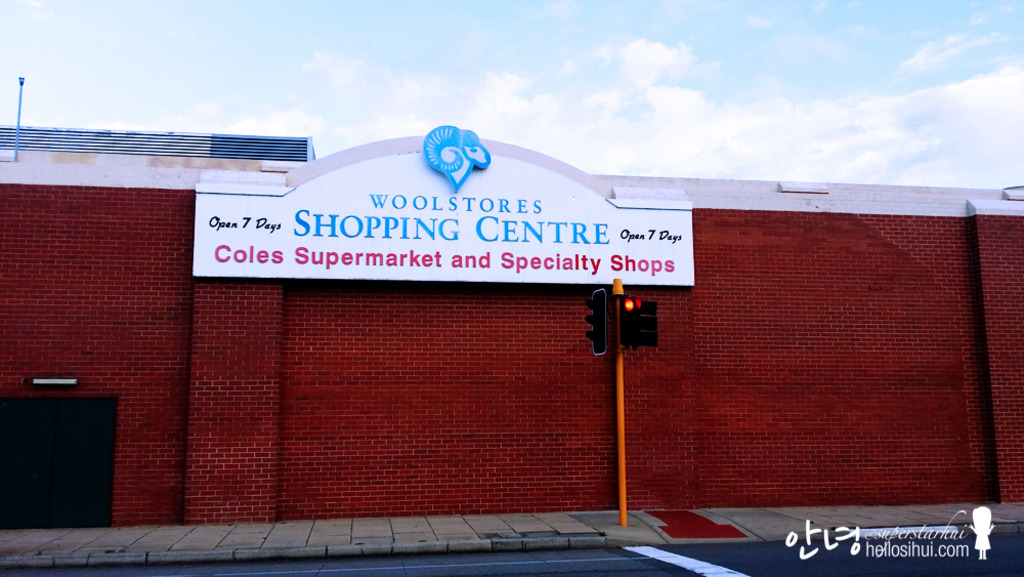 walked over to the Coles next to the carpark. Love visiting supermarket because their food section is really awesome, they have almost everything and things that we didn't get to see often. We bought some groceries for our dinner later. And this definitely spell baby spinach. yes, we always buy baby spinach because they really taste super crunchy and fresh! 🙂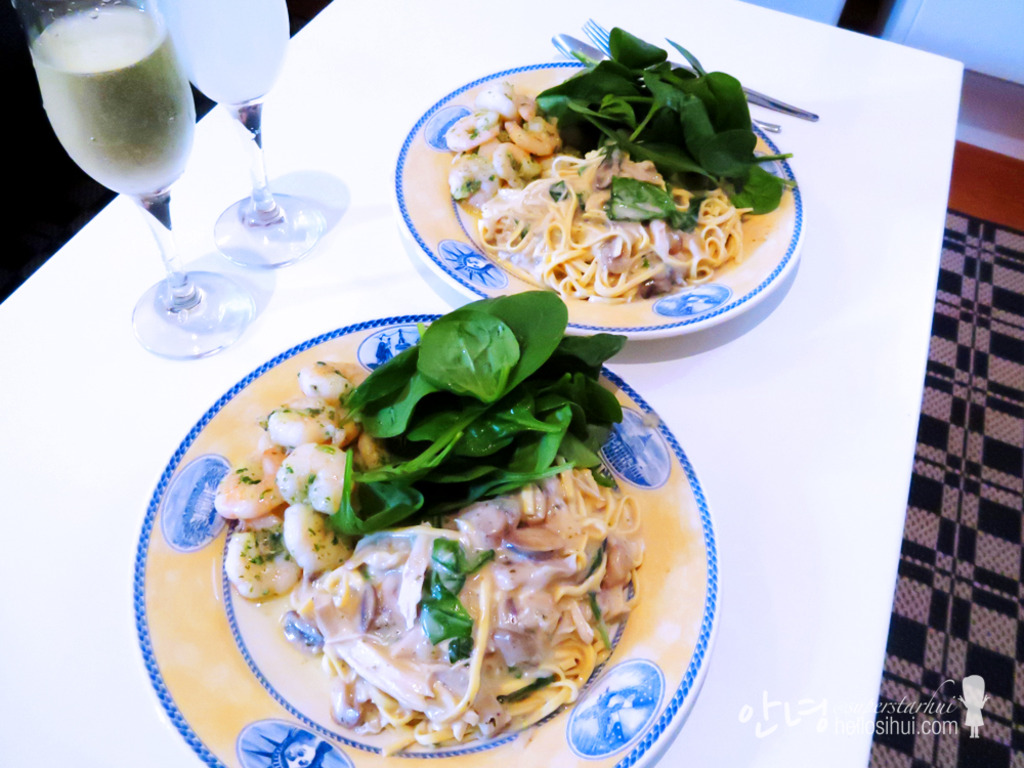 Love our white table so much that, it helps alot when taking photo. We still have 2 more serving from the home made pasta from the day before. So, we are having yummy Seafood cream pasta with our all-time-favourite spinach! 🙂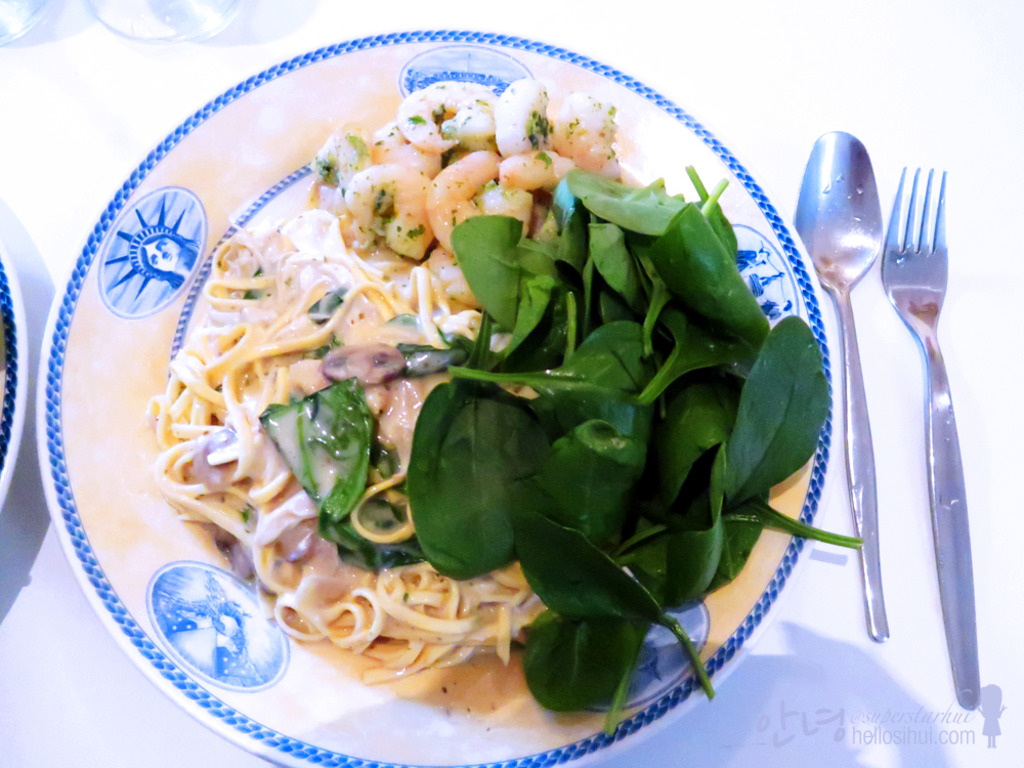 Clearly view of our awesome dinner! 🙂
Perth Day 4 : Perth City
Lunch: La Veen Coffee & Kitchen (Address:90 King St, Perth WA 6000, Australia)
Dinner: Coles
Tourist: Perth City – London Courts/ Target / City of Perth
Airbnb: Email me if you want the Airbnb contact because, I'm not sure if its legal to post the contact right here ^^
Follow #fly2perth on Instagram to know more about what we did during our trip in Perth! 🙂
---
---