#fly2perth : Day 5 Rottnest Island
[Travel in October/November 2015]
Have you heard about Quokka? When I first known of Quokka was a series of selfie photos with them smiling widely. And my first reaction was "OMG! SO CUTE! I WANT A SELFIE WITH QUOKKA TOO!" They belongs to the kangaroos and wallabies family that makes them looks really cute in bunny size 🙂
During the planning of this Perth trip, the most exciting of the trip was this Rottnest Island trip 🙂 We get really excited and share with Zijie whom staying in Perth at that moment, and decided to go for this island trip together! 🙂 We bought our ferry ticket with Zijie's network help haha, which I can't really remember the price for now :/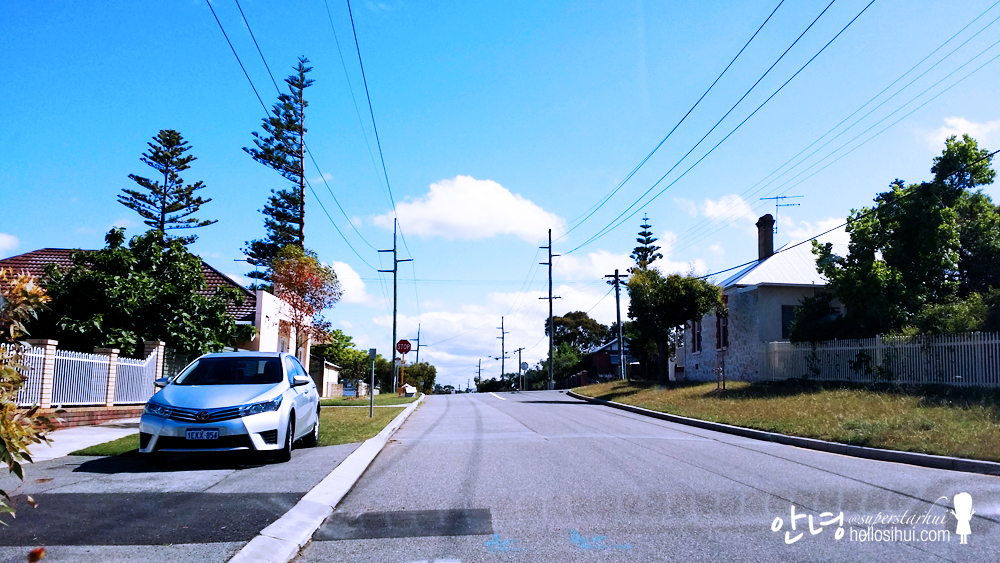 By the roadside outside our airbnb 🙂 waiting for Zijie to pick us up and head over to the ferry terminal for our island trip! wooho!!! 🙂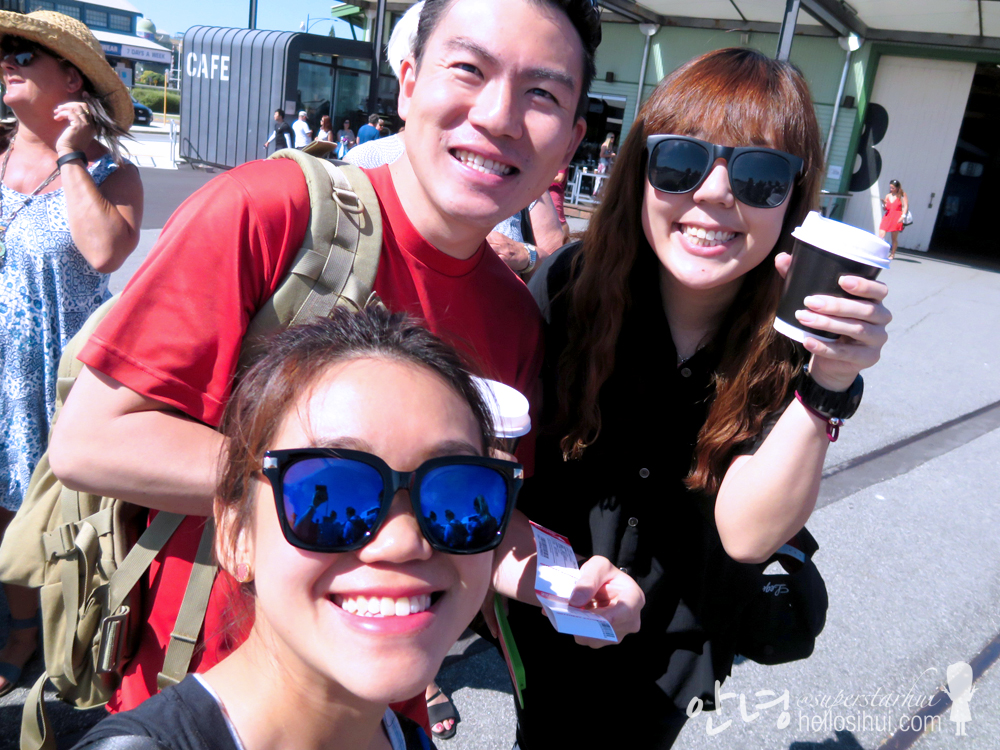 Collected the ticket, and bought a little breakfast before our ferry! 🙂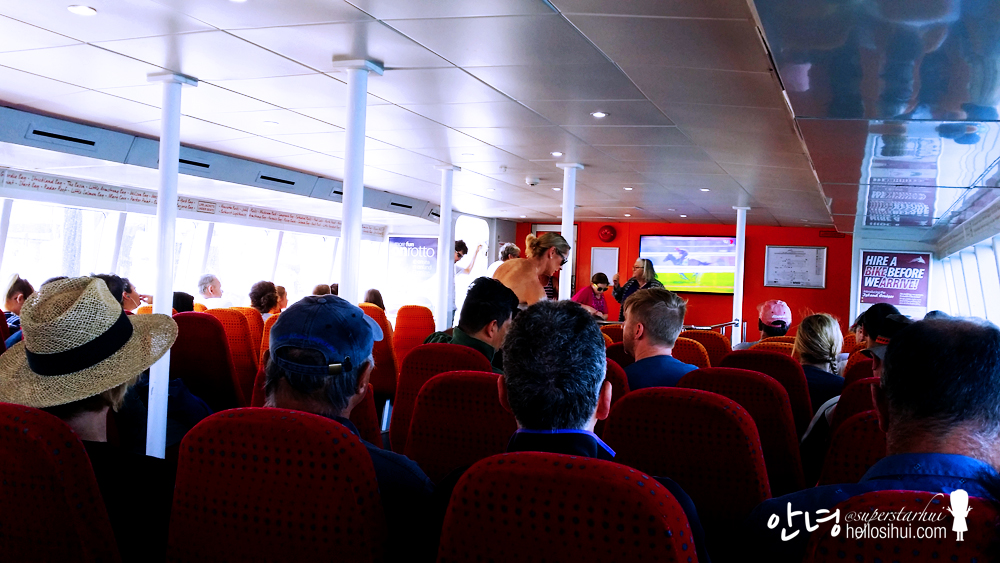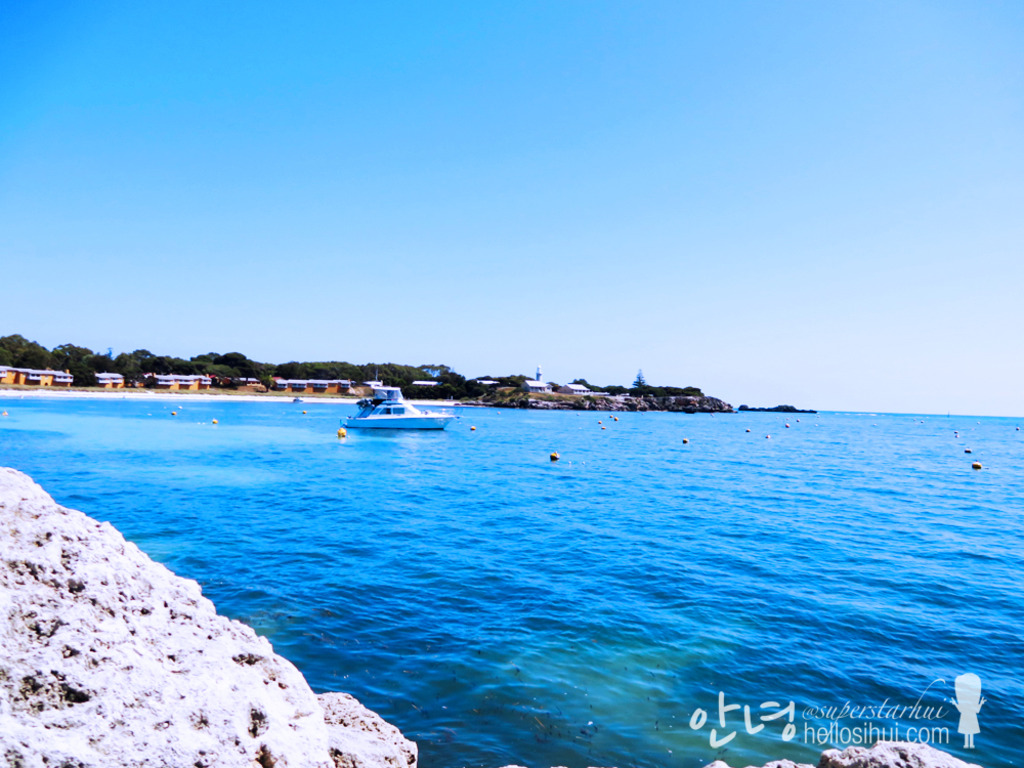 Reached Rottnest Island – yeah yeah! 🙂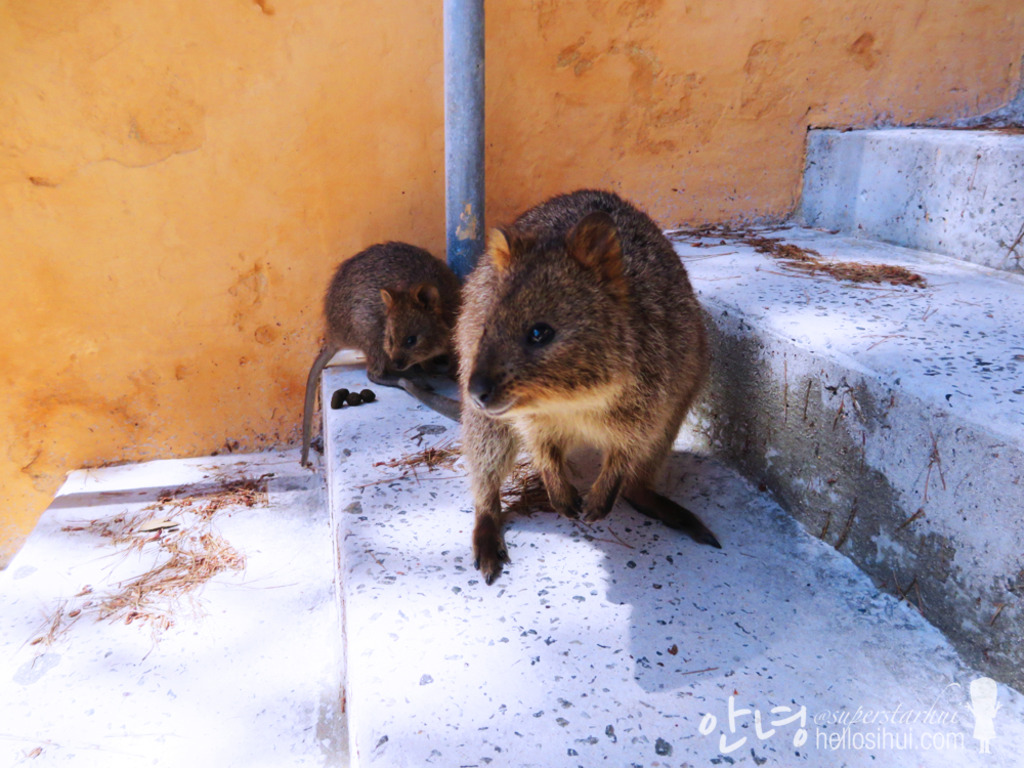 Look who welcome us when we reached! 🙂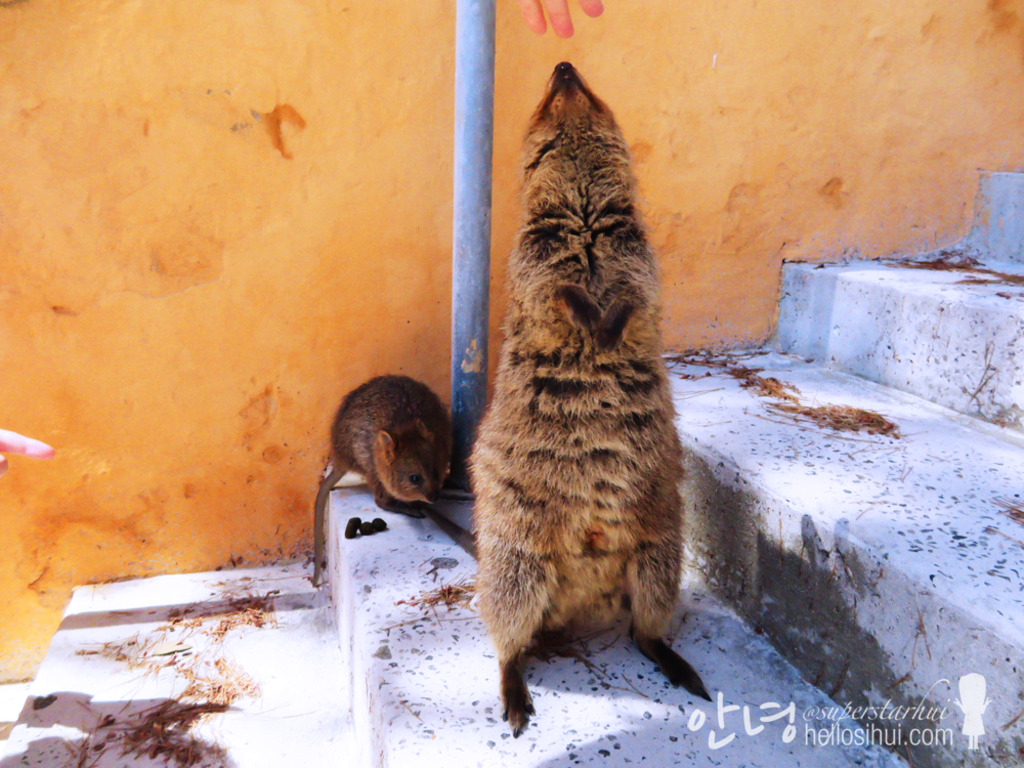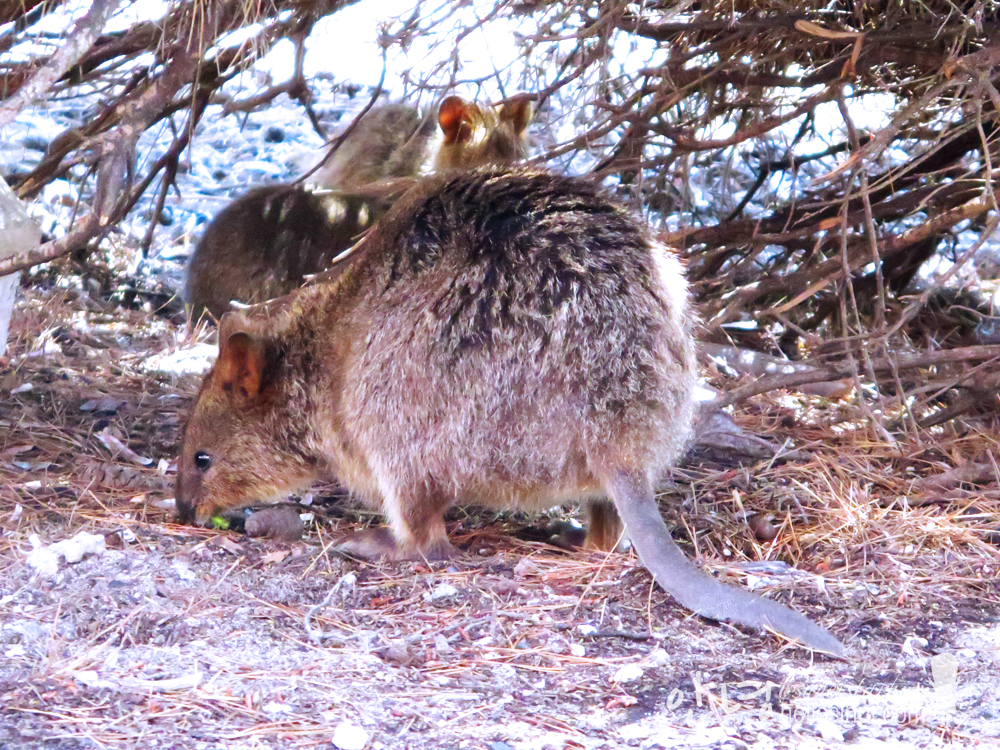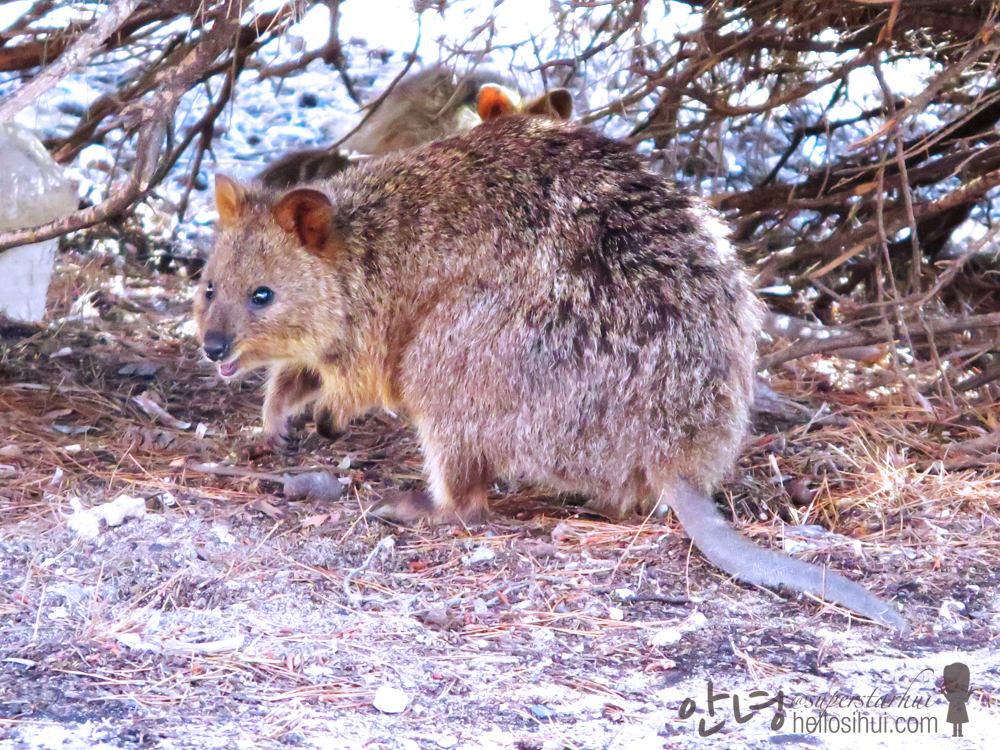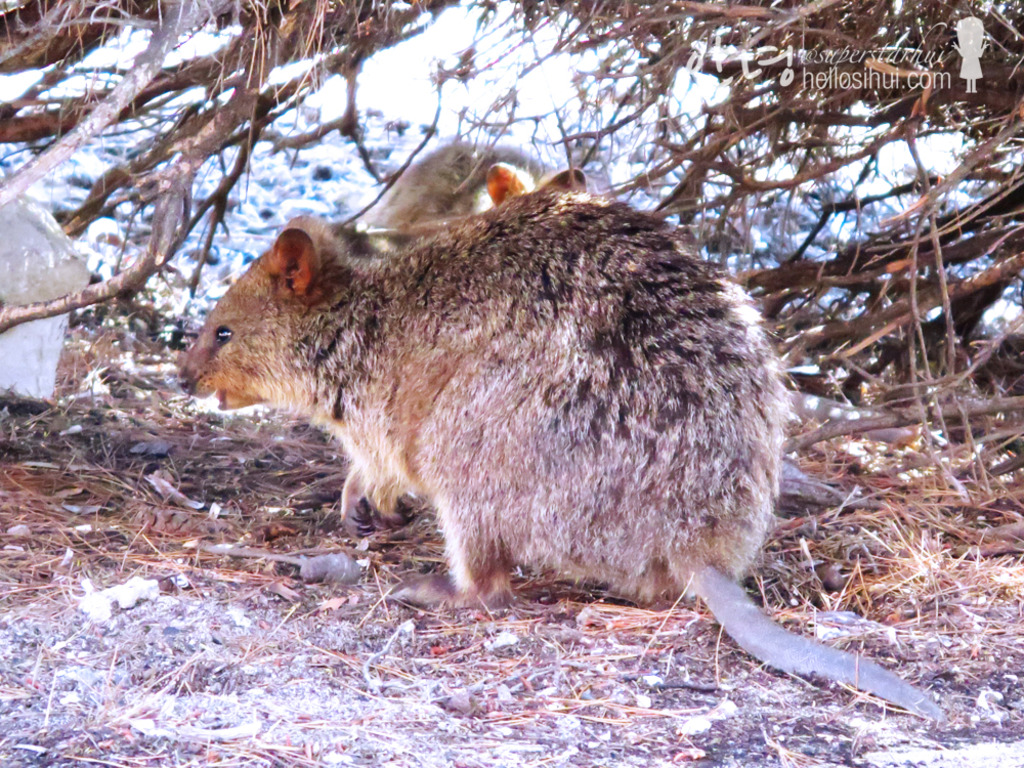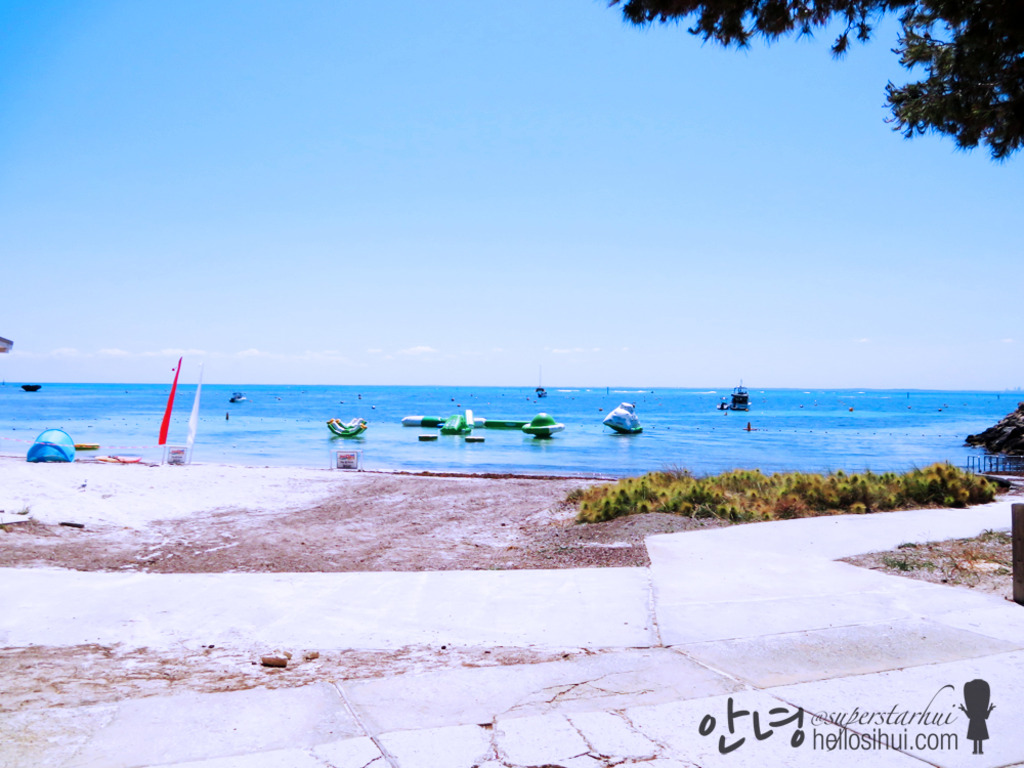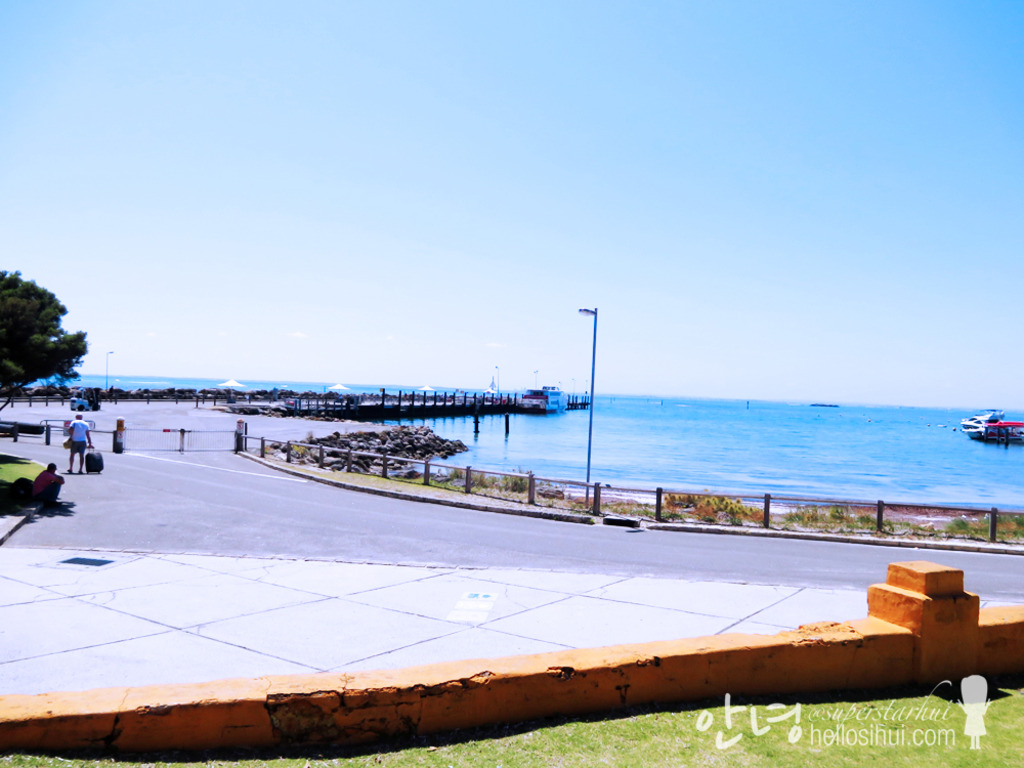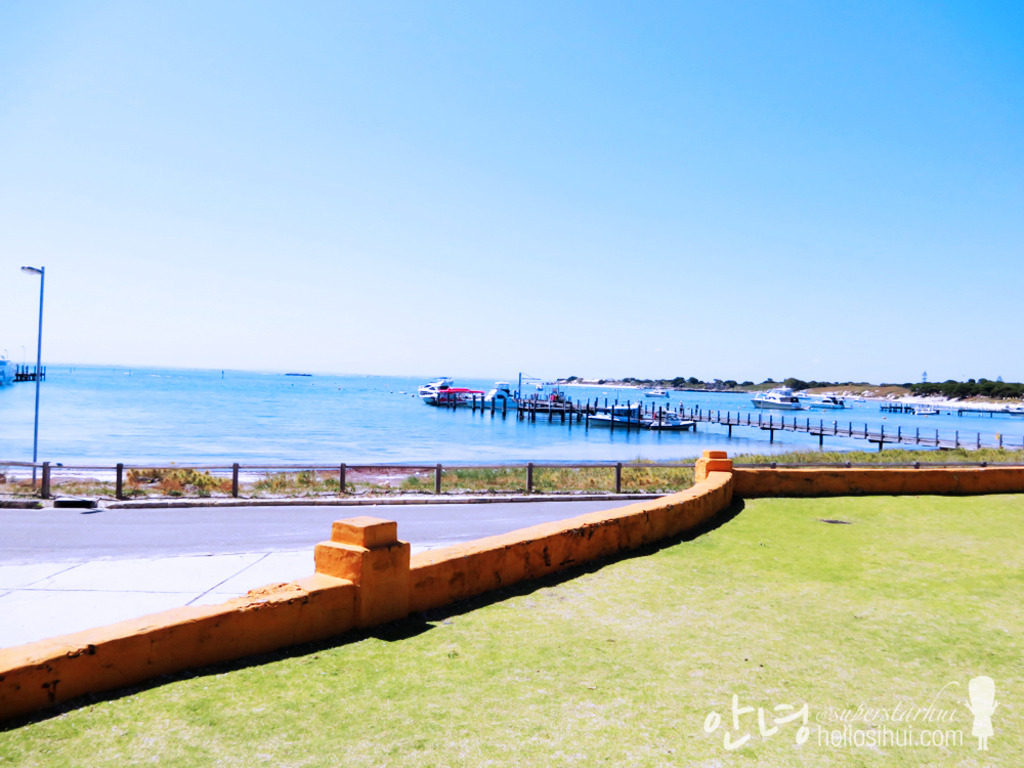 The island is so pretty, grass is green and water is blue! 🙂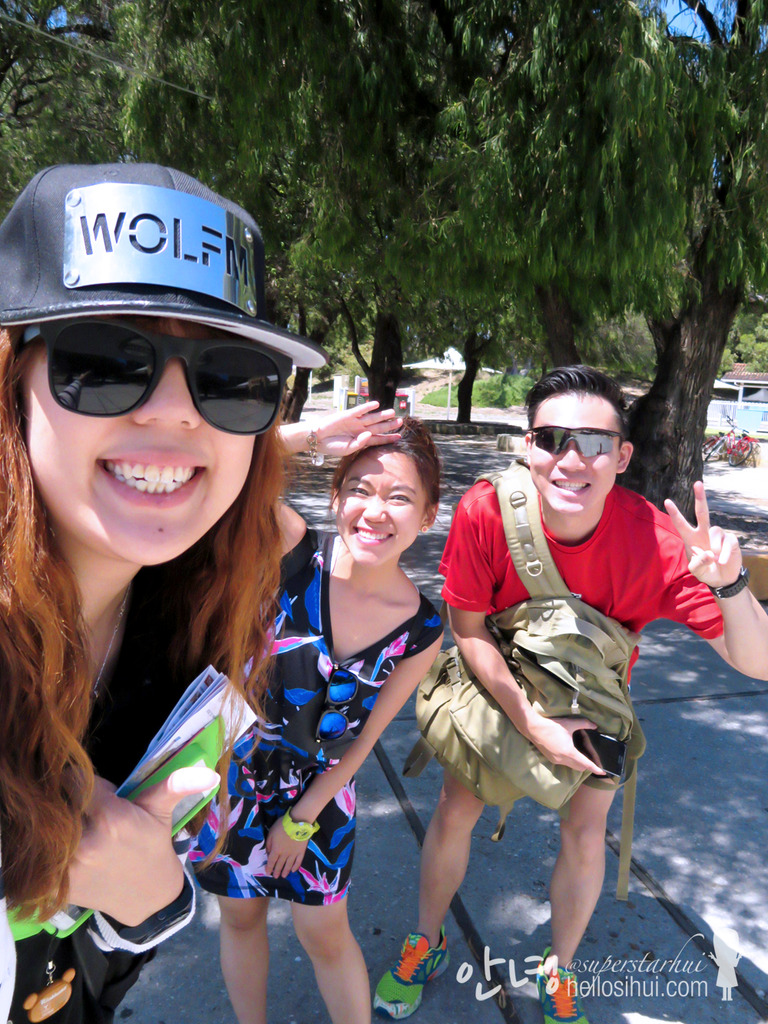 Group photo is a must! yeah! 🙂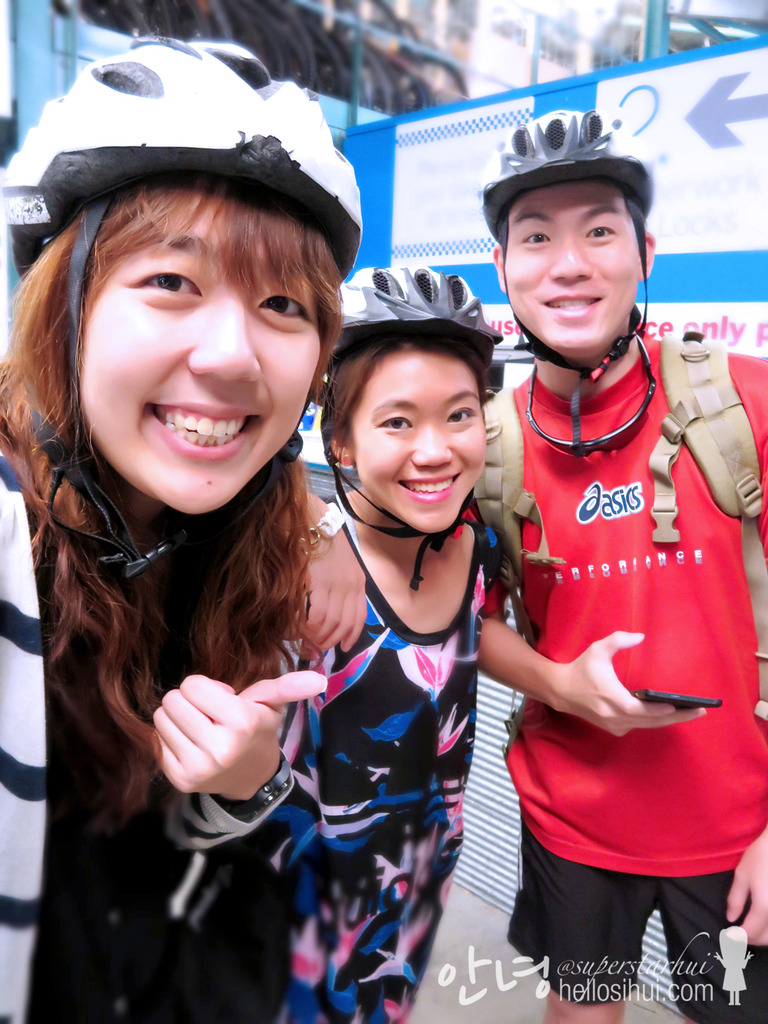 and we rented our bike to cycle around the island! woohooo! 🙂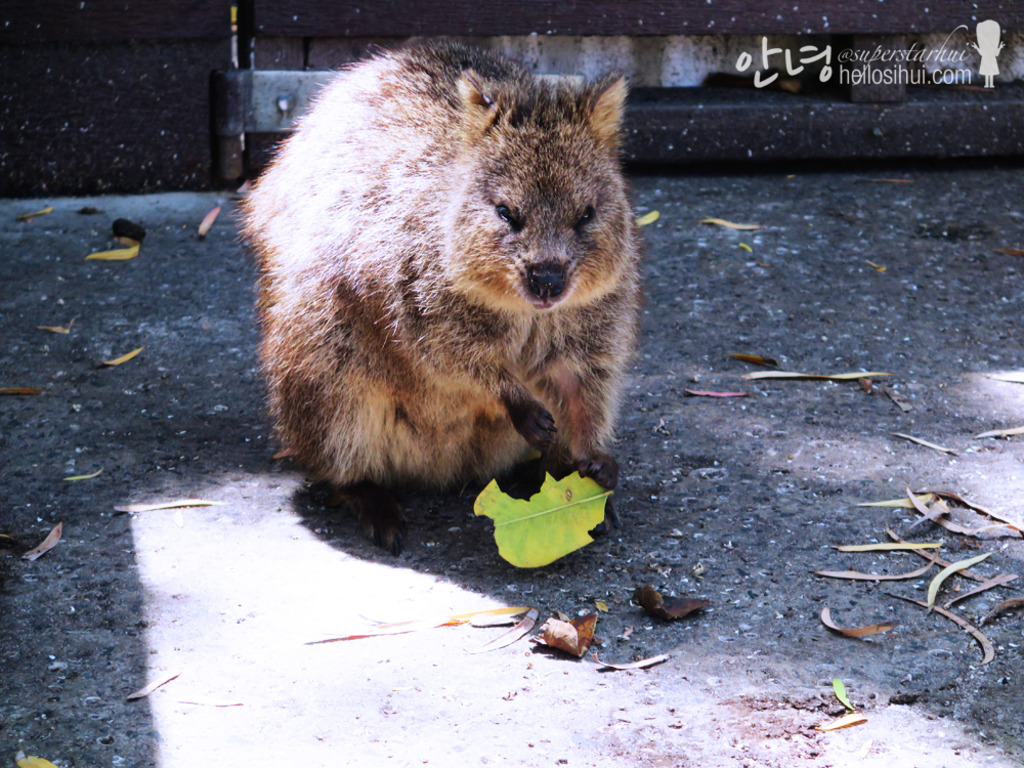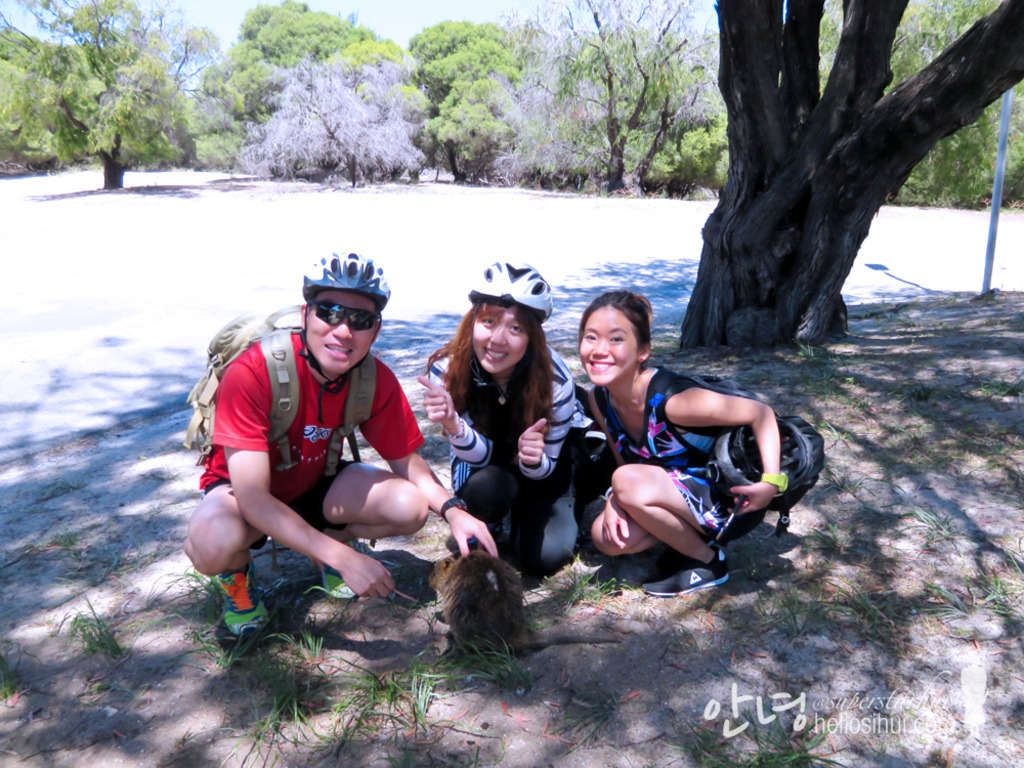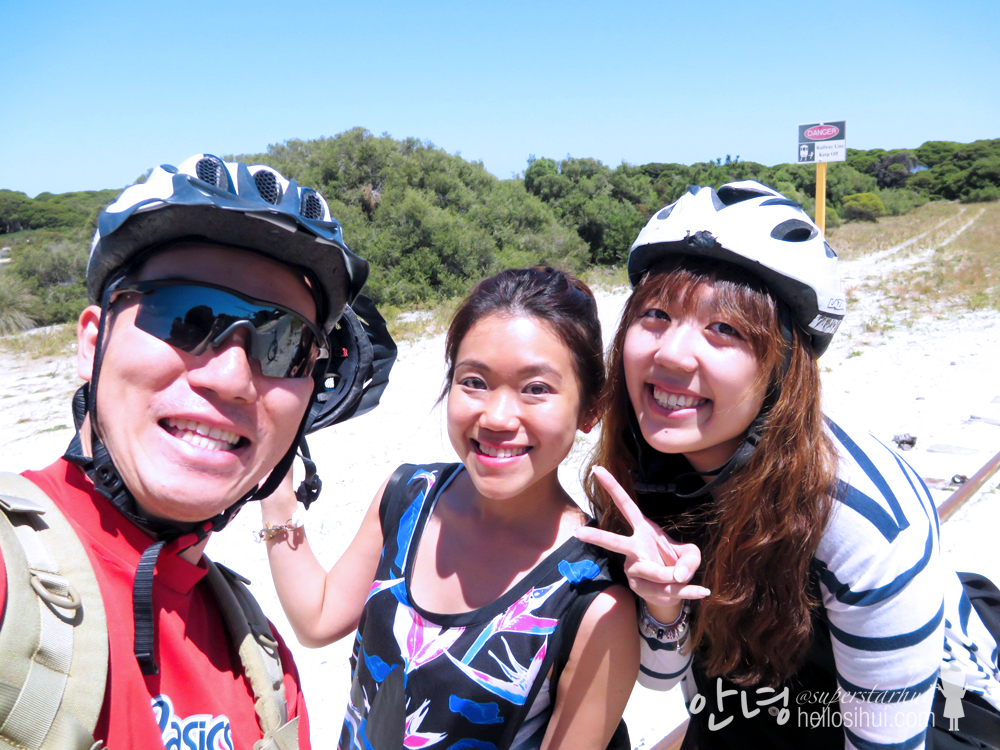 You will see many many photos taken during this island trip. We cycled, rest and took many photos that we could. Its a tiring yet fun cycling experience! I shall photo spam next, beware 😛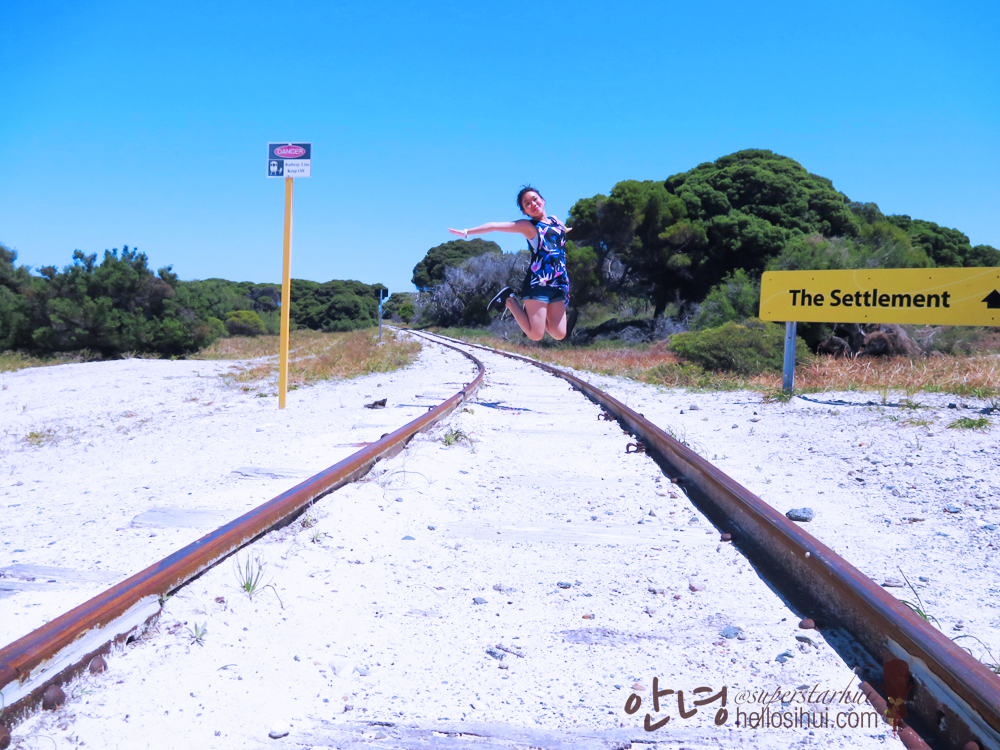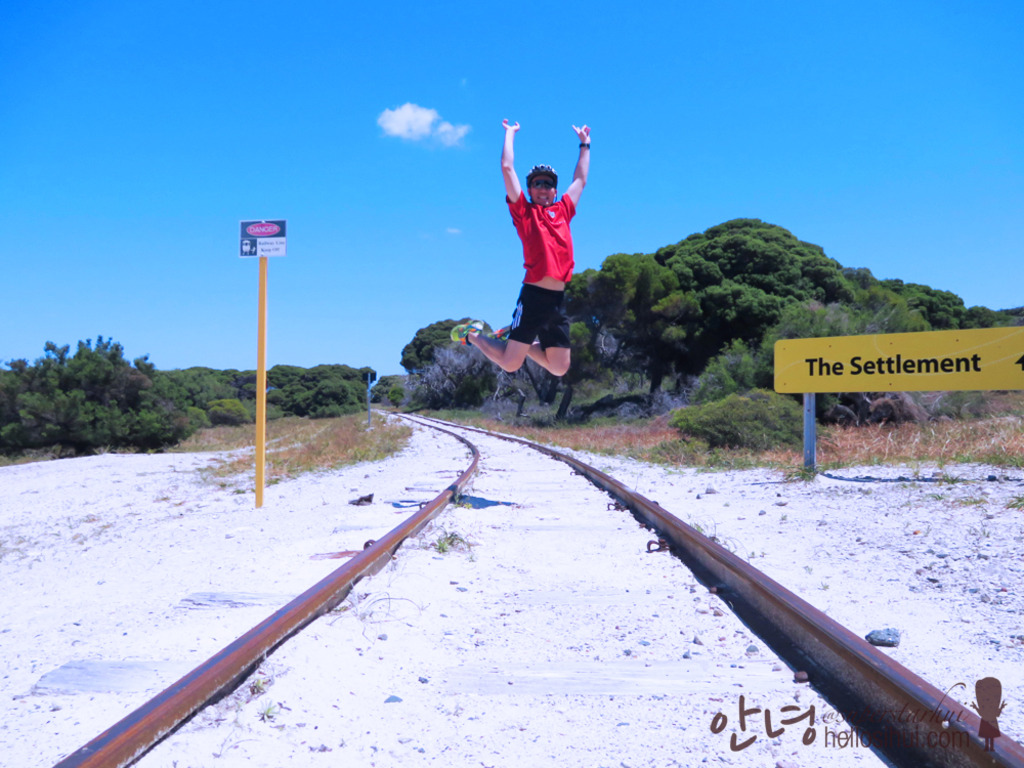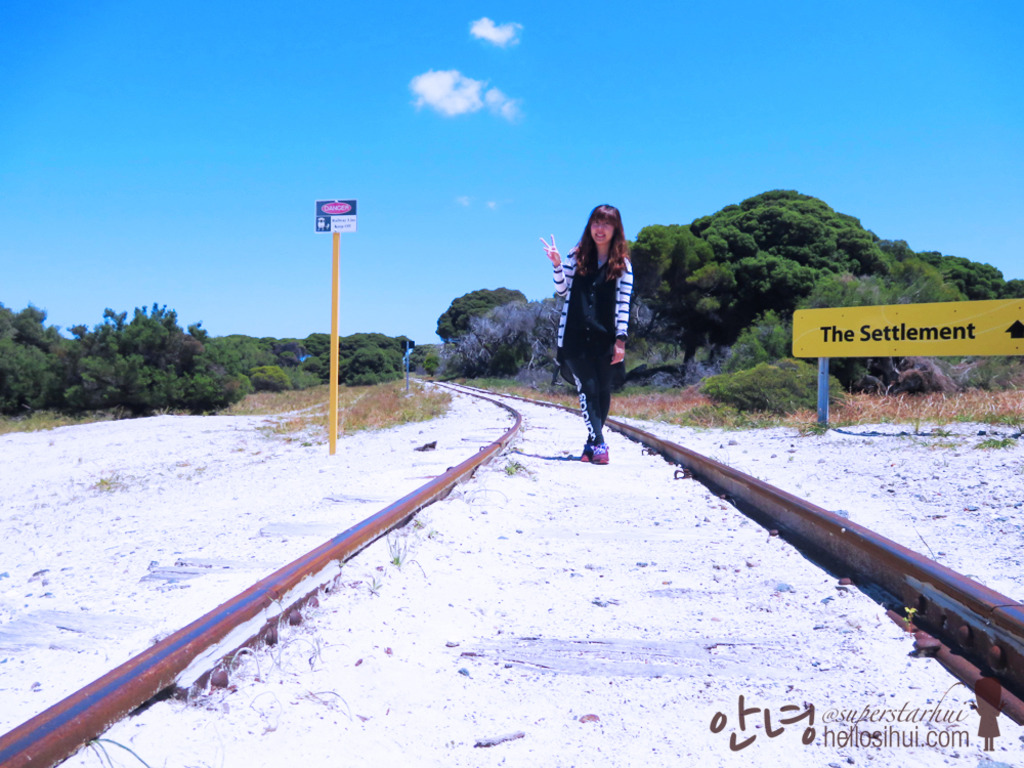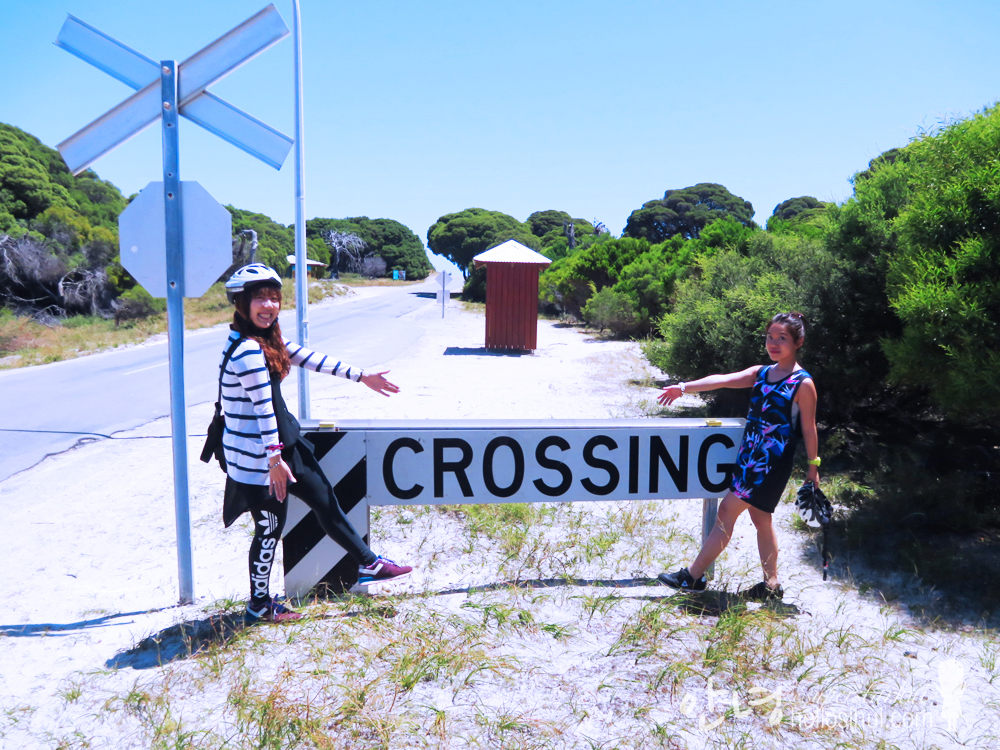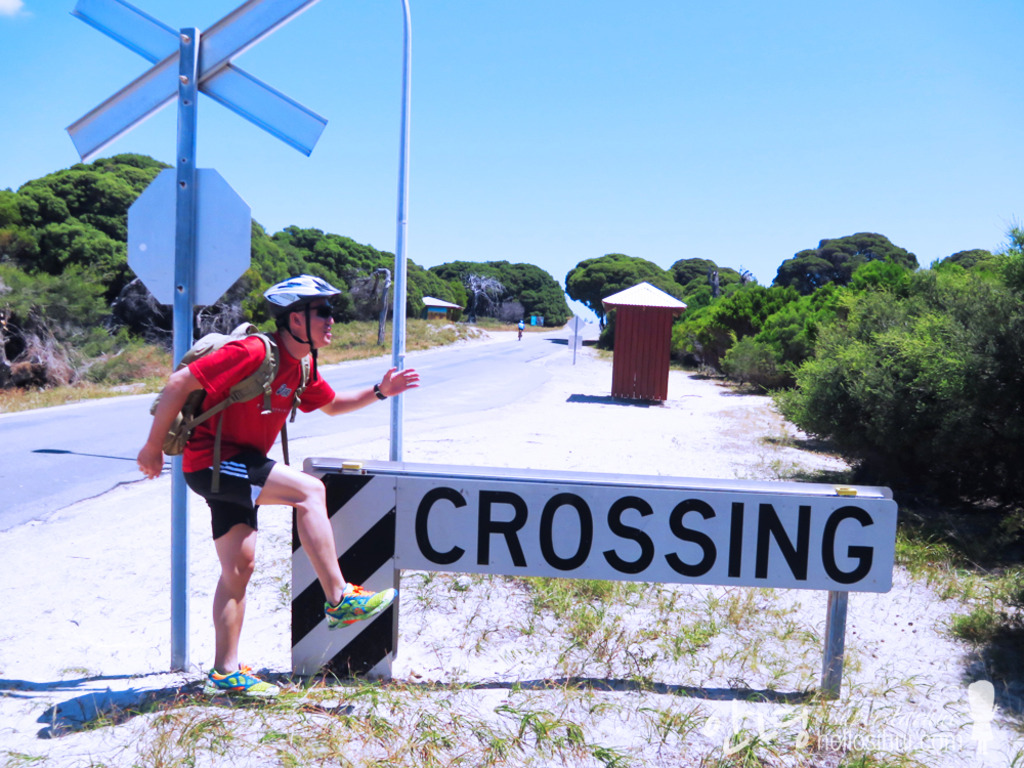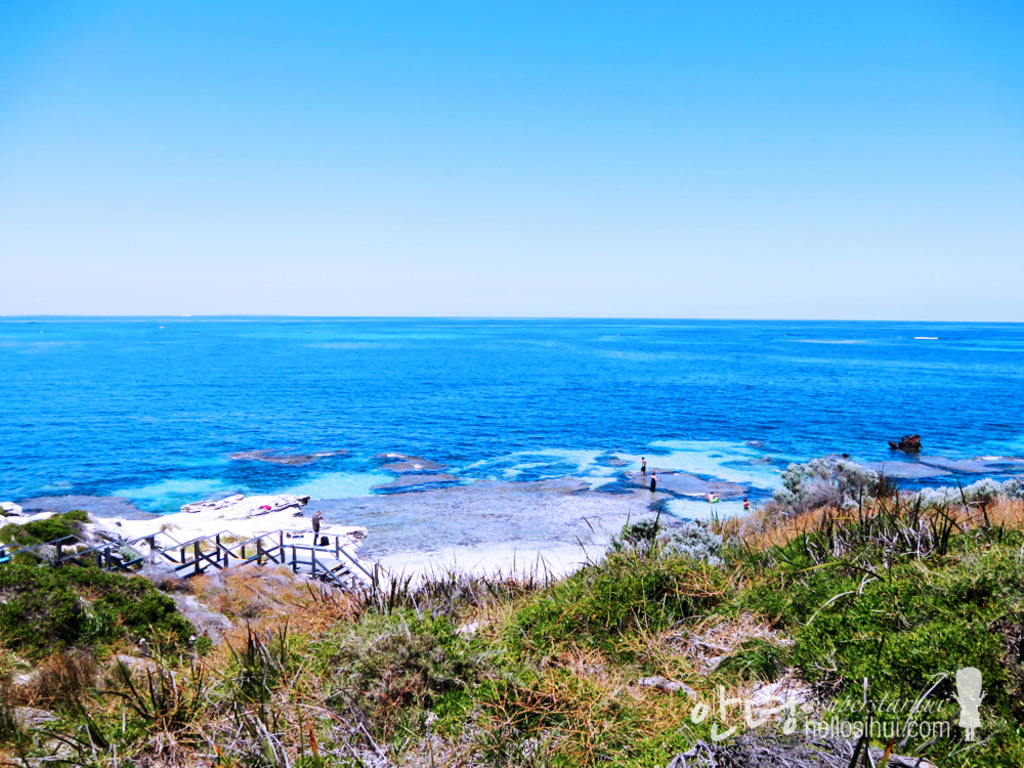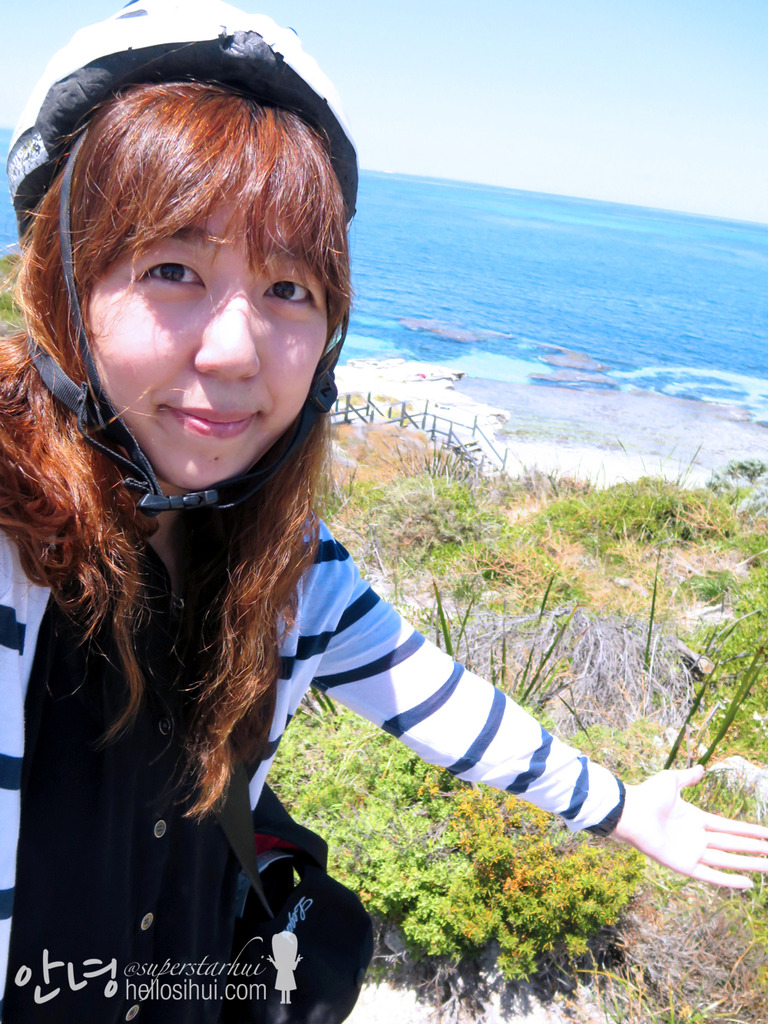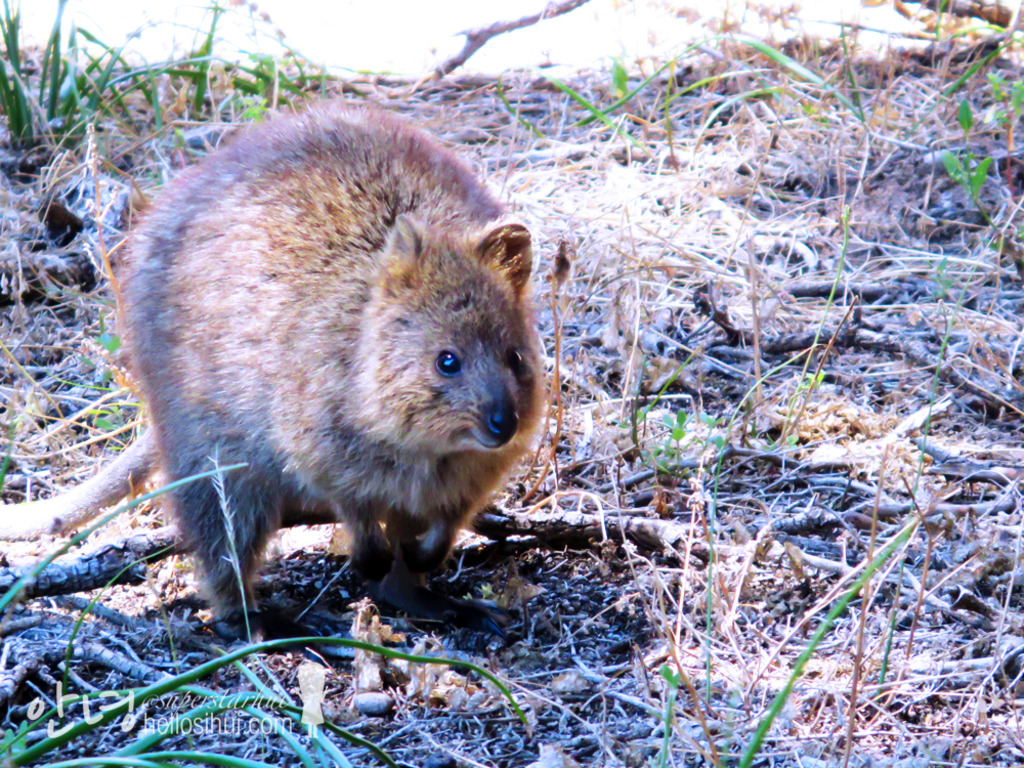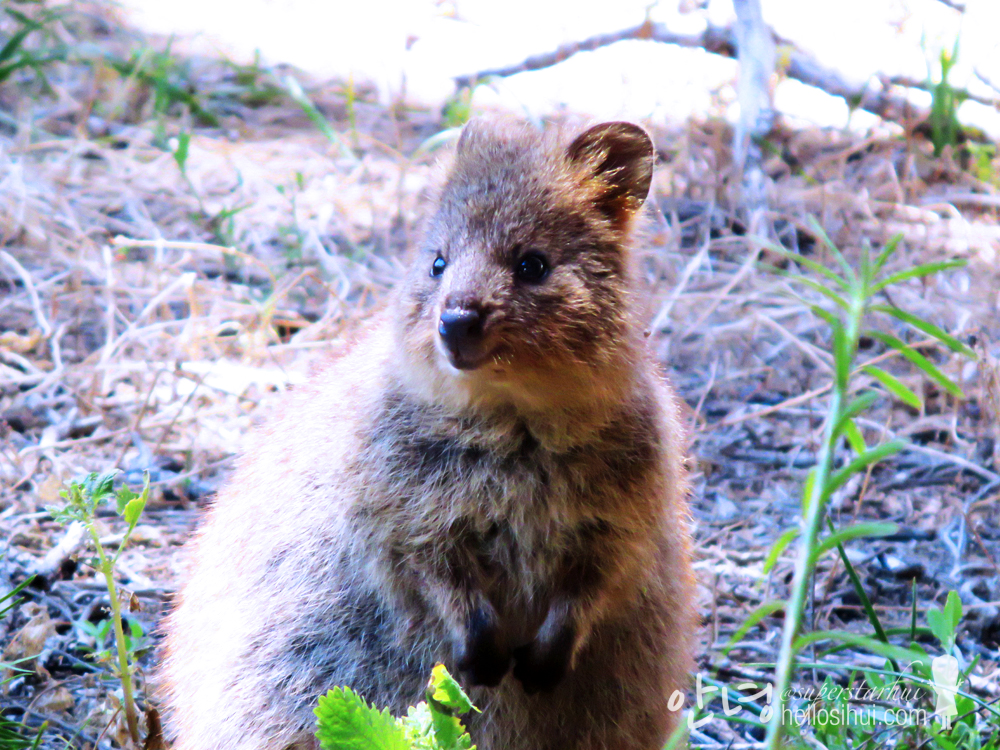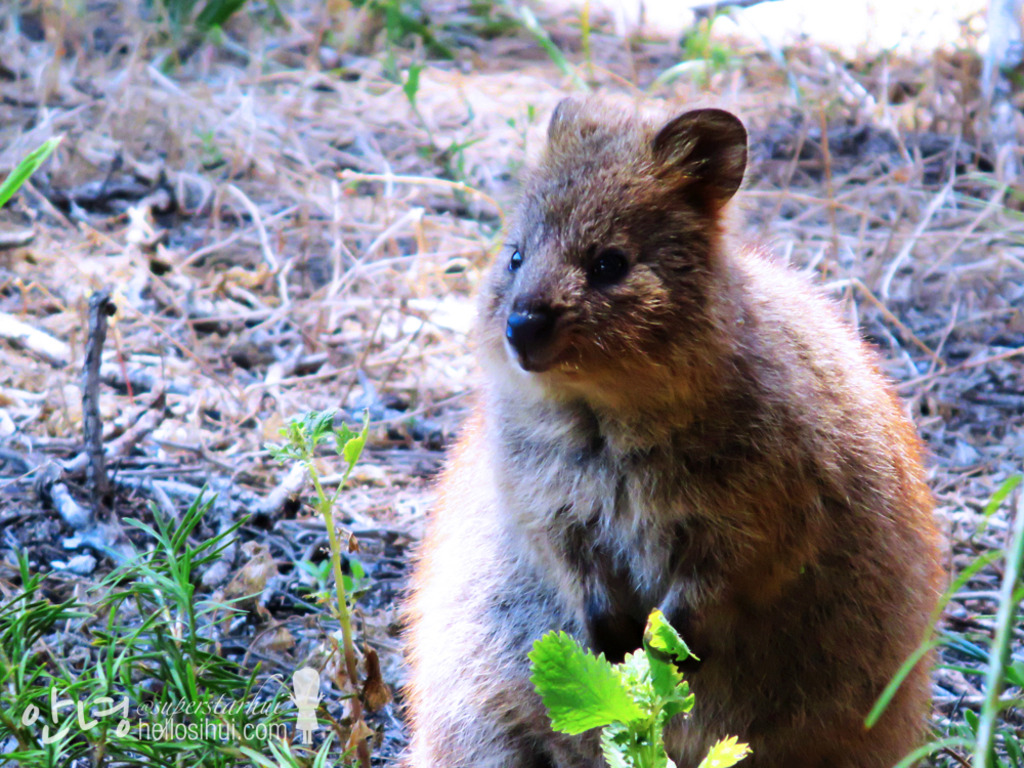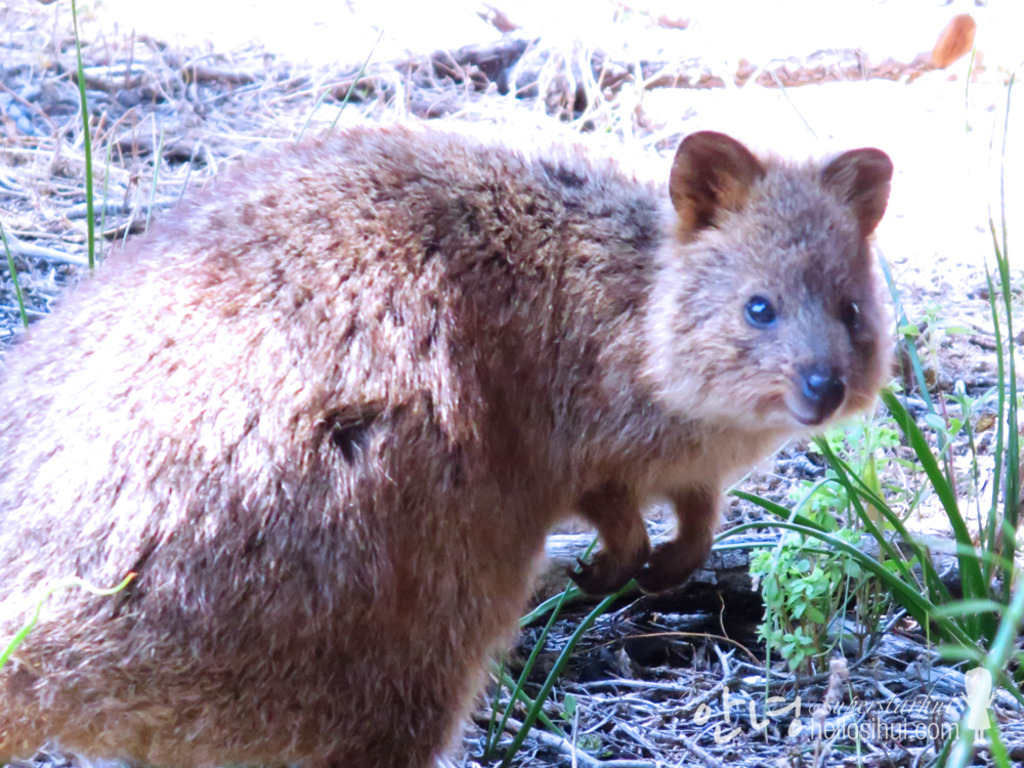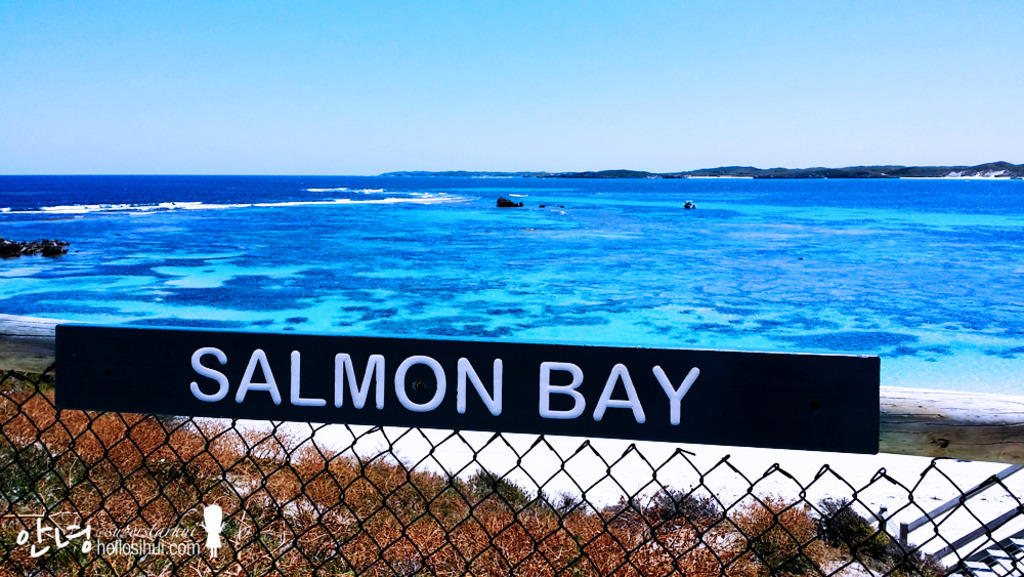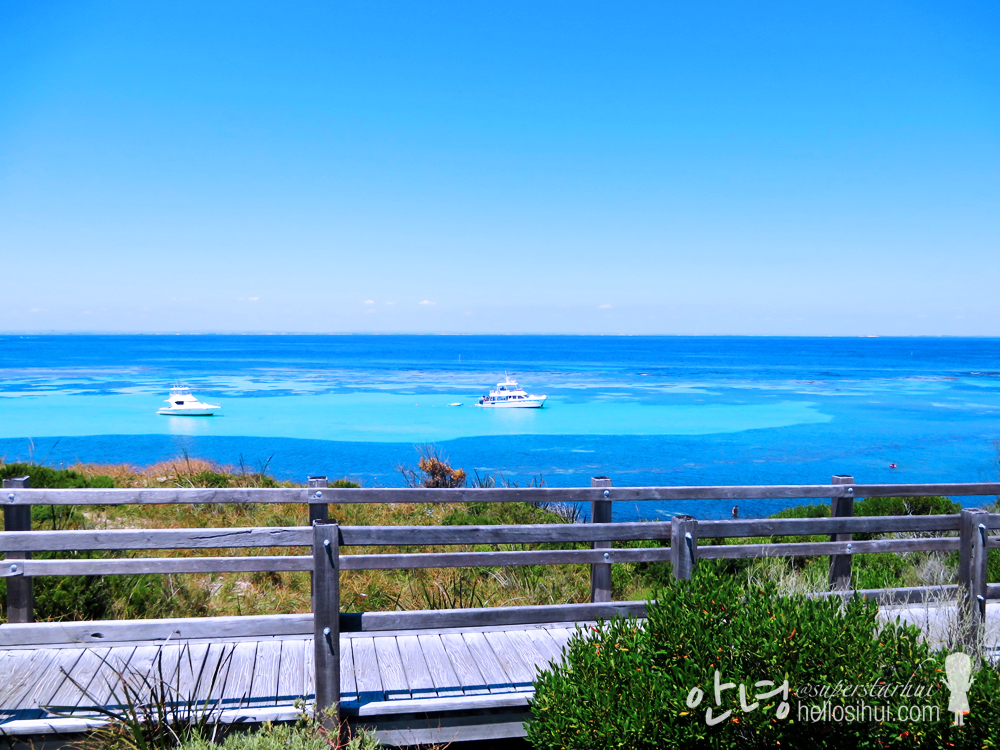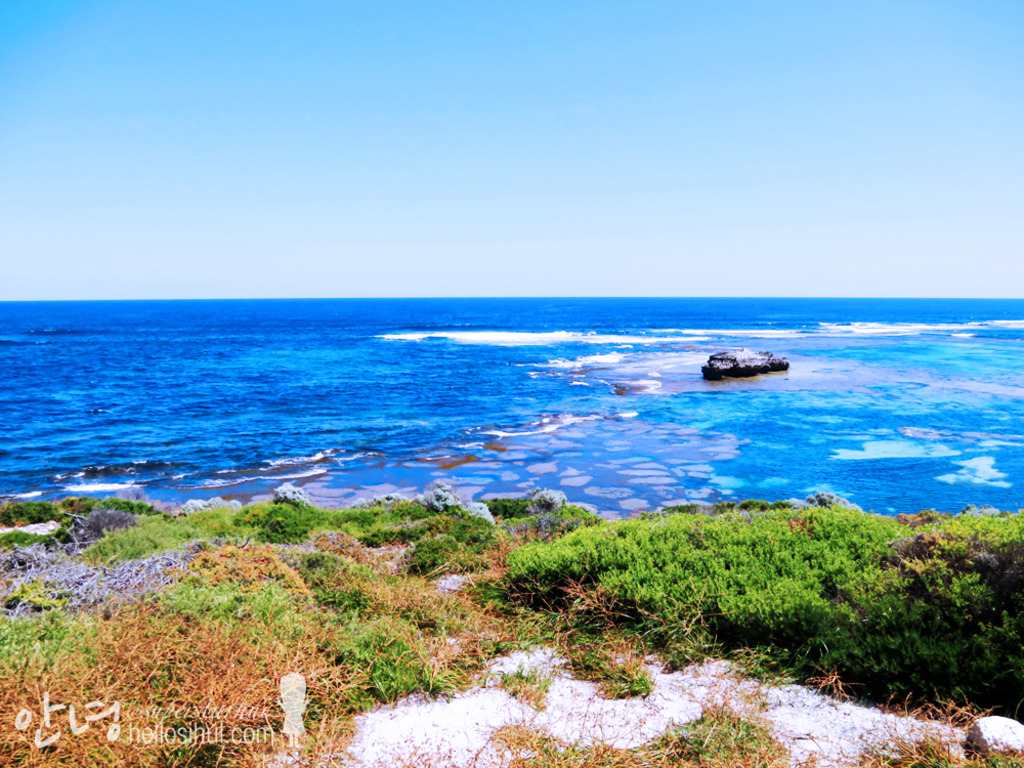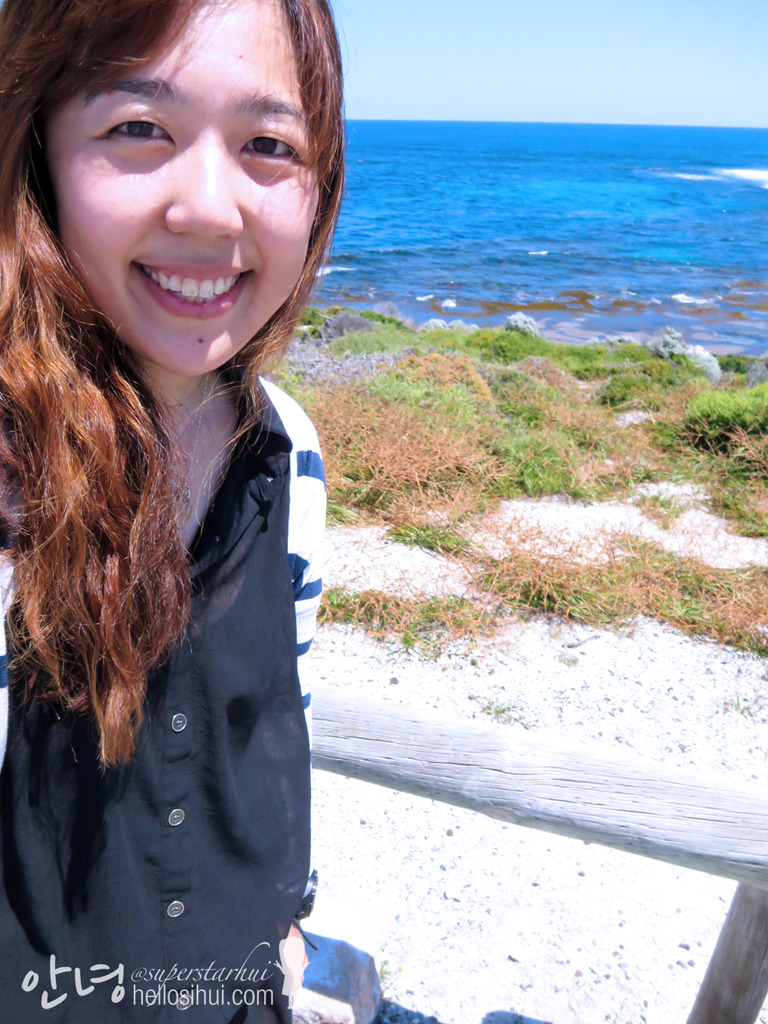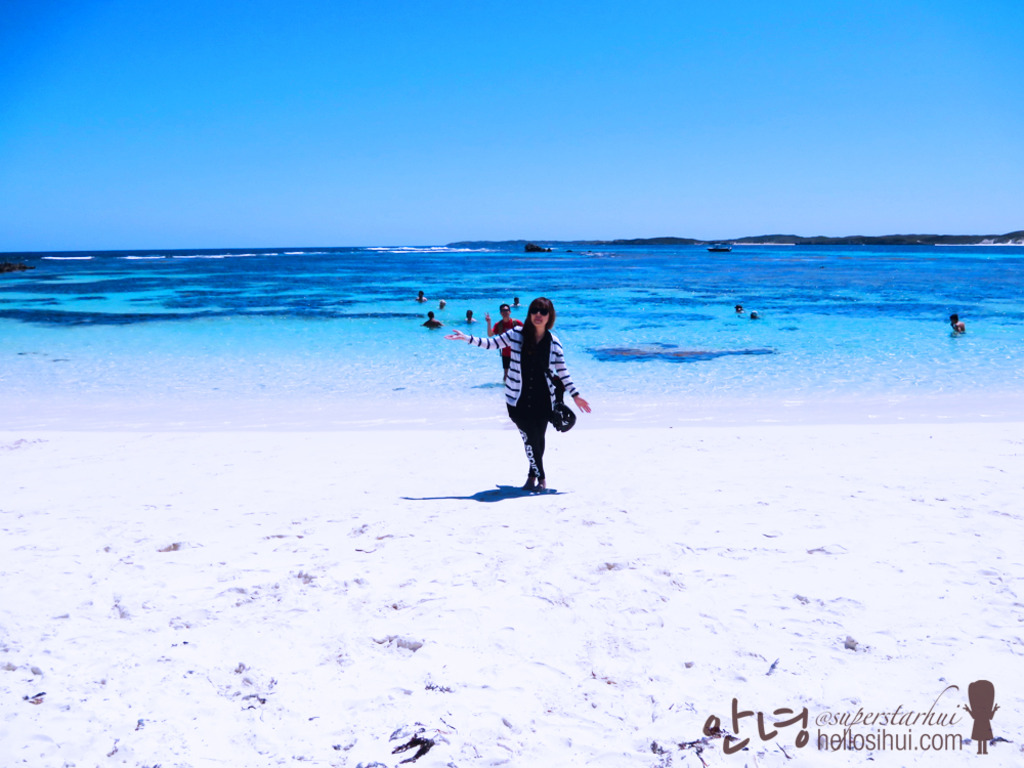 Can someone tell me why my friend like this……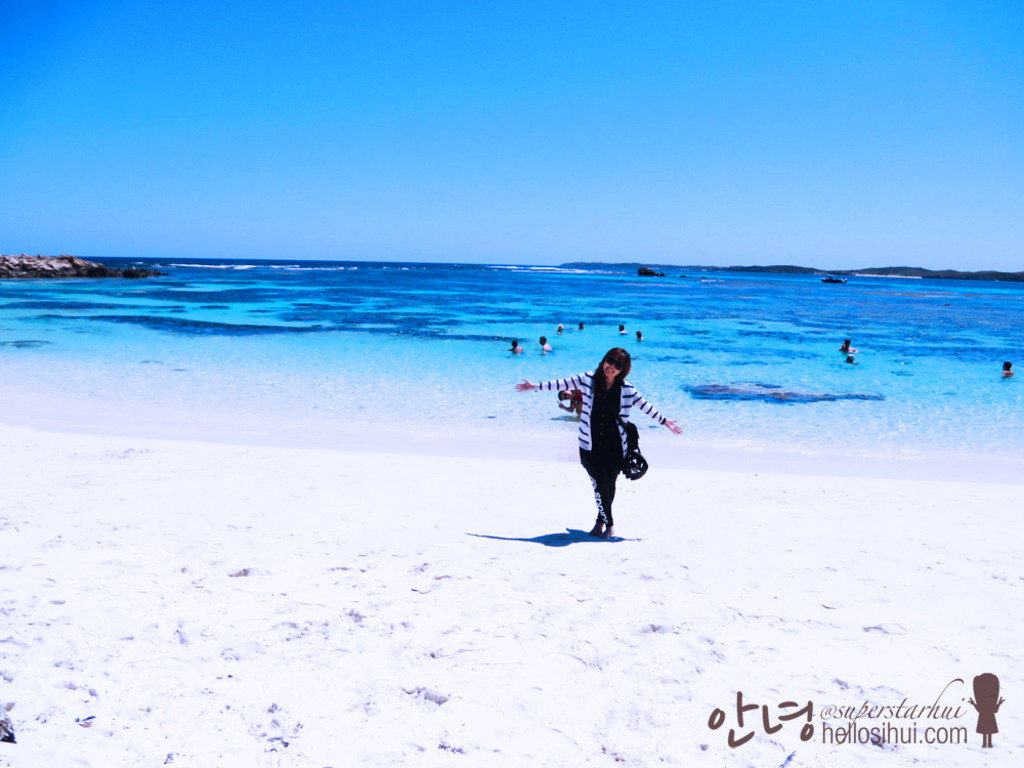 and like that HAHAHAHAHAHHAHA!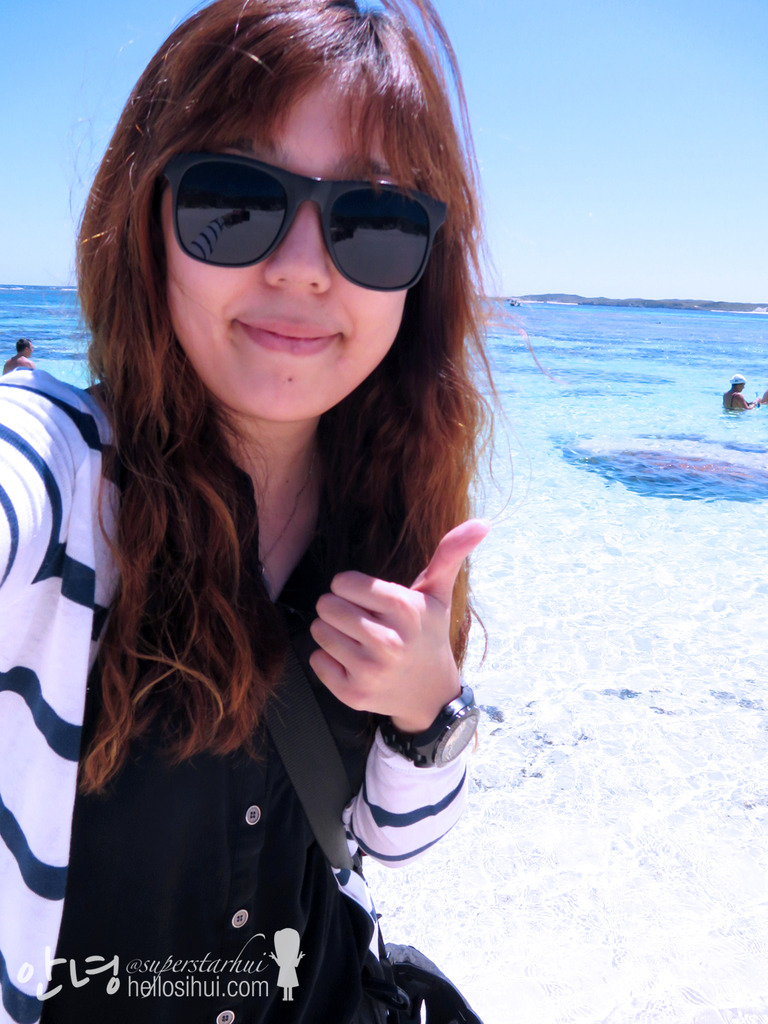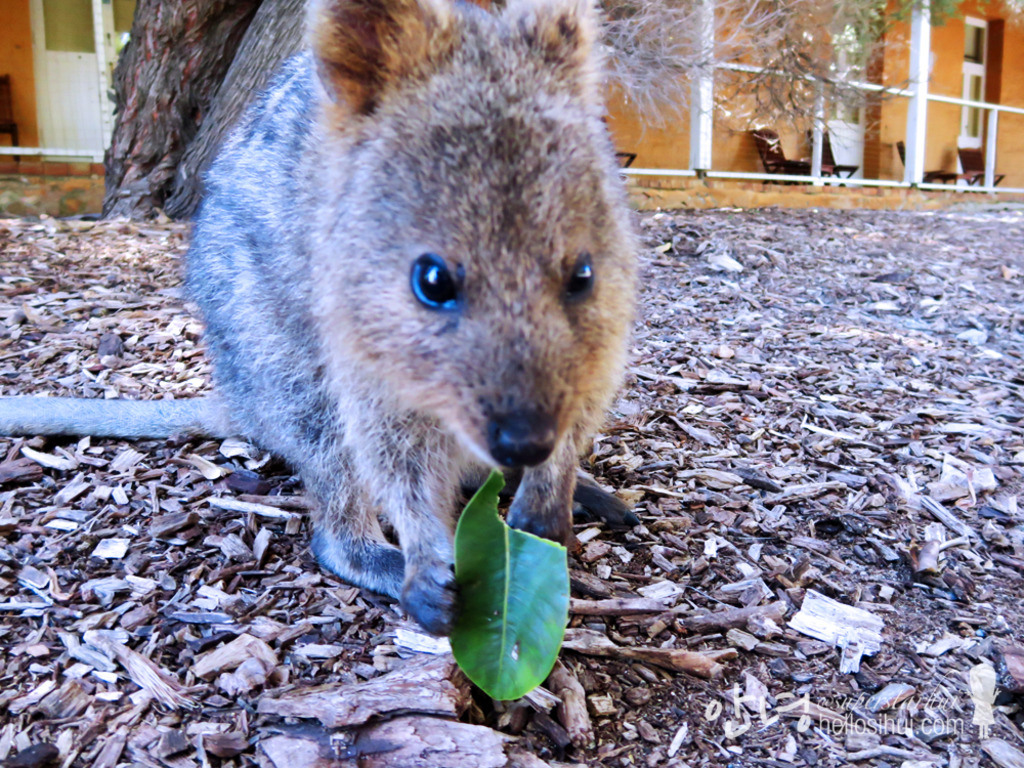 and towards the end of our cycling trip, we saw this little one, and this little one enjoy taking photo alot. So, we took selca with it! 🙂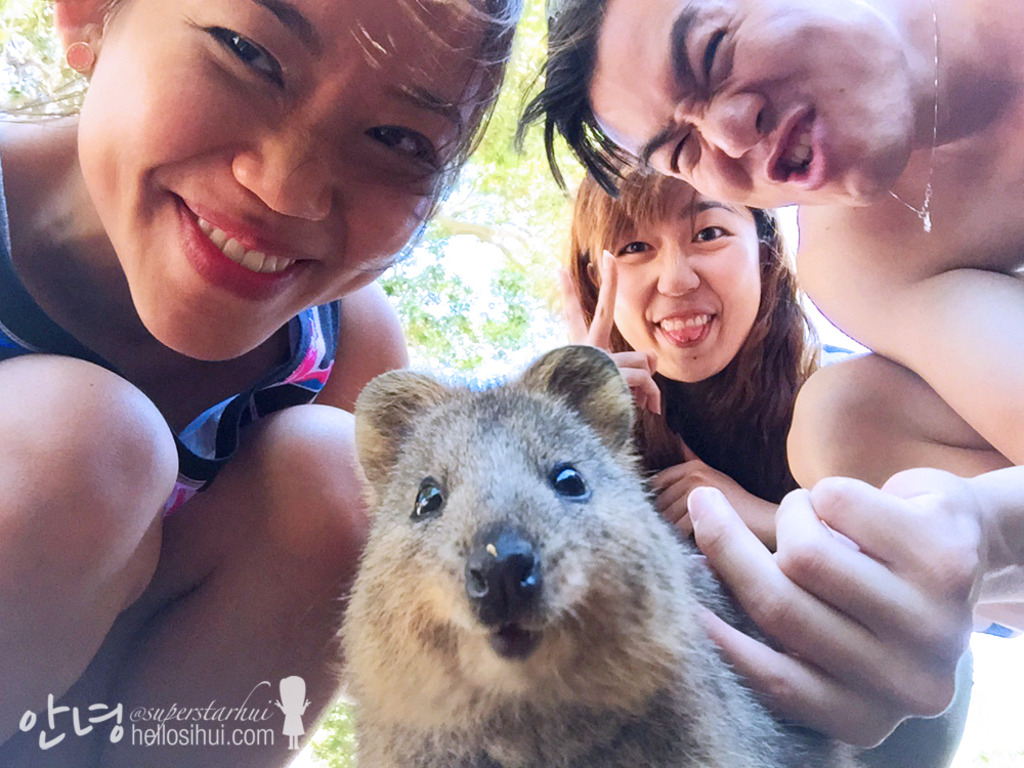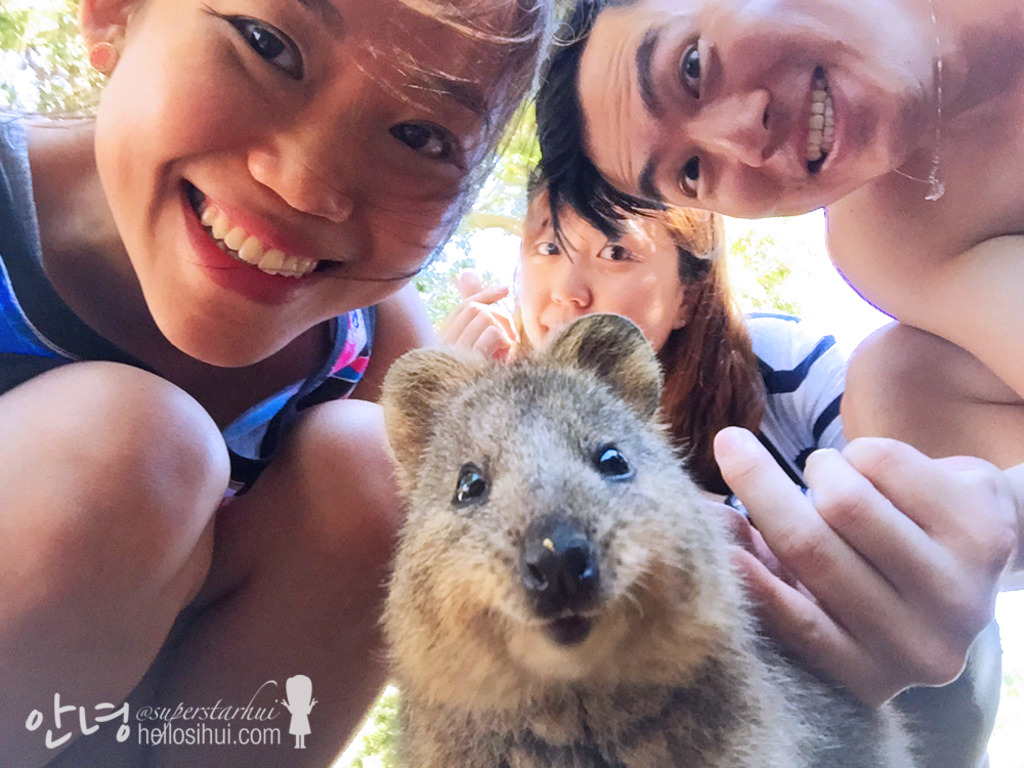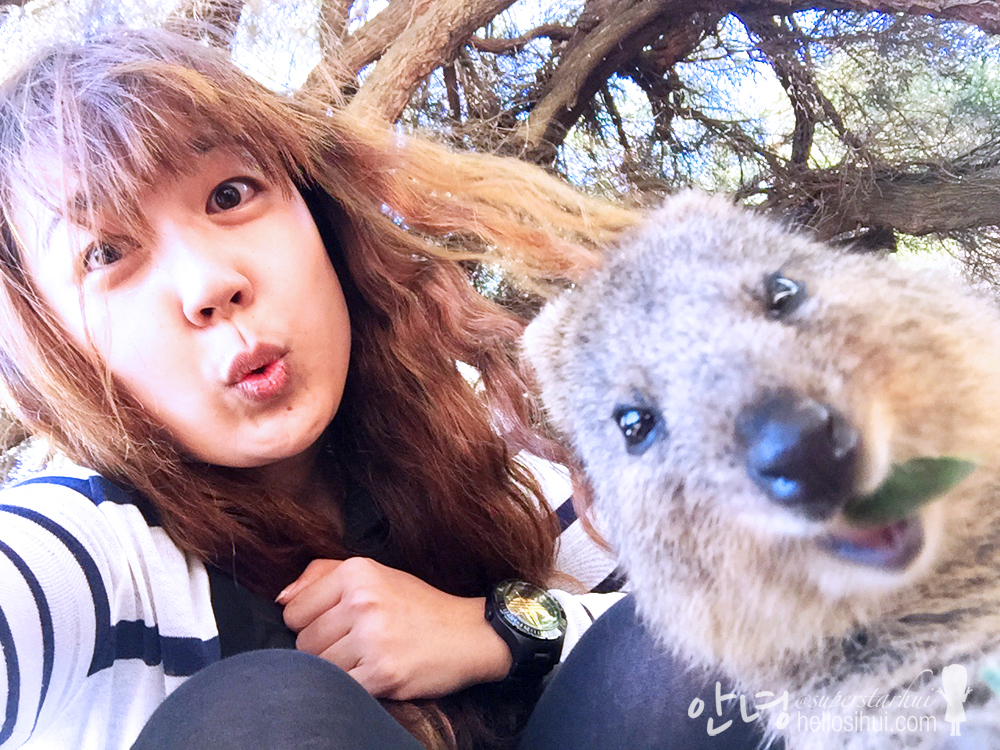 we did same action together! 😛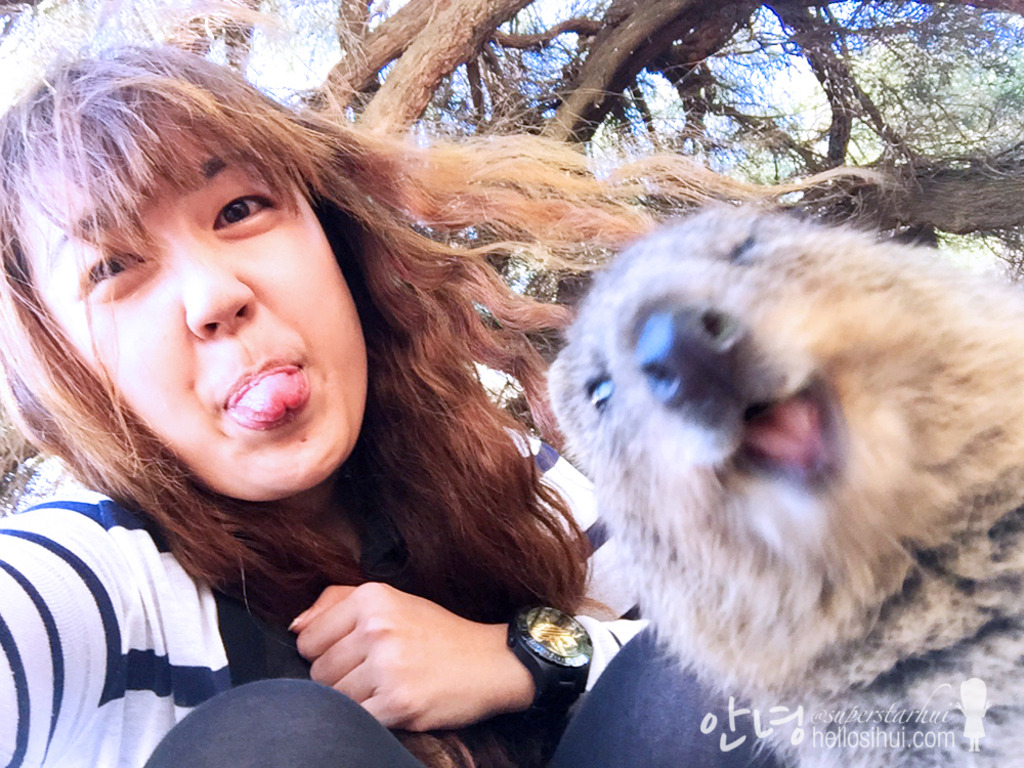 and again :p
we returned our bicycles and headed our super late lunch at Aristos Waterfront Rottnest 🙂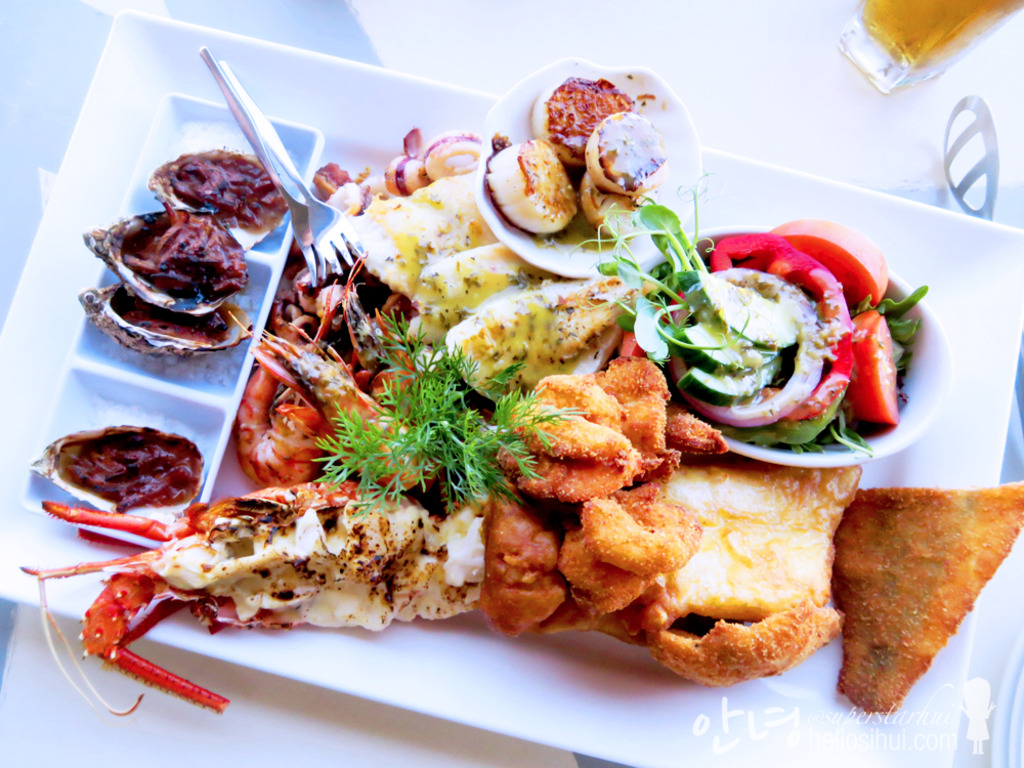 We ordered a seafood platter for sharing. This seafood platter is for 2, but since most of us are small eater, its really more than enough for 3 of us. Seafood Platter consist of 1/2 lobster mornay, calamari, BBQ prawns, scallops, oysters kilpatrick, grilled and fried fish served with fresh salad and homemade sauce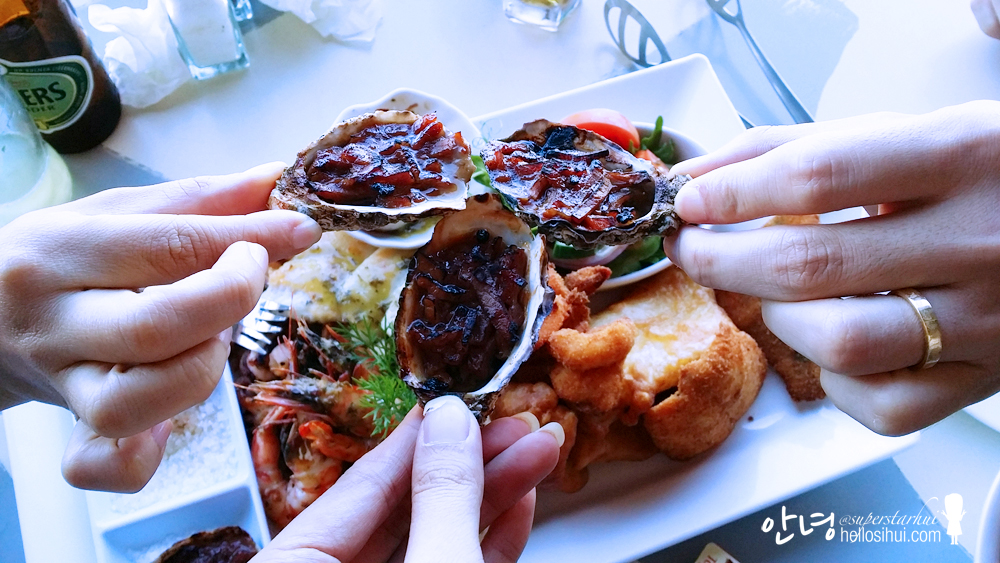 And we had Oyster's cheer! 🙂 Friendship Cheers! We basically grow up together and seen through each other good & bad! haha :p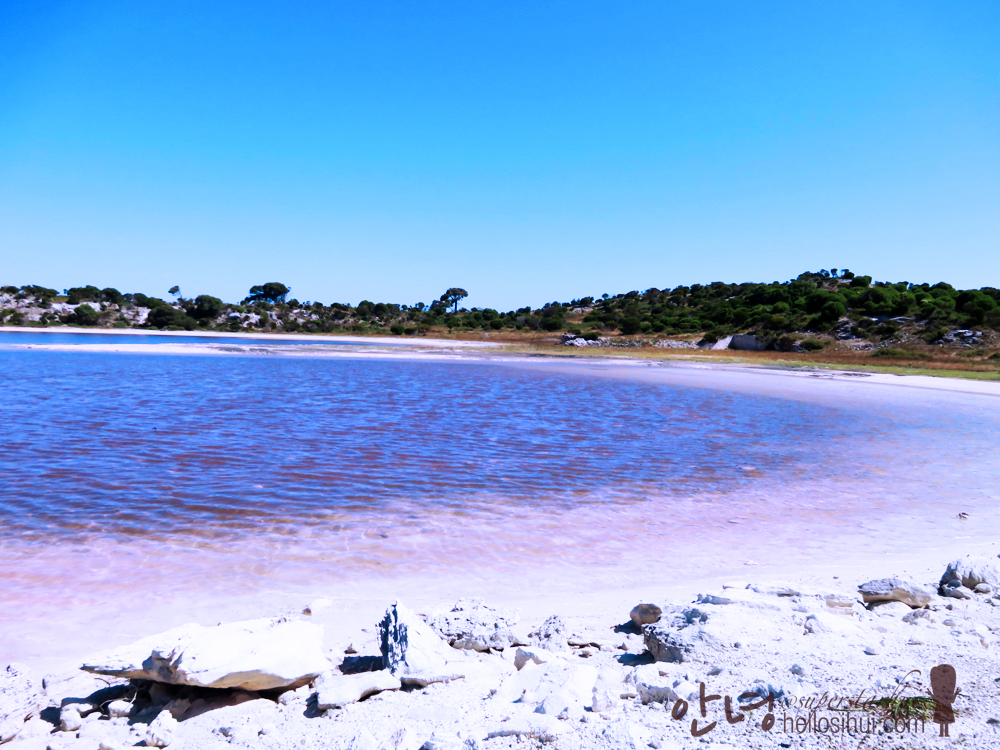 It looks more pink in real life! 🙂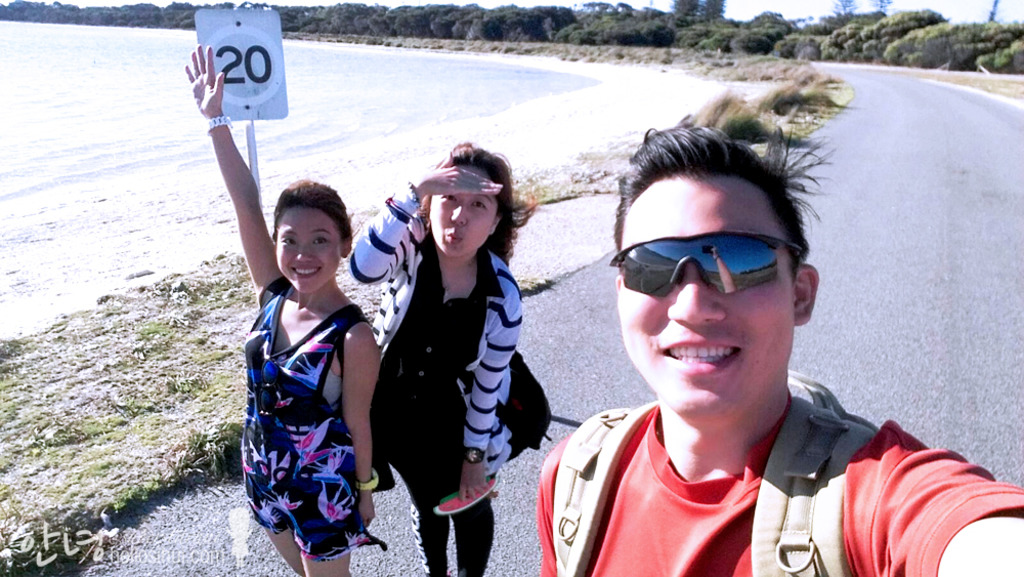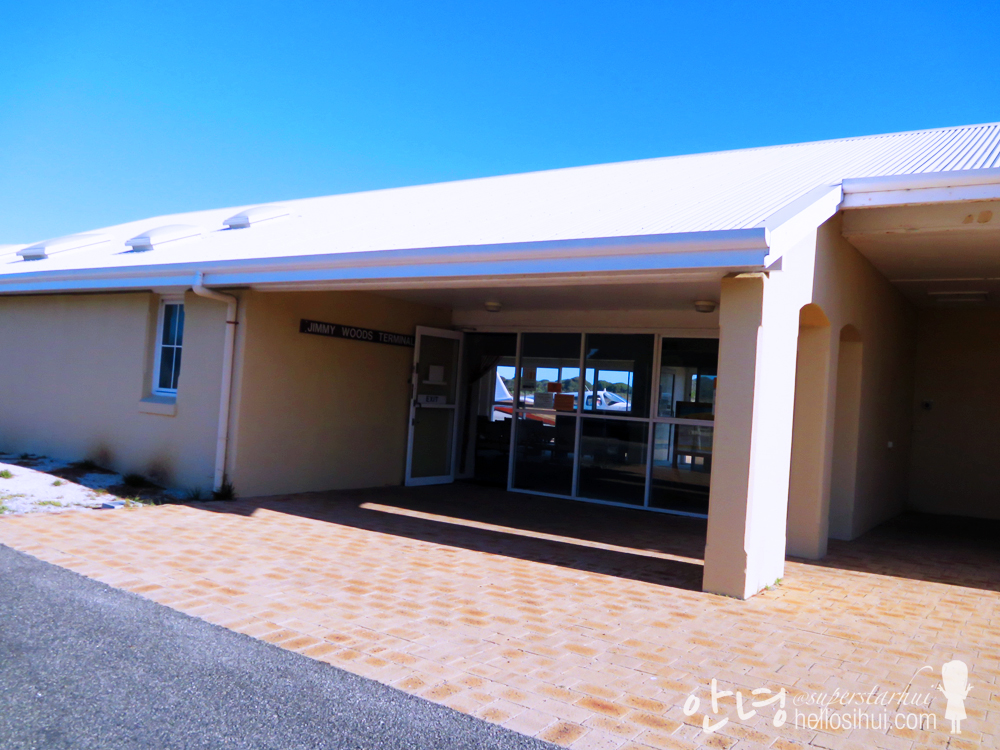 I was sharing with ZJ that actually, we wanted to take a Air Taxi, but its really expensive because we can't confirm the number of us taking the air taxi. So once we talked about it in the ferry, he decided to call his friend for some "lobang!" and yes, we got it, and not very expensive, less than $100/per pax for such experience! 🙂 All thanks to ZJ's help! 🙂 So we forgo our return ferry and took Air Taxi back to the Perth city instead 🙂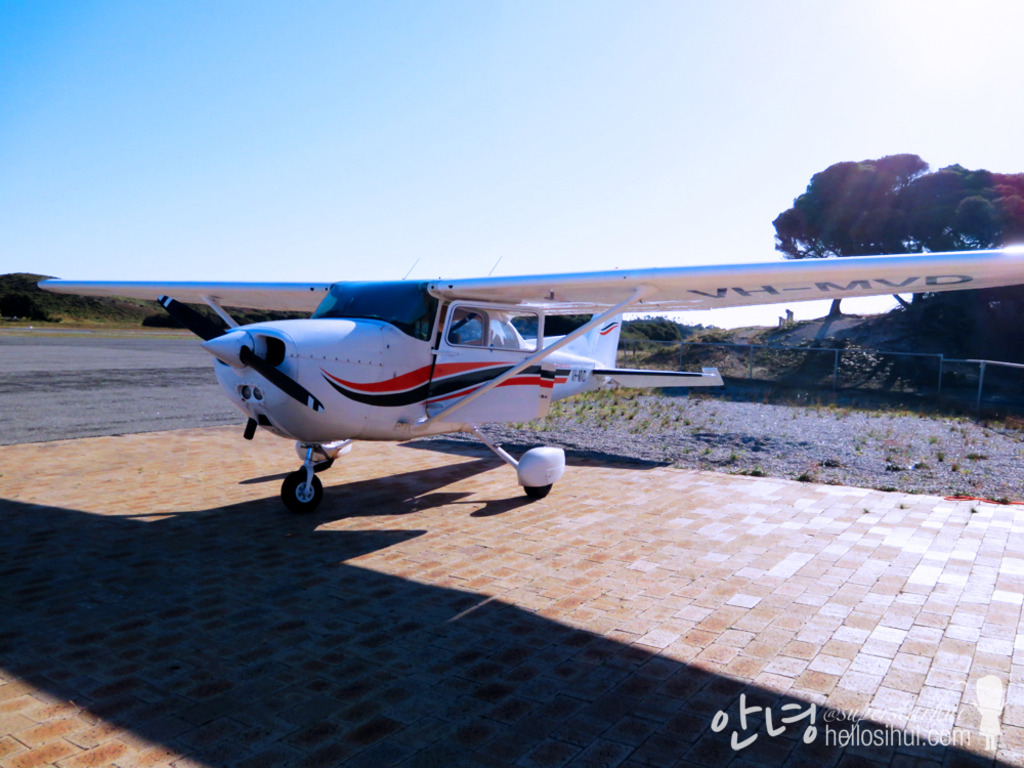 This is the plane we going to take, and leave Rottnest Island! Woohoo! 🙂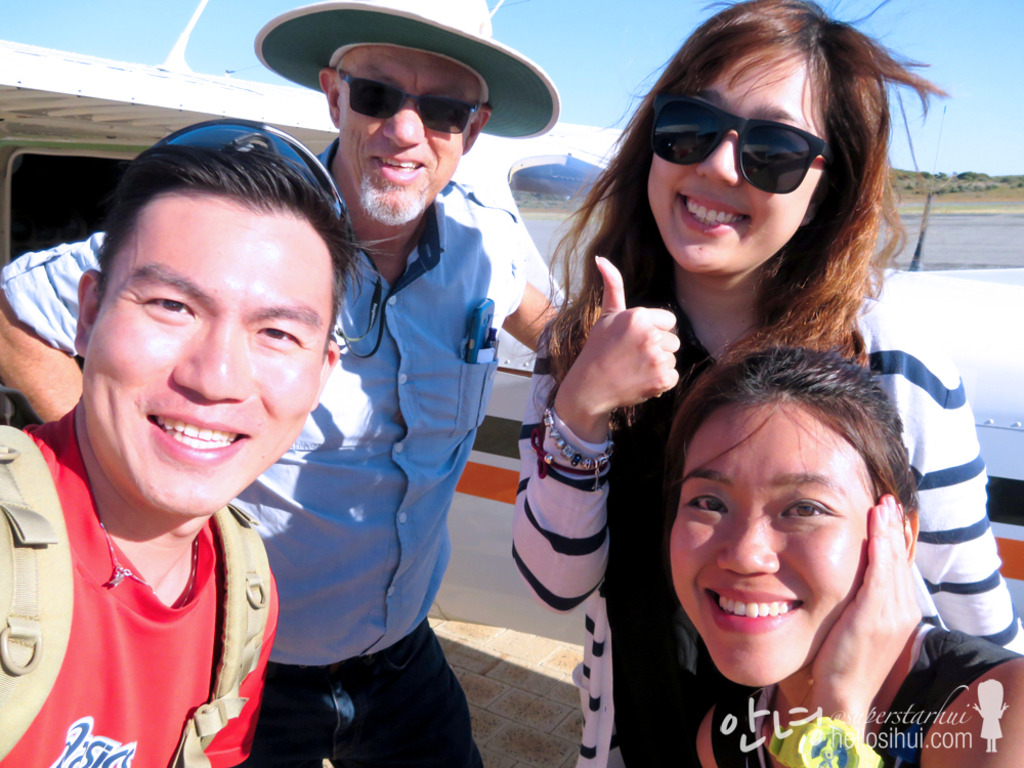 Before the flight took off, we took a picture with our pilot! 🙂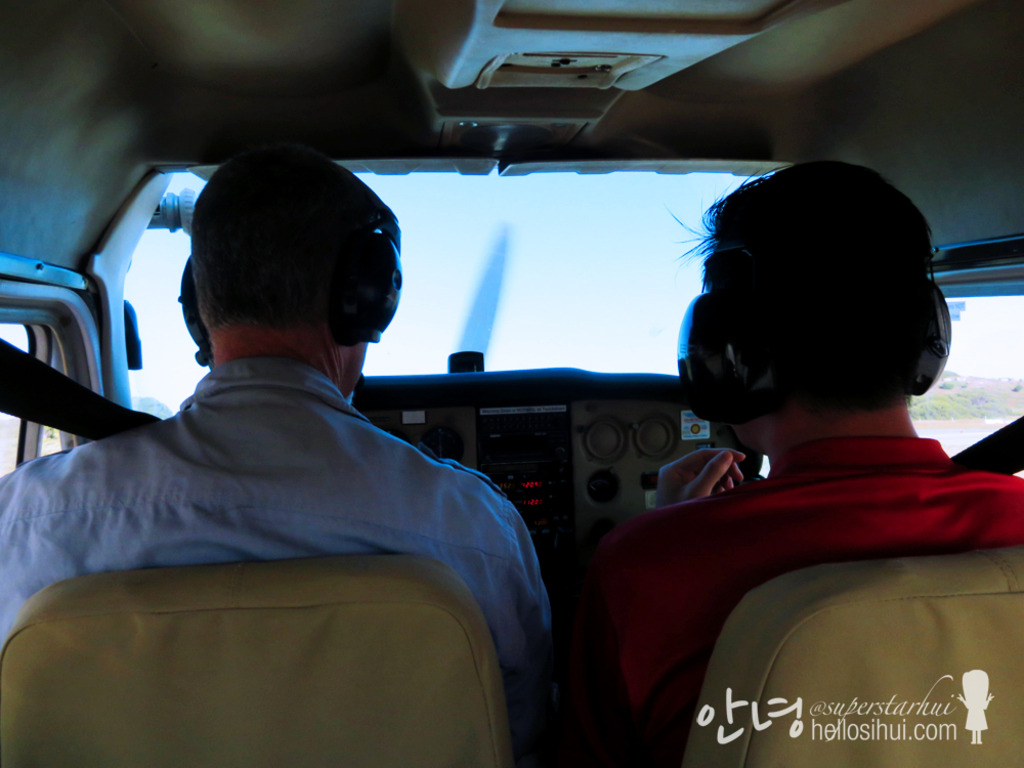 we are all ready, a little nervous, a little excited. You know no matter how much you can hear from the pilot conversation, you still get to hear very very loud flight engine too. Mixture of nervous and everything does make me a little worries, so, I took many selca and the scenery out of the plane too. 🙂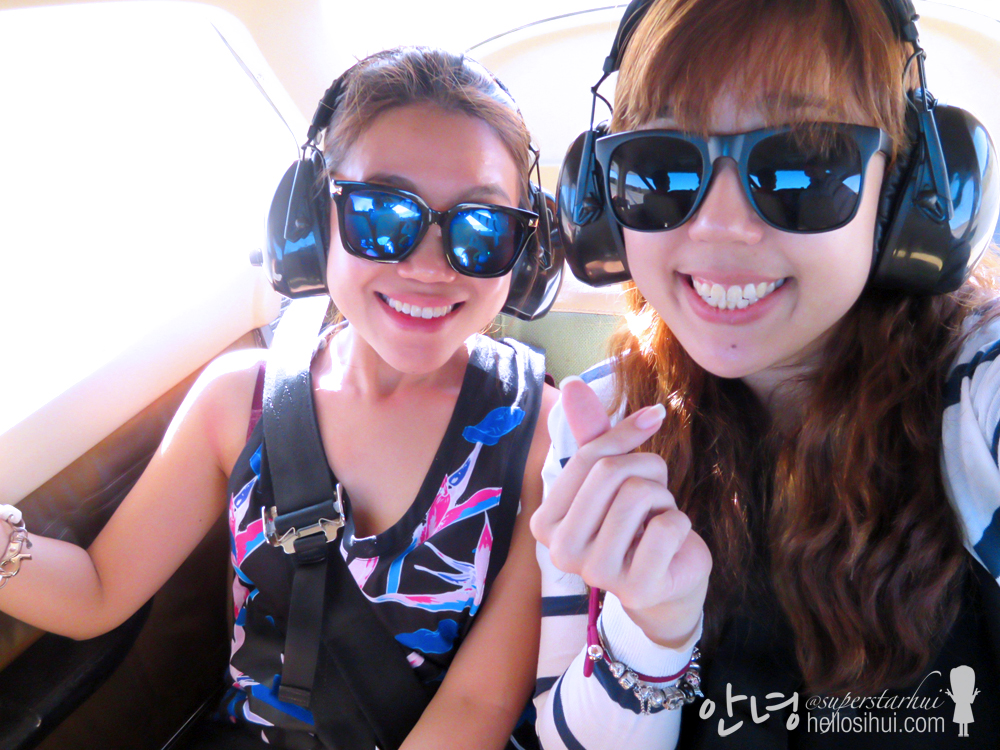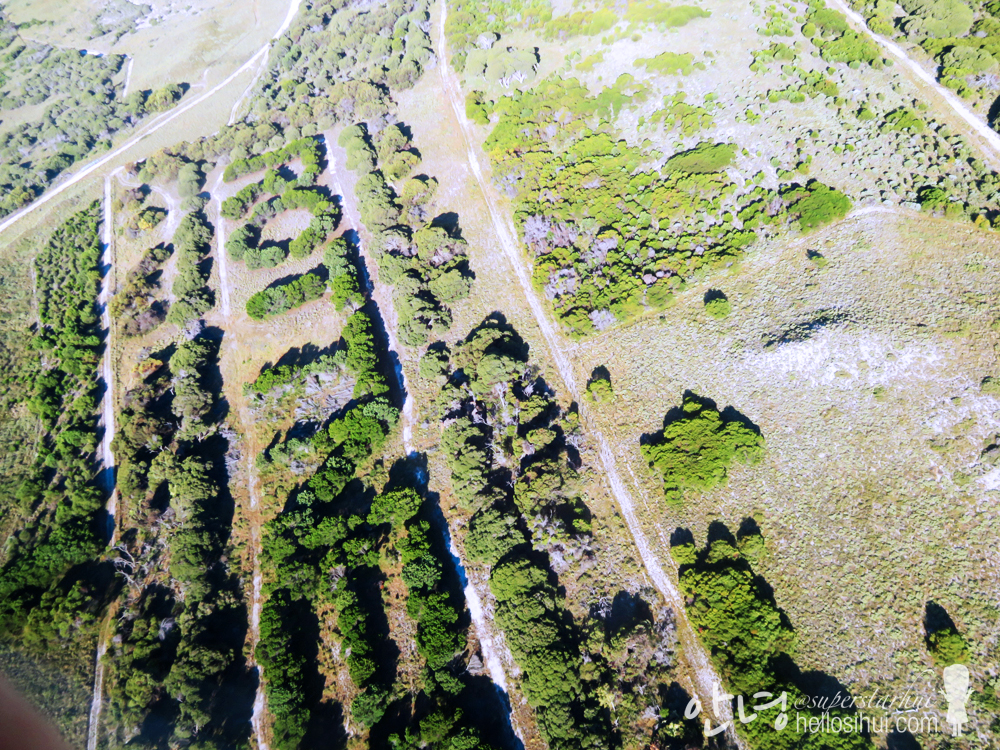 Did you see Rottnest wording?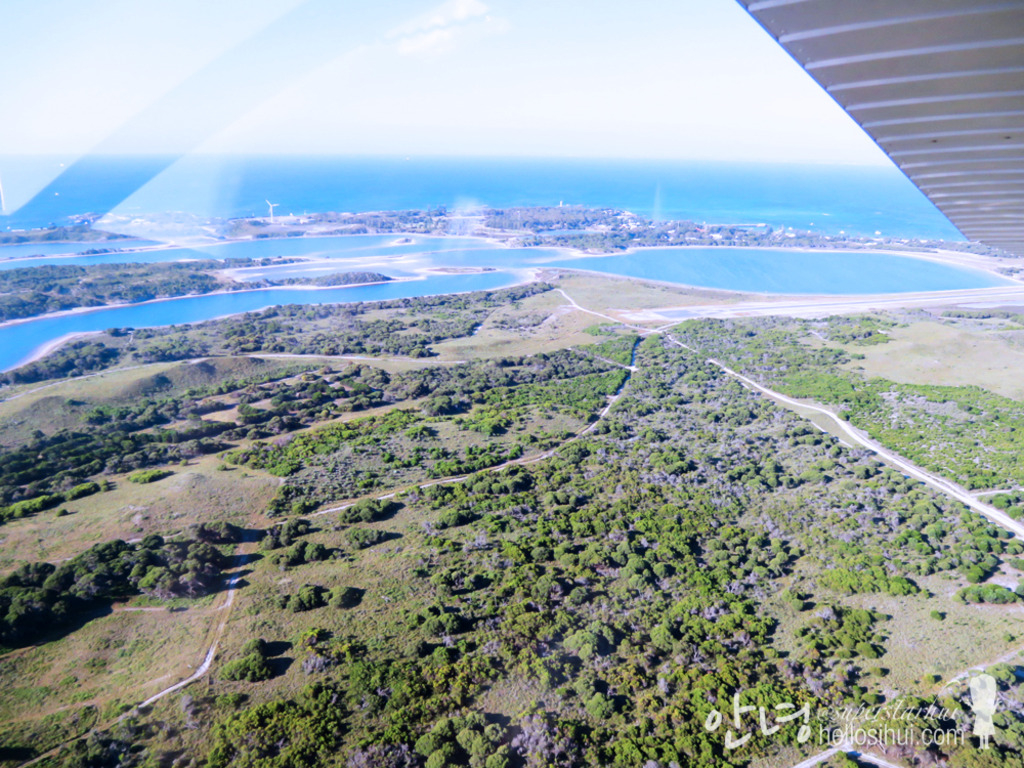 Leaving the island! 🙂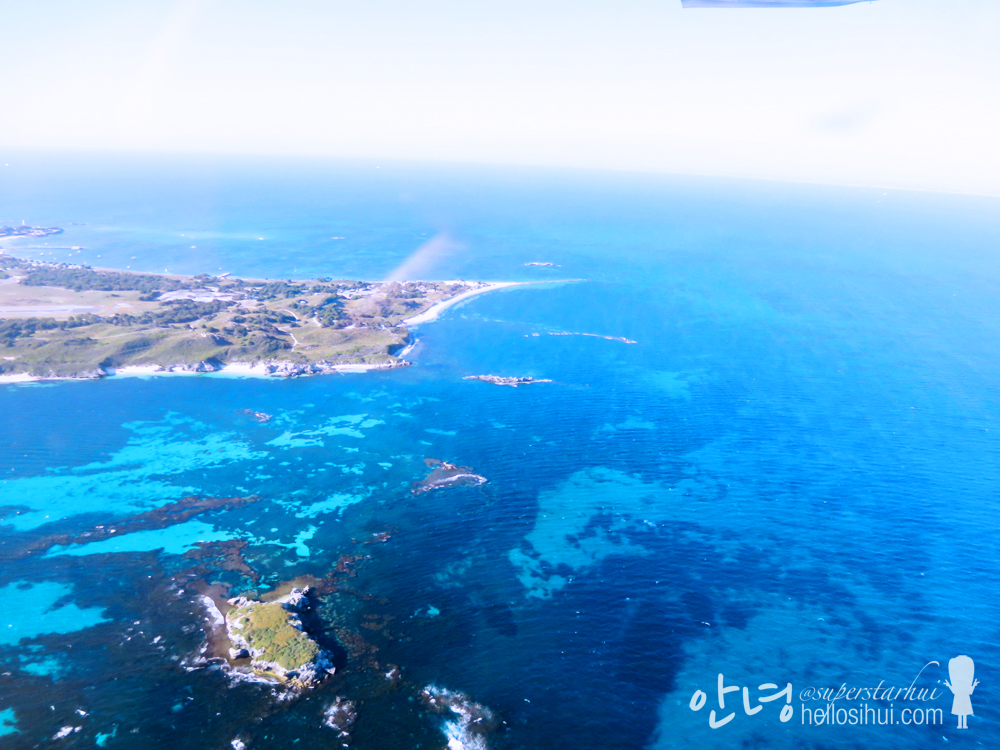 Nice blue sea! 🙂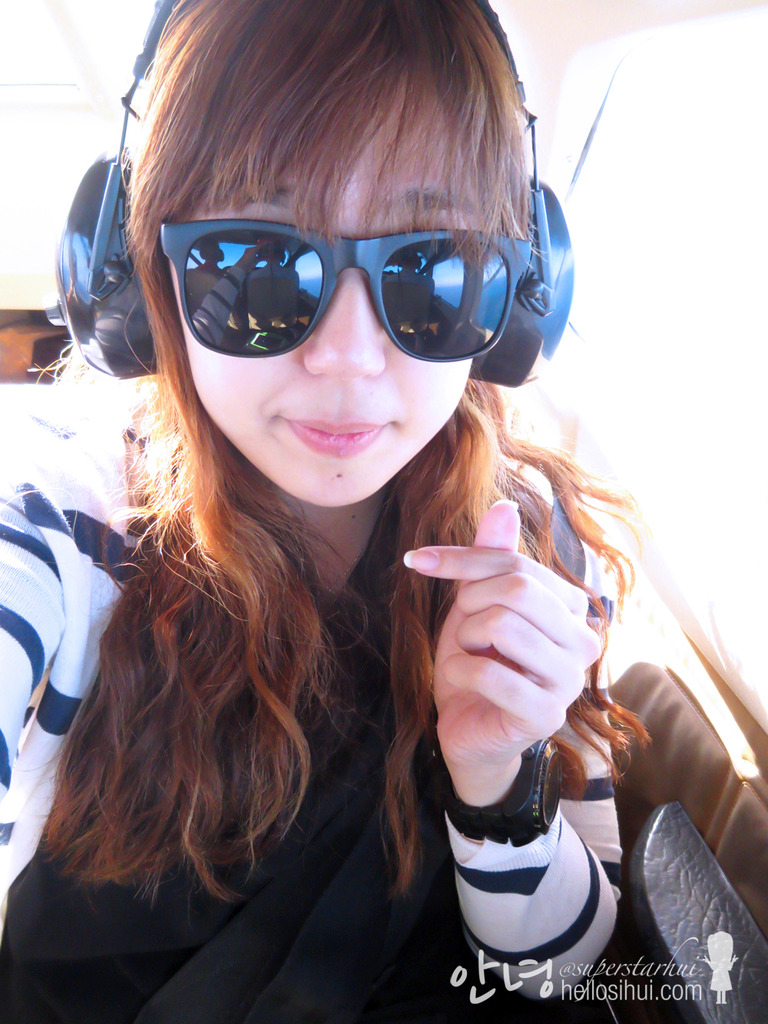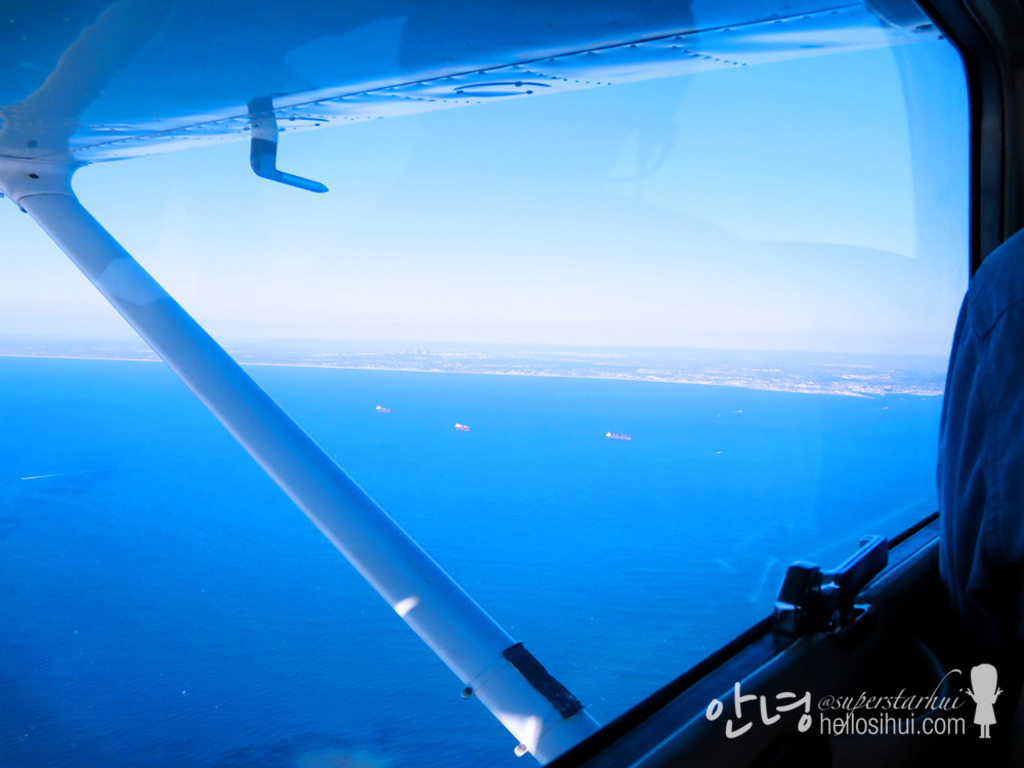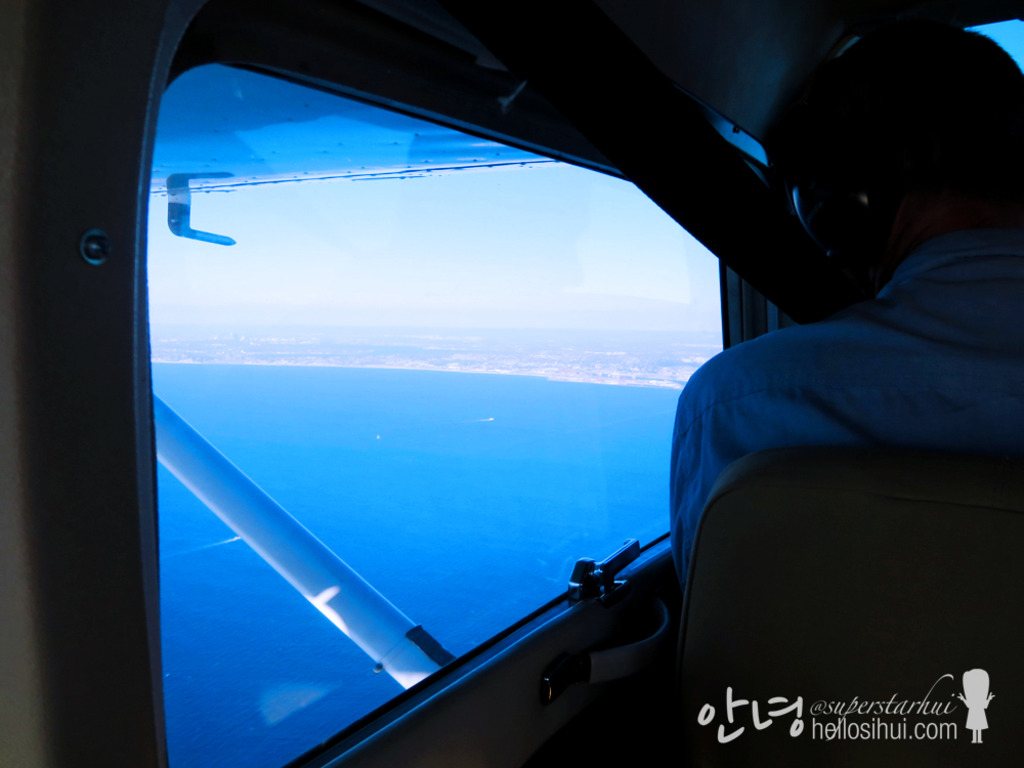 and our pilot told us to look at the left because there's a whale flipping! 🙂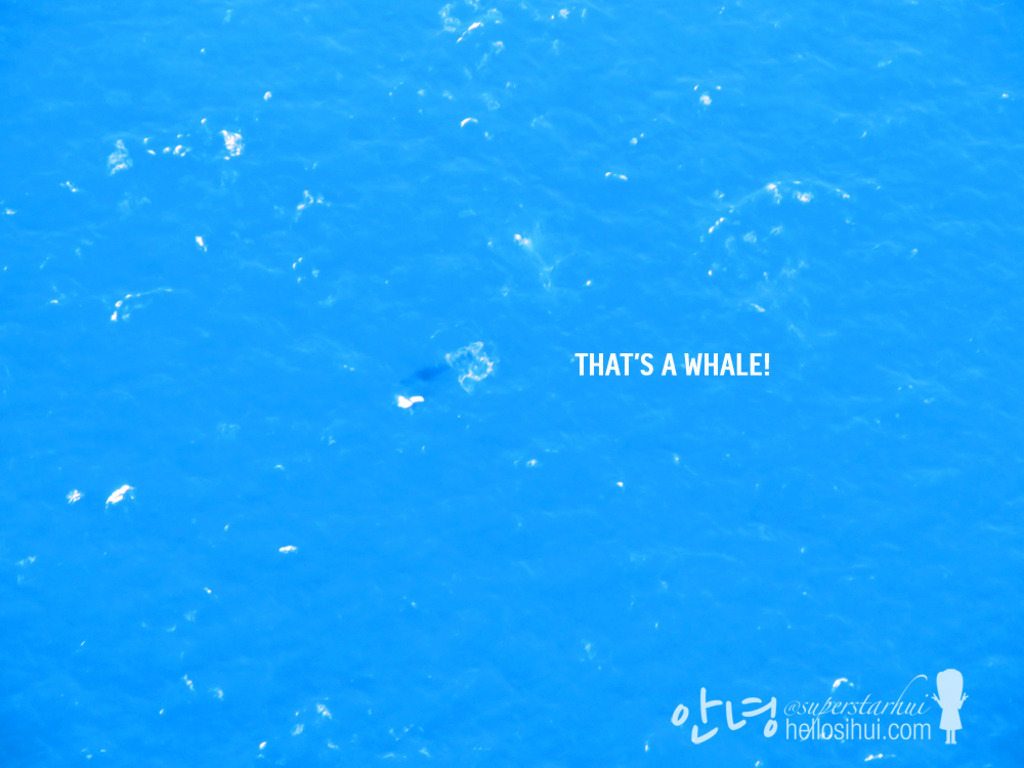 See the whale?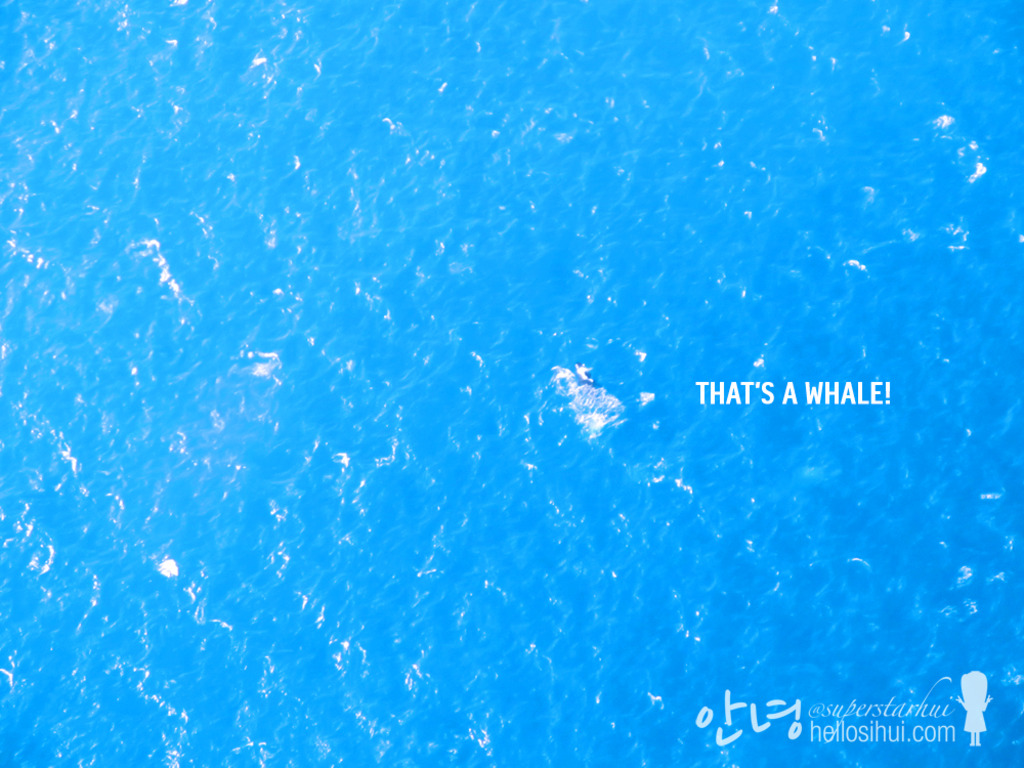 and it flip! :DDDDD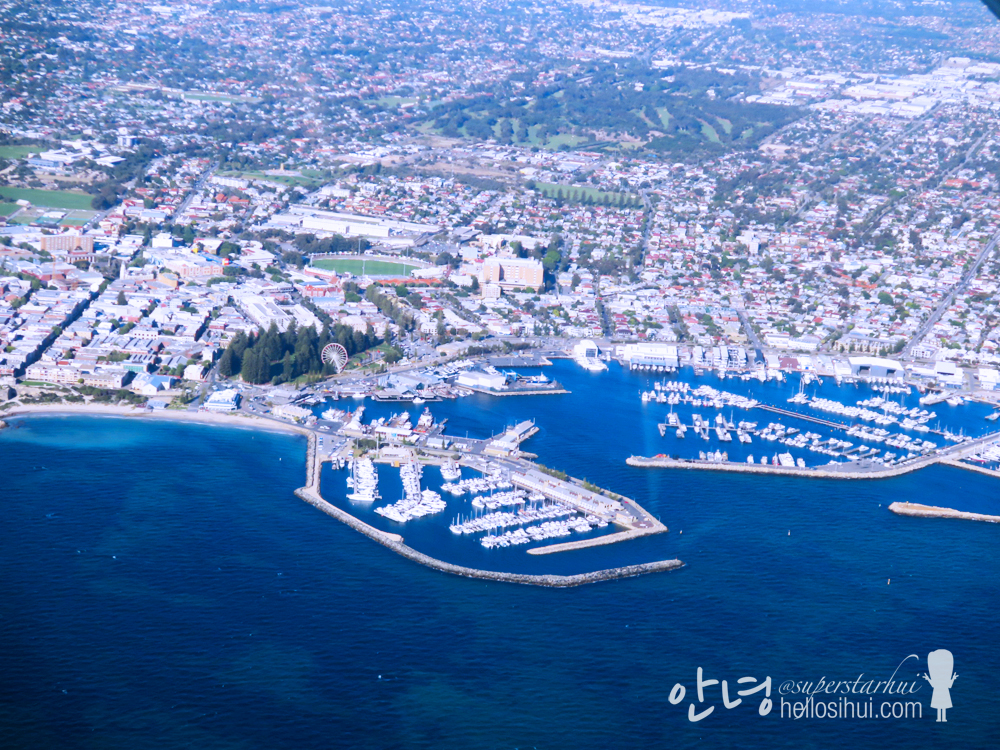 That's Fremantle! We just had dinner the day before there! 🙂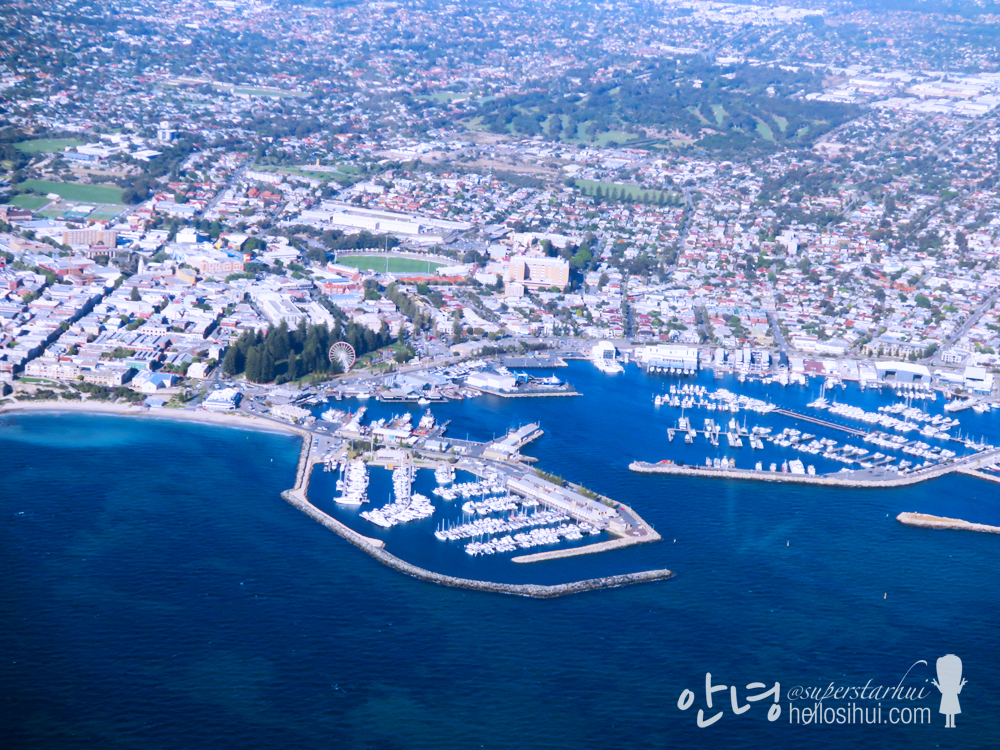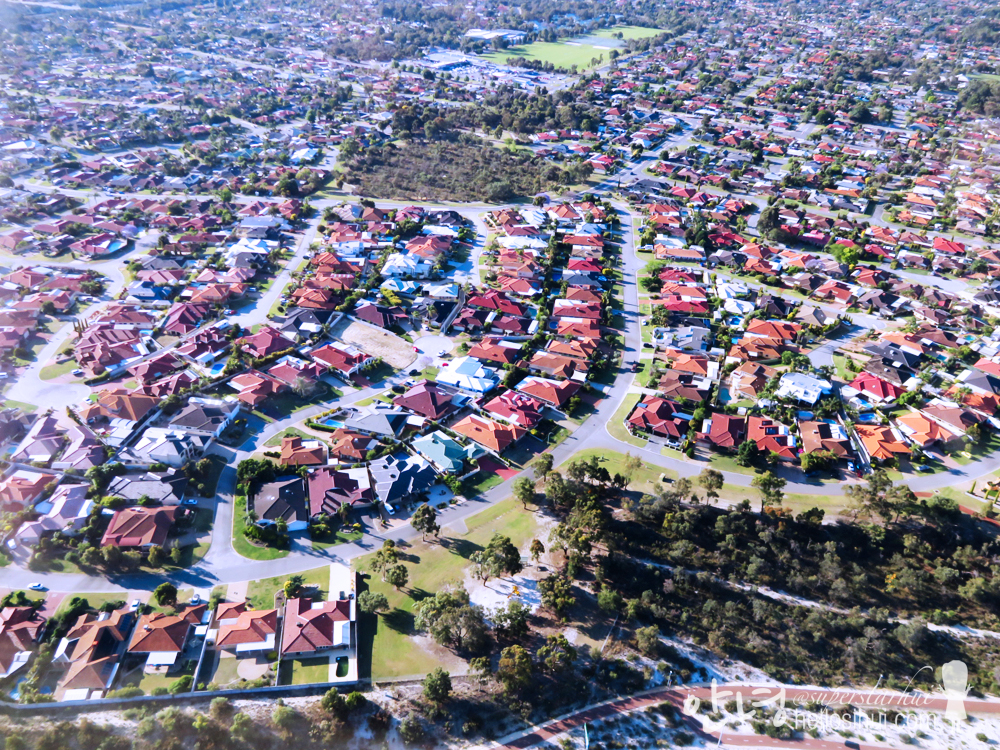 Little houses in australia looks really much like what we usually see on tv, and even not the first time I see it, I feel really excited :p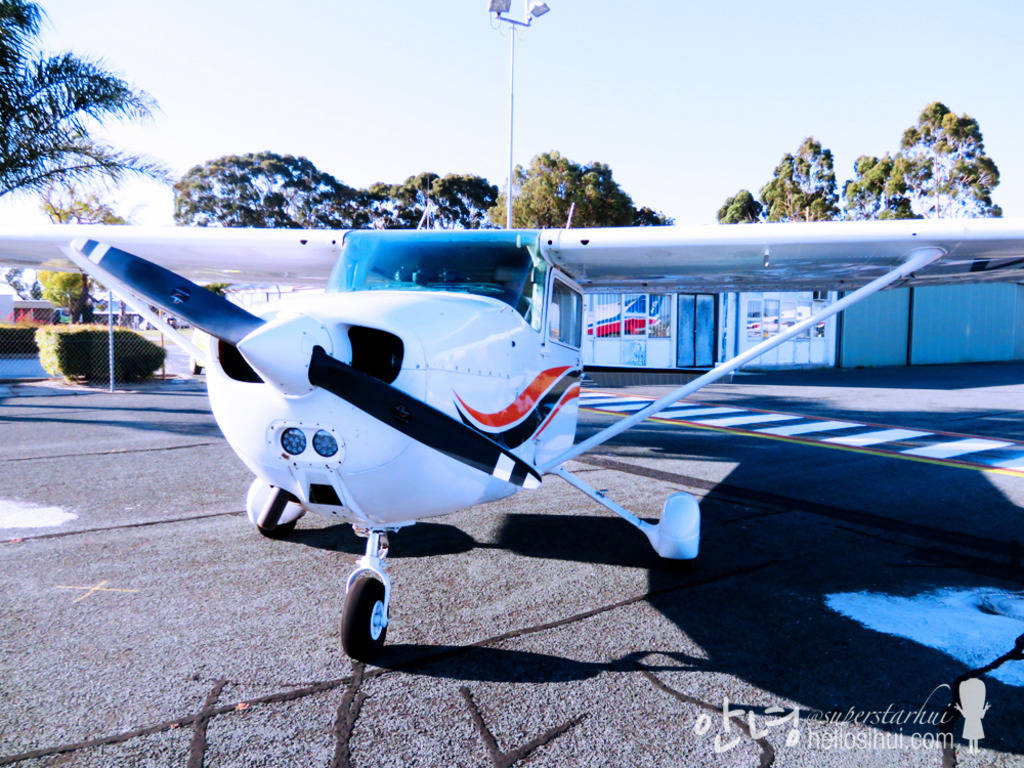 and we safely arrive! WoohooO!! 🙂 Our pilot was really nice to drop off us at the ferry terminal carpark! 🙂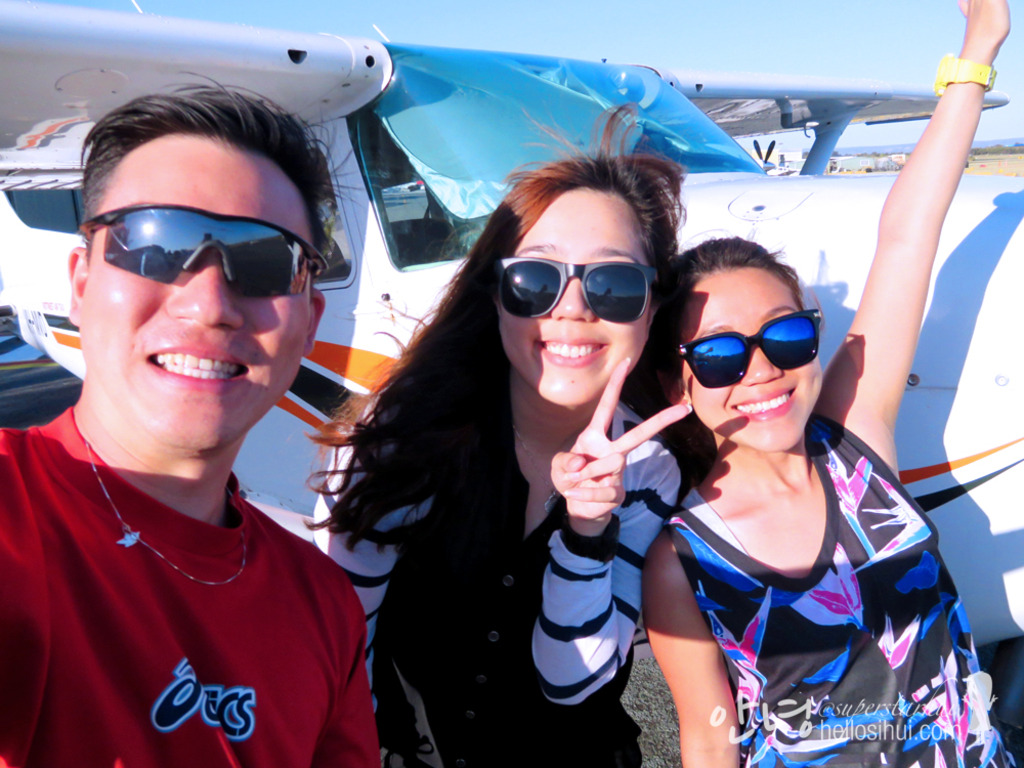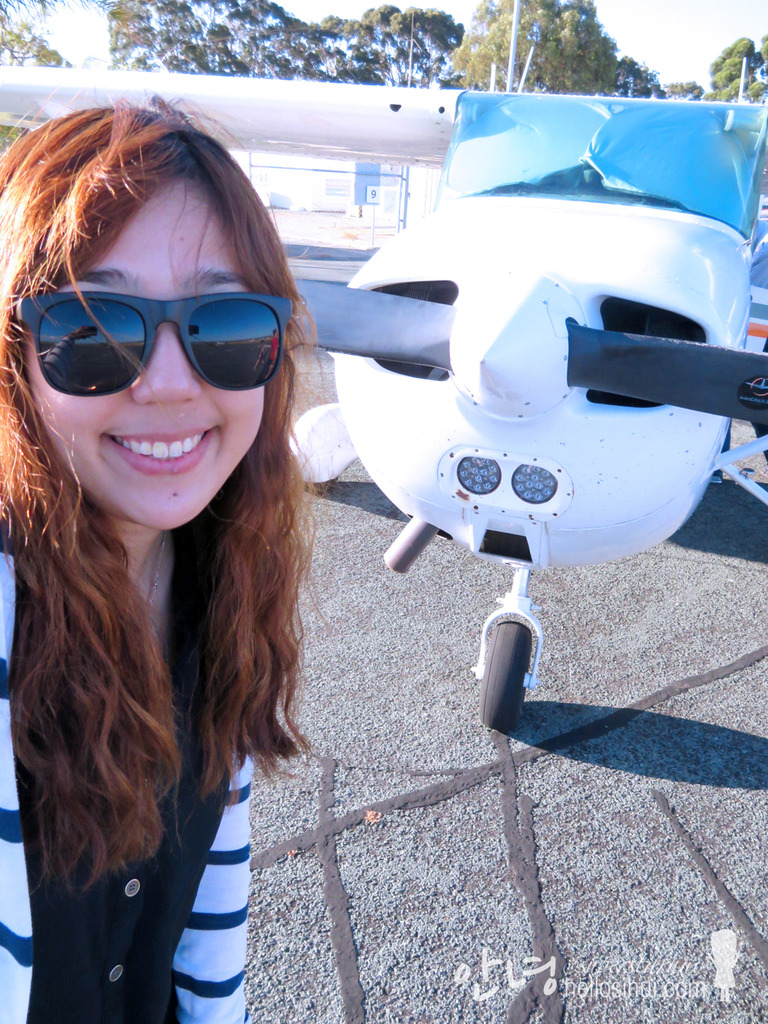 Its a long tiring day, no doubt, the cycling under the hot sun really worn us off. We decided to rest a little, before meeting up again like 8 for dinner together 🙂
We went to Old Swan Brewery along the Perth along Swan River, which makes the atmosphere and scenery perfect 🙂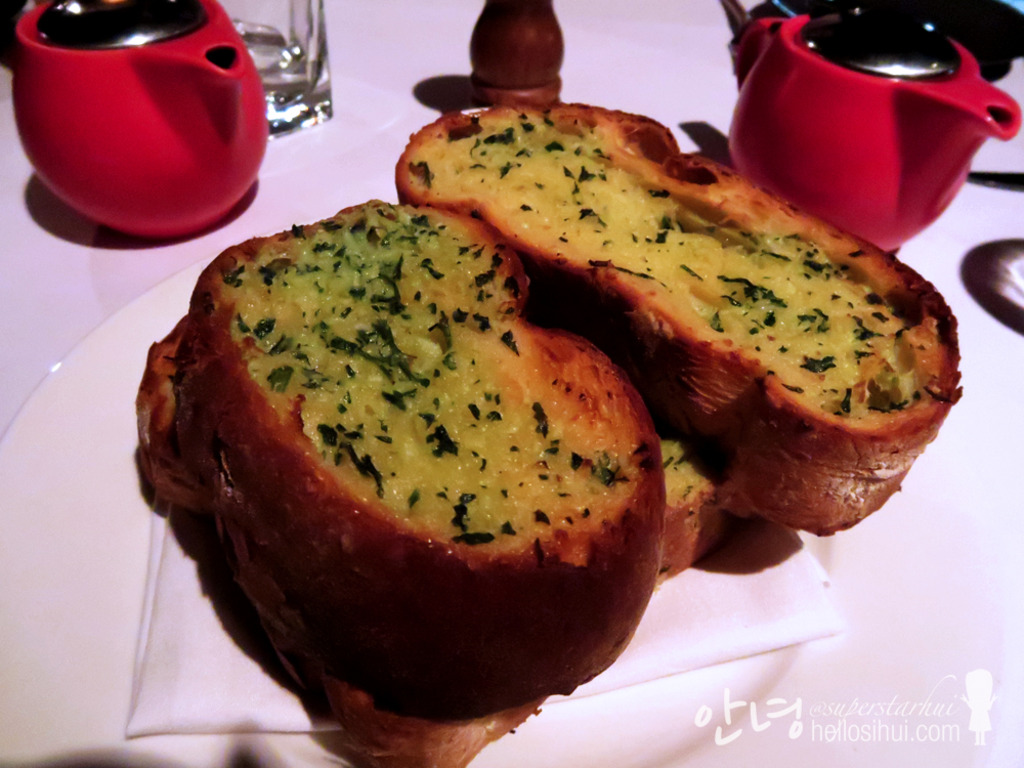 Garlic bread was good, to the point 🙂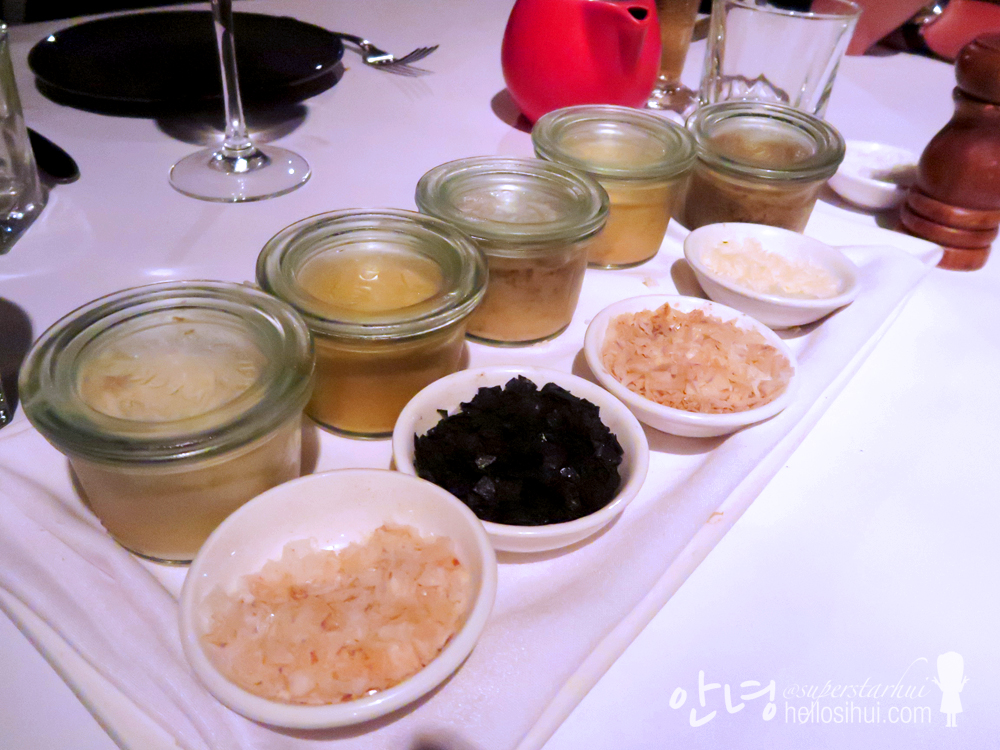 The sauces and topping and everything that you need to eat with the beef 🙂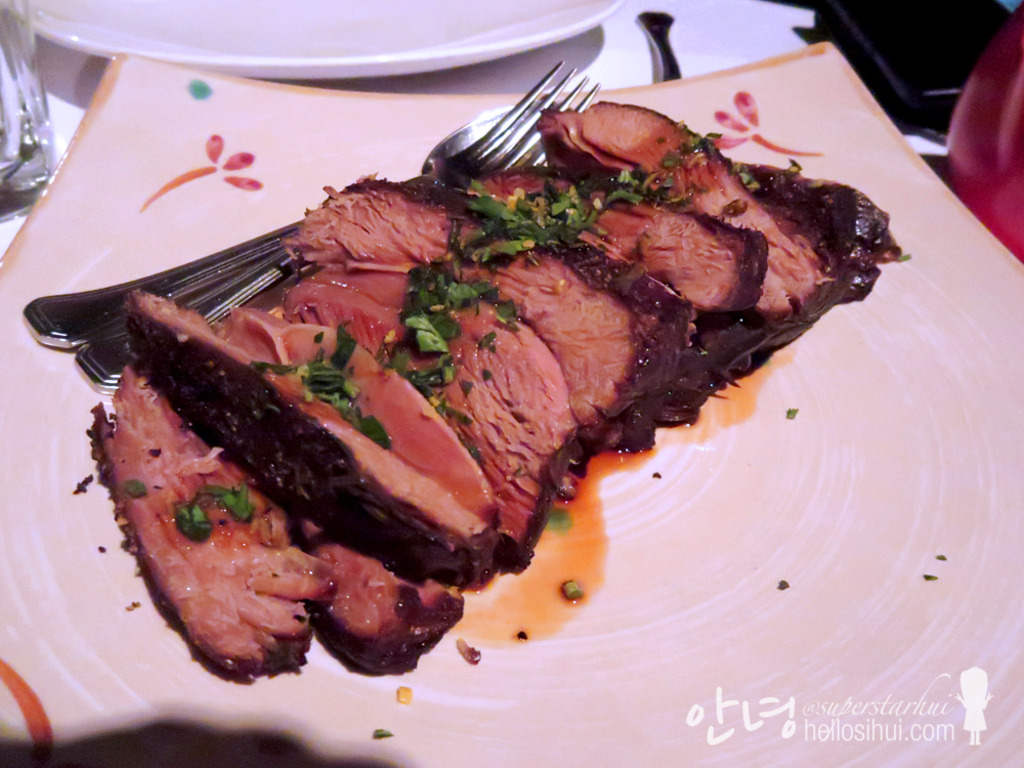 Here come the beef, I can't remember the name for it, since its like 9 months ago! :p But, I remembered all my friends love it and saying how good the meat was 🙂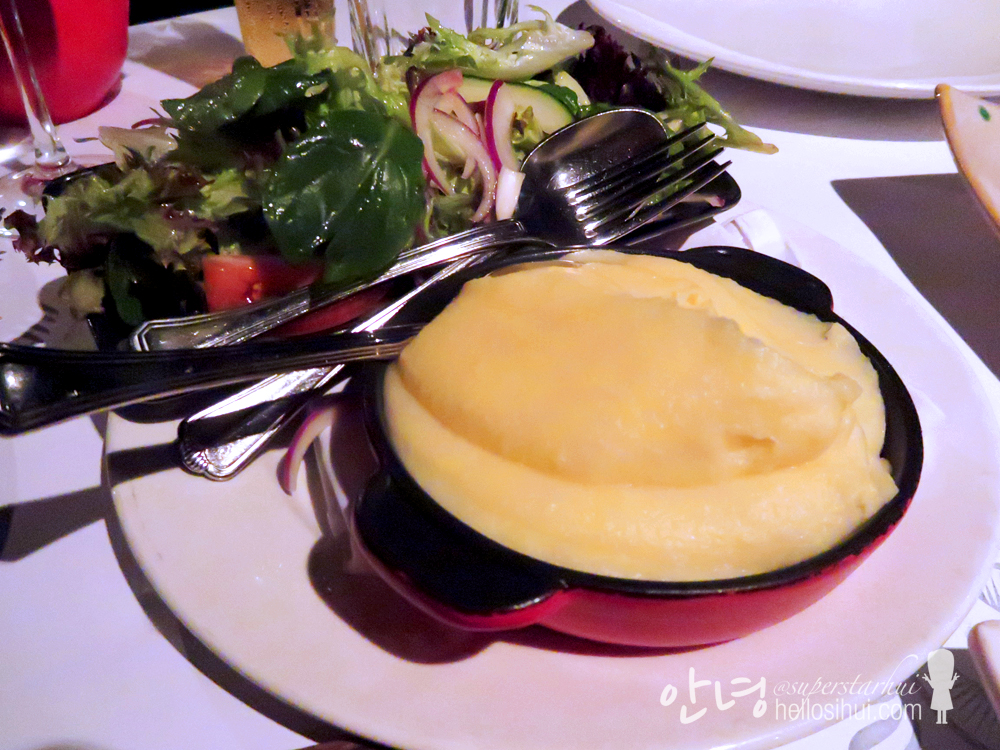 Mashed potatoes 🙂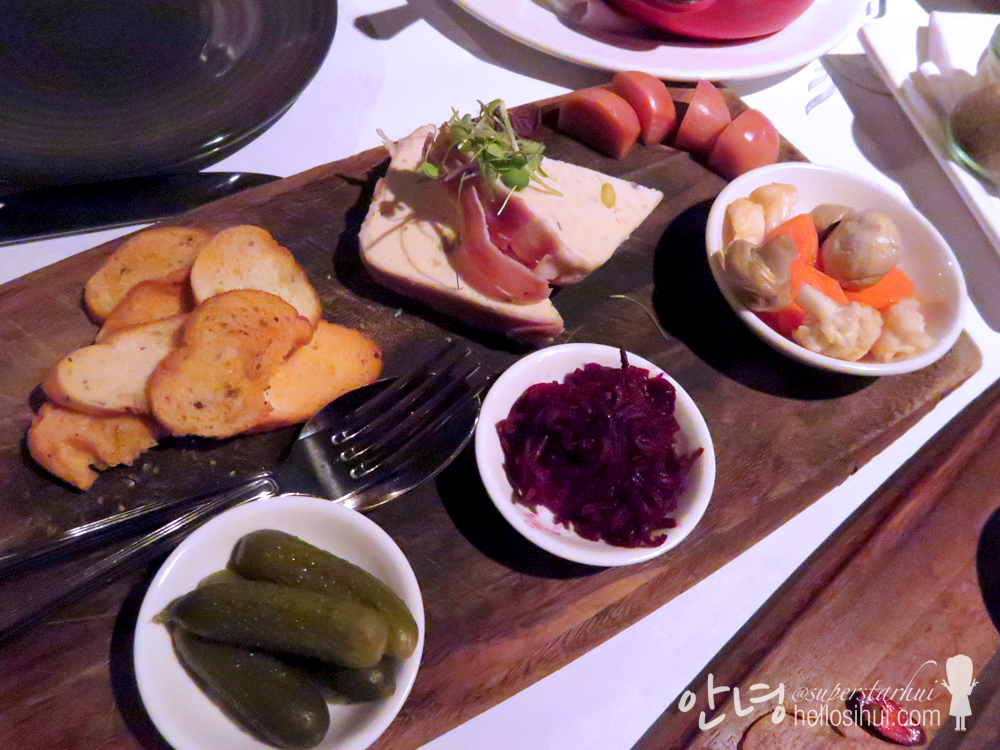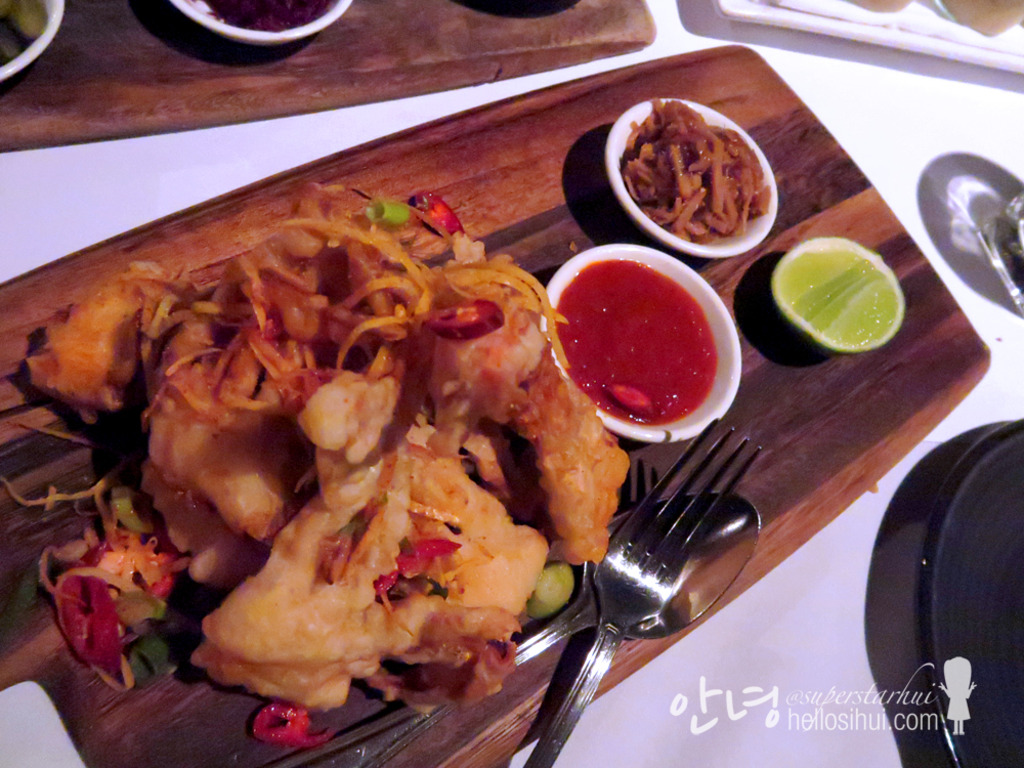 Soft shell crab! 🙂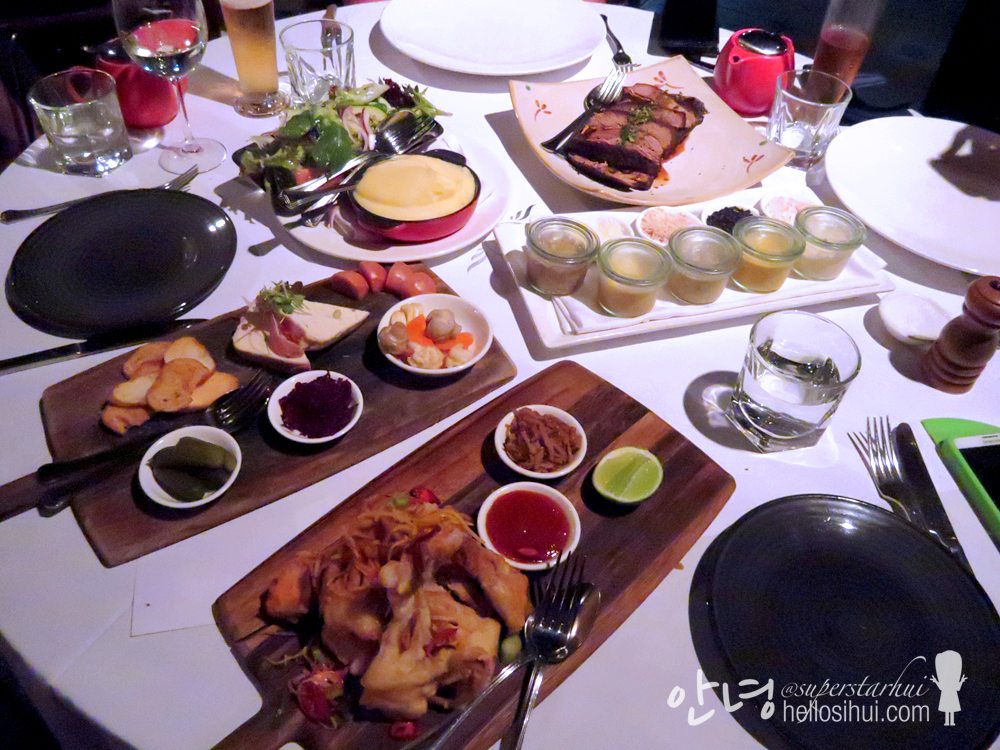 A table of good food and definitely….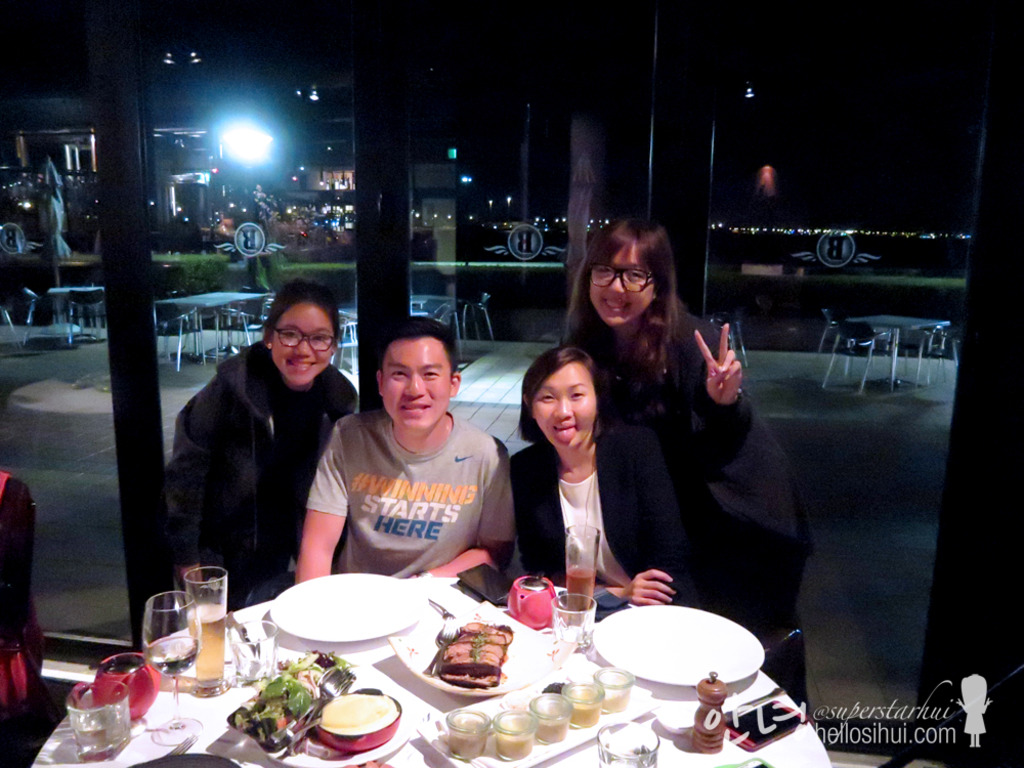 Good Companions! 😀 Thank you for bringing us around! 😀
Perth Day 5: Rottnest Island
Lunch: Aristos Waterfront Rottnest (Address:Colebatch Ave, Rottnest Island WA 6161, Australia)
Dinner: Old Swan Brewery (Address: 173 Mounts Bay Road, Perth Western Australia)
Tourist: Cycling around Rottnest Island, and Air Taxi back to Perth City
Airbnb: Email me if you want the Airbnb contact because, I'm not sure if its legal to post the contact right here ^^
Follow #fly2perth on Instagram to know more about what we did during our trip in Perth! 🙂
---
---