#fly2perth : Day 7, Exploring a little bit of Fremantle
[Travel in October/November 2015]
Exploring a little more in Fremantle today! Before that, we moved to another of our accommodation located at North Fremantle, Pier 21 Apartment Hotel. We love it so much when we saw photos of it, and I'm really thankful to manage to find such an awesome view hotel. Basically, it overlook marina on the Swan River, which gave a really breathe-taking view that you can't ask for more! 🙂
I will recommend friends and family who wanted to a trip in Perth, can definitely consider staying with Pier 21 Apartment Hotel. As we move around via car, so there wasn't much issue for us.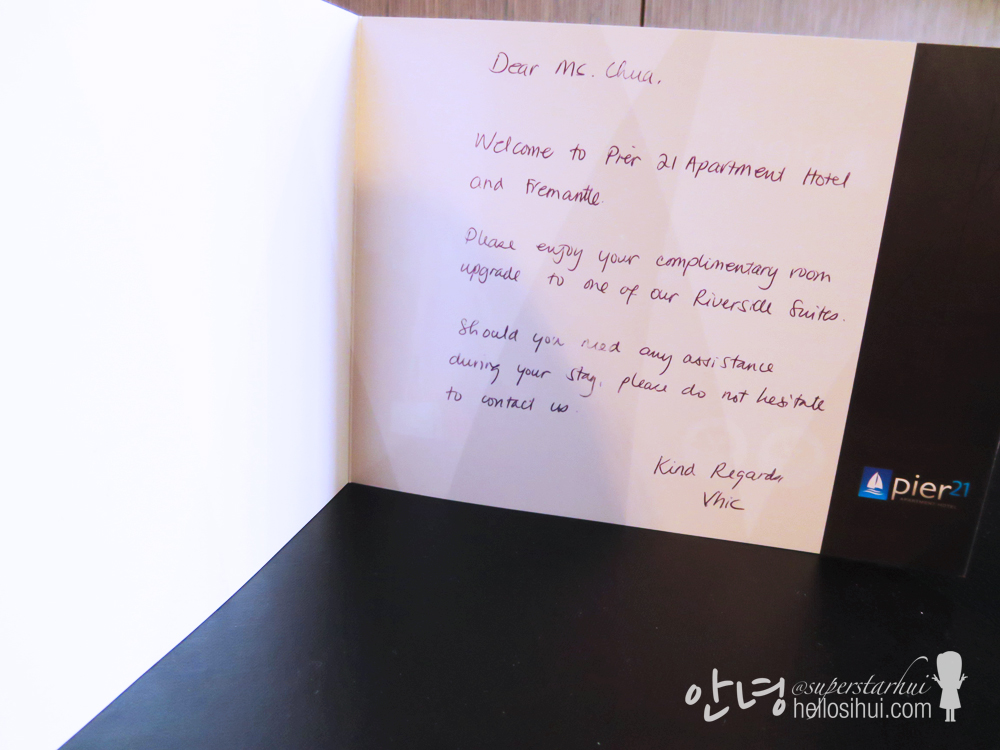 And we were so surprised that we got a complimentary room upgrade to Riverside Suites. (This suite cost SGD330 per night!!!)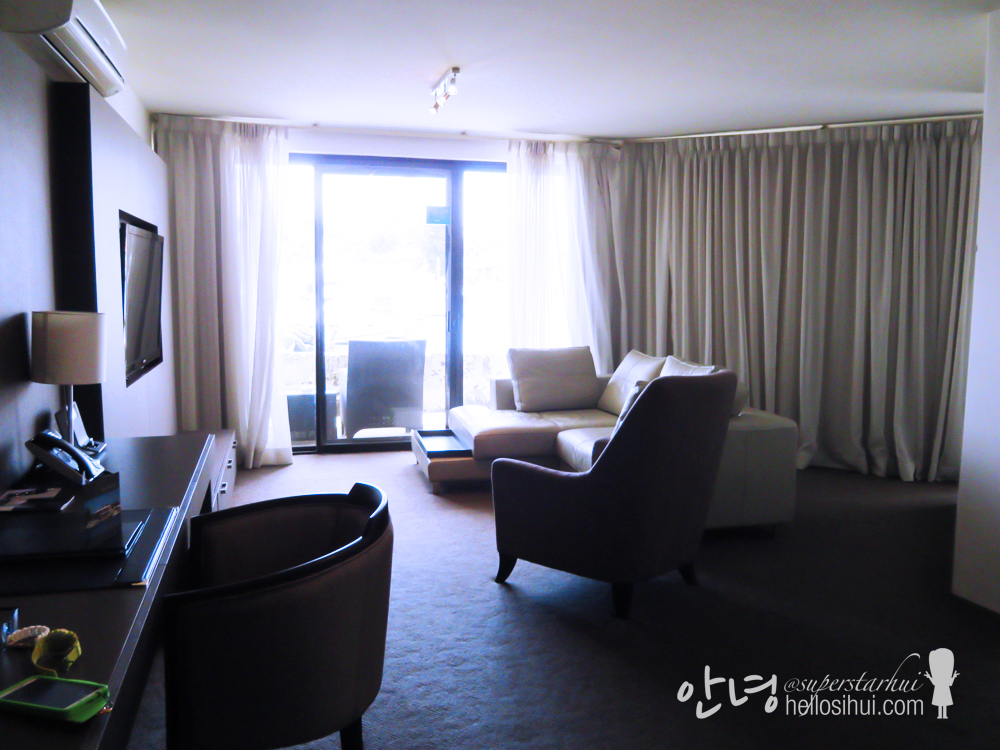 Our suite has a really big living room area where we get to rest and do nothing. Basically nua-ing while watching tv shows! haha!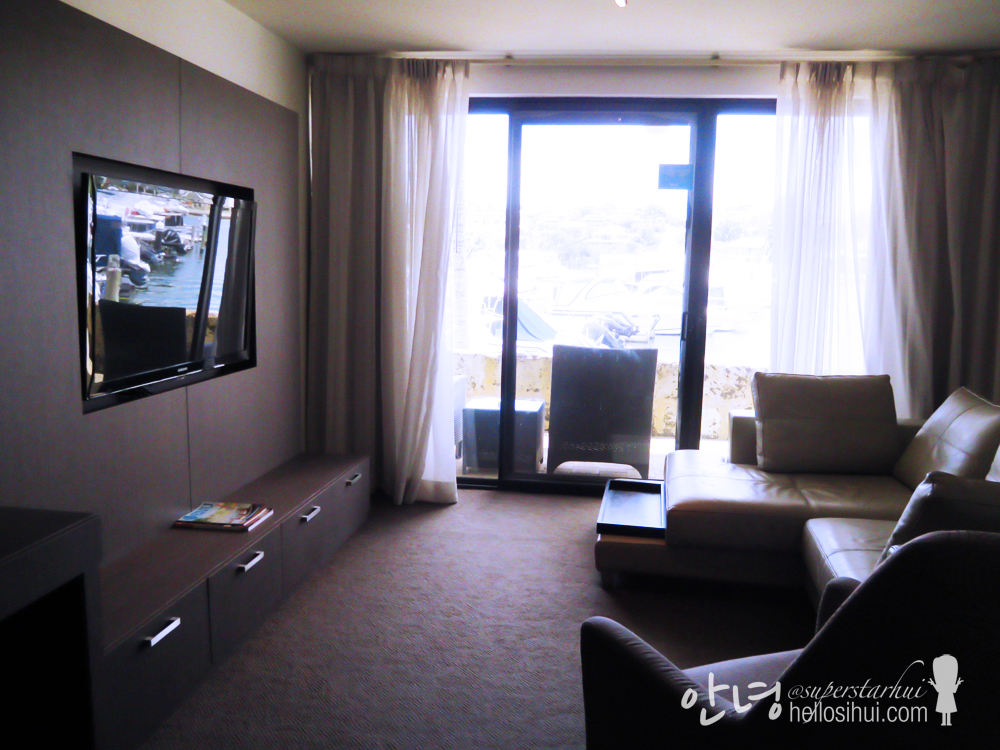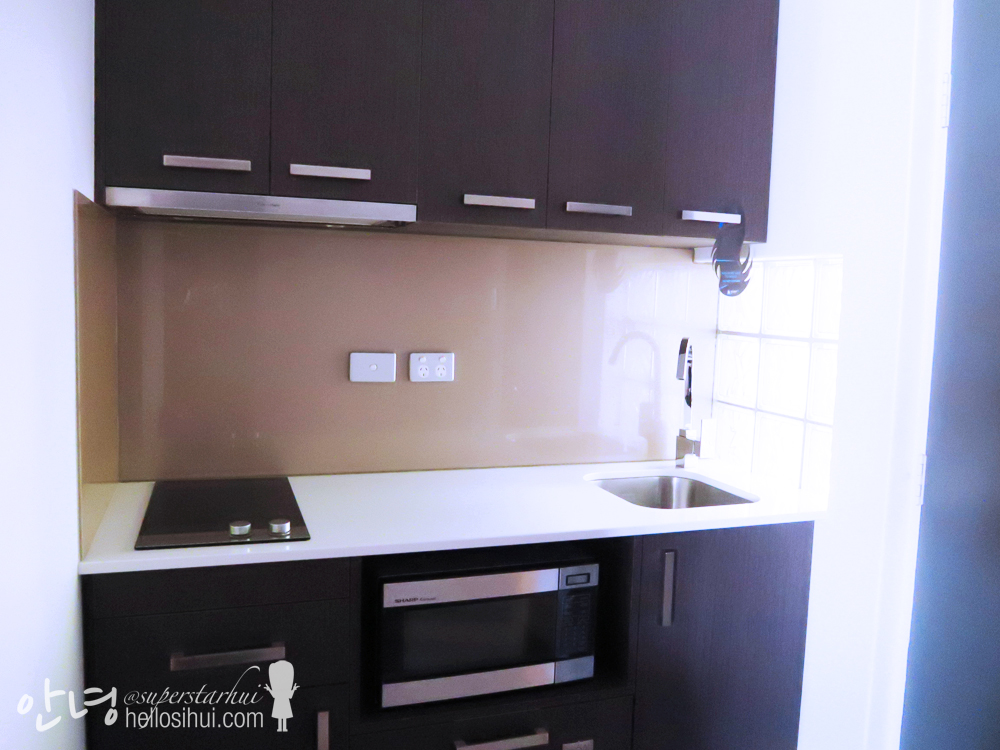 Oh yeah, we have a proper kitchen with oven too! If only we have more days here, we could and maybe even bake a cake! hahahahahahaha! We gonna have awesome dinner tonight, because we have awesome kitchen! :p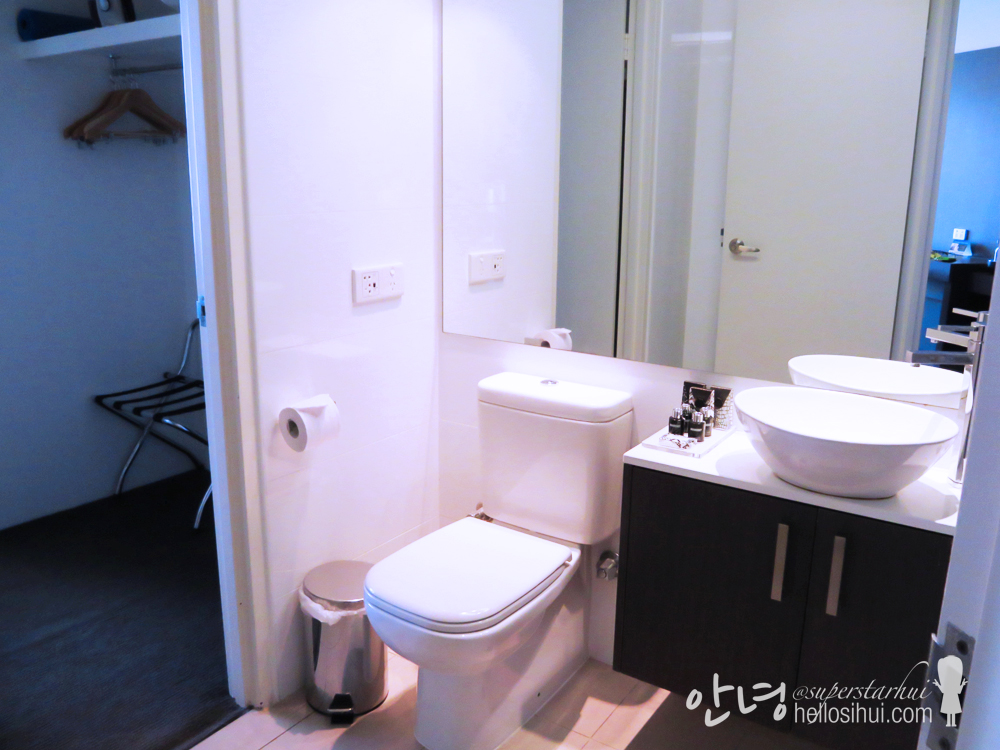 The toilet was big too, connecting the shower room and the walk-in wardrobe! 🙂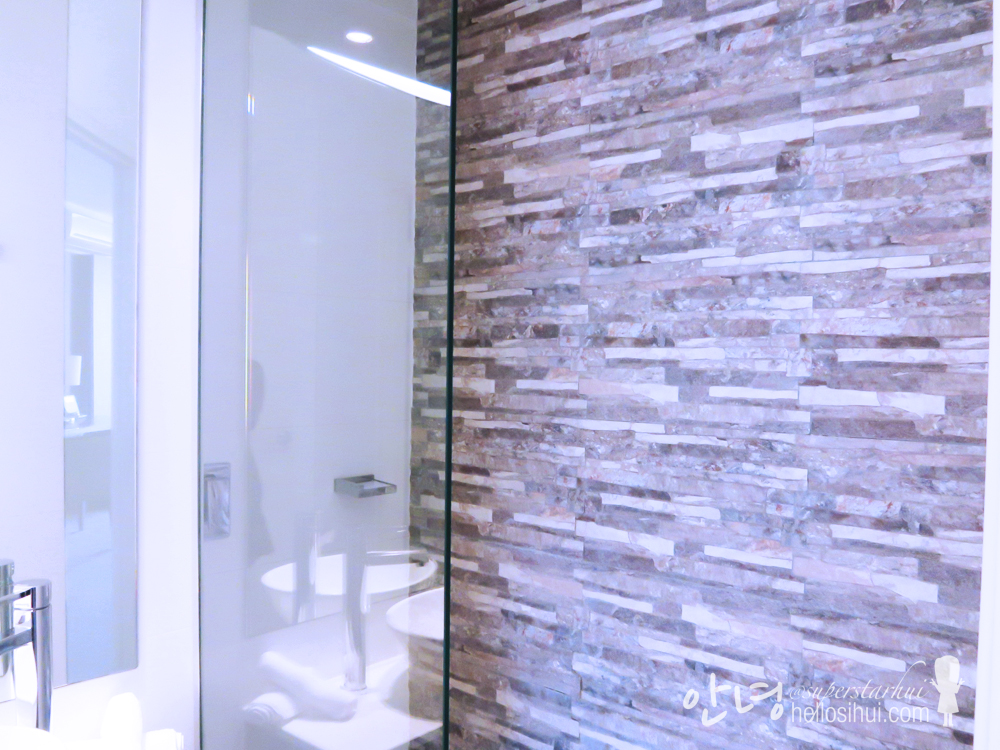 I super super in love with rain shower! 🙂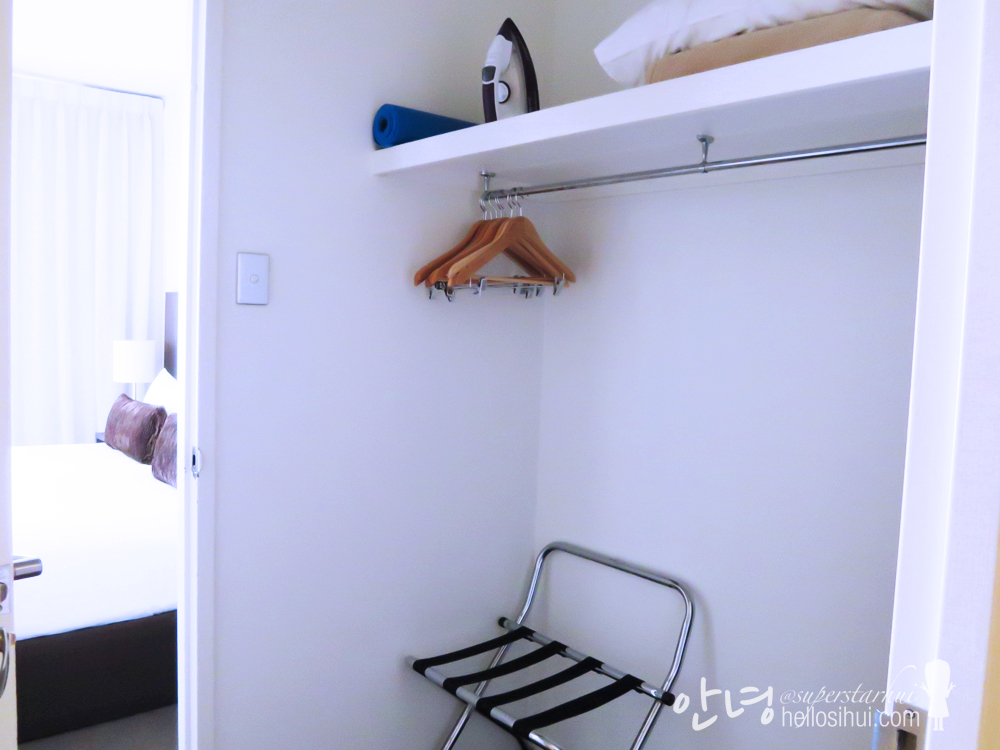 We have yoga mat, we can even do yoga during our stay here! (no lah, we didnt do it haha!!!)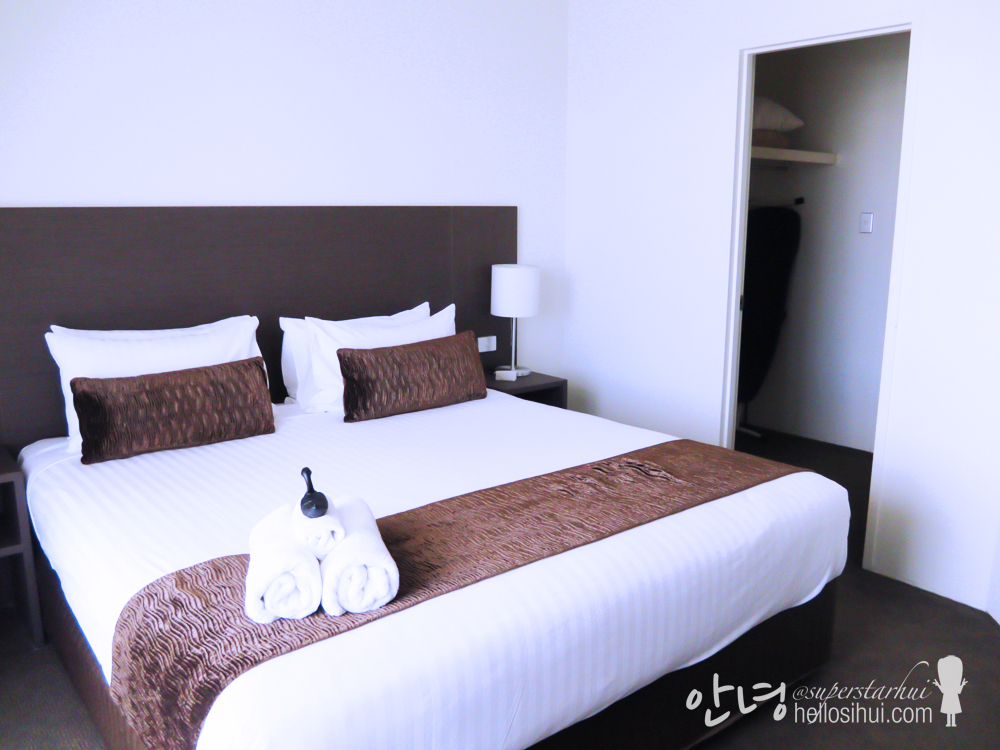 Our bed is really comfortable! 🙂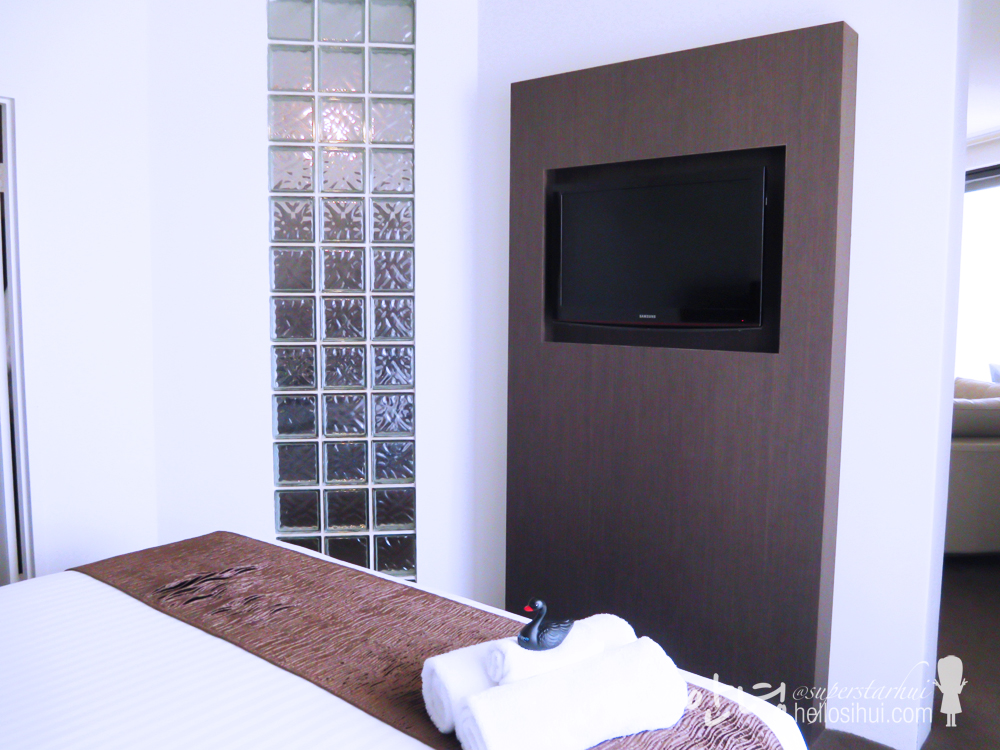 Yes we have a tv in the bedroom too! 🙂 We can even watch our favourite Undercover Boss here too! :p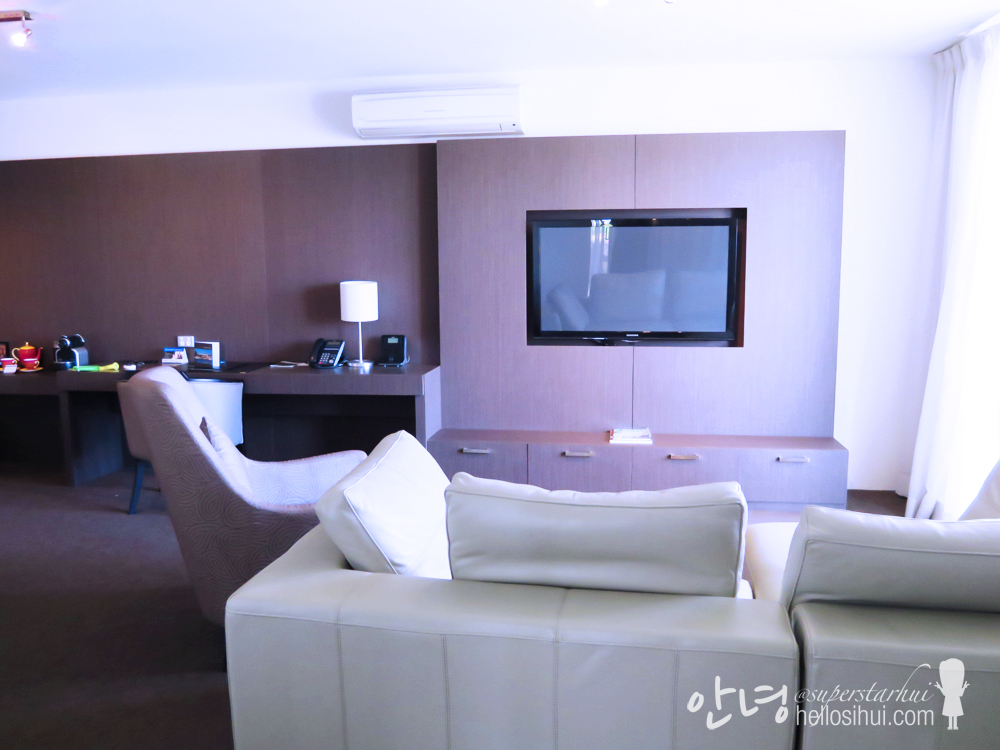 Another view of our living room 🙂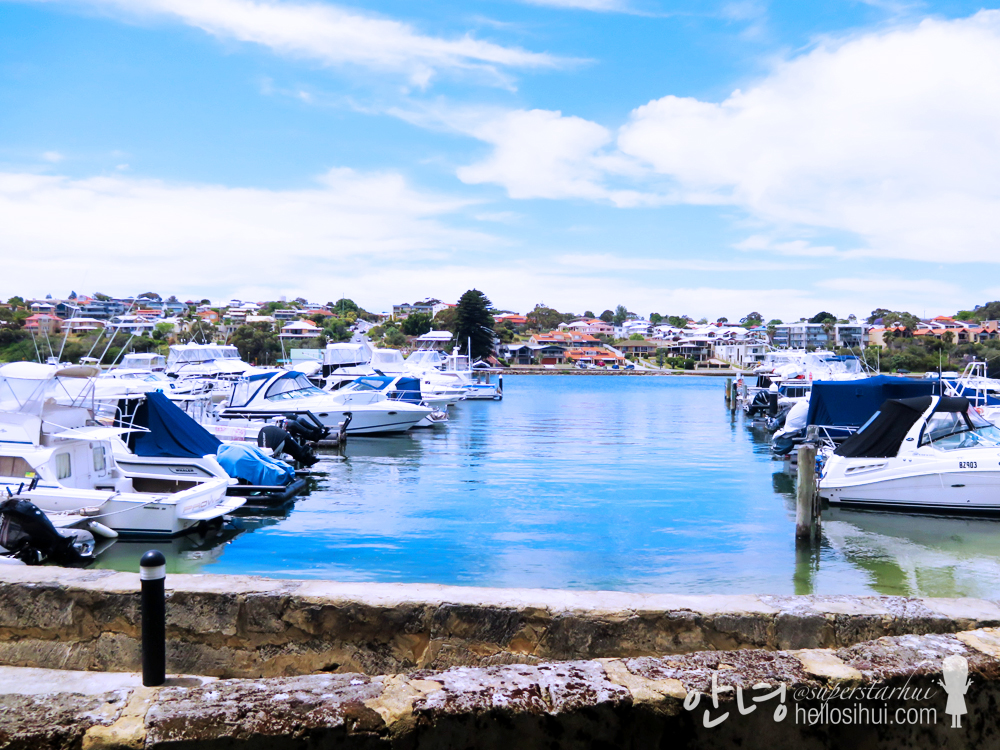 AND YES! THIS IS WHAT WE SEE AT OUR ROOM BALCONY!!!! AWESOME RIGHT!!!!!!!!
After taking lots of photos of the rooms, and going crazy over how awesome this marina view of Swan River… We decided that its time for our lunch, and we headed out to Mary Street Bakery (Yes again! Because we really love the food from yesterday, and wanted to give other dish a try too!)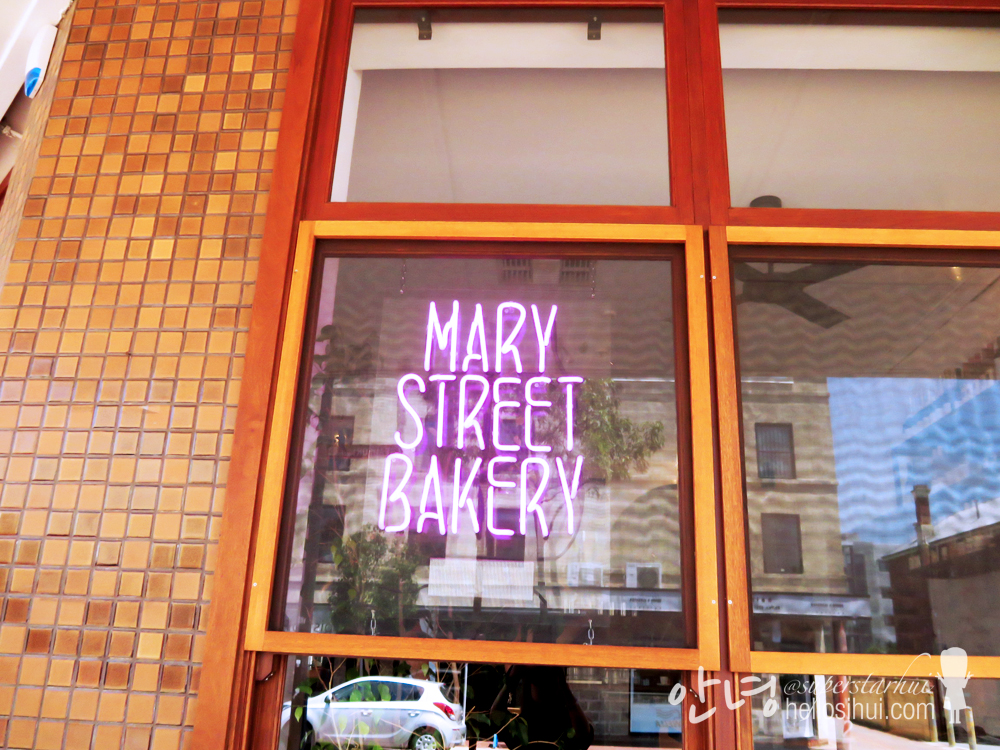 And yes, we are back again! haha 🙂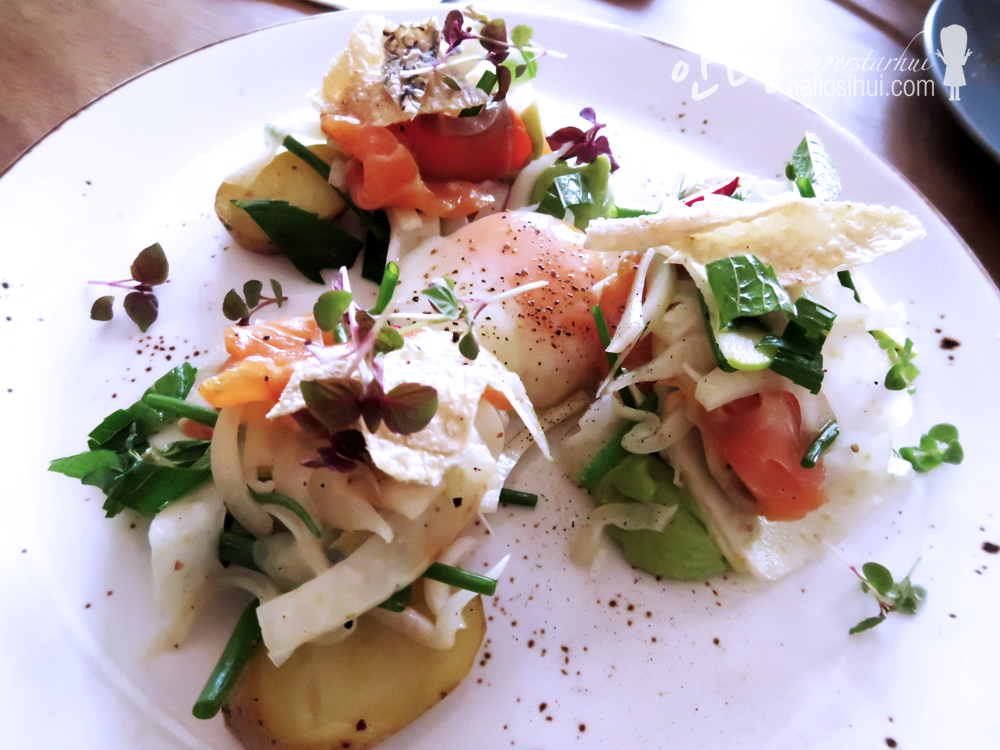 Honestly, the food was okay, but will prefer the spread from yesterday meal. It is more delicious and tasty as compare 🙂 And remember the well-known Salted Caramel Donut that both my friends love? Yes, we did takeaway this time 🙂 But, it is best ate in the cafe than doing a takeaway :/
Our next destination will be Fremantle Prison, which is a former Australian prison used till 1991. We joined the tour, and its one of the most enjoyable tour I ever went in oversea. The guide is funny and lively while sharing many happenings with great descriptions what I can literally imagine it.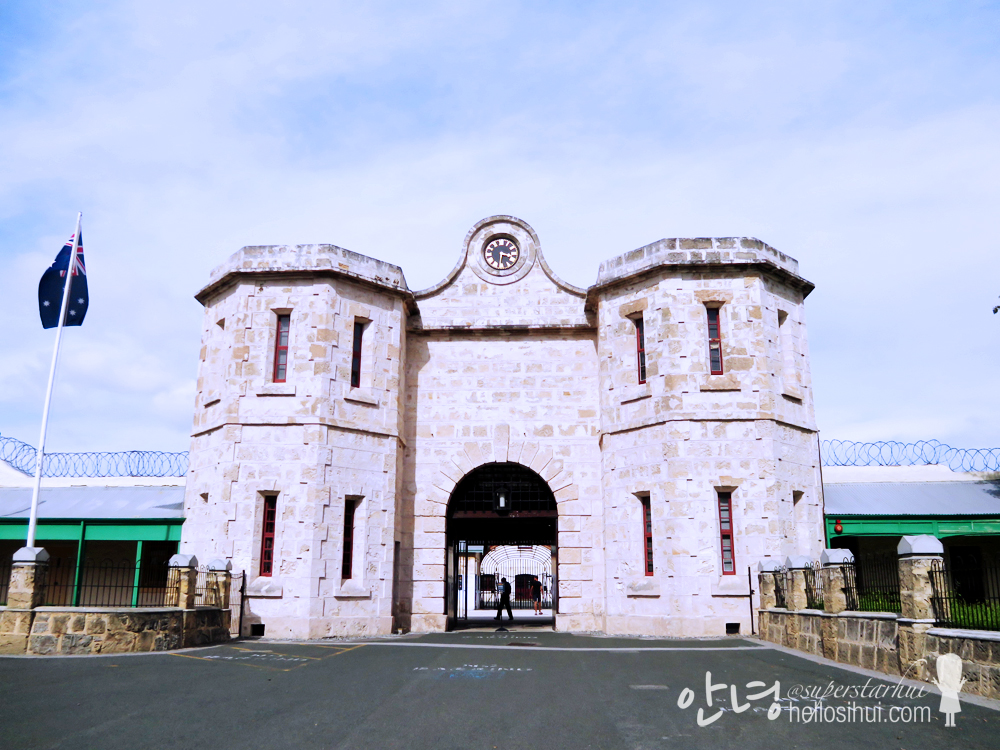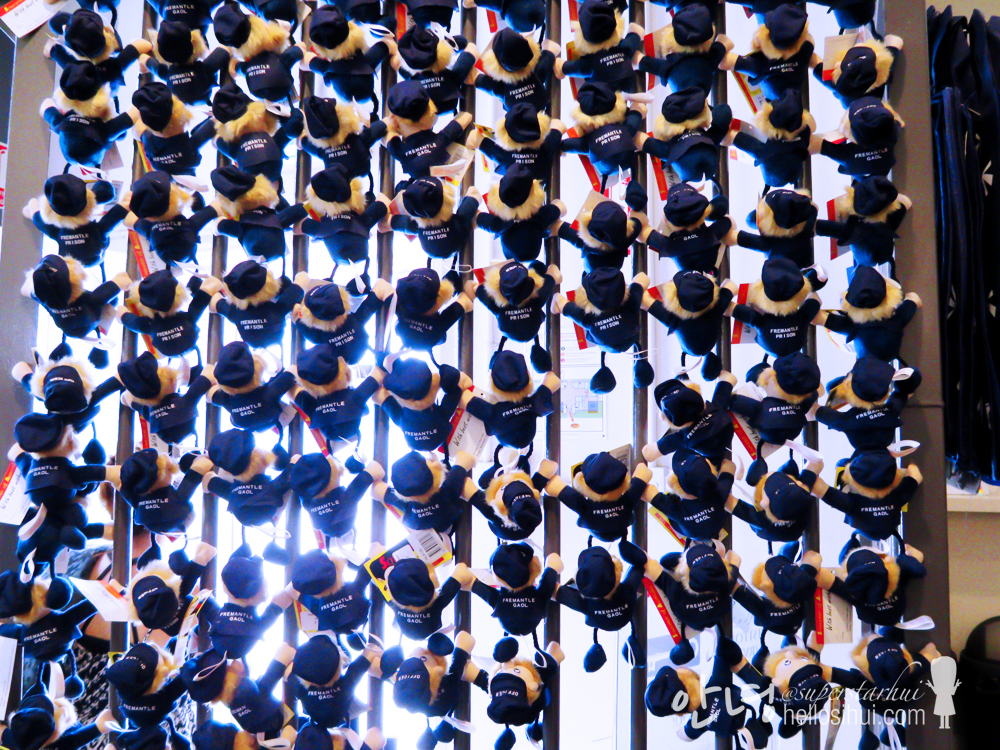 We were too early for our tour, and we were walking around the gift shop. I thought the soft toys – Prisoners & Police is really cute!!! No I didn't buy it haha 🙂
And so, we started our Fremantle Prison Tour now 🙂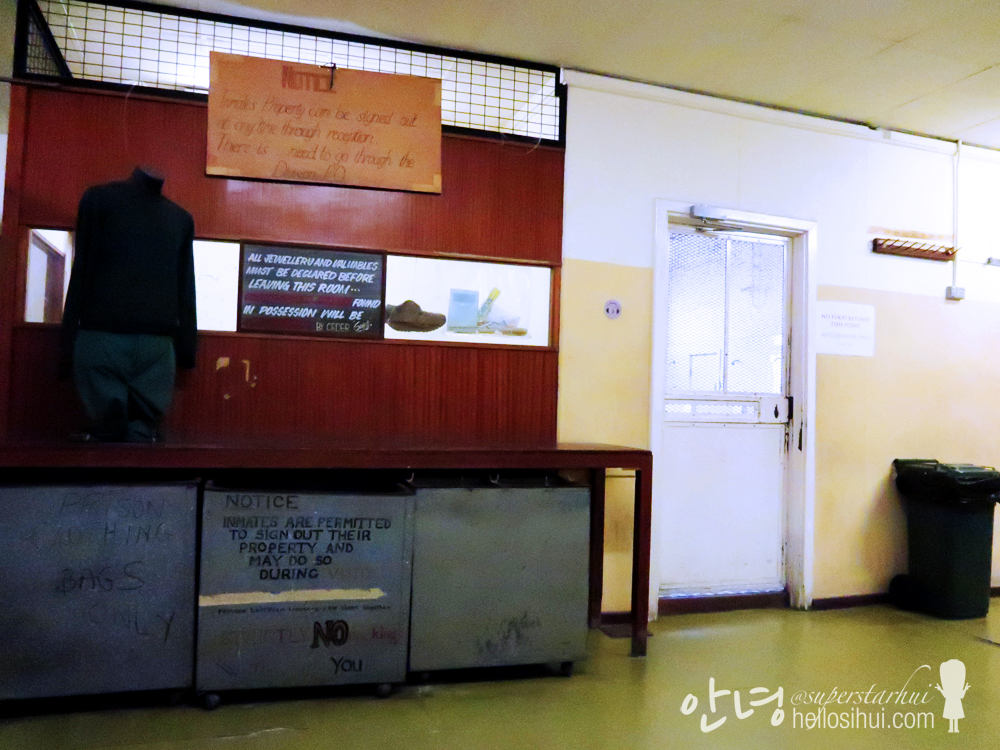 After being convicted, and brought over to this place, you gonna surrender everything here.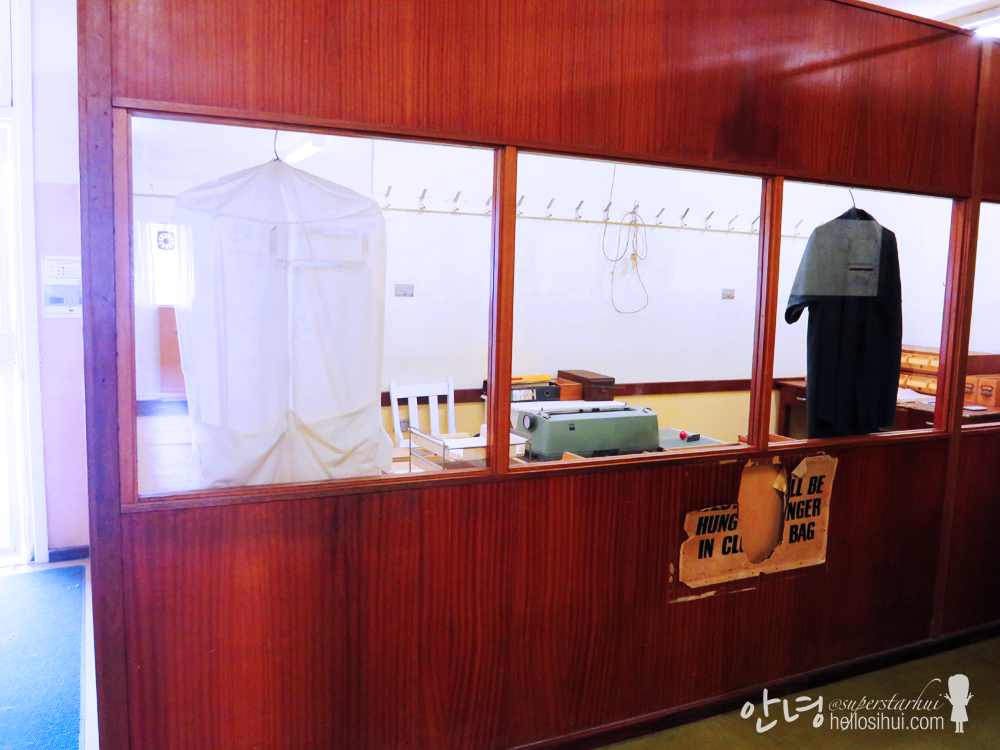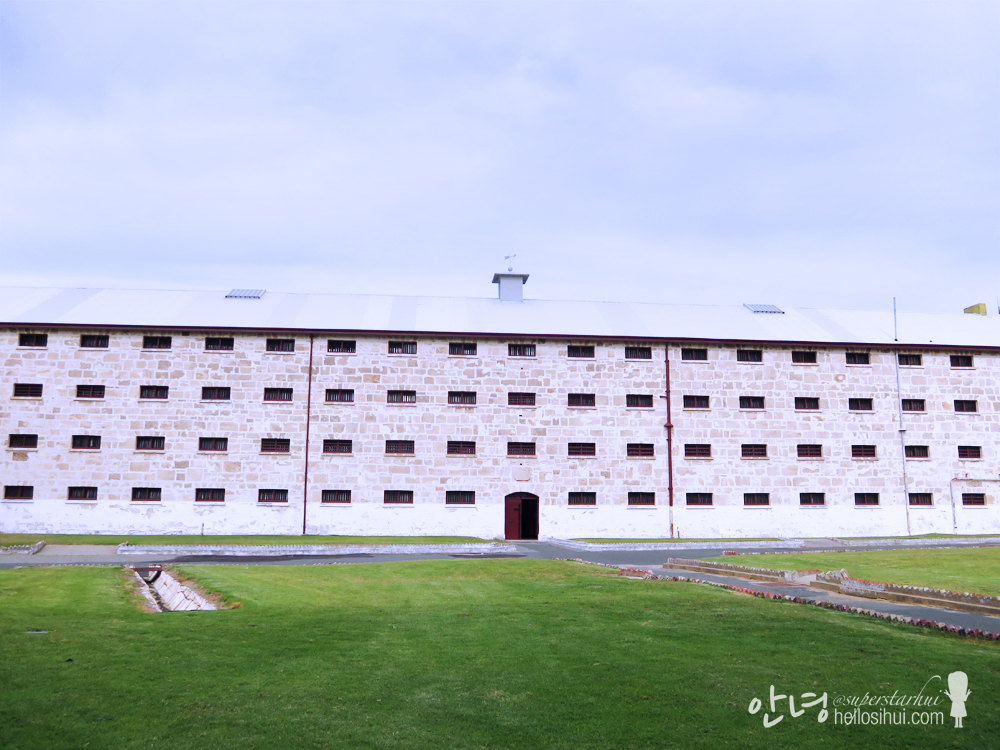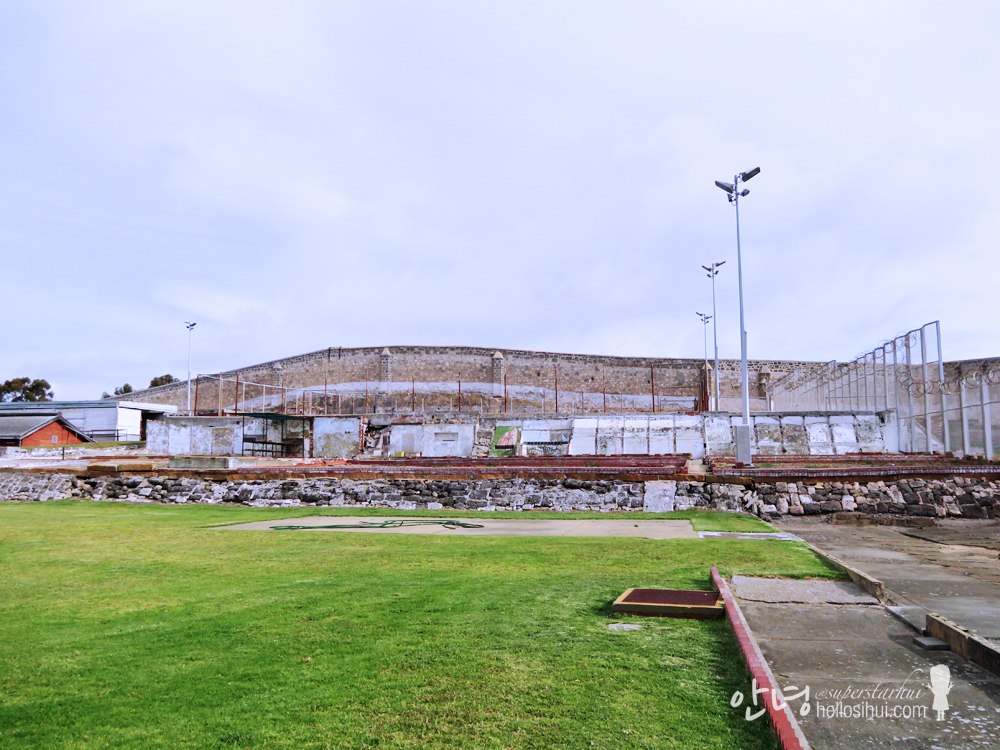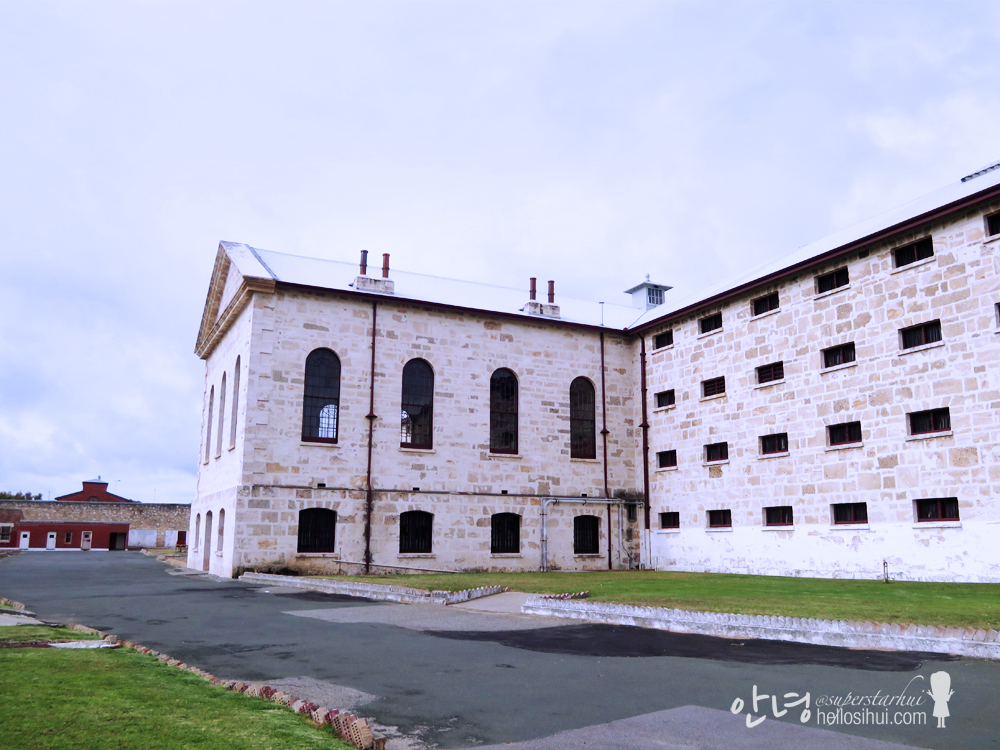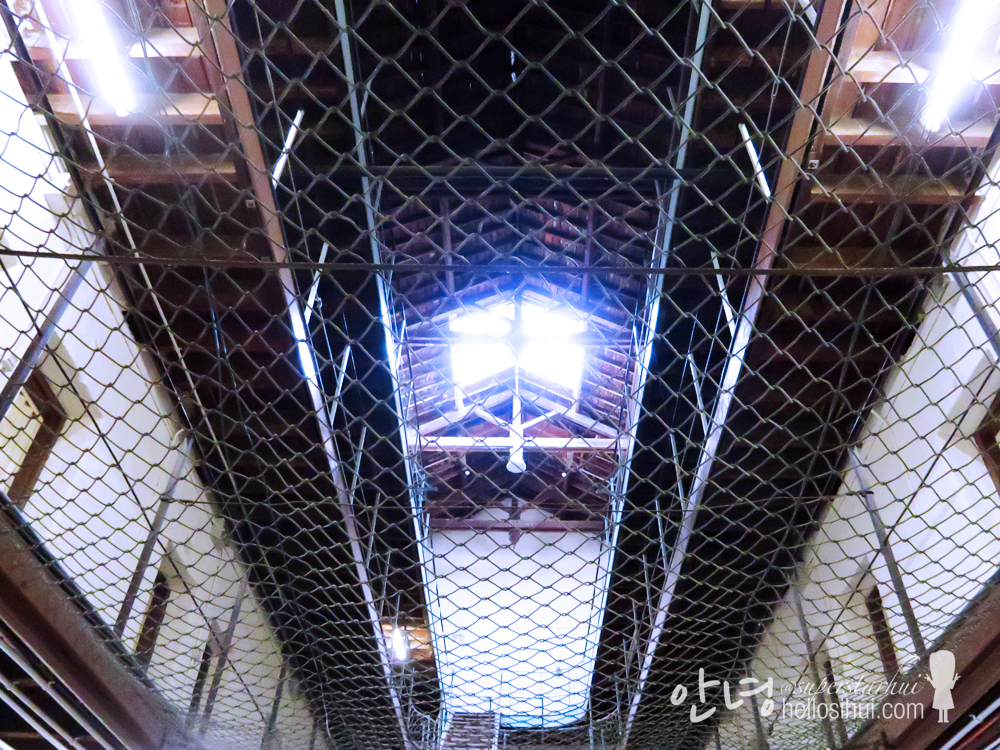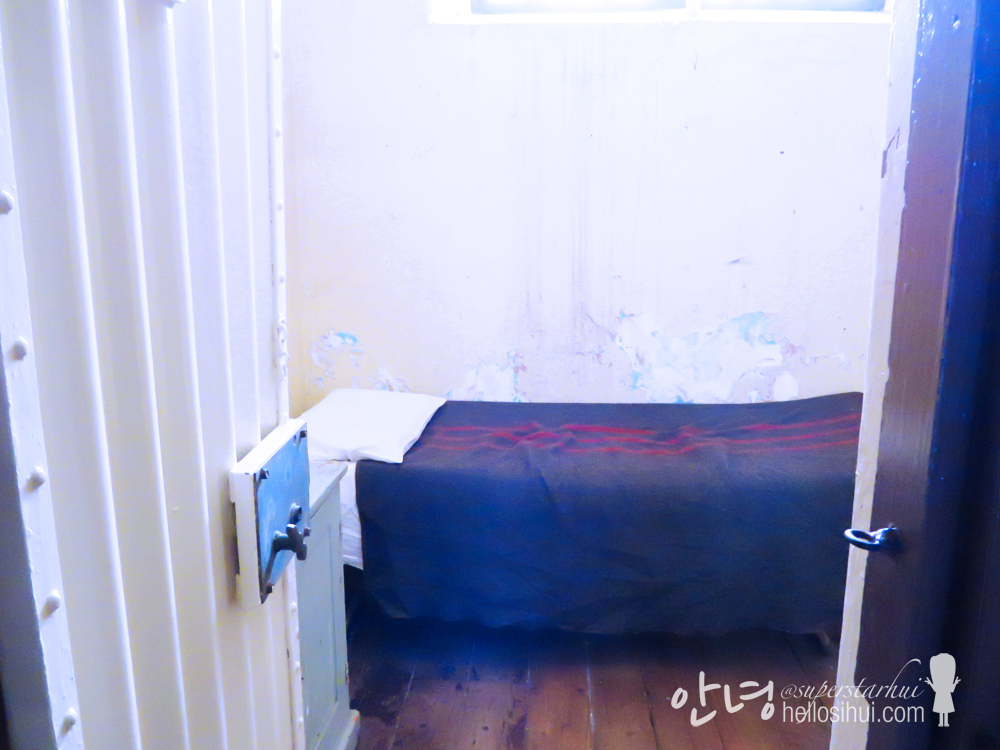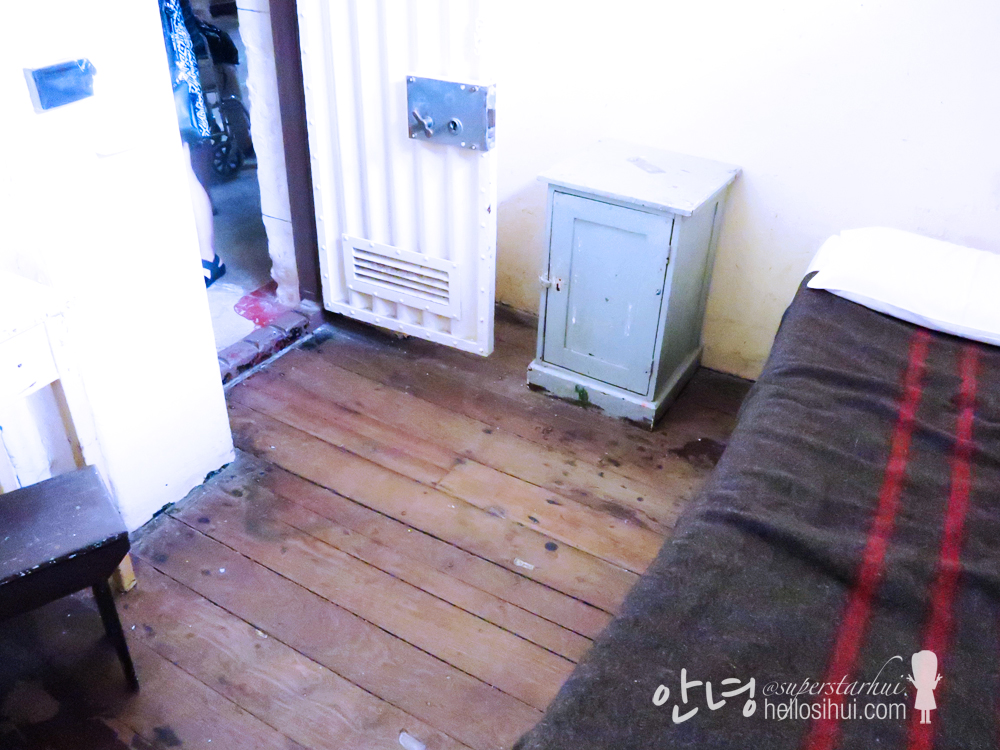 The room are really small, but they have basically what a prisoner need! 🙂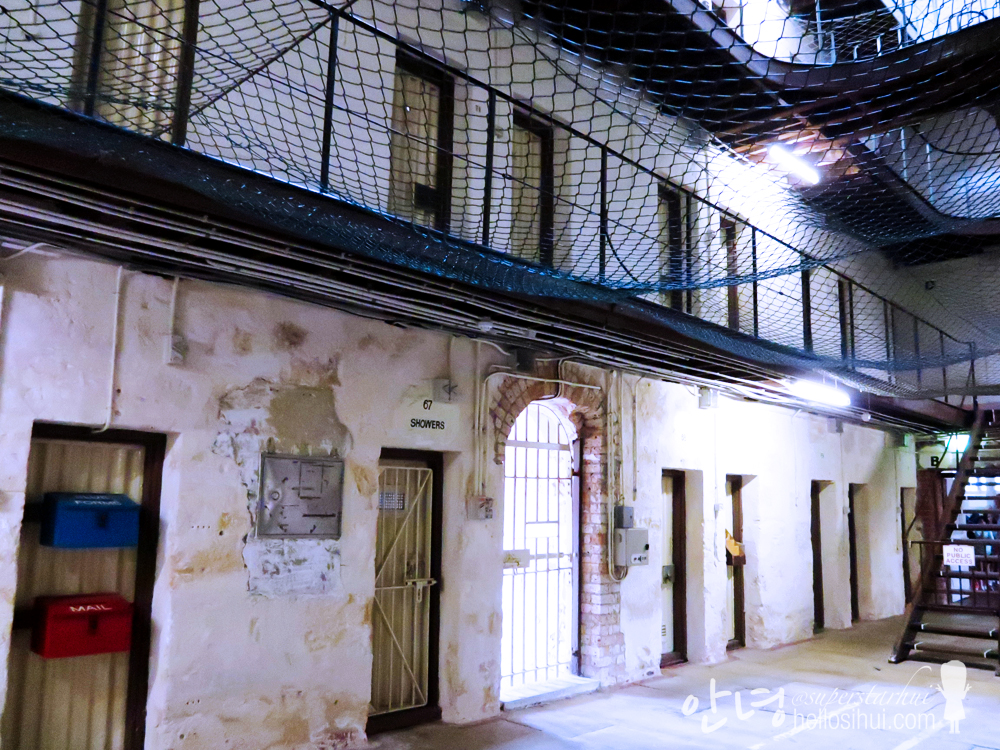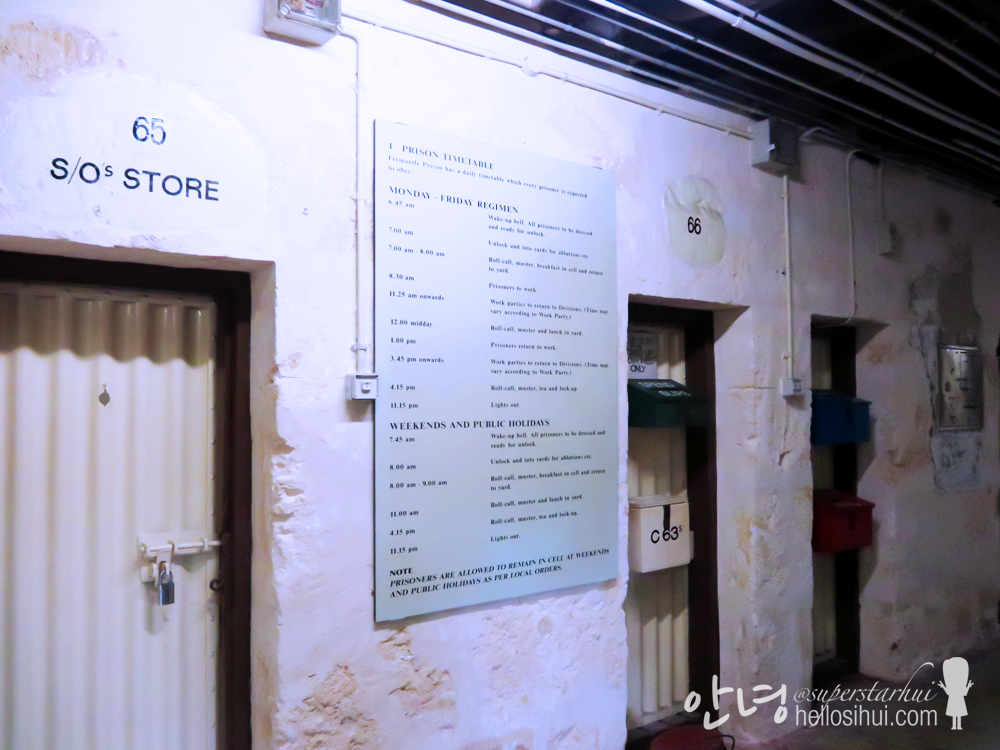 Their daily schedule.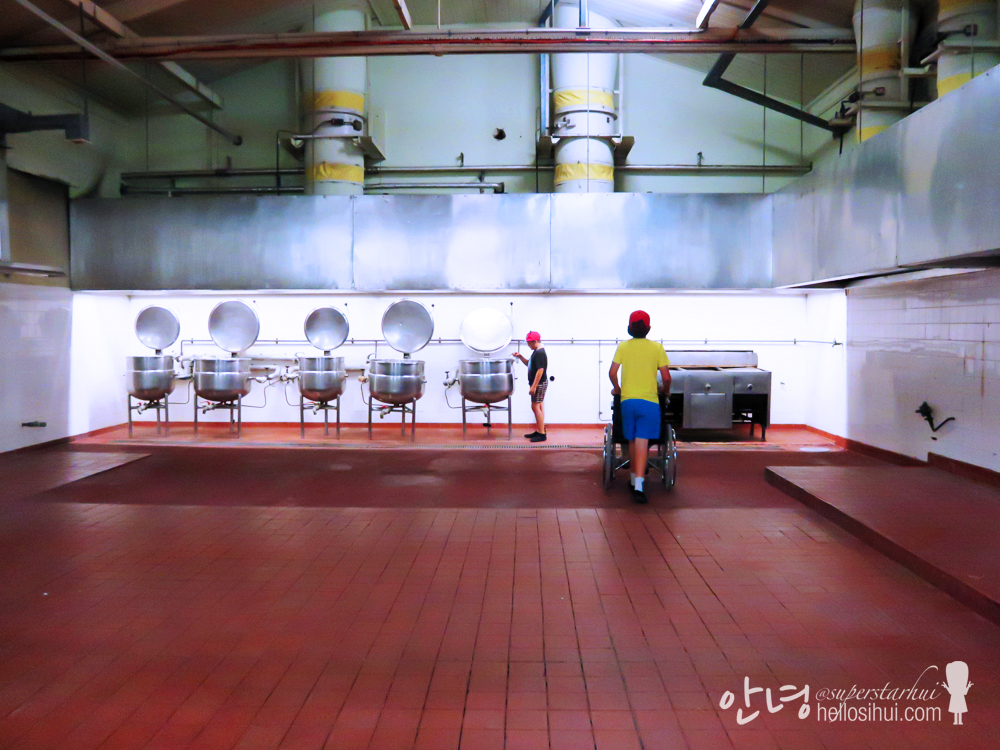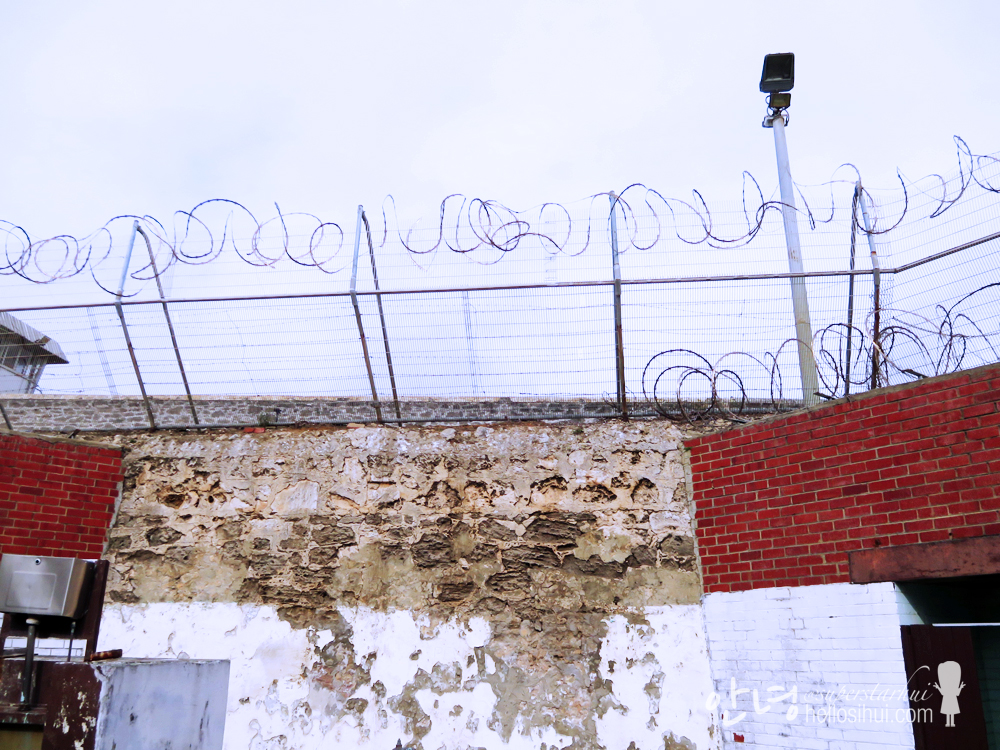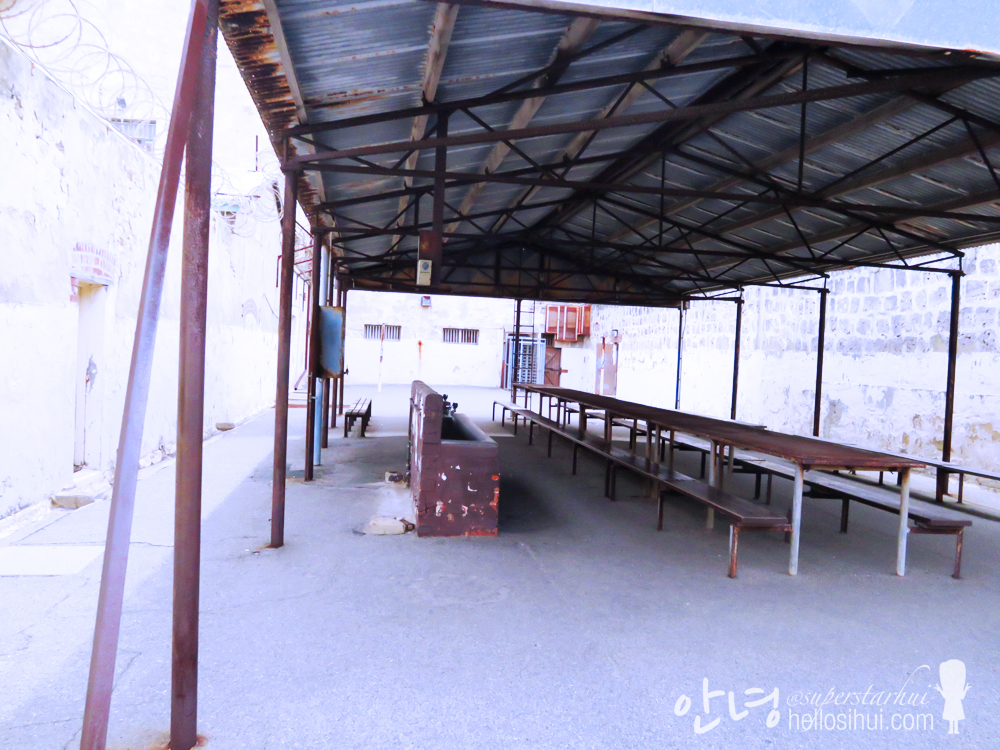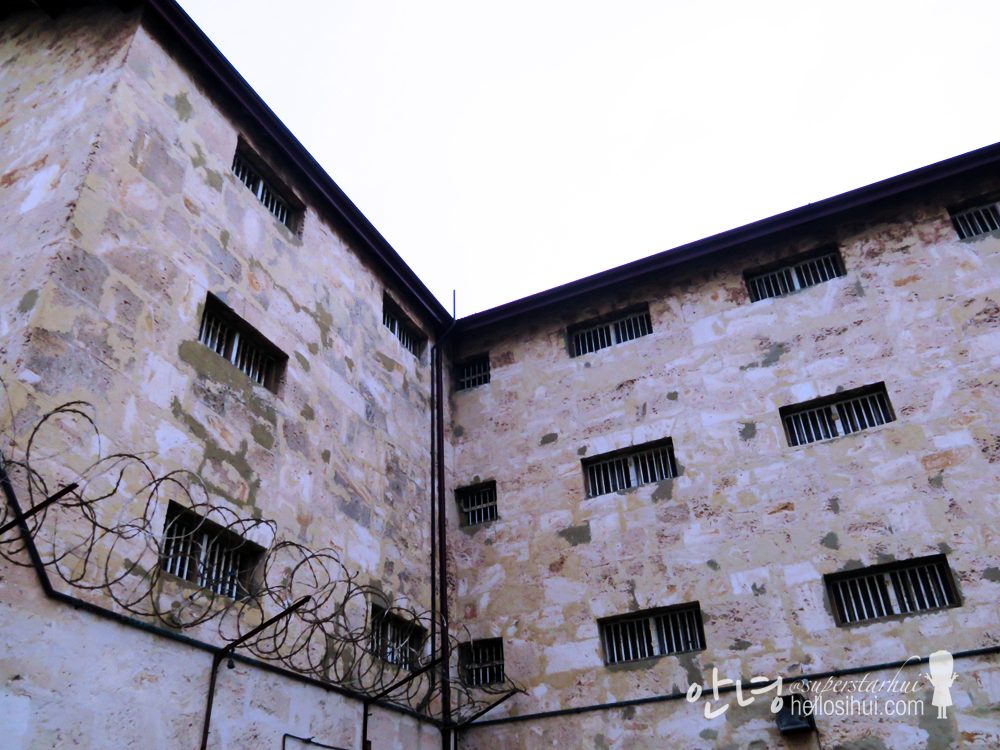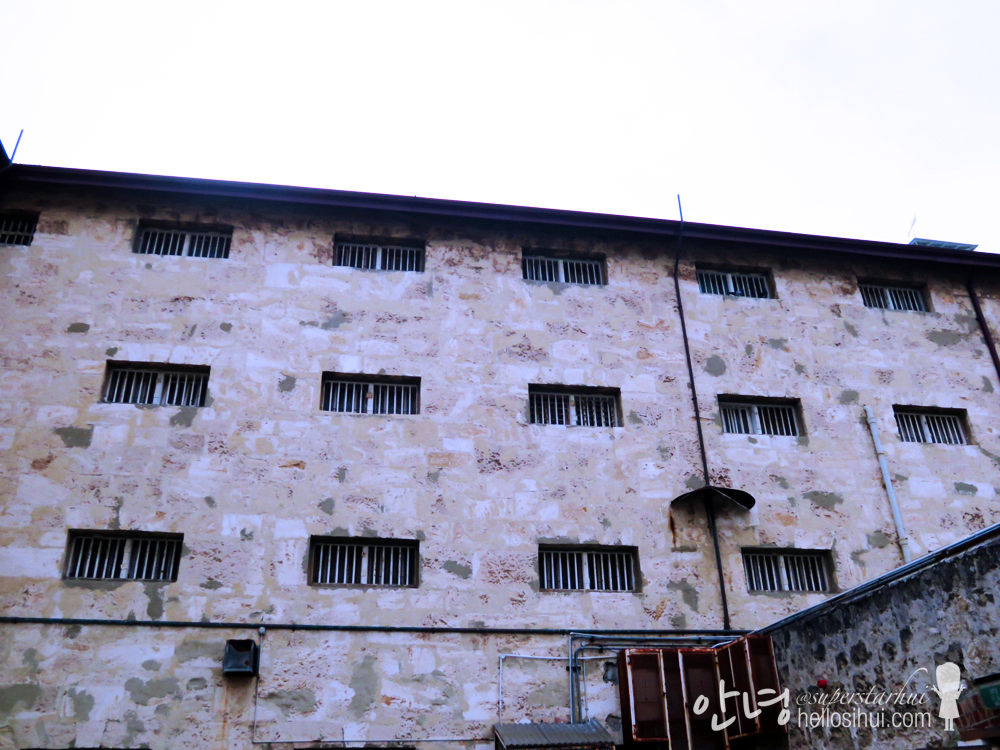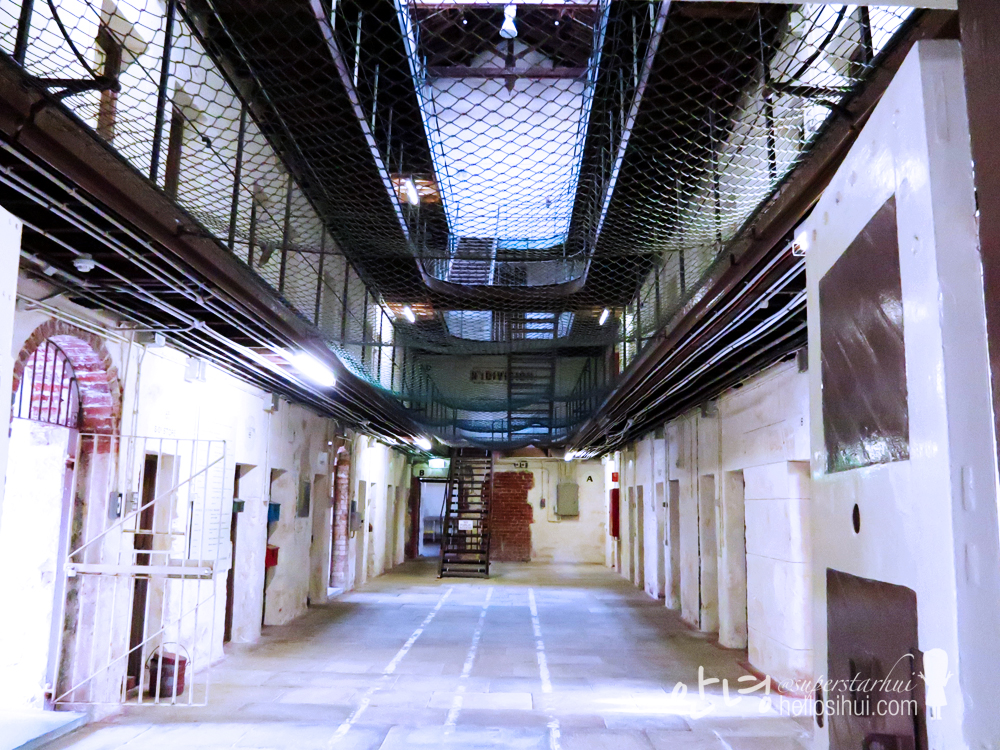 Another part of the main cell, which I forget for which purposes! :p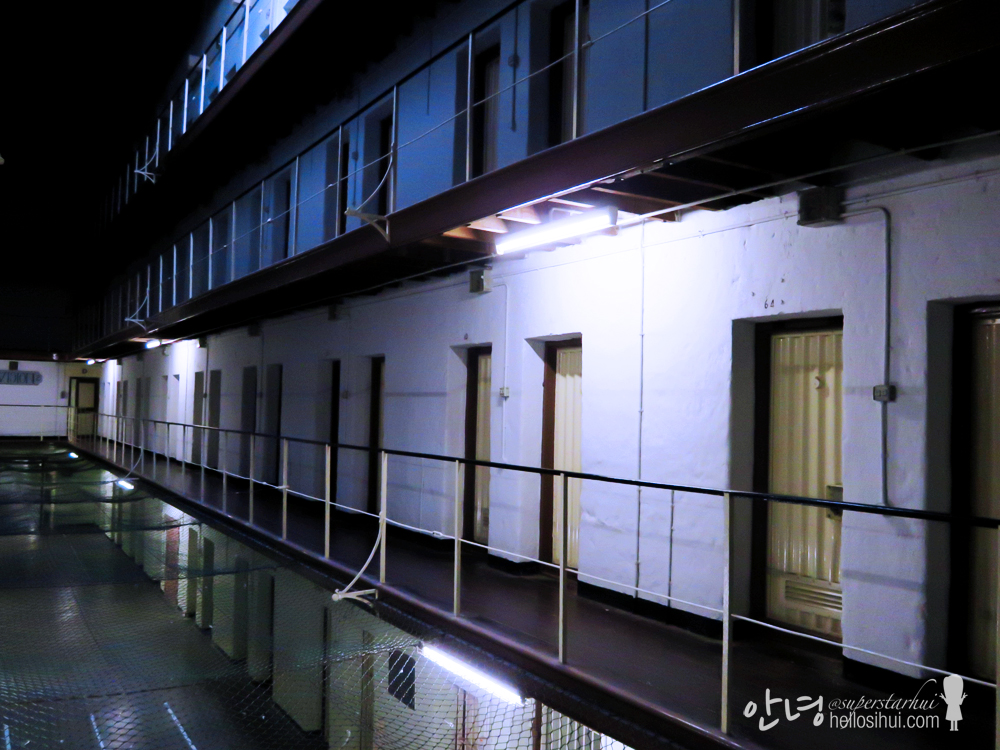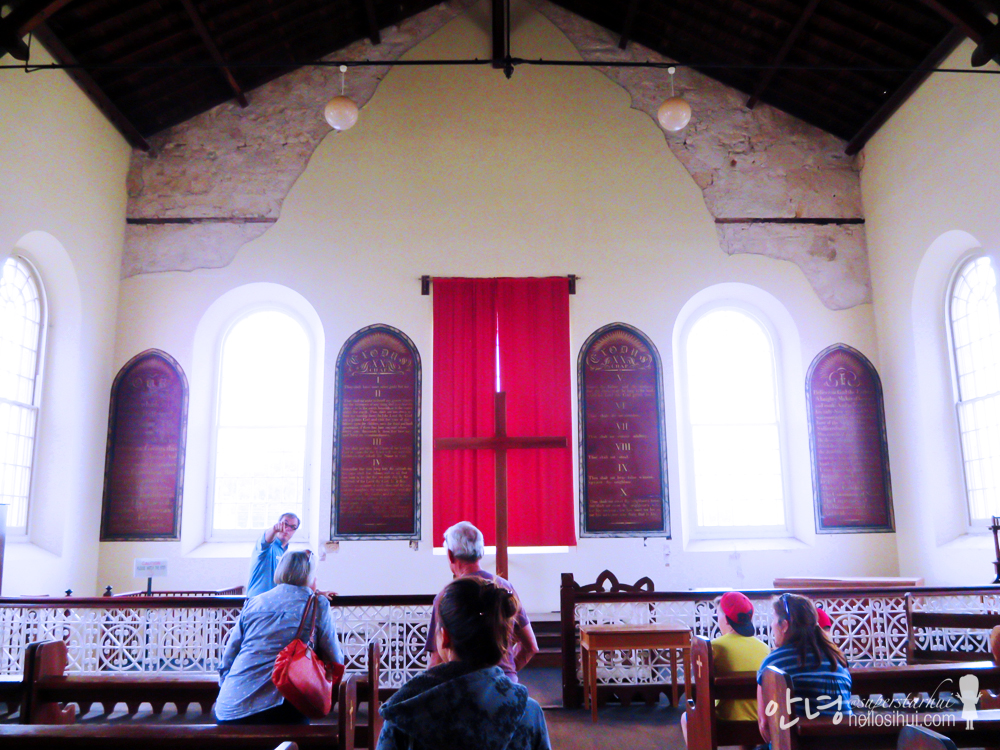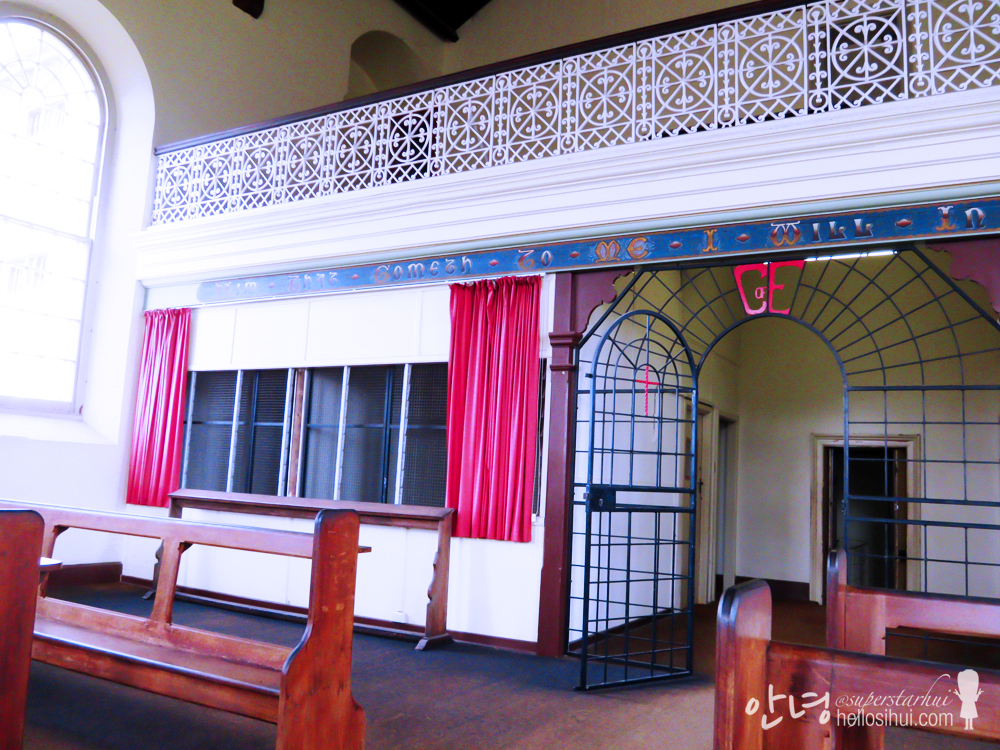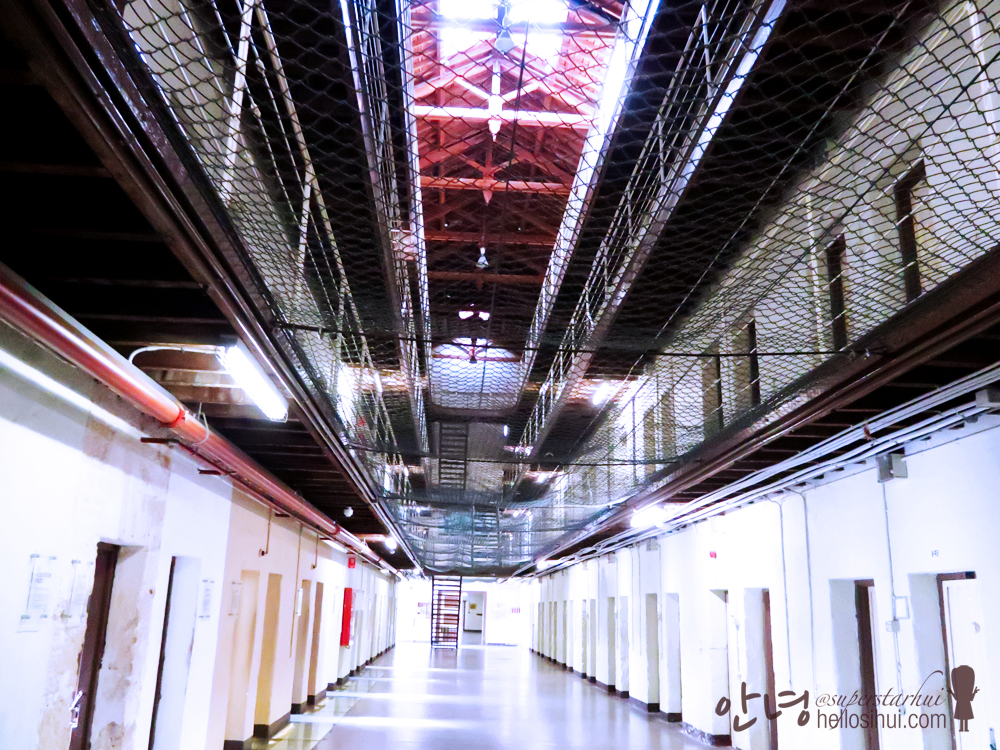 This look even a smaller room.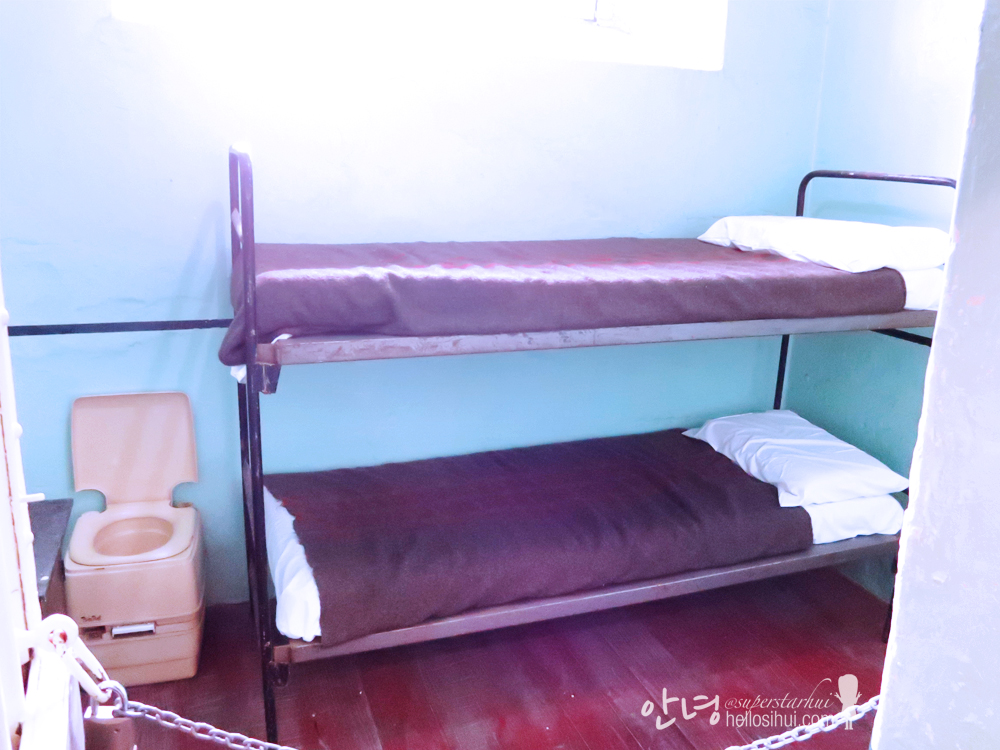 Because it get too crowded, and they started to have bunk room for 2 pax.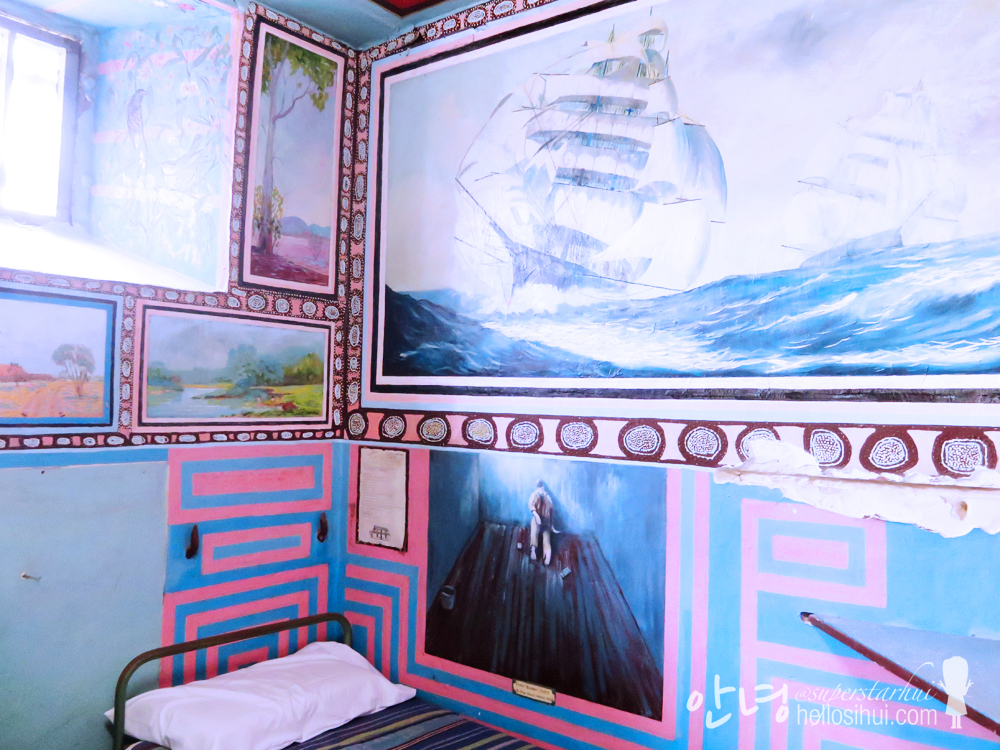 And this is really interesting, there's someone who spent his time drawing on the wall. I have to say, he is a good artist!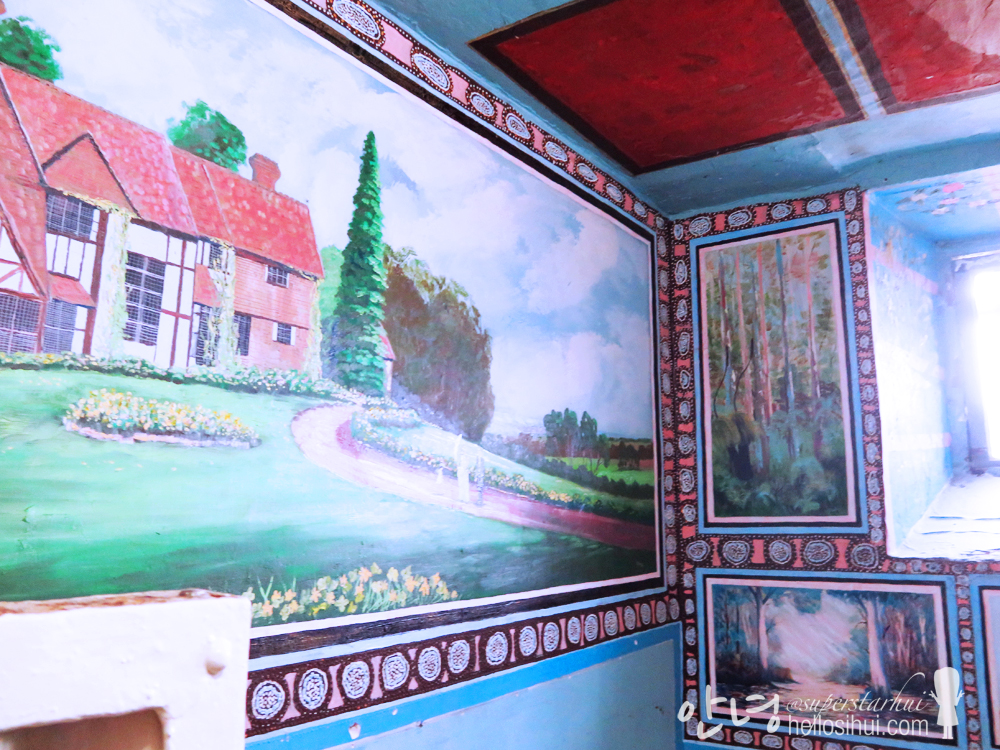 The drawing are well-drawn and well-coloured.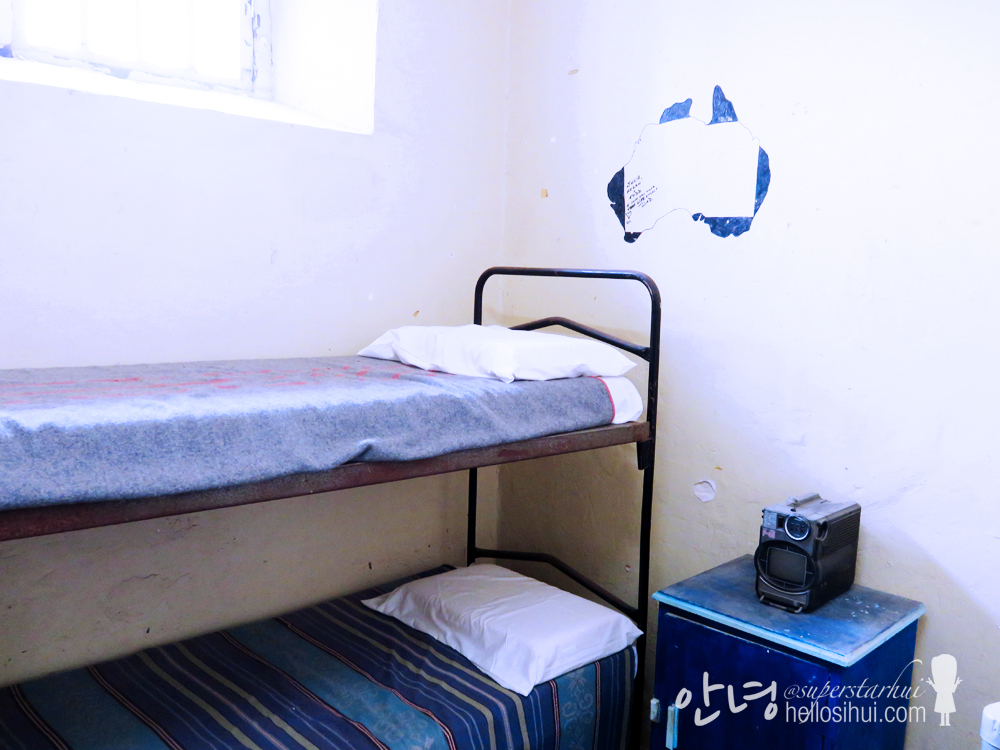 Some of them will "buy" radio or tv for leisure, but I am not sure how they actually buy it! haha :/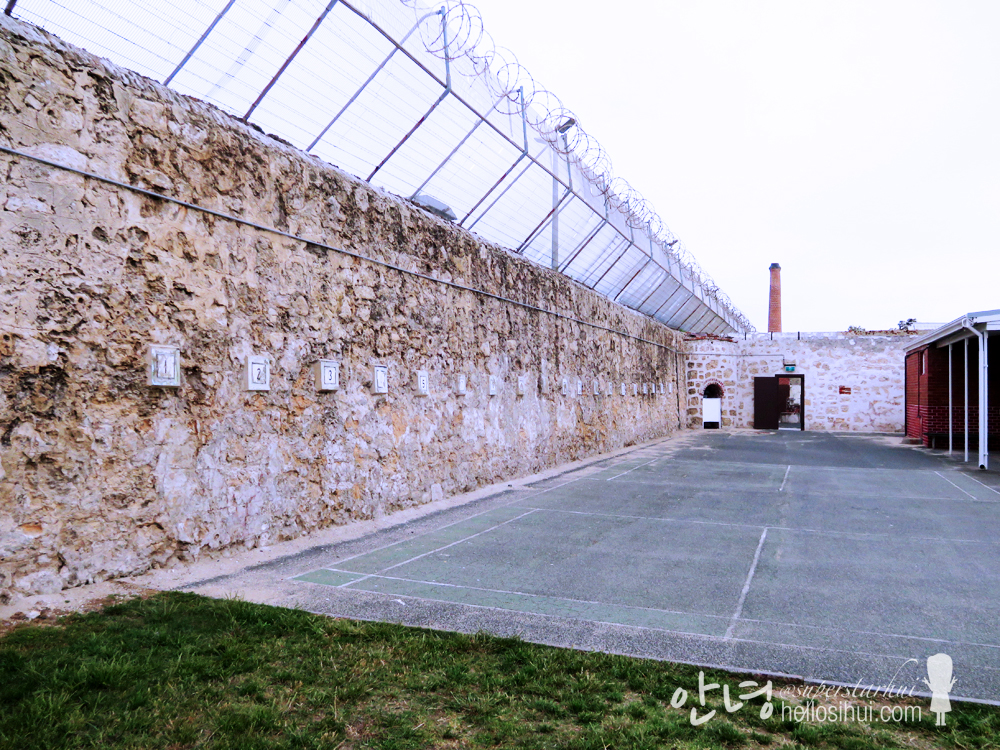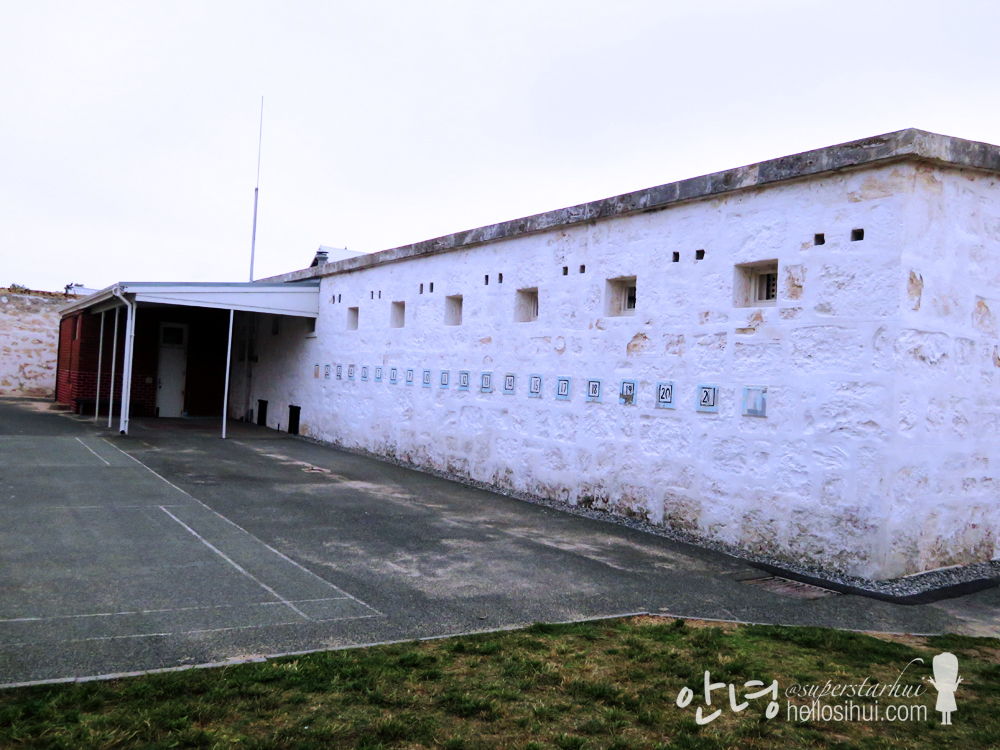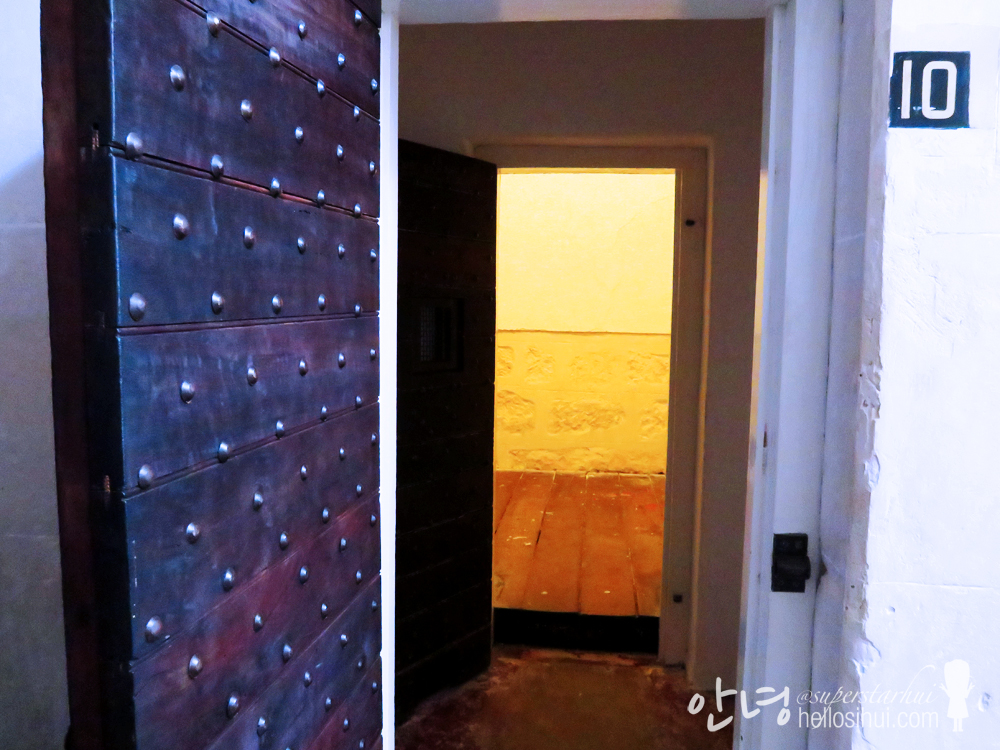 We went to this room, and our guide close the door and off the light. And its really pitch dark, where he told us one of the prisoner that live inside for 23hours everyday with just bible. Its really scary because you cant even see anything in front of you! 🙁

And this is the death sentence.
The tour ended with a blast, I have to say, its my first time enjoyed so much from a guided-tour. This tour is really interesting and we get to know more about how a prison operated and how a prisoner was brought into the prison since day 1. From how they going to surrender their everything > their room > their daily schedule > places that they have their free-time > facing stroke sentences etc.
I will recommend other friends to join the guided-tour too! 🙂
Before heading back to make our dinner, we wanted to get some nice food to prepare in our new accommodation 🙂 Yeah! With really well-equipped hotel room, we can basically cook anything and everything too! hehehehe! 🙂 So, as we were driving to Coles, we saw this beautiful big wall mural, that we can't help it and stopped for photos! Yeah! 🙂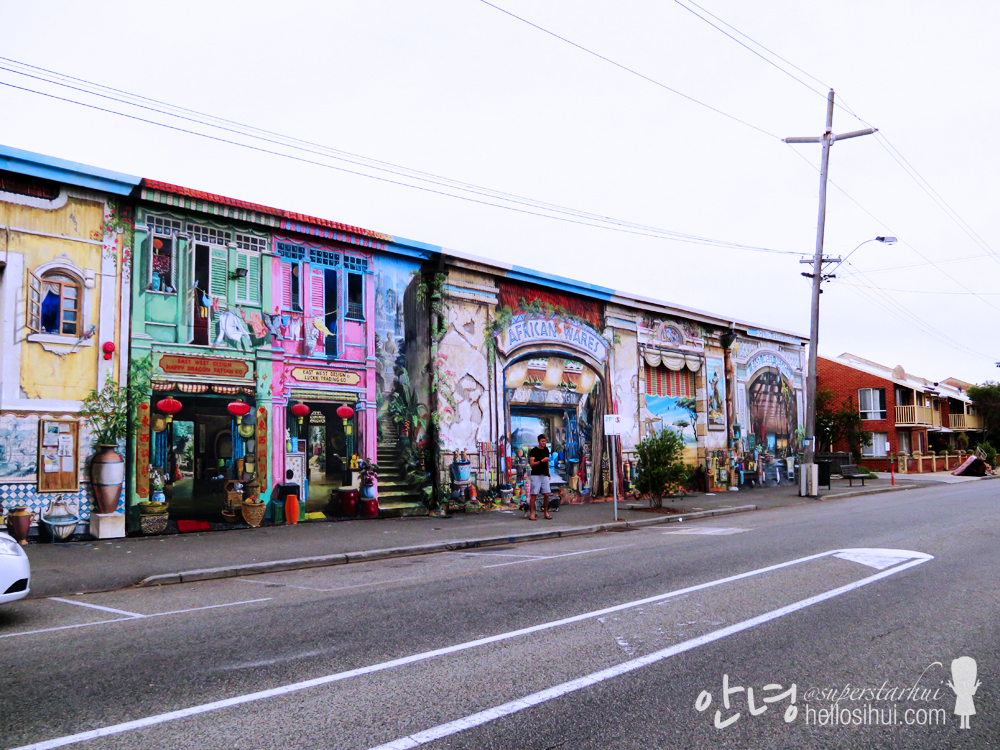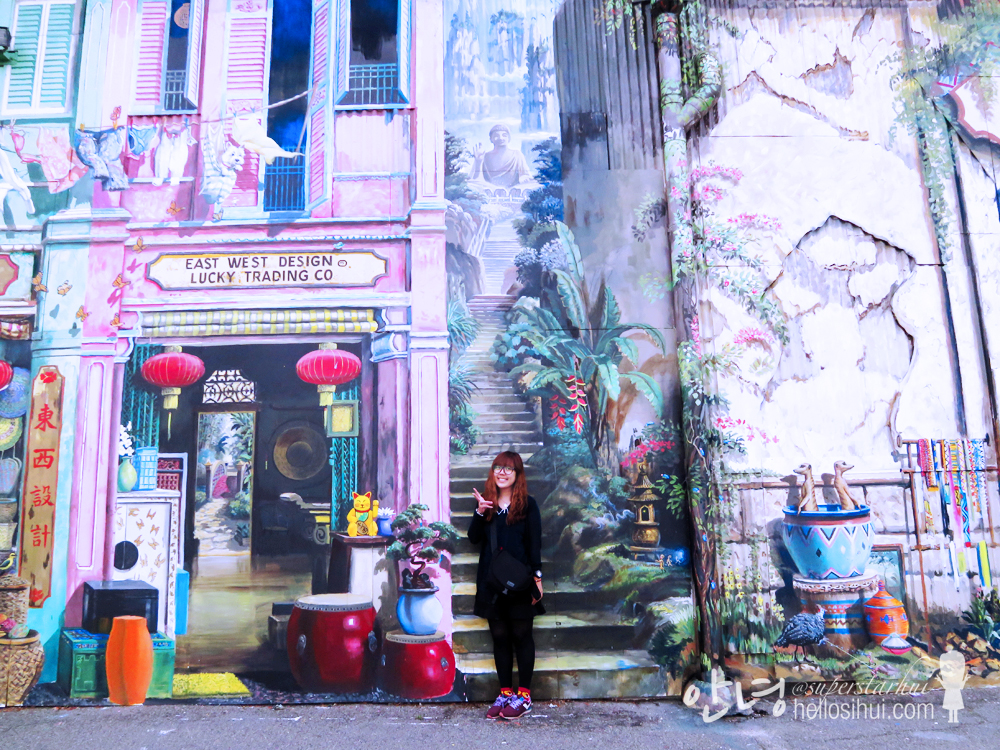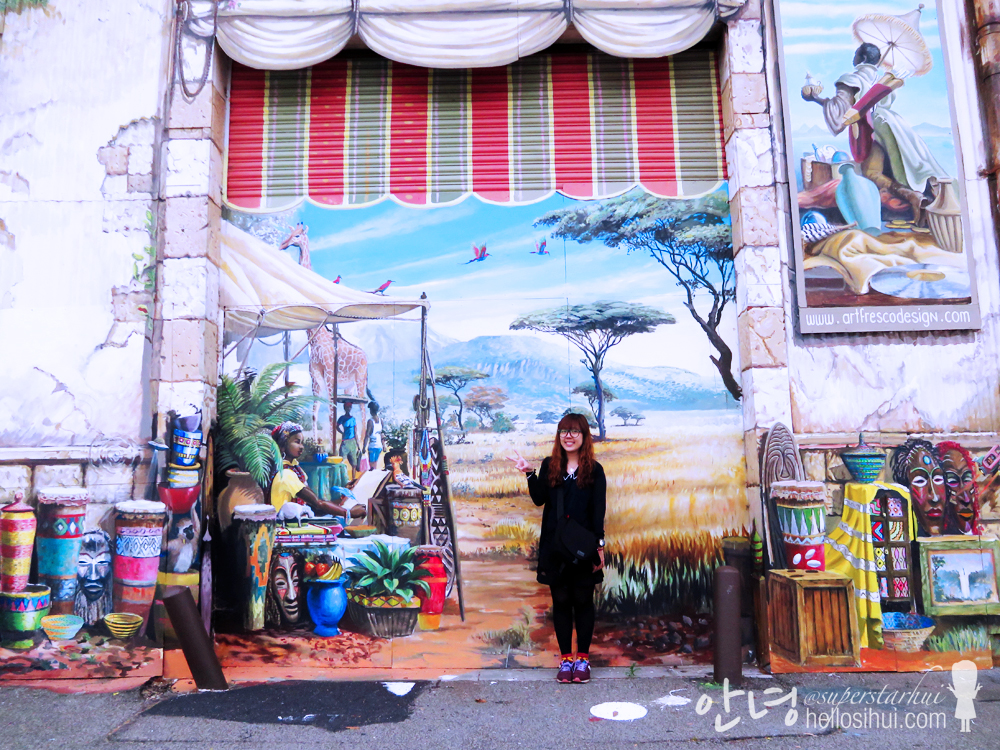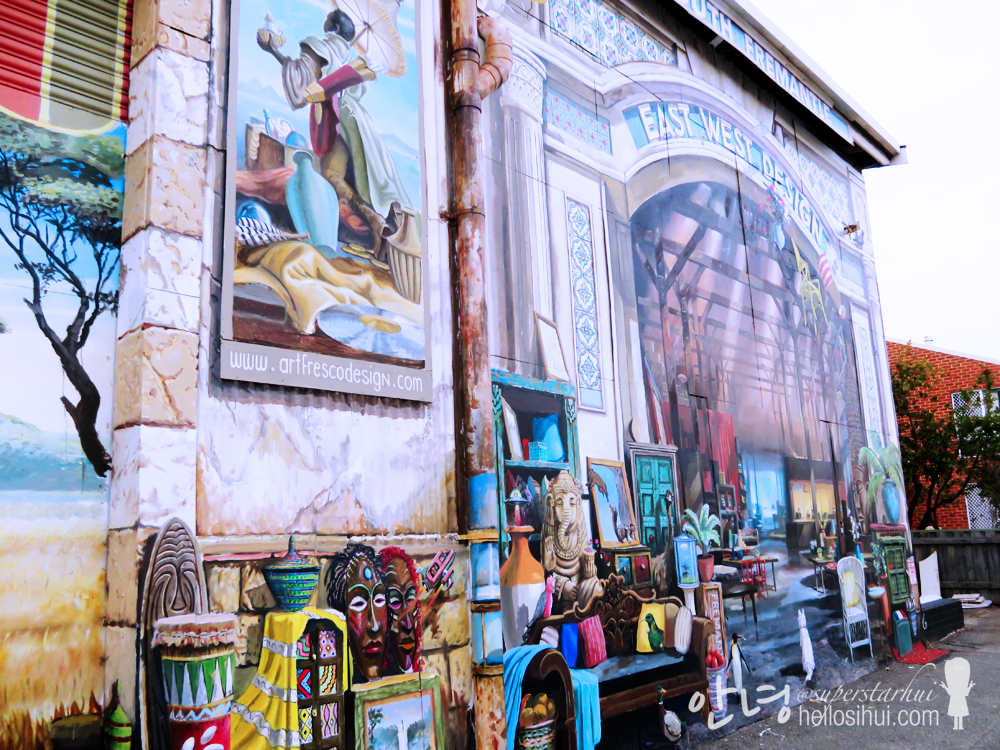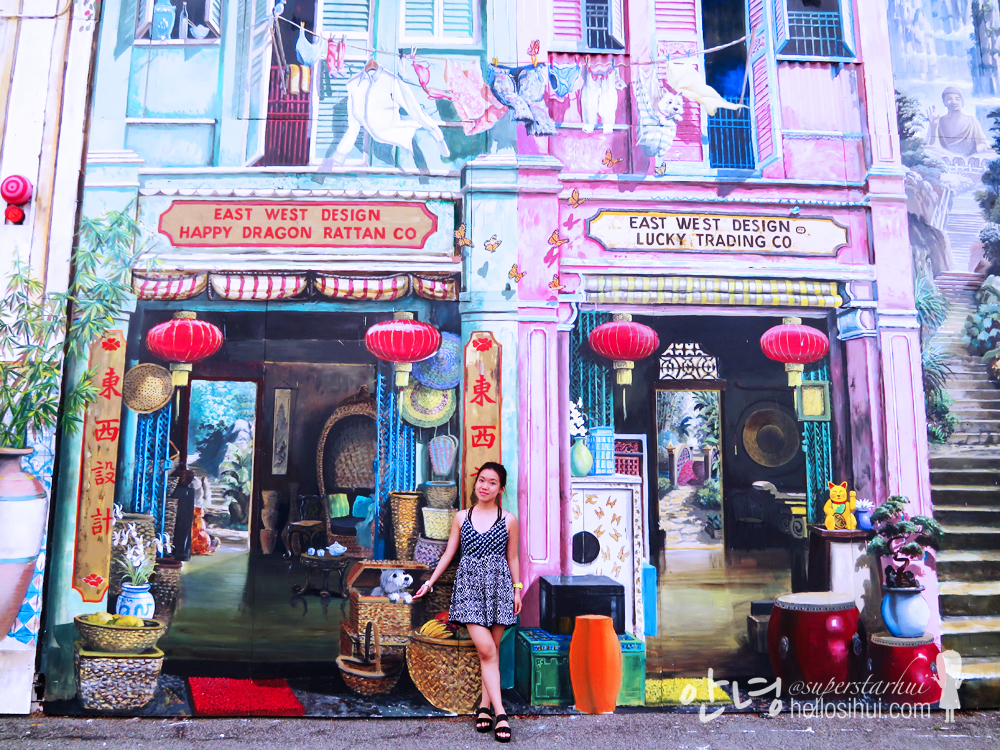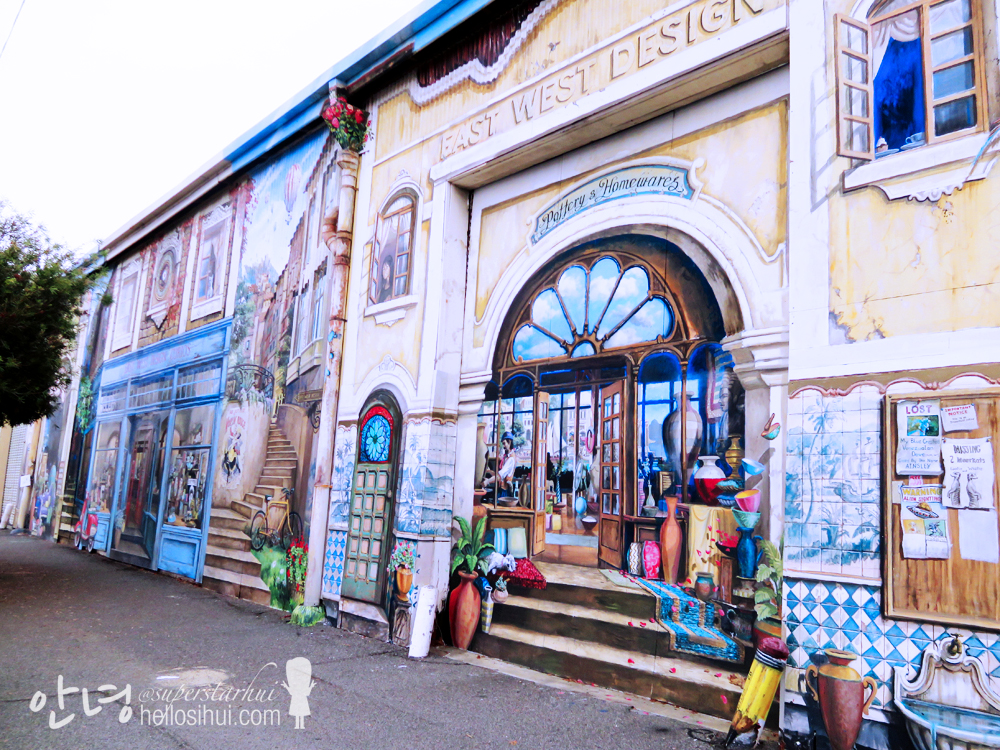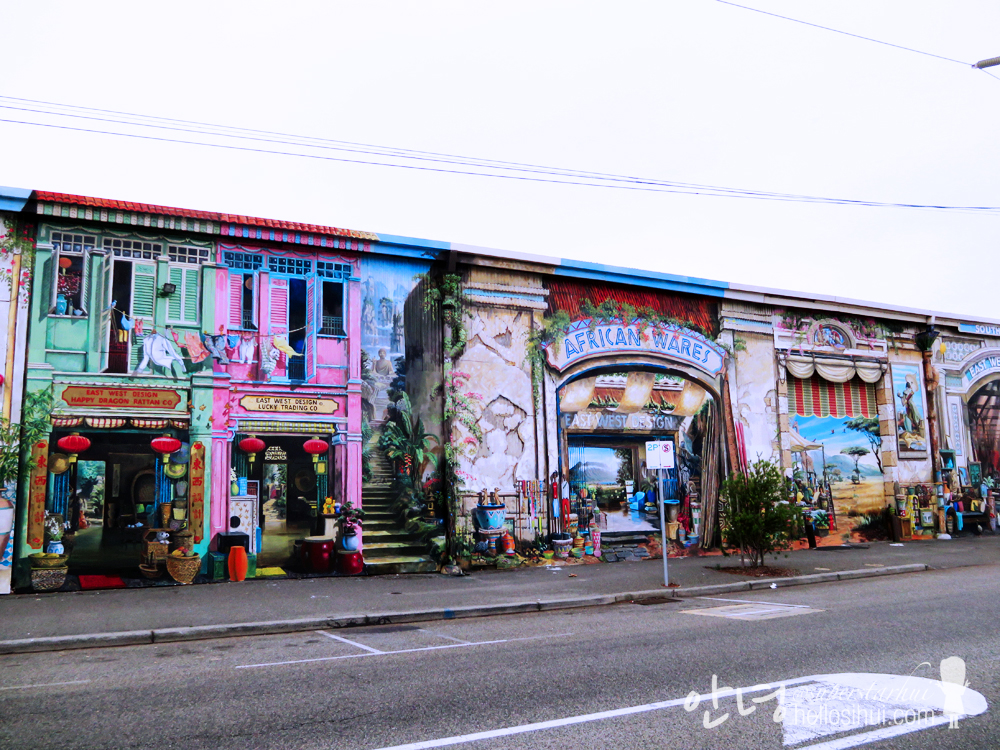 So, we bought our groceries and turned them into beautiful delicious meal! 🙂 And thanks to Weiqi for the drinks that accompany our yummy dinner! 🙂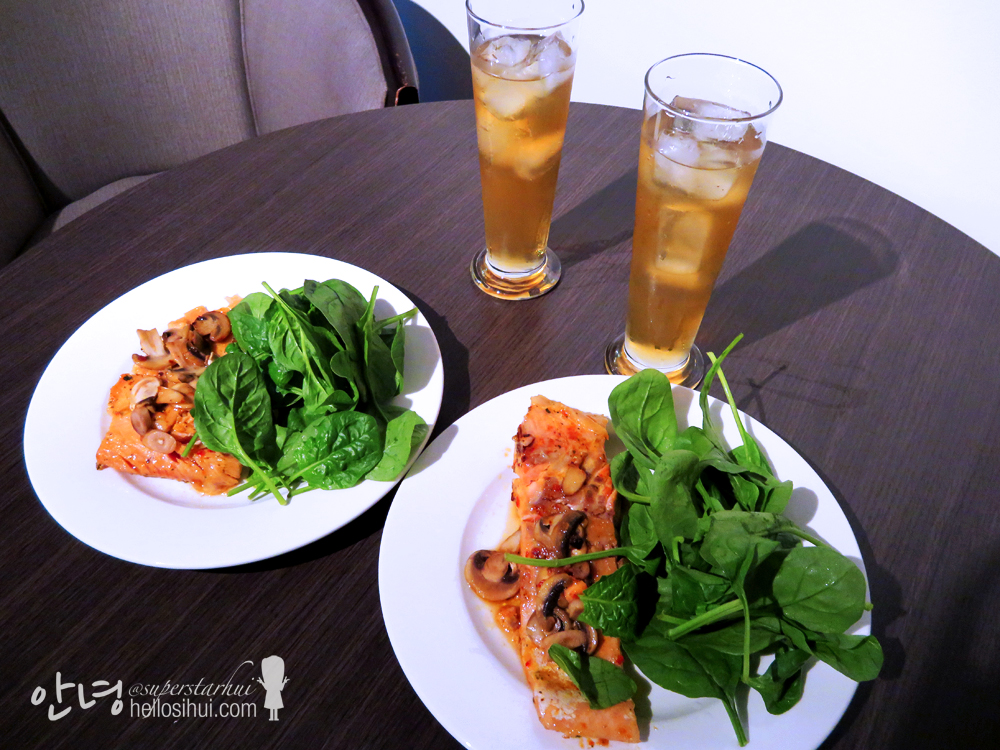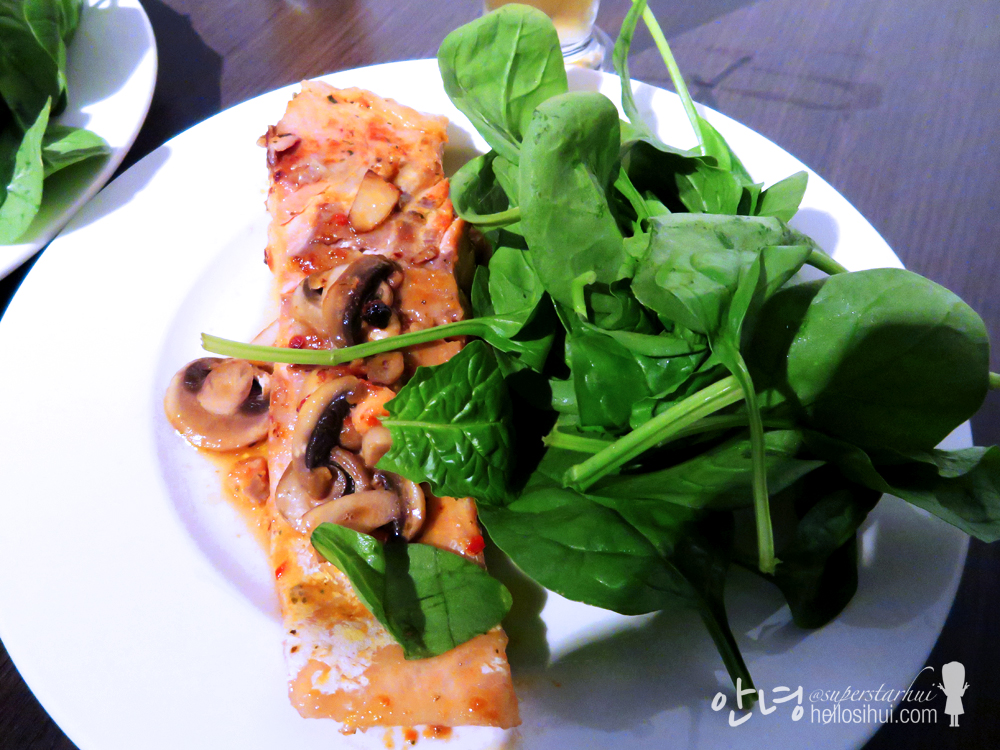 The salmon was really spicy and tasty that I keep telling teng, I doesn't want to finish it up because its TOO NICE!!! 🙂 And the baby spinach that is so yummy and loved by us is a must in every meal! 🙂
Perth Day 7: Exploring a little more in Fremantle
Lunch: Mary Street Bakery (Address:507 Beaufort St, Highgate WA 6003, Australia)
Dinner: Dinner at Coles (Address:40 Mews Rd, Fremantle WA 6160, Australia)
Tourist: Fremantle Prison
Hotel: Pier 21 Apartment Hotel
Follow #fly2perth on Instagram to know more about what we did during our trip in Perth! 🙂
---
---