동백양과점 Dong Baek
[Travel in March/April 2018]
Today, I'm so excited to share with you one of the best cafe finds this trip! It's so good that I visited twice in a week, yes twice!
Right in the middle of a quaint little street in the town of Jongno-gu, there lies a quiet vintage-looking cafe with the fluffiest, softest and indulgent souffle pancakes. If you're looking to indulge in one of Seoul's current sweet pleasures, do read on!
Dongbaek's signature is their souffle pancakes that comes in different flavours. With interiors inspired by the 1960s, the cafe is totally Instagram worthy – decorated with cushioned chairs, lined with wooden interiors and drinks served in old English cups and plates that will take you back in time.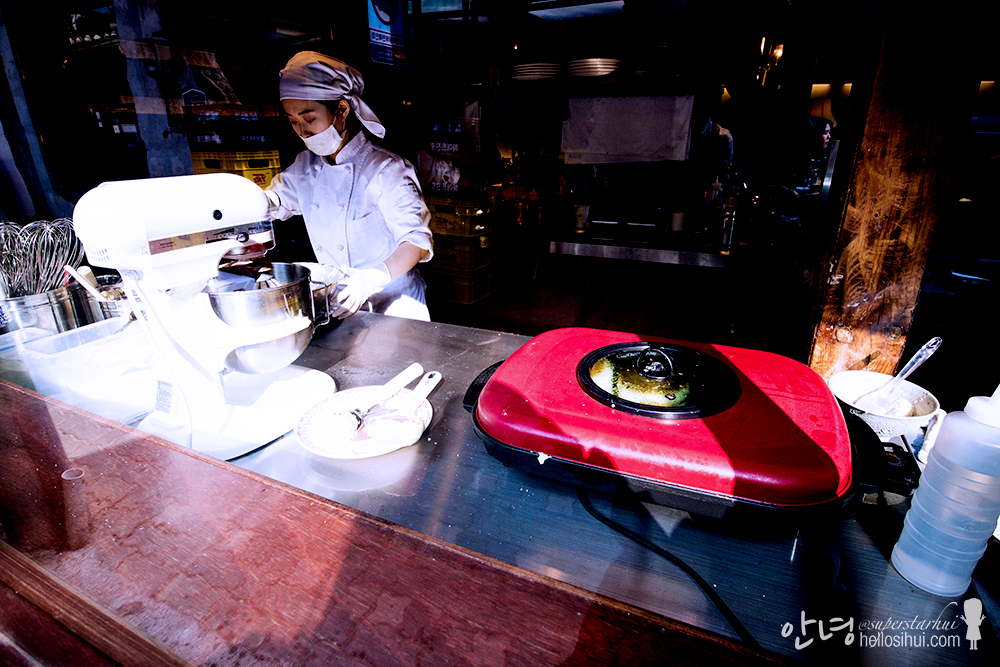 Once you step inside, you would be greeted by pastry chefs hard at work, whipping and creating the softest whipped cream.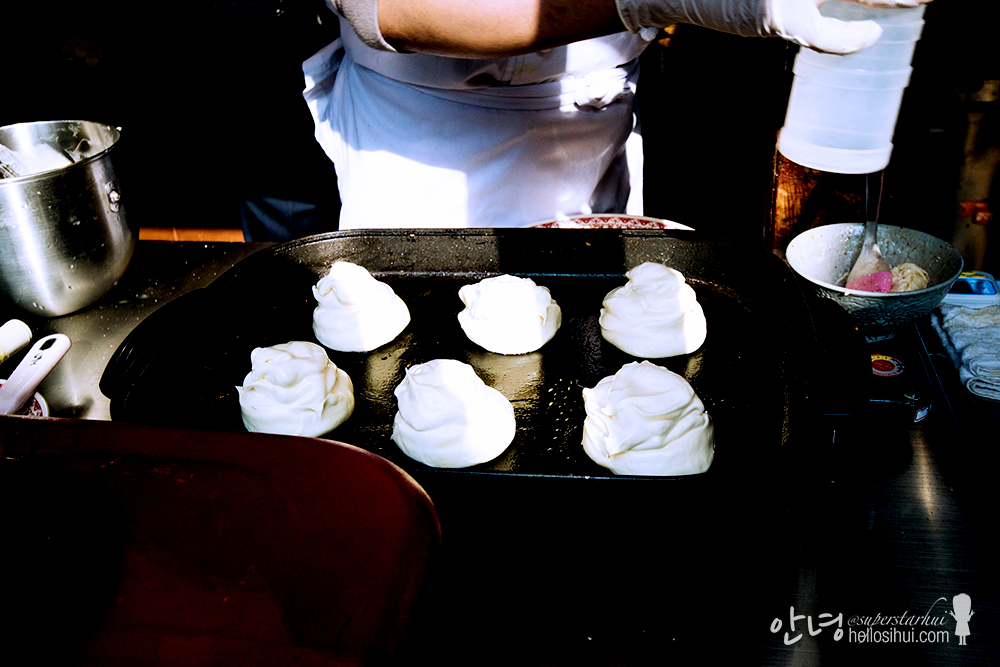 It's so appetising looking at this! haha :p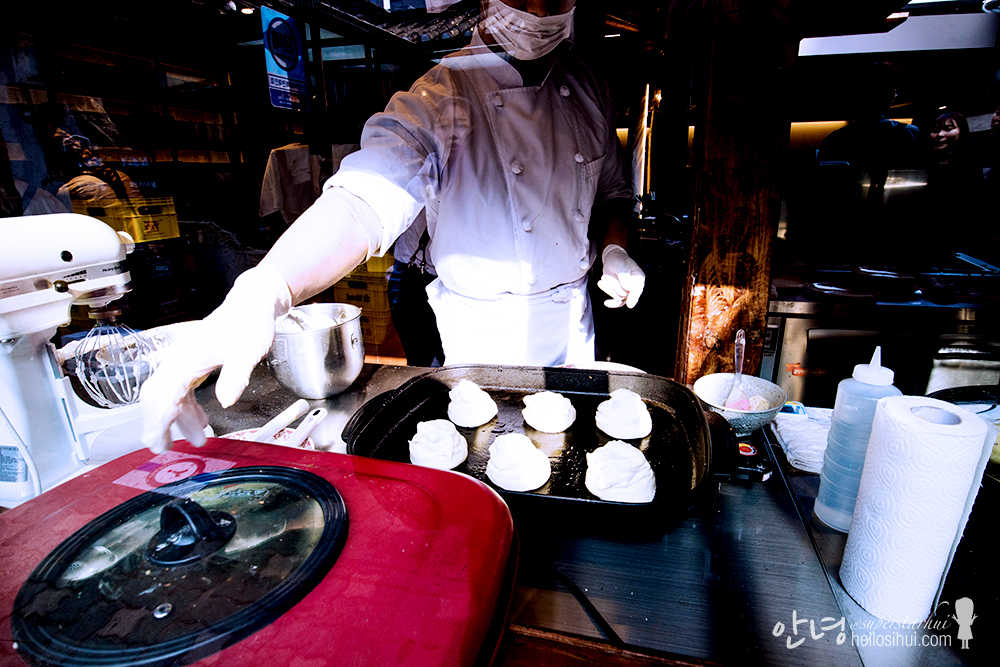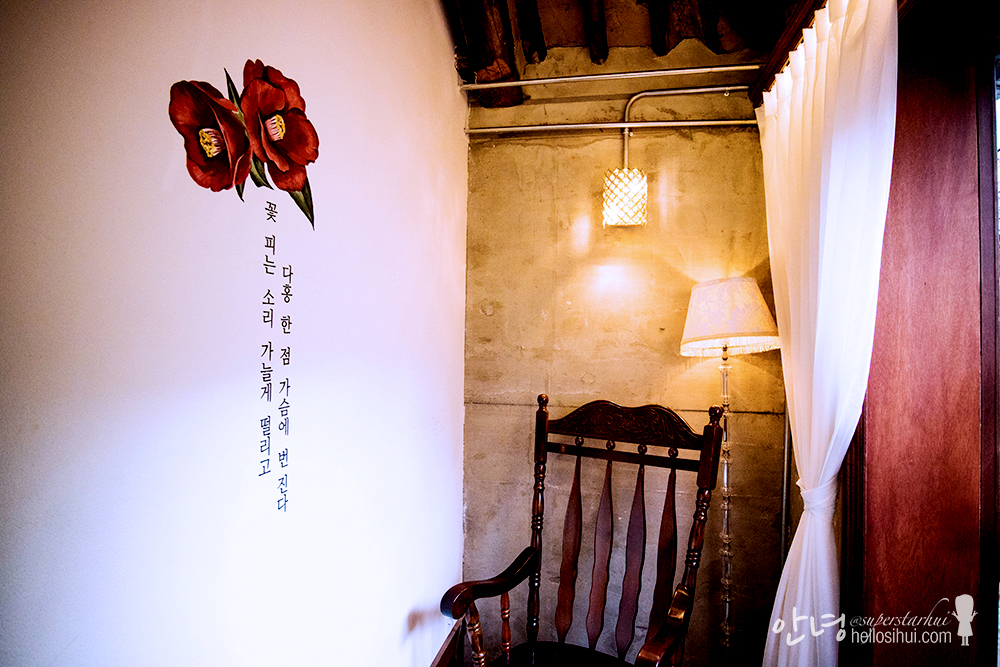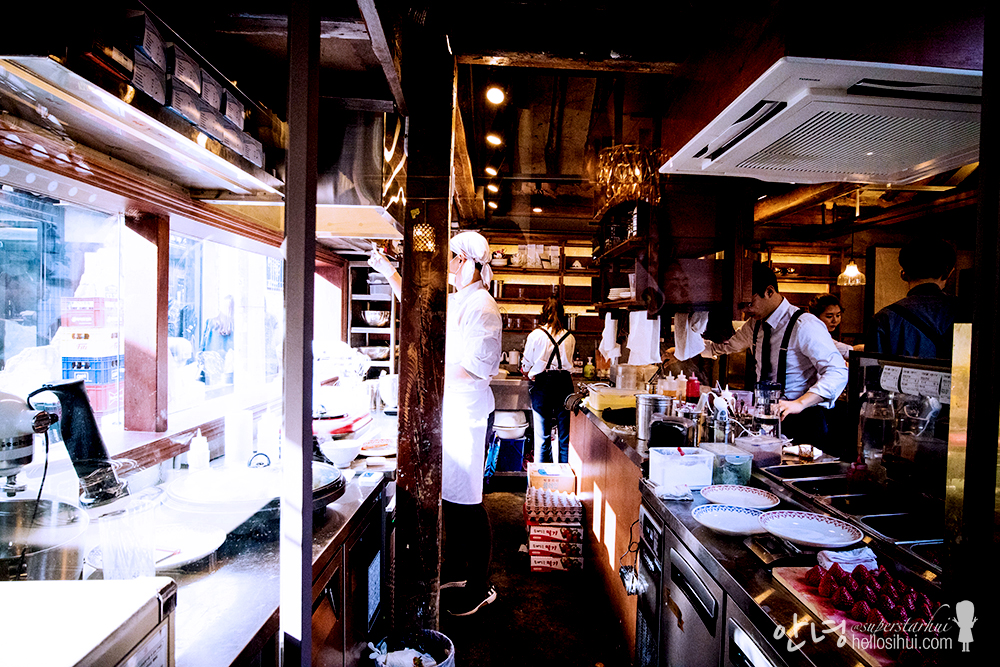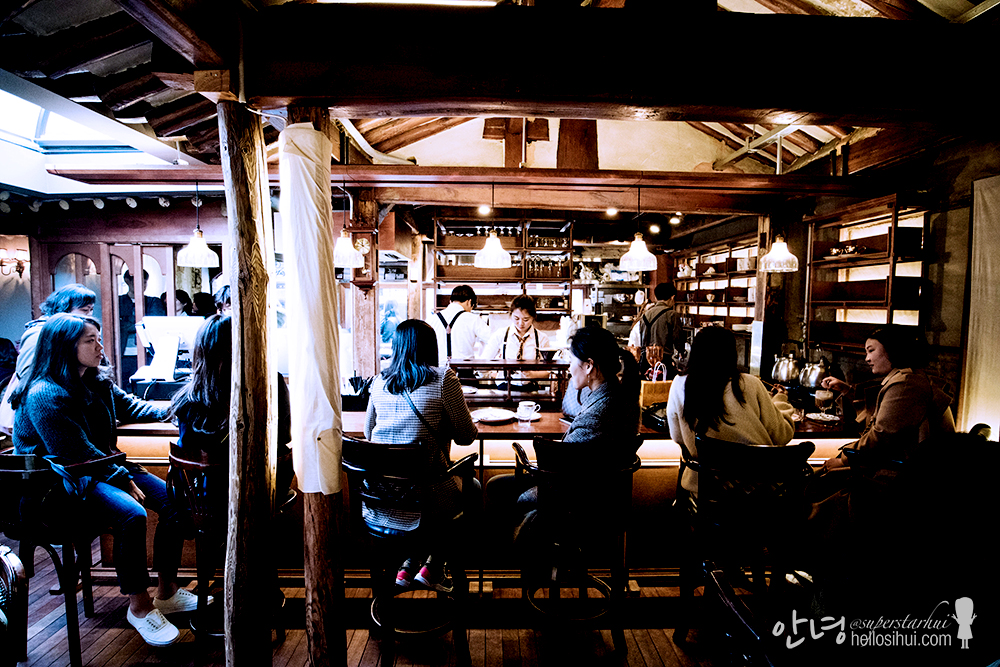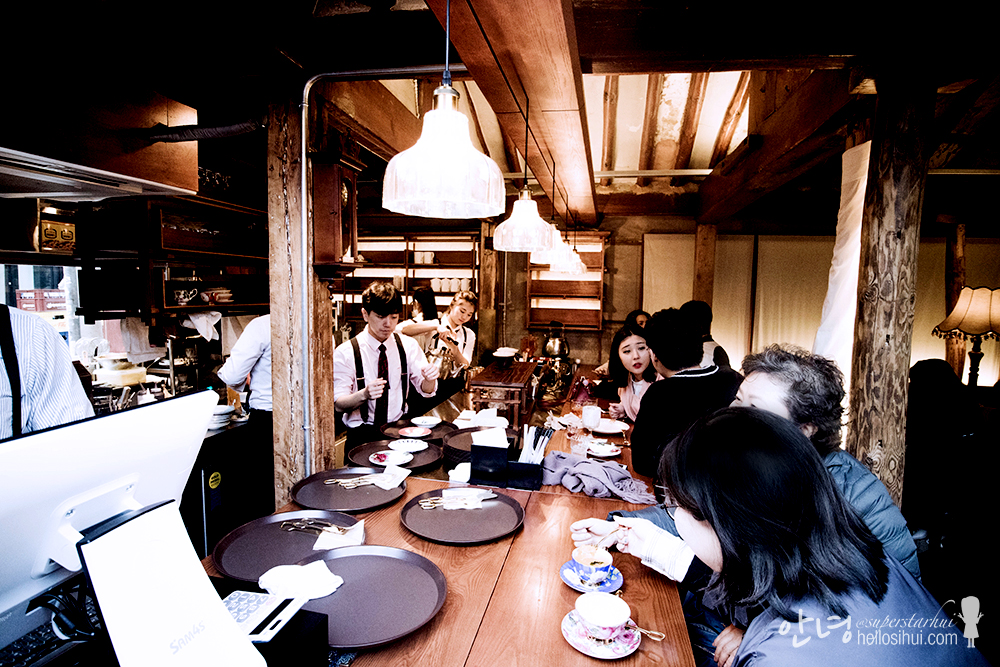 The menu is fairly simple – there are different types of coffee and tea, perfect to go with their signature souffle pancakes!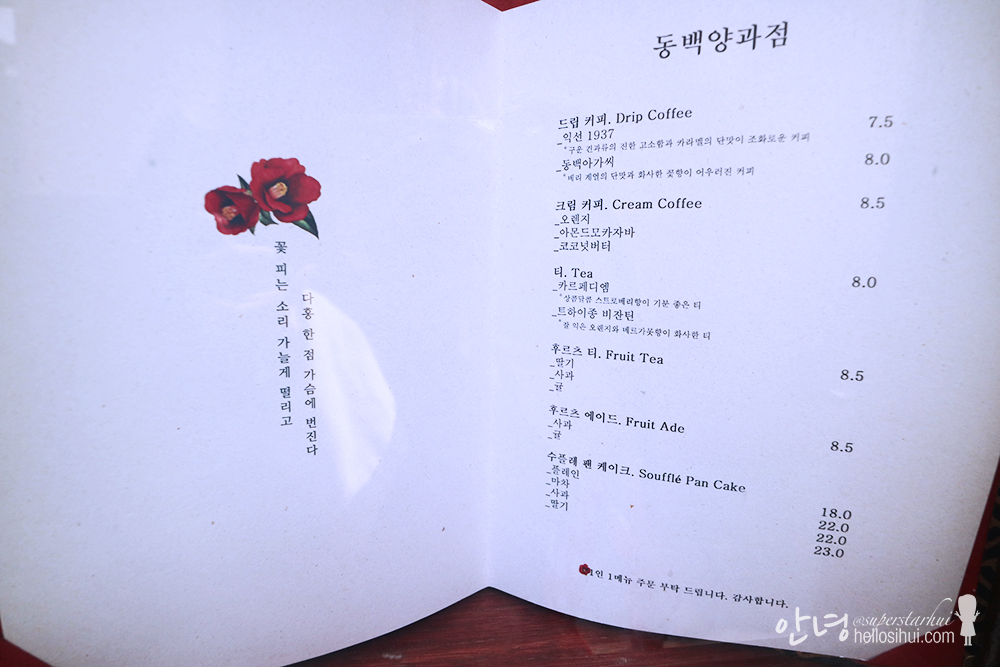 While waiting for our orders 🙂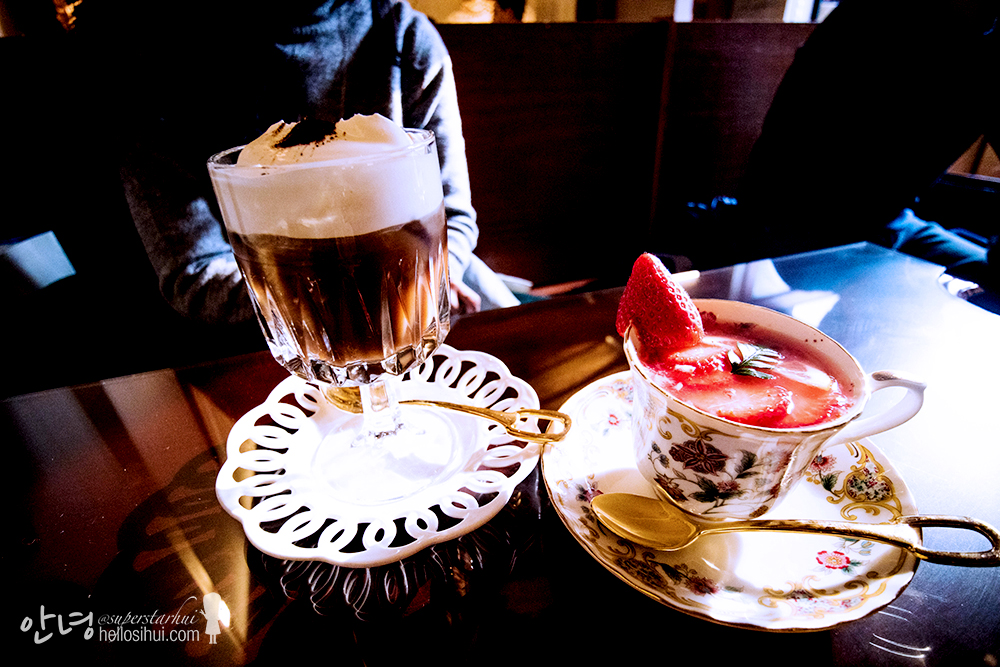 My cousin tried their Cream Coffee (Mocha) while I tried the Strawberry Tea which both of us loved a lot! 🙂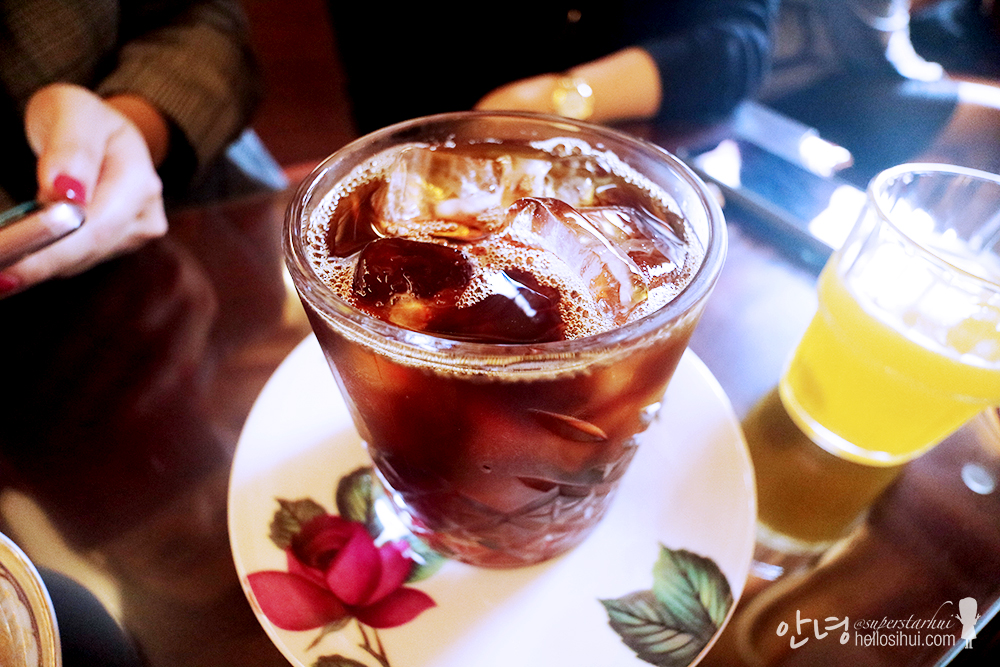 My friend tried their Iced Flora Coffee! She loves it too!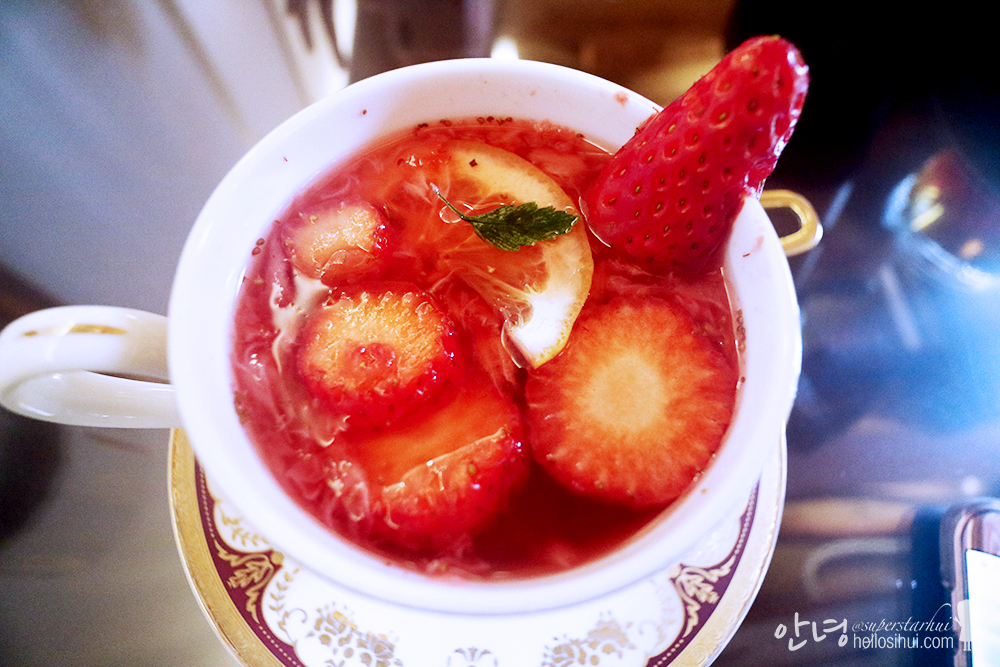 Filled with fresh strawberries!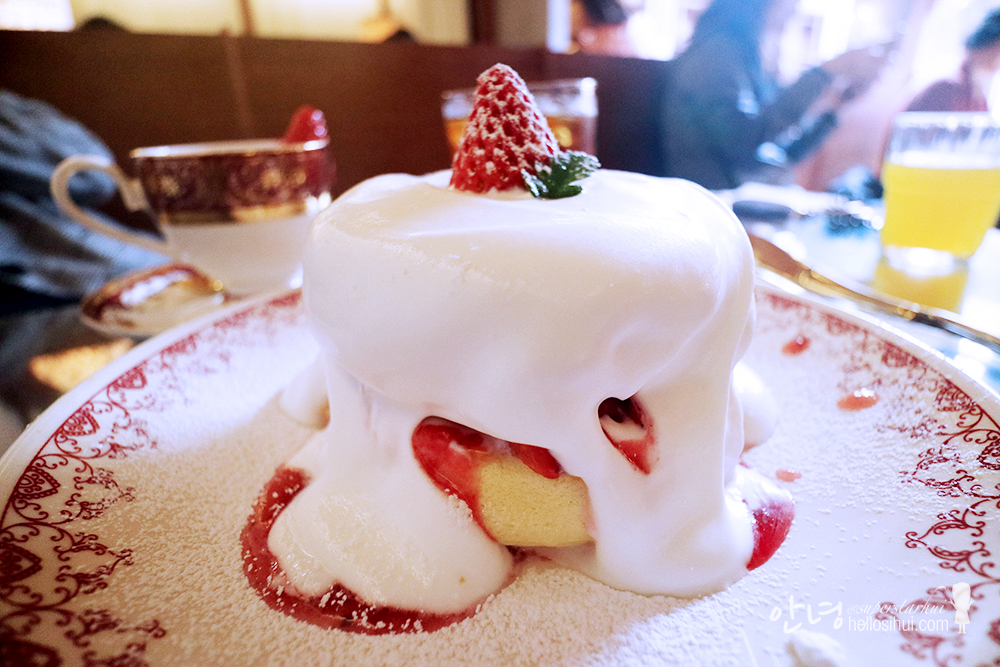 The first time I went with my cousin, we had to queue up for more than an hour! We almost gave up, but when we saw the staff serving these plates of souffle pancakes, we decided we had to give this is try as they look too good to be true (and yes, they are indeed!)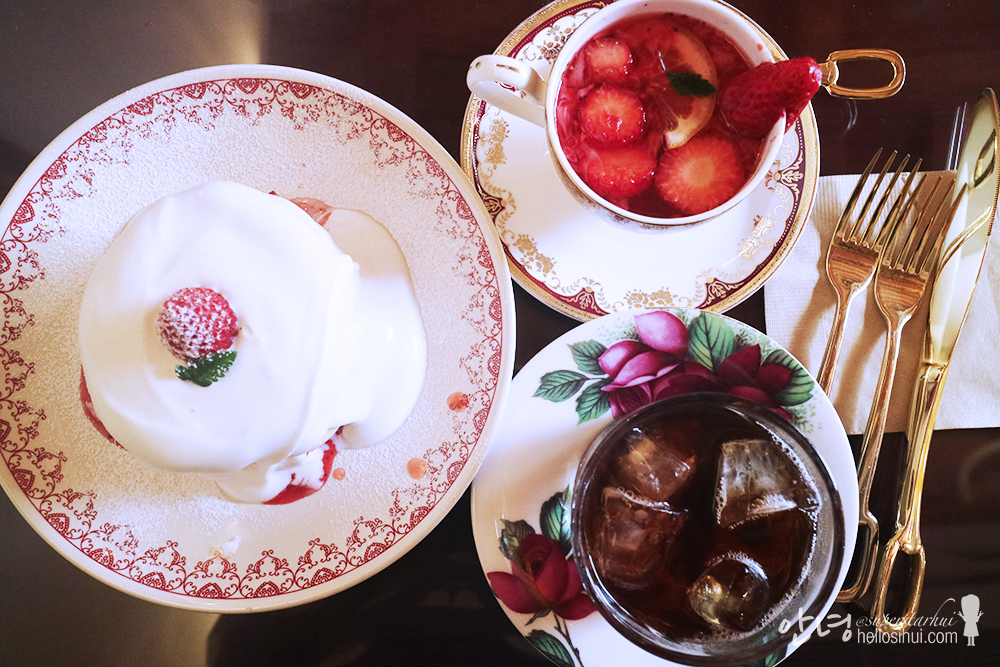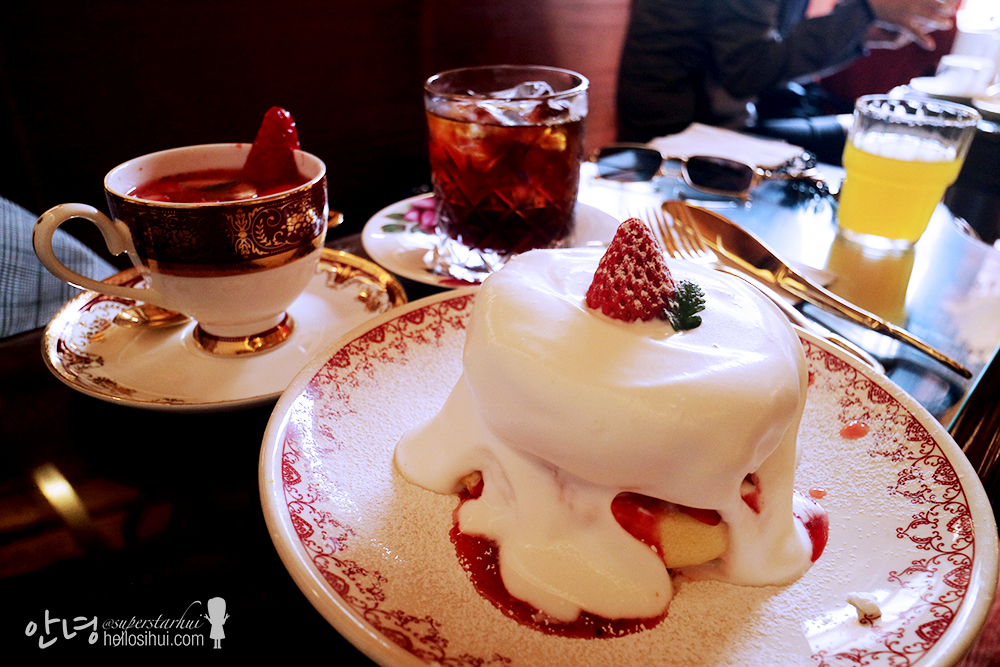 Look at that generous serving of cream….. omg it's as good as it tastes!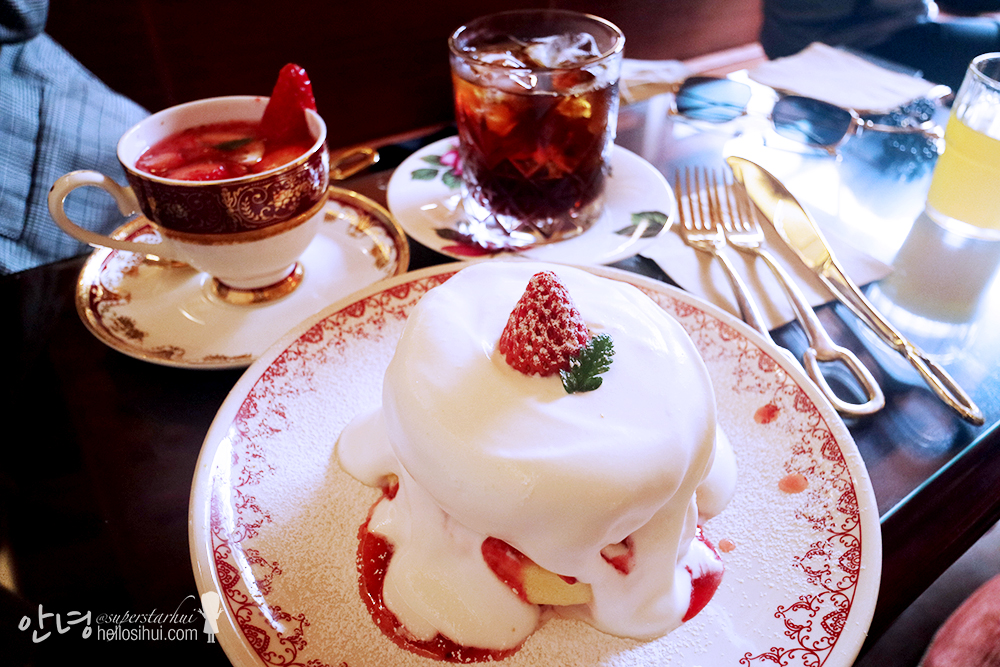 The second time I brought my friends with me, we ordered the Strawberry Fruit Tea and Iced Drip Coffee! We enjoyed the aroma and fragrance of the drinks, they went really well with the sweetness of the pancakes.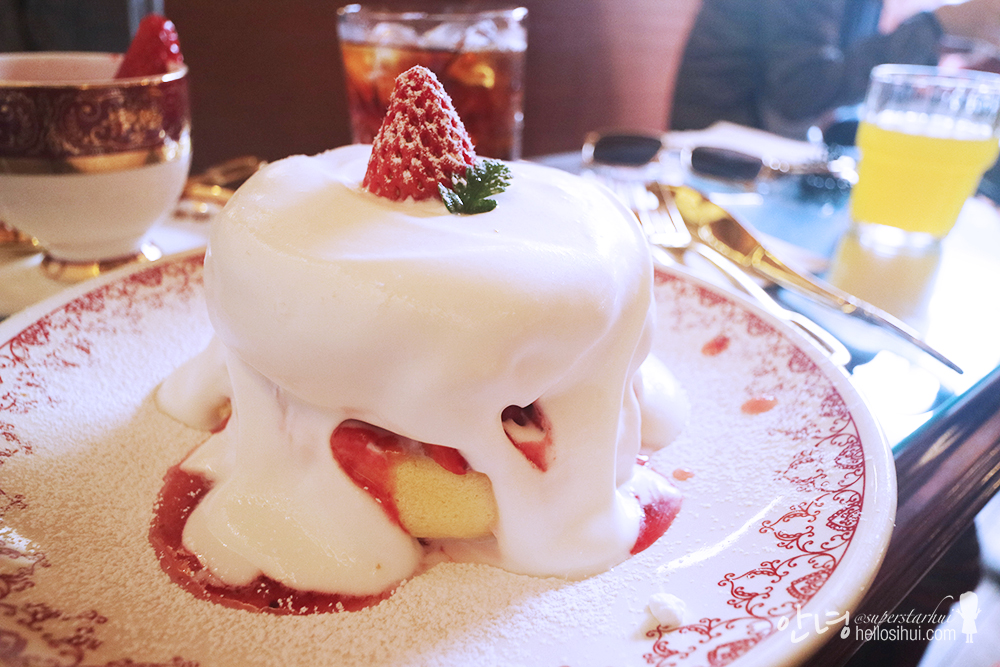 The souffle pancakes are light and fluffy, stacked with fresh strawberries and strawberry jam, dripped with fresh whipped cream. Each time I took a bite, I could taste the buttery goodness of each piece, and the sweetness is all natural from the fresh strawberries used.
Can't help it to post so many photos of it because it just tastes so good! 🙂
[Direction Guide to Yummy Strawberry Soufflé]
All you need is to follow this guide, and you will be all ready for the best cafe experience! 🙂

Jongno 3-ga Exit 4, Cross the zebra cross! 🙂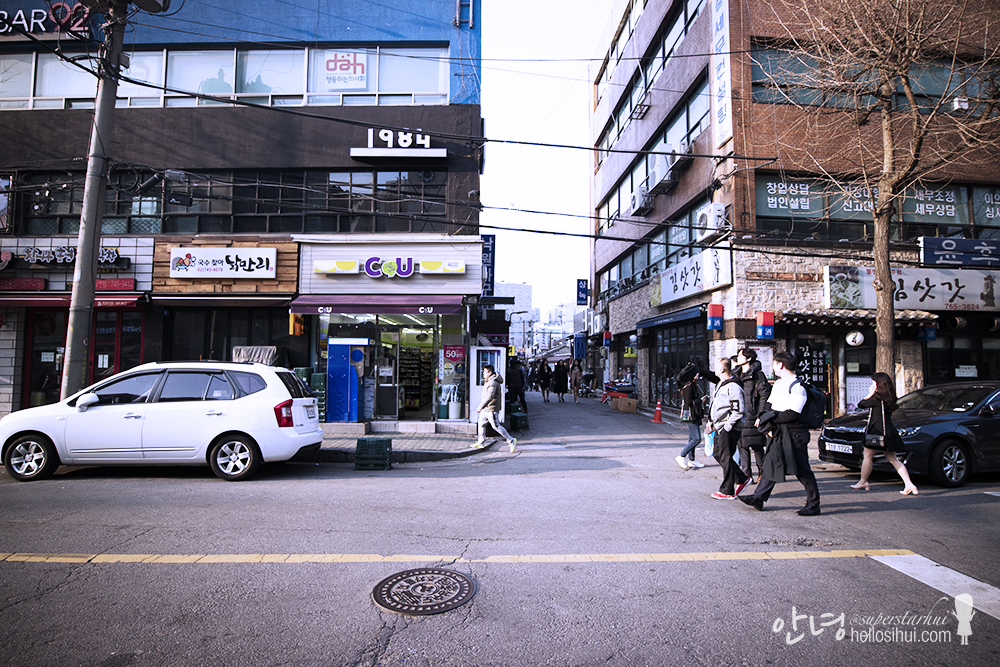 Walk right into the street 🙂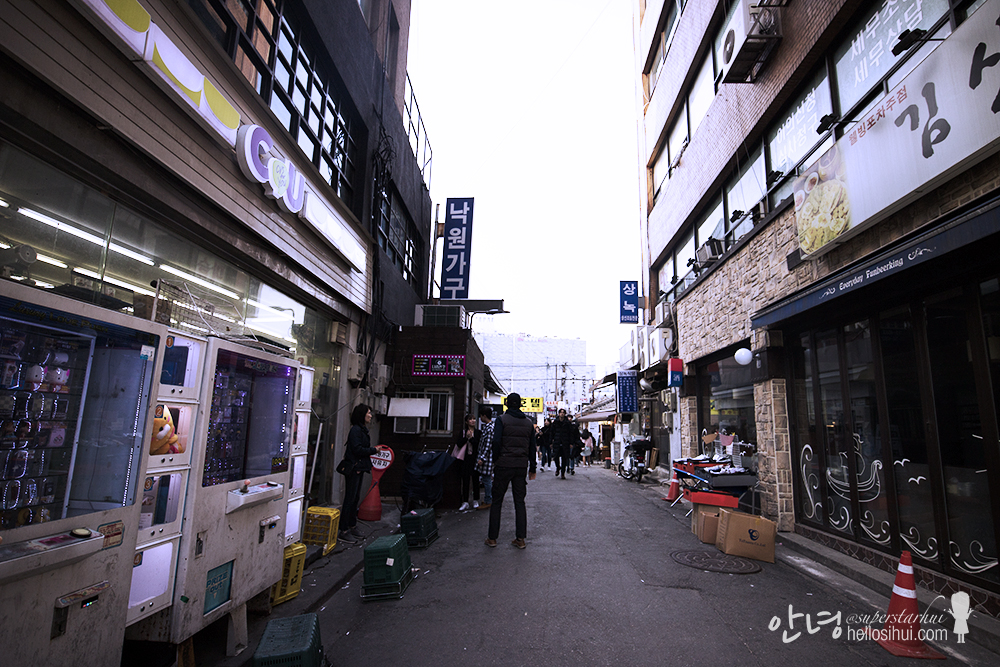 Continue to walk straight in! 🙂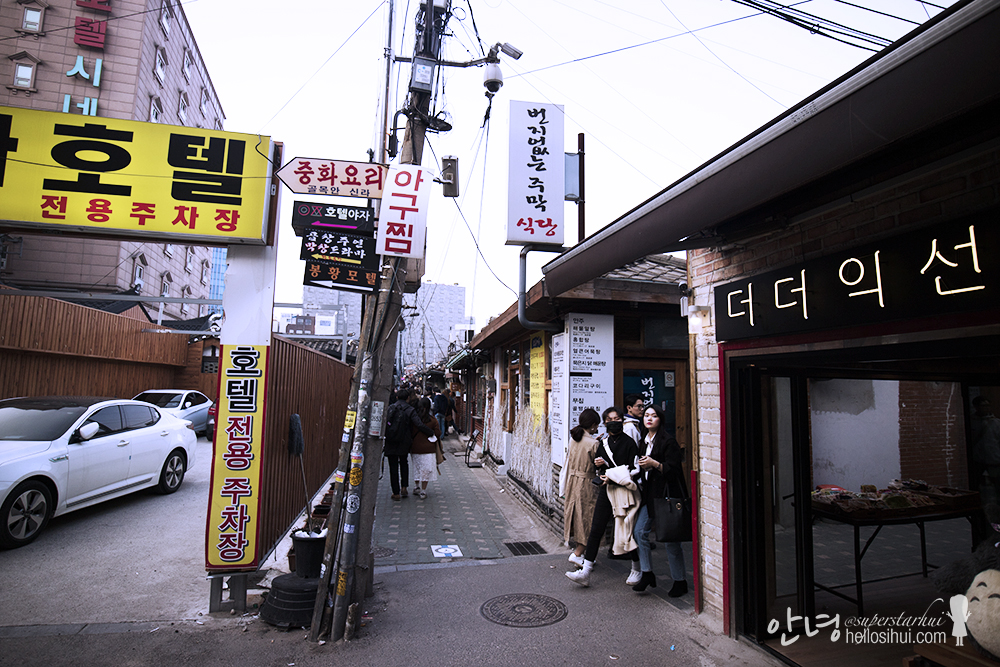 Walk straight into this alley 🙂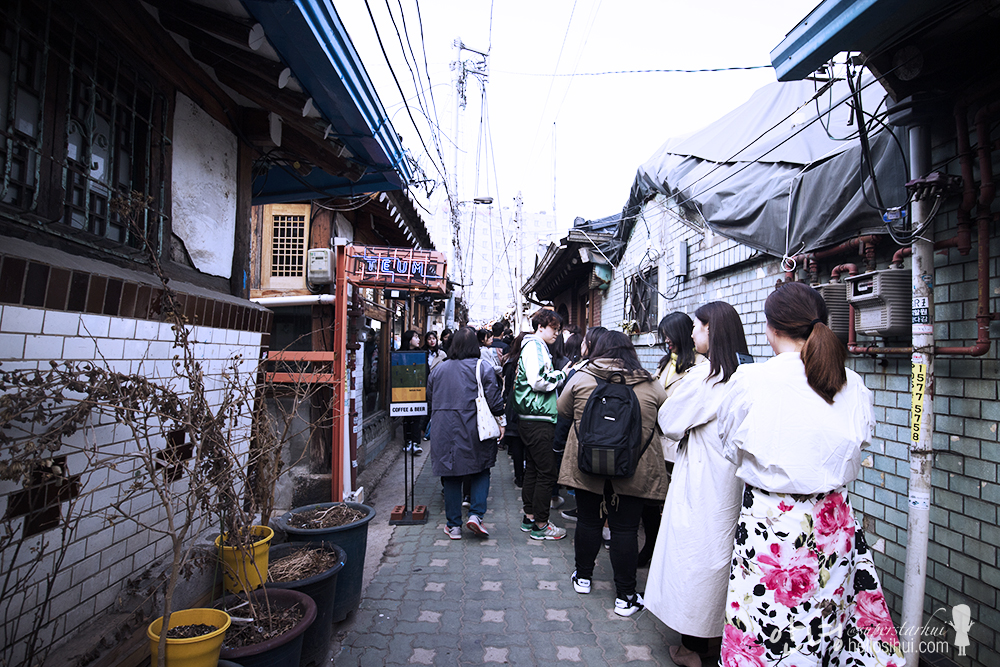 You are all ready to have a great cafe experience! 🙂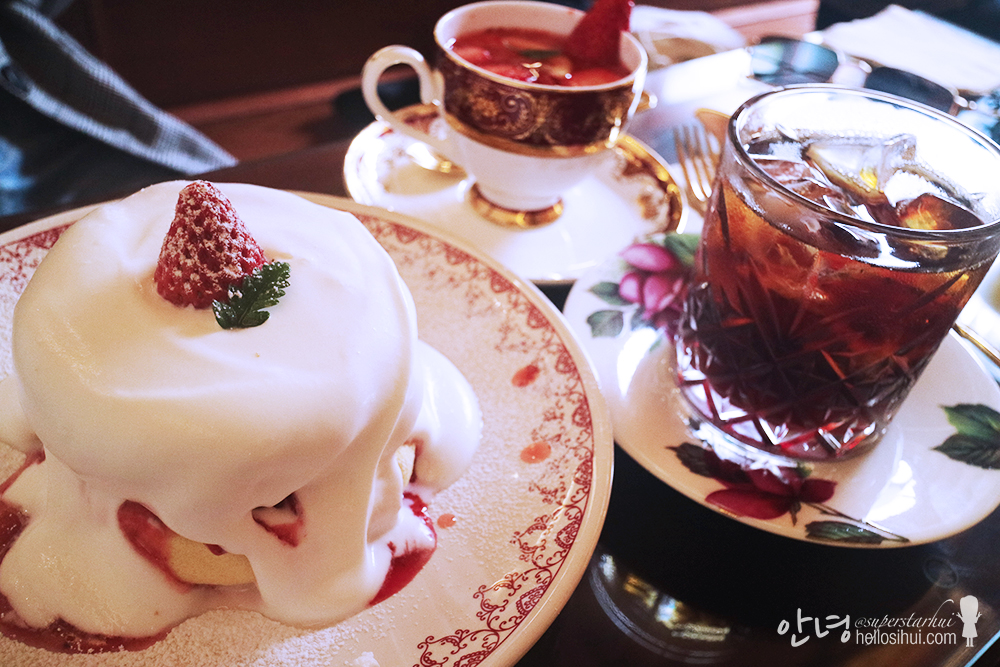 동백양과점  Dongbaek
Address: 서울특별시 종로구 종로1.2.3.4가동 수표로28길 17-24
Operation Hours: 10am – 11pm
Contact: 02 744-1224
Nearest Subway: Jongno 3-ga
Overall Rating: 10/10
Amount Spent: 40USD
My Recommendations: Strawberry Soufflé, Cream Coffee, Fruit Tea
Best Part: Taste, Photo-worthy, Ambience, Old English Cafe Interior
Will I come back? Yes! Definitely!
HELLOSIHUI'S TIPS:
If possible, try to drop by on weekdays before 12pm to avoid long queues
Food is a little on the pricey side, but definitely worth it!
---
Camera
Canon M3, Go Pro 4 Hero, Samsung Galaxy S7 Edge
Follow me: IG @superstarhui
#hellosihuigoeskorea for Korea travels
#hellosihuigoestravels for any travel destination! 🙂
---
---