Day trip to Namhae
[Travel in March/April 2018]
Bringing you to one of the best scenic view in Nam Hae from Boriam Temple, Geumsan Mountain. From Boriam Temple, we will get a panorama view of Sangju silver sand beach below, which blends well with the surrounding mountains. Geumsan Mountain is one of the most significant mountain that respresent Nam Hae, which is also the reason why we choose to visit here for this day trip. Geumsan Mountain is well known for its sunrises too. Catch it if you can 🙂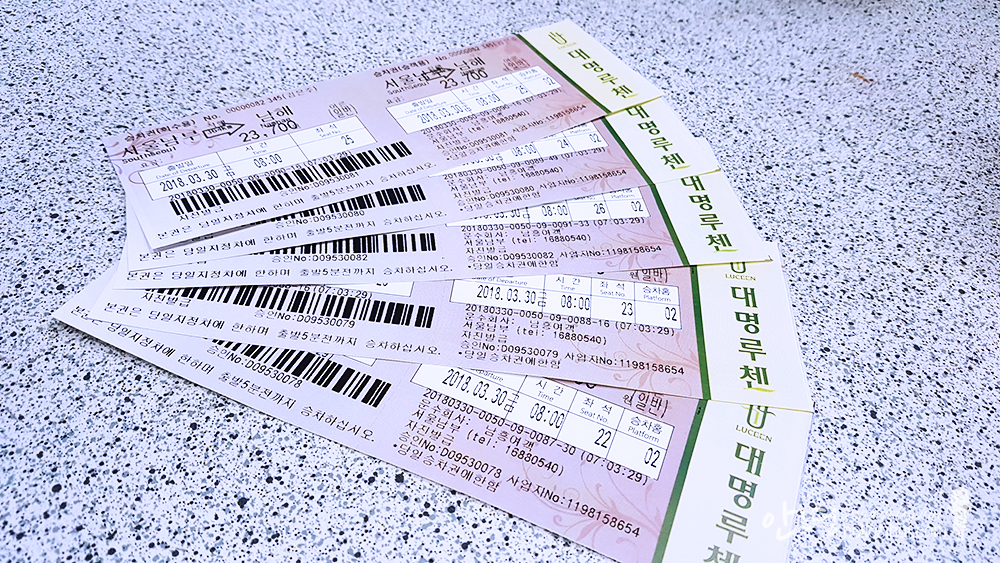 Most of us stayed at Sinchon, and it takes 35mins to travel from Sinchon to Nambu Bus Terminal. We took 8am bus and arrived at Nam Hae Terminal 4.5hrs later. The only stopover is at Daejeon Bus Terminal, so please take note.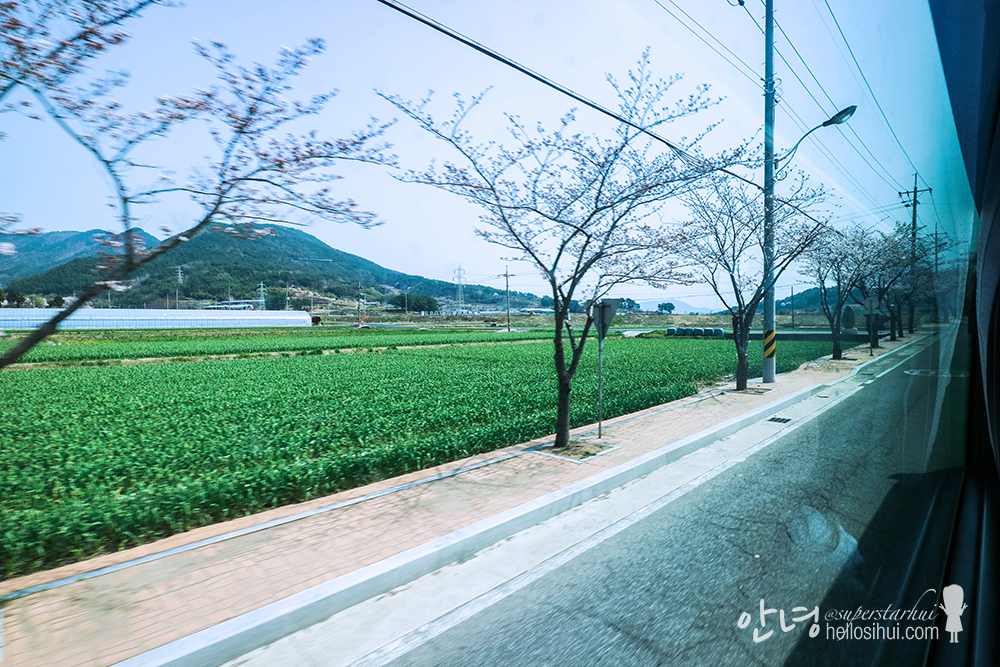 After alighting from Namhae Terminal, we decided to buy our return ticket as we worried we might not be able to get 5 tickets. And the latest available timing is 5pm, which might resulted us lesser time spend in Namhae. Our decision is to take cab to Boriam temple (at Geumsan Mountain) by 2 cabs. It's about 30mins cab ride.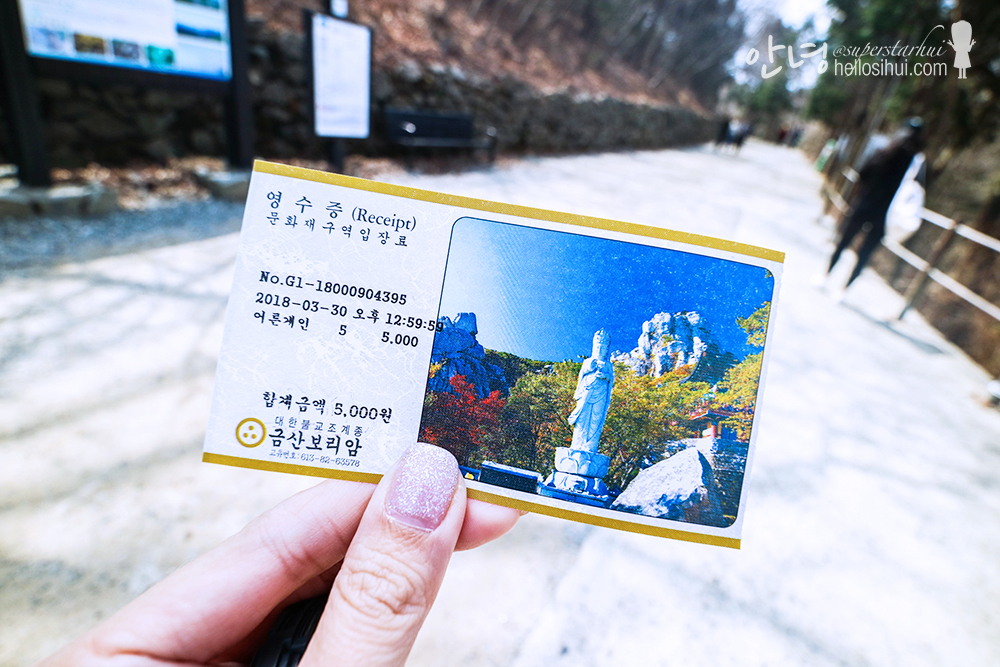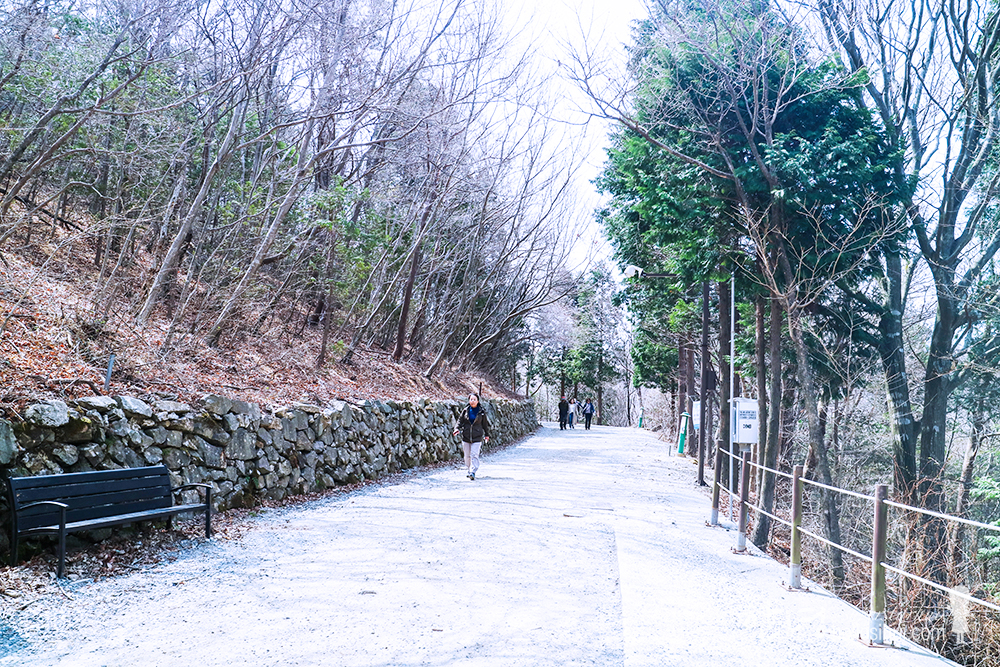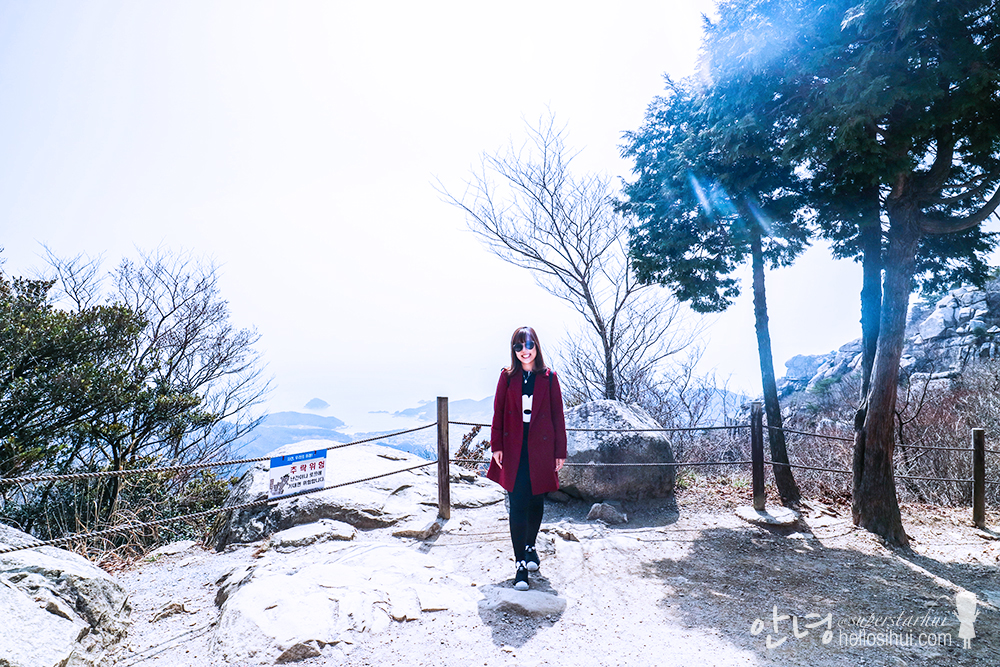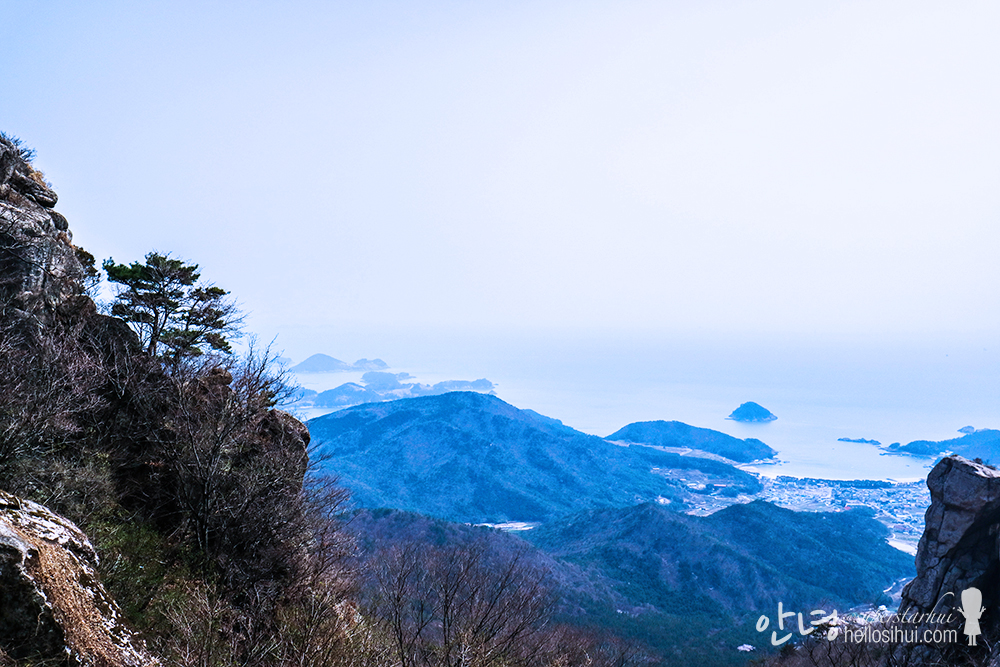 Geum San San Jang
We decided to have our brunch first since most of them shared kimbap at 6am… It's one of the highlight of our Namhae trip to have our meal with a bird-eye view. You will know why soon…. read on!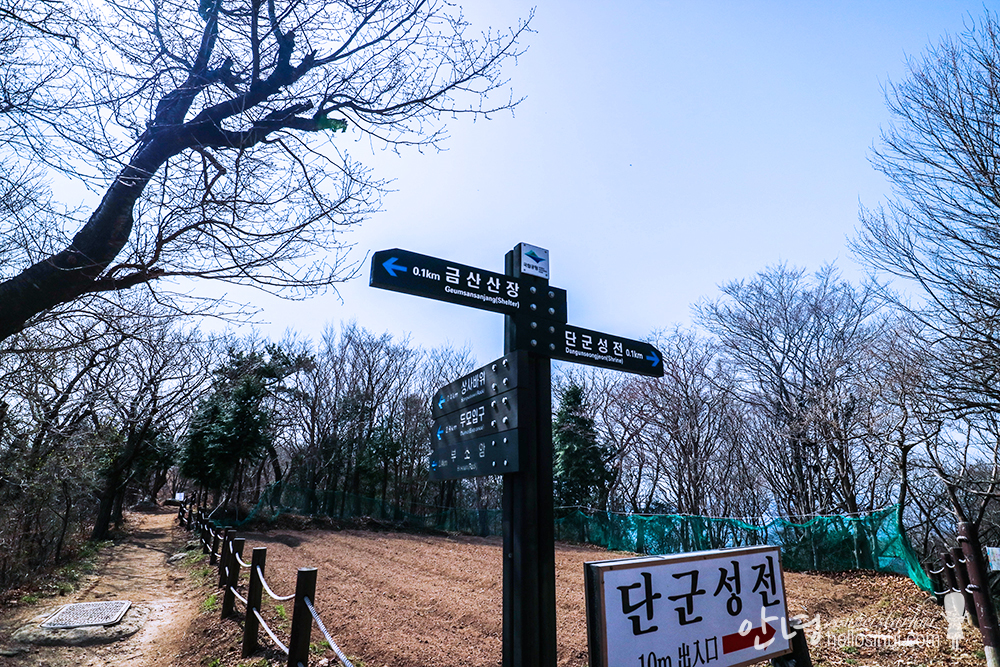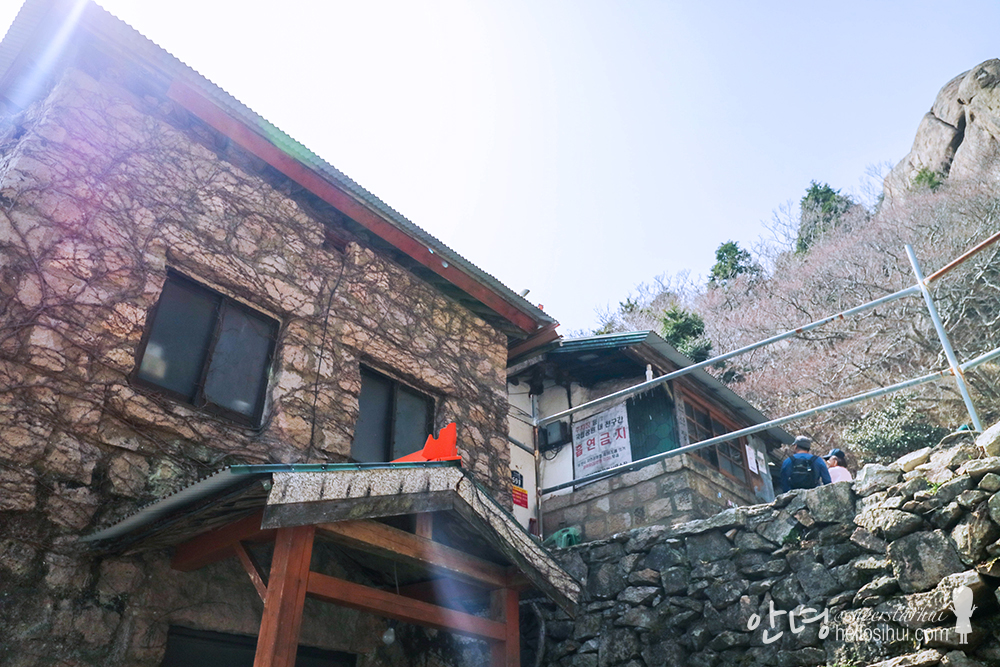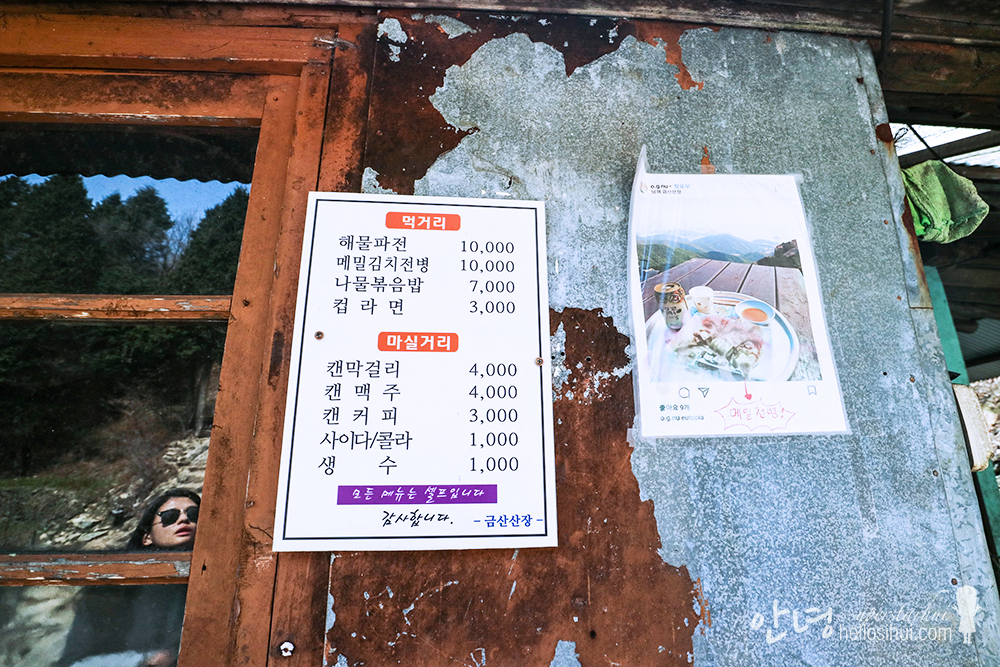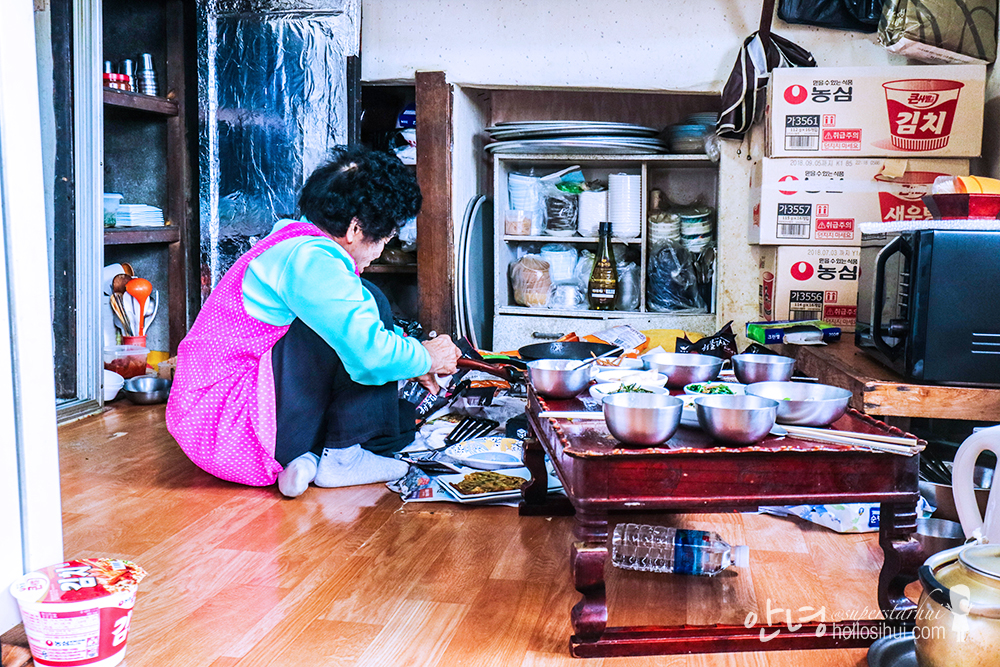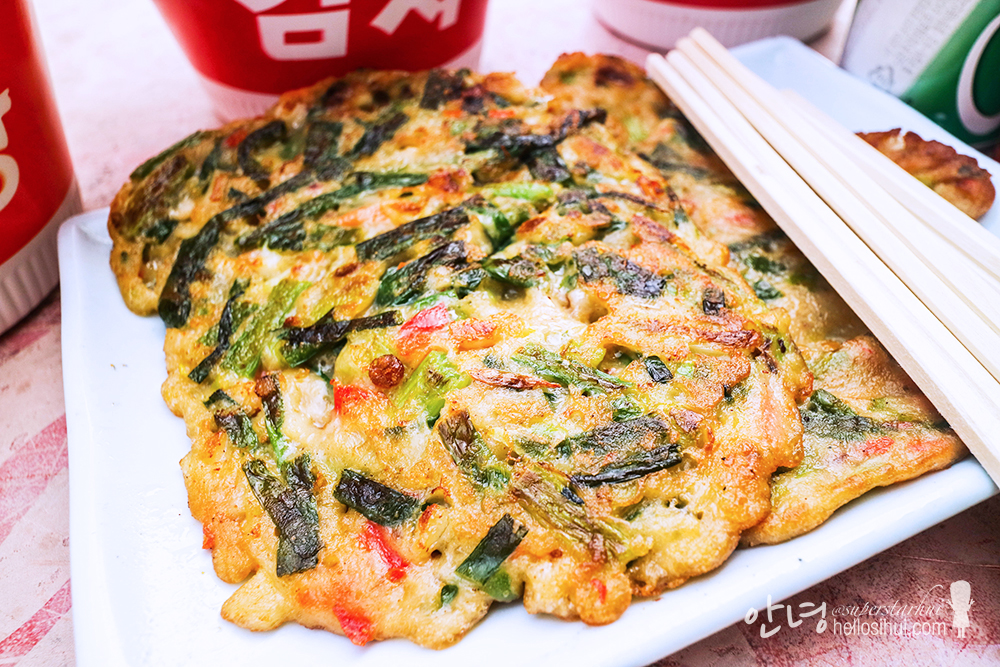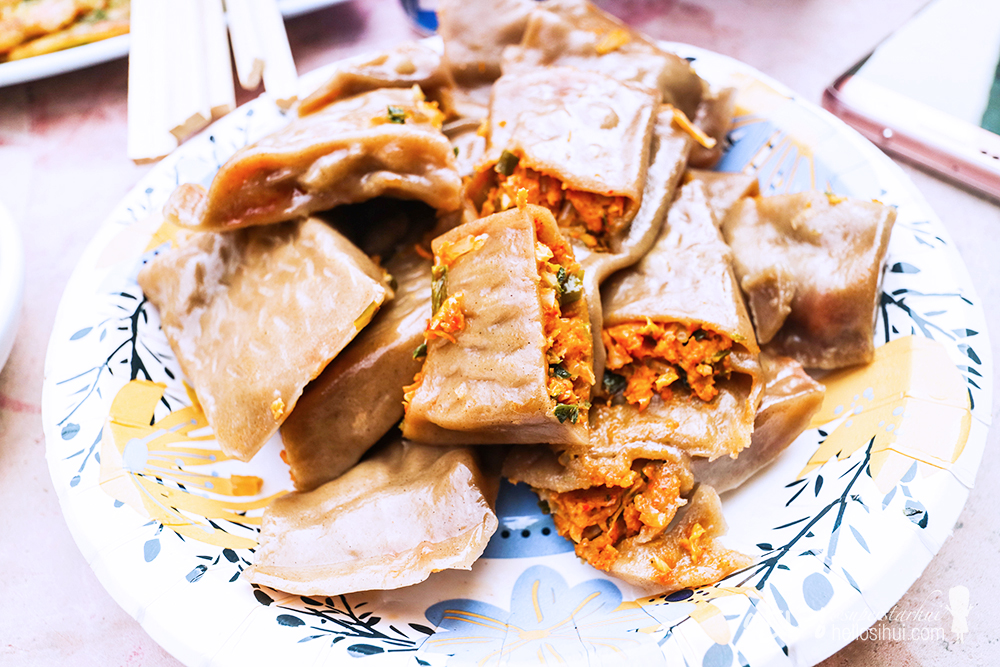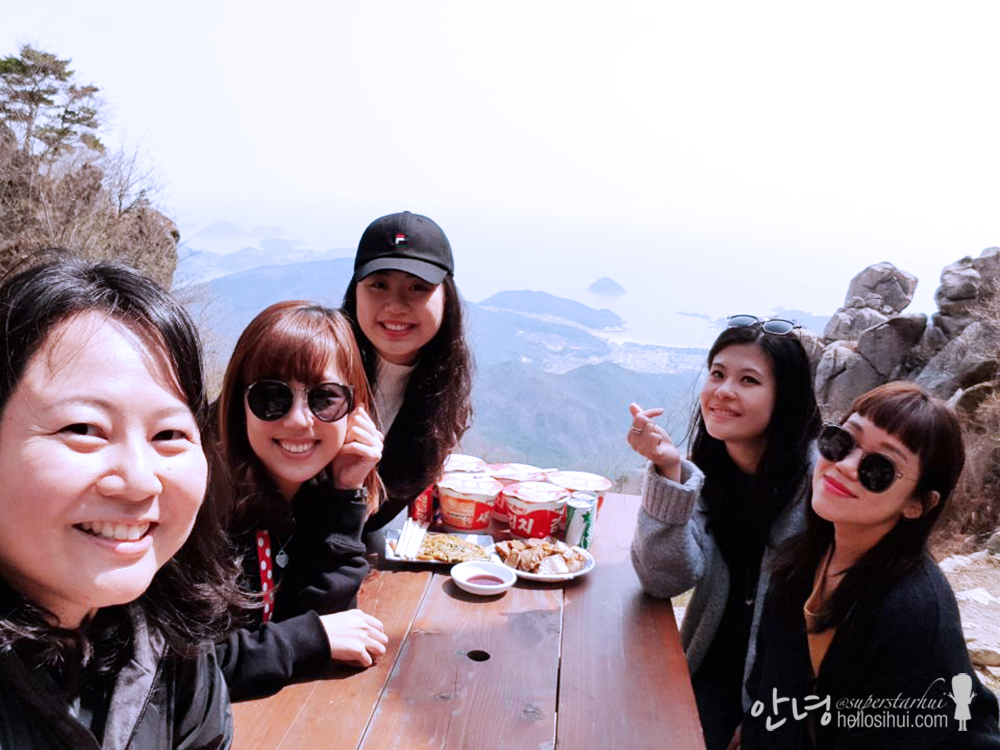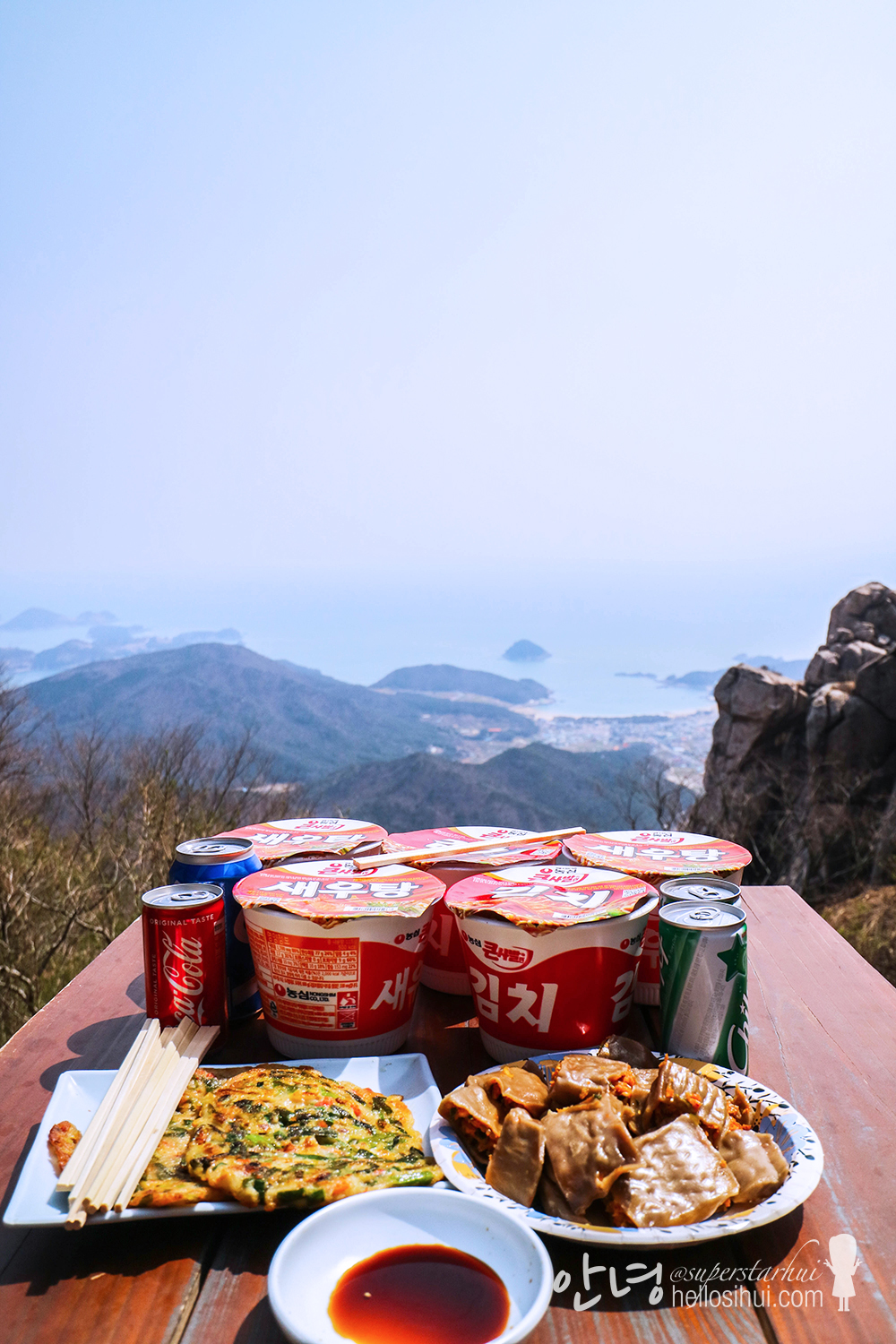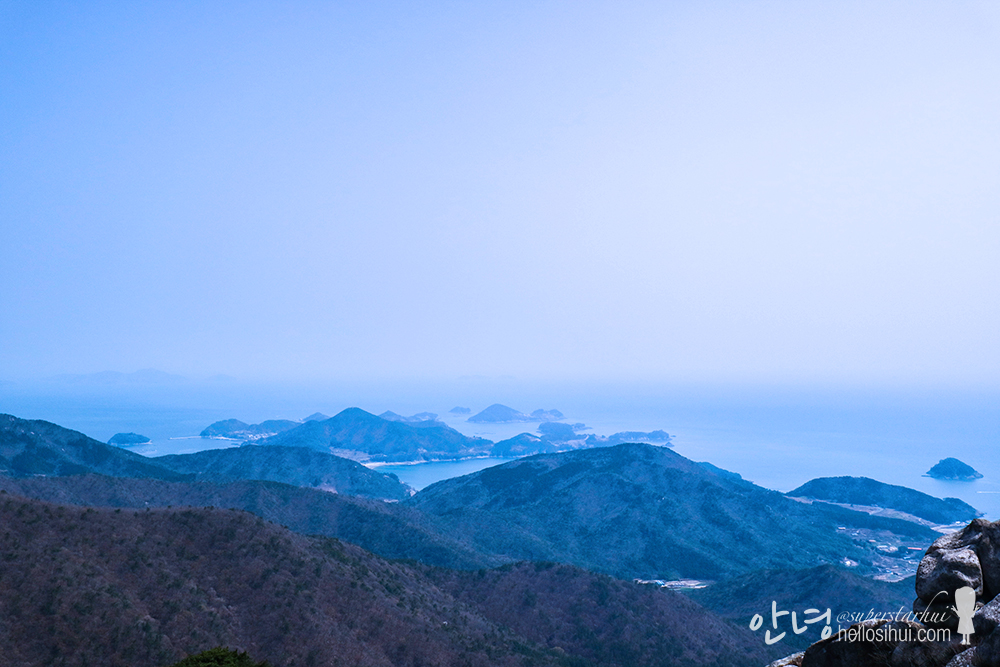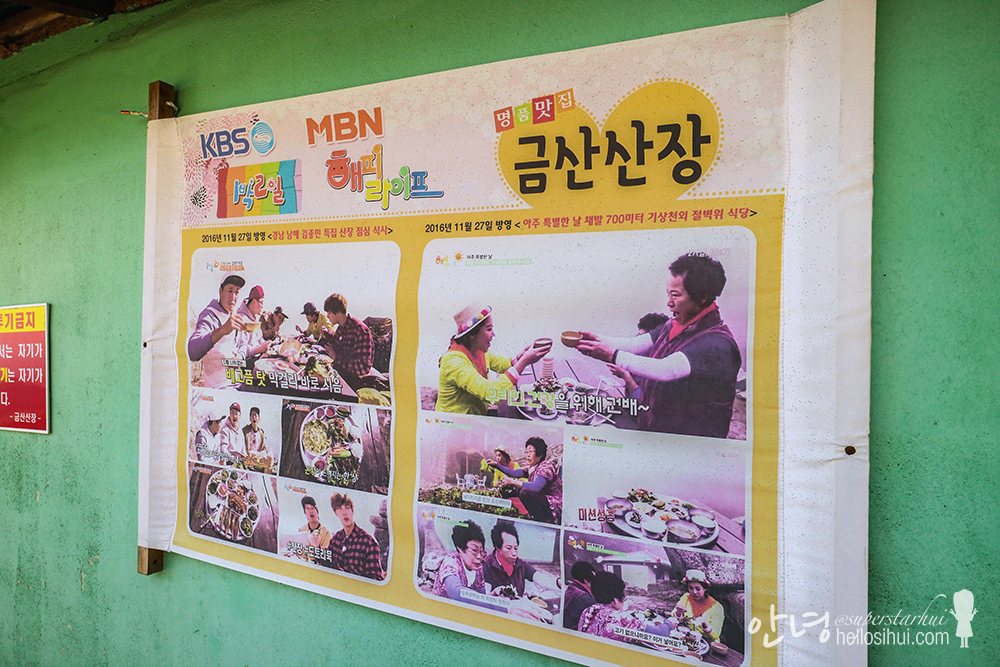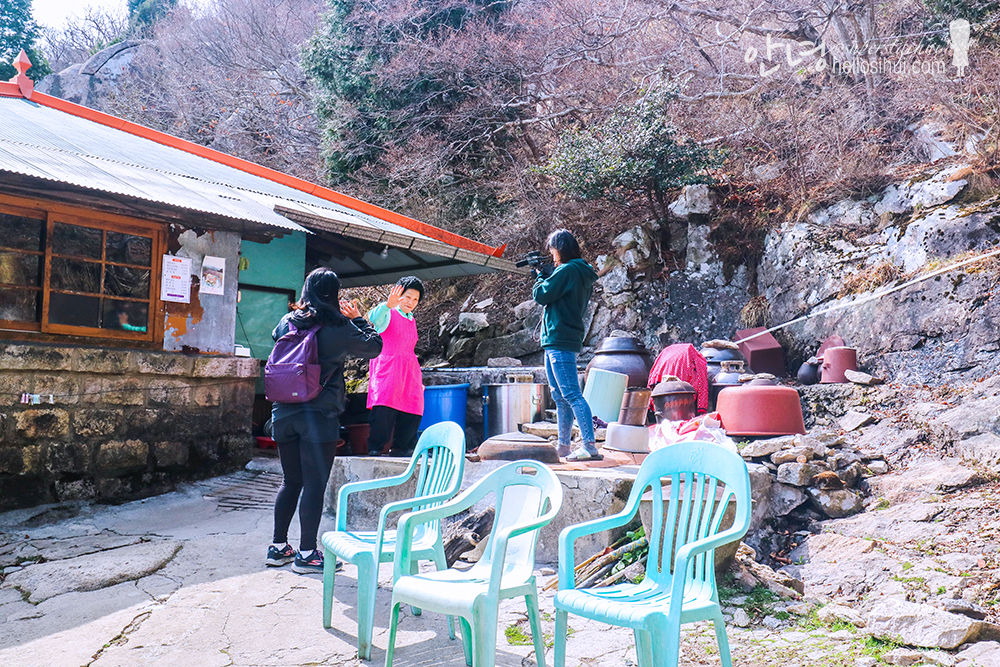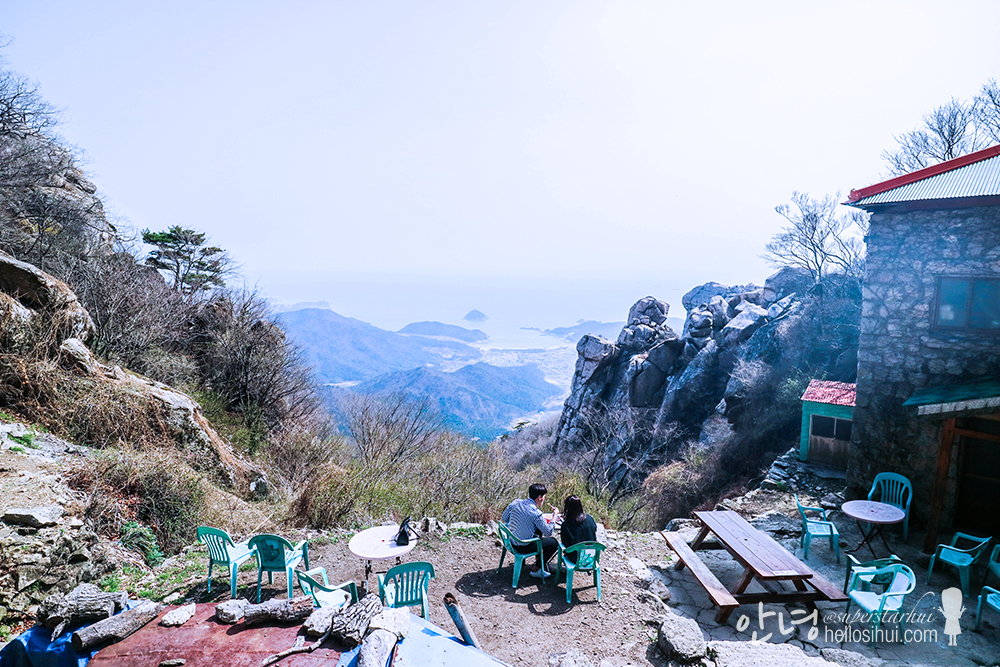 ---
Boriam Temple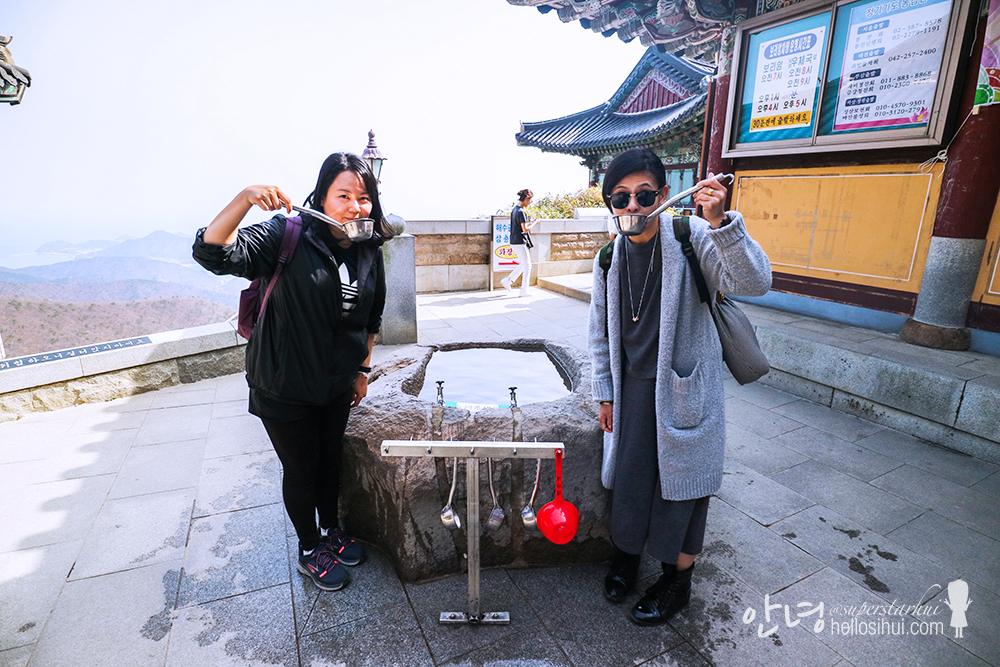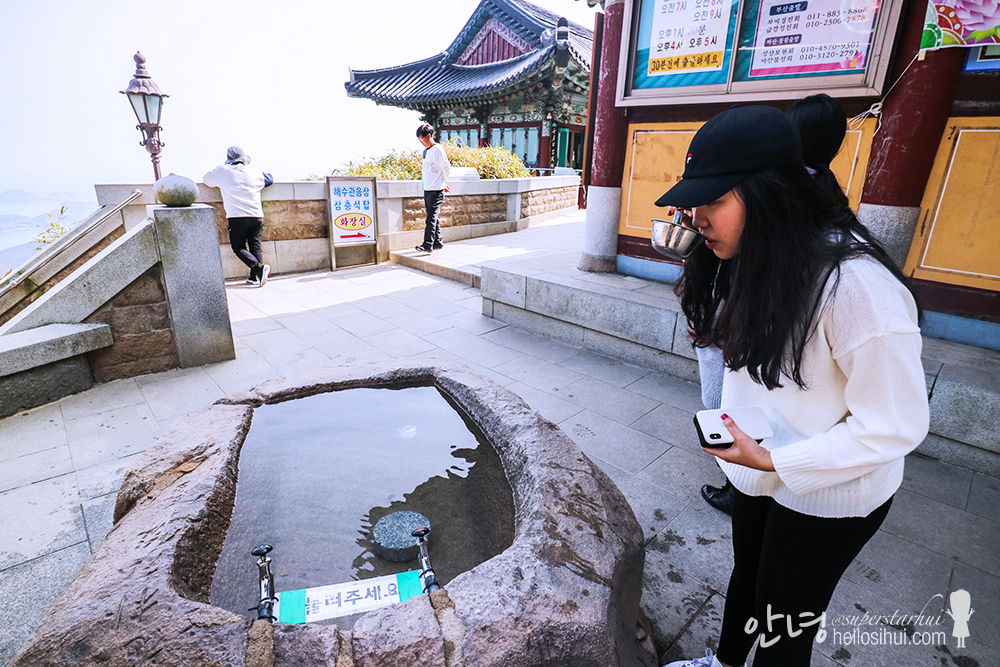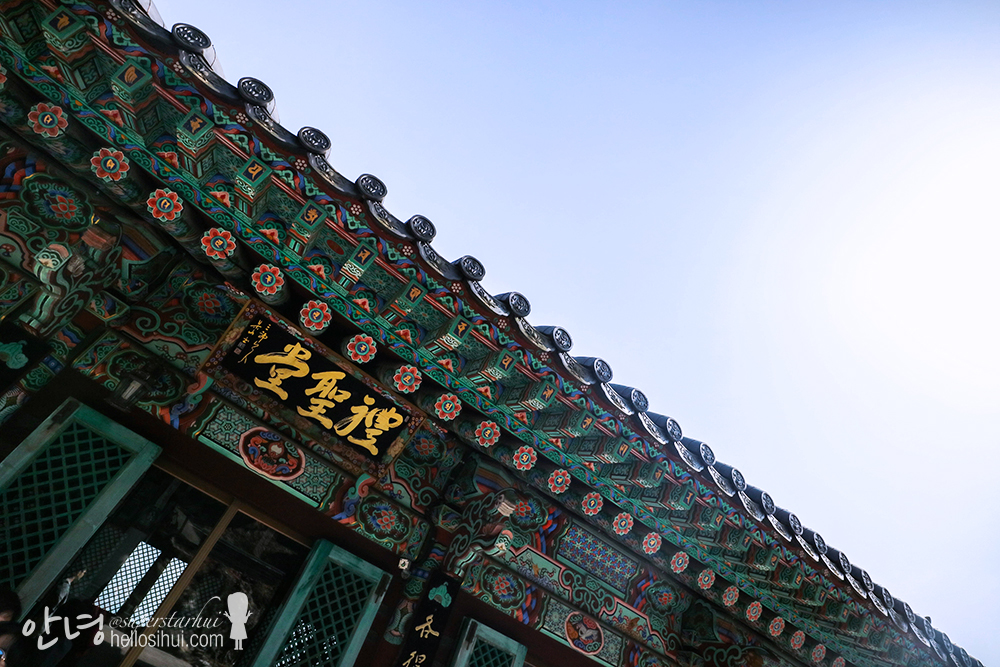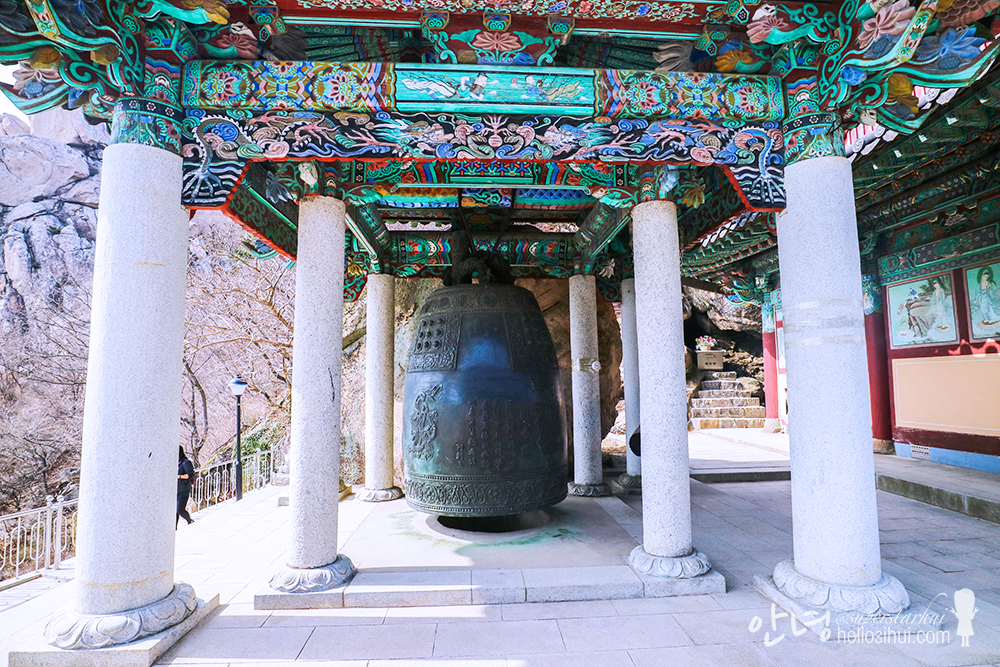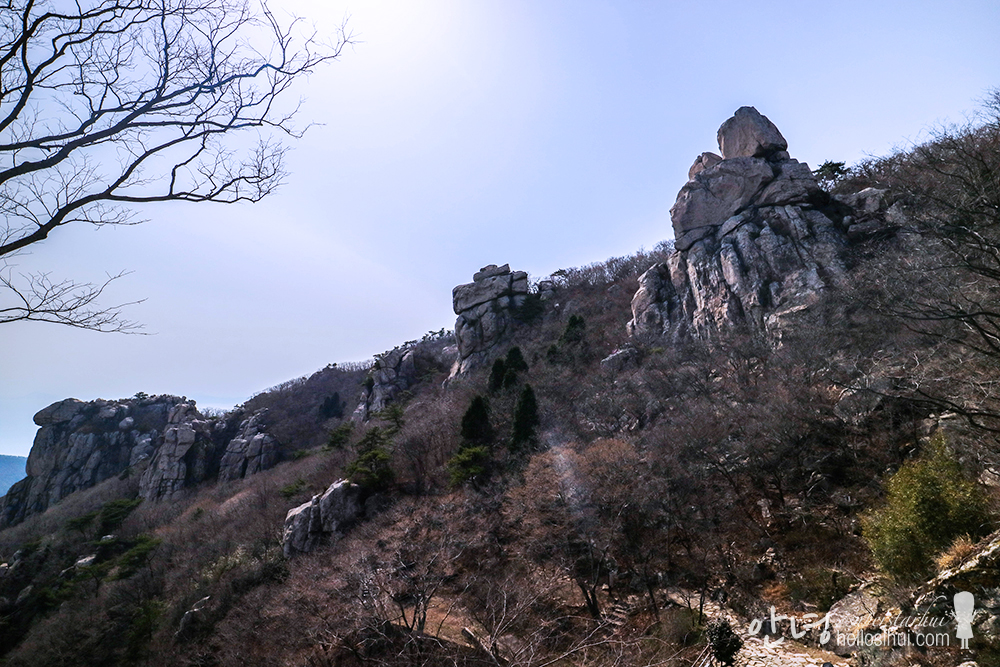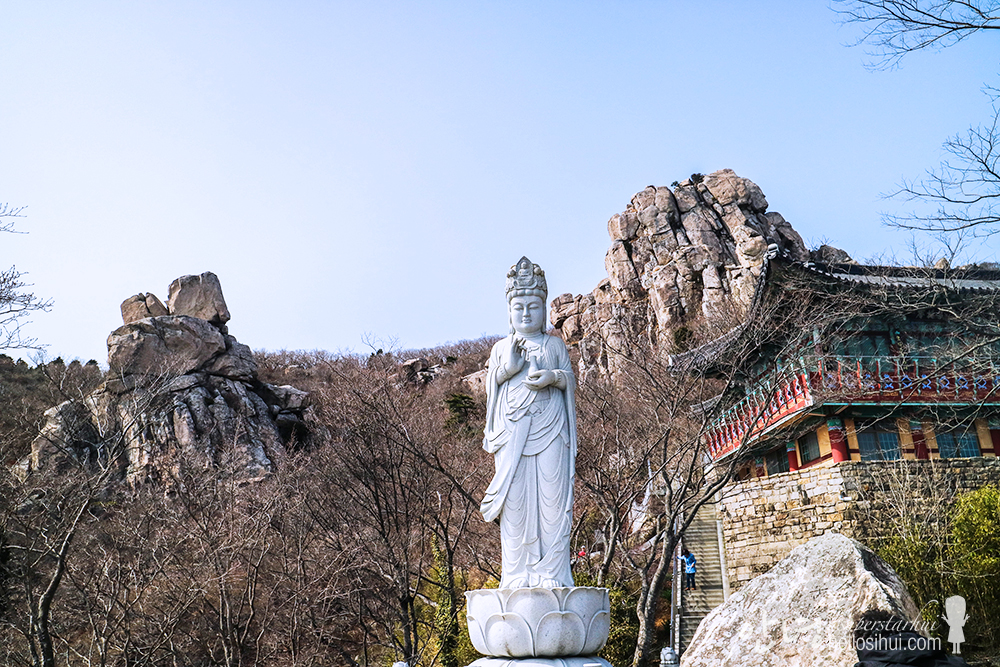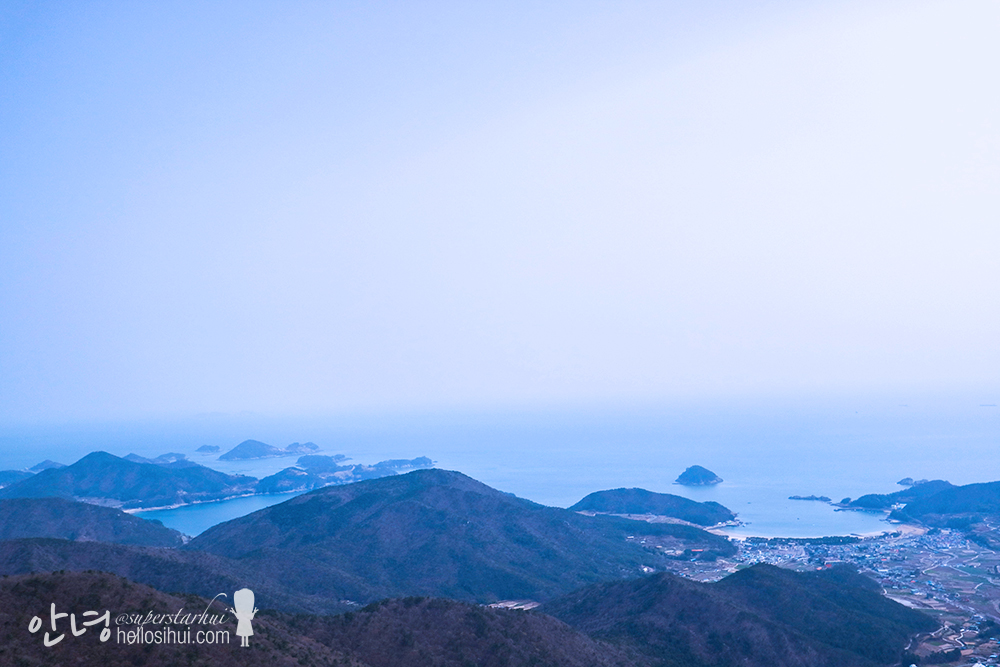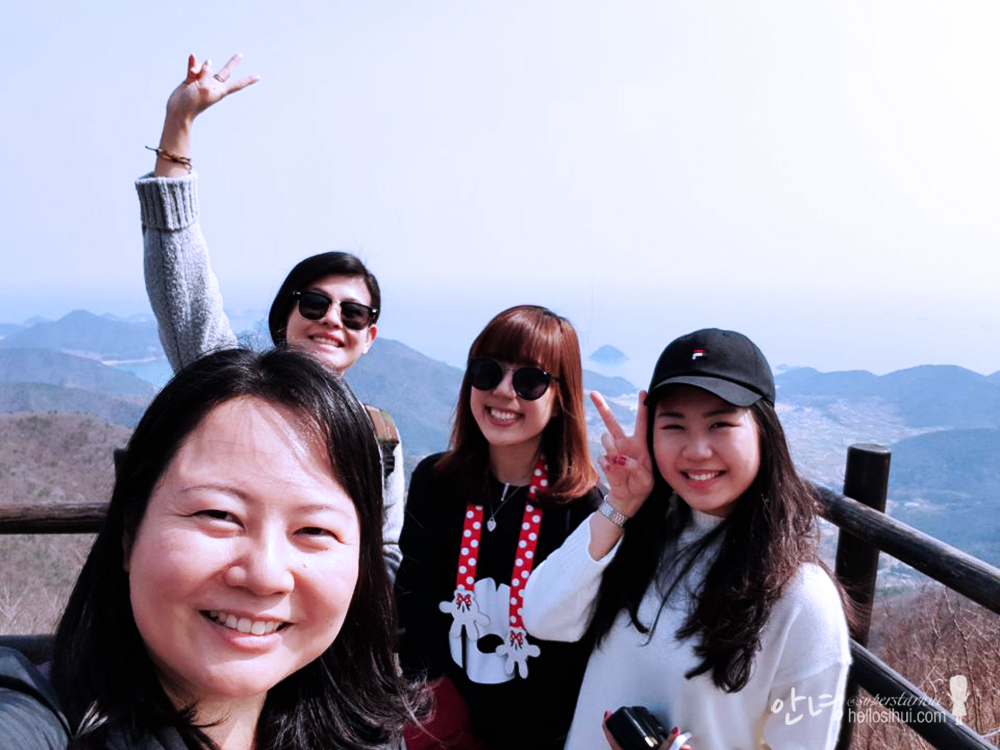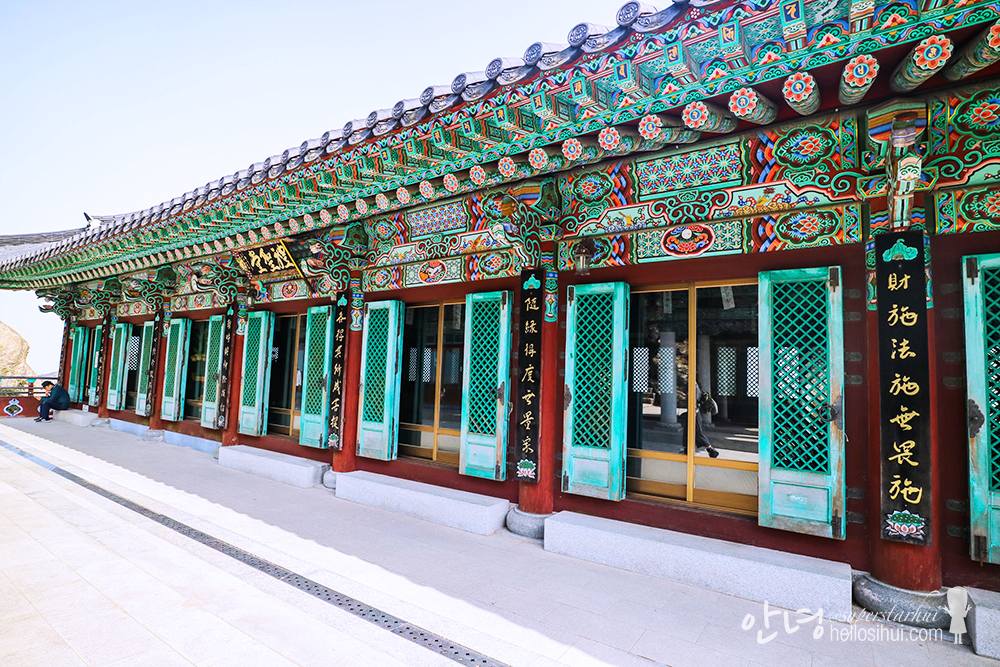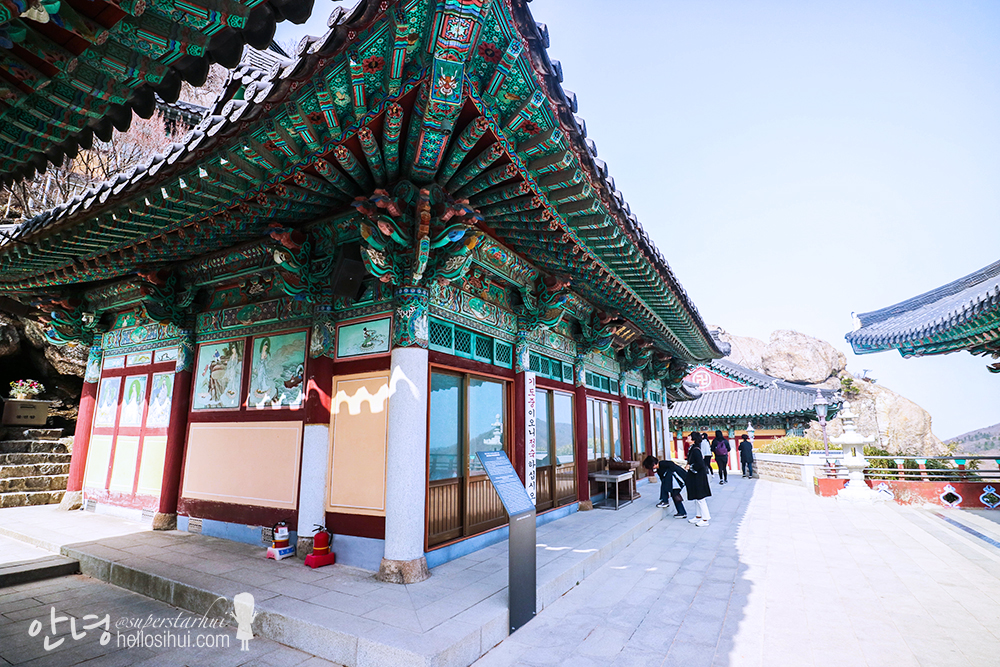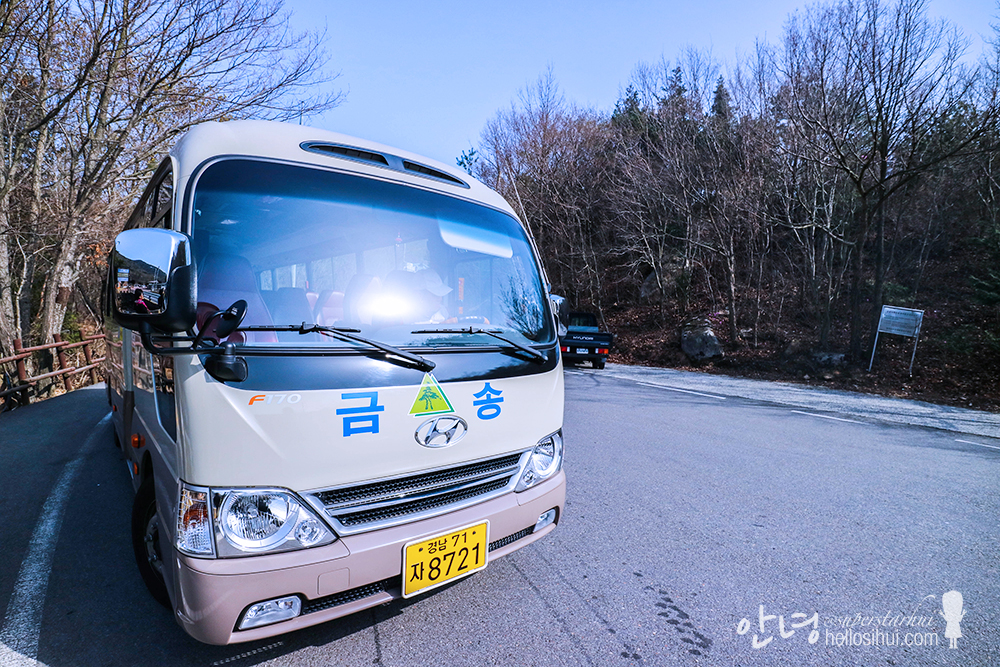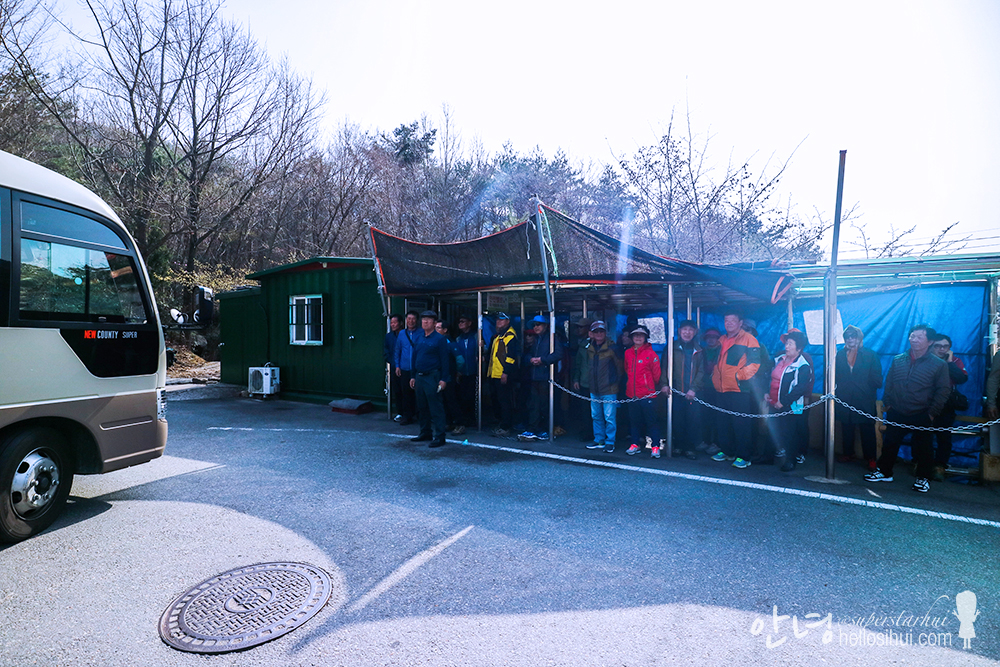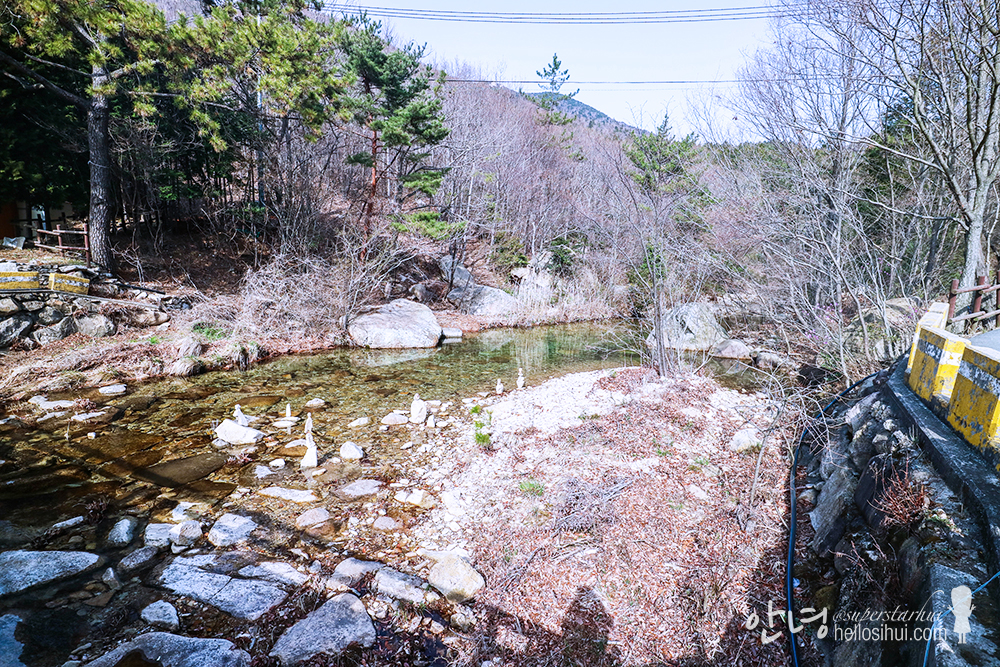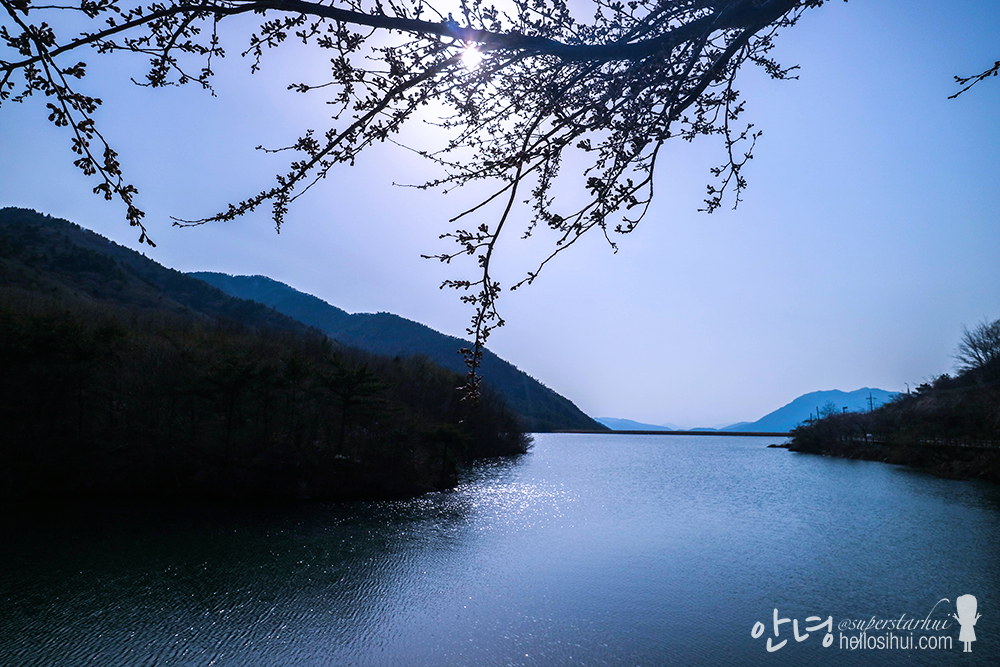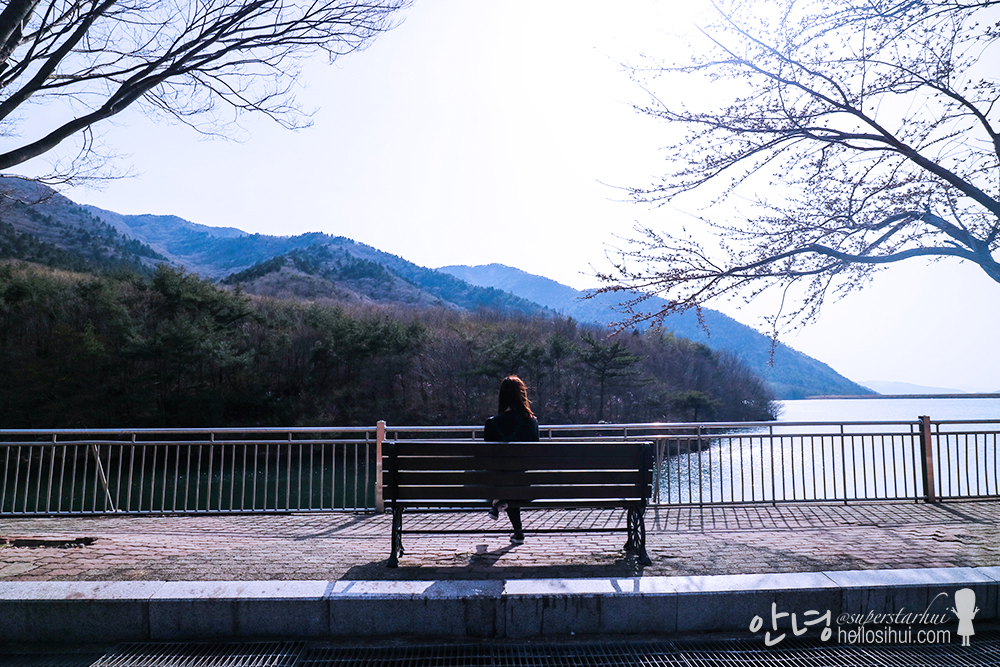 ---
German Village 독일마을
There is a background story why there a german village built for Korean residents. Many Korean lived in Germany during the modernisation of Korea in 1960s. So this was built for them who returned from living in Germany.
We took a cab from Boriam Temple, and arrived at Kunst Lounge.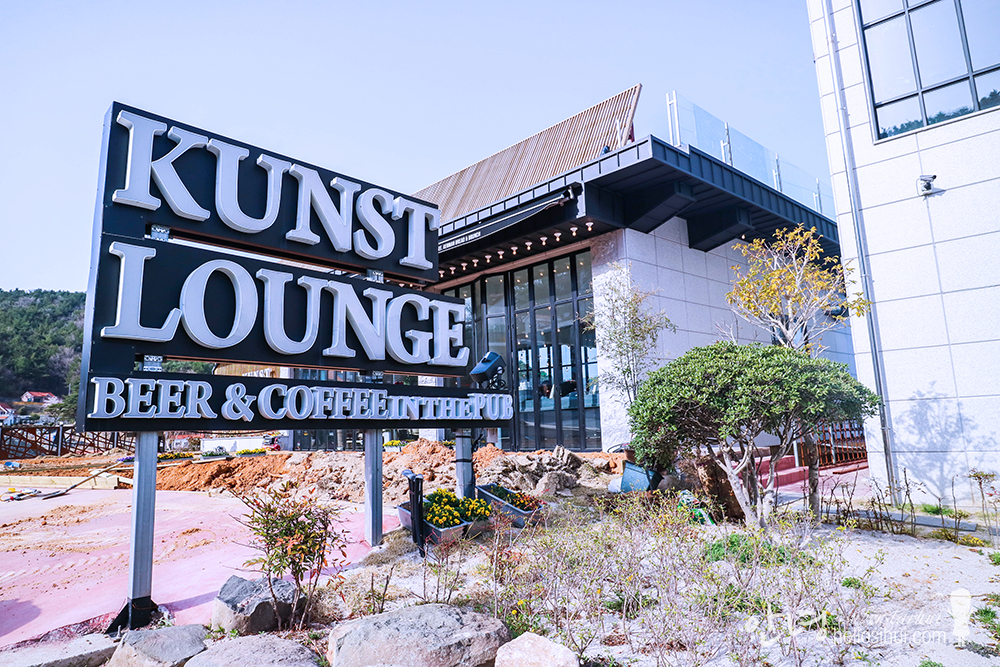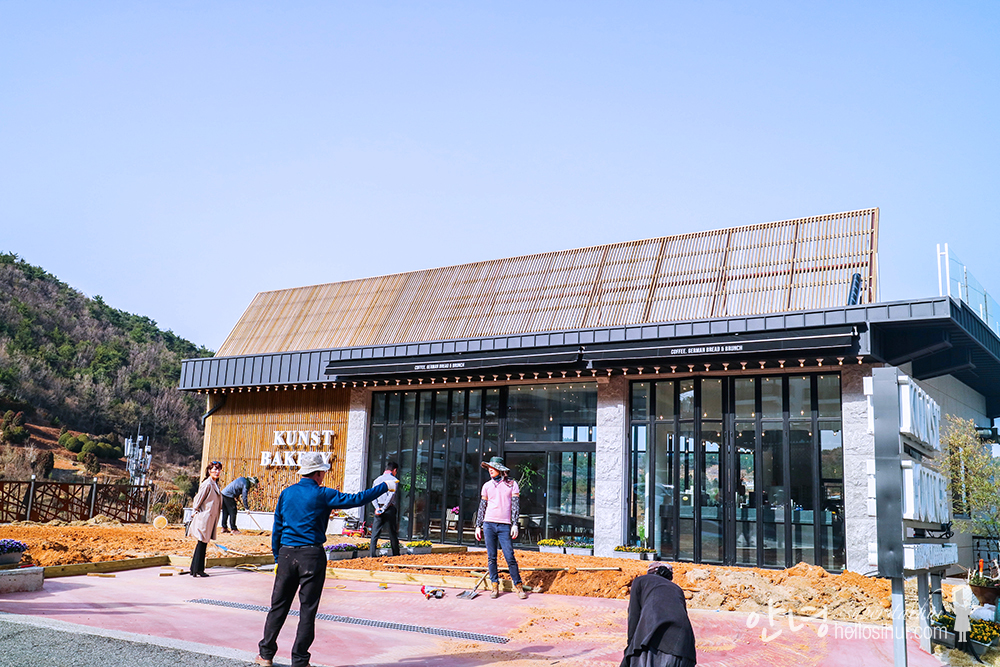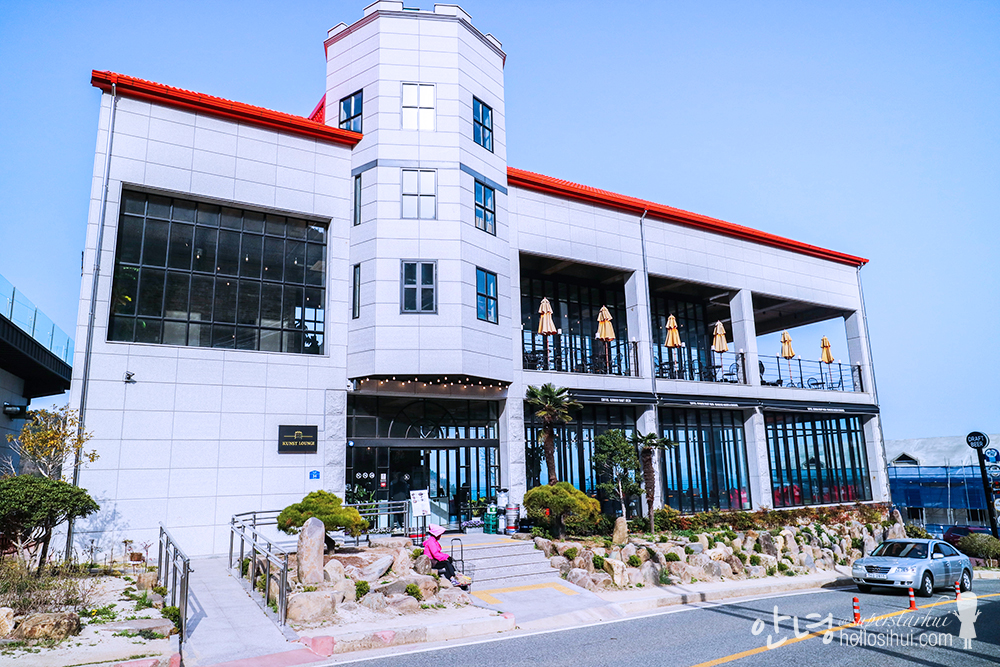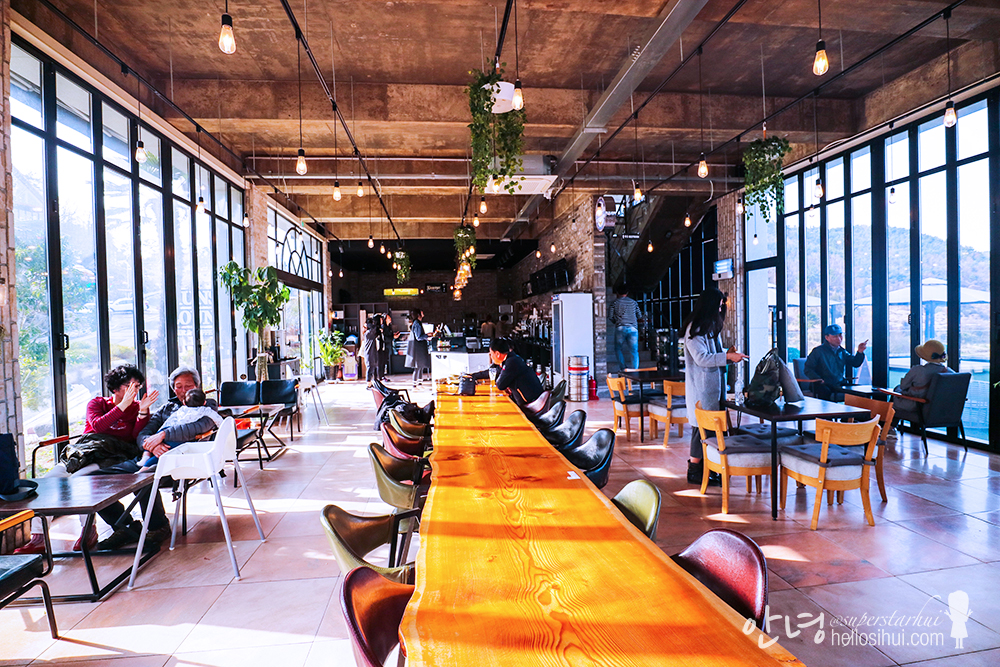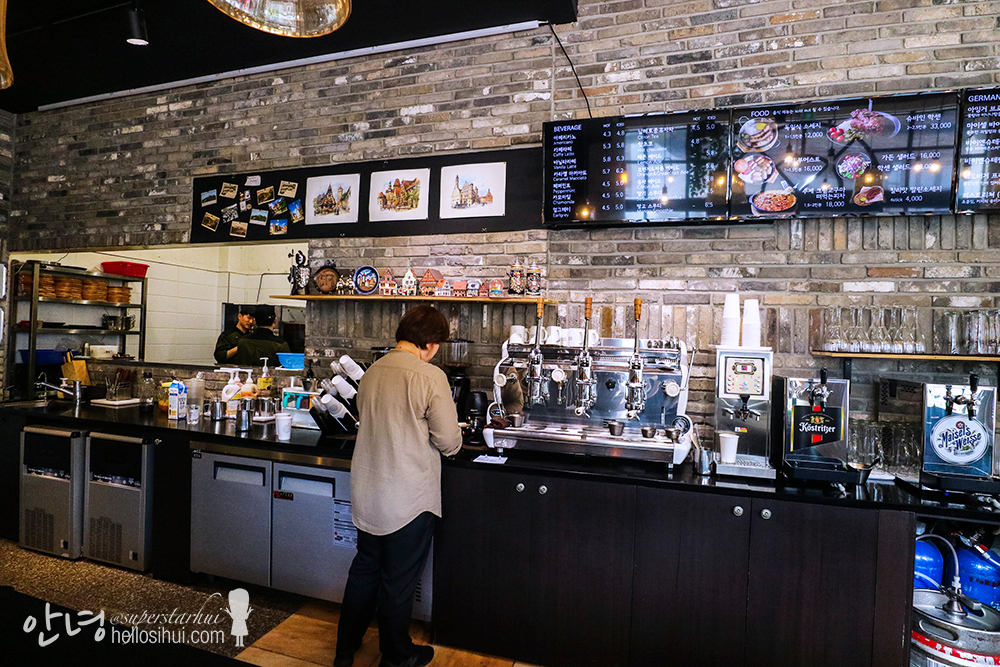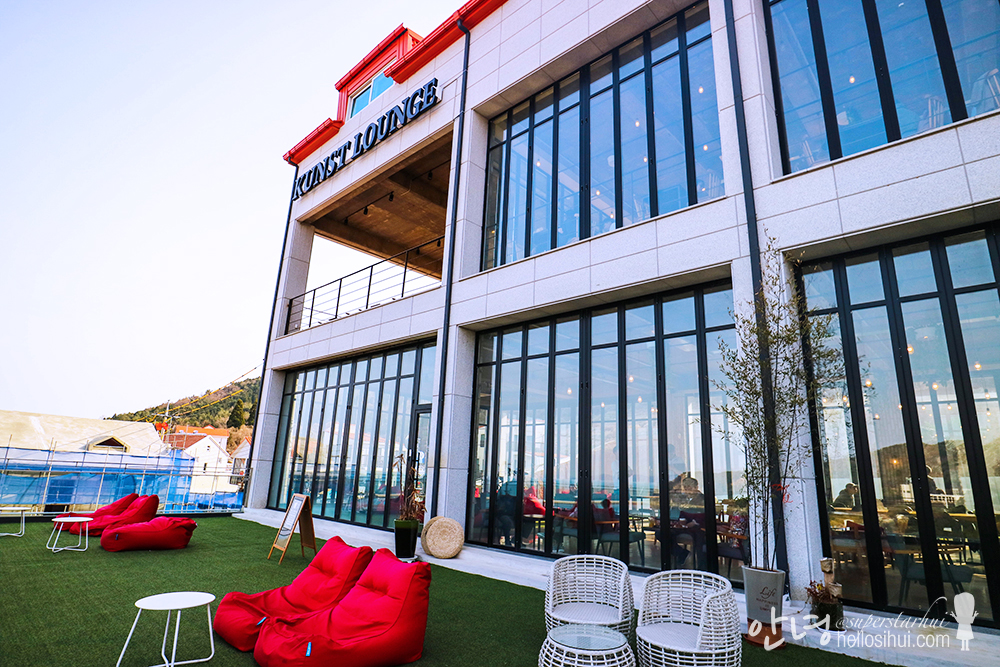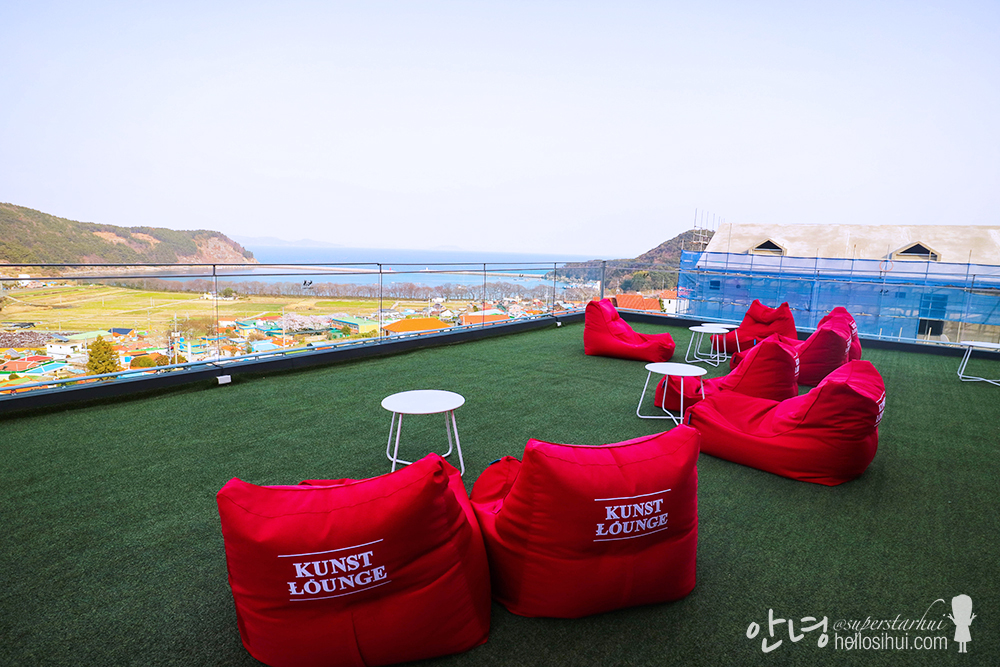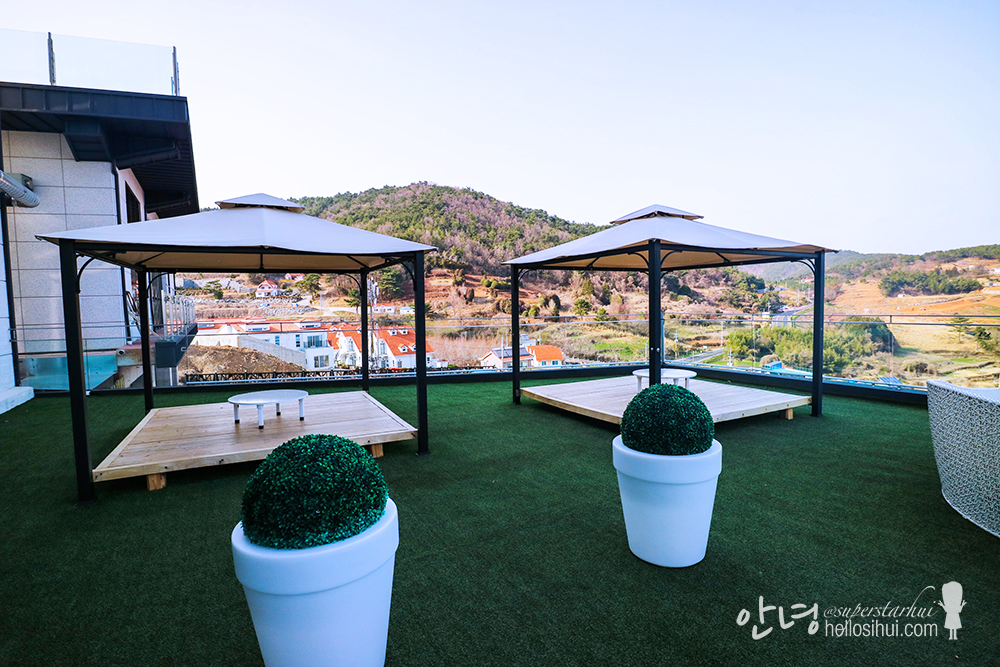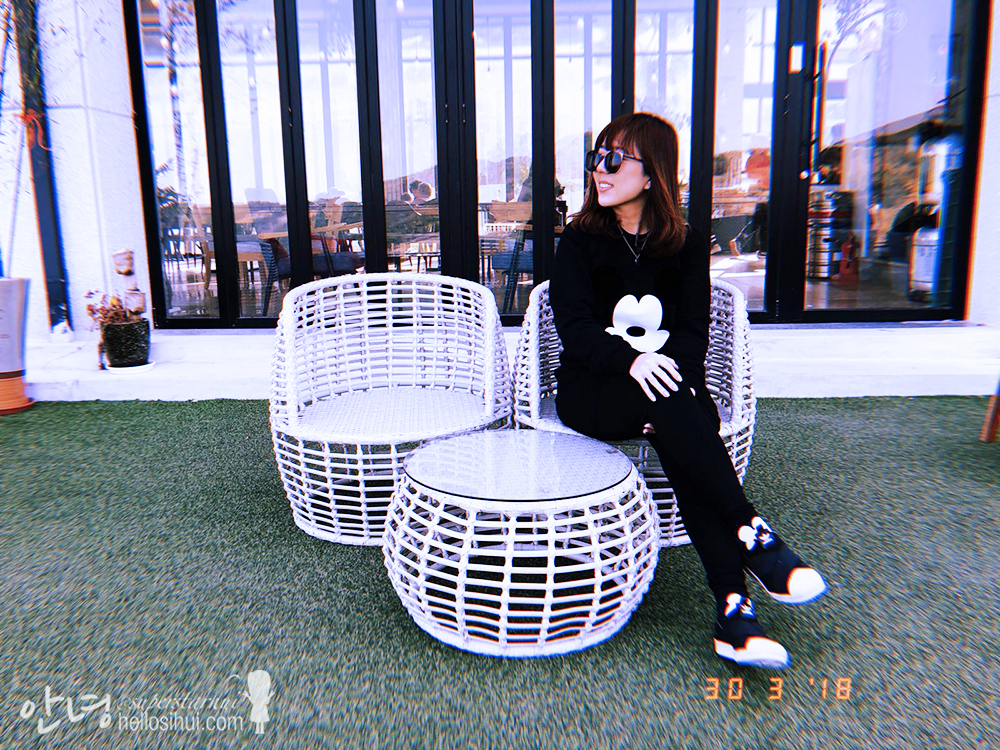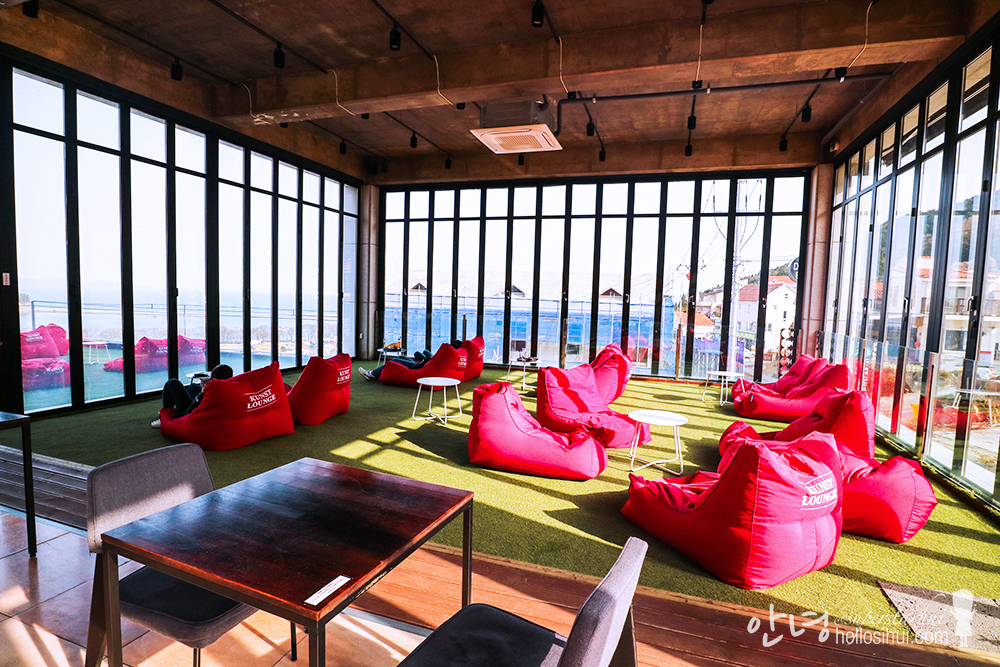 ---
Heading Home.
We wanted to spend some time at Namhae more due to our time constraint we decided to come back here again. We headed over to the bus terminal and we were late by 4minutes. Our bus left without the 5 of us. So, our next plan was to take a intercity bus to Jinju Bus Terminal as there's bus to Seoul every 30minutes 🙂 So, we departed from Namhae Bus Terminal to Jinju Bus Terminal… We were told that we can get 30% refund, thank god for the nice guy to help us with it. So glad that the rest are not panic in fact, having a little fun out of it too 🙂 Happy people are always luckier! 🙂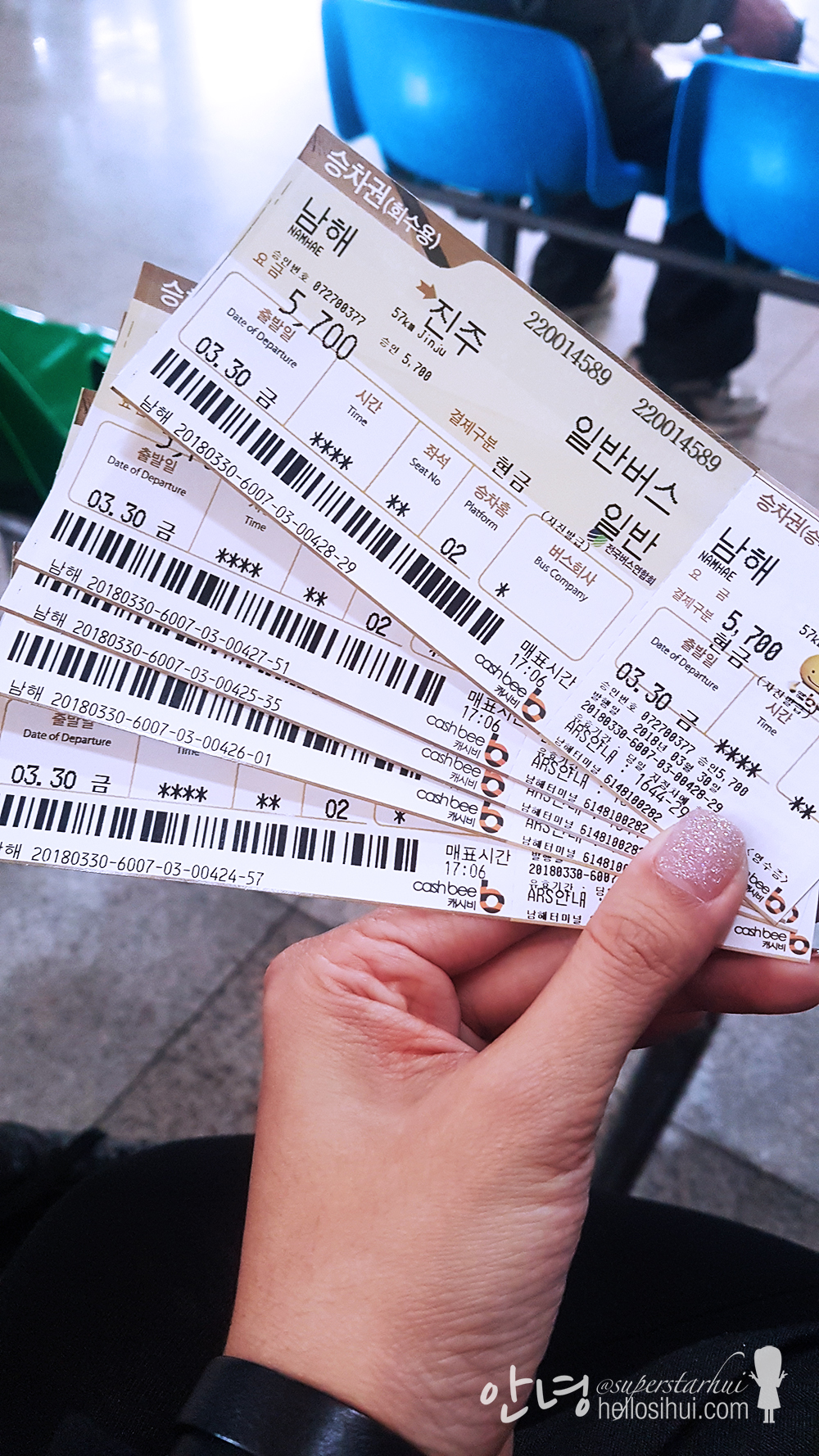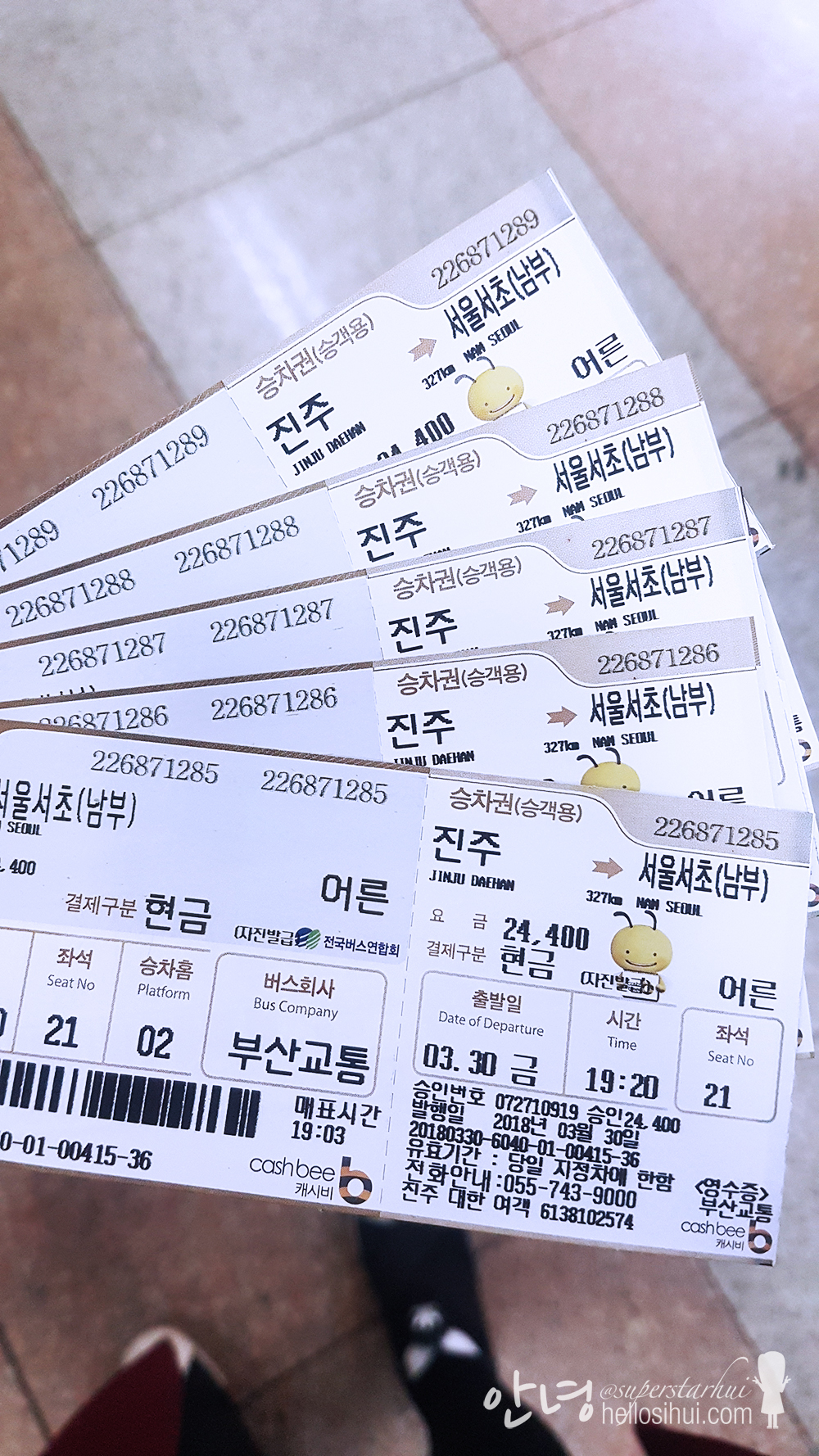 ---
Boriam Temple
665, Boriam-ro, Sangju-myeon, Namhae-gun, Gyeongsangnam-do
German Village
64-7, Dogil-ro, Samdong-myeon, Namhae-gun, Gyeongsangnam-do
HELLOSIHUI'S TIPS:
If possible, buy your bus ticket earlier especially when you are heading in a group
The kimchi pajeon is nice and tasty
---
Camera
Canon M3, Go Pro 4 Hero, Samsung Galaxy S7 Edge
Follow me: IG @superstarhui
#hellosihuigoeskorea for Korea travels
#hellosihuigoestravels for any travel destination! 🙂
---
---