홍대칼국수와족발
[Travel in March / April 2018]
When we heard all our date coincide during our (individual) trip to Korea, we knew we need to have a gathering with all our friends. It's like a mini gathering with good food. Dory suggested 족발 and this started many research too. We shortlisted a little and eventually 홍대칼국수와족발 came close because the video impressed them haha. So we waited for our 9 girls gatherings that day!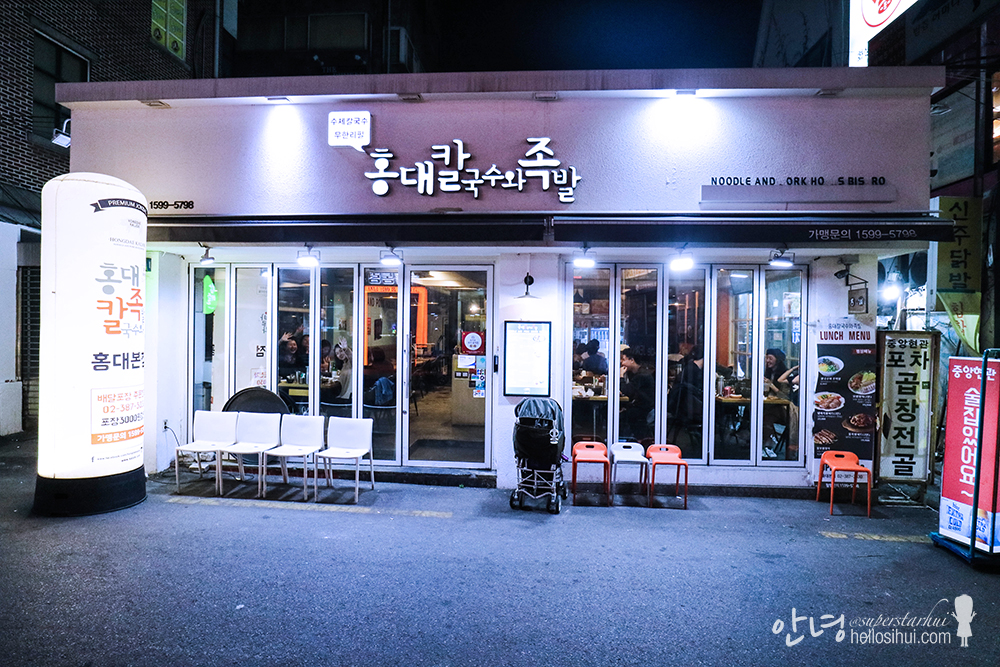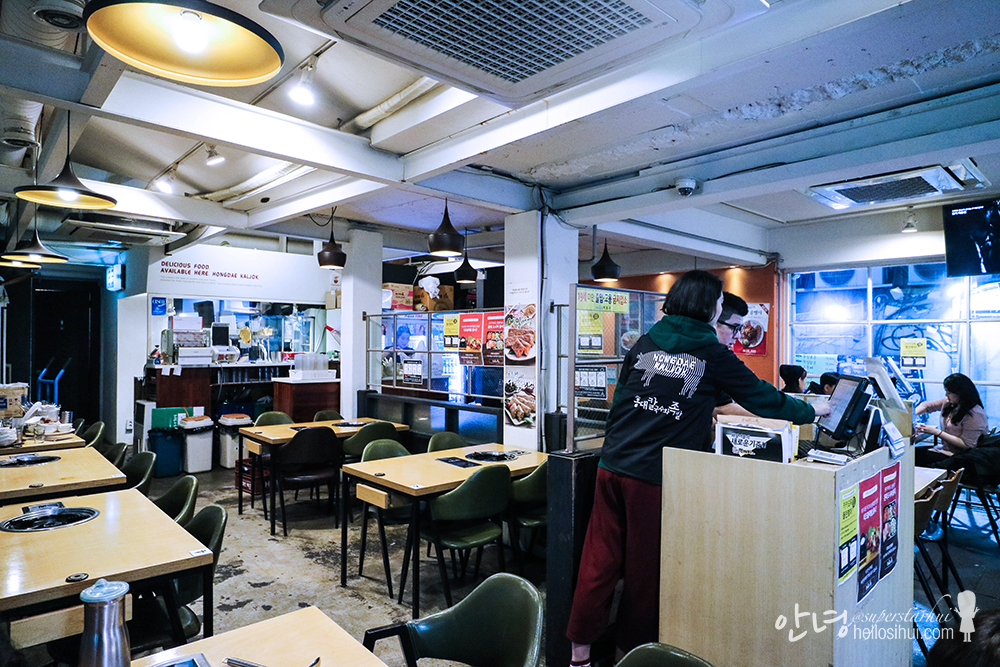 it's quite a small restaurant.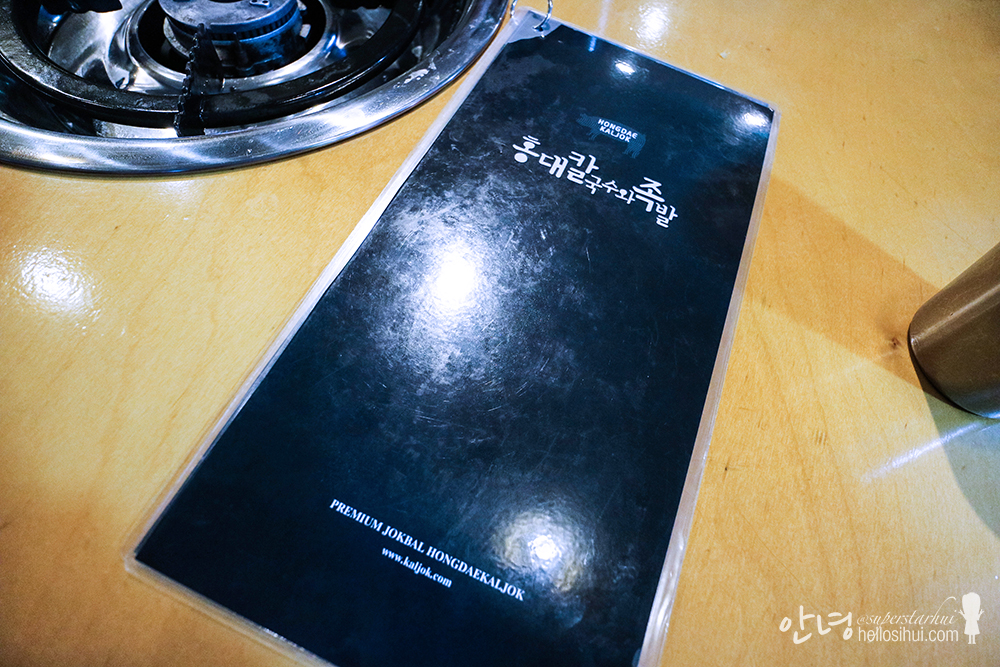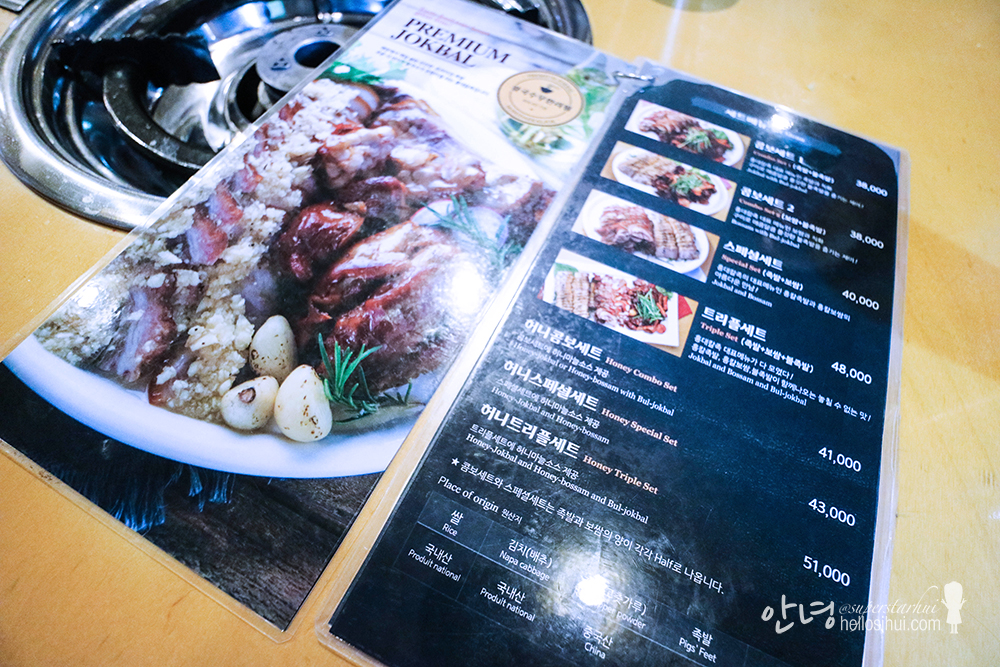 We ordered Triple Set, so we get to try all 3 types – Jokbal (Pig trotter), Bossam (Steam Pork Belly) and Bul-Jokbal (Spicy Pig Trotter).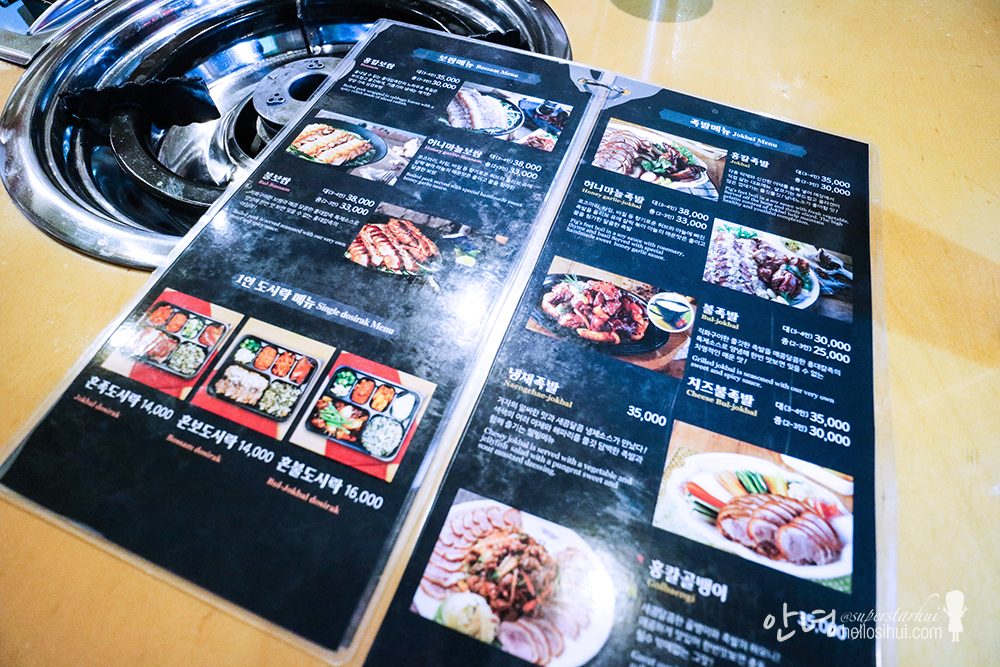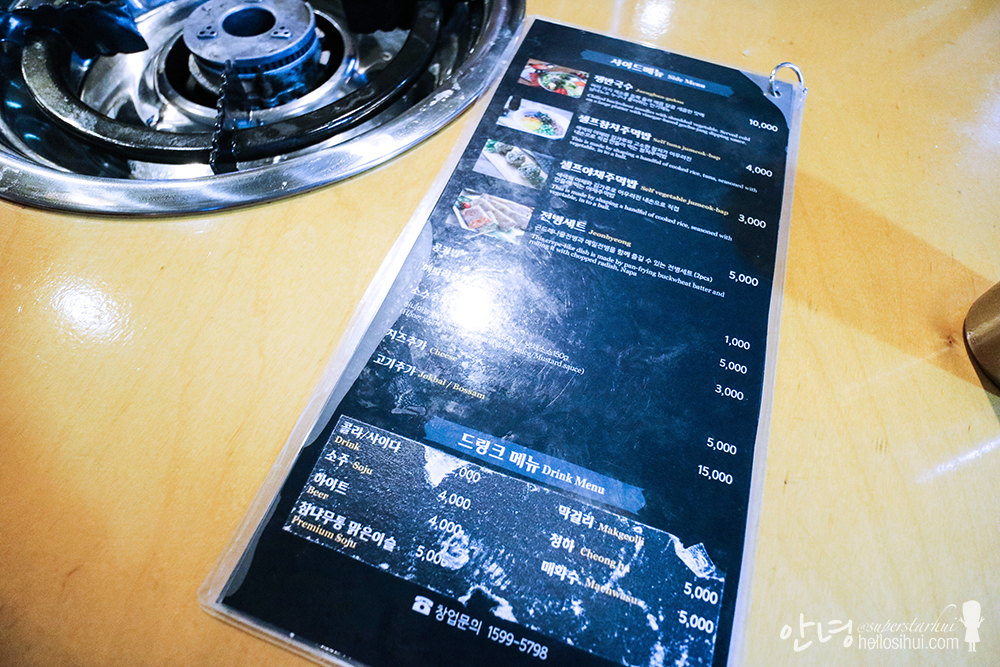 We ordered 쟁반국수 + 셀프야채주먹밥 🙂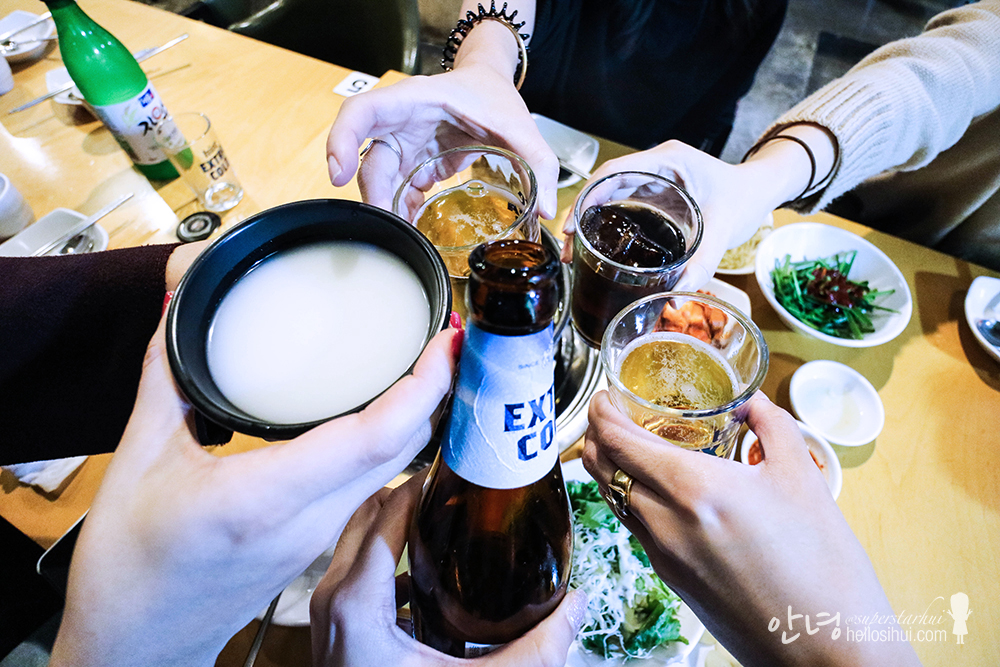 drink drank drunk, of cos not.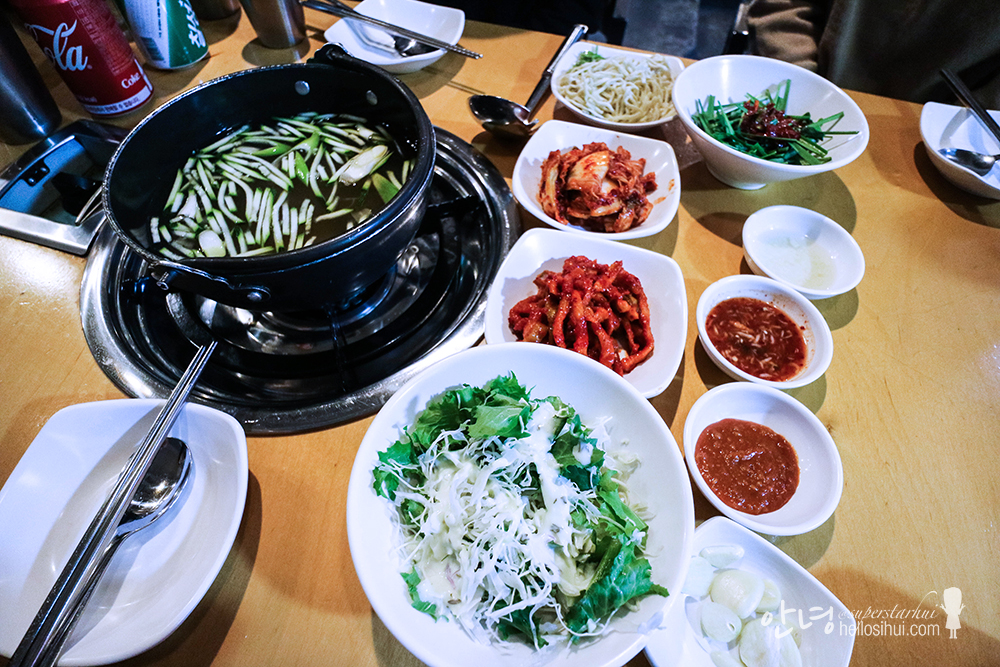 Our set meal include 국수 which we had it last. This clam soup served with the meat served as a warm finishing touch, given the large servings of protein.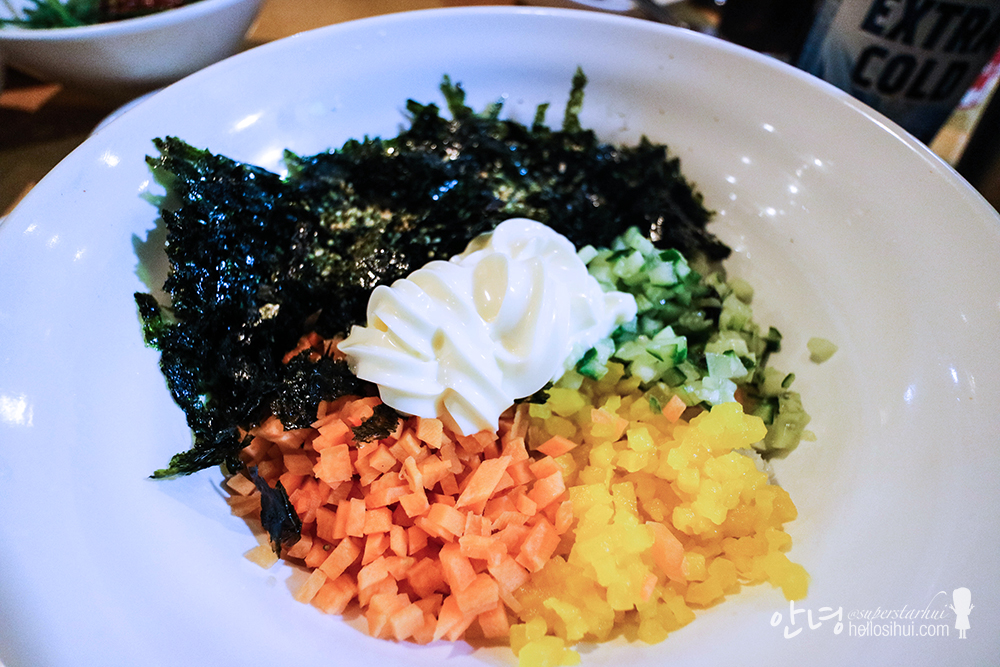 셀프야채주먹밥: It's rice balls time. My favourite thing to do is to STIR haha.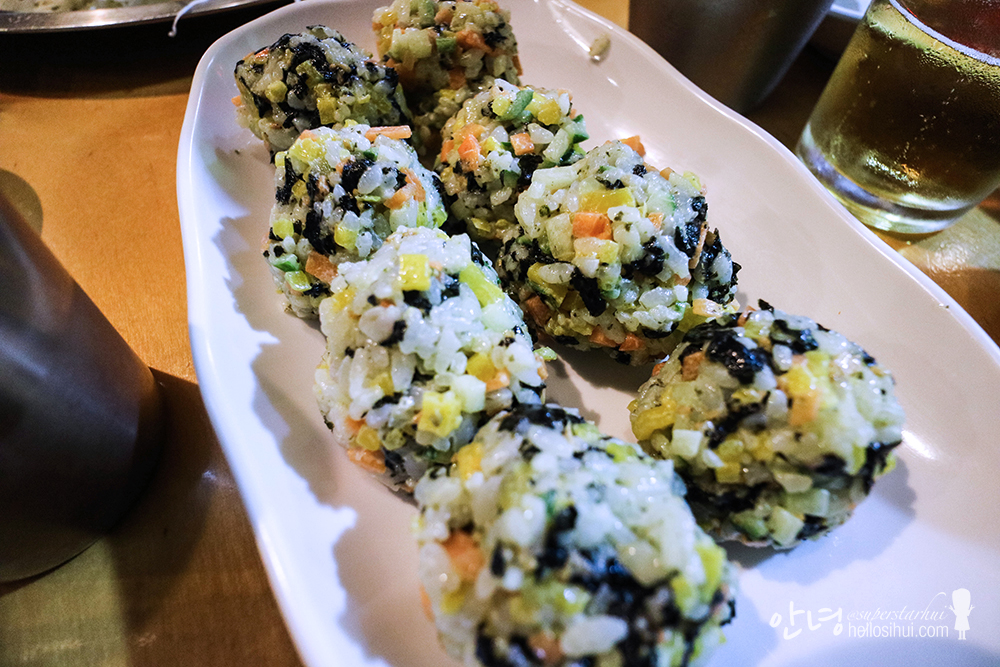 How's the presentation of my rice balls?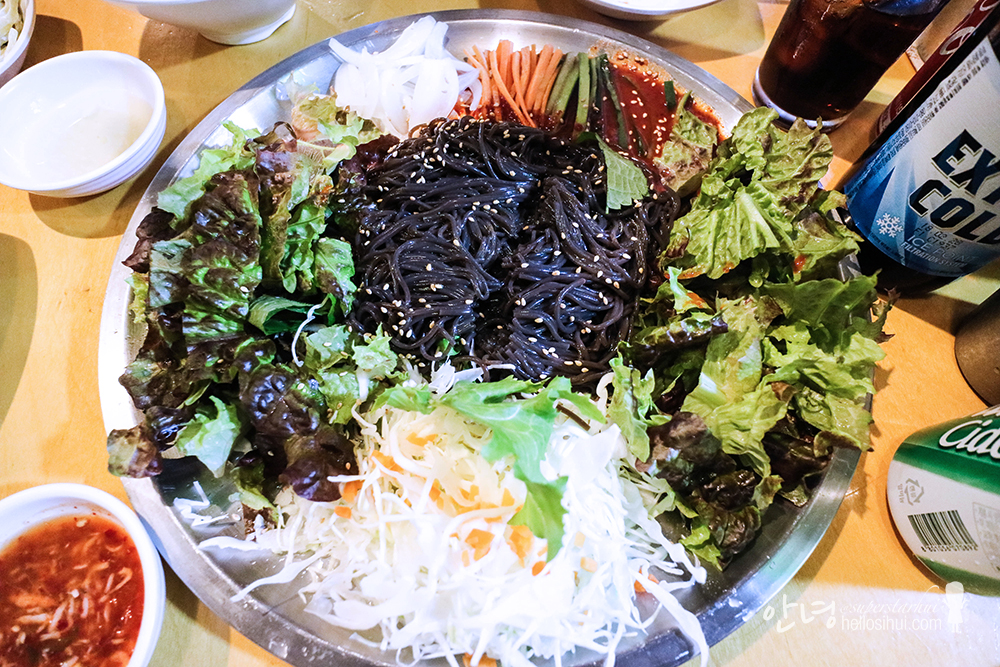 쟁반국수: Before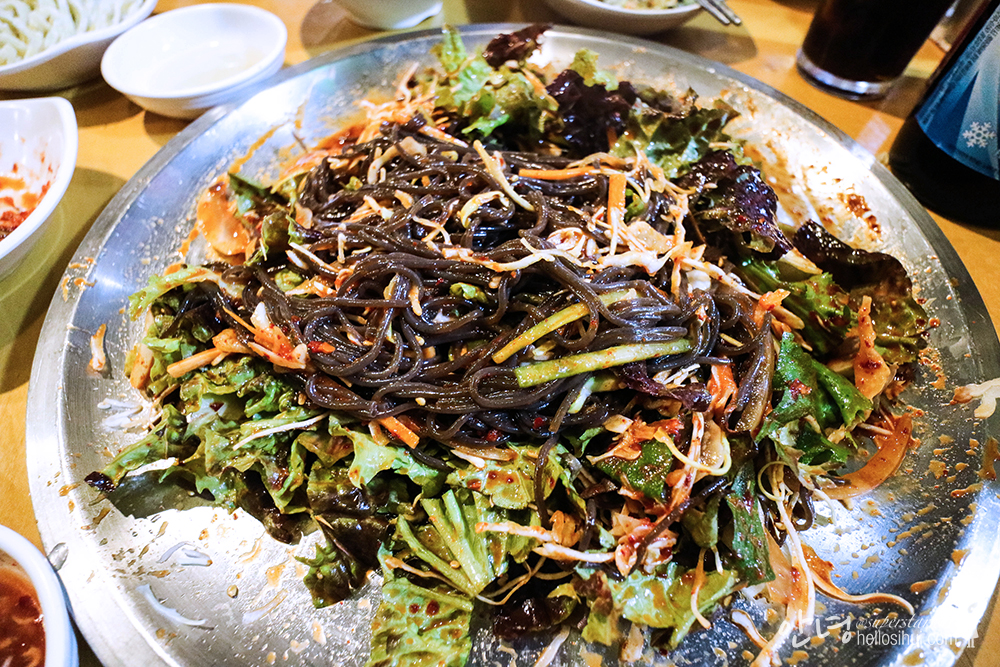 쟁반국수: After mixing! And, I must say I do enjoyed this alot too! 🙂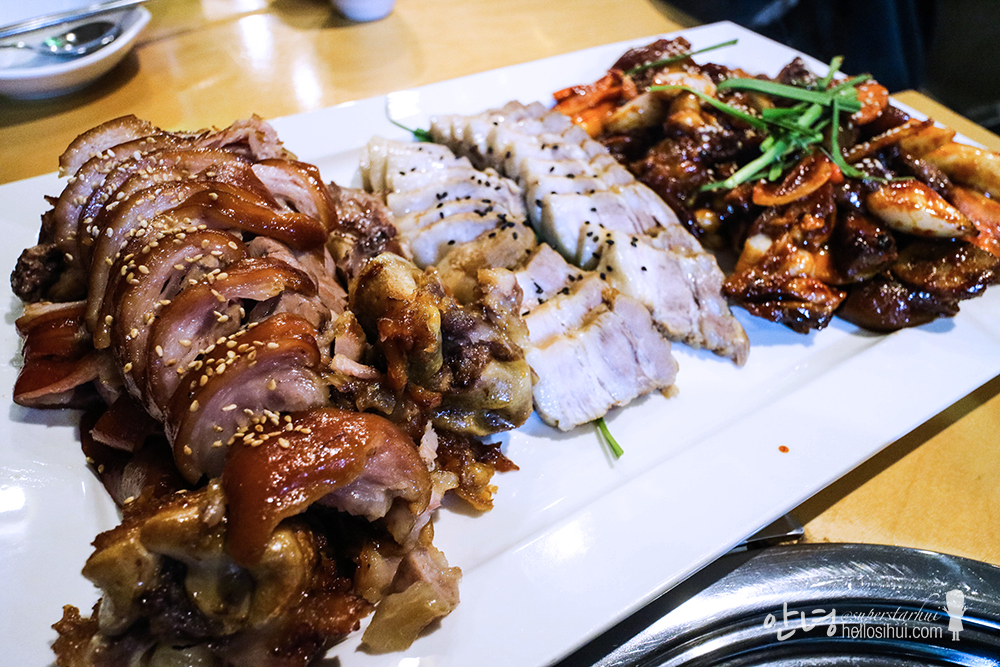 Our triple set 🙂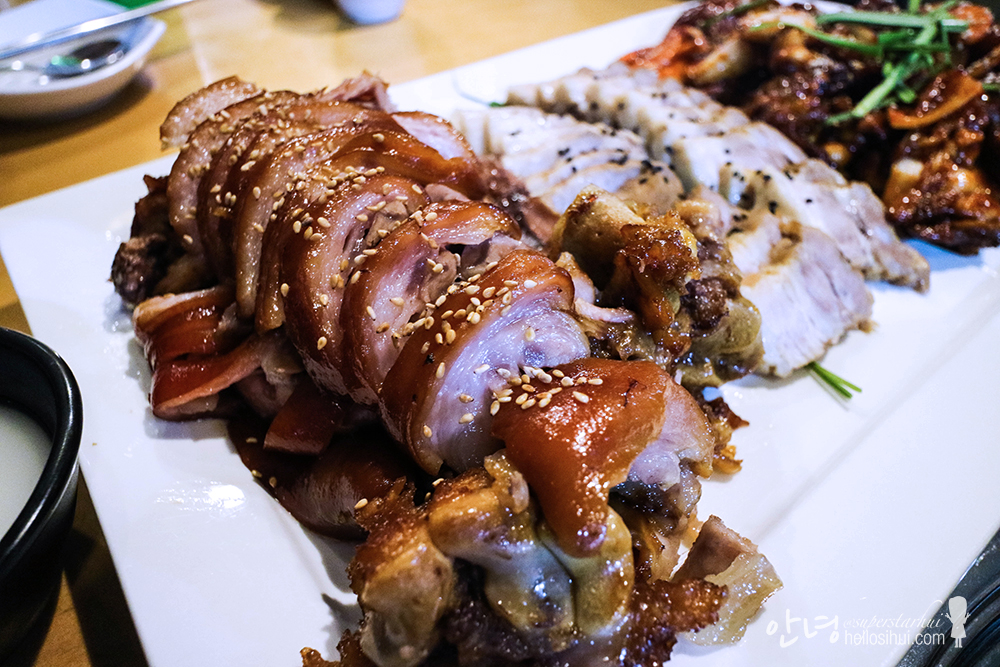 Jokbal, my friends all love it! 🙂
Bossam 🙂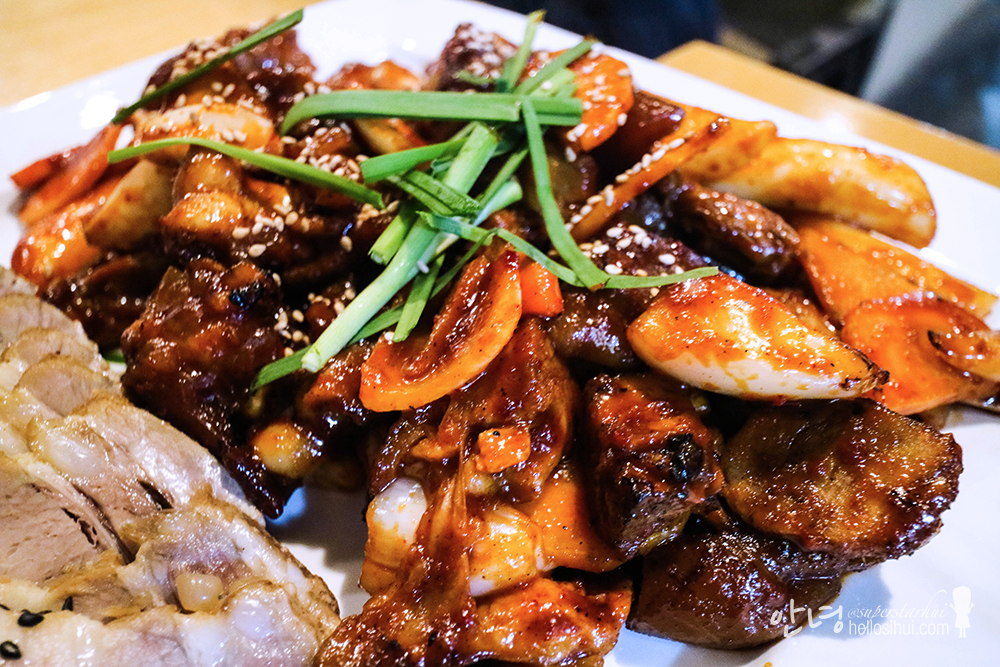 Bul-Jokbal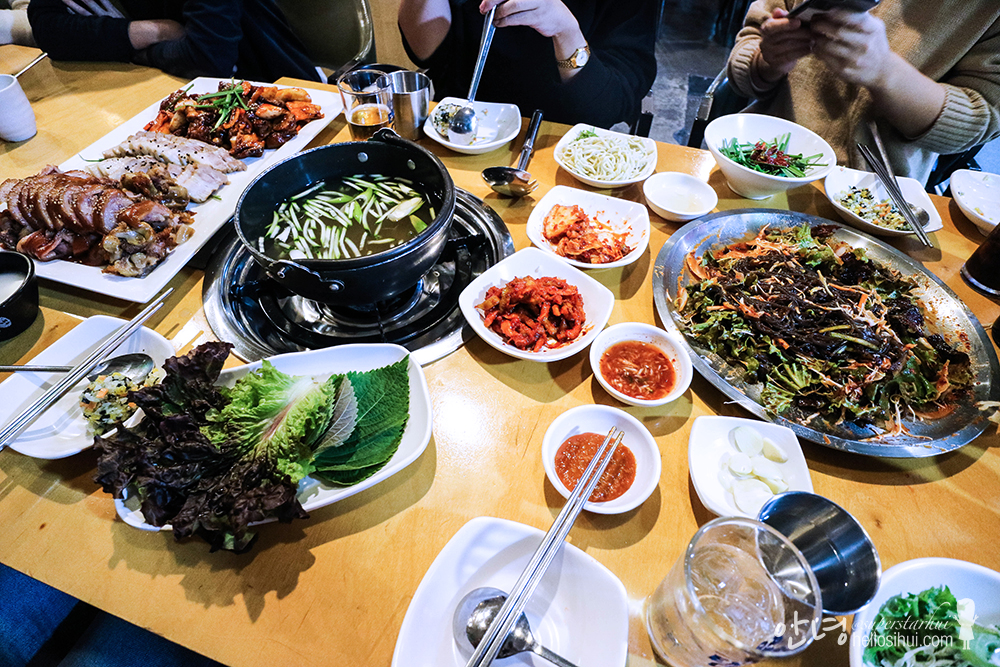 The crazy meal we had just for 5 pax.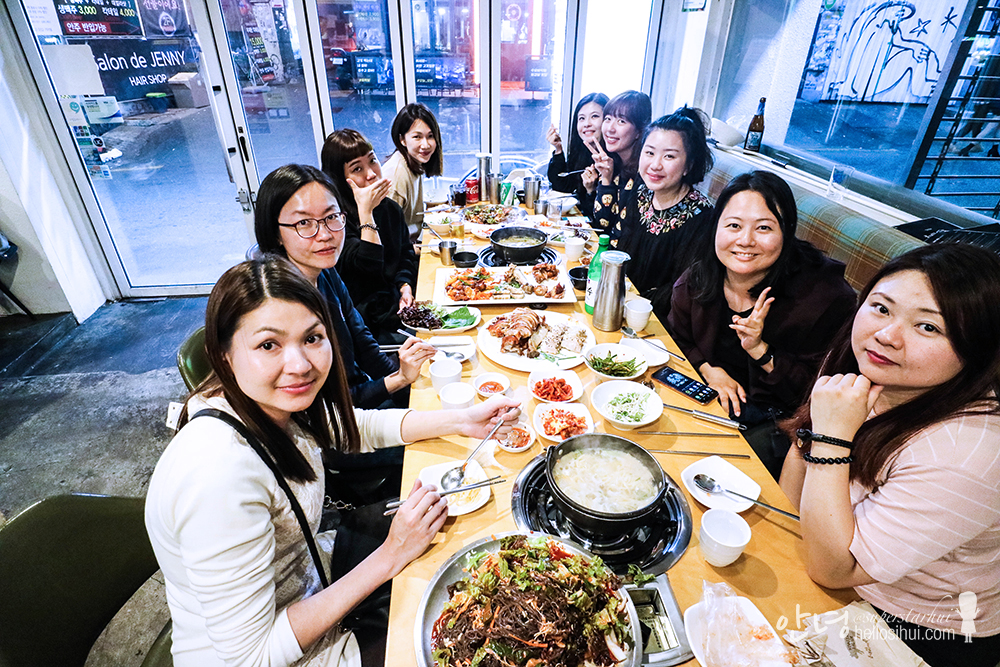 Big gathering – 9 of us! 🙂
Direction to 홍대칼국수와족발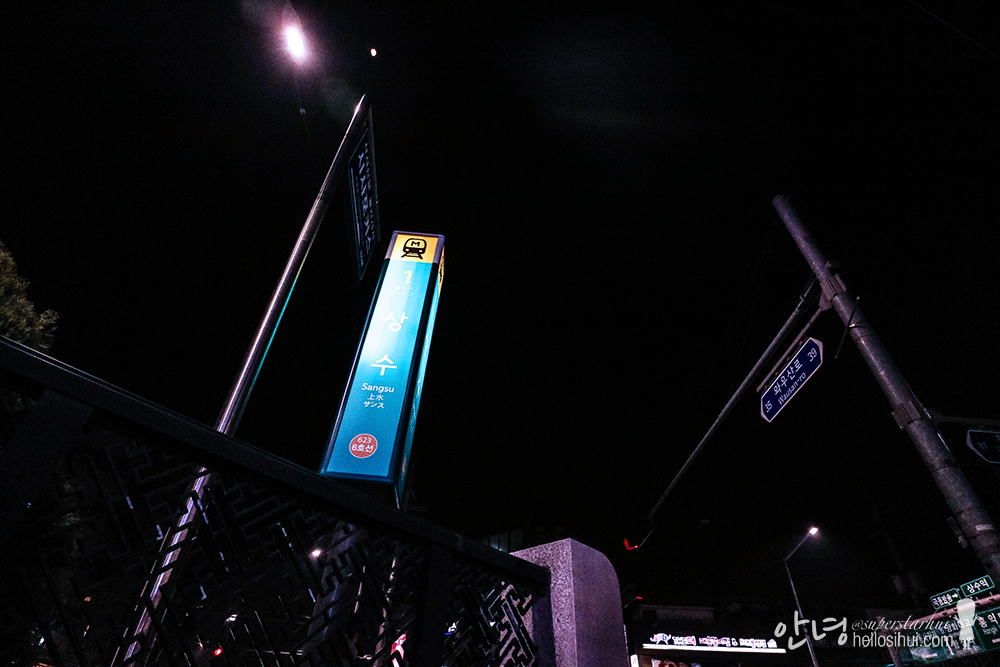 Sangsu Station Exit 1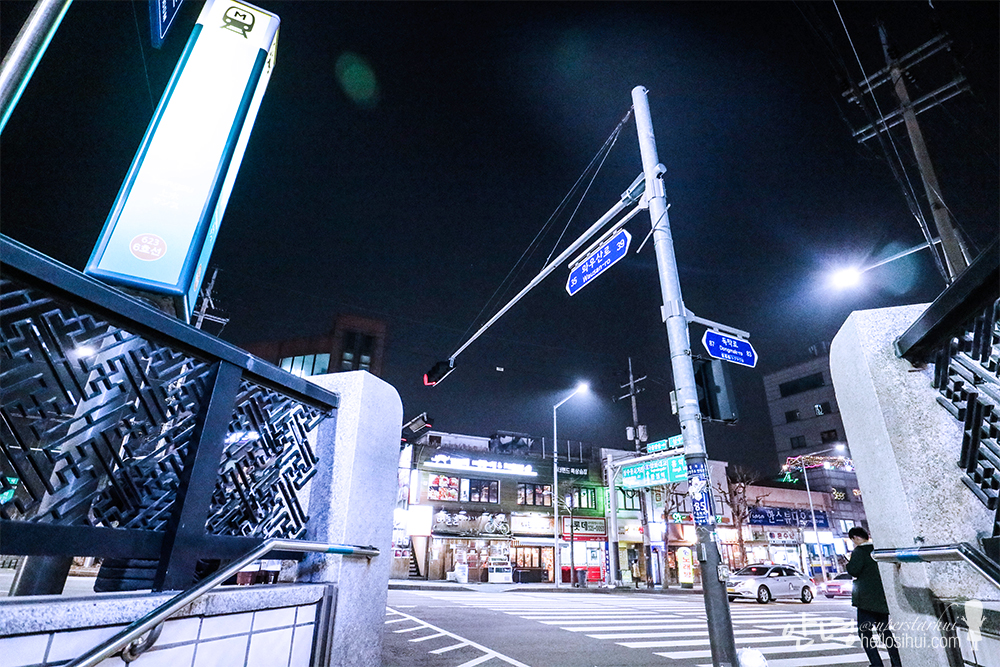 Turn right when exit 🙂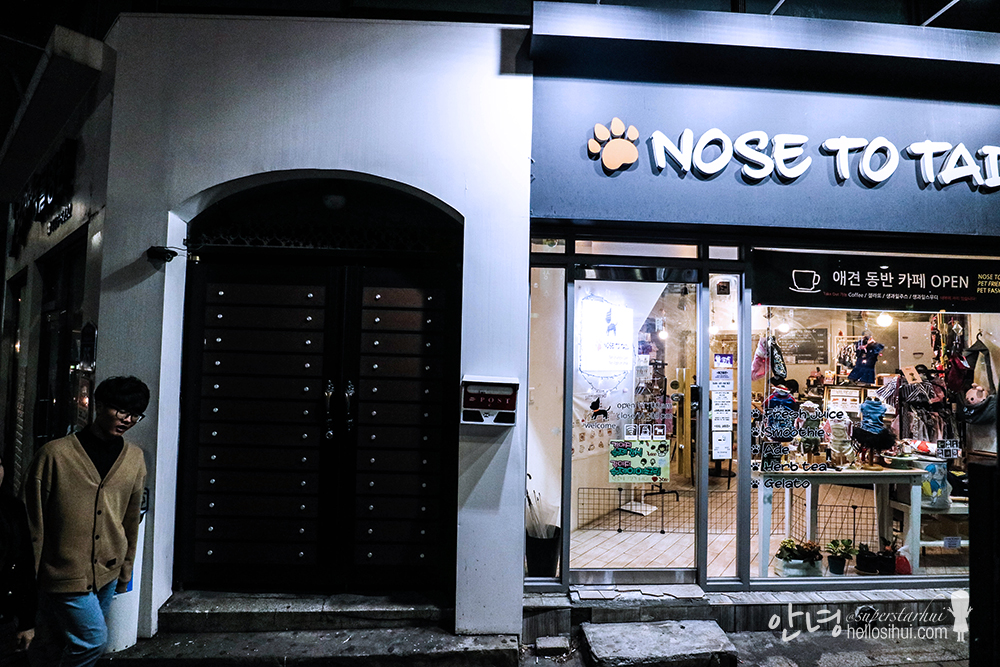 upon turning right 😉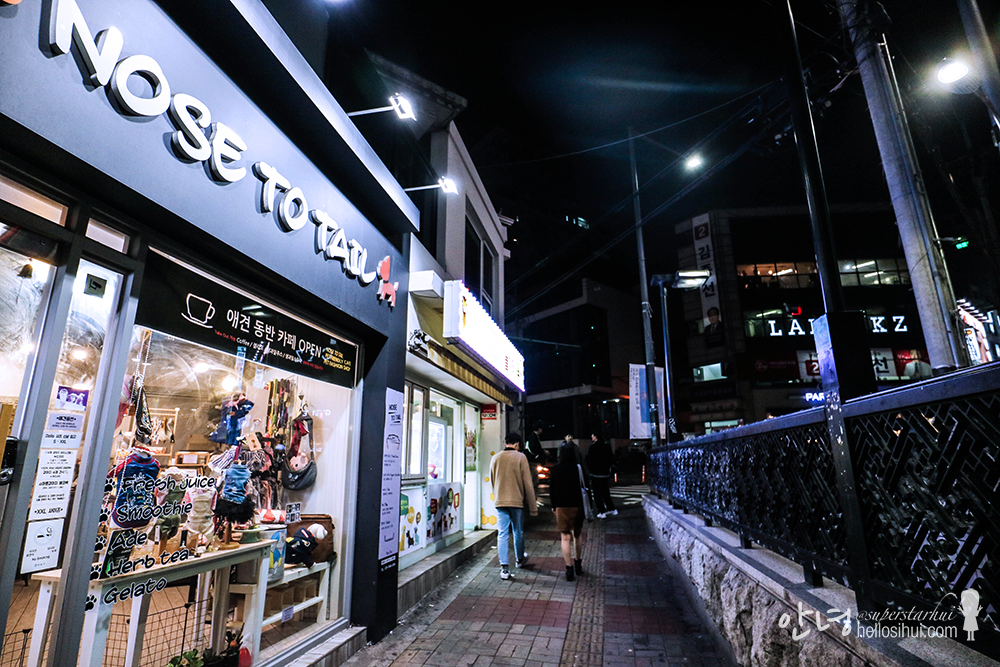 Go straight!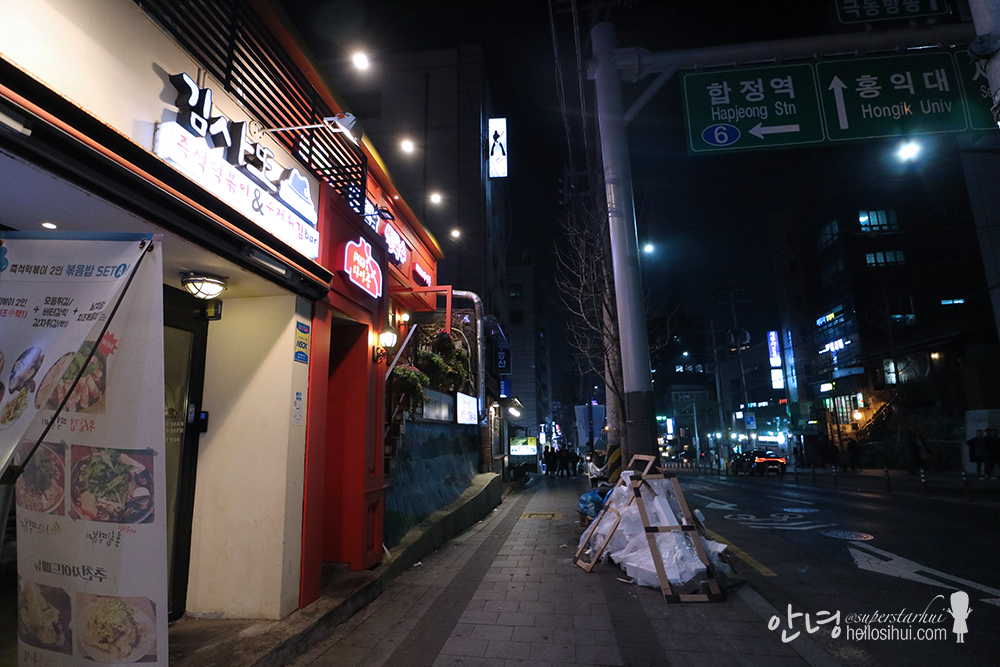 a simple walk, walk straight!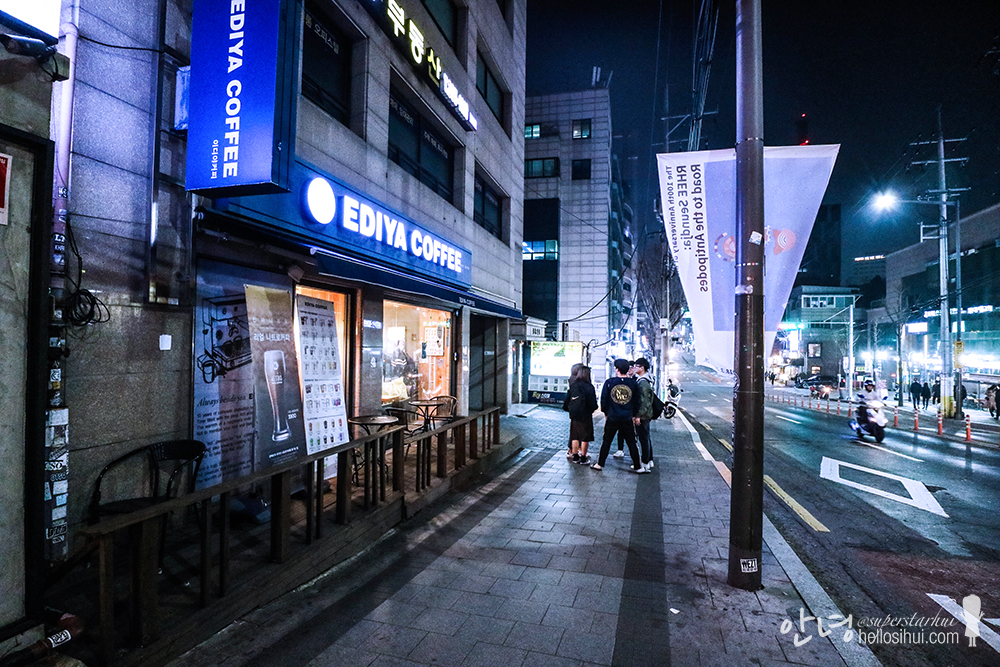 pass by ediya coffee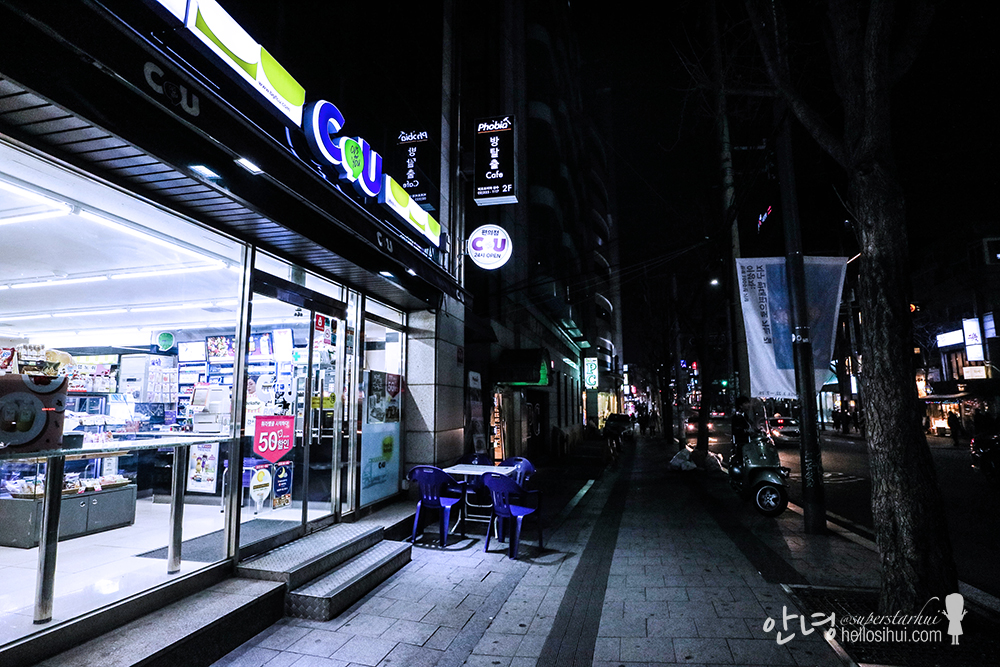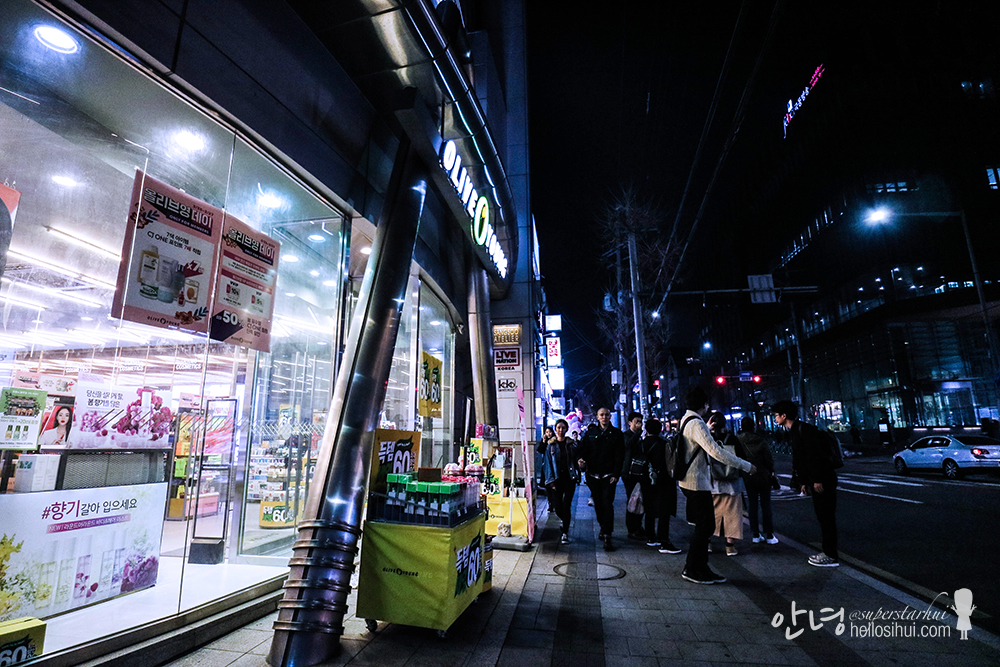 continue to walk straight!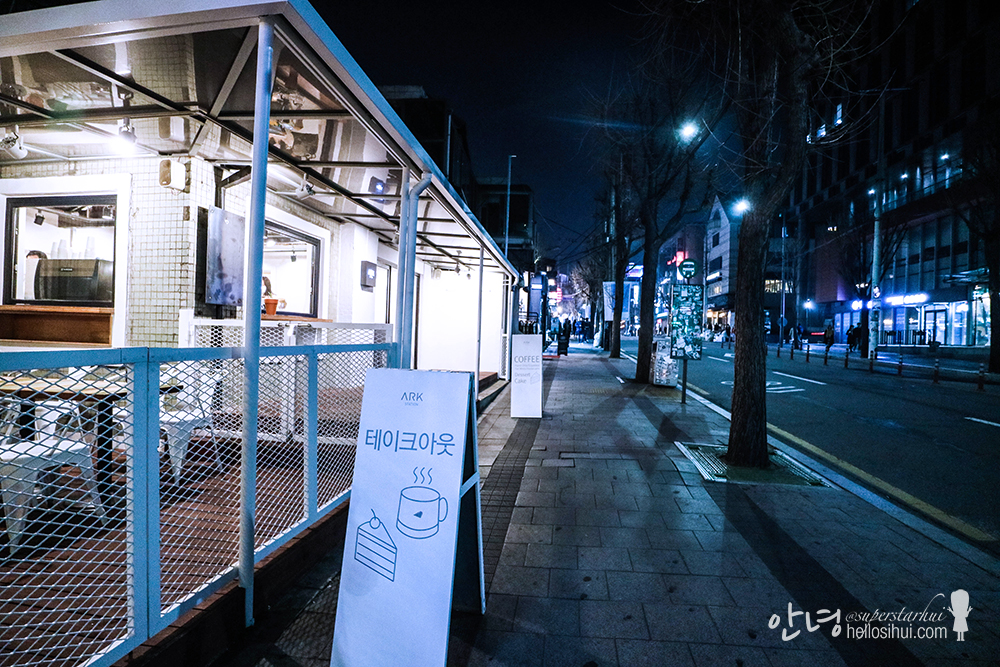 continue to walk straight 🙂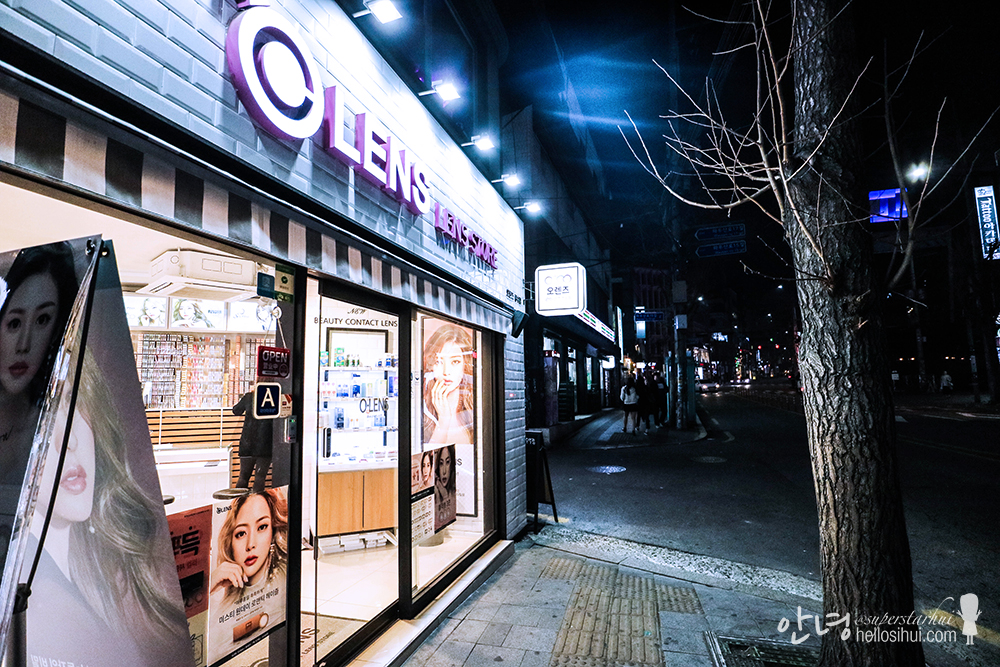 Turn left after O LENS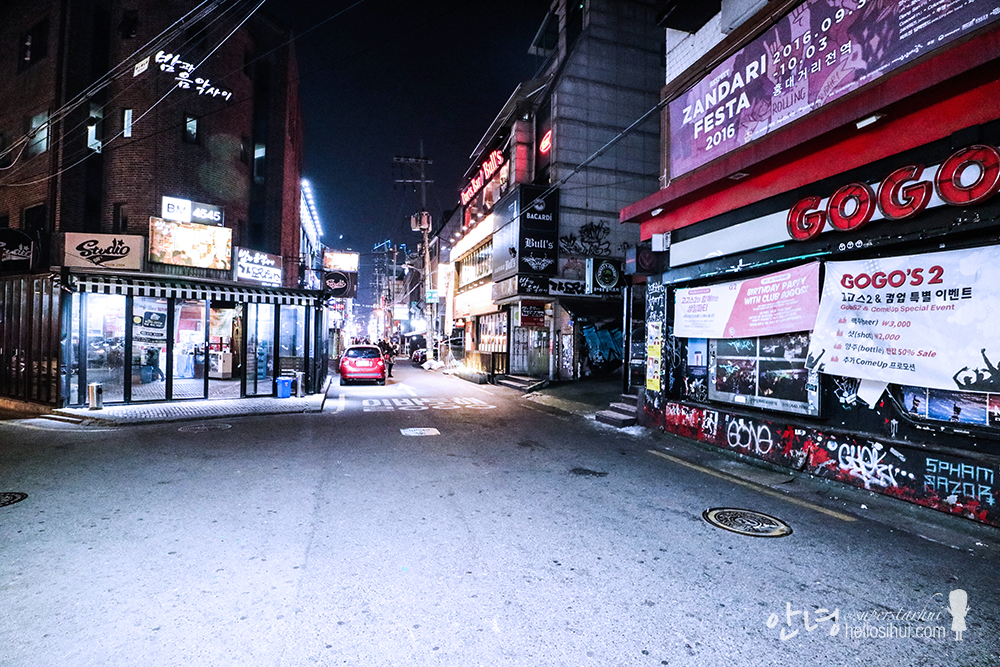 walk straight!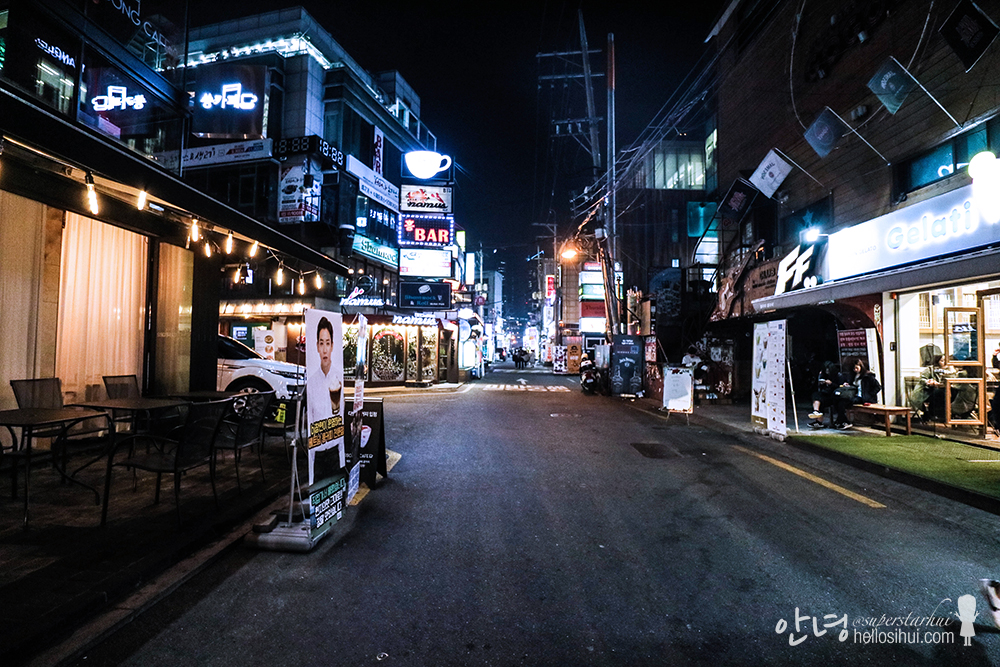 Continue to walk straight!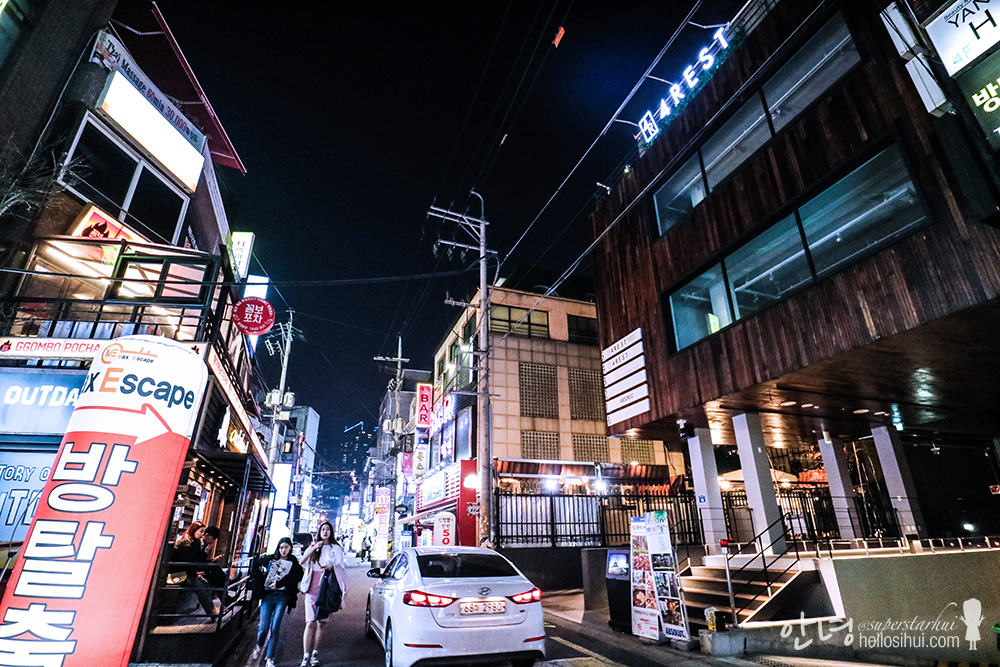 continue and be careful of cars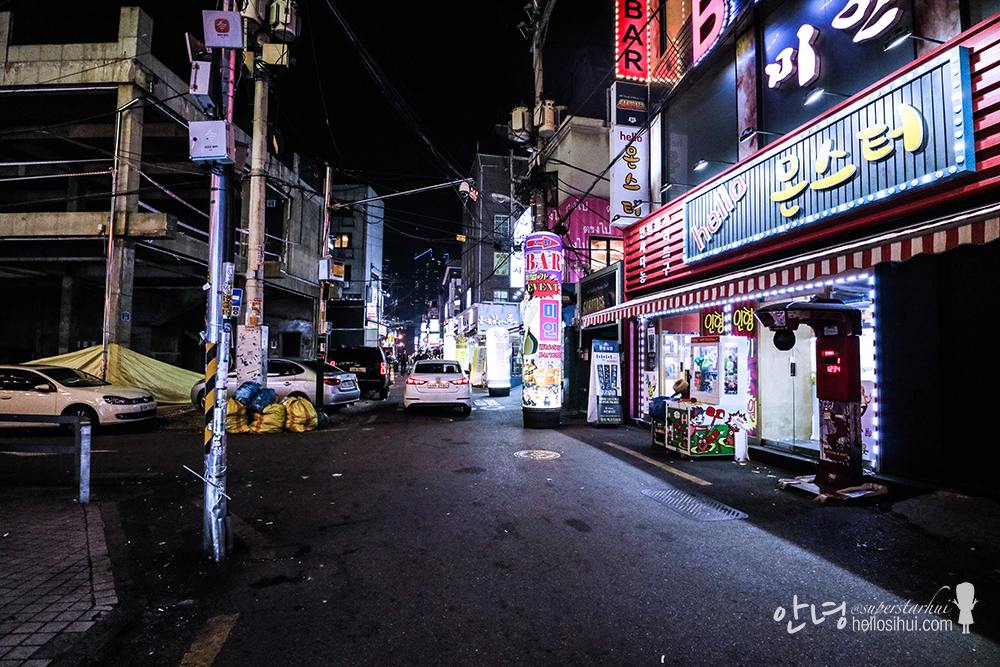 almost!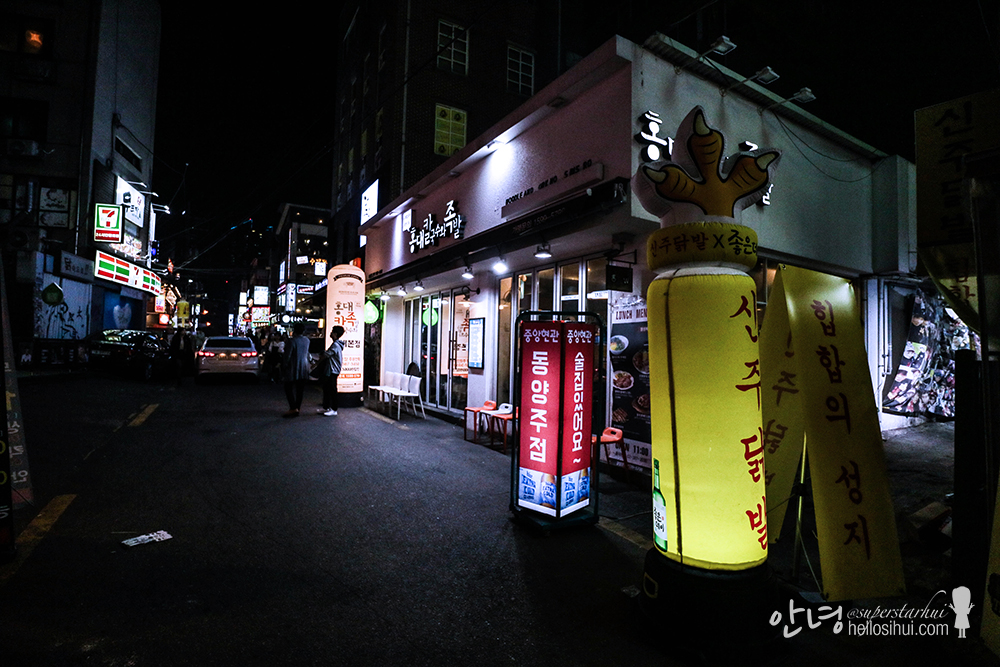 and you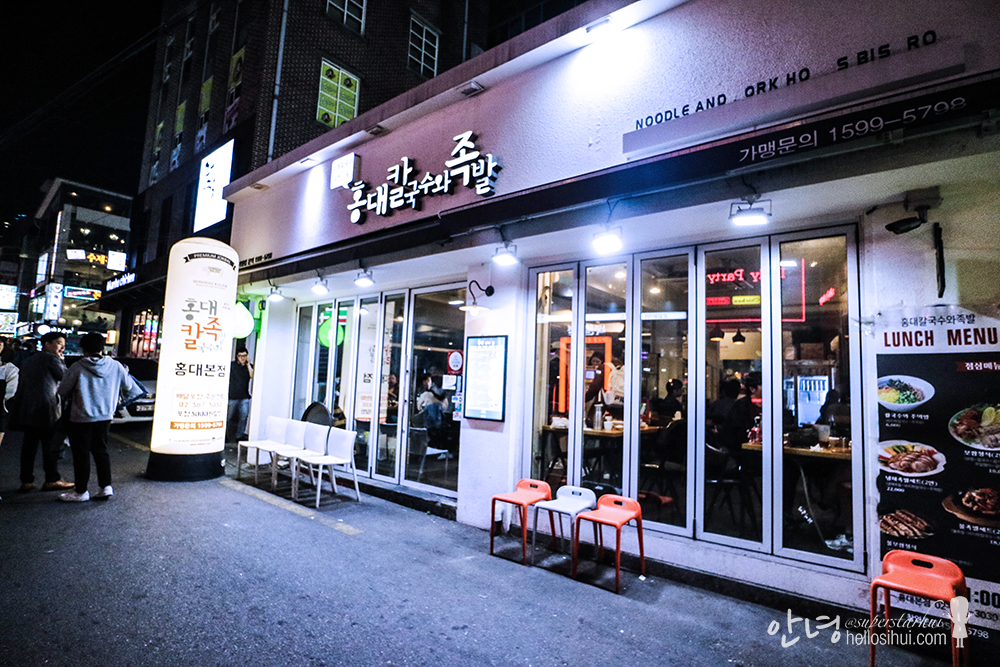 reached!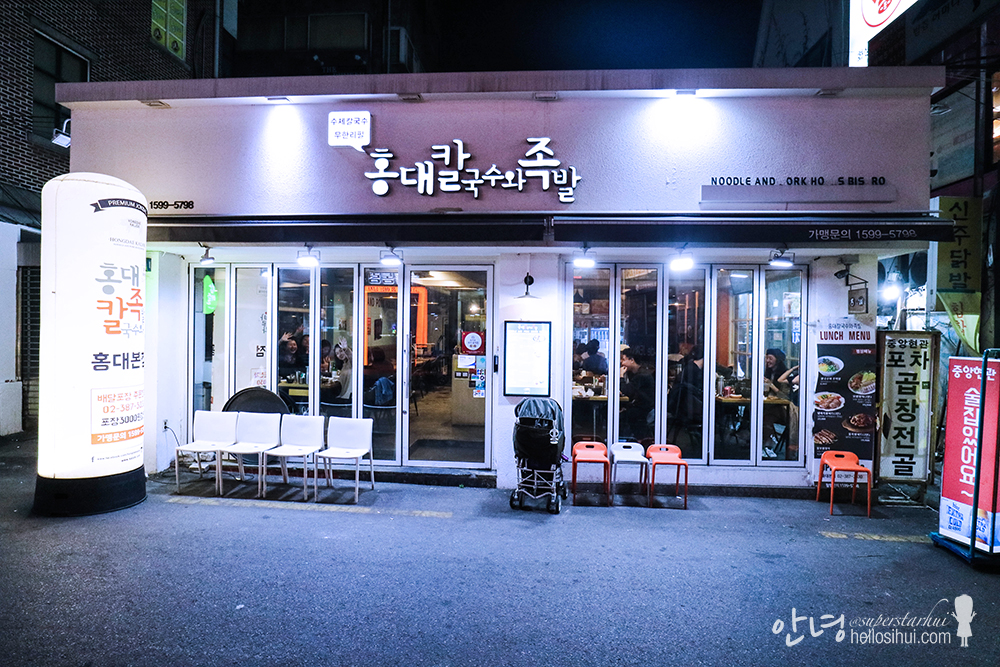 time to think what for dinner?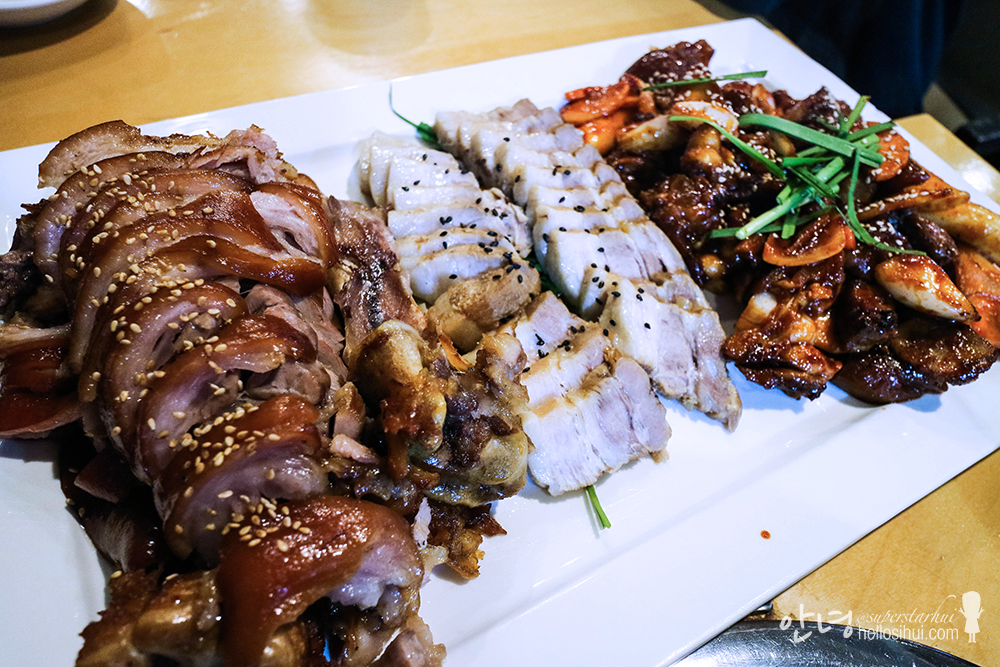 Yummy: Great for big gathering! 🙂
홍대칼국수와족발
Address: 서울시 마포구 서교동 407-30 1층
Operation Hours: 11:00am – 02:00am
Contact: 02-387-3030
Nearest Subway: Sangsu Station Exit 1
Overall Rating: 7/10
Amount Spent: 61USD for 5 pax
My Recommendations: Jokbal, 쟁반국수
Best Part: Great Food, Great for Big Gathering
Will I come back? Yes! Most of my friends love pork!
HELLOSIHUI'S TIPS:
Bul-jokbal is a little spicy for my friends, order Jokbal if you are someone who doesn't like spicy food
Call for reservation if not be early
---
Camera
Canon M3, Go Pro 4 Hero, Samsung Galaxy S7 Edge
Follow me: IG @superstarhui
#hellosihuigoeskorea for Korea travels
#hellosihuigoestravels for any travel destination! 🙂
---
---