자판기 Zapangi
[Travel in March / April 2018]
Heading to the "one of the most instagram-worthy" cafes in Seoul. In a neighbourhood street at Mangwoon, stood many new cafes and one of them – the popular one, Zapangi. Many people who visited the cafes got attracted by the exterior design, a vending machine. A pink vending machine, needless to say, definitely captive many girls' heart.
This is also one of the best spot for ootds. The outstanding pink vending machine stood by a raw concrete wall -maybe this also explained why it have become one of the must-visit cafes in Seoul.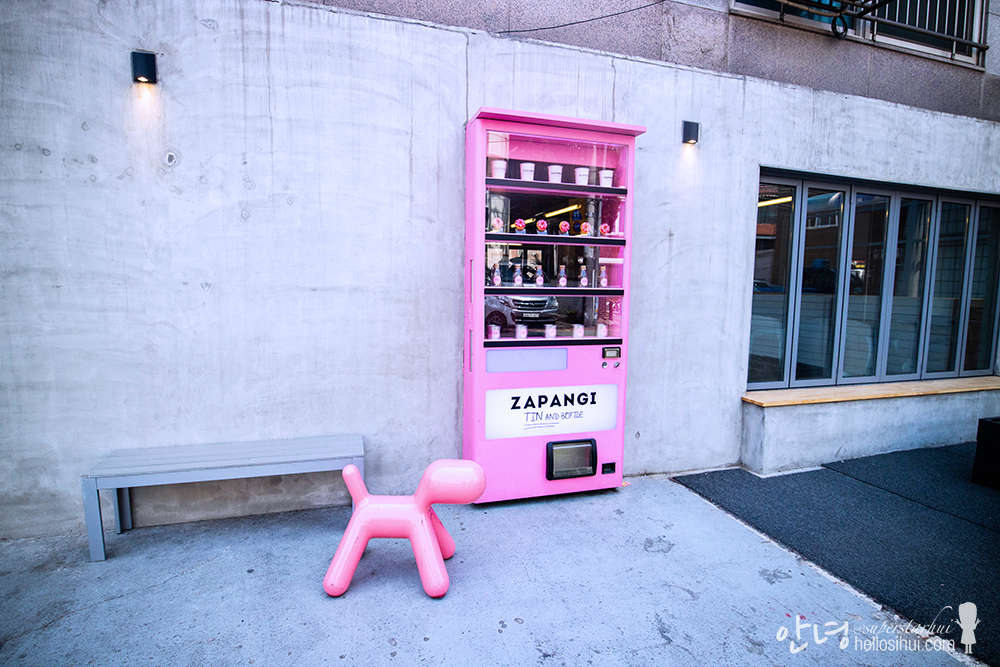 Looking at the exterior of the cafe, I am sure there is ONE obvious reason why it's one of the most search cafes this year!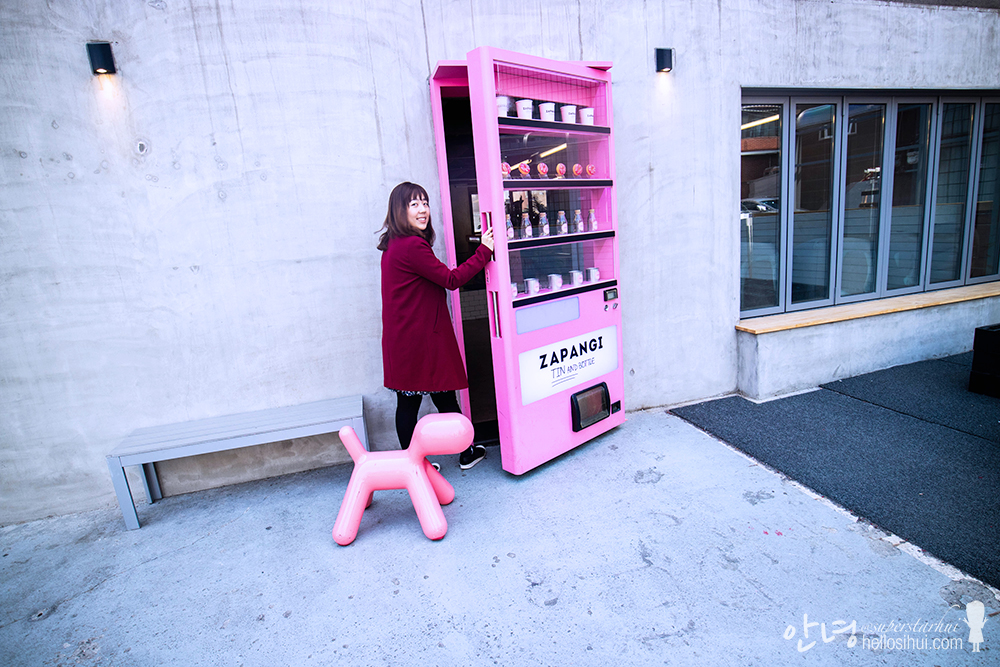 The entrance of the cafe!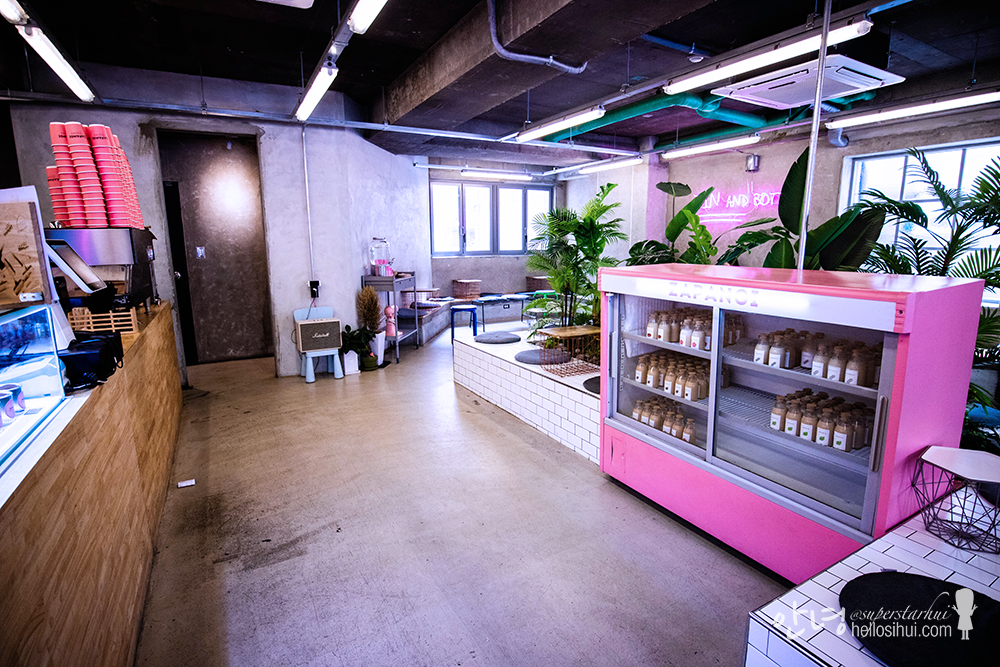 Interior of the cafe.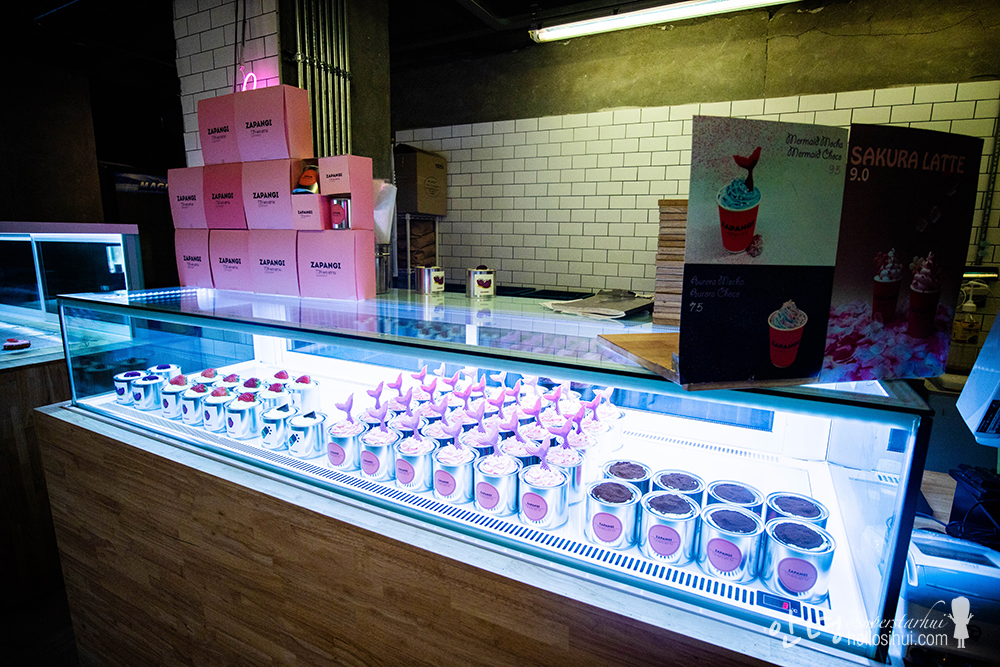 The sugars~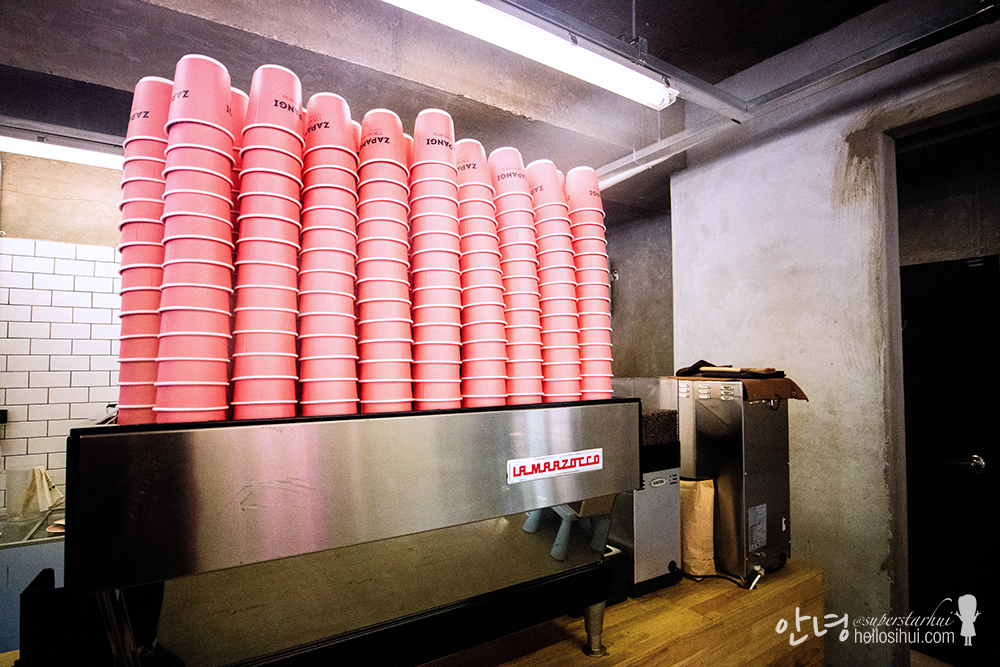 Even the cups are all in pink!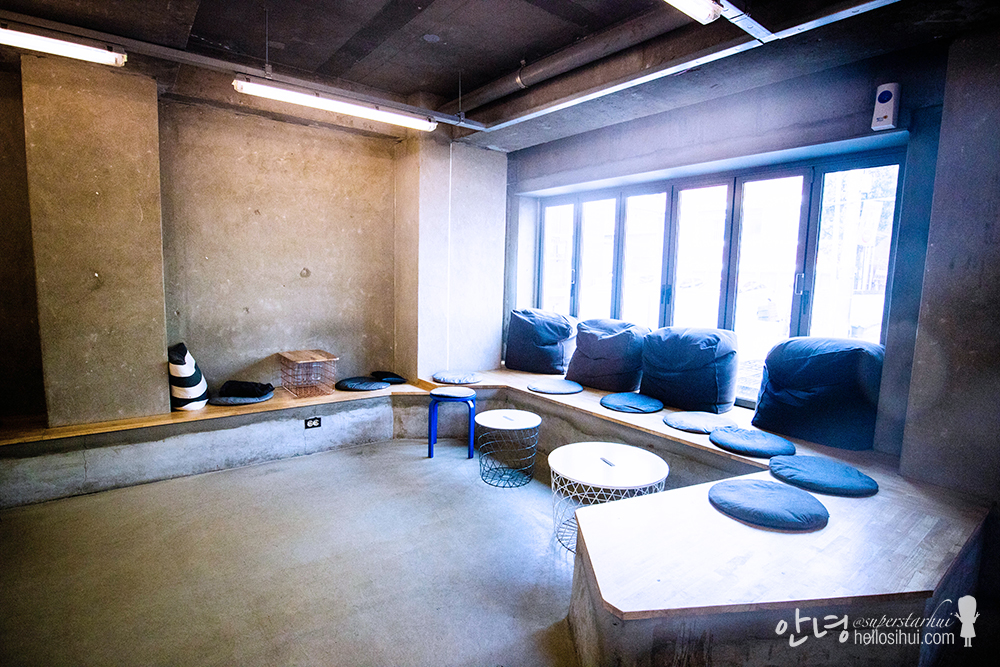 The different type of seatings~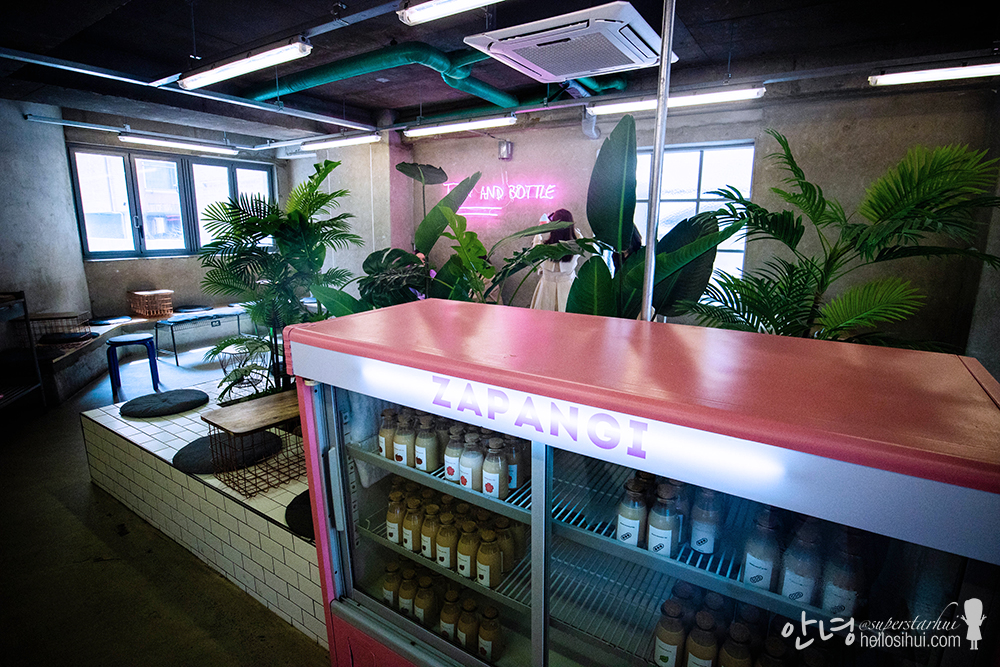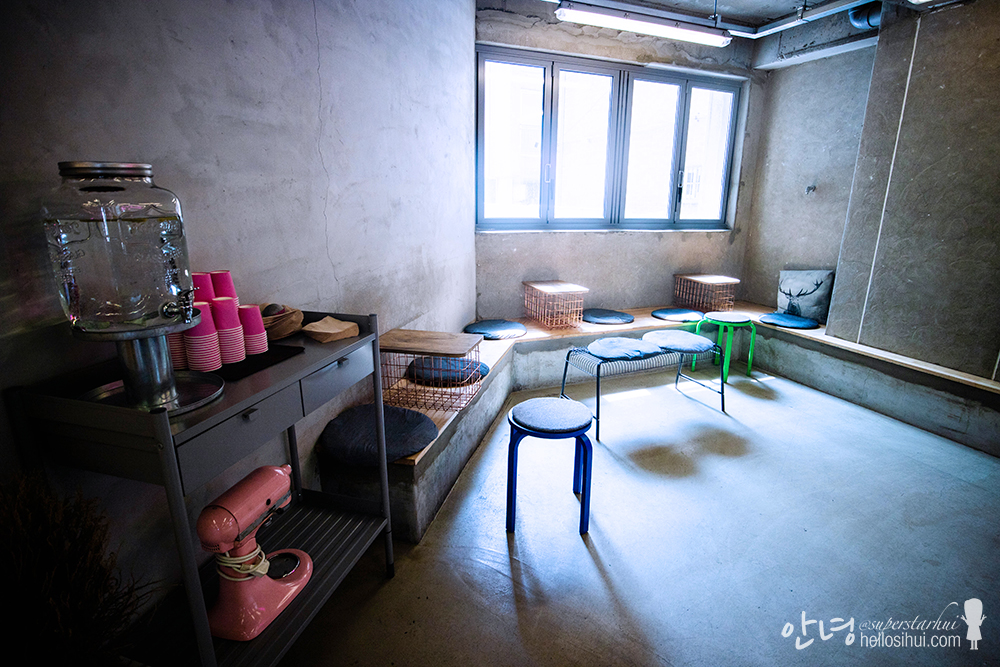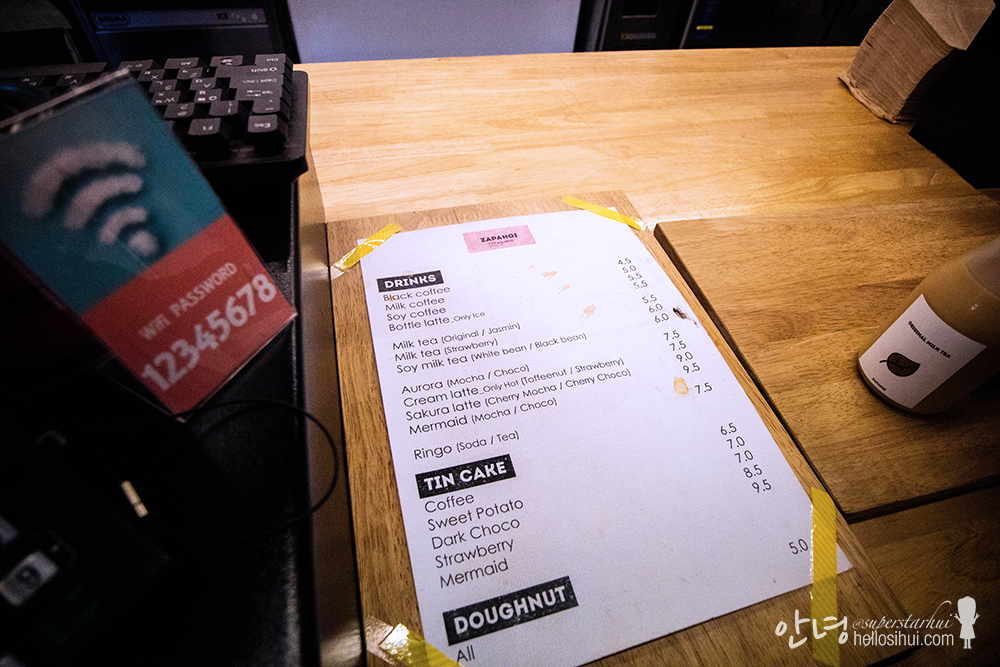 The menu! Actually, it's not really attractive except maybe the mermaid drinks but it looks really too sweet to consider :/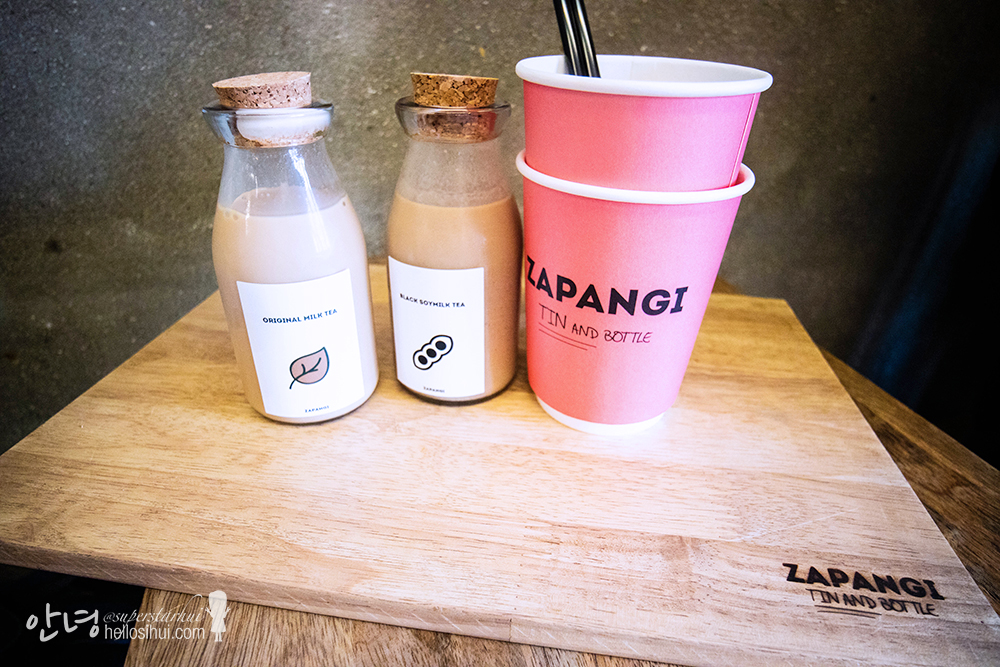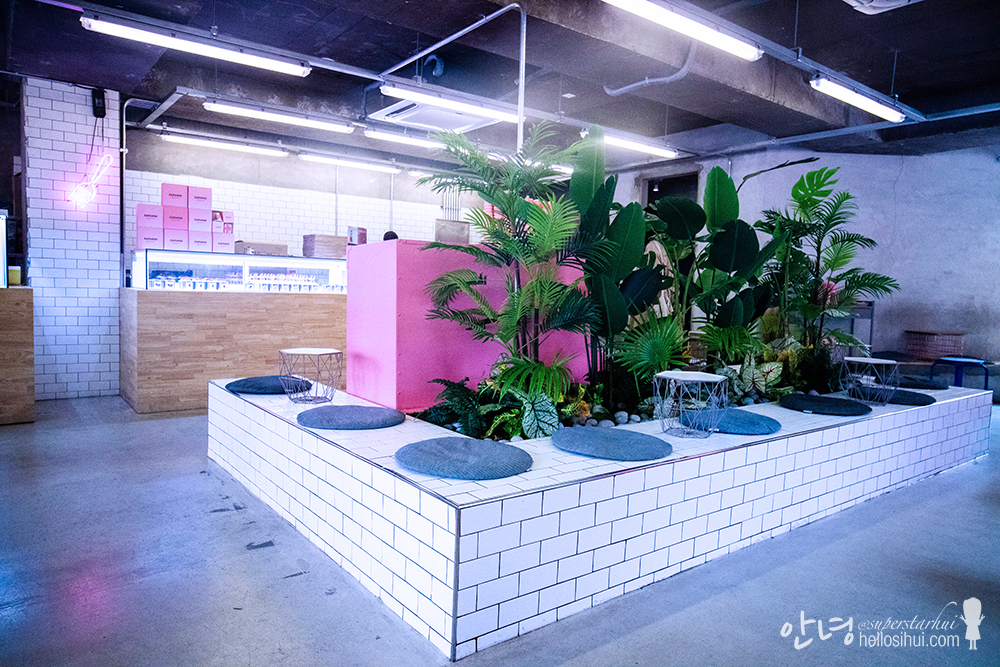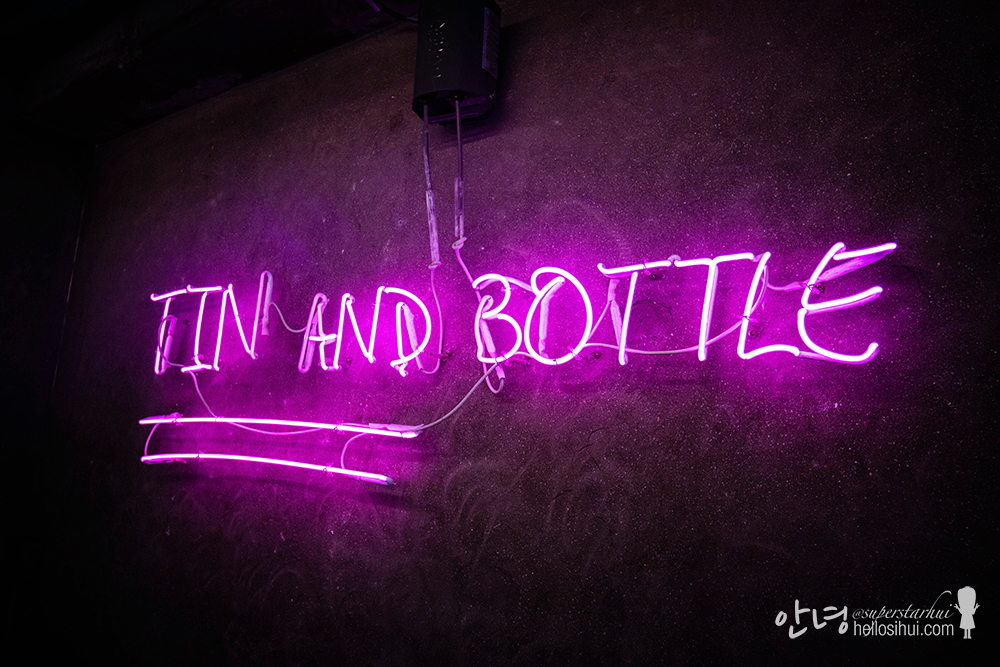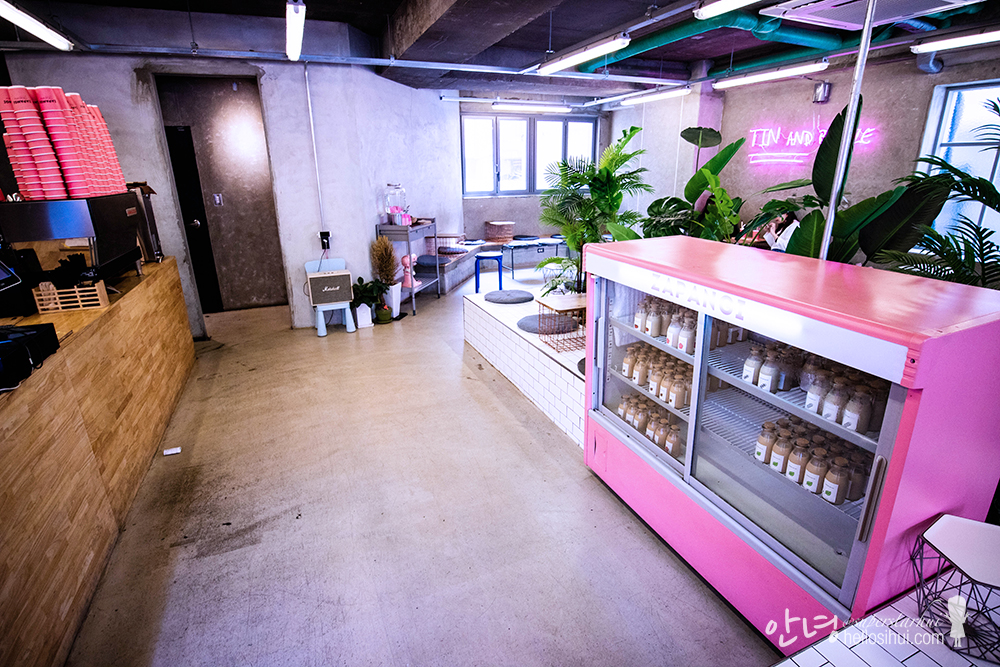 🙂
Direction to Zapangi 자판기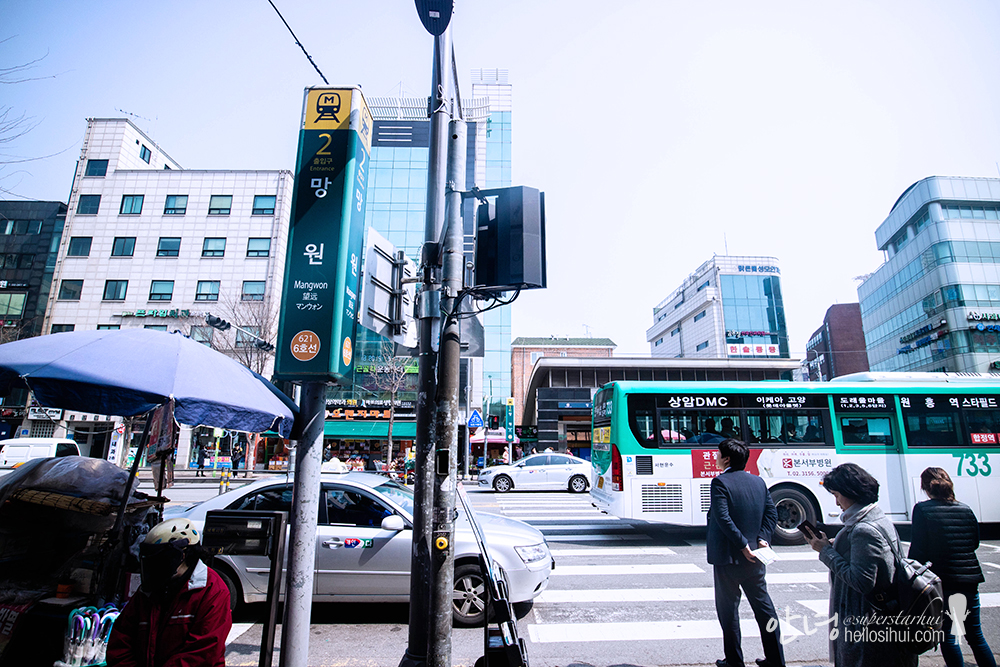 Mangwon Exit 2 – turn right to the street! (this supposed to be the view of what you see when you exit)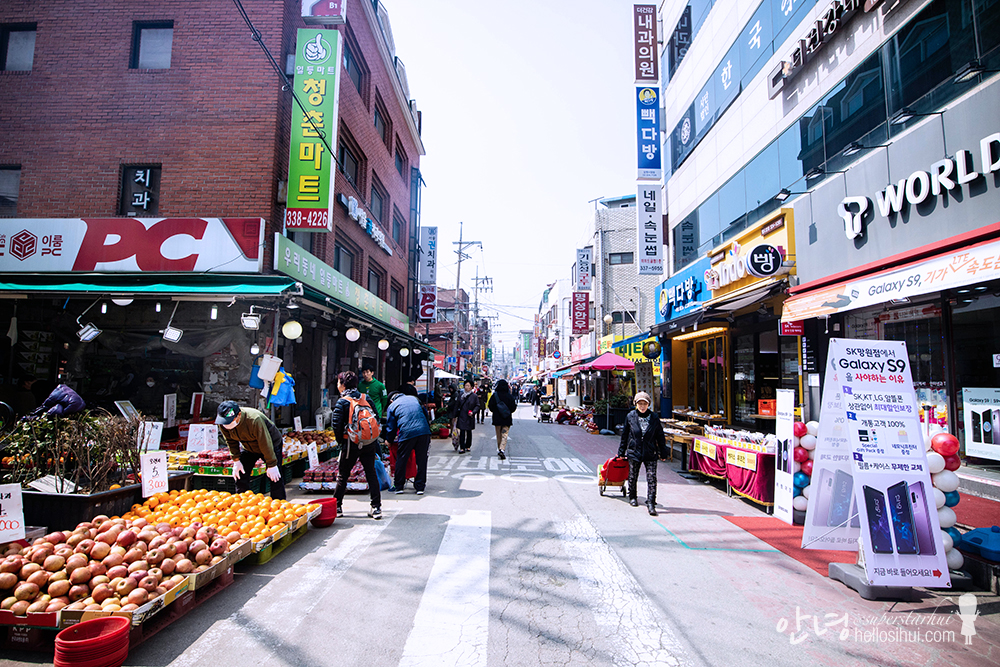 Walk straight! 🙂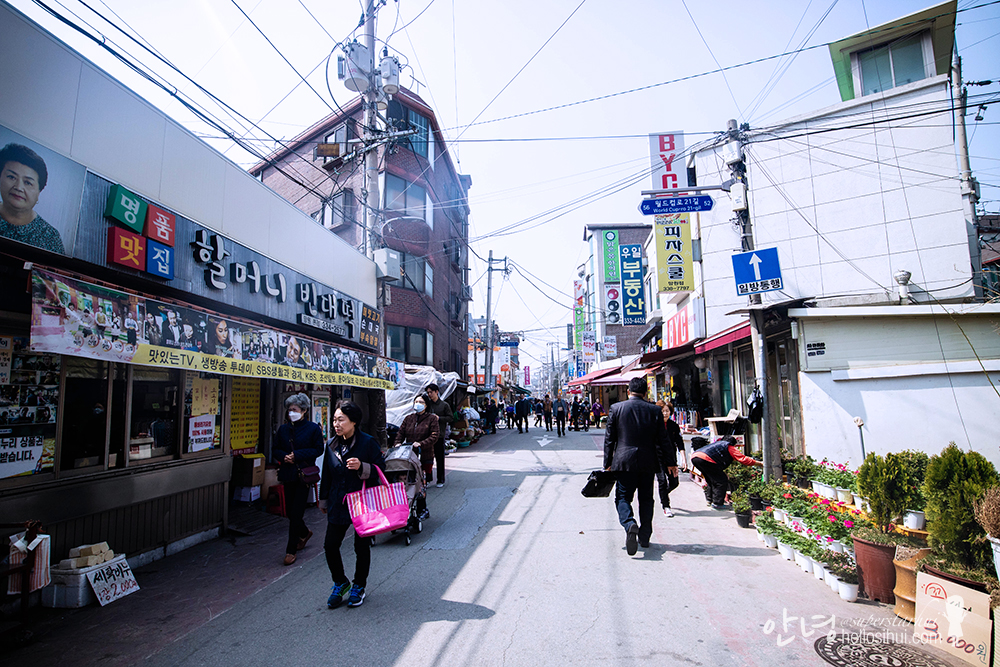 Continue to walk straight… a very simple street filled with many locals.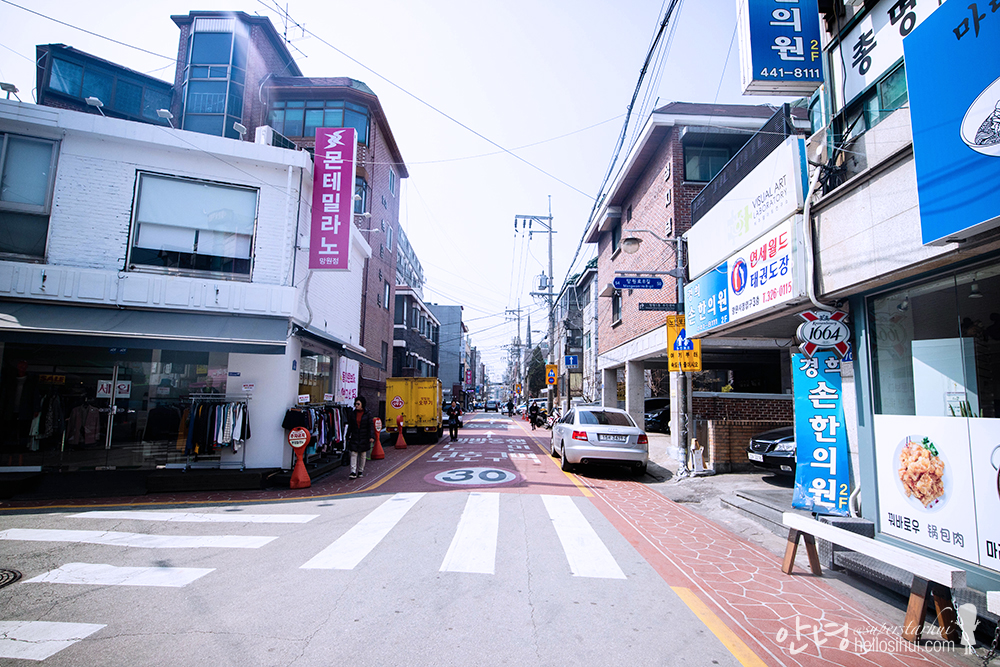 In less than 2 minutes you gonna reached! Continue to walk straight.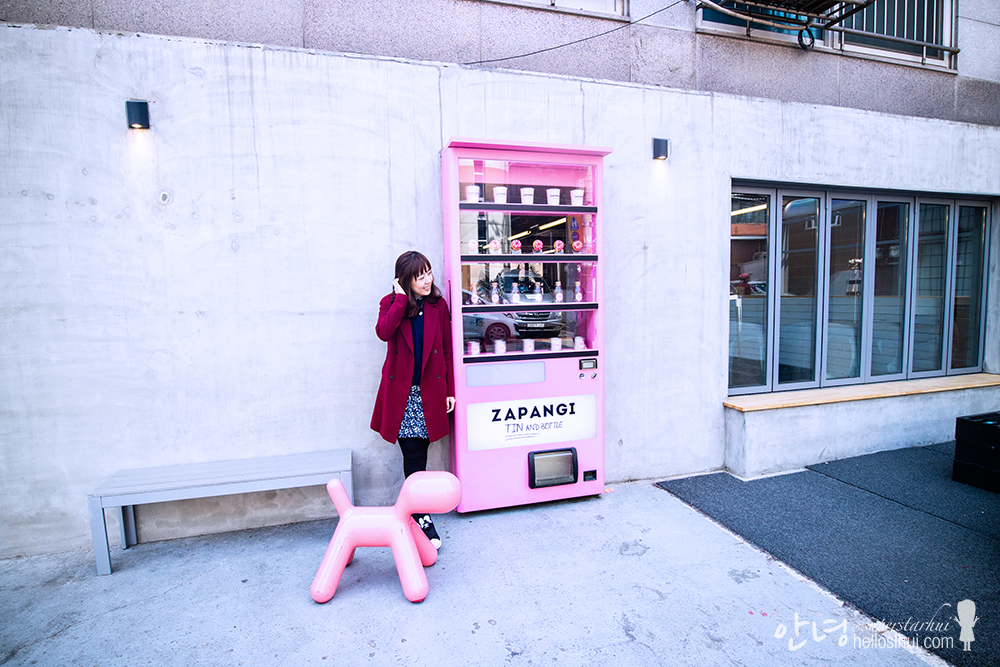 On your left 🙂
Zapangi 자판기
Address: 400-2 Mangwon-dong, Mapo-gu, Seoul, South Korea
Address in Korean: 서울특별시 마포구 망원동 400-2
Operation Hours: 10:00am – 11:00pm
Contact: +82 2-325-8185
Nearest Subway: Mangwon Station
Overall Rating: 5/10
Amount Spent: ~11.50USD
My Recommendations: ~
Best Part: Instagram-worthy
Will I come back? Not really!
HELLOSIHUI'S TIPS:
Don't expect too much from the cafe, it's pretty from the outside though
Drinks and cakes are more on the pricey side
---
Camera
Canon M3, Go Pro 4 Hero, Samsung Galaxy S7 Edge
Follow me: IG @superstarhui
#hellosihuigoeskorea for Korea travels
#hellosihuigoestravels for any travel destination! 🙂
---
---