새마을식당 신촌점 New Maul
[Travel in March / April 2018]
Honestly, I am not a big fan of Korean BBQ yet I have full praise of 새마을식당. I remembered the very first time I tried, I told my friends and cousins, I will bring them if they are coming to Korea with me. So, this time, I brought my friends and cousin here especially they serve good cheap quality meat.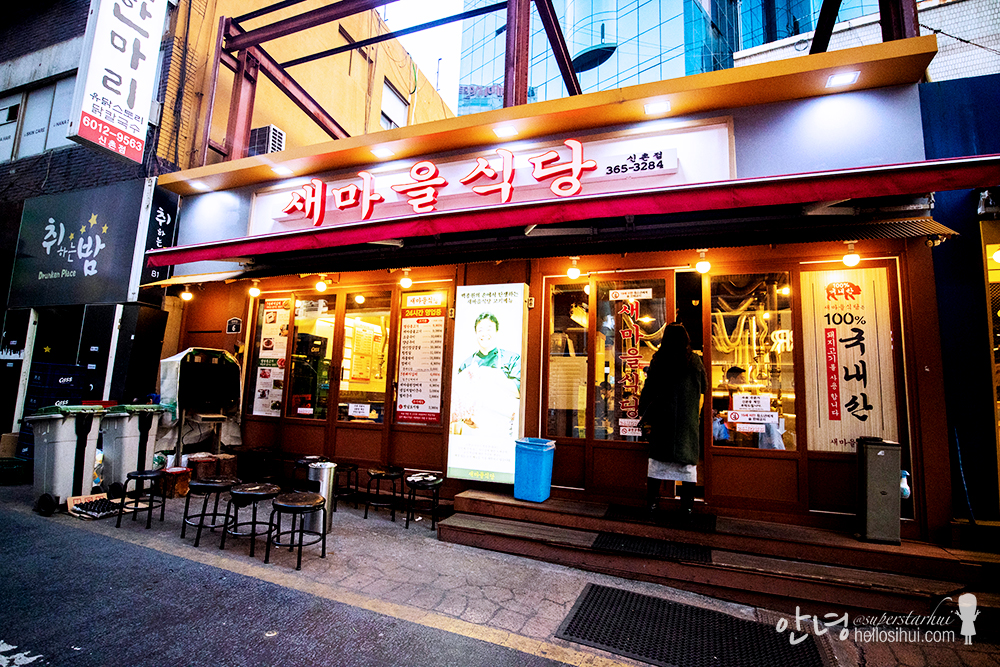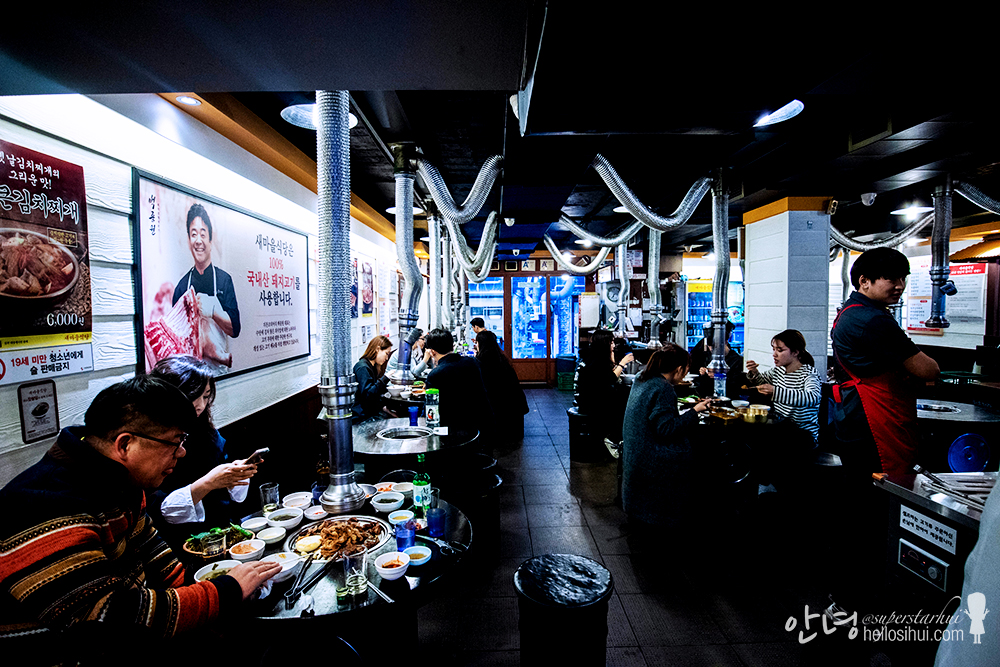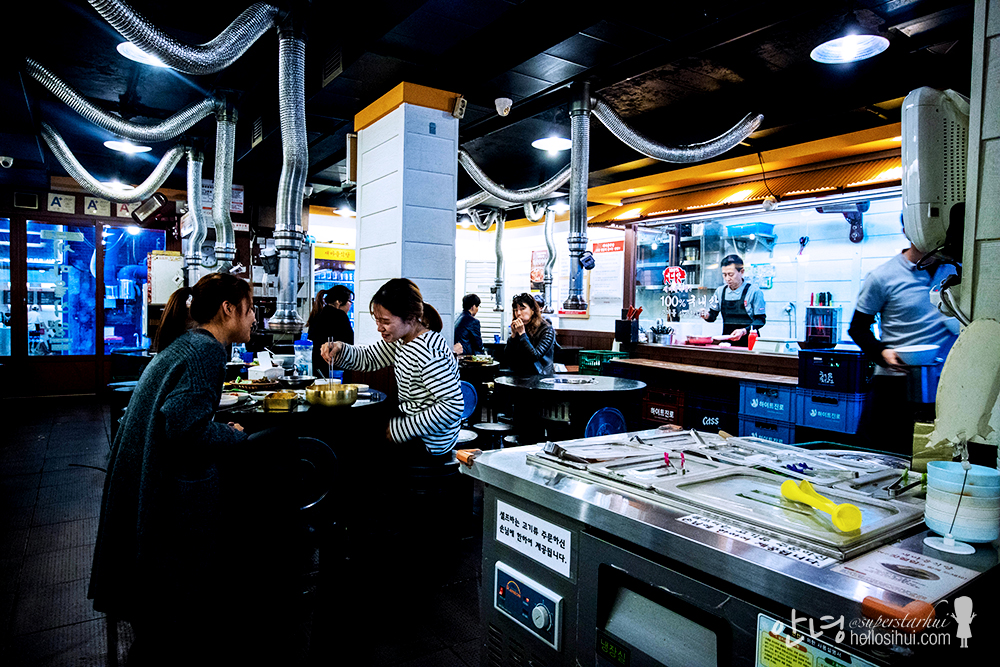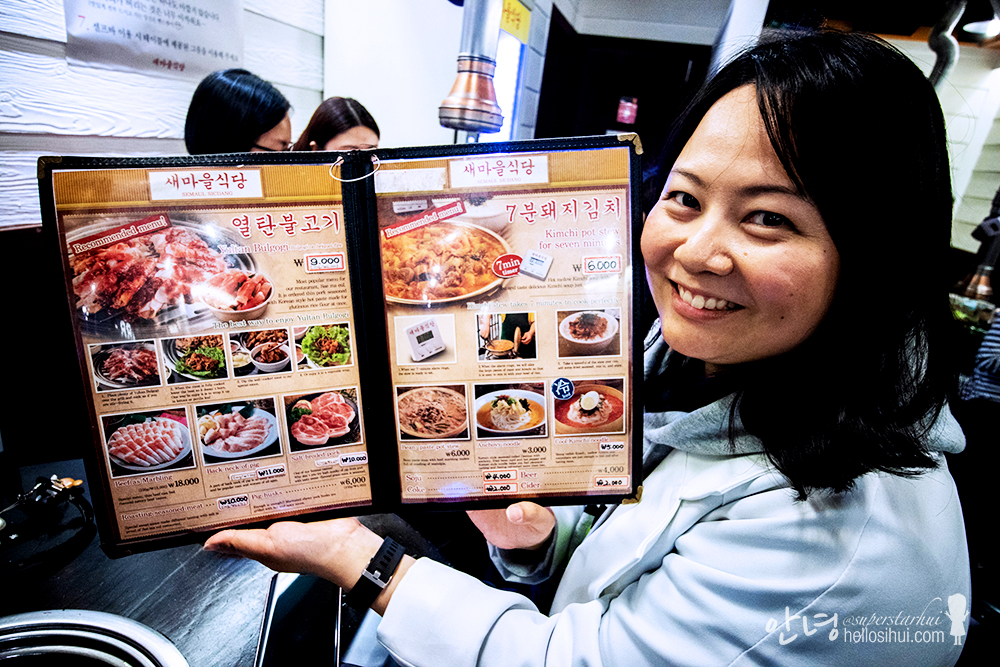 My friend told me she want to be 网红 and I have been finding the right english word for it – cewebrity. So, instead just menu, I took a photo of her with the menu! 🙂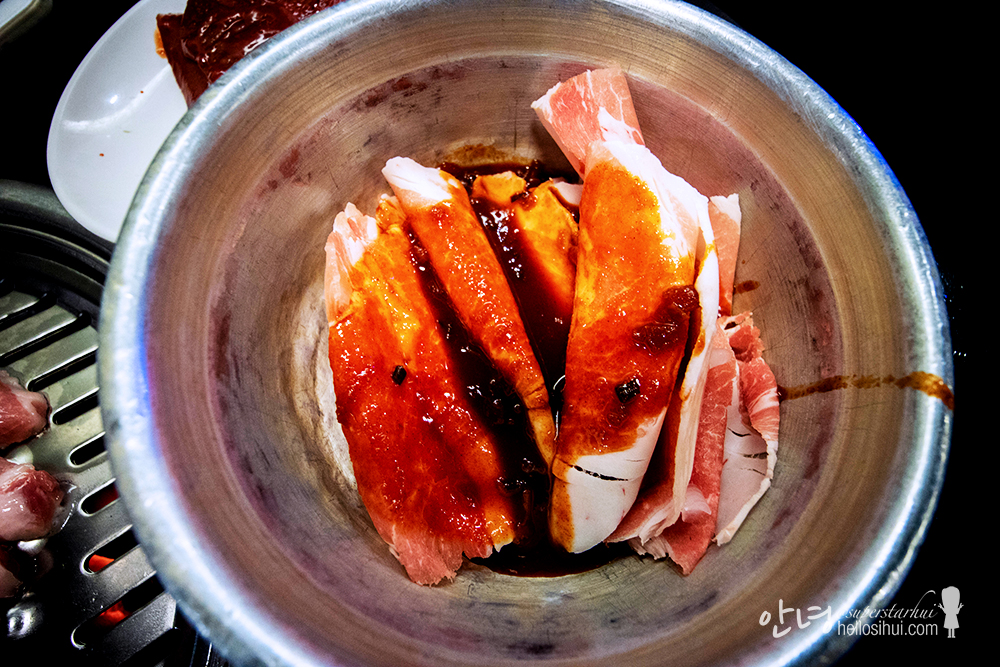 Sliced Pork, which I love it that thin. I hate to chew meat for too long!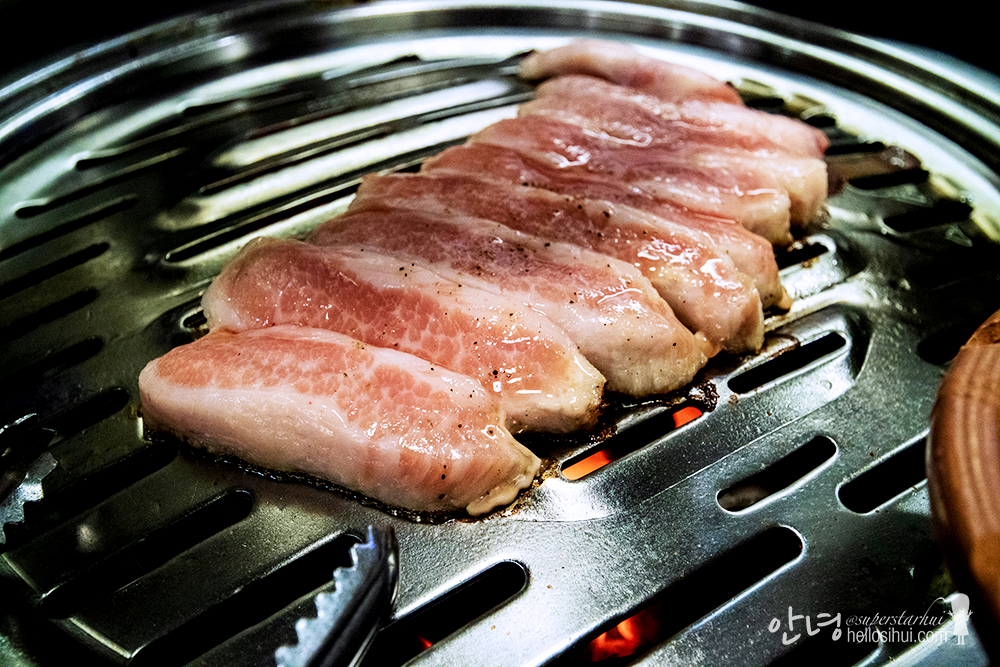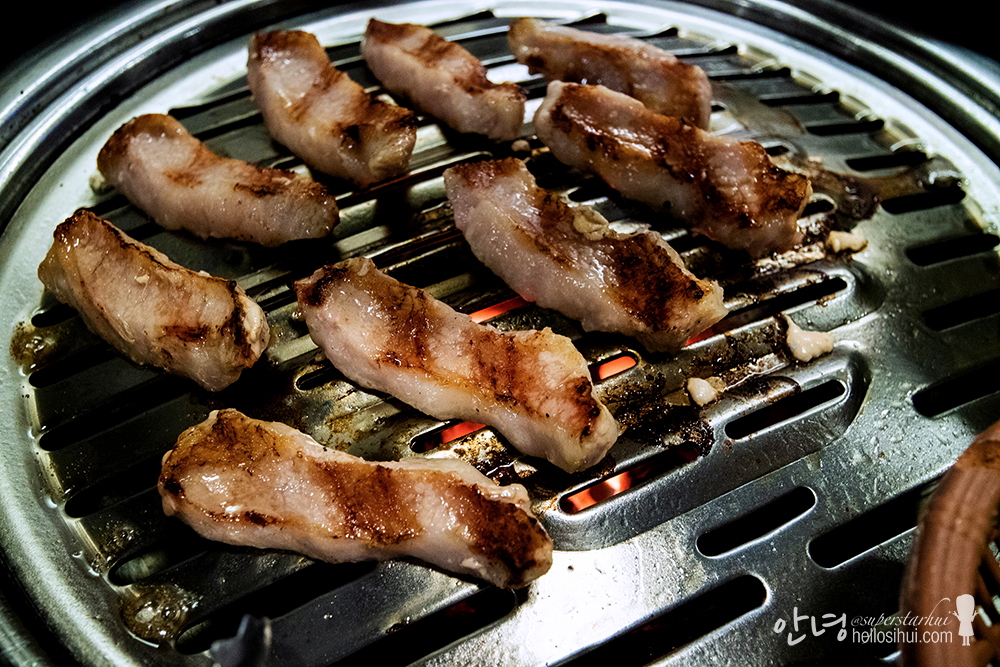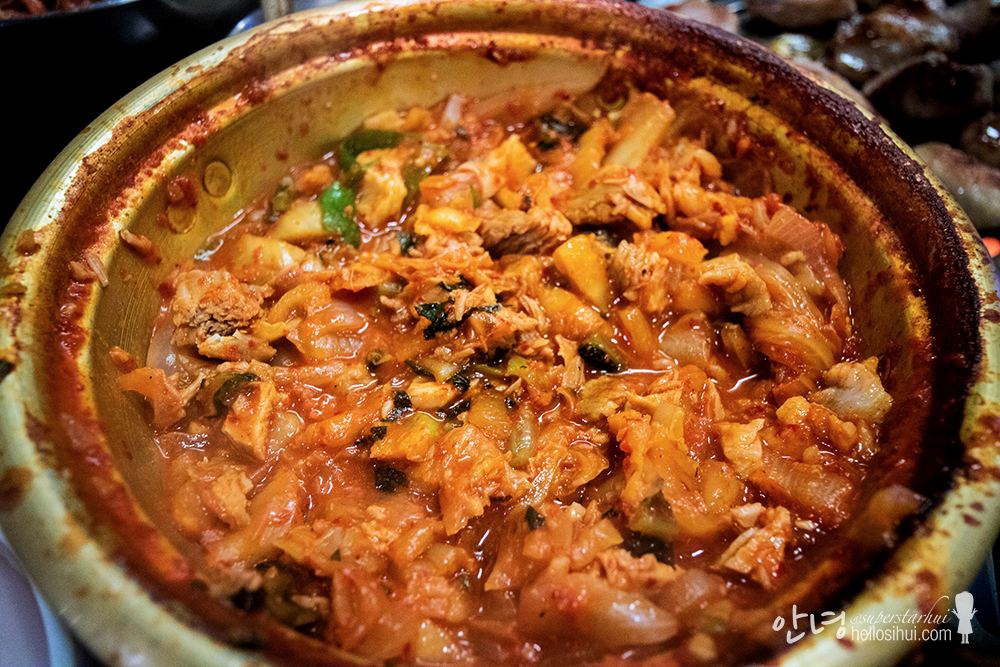 The 7min kimchi-jigae which is a MUST-ORDER 🙂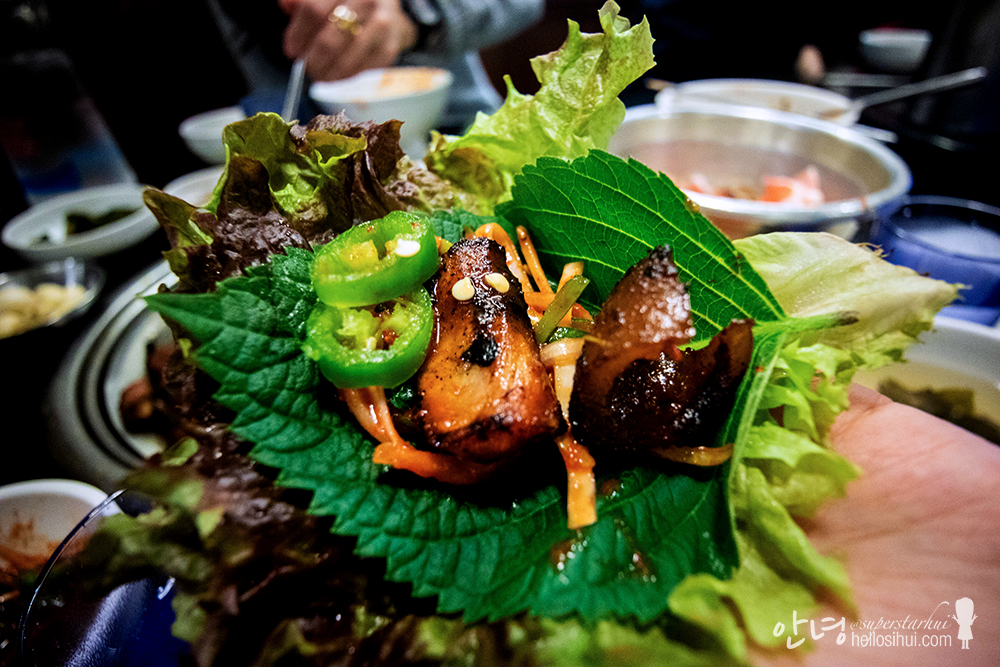 网红 wrapped it nicely! 🙂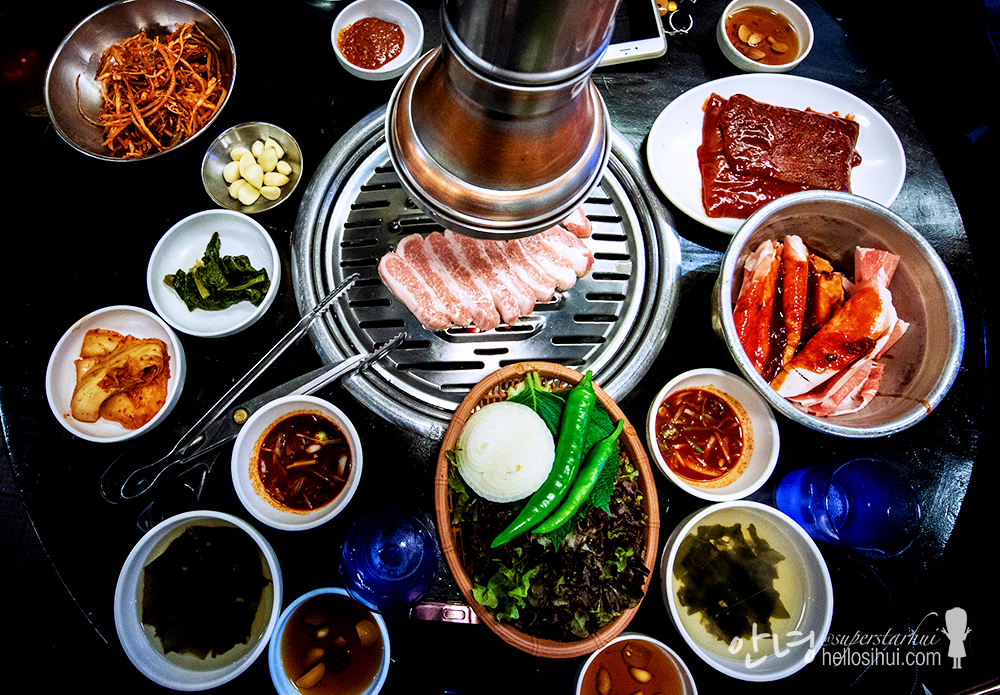 A table of great food 🙂
Direction to Sinchon 새마을식당 NEW MAUL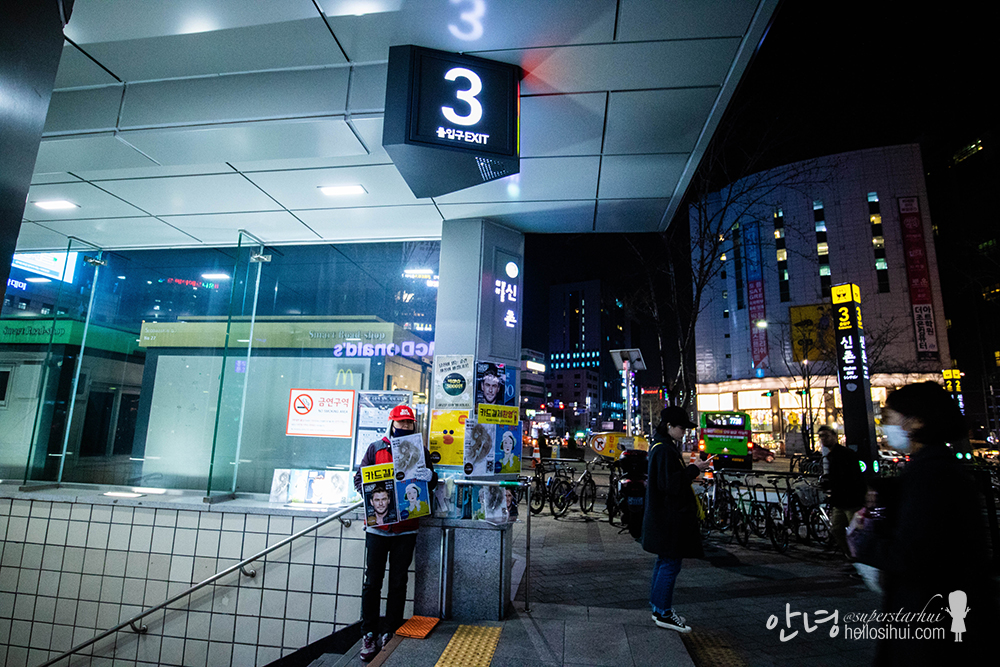 Sinchon Station Exit 3, Walk out straight after exit!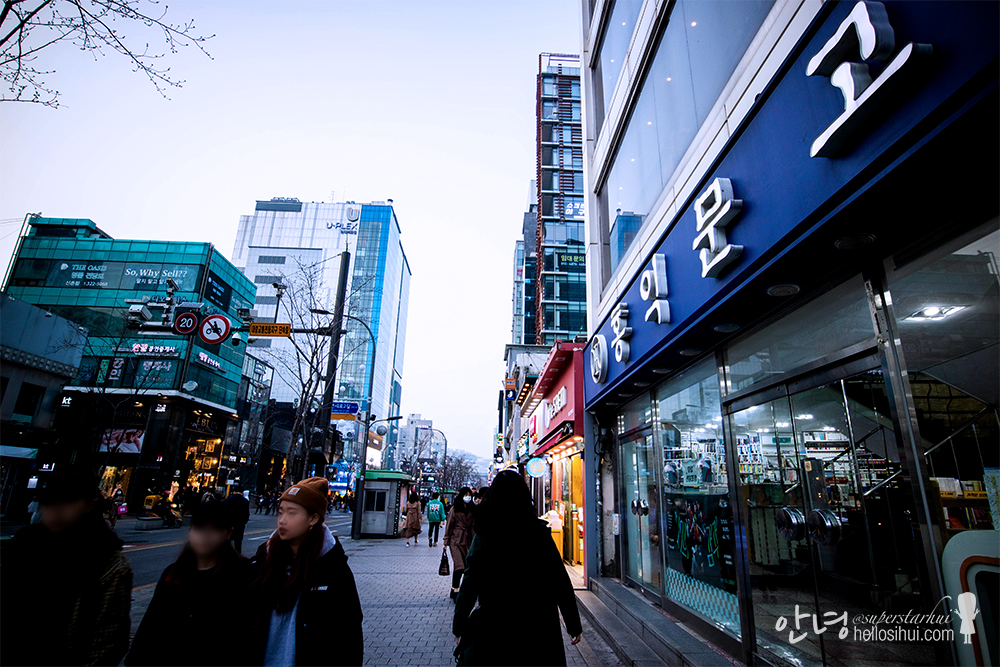 continue to walk straight!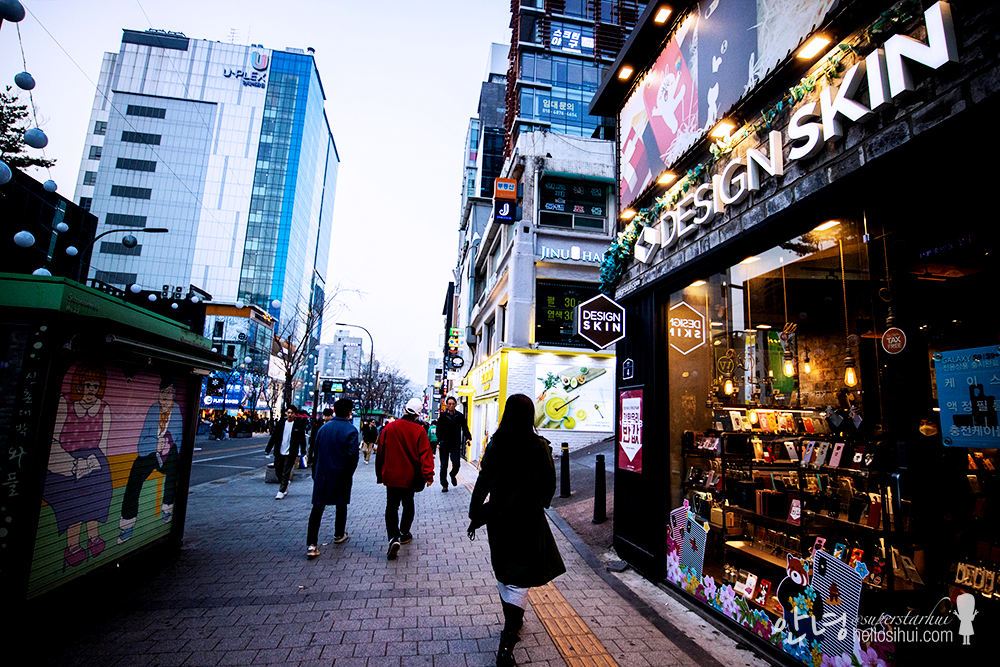 turn right after Design Skin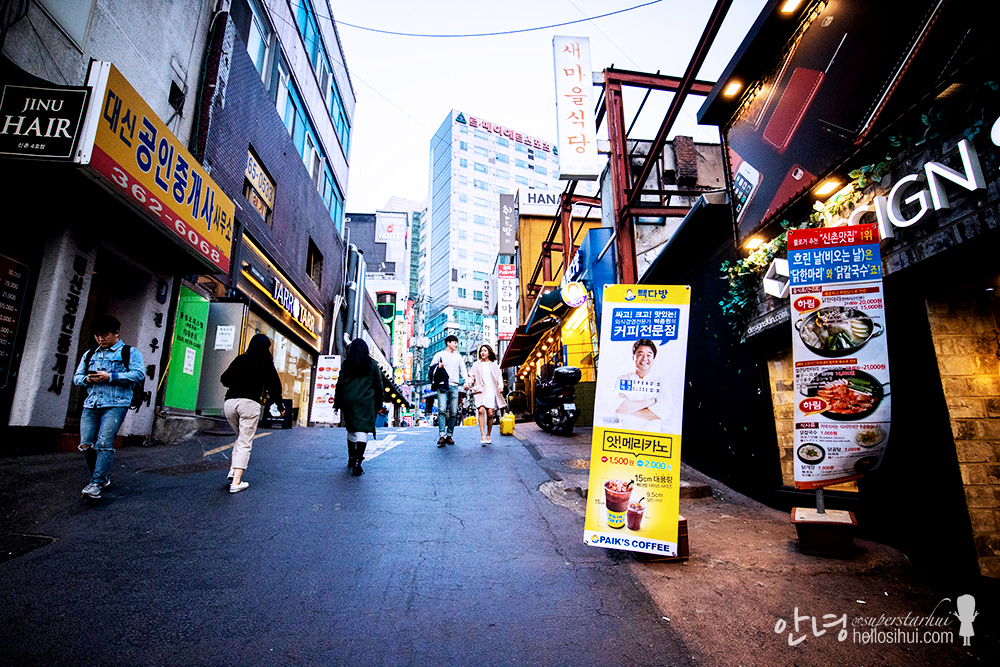 Walk up the slope! 🙂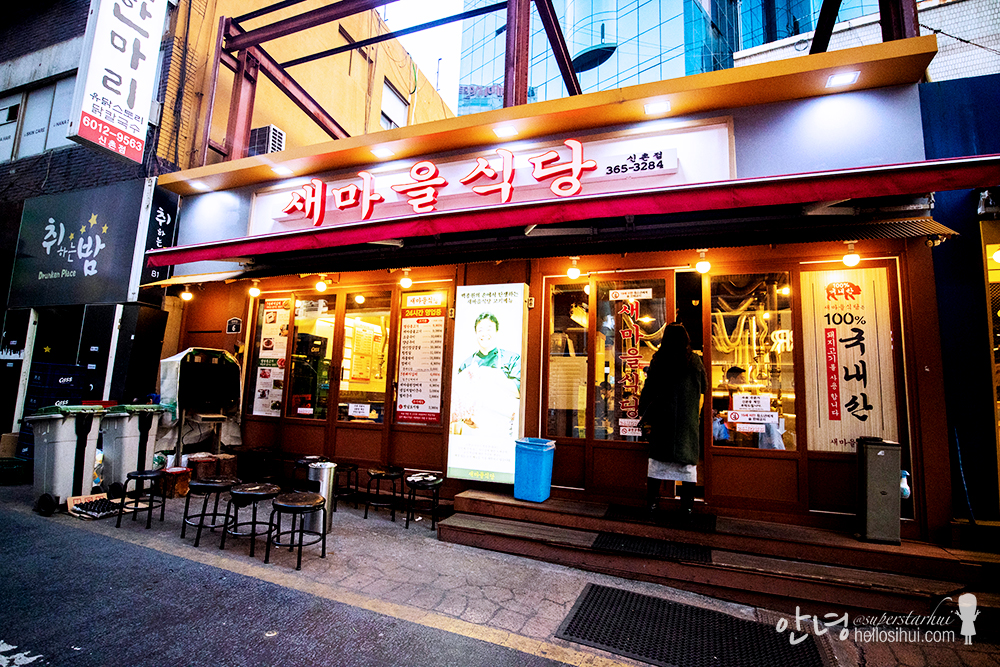 and…. you… reached!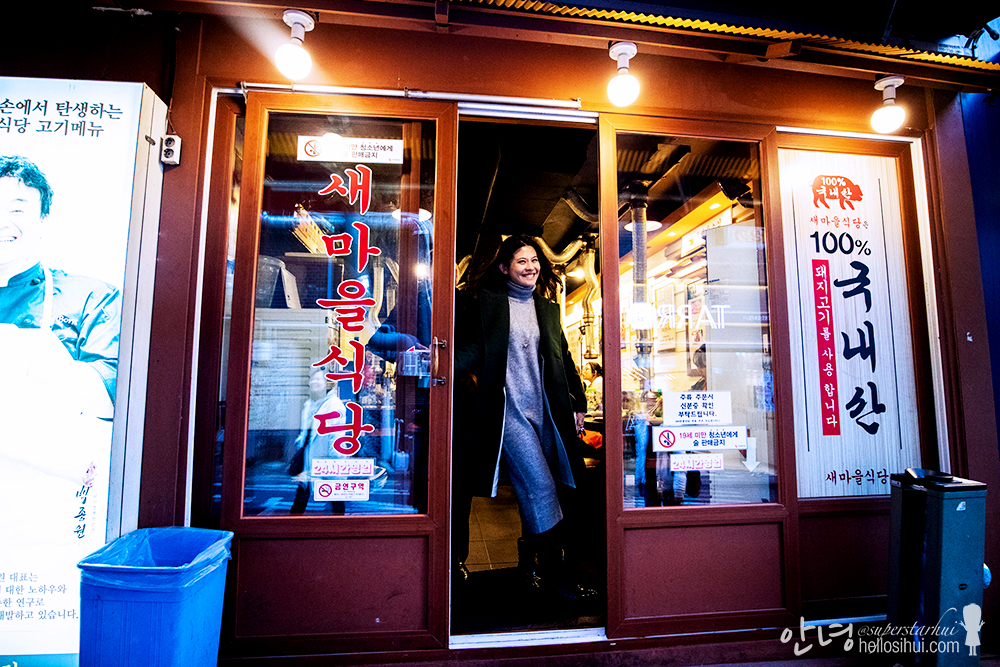 a photo of my pretty cousin 🙂
Sinchon 새마을식당 NEW MAUL
Address: 서울특별시 서대문구 연세로2길 6, 1층1
Operation Hours: 24 hours
Contact: 02-365-3284
Nearest Subway: Sinchon Station
Website: http://newmaul.com/
Overall Rating: 7.5/10
Amount Spent: 23USD for 3 pax
My Recommendations: Kimchi Jigae
Best Part: Cheap and Quality food!
Will I come back? Yes!
HELLOSIHUI'S TIPS:
Must order the kimchi jigae because its good
Try order 돼지껍데기 (pig skin) because it's collagen and good for our skin! 🙂
---
Camera
Canon M3, Go Pro 4 Hero, Samsung Galaxy S7 Edge
Follow me: IG @superstarhui
#hellosihuigoeskorea for Korea travels
#hellosihuigoestravels for any travel destination! 🙂
---
---