HELLO KOREA 2022/2023: Ugly Bakery 어글리베이커리
[Travel in December 2022 – January 2023]
The other reason why I am at Mangwon (aside the stationary which I will be sharing after today post)… its also for this Ugly Bakery! I can't imagine this is actually a very very popular store. The queue is toooo long!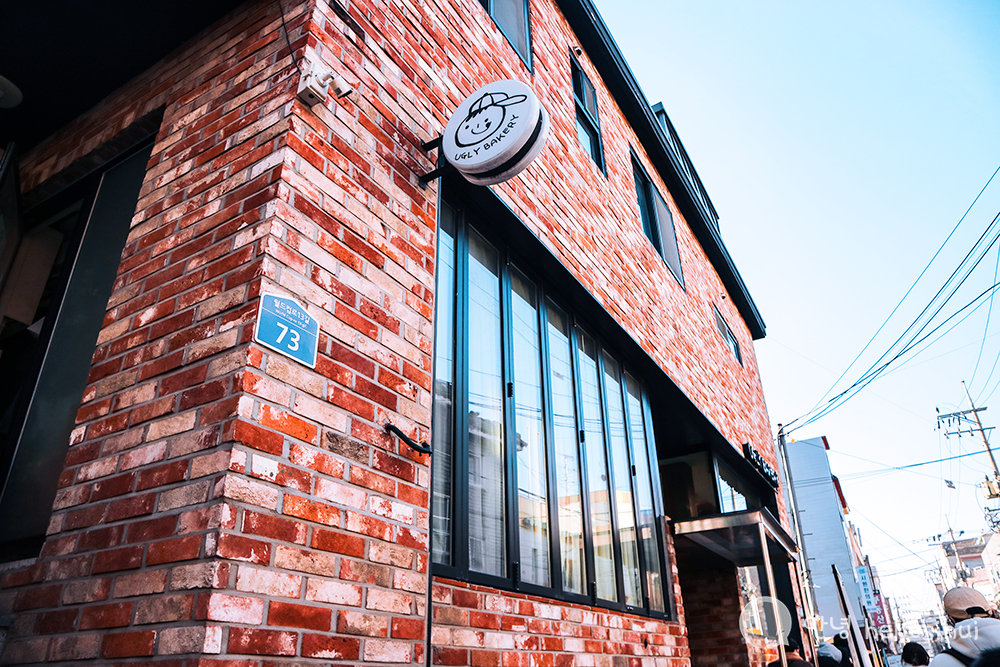 Cute signage! Definitely not Ugly. haha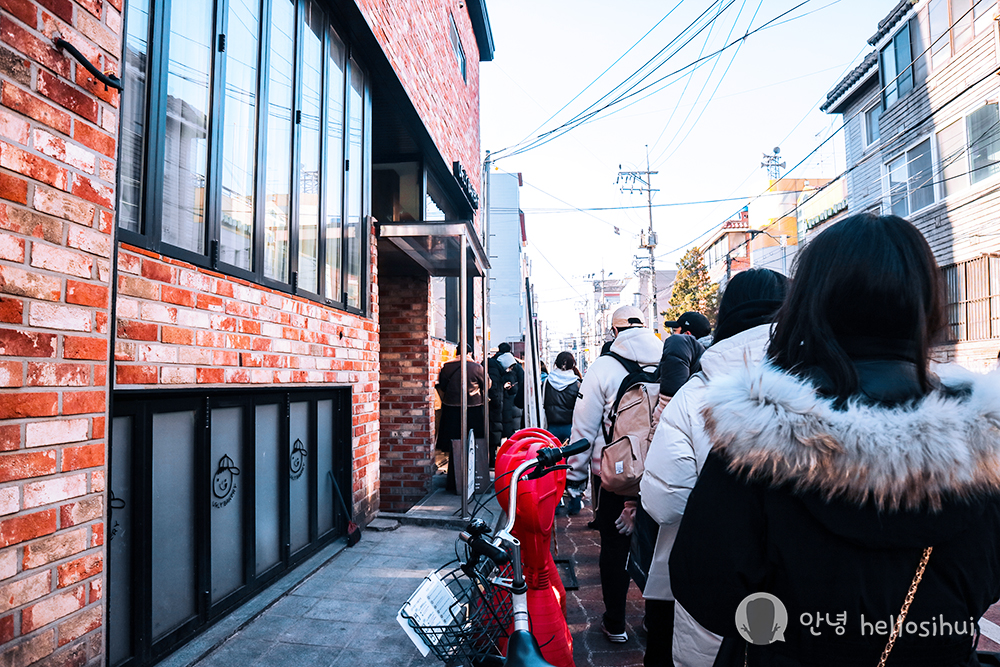 at 12 sharp.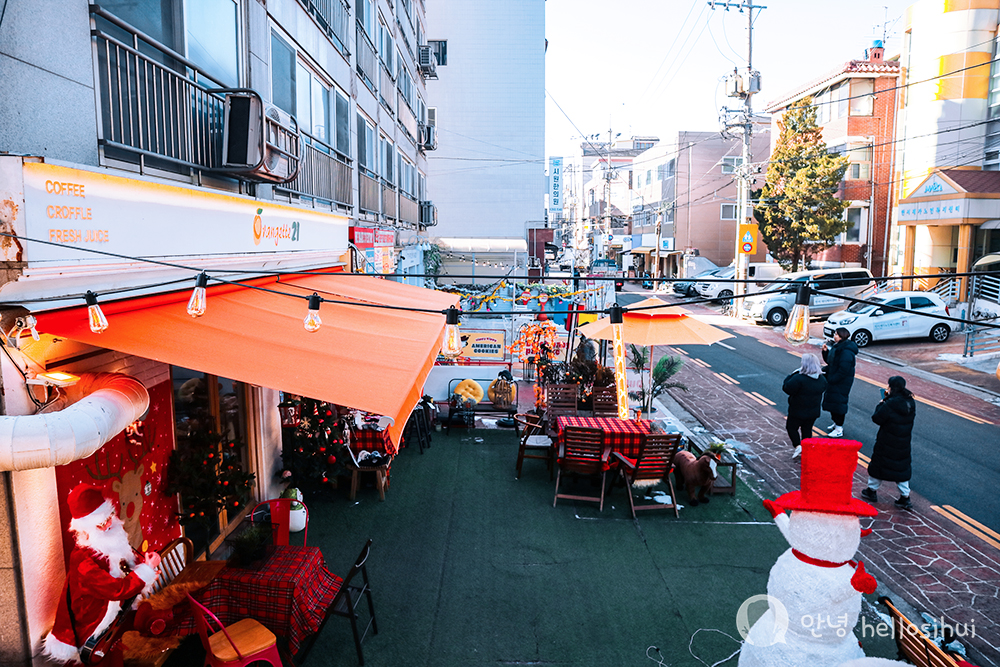 The view while waiting for my turn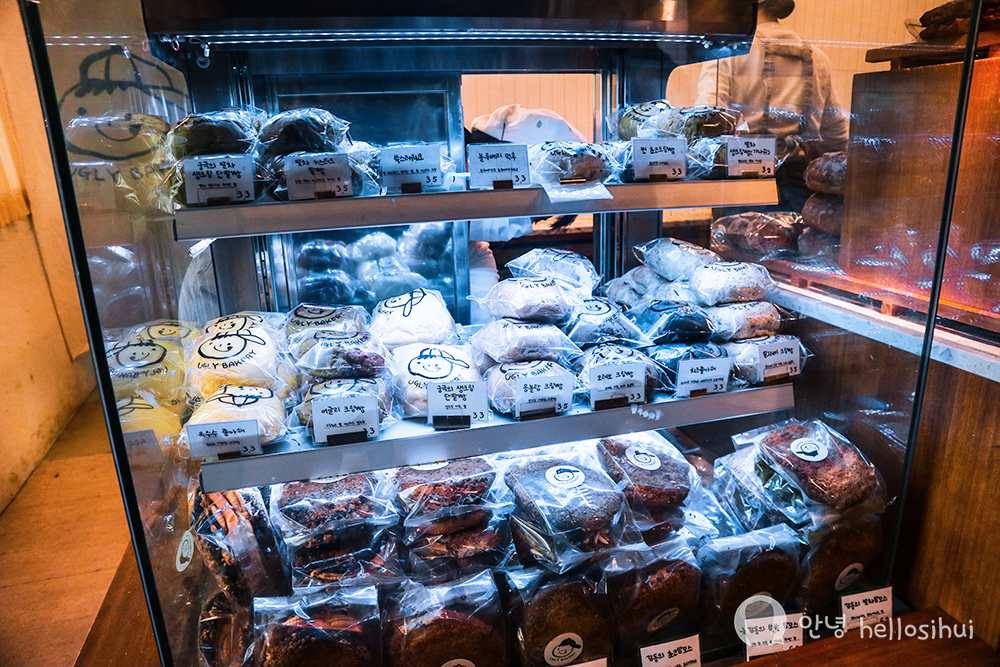 So please get yourself prepared if you are planning to come over, on what you intend to eat, because everything is in Korean. It's a very fast pace pick, pay money and go concept.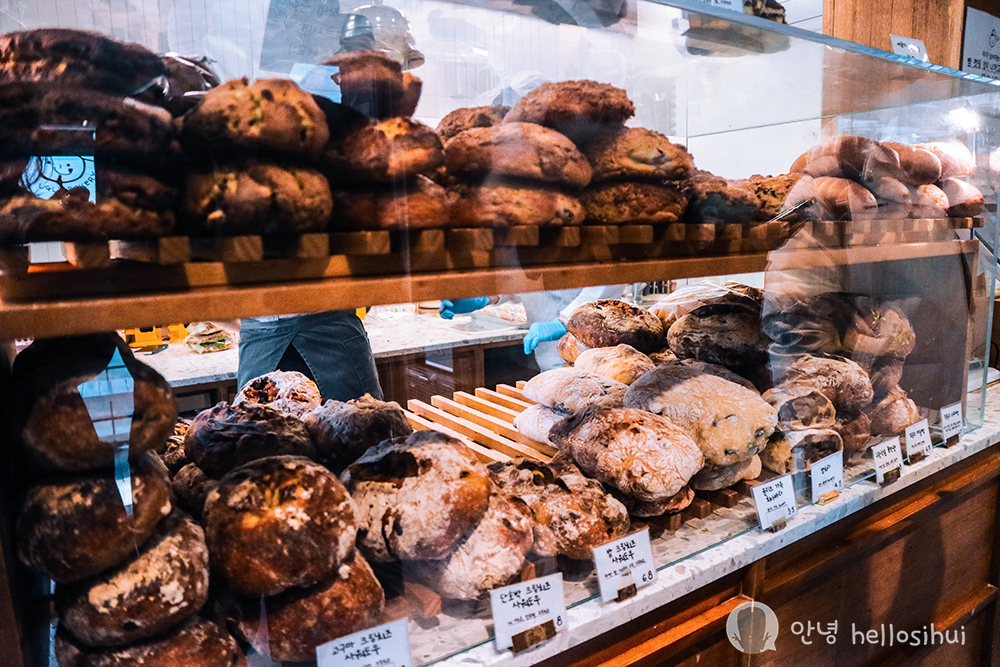 Honestly, I don't have a big stomach for breakfast, and I not very sure if I can finish.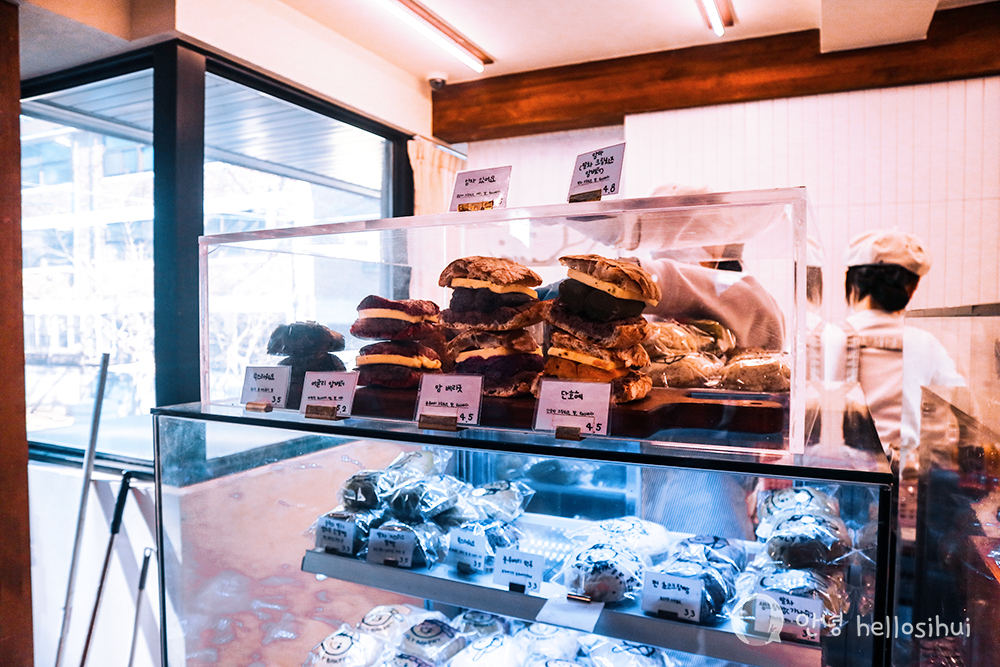 They all looks very good, all I know is, I choose 2 i guessed, and hopefully I can finish within 2 breakfast haha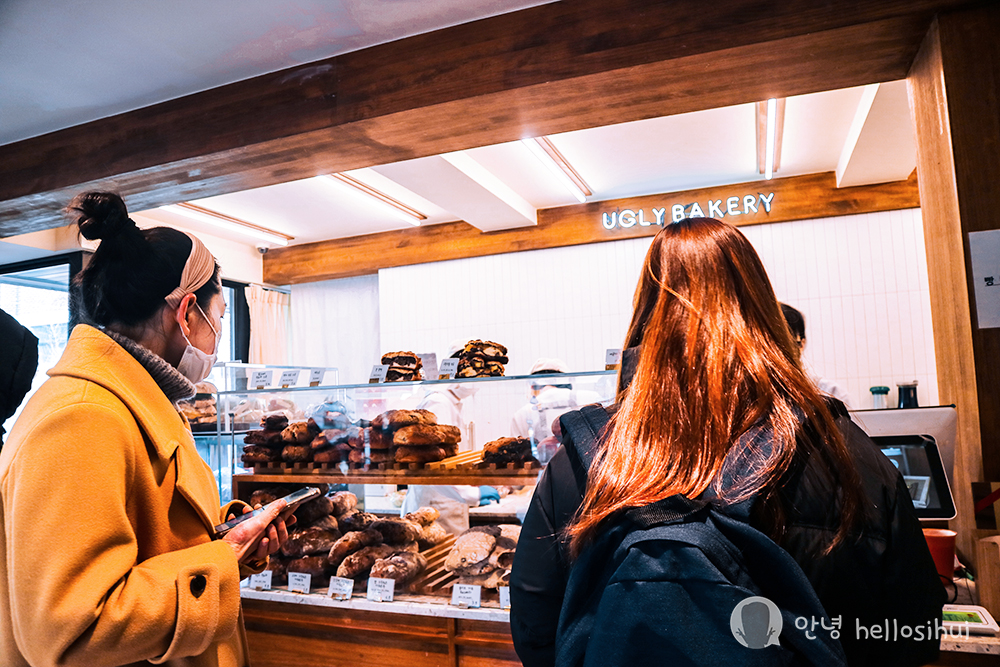 Paid and waiting now 🙂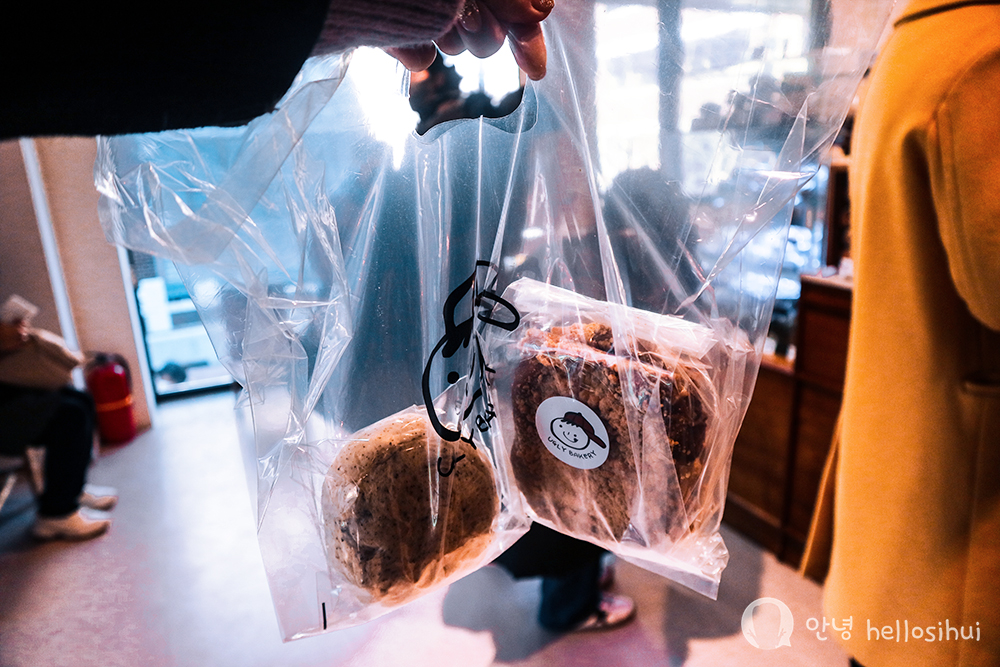 YAY!!! 2 for next 2 days breakfast!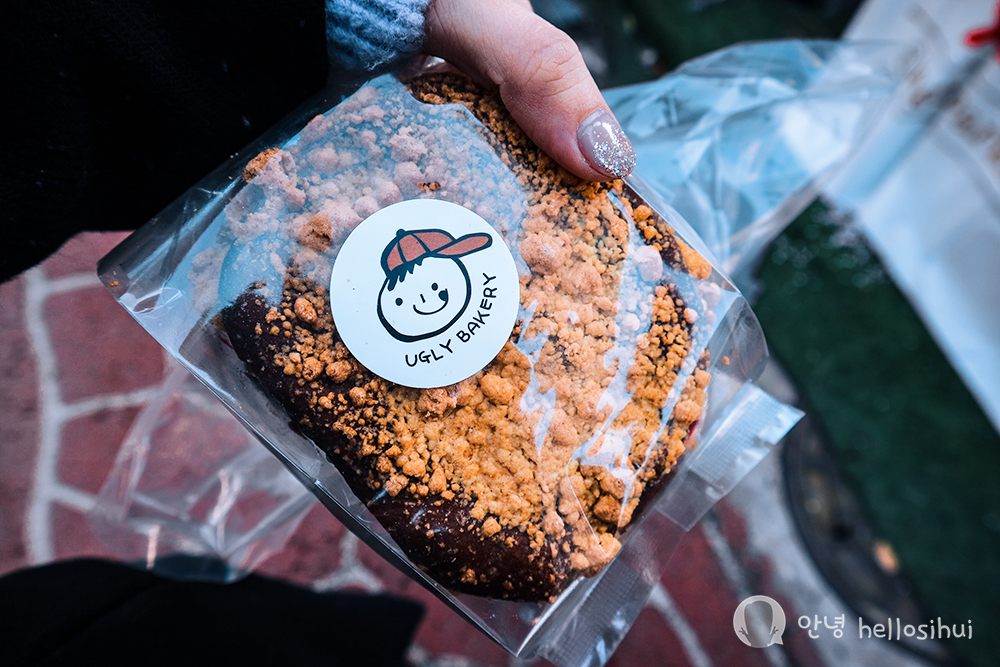 I picked this one, that is chocolate.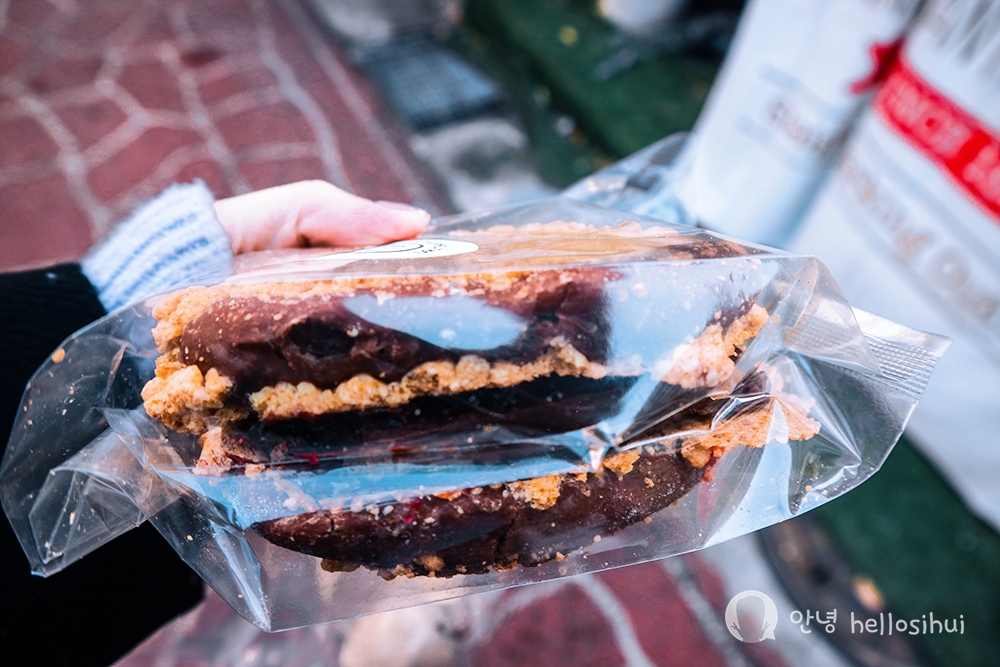 Can you see how thick this is! ITS REALLY NICE!!!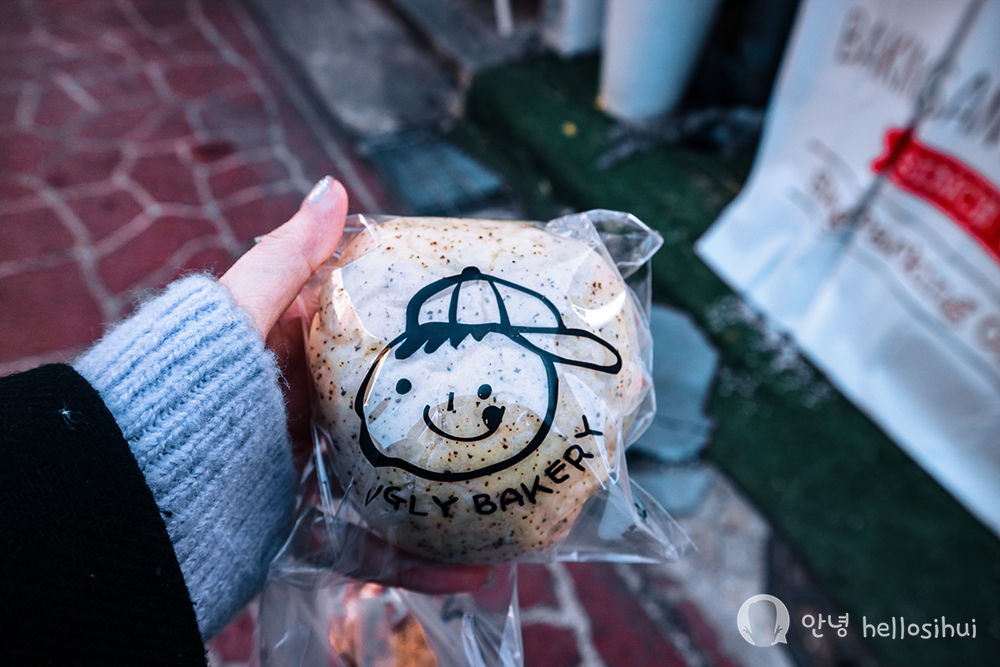 This is Oreooooo~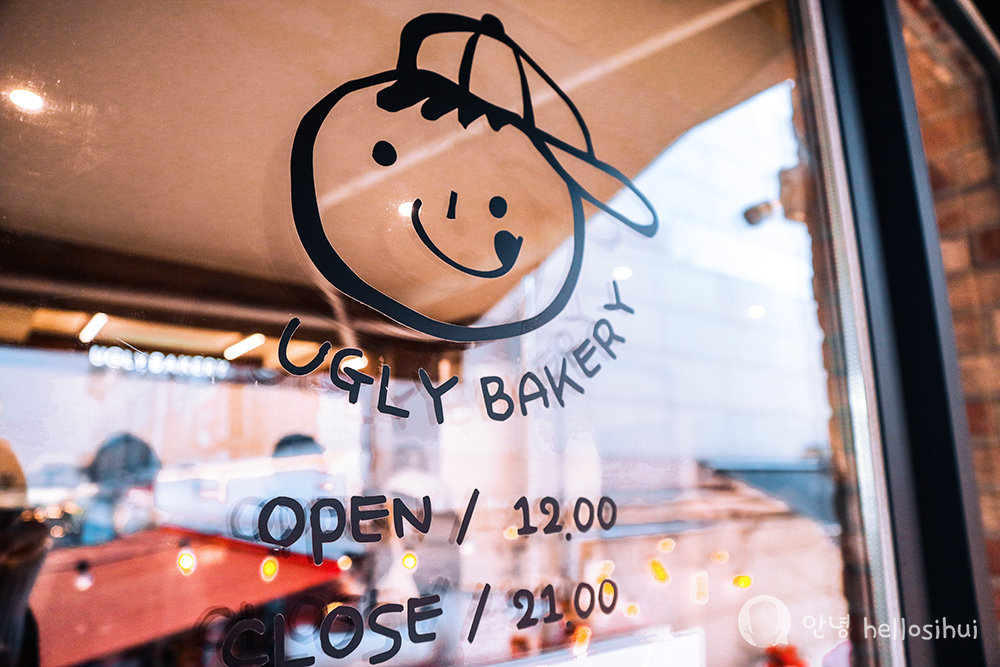 It's closed at 9pm. But, not very sure why on google is 8pm.
Maybe just be there before 8pm to play safe!
---
Direction to Ugly Bakery 어글리베이커리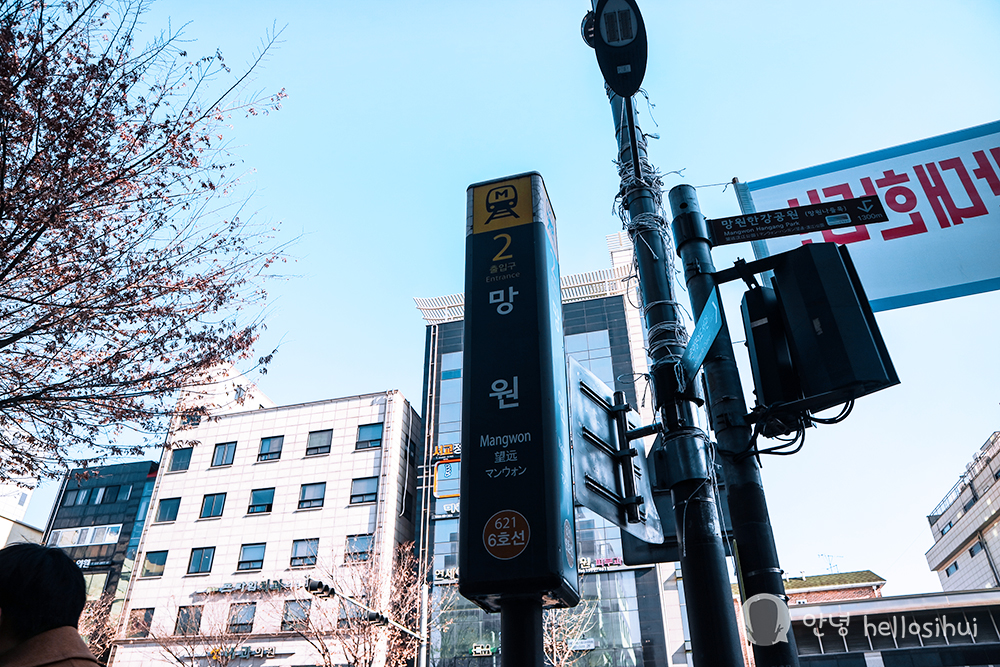 Mangwon Station Exit 2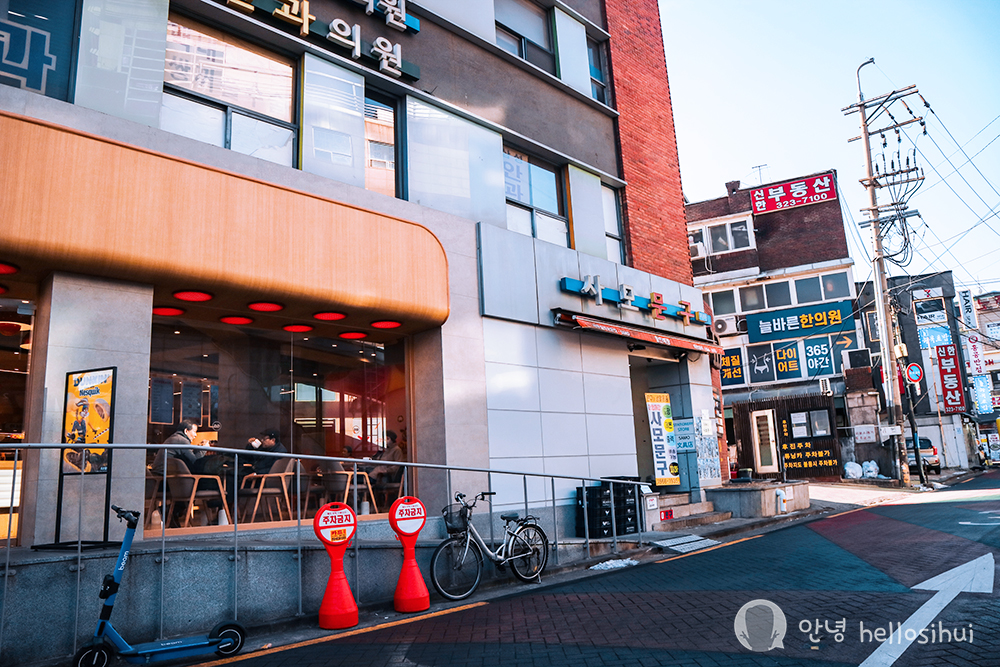 After exiting you can turn right and walk straight 🙂
It's very simple and easy walk to Ugly Bakery. Just continue to walk straight and enjoy all the shopping along the way haha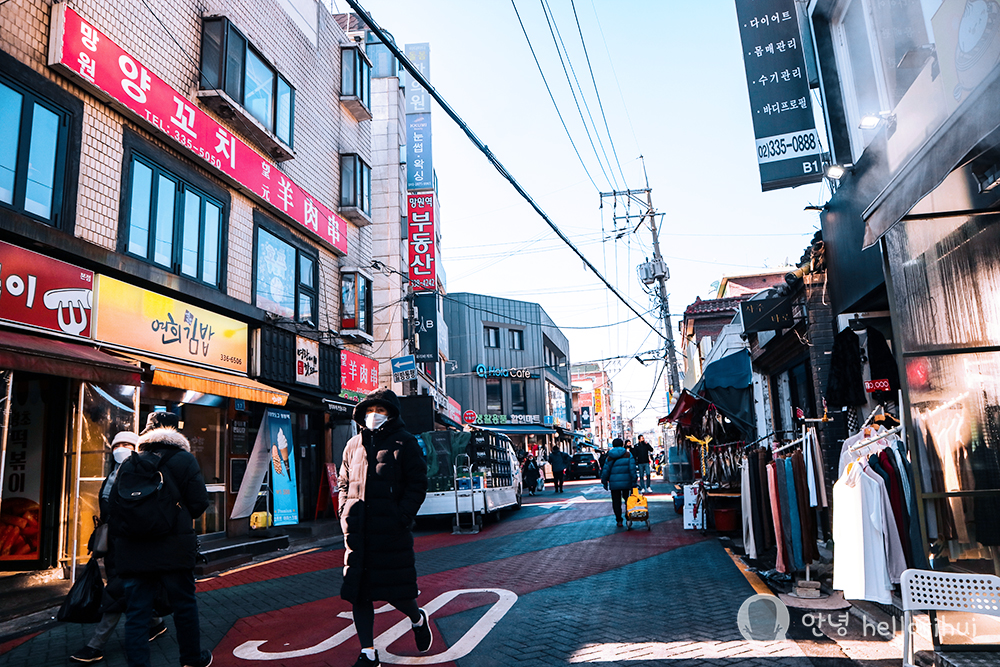 like this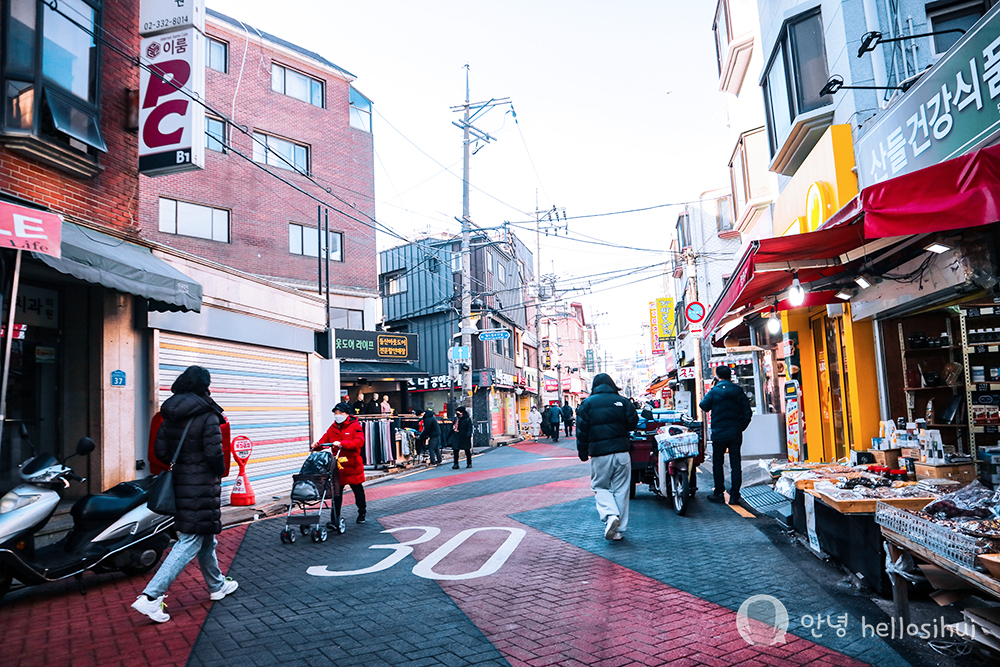 and this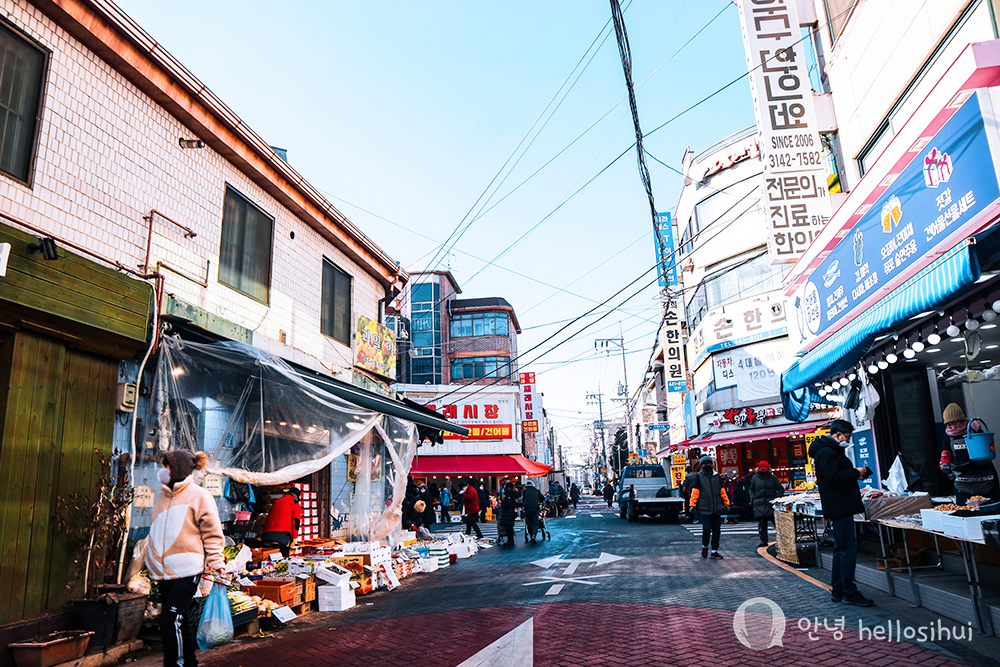 or this 😉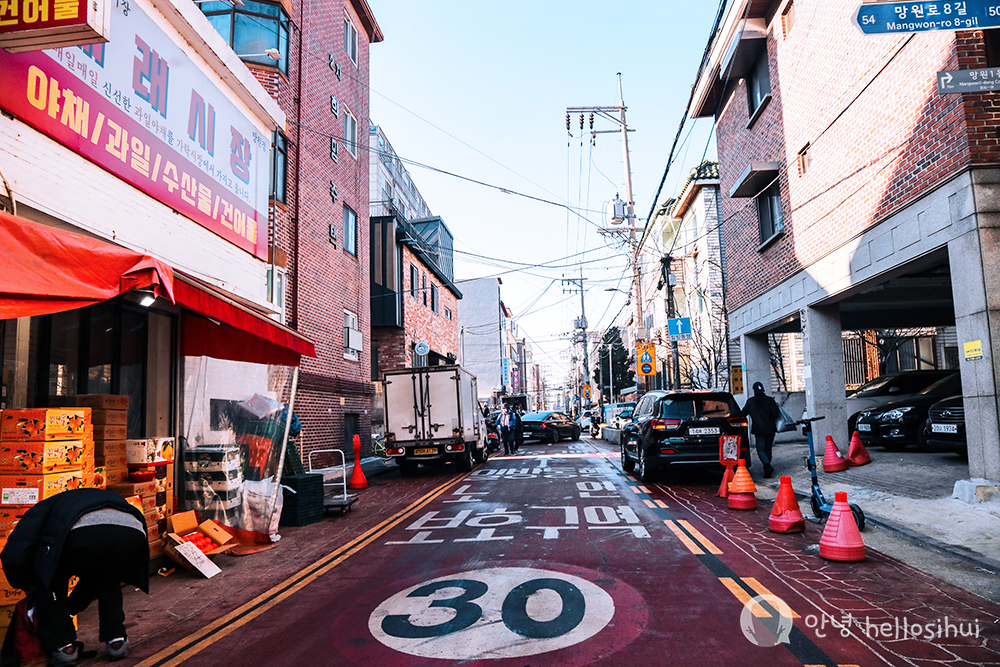 Just continue to walk straight – Pass by Mangwon Market.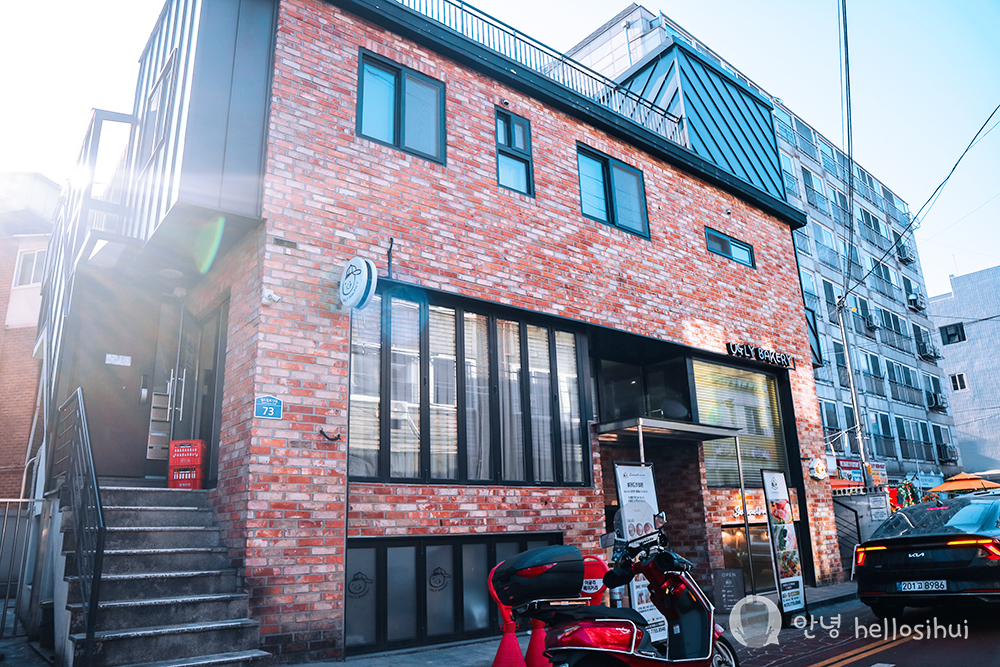 And you reached. (This was taken before the store open, hence the peacefulness haha)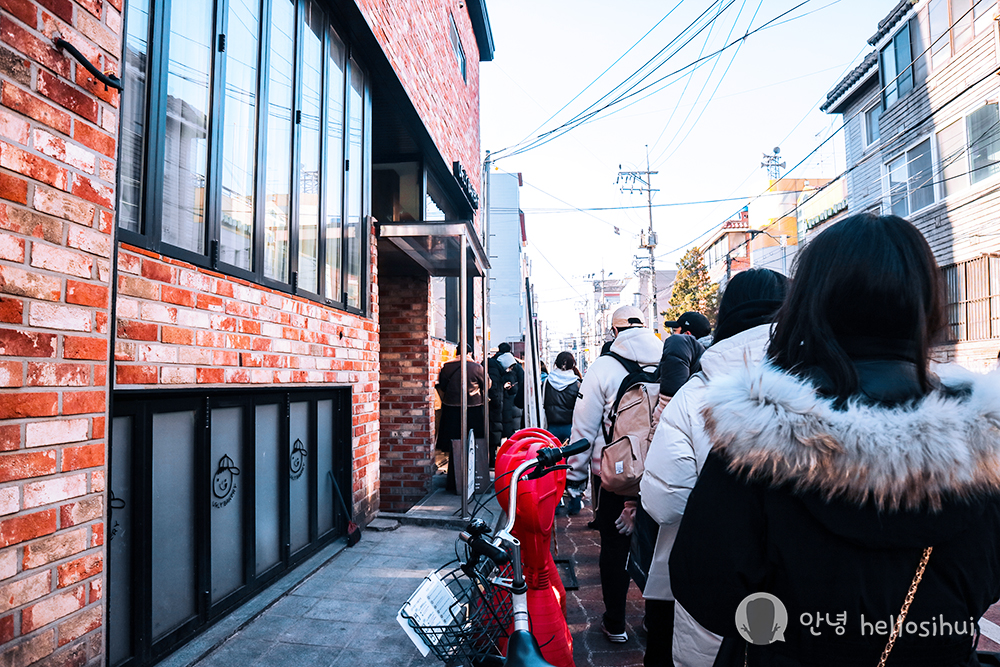 This is how it look like, when I go back at 12pm sharp hahahaha!
---
Ugly Bakery 어글리베이커리
Address: South Korea, Seoul, Mapo-gu, World Cup-ro 13-gil, 73 1층
Nearest Subway Station: Mangwon Station Exit 2
Operating Hours: 12pm – 9pm, Closed on Monday & Tuesday (Google put 8pm, but the store put 9pm)
Overall Rating: 7/10
My Recommendations: The chocolate one is really good. I don't really go Mangwon very often. so I don't think I will purposely head over, but definitely doesn't mind if I'm there for the Mangwon Market, and do takeaway for my tea break! 🙂
HELLOSIHUI'S TIPS: Nil
---
From Singapore to Incheon Airport
Via Singapore Air – 90,000 Mile + S$87.70 Tax
Singapore Air flight the same period cost S$1665.30
Seoul Accommodation (Sinchon)
Peter Cat Hotel – S$623.25 / S$56.70 per night
Seoul Accommodation (Hongdae)
RYSE, Autograph Collection Seoul by Marriott – SGD 535.20 / S$267.60 per night
Busan Accommodation
Ramada Encore by Wyndham Busan Station – S$319.20 / S$159.60 per night
Transport
Airport Transfer 6002 Bus Limousine: 17,000won
Korail (KTX): S$125.50 (2 Way, Seoul – Busan, Busan – Seoul)
Private Transport: Kakao Taxi and payment via Youtrip
Within Seoul & Busan: T-Money
---
Camera Canon M3, Go Pro 7 Hero, iPhone 14 Pro Max
Follow me: IG @superstarhui
#hellosihuigoeskorea for Korea travels
---
---