HELLO KOREA 2022/2023: The Hyundai Seoul
[Travel in December 2022 – January 2023]
The Hyundai Mall, one of Korea's newest and most stylish shopping destinations, is a haven for fashion enthusiasts, tech-savvy shoppers, and those seeking a taste of luxury. With its sleek design, spacious layout, and an impressive array of international and local brands, the mall offers a premium shopping experience. From high-end fashion boutiques to cutting-edge electronics stores, the Hyundai Mall caters to diverse interests and provides a wide range of products. Coupled with its exquisite dining options and entertainment facilities, this modern mall stands out as a must-visit destination for both locals and tourists looking for a blend of sophistication and convenience.
One of the biggest Mall in Seoul, there's a few popular stores I want to highlight if you are in the area.
Osulloc (Green Tea), Richemont (Bakery), Cafe Layered, Porter, Gentle Monster, Diptqyue, Le Labo, Maison Kitsune, Lululemon, Blue Bottle.
Do consider to visit during your short stay in a mall. I don't really stay in a mall for long hours haha.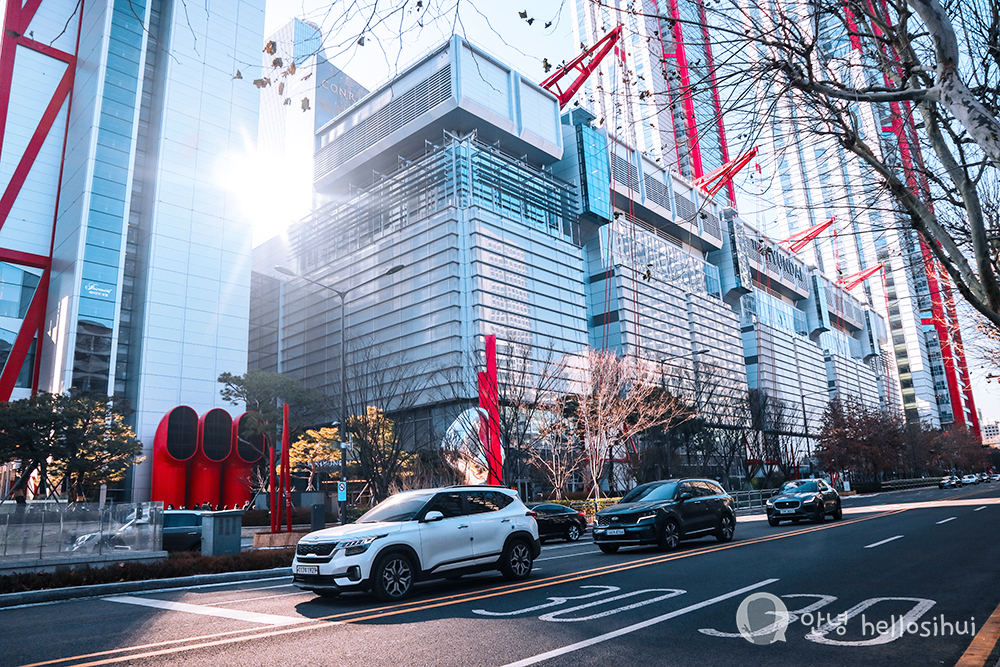 I almost thought the mall is not done yet. I didn't know is a design haha. BUT THE INTERIOR IS PRETTY!
why you so cute but you didn't have a keychain soft toy!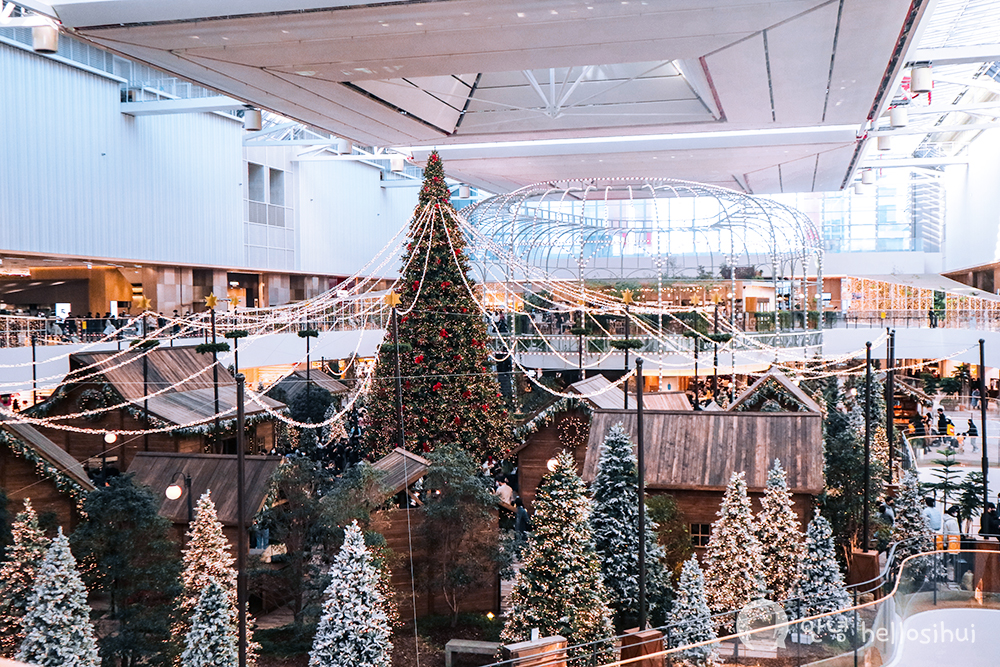 I miss EU, but this is the best already haha.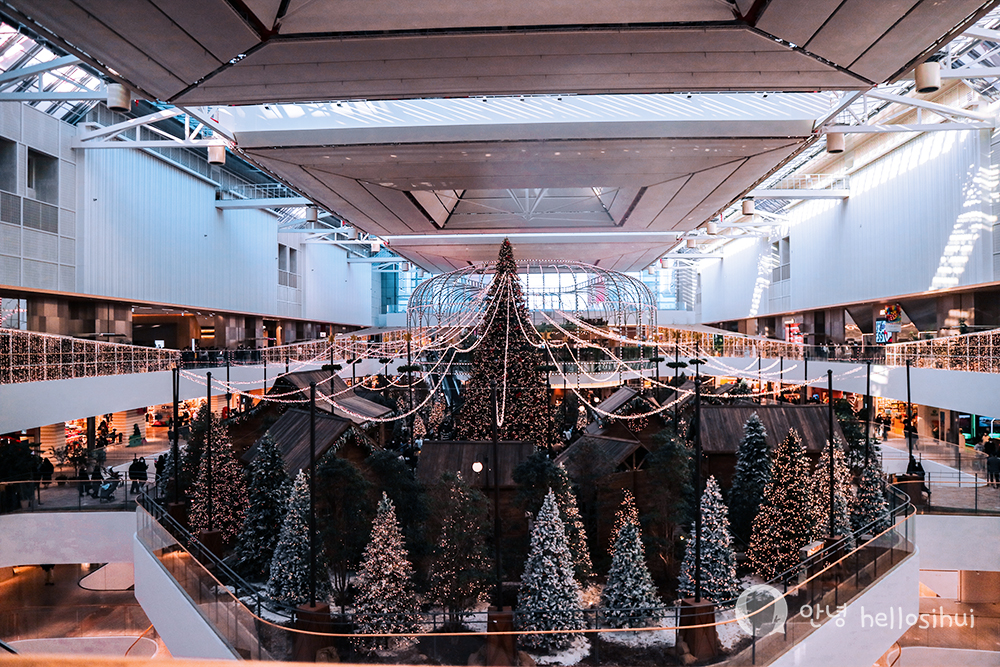 🙂
---
The Hyundai Seoul
Address: 108 Yeouidae-ro, Yeongdeungpo-gu, Seoul
Nearest Subway Station: Yeouido Station Exit 3 / Yeouinarau Station Exit 1
Operating Hours: 12pm – 9pm, Closed on Monday & Tuesday (Google put 8pm, but the store put 9pm)
HELLOSIHUI'S TIPS: Nil
Overall Rating: 6/10 (not a mall person)
My Recommendations: During Christmas, I get to see the mini Christmas Market, lots of EU feel on the outside. It's too crowded so you able to take a photo from outside like me haha. The mall is really big, a few focus will be quick drop by if not you probably need a good few hours to shop the entire mall.
---
From Singapore to Incheon Airport
Via Singapore Air – 90,000 Mile + S$87.70 Tax
Singapore Air flight the same period cost S$1665.30
Seoul Accommodation (Sinchon)
Peter Cat Hotel – S$623.25 / S$56.70 per night
Seoul Accommodation (Hongdae)
RYSE, Autograph Collection Seoul by Marriott – SGD 535.20 / S$267.60 per night
Busan Accommodation
Ramada Encore by Wyndham Busan Station – S$319.20 / S$159.60 per night
Transport
Airport Transfer 6002 Bus Limousine: 17,000won
Korail (KTX): S$125.50 (2 Way, Seoul – Busan, Busan – Seoul)
Private Transport: Kakao Taxi and payment via Youtrip
Within Seoul & Busan: T-Money
---
Camera Canon M3, Go Pro 7 Hero, iPhone 14 Pro Max
Follow me: IG @superstarhui
#hellosihuigoeskorea for Korea travels
---
---