HELLO KOREA 2022/2023: Mooni Apgujeong 무니카페
[Travel in December 2022 – January 2023]
Mooni Cafe, also known as the "Pink Cafe", is a charming and whimsical destination located in Apujeong, Korea. This delightful cafe is renowned for its dreamy pink-themed interior, creating an enchanting atmosphere that instantly captivates visitors.
Whether you're looking for a picturesque spot to capture Instagram-worthy photos or simply seeking a magical escape, Mooni Cafe promises an unforgettable experience that is as delightful as it is visually stunning.
Nestled in a location that holds cherished memories from my past visits – Gaepan, this must not be unfamiliar if you have been to my blog many many time.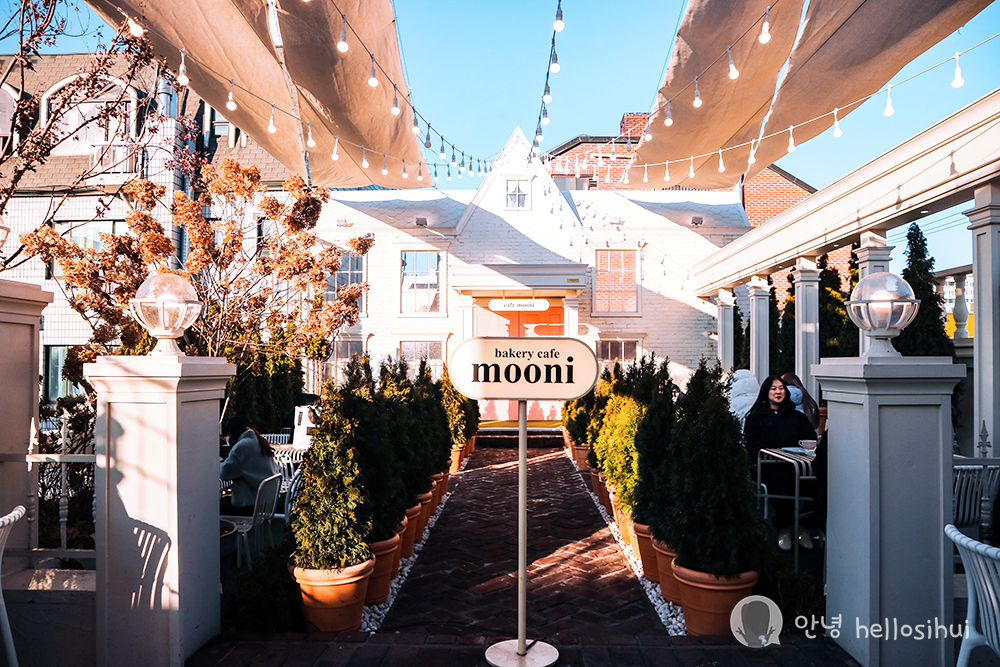 Imagining myself surrounded by plush furnishings, delicate flowers, and the serene ambiance, I yearn for the moment I can finally indulge in their delectable pastries and sip on their artisanal coffees. Mooni Cafe is not just a cafe—it's a destination that promises to transport me to a world where time slows down, worries fade away, and pure joy takes over.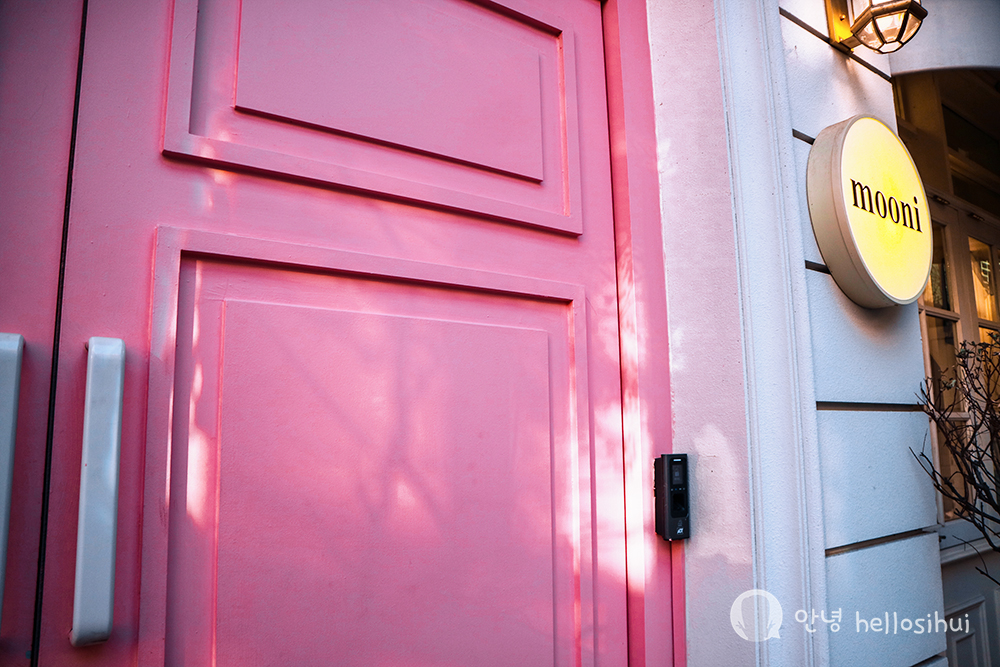 This remind me very much of Doraemon's pink door haha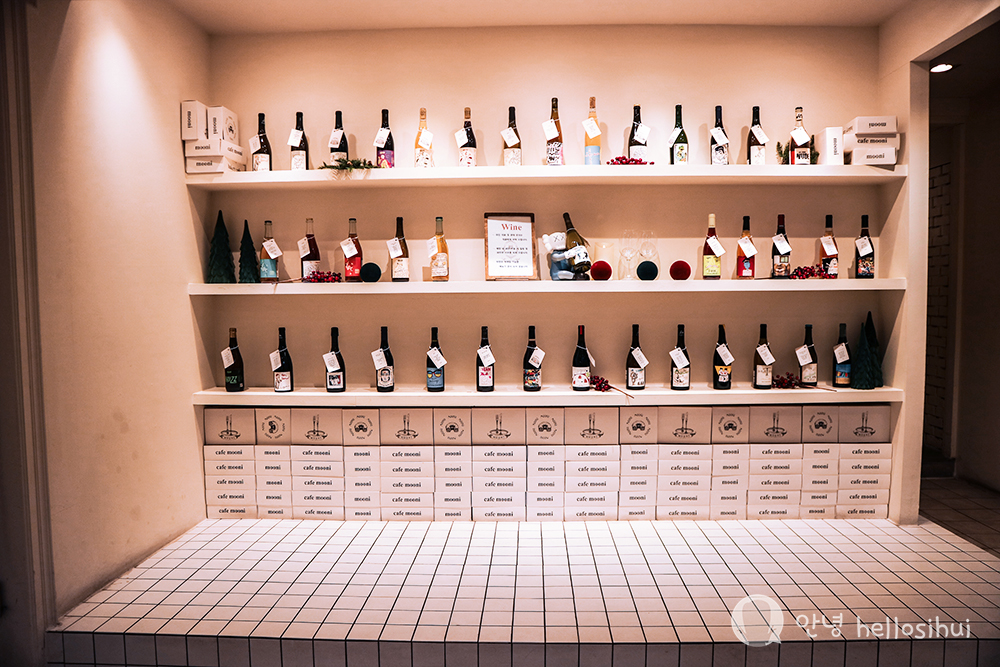 Korean cafe aesthetics are renowned for their exceptional attention to detail and harmonious blend of modernity and tradition.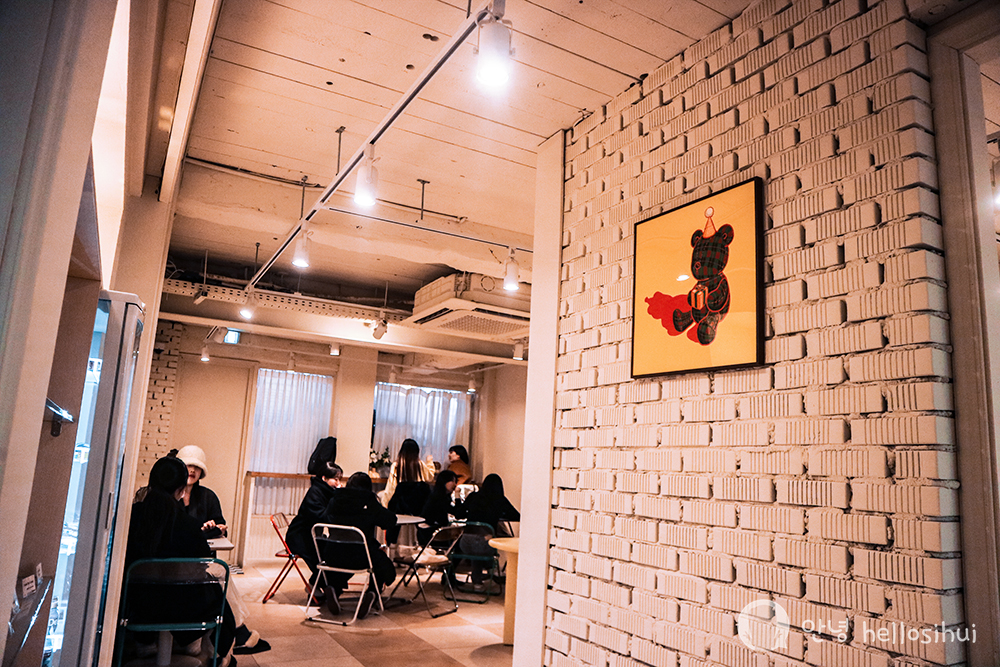 Korean cafes a delightful haven for relaxation, socializing, and enjoying a cup of aromatic coffee or tea.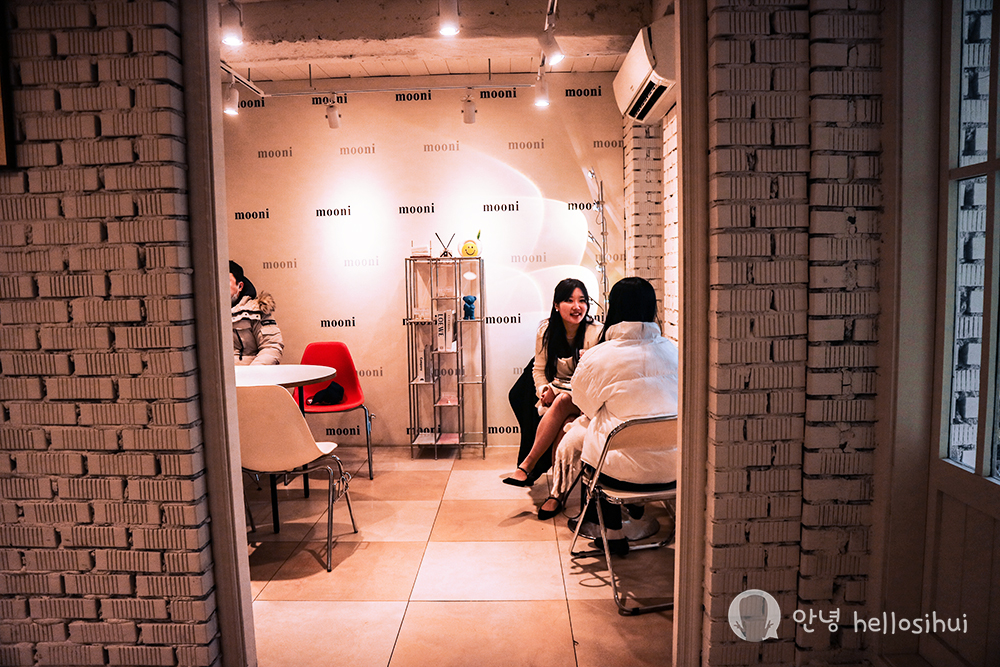 Indeed, finding a seat at a popular Korean cafe can often be quite challenging.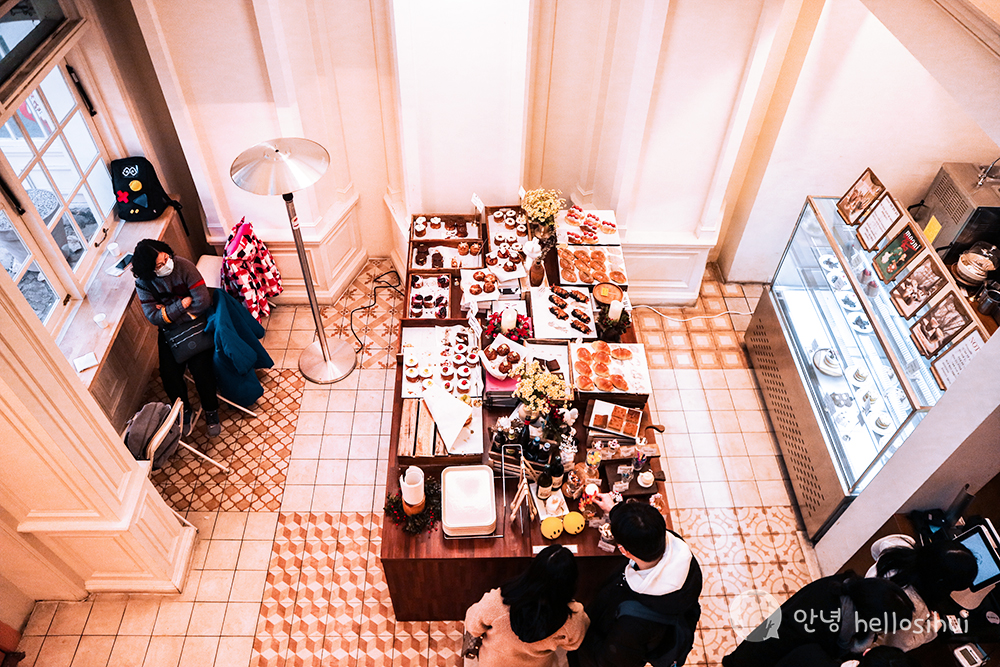 The open concept feeling in Korean cafes is truly captivating and adds to their overall charm.
One of the unique aspects of Korean cafes is the ability to witness bakers and baristas hard at work in an open kitchen setup.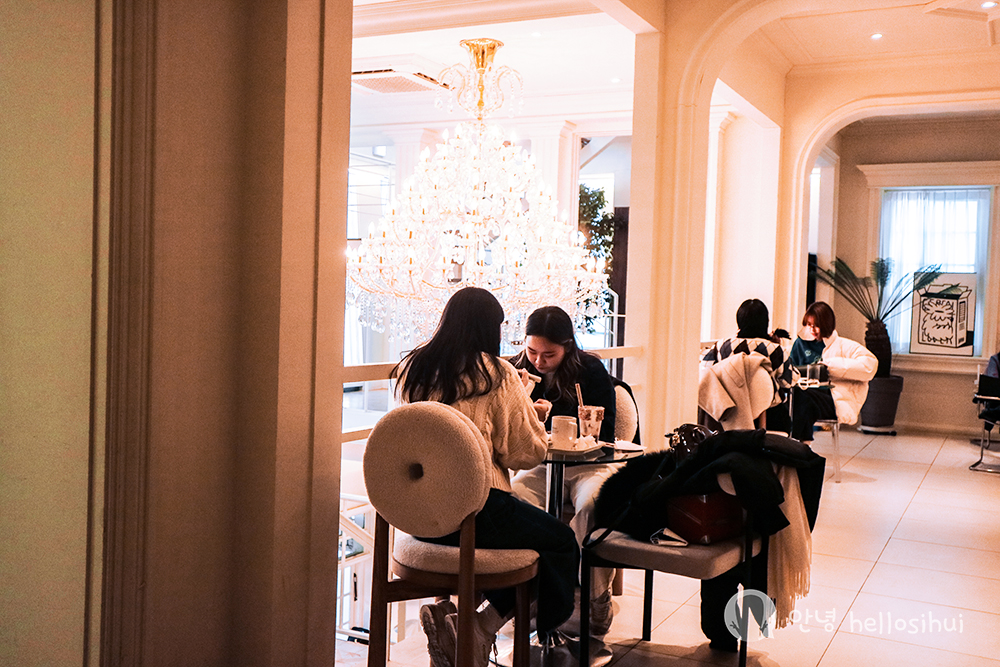 However, the experience of securing a seat in a well-designed Korean cafe is ultimately worth the effort, as it provides an opportunity to immerse oneself in the captivating atmosphere and enjoy the delicious treats and beverages on offer.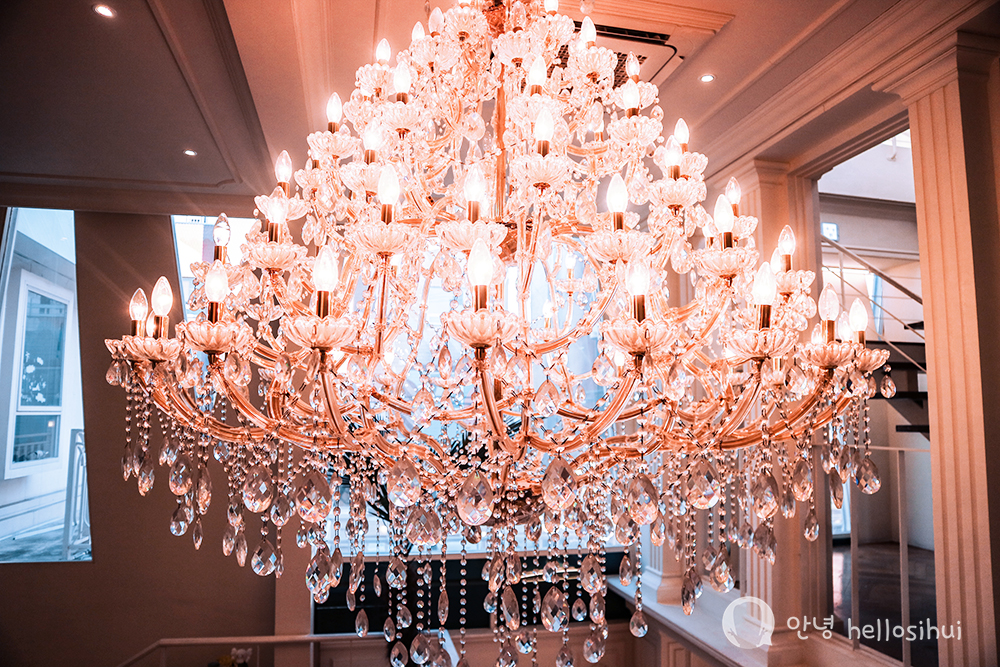 This is really a big one!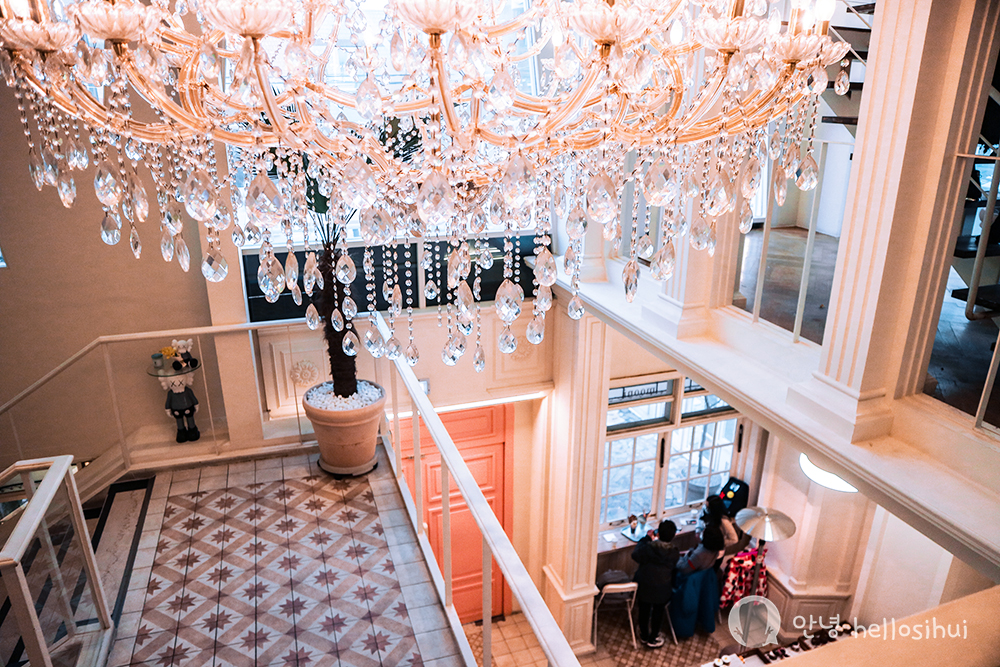 I think they have 4 levels!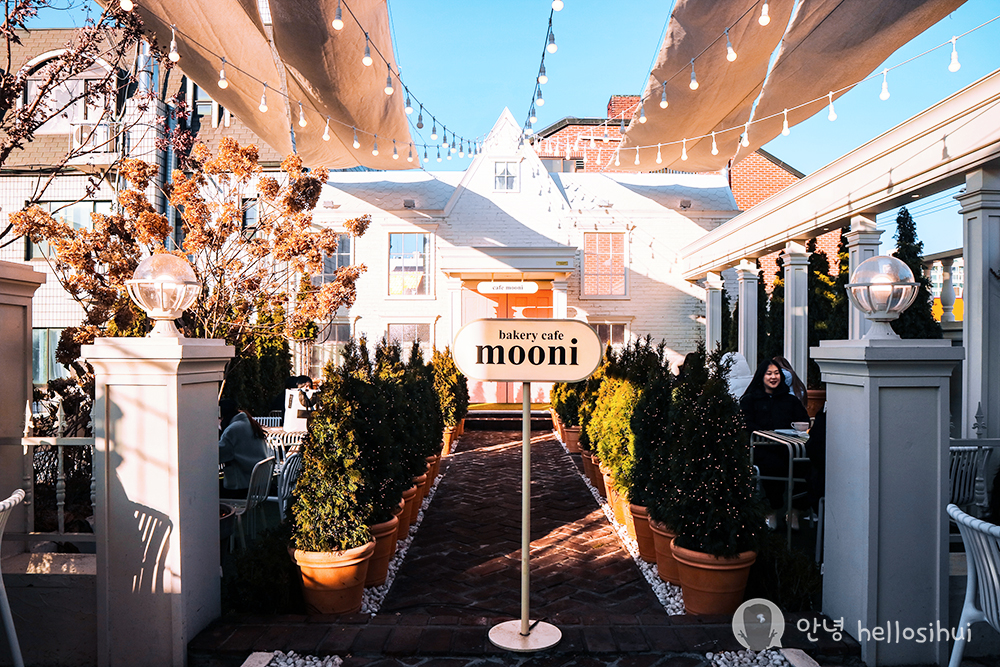 These cafes masterfully create inviting spaces that transport visitors to a realm of serenity and elegance.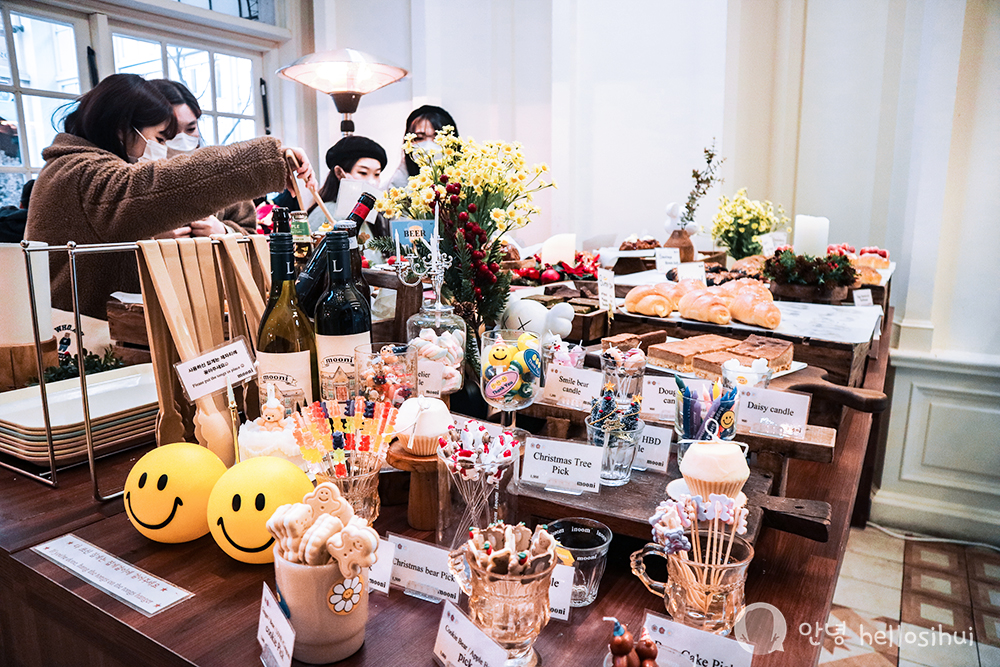 The open layout also allows natural light to permeate the area, creating a bright and airy atmosphere.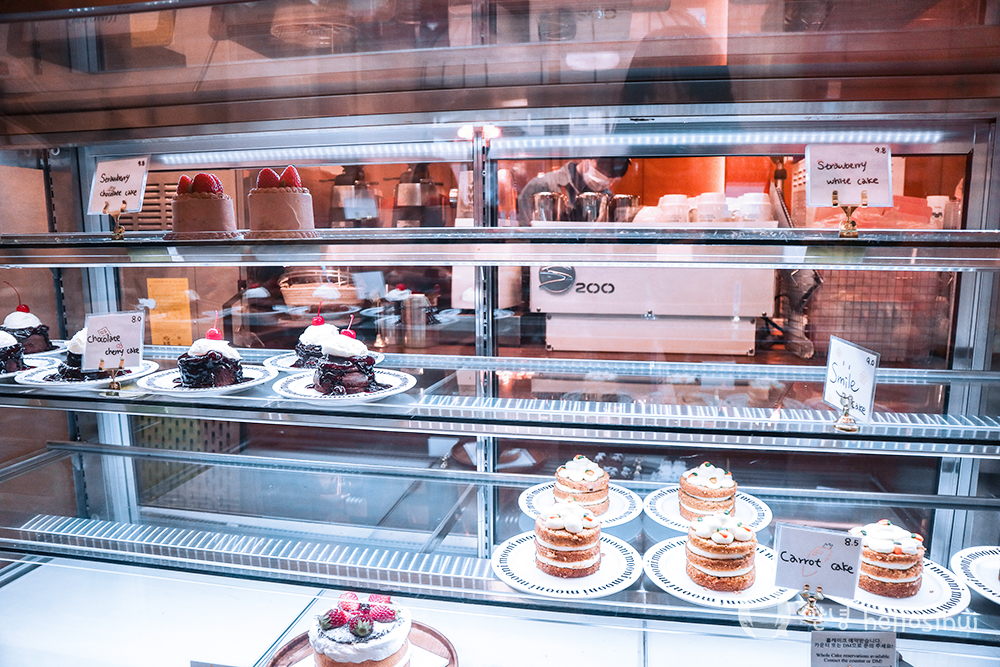 All the tempting options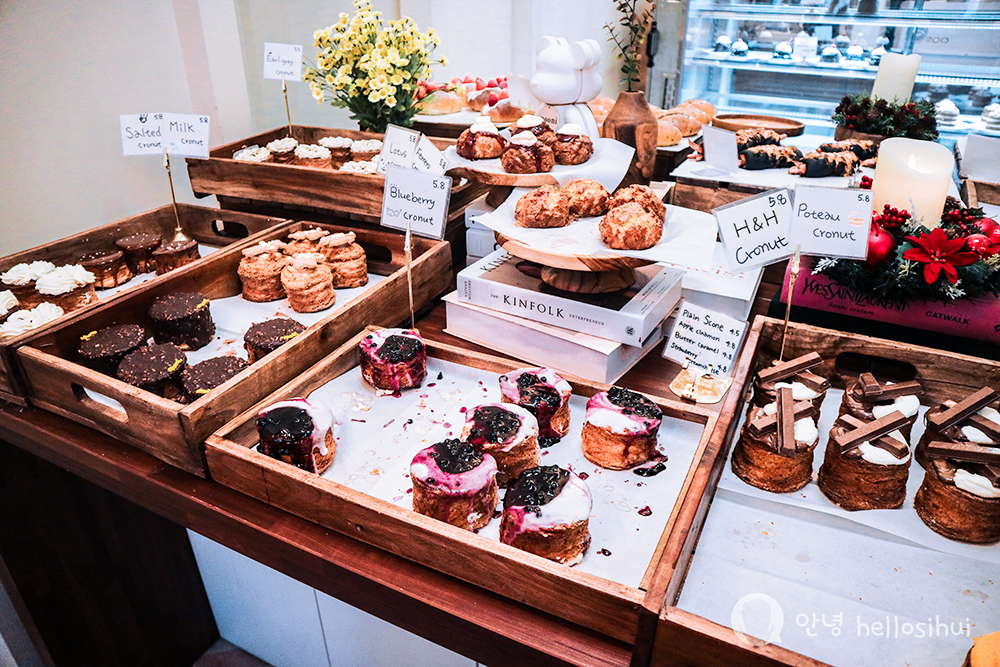 Each item is carefully crafted and presented with artistic flair, making the decision even more difficult.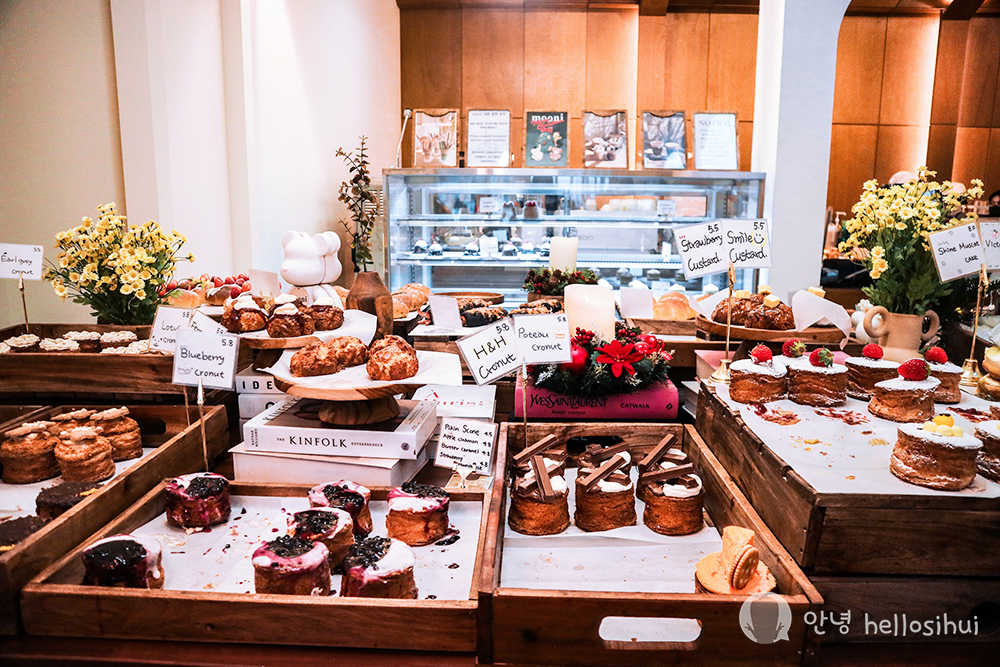 LOOK AT ALL THIS!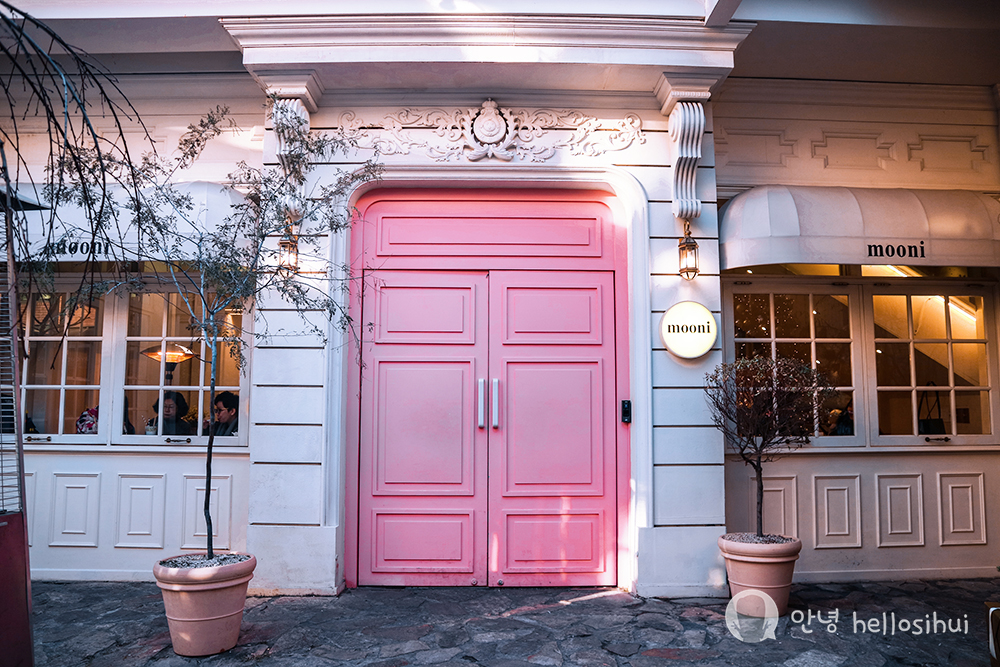 Whether you're seeking a cozy corner to enjoy a quiet moment or looking to engage in lively conversations with friends, the open concept design of Korean cafes provides the perfect setting for both solitude and socialization.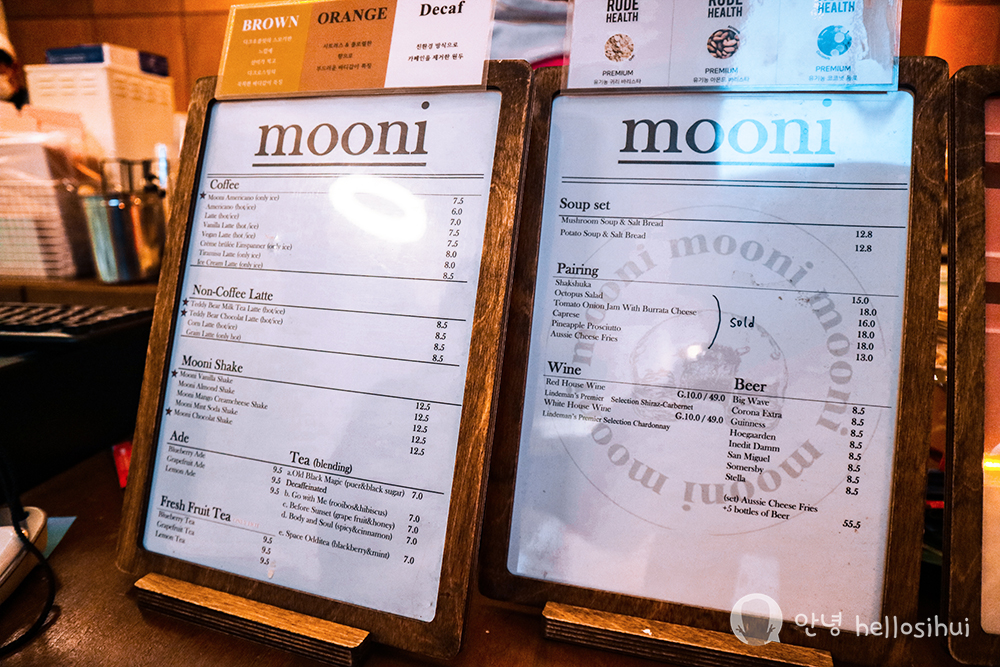 and the drink selection. Love that they do have coffee tea, fruit tea, non coffee latte as well. I mean, when I am not a coffee person, its really good to have option! 🙂 They do have some sides and soup set, and even wine haha!
---
Here come the food photos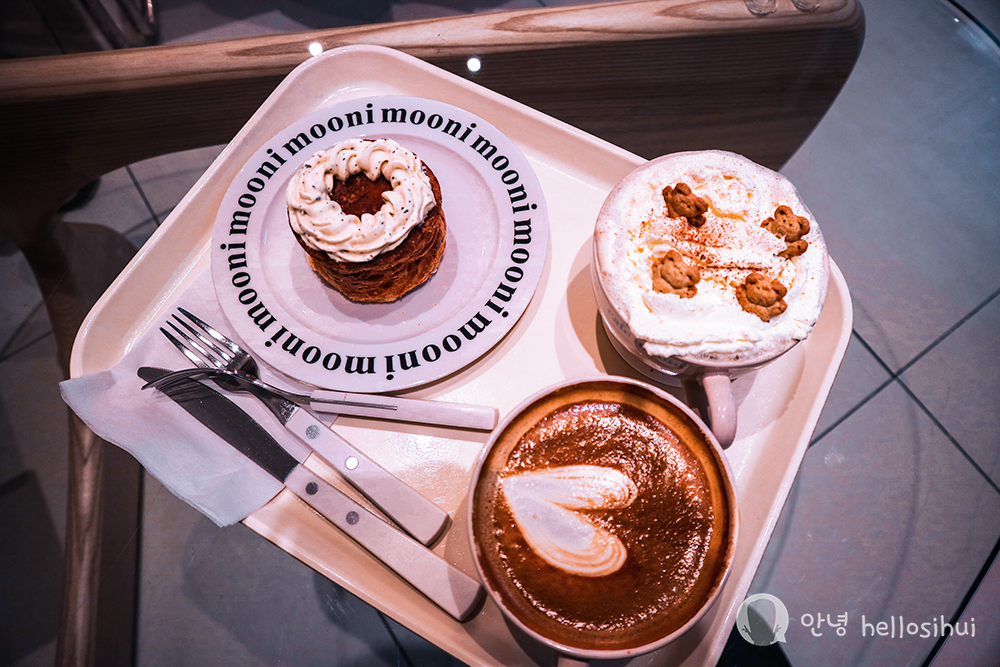 Beautiful right. For photo hahahahaha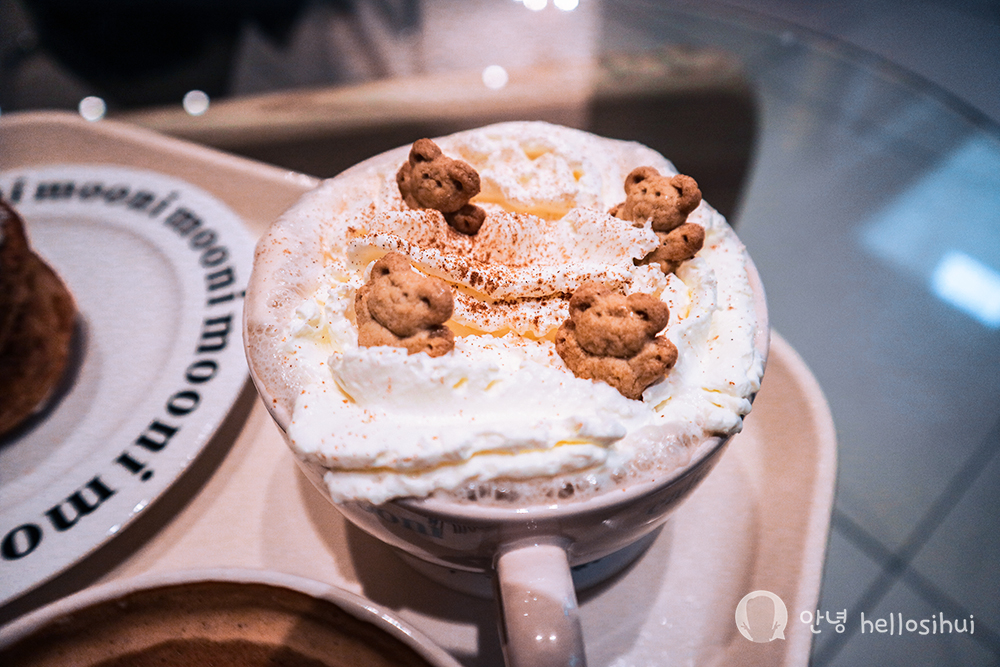 I ordered a TEDDY BEAR MILK TEA LATTE! HAHHAHHAHAA SO FREAKING CUTE!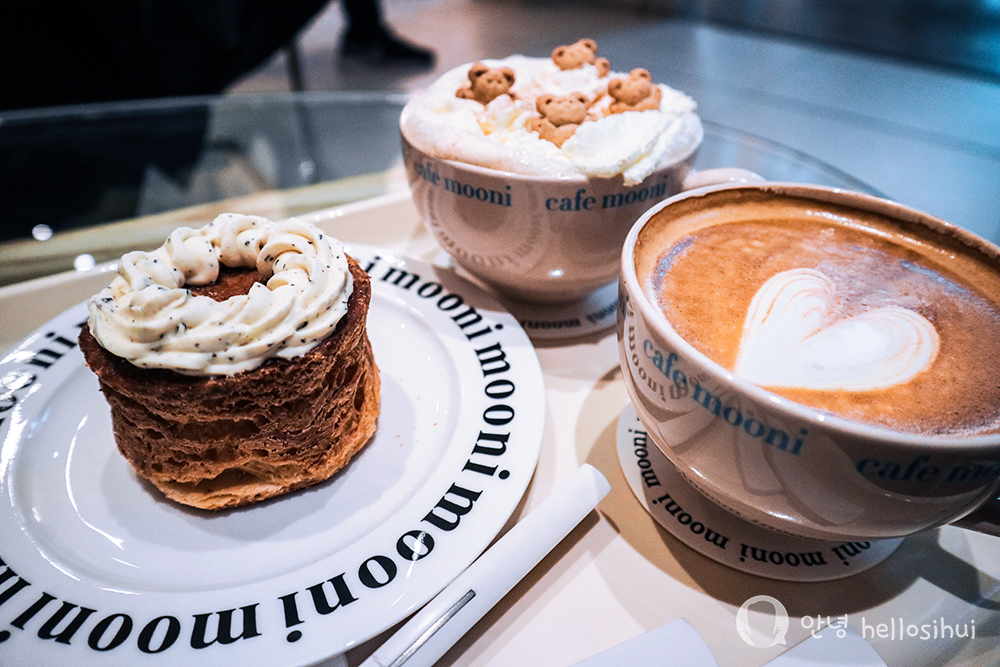 its a type of happiness… call cafe-happiness haha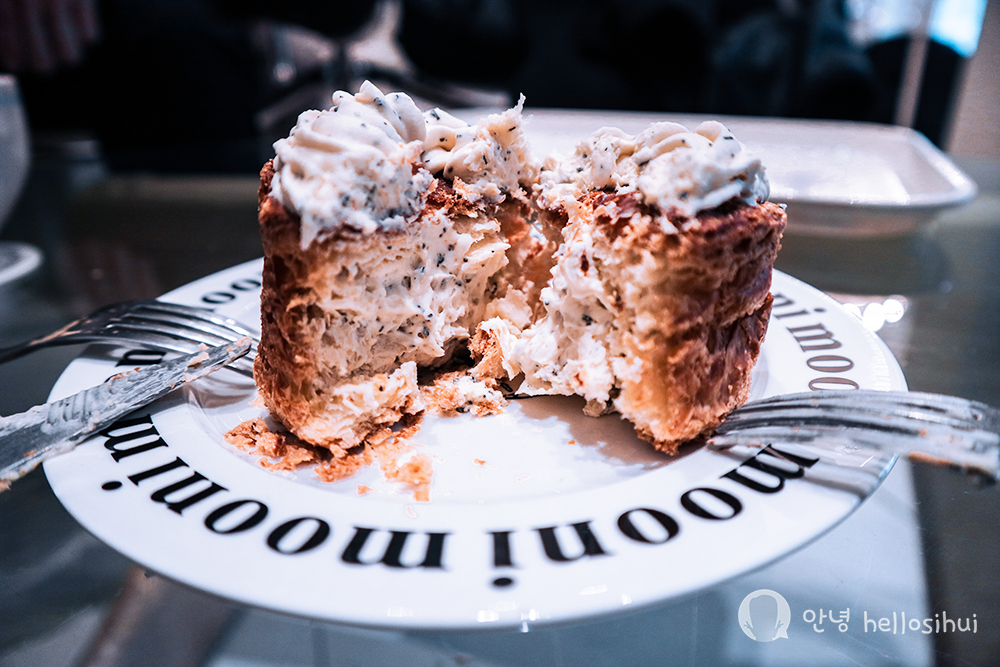 Cross section is good like filled with earl grey paste! It's good, my first try on cronut! 🙂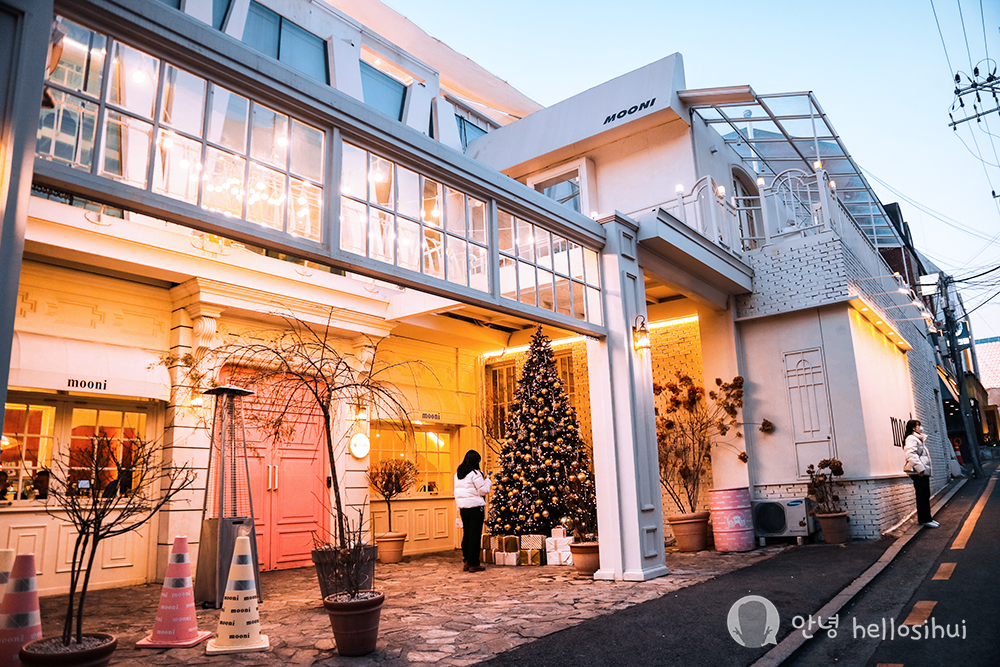 oh so beautiful!
---
Direction to Mooni Apgujeong 무니카페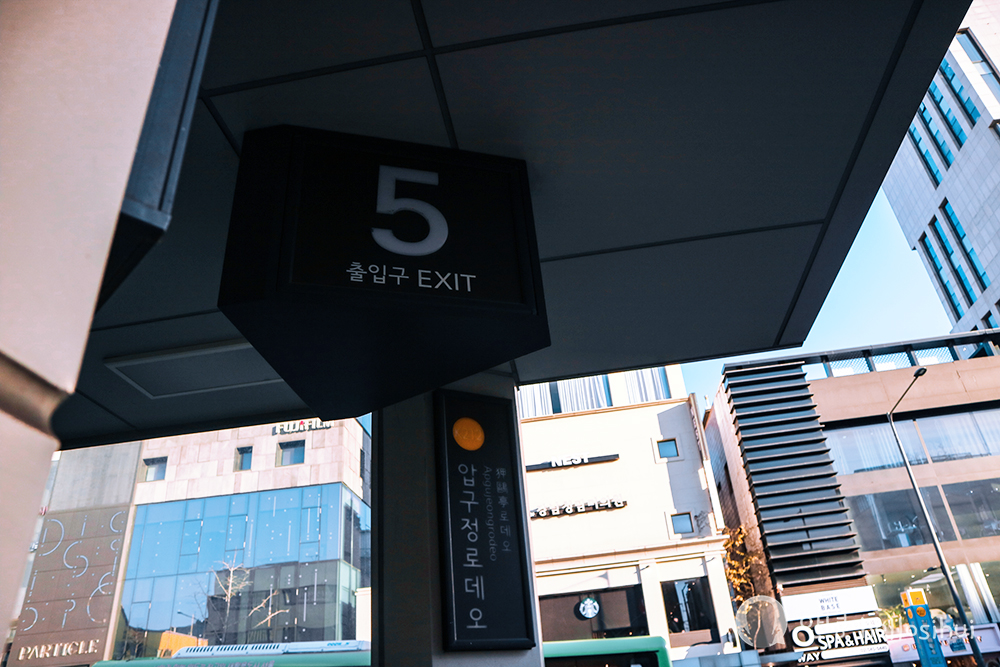 Apgujeong Exit 5 (make a U-turn on your right)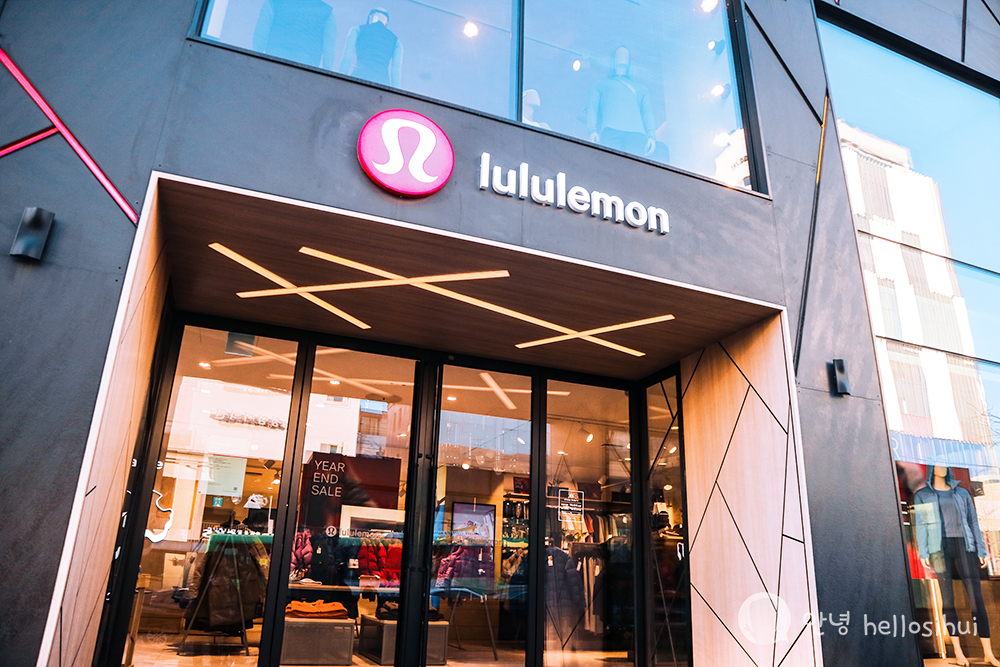 You will see Lululemon (on ur left after making a u-turn)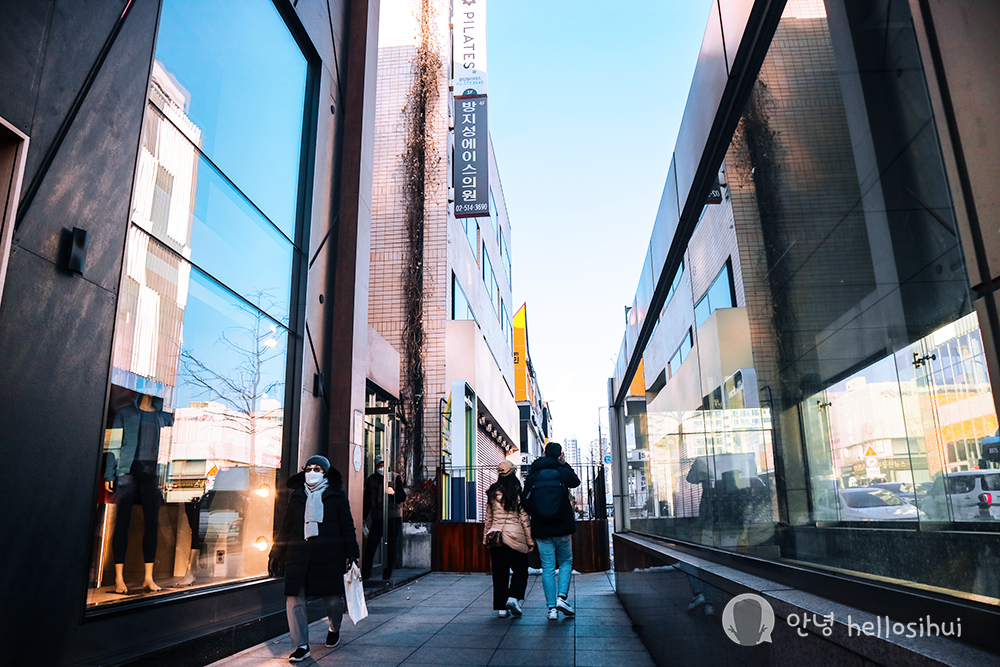 Walk straight 🙂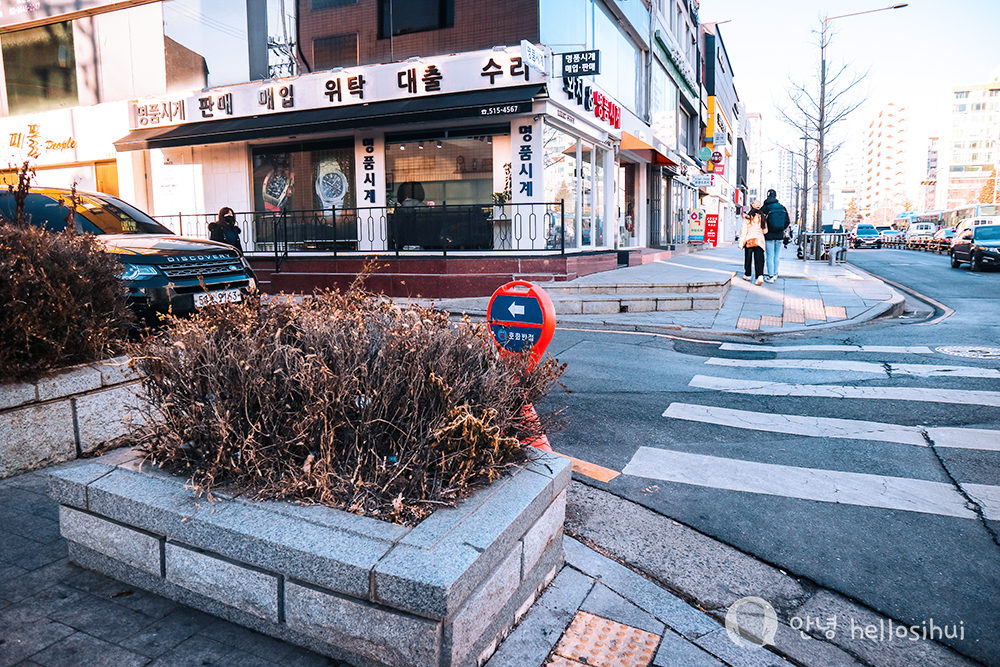 Turn left at this junction and walk straight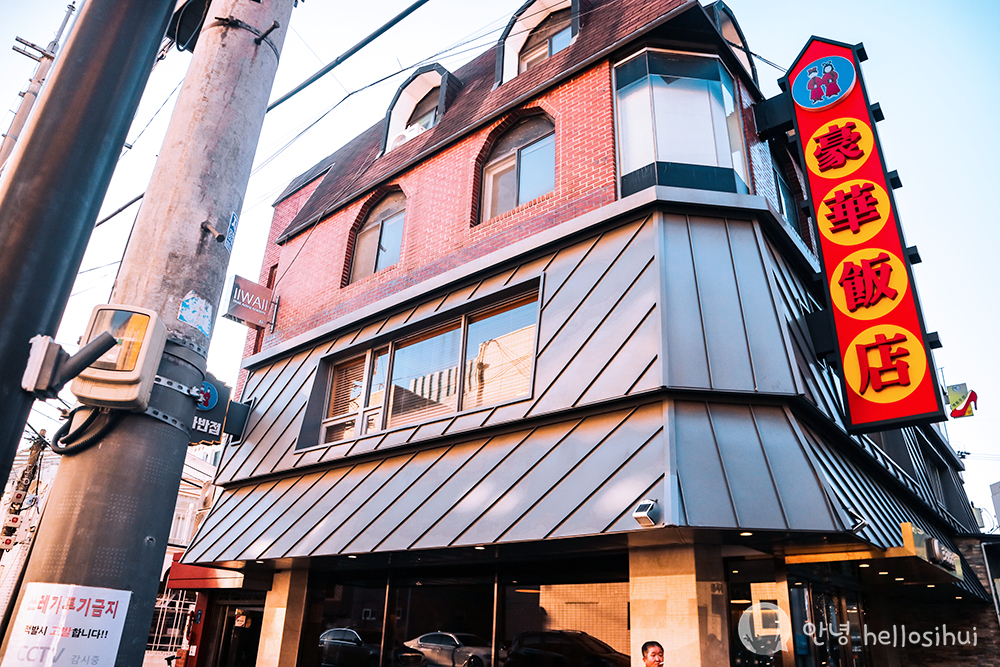 Turn left here 🙂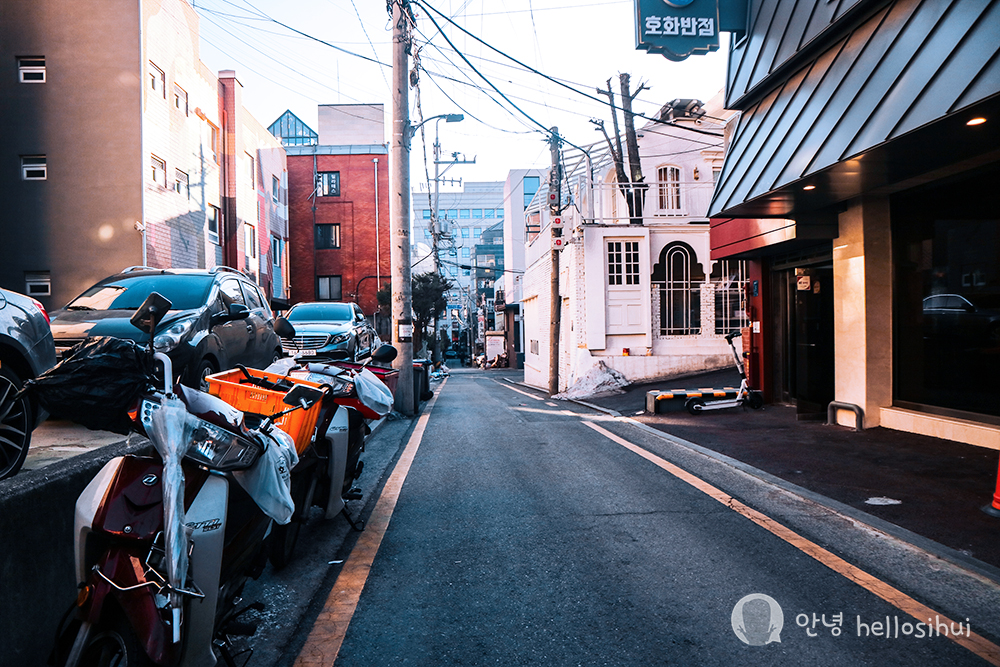 You are almost there – It's quite near from the stationary!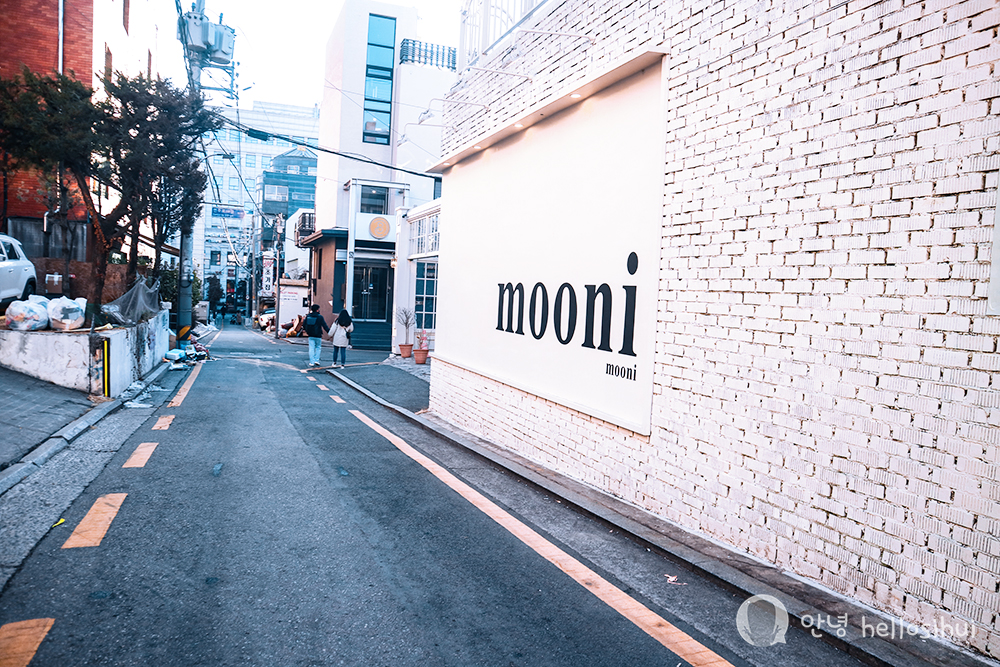 Hello!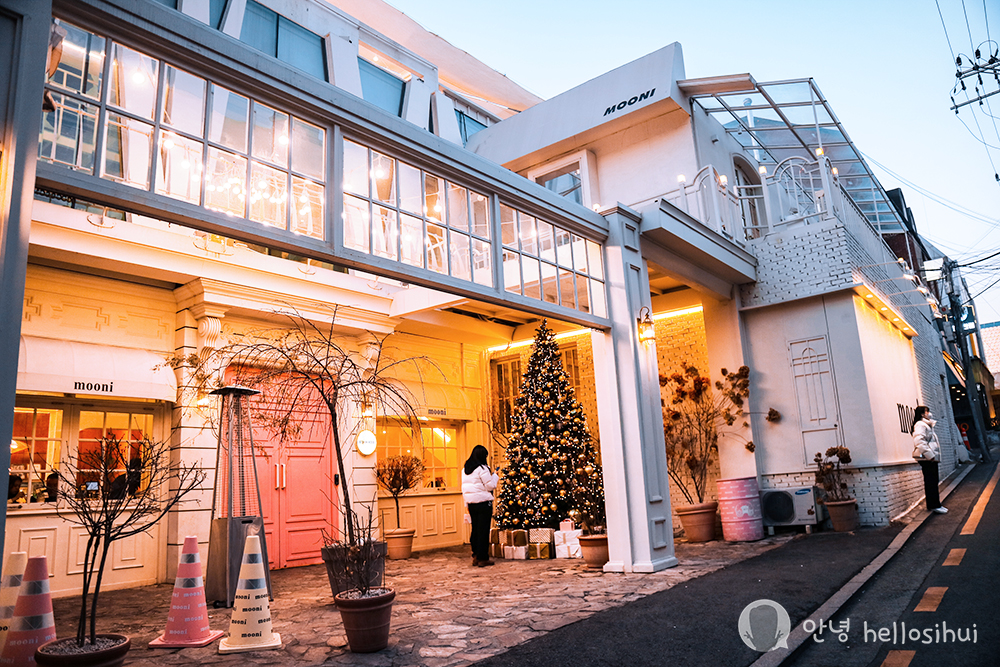 Awww, the french vibe! 🙂
---
Mooni Apgujeong 무니카페
Address: 16 Apgujeong-ro 56-gil, Gangnam-gu, Seoul, South Korea
Nearest Subway Station: Apujeong Rodeo Exit 5
Operating Hours: 10am – 10pm
Overall Rating: 7/10
My Recommendations: I am not very sure how early you have to be here if you are in a very big group but during 3plus 4, the cafe are pretty occupied. I don't know how people doesn't work haha. at least 70% are koreans! I think their cronuts are pretty nice, give a try. For photo worthy, get their teddy bear series! They do have bear cube too!
HELLOSIHUI'S TIPS: Get a seat first before going everywhere to take photo! It's really hard to get a seat.
---
From Singapore to Incheon Airport
Via Singapore Air – 90,000 Mile + S$87.70 Tax
Singapore Air flight the same period cost S$1665.30
Seoul Accommodation (Sinchon)
Peter Cat Hotel – S$623.25 / S$56.70 per night
Seoul Accommodation (Hongdae)
RYSE, Autograph Collection Seoul by Marriott – SGD 535.20 / S$267.60 per night
Busan Accommodation
Ramada Encore by Wyndham Busan Station – S$319.20 / S$159.60 per night
Transport
Airport Transfer 6002 Bus Limousine: 17,000won
Korail (KTX): S$125.50 (2 Way, Seoul – Busan, Busan – Seoul)
Private Transport: Kakao Taxi and payment via Youtrip
Within Seoul & Busan: T-Money
---
Camera Canon M3, Go Pro 7 Hero, iPhone 14 Pro Max
Follow me: IG @superstarhui
#hellosihuigoeskorea for Korea travels
---
---