Noryangjin
24 February 2012, 8th day in Korea.
Noryangjin, one of my favorite eating place in Seoul, at this very moment. I finally find myself a good break away from chicken and pork. Not that, I don't eat meat that often, but, I don't eat it as a daily basis, and sometimes, I am actually perfectly enjoy my meal even though there is no meat in it. I think, in Korea, everyone loves chicken so much (can see from all their franchises chain stores mainly related to chicken) it seems like, we are having chicken meal every single day. Sometimes over 3 meals in a day. Korea's chicken must have some really special ingredient that make it taste so good. But, I really doesn't like to have it almost everyday / every meal!
Well, if that's the case, Noryangjin might be for you! (But, it's kind of cruel that most of them are LIVE seafood!)
It's not too difficult to go Noryangjin. You can take the Seoul Subway to Noryangjin via Line 1 or Line 9. Though they don't share the same station, but they are only 25meter away from each other 🙂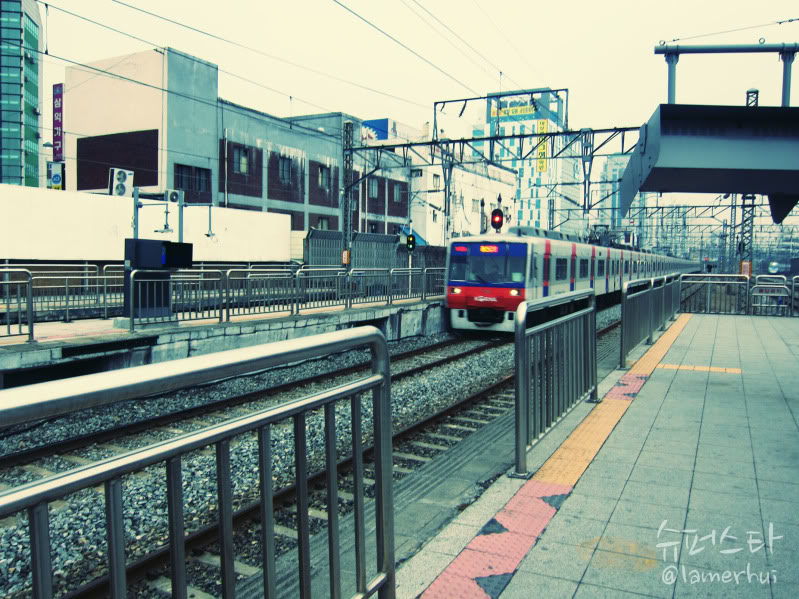 #Noryangjin station that really look very different. It feels like those country-side train station. Got excited and take lots of touristy photo to remember! 🙂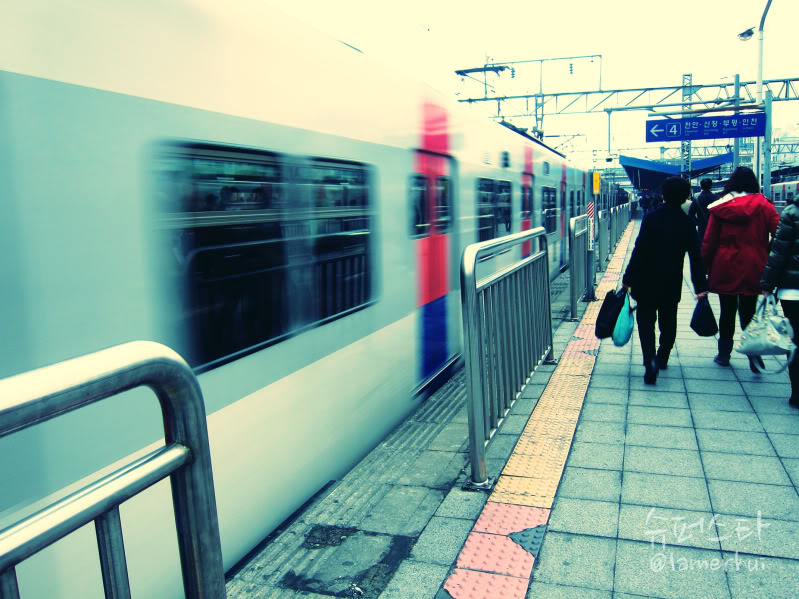 #the train that are moving very fast (when we are standing outside) slow when we are inside :/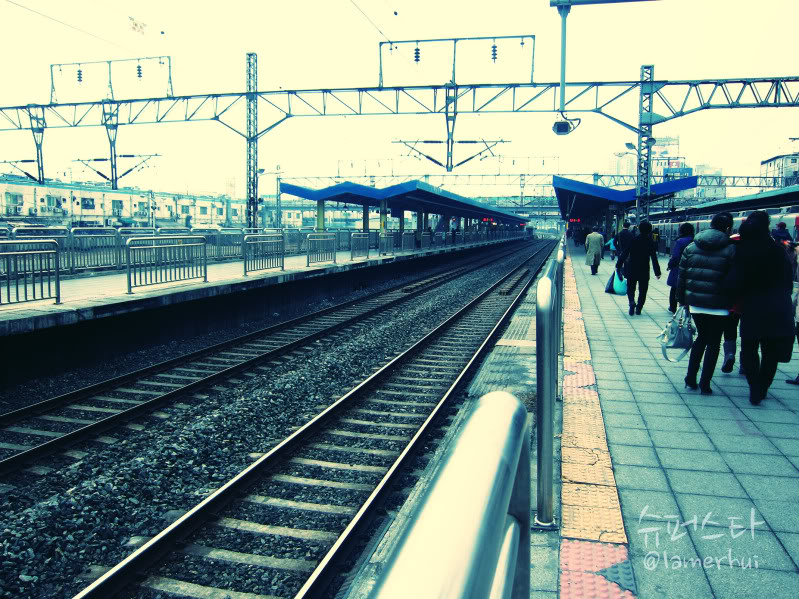 #empty tracks that give a very beautiful feel.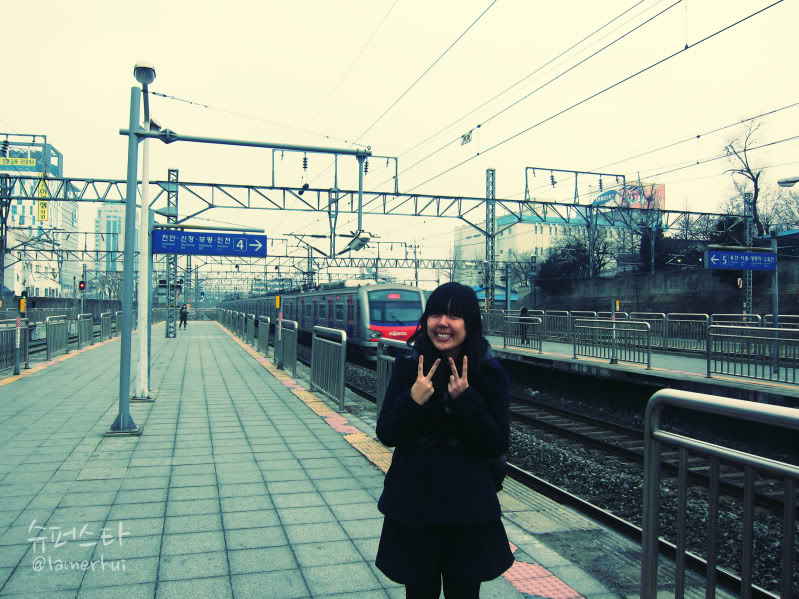 #I need a touristy photo and just nice, the train came. Perfect moment! 🙂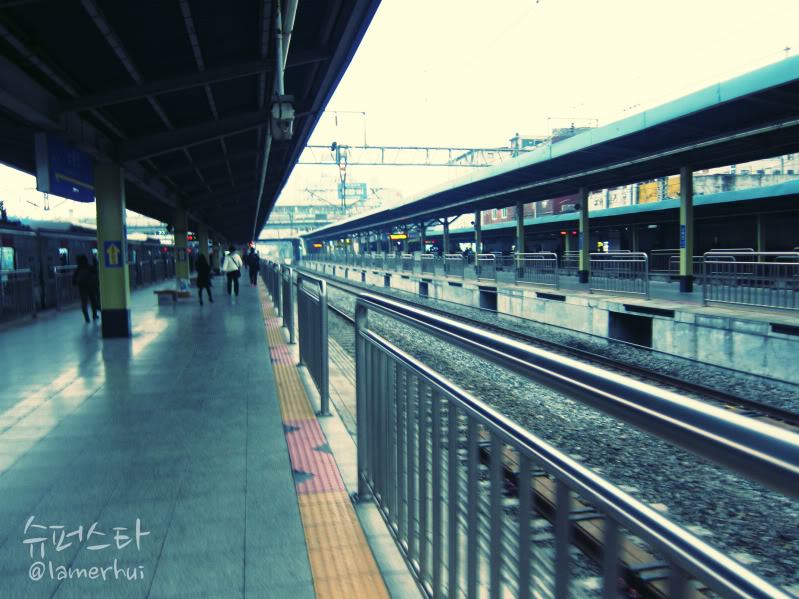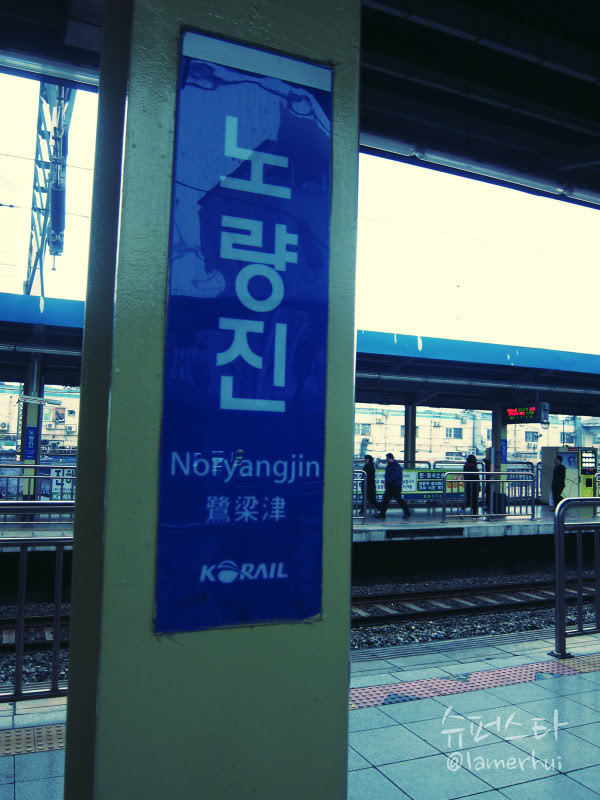 #Noryangjin station everyone! 🙂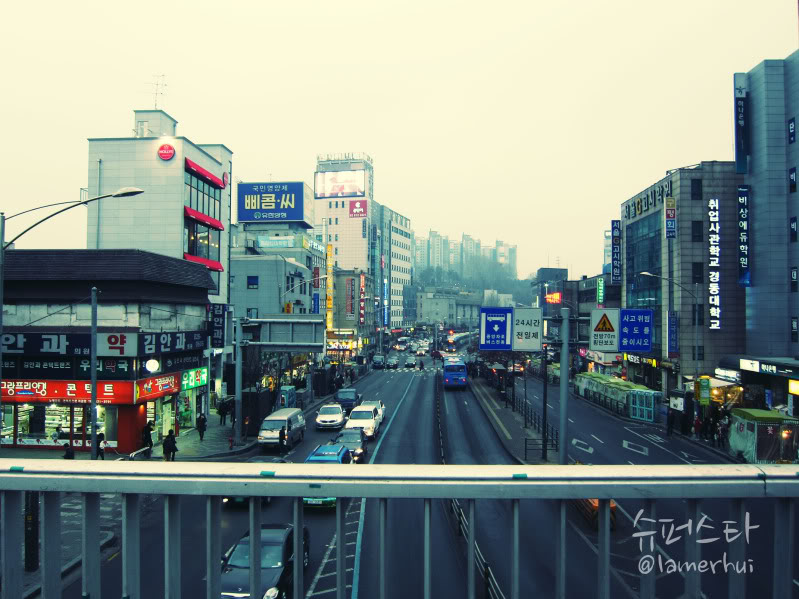 # A bridge over. — You doesn't need to cross the road for Noryangjin Fish Market. We went over to the Mac while waiting for Violet.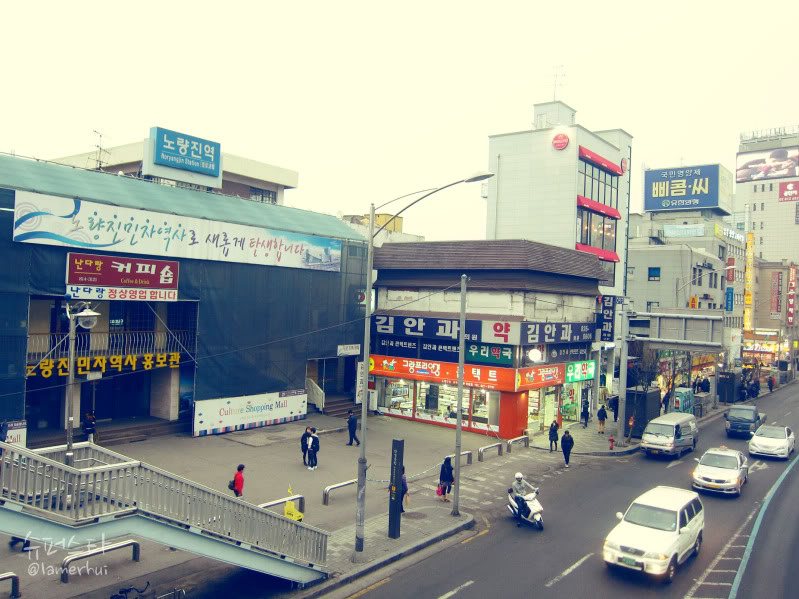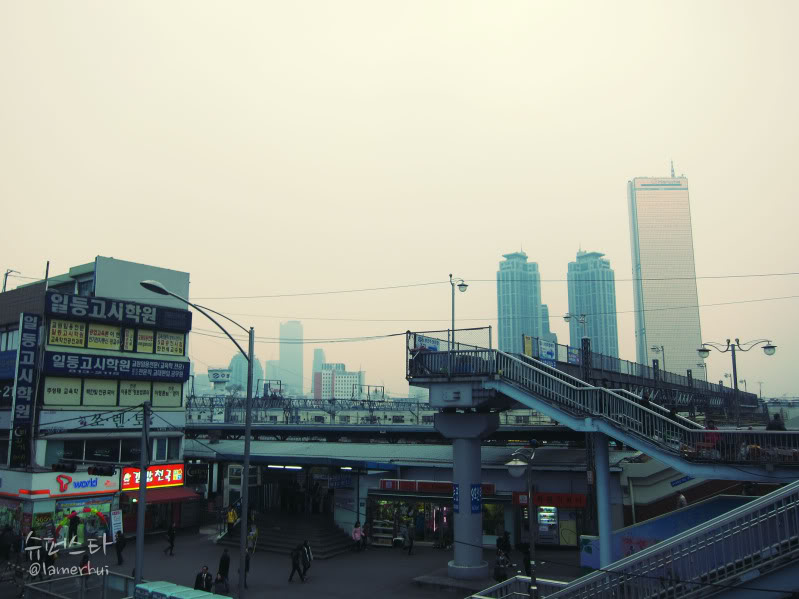 #this is the Noryangjin Fish Market area, you just need to climb up the stair 🙂 and follow the instruction (arrow board i will show shortly)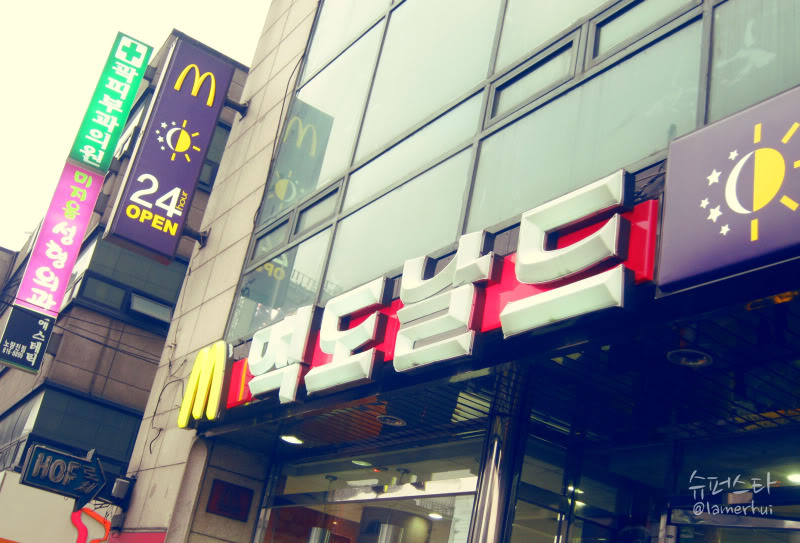 #Mcdonald that look like Korean. LOL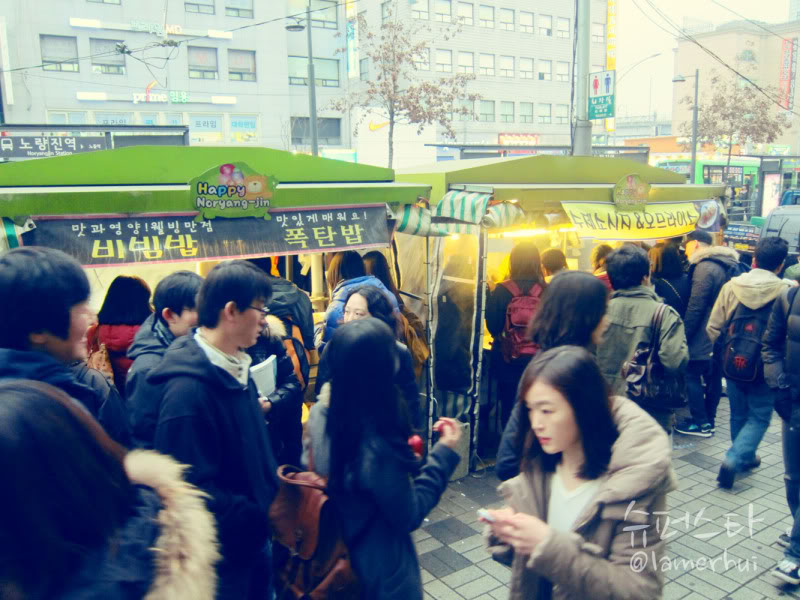 #stalls that sells good food, really 😉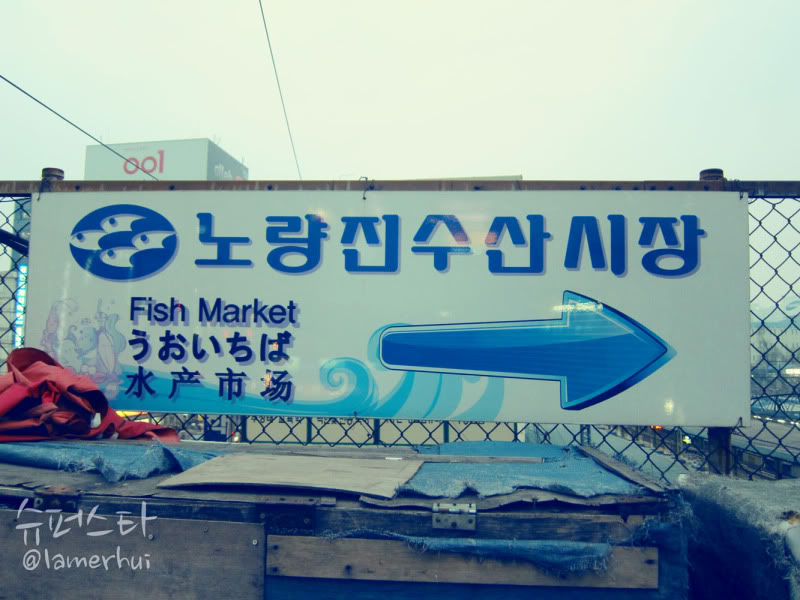 #this is the signboard that I was telling you previously. Just follow it and lead you a world of seafood! 🙂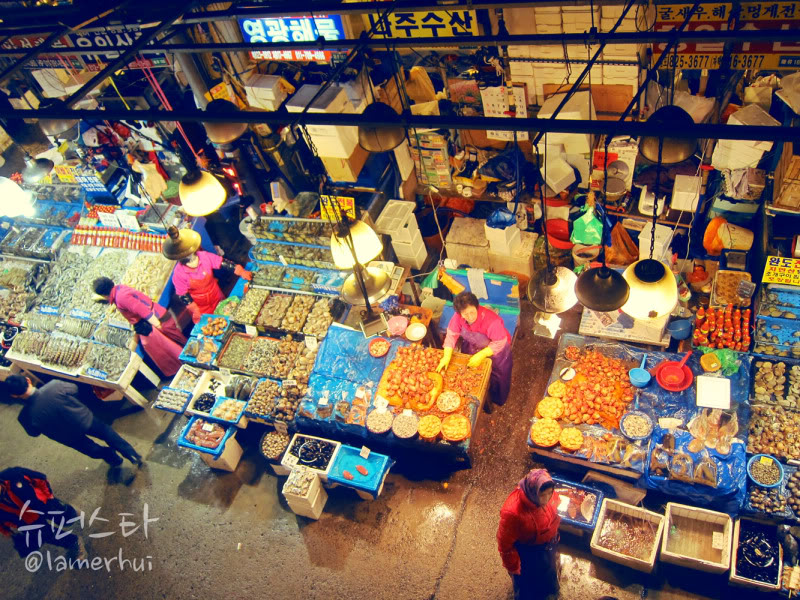 #remind me of the old chinatown market.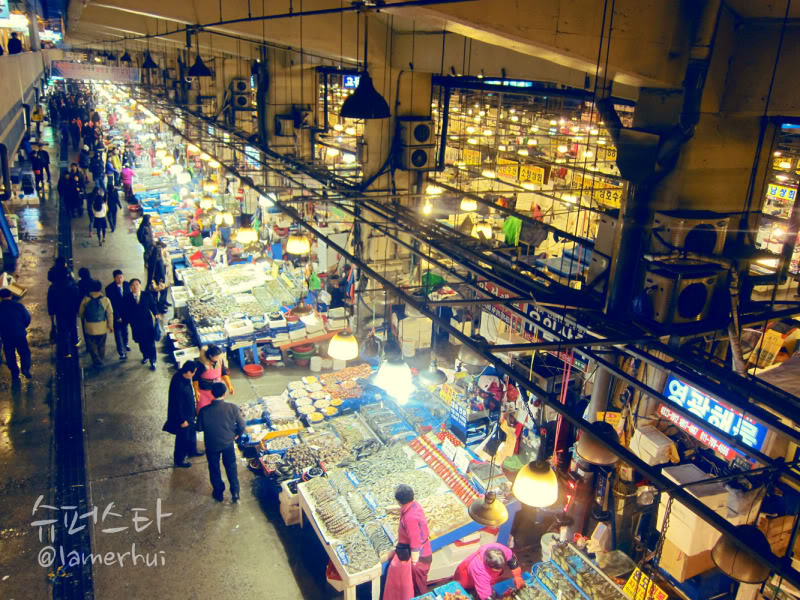 # feel of a wet market that sells only fresh food 🙂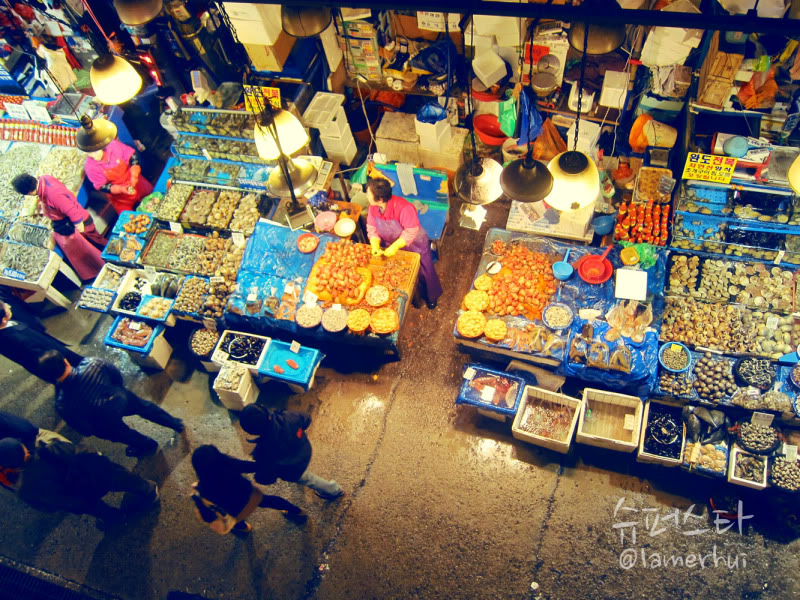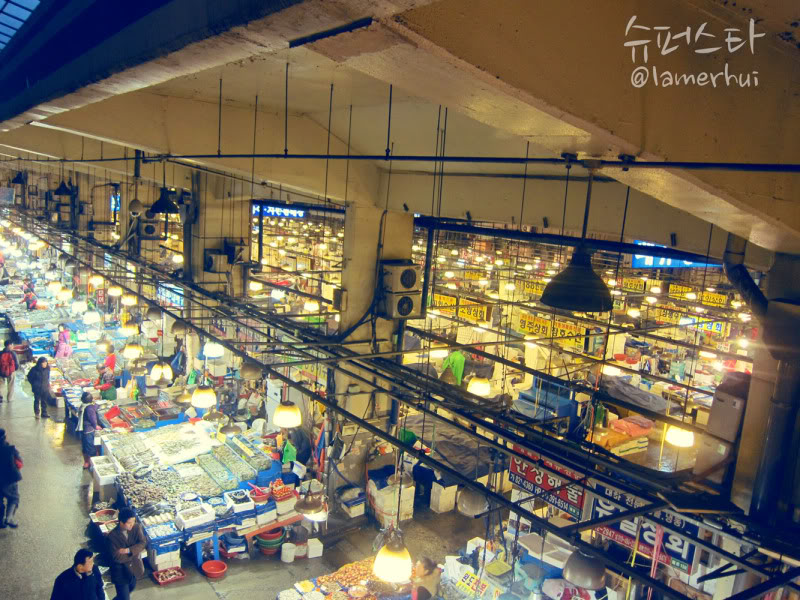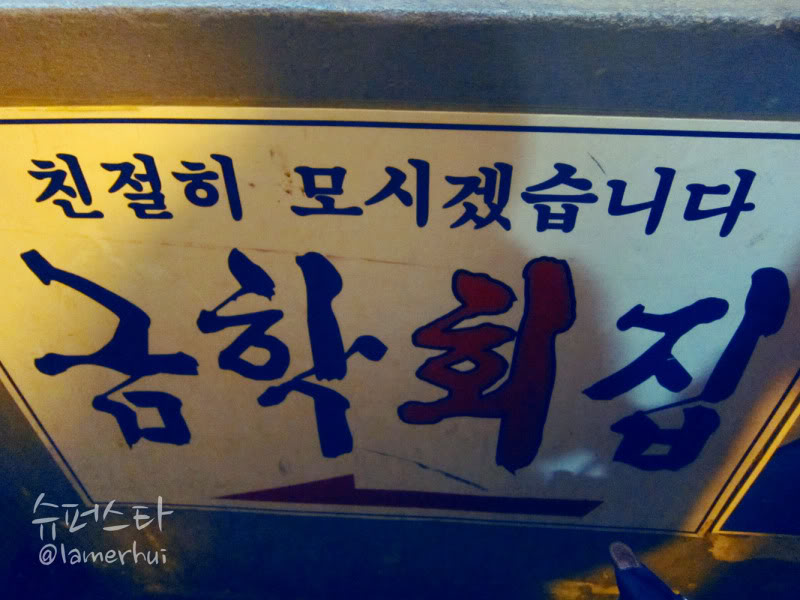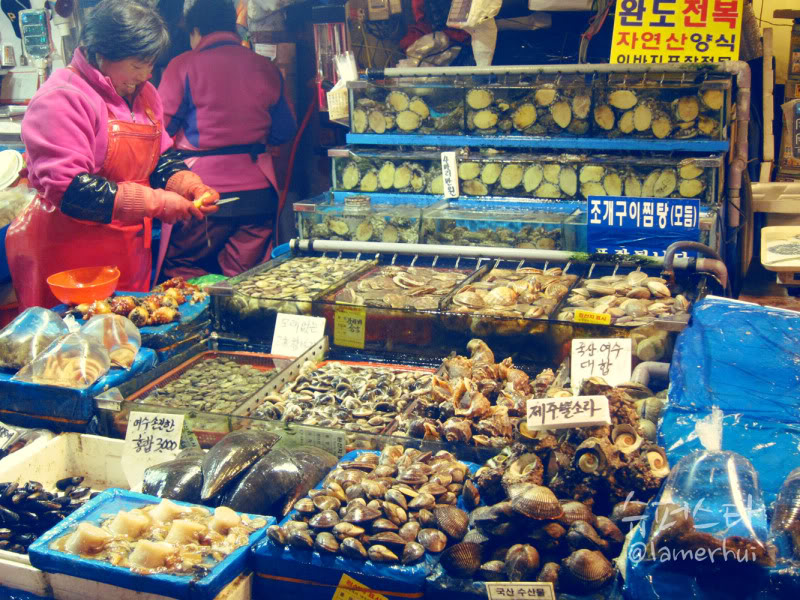 #fresh and raw seafood. Abalone, shell-style of seafood.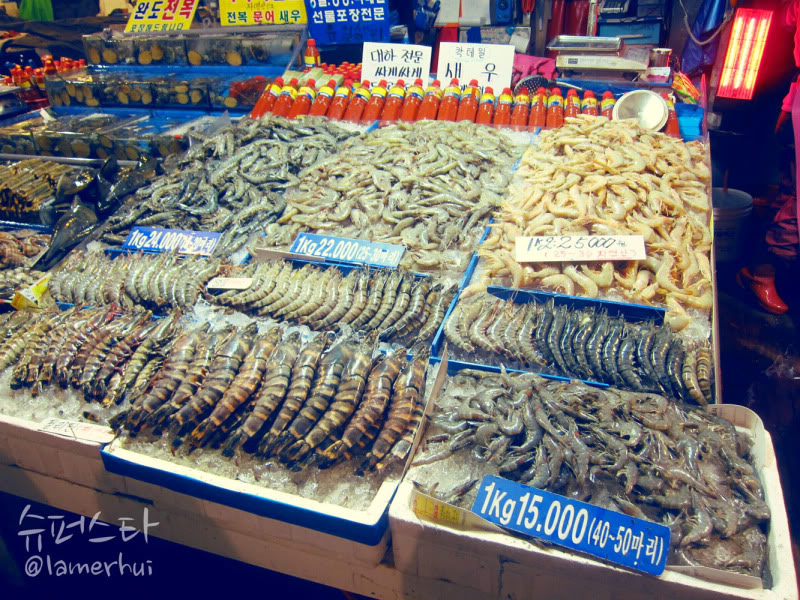 #all kinds of prawns!!!!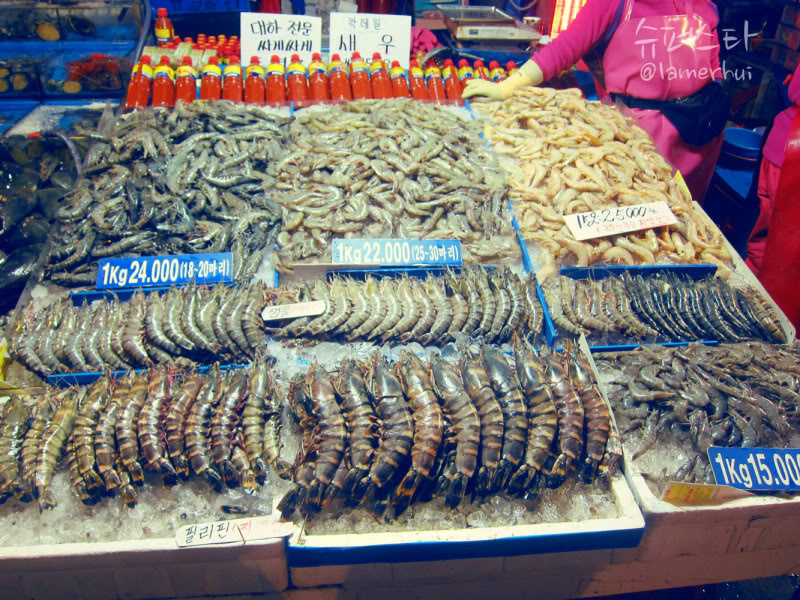 #prices shown here, do you think is expensive? I think is very cheap! (Rates: 1SGD to 880Won)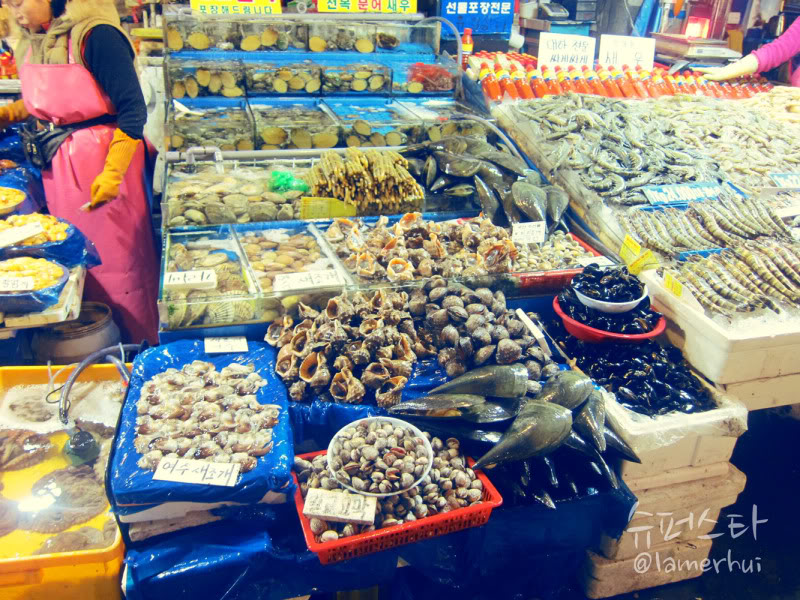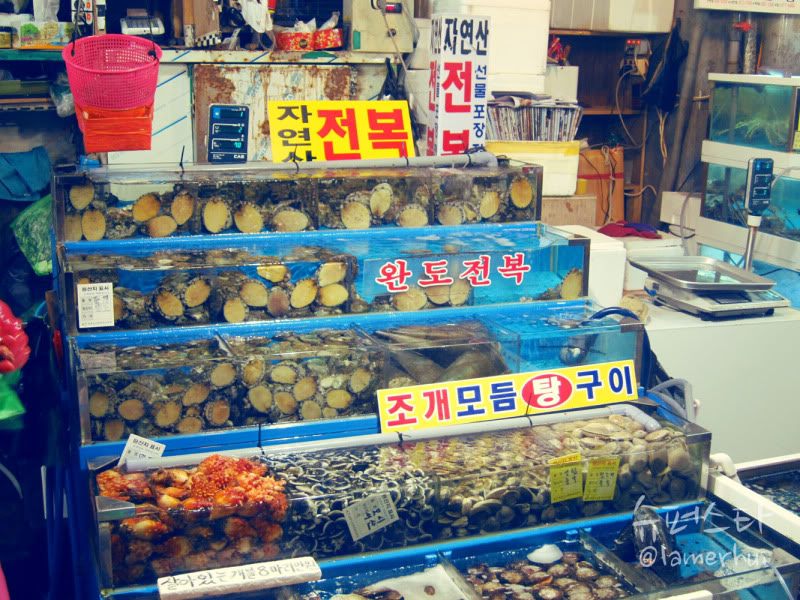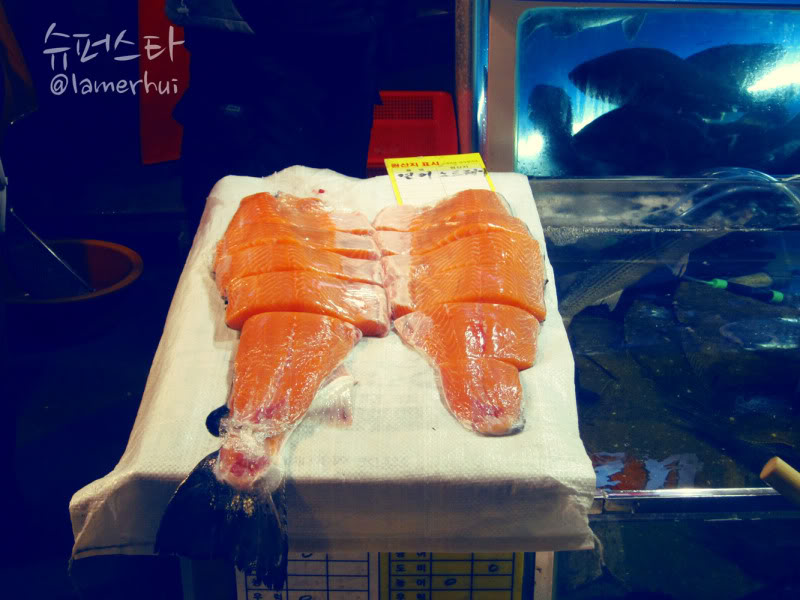 # THIS IS JUST SO OMG OMG OMG SALMON! :DD Craving for this big time!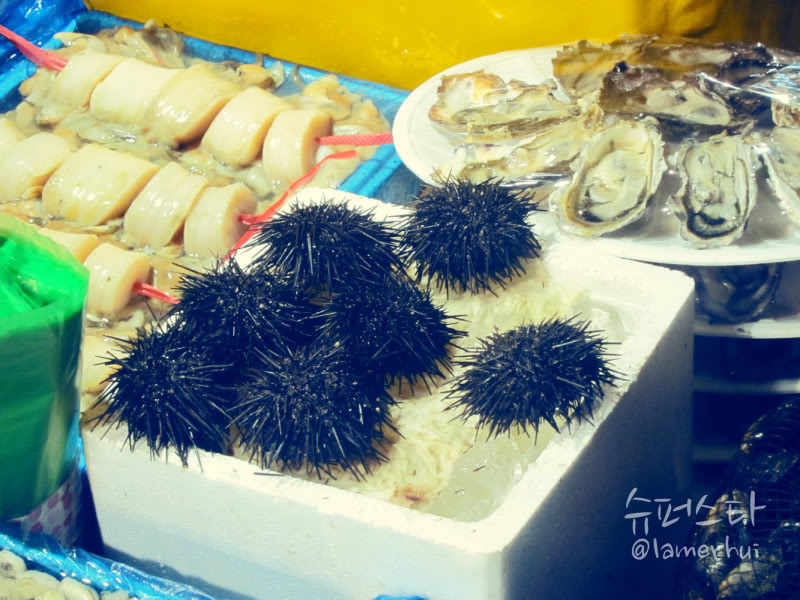 #Sea urchin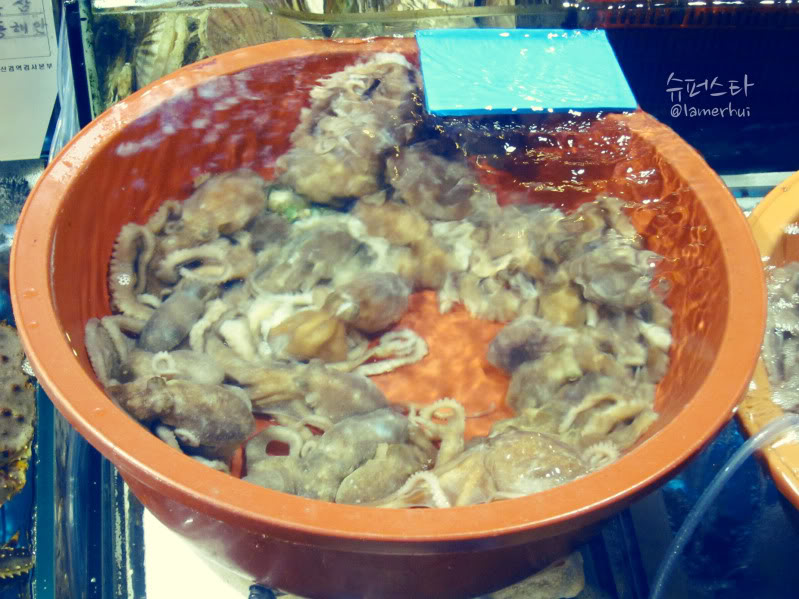 #ah paul that doesn't look as good as where we usually had! 🙁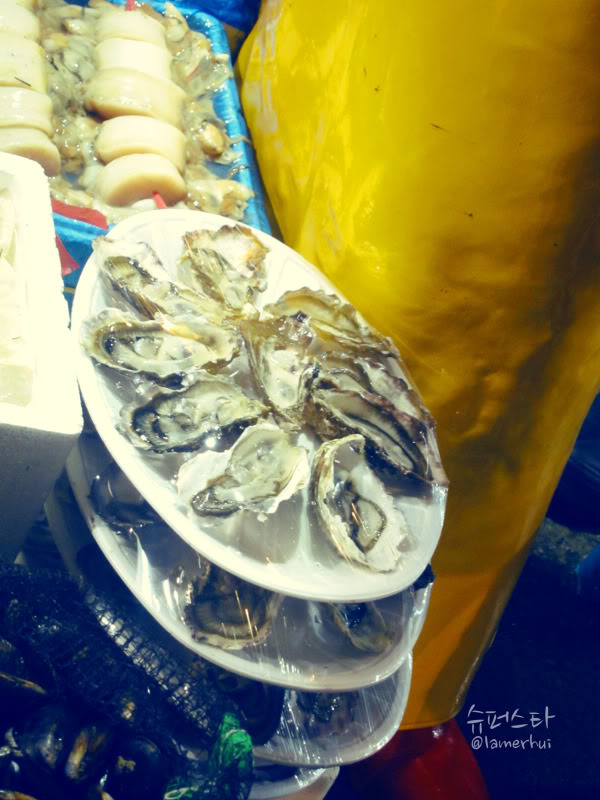 #Oyster that mostly love!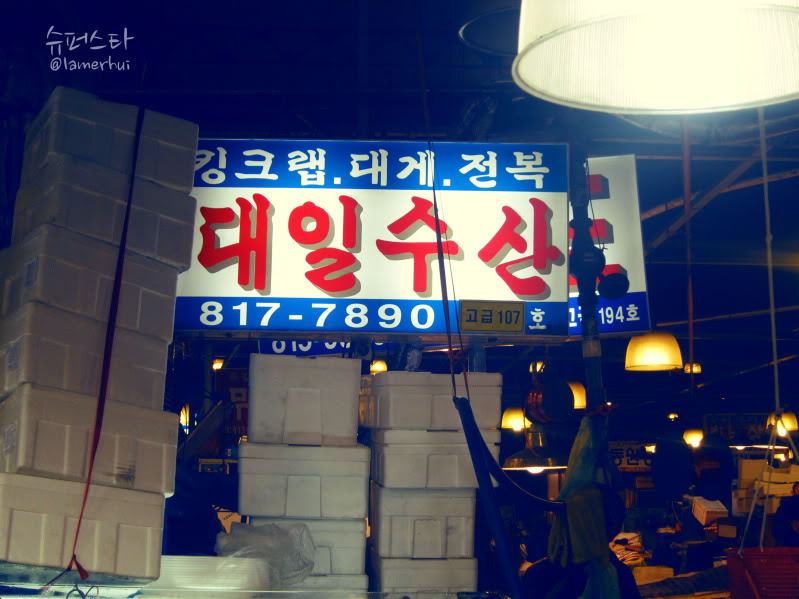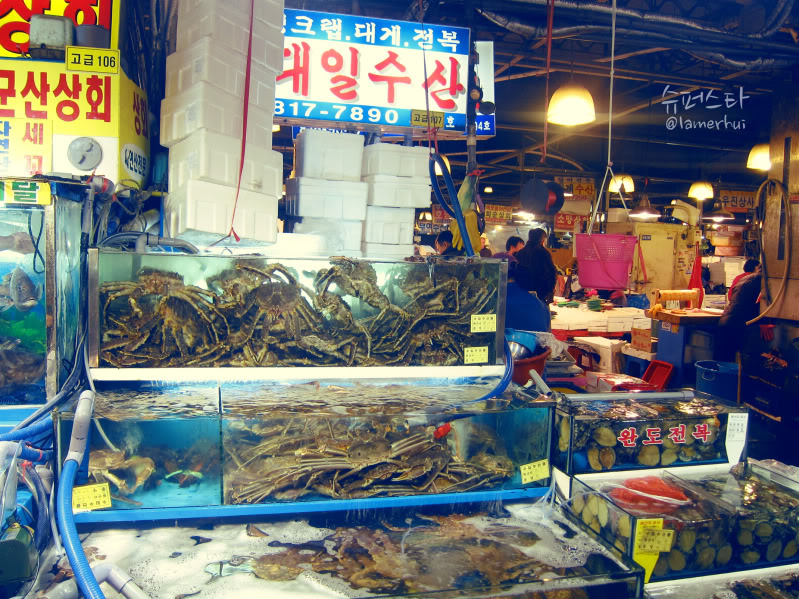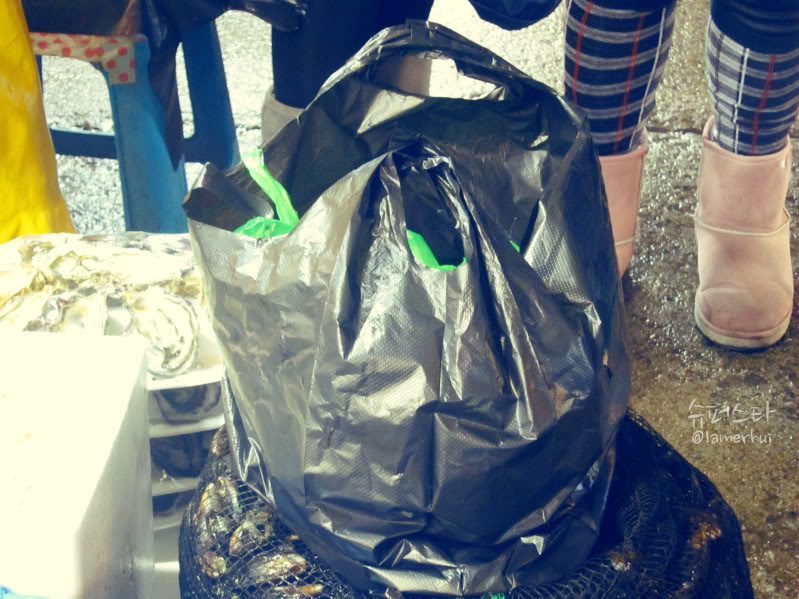 #food we bought, alot?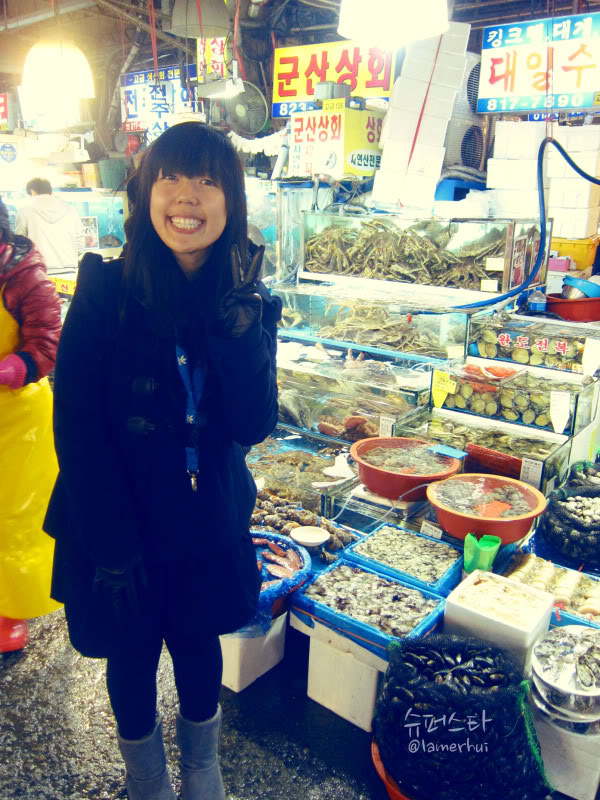 #need a touristy photo again! 🙂 Happy me *running around*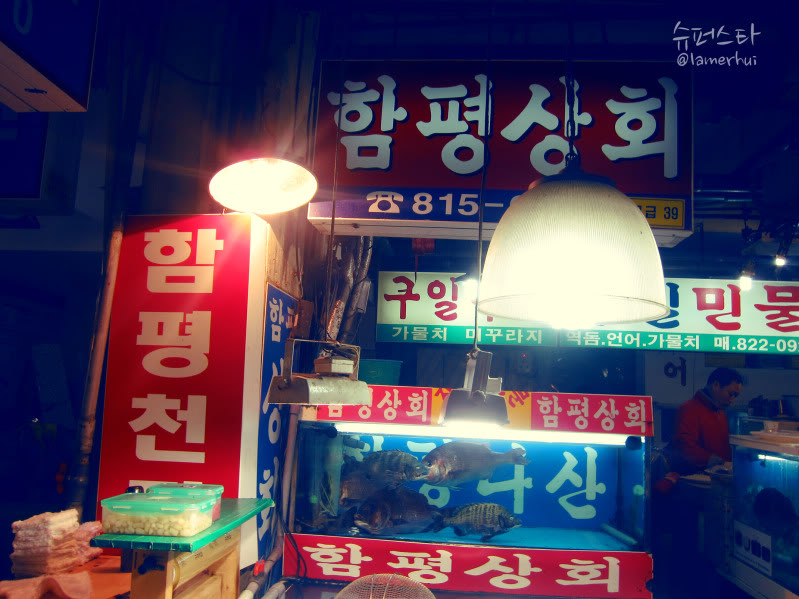 #and we bought salmon here! 🙂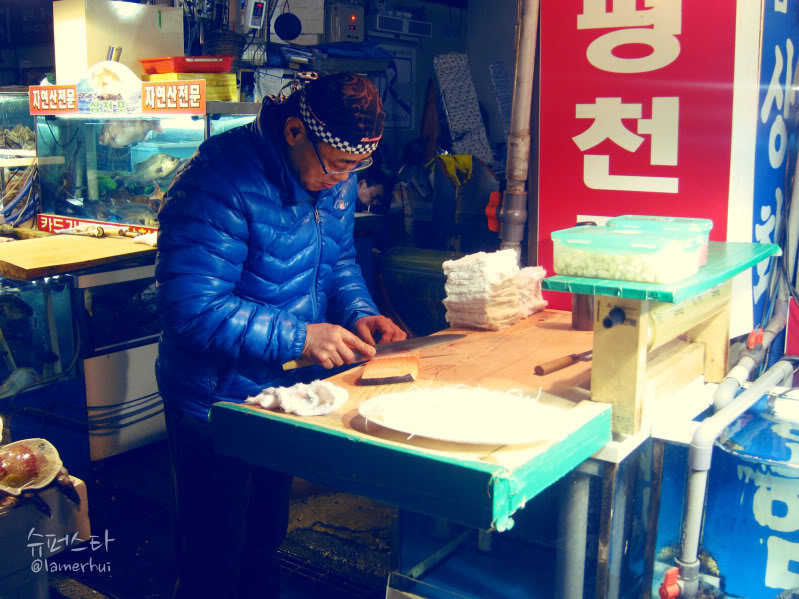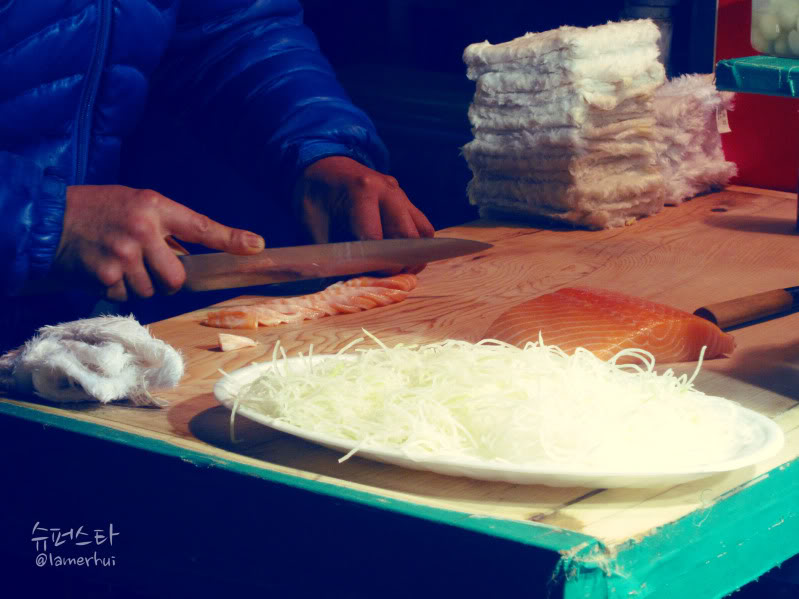 #slurp, if only theres wasabi!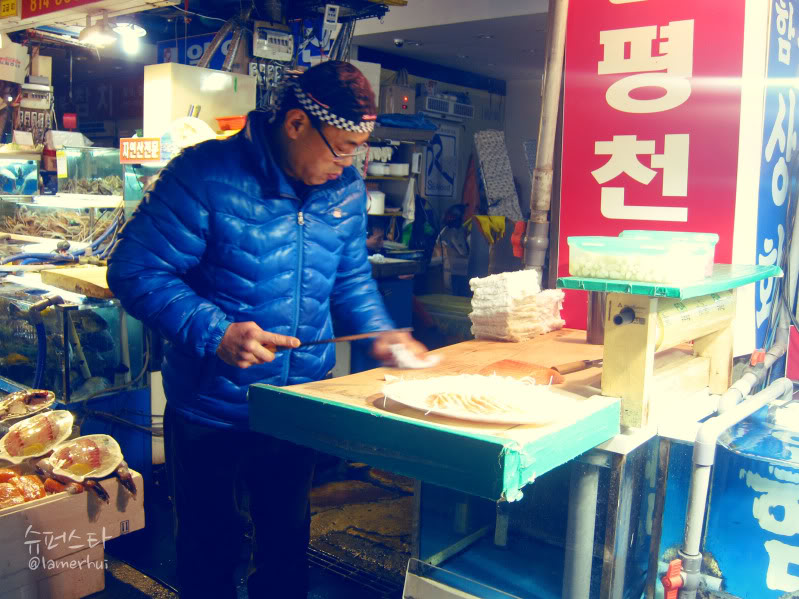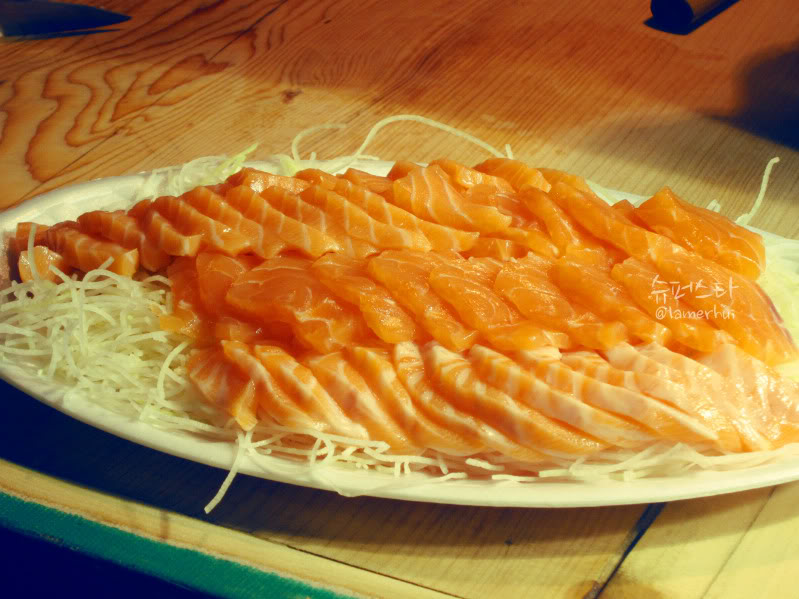 #this is no joke, i wish to have another plate of this!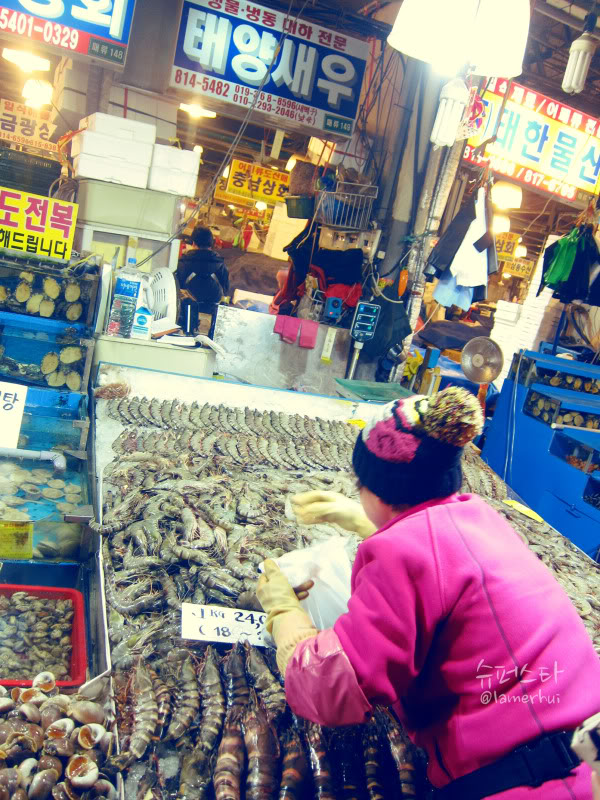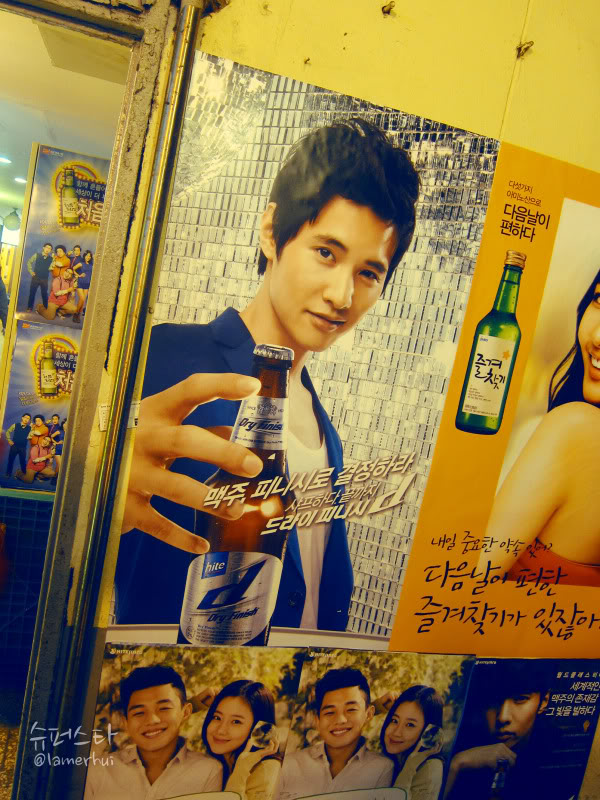 #my mr handsome. my first very very love, even before wilber pan 🙂 He is Won Bin, shuai like max!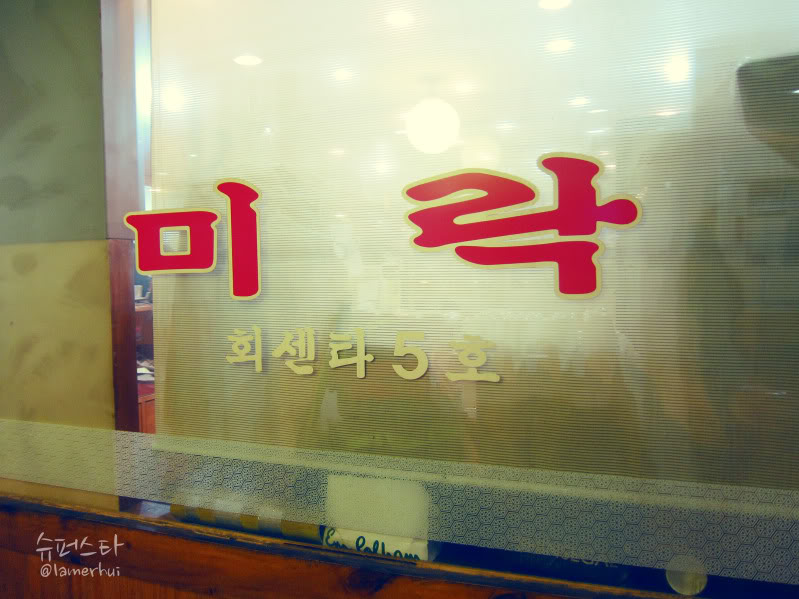 #we went up to level two. this place is slightly different. We buy/choose/pick the seafood from the wet market. And ask the restaurant to cook for us. All we need is to pay them the cooking and seating cost 🙂 Heard from violet, this is the cleanest place here. So, we will recommend you to have your meal here again 🙂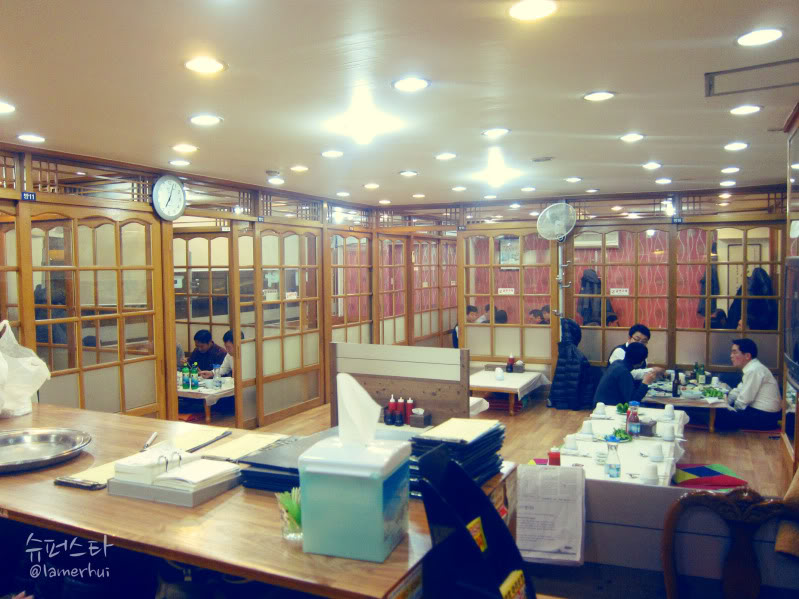 #indeed it look really clean, and felt very comfortable 🙂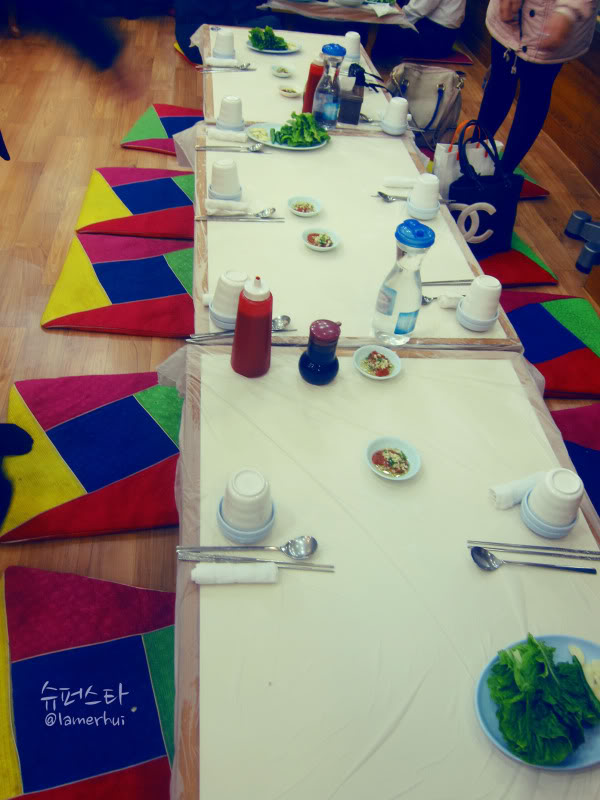 # a table for 10.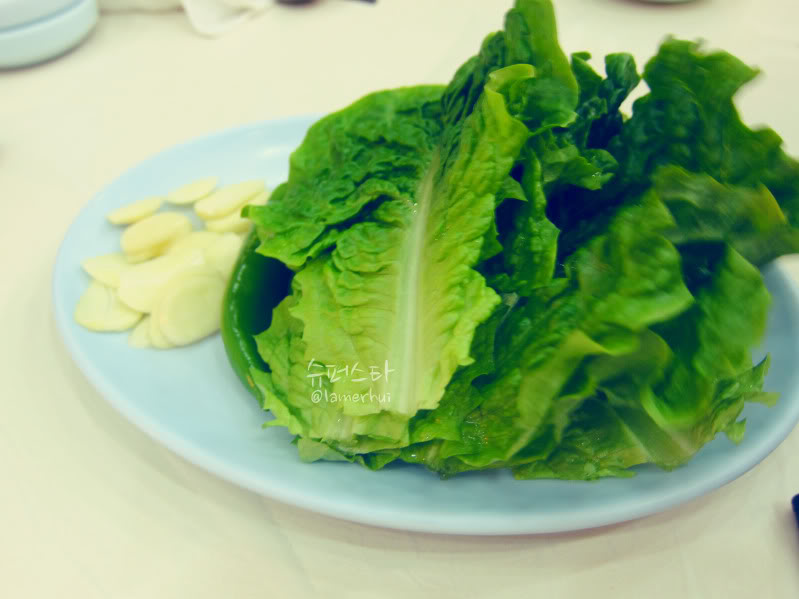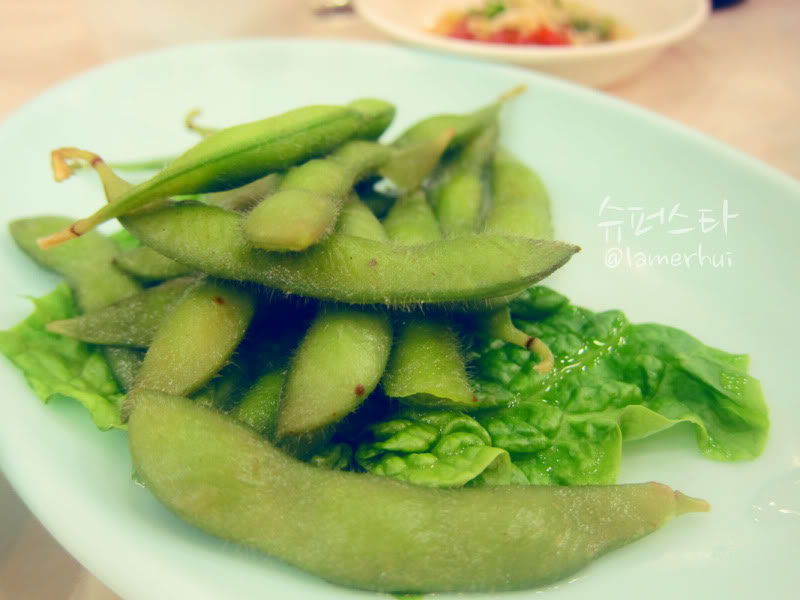 #we met fellow fans. Hello Green Peas! (SS501's fans)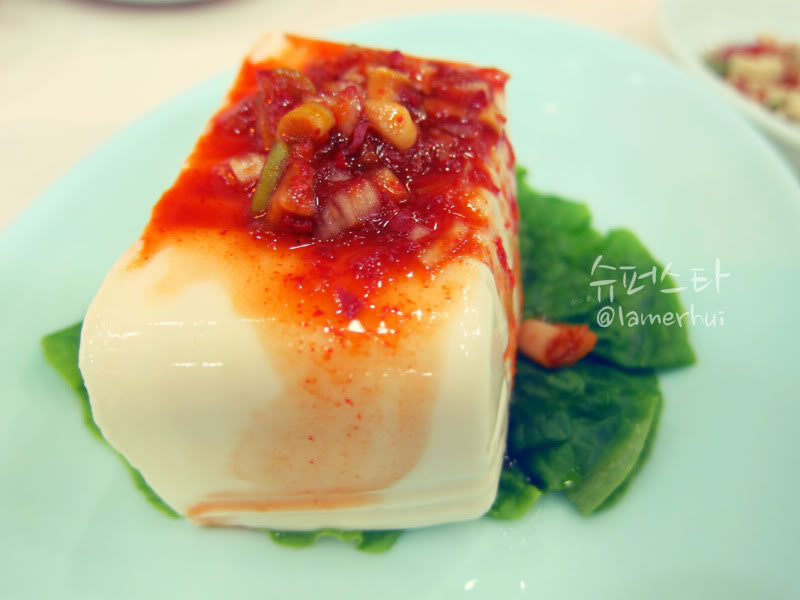 #i just need tofu! 🙂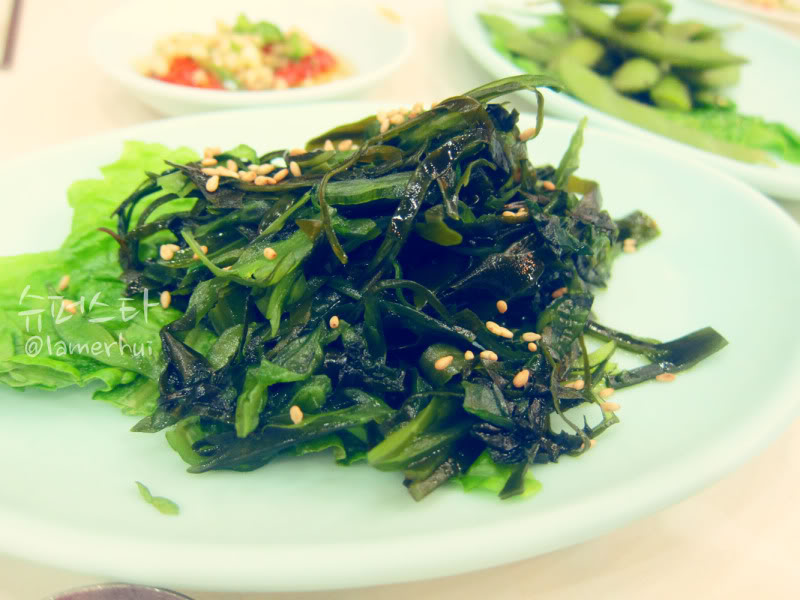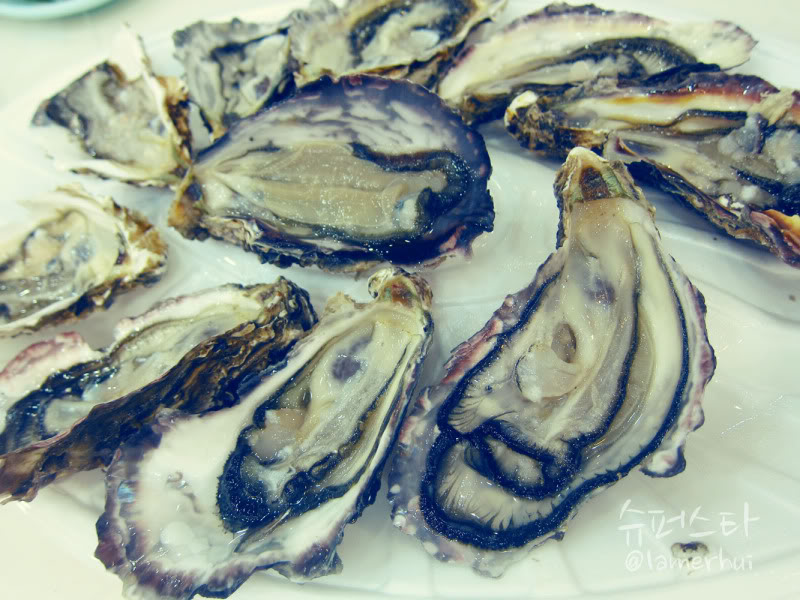 #the oyster that everyone loves, heard its really good!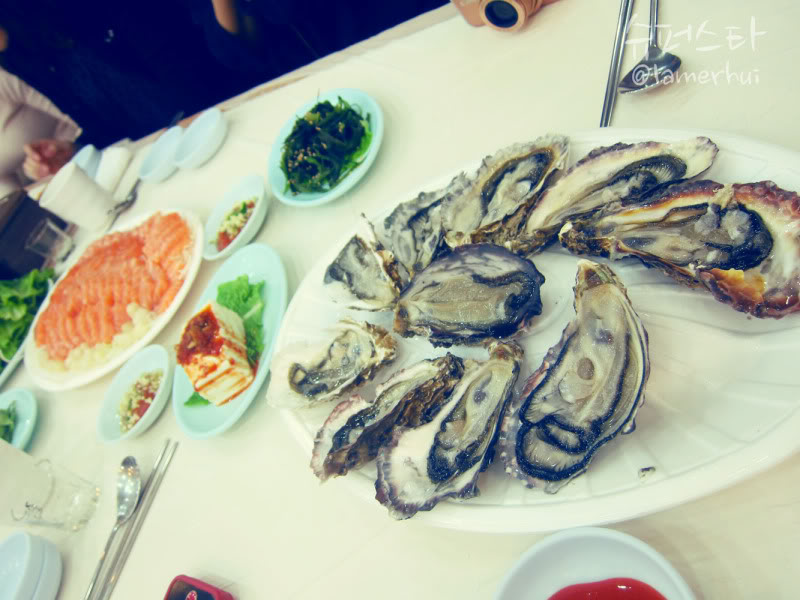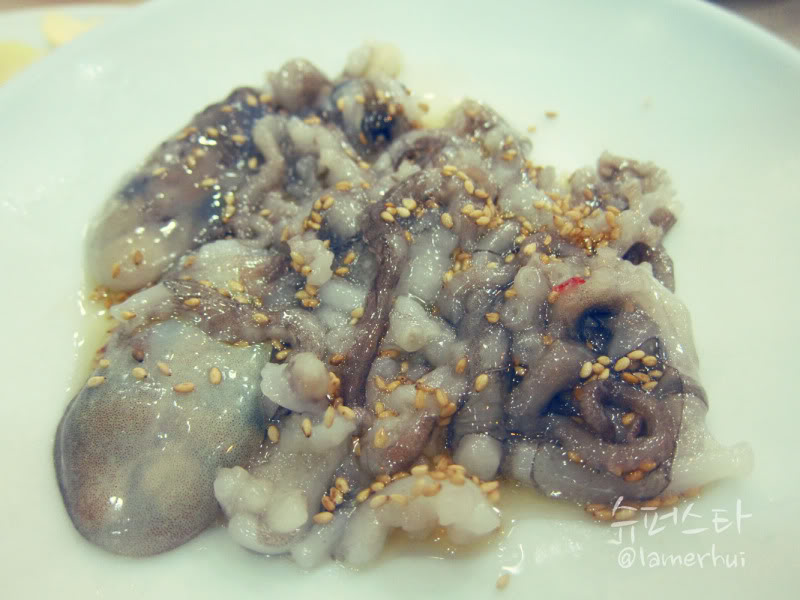 #ah paul doesn't look too appealing! 🙁
#sea urchin, but the seller cheat our feeling, heard that nothing is edible inside!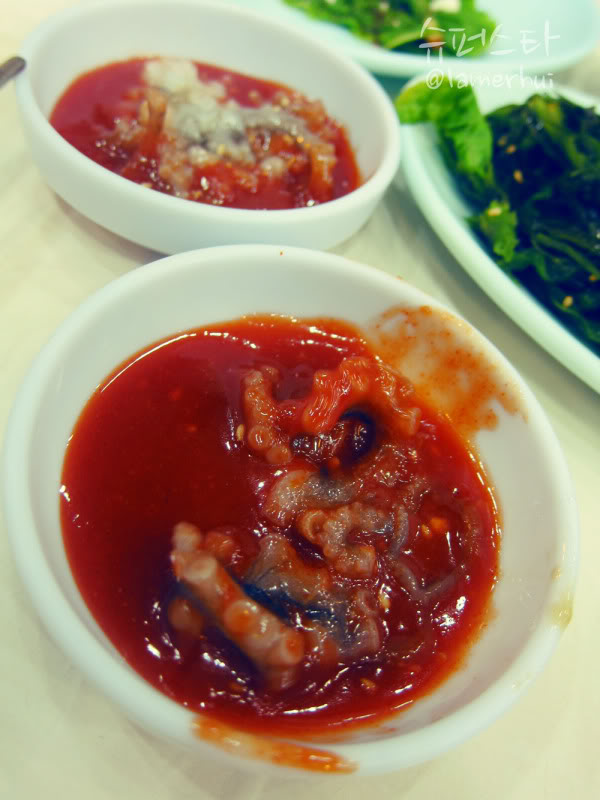 #ah paul find chilies :/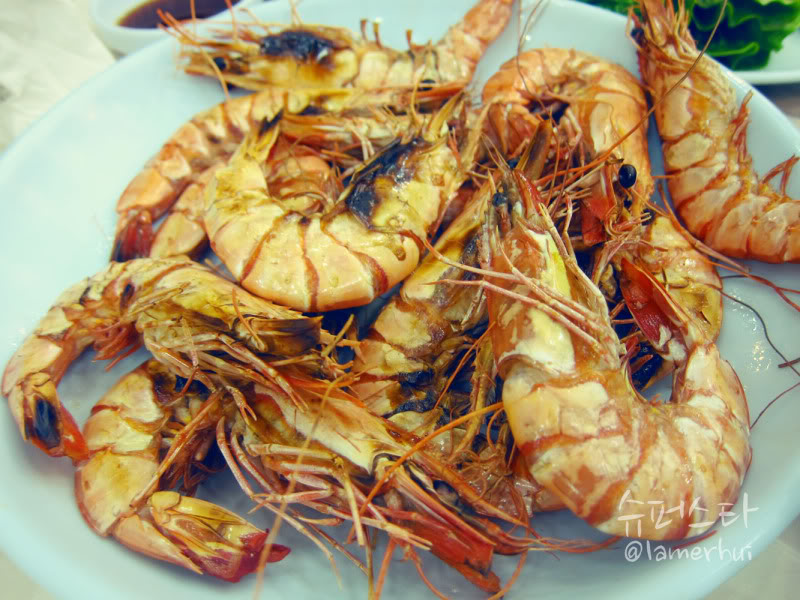 #the BBQ prawns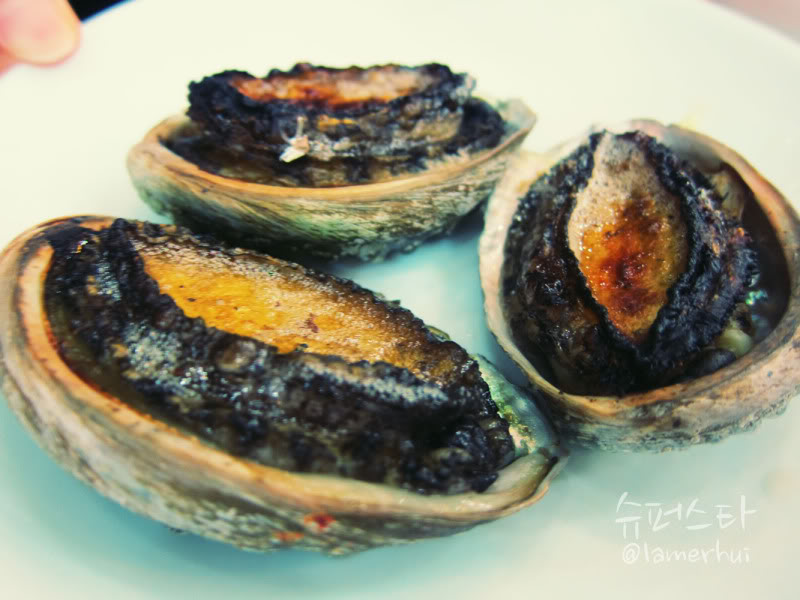 #abalone..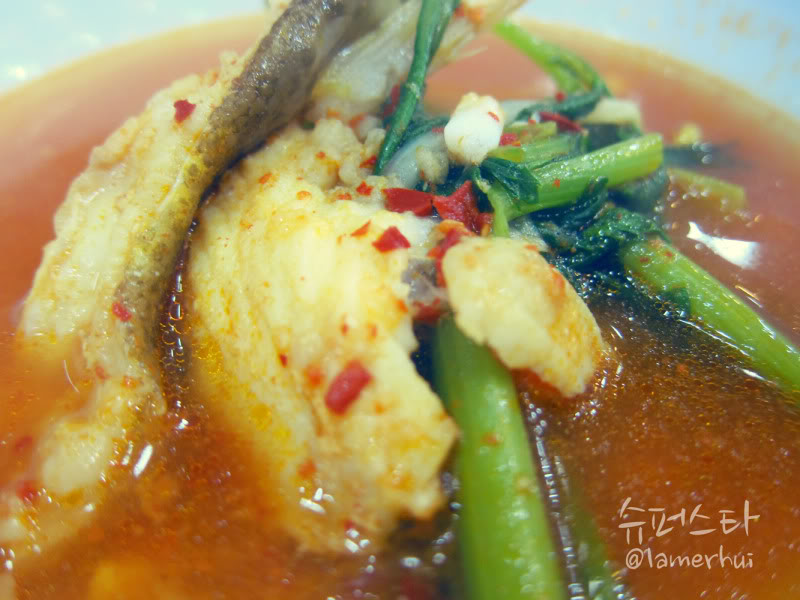 #some of them doesn't take raw food, so we order a seafood pot! FISHES, i saw. I love the soup! Im a soupy person 😀
Overall, I really enjoyed this very special experience, from deciding the food to selection. Then, get it cooked by the restaurant for our delicious dinner spread. But, this place definitely not for a non-seafood person. I have no idea if they provide non-seafood soup base for us though. I love the food, can't forget the salmon, and wished there's more days for us to come again.
This is definitely a place I will bring my friends if we are heading to Korea together! 🙂
---
---