YS's Birthday!
Taking this great opportunity to treat YS a good dinner, and I chosen this place – Antoinette. I have been hearing a lot of good reviews from this restaurant, and I thought maybe I should give it a try myself and that will be the best reviews. hur hur. As I have this habit of finding new places everything for friend's birthday, in short, I'm always hunting for food hur hur,and i think this helps in something I am doing right now *just a secret first… will share very very soon!*
And I got this from wikipedia.
"Antoinette is a French given name, the feminine form of Antoine (from LatinAntonius) meaning beyond praise or highly praise-worthy."
Honestly, I think they fit their name really nicely. And they are definitely highly praise-worthy! 🙂
We headed to the outlet at Mandarin Gallery. It wasn't a good choice even though its just on a Wednesday. The queue is long and slow, the place is so small that you basically have to wait till someone finished their meal/talks/ and any other thing before you can get in. The worst thing is that, they have no waiting list. "So if you want to eat, you just have to wait.." But, I heard the other outlets can make reservation though! 🙂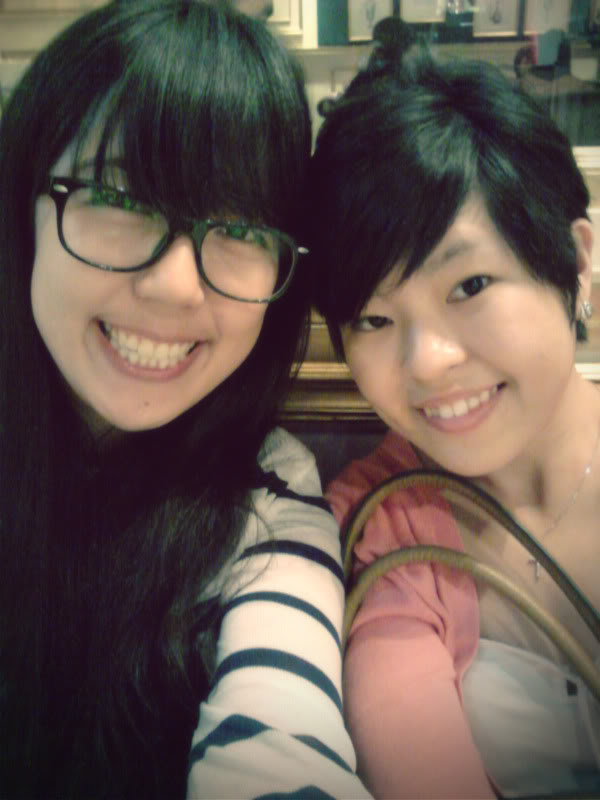 #me and yingseah, finally be the next one to be in 🙂
We are "lucky" that after awhile, 2 couples left, and it makes us the 4th group of guest to be in. After a good 1 hours of wait, and we are totally furnishing. And very glad by then, it's finally our turn…. and we are given a 'window' seat! We realize that the choices are simply so much that we can't decide immediately what to eat. But as both of us are salmon lover, we order a salmon breakfast set, and a 'pasta' set with poached eggs! 🙂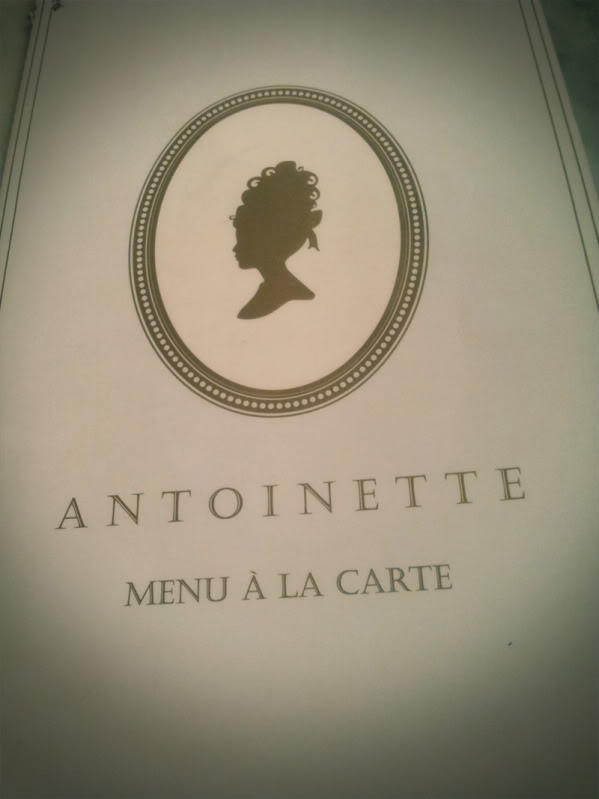 #antoinette, finally tried 🙂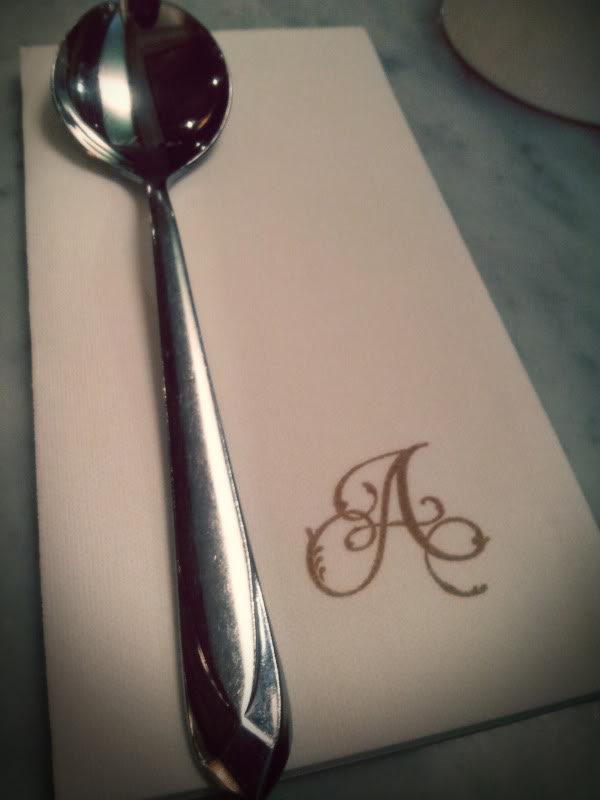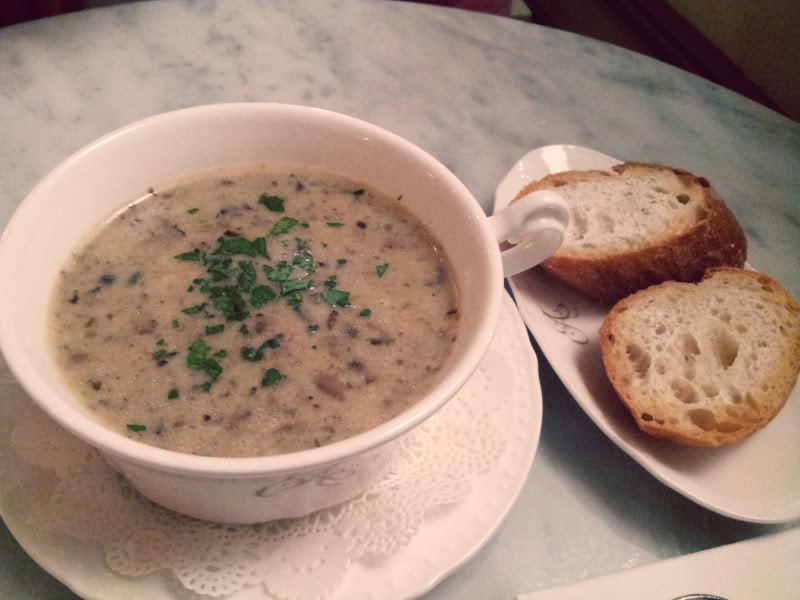 #mushroom soup was good, the bread is crispy and of the good texture!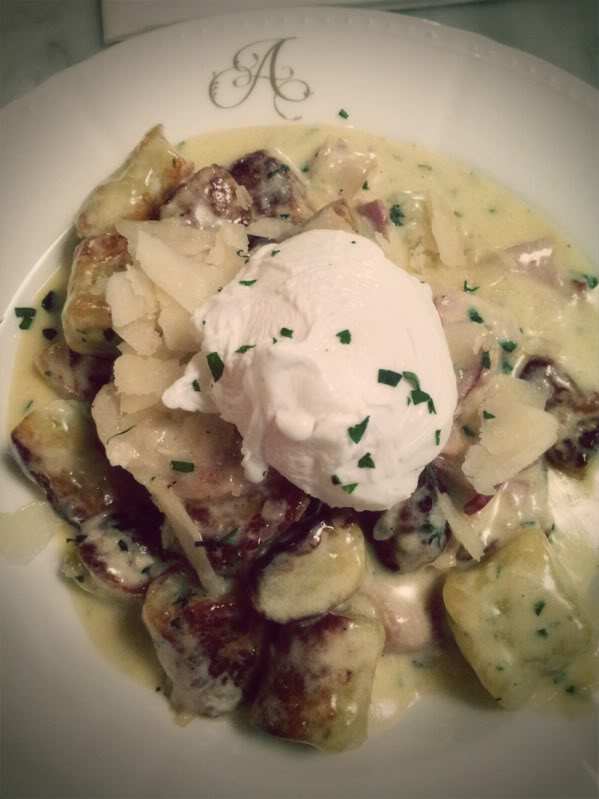 #Gnoocchi Carbonara with poached egg! Yums!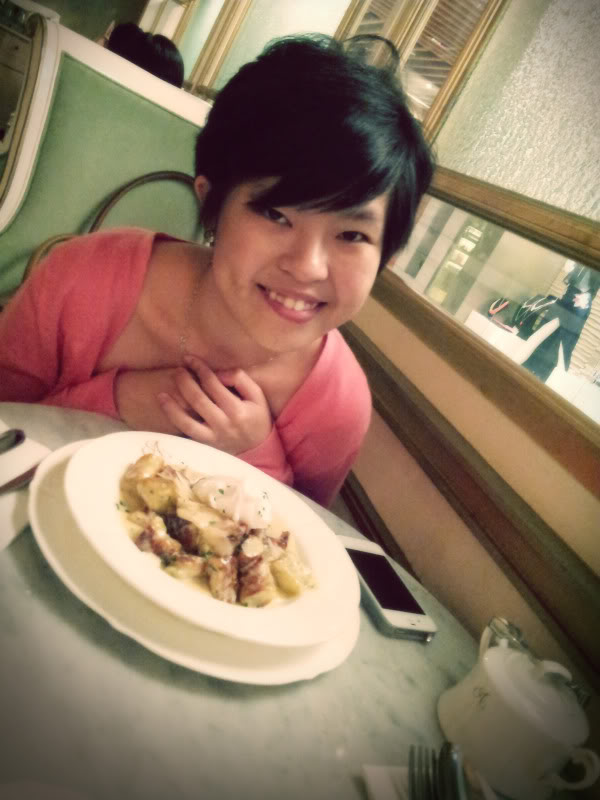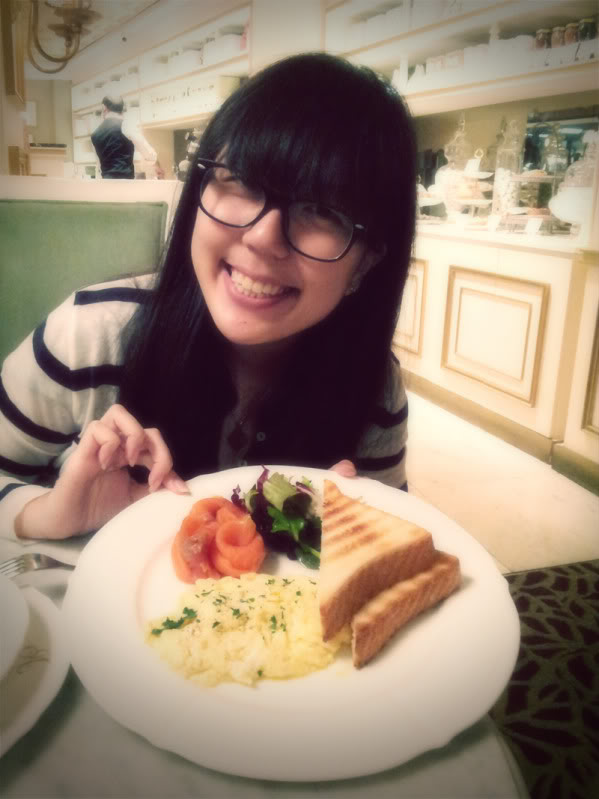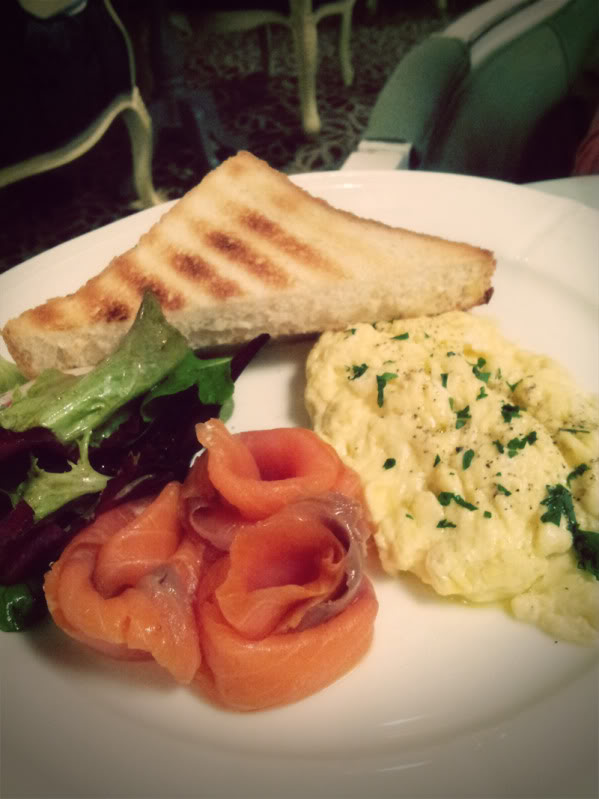 #Scrambled Egg with Scottish Smoked Salmon (choose between poached or scrambled)
We ordered an extra dessert – crepes just before their kitchen closed.
And we have no idea if we can finished the food, but we doesn't want to leave the cafe without dessert! 😛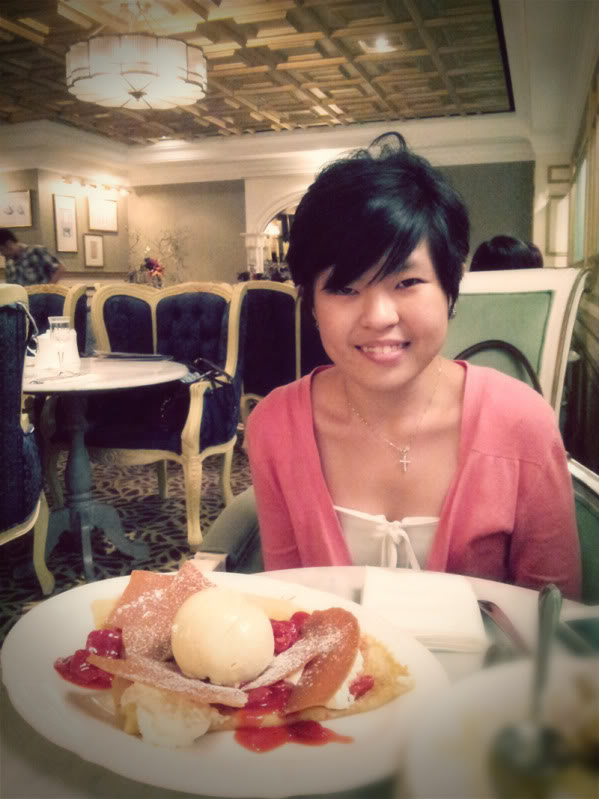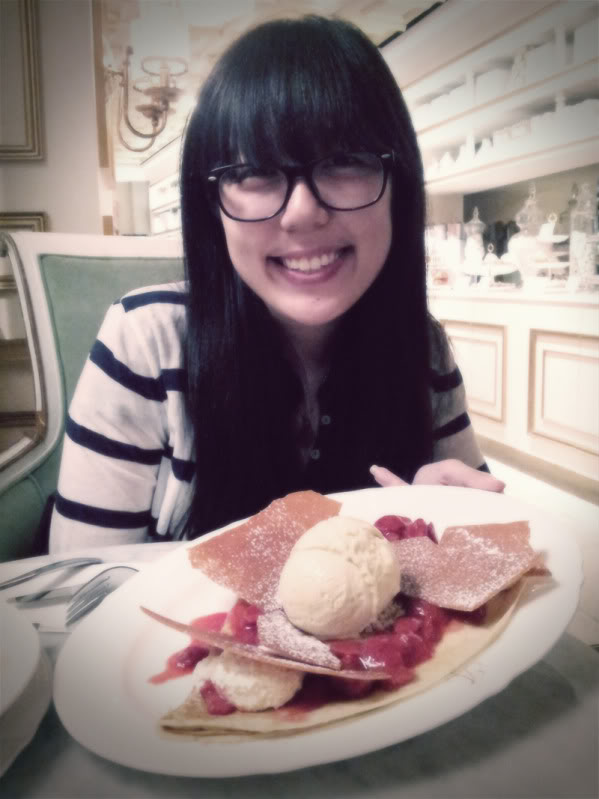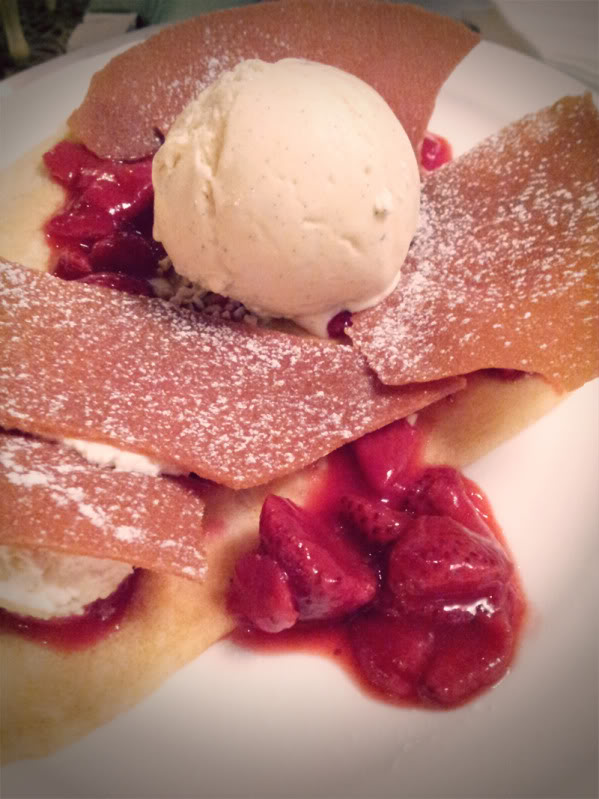 #Tahiti (it's all about strawberry, fresh and good!)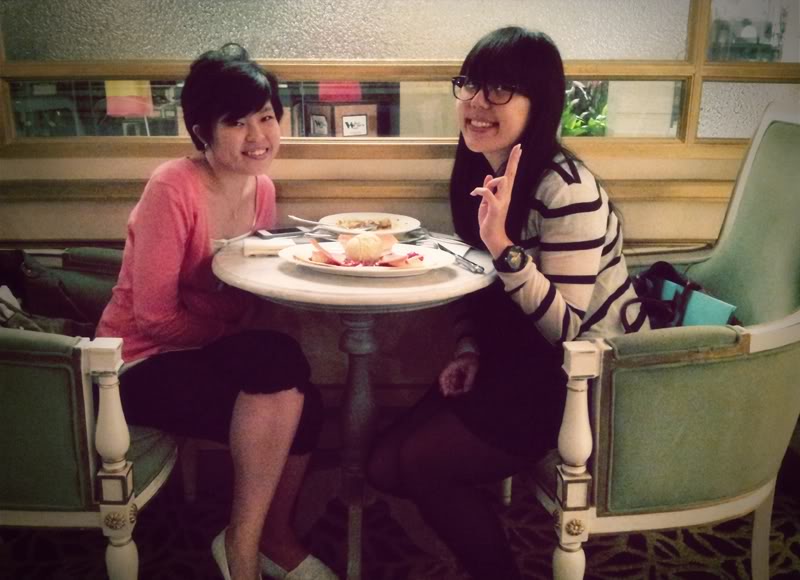 #group photo is a must! especially we waited like 1 hour here 😛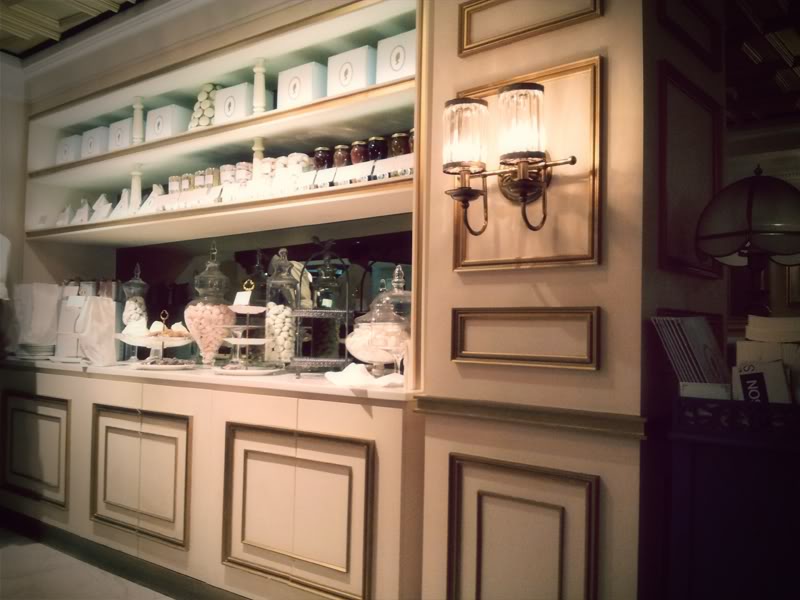 Who say, we will just left the cafe and home? There's always rooms for drink and chats. And YS is just jetting of the next day morning! haha! I'm like disturbing her 'packing luggage time' but, I just want to have a good chat with her! 🙂 And both of us does have a great chat really. We headed to Mac for a drink and chat, it's really a great talk about anything! 🙂 We left the place about 11:30pm and headed home!
Have a great trip, YS! And have a wonderful and great year ahead! See you when you are back! She just told me on the day, she is heading to BKK right after TW. It's simply shopping heaven! Told her to shop all the way and eat all she can! I MISSED BKK! 🙂 YS, see you soon! ^^
*side note! heading BKK in year end (which I almost forgot about it totally!) as in really year end for my friend birthday gift!*
---
---