BEAST's Cube Cafe and Studio
[Travel in March 2013 – December 2015]
[!!! •  Updated on 20 February 2016] Cube Entertainment have shifted to Seongsu, Cube cafe is currently located at the level 1 of their new office building. Note that, the cafe now is currently renovating! 🙂
Every trip I will pay a visit to Cube Cafe, first their drinks are pretty not bad, and its a great place for a rest before heading to my favourite restaurant – Gaepan (which I will shortly share this place). And, of cos, it will be even awesome to see BEAST here too. If not, having a drink will be equally good and awesome 🙂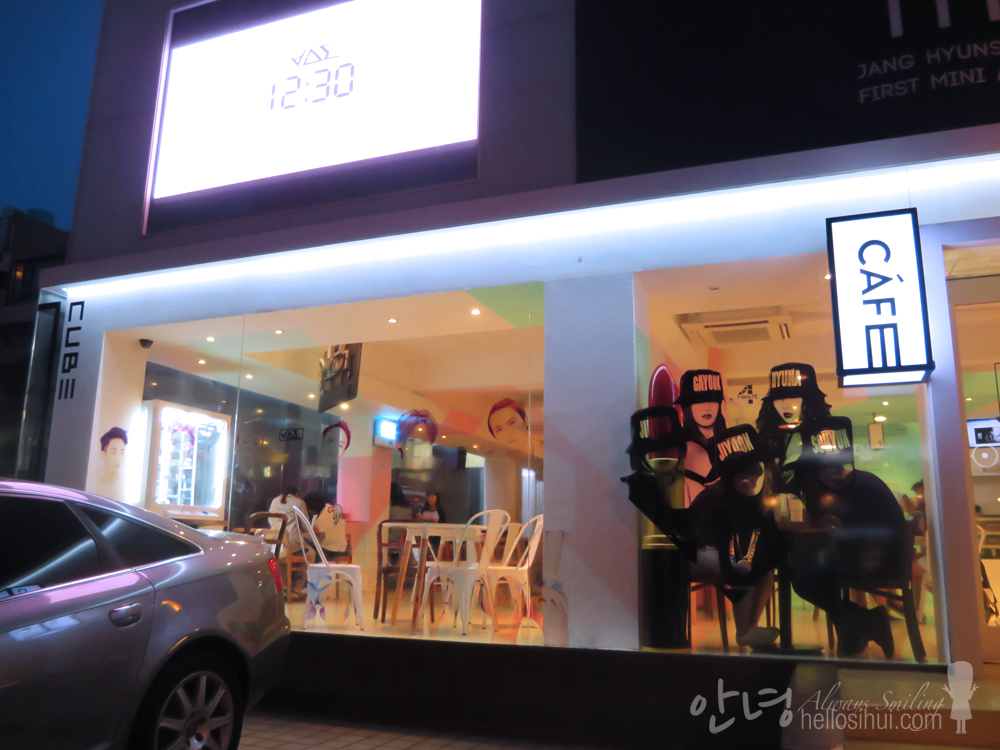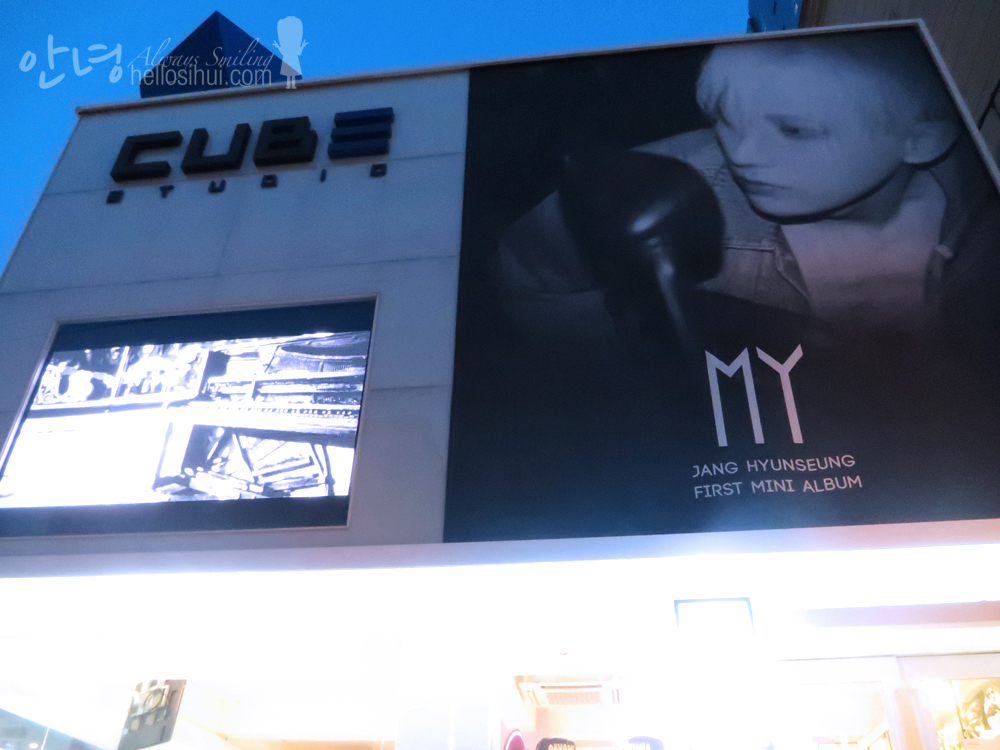 #a large poster of the current artist promoting – at that point of time is Hyunseung from BEAST 🙂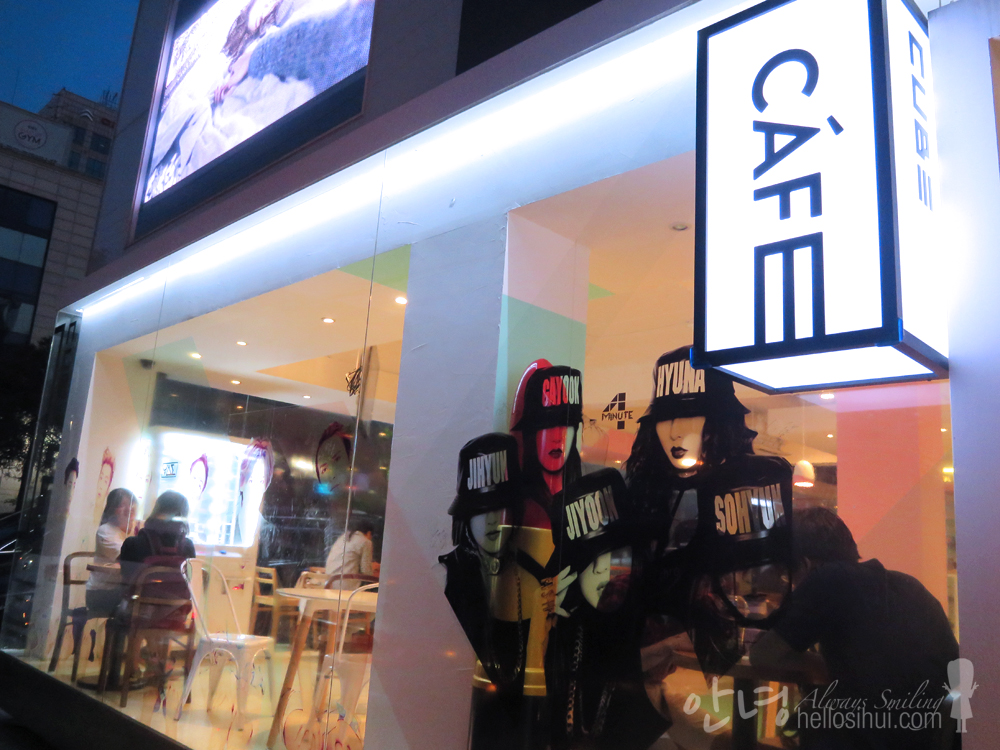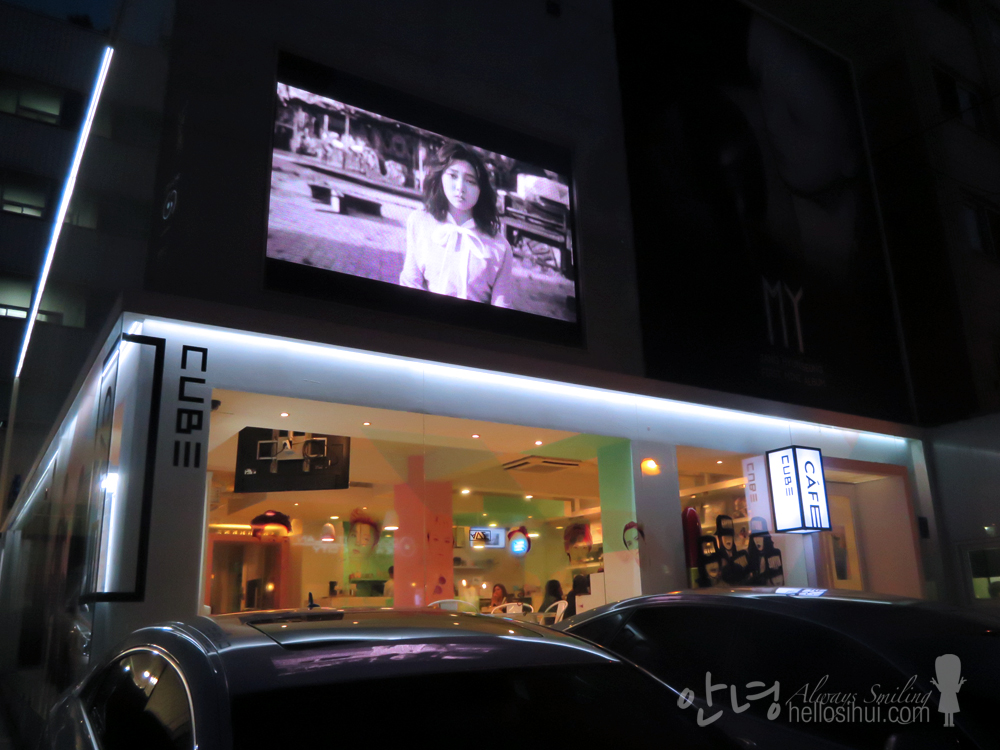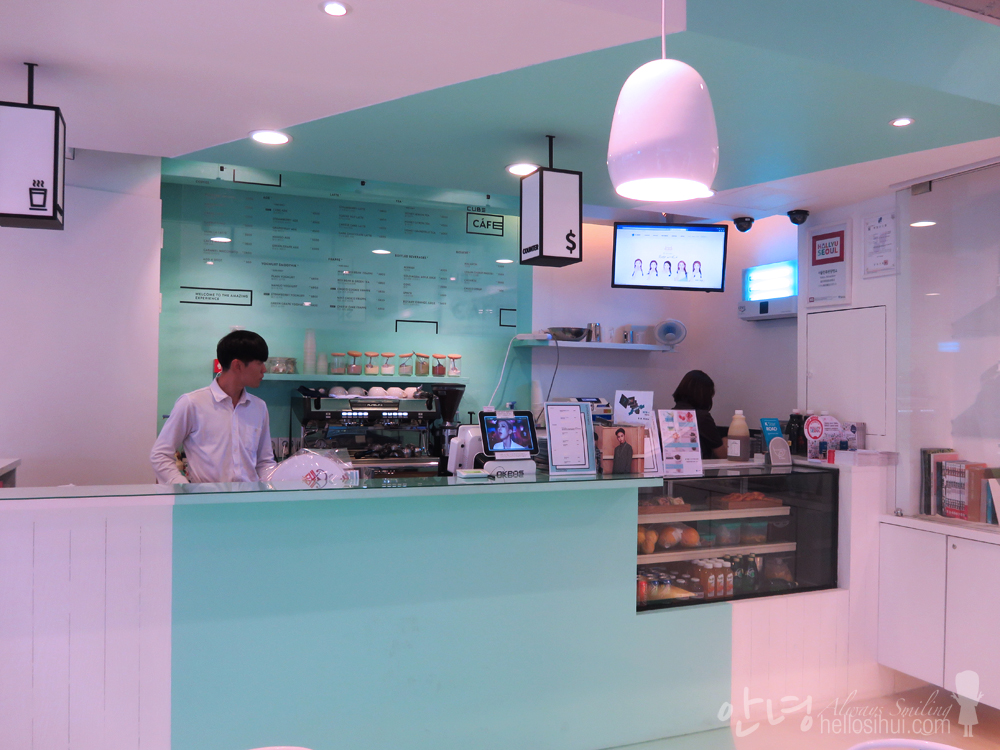 #cube is in pretty mint and pink. I quite like the colors!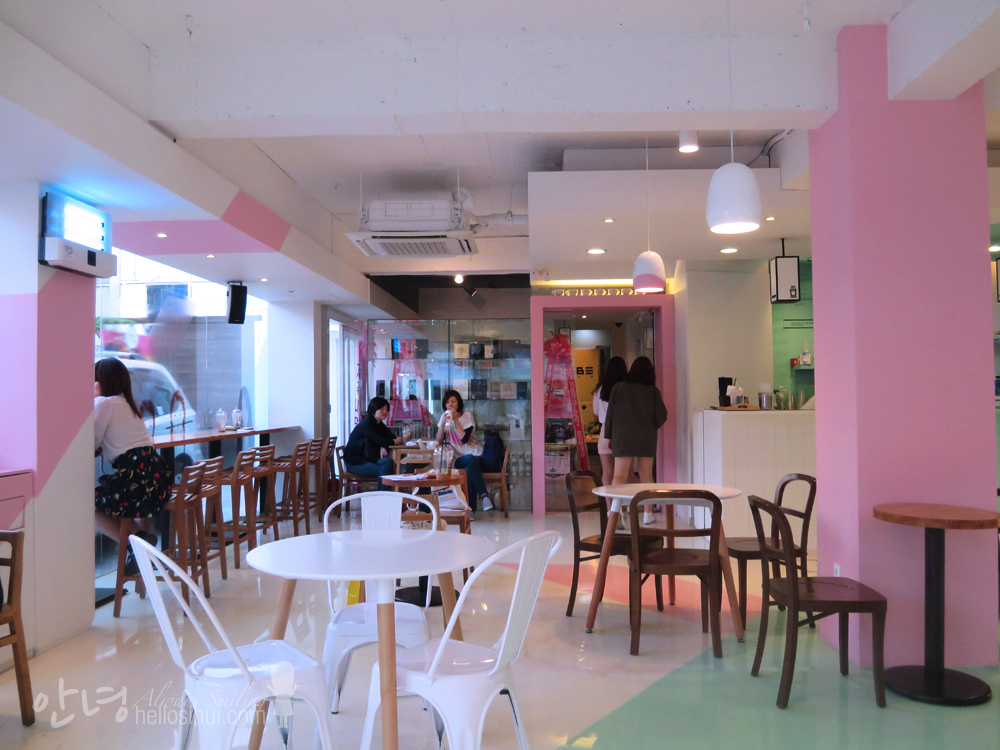 #more spacious and more seats as compare 🙂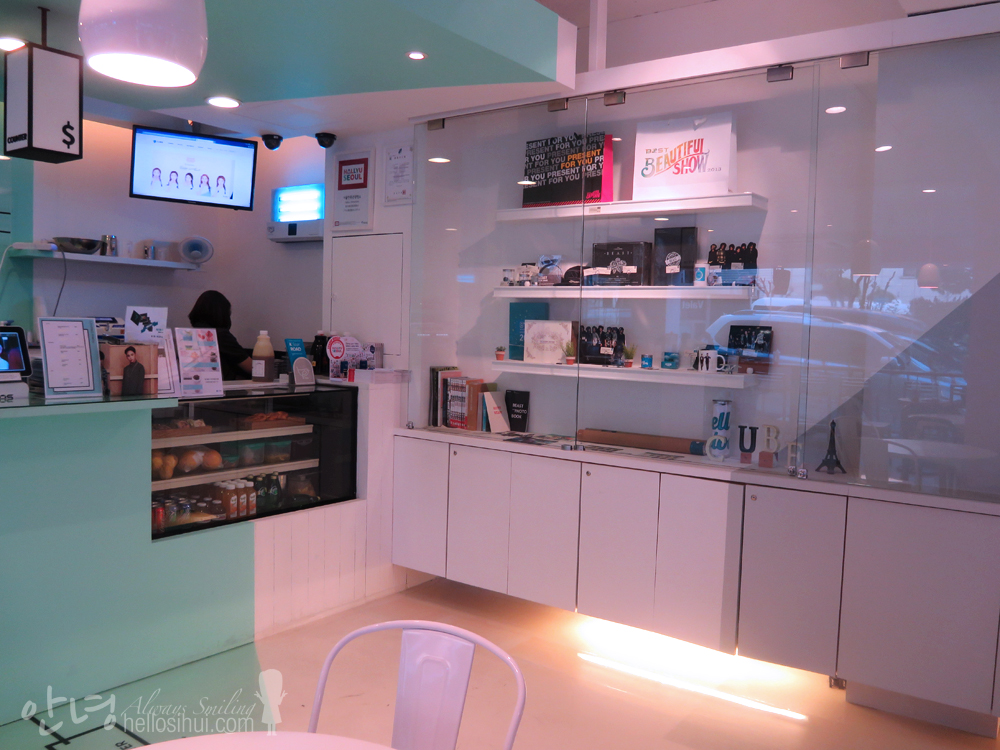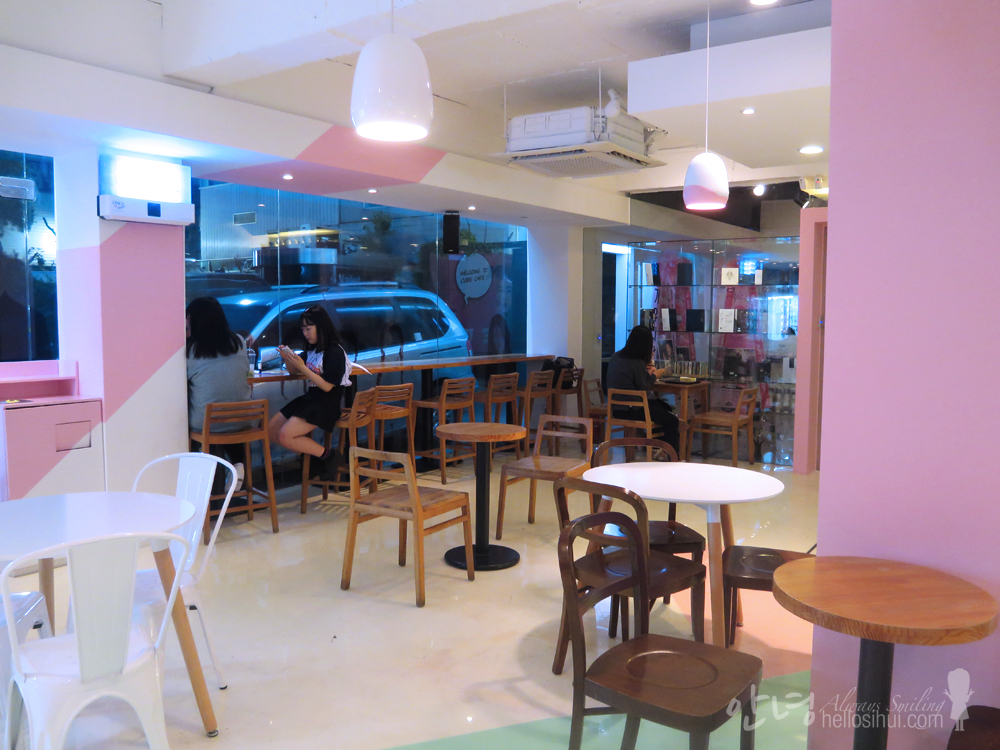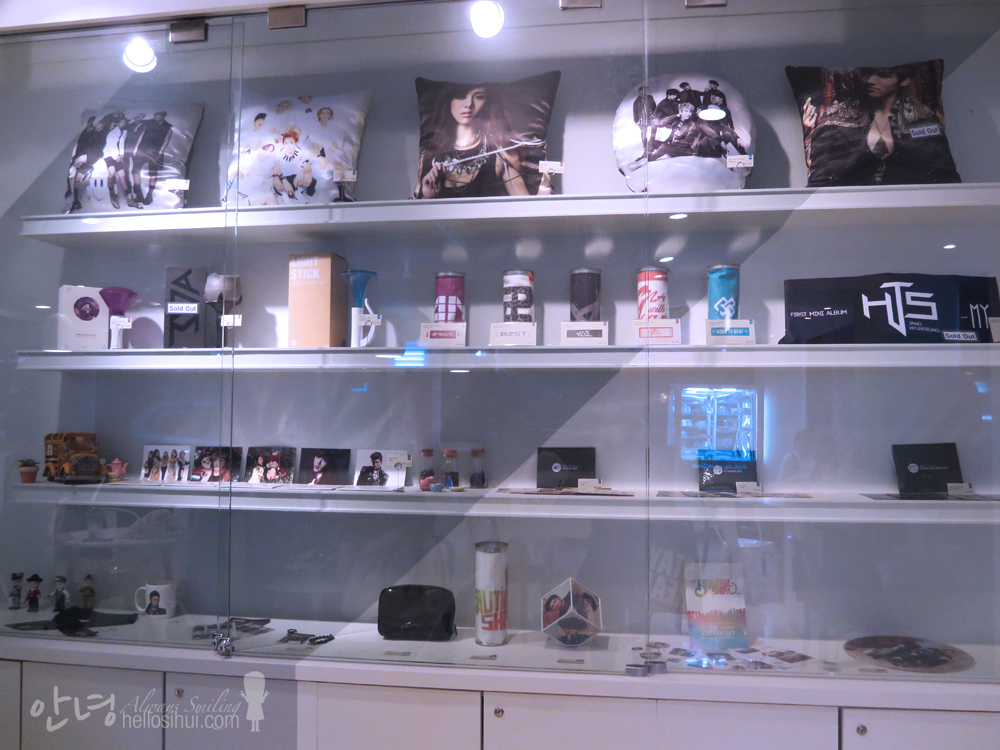 #new showcase area of their official merchandise and concert merchandise. you can get them here too! 🙂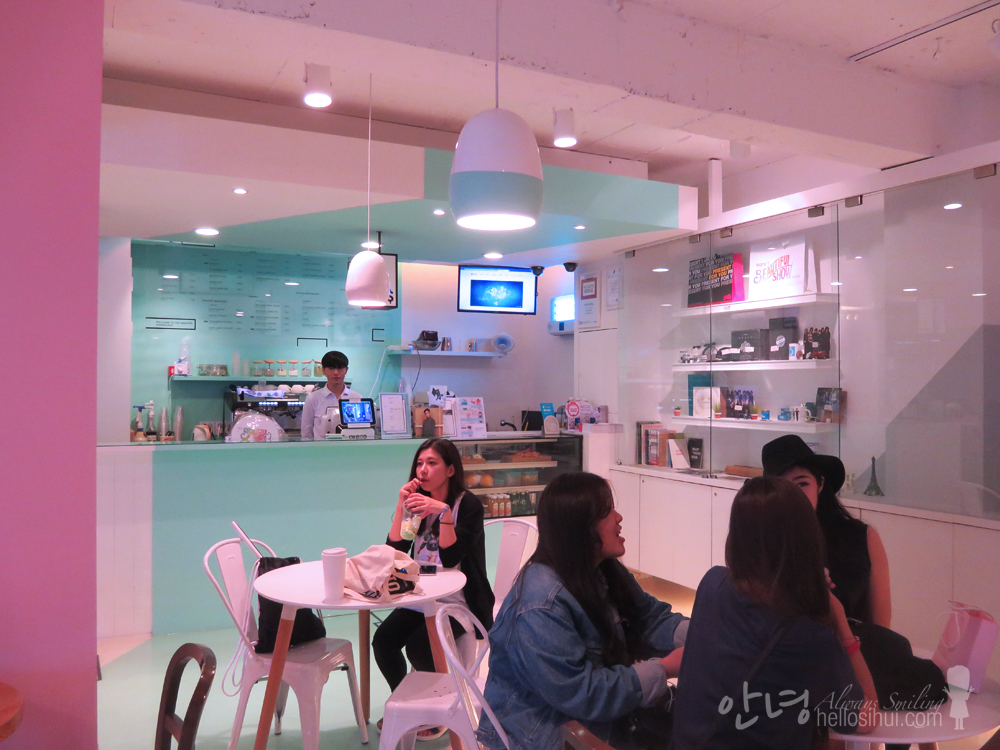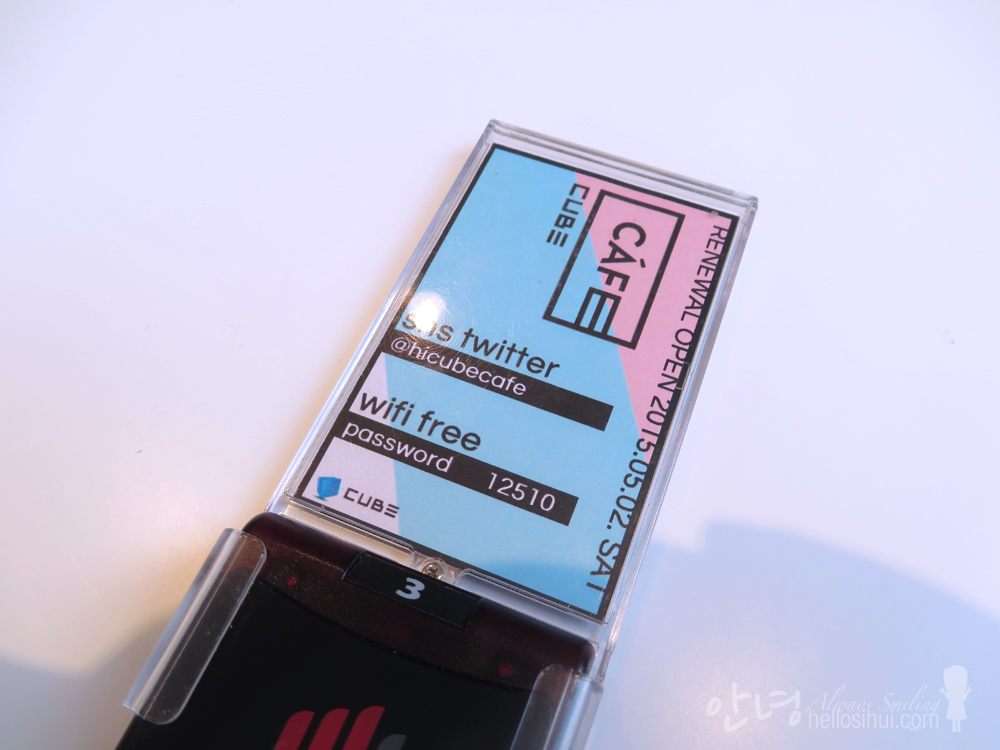 After ordering our drinks, we started to tour around the new revamp cafe 🙂 and one of the best thing ever, there's WIFI here too! 🙂 Pretty good wifi teeheehee… my cousin downloaded a bit of dramas here too hehe!
So, we headed over to the "Showroom Area" 🙂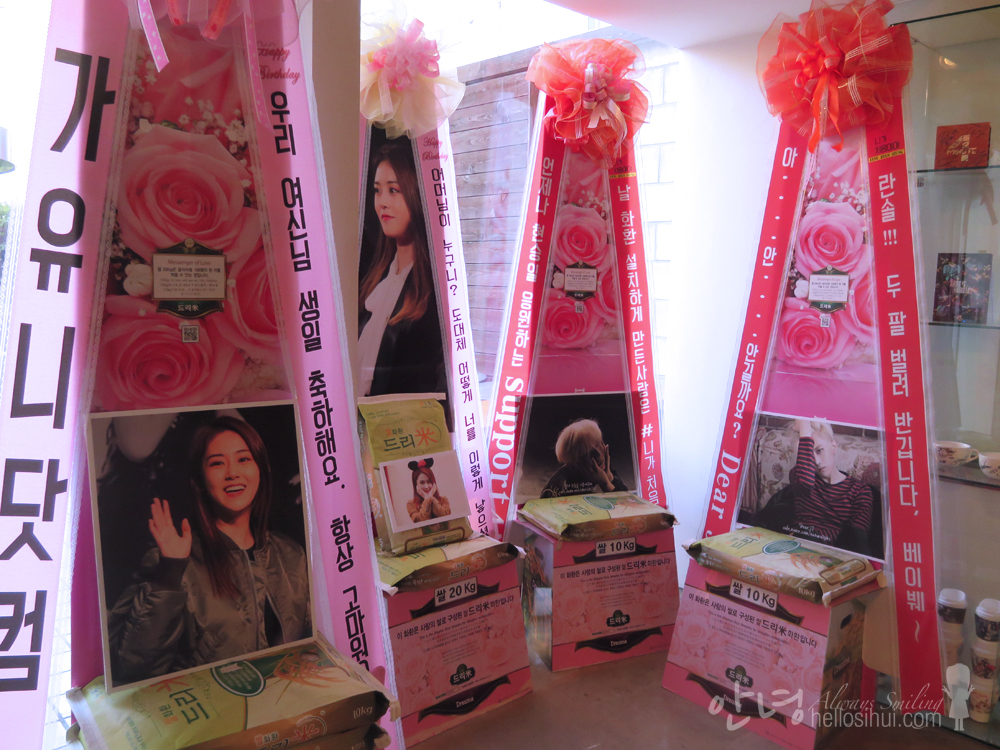 #a common practice for the fans to do Rice Support for their idols. They will support their idol via doing donations for the needy – such a great practice that I think it shld widely spread around the world. In short, you doing a good deed! 🙂 And during my May trip, its was 4Minutes – Gayoon's birthday + BEAST's Hyunseung solo comeback! 🙂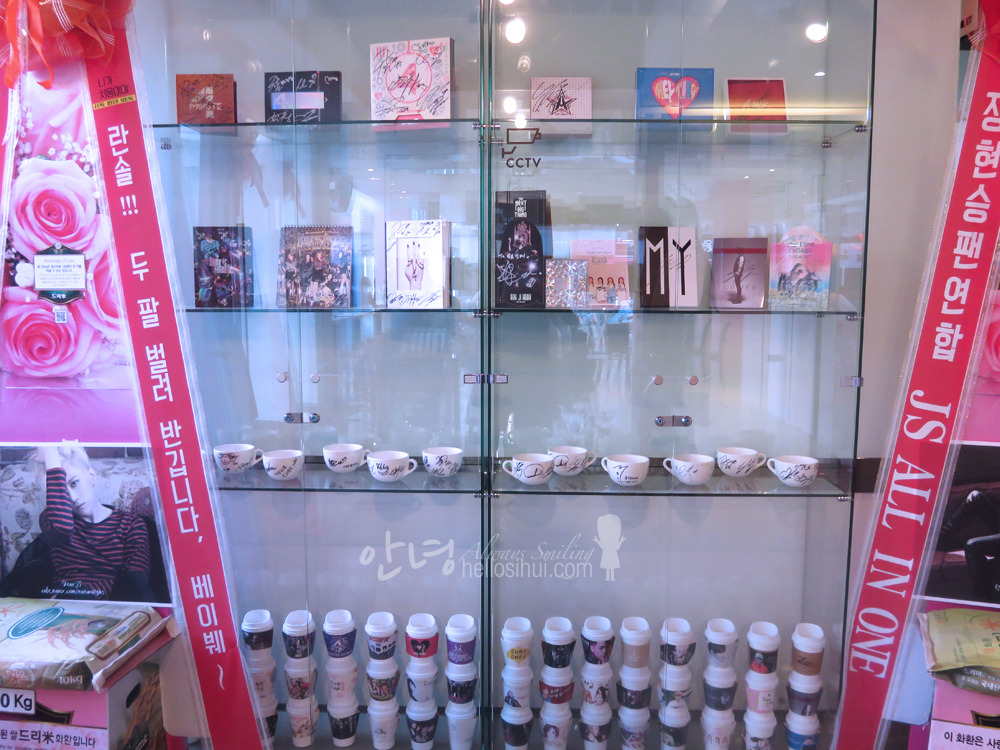 #Showcase of CUBE artists' album and their signature cup PLUS cube cafe cup sleeves! 🙂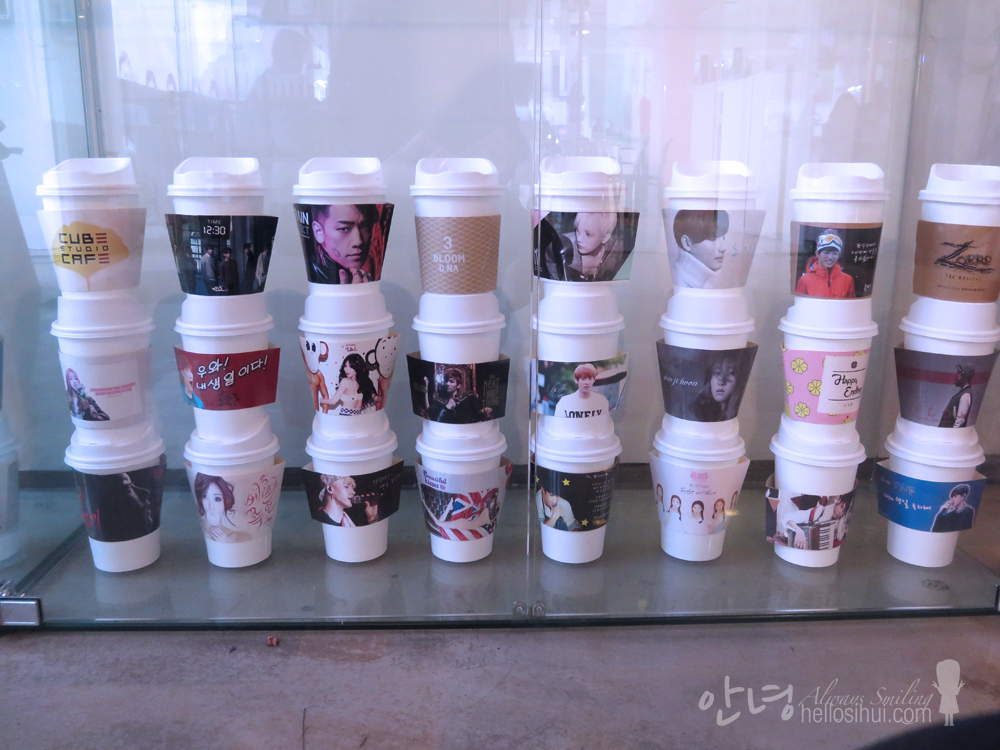 #cup sleeveless through the days of their artists' comeback or fan supports during their birthdays 🙂 *Very thoughtful!*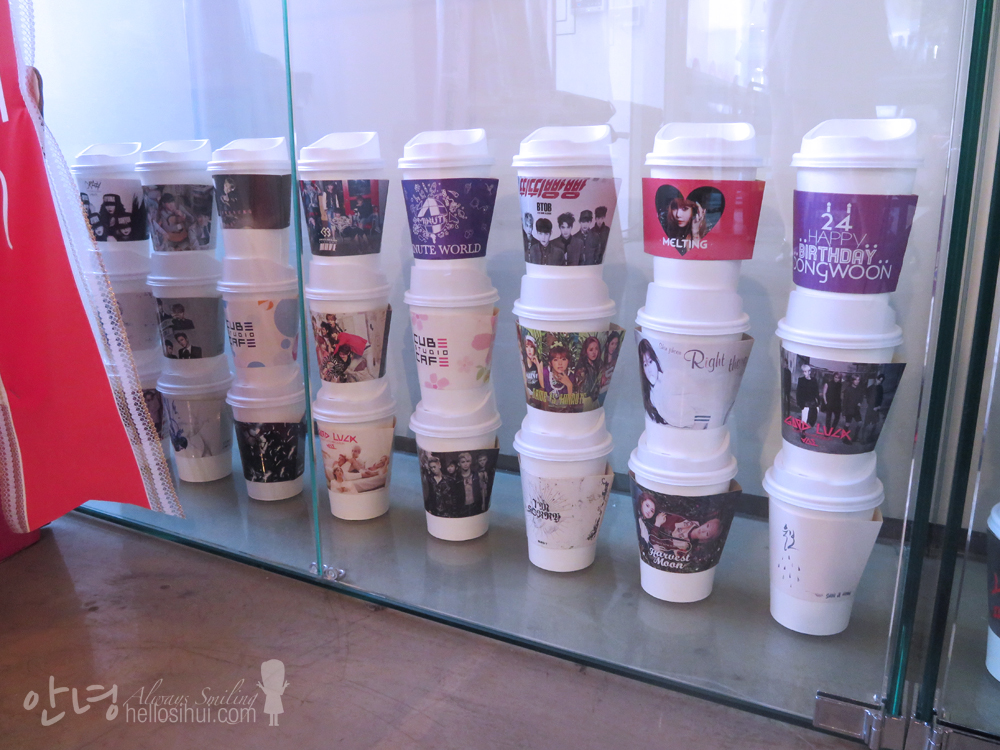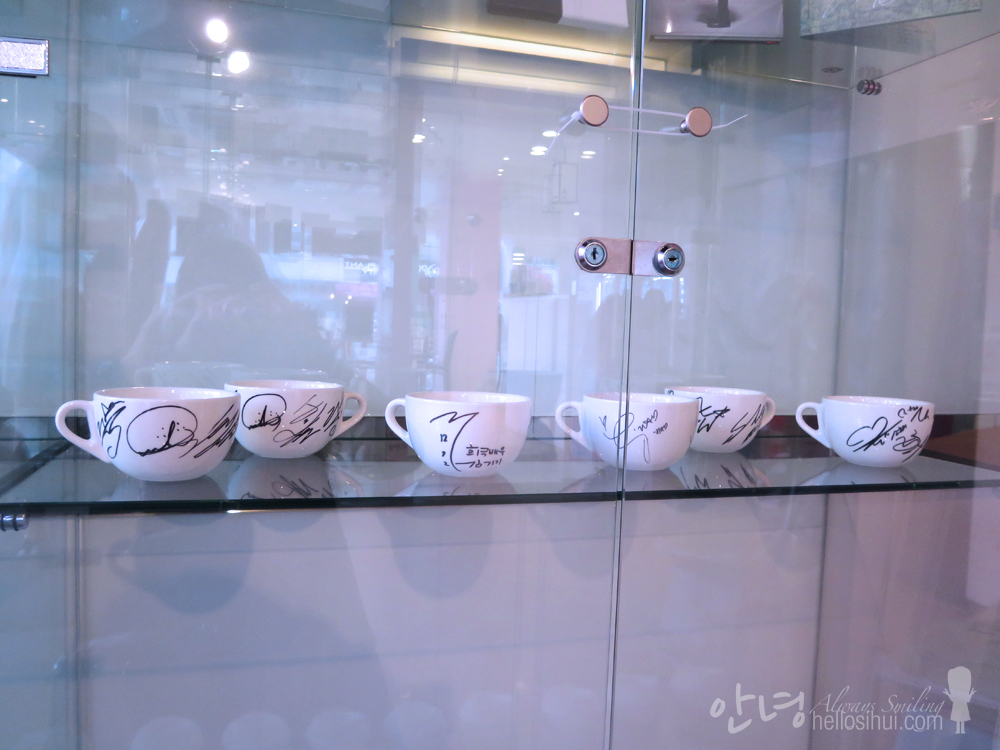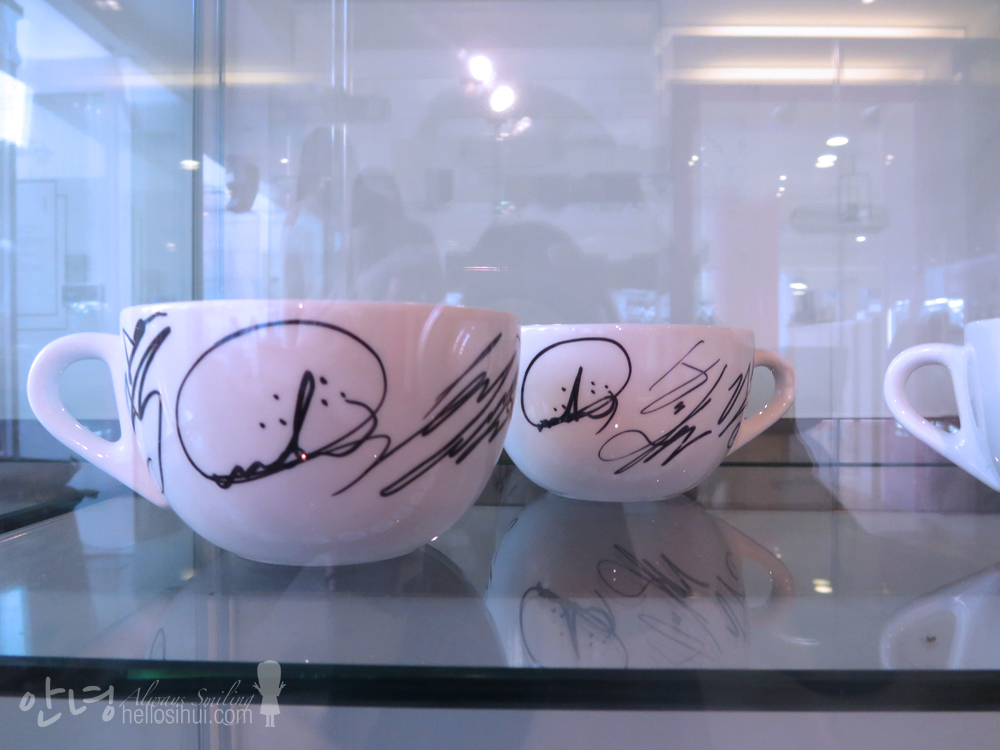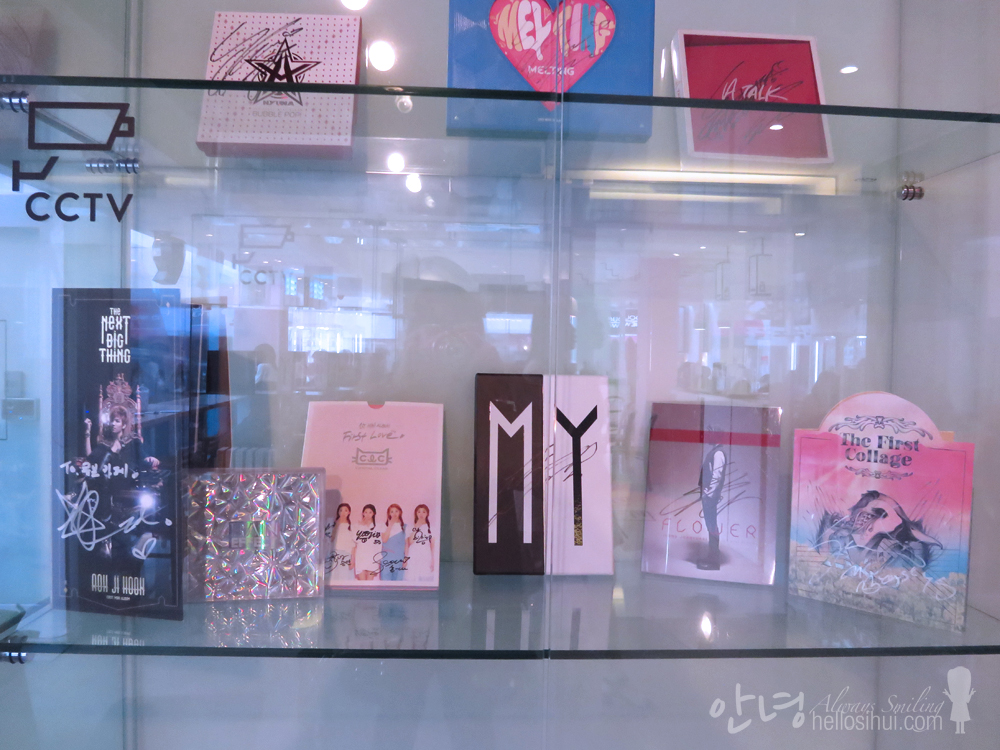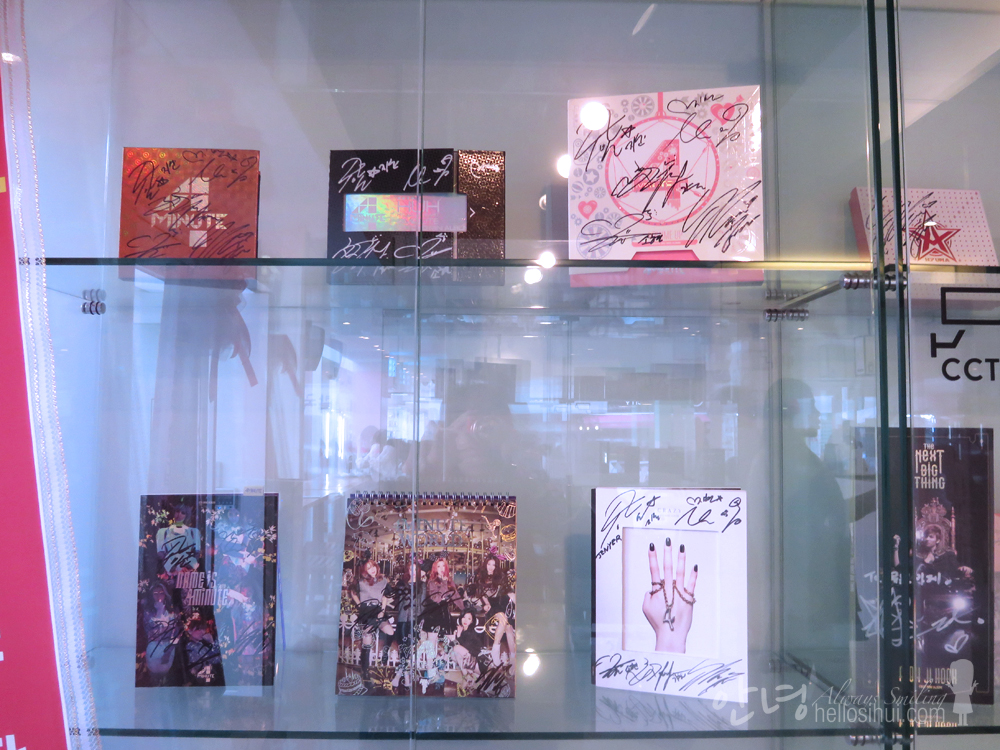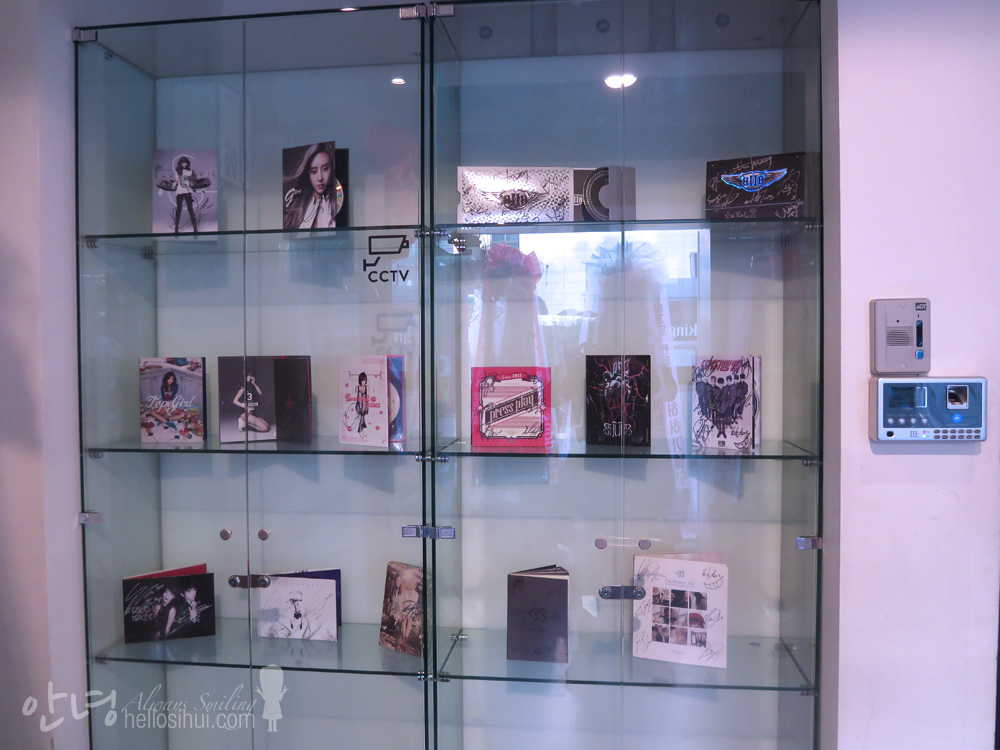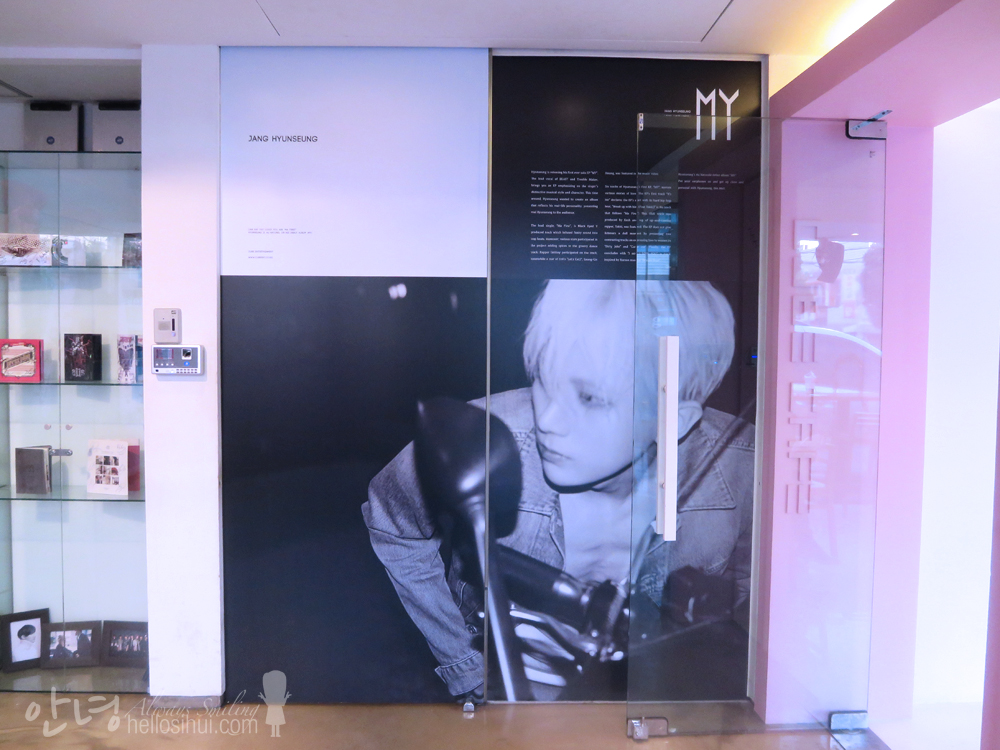 #hyunseung solo album introduction wall decal 🙂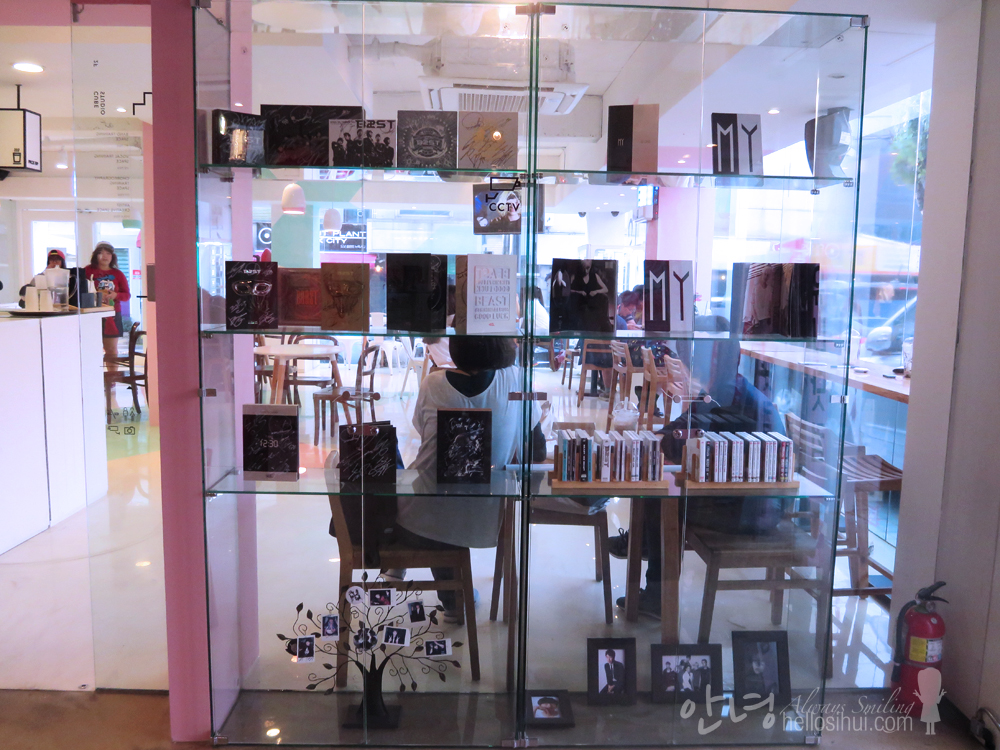 #BEAST albums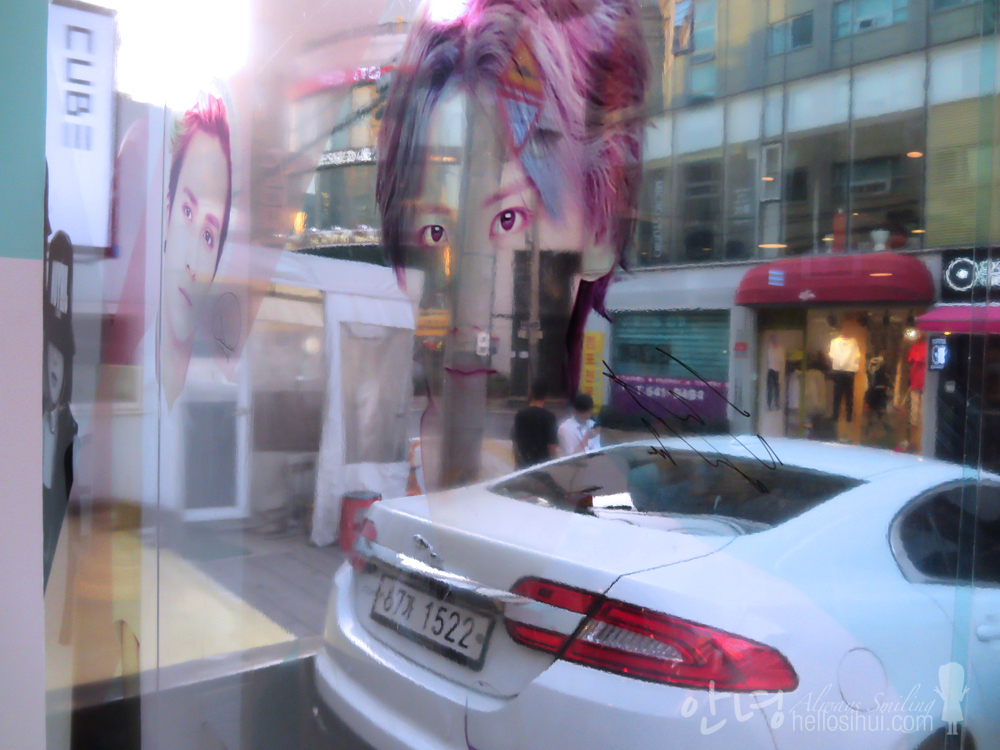 Outdoor POP ART decals 🙂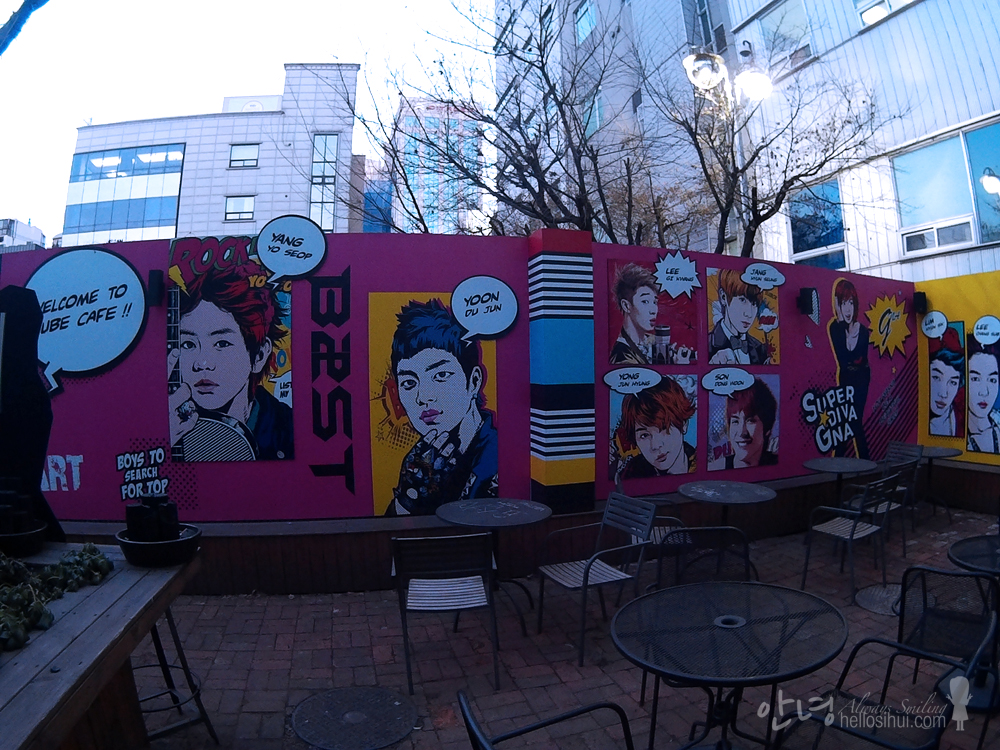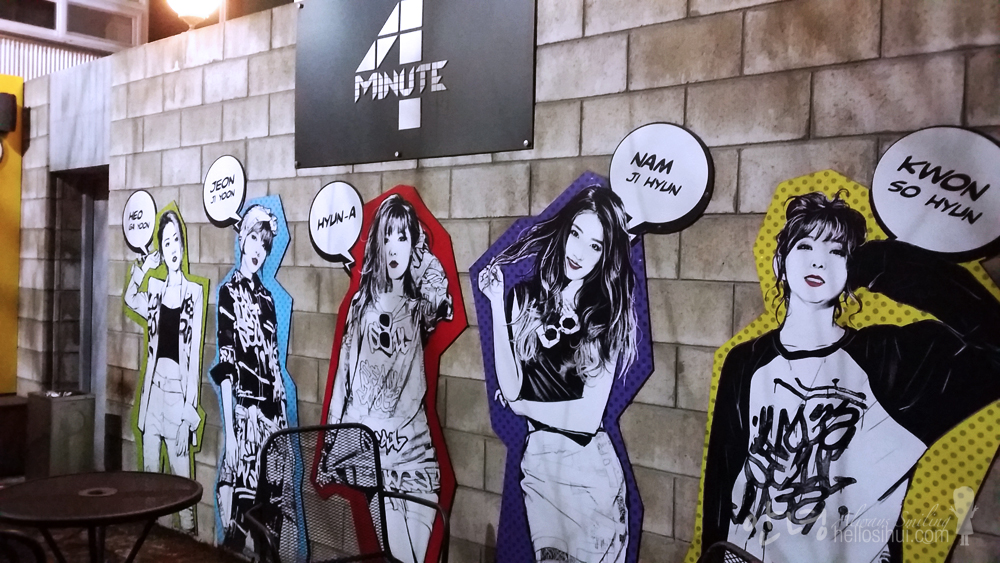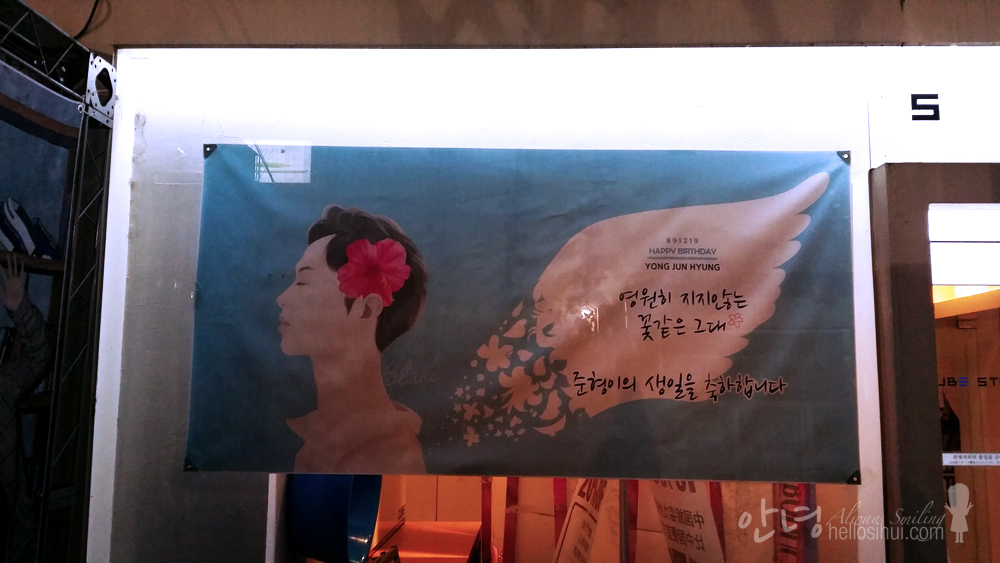 #during my december trip, Junhyung Birthday banner was up! 🙂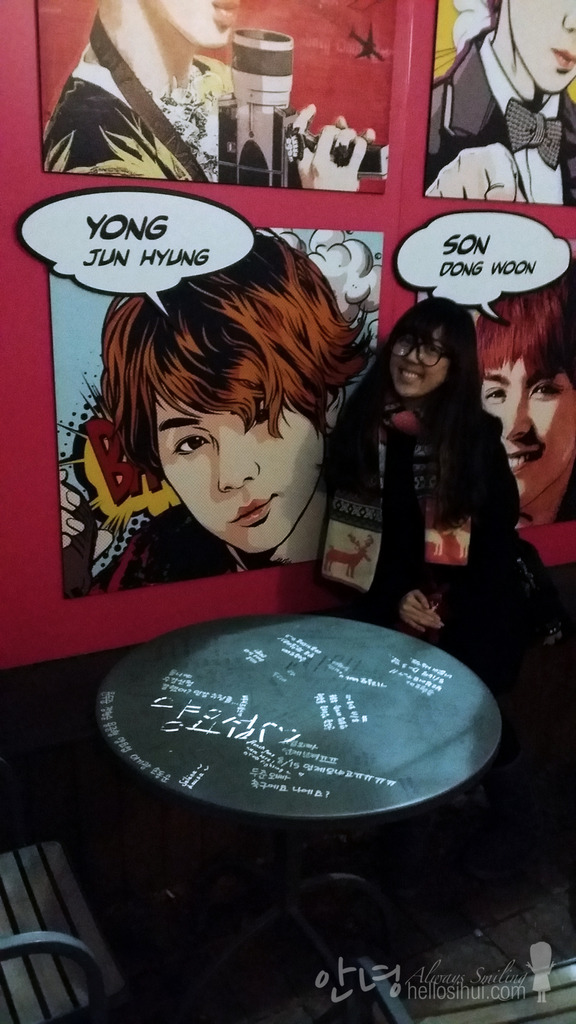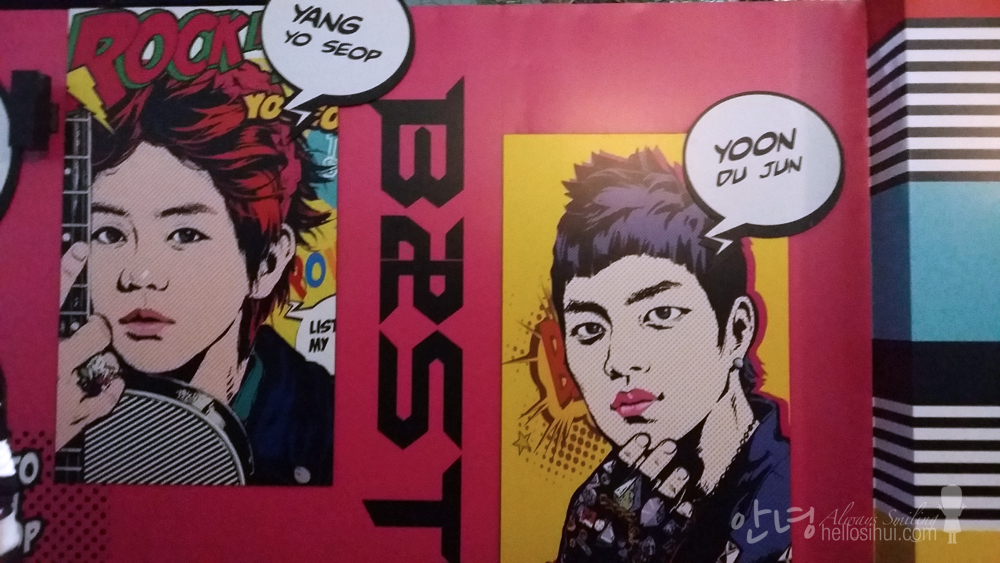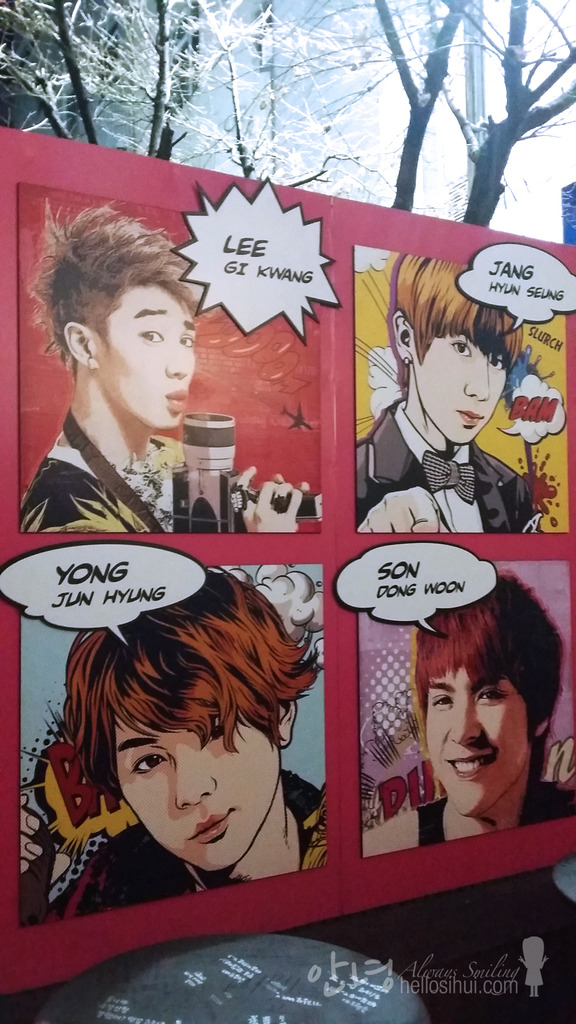 The FOOD in the cube!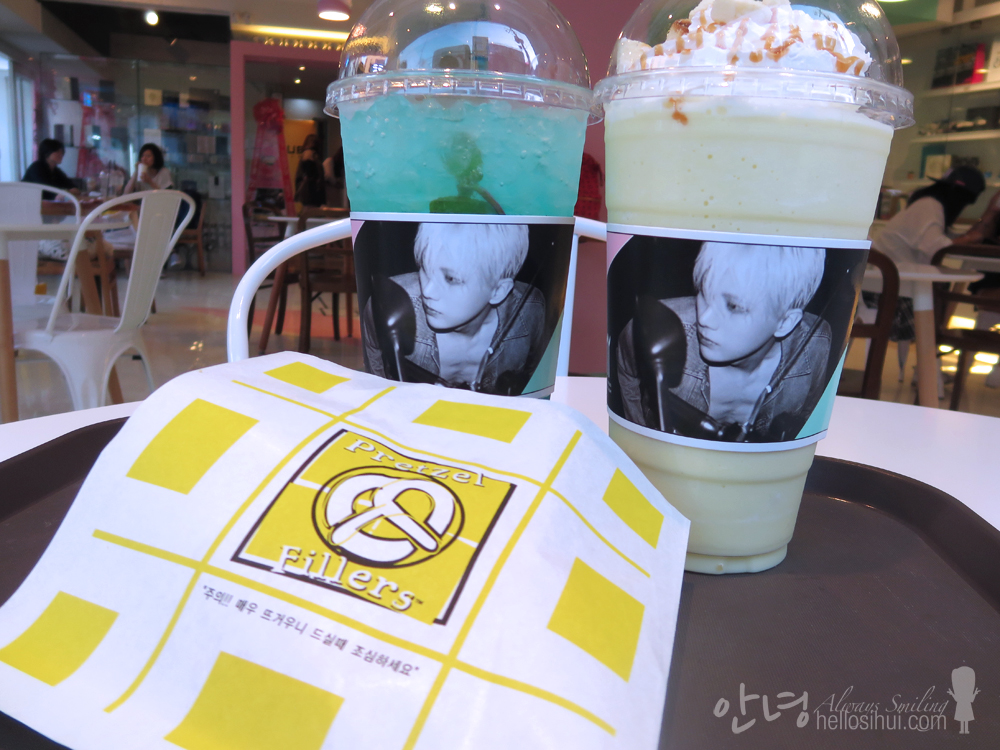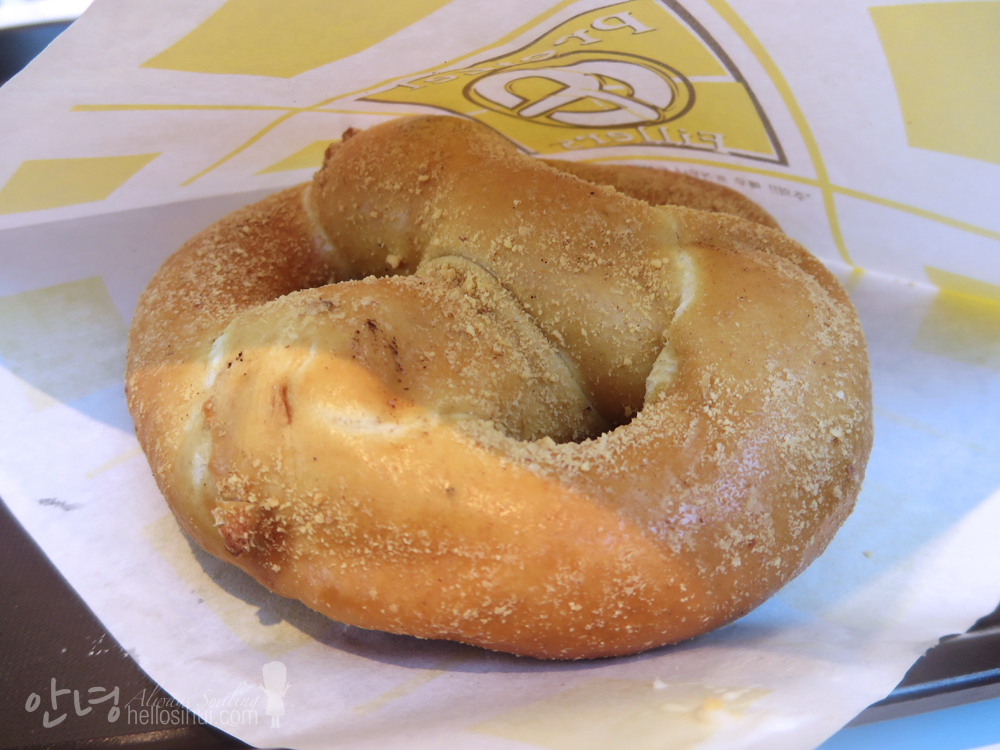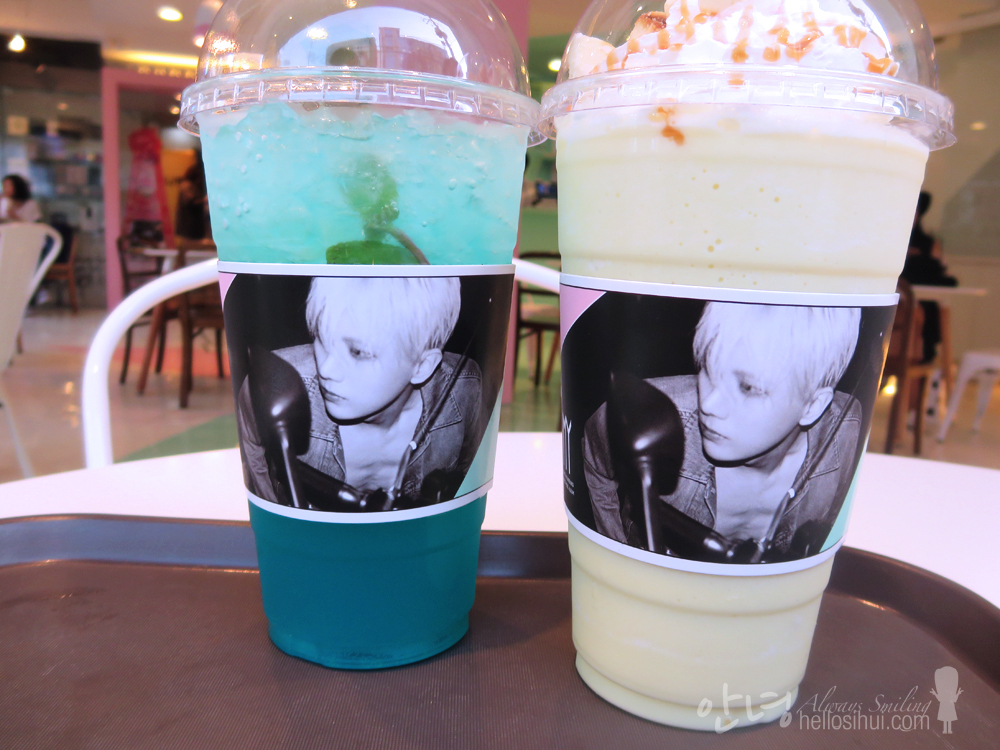 #my cousin and I picked something that is CUBE's specialities plus something that will be great for summer! The drink from cube now is much bigger, no they doesnt have Black Tea Latte anymore T.T Cheesecake frappe is pretty interesting and tasty, my cousin loves it alot 🙂 – It does cost more now as well, but my cousin think is worth because the cup is so much bigger haha 🙂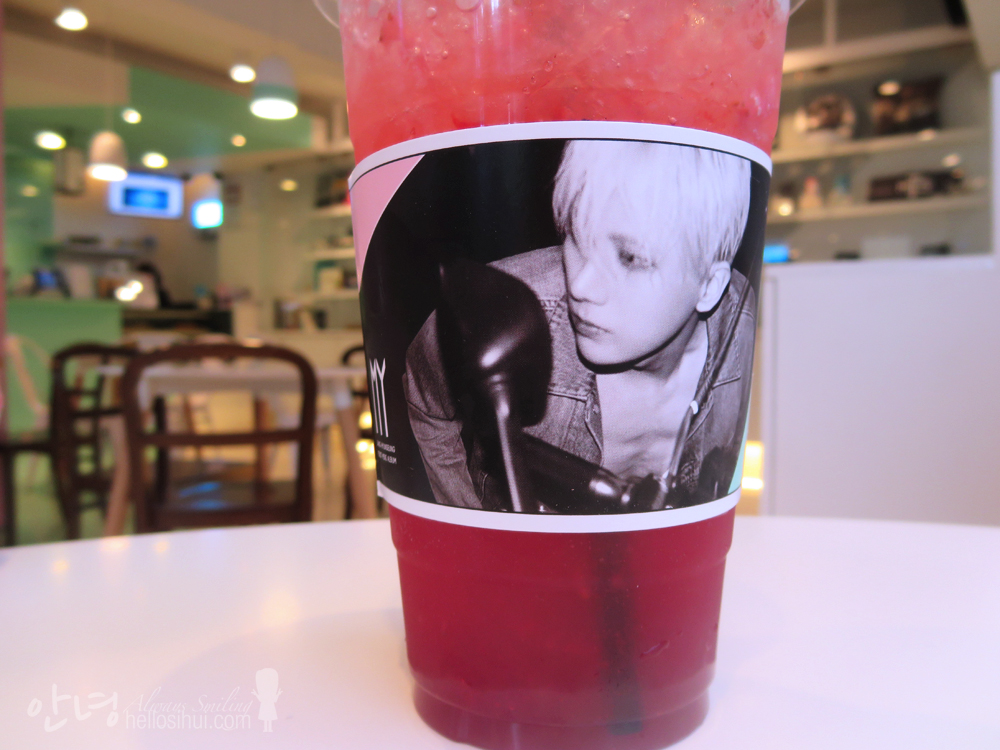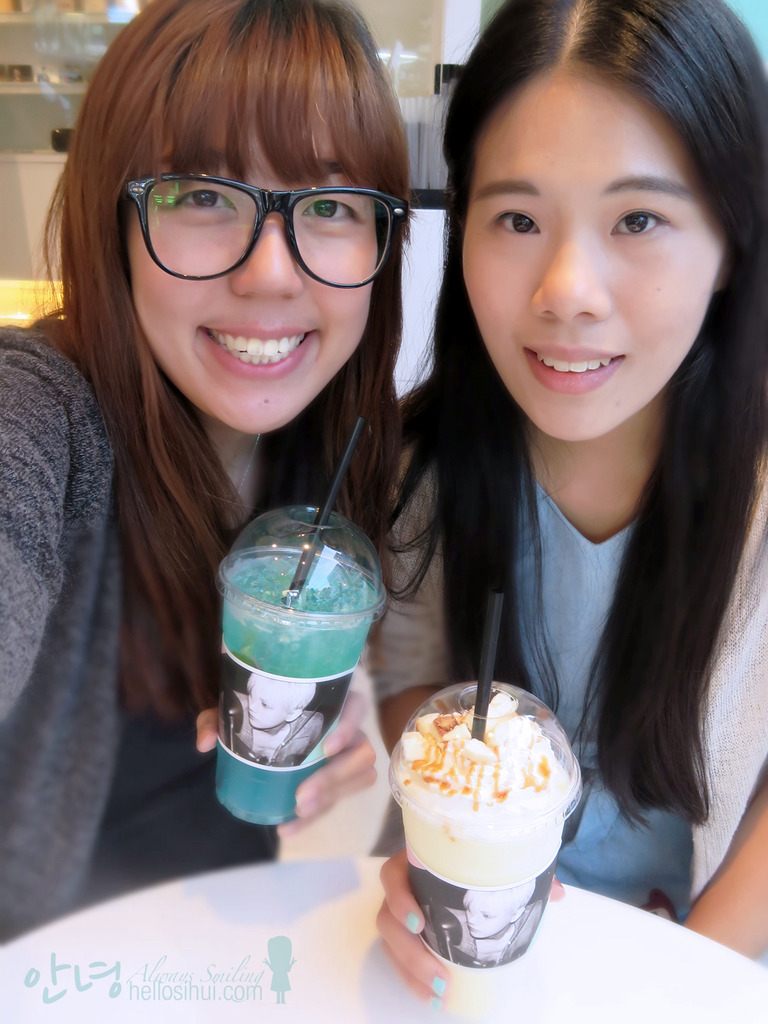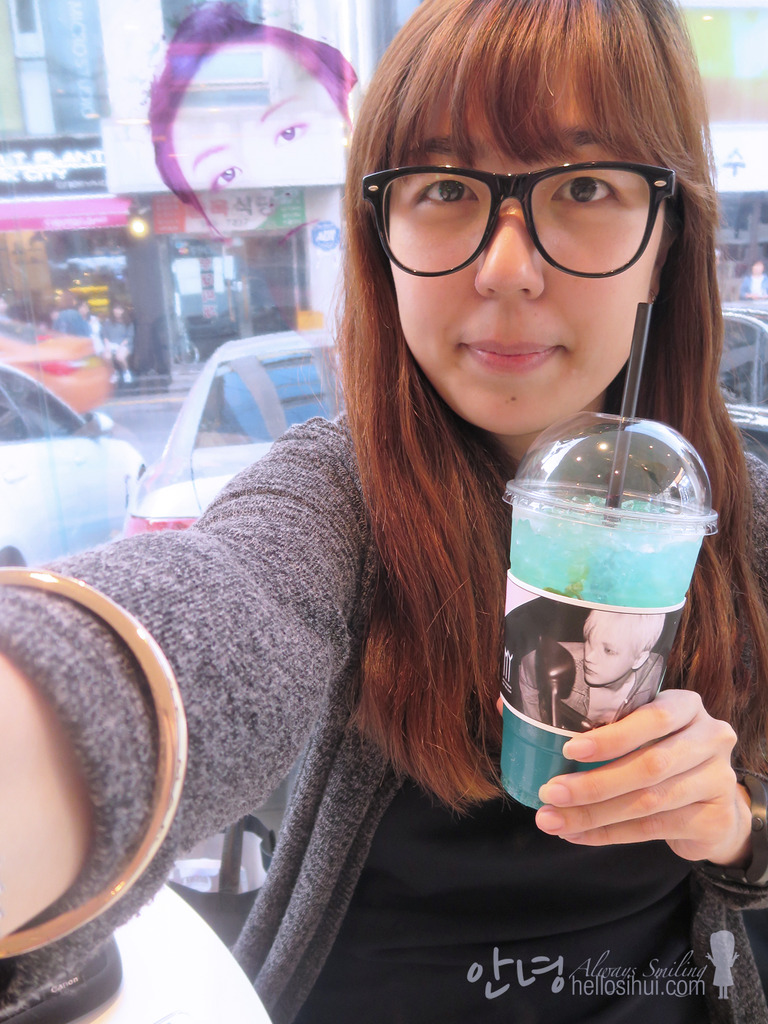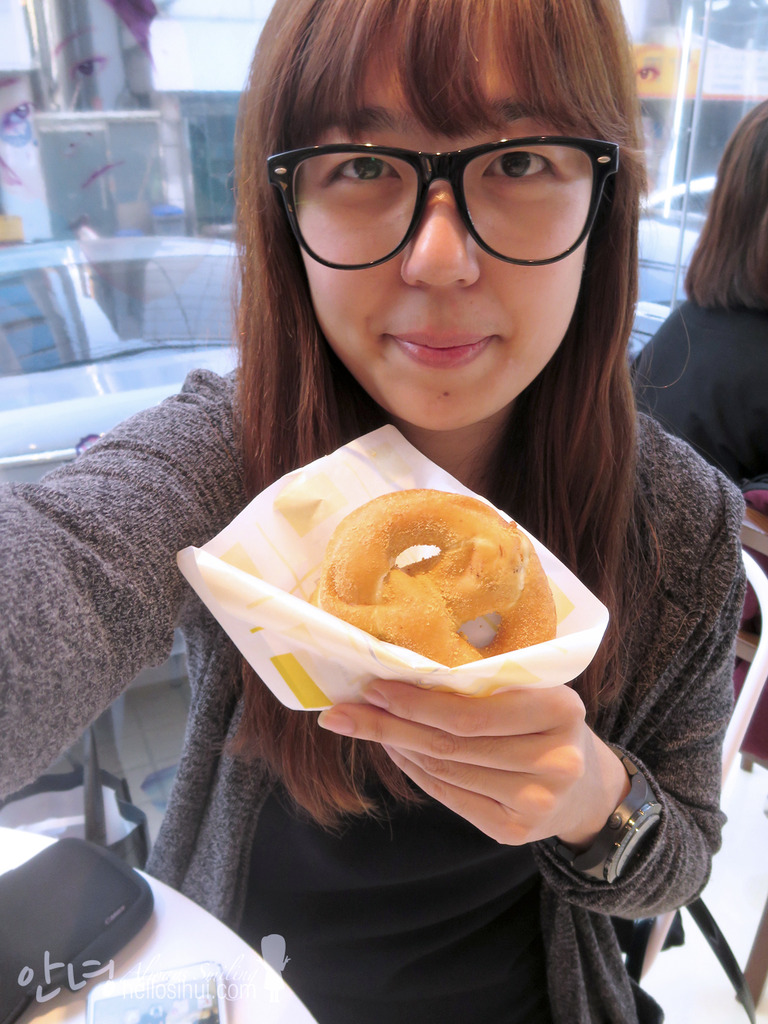 I supposed to blog about the cube cafe when I first visited it in 2013, but I didn't have the chance? or maybe I was too busy? Maybe I wanted and always love to keep the best last? That why Cube Cafe posting have always been delay. But, since I have already prepared to blog about the cube cafe back then, I thought will be interesting to share here to give everyone a recap how the old cube cafe look like. My cousins love the new cube cafe because its more lively and cheerful. Something very different. I love the new cube cafe color too. mint x pink is nothing but awesome. But, the old cube cafe looks very much like "CUBE" more. But, they removed the handprints from the old cube cafe. And, I missed out Dongwoon's thought I will be able to take the picture the recent May trip but T.T its all gone!
– Old look of Cube Cafe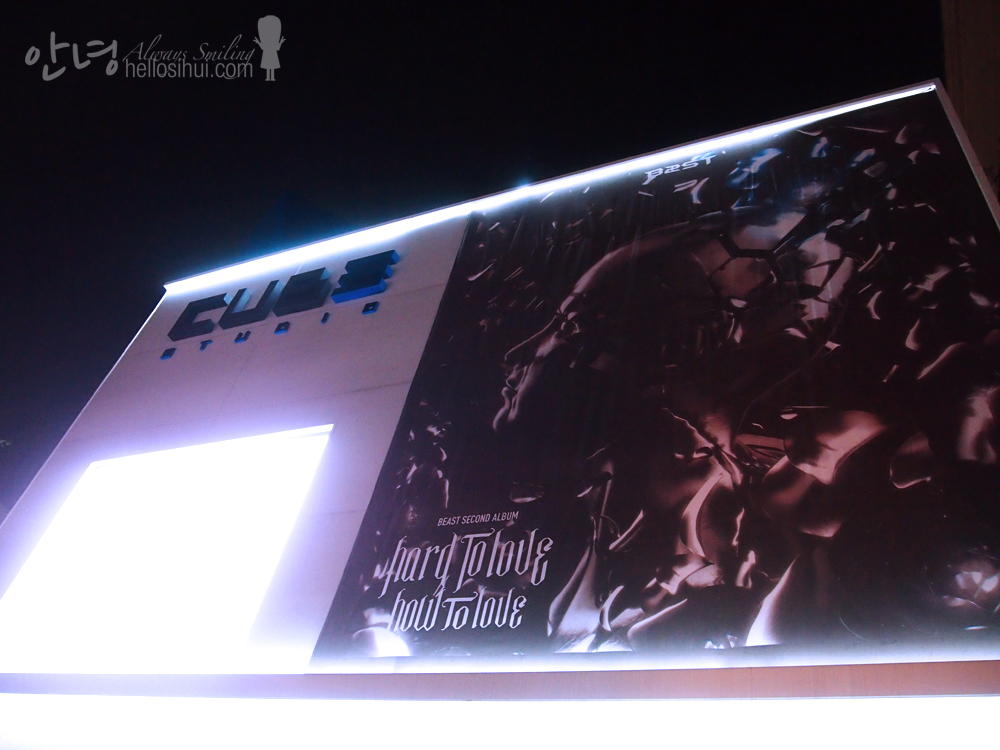 #during August 2013.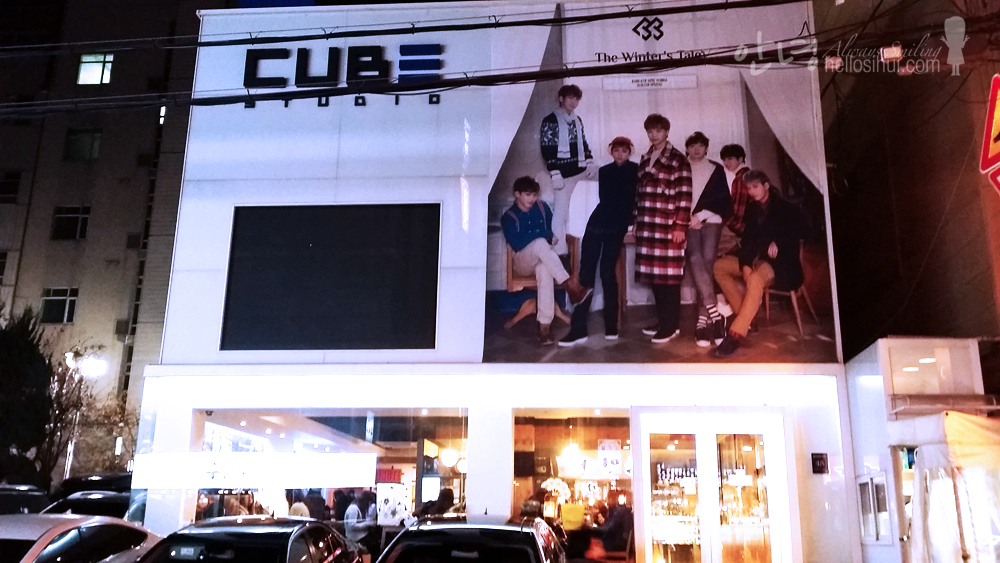 #during december 2014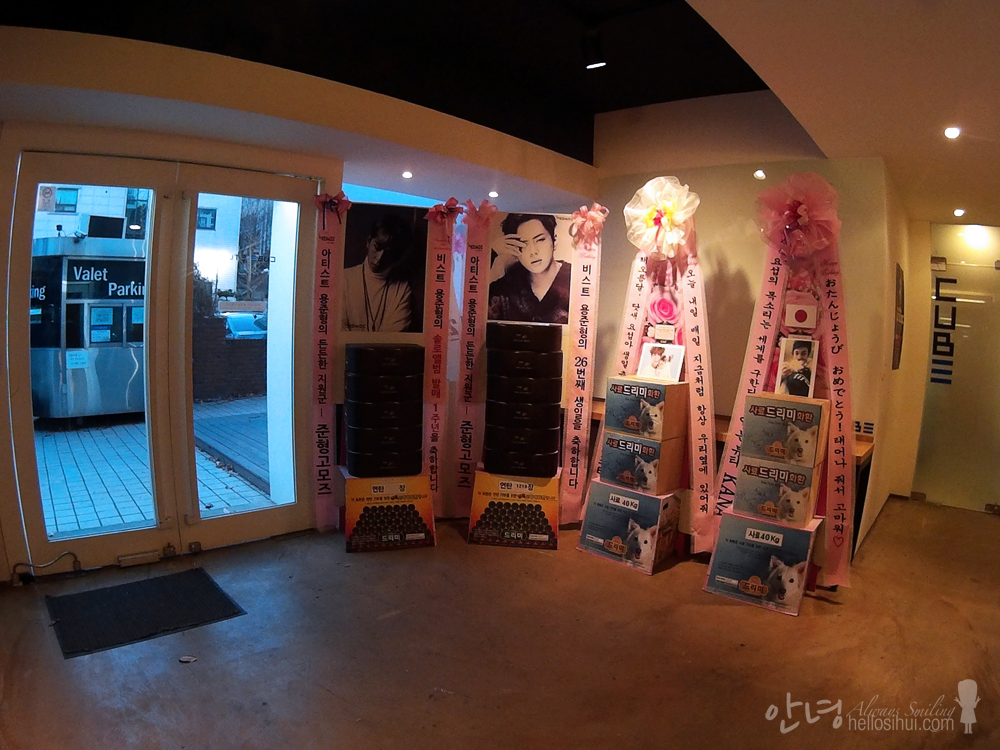 #during january 2015 (I got to see Junhyung birthday support + Yoseob birthday support)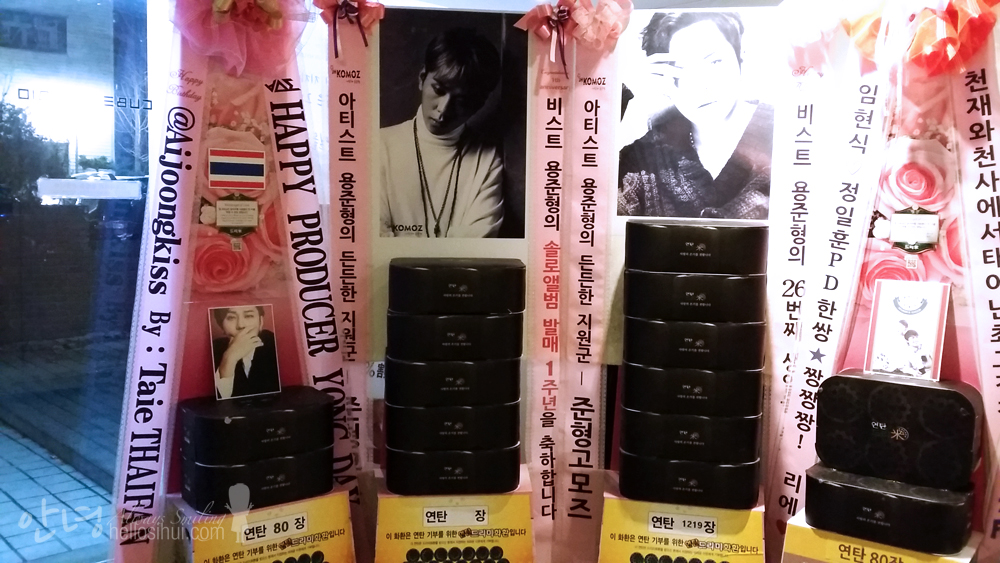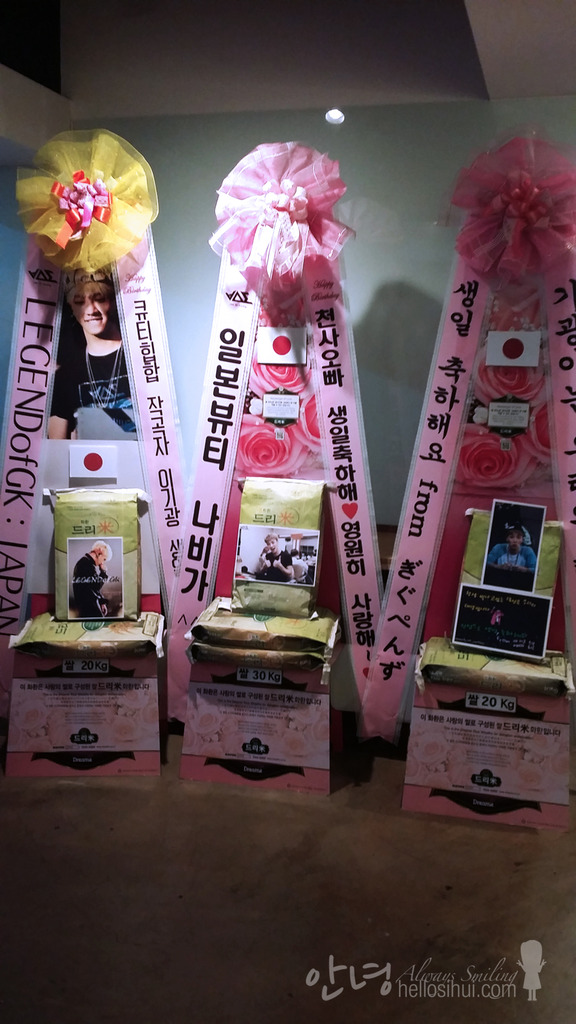 #March 2015, during Gikwang birthday!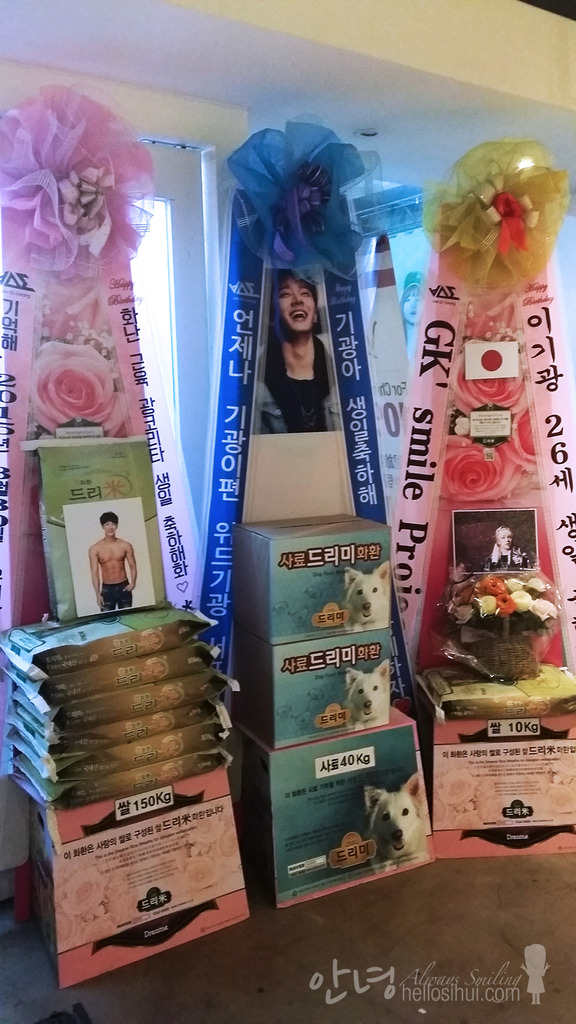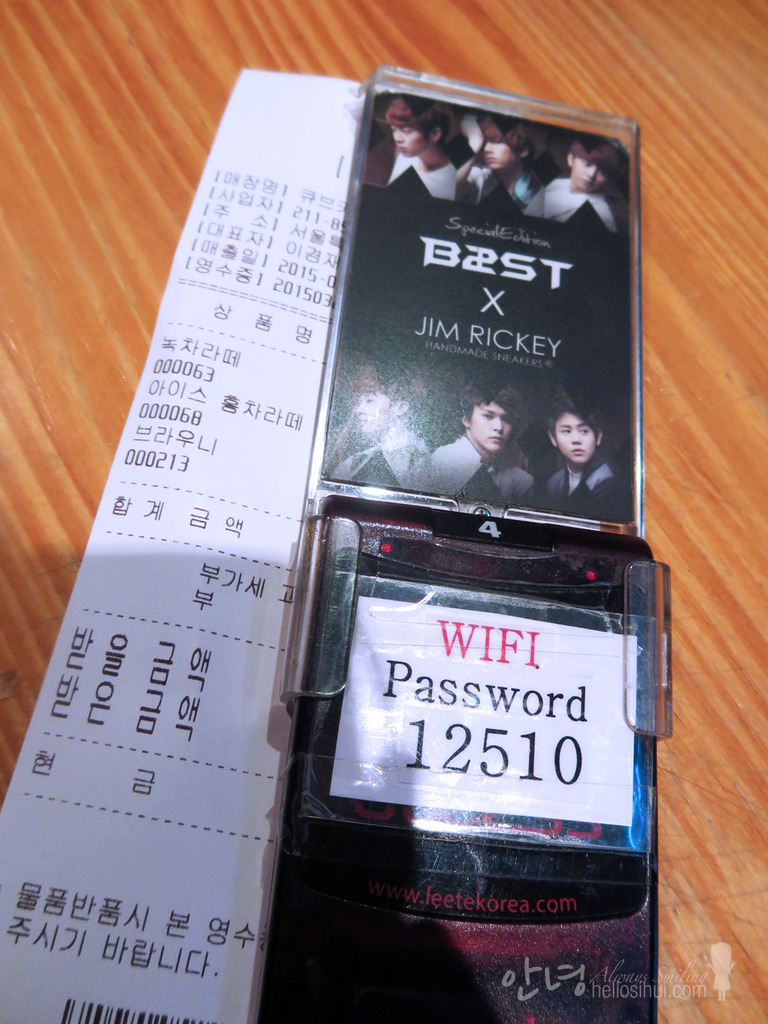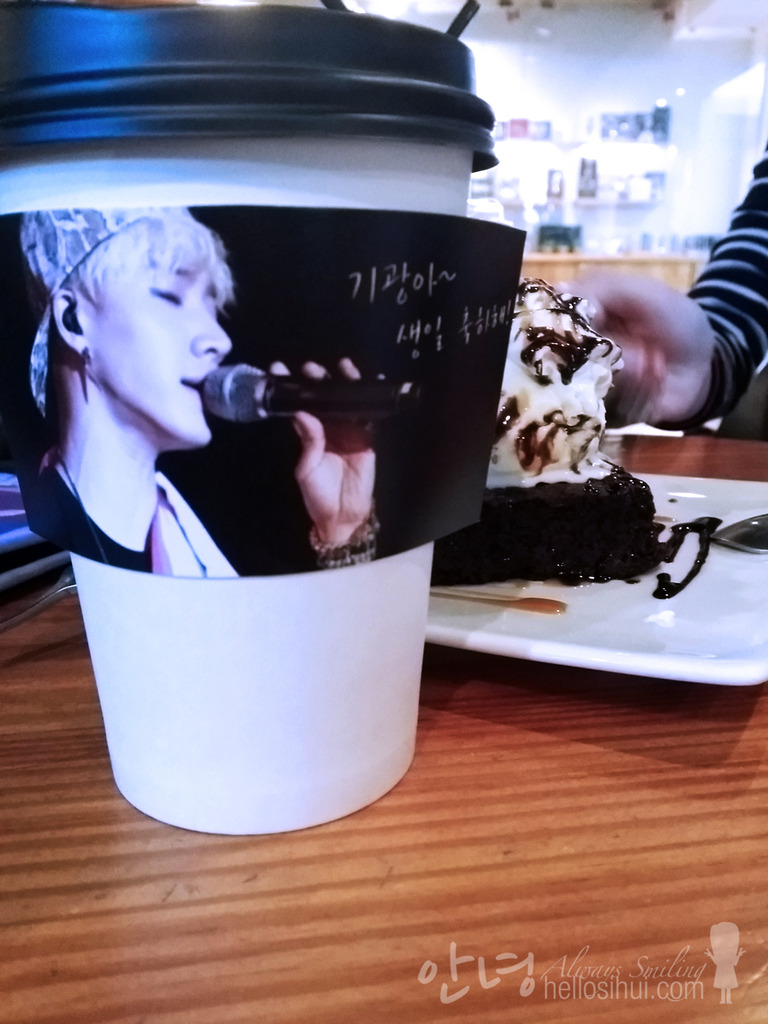 #and yeah to Gikwang birthday sleeve! 🙂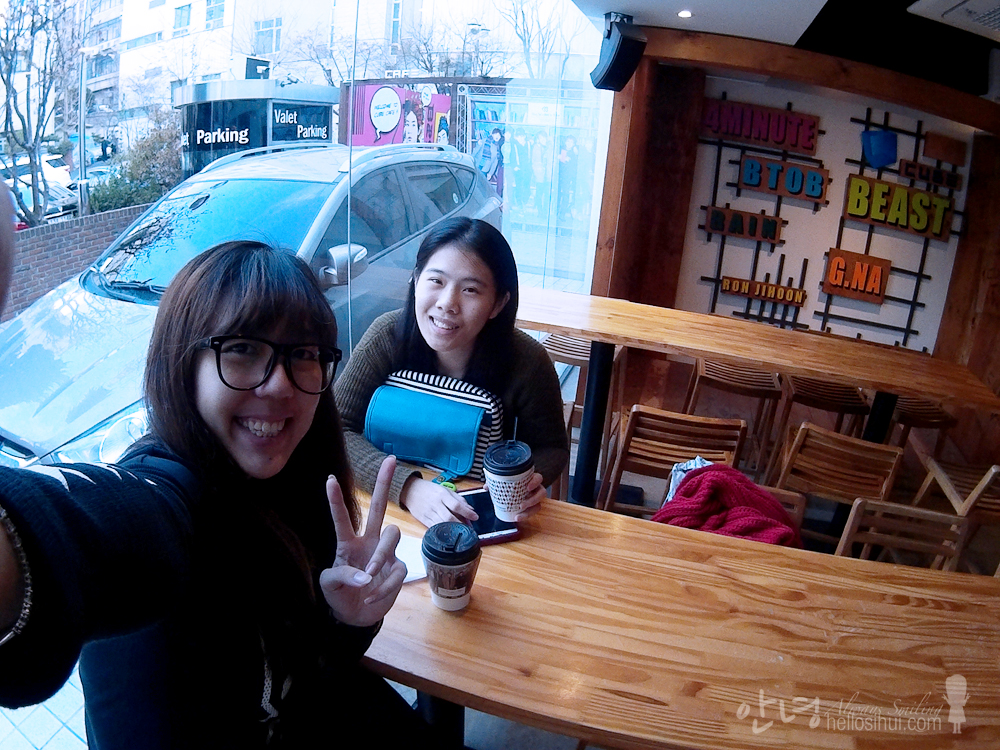 #old cube cafe, where its no longer looking like this 🙂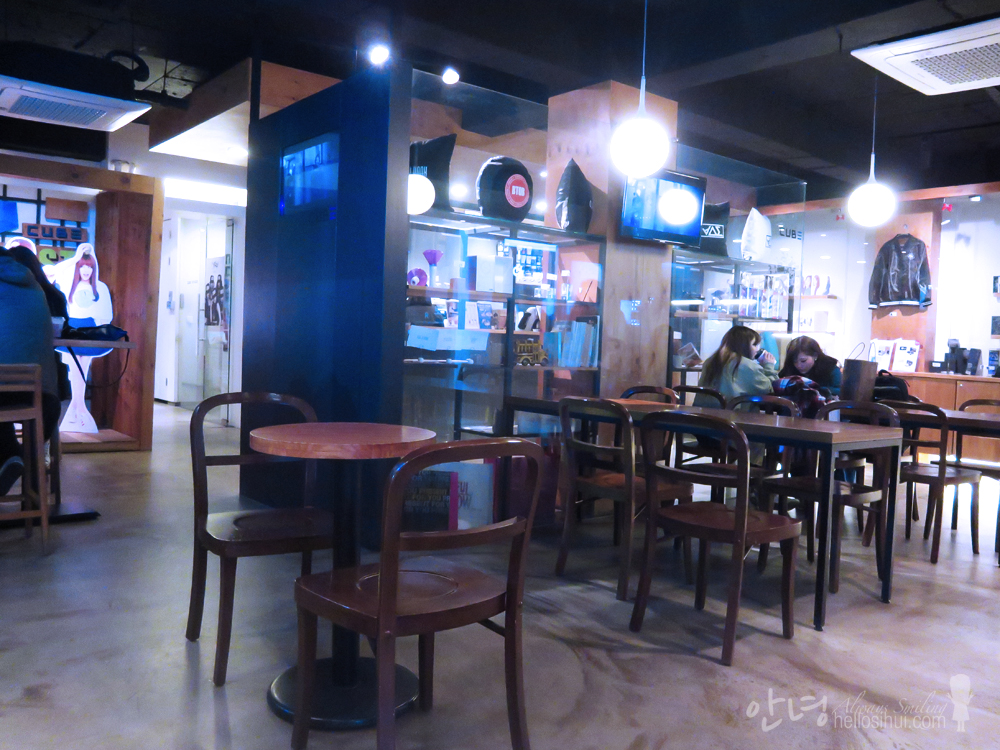 #cube cafe interior.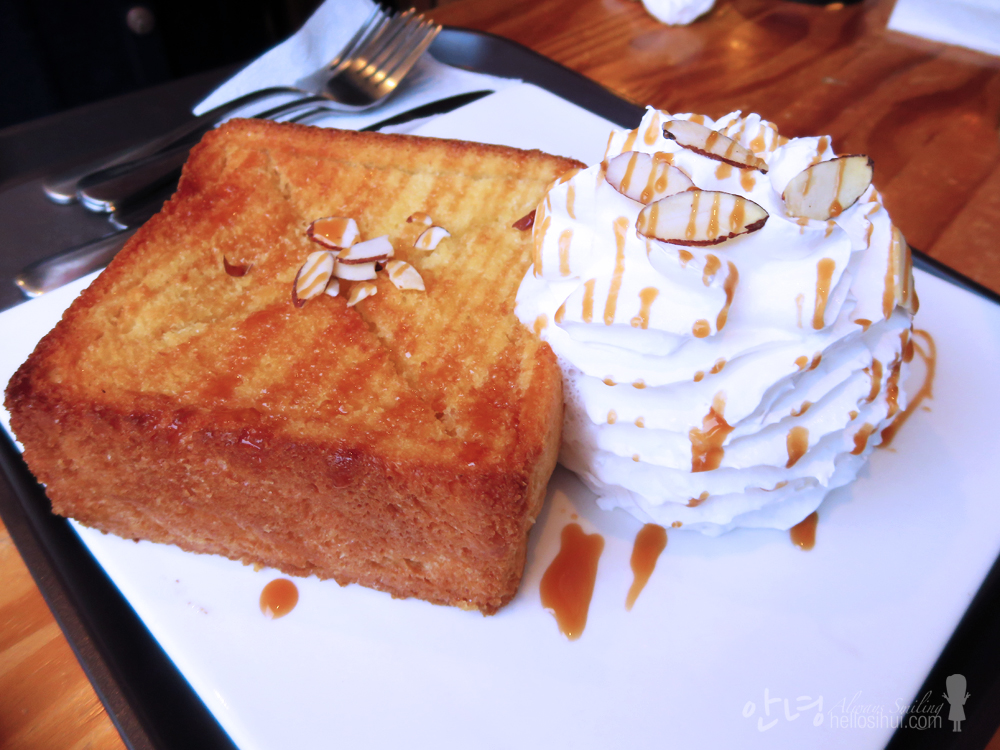 #cube cafe's toast, where they no longer sell it now.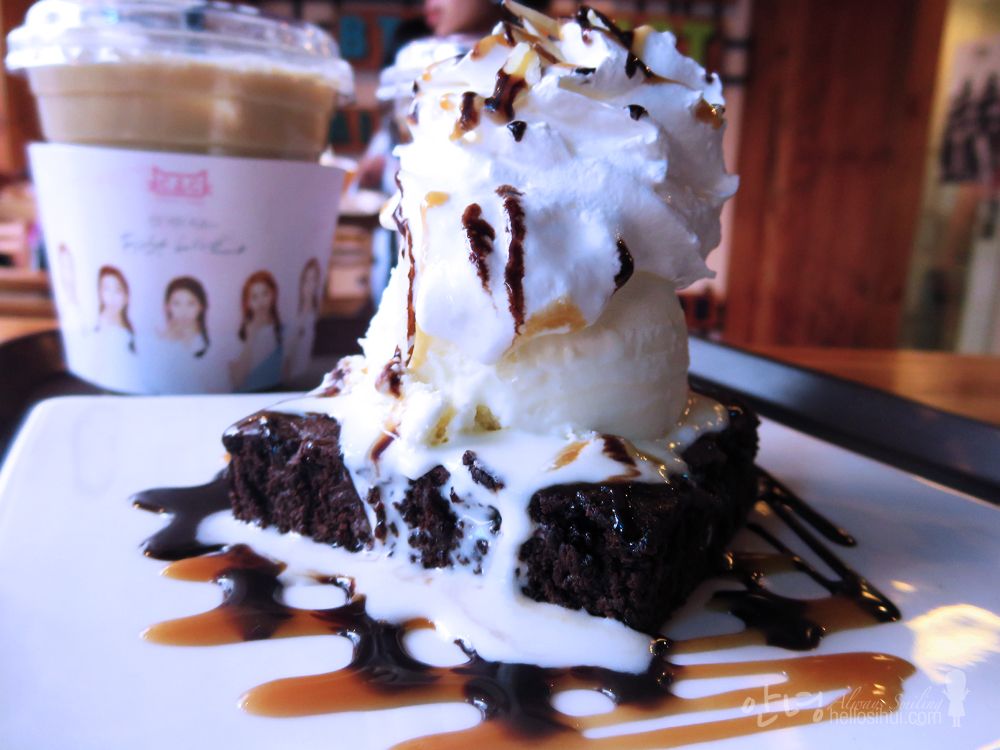 #cube cafe's brownie with ice cream – they no longer sell it now.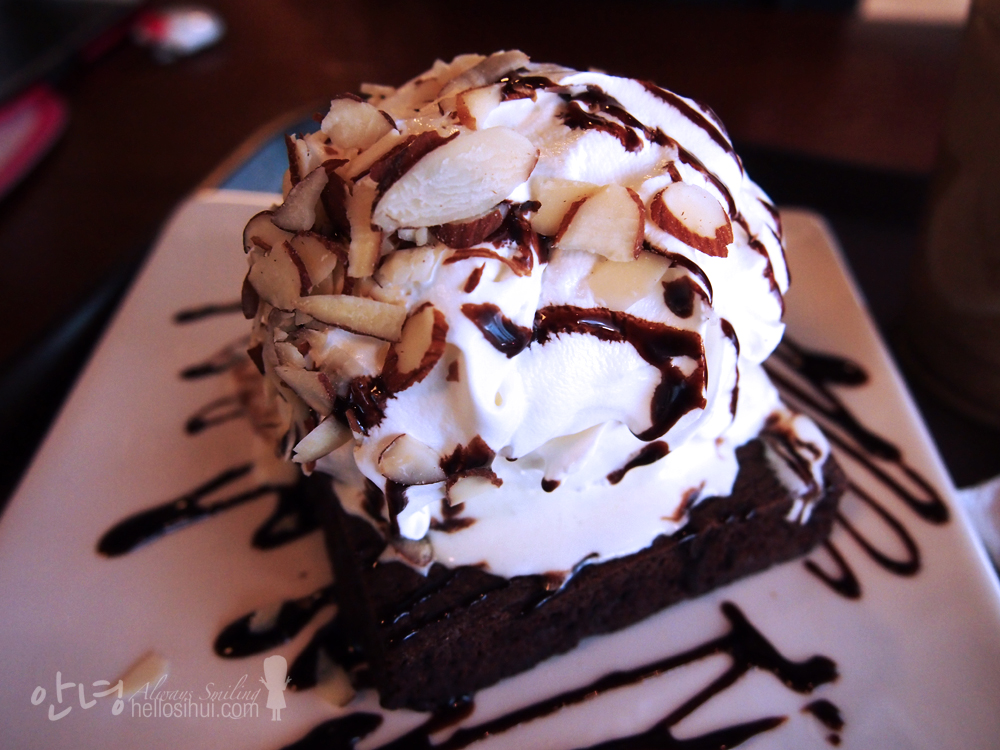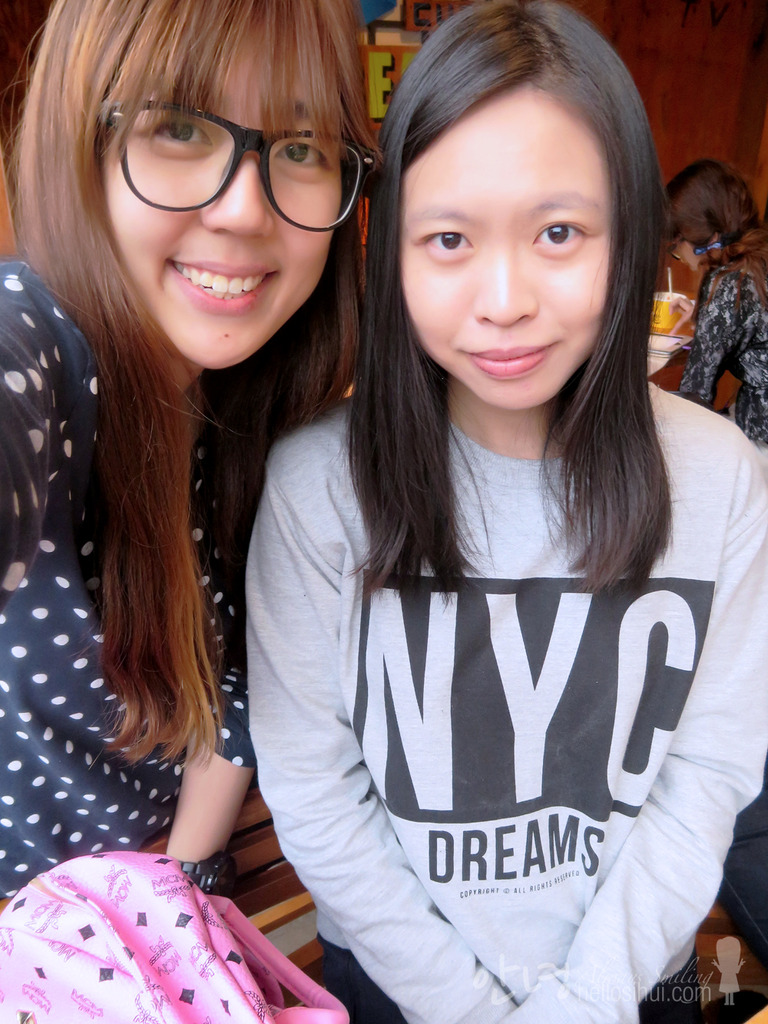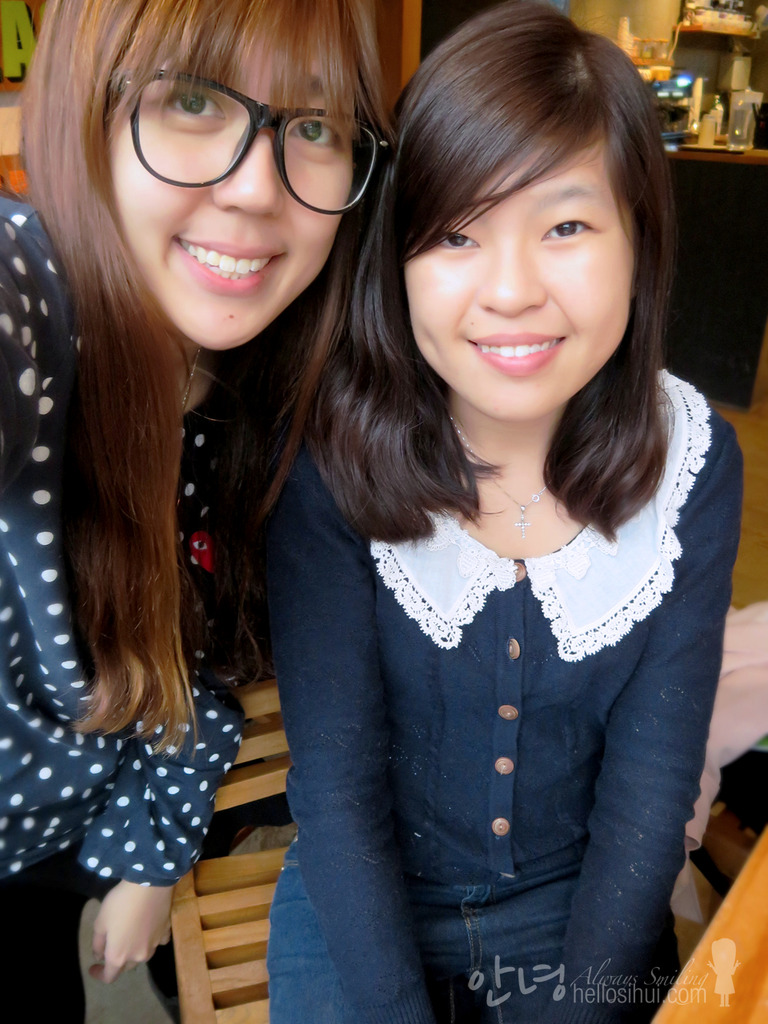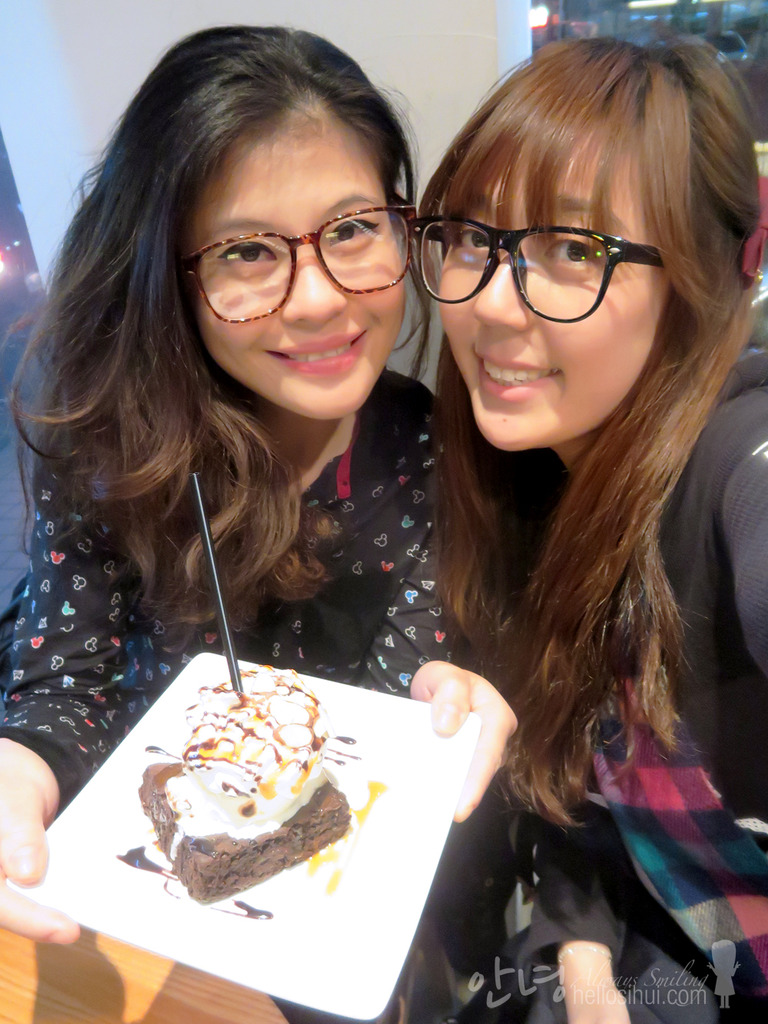 #brownie was a great birthday dessert for the birthday girls! that day was shumin's birthday! 🙂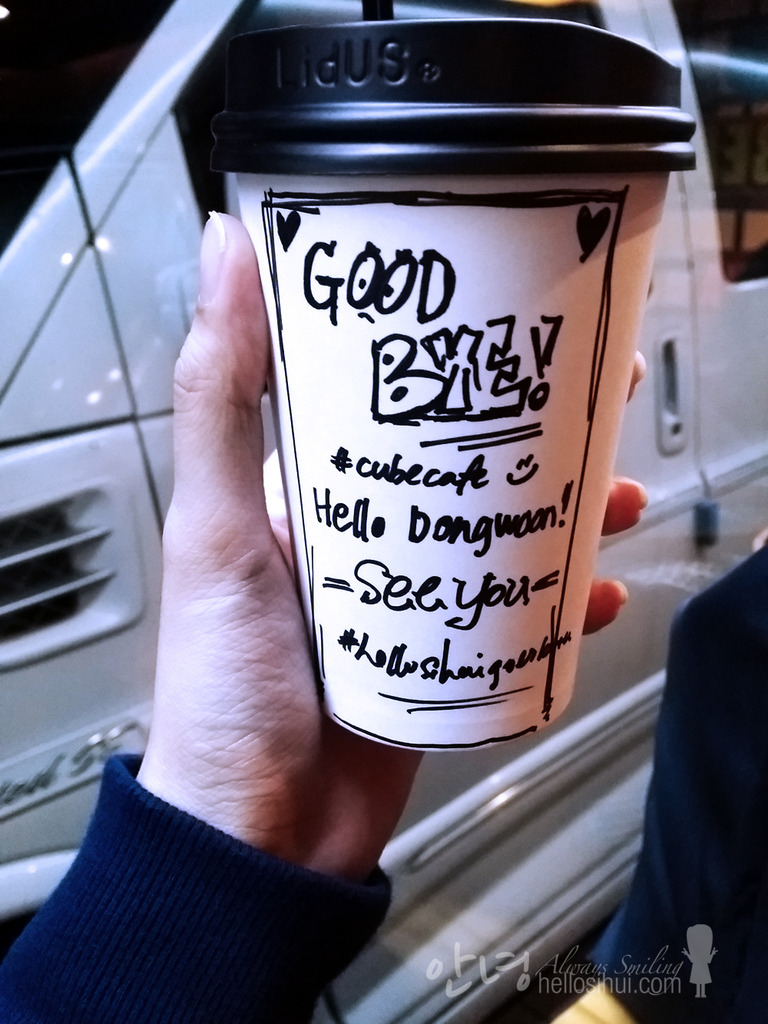 #my last day on january where I get to see dongwoon at cube cafe! lucky me! 🙂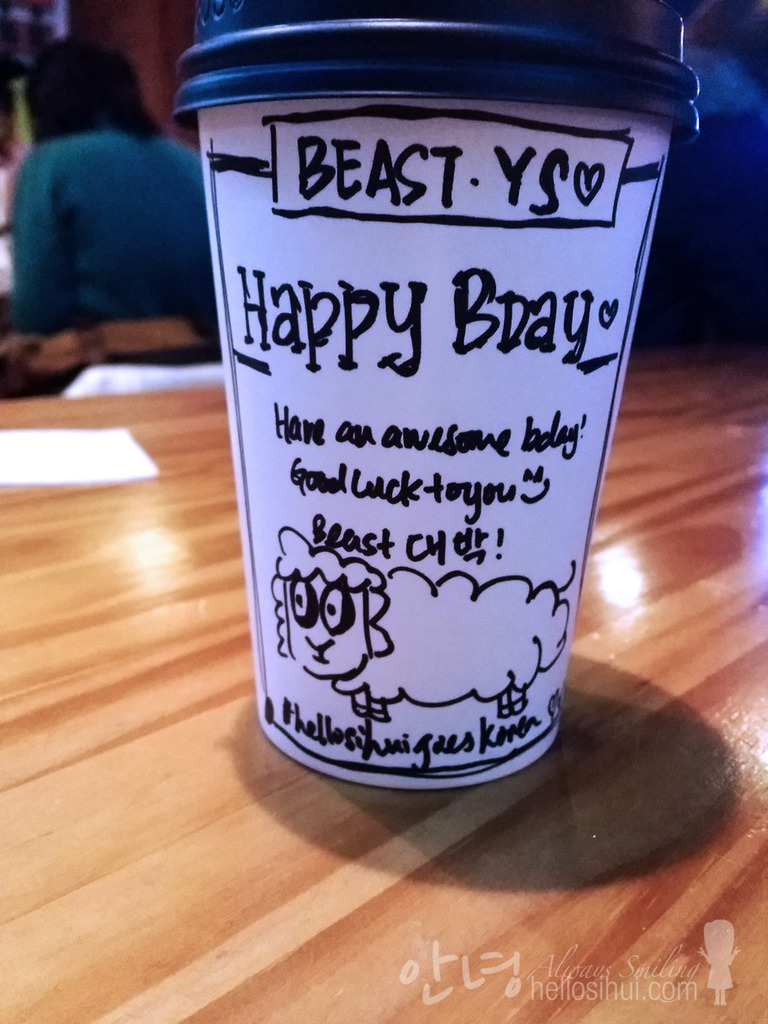 Remember I mentioned about the handprints? They have all their cube artist handprints there.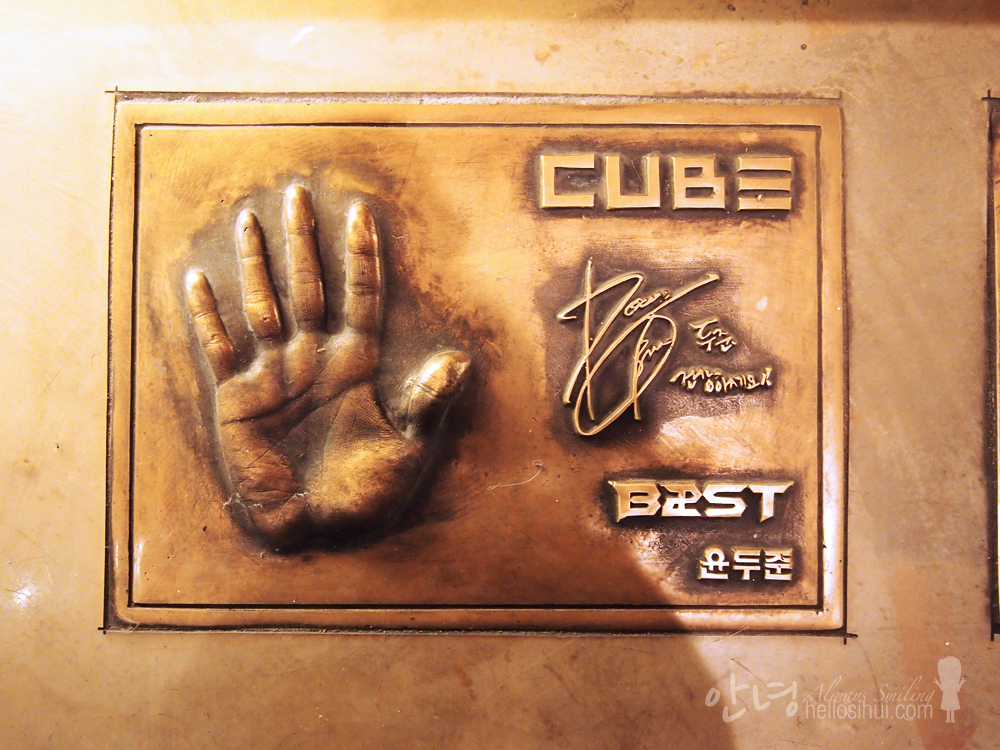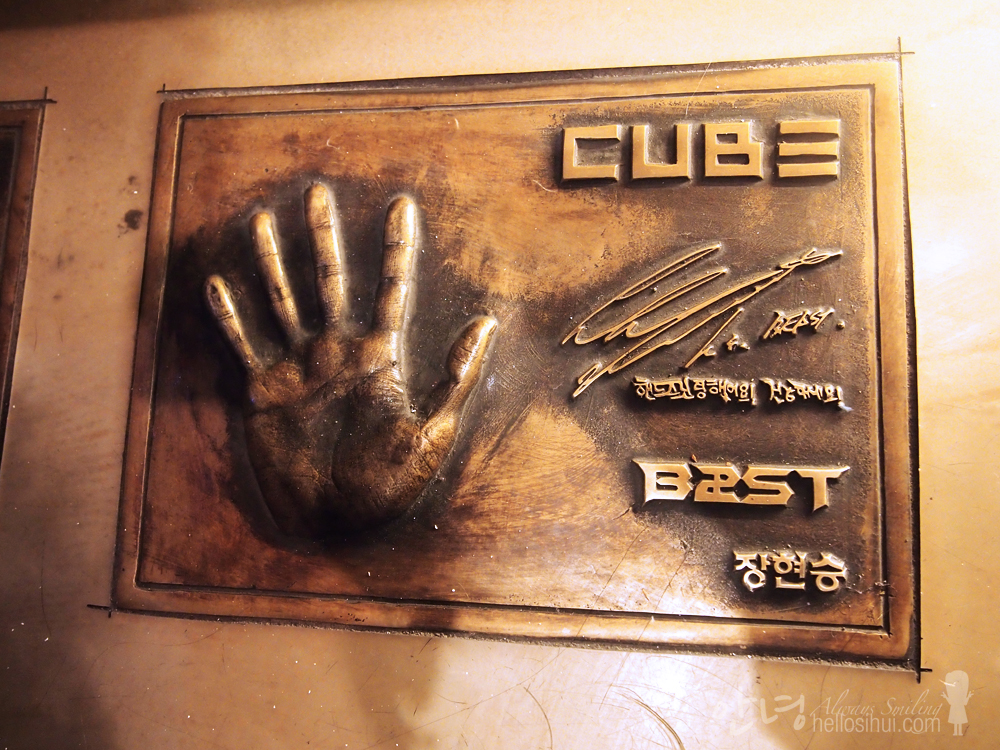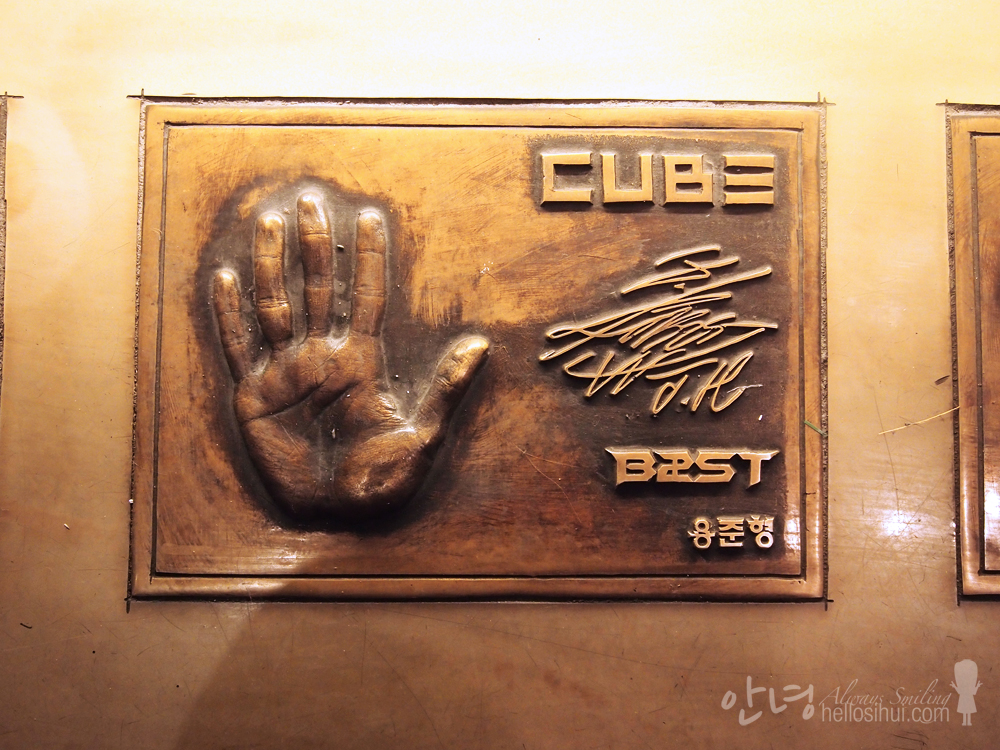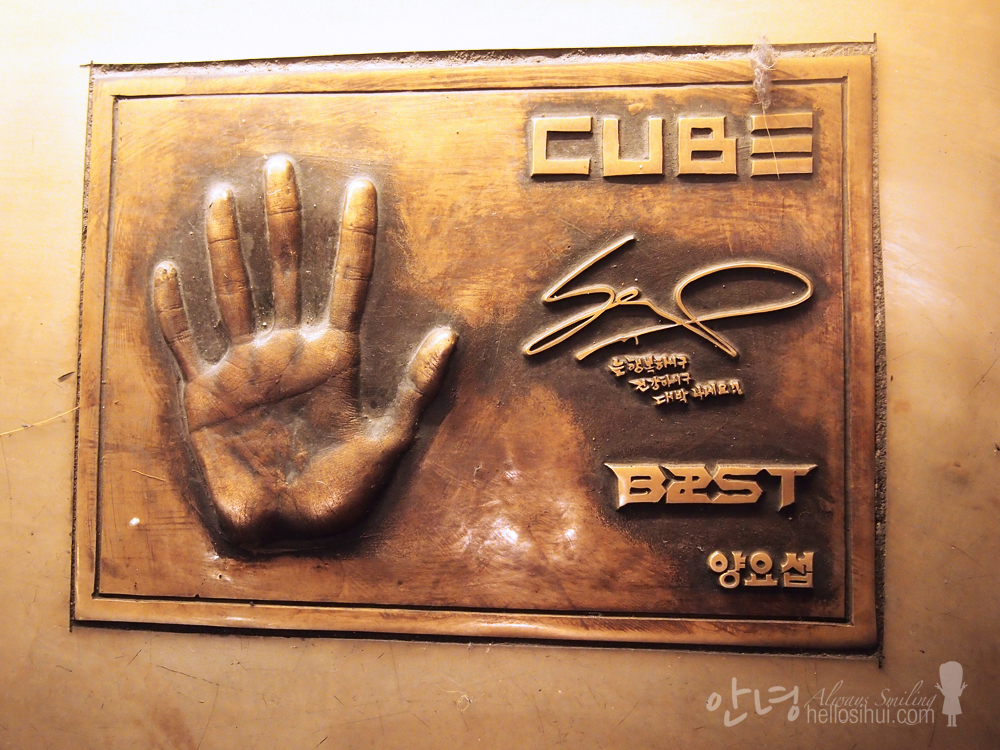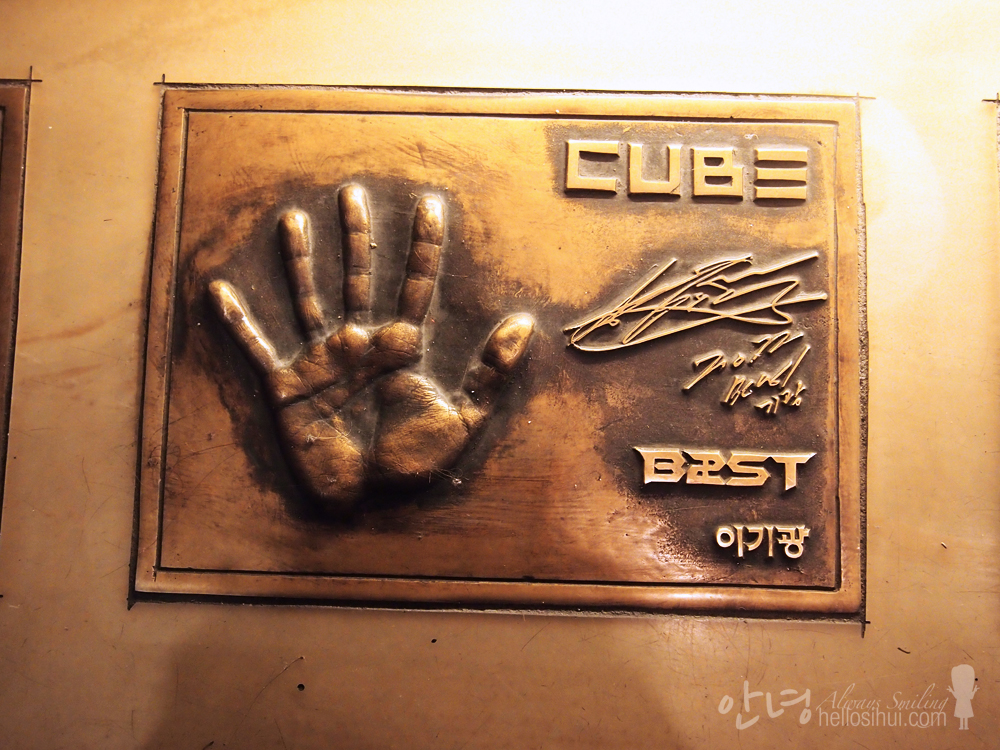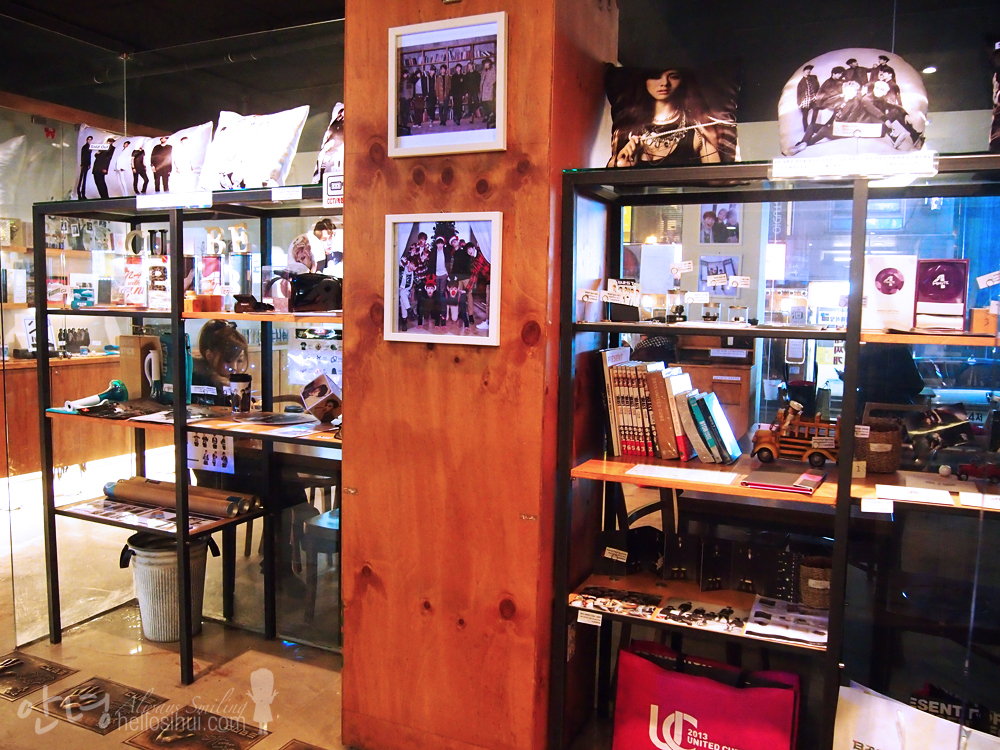 #merchandises corner where you can grab some of them back home! 🙂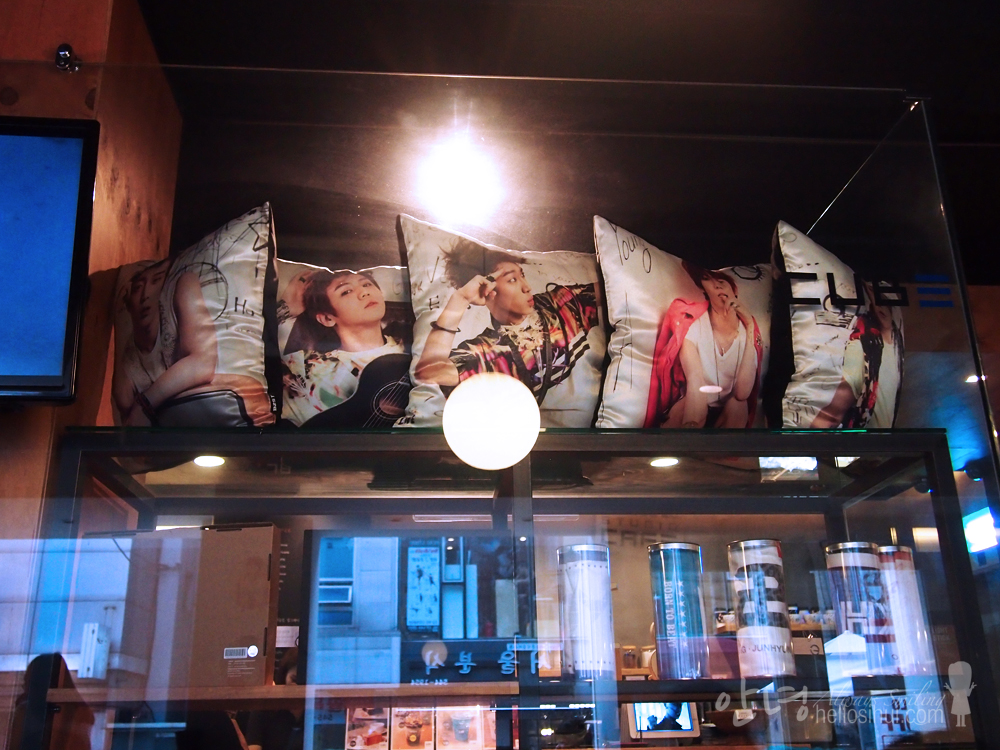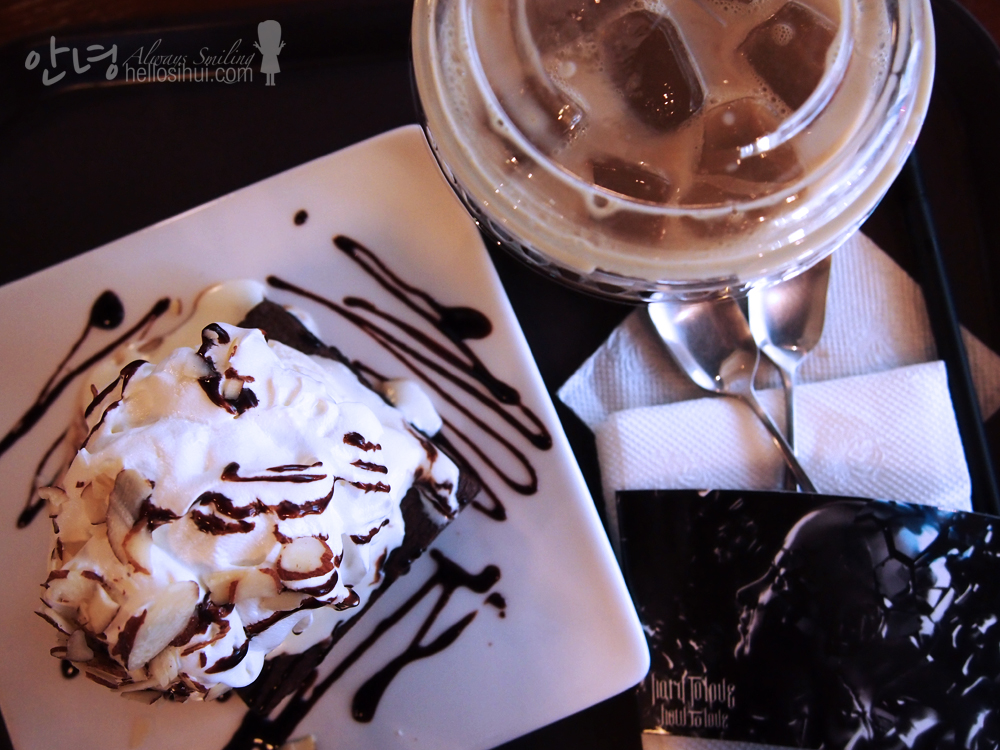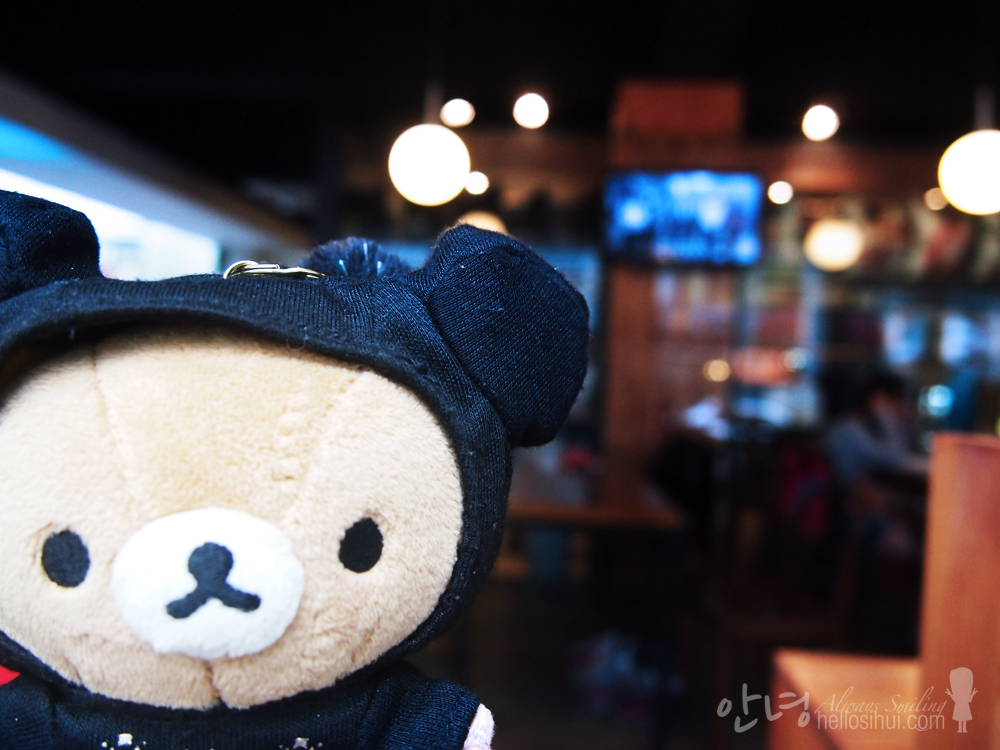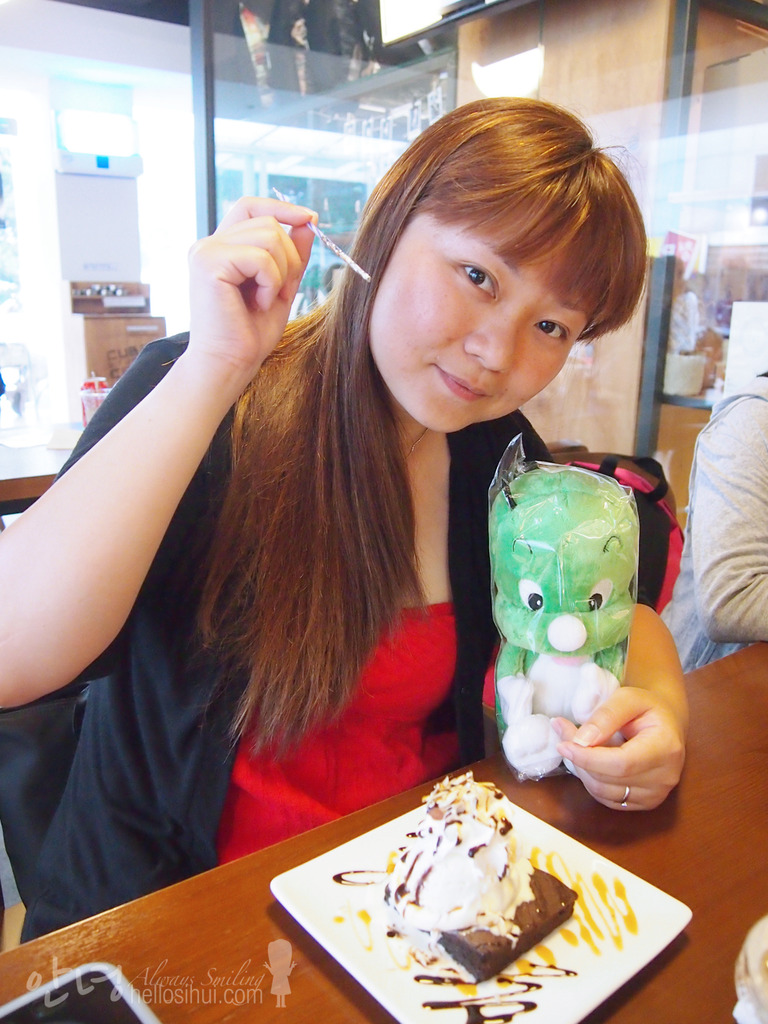 #throw an surprise event with carol that year for her birthday too 🙂 Together with dooly hehe!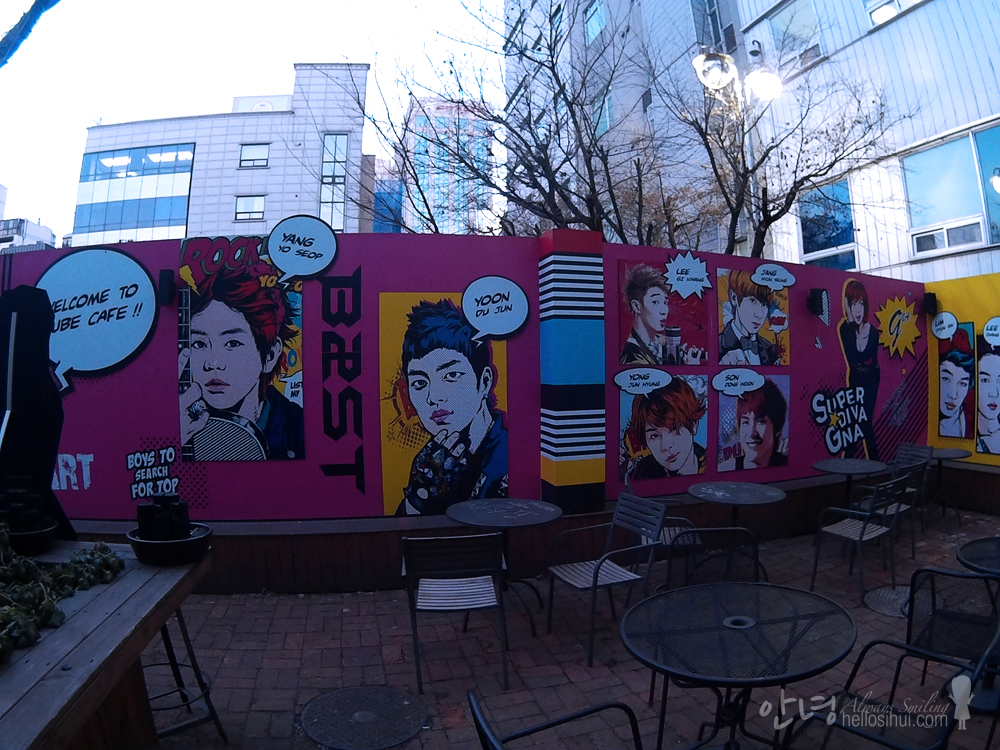 CUBE CAFE & STUDIO

Subway: Apgujeong Rodeo Station Exit 3
Direction:
Walking Route – Exit 3 you will able to see MCM, walk straight till you see the beautiful Dior Building on ur right, that very traffic junction next, turn left and continue to walk straight till you Baskin–Robbins and turned left and continuing walking and you will see CUBE Building on your right, continue walking…. You will see JYP building on your left, turn right and you will reach Cube Cafe
Bus Route – Exit 3, Take the bus 143/362/240/4318 and alight the next stop. Cross the road and walk into the street beside Baskin-Robbins. You will see CUBE Building on your right, continue walking…. You will see JYP building on your left, turn right and you will reach Cube Cafe
To visit any BEAST related cafe, read here
Tags:
2Yoon
,
4 Minutes
,
Ace Junior
,
B2st
,
beast
,
Beast Cafe
,
btob
,
cafe
,
Cafe in Apgujeong
,
Cafe in Cheongdamdong
,
cafe in korea
,
Cafe in Seoul
,
CLC
,
Cube Cafe
,
Cube Cafe & Studio
,
Cube Entertainment
,
G.NA
,
Gina Jane Choi
,
Huh Gak
,
Hyuna
,
Jang Hyunseung
,
Jung Il-hoon
,
Lee Changsub
,
Lee Gikwang
,
Lee Minhyuk
,
Lim Hyun-sik
,
Nam Ji-hyun
,
Rain
,
Roh Ji-Hoon
,
Seo Eunkwang
,
Shin Dong-geun
,
Shin Ji Hoon
,
Son Dongwoon
,
Trouble Maker
,
Yang Yoseob
,
Yong Junhyung
,
Yook Sungjae
,
Yoon Doojoon
,
尹斗俊
,
李起光
,
東雲
,
梁耀燮
,
金泫我
,
龍俊亨
,
권소현
,
김현아
,
남지현
,
비스트
,
비투비
,
서은광
,
손동운
,
양요섭
,
용준형
,
유나이티드 큐브 엔터테인먼트
,
윤두준
,
이기광
,
이민혁
,
이창섭
,
장현승
,
전지윤
,
최지나
,
큐브 엔터테인먼트
,
포미닛
,
허가윤
---
---