[#fly2NZ] New Zealand Day 1
[#HELLOSIHUIGOESNZ Oct-Nov 2017]
Travel with Air New Zealand.
We bought our air fare via Singapore Airline, but they co-share with Air New Zealand. It's felt reasonable for me since I generally prefer direct flight (you can take SQ plane if you pick the option of transit in Sydney) and this is the best flight to Auckland.
We bought our multi-cities ticket Singapore > Auckland + Christchurch > Singapore at about SGD1,400. It's pretty pricey for a low peak season but this is the best we fare! Any day earlier or later cost near SGD1,800. I know there's many SQ promotion going around but, as we doing multi-cities and we don't want to waste any time taking domestic flight back to Auckland so we go ahead with doing multi-cities ticket.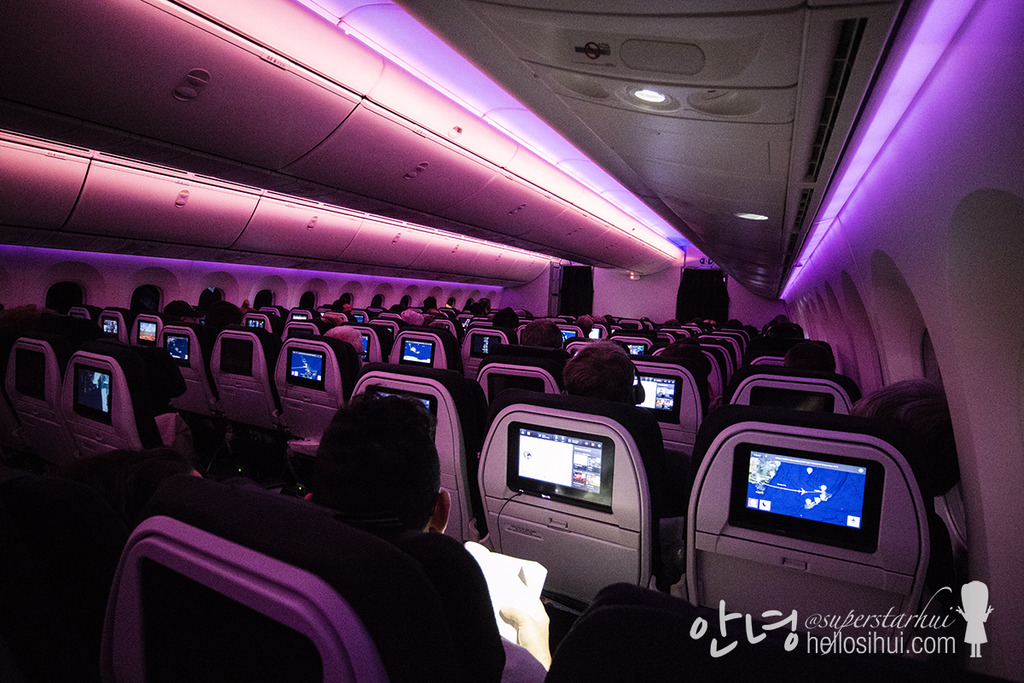 I thought it's good to experience different airline too. NZ's safety precaution VCR is pretty interesting; you should pay attention to it if you are taking them next time.
Interesting Facts on AIR NZ
1) You can chat with your fellow passengers as long you got their seat number
2) Ordering any other snacks/drink/wine through the touch screen tv, make life easier
3) They served decent food, and they have New Zealand Ice cream for snack *yums
Follow me: IG @superstarhui / Dayre @superstarhui
#hellosihuigoesNZ for New Zealand travels
#hellosihuigoeskorea for Korea travels
#hellosihuigoestravels for any travel destination! 🙂
---
---