Prelude: #hellosihuigoesNZ
Back from #hellosihuigoesNZ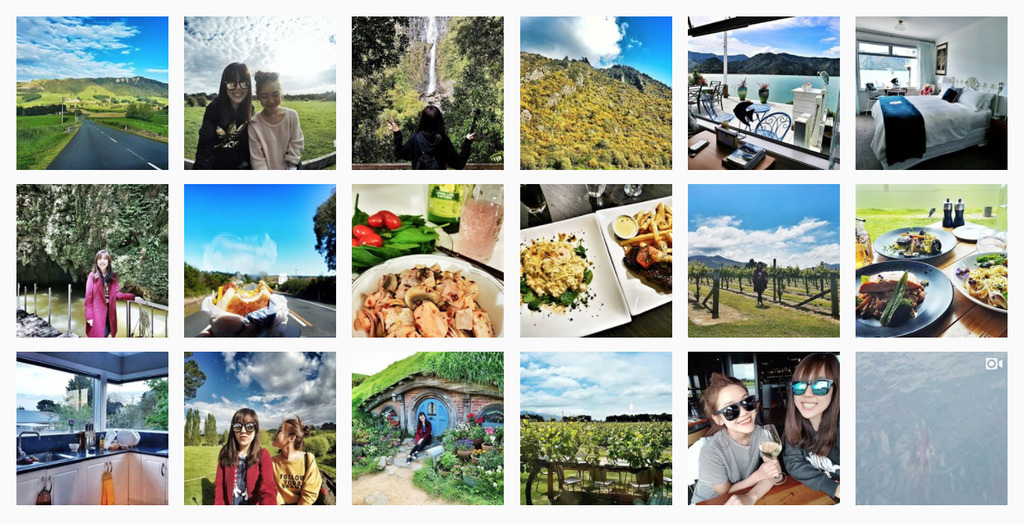 So, after a good 20 days, I am back in Singapore. Actually, technically not yet, I was typing this on my return flight high above Mount Cook. (Amazing view seriously, I love Mount Cook adventure, its pretty and amazing! We even did our driving there without GPS just because we recongise the way there eventually!)
North or South Island?
South Island, if you only want to do 1 island, or have a limit of 2 weeks' budget.
If you want to do both island, suggestion to be North first, then South. This way, you will appreciate better because South is incredible beautiful.
Eat in or Eat Out?
Coffee are the best, my friend said. Their Ice Coffee topped with whipped cream and vanila ice cream and choco powder makes it a whole new level of drinking Ice Coffee. Explore cafes/restuarants and vineyards instead of going to the pops places probably works the best.
Countdown and New World are the most popular grocerious stores around that turn kitchen into Magic. If you happened to be in a small town, no fear, there's foursquare for you. Good enough to do small cookings
Expensive?
Yes, New Zealand is really expensive. Petrol is expensive, eating out is a little pricey too. And Attractions (in the North Island) usually paid and they are quite over-rated too.
I will share slowly share all my adventure and thoughts regards to my #hellosihuigoesNZ here, meanwhile you can check out my other updates too.
Follow me: IG @superstarhui / Dayre @superstarhui
#hellosihuigoeskorea for korea travels
#hellosihuigoestravels for any travel destination! 🙂
---
---