SUMMER HOKKAIDO 2018 – DAY 4: Shirogane Blue Pond + Shikisai No Oka
[Travel in August 2018]
Shirogane Blue Pond just like it name, it is famous because of the colour blue. The reason why the pond is in blue colour because the natural minerals dissolved in the water.
This Shirogane Blue Pond also make it way to Apple Wallpaper too. (default setting selection from apple wallpaper in system preference)
Shirogane Blue Pond
It's a fair bit of walk, not too far from the carpark. It takes about 10minutes walk. I remembered my cousin and I was walking our pokemon (in app) to accumulate steps! haha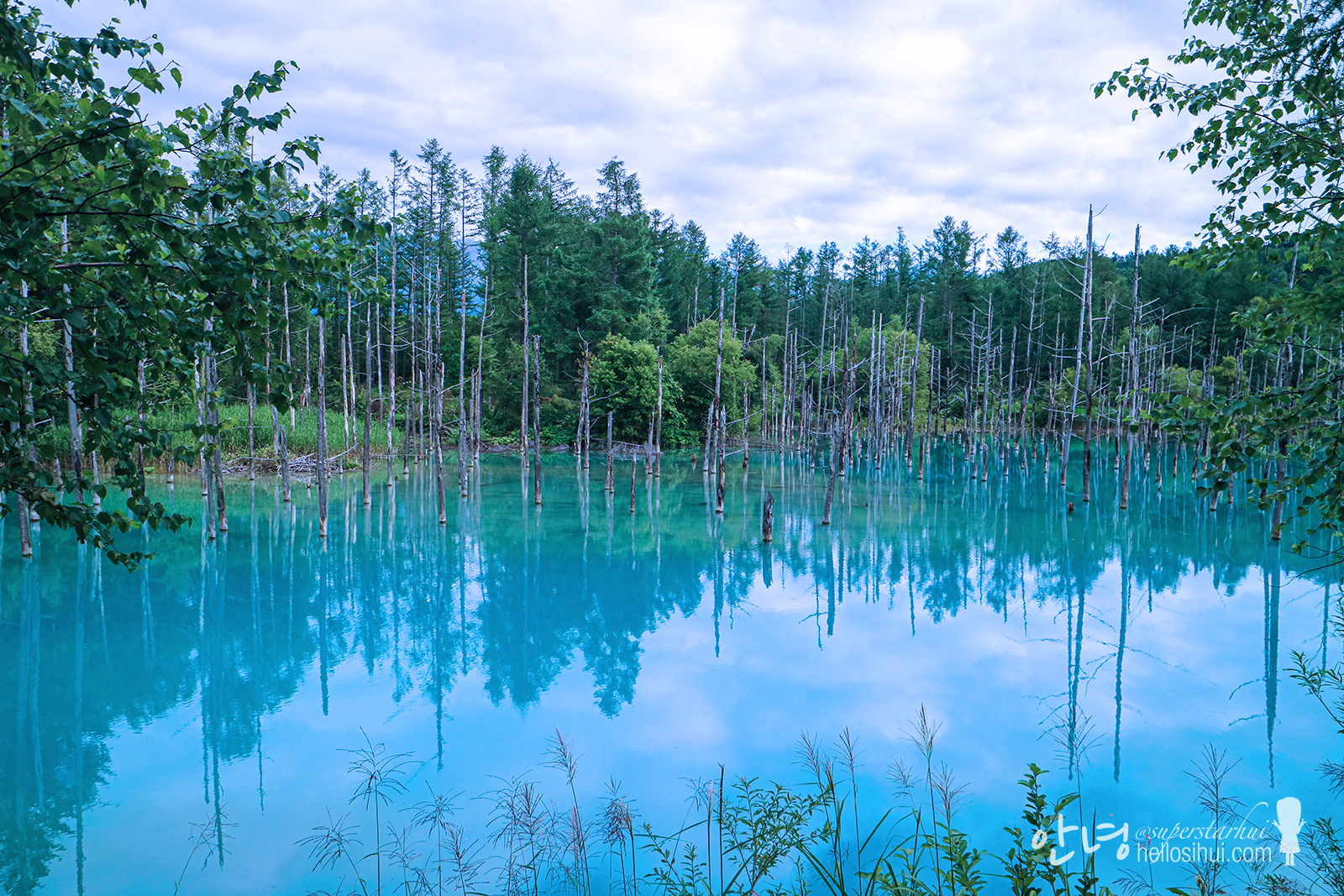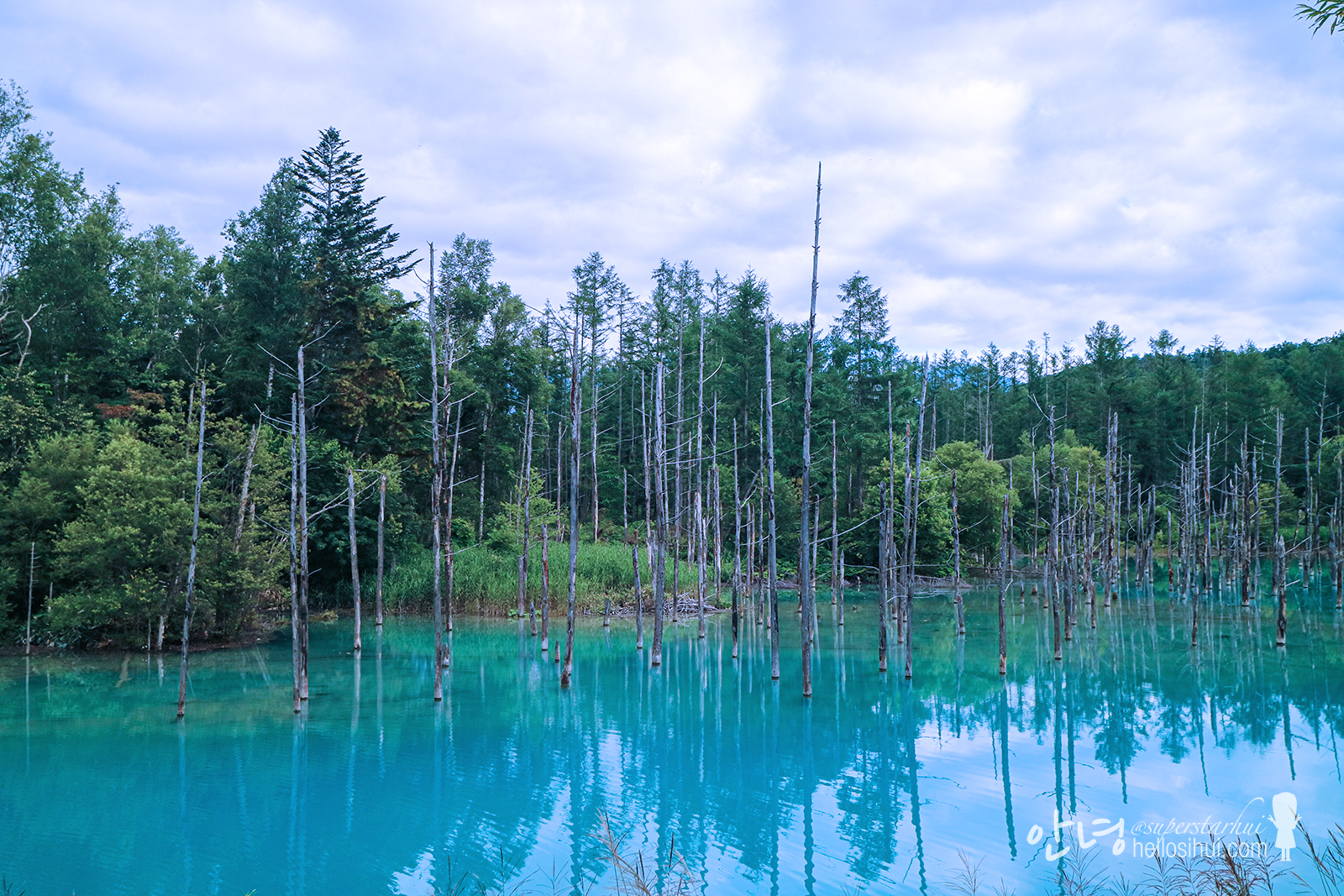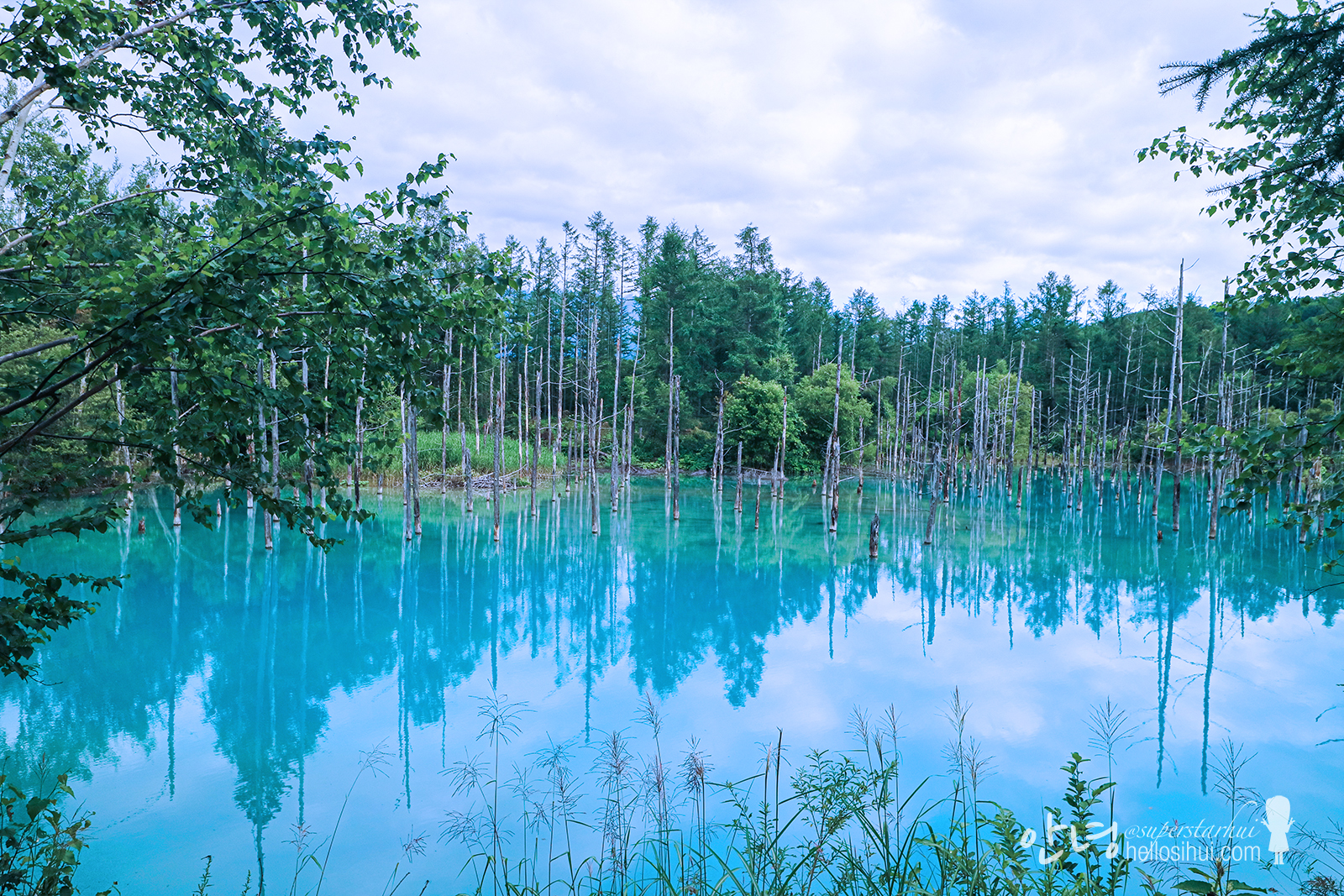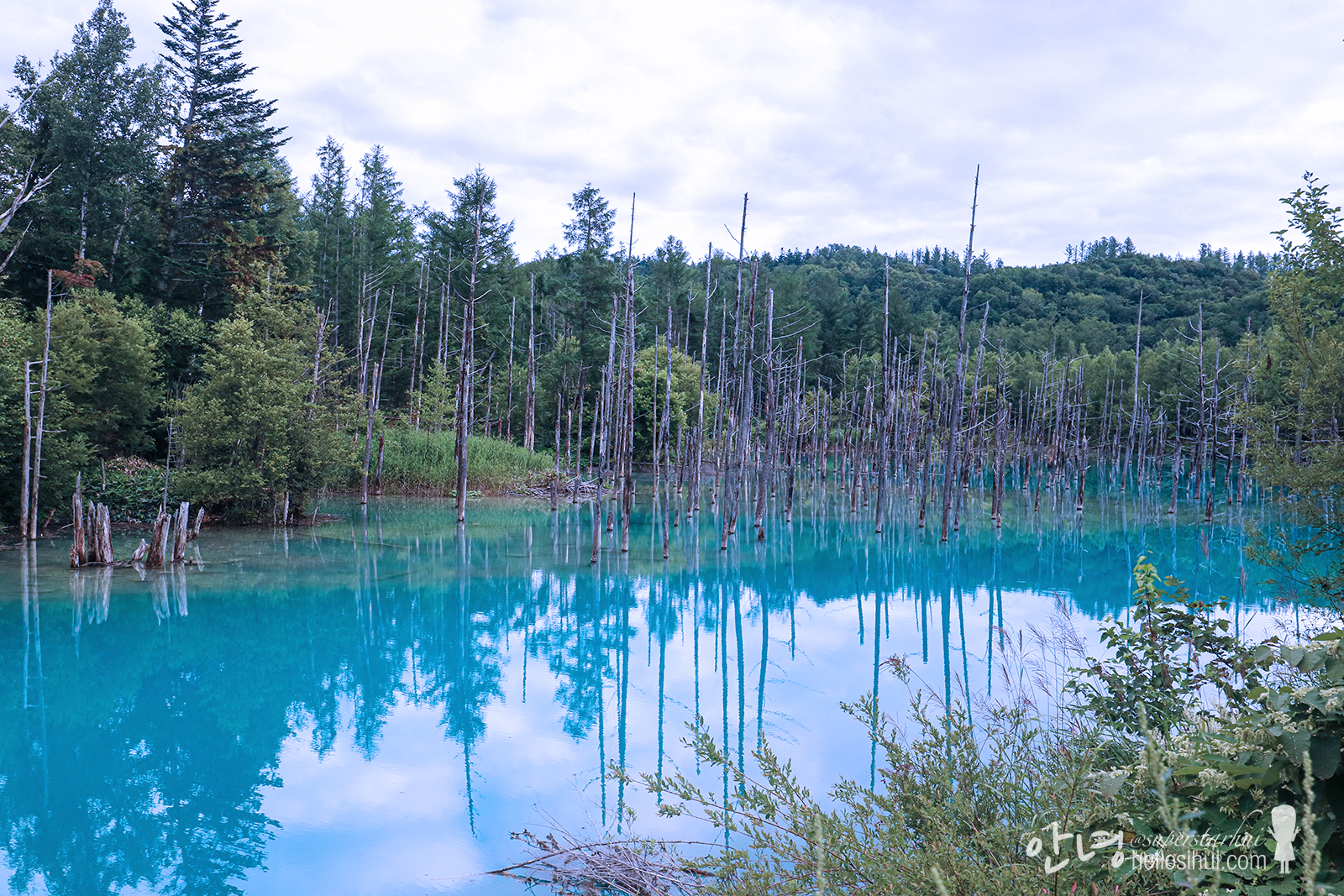 Caught us at admiring the beauty of this blue pond.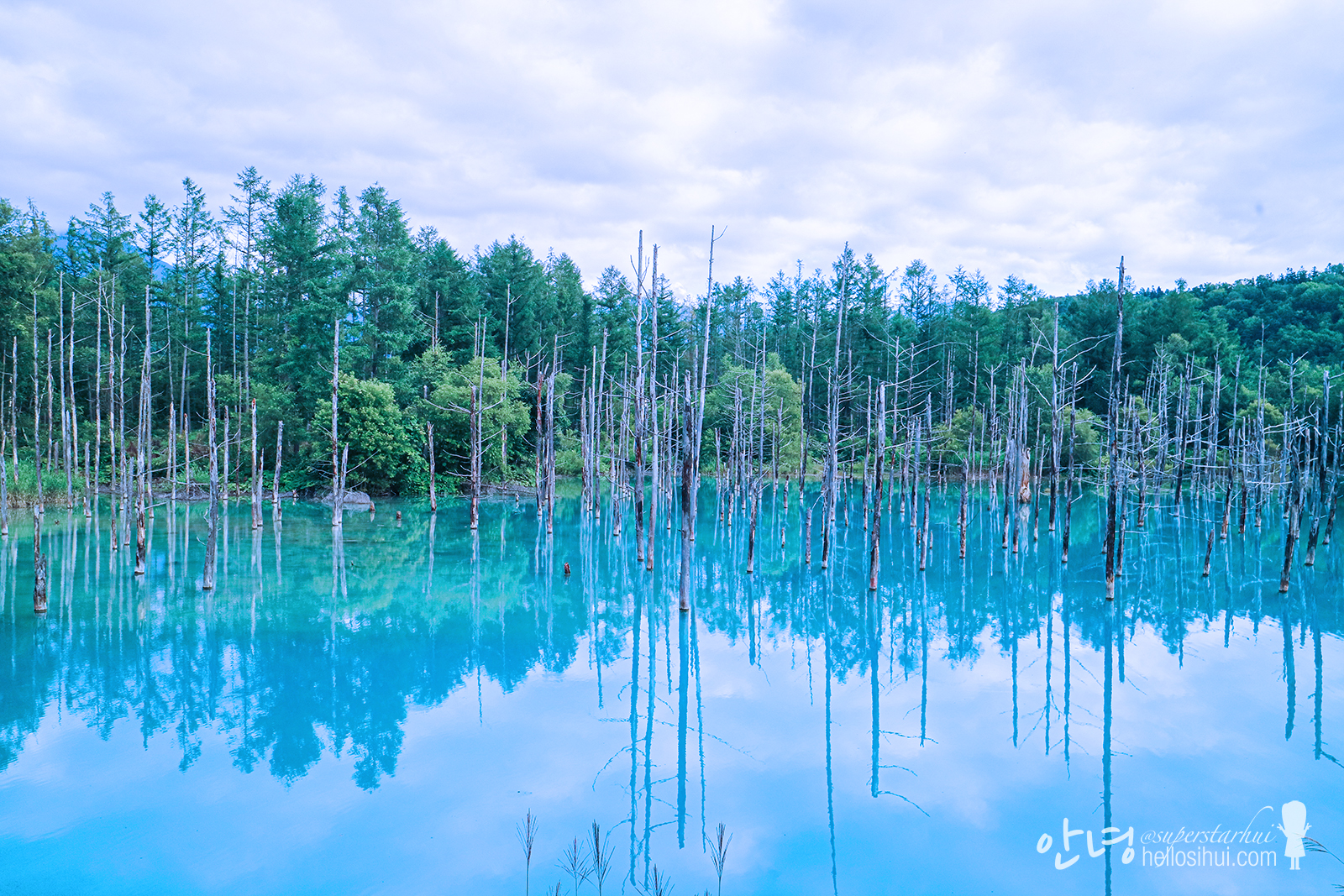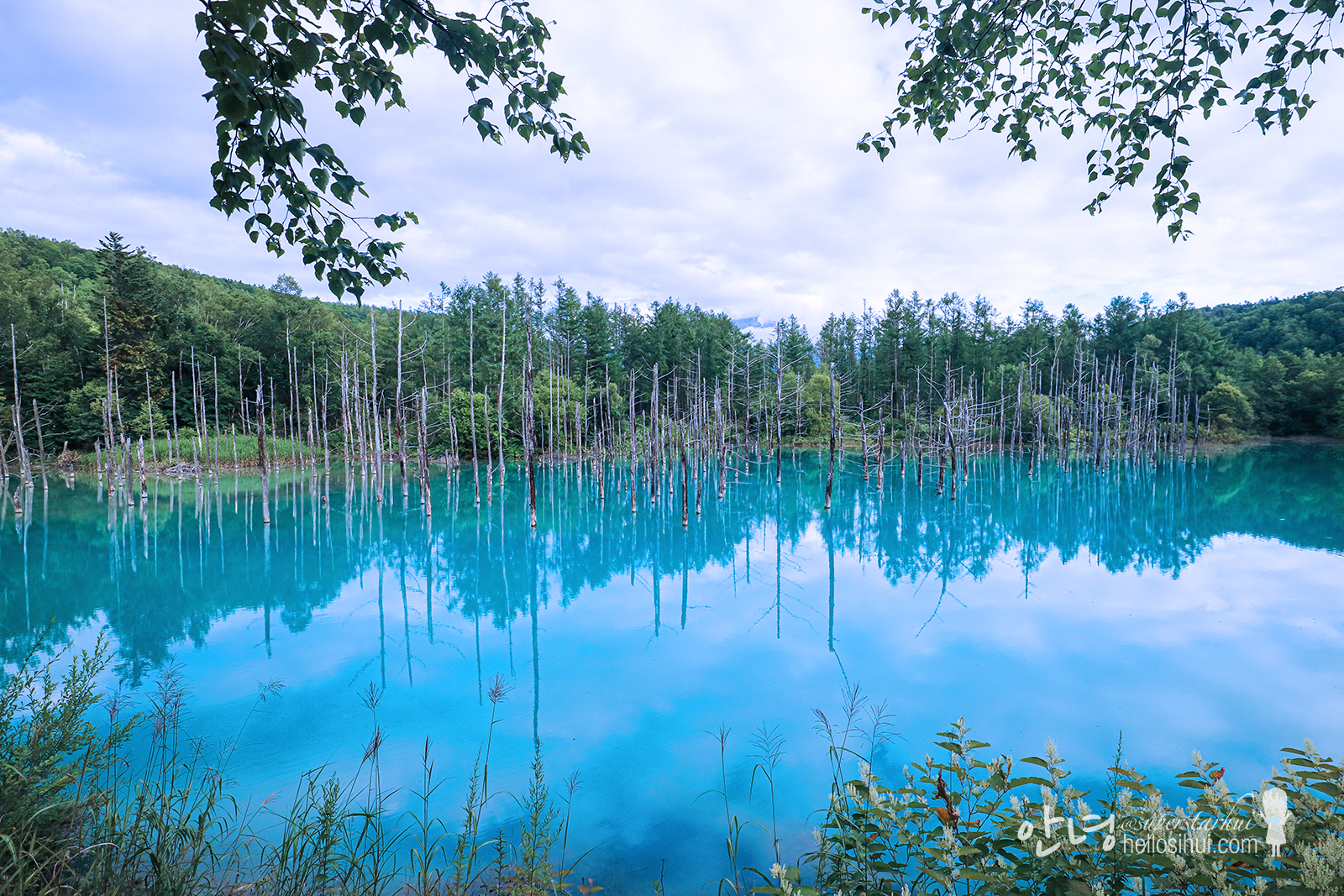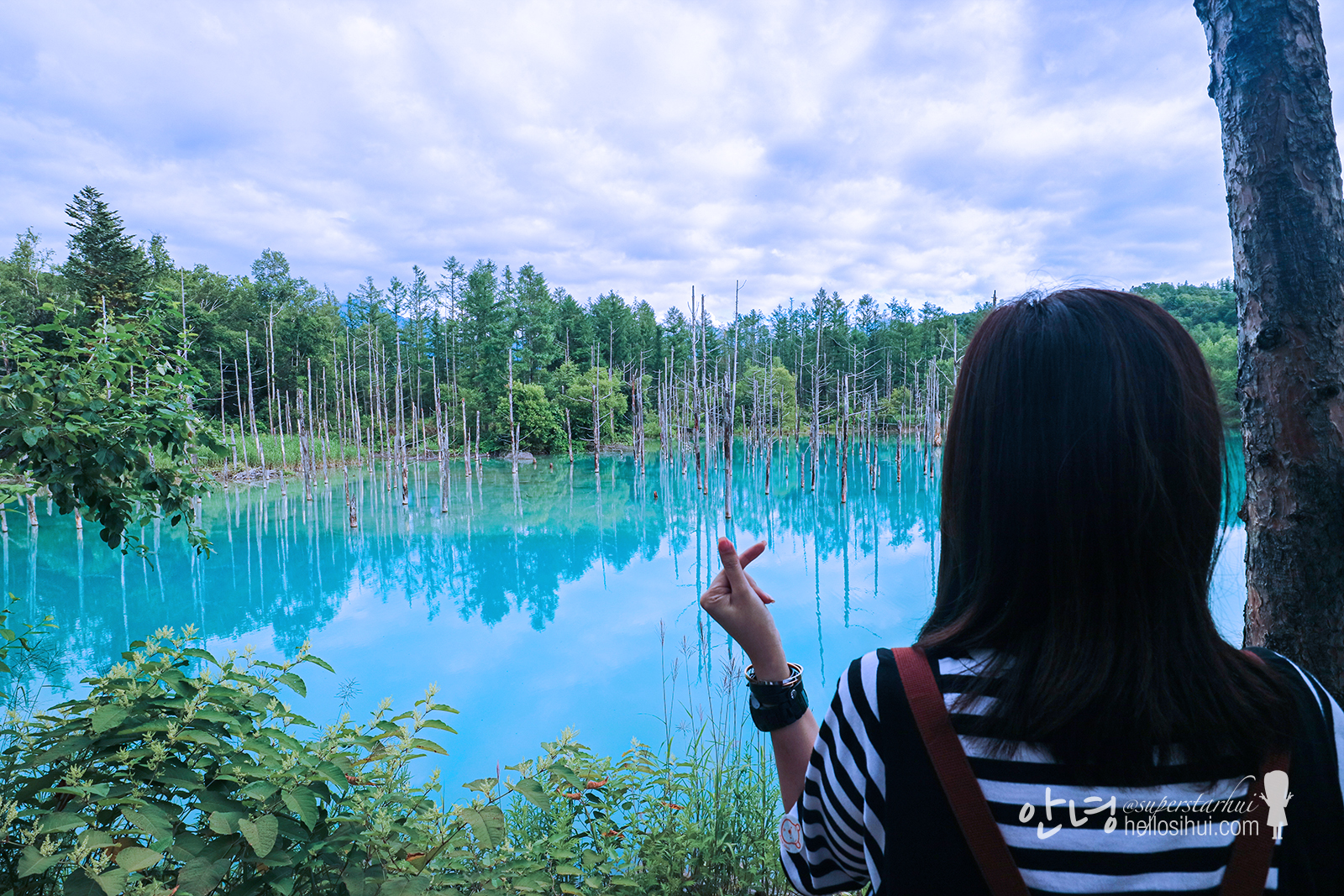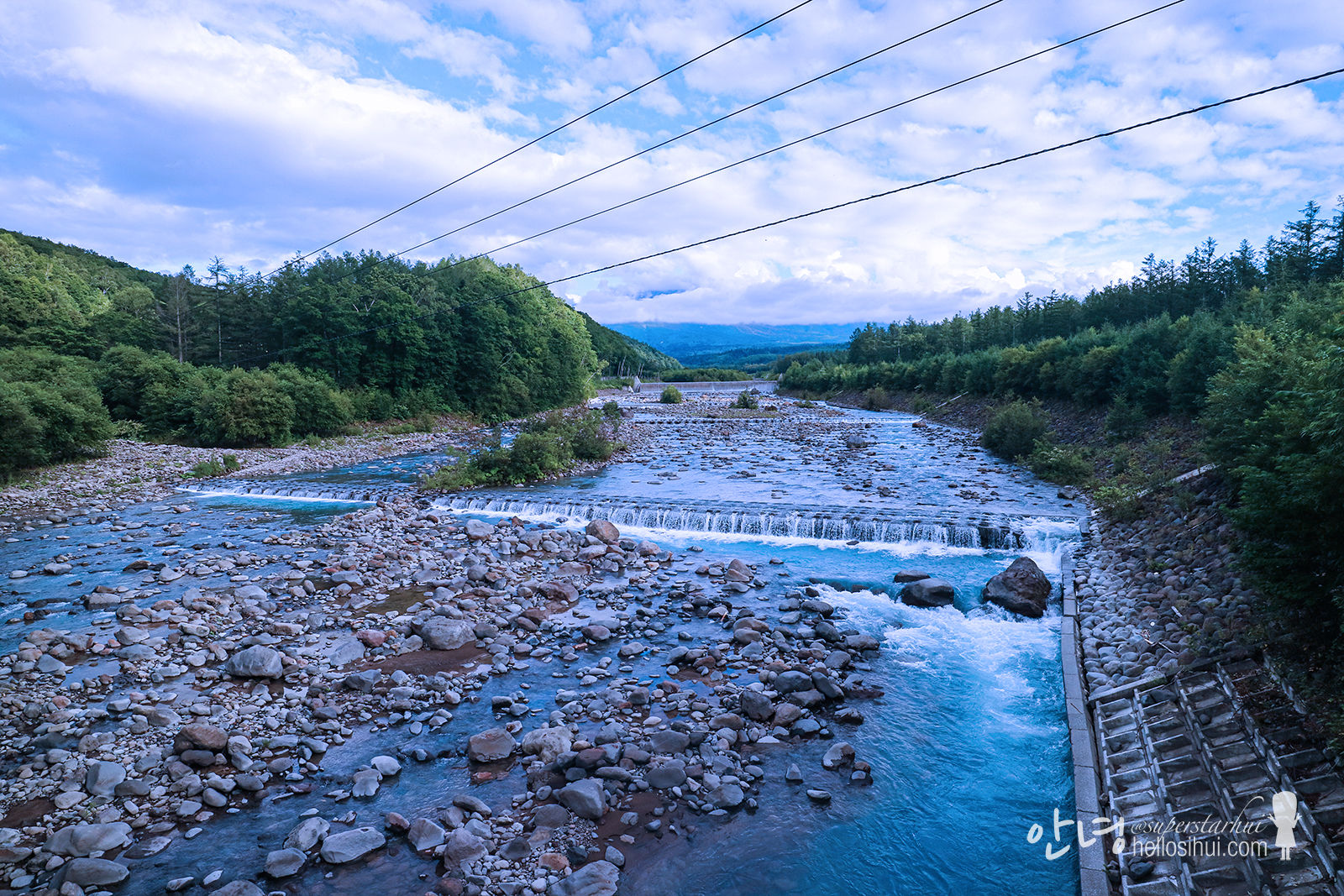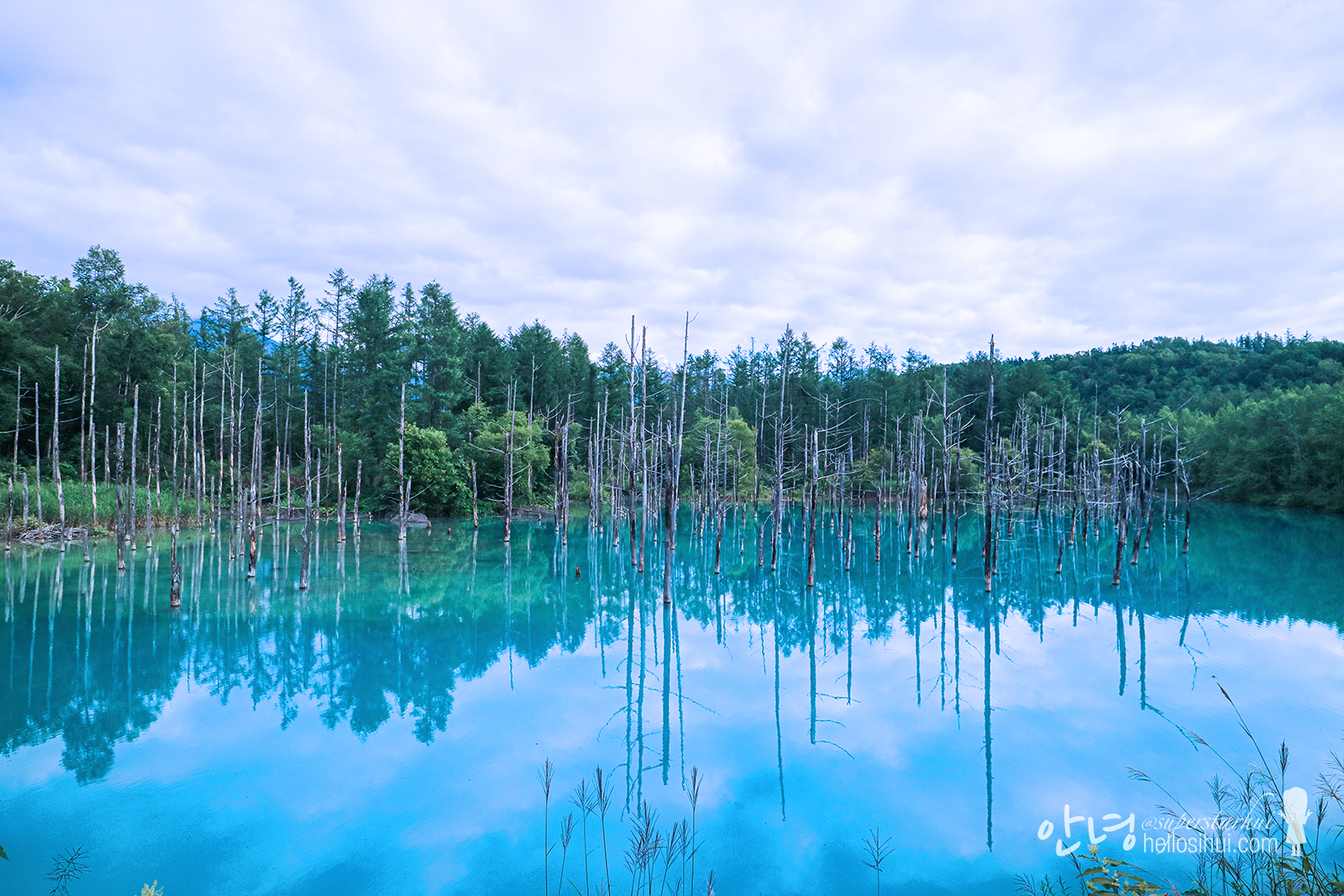 ---
Shikisai No Oka
Here's the main highlight of Biei, as well as my summer hokkaido trip – Shikisai No Oka.
The beauty of this flower gardens is a paradise, a paradise of colourful blossom beauty. You get to see flowers blooming from spring all the way to fall. In this spectacular panoramic scenery, probably makes you speechless. Oh, this flower garden is 15 hectares big! How do you even count that?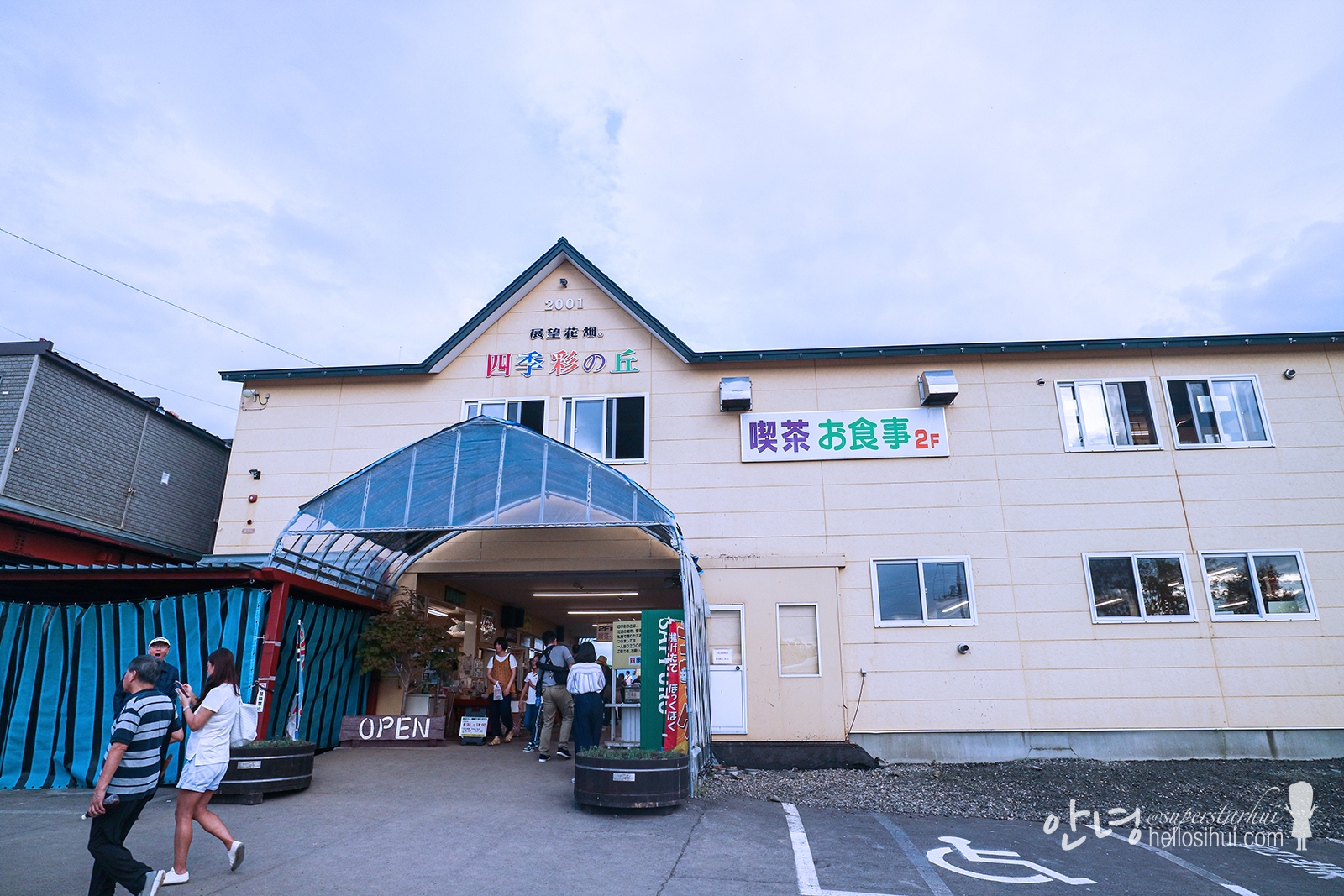 Greeted by this 2 very cute wheat roll bales, say hello!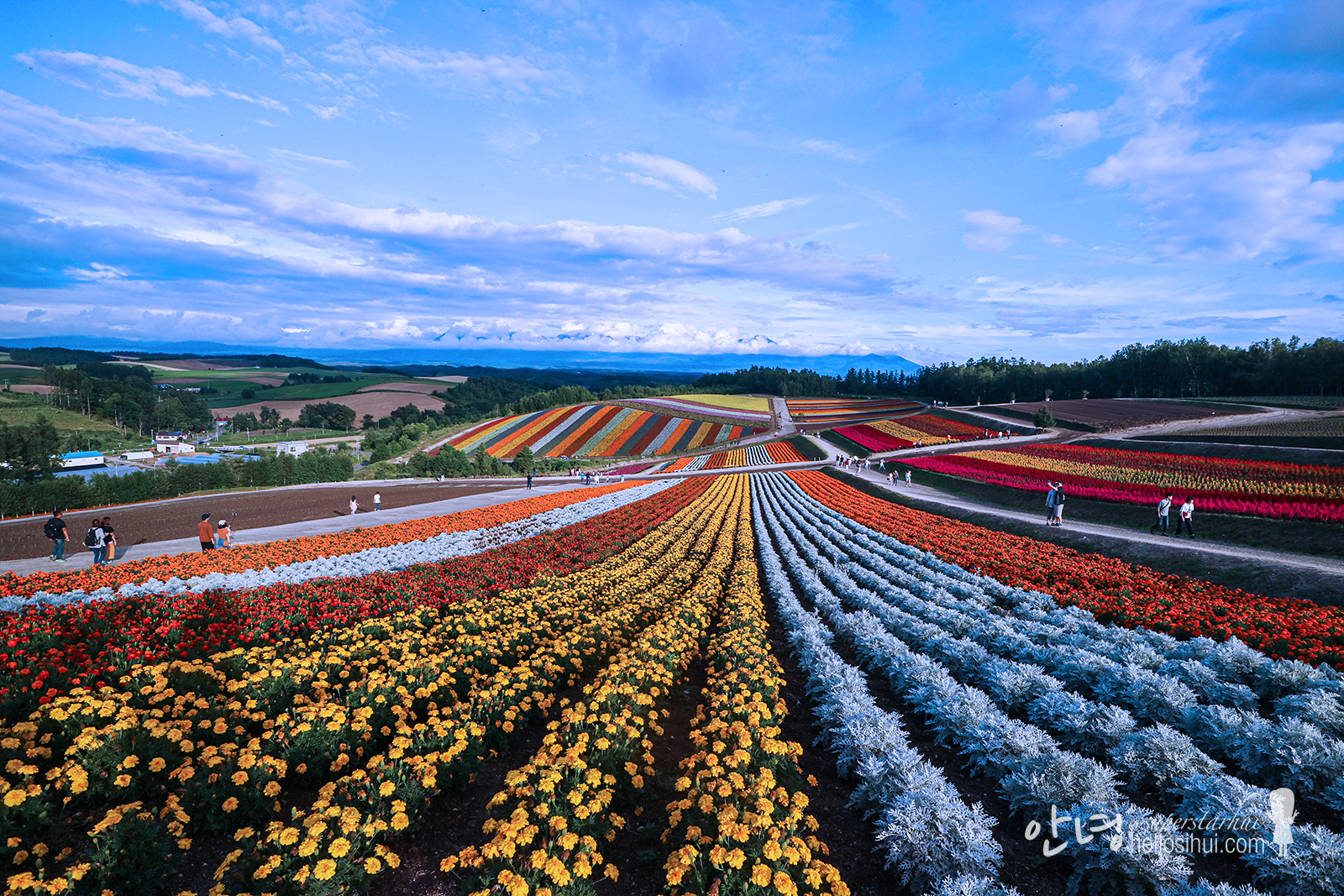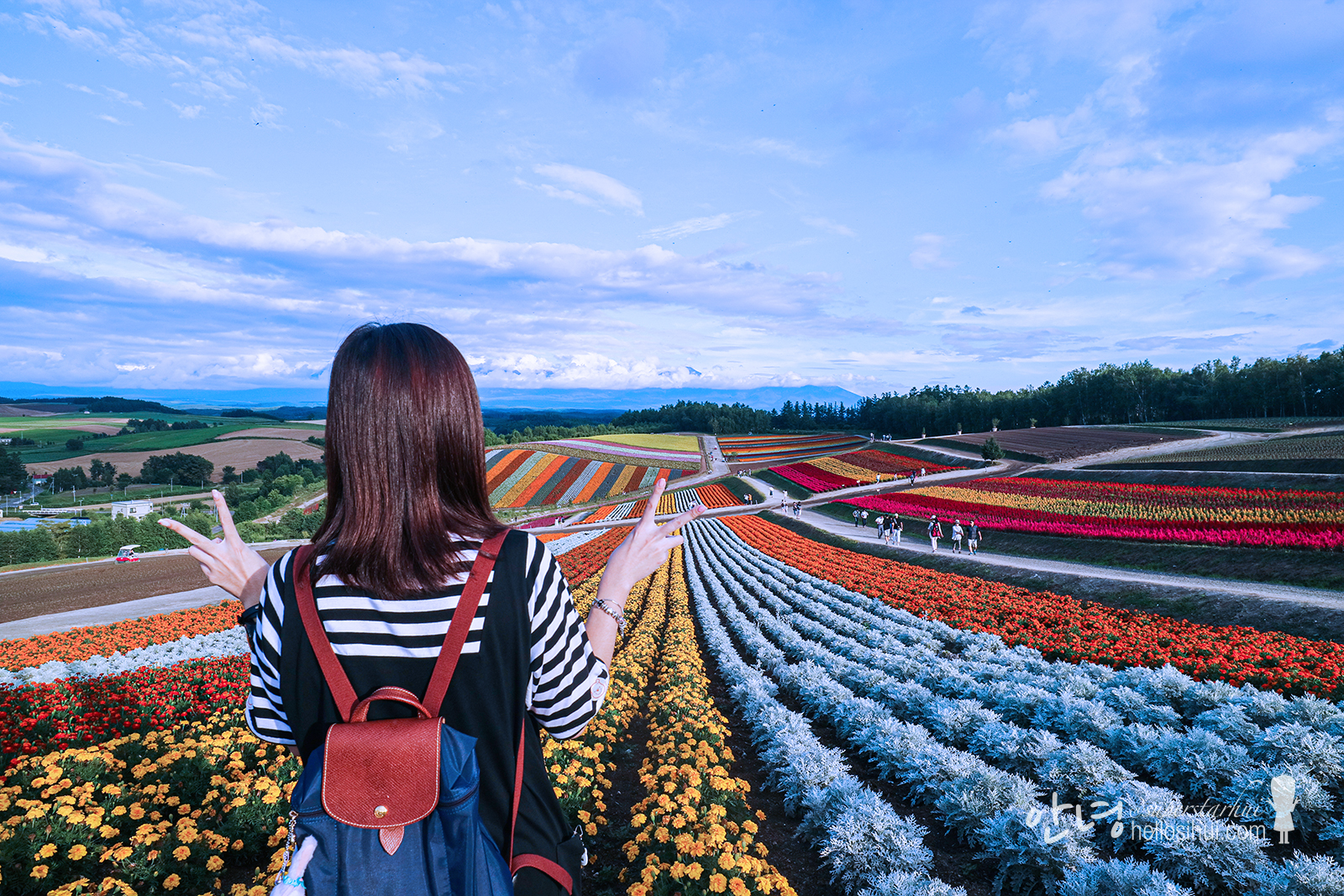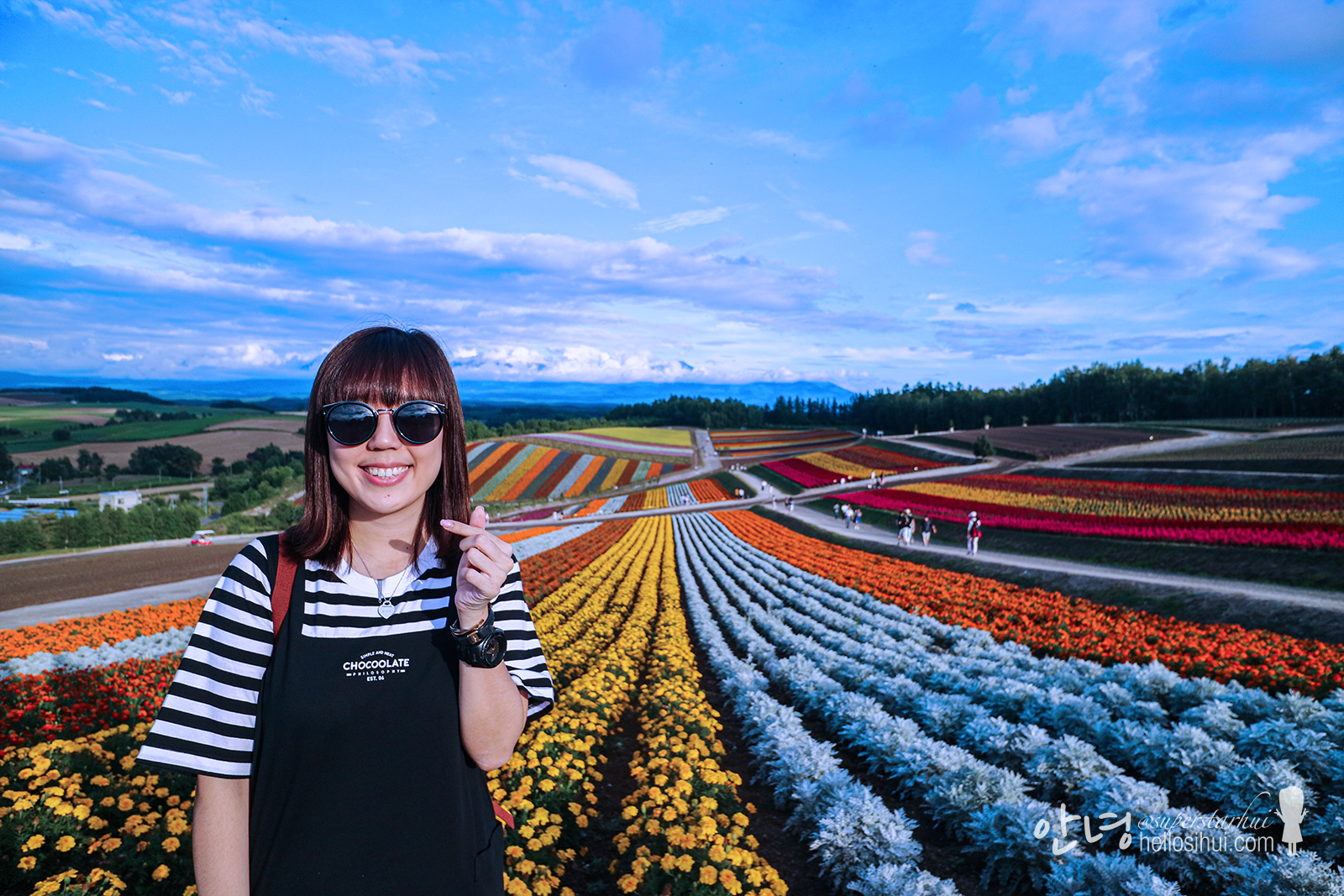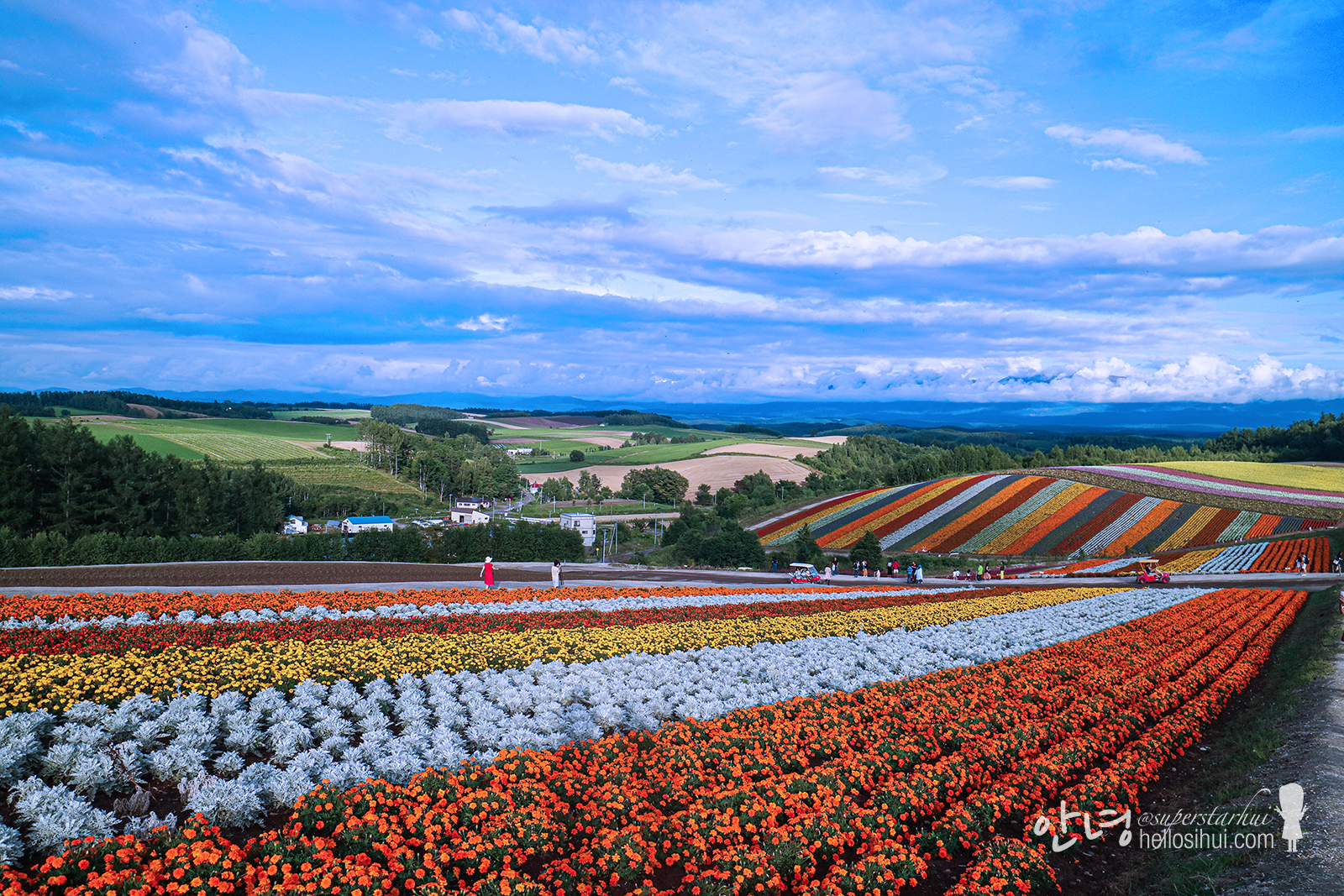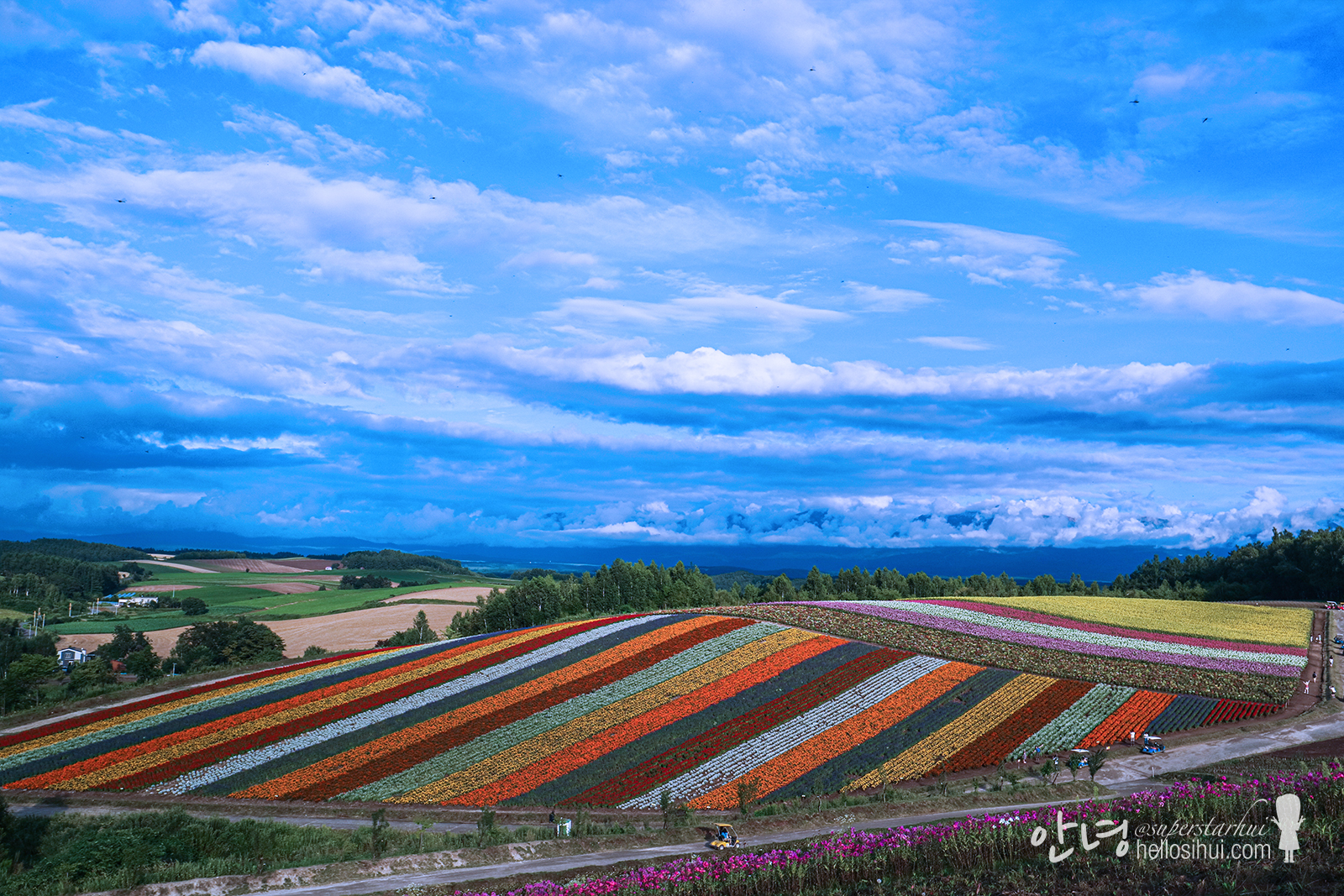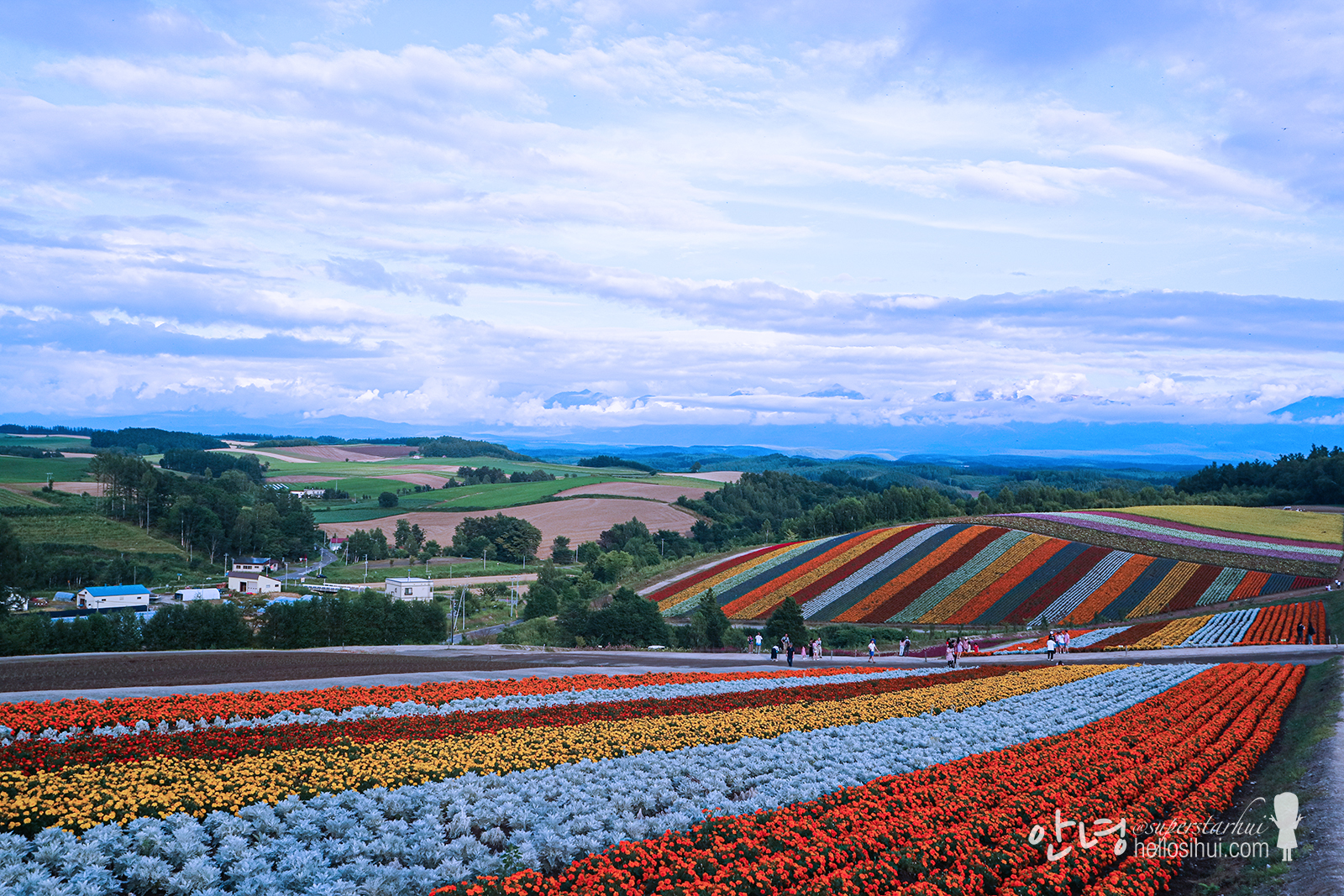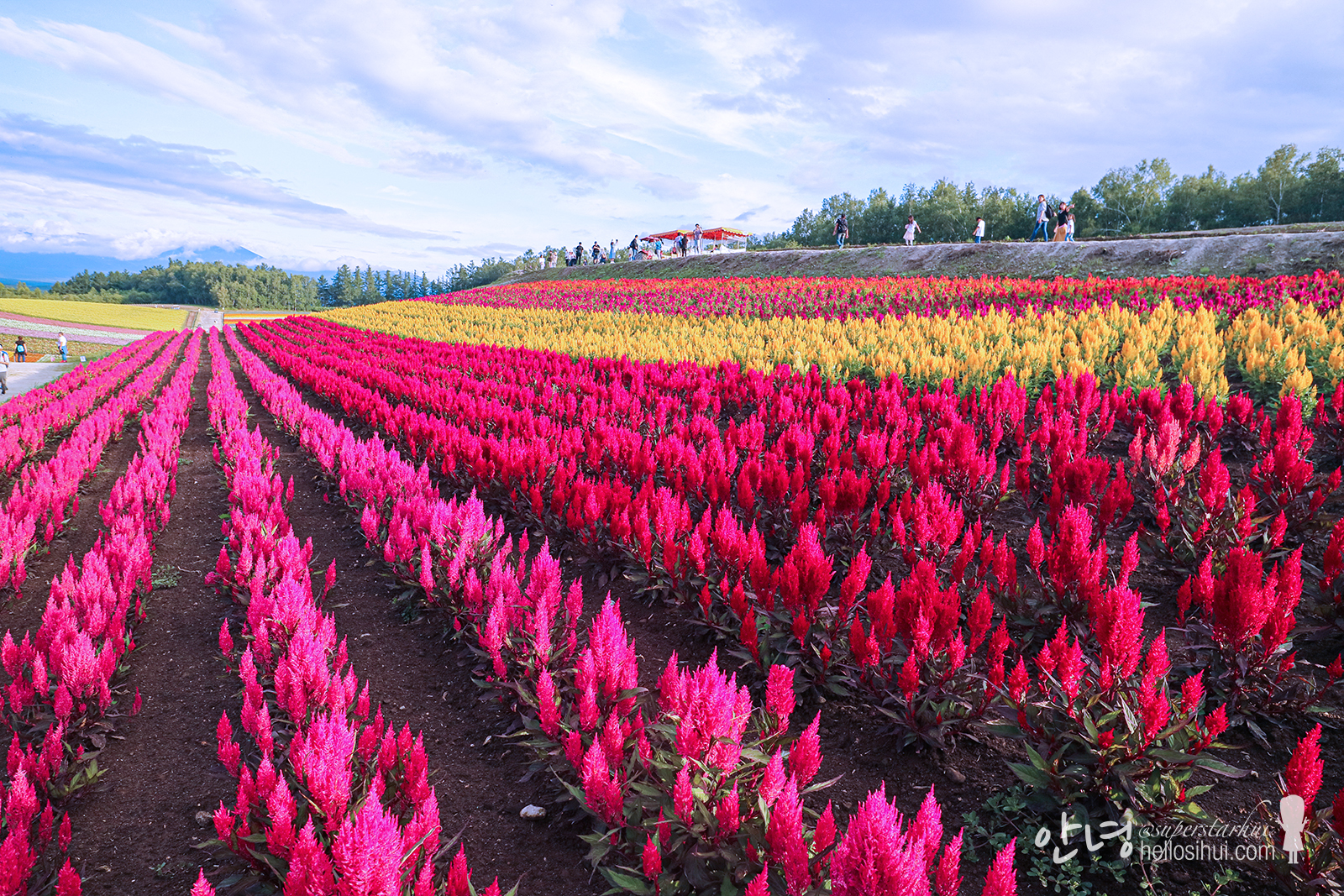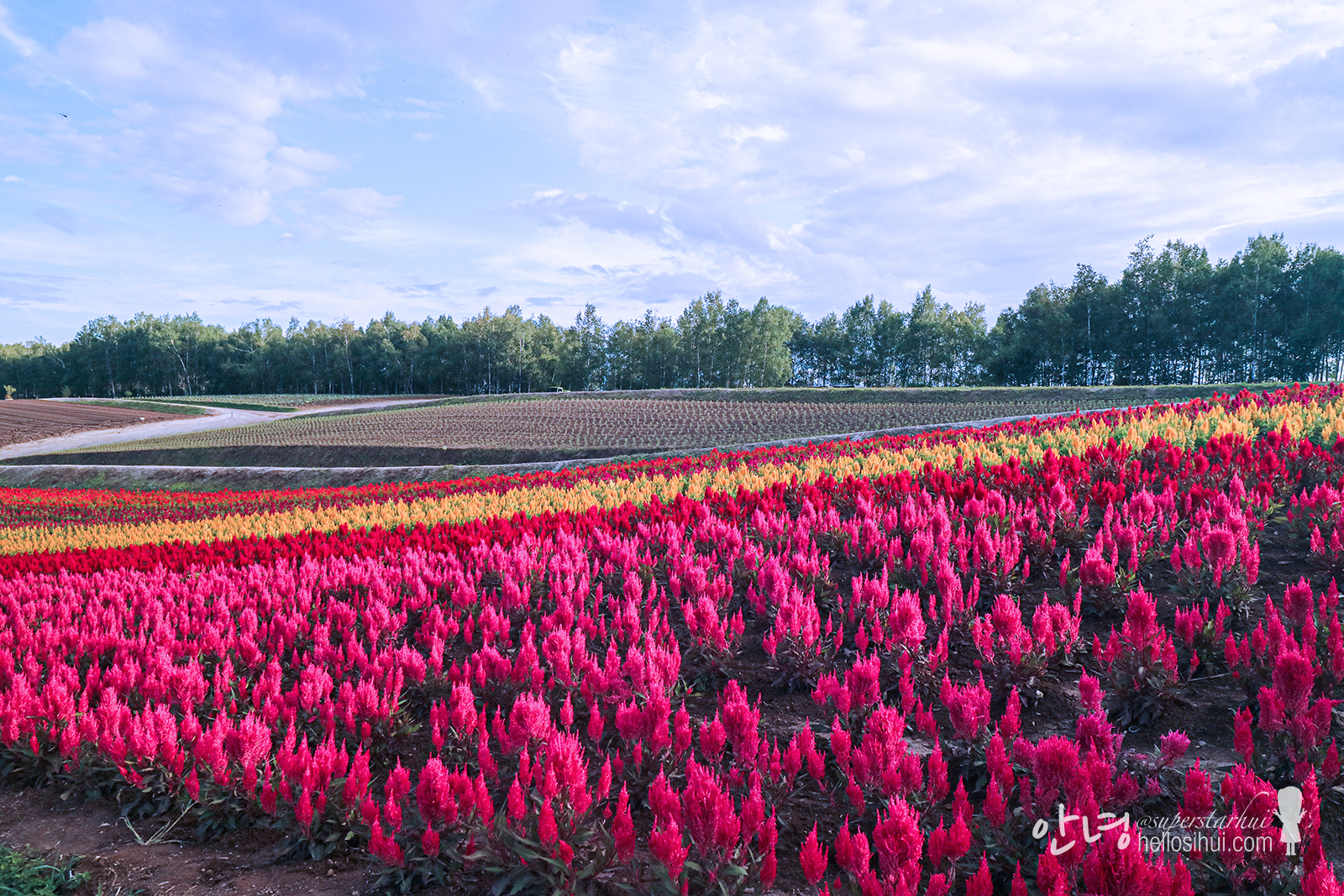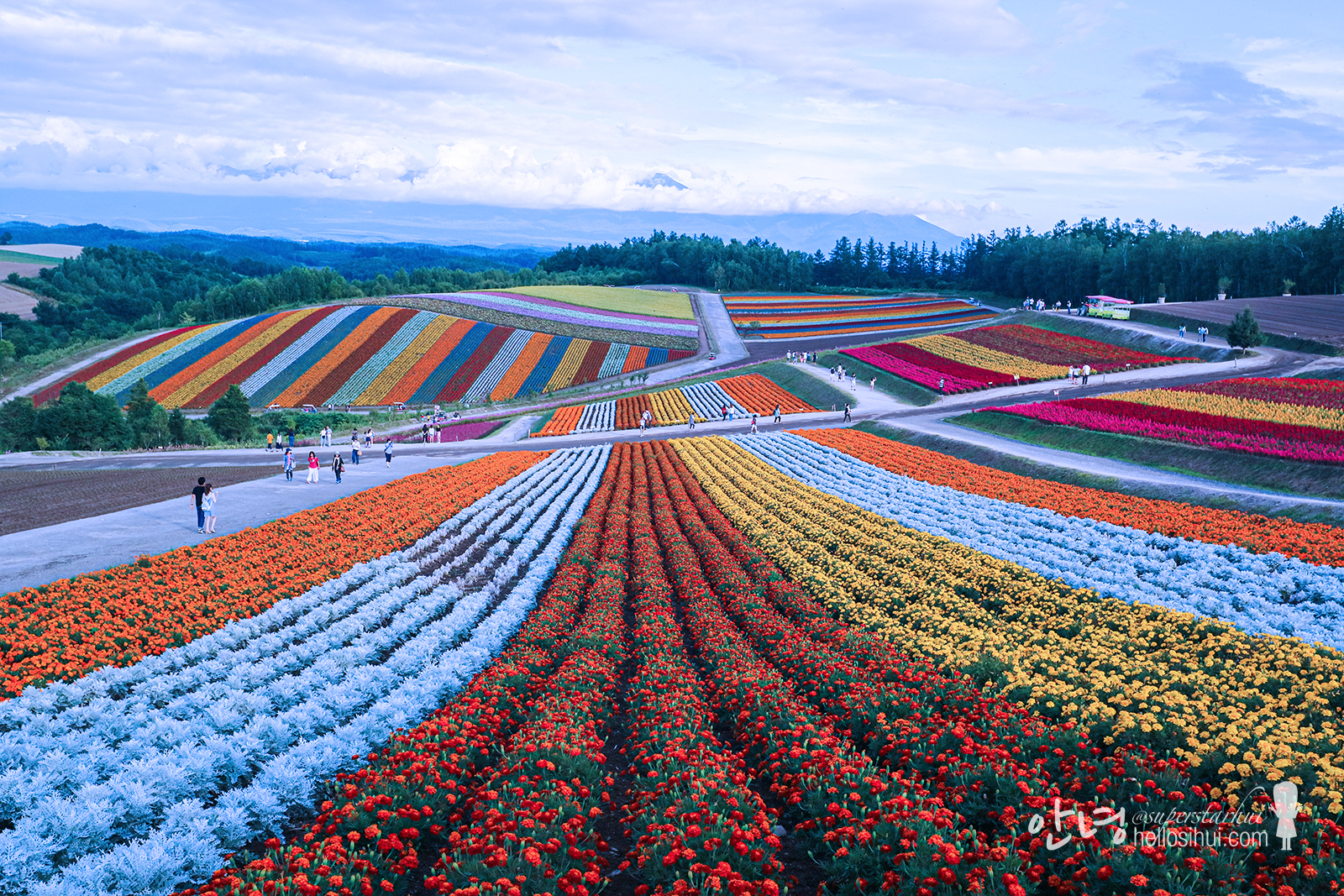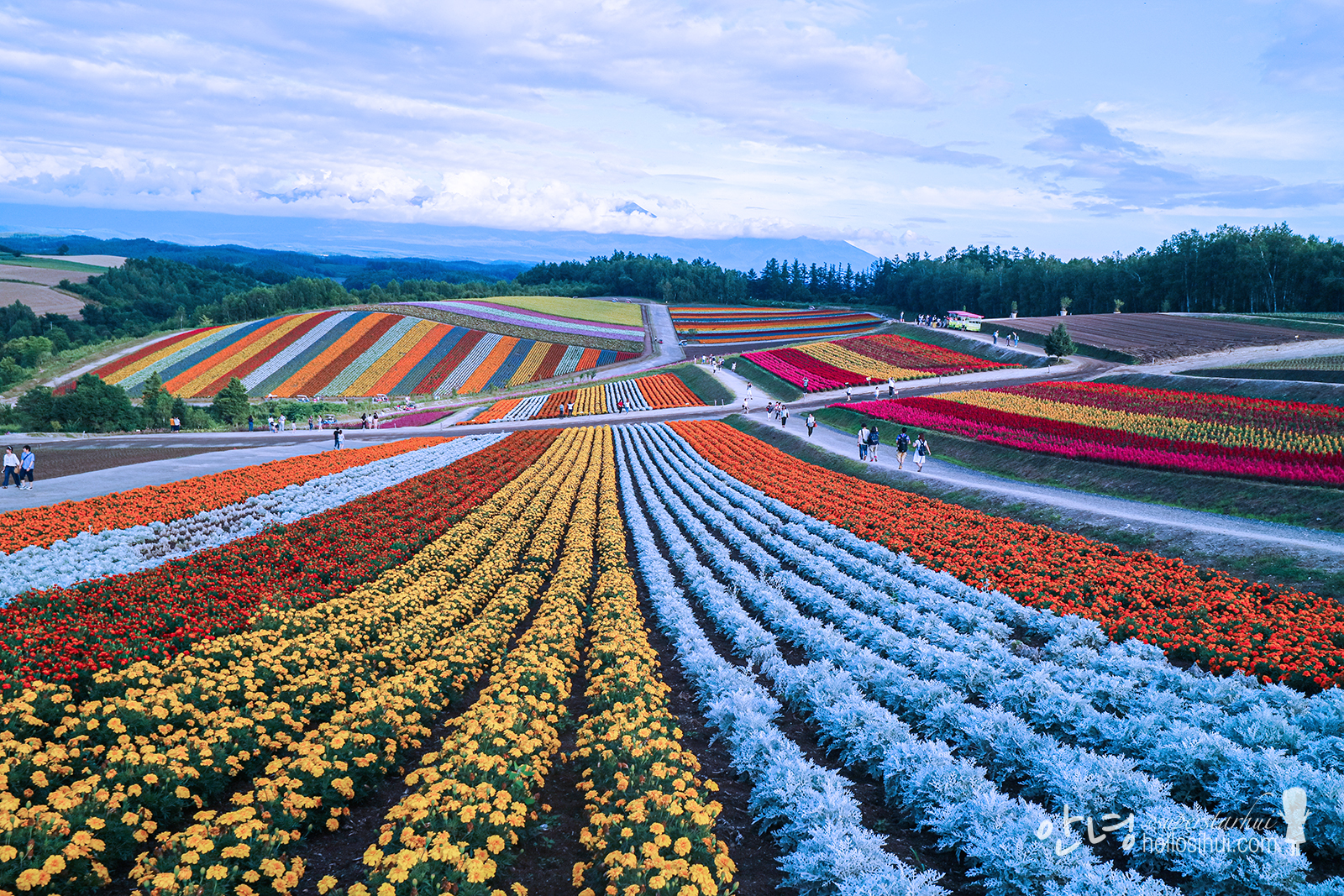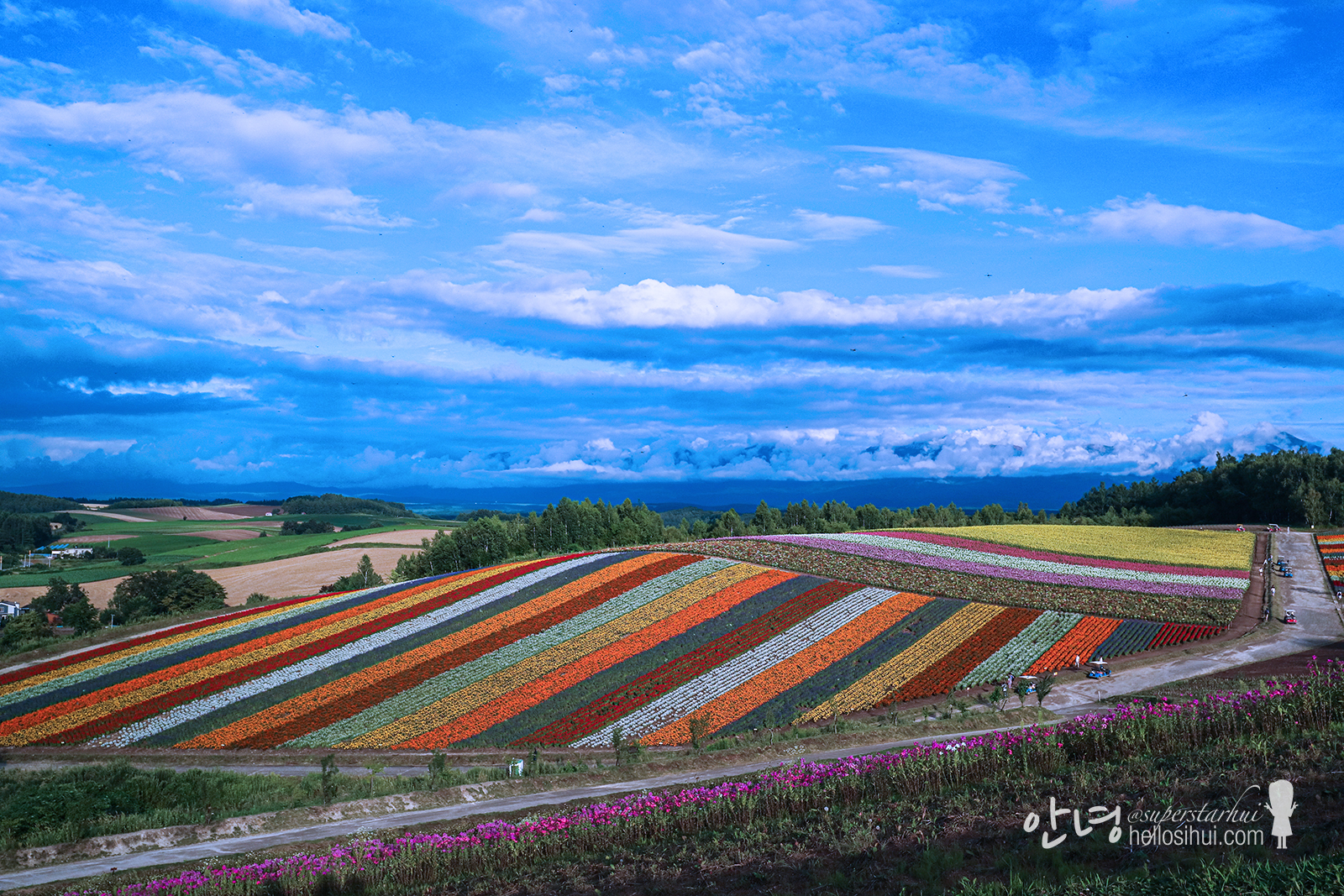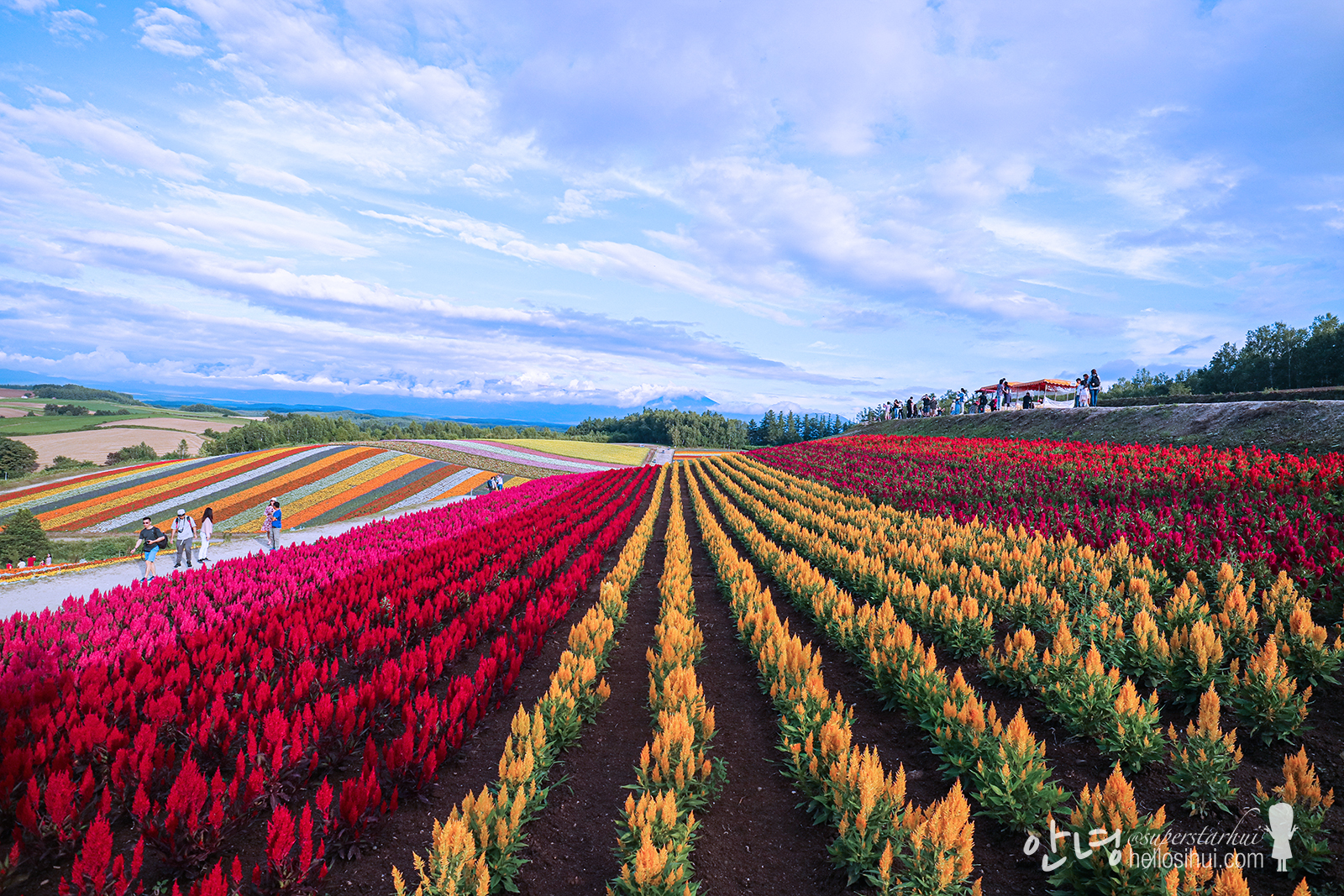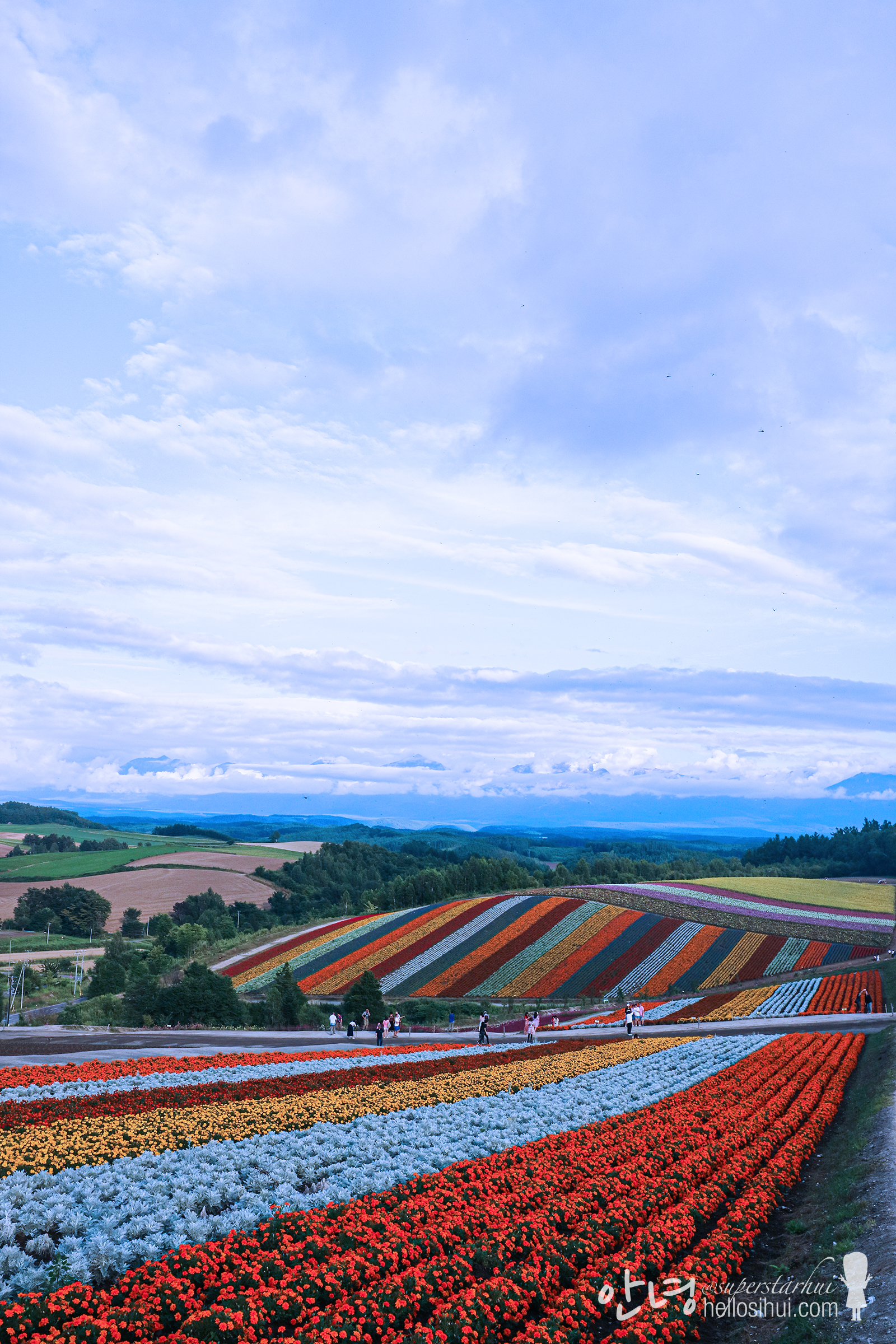 ---
There's also a mini alpaca farm here.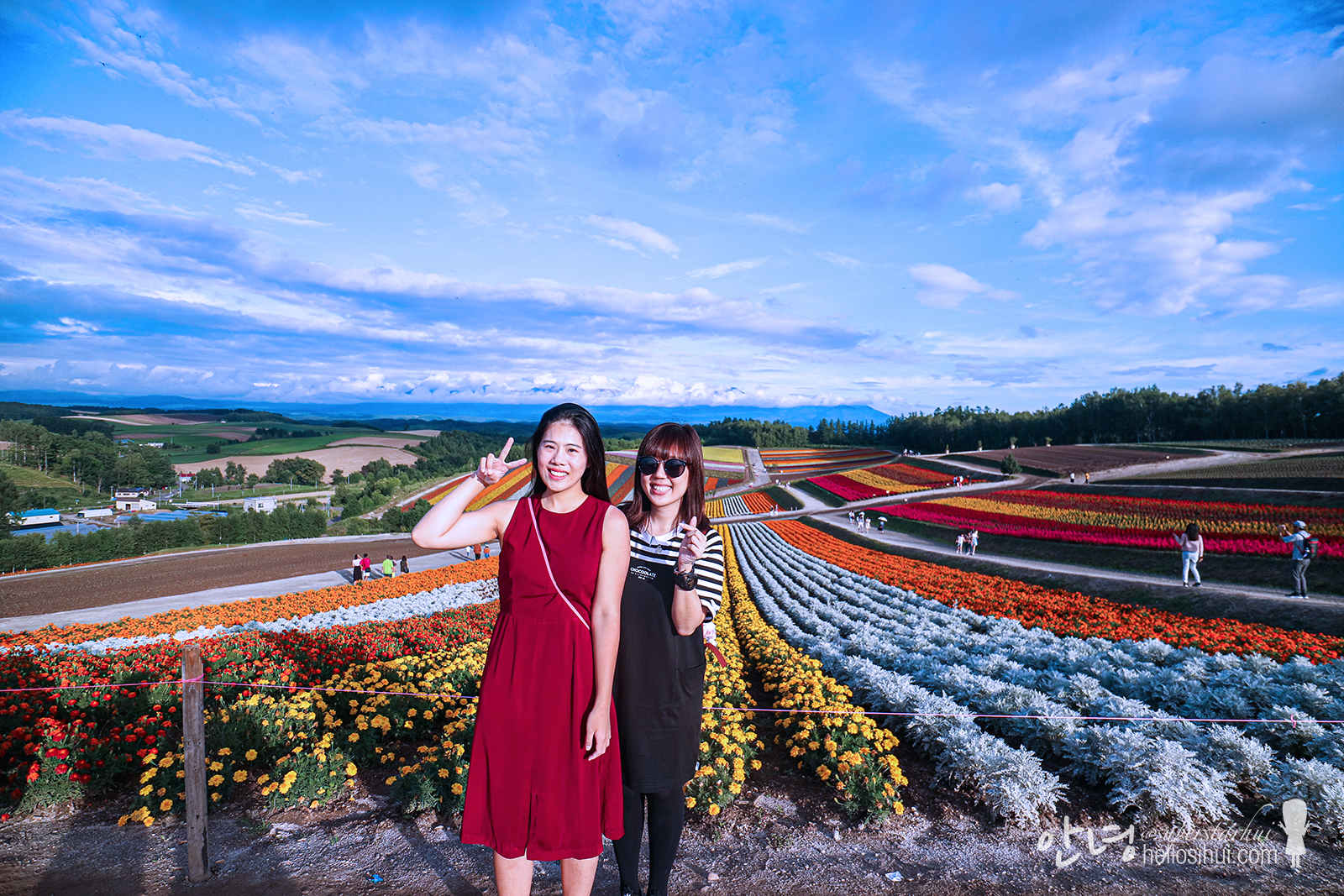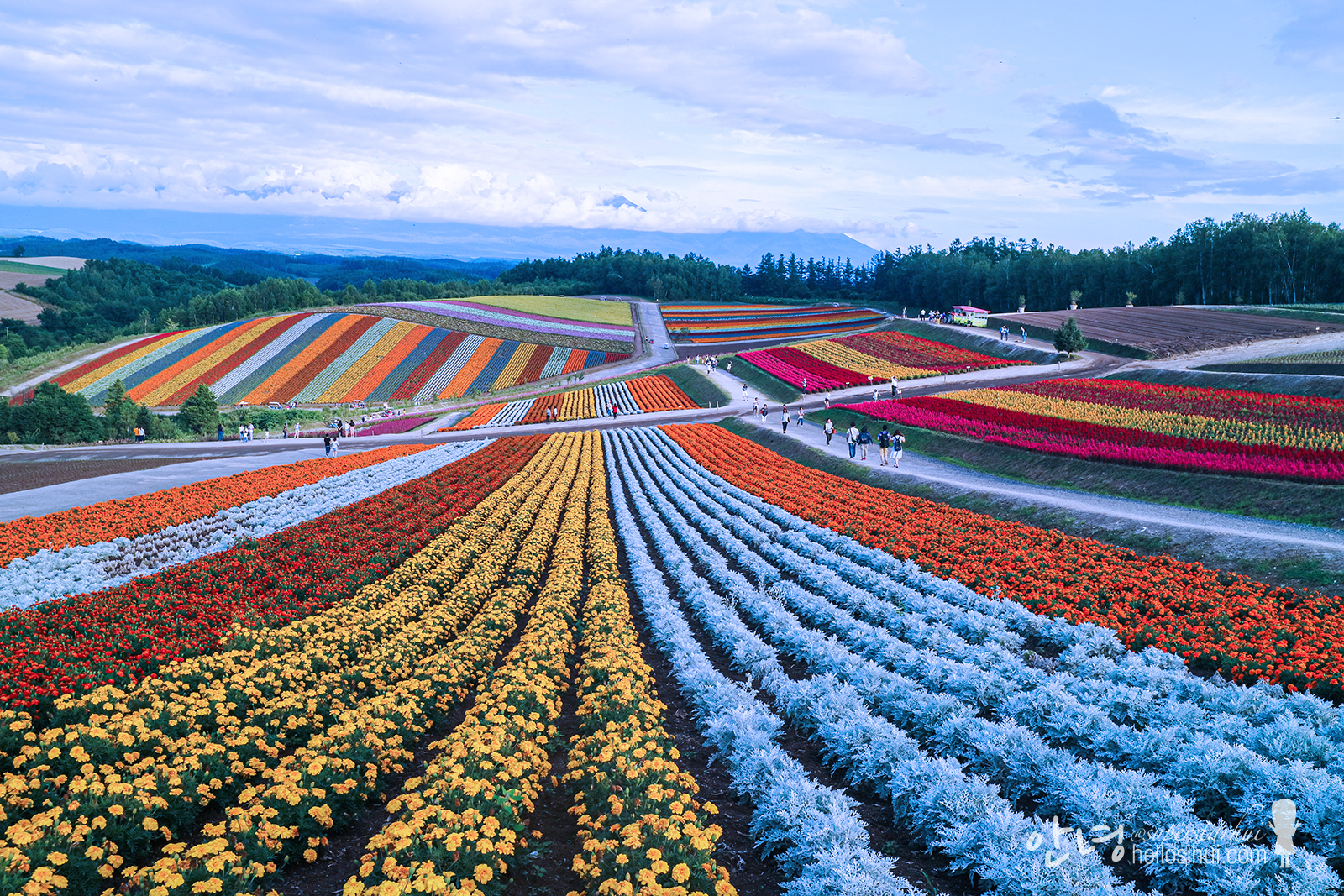 ---
Shirogane Blue Pond (青い池, Aoiike)
Address: Shirogane, 美瑛町 Biei, Kamikawa District, Hokkaido 071-0235, Japan
Shikisai No Oka 四季彩の丘
Address: Japan, 〒071-0473 Hokkaido, Kamikawa District, Biei, Shinsei, 第3
---
Hotel
Tmark City Hotel (Sapporo)
Hostel Tomar (Furano)
---
Camera
Canon M3, Go Pro 4 Hero, Samsung Galaxy S7 Edge
Follow me: IG @superstarhui
#hellosihuigoesjapan for Japan travels
#hellosihuigoeskorea for Korea travels
#hellosihuigoestravels for any travel destination!
---
---