HELLO KOREA 2022/2023: THE GARDEN OF MORNING CALM 아침고요수목원
[Travel in December 2022 – January 2023]
A 2022 version after visiting in 2014!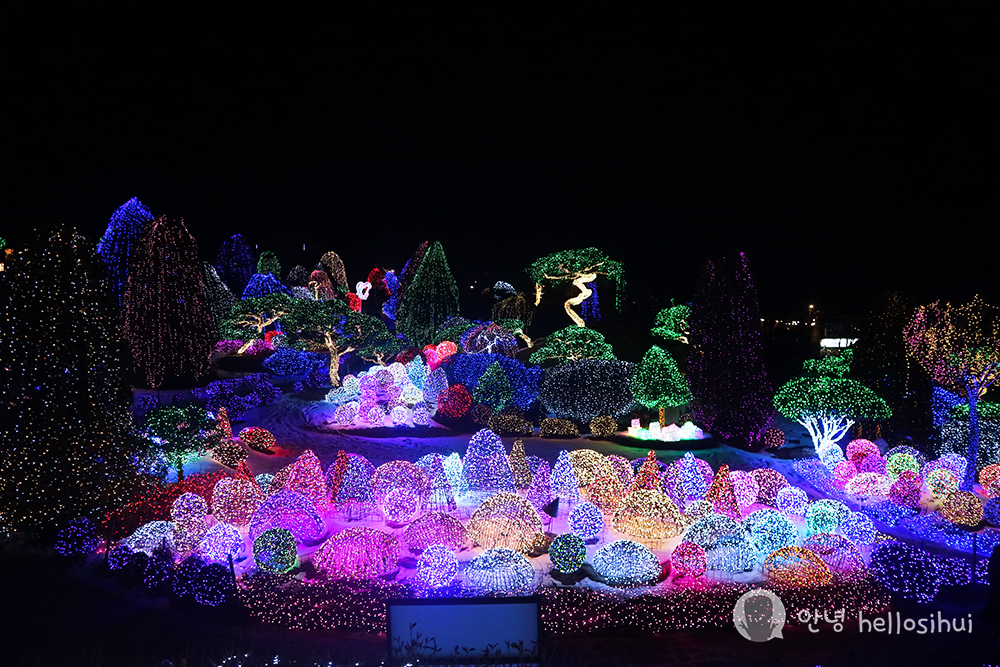 It's been a while since my last visit to Garden of the Morning Calm. I only been here twice, both time, in the winter and for their light festival. If I will be here during summer (not sure when because its too hot lol) I will come over for a visit to see the difference too! 🙂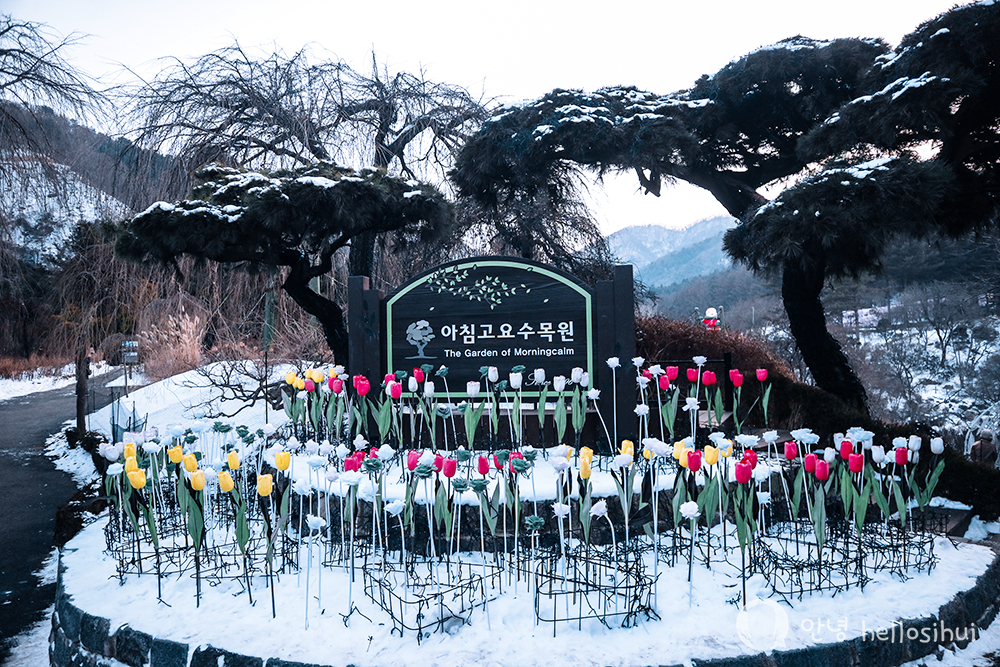 even fake flower also so pretty haha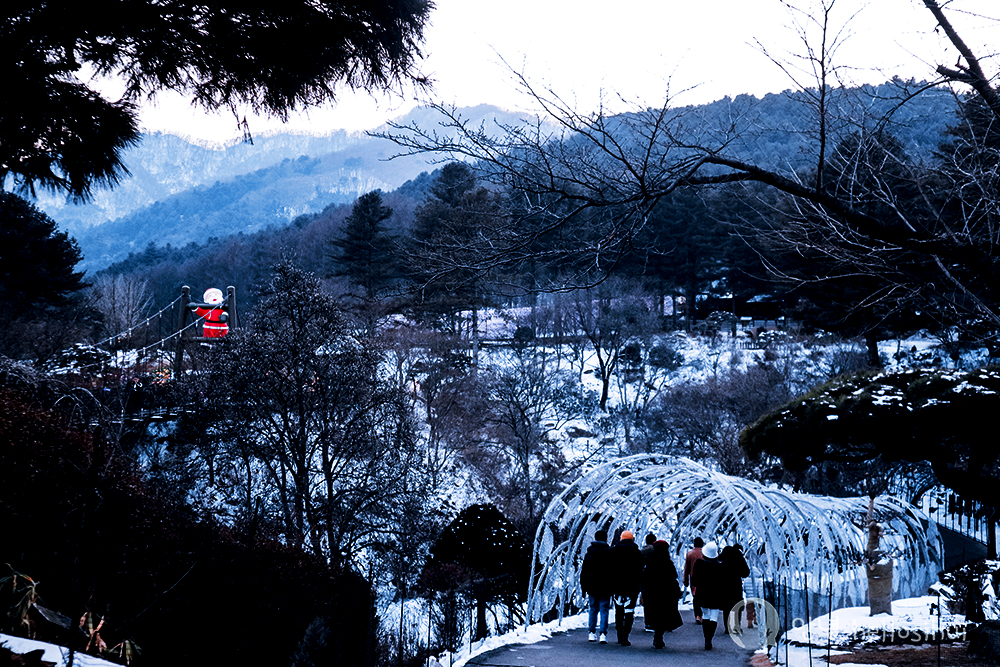 I am here a little early, the sky is still very bright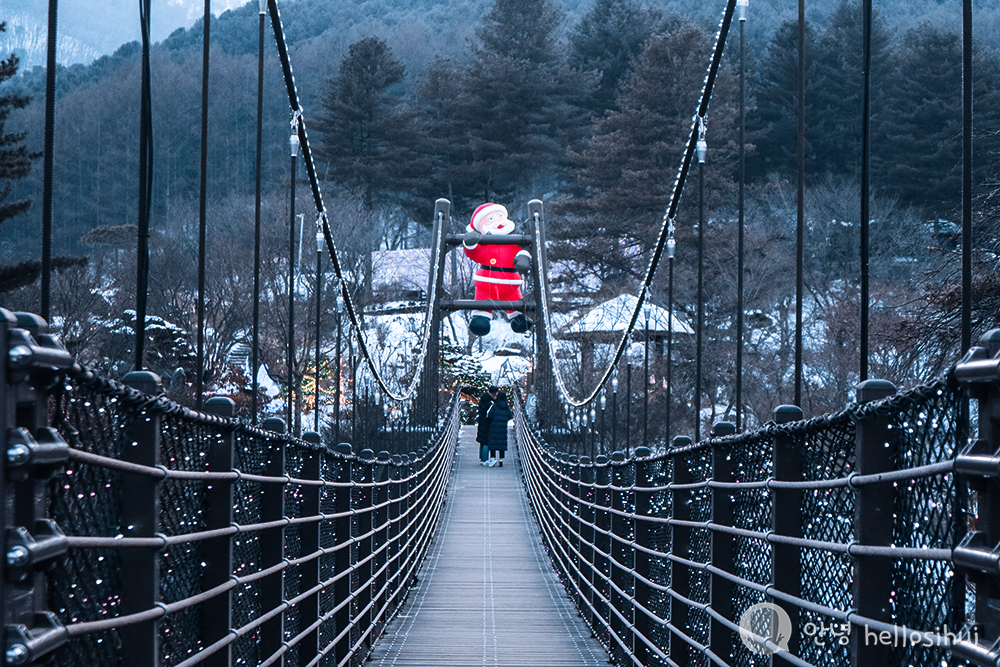 the bridge that shake….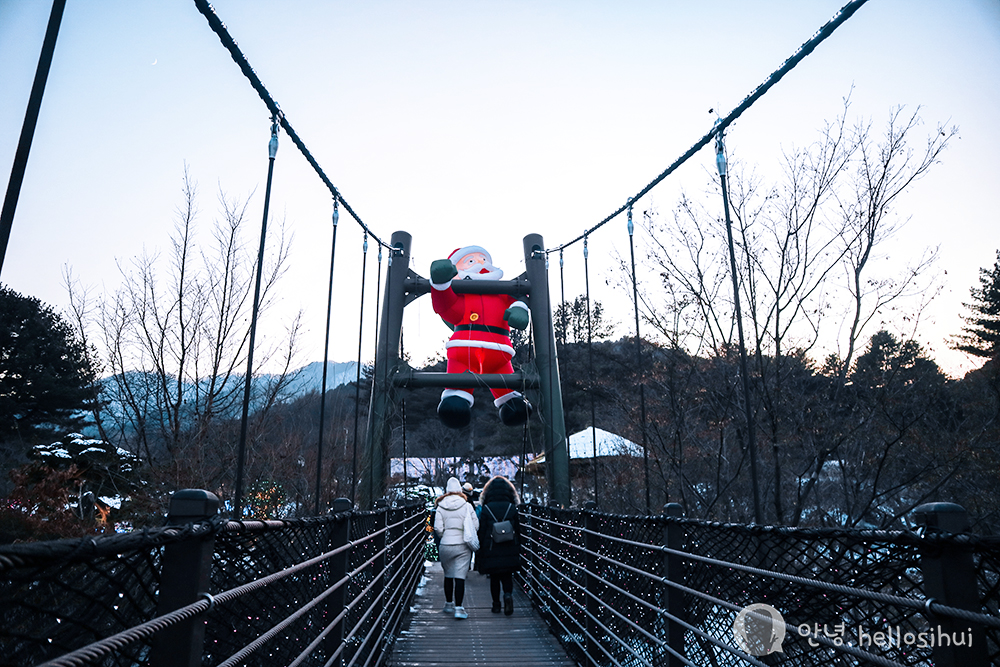 hello Santa because i love Santa haha, i love Christmas, i love winter haha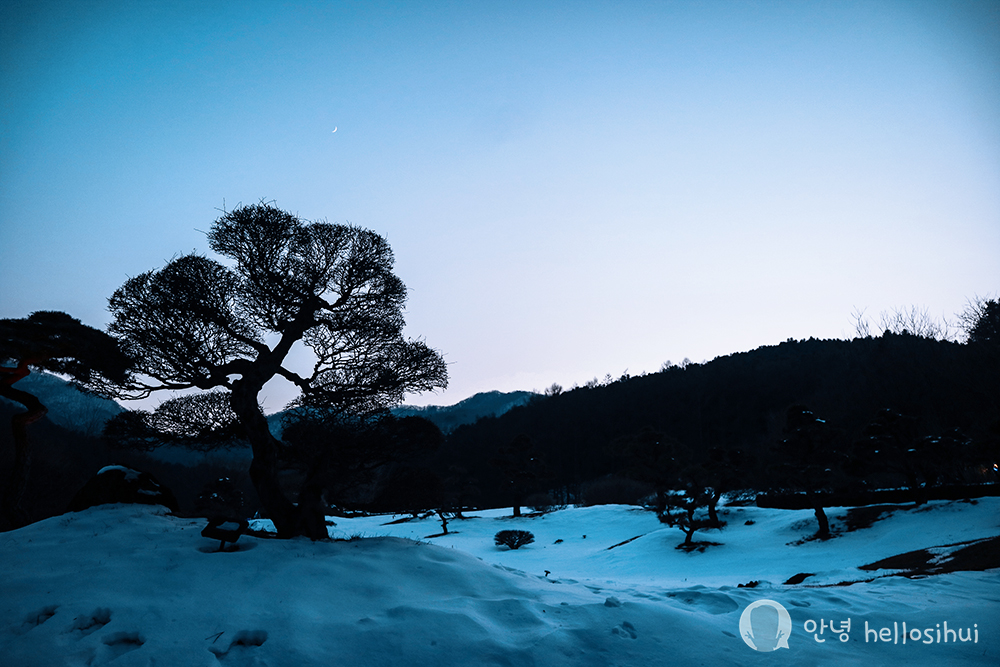 the sky is blue and pretty!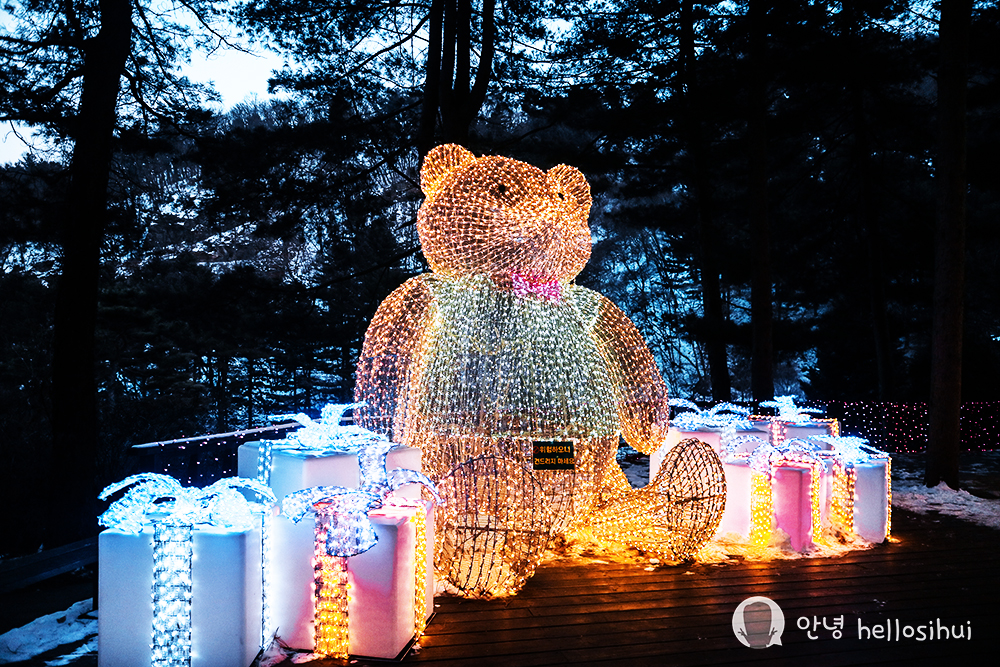 oh and i love present too haha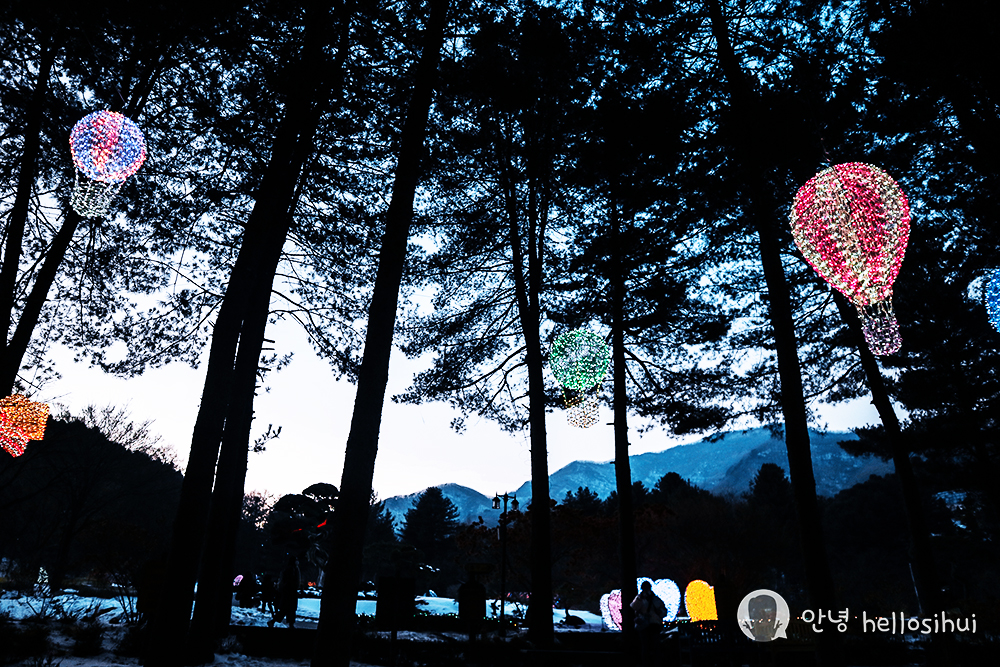 and maybe hot air balloon too! haha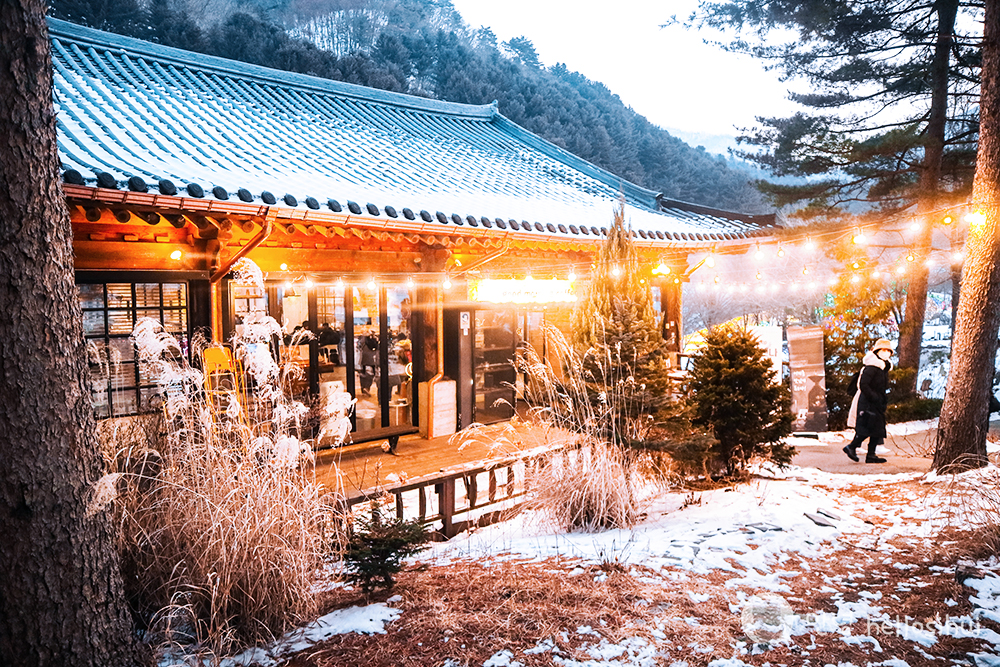 this is probably the only restaurant? I didn't have my dinner here so I am not very sure about the menu and pricing 🙂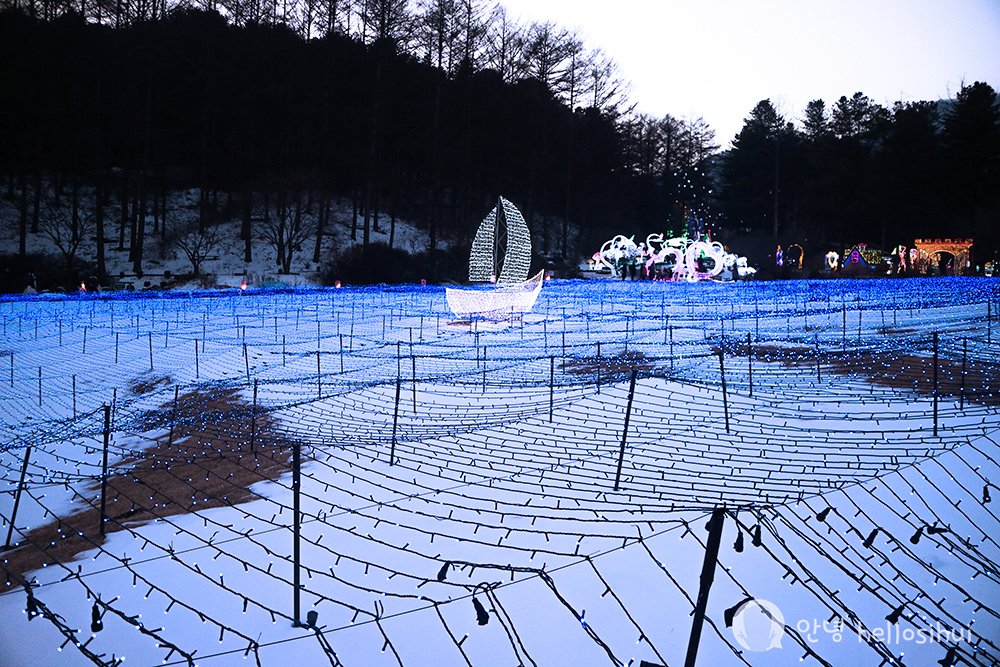 the sea is blue haha (i taken another photo when the sky get darker… which is a lot nicer)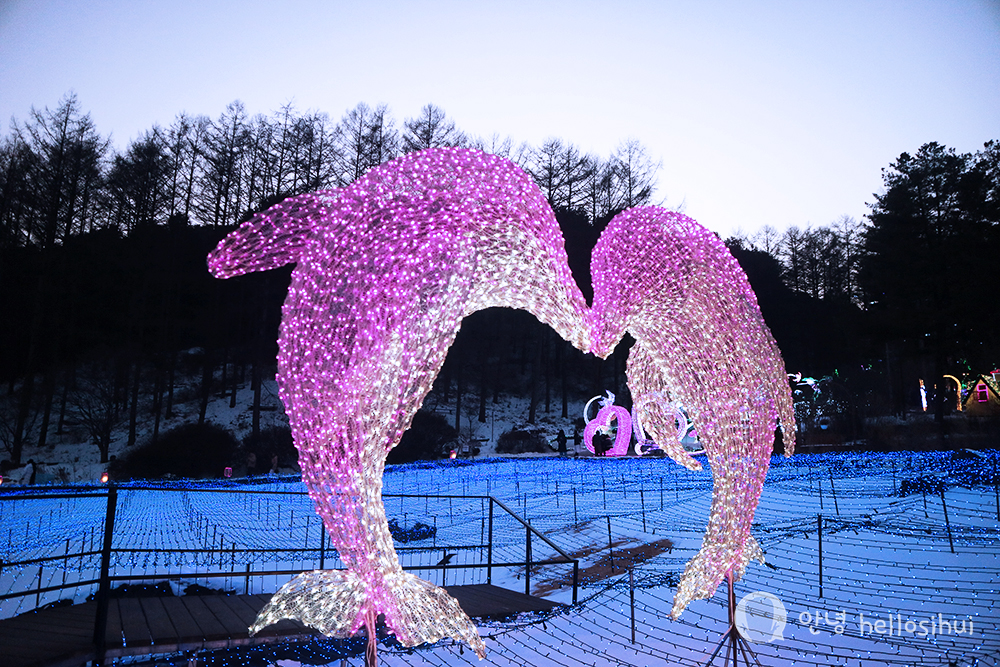 many hearts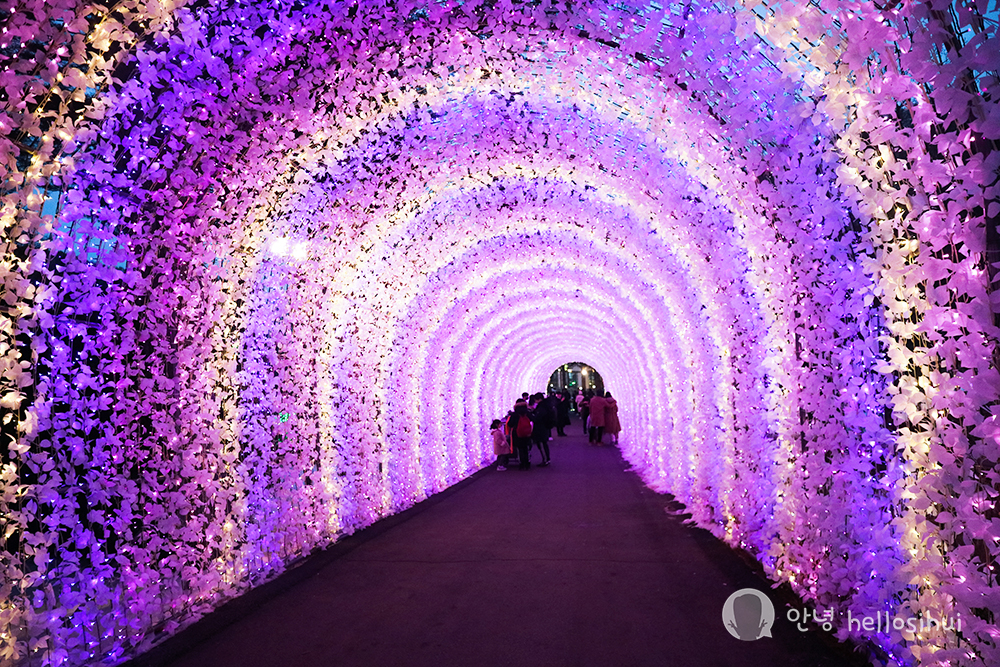 love this pretty tunnel!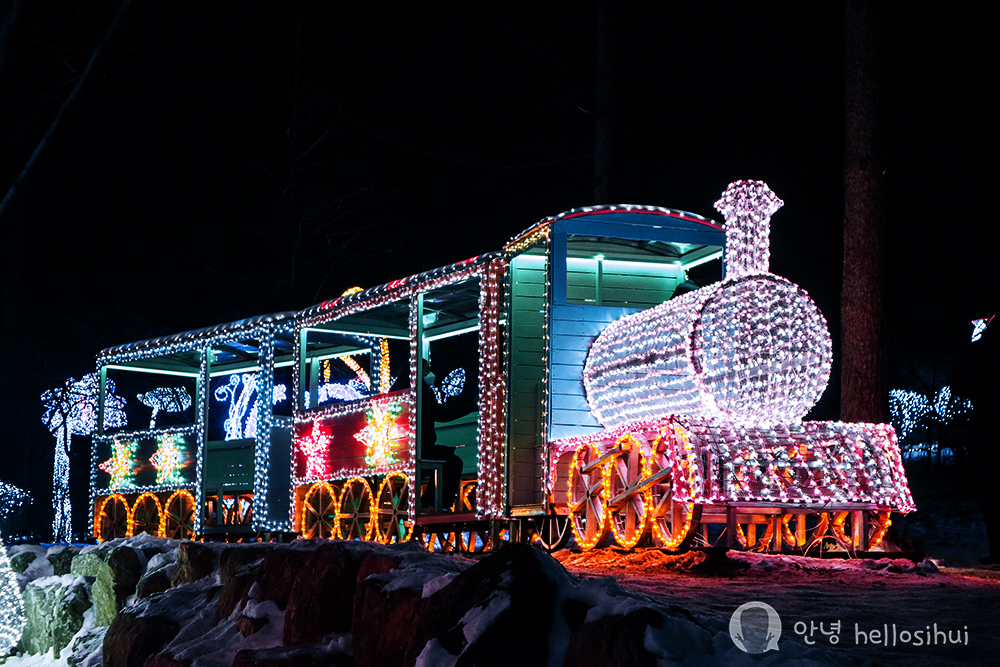 choo choo train, is it a christmas thingy?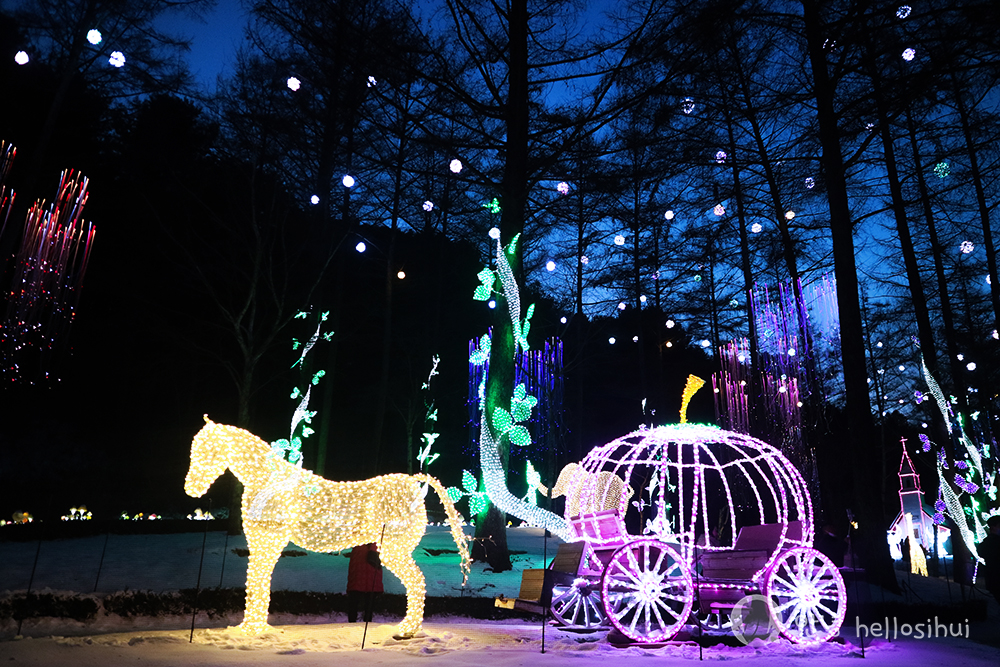 hello where is my glass slipper?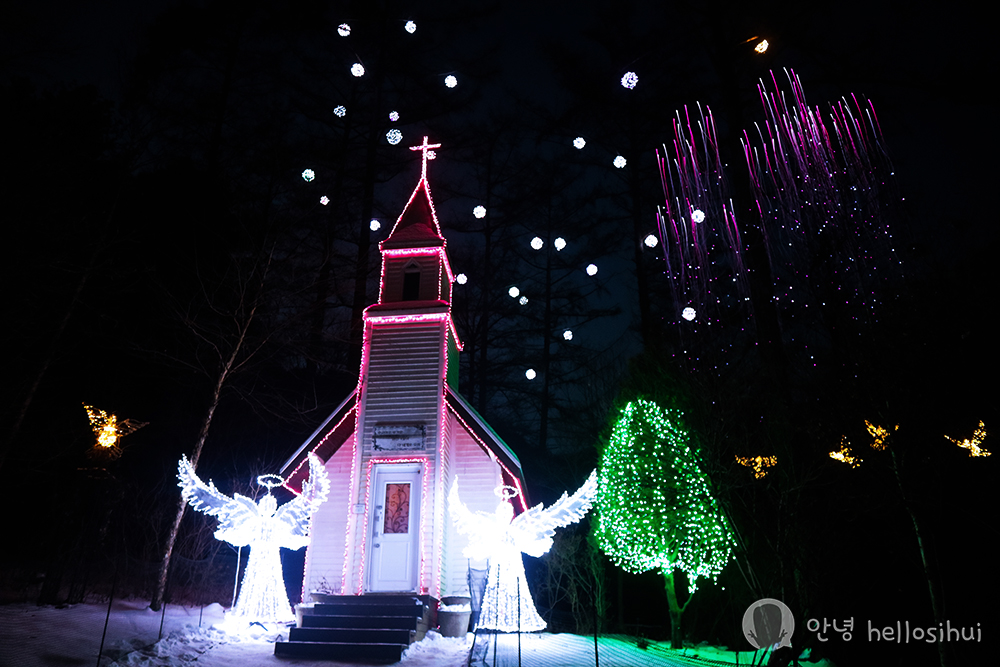 love is in the end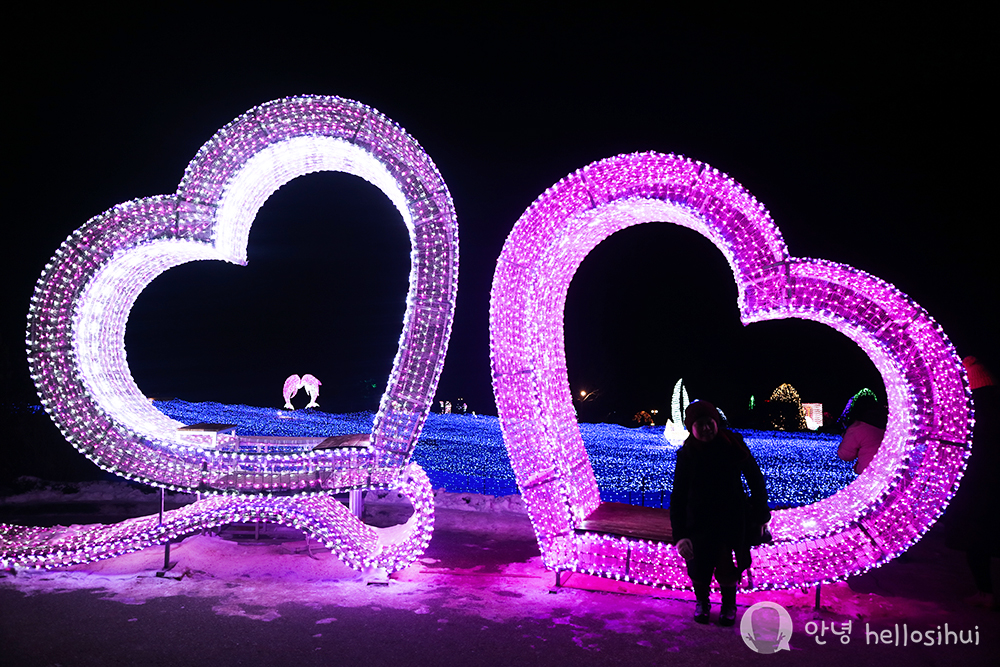 ajumma also love to take photo!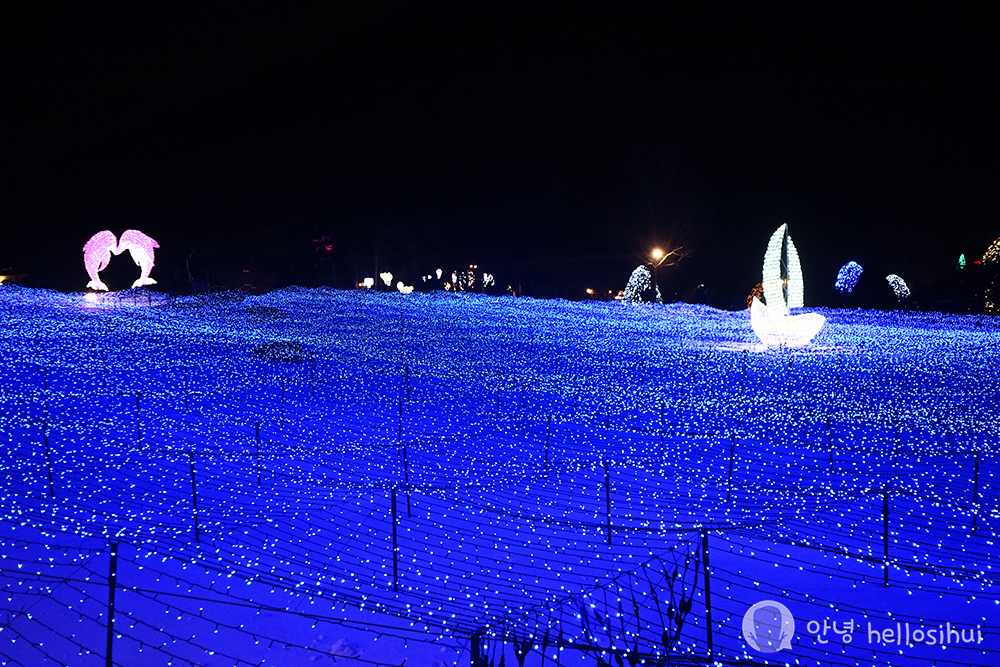 see the blue sea 😀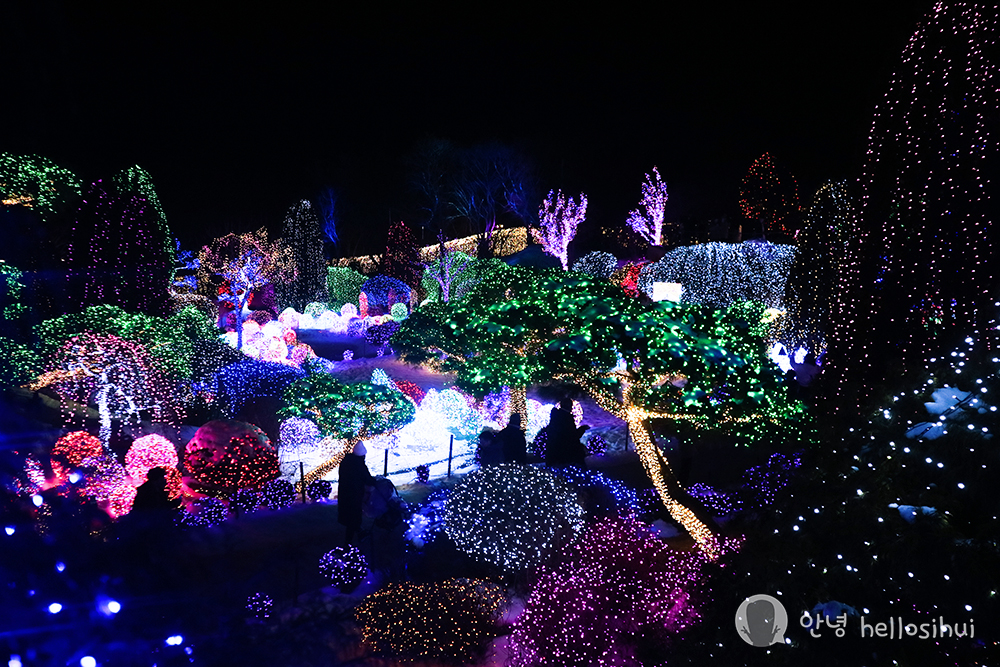 the most pretty light up garden ever!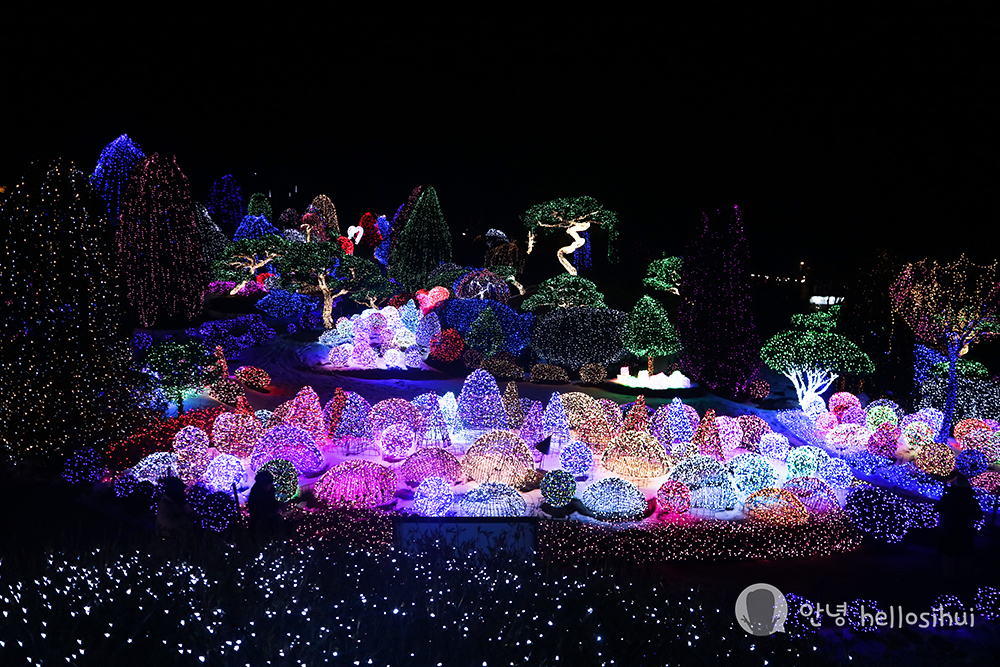 I don't remember seeing anything like this so pretty!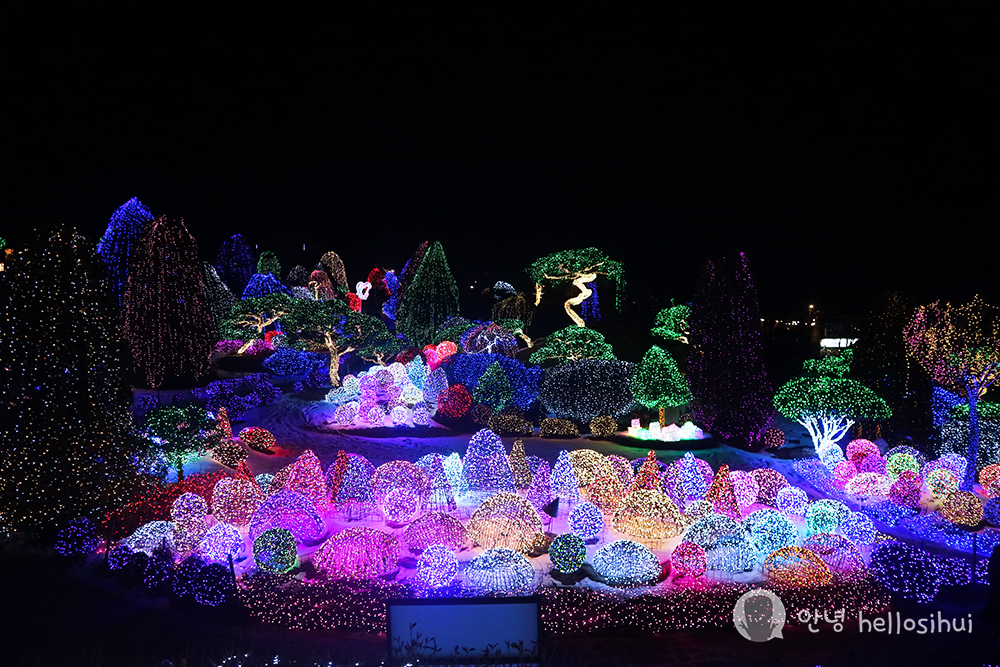 the prettiest light up, even sg one always not as good!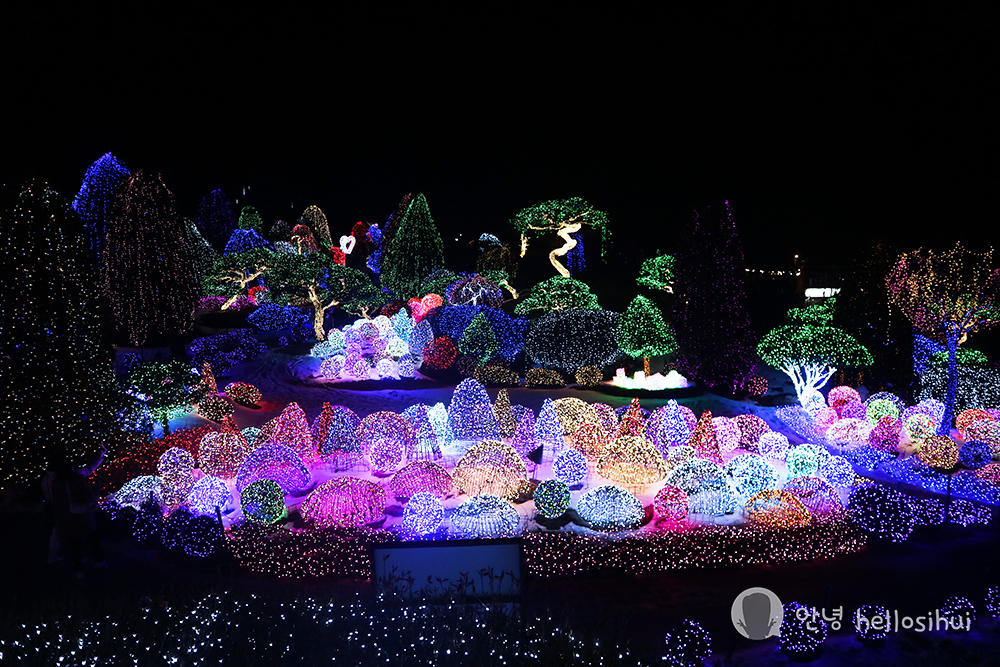 one more haha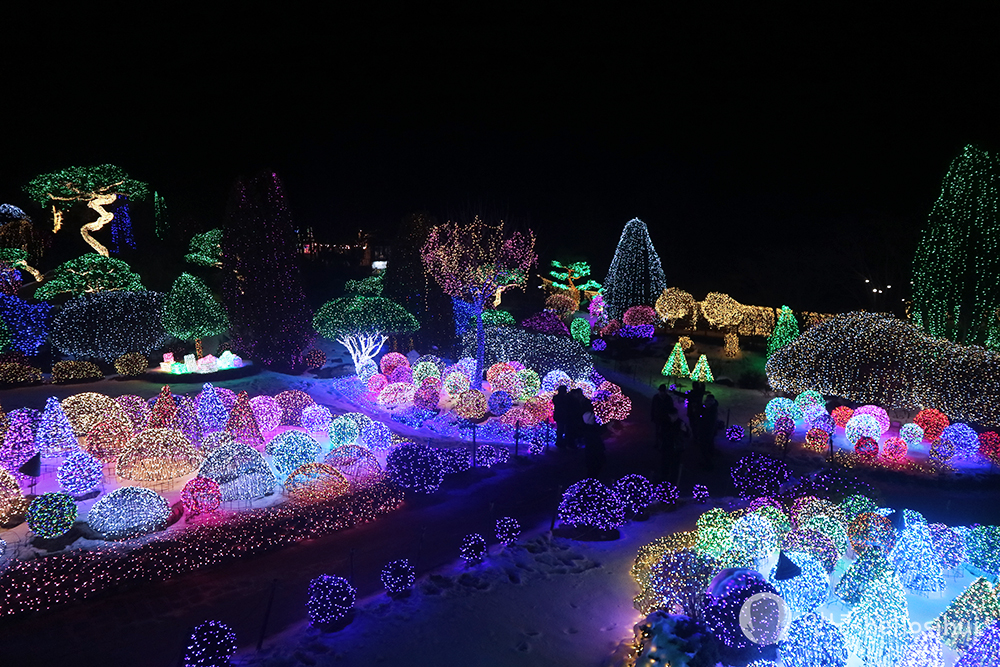 🙂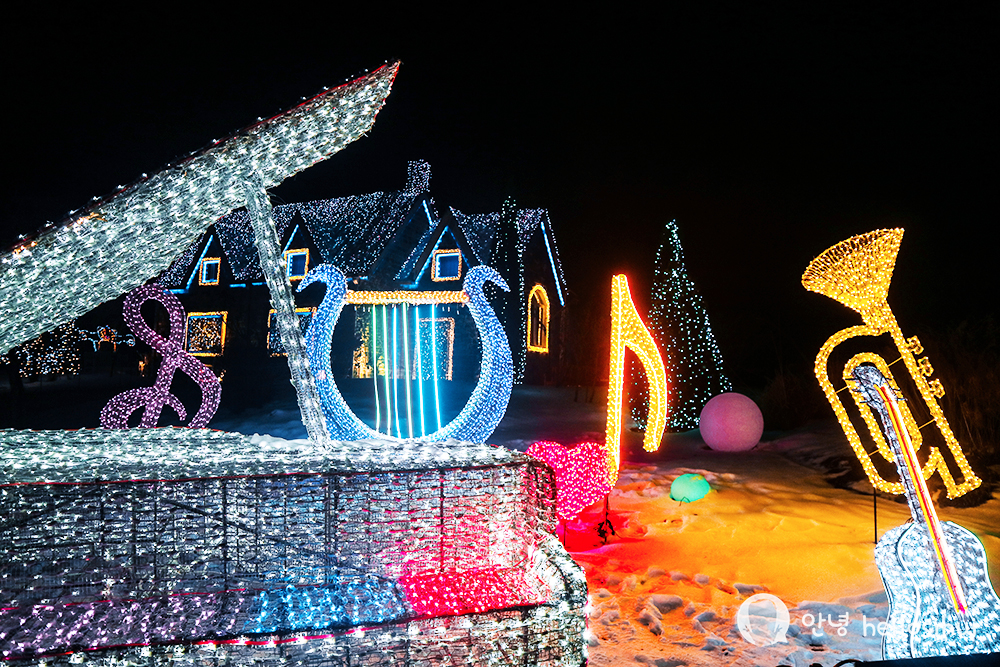 musical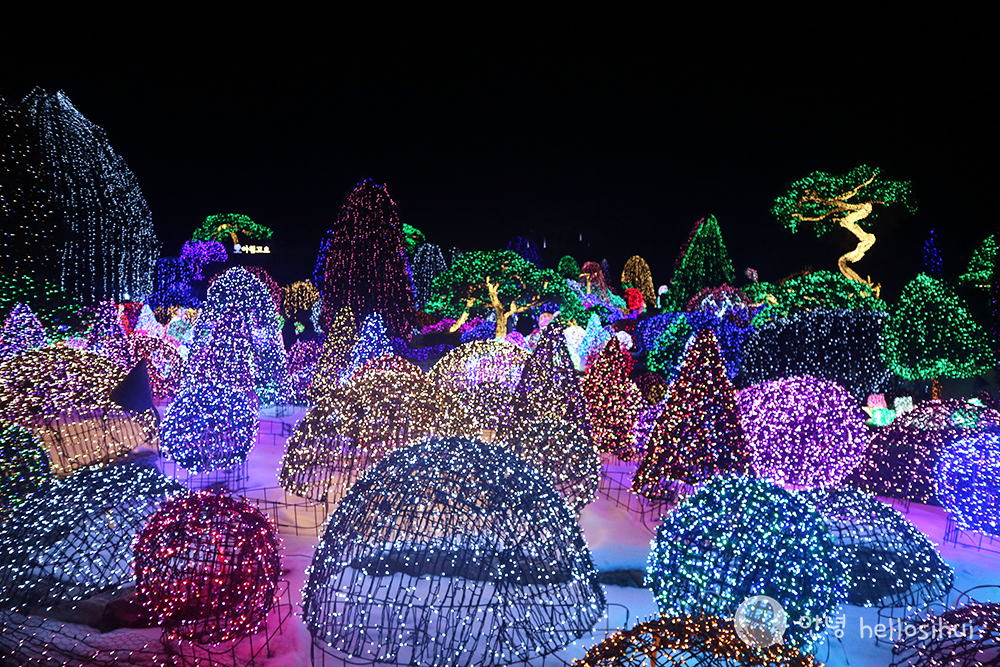 close up!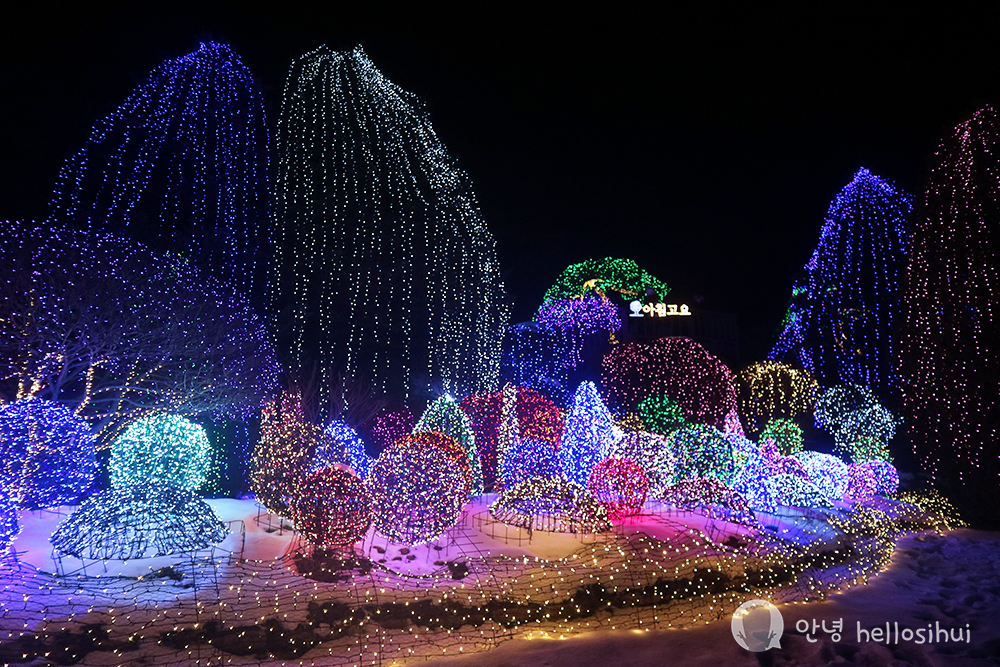 from the ground flooring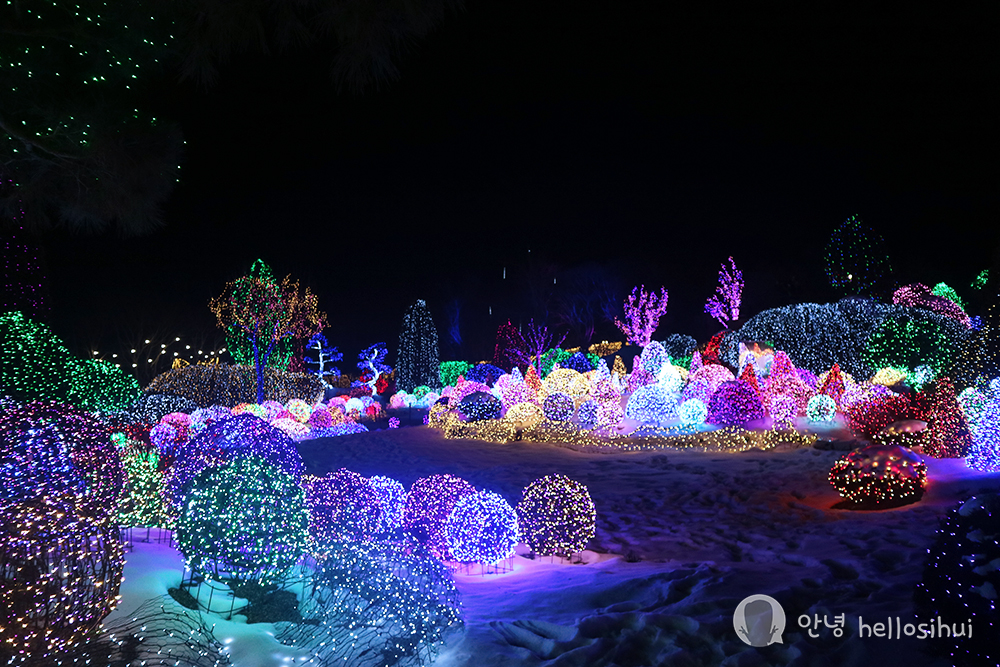 so so so pretty!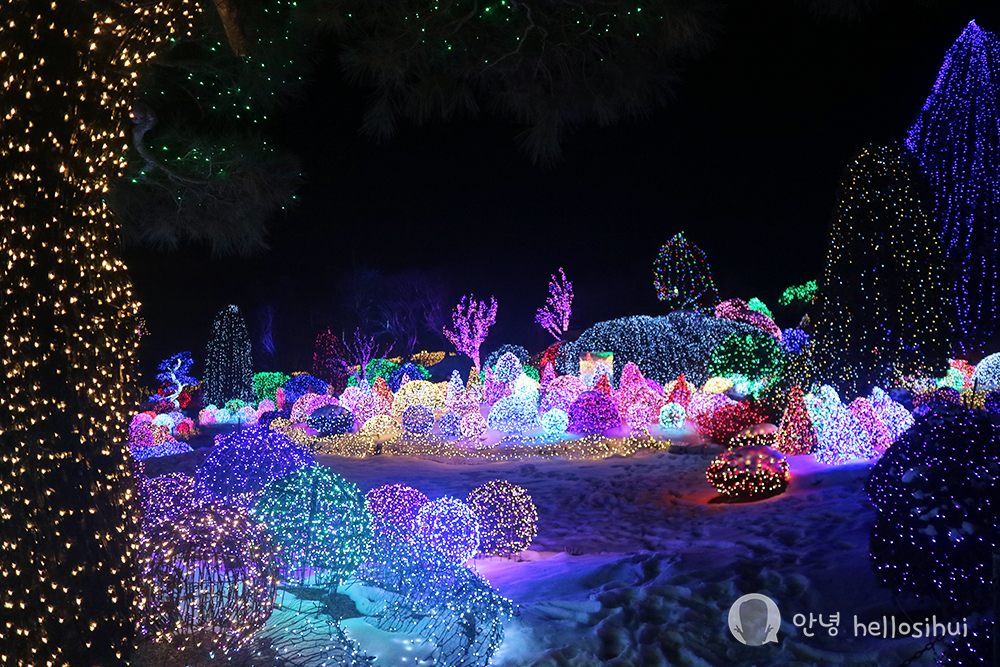 I don't think is very late but during winter, the sky get darker earlier.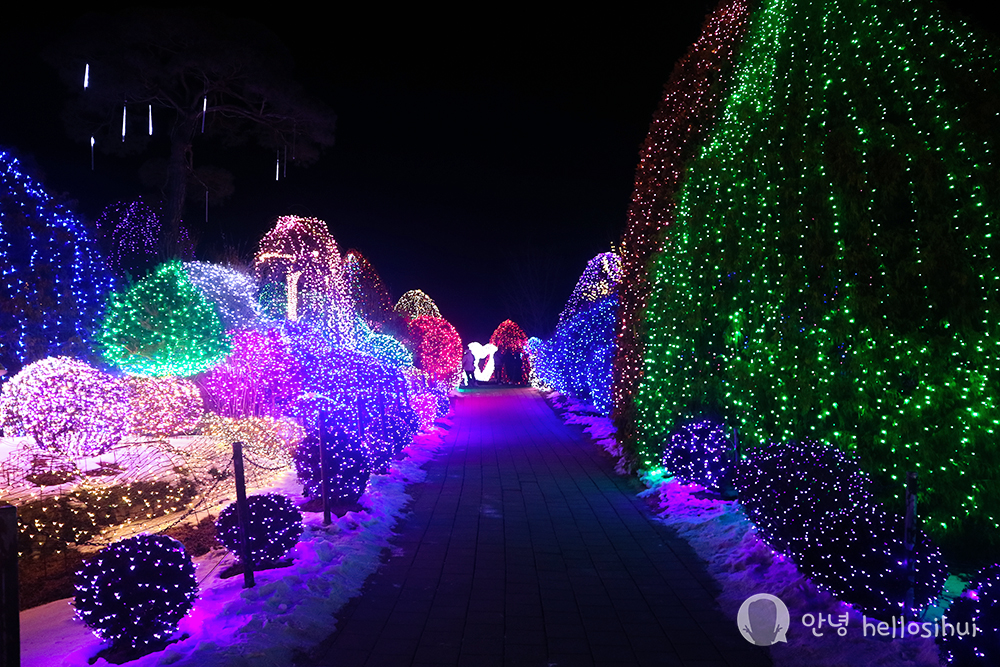 with the snow on the floor, it looks even prettier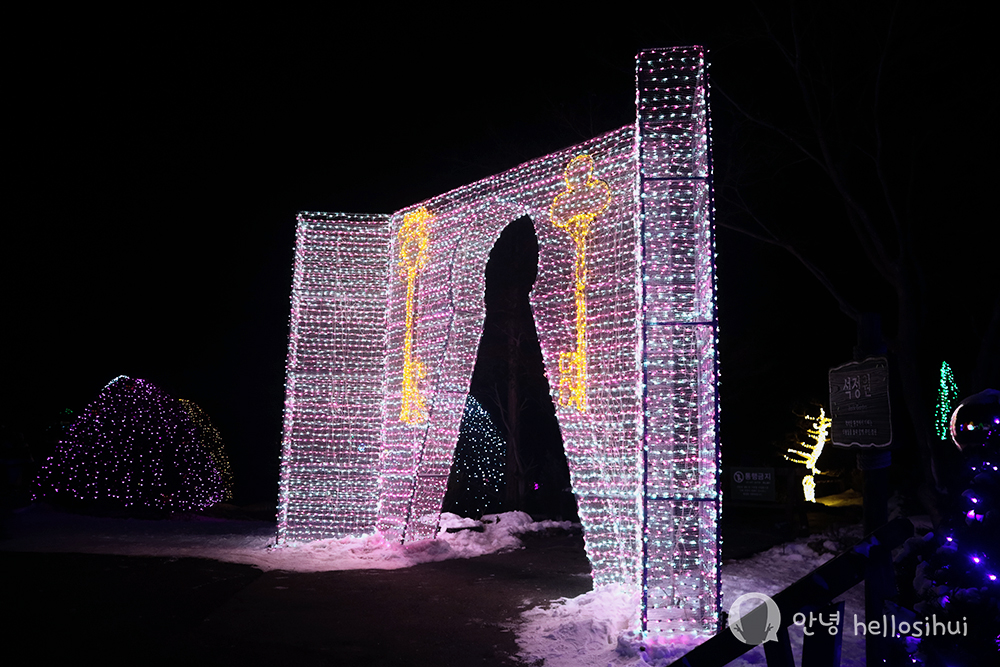 a little alice in the wonderland feel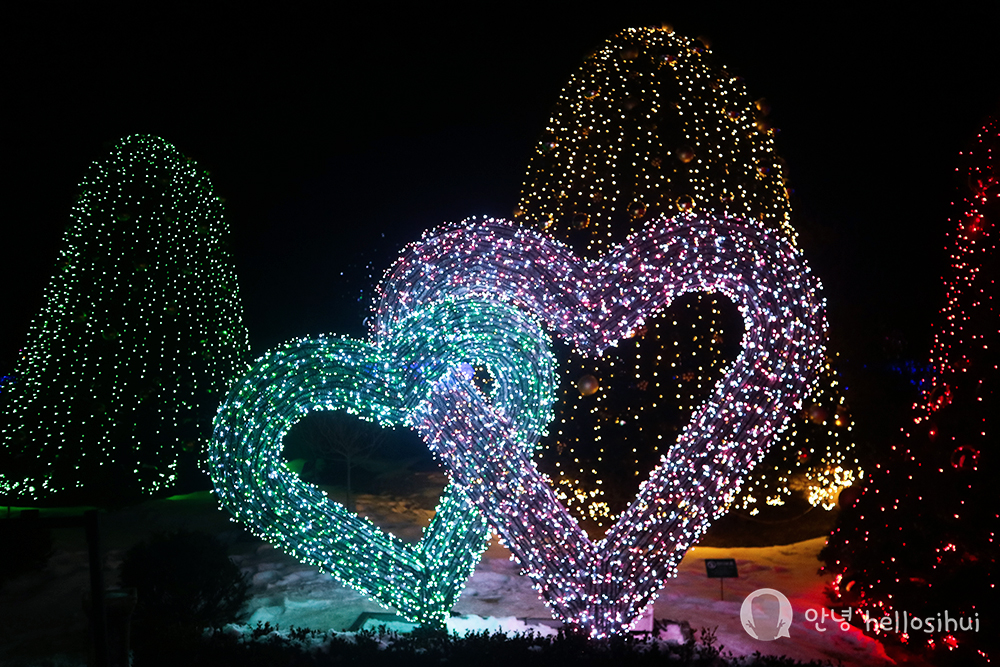 old, young, cute, blessing all love to take photos here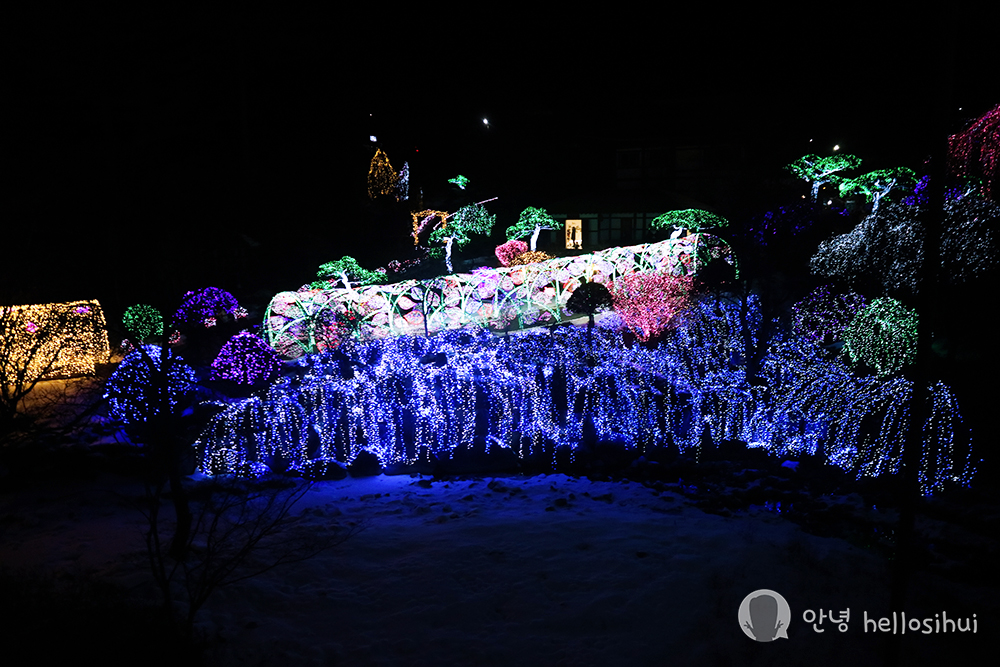 So glad to be here again in winter. To be honest, its really too cold but too pretty too! 🙂
---
Direction to THE GARDEN OF MORNING CALM 아침고요수목원
청평역 Cheongpyeong Station, walk to the Bus Terminal Take Bus 31-7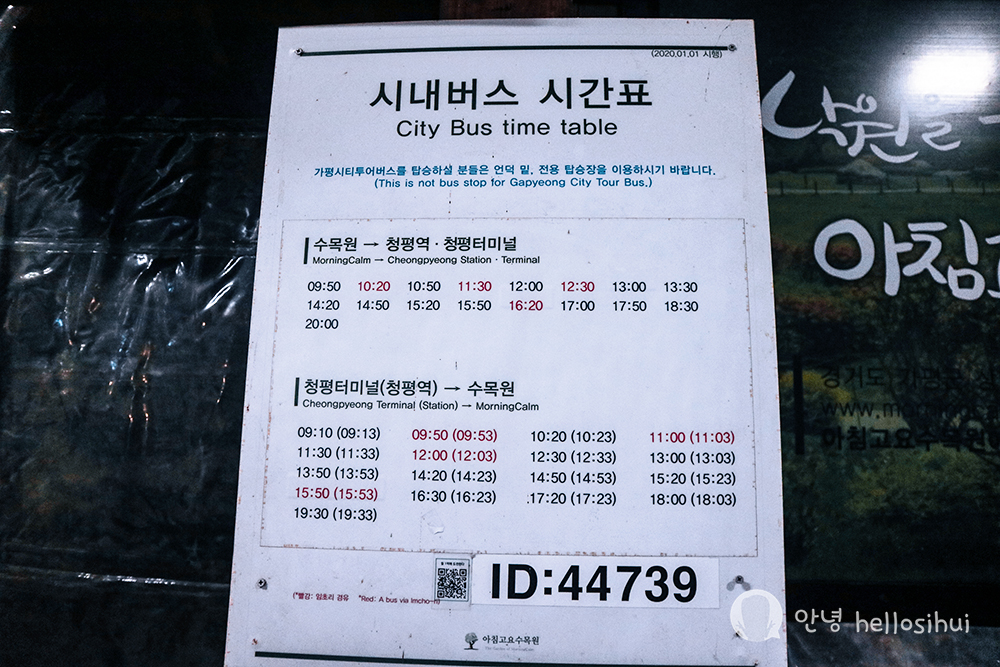 ---
THE GARDEN OF MORNING CALM 아침고요수목원
FOR LIGHTING FESTIVAL 오색별빛정원전
Address in English: 49, Chungnyeong-ro 45beon-gil, Sang-myeon, Gapyeong-gun, Gyeonggi-do
Address in Korean: 경기도 가평군 상면 축령로45번길 49 (상면)
Lighting Festival only available during Winter from December to mid March 🙂

Operating Hours: 11:30am – 9:00pm daily
Nearest Subway Station: 청평역 Cheongpyeong Station, walk to the Bus Terminal Take Bus 31-7
I have shown the City Bus Time Schedule in case you prefer to take the bus over! 🙂
KakaoTaxi: Roughly 15,000won
Overall Rating: 7/10
My Recommendations: –
Will I come back? I don't mind, it's my 2nd time too! It will be great to come over during winter period.
HELLOSIHUI'S TIPS: Come around 5:30pm, it will be dark enough to see the entire light festival. I also encourage to come here after a meal… There's only a restaurant (if I not wrong) at the same compound.
---
From Singapore to Incheon Airport
Via Singapore Air – 90,000 Mile + S$87.70 Tax
Singapore Air flight the same period cost S$1665.30
Seoul Accommodation (Sinchon)
Peter Cat Hotel – S$623.25 / S$56.70 per night
Seoul Accommodation (Hongdae)
RYSE, Autograph Collection Seoul by Marriott – SGD 535.20 / S$267.60 per night
Busan Accommodation
Ramada Encore by Wyndham Busan Station – S$319.20 / S$159.60 per night
Transport
Airport Transfer 6002 Bus Limousine: 17,000won
Korail (KTX): S$125.50 (2 Way, Seoul – Busan, Busan – Seoul)
Private Transport: Kakao Taxi and payment via Youtrip
Within Seoul & Busan: T-Money
---
Camera Canon M3, Go Pro 7 Hero, iPhone 14 Pro Max
Follow me: IG @superstarhui
#hellosihuigoeskorea for more korea travelogue on IG 🙂
---
---