Gaepan 개판 by Shinhwa's Minwoo
[!!!!] Gaepan have officially closed on 29 November 2016. It's been a great 7 years for Minwoo's family. Lots of memories created too. For me, I bring most of my favourite people there to have a meal as well. It's been a total of 23 trips and many of them makes me a happy person because the food is just so yummy just so tasty. I missed the egg roll alot because I don't think I can or able to find one that taste this good. Thank you Gaepan 🙂 
[Last Travelled in March/April 2016]
I have been wanting to blog about this "a-must-visit-restaurant-every-korea-trip" since my first visit in 2013. But, I thought, I must leave the best to the last. And, I really want many people to try their SUPER DUPER YUMMY Cheese Egg Roll and Chicken Stew, and yes even their Lunch Box is nicer than any other restaurants I visited! 🙂
(Note, if you have bought "Oppa! Take me to Korea!" travel book, I have guest-feature in the book on Gaepan too! I'm also 1 of the creative designers behind this awesome travel book too!)
Every Korea trip since then, is a must visit to Gaepan! I checked my swarm for the address and realise, I actually check-in for 19 times! Hence, you can imagine how many foods I have tried here before listed my favourite dish here! :p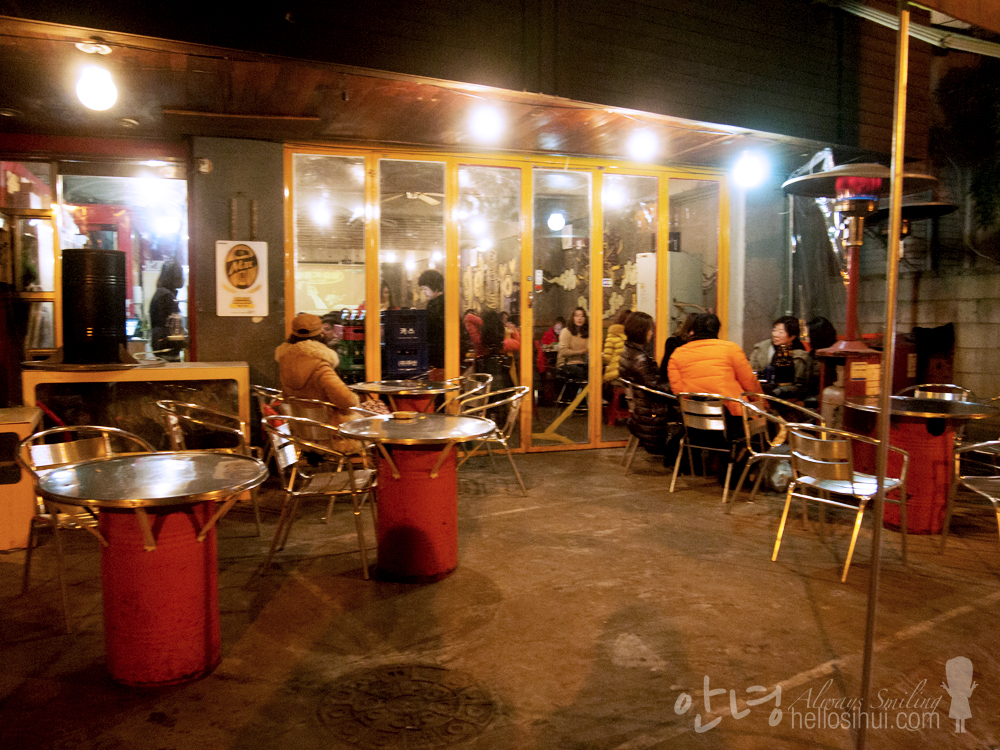 #exterior of the restaurant, not-those-glam-restaurant, but something very friendly-casual-looking type!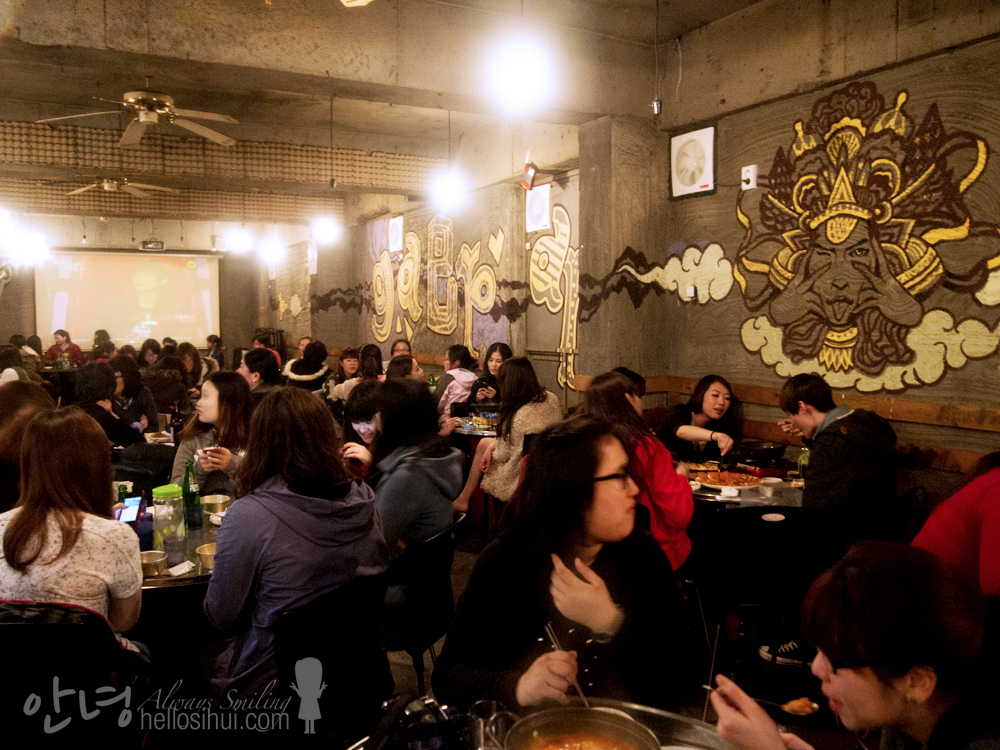 #Gaepan will be very very crowded on during March, as SHINHWA usually have their anniversary concert during march, and fans from all over the world will be heading here for a lovely dinner/supper 😀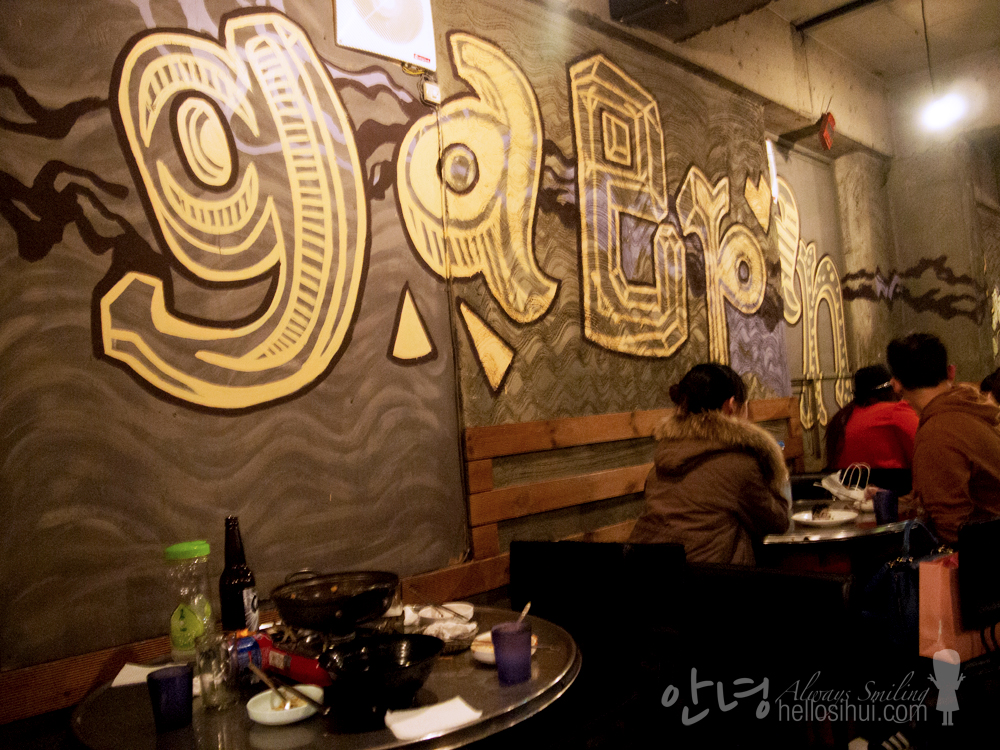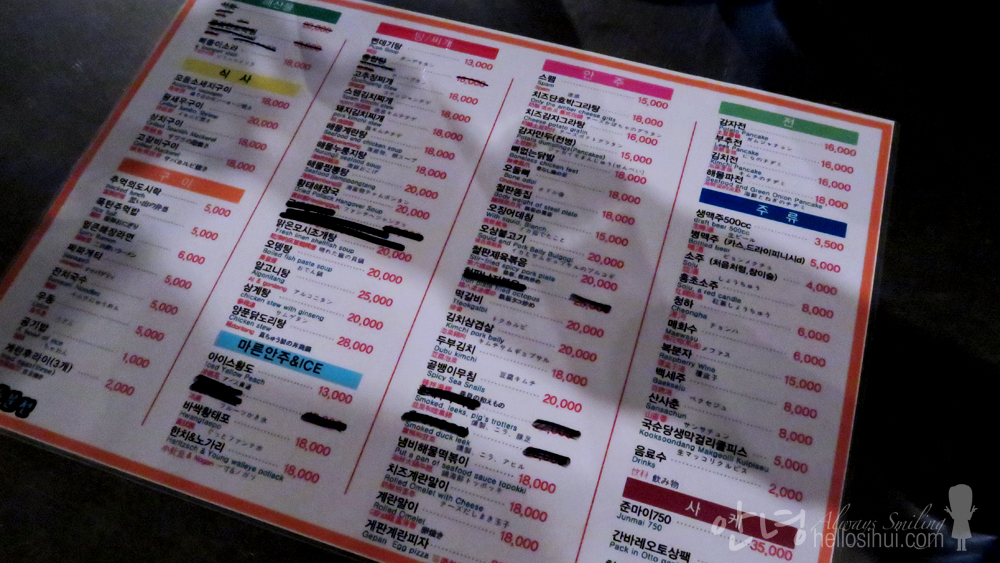 Menu have in english and chinese these days to cater to foreign fans! 🙂 You know, you cant underestimate the power of SHCJs!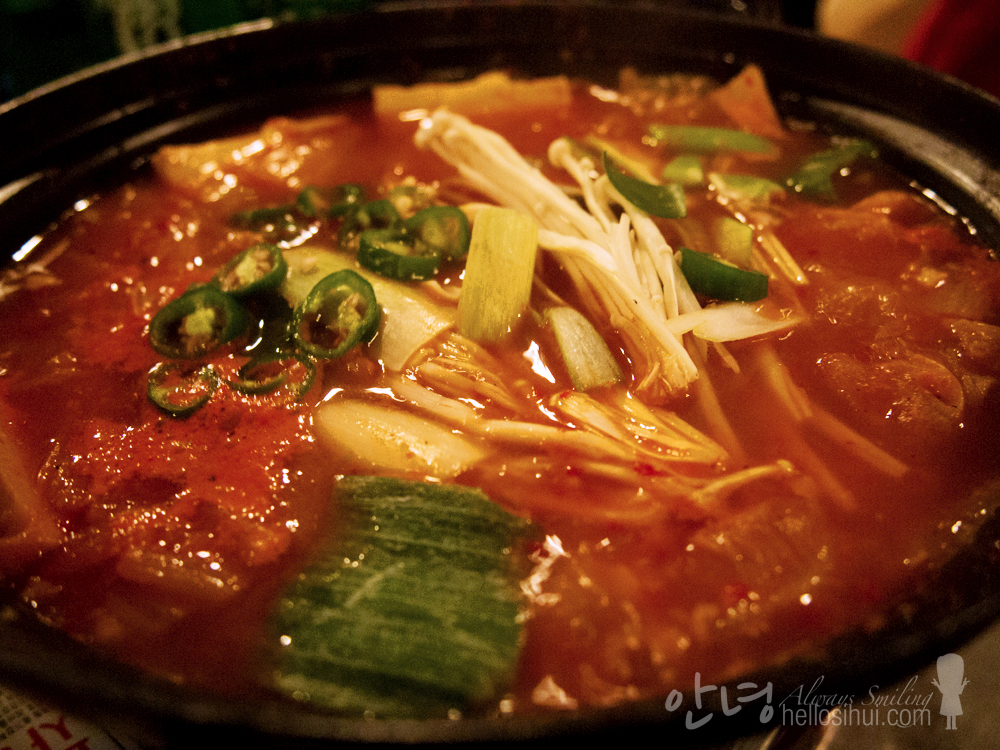 #Kimchi stew 🙂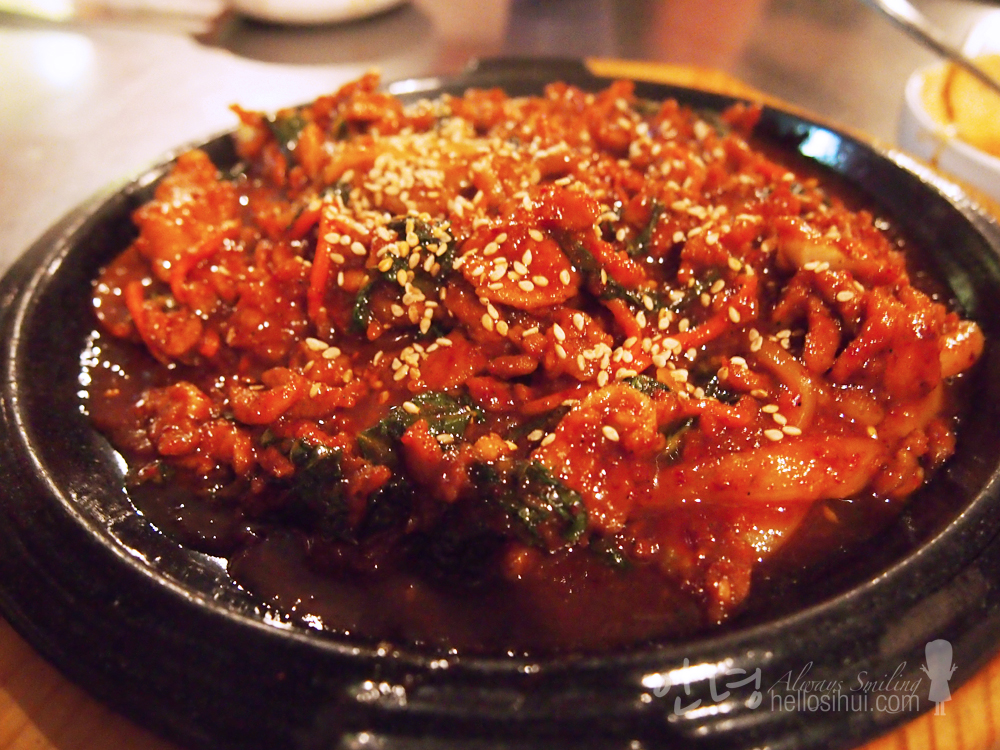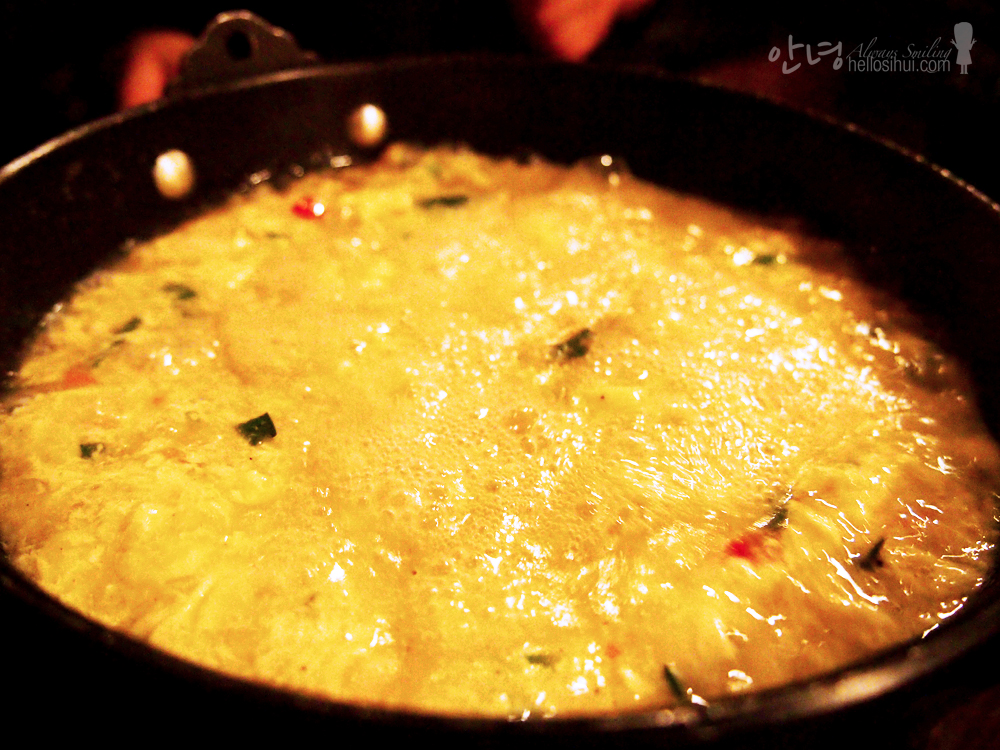 #Seafood Egg Stew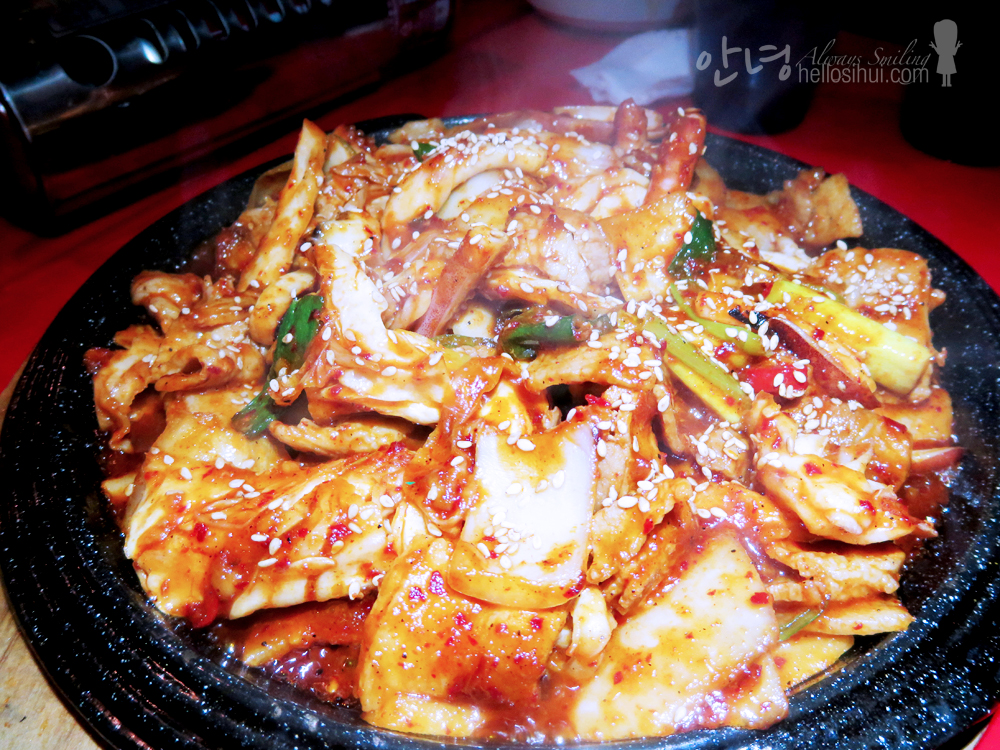 #hot plate squid!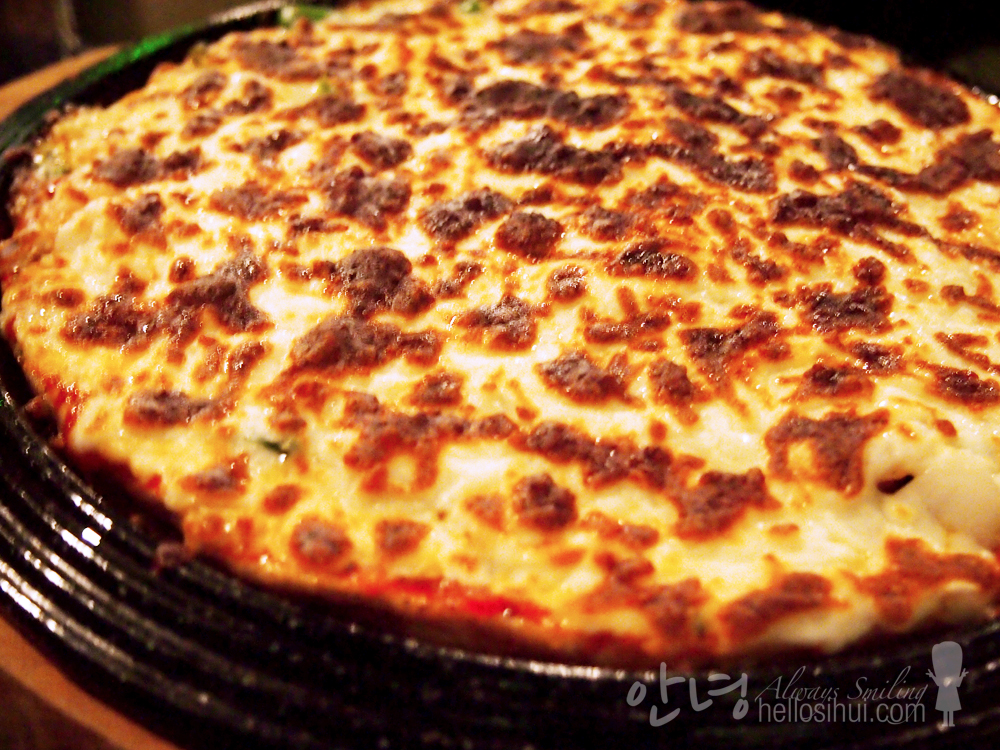 #gaepan egg pizza!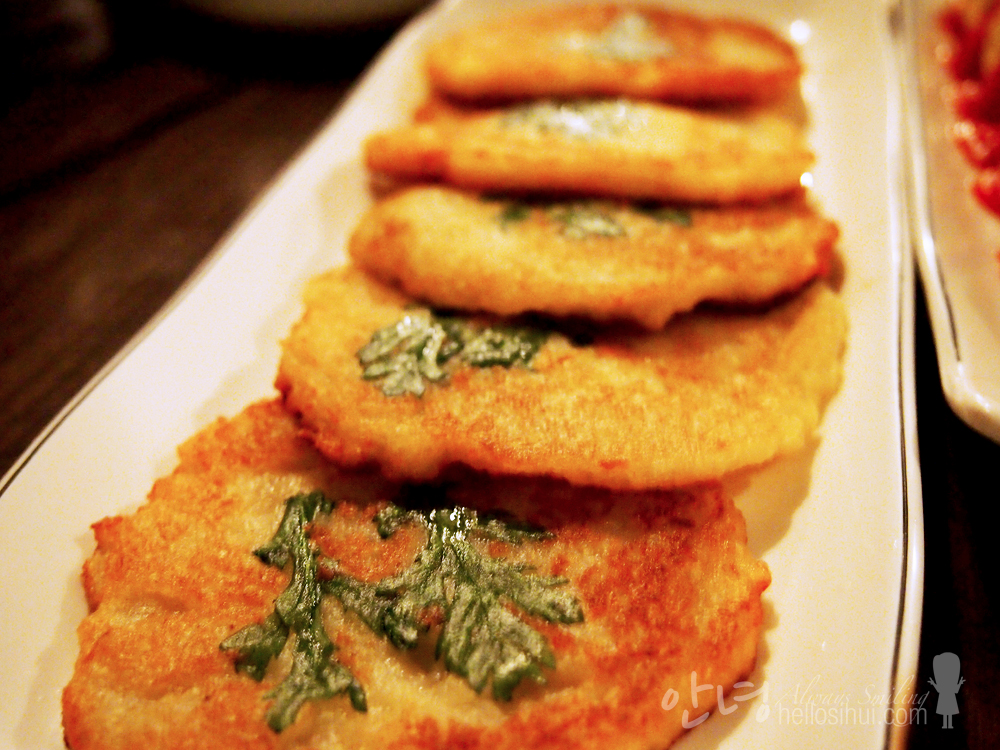 #Potato Pancake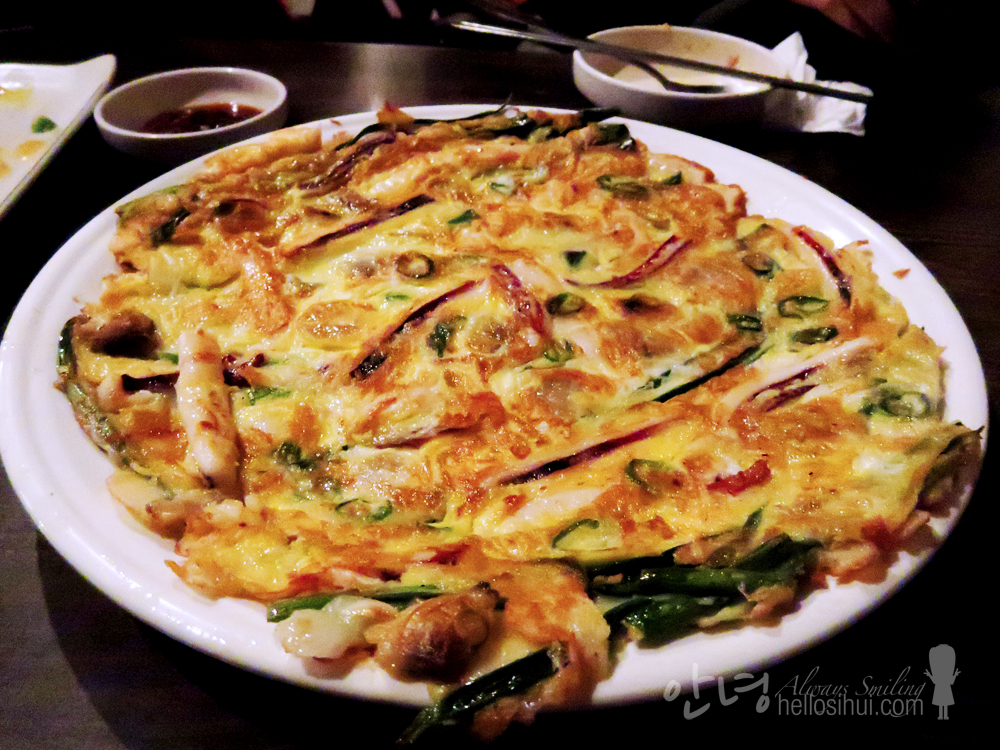 #Seafood Pancake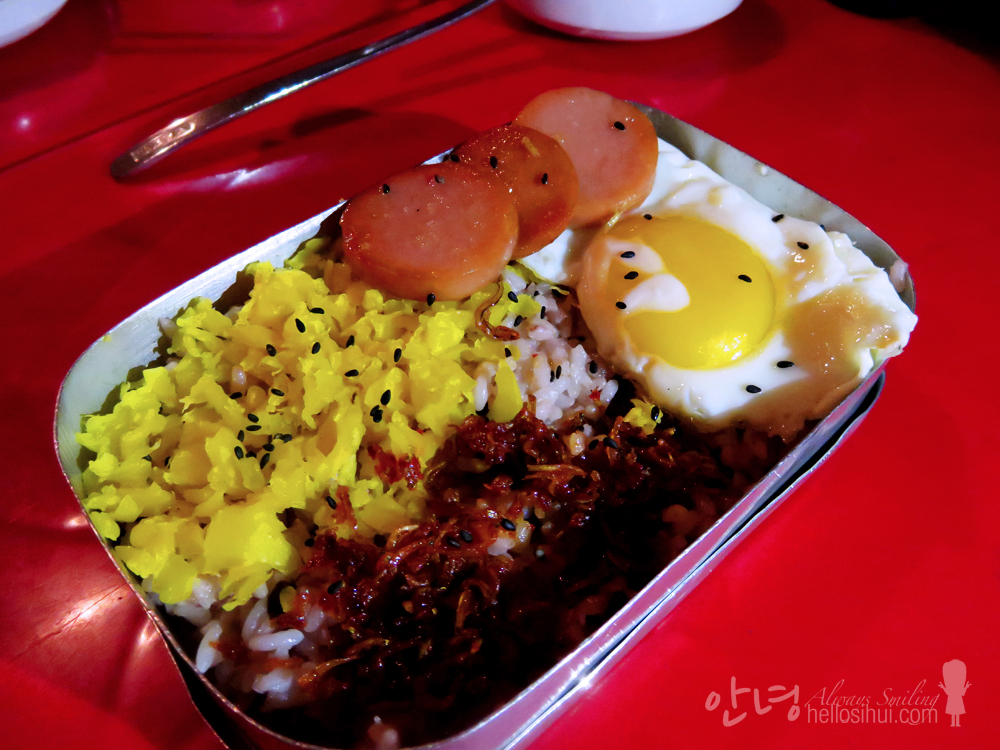 #Lunch box that most of my friends like! 🙂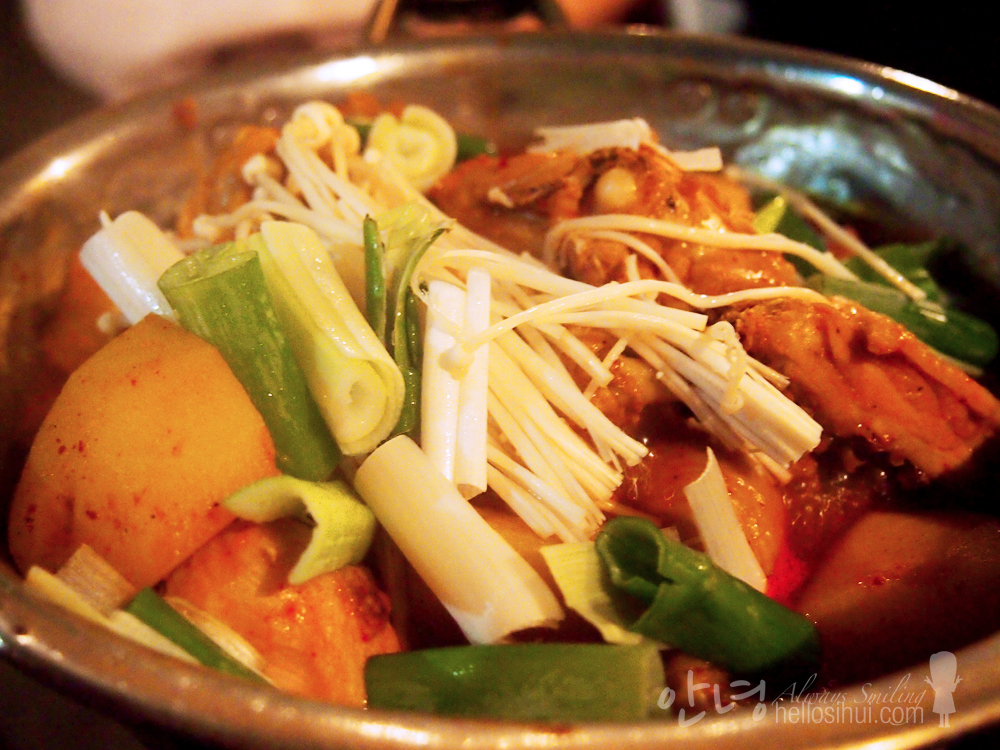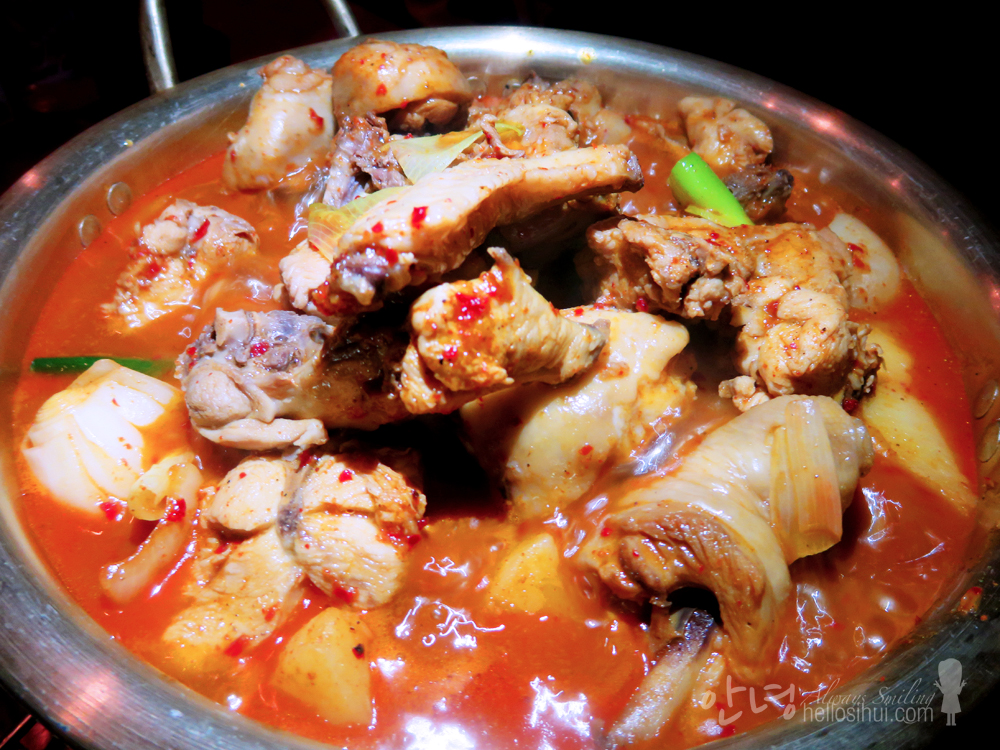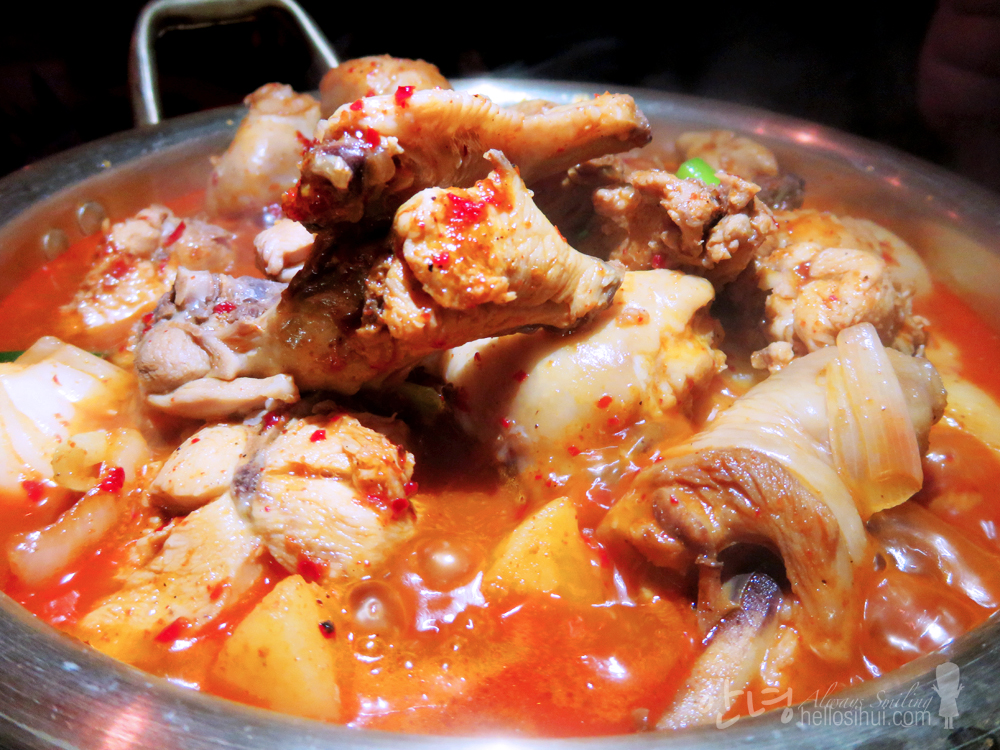 #MUST ORDER!!!! CHICKEN STEW!!!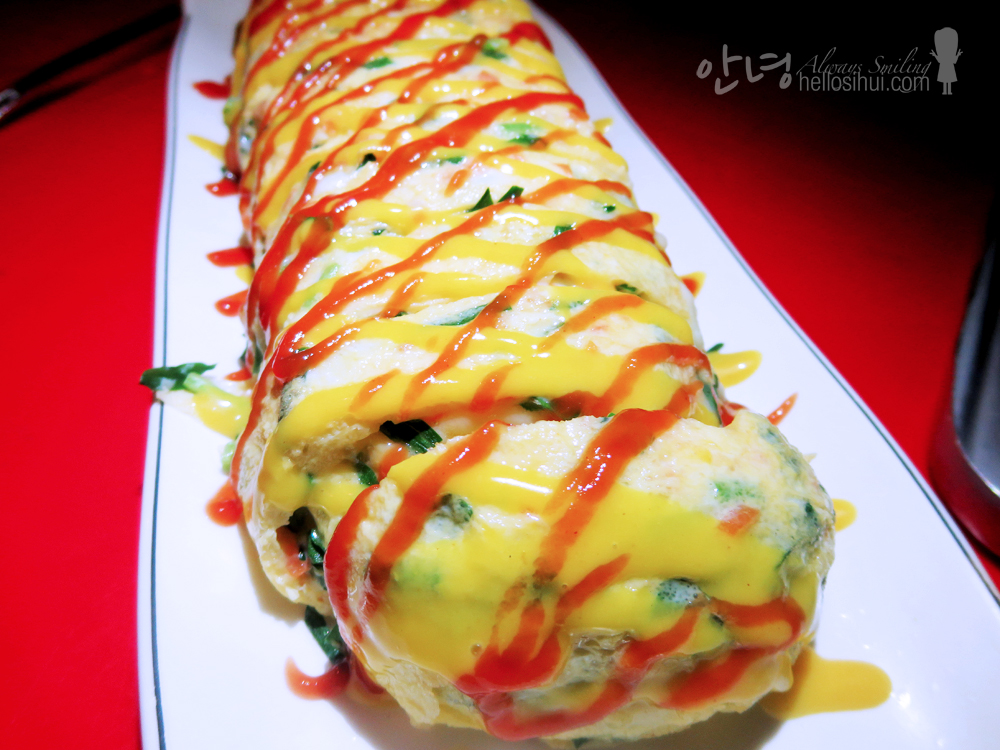 #EGG ROLL WITH CHEESE, is a must eat too!!!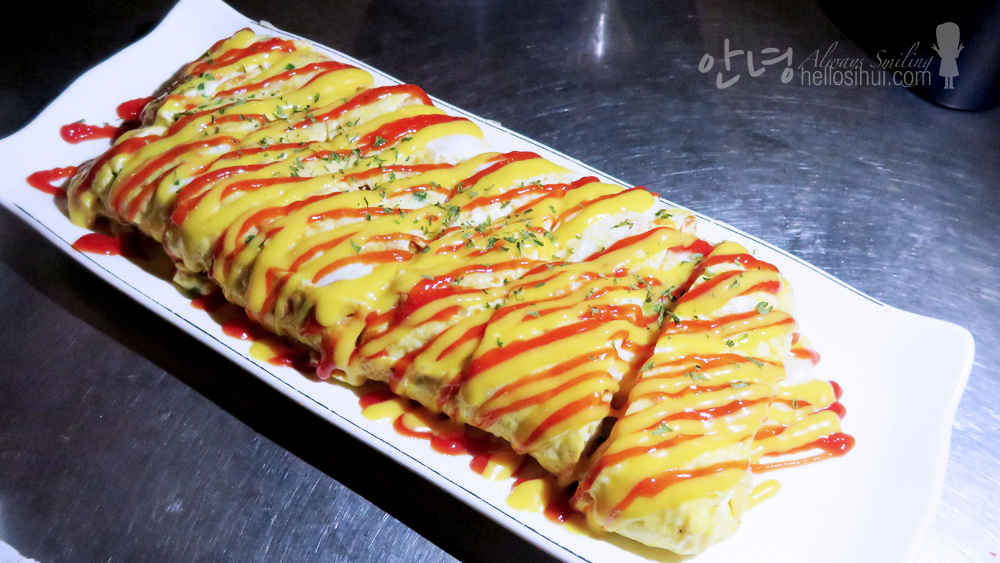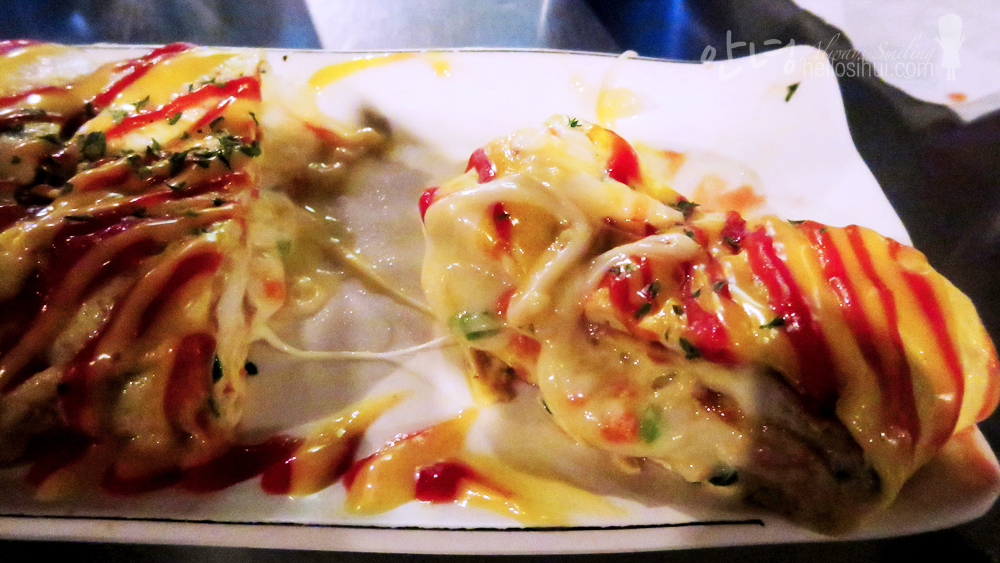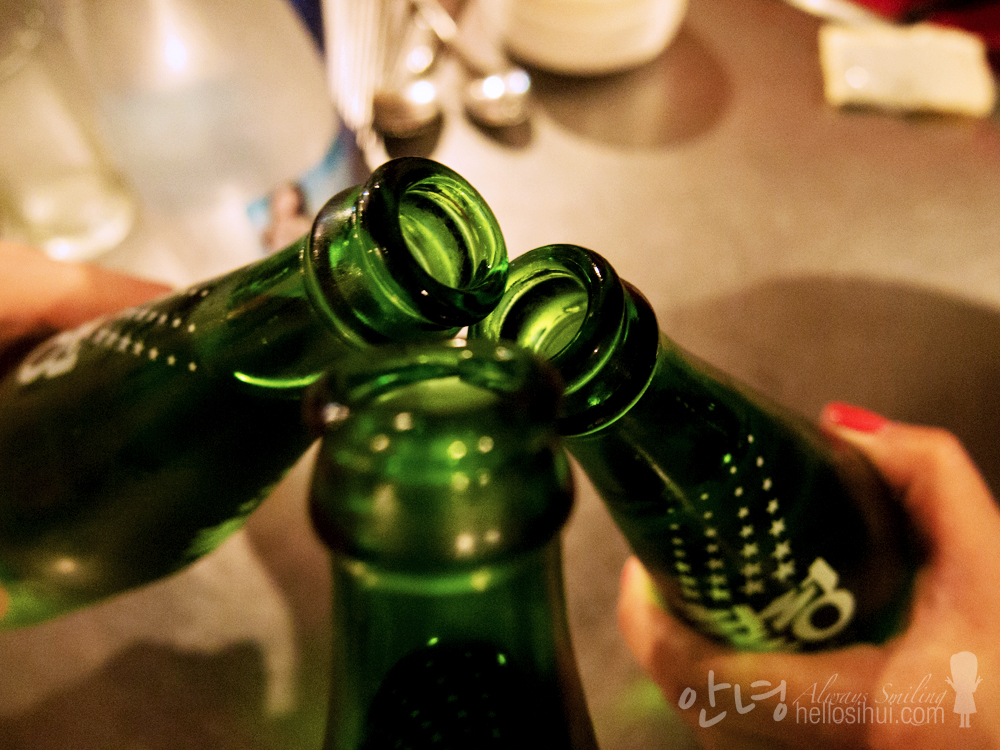 #First visit to gaepan with my favourite friends #3doryinKR, this happened during 2013, where we embarked a wonderful 39 days journey together! 🙂 No photos of us, dunno why 😛 But we visited together for at least 11 times!!! :p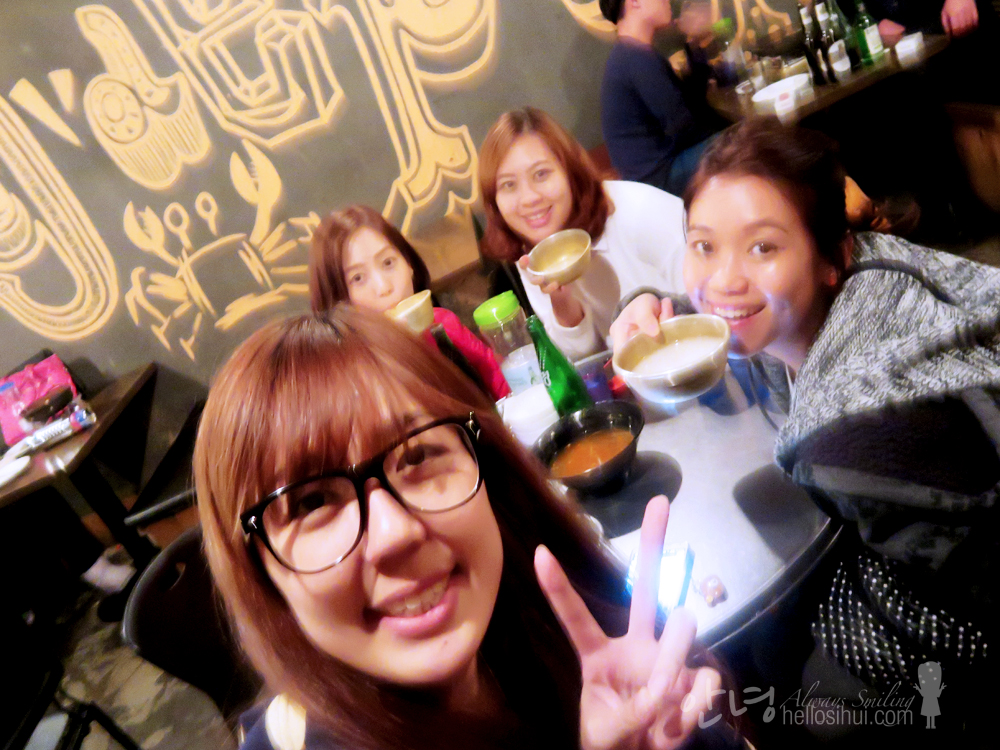 #with half of six+one 🙂 the clearest photo of all the blurs one :p oh yeah, there's Joie too! 🙂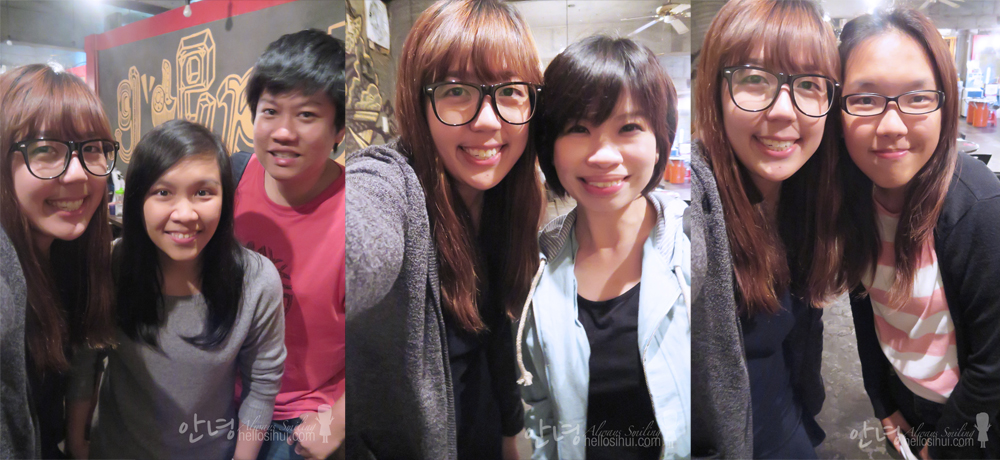 Bought so many of my friends here, and some we didn't actually took photos together too! :p but, so many of them! 🙂 19 times is pretty much deserve some awards! hehehehehe :p
DIRECTION TO GAEPAN 개판 (Sorry for the low and bad lighting for direction)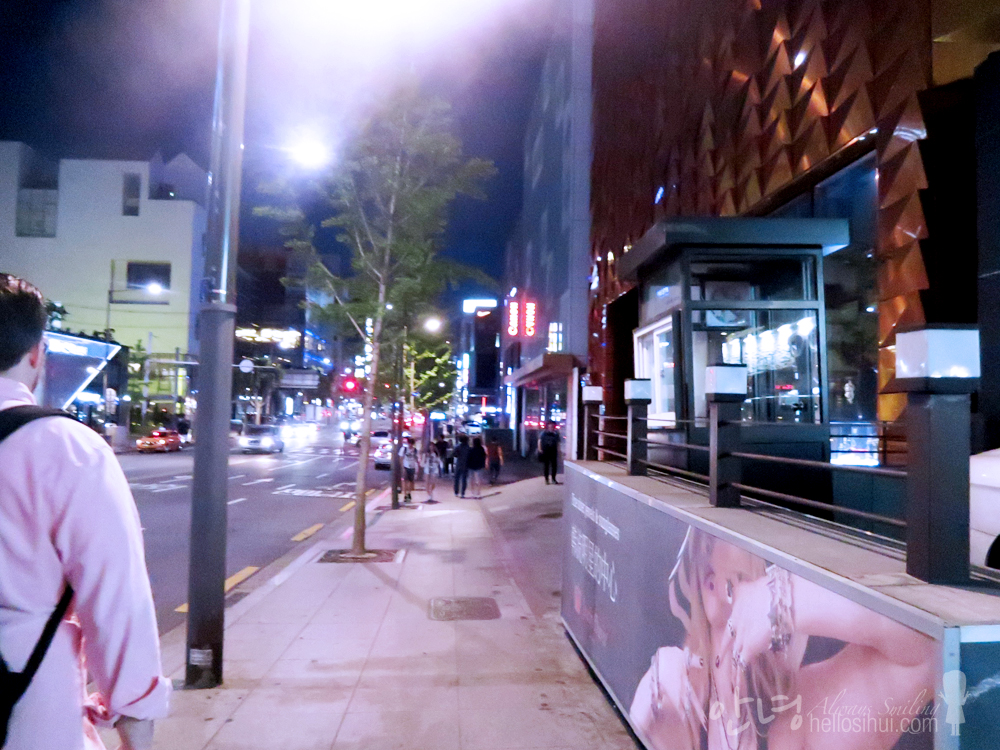 Apgujeong Rodeo Station Exit 5 and walk straight! 🙂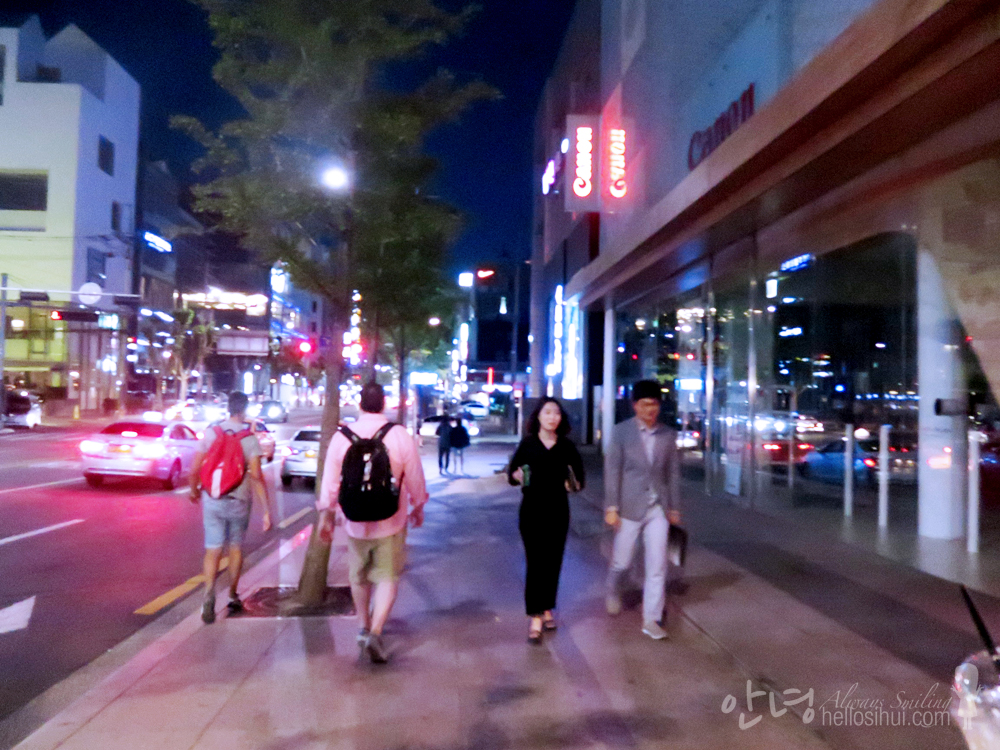 #you will pass by Canon on your right 🙂 Continue to walk straight 🙂

#continue to walk straight, you will see a Paris Baguette on your right too! Continue to walk straight 🙂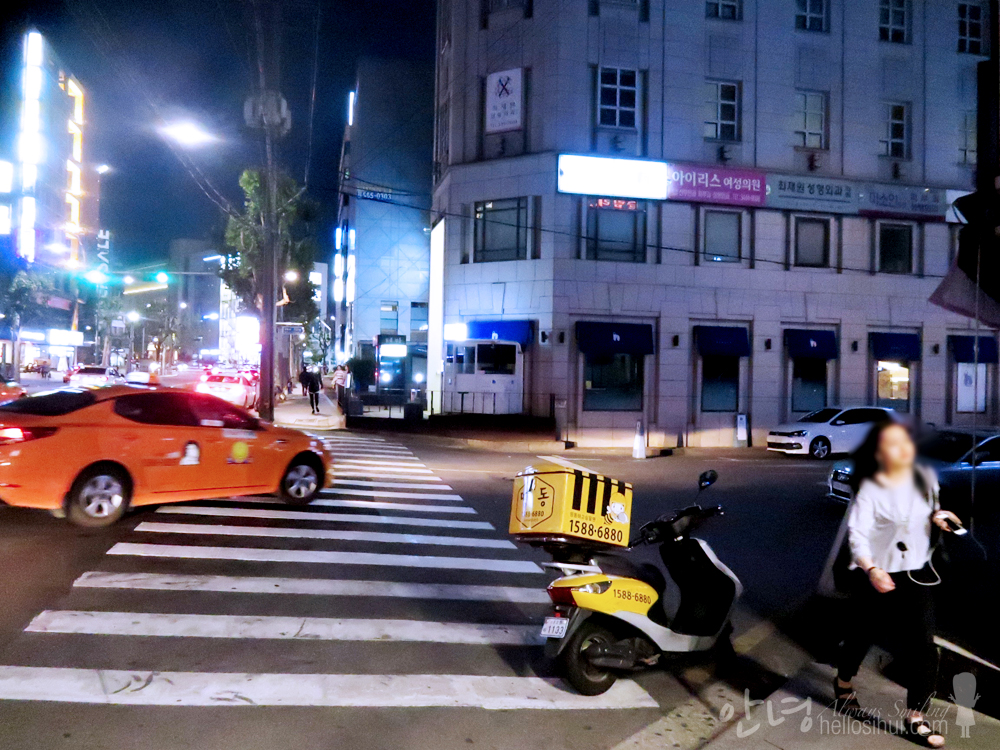 #turn right here! 🙂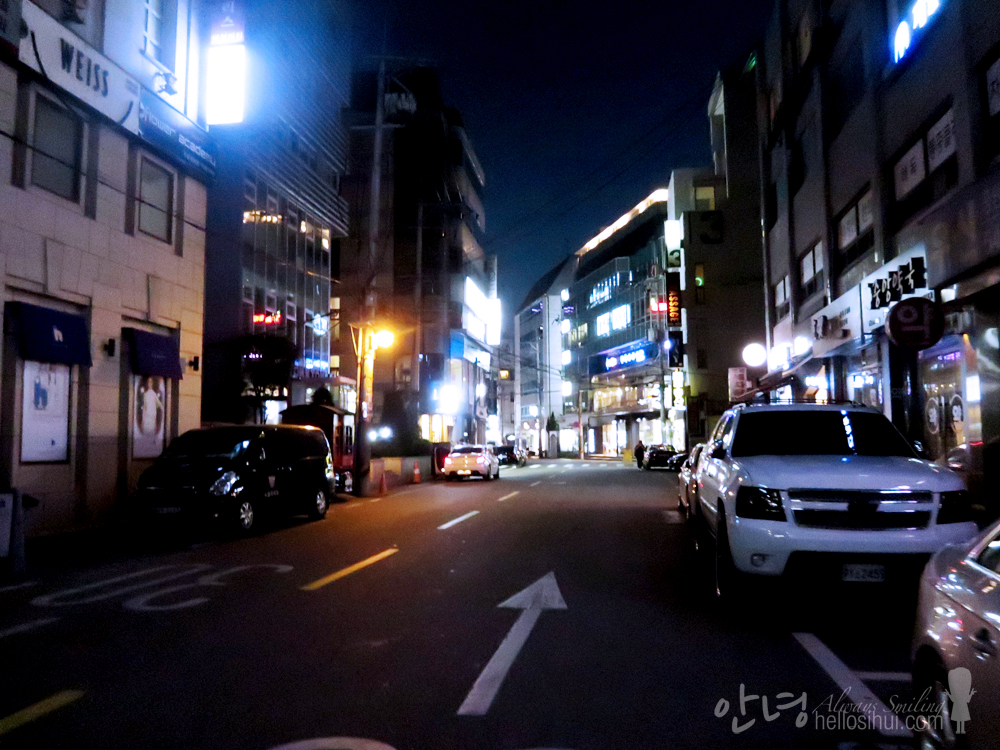 #continue to walk straight (you are actually walking towards Dosan Park direction) 🙂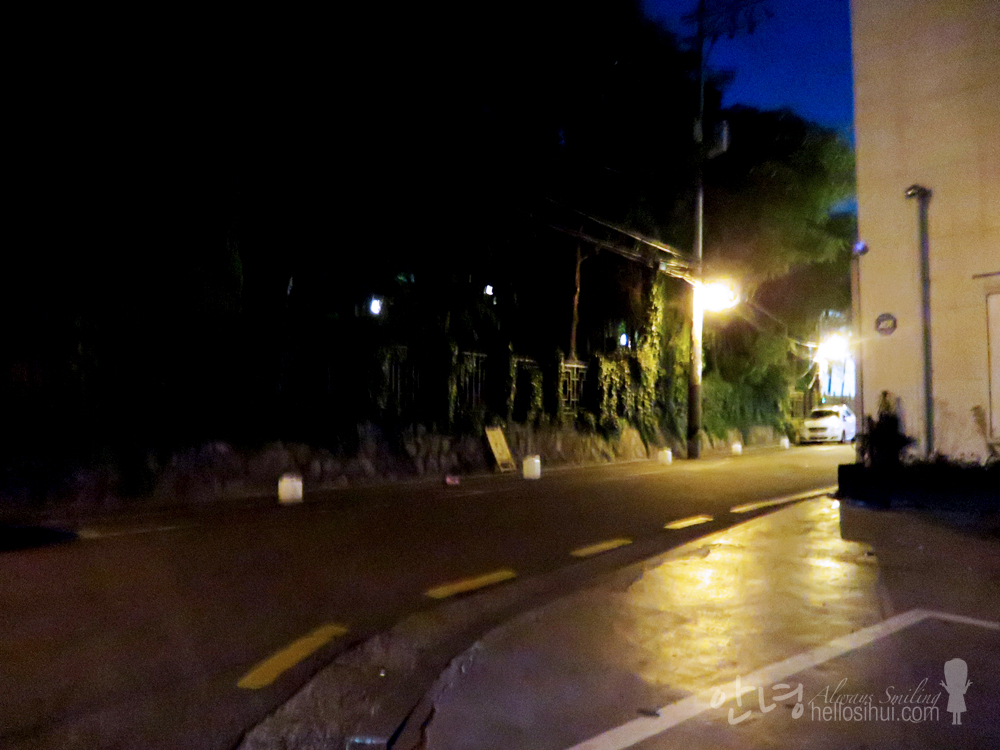 #Turn right till you reach the T junction! 🙂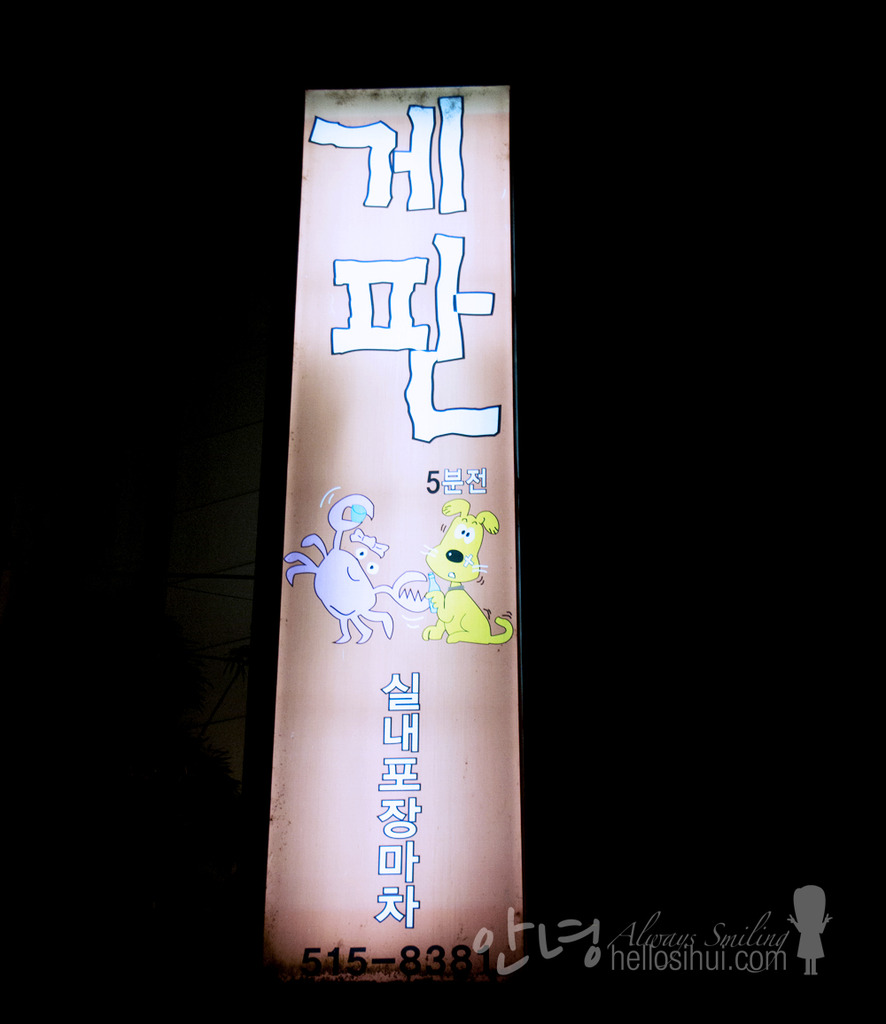 #you should see the bright lightbox here! 🙂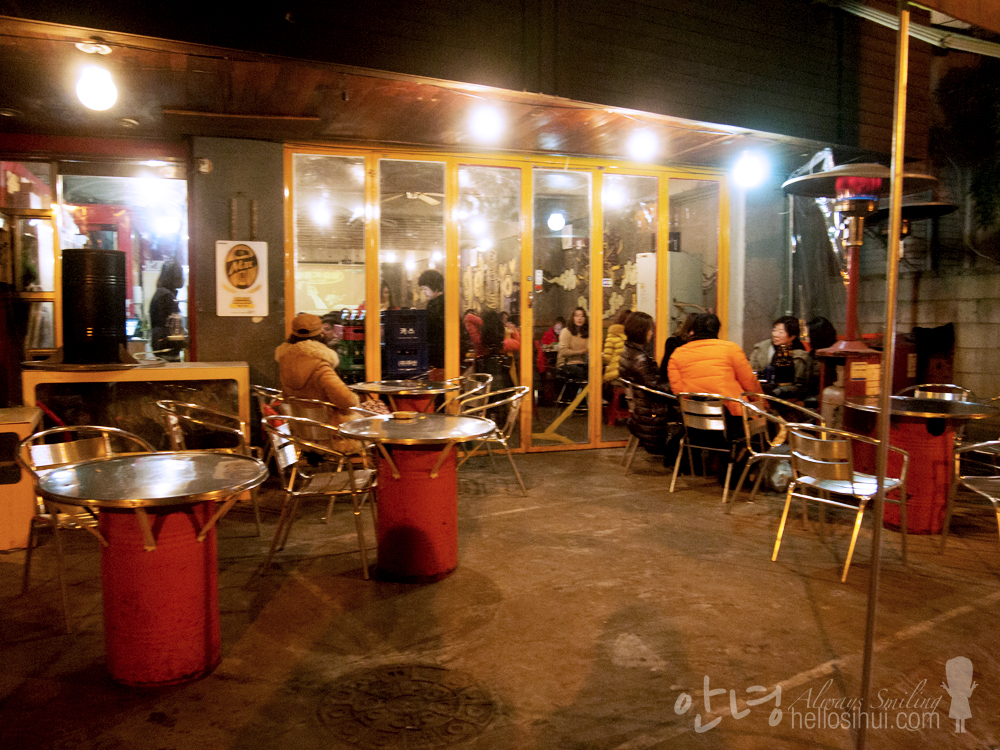 #and yes, you reached! 🙂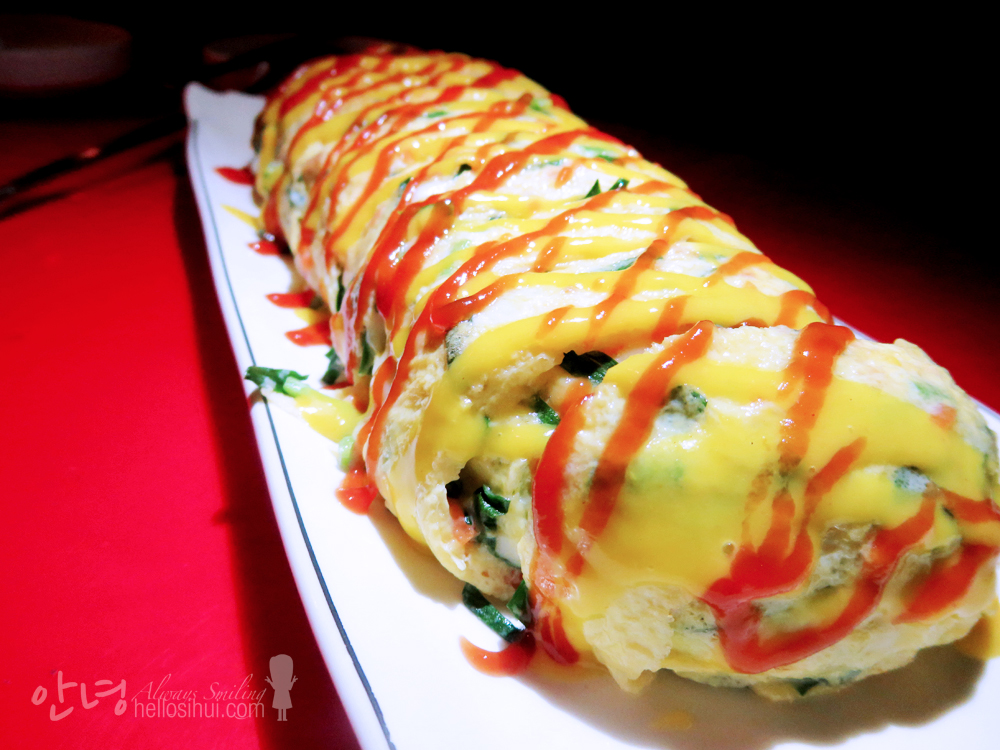 #a photo of the yummy cheese egg roll that you must have in gaepan! 🙂
Gaepan 개판
Address:서울 강남구 신사동 647-4 1층
Contact: 02-515-8381
Operation Hours: 7pm – till last guest leave
Subway: Apgujeong Rodeo Station Exit 5
*This restaurant belongs to SHINHWA's Minwoo's sister. She is often in the restaurant, and if you are lucky, you might meet celebrities there too. There's once when I was there, I saw BEAST's Yong Jun Hyung! 🙂 Pretty much of lucks and love! <3<3<3
*If you like SHINHWA like I do, and wish to visit places that they visited before, read here! 🙂
Hashtag #thankyouhellosihui if you visited this restaurant via my guide 🙂
Filed Under:
3Dory
,
3DoryinKR2013
,
3DoryinKR2013Encore
,
3DoryWinterStory1314
,
All About Korea
,
As Tourist
,
Best Company Ever
,
Celebrities Cafe/Restaurant
,
Coll-riends
,
Family
,
Food
,
HomeBoundx9
,
Korea
,
Korean Food
,
Korean Food
,
Korean Idol Cafe/Restaurant
,
Korean Seafood Pot
,
Pizza
,
Seoul4antastic
,
SHINHWAwasthere
,
six+one+one
,
Spring Korea 2014
,
Travel
,
Vacation
,
Variety Show
,
Winter Korea 2014 2015
,
Winter Korea 2015
---
---