HAHA's Pal Ja Mak Chang (팔자막창)
[April 2015 NOTE: HAHA's Pal Ja Mak Chang has already closed. At the very same location, HAHA's opened his very own brand BBQ restaurant- 401. I have visited it finally during my recent trip (2015 March/April) – Read it here: Running Man's HAHA Loco Quan 401 at Hongdae]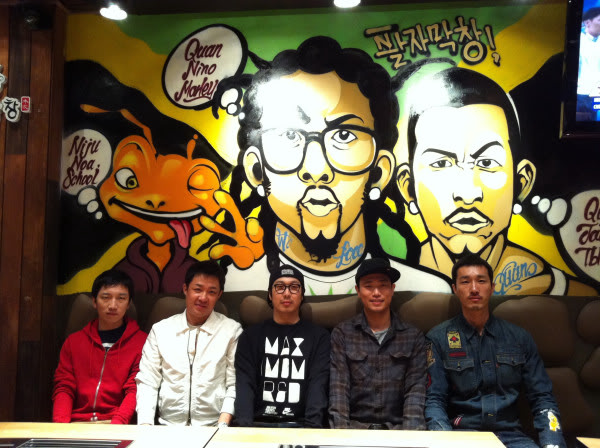 (credit: haha's) Running Man have been a great hits in Korea as well as Asia. Even my aunty is watching Running Man, and loving Kim Jong Kok! And, when there's news about Running Man's HAHA & Leessang's Gary also have franchise Makchang's BBQ restaurant… everyone is delighted to visit. And, heard that they adopt the concept of Running Man in their restaurant. I think there's many ways to reach HAHA's restaurant, but my way get to see Hongdae more. If you wished to walk along Hongdae, shop and see a little more, come with me, follow me 🙂 Subway: HongDae Station Exit 9 (Green Line)  It will be really good if you have Google Map or any GPRS device with you, because it will not be easy to find, though… you can bring me along with you 😛 After exit, you get to see some street stall selling very lovely clothes for your doggie, and also, cheap and pretty hair clips/socks. Not forgetting, street food. I remember I have taken photos of it, but apparently, I can't find :/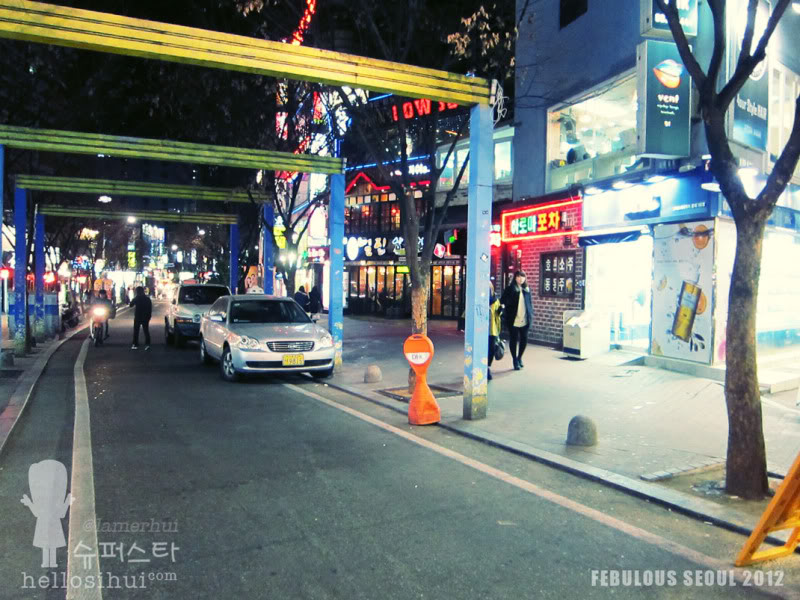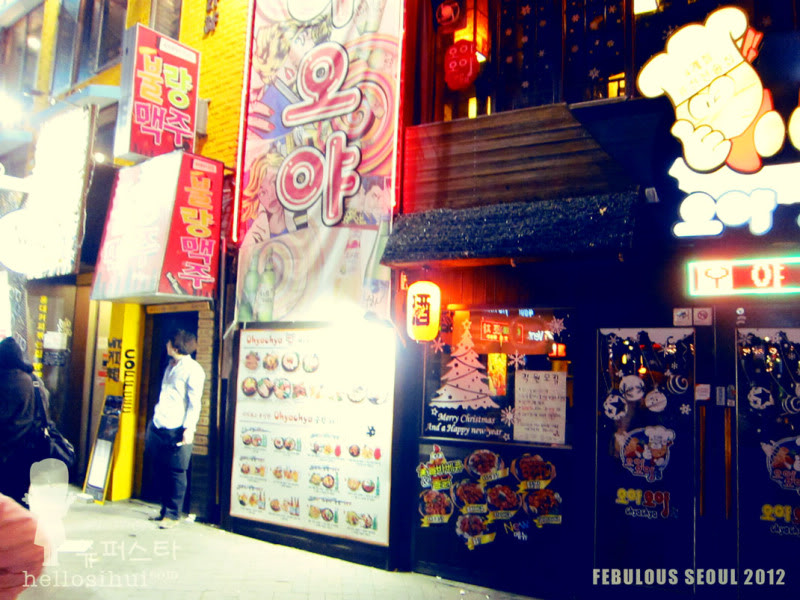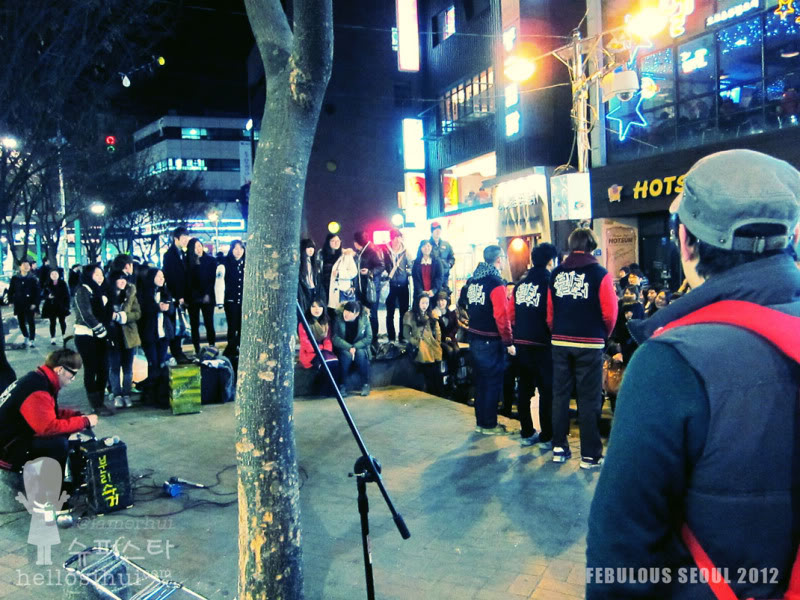 #students having their performances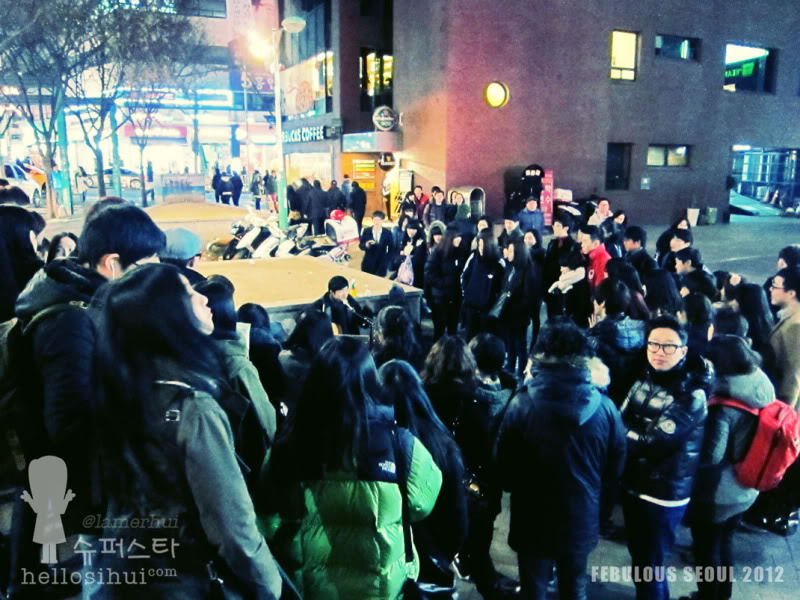 #someone singing~ but when we reached, he finished the song!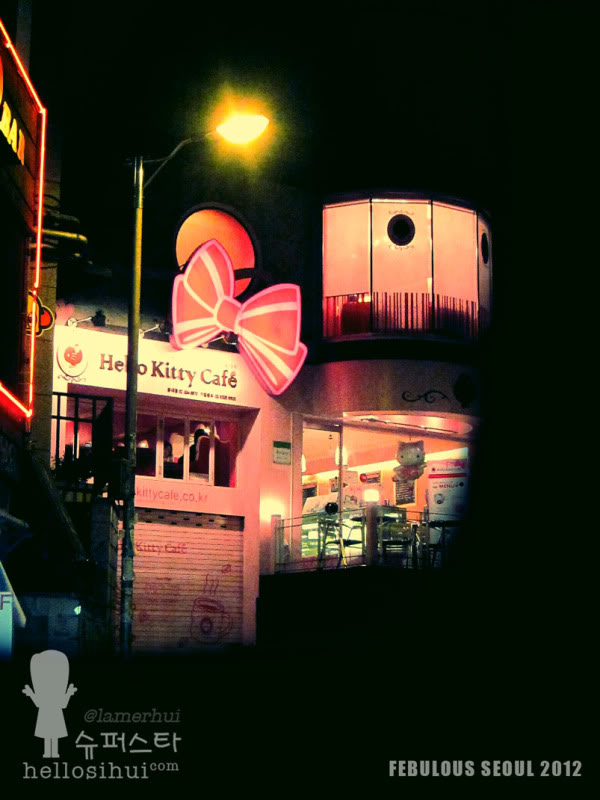 # Hello Kitty Cafe that i wanted to go badly 🙁 Didn't manage to go at all after 2 long trips! 🙁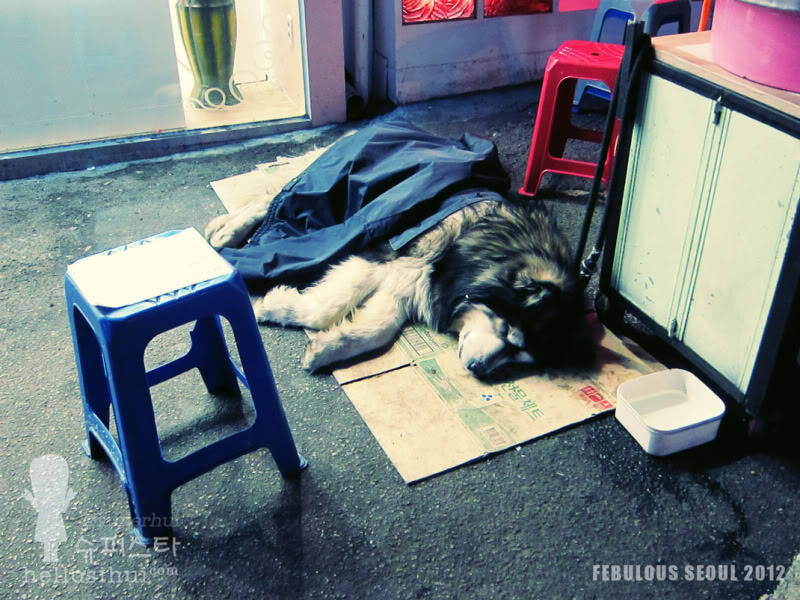 #the dog look super huge in real life!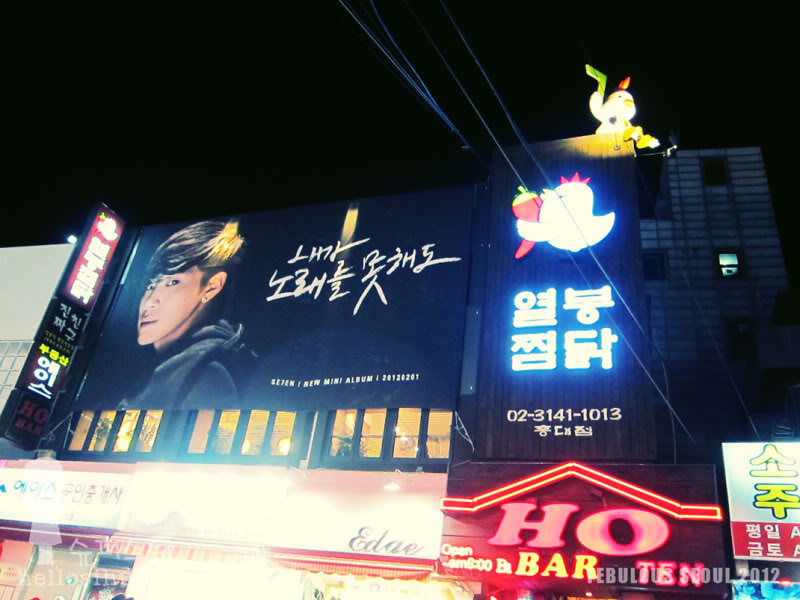 #you will passed by Se7en's andong chicken store. I only visited Gangnam's outlet so far.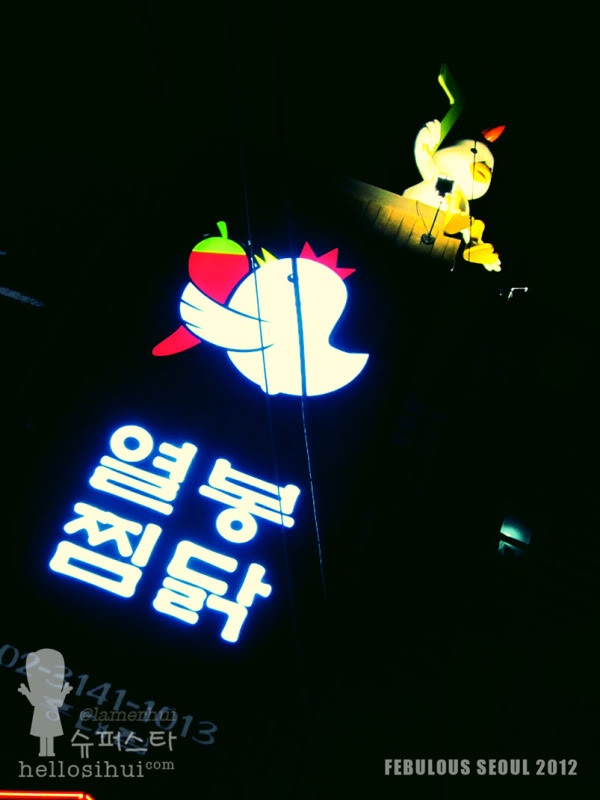 #adorable logo, the chicken, if you see clearly… is holding se7en's official lightstick! 😀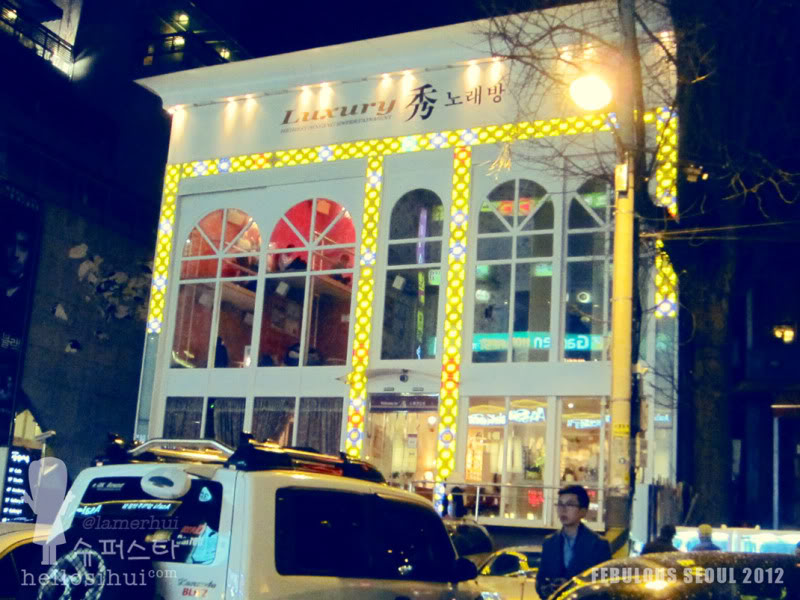 #I so wanted to go to this KTV. This is the one that many idols film at etc, 2PM, Beast too! 😀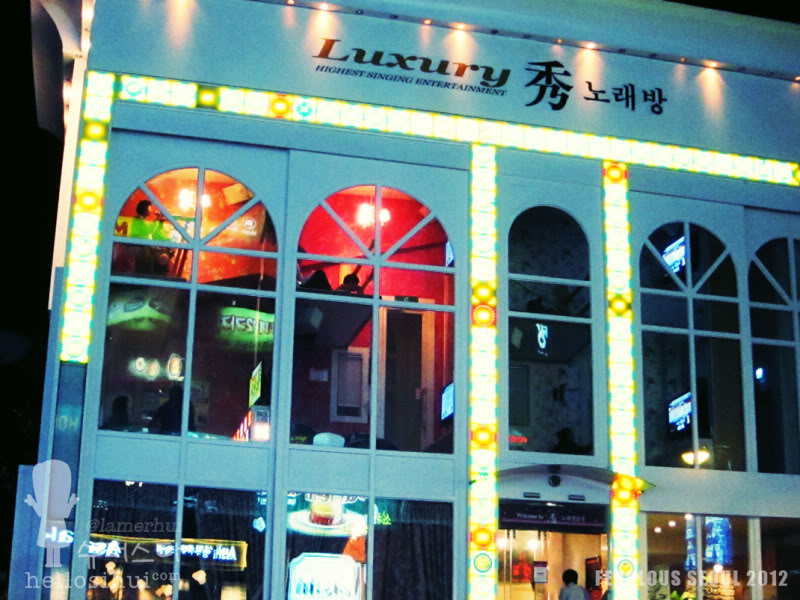 #double storey KTV room! FUN! 😀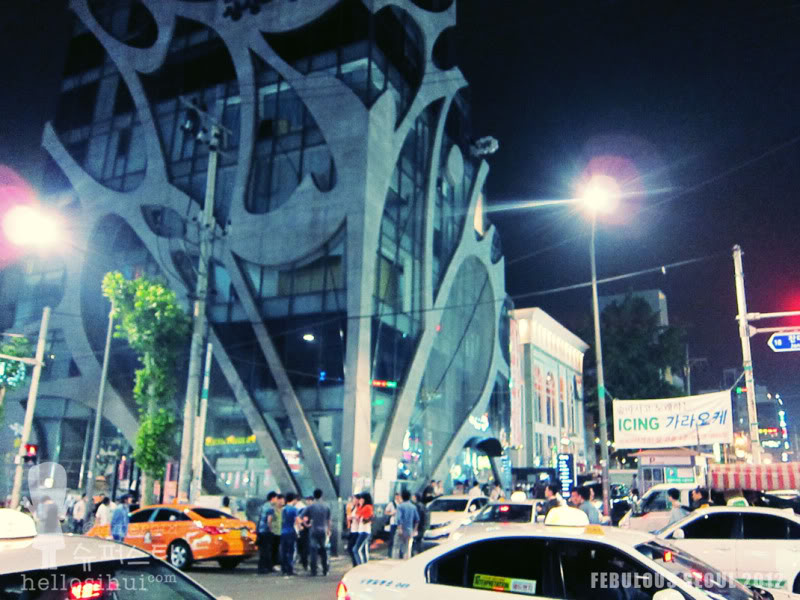 #SangSang MaDang Building (Hongdae Station, Exit 5), +-8mins walk to HAHA's restaurant. #This doesn't look unfamilar to Running Man's fans. RM's Monday Couple have a romantic date on the roof top in EP34.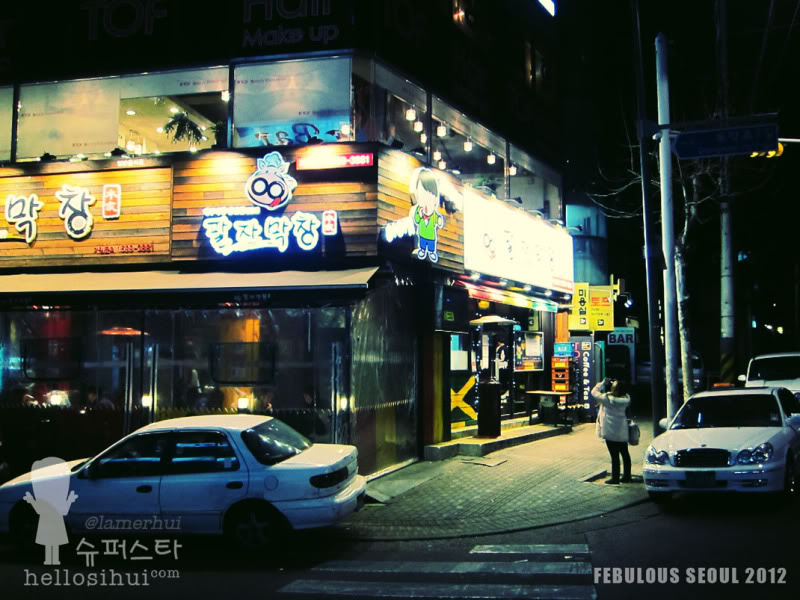 #weather is pretty cold…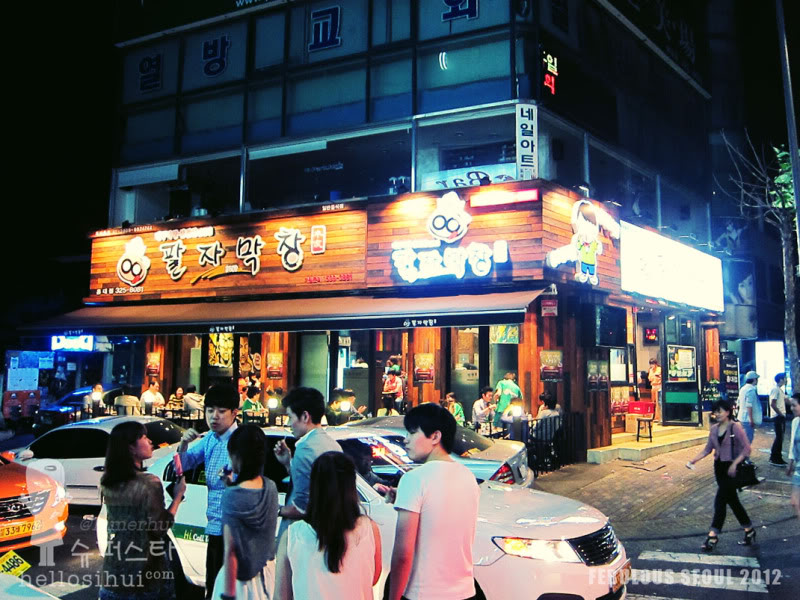 #(this picture taken last May) And you reached, will passed by Family Mart before this small zebra crossing! 🙂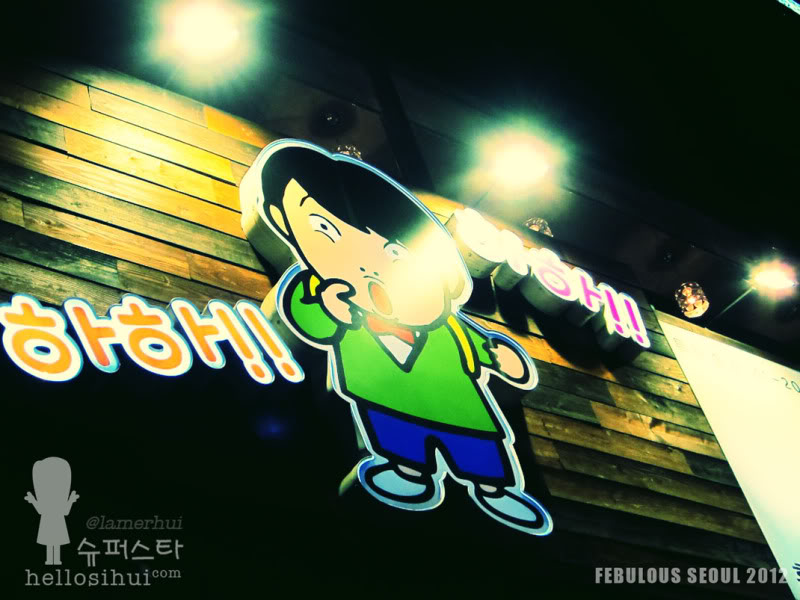 #HAHA, the running man! 🙂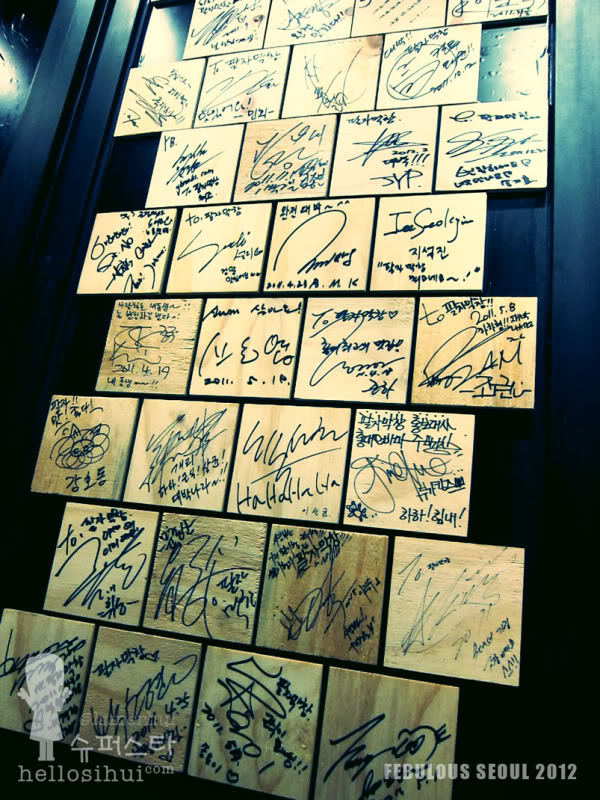 #many celebrities were here to support him, who do you spotted?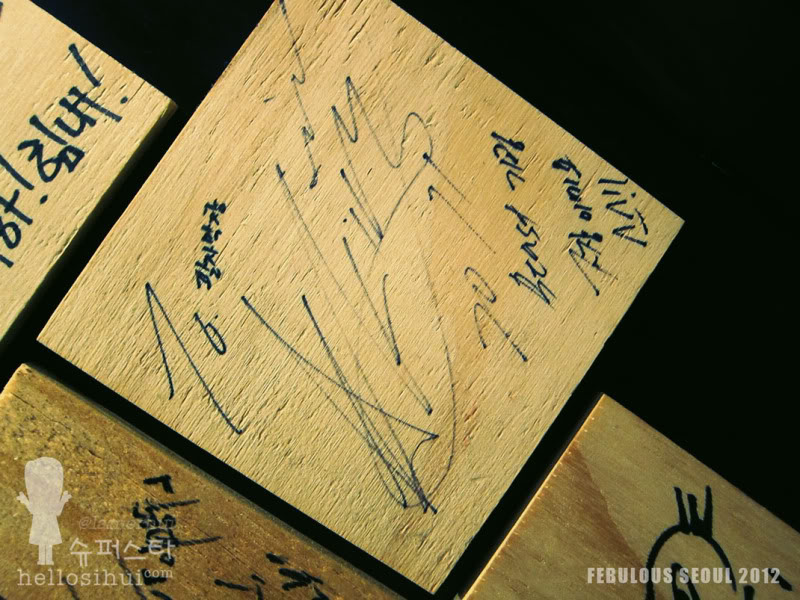 #Here's Kikwang from Beast (fiction…in fiction)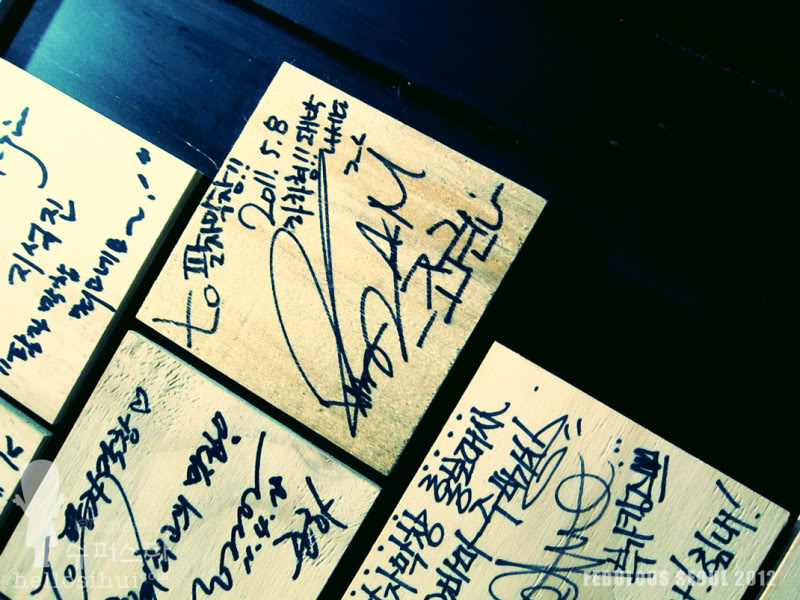 #Jokwon from 2AM.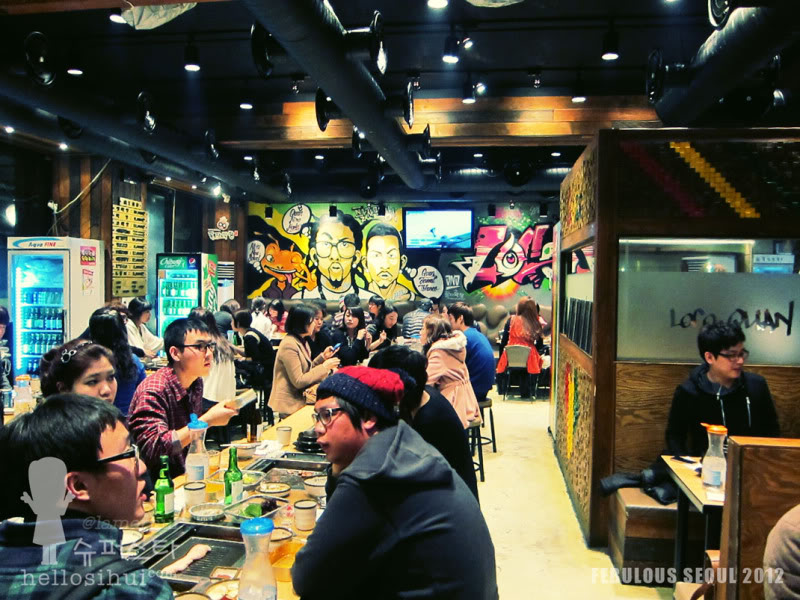 #this is how the interior look like, with very nice graffiti. And, yes, there's really alot of people. heard that, HAHA will dropped by and sometimes serve the customers himself. I have been here for 3-4times, but I never get to see him though *humpf*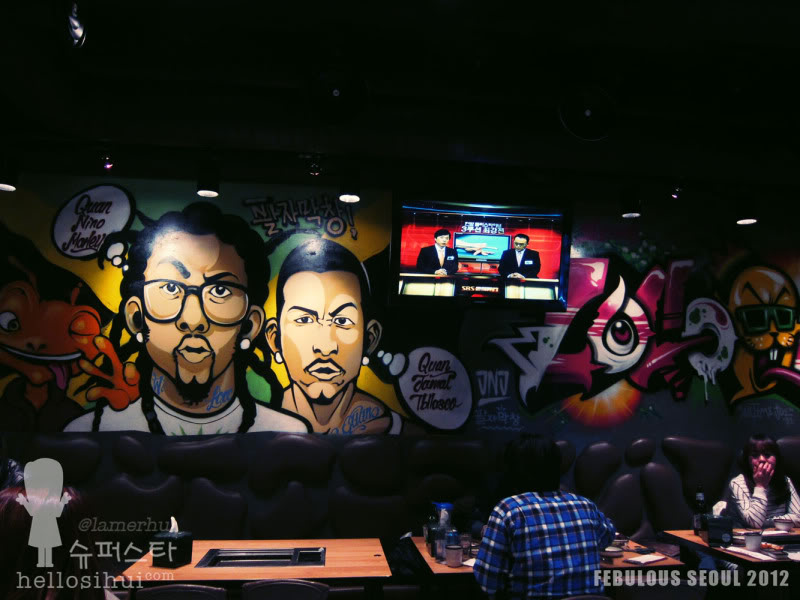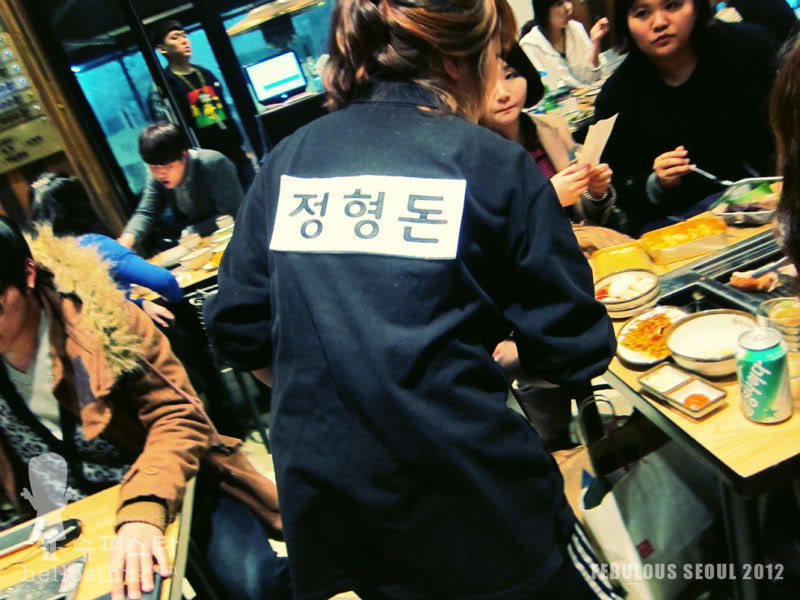 #and running man concept! HAHA's tweeted something like that before "if there is unfriendly staff, remove their name! hur hur"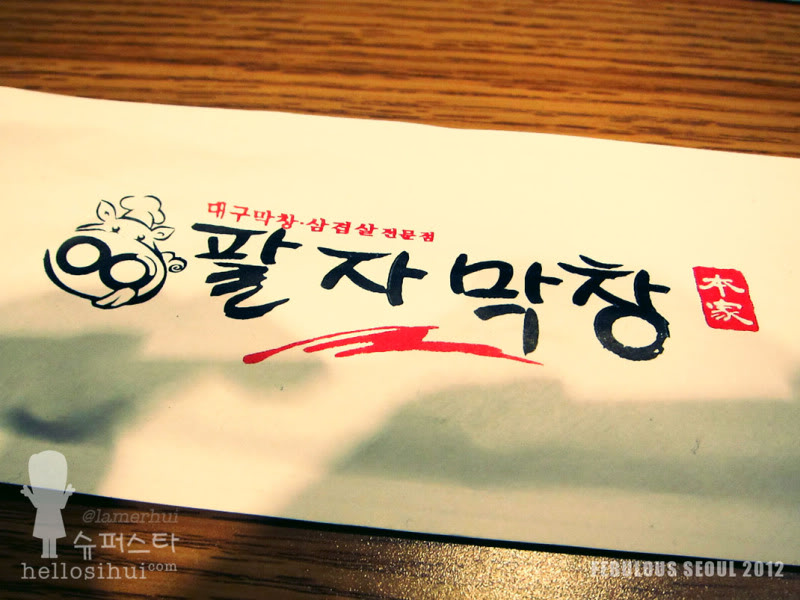 #I just happened to know that this is also a franchise outlet too.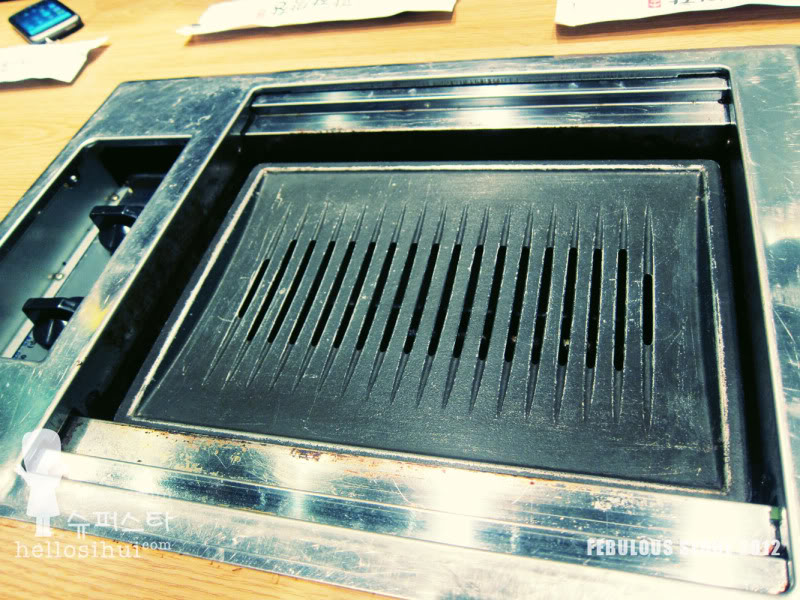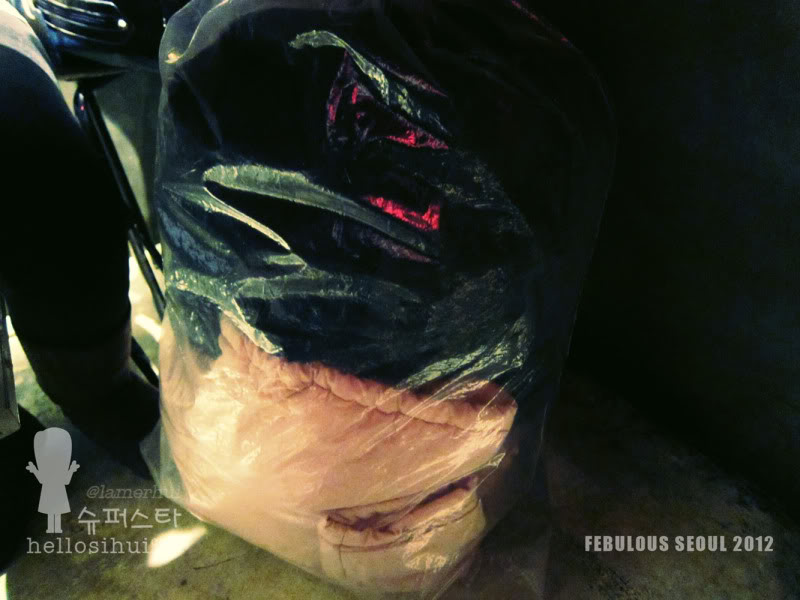 #the weather is pretty cold in February, but in BBQ store, the smell really stay with your jacket! Glad that, they given us a bag to zip up our jackets!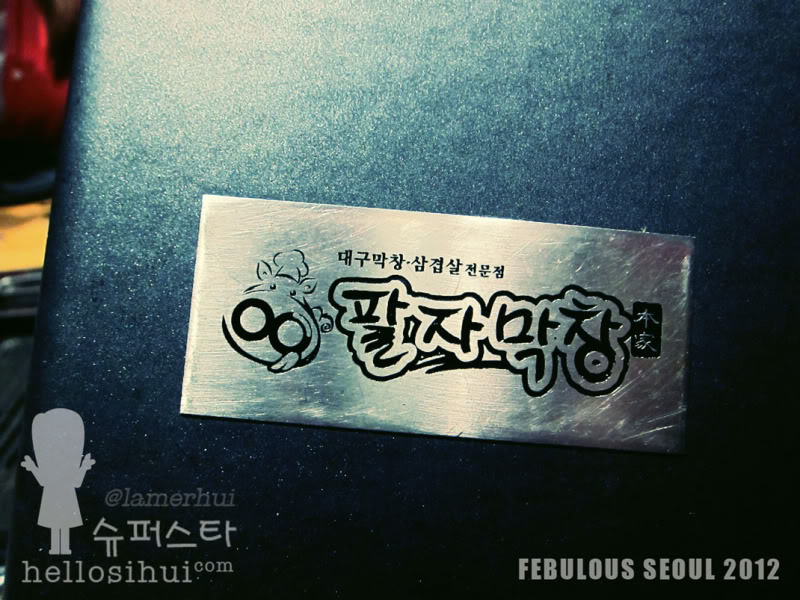 #the menu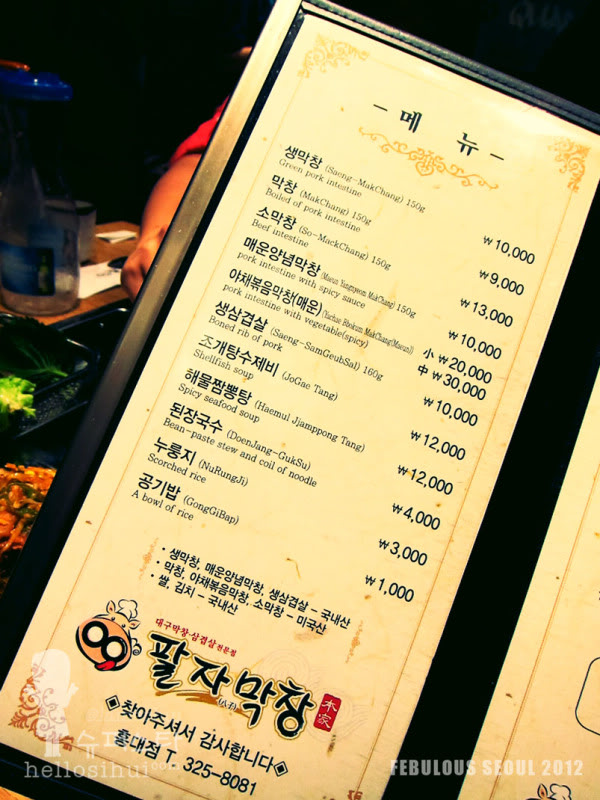 #food menu pricing!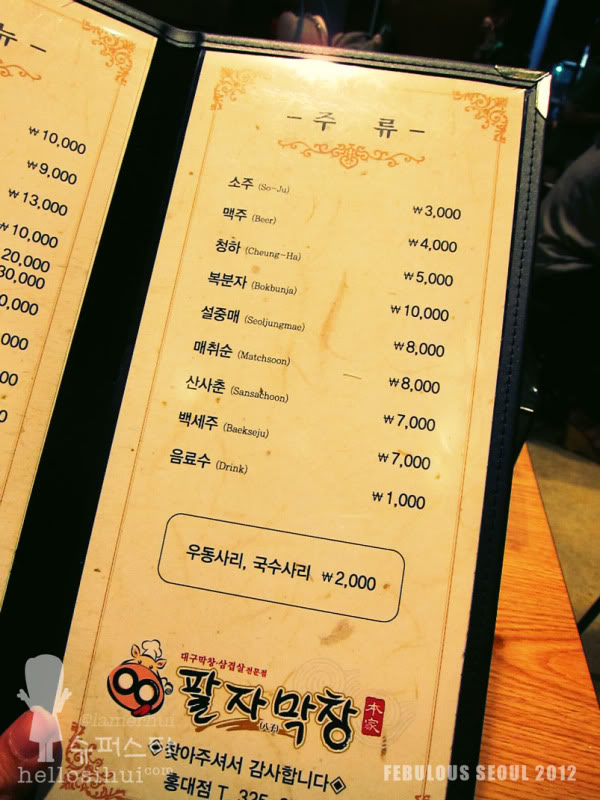 #check out the drink pricing, it is so cheap compare to Singapore!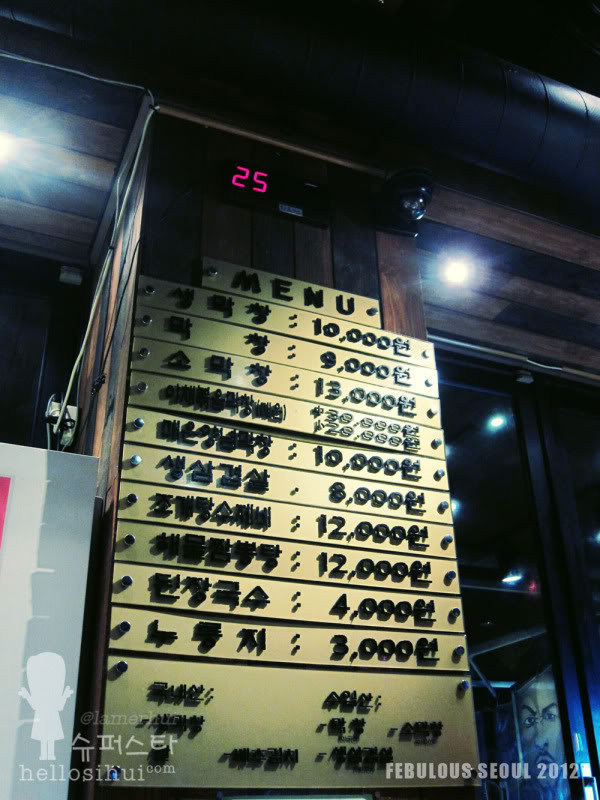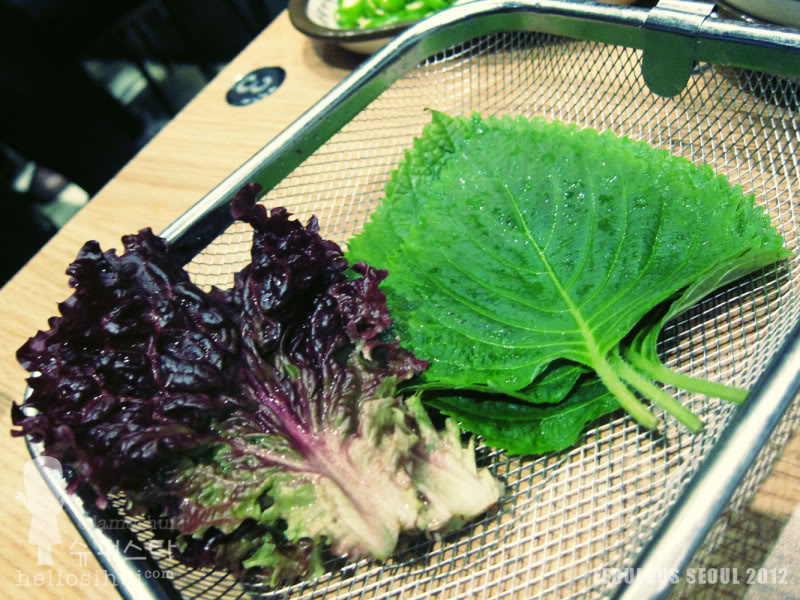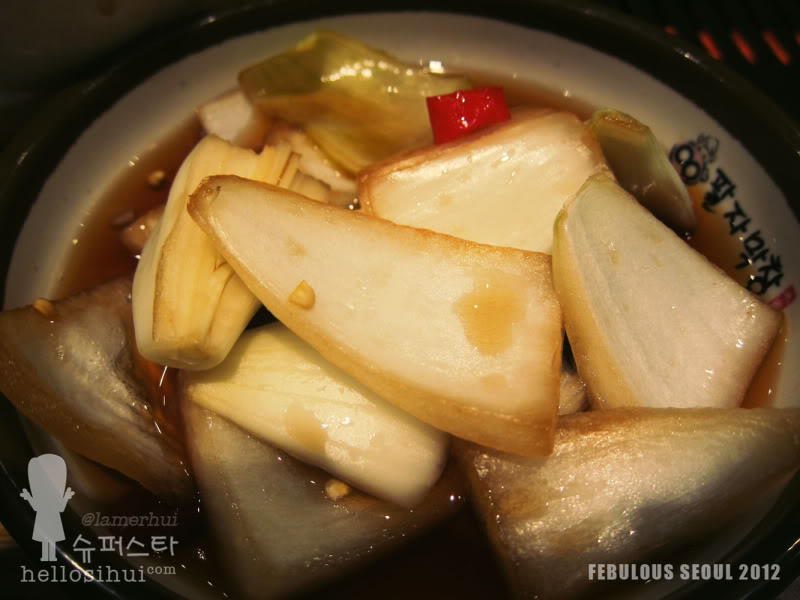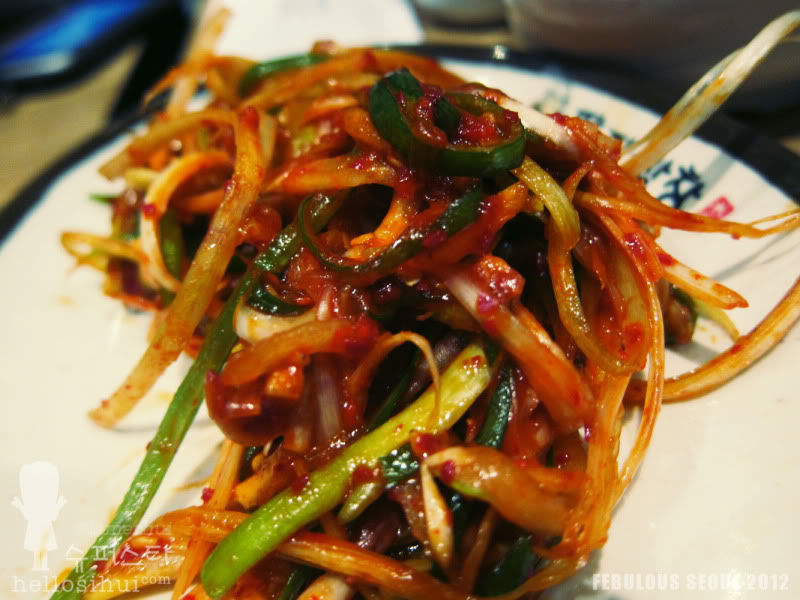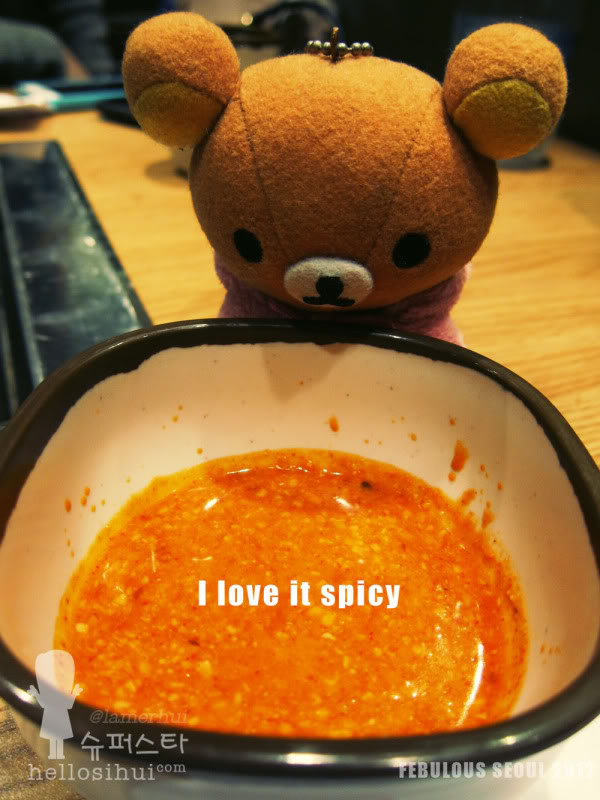 #this perfect with the food!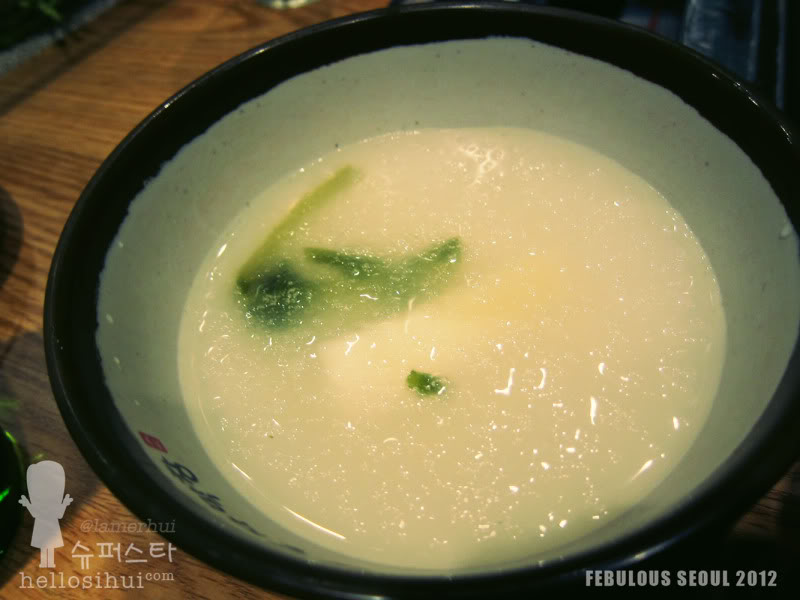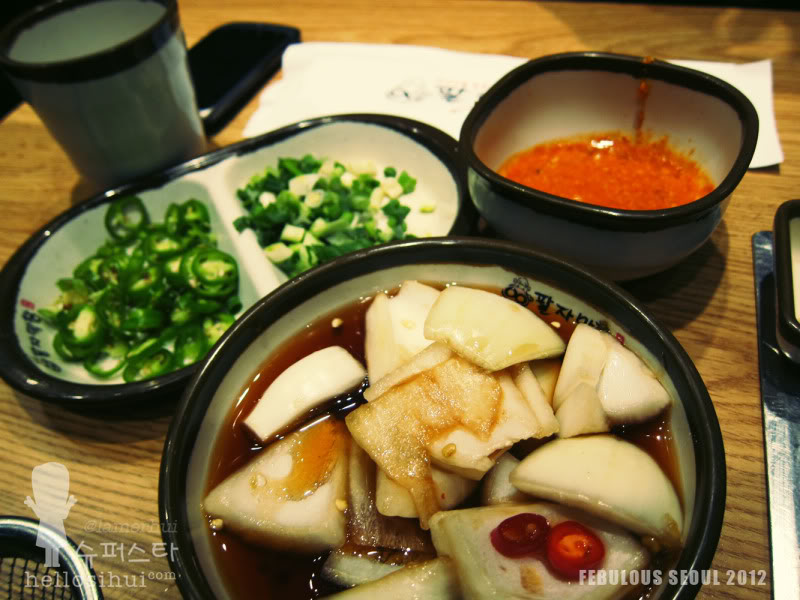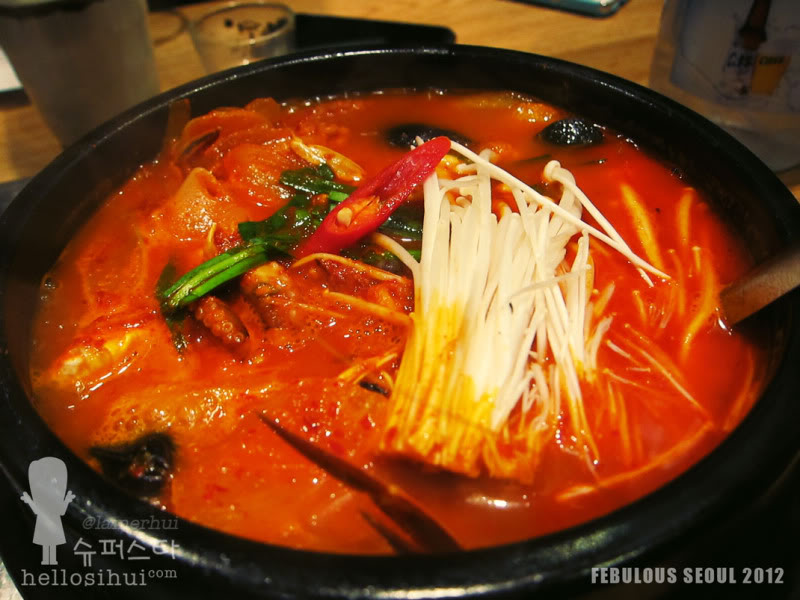 #seafood soup taste really good!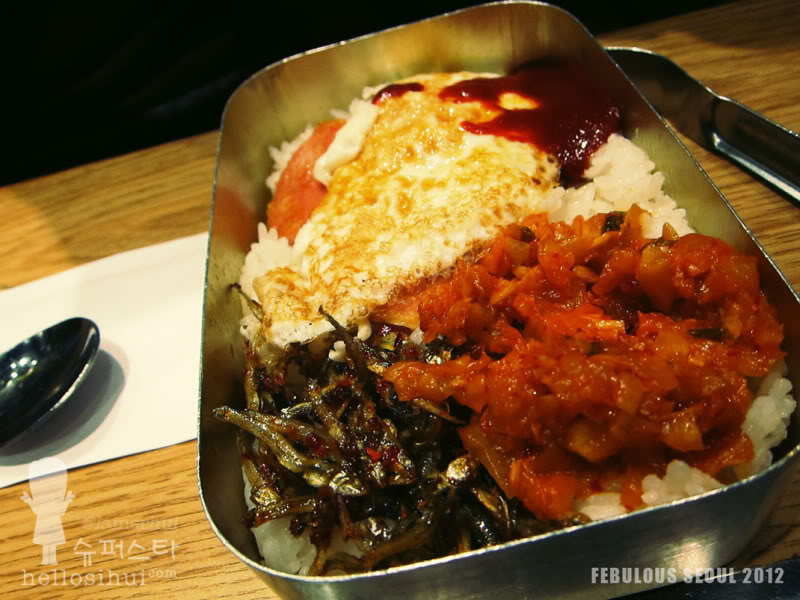 #kimchi fried rice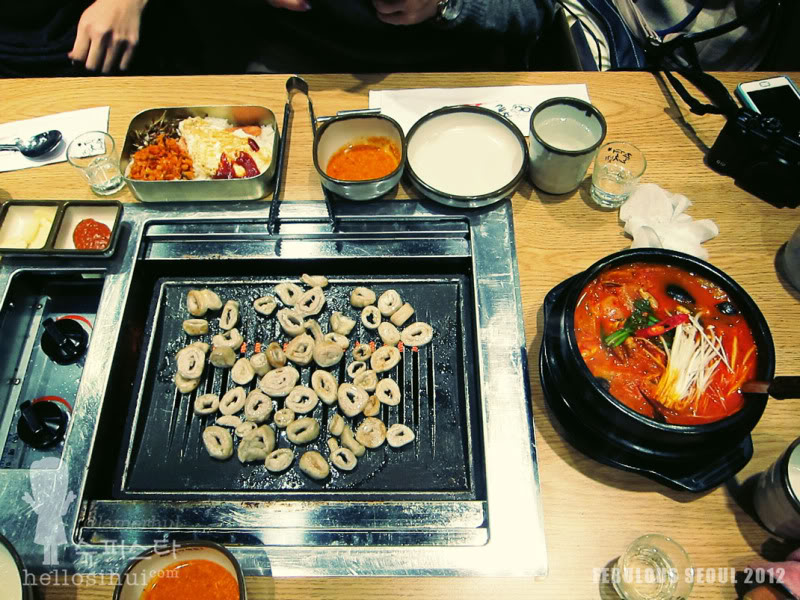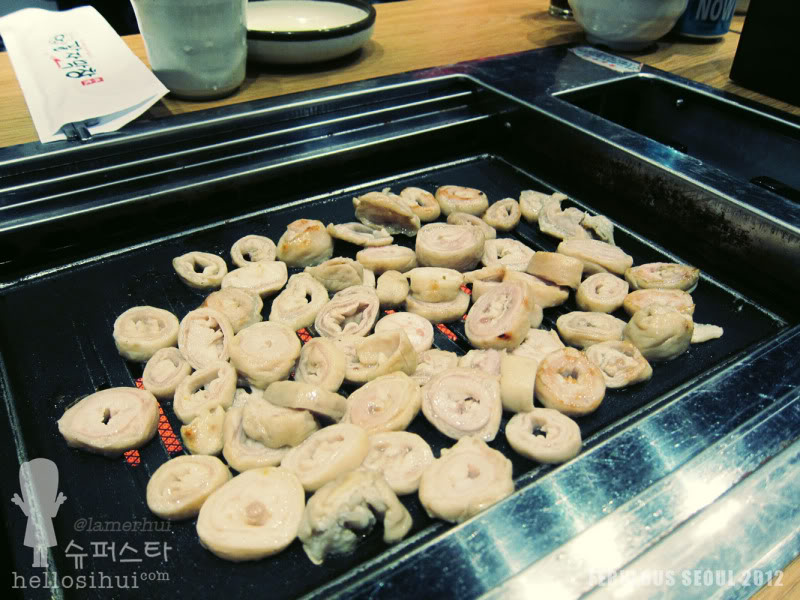 #I do think, the raw look really too raw and a little disgusting :/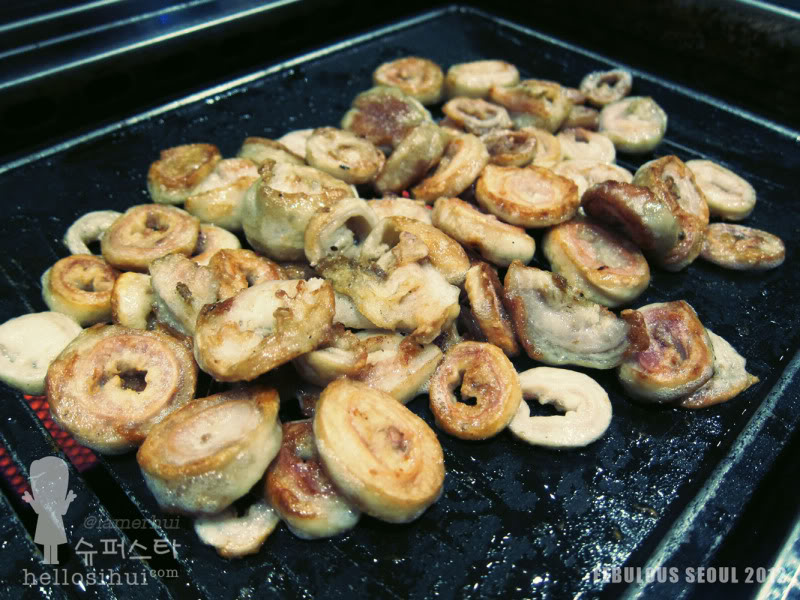 #i think most of my friends love this except me? I think it taste like Pork Oil, which I doesn't eat. But I did tried! Perfect with the chili sauce!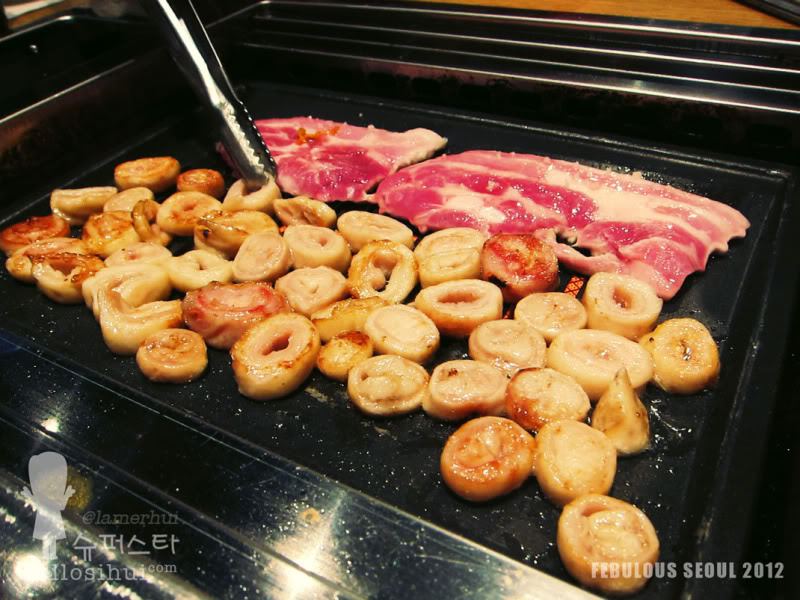 #not a pork lover.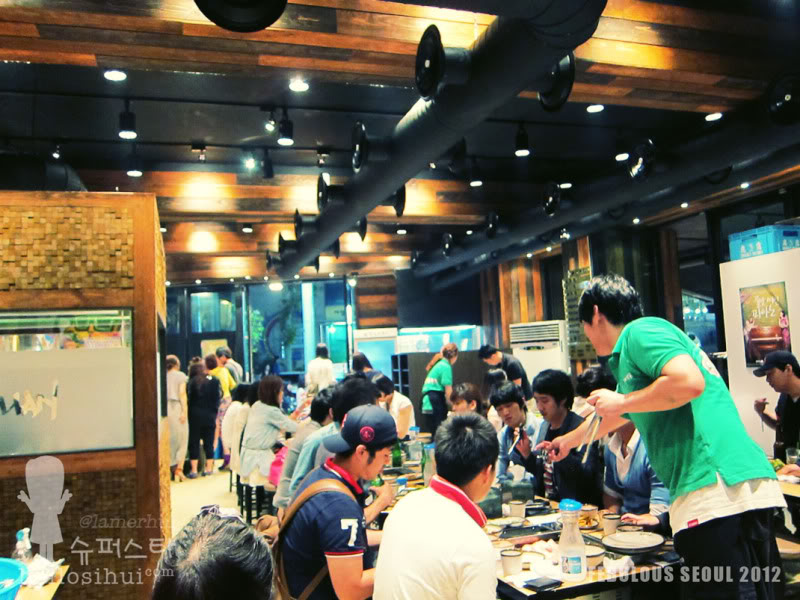 #from inside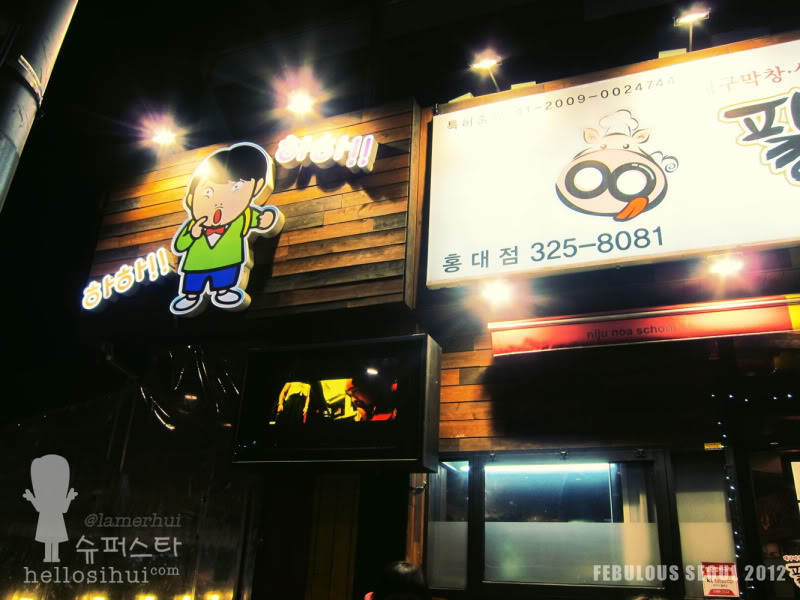 #frontage with the very cute HAHA lightbox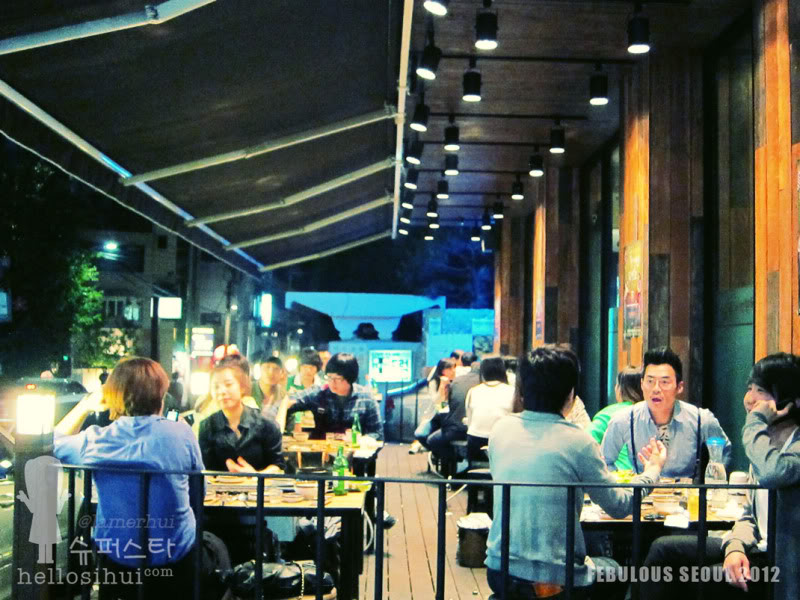 #if the weather is not that cold, you can have the outdoor seat! (taken last may) HAHA's Pal Ja Mak Chang (팔자막창) Seogyo-dong, Mapo-gu, 395-17 Operation Hours: 5pm – 5am
---
---