Banana Tree in Sinsa : Flower Pot Dessert (바나나 트리)
바나나 트리 Banana Tree at Sinsa
Remember how much I love Cafe hopping in Korea (Australia & Singapore) as well, this summer trip, we included quite a fair bit of cafe visit but due to the time limit, we only managed to go for a few one :( but, we manged to visit the one we really wanted – Banana Tree. And we were happy with the dessert :D
This cafe is quite a surprise because they are actually located quite off the subway so 'maybe' not many people knew about it. It's petite and cosy cafe, handling by young ladies (during my visit). How I wish, I could have a cafe like this too. A pity that, Cin can't join us but we promised to visit together next time :)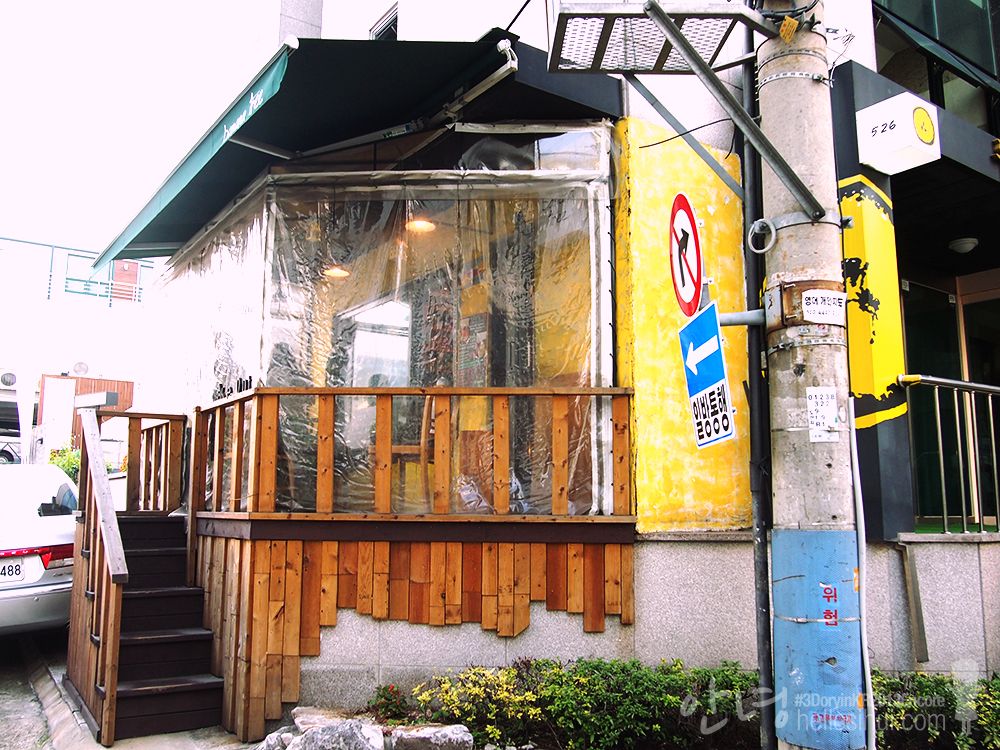 #a very petite cafe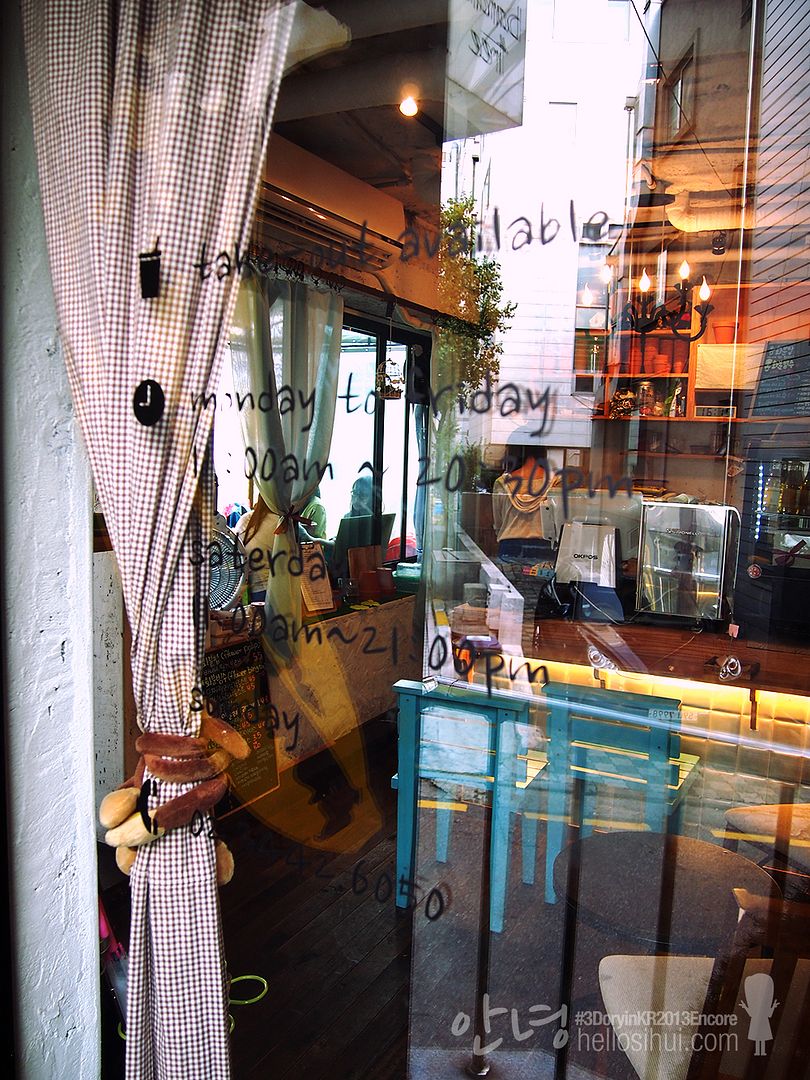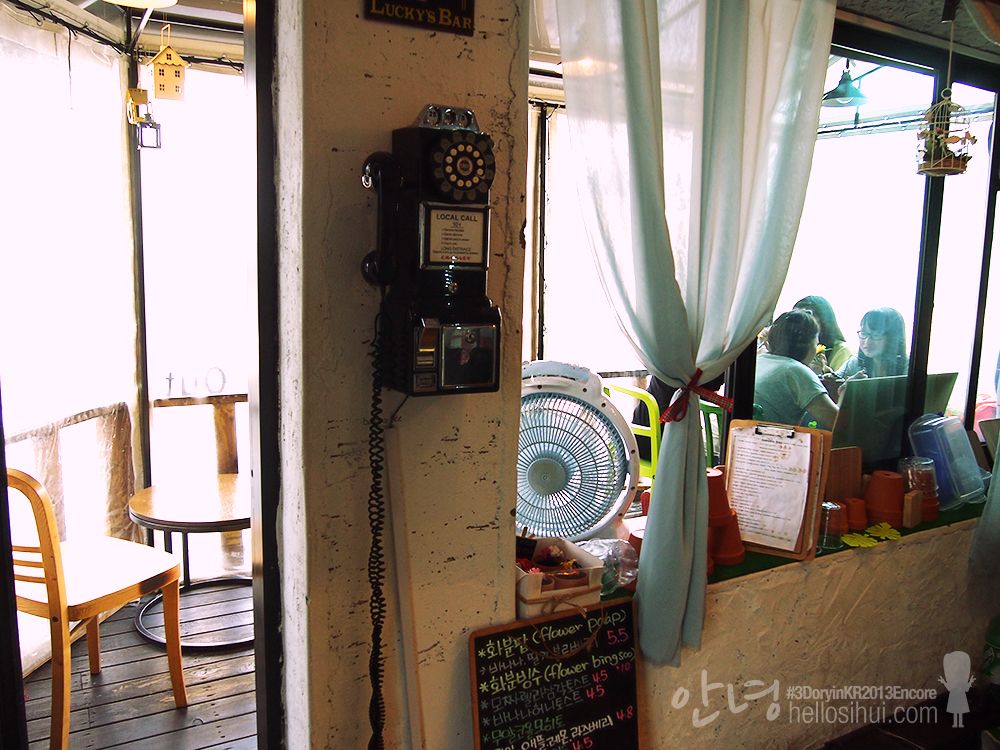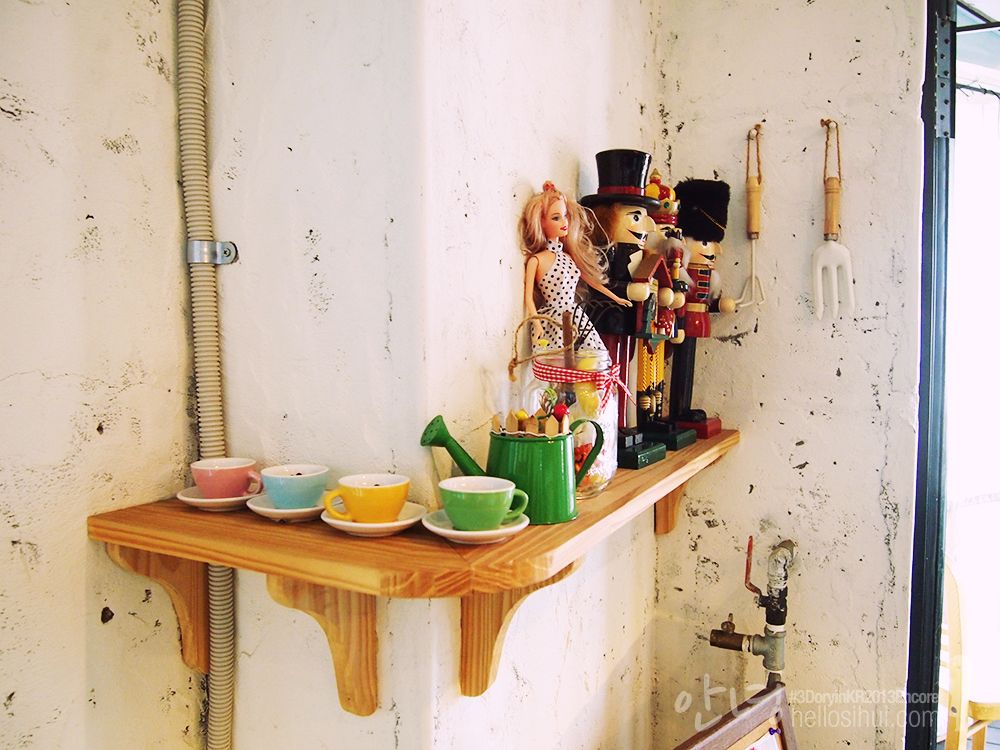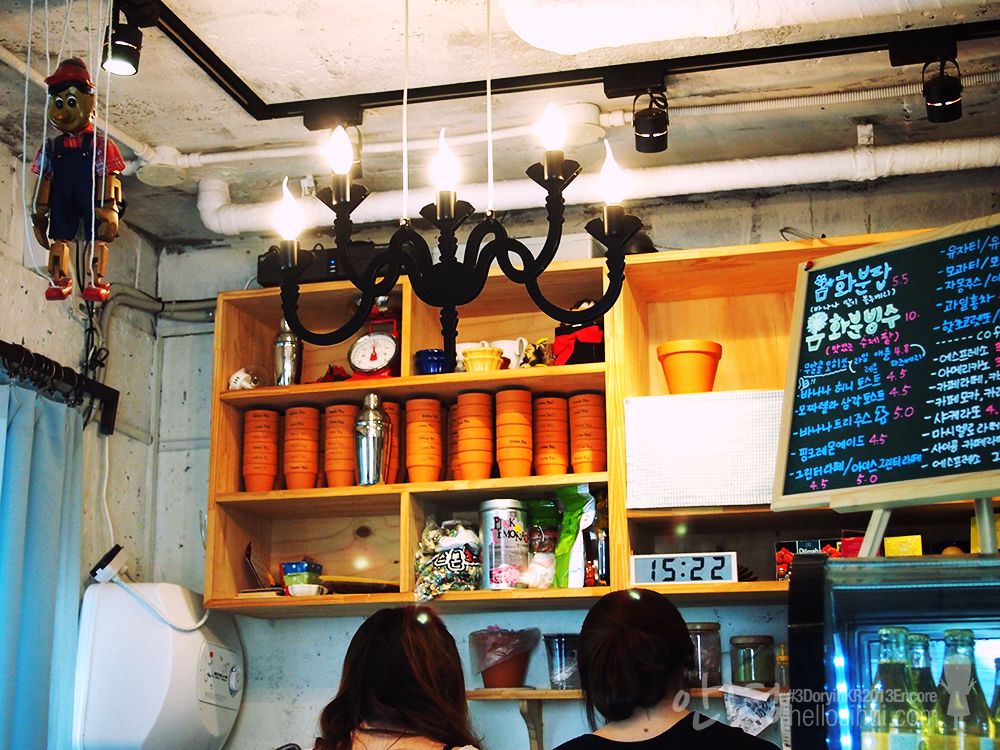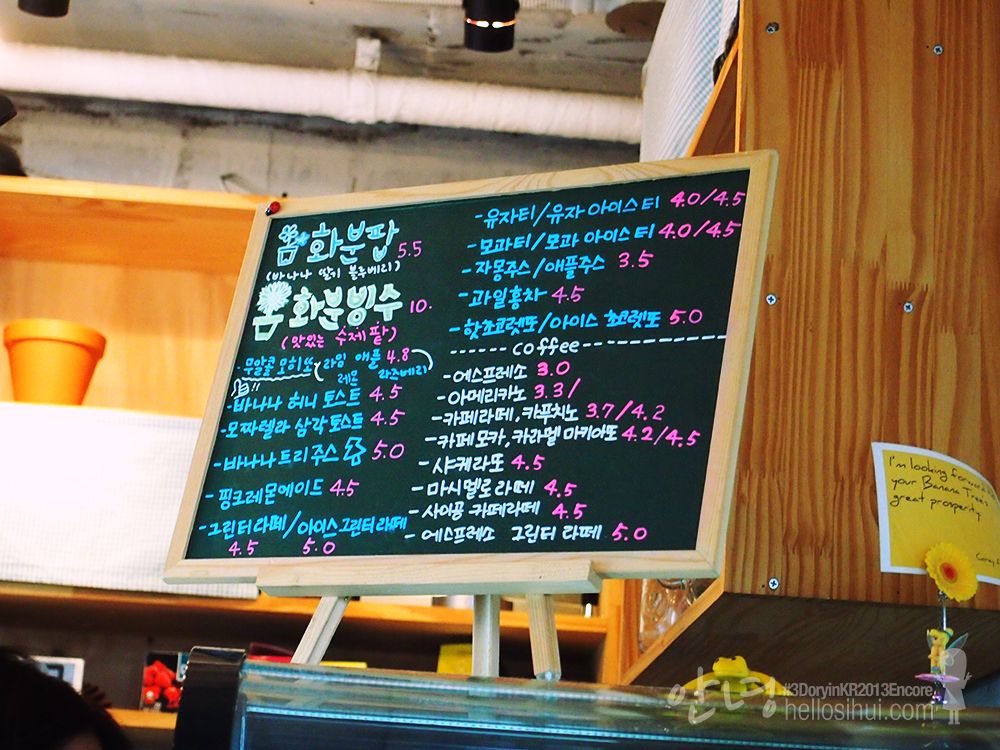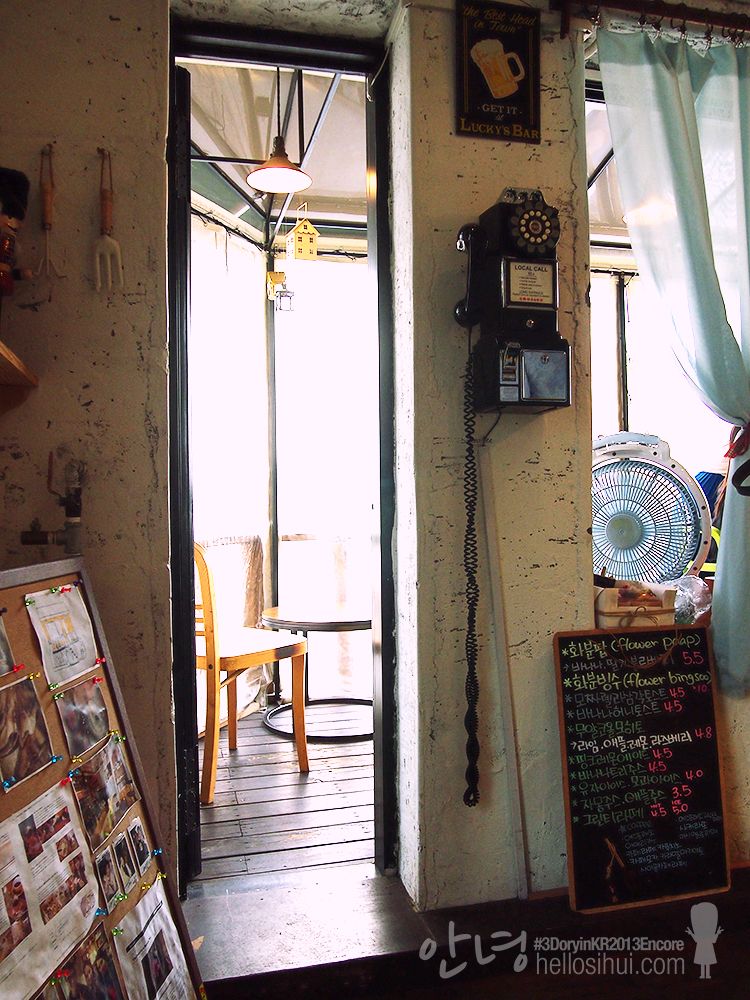 #there's outdoor seat too. Good enough for six person!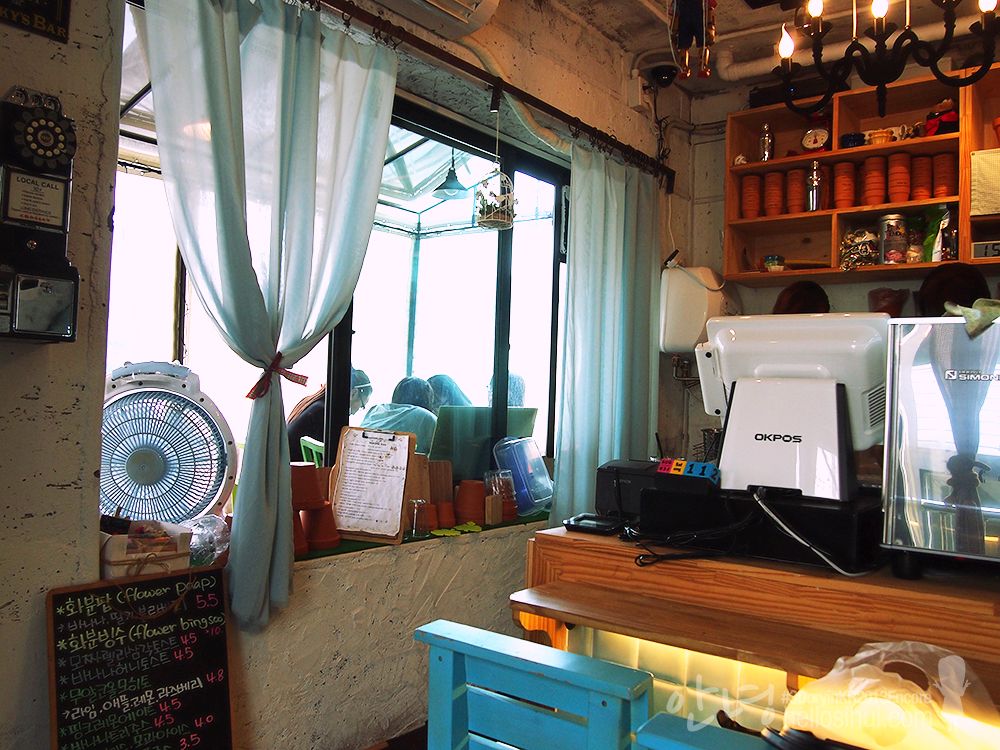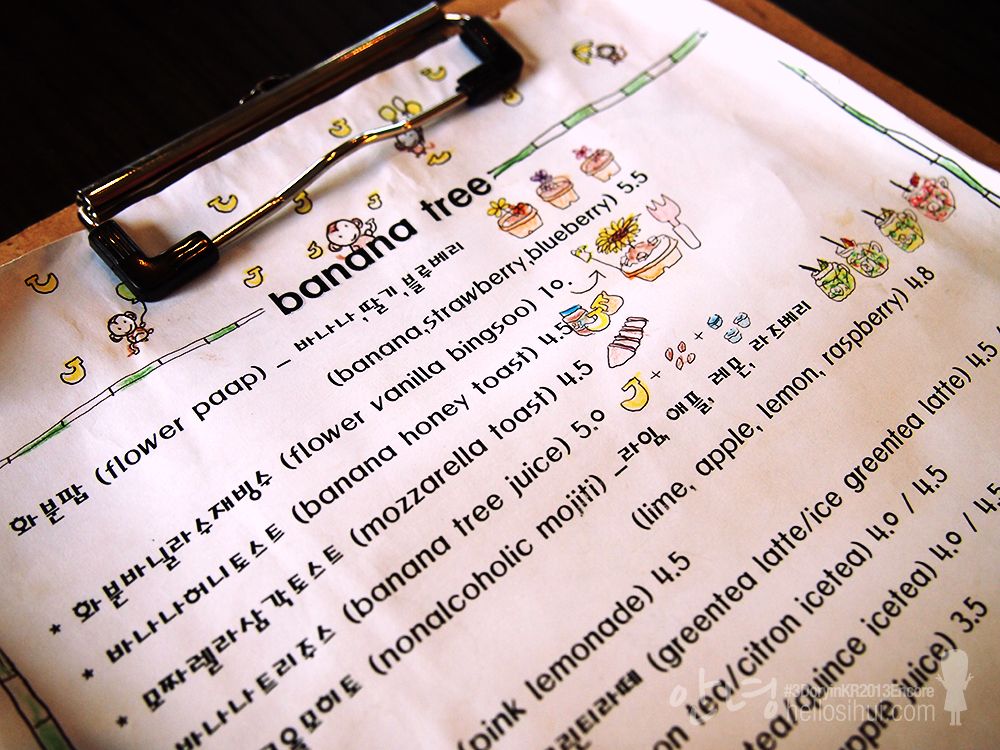 #the menu :D we ordered Banana Flower Paap (바나나 화분팝)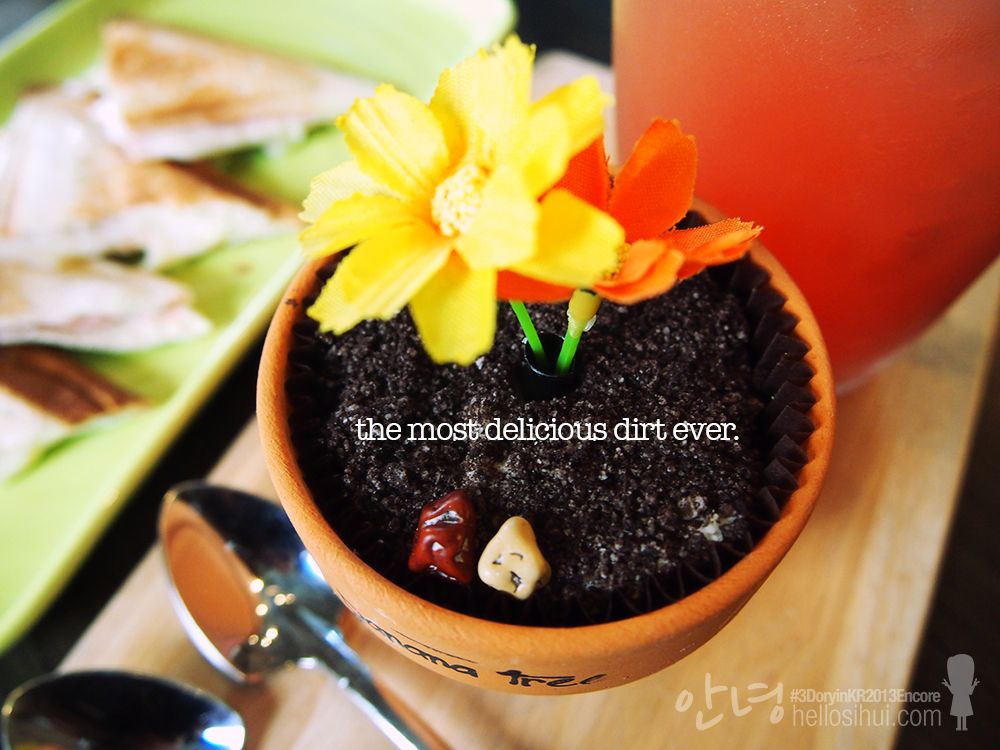 #the banana "cake" is really nice. The texture is soft, the taste is unforgettable :D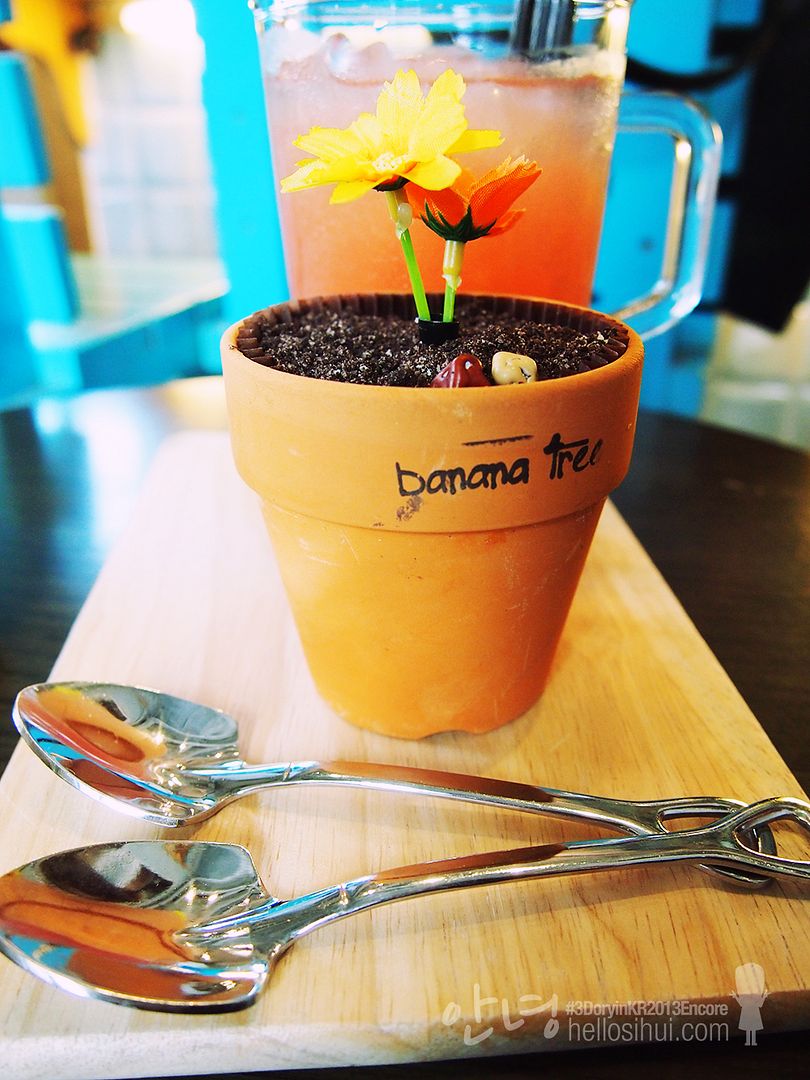 #it's so beautiful, I mean where do you find dirt/soil delicious? Only in Banana Tree! :D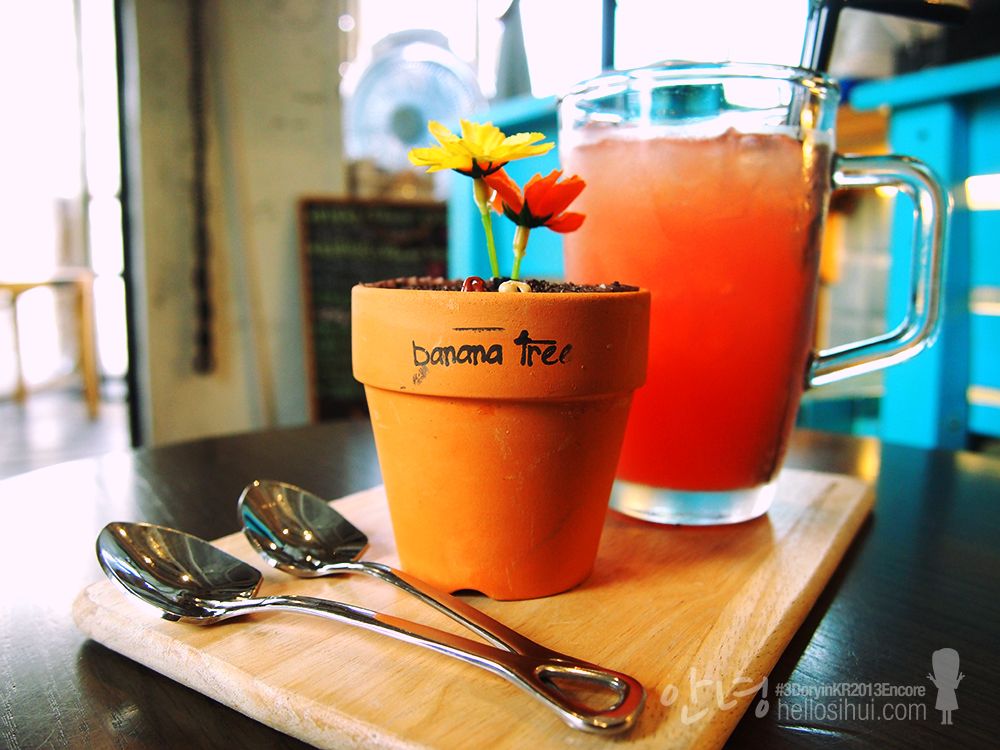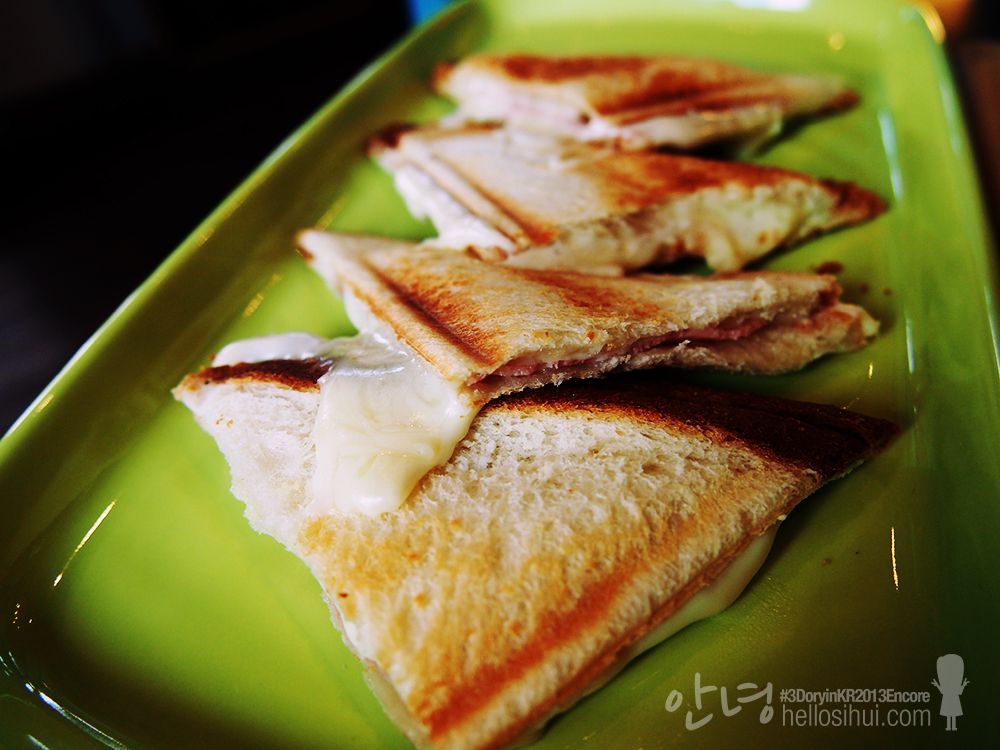 #their french toast taste slightly sweeter than what we usually eat, but its delicious! :D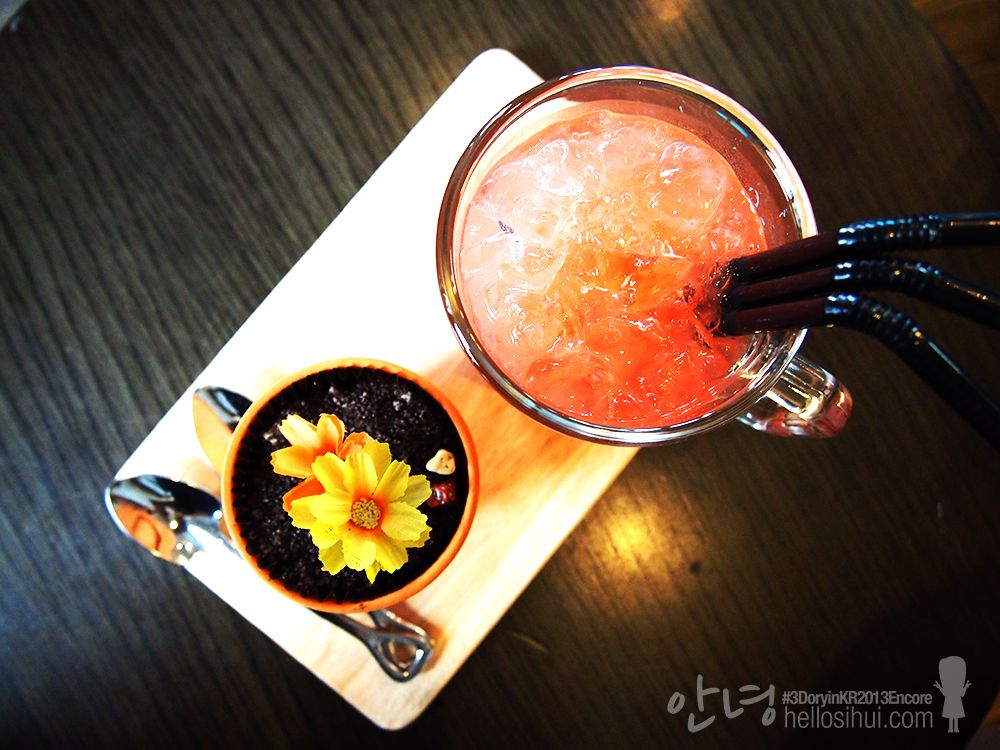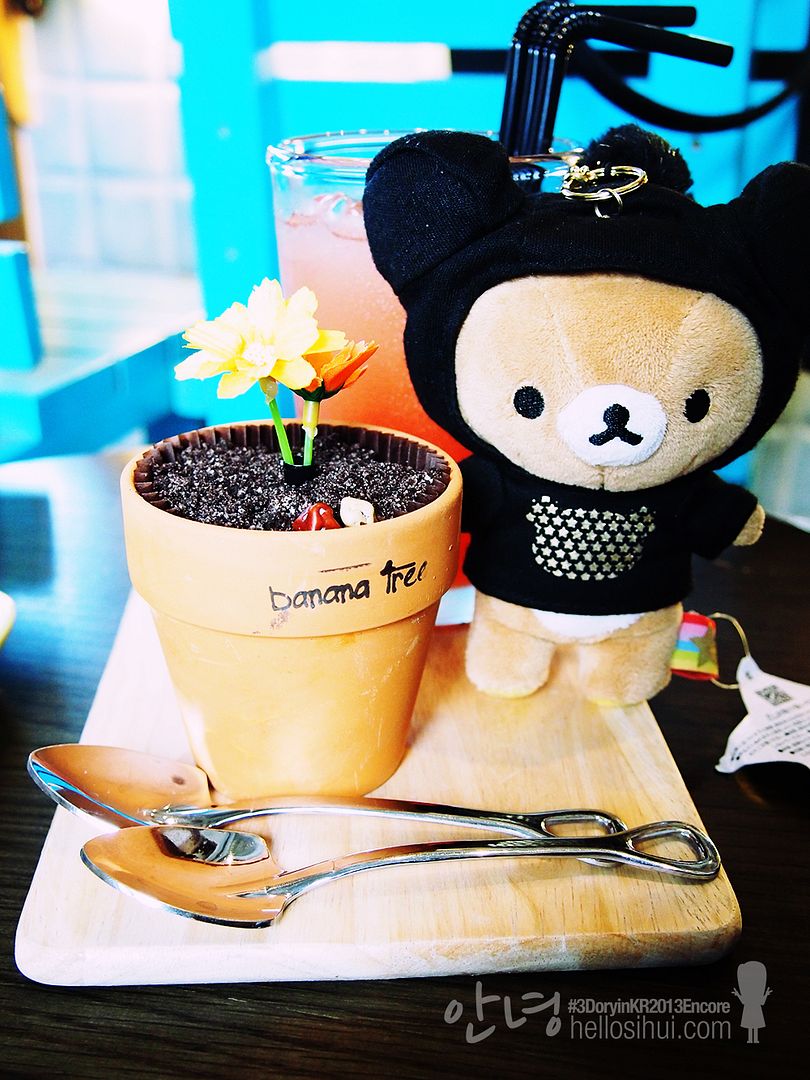 #Rilakkuma is excited for his first visit here. A comparison of the dessert with a mini soft toy. A good share for 2, but definitely enough for 1.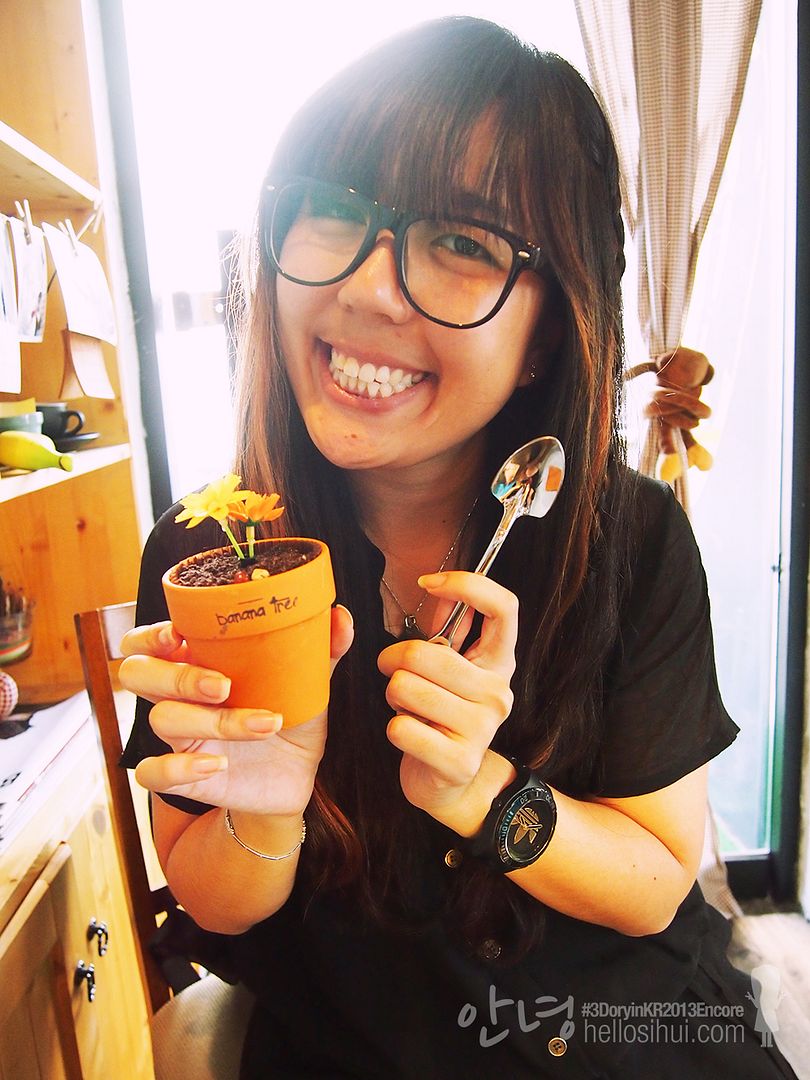 #and this shall not be miss, a photo of myself haha :)
Direction to Banana Tree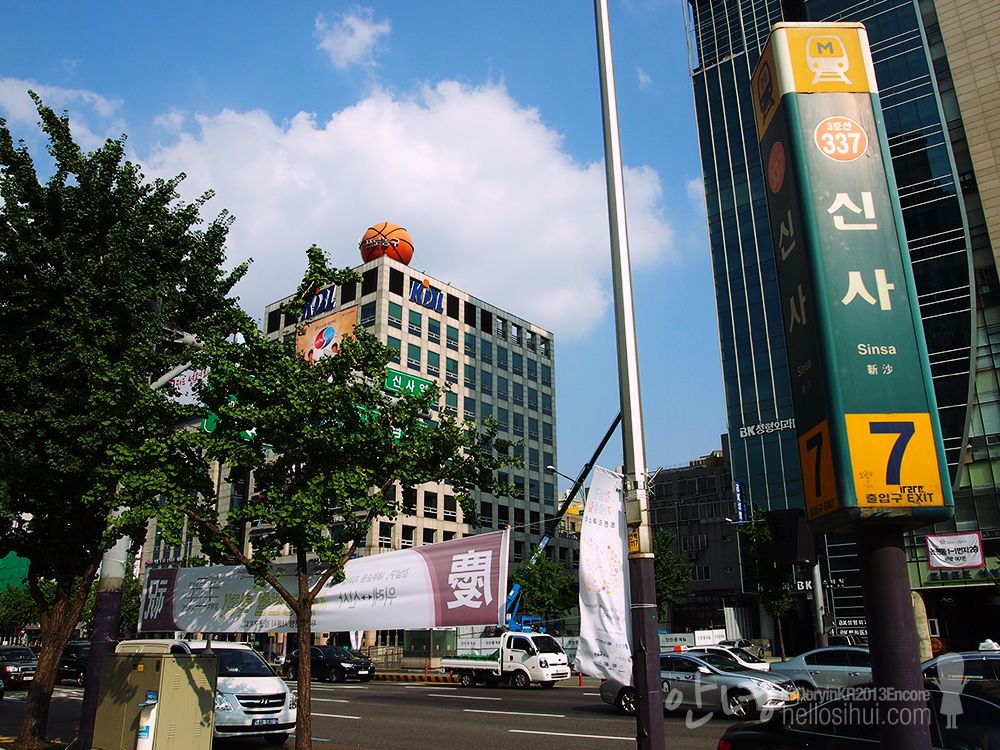 #Line 3 Sinsa station, Exit 7. (Walk straight)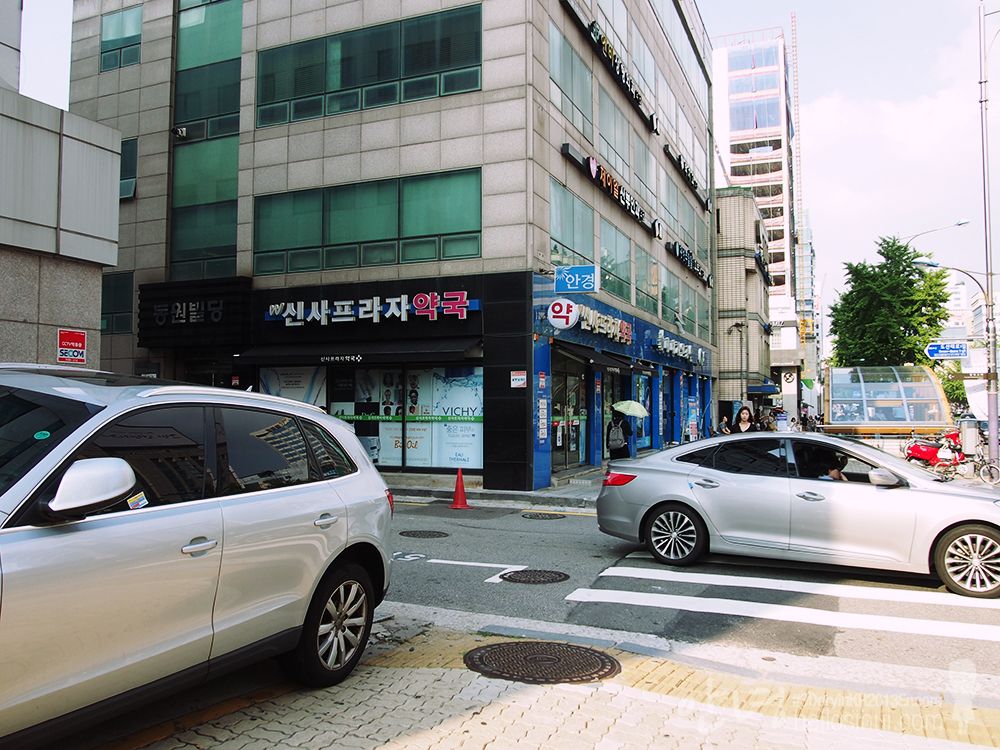 #Turn Left when you reached the zebra crossing.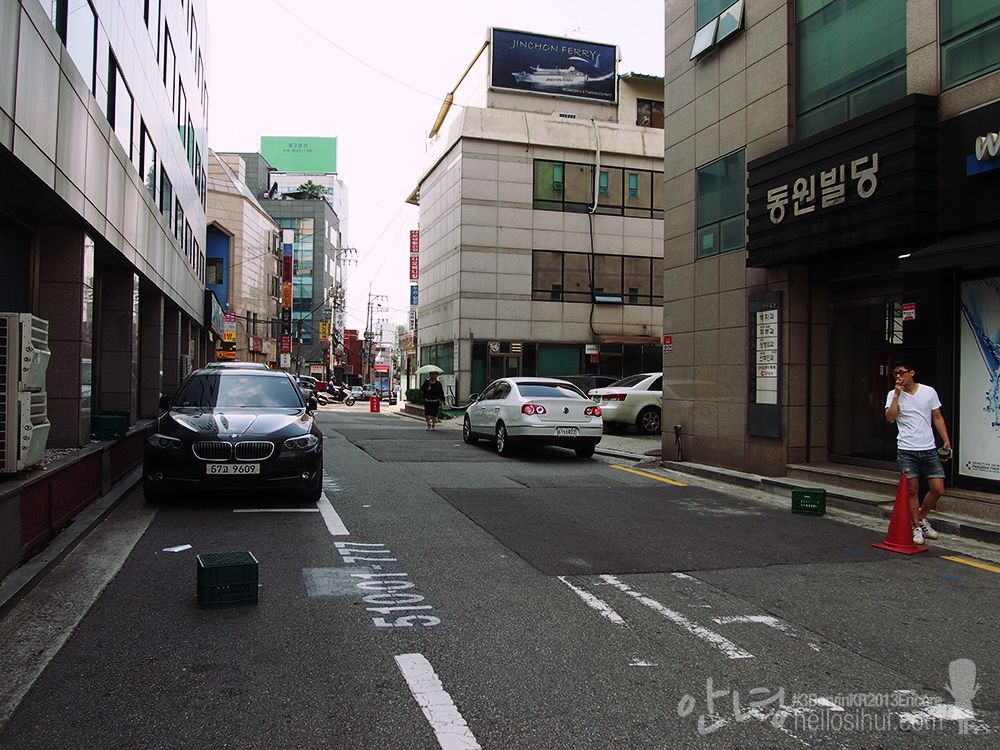 #Walk straight, a fair bit of walking (especially during summer :((( It's about 8-10mins walk.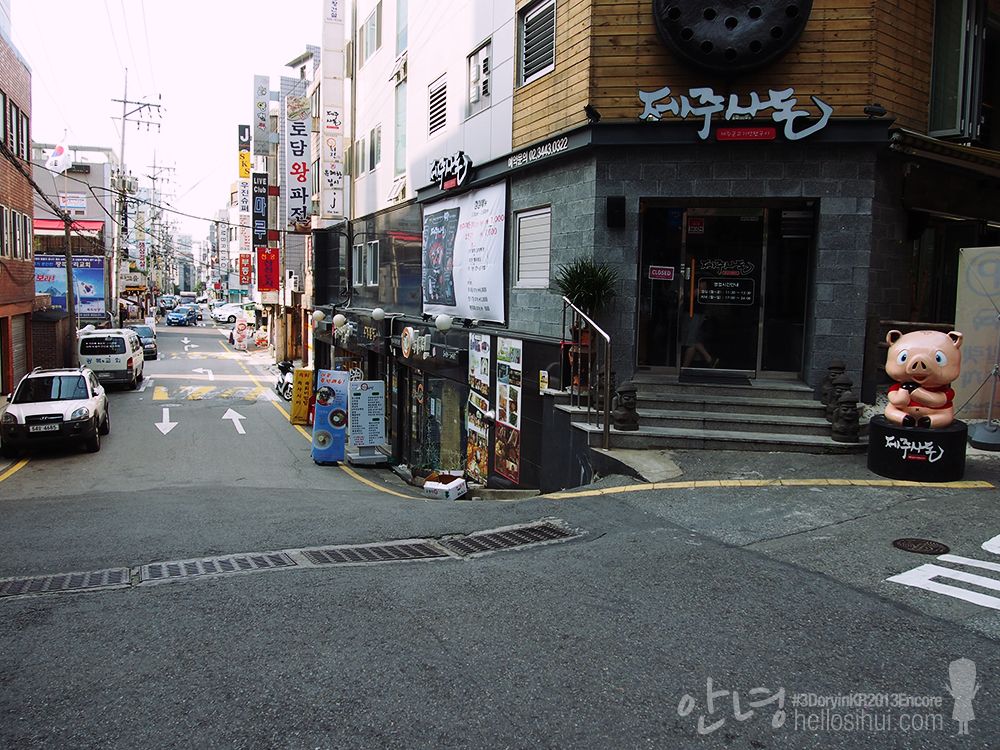 #Passby this black pork store, continue to walk straight :)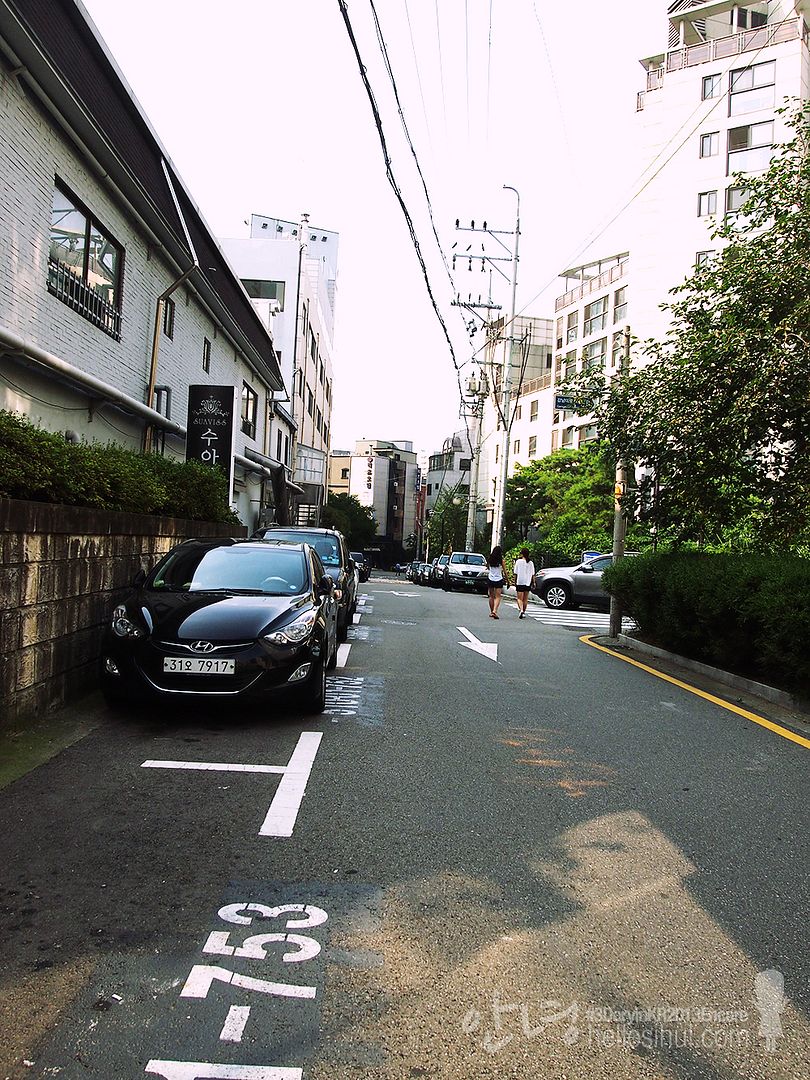 #continue to walk straight :D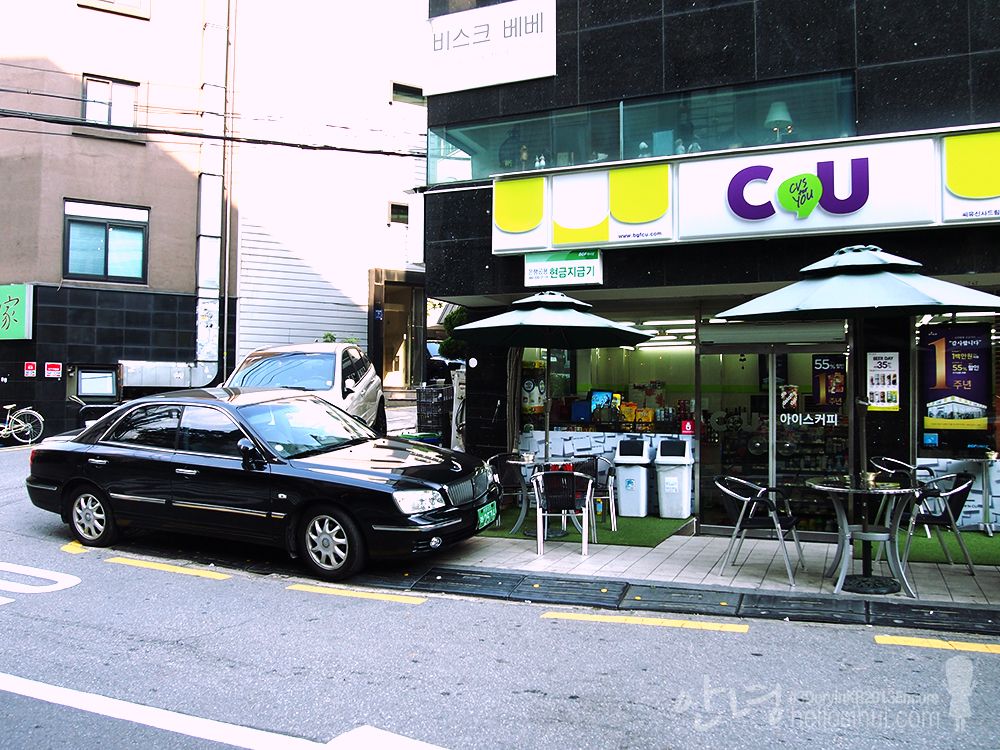 #When you see this CU, turned right, and you will reached! :DDD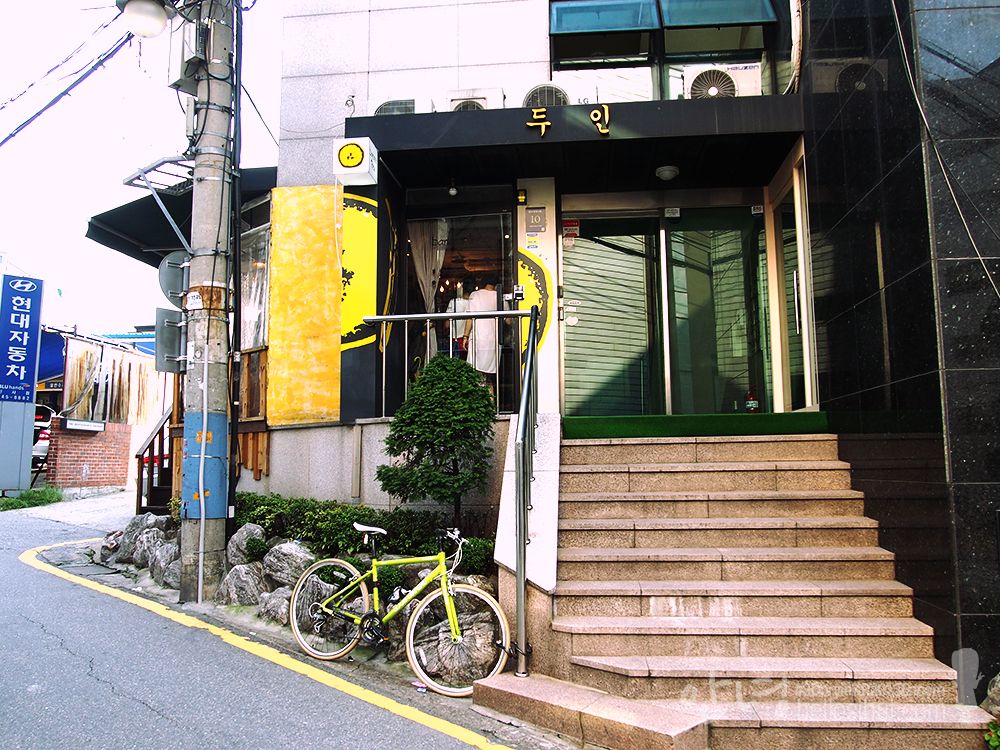 Address
526 신사동 강남구, Seoul, Korea
Contact
(82) 02-3442-6050
Operation Hours
Monday – Friday 11:00am – 20:30pm
Saturday 11:00am – 21:00pm
Sunday CLOSED
Others
Takeaway Available