Everyone's Favourite – Sulbing 설빙
Sulbing which translate as 雪冰 (meaning Snow Ice) could be the best word to describe for this korean dessert. Sulbing looks very similar to bingsoo, but instead of shaved ice, its made just like snow flakes which is really really fine that melt into your mouth every mouthful. Its really yummy that my cousin and I actually finished the entire big bowl. I am so going to recommend my friends whom is going to Korea any soon to try this! 🙂 Sulbing is a chain cafe that is quite popular in Korea, and you get to eat it in many place like Myeongdong and Sinchon.
If you can't see the falling snow, how about a bowl of snow? 🙂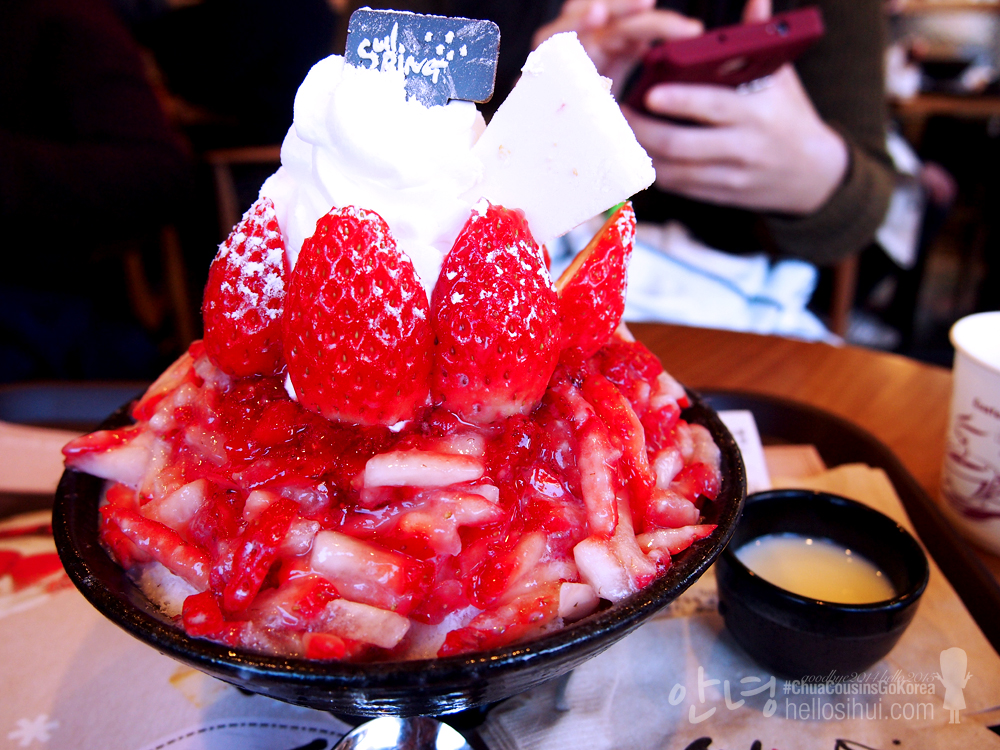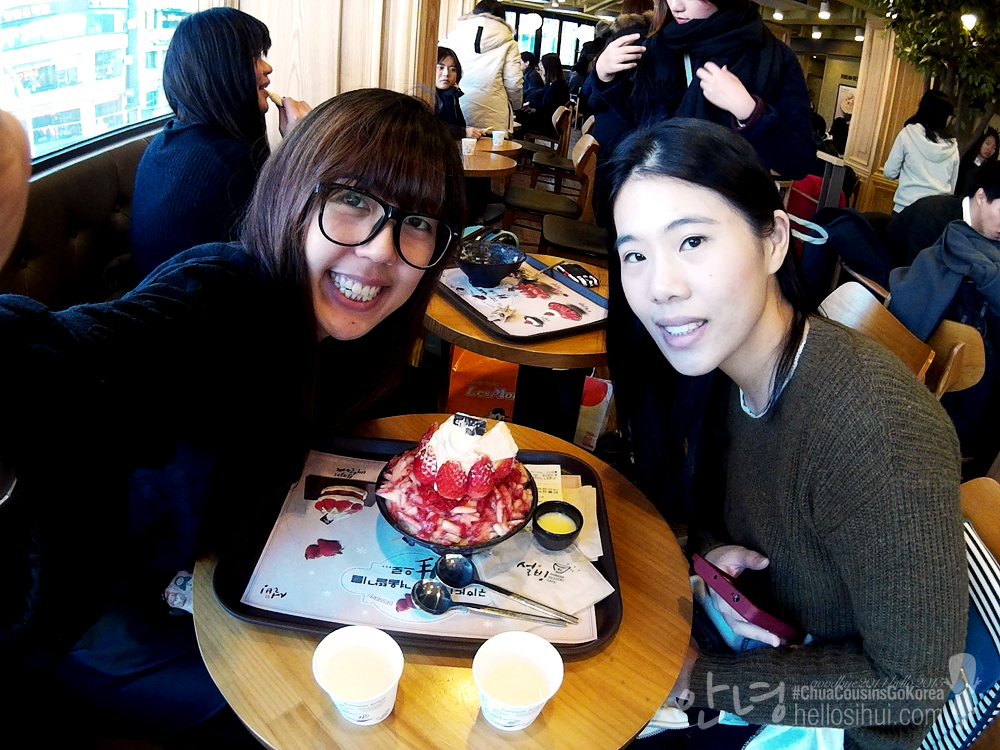 설빙 Sulbing
Subway Station //  Sinchon
Direction //  Walk towards U-Plex, upon reaching, you see Missha & Smoothie King opposite Uplex (in the same direction you are walking). You will see Sulbing located at Level 2 & 3 of the building 🙂
Sulbing is a famous franchises all over Korea, and you can easily found them at popular places like Myeongdong and Hongdae. If you are a fan of CN Blue Lee Jong Hyun, maybe you can consider heading to the one that is owned by his family where you can find many of his photos in the cafe. If you watched Drama – Pinocchio starring Lee Jong Suk (LJS) and Park Shinhye where you will get to see LJS having the famous strawberry sulbing with the rest of the casts.  It was known that the exact sulbing that Pinocchio filmed at was owned by Lee Jong Hyun's family! 
CN Blue Lee Jong Hyun Family Sulbing // Sillim Station Exit 6, Walk straight and its located at level 2 above Tom n Toms coffee.
---
---