[#fly2NZ] New Zealand Day 3
[#HELLOSIHUIGOESNZ Oct-Nov 2017]
Simple itinerary for day 3 – Just a Cave and a Fall. ?

We went for drive-thru breakfast and head for our 1hour drive! 🙂 Honestly, the hashbrown that comes with it, is really GOOD!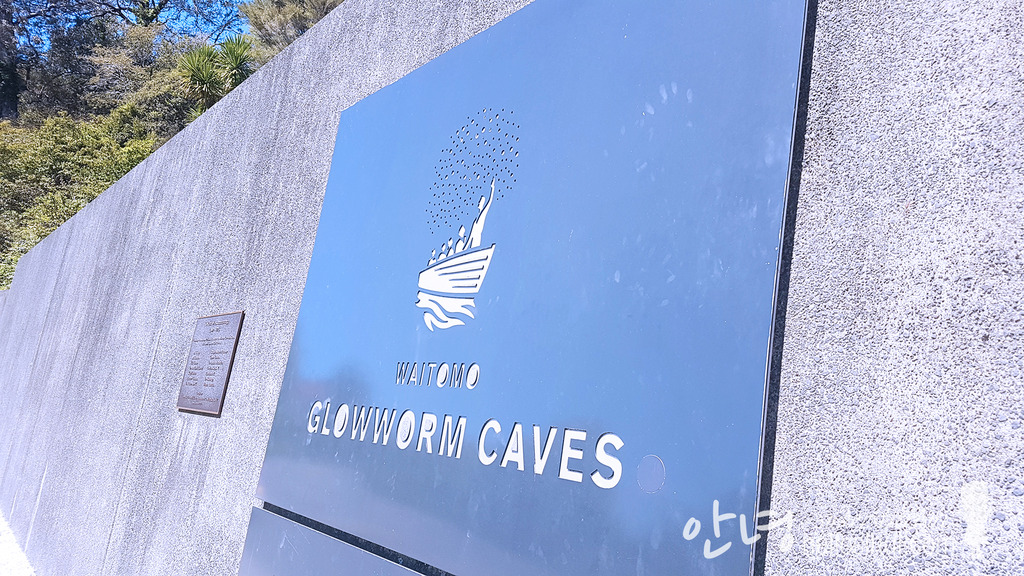 So we did the famous Glowworm Caves experience and I really find it not as amazing as photo or video shown. You can't take any photo or video of it as well, and its quite a short tour ☹️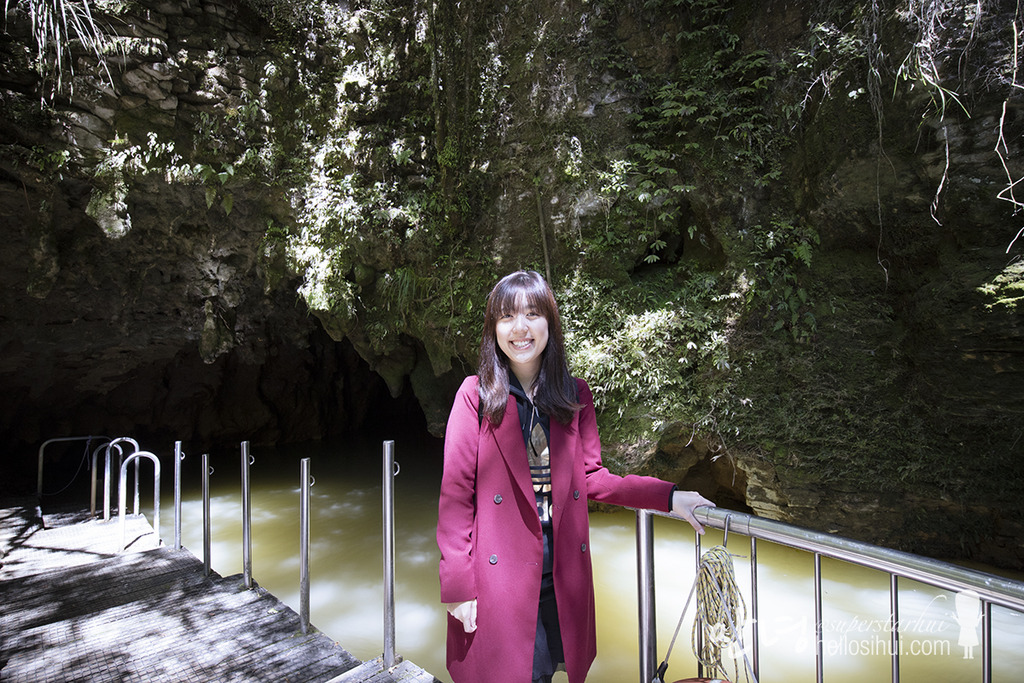 After the ride… haha, nothing much but smile happily ?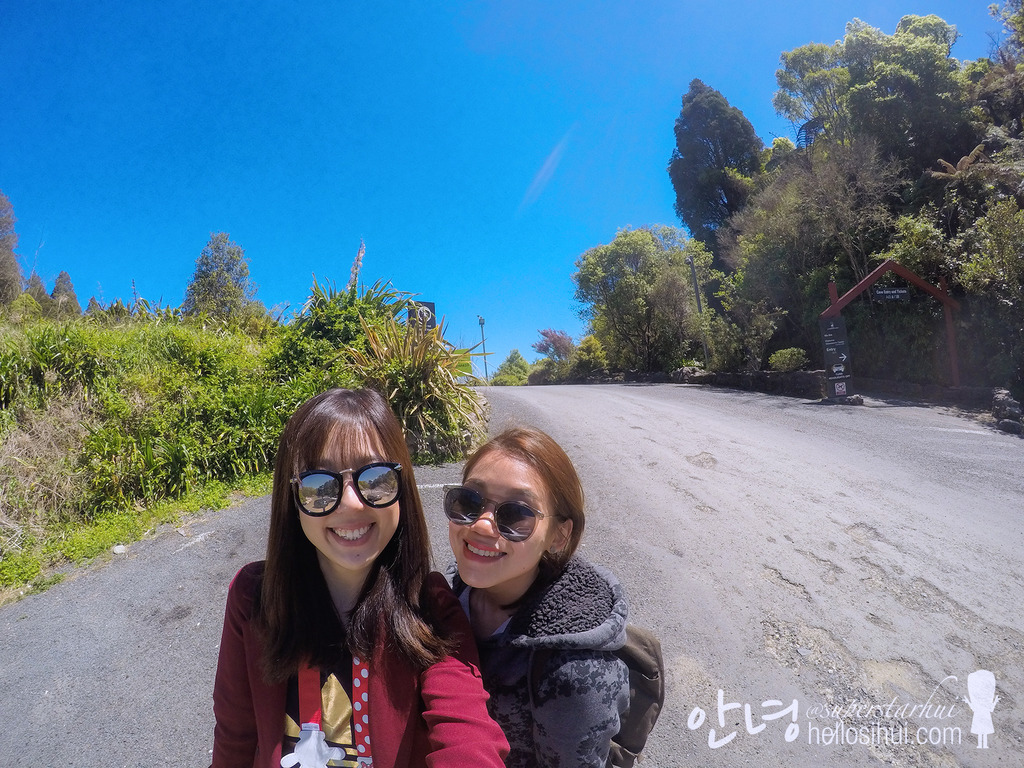 We wanted to take a photo of this car park slope because its really steep but we just can't get it right haha!
---
Waitomo Glowworm Caves > Wairere Falls
I have been to a few waterfalls in my life, and those are in Jeju. I always thought, we just park nearby and we will able get to see it within 10 minutes walk. But, it doesn't applied to NZ's fall. haha. We went to Wairere Falls which is the highest waterfall in the North Island that is 500 feet tall 🙂
We went for the walking tracks that runs from the carpark to the lookout. NO we didn't continue our route to the top of the falls as it will takes another 4hours returns and it will be really dark by then, we doesn't want to get lost in the forest (according to NZ's people leg length, we probably takes another 30mins more without resting lol).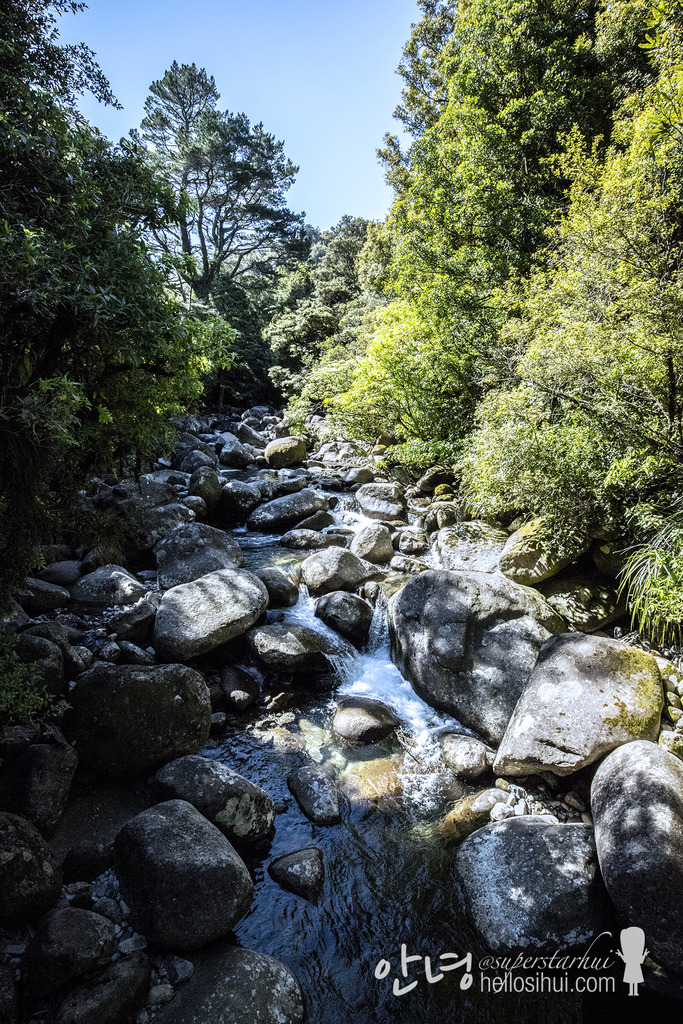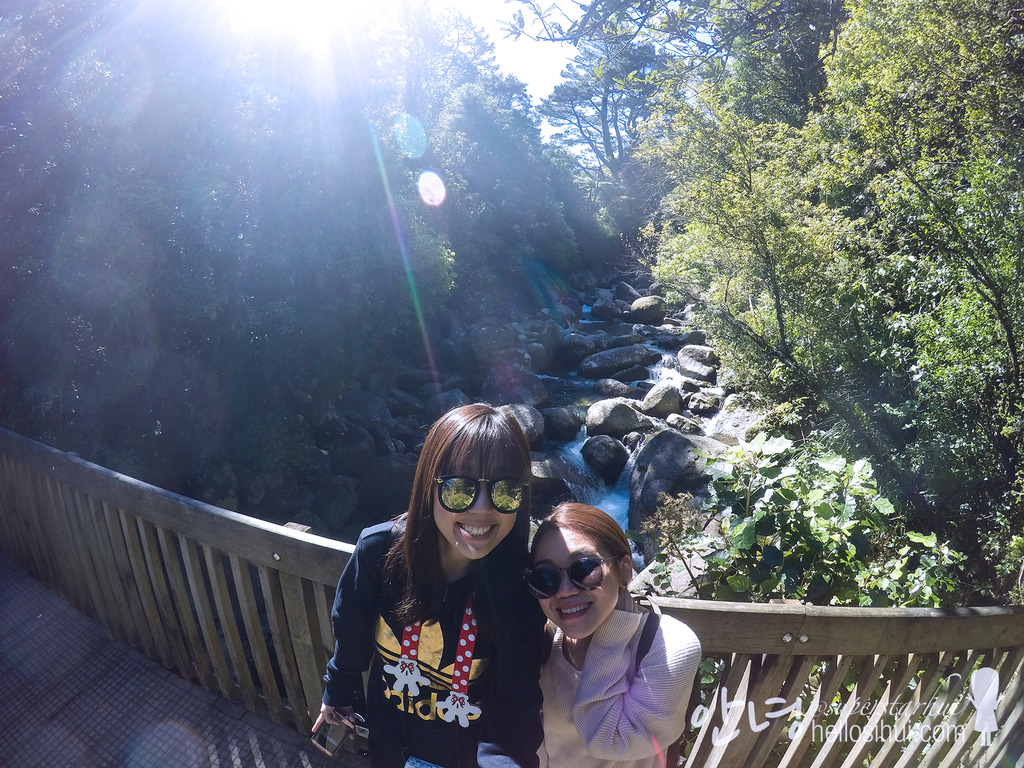 We thought we might be halfway but no, we are not anywhere halfway. haha.
We walked, we climbed, we "crawled".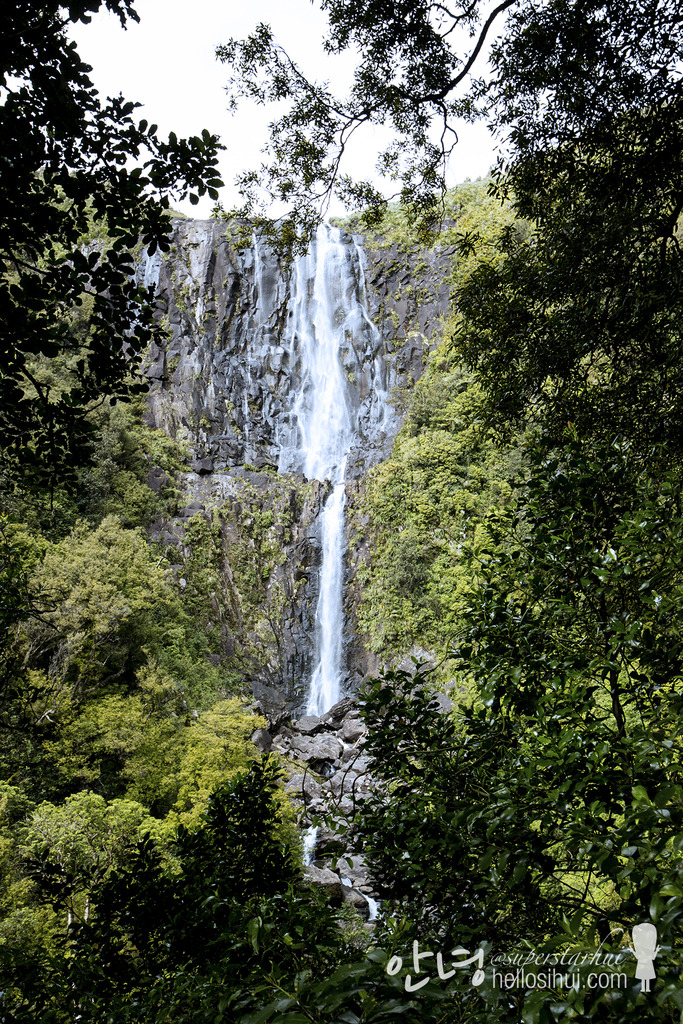 & We finally reached the lookout for the Wairere Falls. The entire walk is pretty tiring because there isn't nice smooth routes for us, its all about forest walk, and muddy path that we had to bear in mind to be careful than slip away.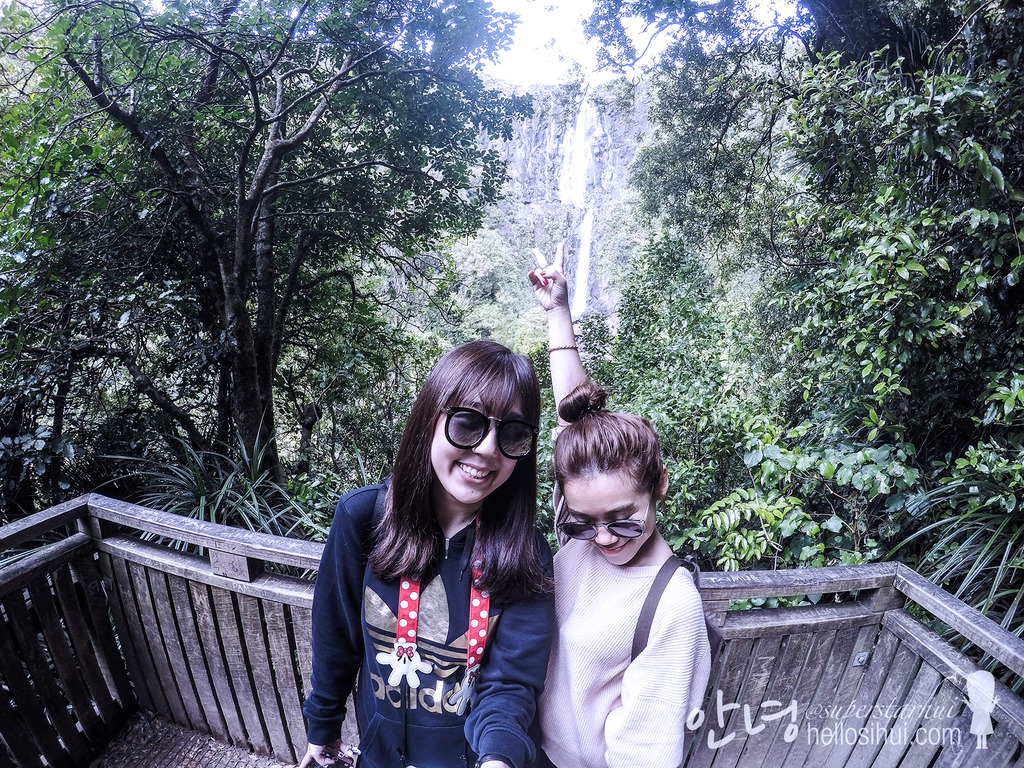 And us! 🙂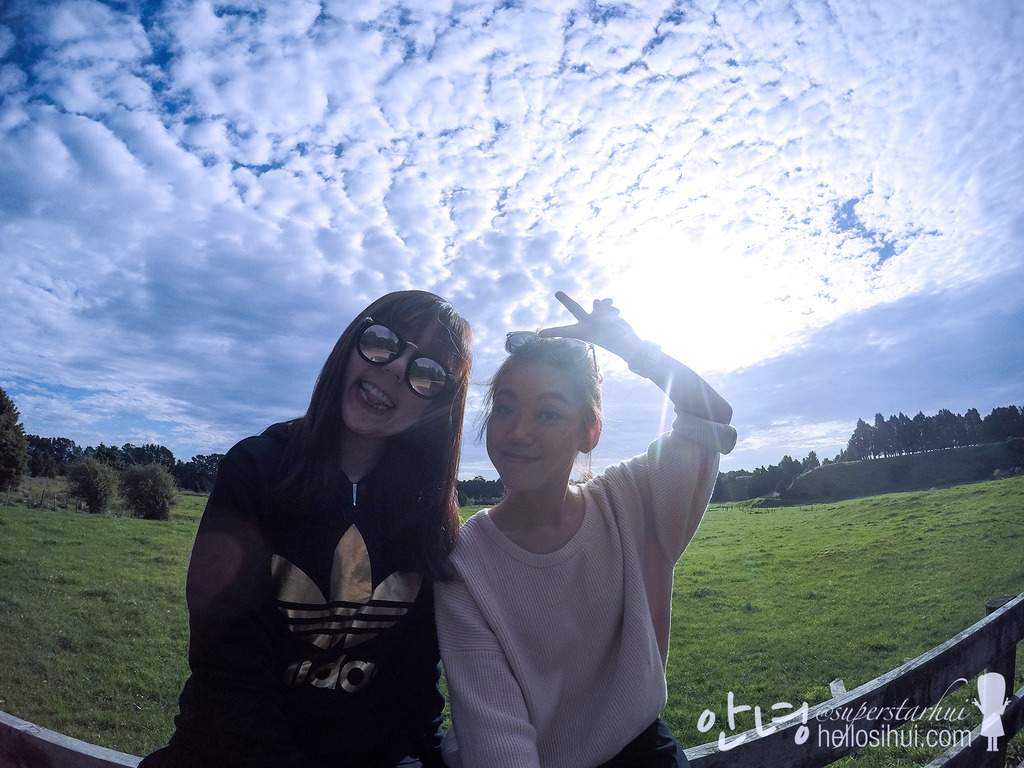 After completing the route 🙂 Yeah! And it marked end of our Day 3! Pretty fast! 🙂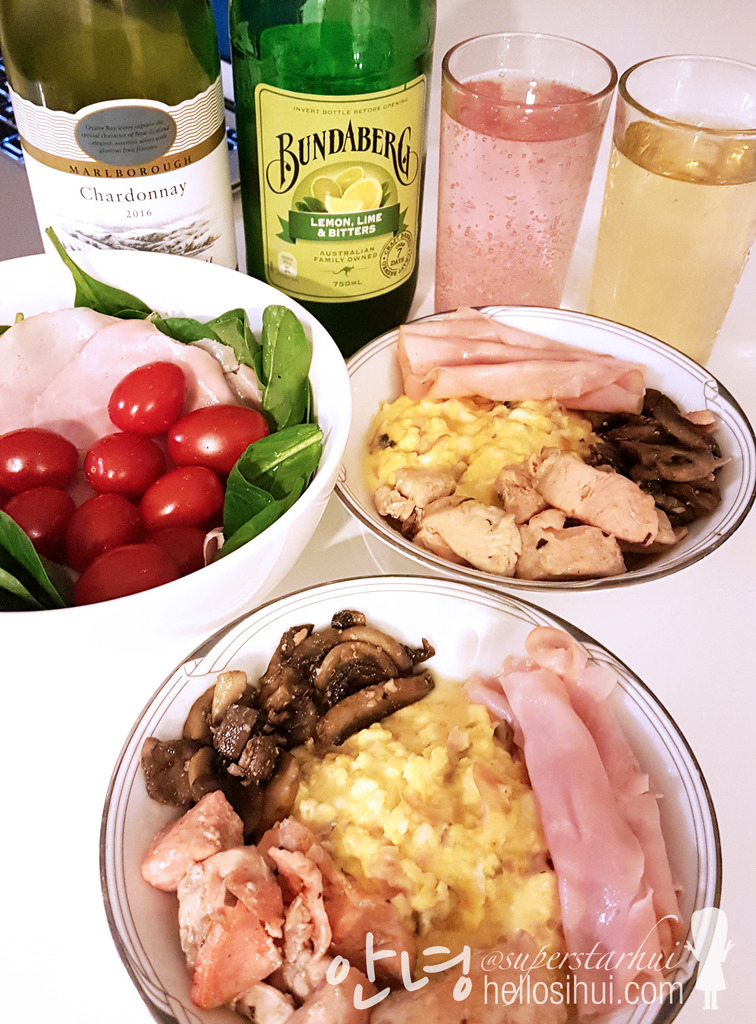 Dinner is served! It's my first time cooking salmon, mushroom, nothing difficult but its my first time! 🙂
---
Camera
Canon M3, Go Pro 4 Hero, Samsung Galaxy S7 Edge
Accommodation
Airbnb
Follow me: IG @superstarhui / Dayre @superstarhui
#hellosihuigoesNZ for New Zealand travels
#hellosihuigoeskorea for Korea travels
#hellosihuigoestravels for any travel destination! 🙂
---
---