HELLO KOREA 2022/2023: Dongmyojib 동묘집 Spicy Webfoot Octopus
[Travel in December 2022 – January 2023]
The webfoot octopus is one of my absolute favorite ingredients in Korea! Every trip, without fail, I make sure to indulge in them. Their flavor is simply divine; they're incredibly delicious! Even my go-to snack tends to be octopus-related, believe it or not!
I'm genuinely thrilled to recommend this place, as the food here is exceptional. If you're a fan of pajeon, this spot is a must-visit. Many years ago, I tried the 누룩나무 Pajeon, and it instantly became my favorite, primarily because of my love for leeks and spring onions. However, I understand that not everyone shares my enthusiasm for these ingredients. If that's the case, this place might be just perfect for you!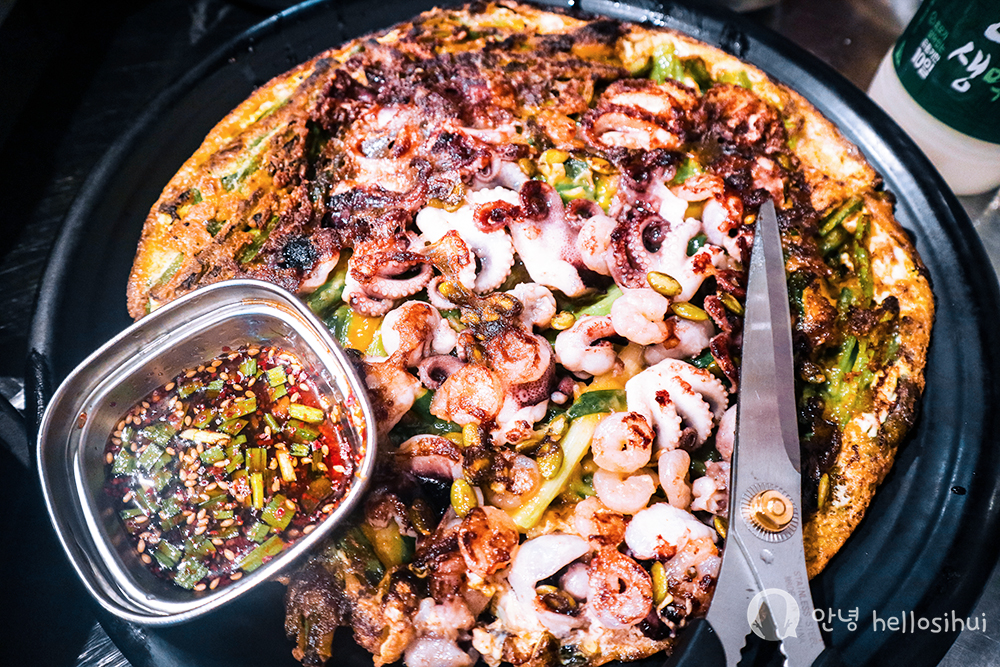 Look at this! Don't you wish to try? 🙂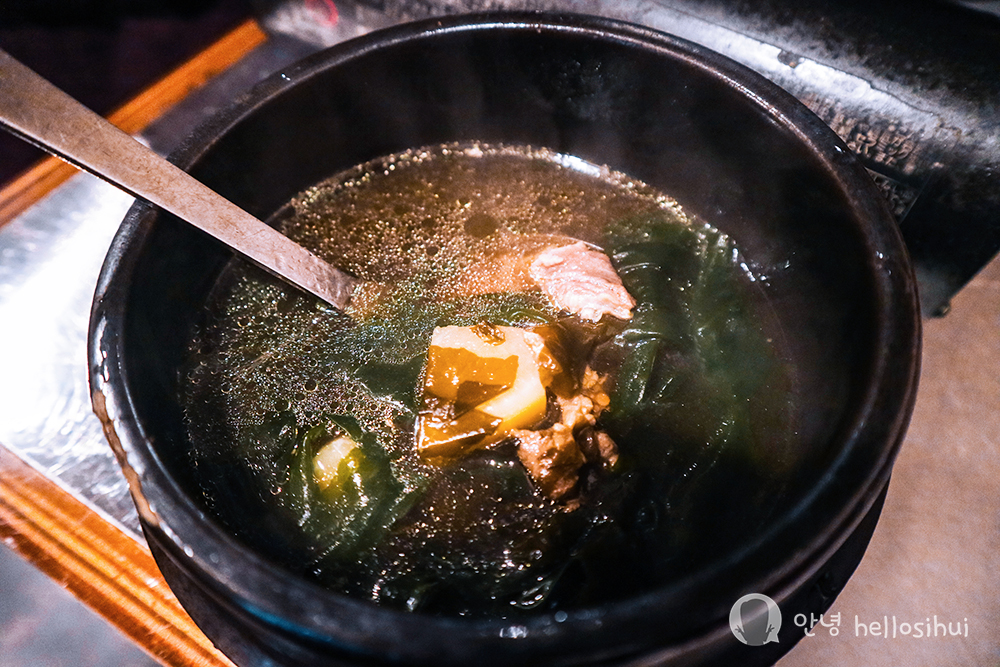 the soup that comes with the set we ordered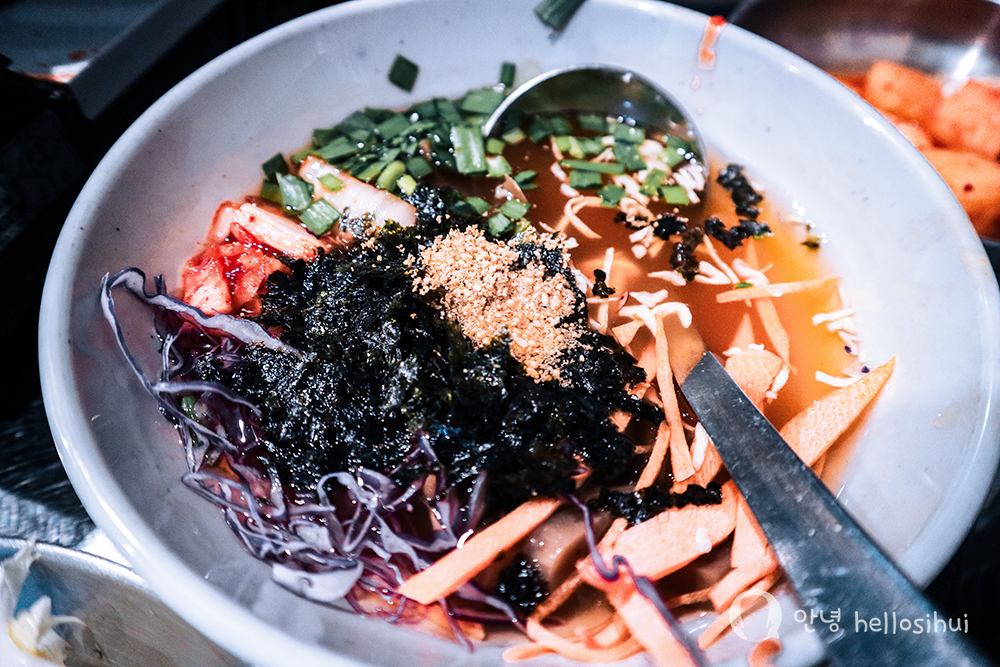 some very refreshing cold soup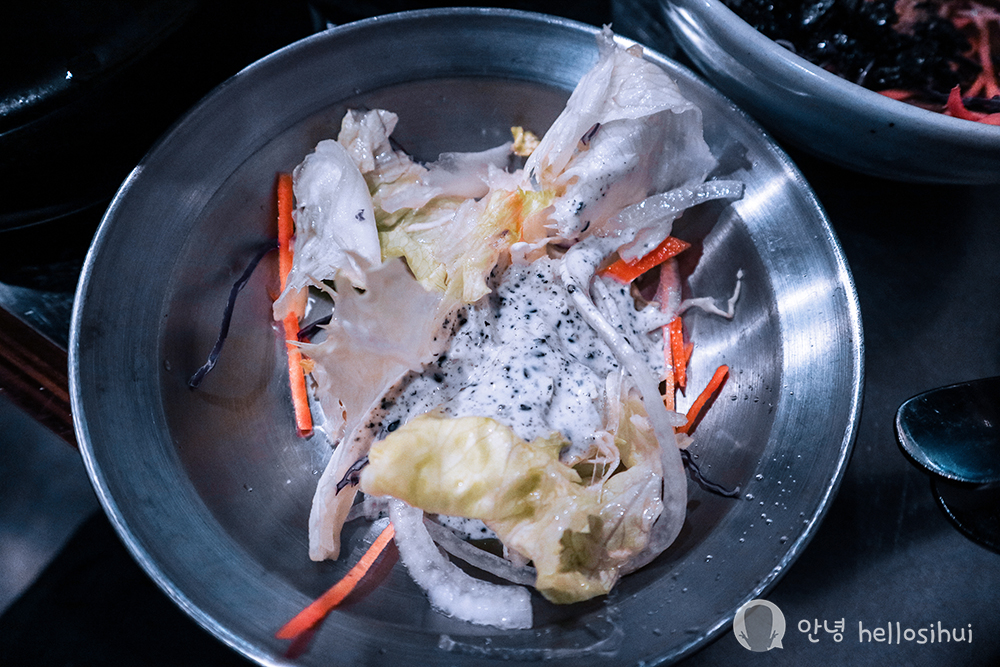 salad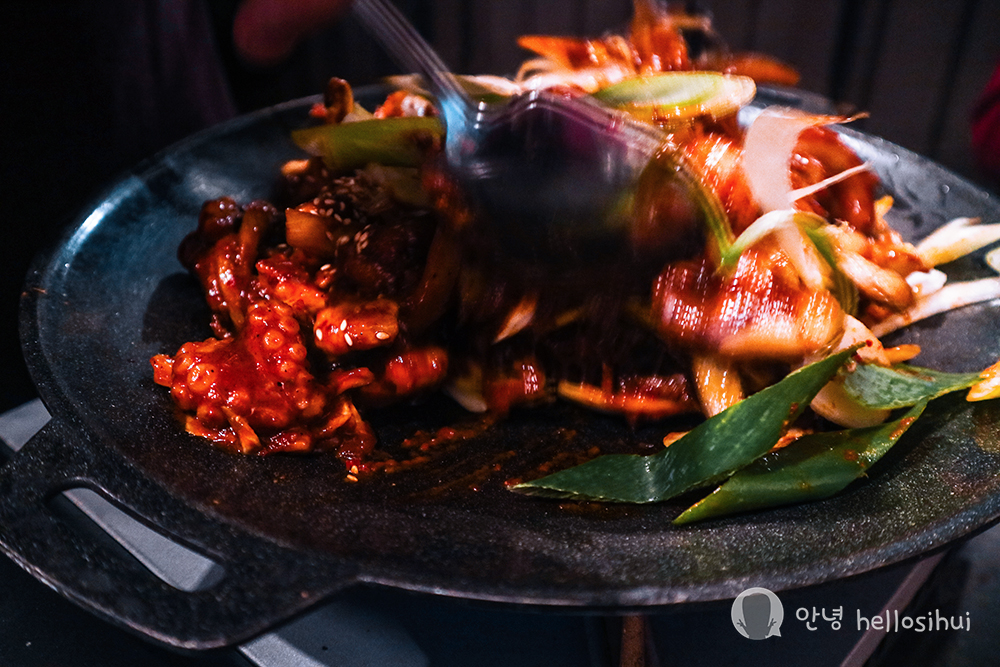 stir and stir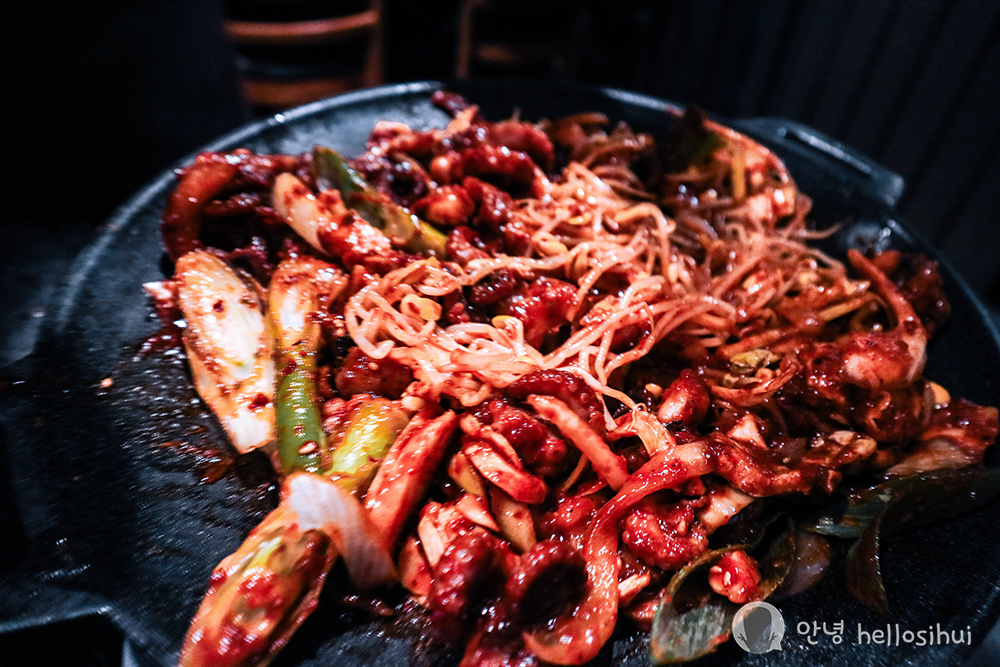 mix and mix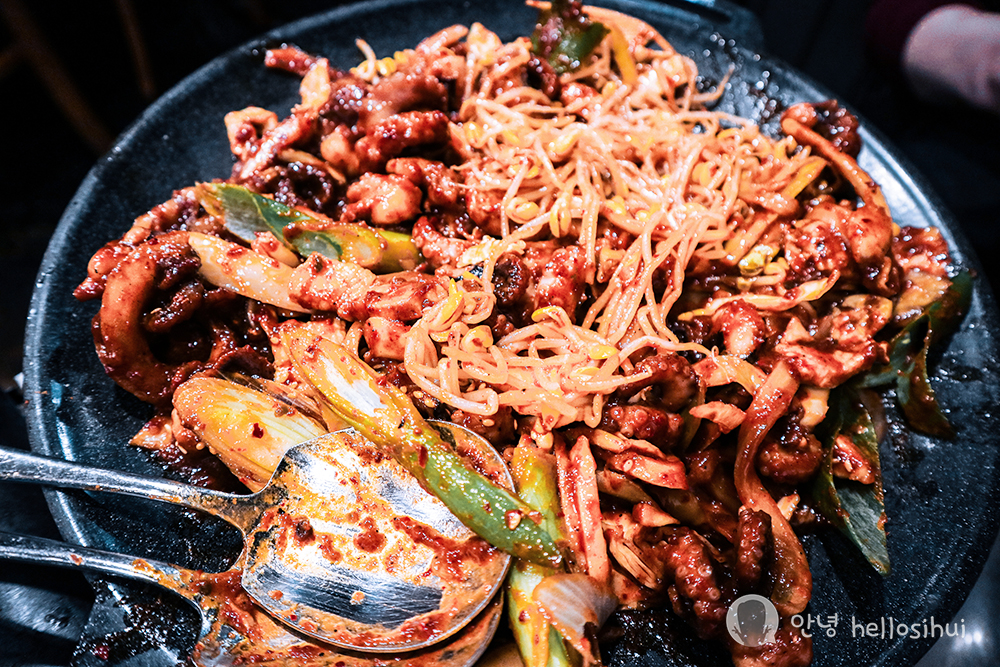 i love many many leeks!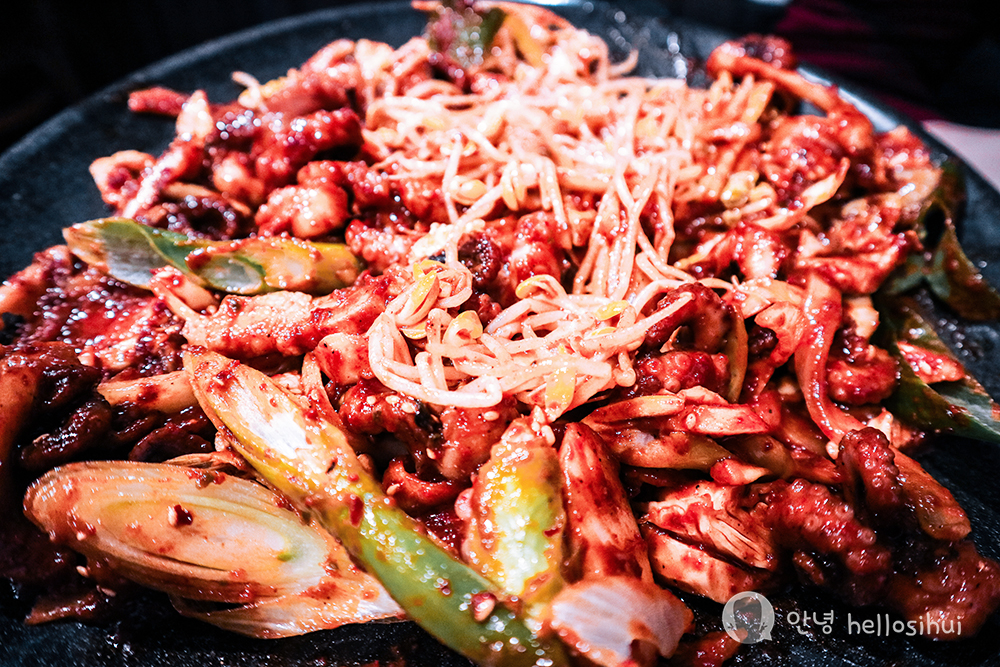 webfoot octopus and pork belly!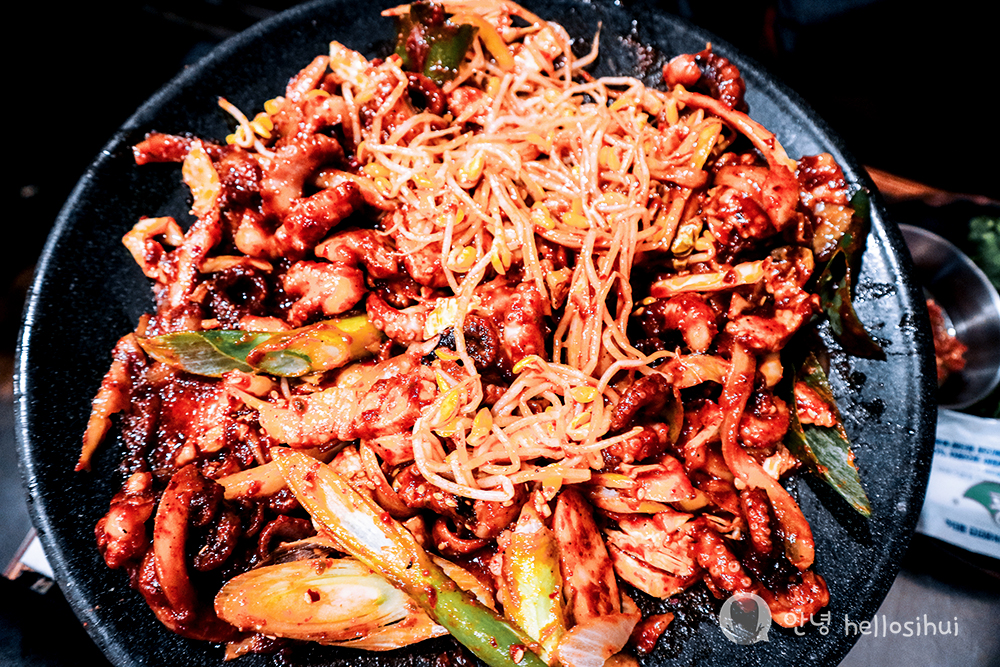 really one of my favourite dish in korea!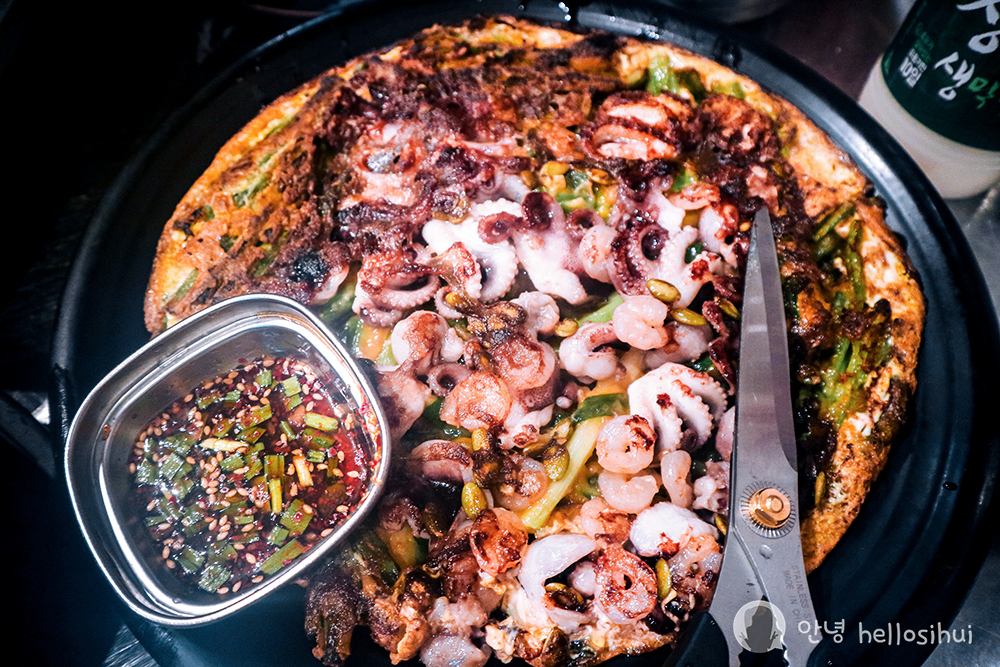 and pajeon! so generous serving of webfoot octopus!!!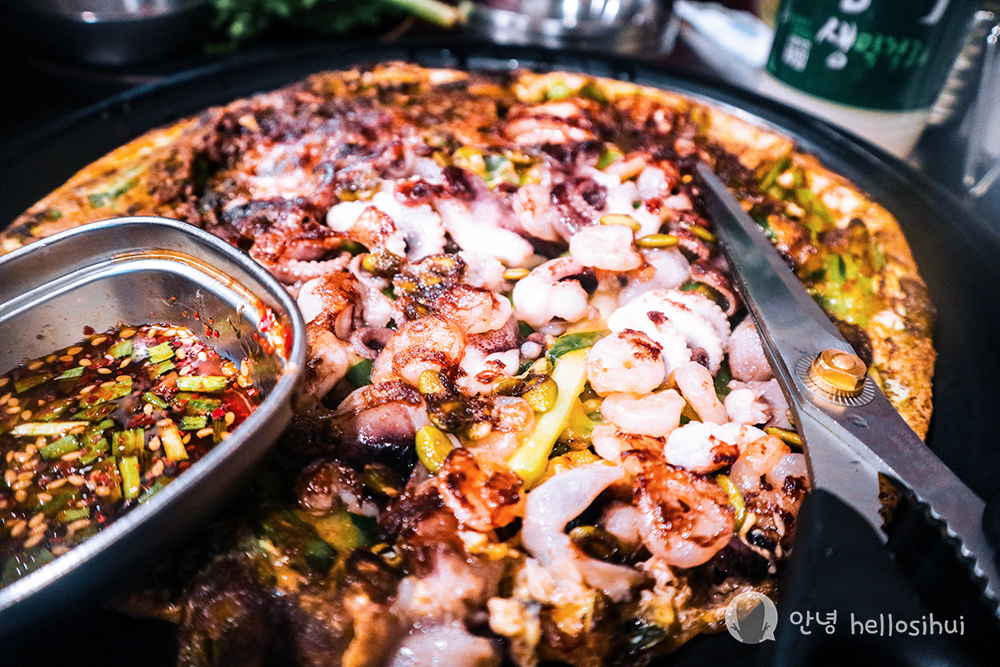 Korea really have alot of good food! 🙂
---
Direction to Dongmyojib 동묘집 Spicy Webfoot Octopus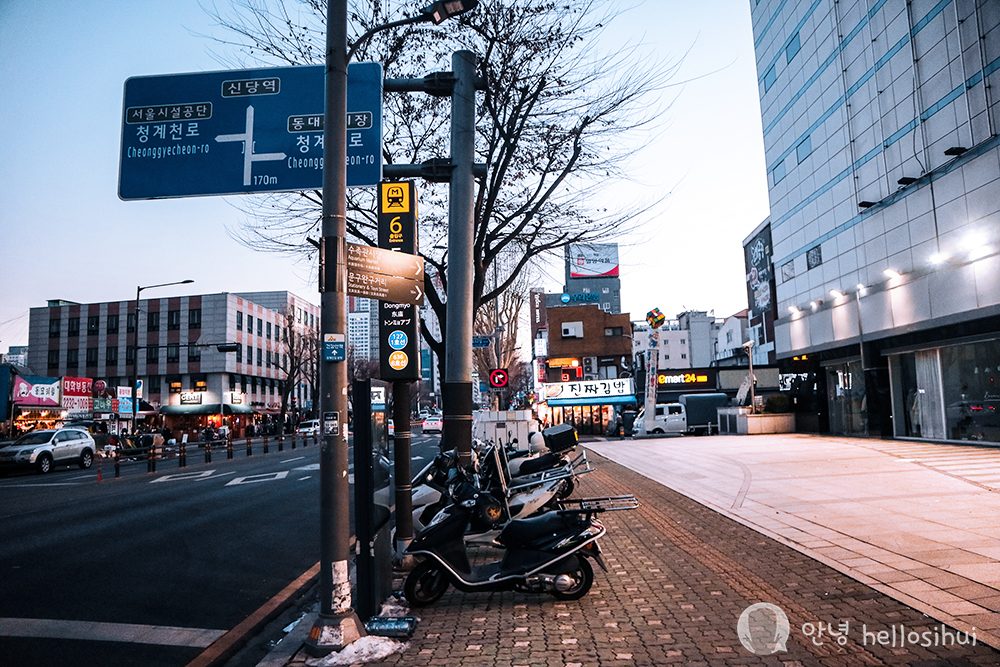 Exit 6, and walk straight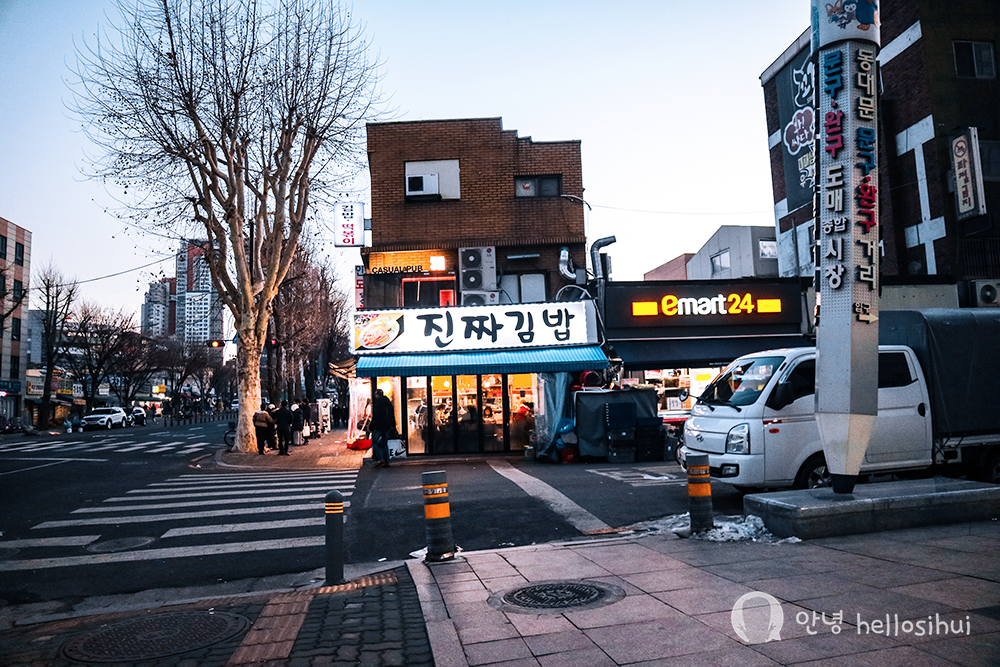 Turn right here 🙂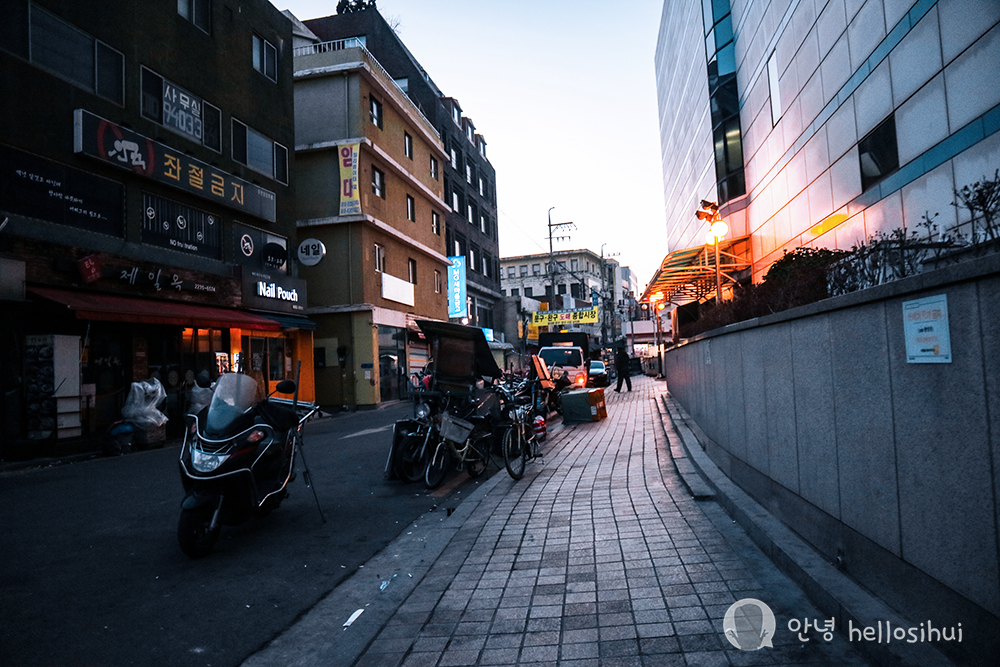 Walk along the pathway 🙂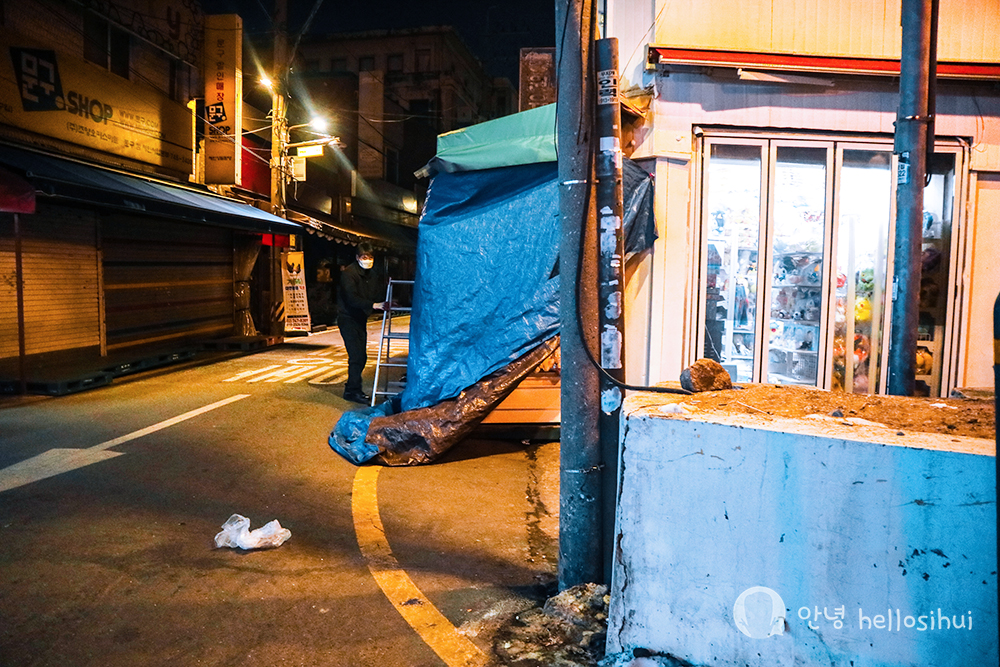 Turn right here!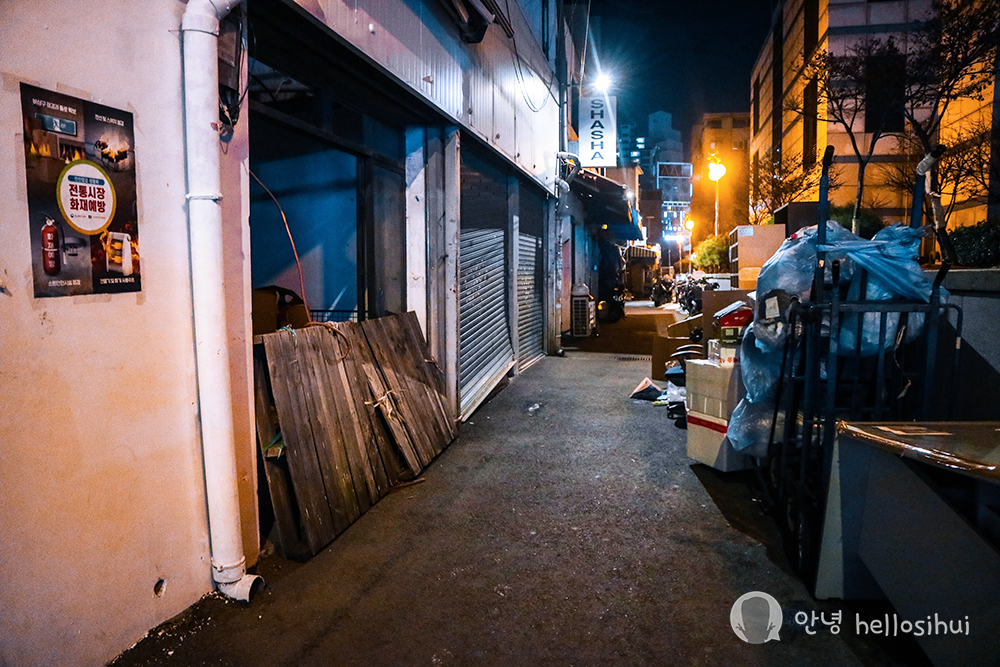 Walk straight – i know is weird~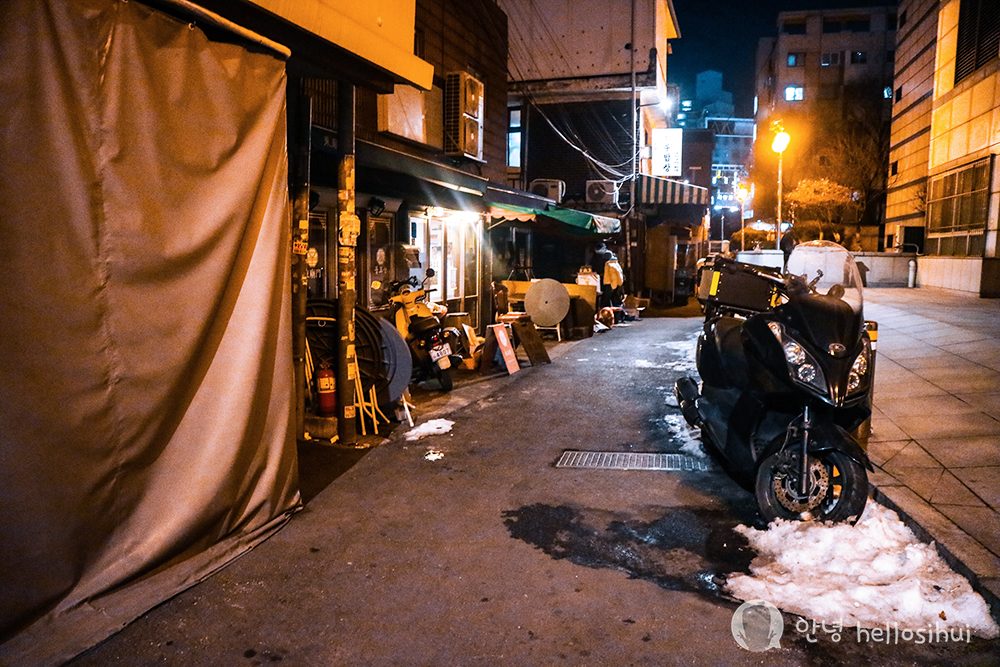 ALMOST!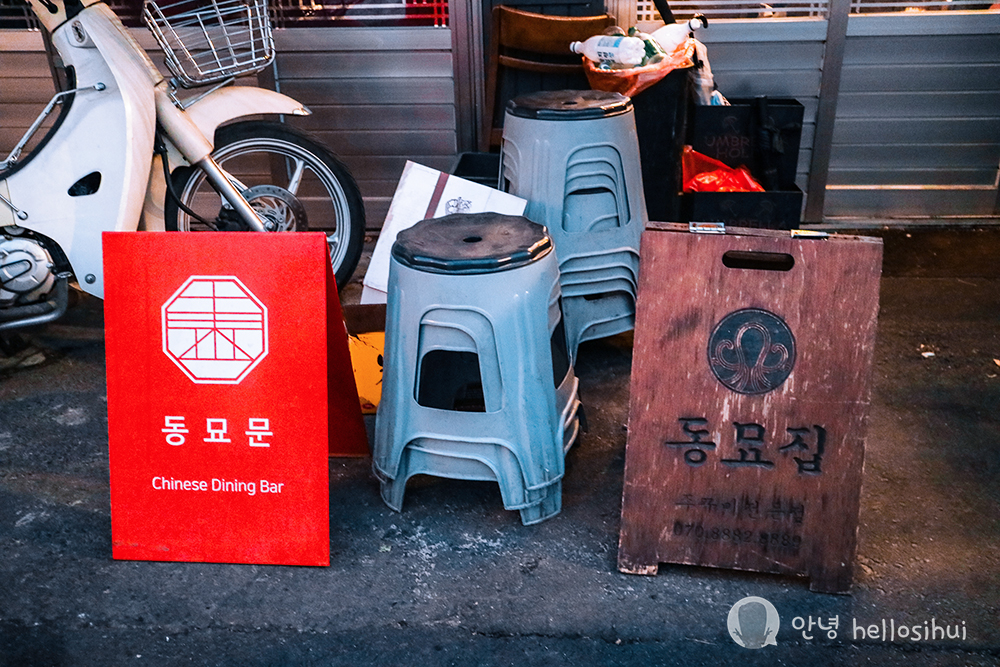 You reached! 🙂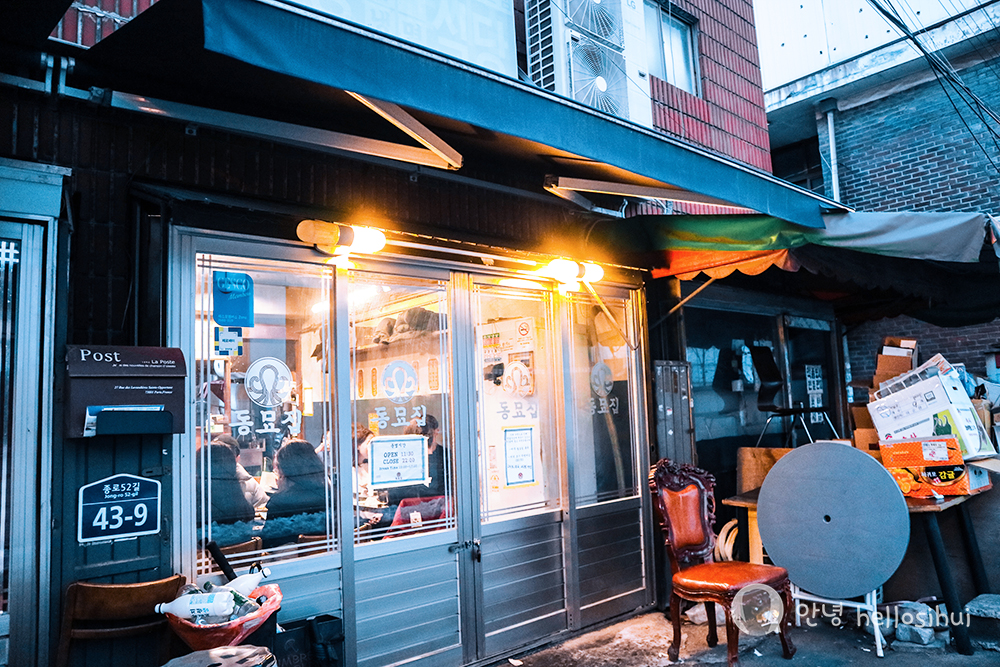 Reached!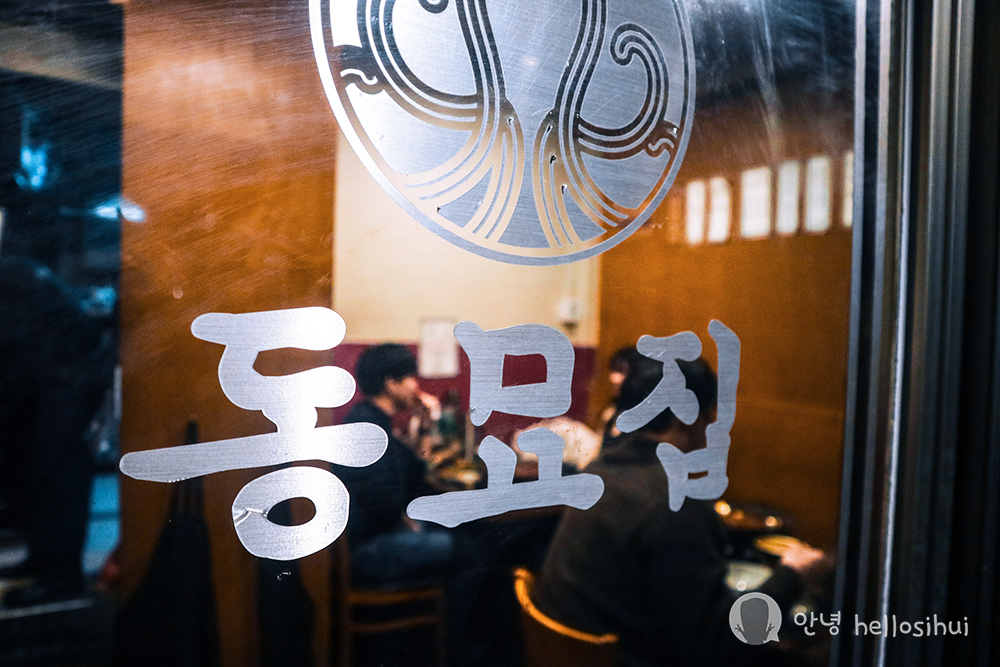 the octopus haha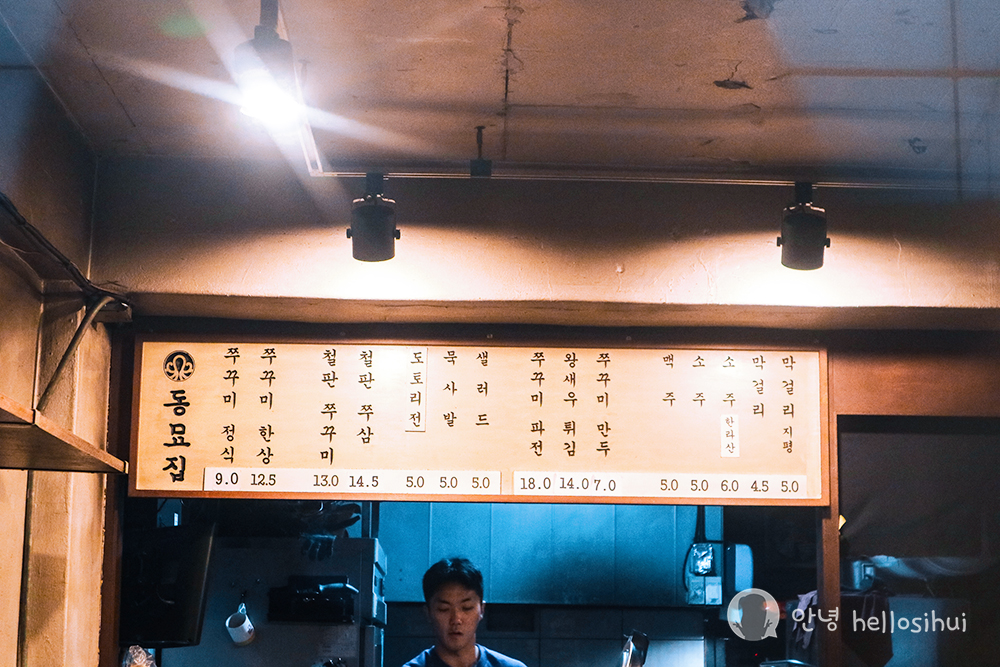 The menu 🙂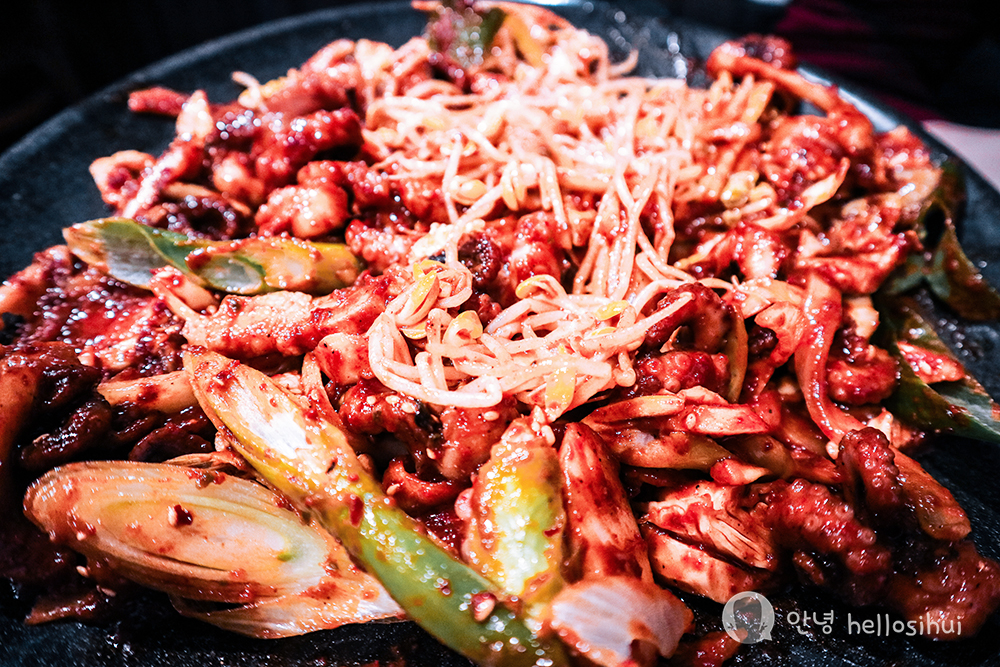 You will love it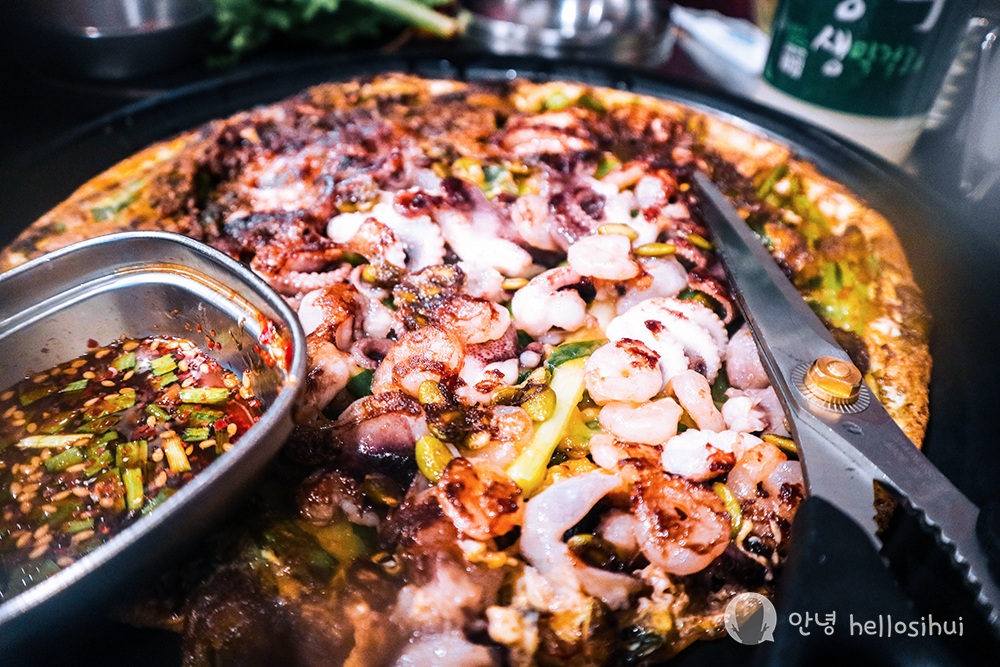 alot alot alot 🙂
---
Dongmyojib 동묘집 Spicy Webfoot Octopus
Address: 330-49, Changsin-dong, Jongno-gu, Seoul 1F
Address in KOR: 서울특별시 종로구 종로52길 43-9 1F
Contact: 070-8882-8889
Nearest Subway Station: Dongmyo Station Exit 6
Operating Hours: 10am – 9:30pm
HELLOSIHUI'S THOUGHTS:
I had a great time savoring the webfoot octopus, so it's definitely a must-try on my next visit. It might be a tad spicy for those who aren't accustomed to spice, but personally, it posed no challenge for me. I'm all for embracing spiciness to the fullest. Plus, this dish also incorporates pork, which, I must admit, probably constitutes a significant portion of my pork consumption for the year! Haha.
HELLOSIHUI'S TIPS: 
I actually arrived around 5:30 pm since the store is quite tiny, and upon arrival, I found myself waiting for a little while. Haha!
Overall Rating: 7/10
---
From Singapore to Incheon Airport
Via Singapore Air – 90,000 Mile + S$87.70 Tax
Singapore Air flight the same period cost S$1665.30
Seoul Accommodation (Sinchon)
Peter Cat Hotel – S$623.25 / S$56.70 per night
Seoul Accommodation (Hongdae)
RYSE, Autograph Collection Seoul by Marriott – SGD 535.20 / S$267.60 per night
Busan Accommodation
Ramada Encore by Wyndham Busan Station – S$319.20 / S$159.60 per night
Transport
Airport Transfer 6002 Bus Limousine: 17,000won
Korail (KTX): S$125.50 (2 Way, Seoul – Busan, Busan – Seoul)
Private Transport: Kakao Taxi and payment via Youtrip
Within Seoul & Busan: T-Money
---
Camera Canon M3, Go Pro 7 Hero, iPhone 14 Pro Max
Follow me: IG @superstarhui / Dayre @superstarhui
---
---