Line Friends Flagship Store, Itaewon
[Travel in December 2015]
Previously, I have blogged the Line Flagship Store at Sinsa, and I'm really sure, this one at Itaewon is even worth the visit! 🙂 There's a total of 3 flagship store in Seoul right now, and, the one in Itaewon make you speechless and wish that you have bring more cash to buy everything back! 🙂 A building of total 3 storey high, with a concept cafe at the top level is a must visit too. A place to have a drink before impulsive purchase :p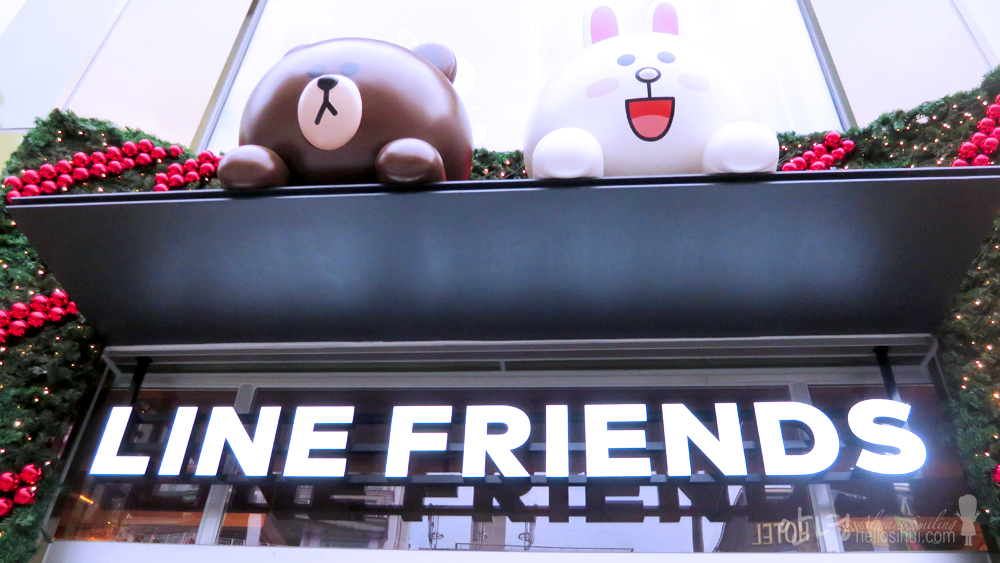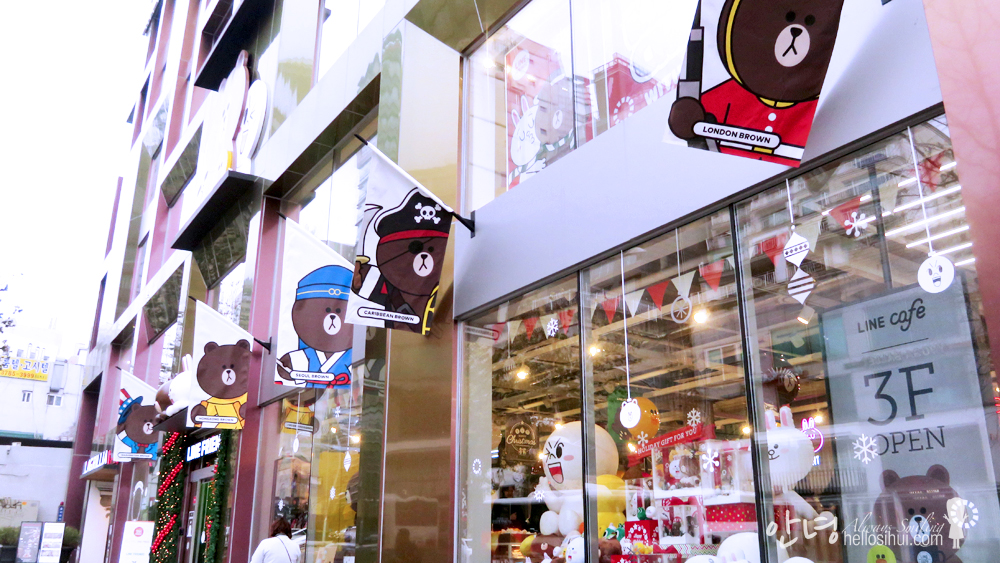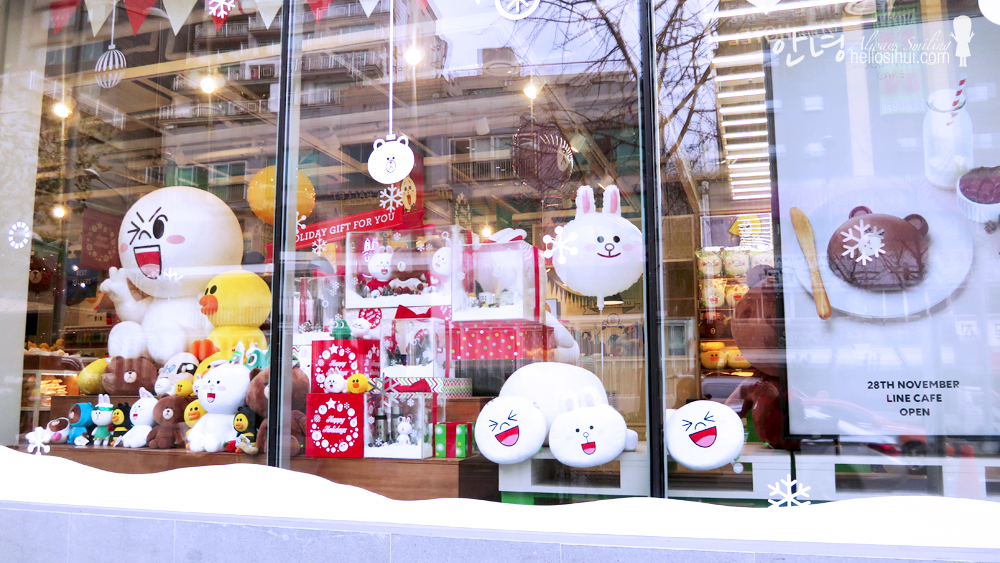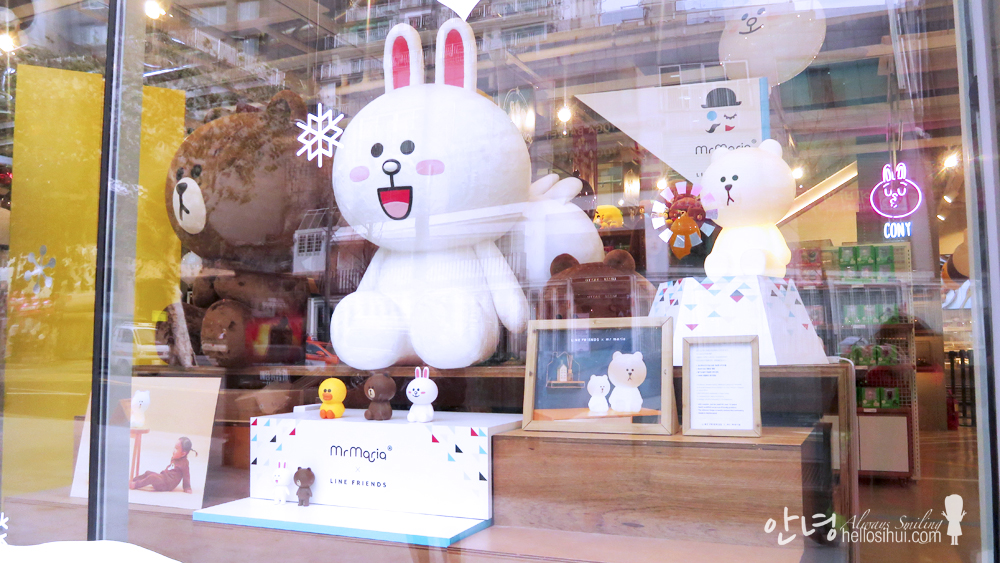 and guess who, is waiting for us at the doorstep? 🙂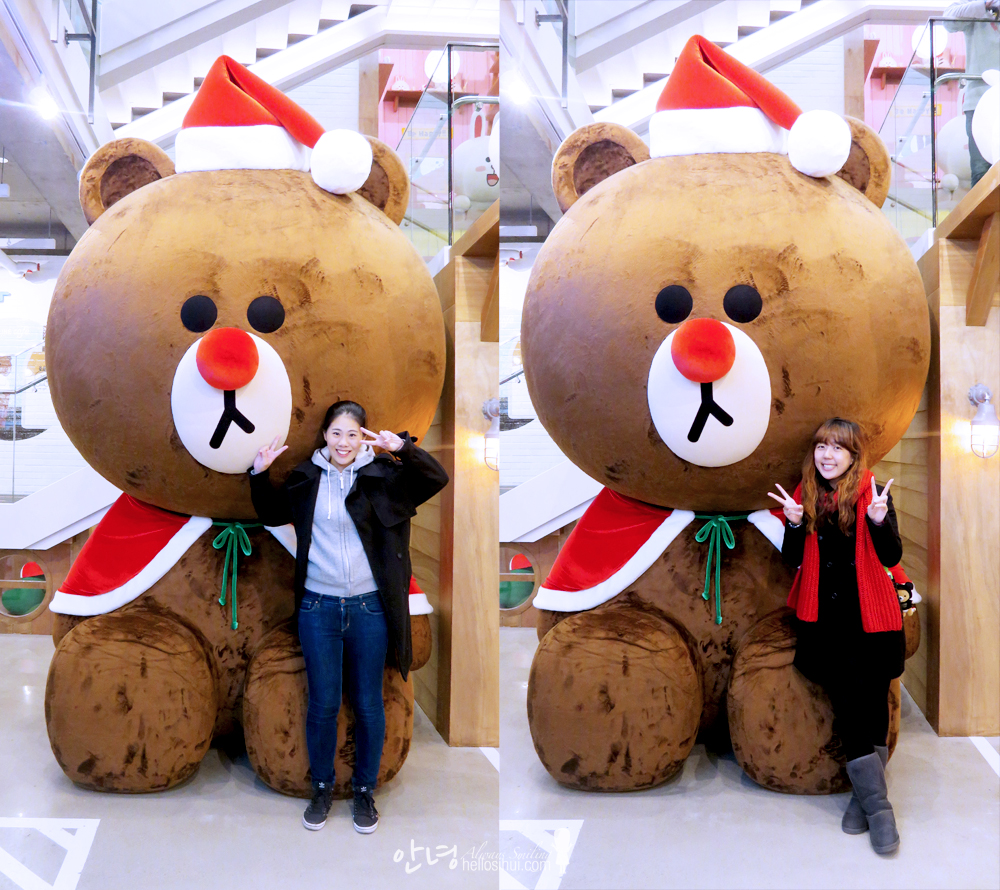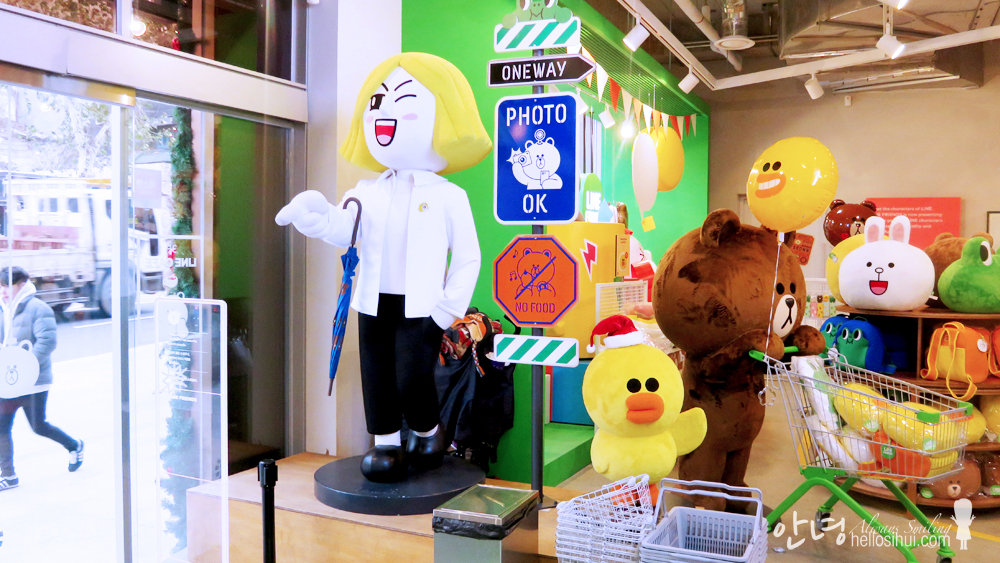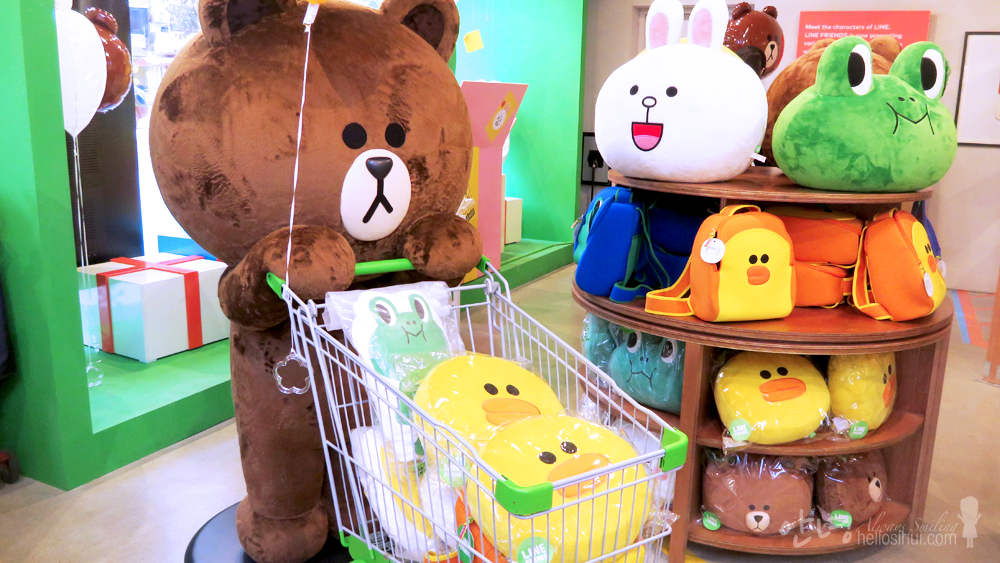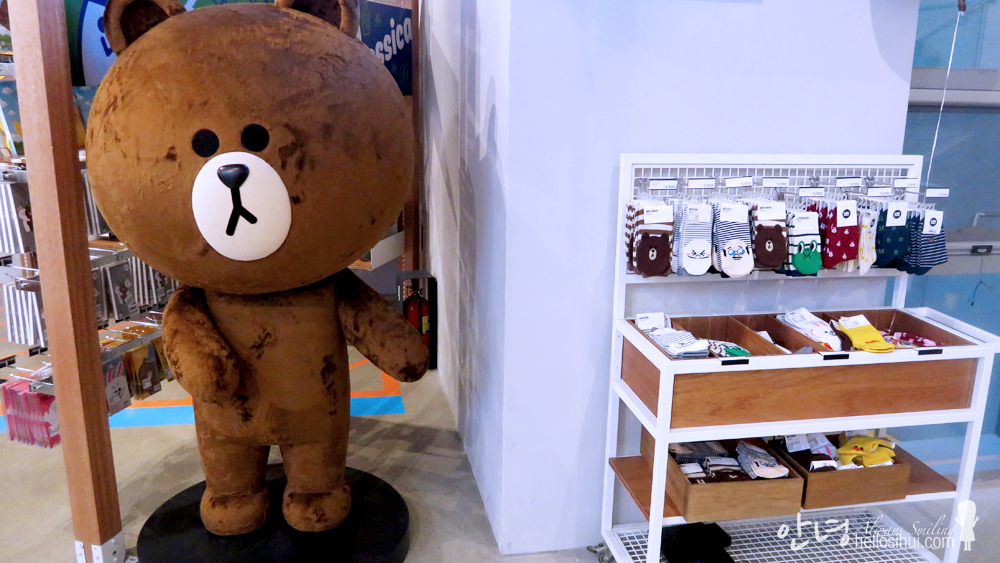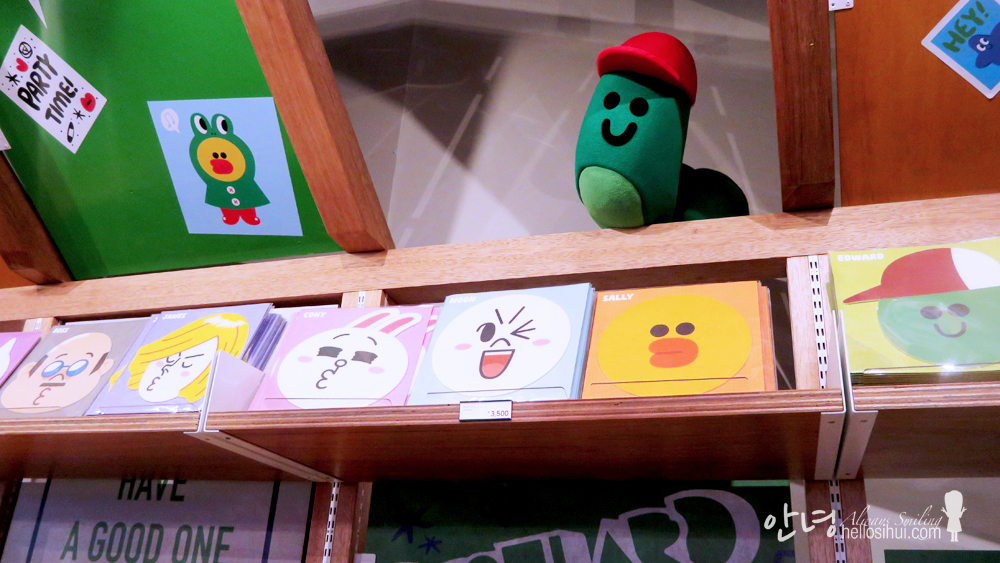 its just level 1 and, there's so much things to buy!!!
I think we probably spent 30mins (at least) at level 1 just plainly taking photos haha :p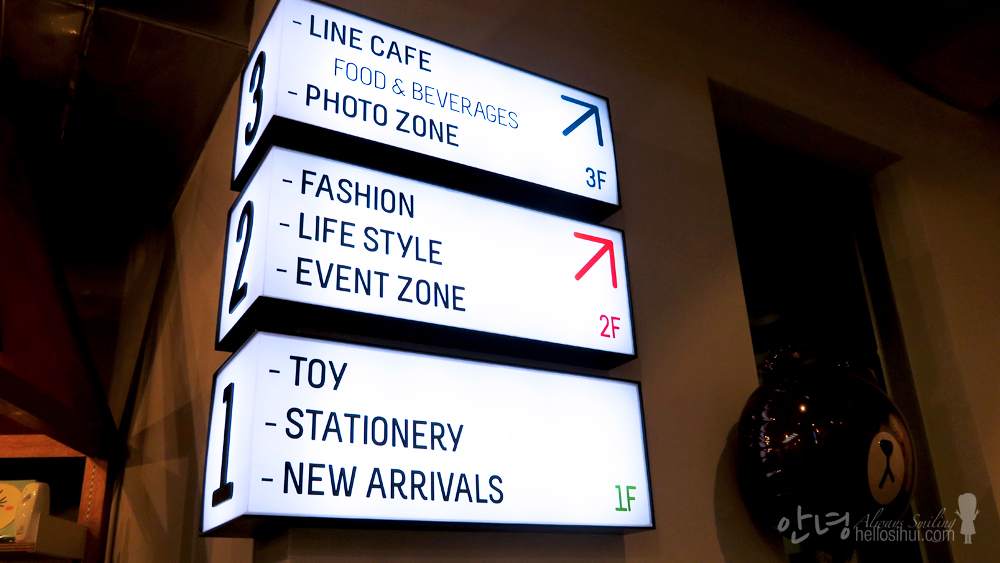 Proceed to level 2 now 🙂 woohooo!~
Level 2 is full of clothings + home living! How i wish i can bring them back too!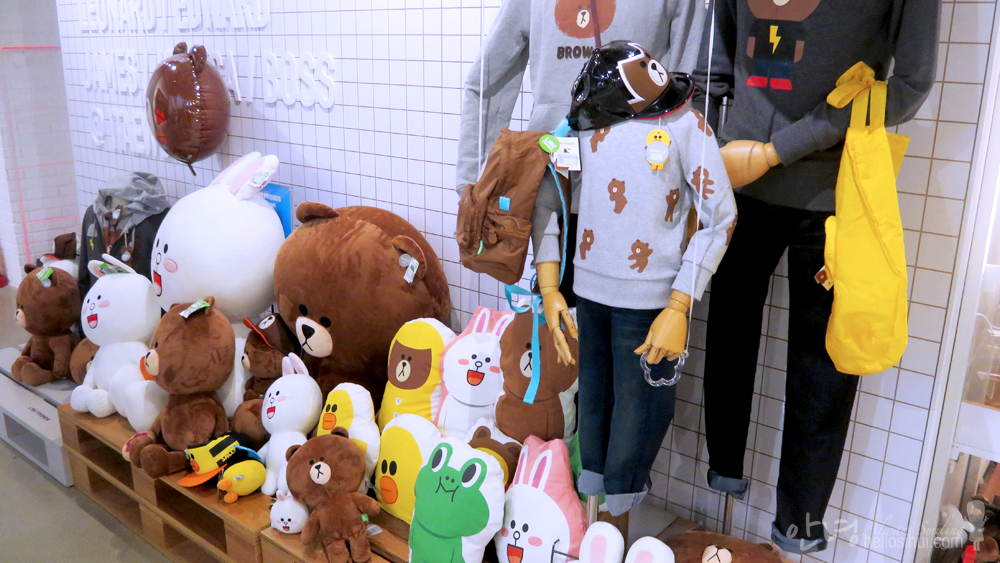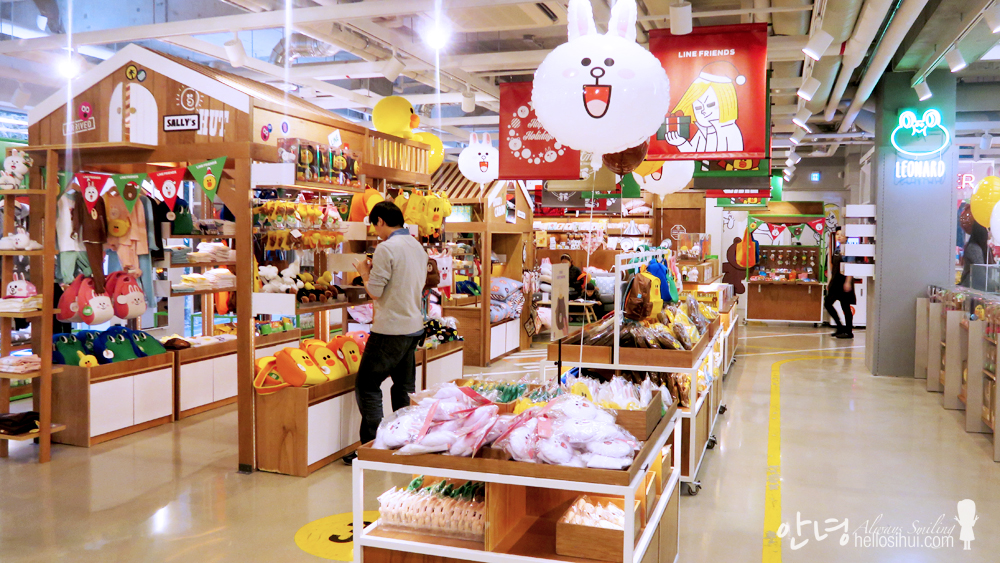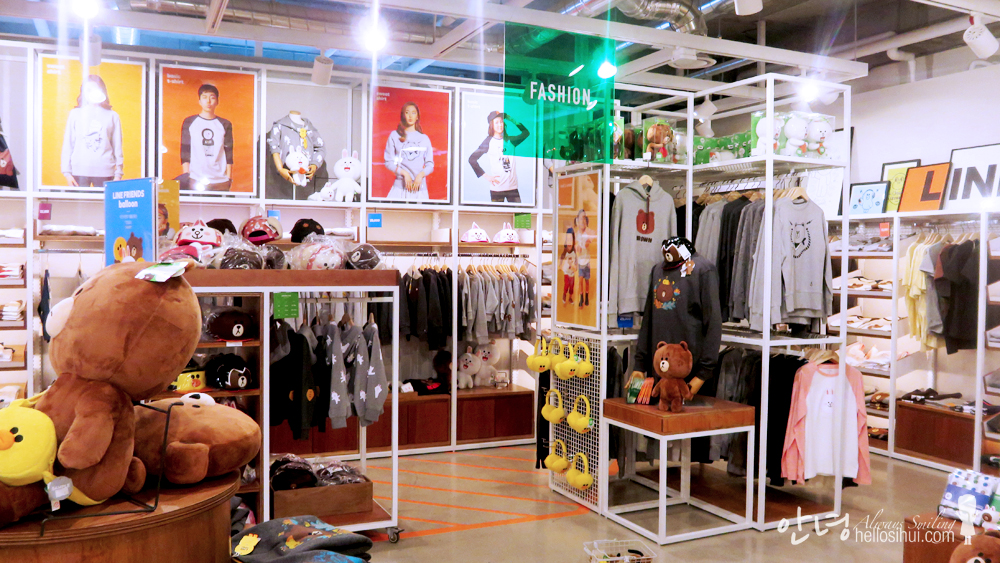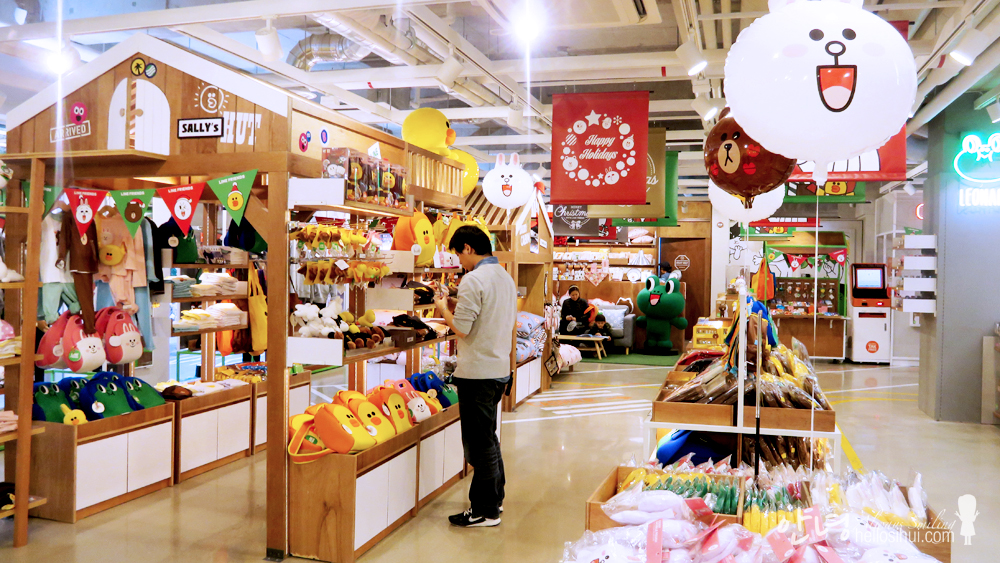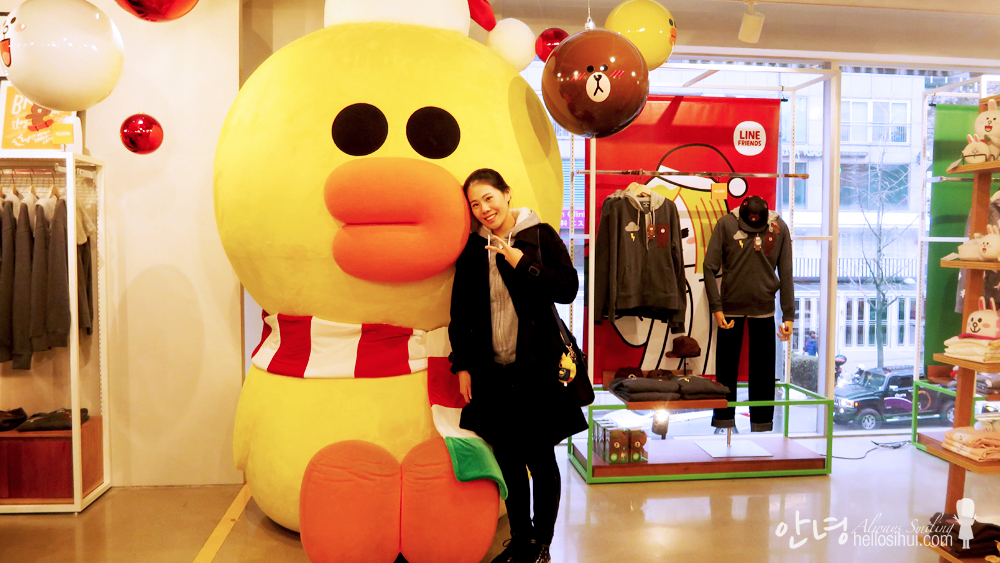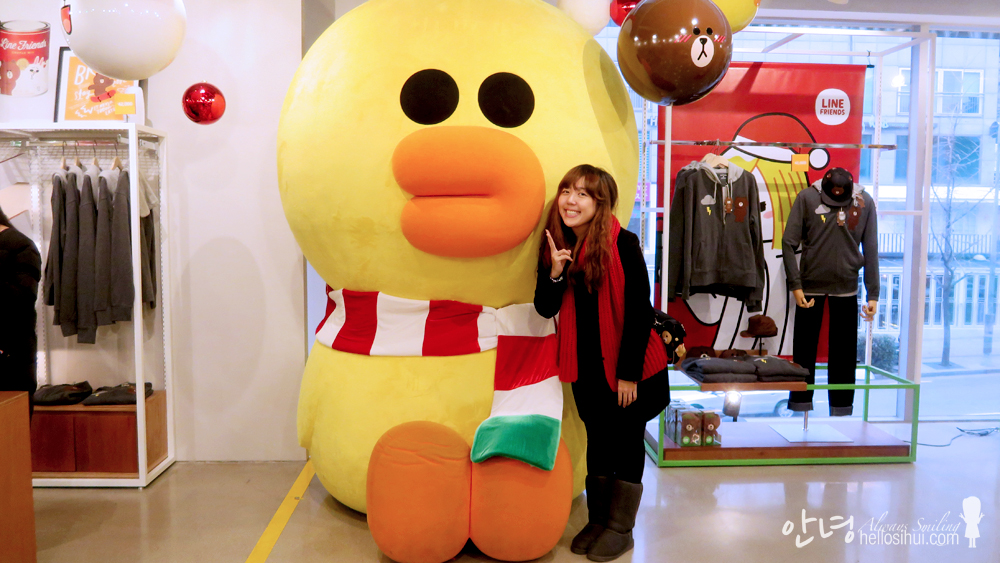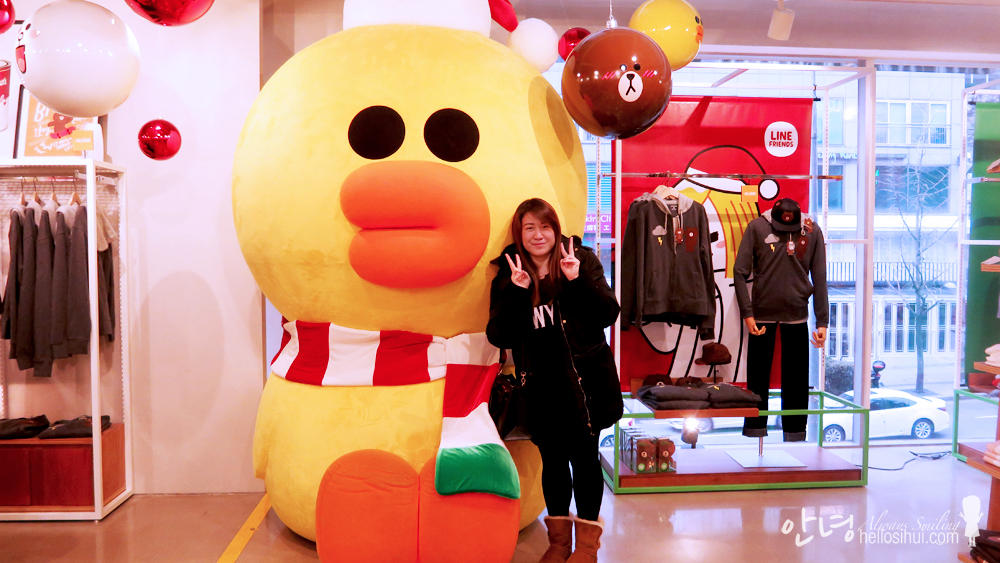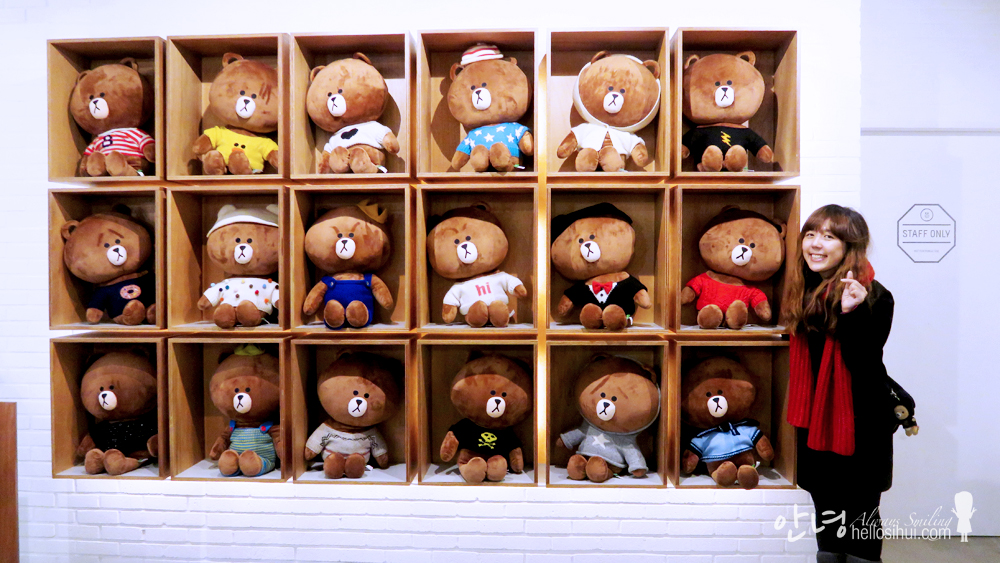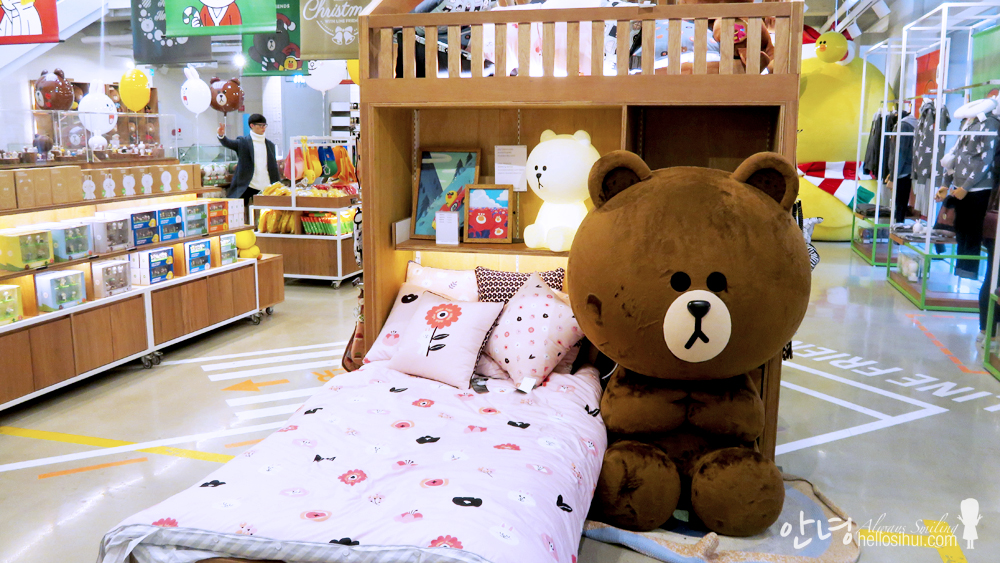 I want the Lamp! I want the Bear! I want the Quilt! Aiya, I want to bring all home! :/
Level 3, the cafe! 🙂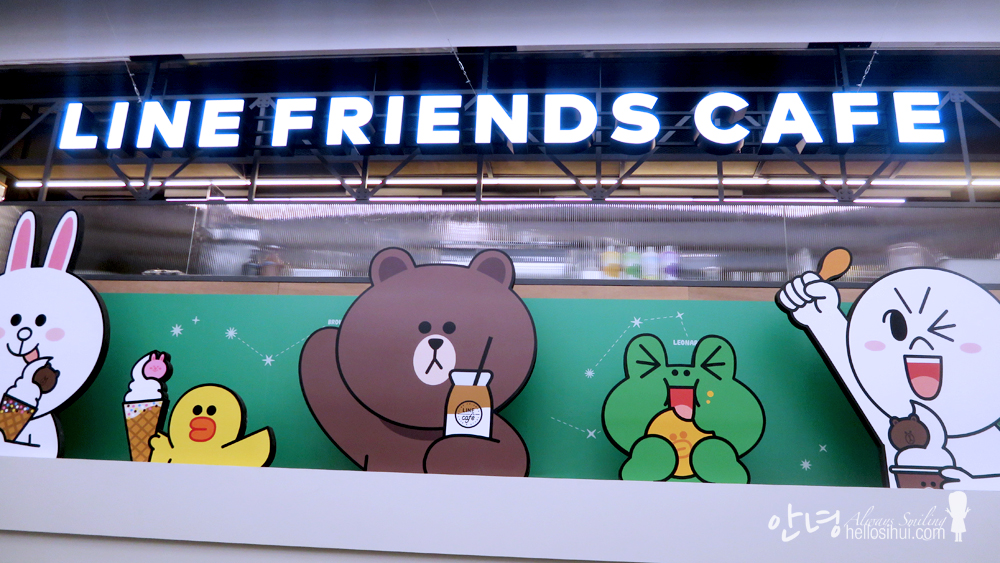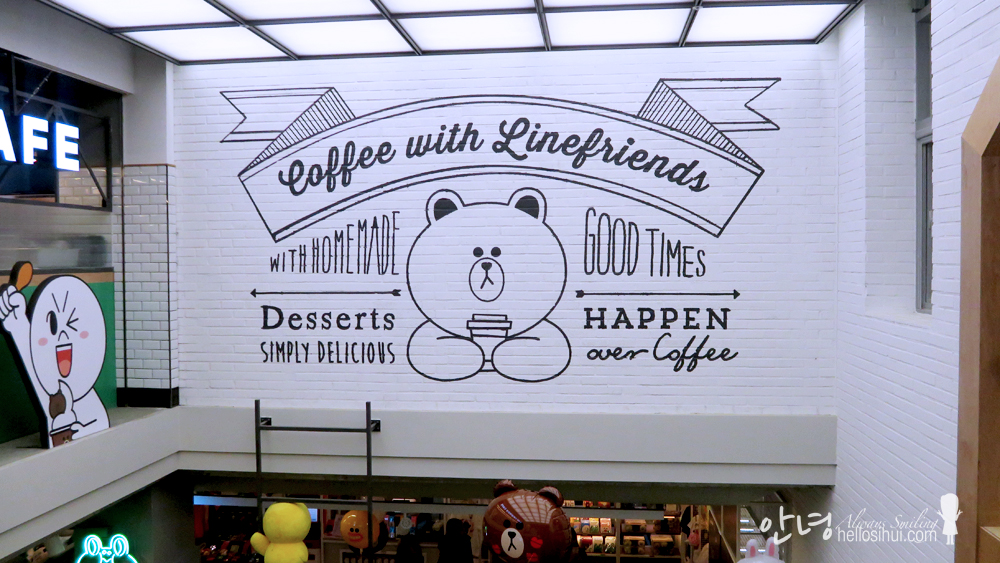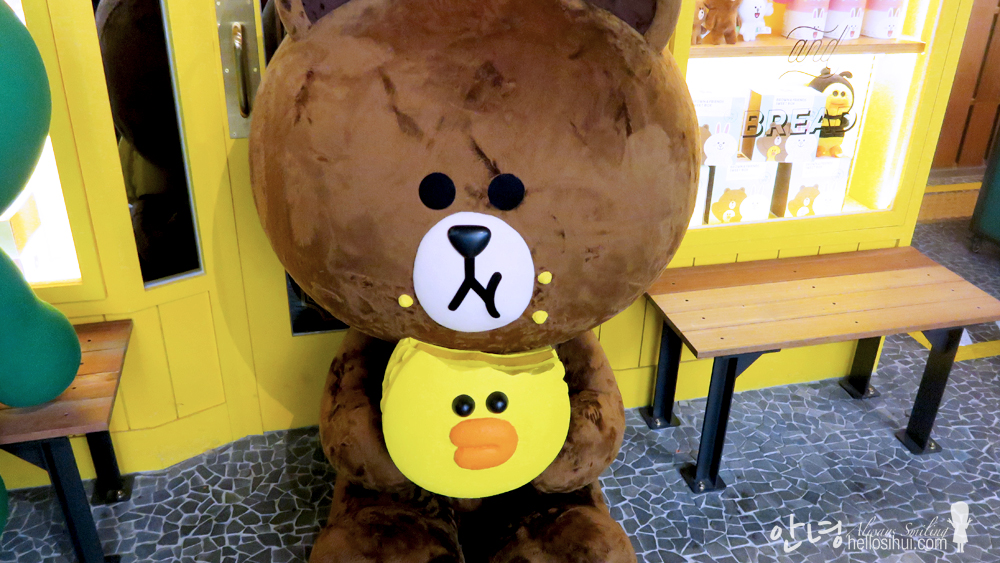 Naughty Brown ate Sally Macarons :p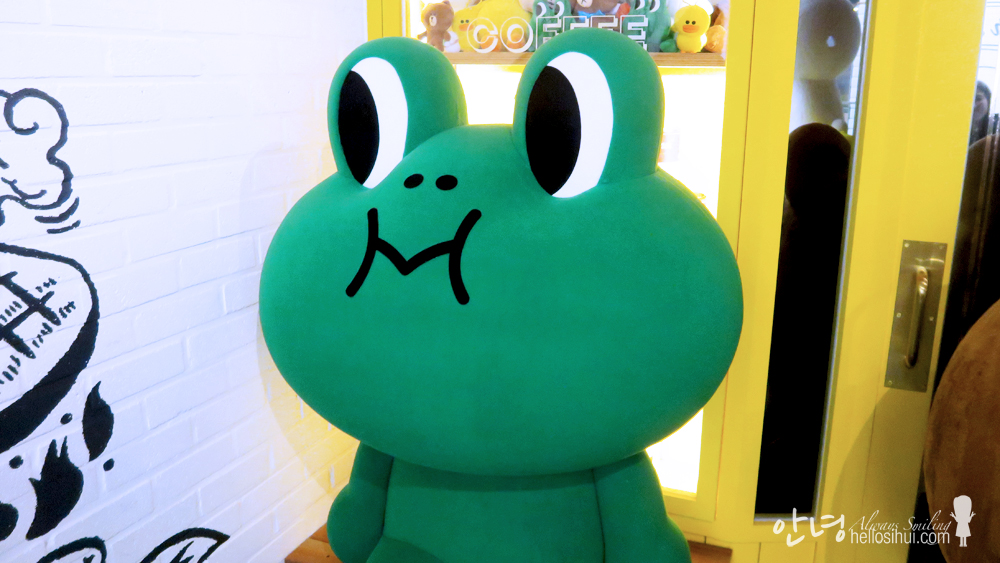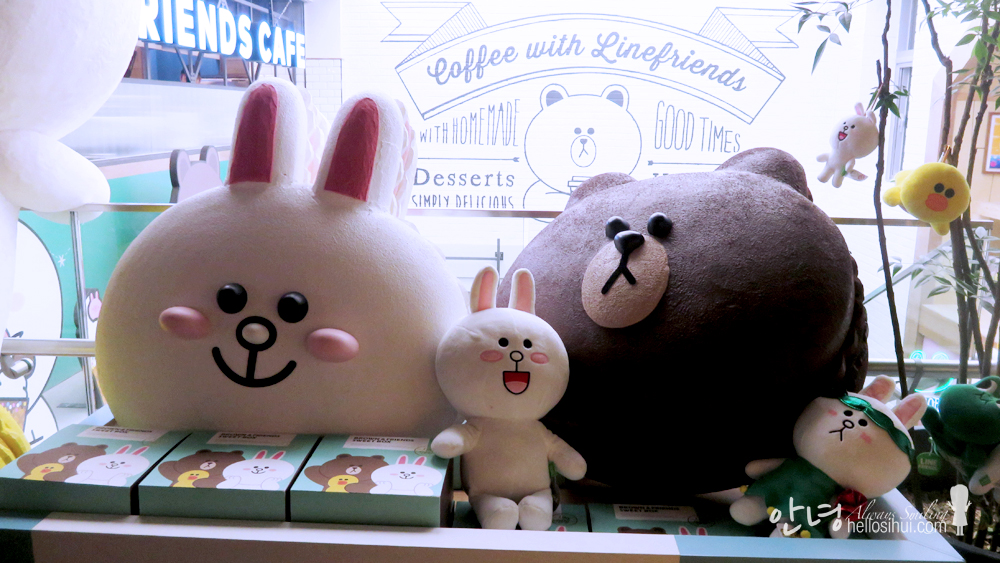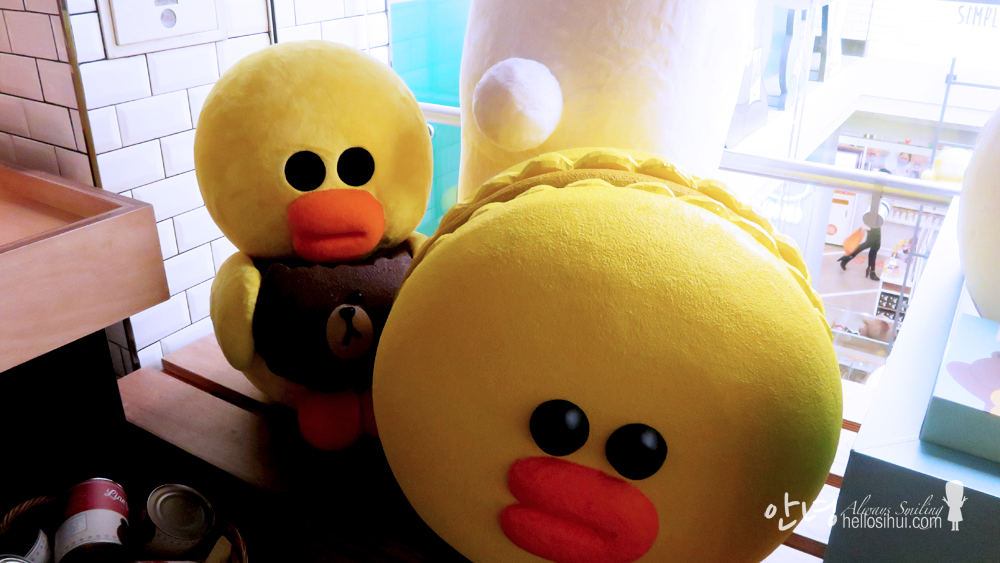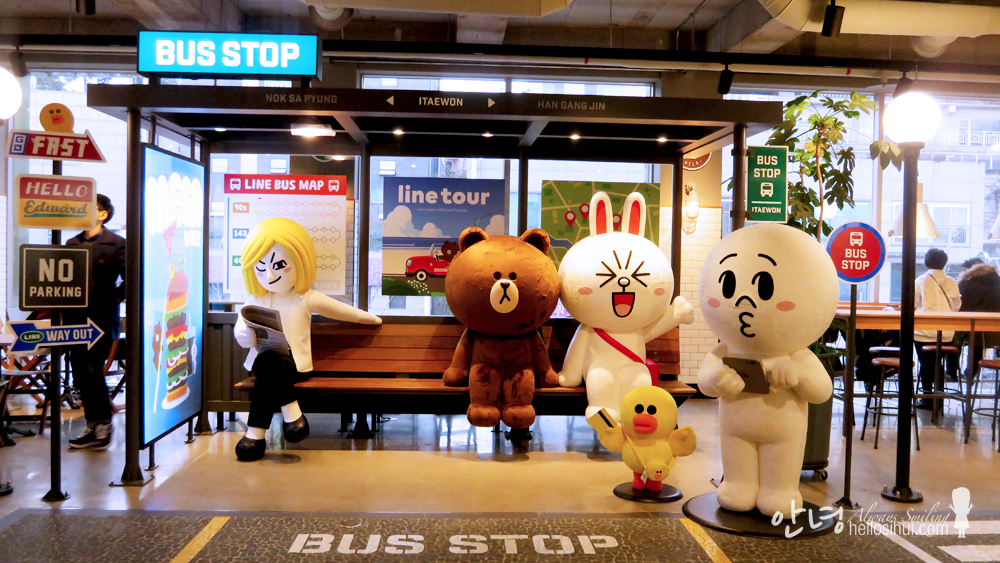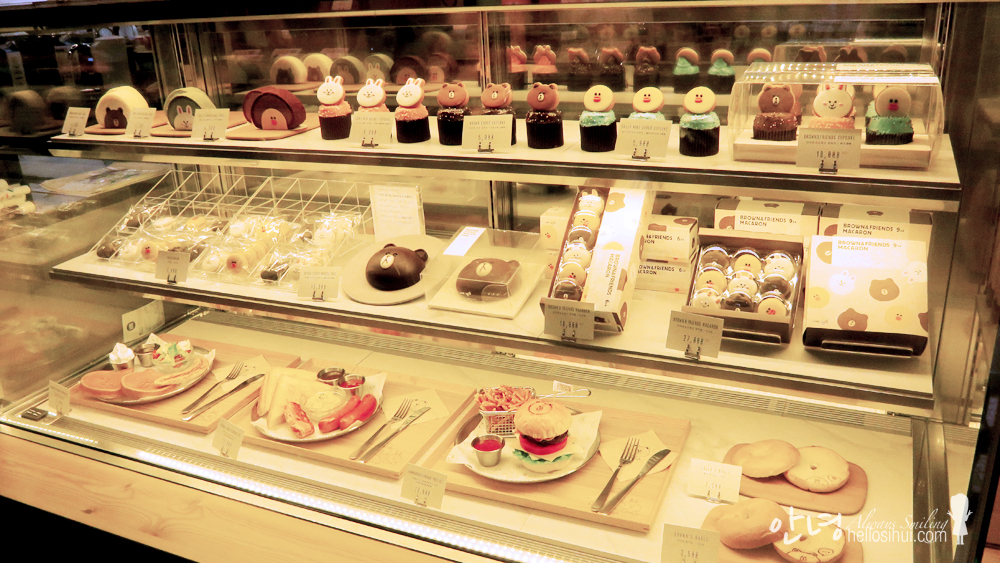 Dont you want to have everything!?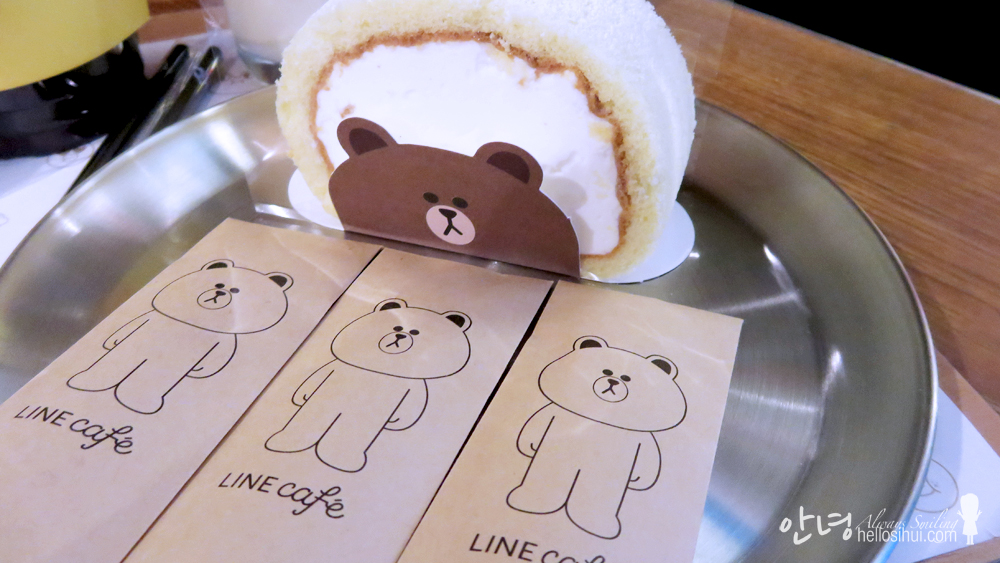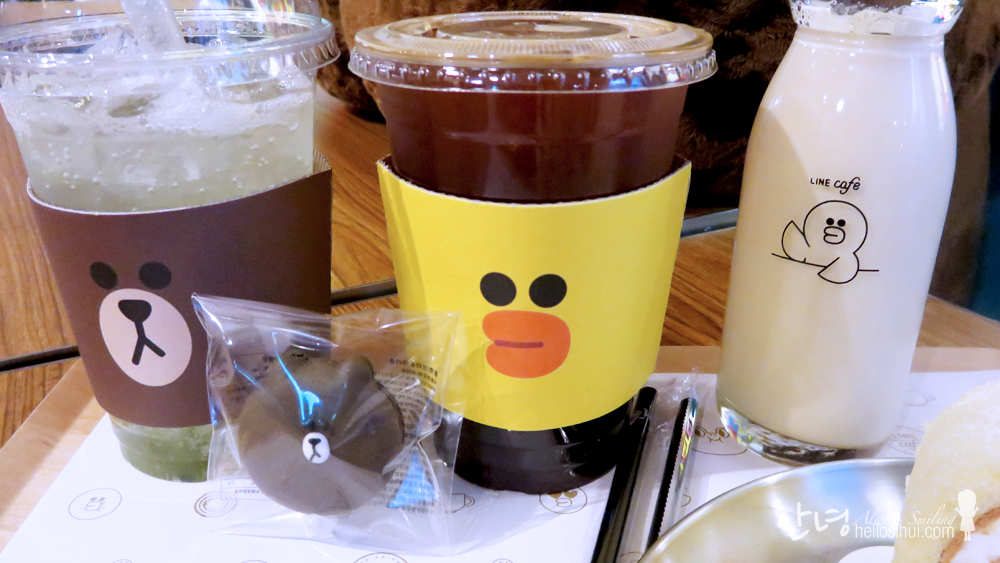 yes, i bring back that bottle! :p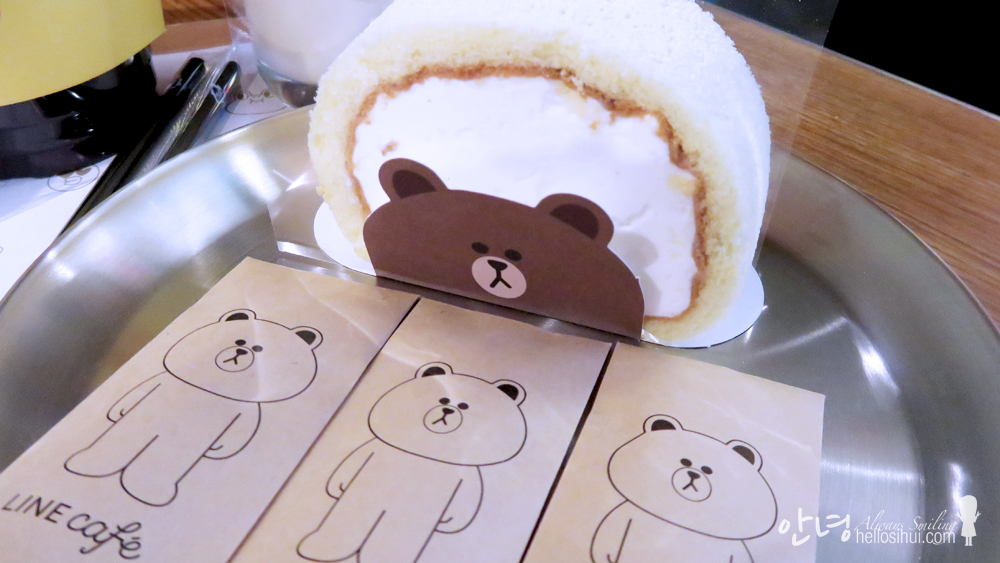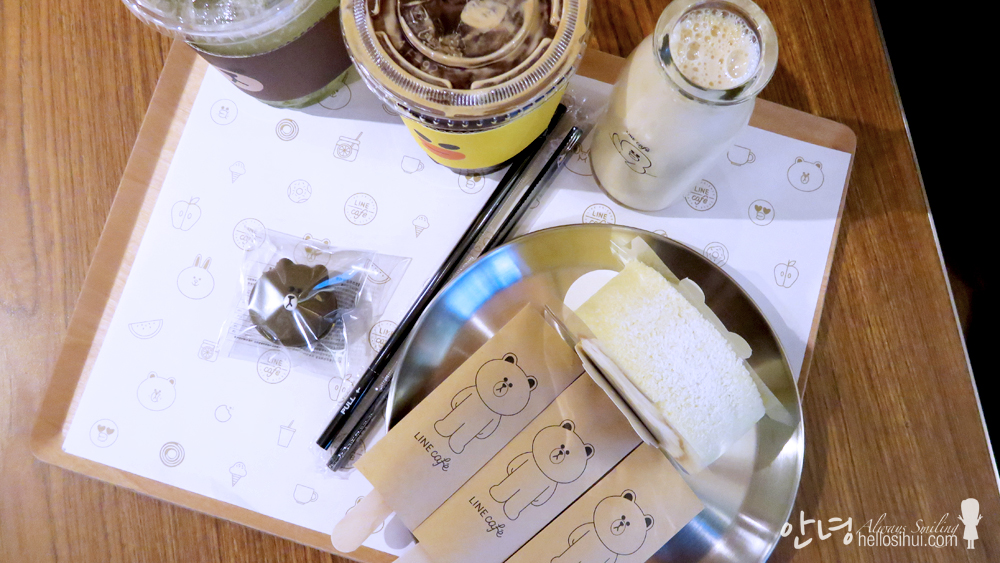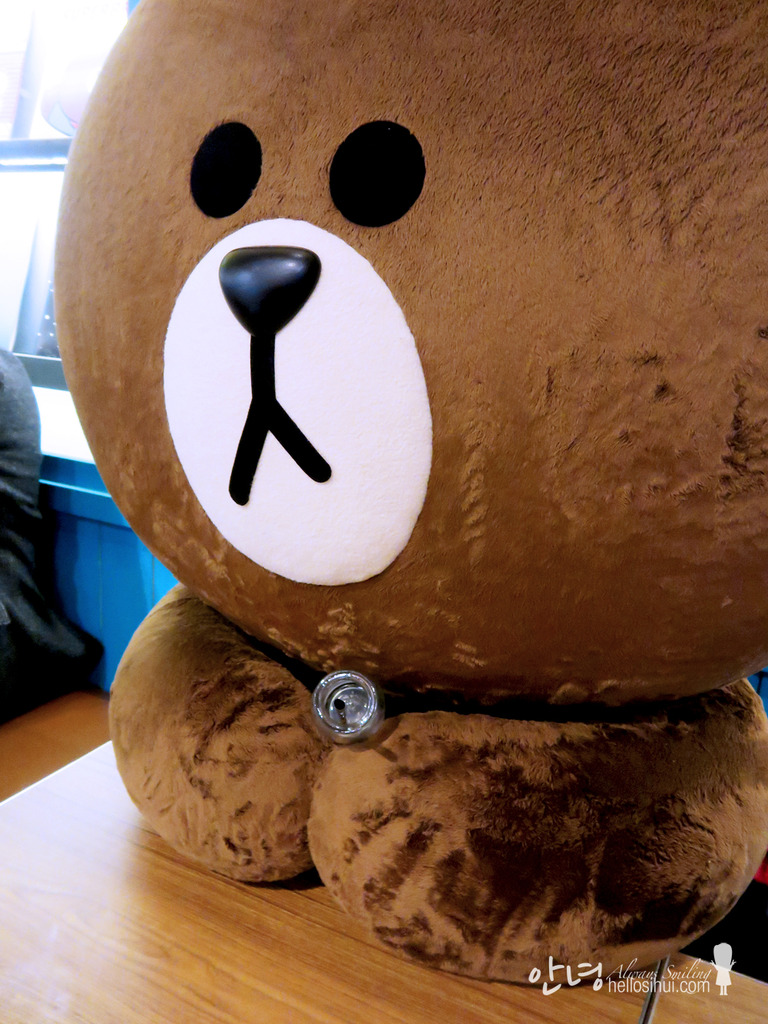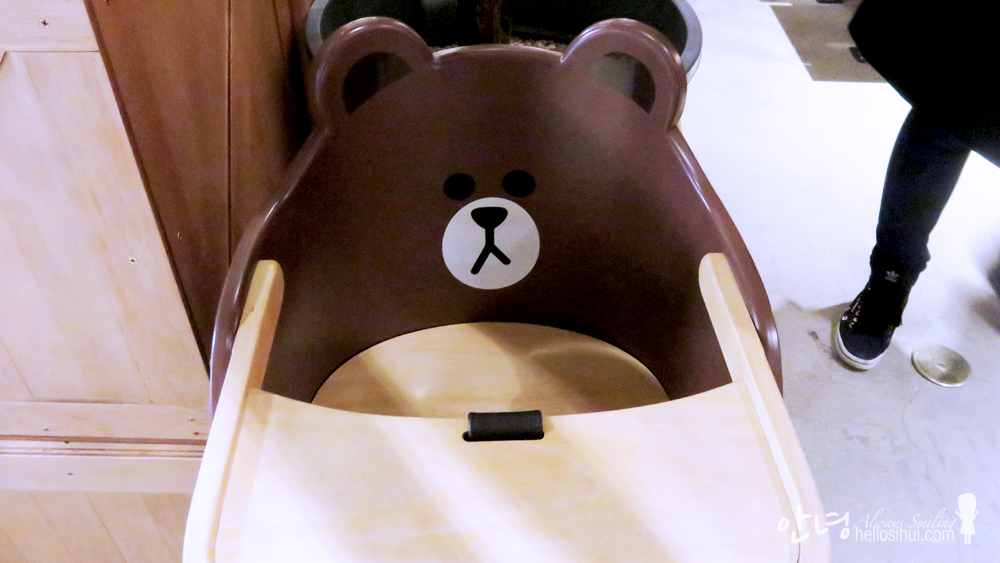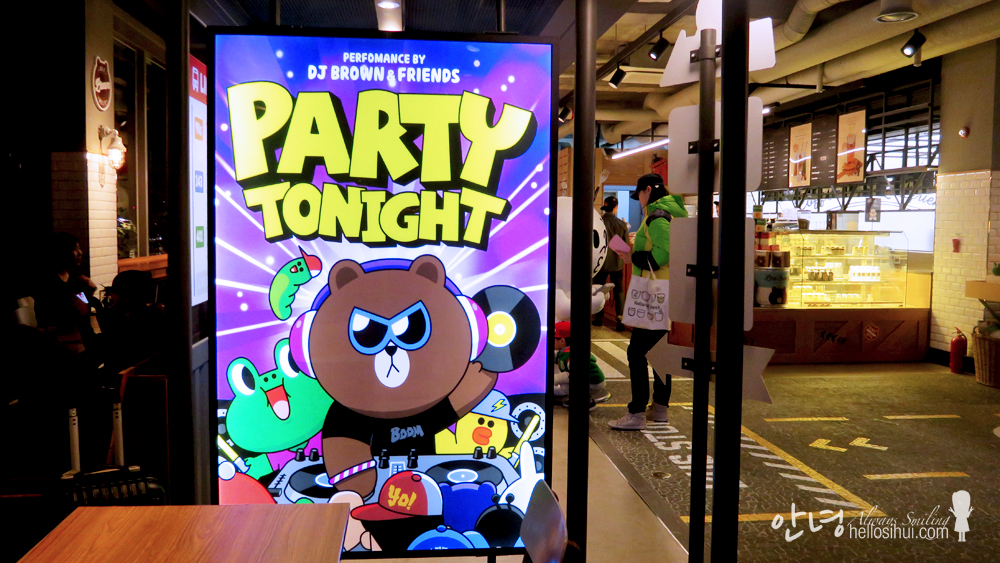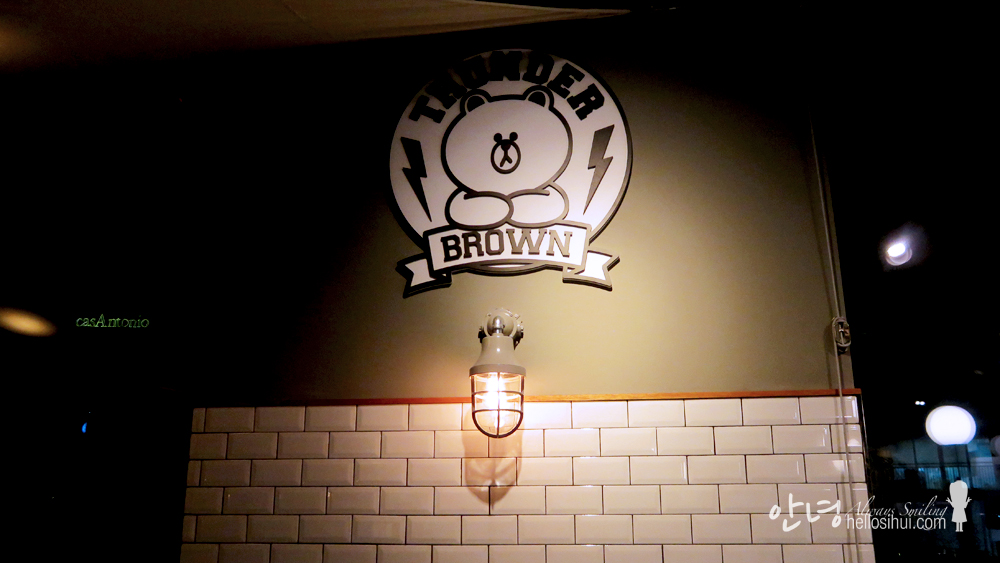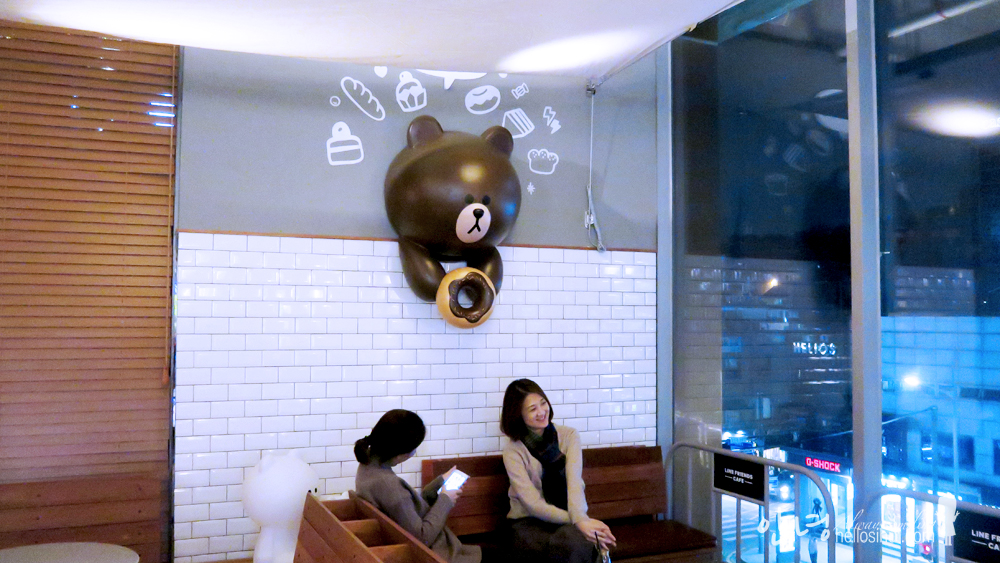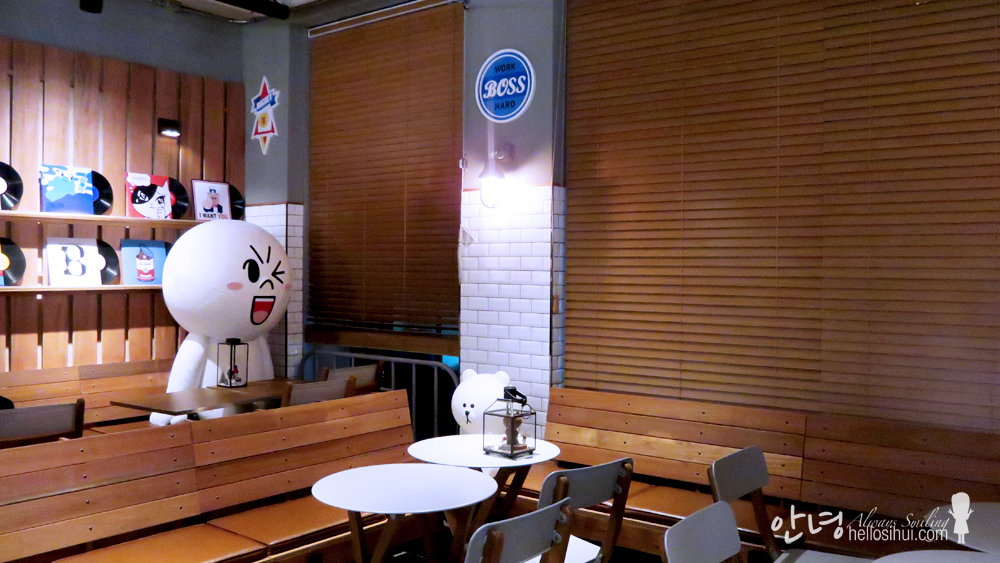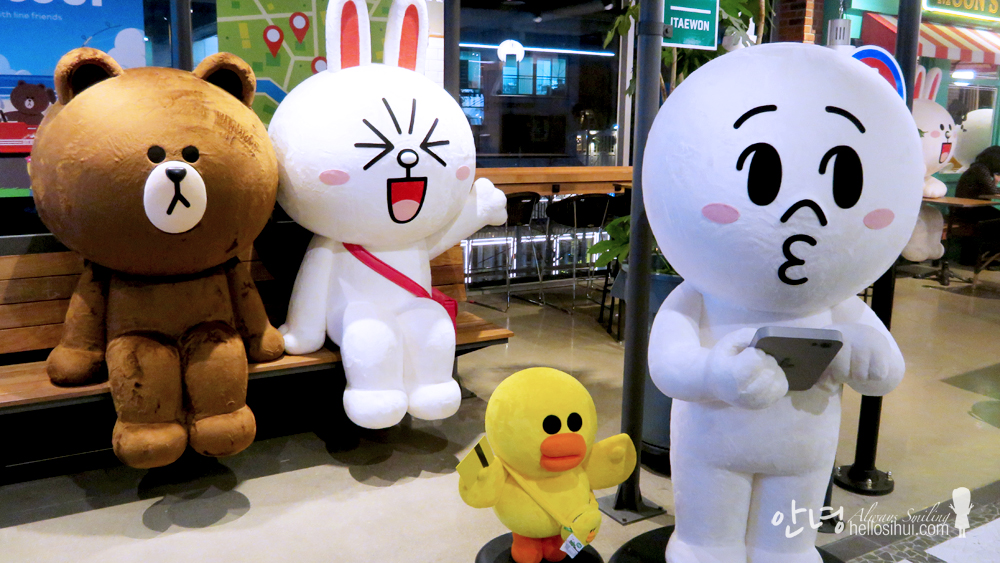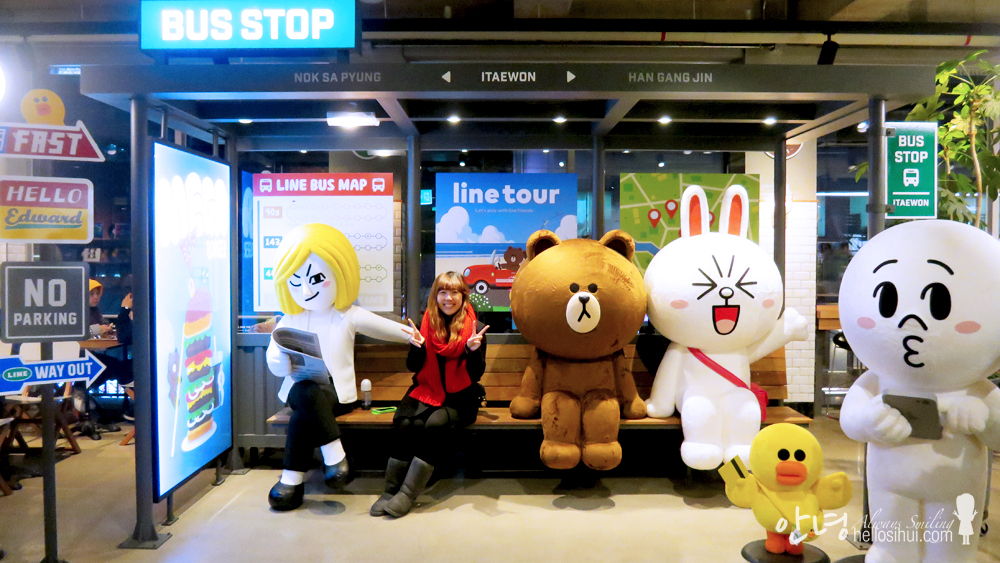 #we actually waited for quite awhile, before the person went off!!!
DIRECTION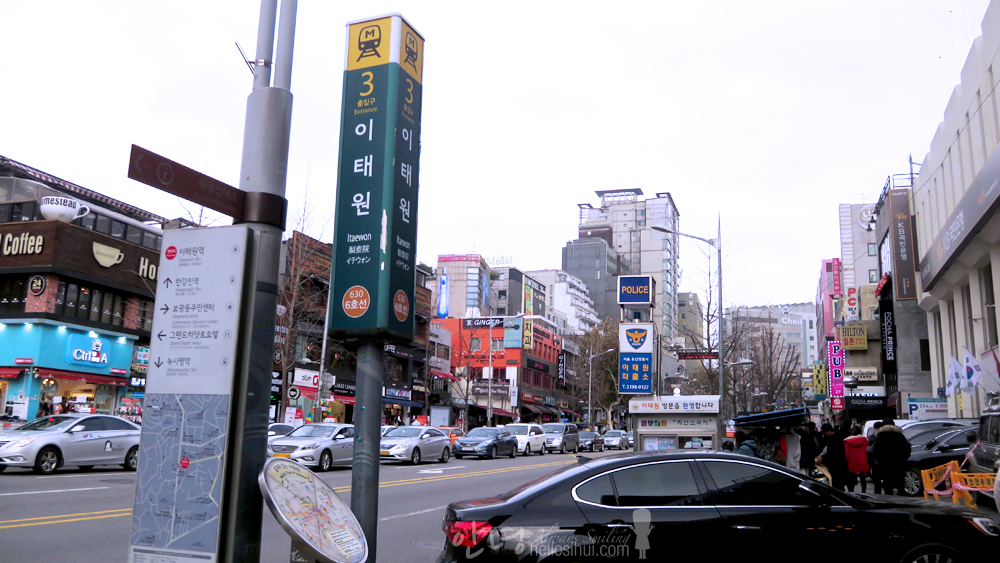 #Itaewon Station, Exit3, Walk straight and you will spot a pink building on your right in less than 5 minute walk 🙂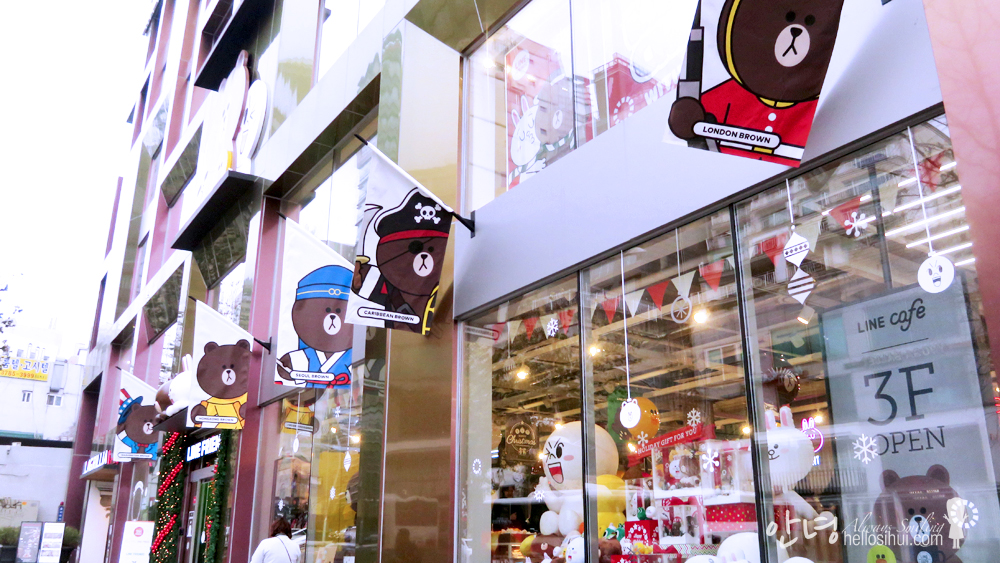 #and tadah~ you arrived 🙂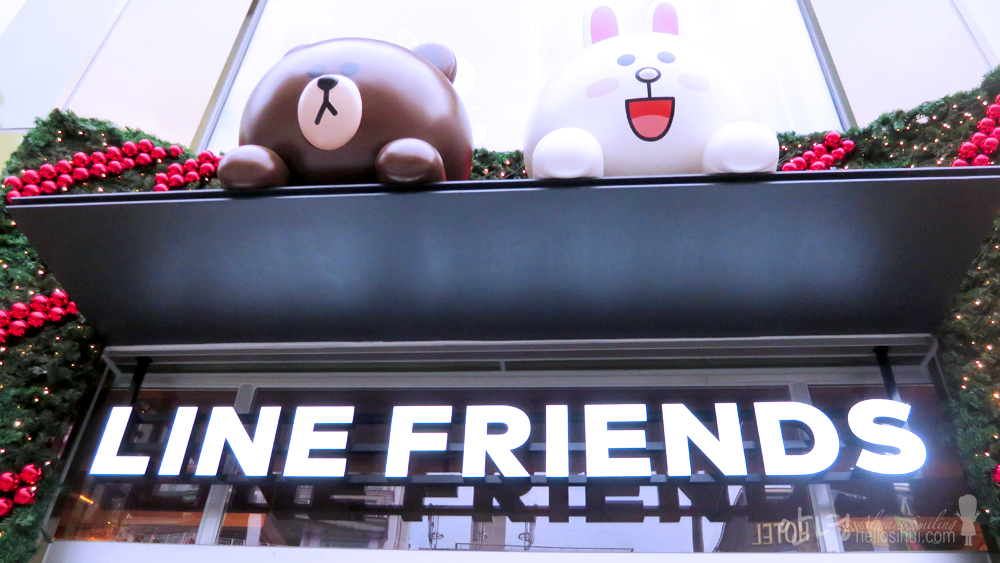 Line Flagship Store @ Itaewon
Address: 126 Hangangno-dong, Yongsan-gu, Seoul, South Korea
Contact: +82 2-790-0901
Operation Hours: 11:30am – 10:00pm
Station: Itaewon Station, Exit 3
Hashtag #thankyouhellosihui if you visited there via my guide 🙂
---
---