Haneul Sky Park
[Travelled in December 2015]
I want to go this, I want to go there, I want to be here, I want to go. There's so many things in my mind every times I see nice photos of Korea. And, right now, another strike off my list – Haneul Sky Park.
I know, going to Haneul Sky Park during Autumn will be the best choice because its filled with Redwood Trees. Its so pretty. Honestly, I never a flower/plants/or trees or person. But, I love pretty things, and capture them into my camera 🙂 Beautiful things are always on my mind 🙂
Autumn was over, I'm not sure if the Redwood Trees are dying by then. Its a battle of 50-50 on whether I get to see a dying park or a redwood trees park haha. Since, its my first time going Korea on 2nd week of December… I think, there still might be a tiny little hope. (worried over cant see redwood trees are silly, but I really feel that, I might be disappointed too!)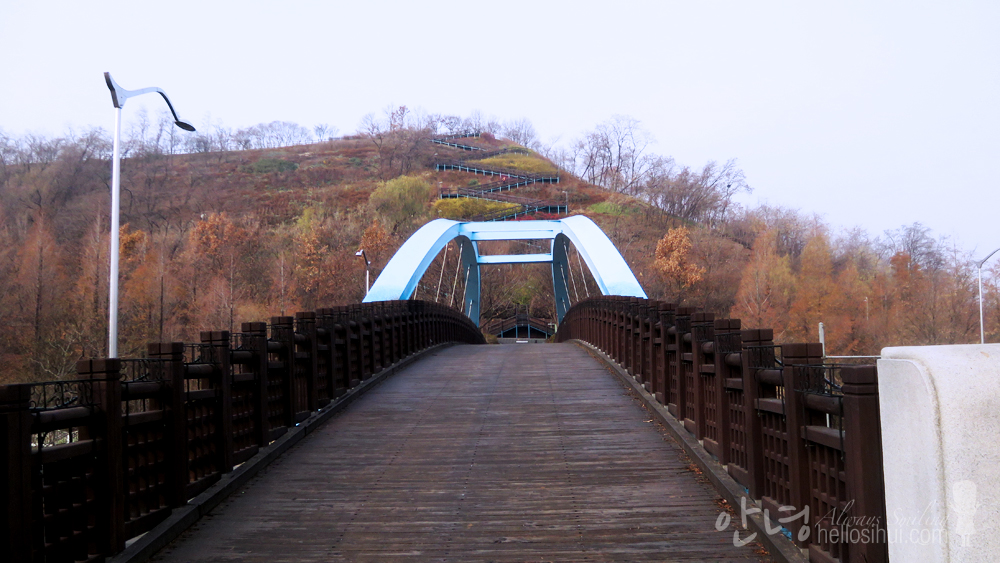 #the stairs from far, yes, you need to climb the stairs. Honestly, pretty refreshing to do this in the morning.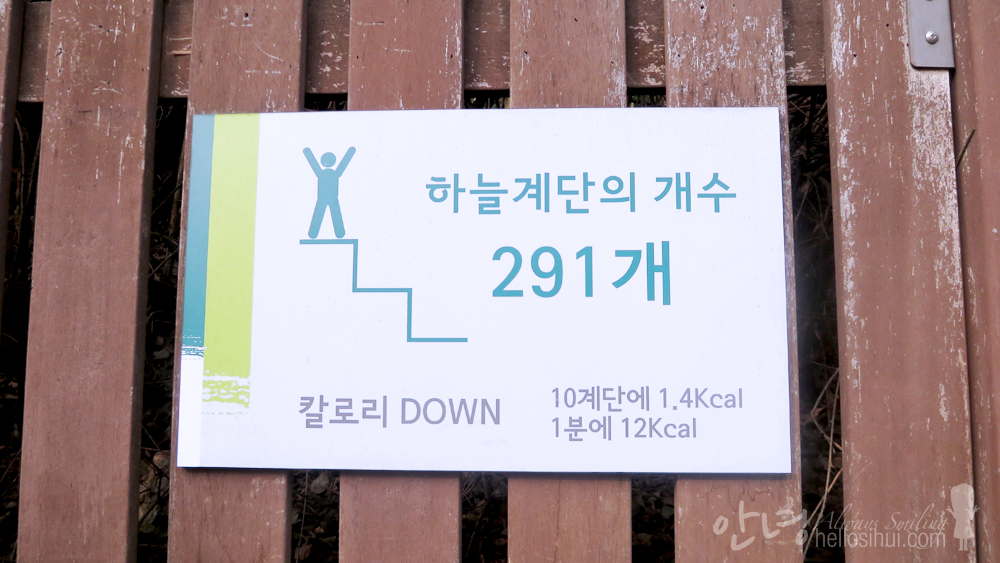 #291 steps, not too much, not too little. Good enough to shed a little calories before our next meal (which was the lobster roll at Lobster Bar, Itaewon!)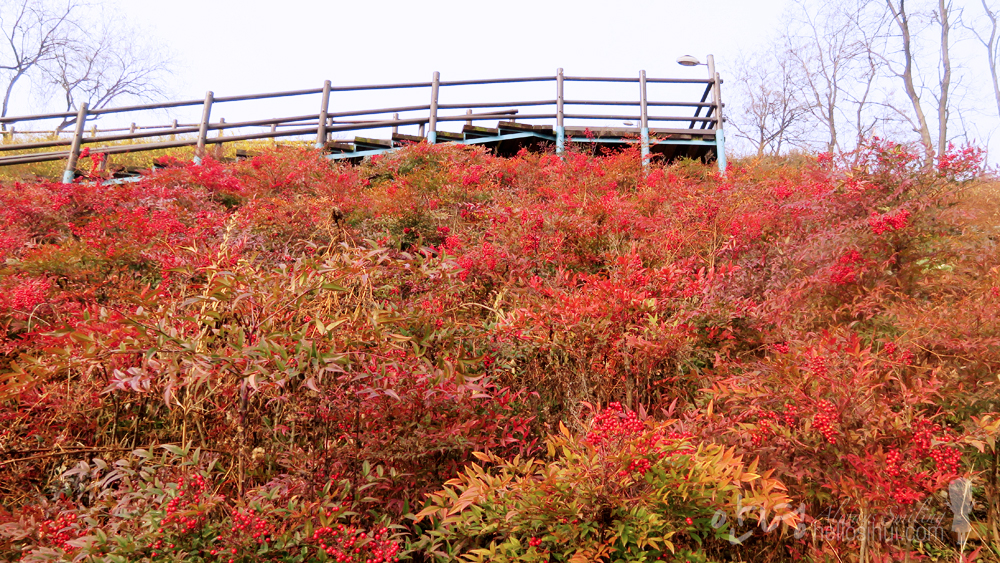 # I see some autumn in you. I really want an autumn seoul next time! Maybe next year!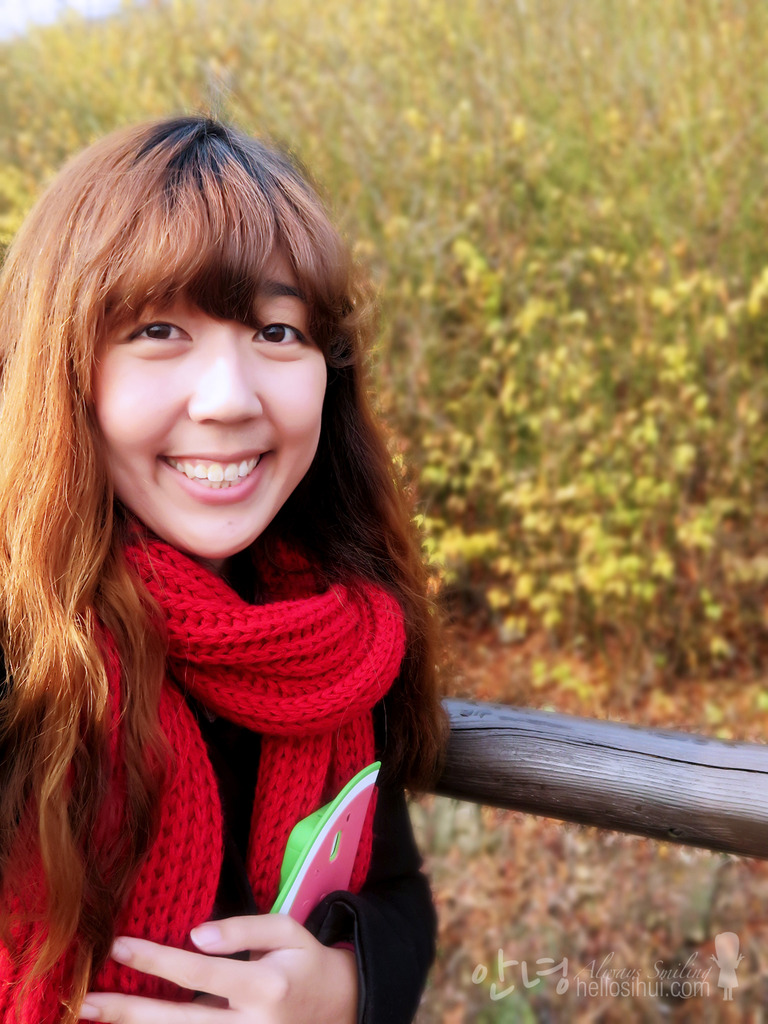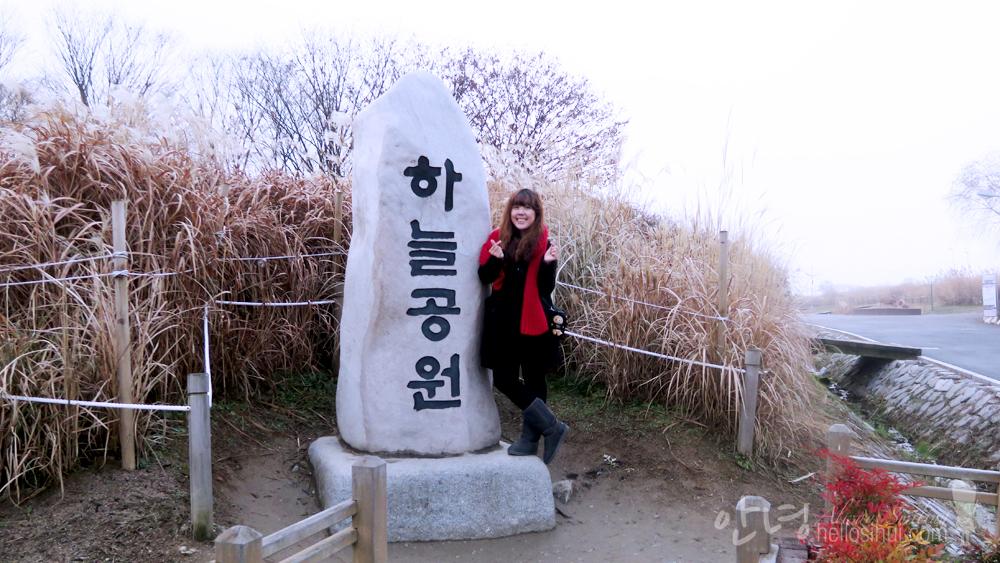 Finally at Hanuel Park! 🙂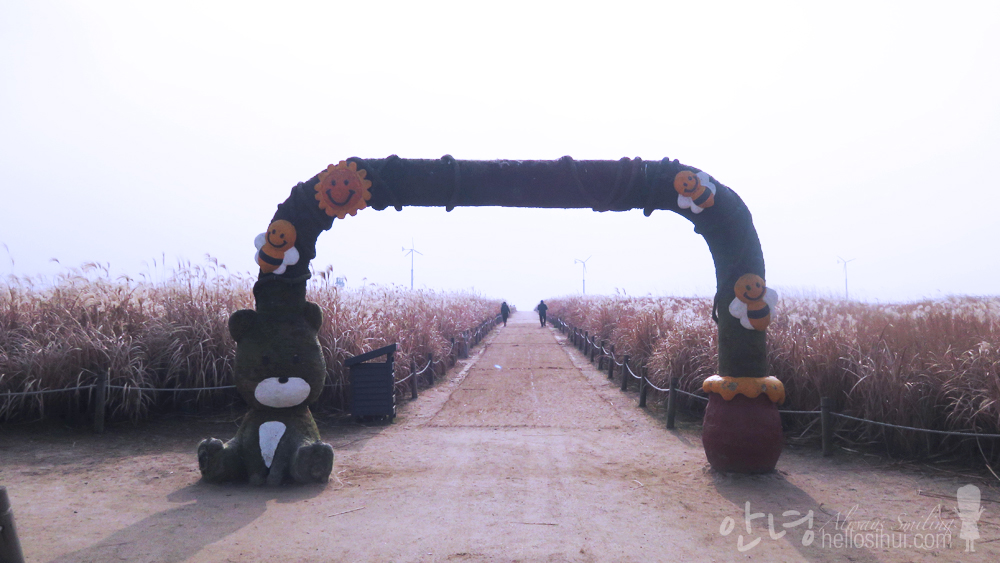 Some of the redwood trees are drying off, but I still get to see some! :p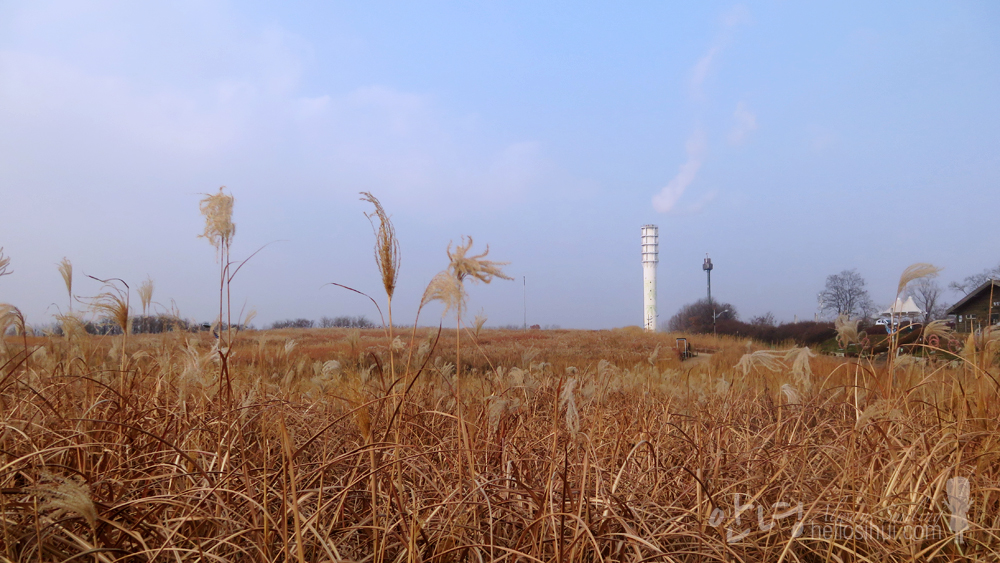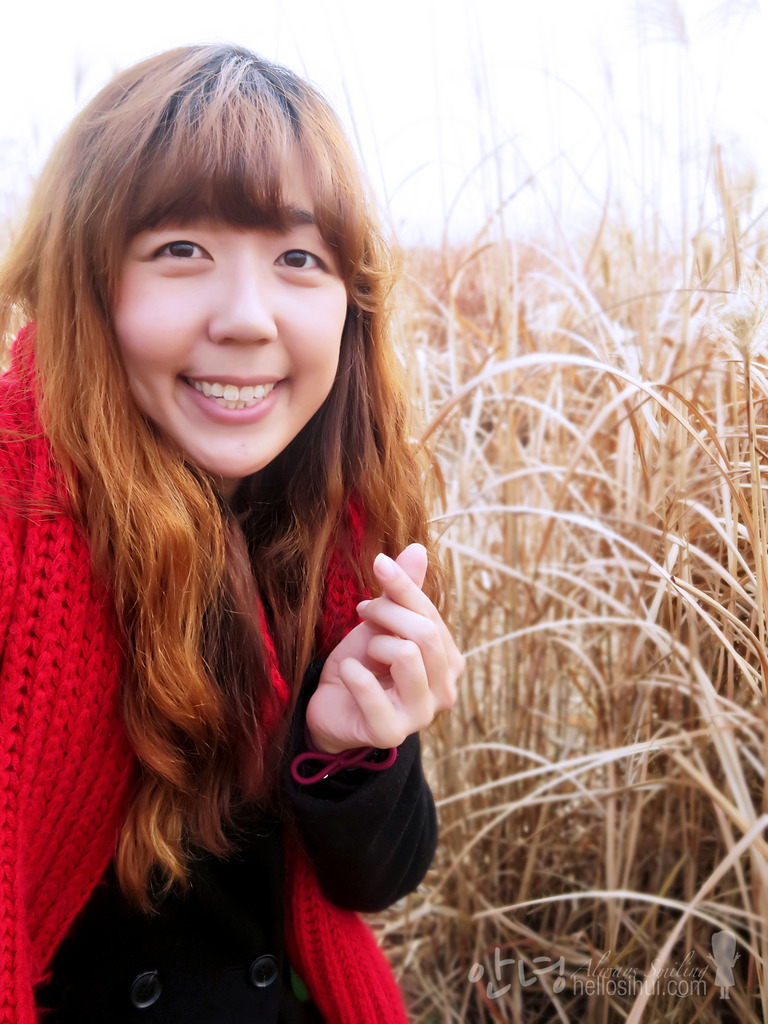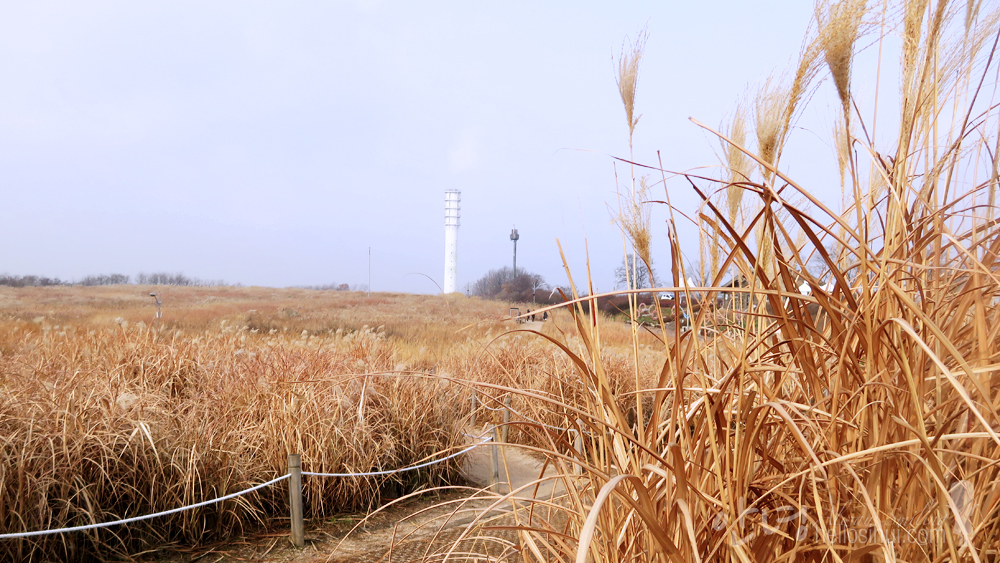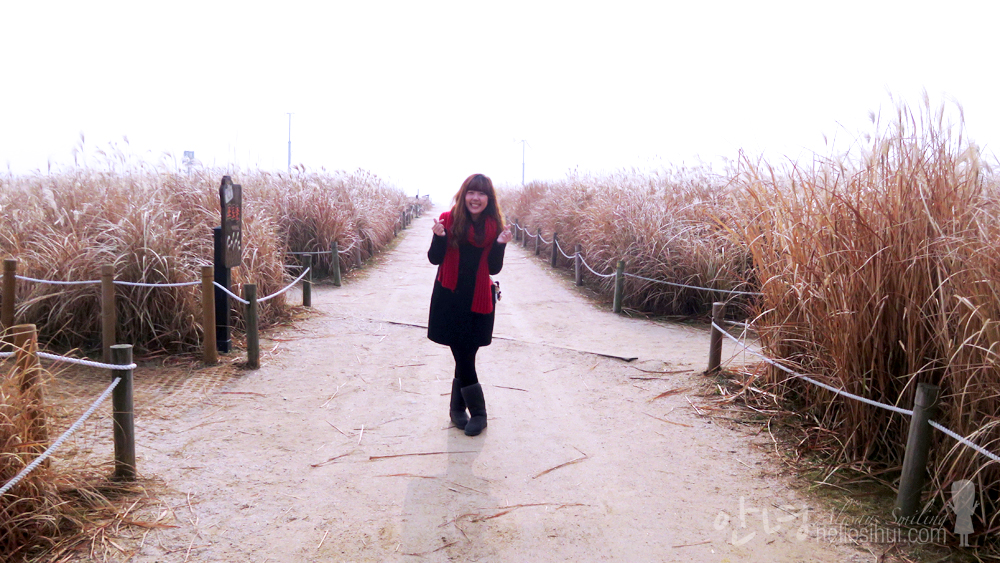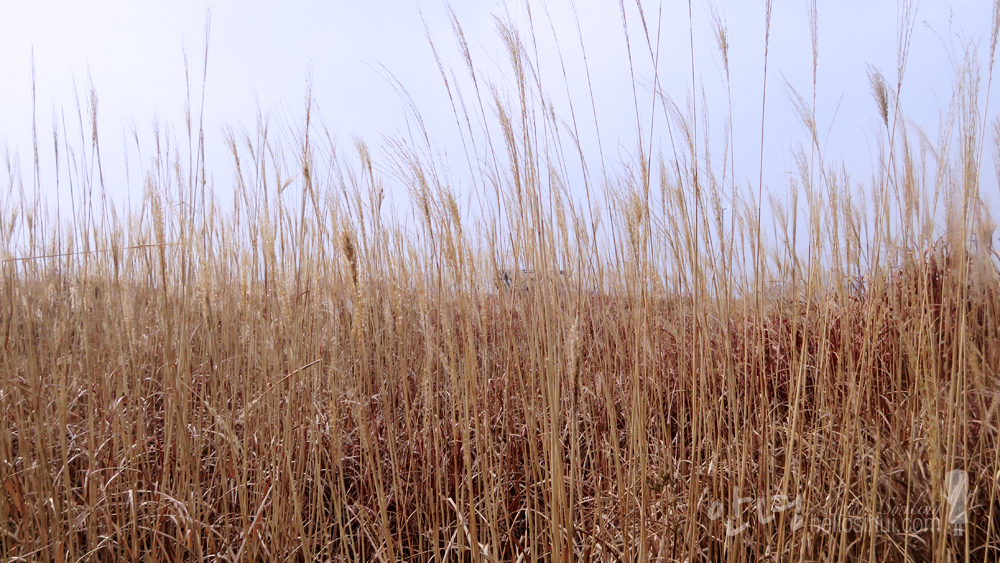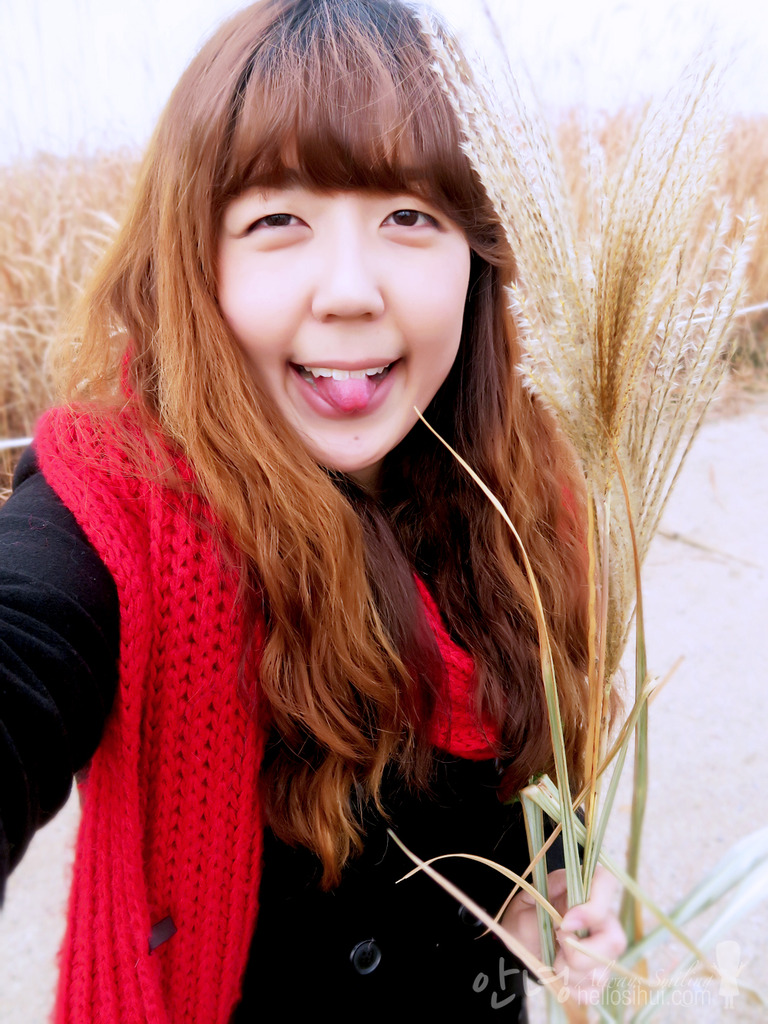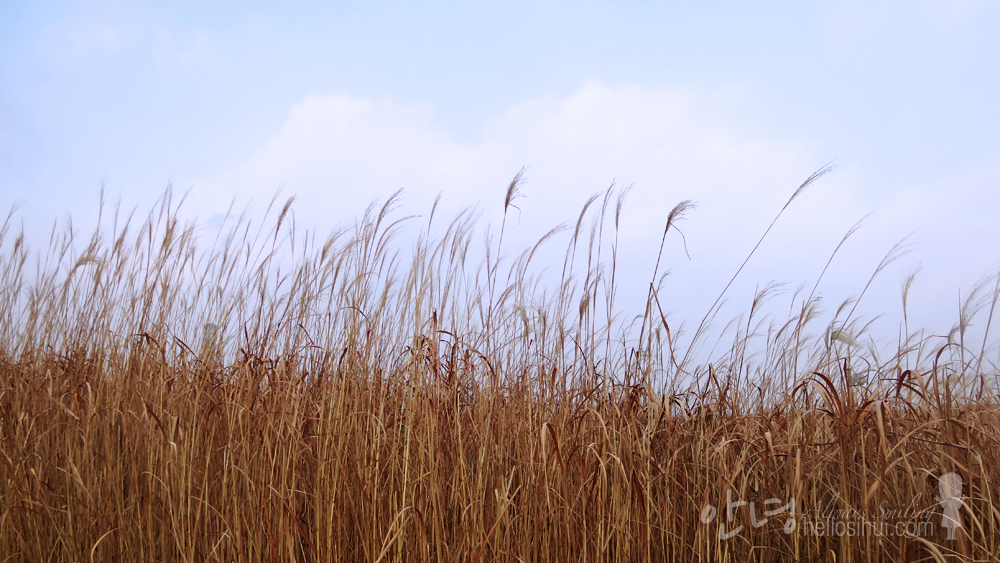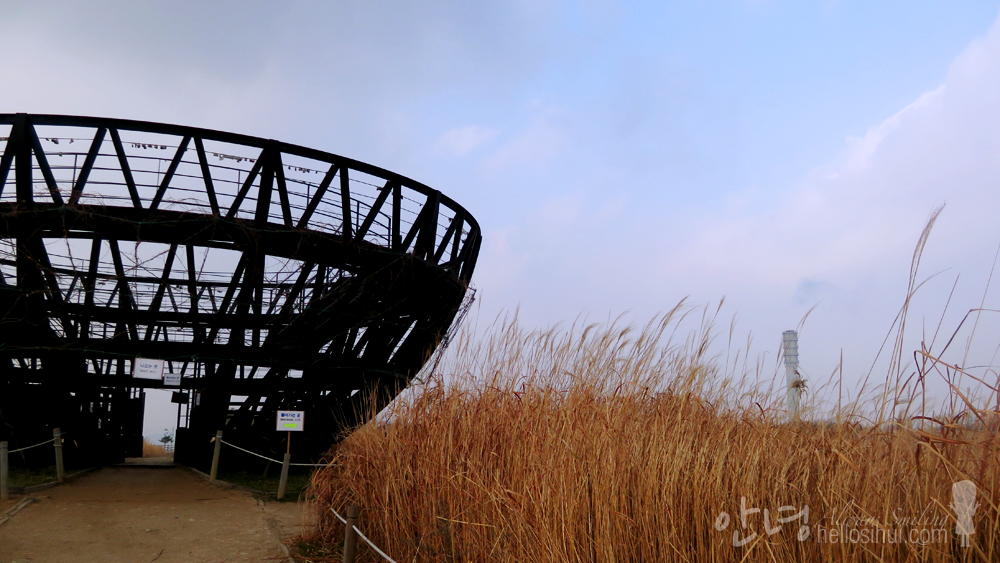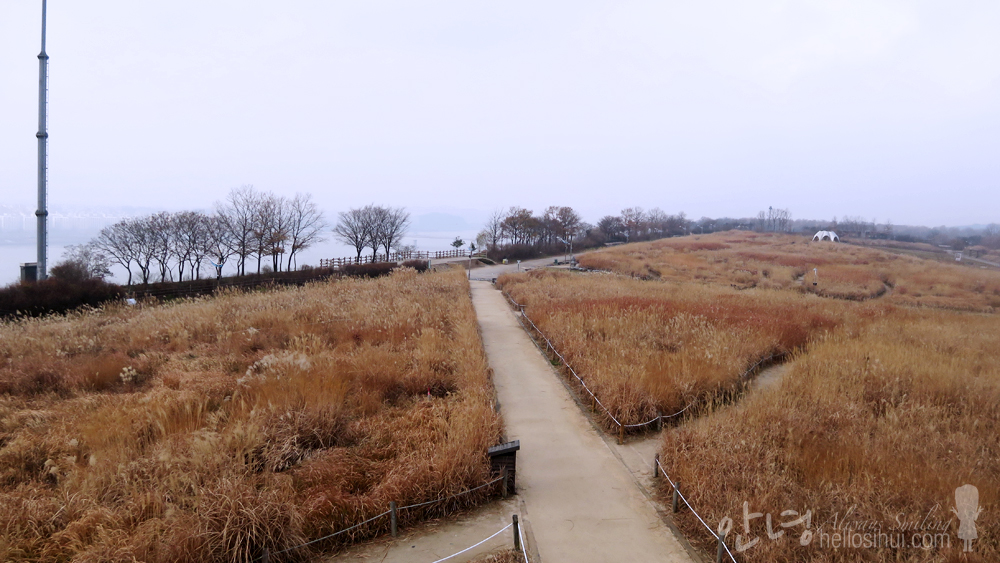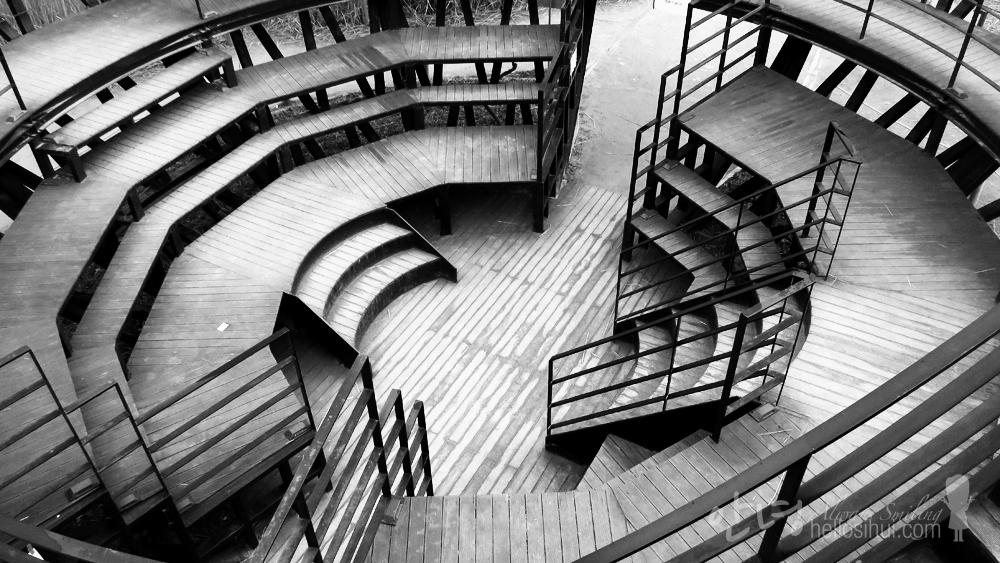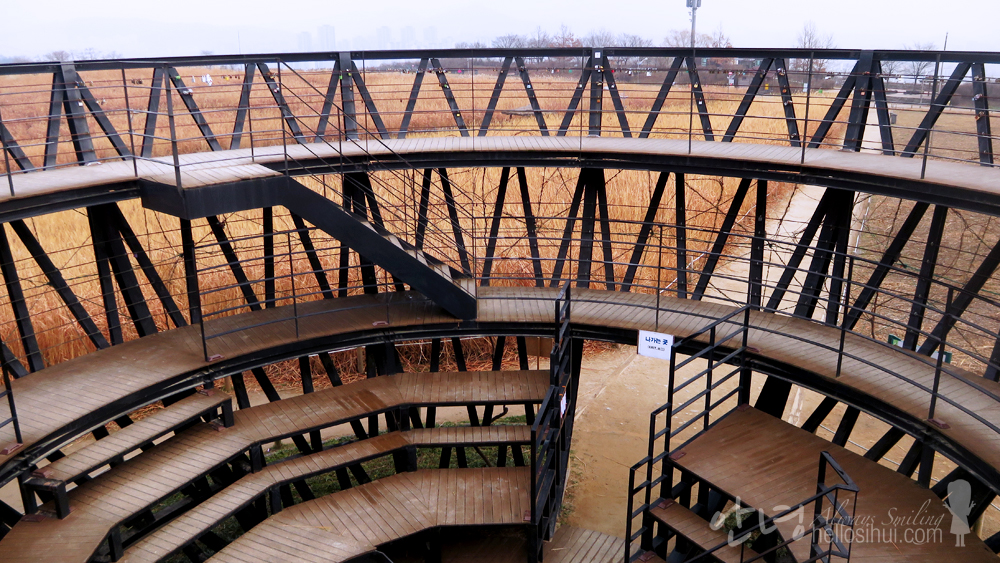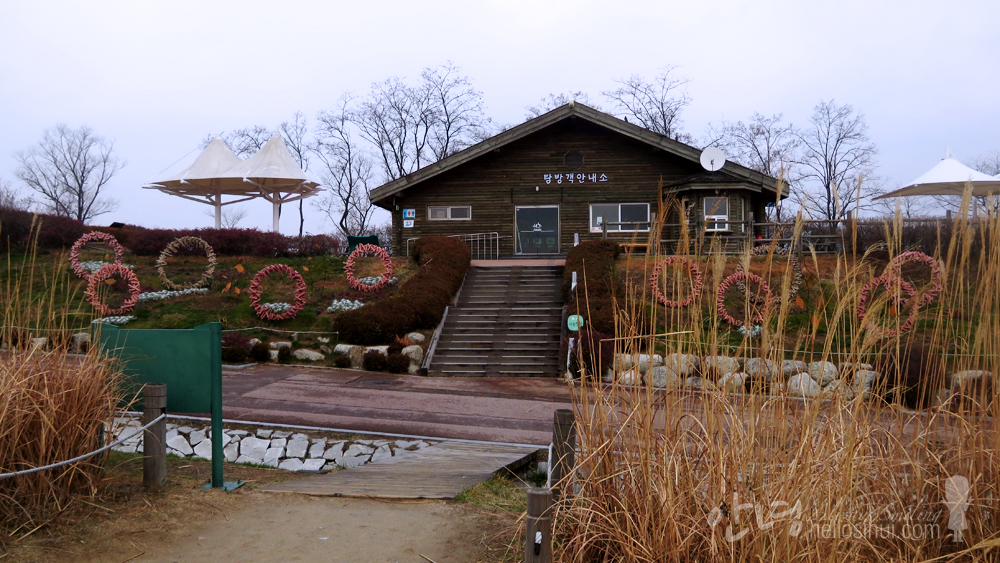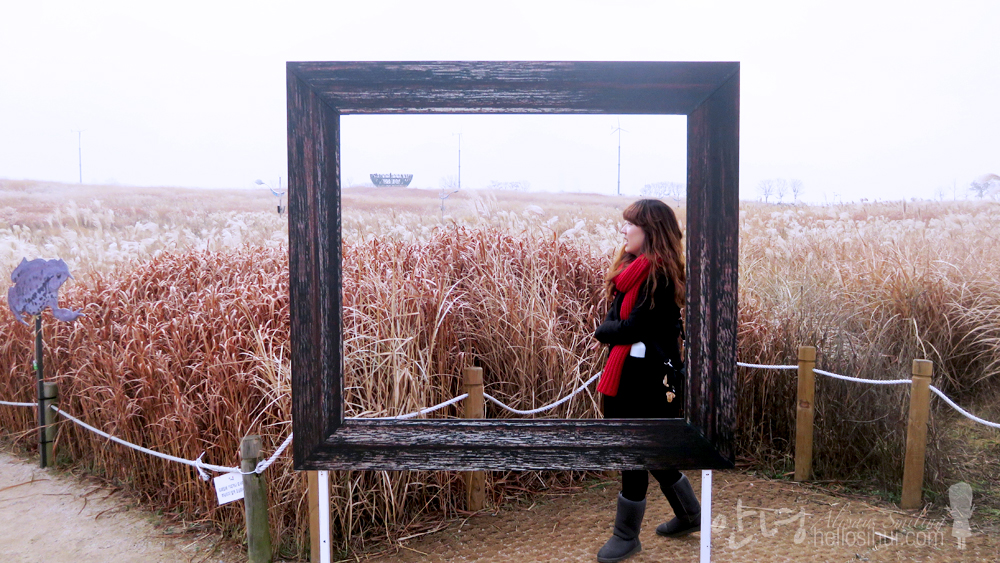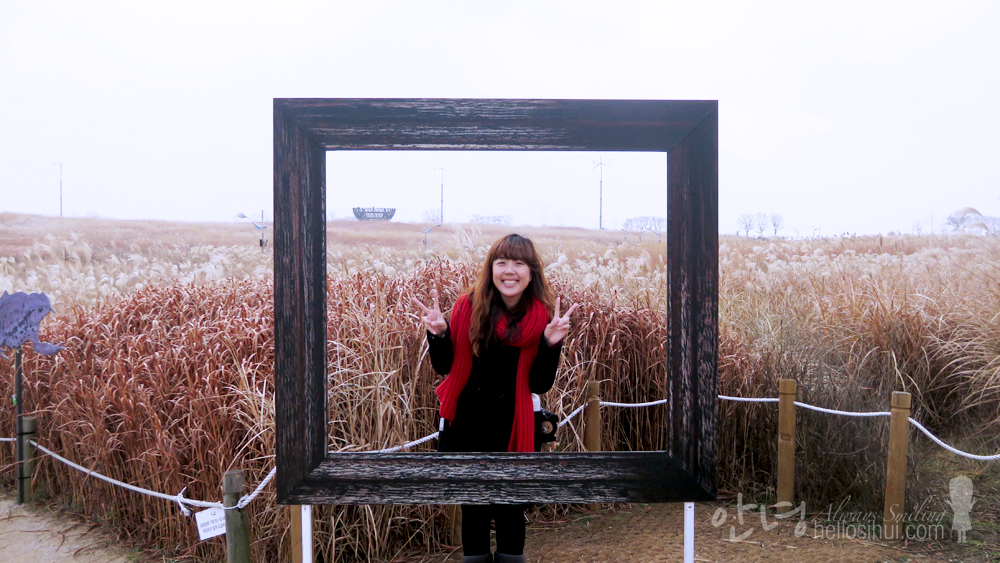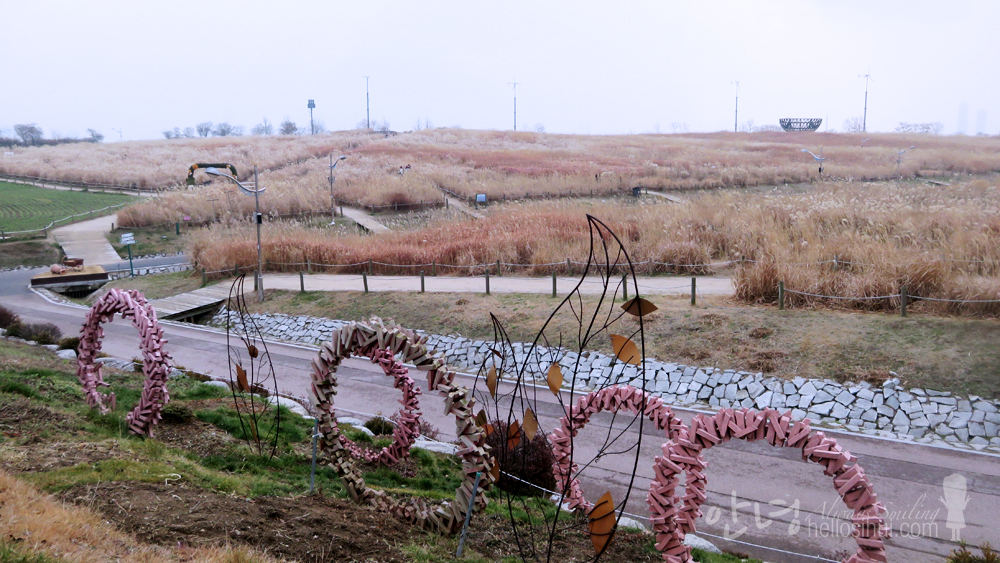 #we took about 1hours around to take photos, walk around, rest a little. If only we had some hot drink will be awesome. I mean, something like Black Tea Latte? :p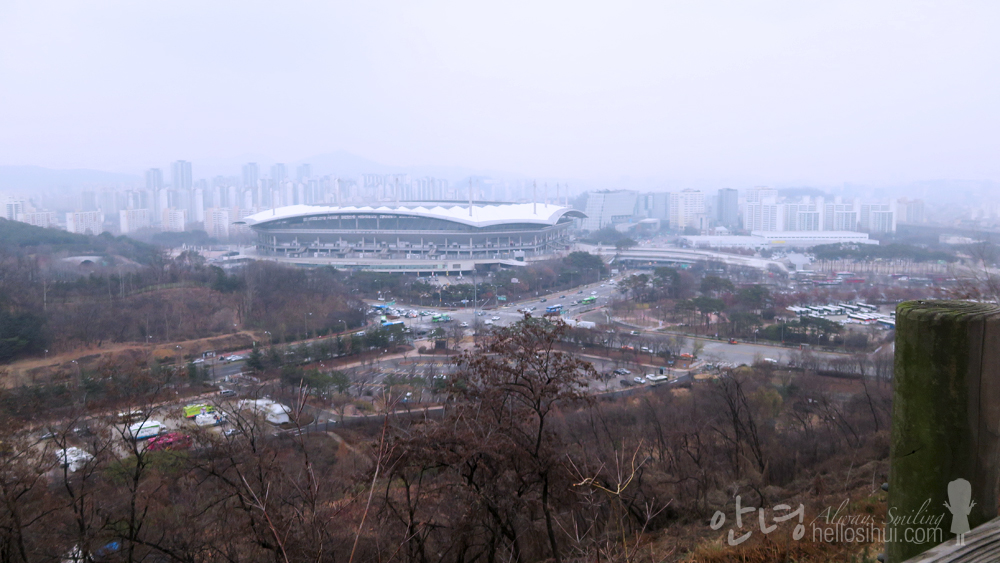 #overview of the stadium at Haneul Park.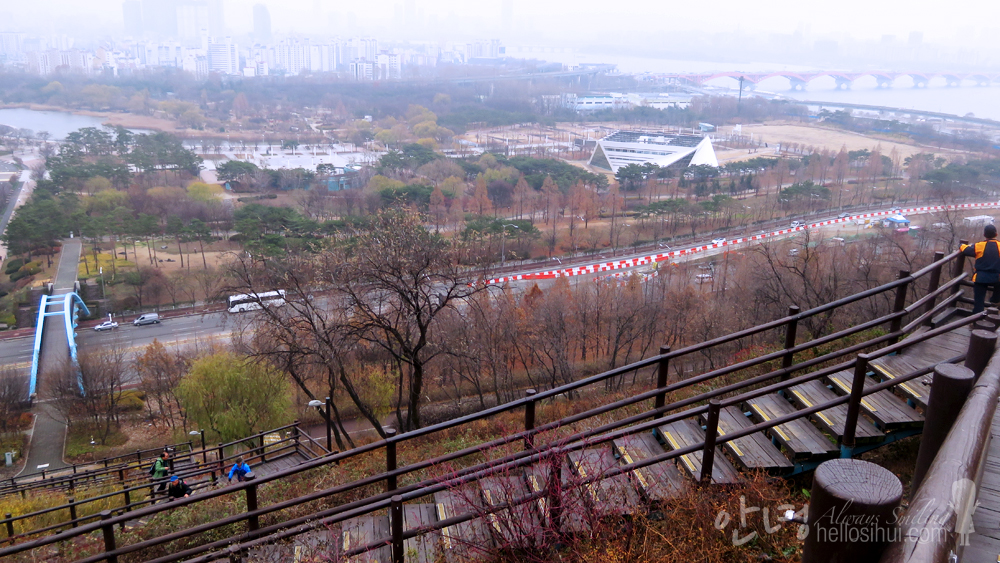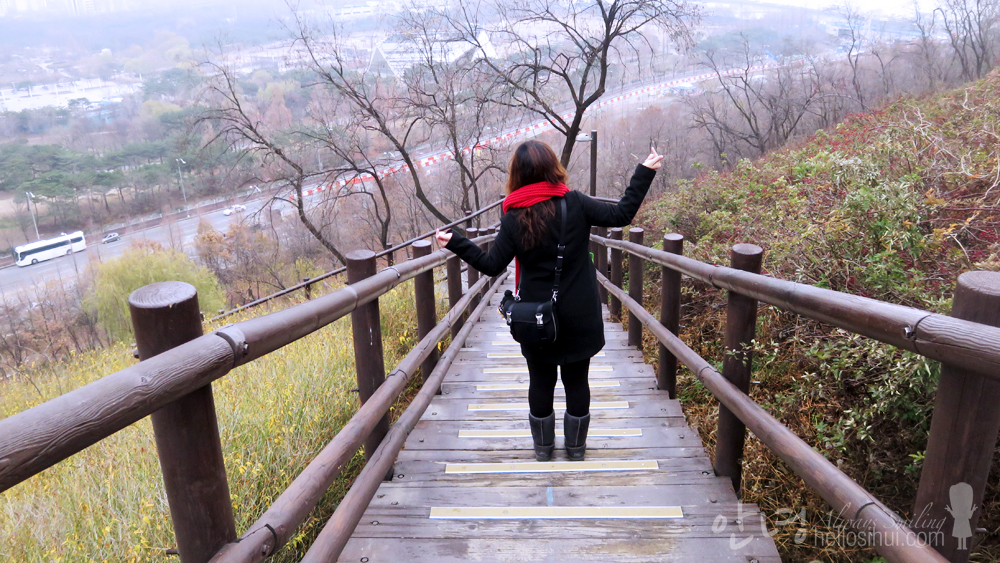 #healthy lifestyle even back in the hometown! 🙂
DIRECTION TO HANEUL SKY PARK (HANEUL PARK) 🙂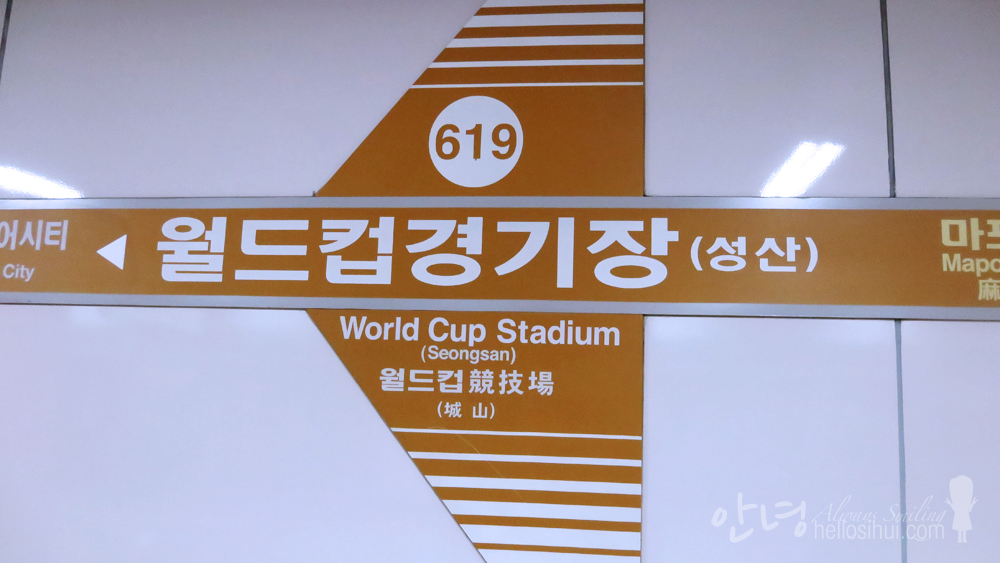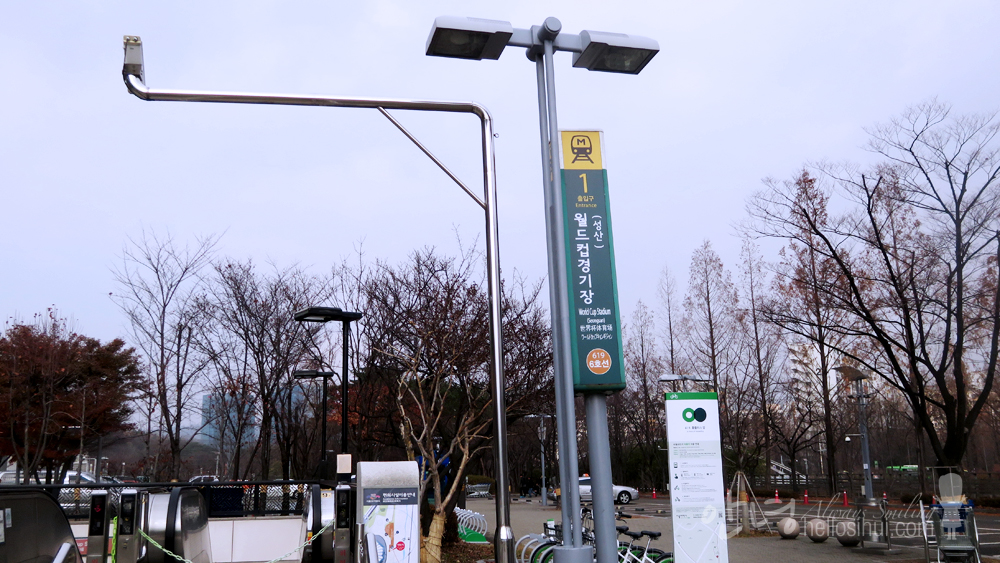 World Cup Stadium, Exit 1….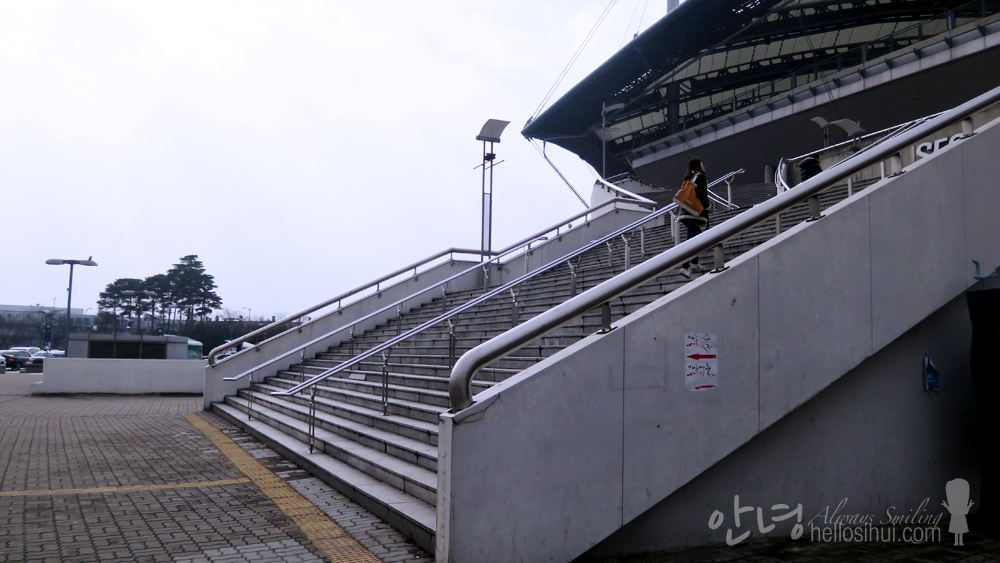 Walk straight and you will see this stair, walk up 🙂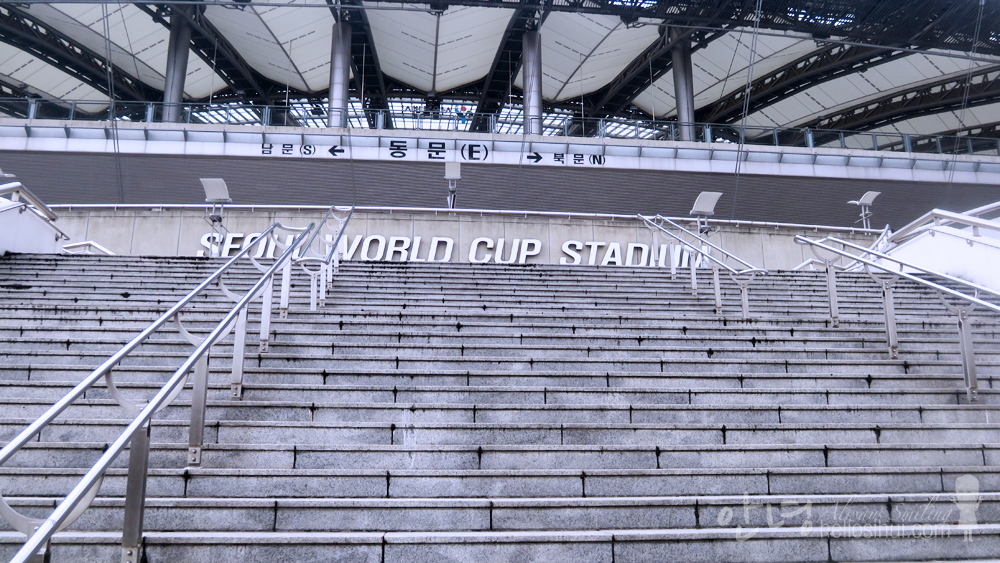 Enjoy climbing the stairs 🙂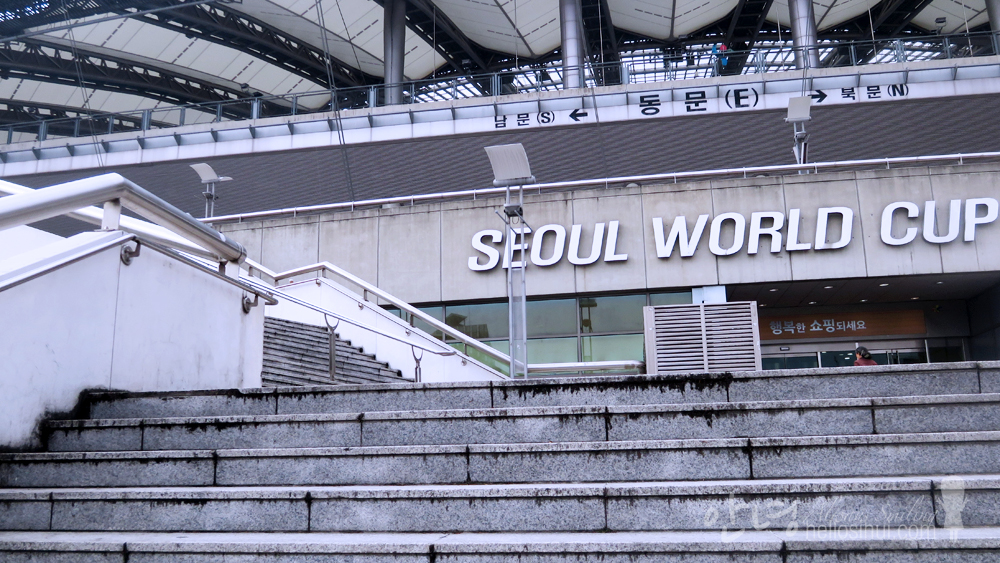 Continue, and turn left 😀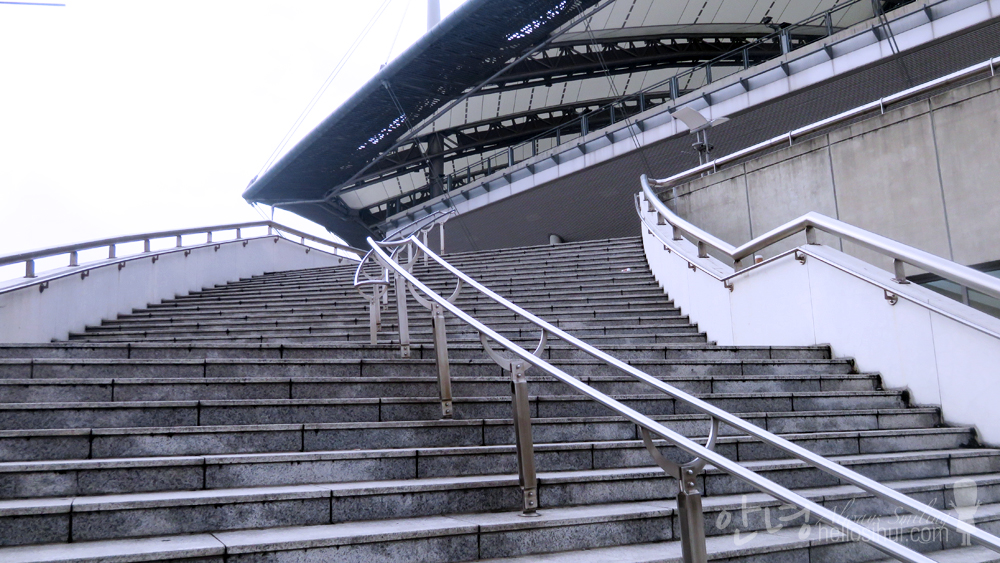 Continue to walk up 😀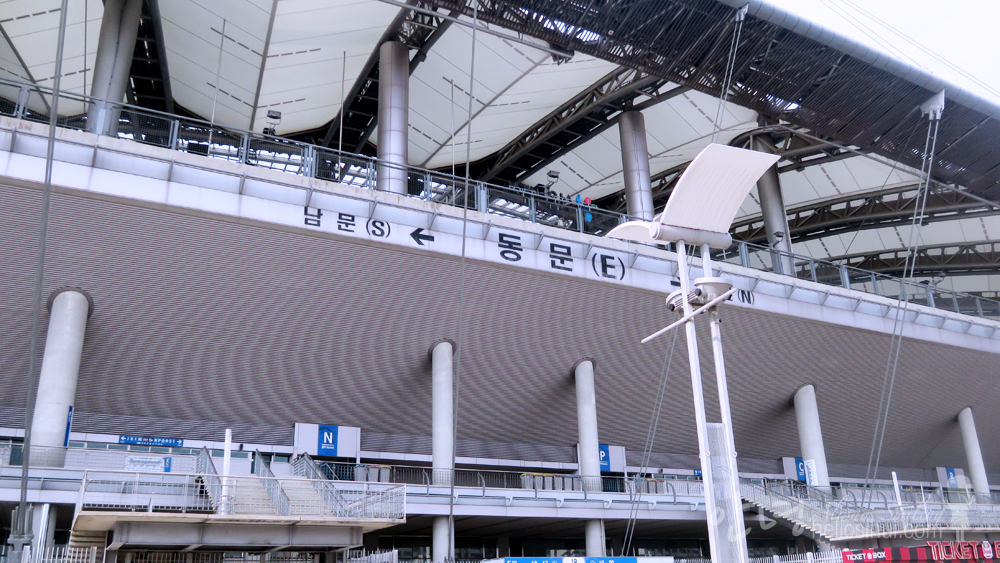 You are at the right gate at the moment! 😀 Turn left….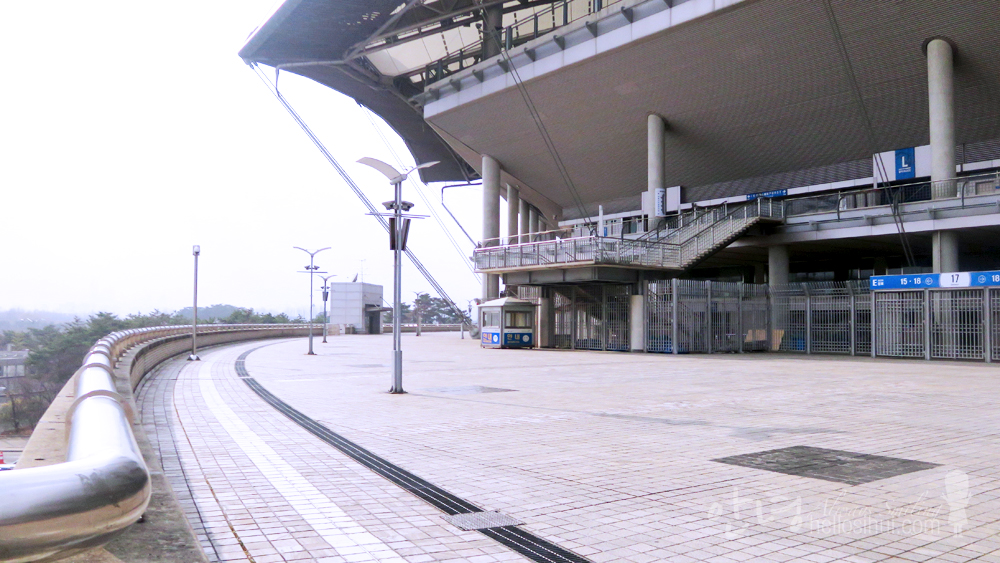 Walk straight! 😀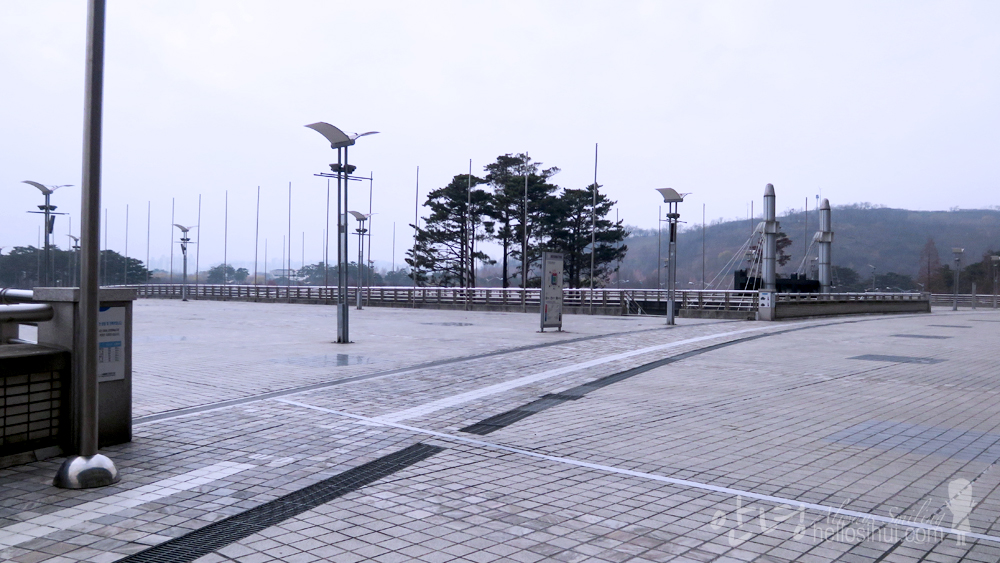 Turn left here 😀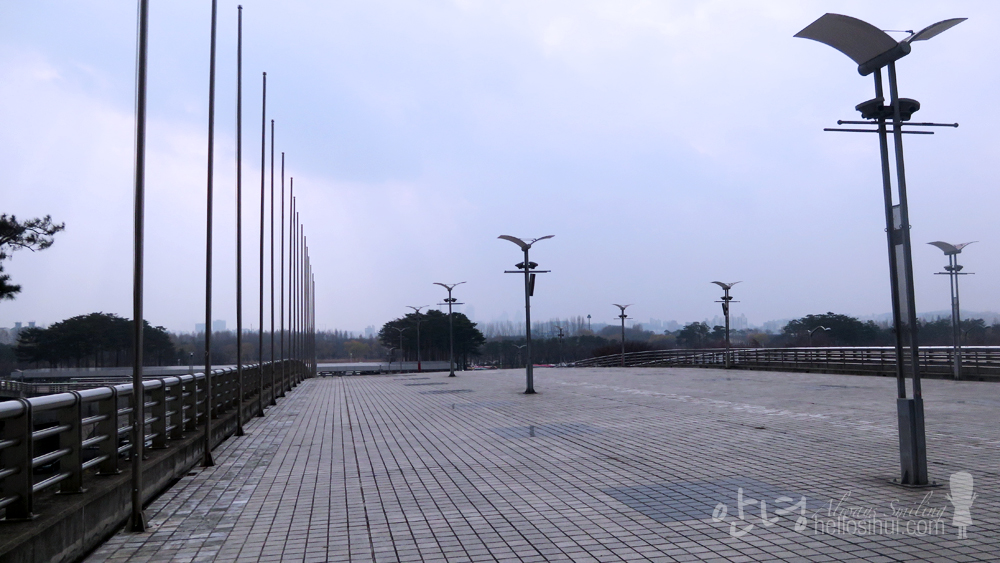 Continue to walk straight! 🙂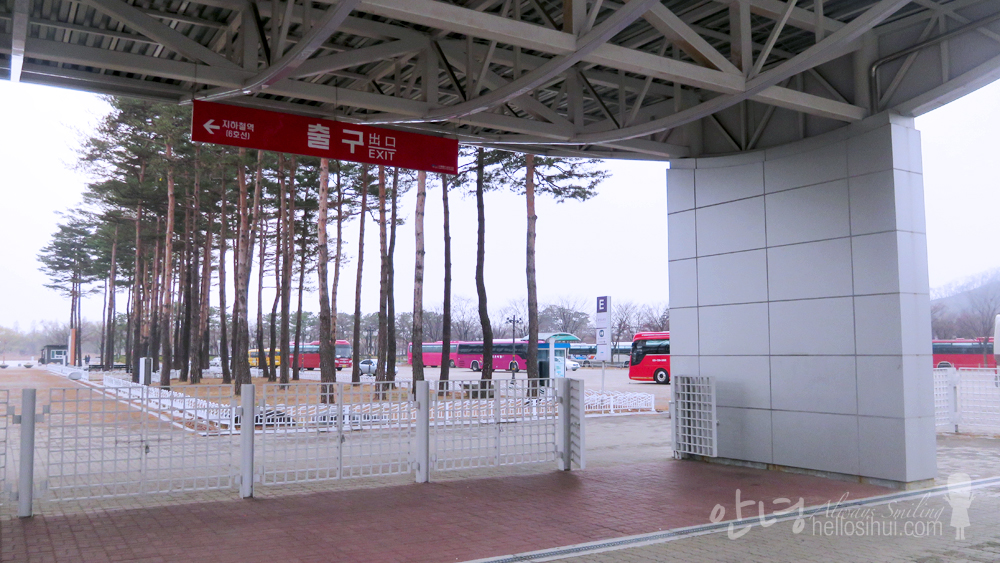 Turn right after this gate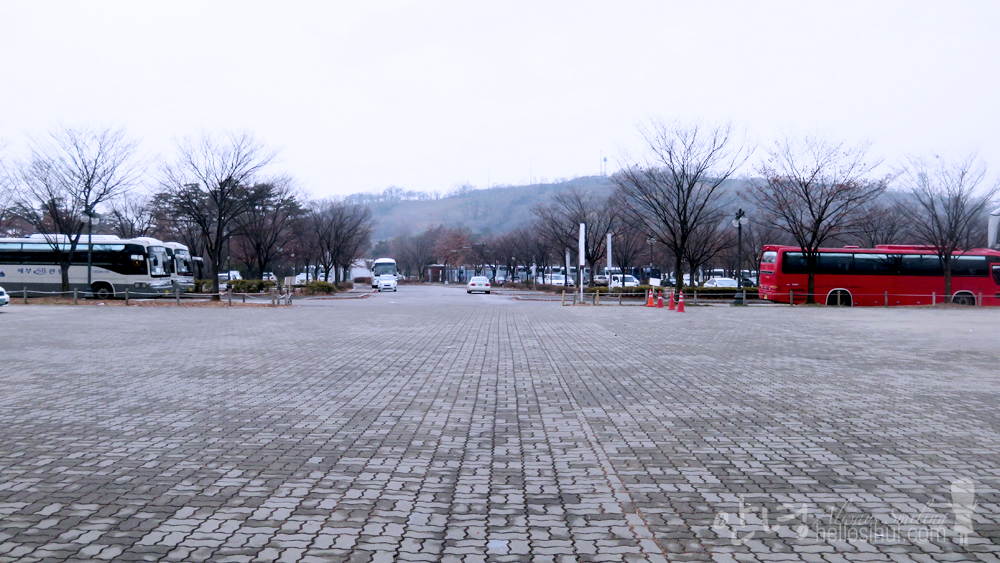 Continue walk straight to the carpark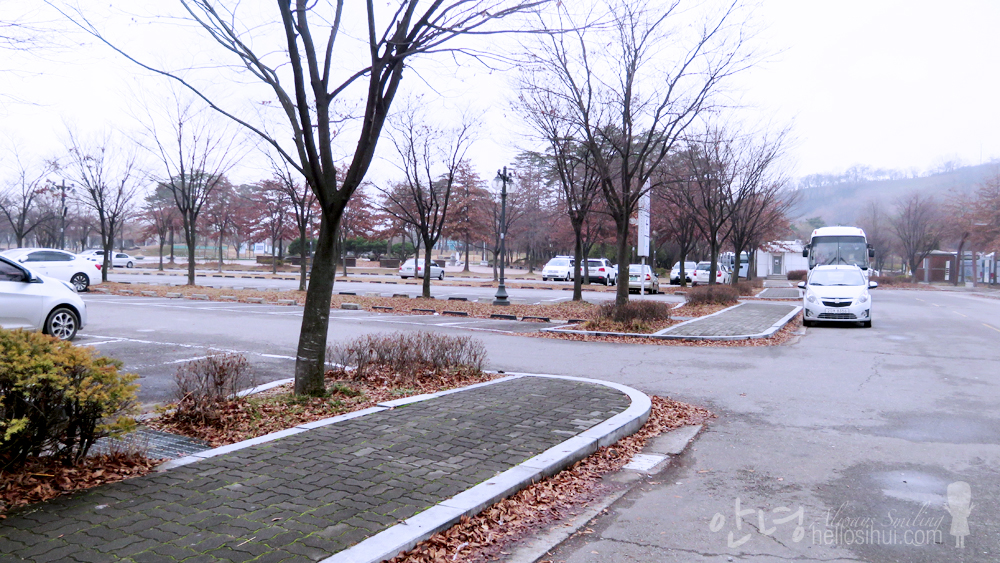 Cross the carpark 🙂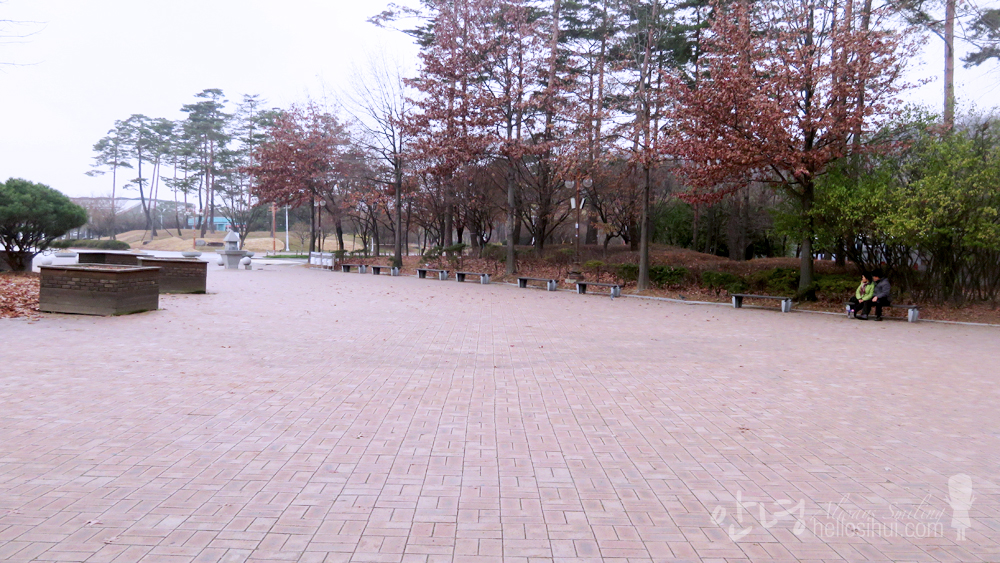 Continue to walk straight to the roadside and turn right.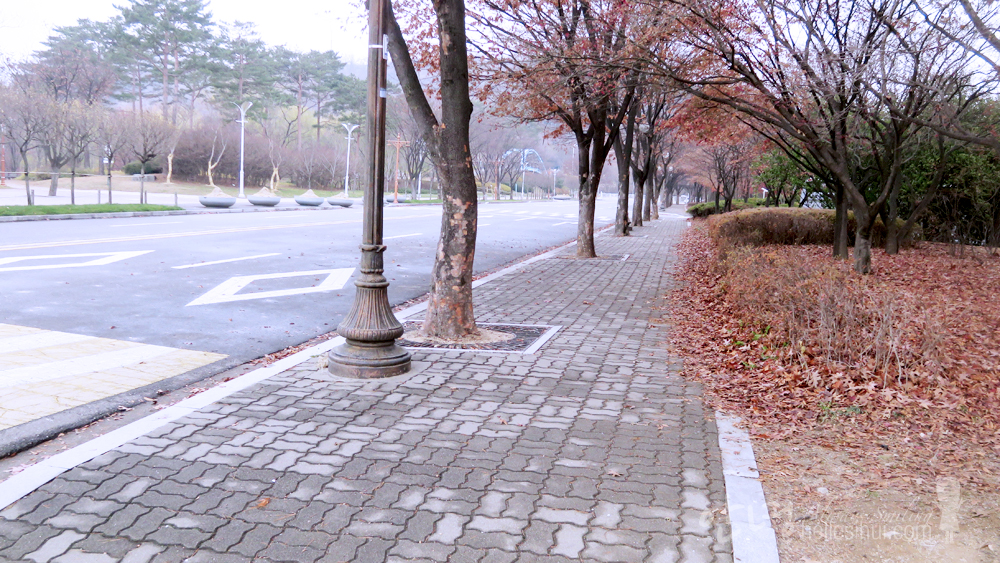 Walk straight to zebra crossing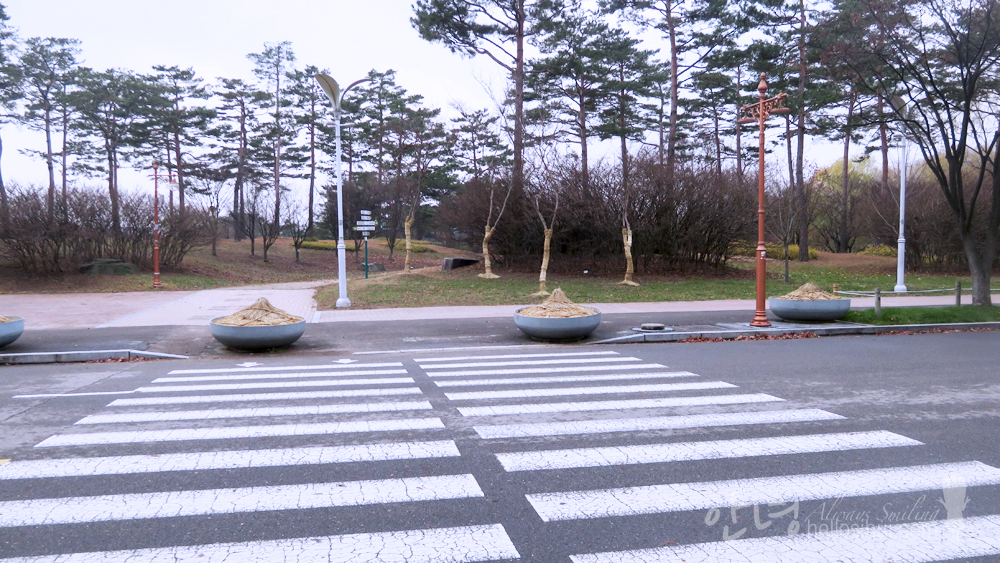 Cross the road, and turn right 🙂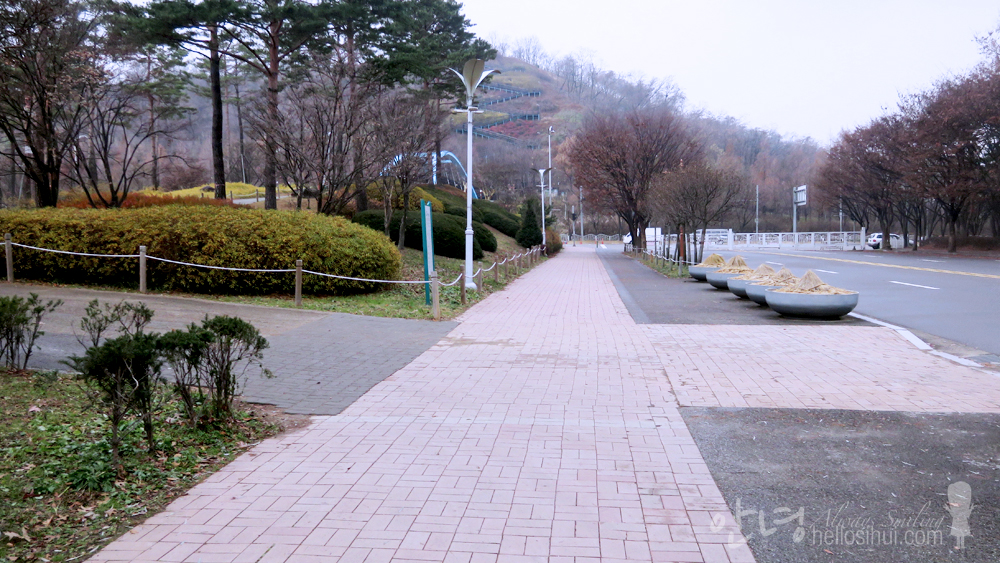 Turn left 🙂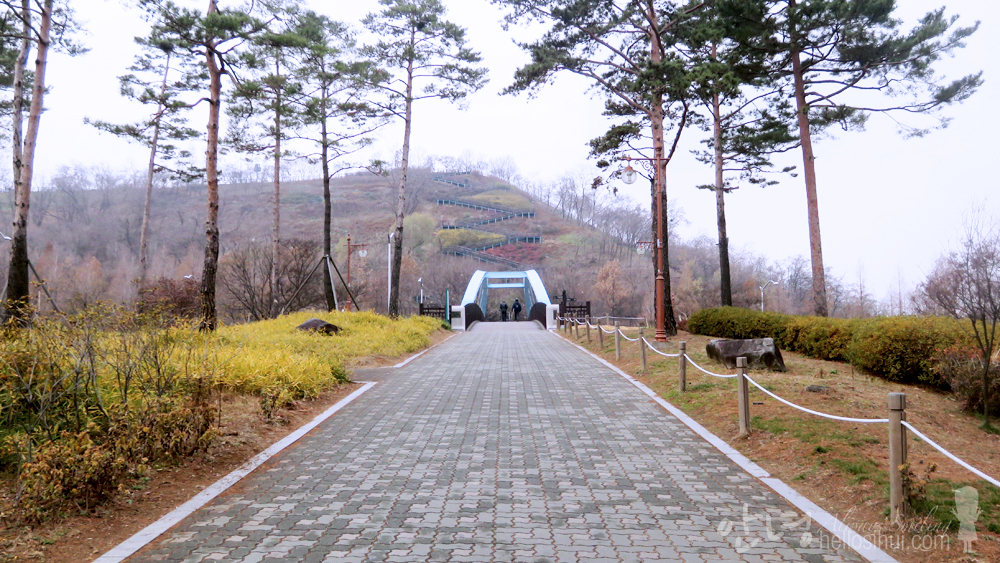 Tadah, you reached! 🙂
My friend told me that, this was the park that Shinhwa went for the thieves episode in Shinhwa Broadcast. I was surprised because, I didn't realise it when I wanted to visit it so badly. haha, anyway its pretty and its also a form of exercising, why not! 🙂
Haneul (Sky) Park
Subway Station: World Cup Stadium, Exit 1
Hashtag #thankyouhellosihui if you visited there via my guide 🙂
---
---