[#fly2NZ] New Zealand Day 11
[#HELLOSIHUIGOESNZ Oct-Nov 2017]
Our 5hours journey started again, the reason for this is because, we wanted a stopover at Greymouth as we don't think we will have enough daylight to drive to Franz Josef, and it's wiser to stay at Greymouth and head over to Fox Glacier that morning for our tour. (long story, but you get what I mean after the next few post too!)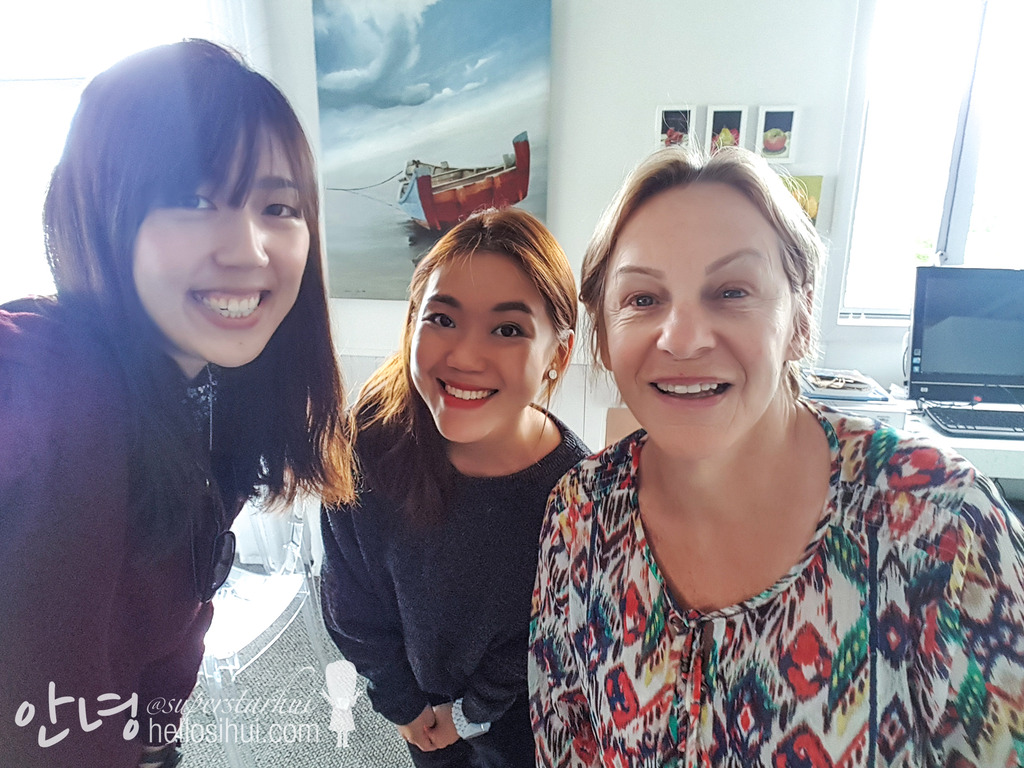 Before we leave, here's a photo with our lovely host, whom so nice to us. She shared so many stories to us regards to this little town, giving us more insight of this hidden gem. She also shared with us that, along Pelorus river there's stayed a postman who bring goods and letter over to the mountainous area opposite our stay.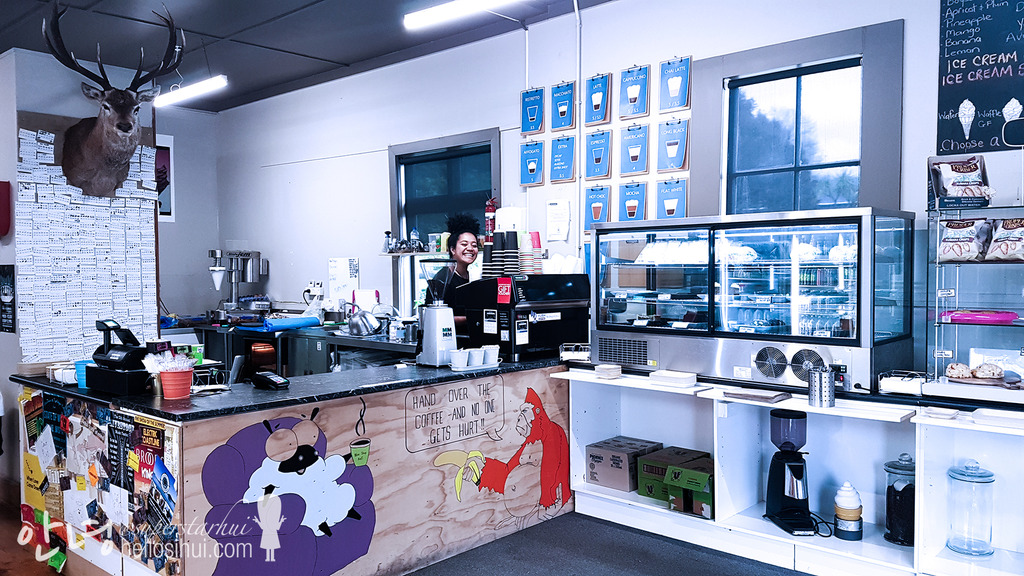 Takeaway coffee at one of the very small cafe along havelock! 🙂
---
Nelson – Boat Shed Cafe
We decide to do the route > Nelson > Greymouth 🙂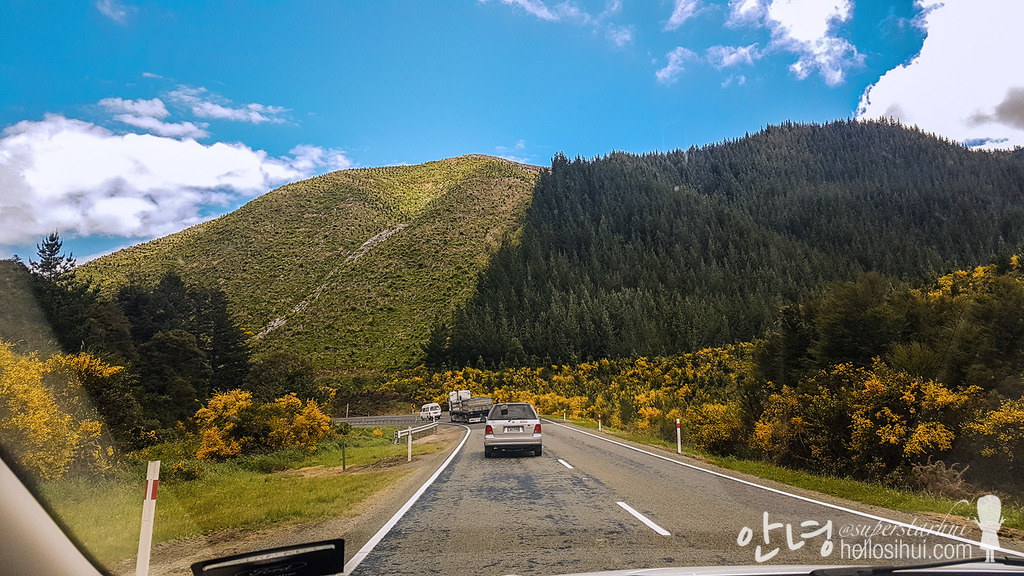 Is it spring that is coming?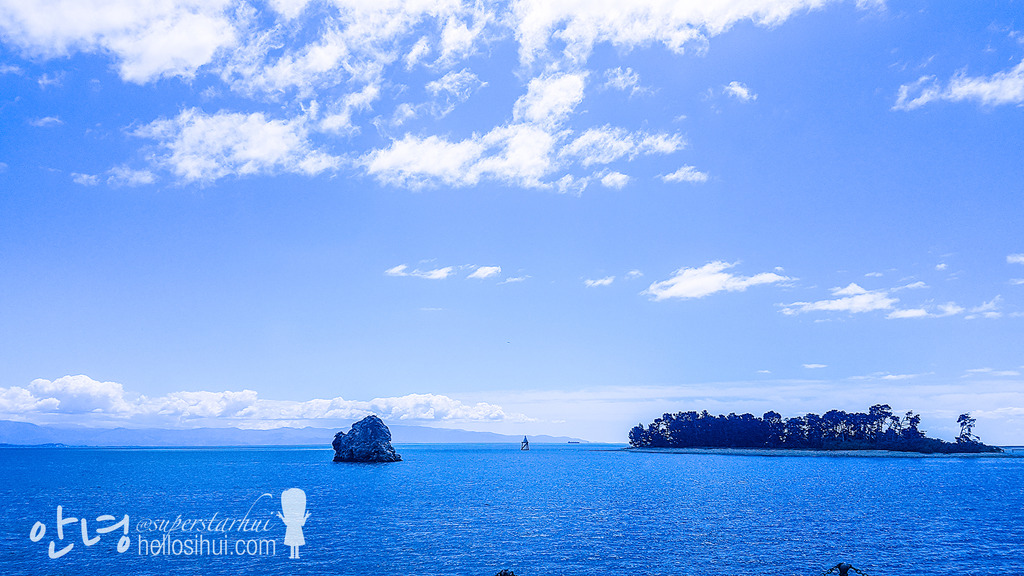 A found in Nelson. I have to say Nelson is really pretty, probably because its locate at eastern shores of Tasman Bay. It's the oldest city in the south, 2nd-oldest in the entire New Zealand, which I don't exactly feel it. The blue sky and sea make it so pretty.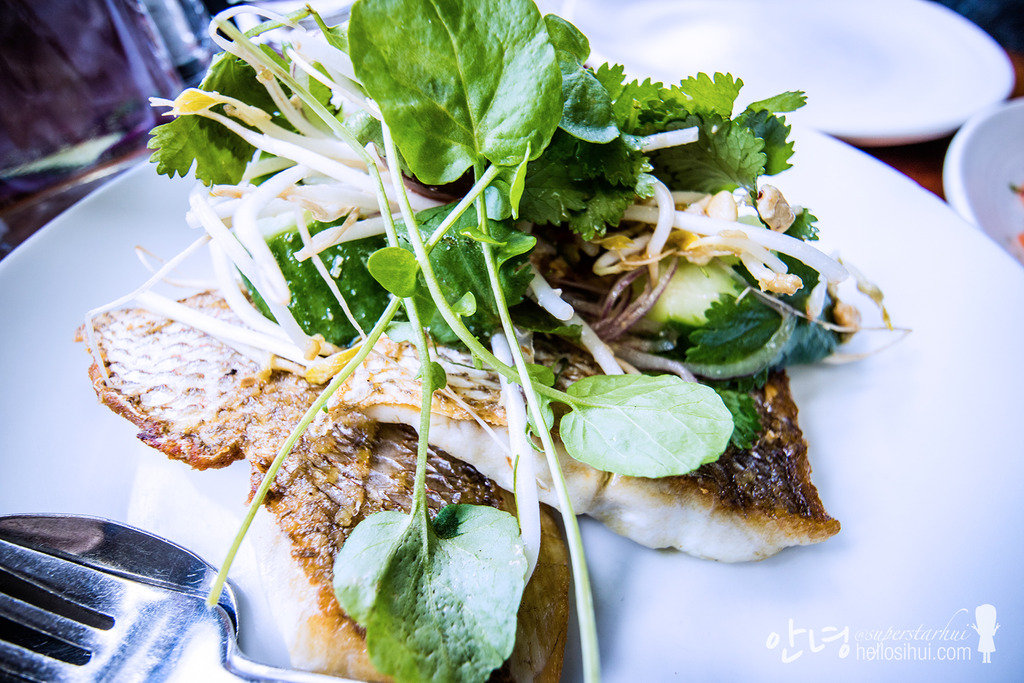 Pan roasted snapper – 33.50
w mung bean sprouts, red onion, cucumber, cashews, chilli & coriander salad w lime & tamarind dressing
Ōra king salmon carpaccio – 15.50
w avocado, radish, chives, soy, lime & chilli dressing, sesame seeds & sichuan salt & pepper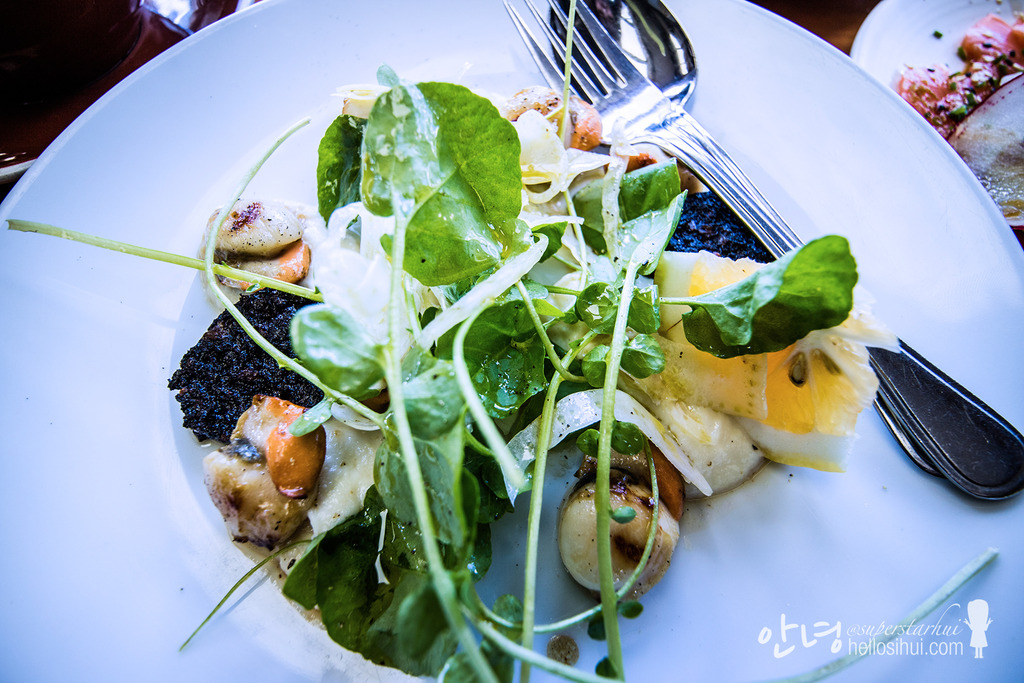 Bbq Coromandel scallops – 23.50
w cauliflower purée, boudin noir, fennel, cress & lemon
Nelson – Boat Shed Cafe
Wakefield Quay 350 State Hwy, Stepneyville, Nelson 7010, New Zealand
---
Punakaiki Pancake Rocks and Blowholes
I saw so many instagram photos of pancake rocks, so many fancy photos of this "must-visit" attraction. We visited it late due to our long drive journey from Havelock. but, we manage to catch the sunset nearby.
[youtube https://www.youtube.com/watch?v=pjqamgY-NWk&w=640&h=360]
This pancake rocks is not too difficult walk, just a 20mins loop walk, its not exactly interesting but good to have a good spectacular view of the westerly sea, and sunset makes it orangish-and pretty.
Punakaiki Pancake Rocks and Blowholes
Main Road, Paparoa, New Zealand
---
Airbnb @ Greymouth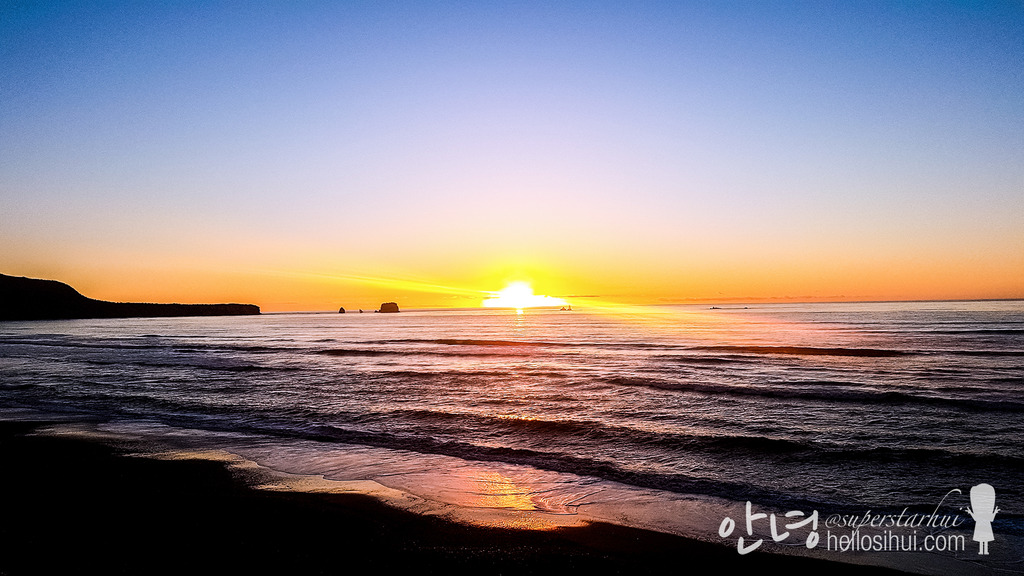 On our way to our airbnb! Beautiful sunset 🙂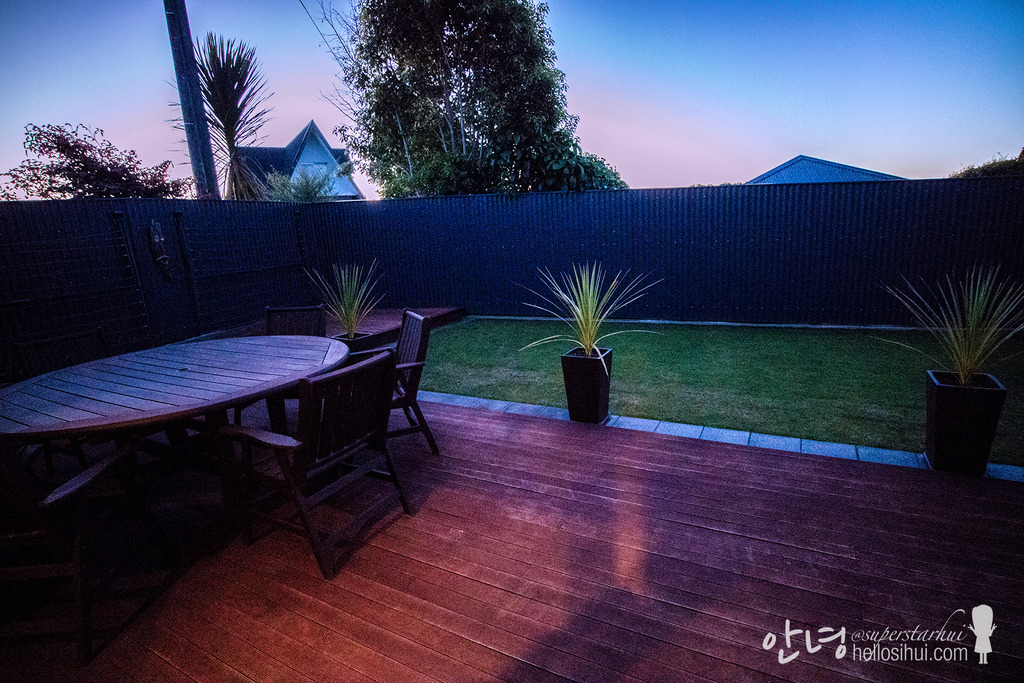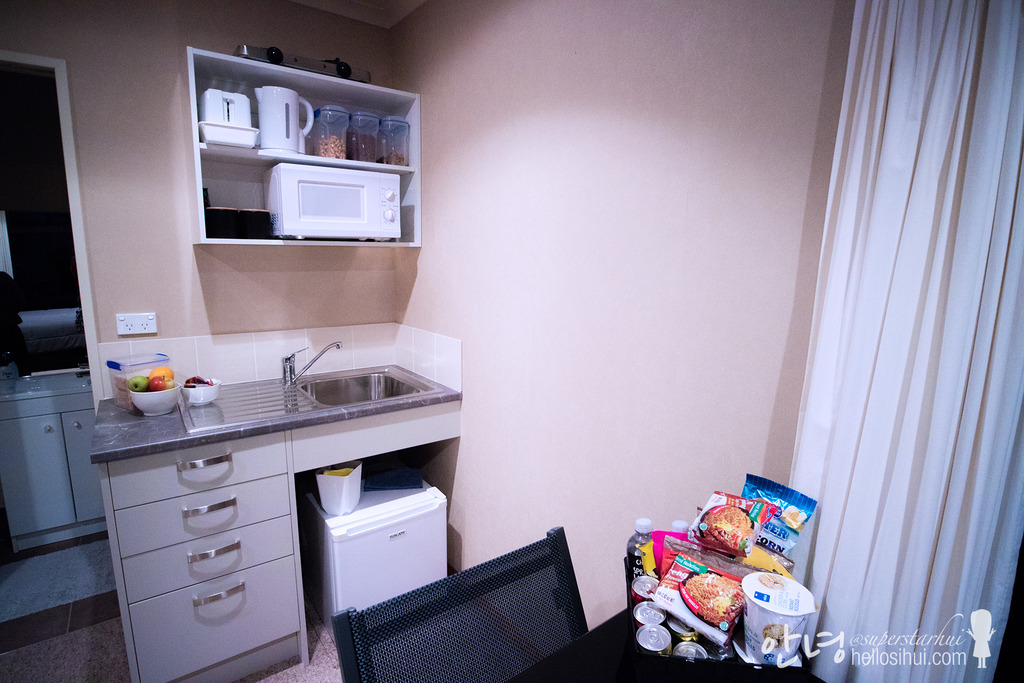 Our host is away for their son birthday party when we arrived, but its not difficult at all. I actually appreciate the easy and smooth check-in for us, and even appreciate more than our host visited us and have a chat that last 30mins or so. You know your host doesn't need to do so but they did, its really nice for them to know how we are doing and need any help! 🙂 I recommend this stay too! 🙂
---
Camera
Canon M3, Go Pro 4 Hero, Samsung Galaxy S7 Edge
Accommodation
Airbnb
Follow me: IG @superstarhui / Dayre @superstarhui
#hellosihuigoesNZ for New Zealand travels
#hellosihuigoeskorea for Korea travels
#hellosihuigoestravels for any travel destination! 🙂
---
---