[Seoul] 팔팔민물장어
[Travel in March/April 2017]
I love Eel or some called it Unagi. I love fishes and almost all kinds except those fried type. So, when I first visited 황가네 꼼장군 I was excited to try this baby eel that I never ate it before. I thought its really tasty and I never ate something that taste like this at all. I guessed, I am really challenging when I travelling, I basically give a try to almost everything except anything-seaweed-or-vinegar haha! So, after the visit at  황가네 꼼장군, I searched around and found this 신촌 풍천장어. So the recent trip, I wanted to bring the girls to eat Eel yet its somewhere new. Really New & Luxury hahahahhahhaha!
Please forgive me of the not-so-sharp-photos for the direction guide as the rain was pretty heavy and I doesn't have an umbrella.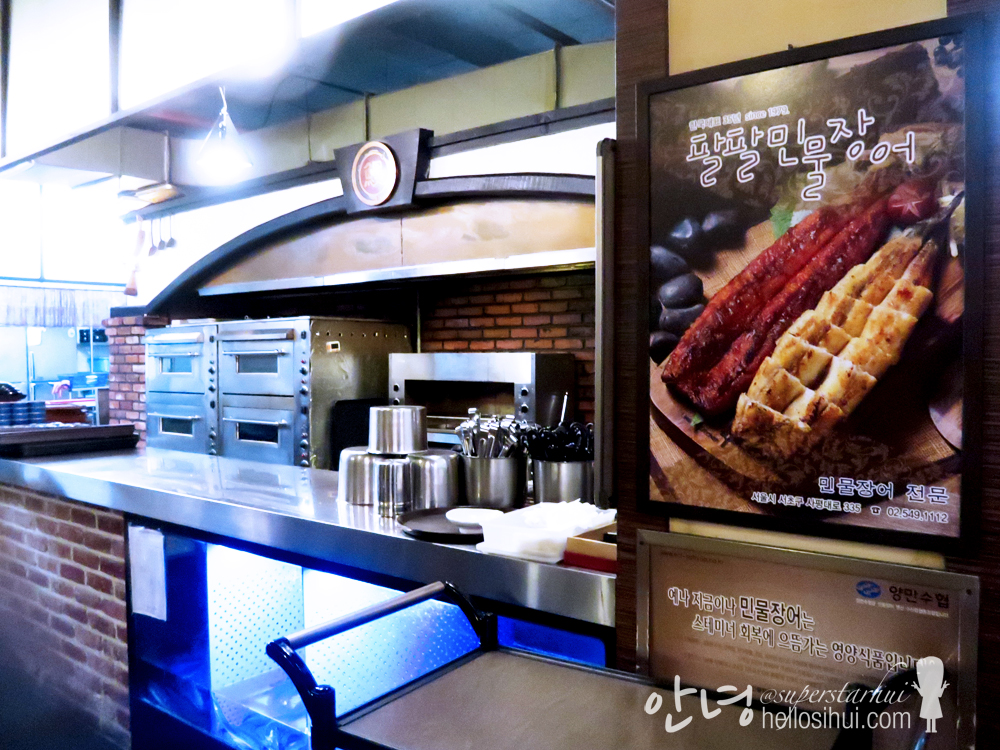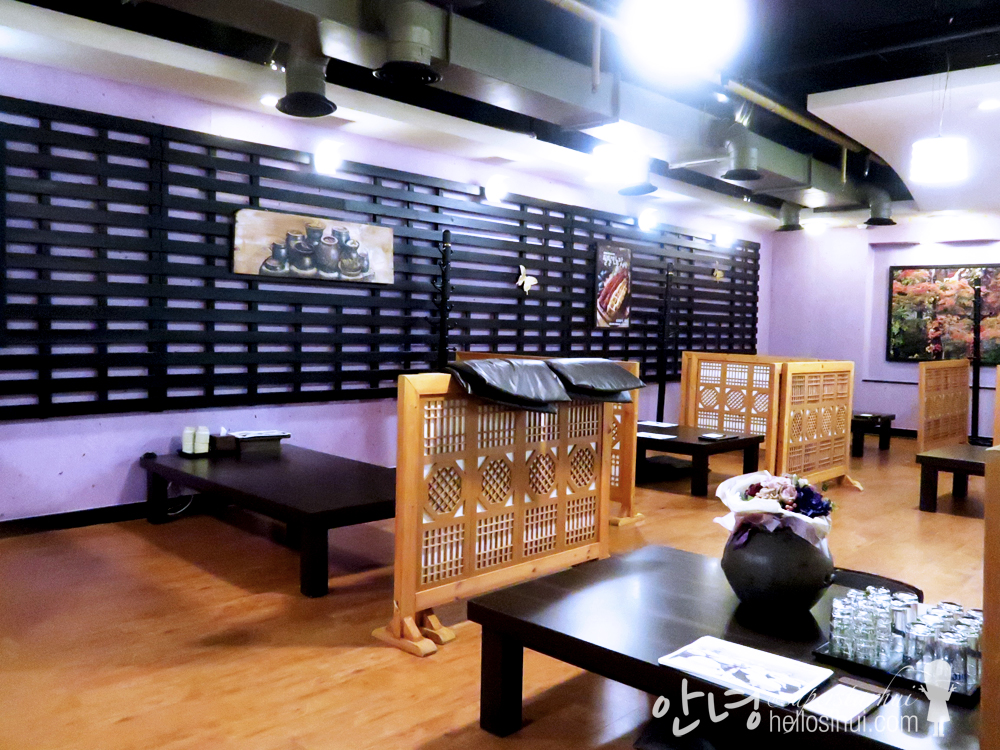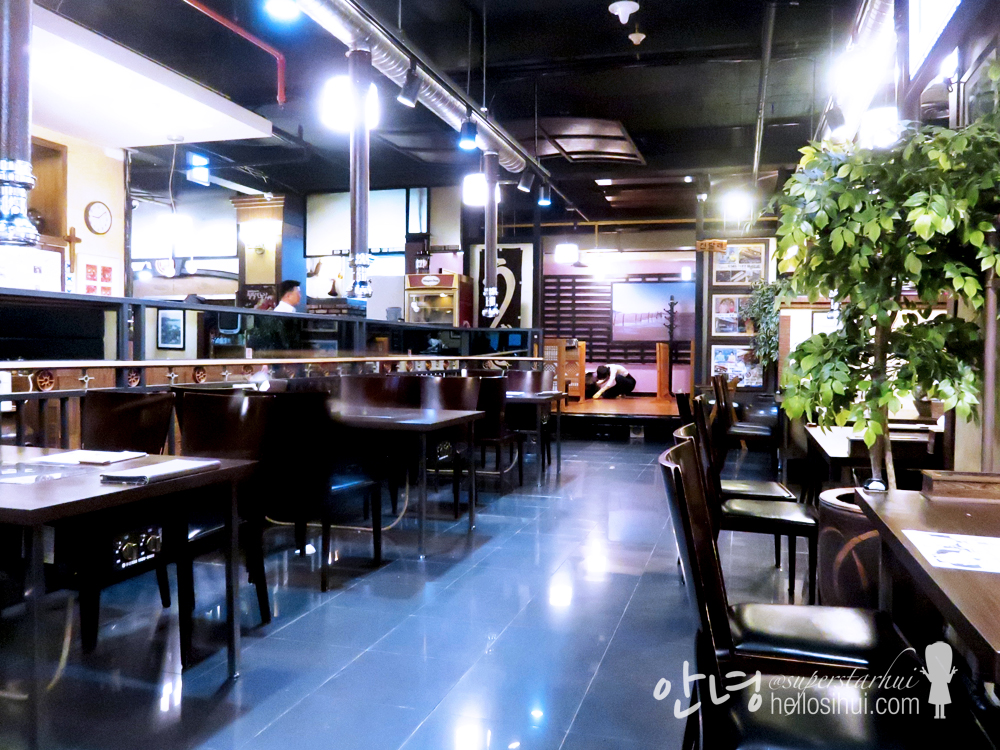 #we took a normal seating because we so wet, doesn't want to sit on the floor with our smelly socks too! HAHA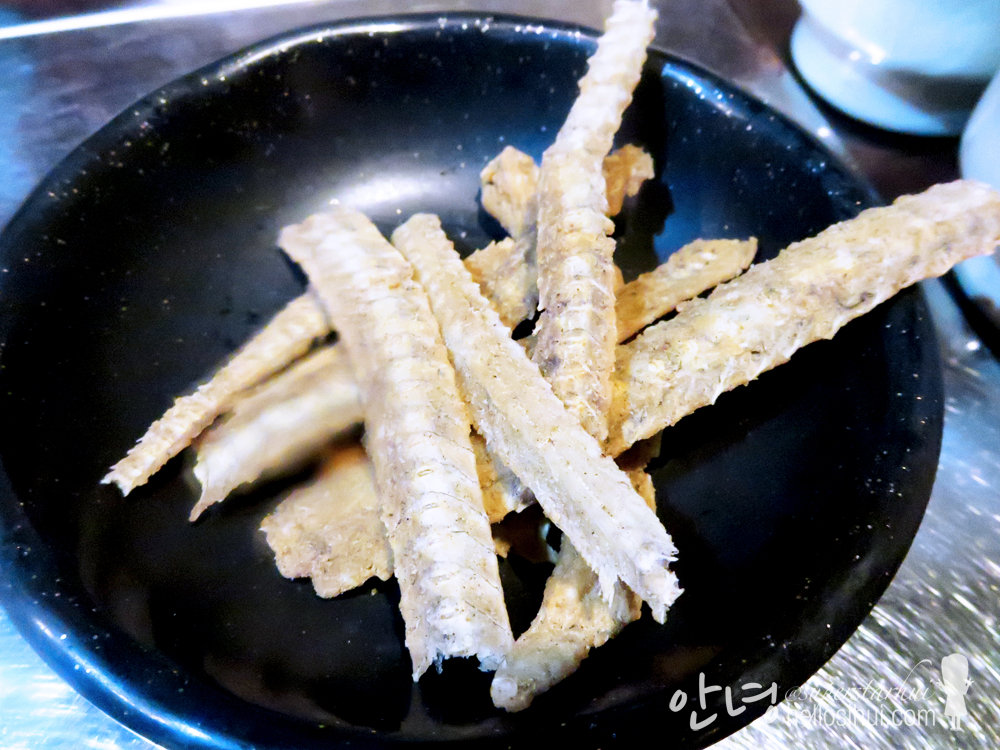 Eel's bone, its like crackers, and its quite addictive! :p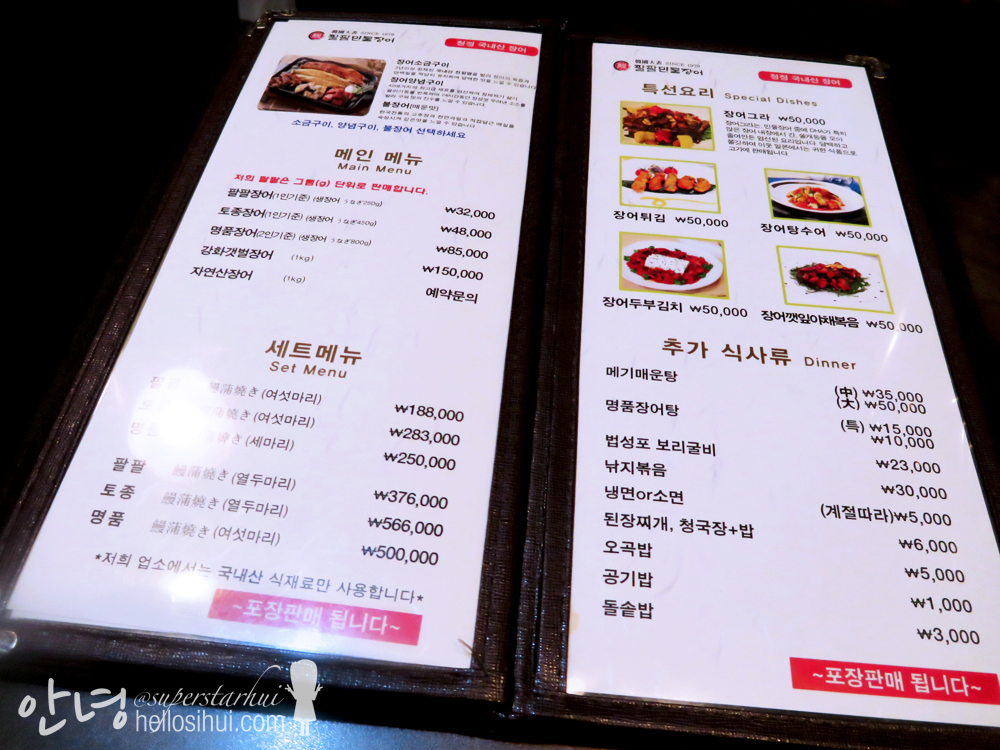 The menu, we accidentally ordered the luxury eel at 85,000won each (85USD) lol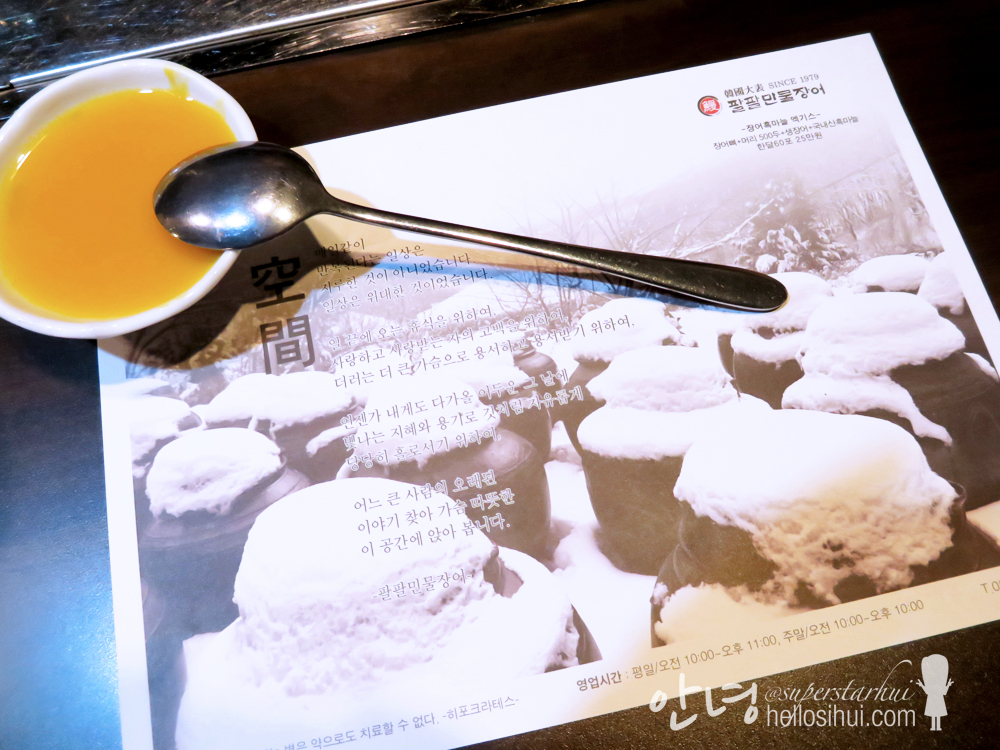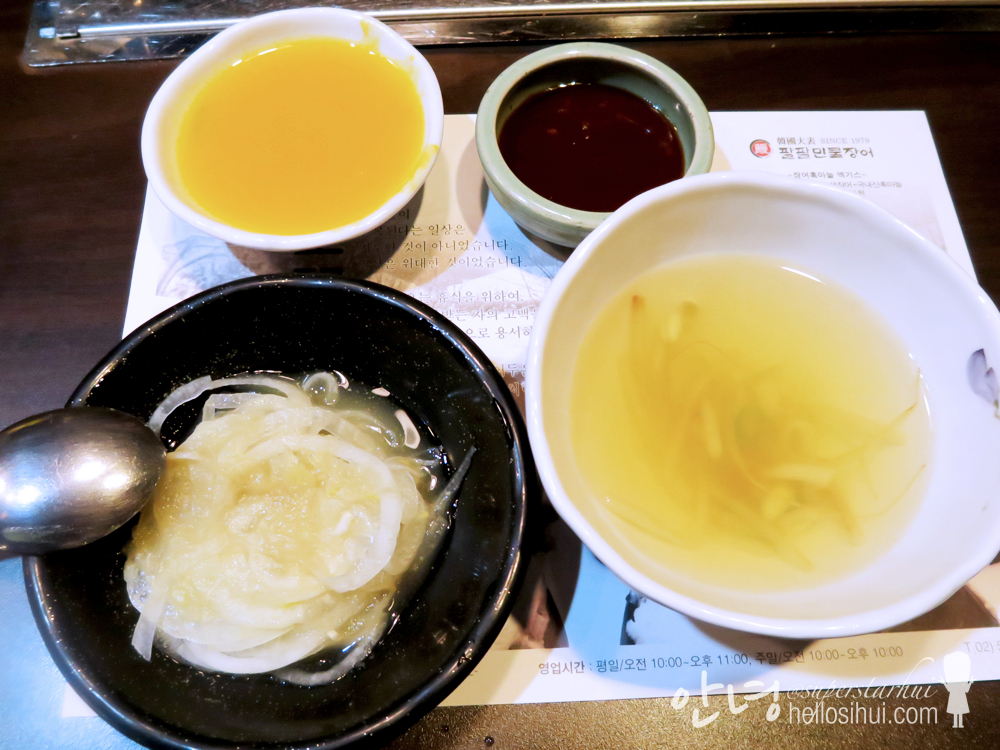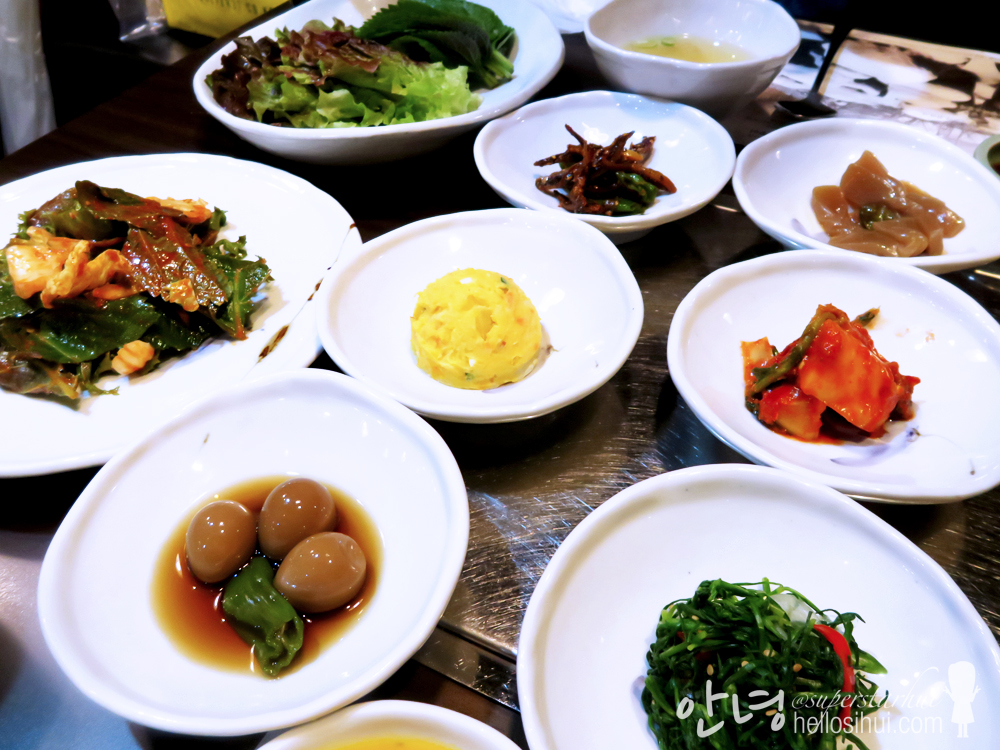 Their side dishes really yummy, and we were given 2 set each. We only have 4 pax and haha we refilled a few times because its too good! 🙂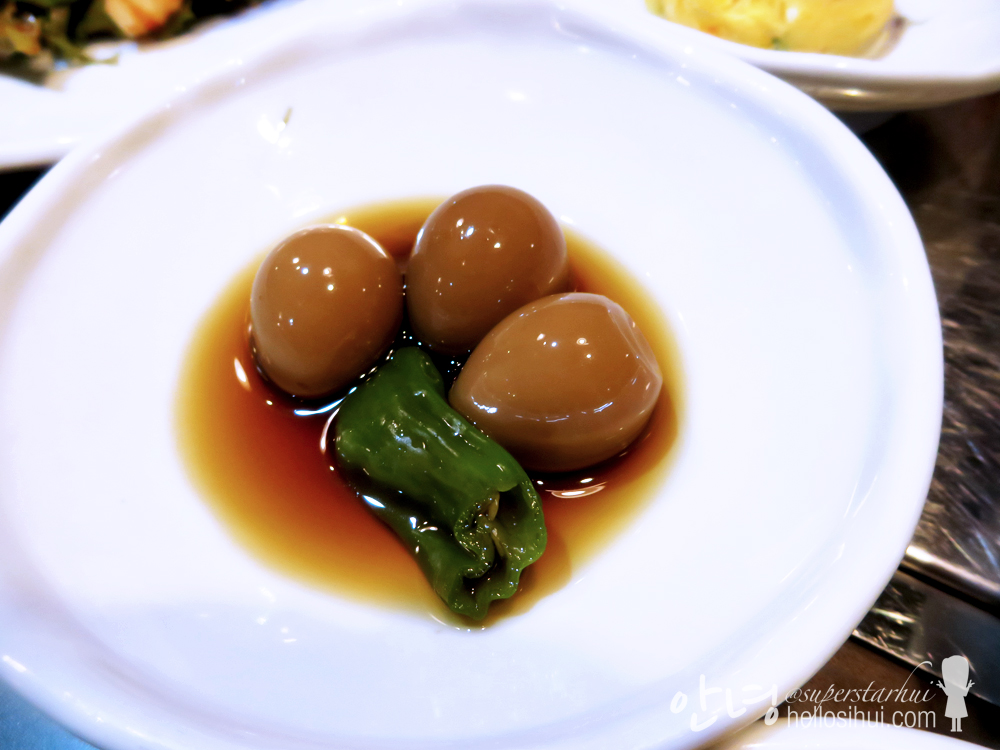 quail eggs, who can resist!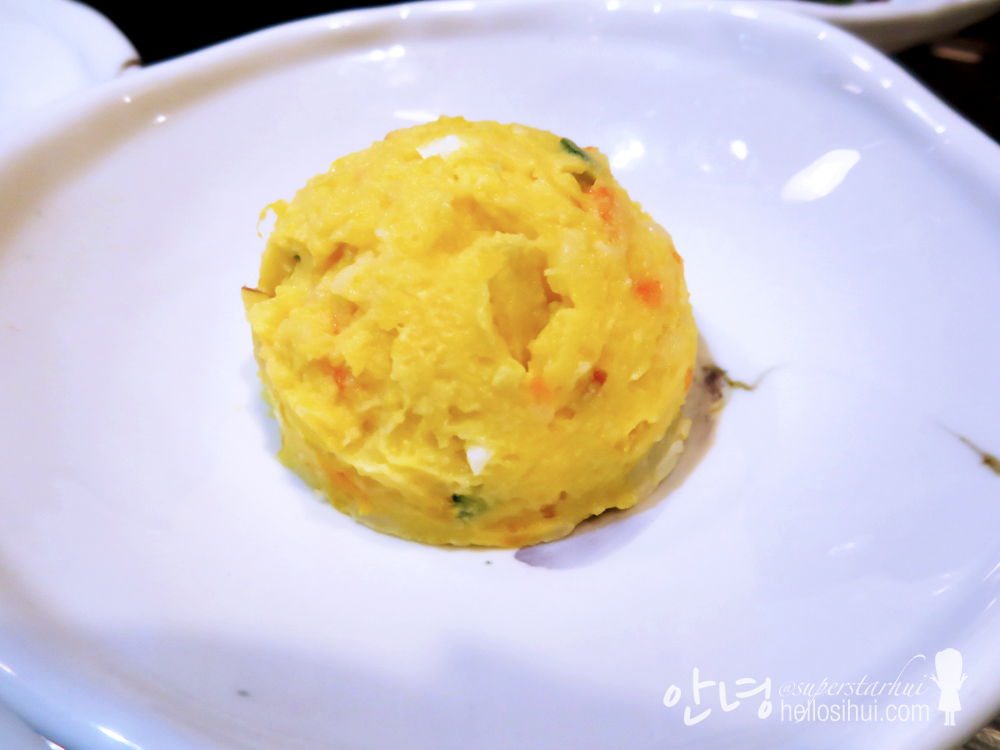 potato salad, one of my favourite!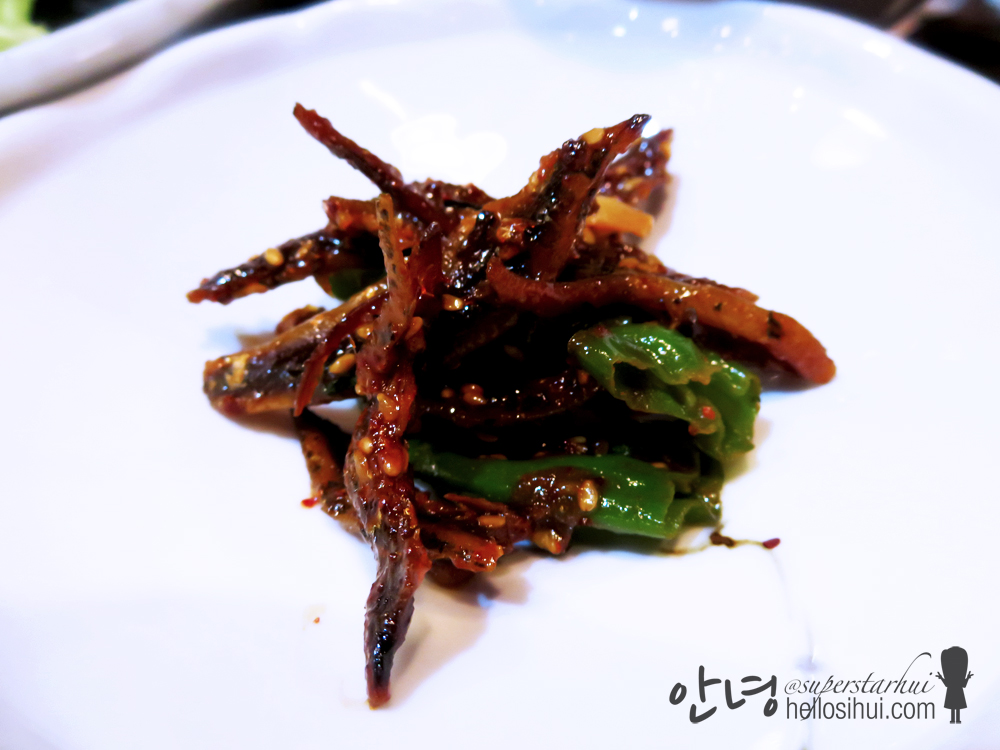 # anchovies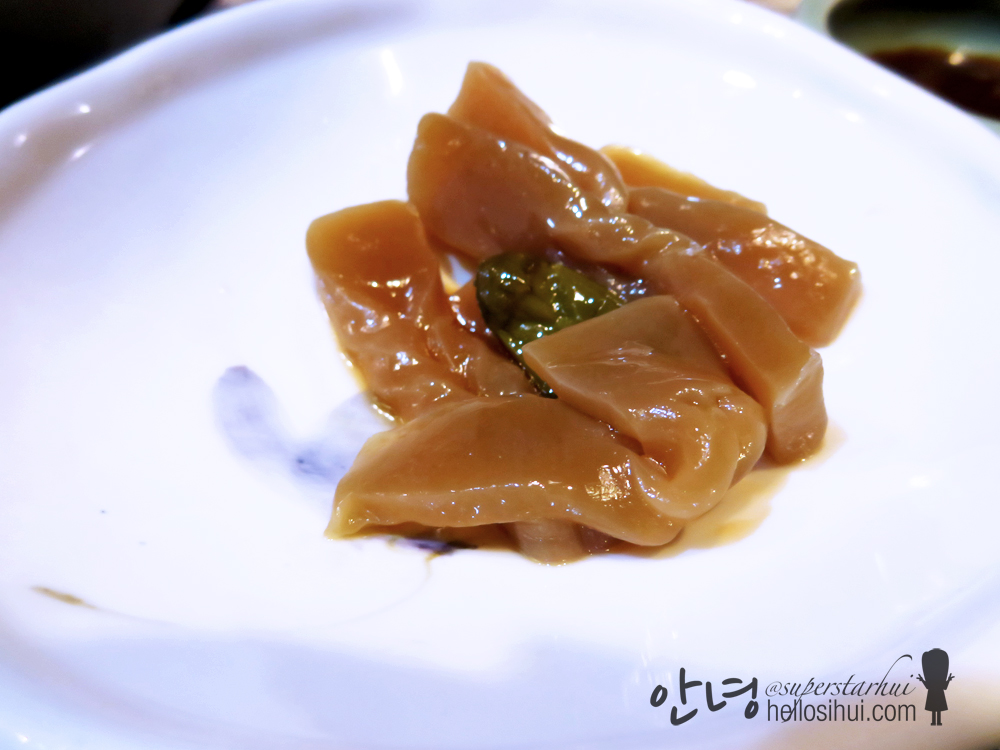 #its a type of squid/octopus etc, not sure haha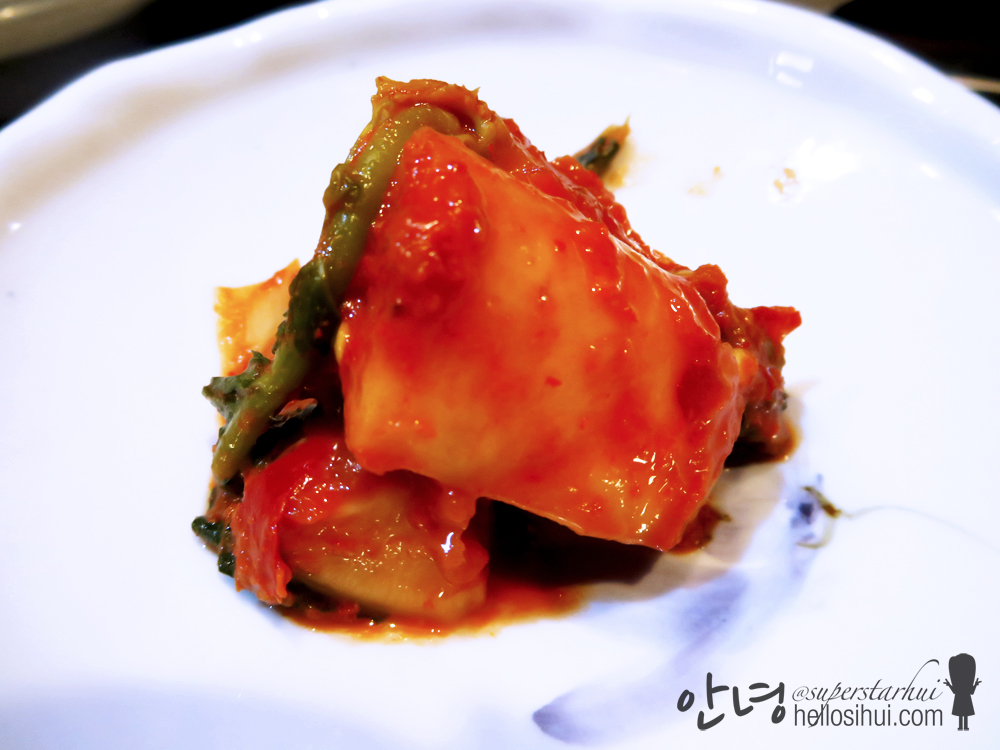 #radish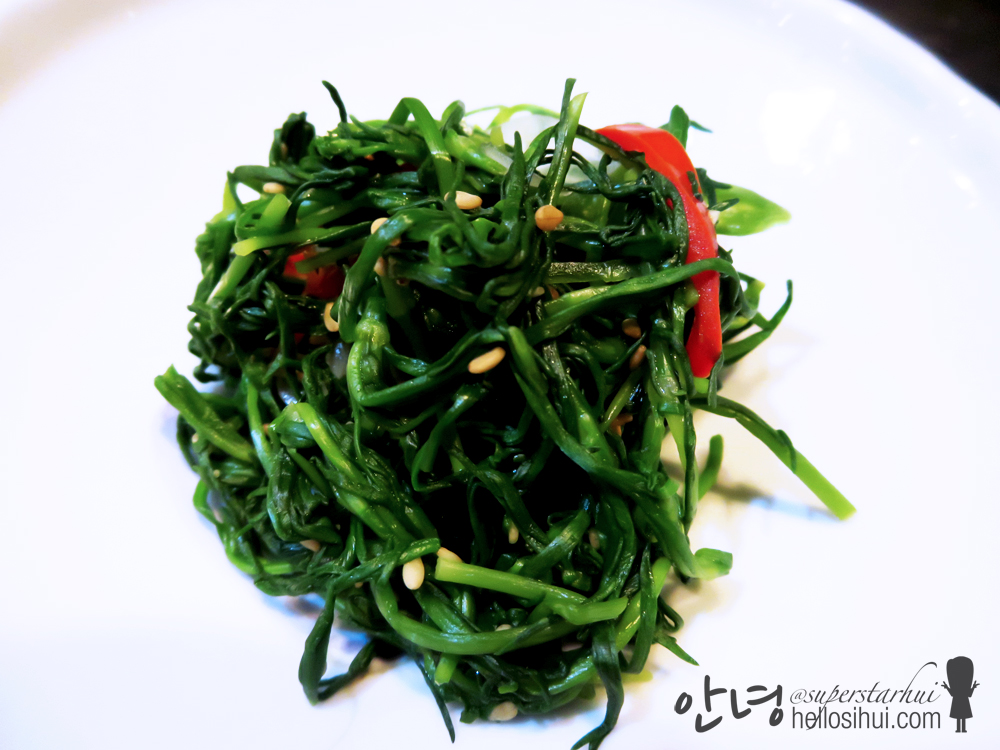 #some greens finally!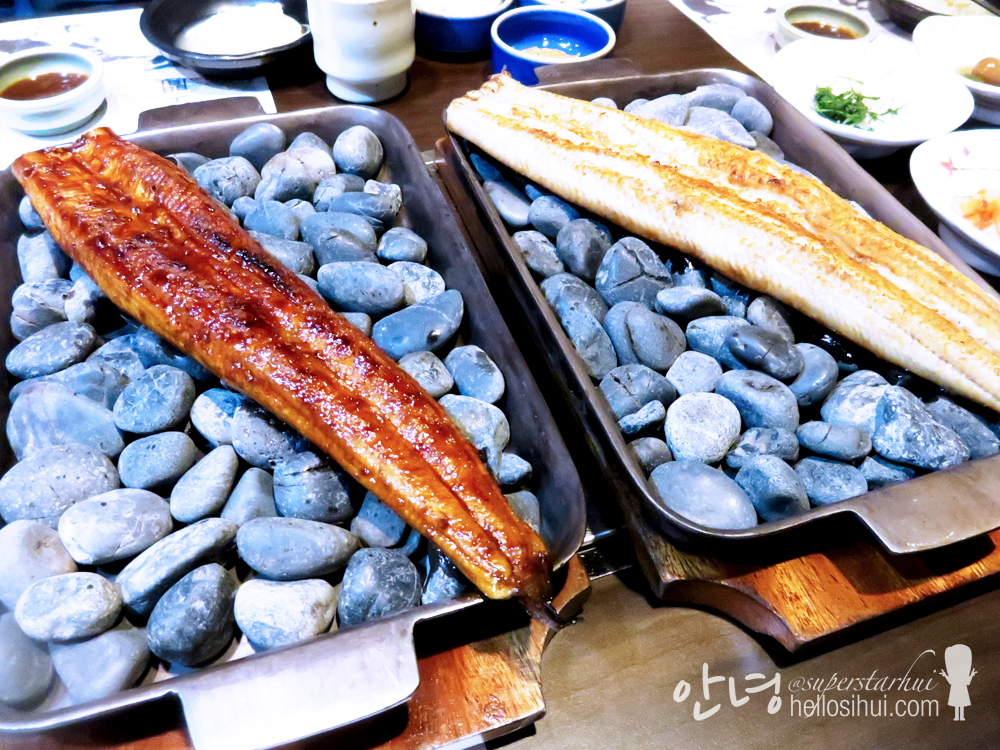 and our luxury eel arrived. It's occupied more than half of our table height!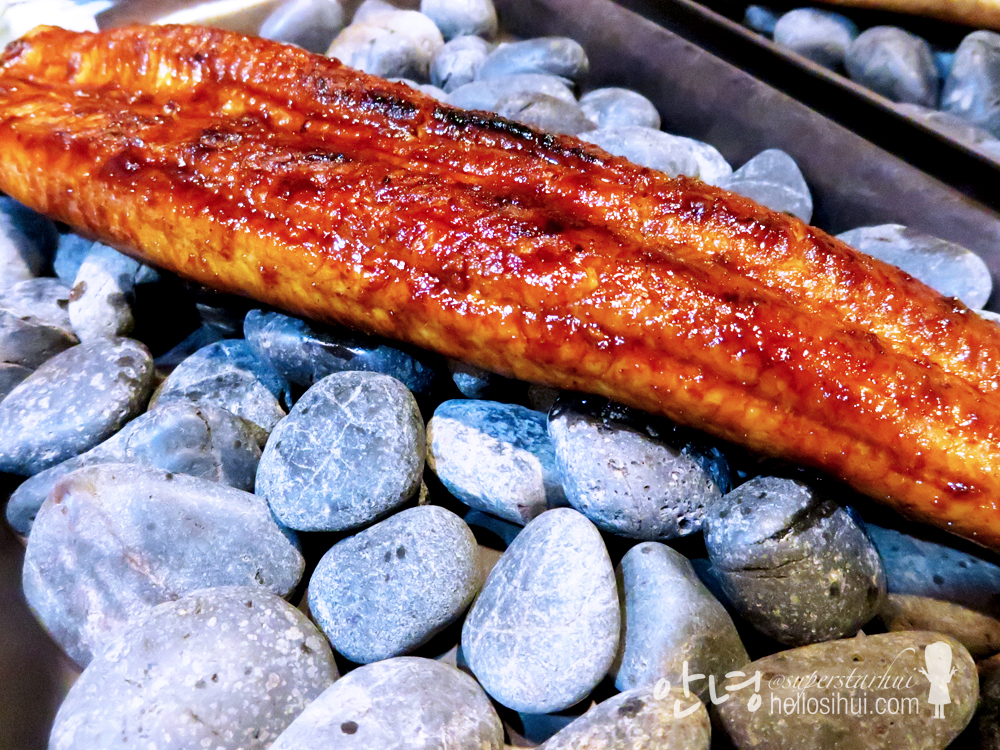 really luxury, look at the fat meat!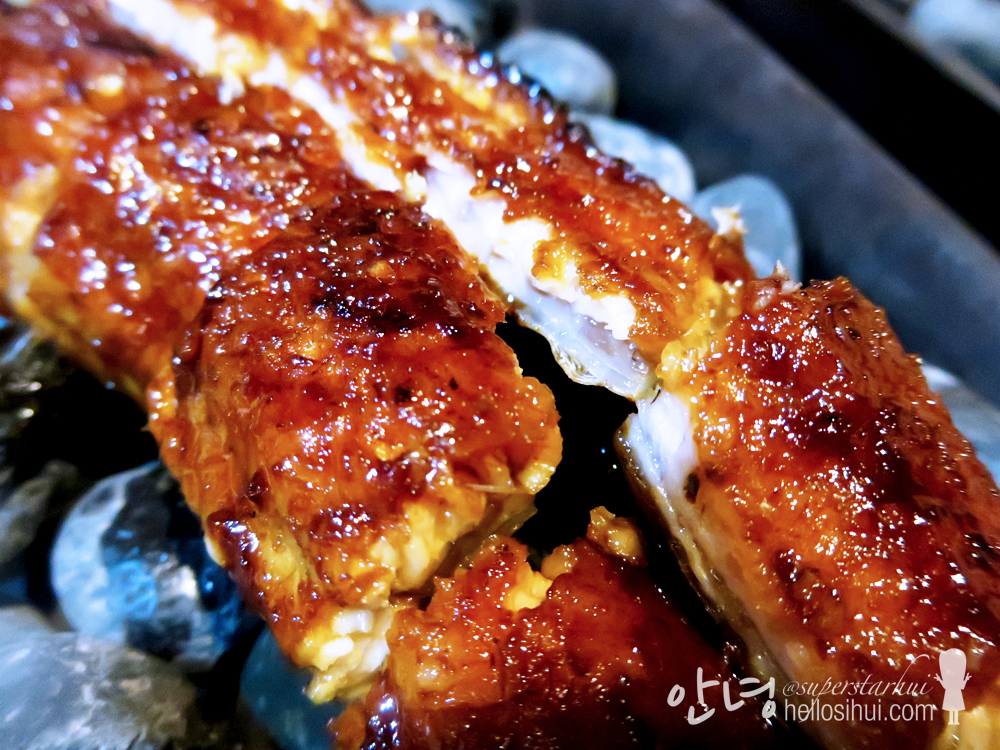 Oh my! i love unagi!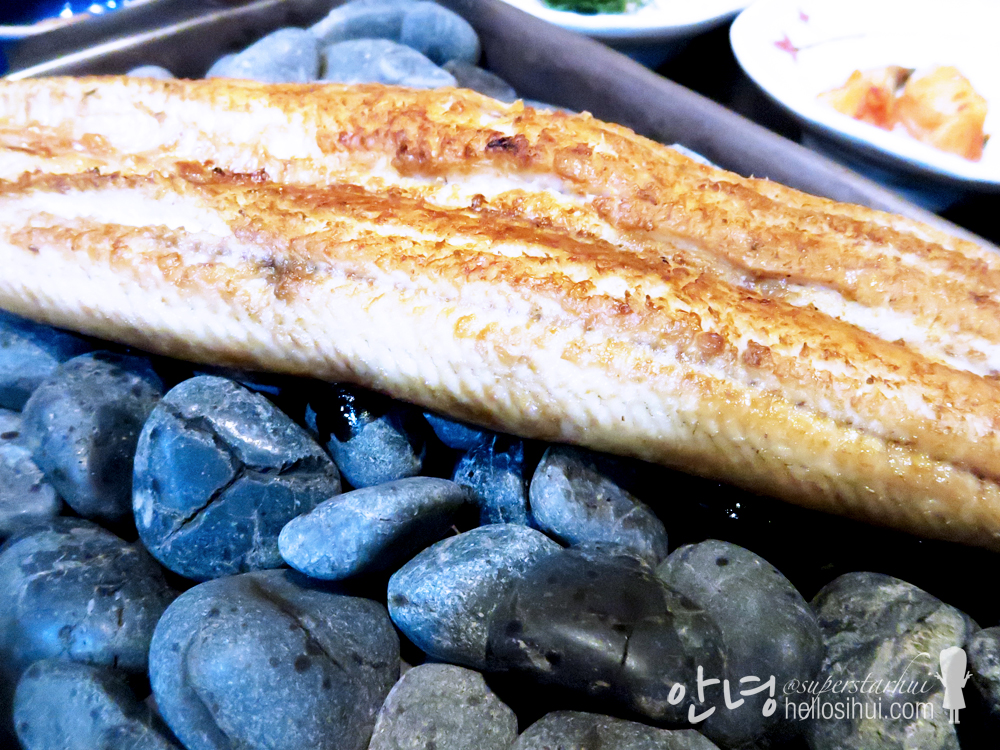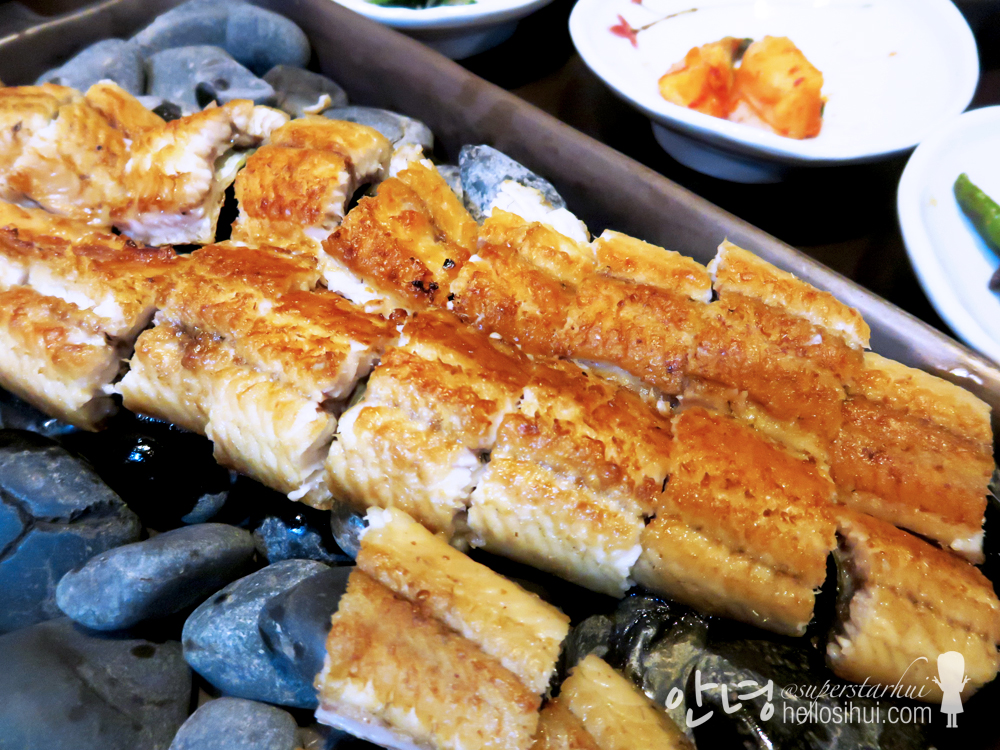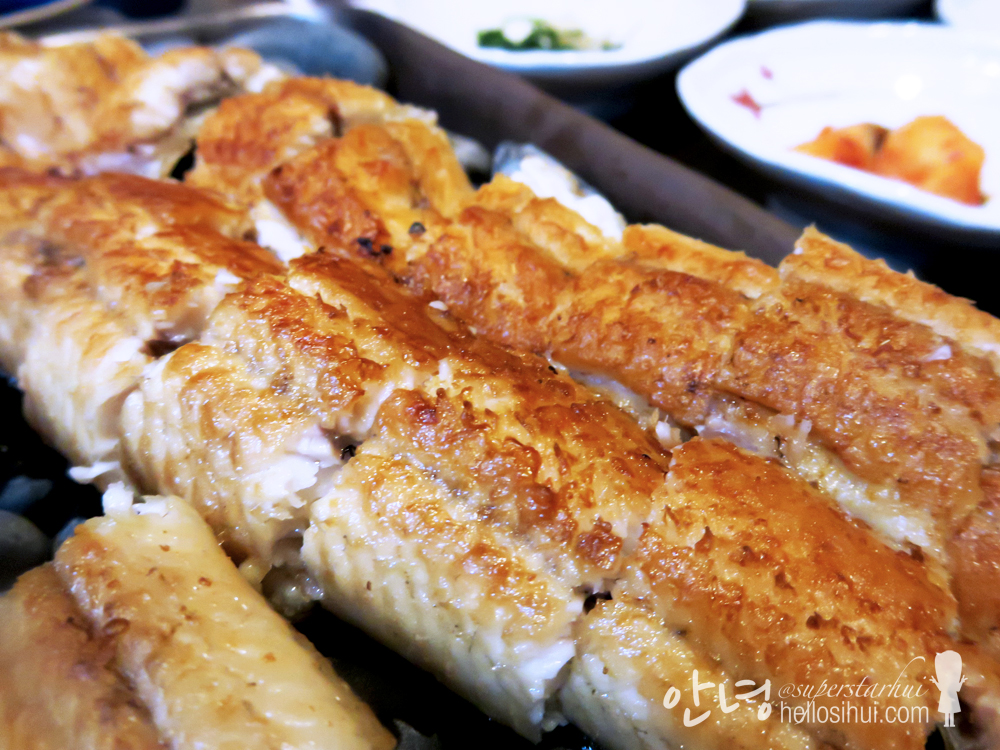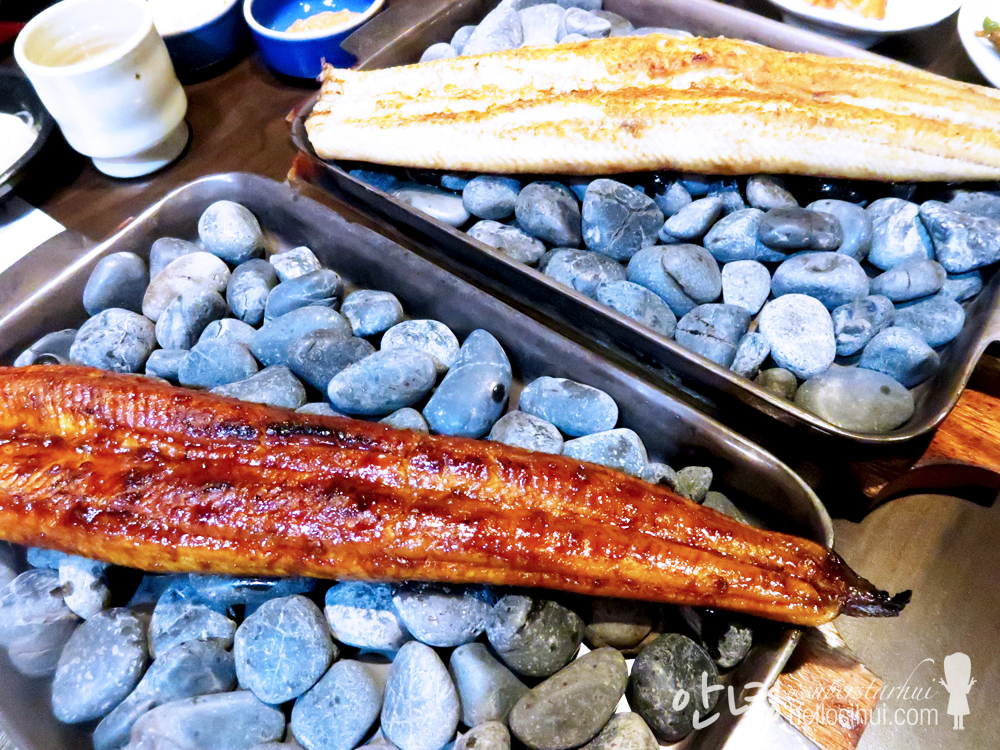 It's really expensive as it cost 170,000won for this meal, but I think we all ended up have happy tummy! 🙂
Direction to 팔팔민물장어
I'm sorry that the photo turned out quite badly due to the heavy rains, and the lens was blurred, I didn't realise it until I was back home.
But, its not too difficult to figure out the way, and its quite easy after exit too 🙂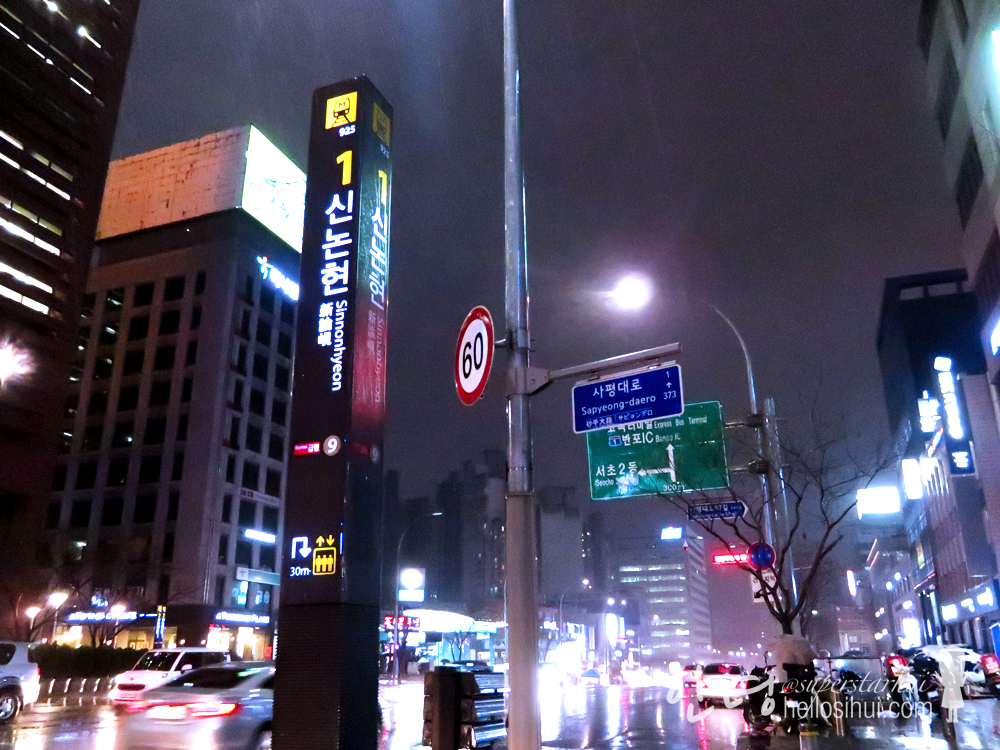 Exit 1 at Sinnohyeon Station & Walk straight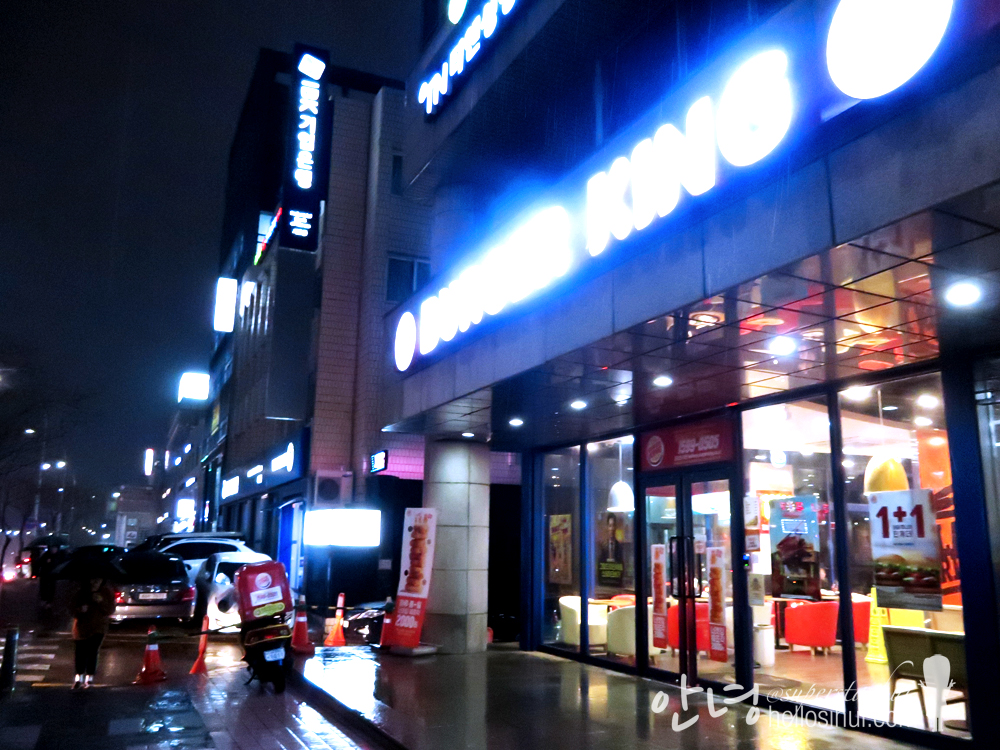 #continue to walk straight, Burger King on your right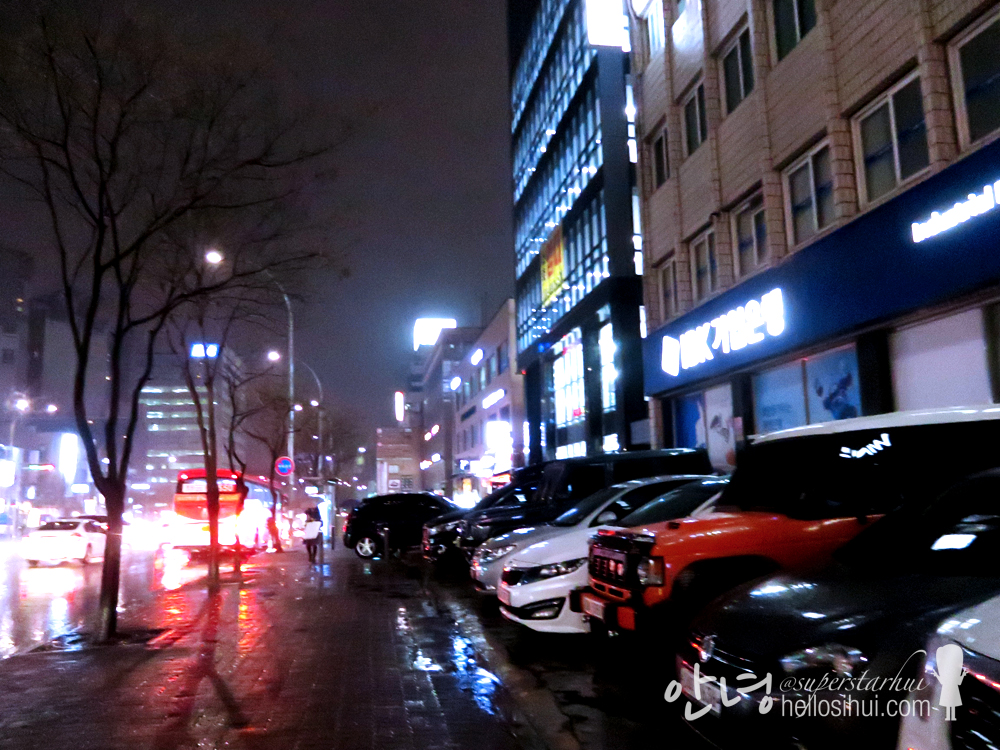 Continue to walk straight, IBK bank on your right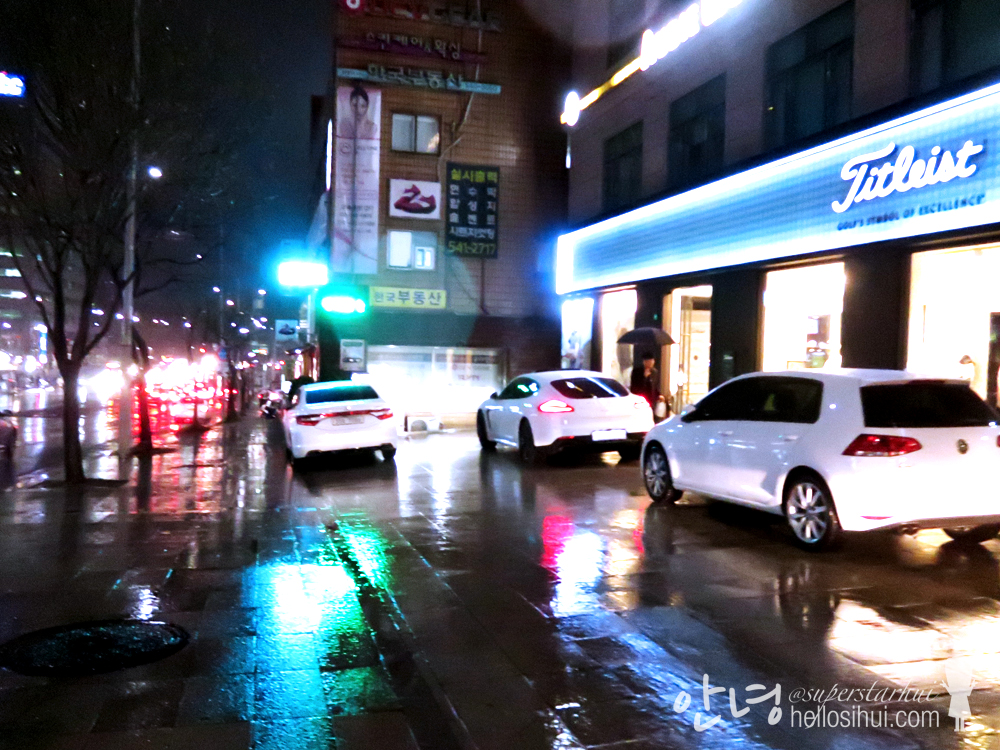 #Continue to walk straight!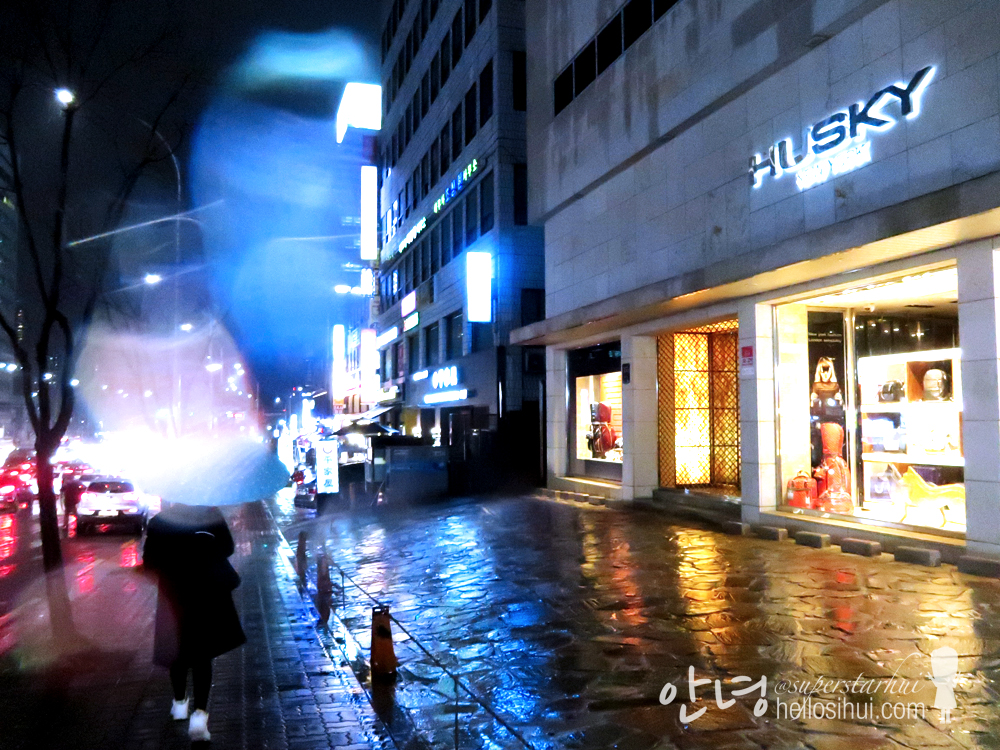 Did i told you all, I didnt have umbrella, so its really very wet! Husky on the right 🙂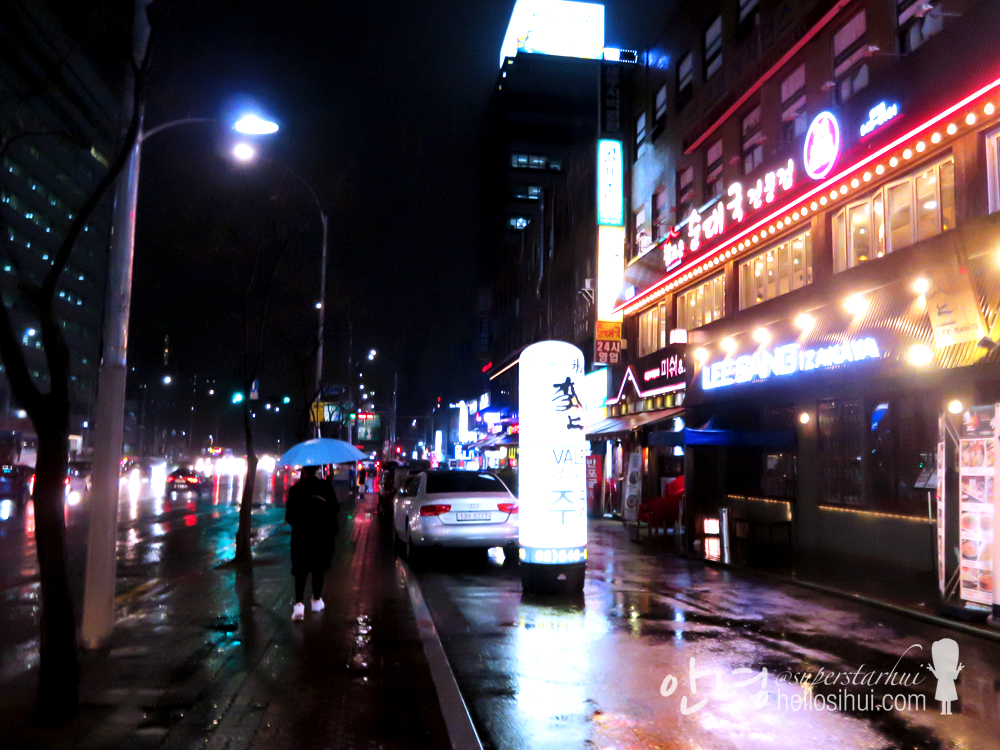 #continue to walk straight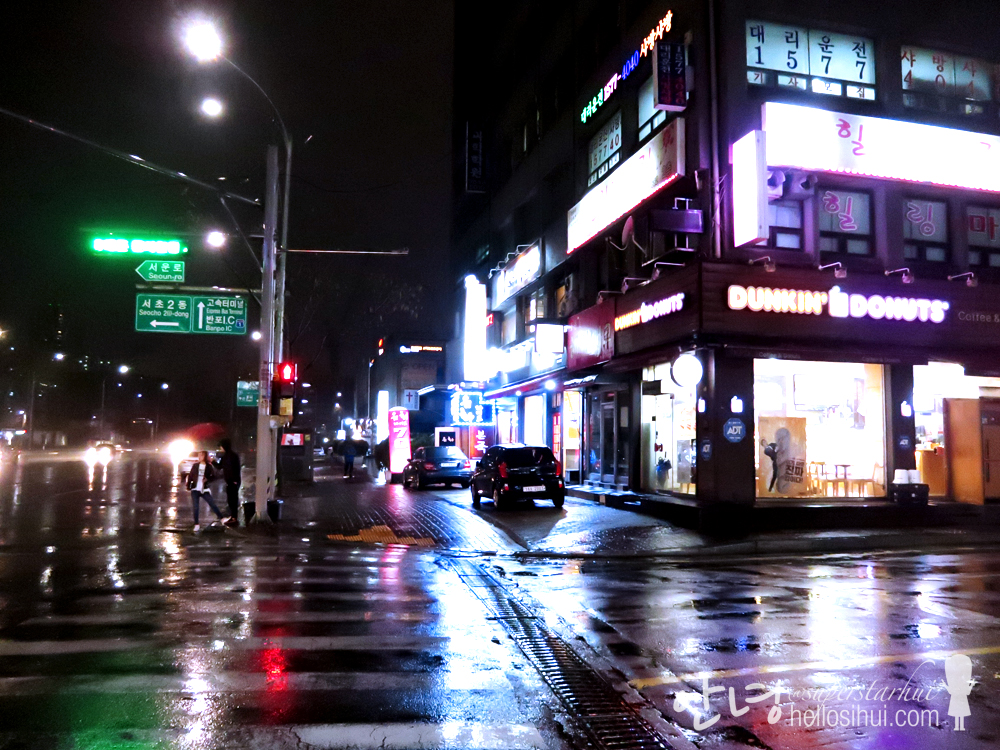 #continue to walk straight, dunkin donuts on your right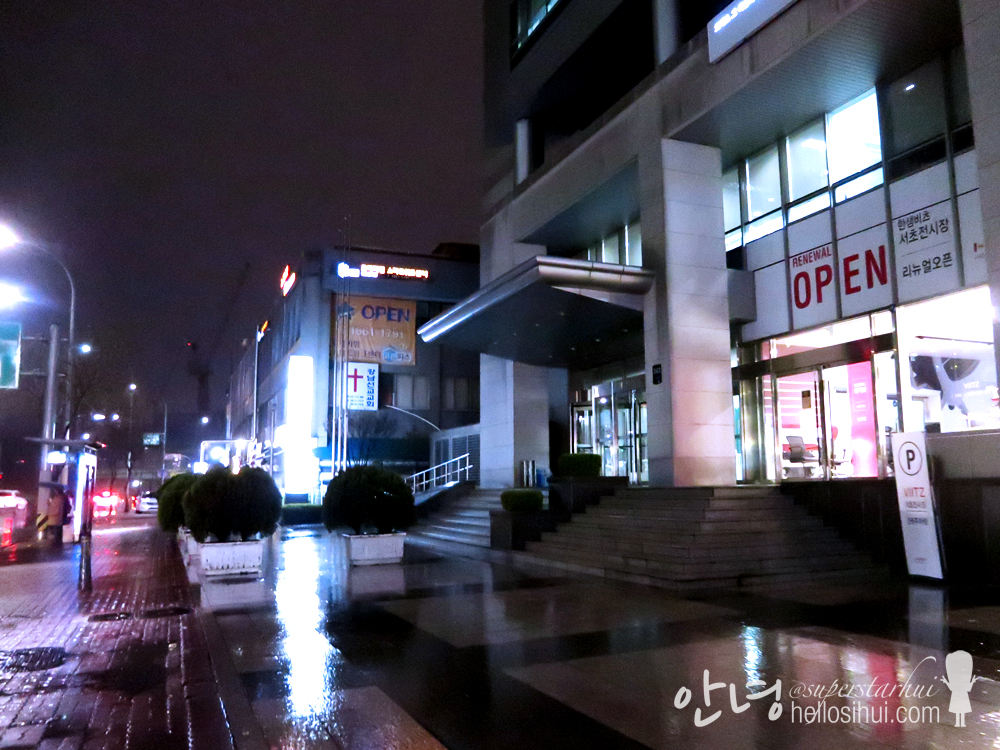 #you are almost, go all the way to the end! 🙂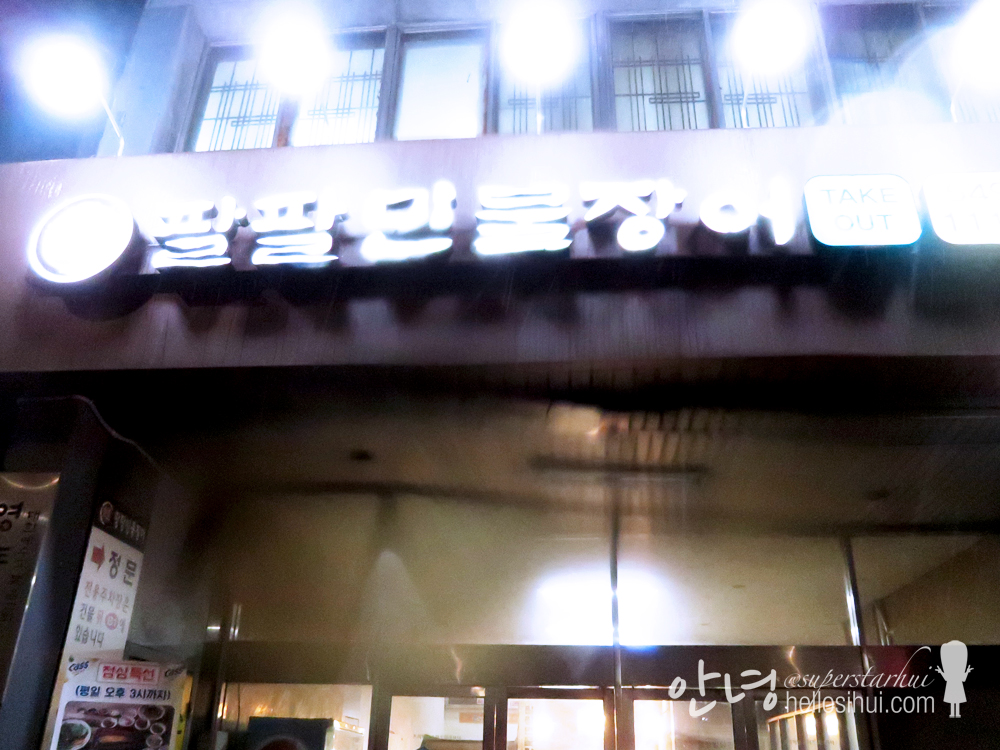 #you will see the shop name at the building on ur right. Walk in! 🙂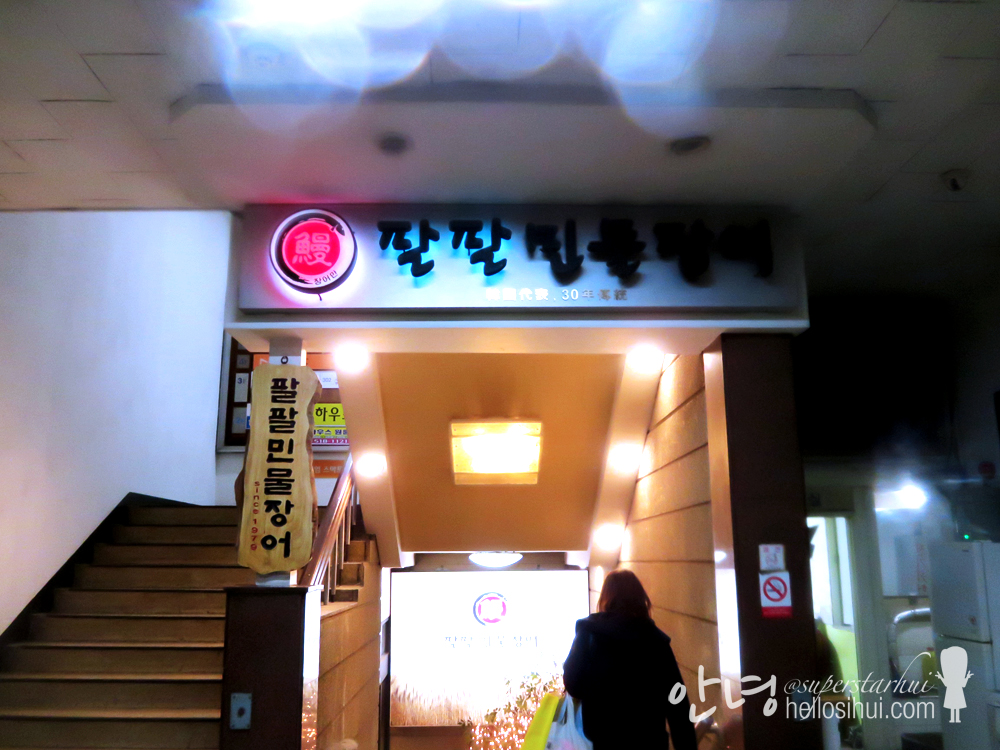 #the lens must be really wet!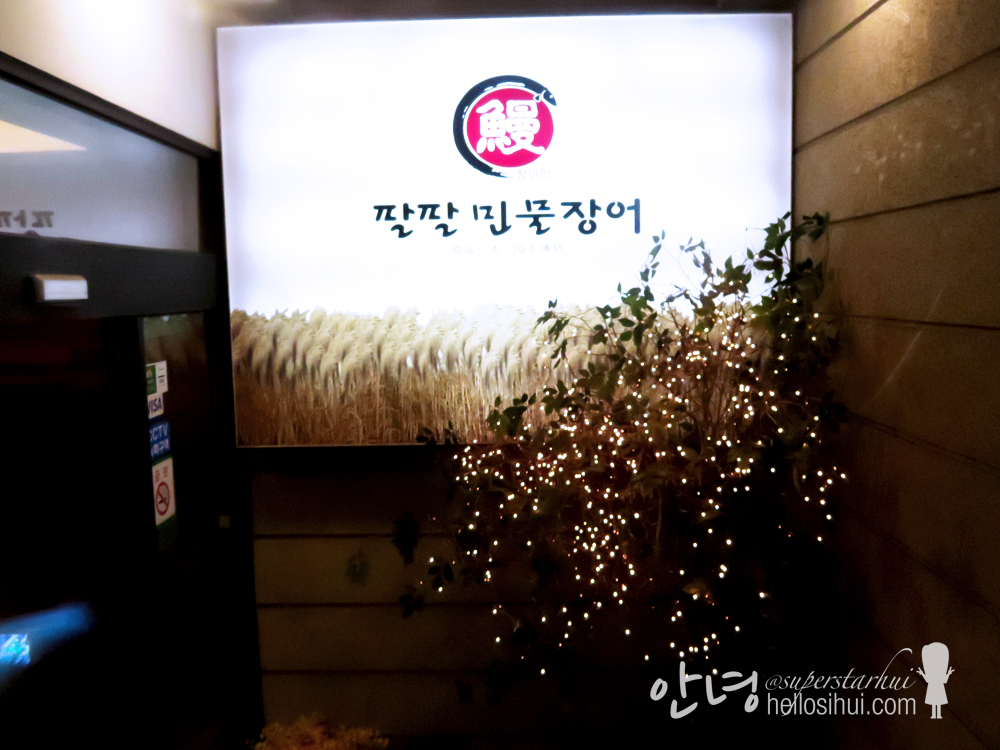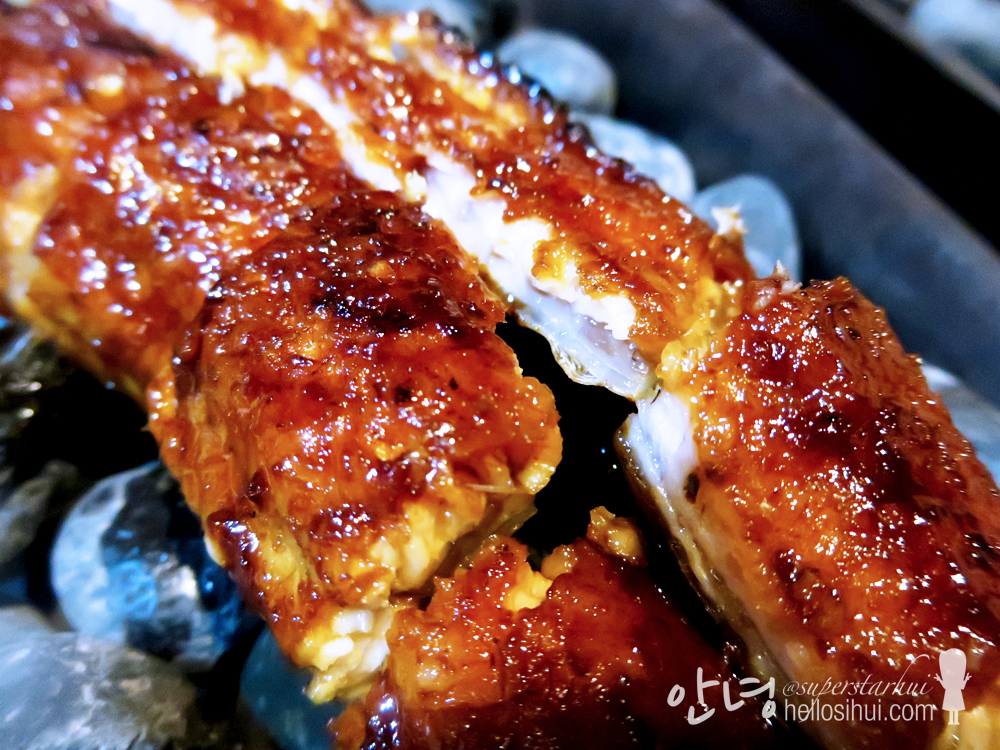 Anyway, when I was checking the exact english name of this restaurant (which eventually I can't find lol), I then realise, this is the one that Jung-Suk (Ha Seok-Jin in Drinking solo) went. I love that drama, its so simply and actually telling quite alot of facts about working life too. 
팔팔민물장어
Address in English: 745 Banpo-dong, Seocho-gu, Seoul, South Korea
Address in Korean: 서초구 반포동 745
Contact: 02-549-1112~3
Opening Hours: 10AM – 11PM (~10PM on Sat/Sun)
Nearest Subway: Sinnonhyeon Station Exit 1
Follow me: IG @superstarhui / Dayre @superstarhui
#hellosihuigoeskorea for korea travels
#hellosihuigoestravels for any travel destination! 🙂
---
---