United Cube Concert.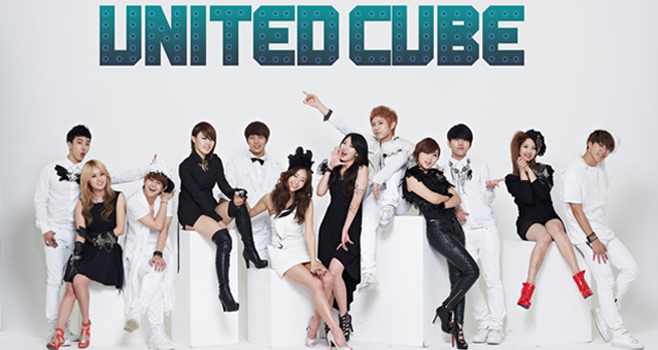 Cube having their United Cube Concert next year. I wish, they will come Singapore.
[youtube=http://youtu.be/yNW21Bo52jk]
B2ST/BEAST  Fiction and Trouble Maker in MAMA 2011
[youtube=http://youtu.be/6jOgeNfvJPI]
I would love to watch Trouble Maker again! I thought their performance in MAMA 2011 was perfect,
and MAMA 2012 something new, but just a little bit short! arghhh!
They could have done even more right?
Speaking of MAMA, made me BOILED, you know BOILED!
but well this is not the focus of the entry.
APINK Eunji + Seo In Guk – All For You (Reply 1997 OST)
[youtube=http://youtu.be/TYotMpVGzNY]
APINK Eunji + BEAST Yoseob – Love Song
[youtube=http://youtu.be/U5dSQiHKBoc]
I like NamJiHyun because she is sooo pretty and cute, oh there is rumour before of her with DJ haha!
But she is so cute! Everyone loves her hehe.
And, I wish to hear Eunji singing All For You (Seo In Guk is the male singer)
maybe with Yoseob (Love Song), since they have duet before haha! 😛
I thought United Cube Concert is one of the worth concerts aside SM Town and YG Concert.
and what's more, you get to hear…. YOSEOB's Caffeine too!
This is indeed a beautiful song produce by Beast's Jun Hyung, beautifully sang by Yoseob!
YOSEOB's CAFFEINE (feat BEAST's JunHyung)
[youtube=http://youtu.be/iMON3sJjJy8]
BEAST – When I Miss You (Special Stage after THIRD WINS!!!!)
[youtube=http://www.youtube.com/watch?v=uj1Z57o11sI]
BEAST – It's Not You LIVE
[youtube=http://youtu.be/ZjCKs_vnKew]
BEAST – Beautiful Night LIVE
[youtube=http://youtu.be/K_0xsYIStf8]
BEAST – Fiction LIVE
[youtube=http://youtu.be/H73BnUSS33Y]
4Minute – Mirror Mirror LIVE
[youtube=http://youtu.be/lY7QDH43lPk]
G.NA – Black & White LIVE
[youtube=http://youtu.be/fCZy_3qU1IM]
A.PINK – I don't Know LIVE
[youtube=http://youtu.be/96M9rvQ2kBE]
Anyway they will be having the concert in Seoul on 2nd February 2013. (time to change the way we wrote the date haha!)
And, just like the rest of the concert, they are HOT SELLING too, if you wish to go for this concert,
please be quick in buying haha! (to be honest, BEAST is kinda hot in Seoul, though kikwang said before,
he never knew they will be this popular too haha) Basically, every idols solo concert in Korea sell out really really fast,
whether you are Super Junior, Big Bang, Beast or any rookie group…
They have really BIG fan bases in Korea some more.. HOME GROUND… So, grab your tickets if you wish to go 🙂
(I will just imagine myself in that particular place on 2nd Feb!)
---
---