신촌 연어상회
[Travel during December 2015 & March 2016 & April 2017]
[Updated in 5 April with more photos of the seat meal! :D]
[!!!] Did you know its refillable? Be it the salmon set you order or the raw beef!
This salmon place located in Sinchon, is somewhere you should not missed! I love sashimi, and probably one of the best I ate in Seoul. I love the one in Jeju and think is really difficult to have it in Seoul. This is pretty good! 🙂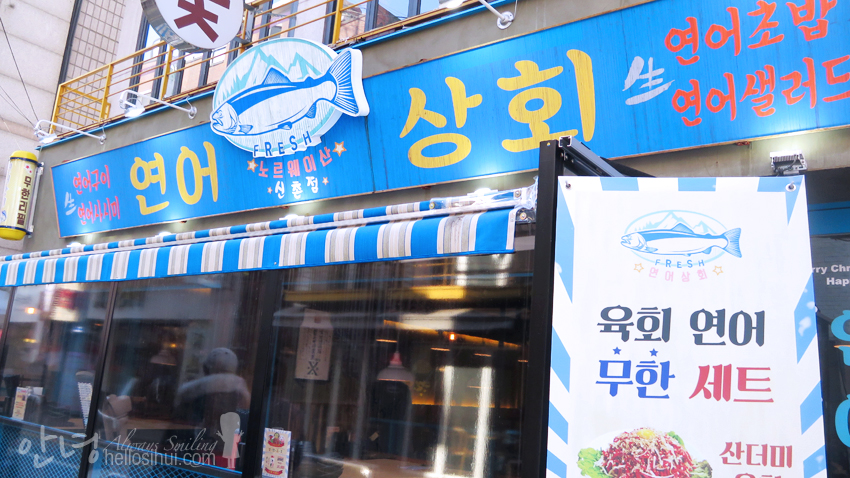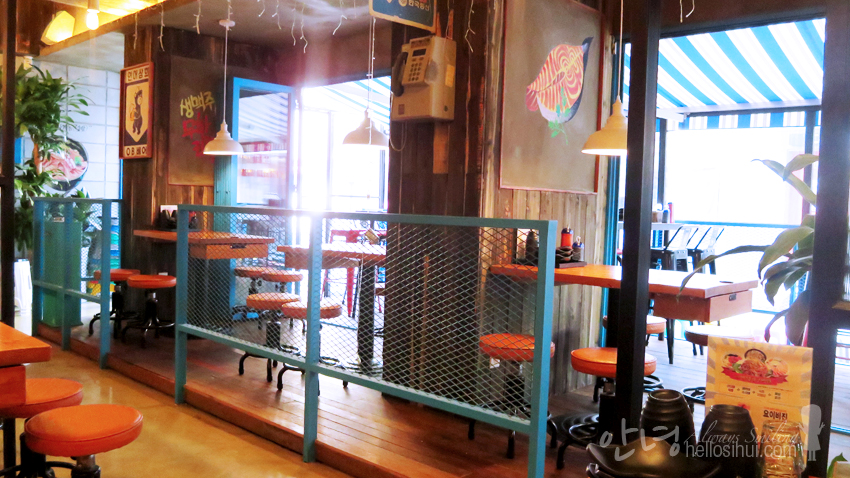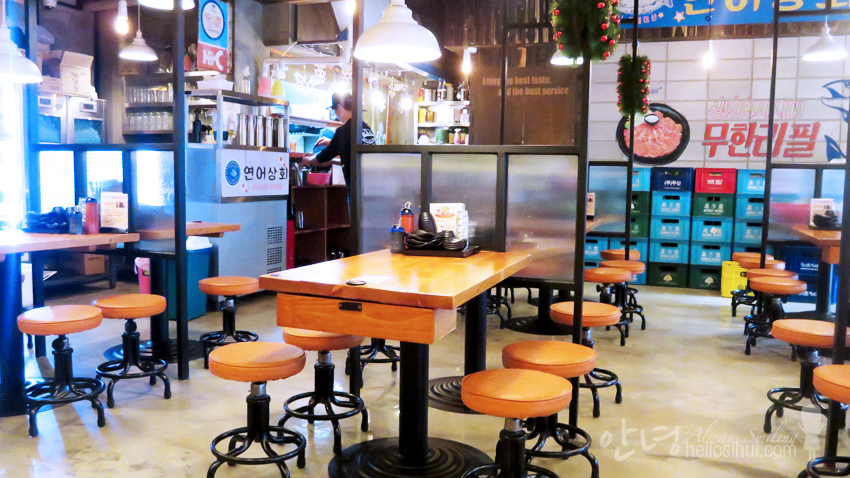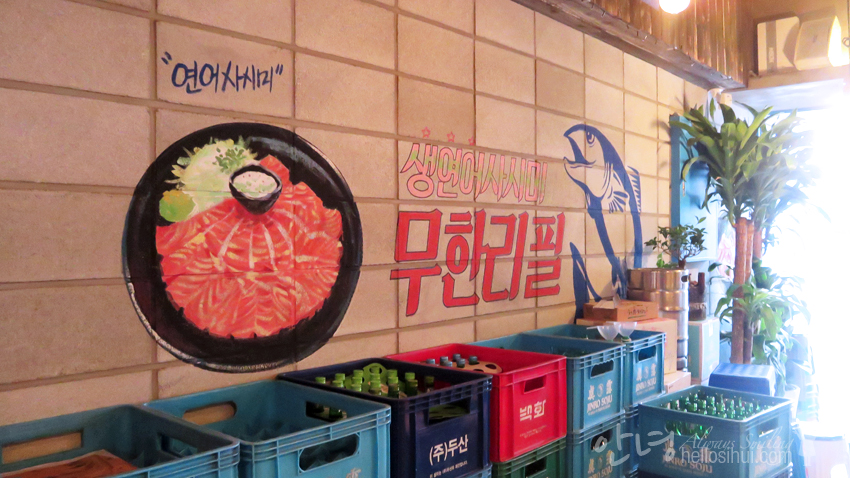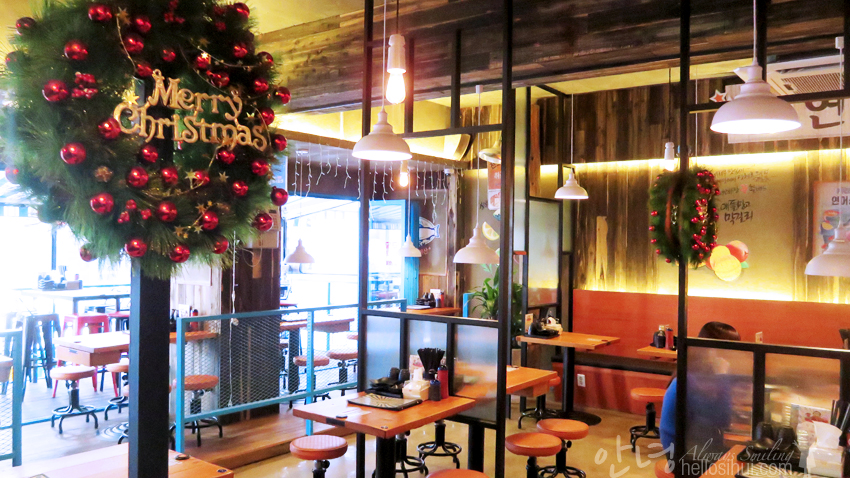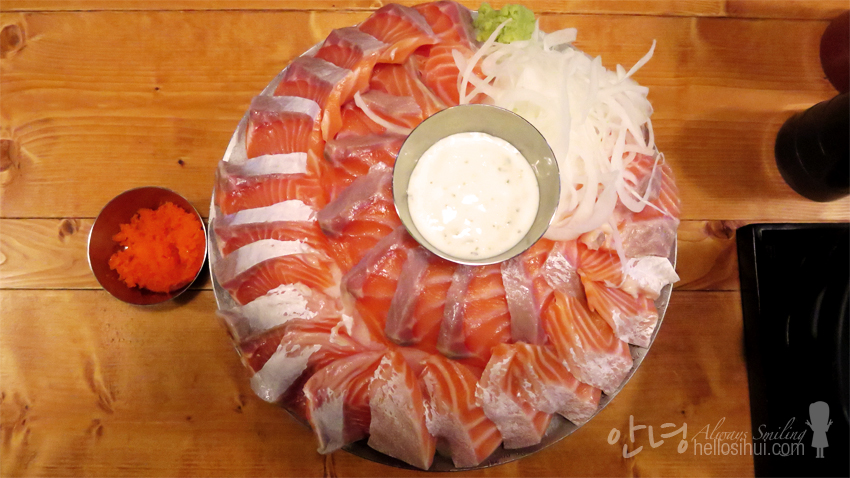 #the sauce is tar-tar sauce, which give a very refreshing taste when you dip it! 🙂
Set Meal comes with Seafood Pancake, Fried Octopus and Cheese Salad that you will definitely love it 😀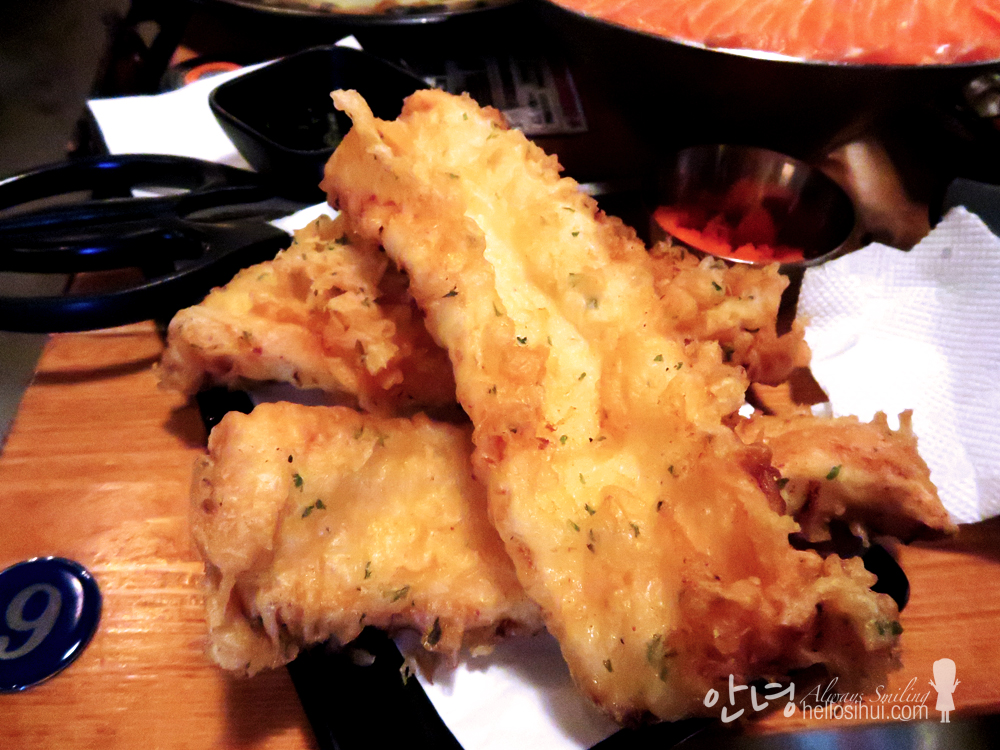 #this is so so so so nice!!! (!!!) This has been replace by chicken – Pic next!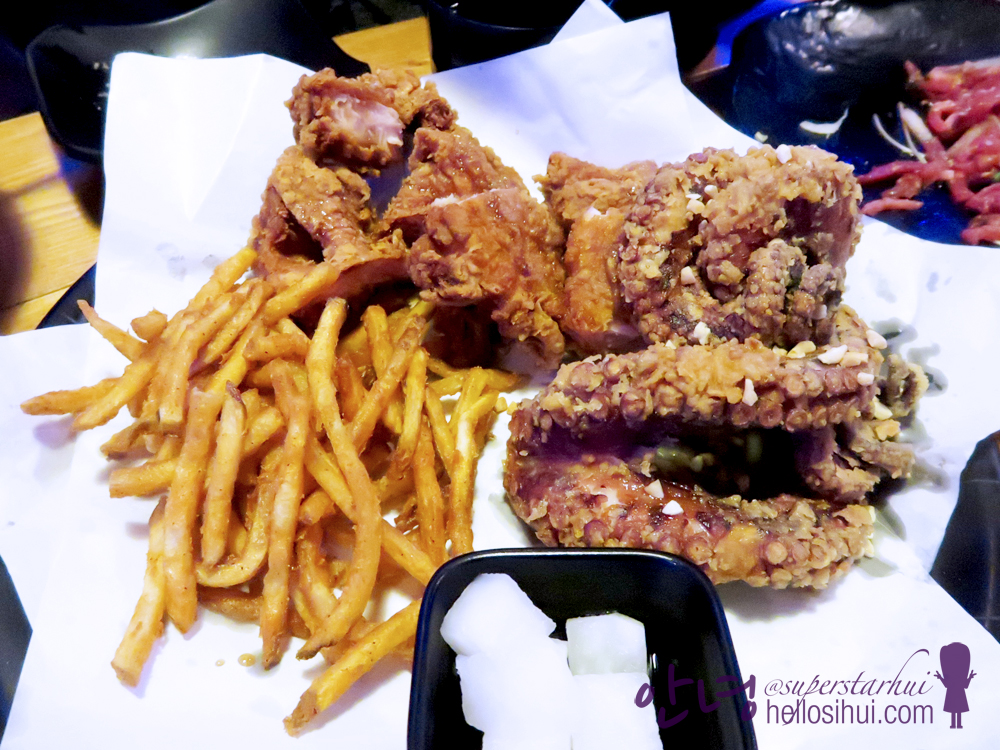 We ordered a octopus as well 😛 Greedy us!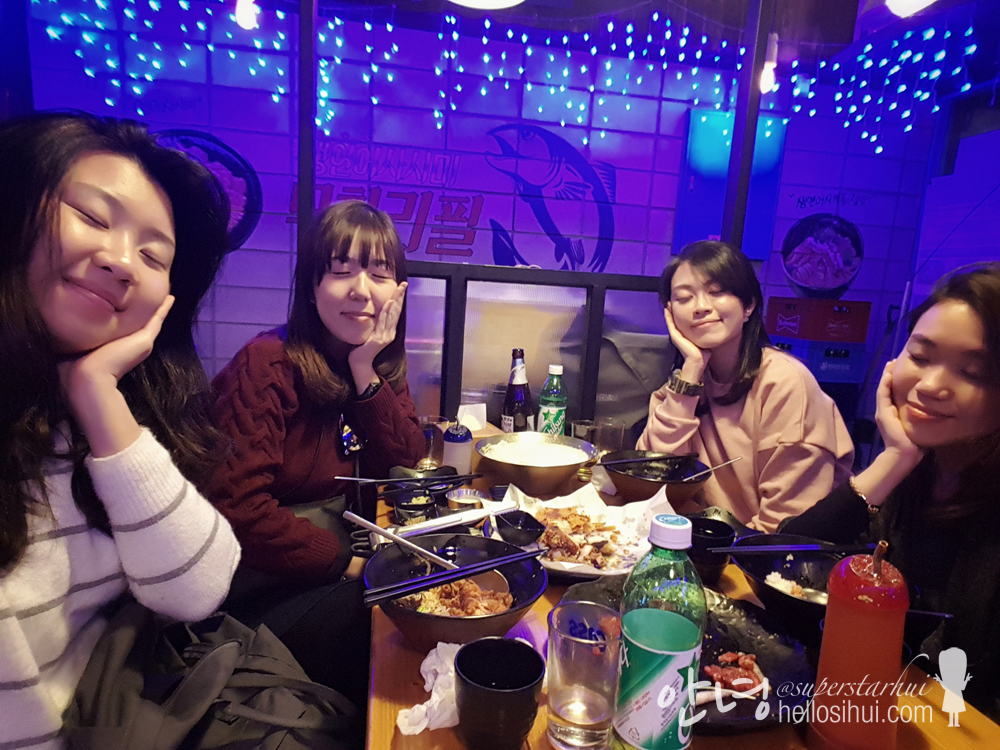 #look at us!! we are all happy eating! 🙂
Direction to 연어상회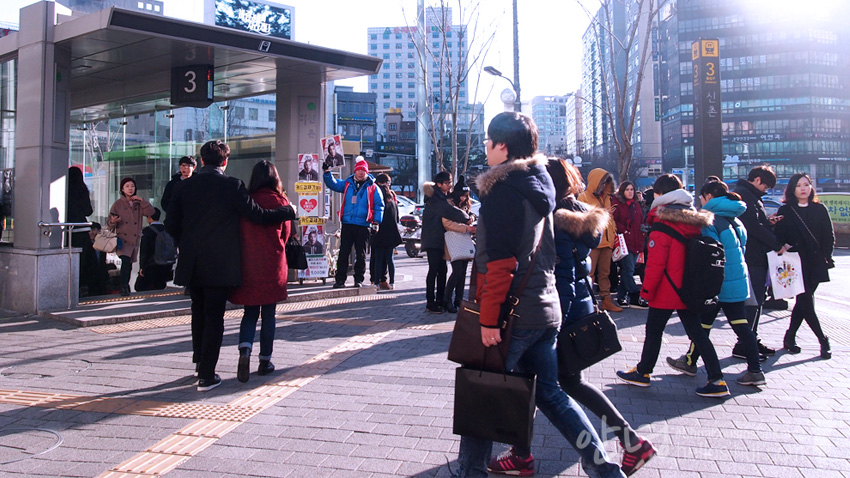 #Sinchon Station Exit 3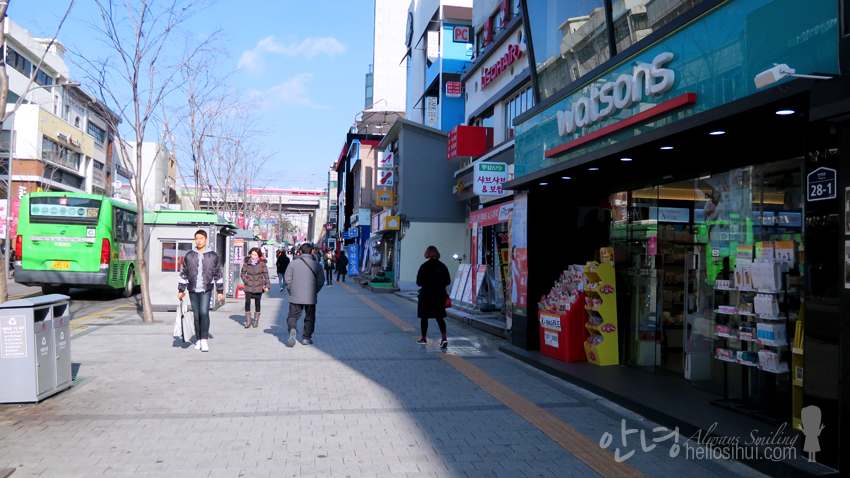 #continue to walk straight! :DDD You are almost there!!!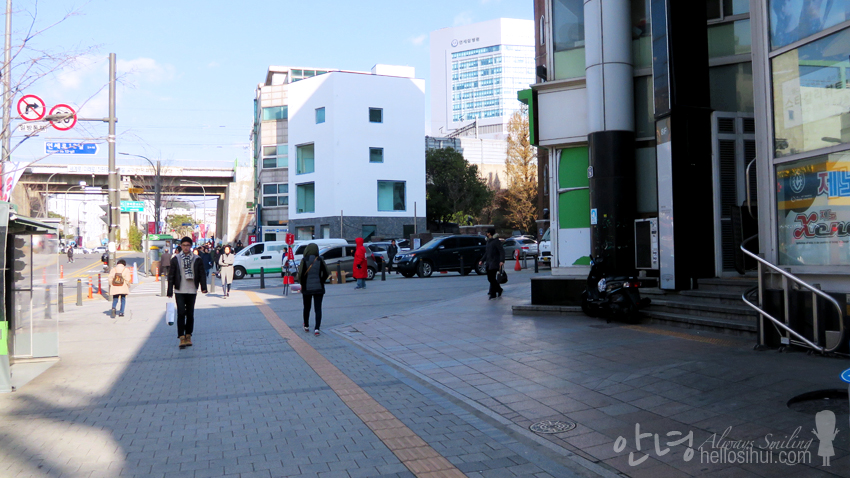 #turn right here! :DDD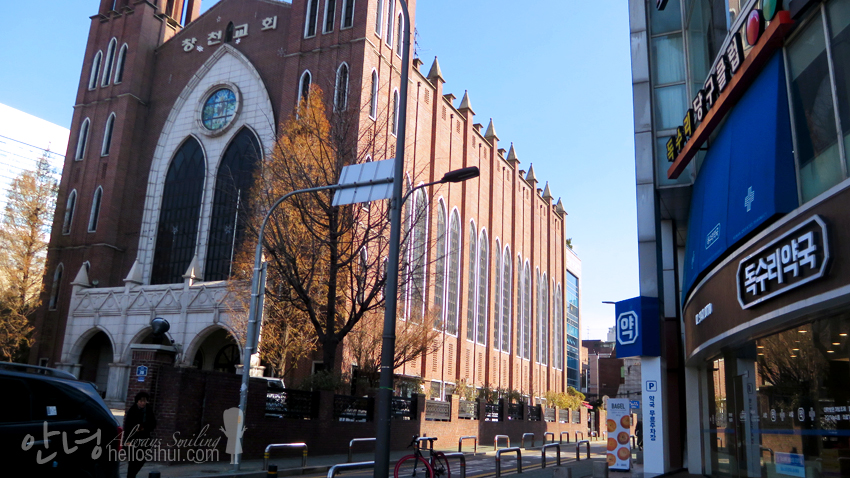 #continue to walk straight (after turning right from the previous picture!)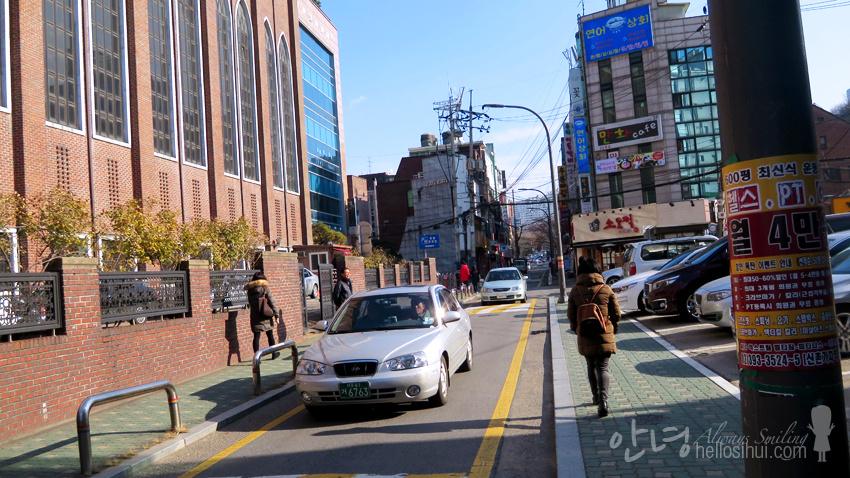 # you are almost there! continue to walk straight!! 😀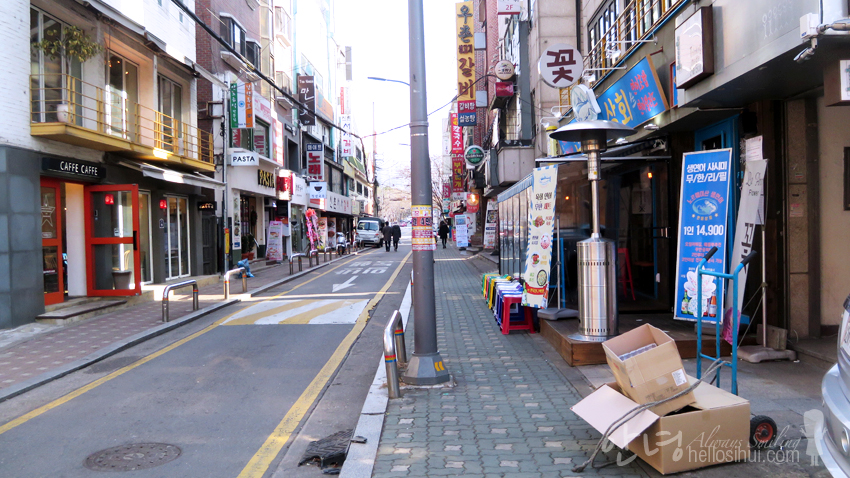 # just 30 seconds away! 🙂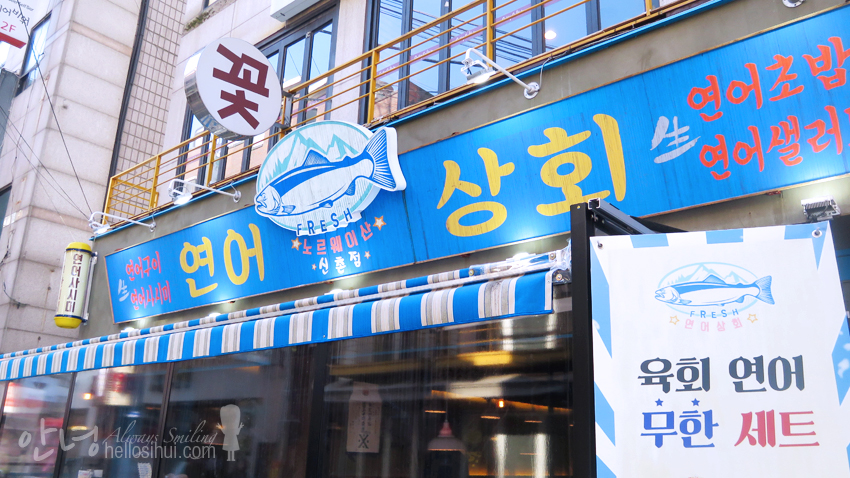 # Yeah! You reached!!!! :DDD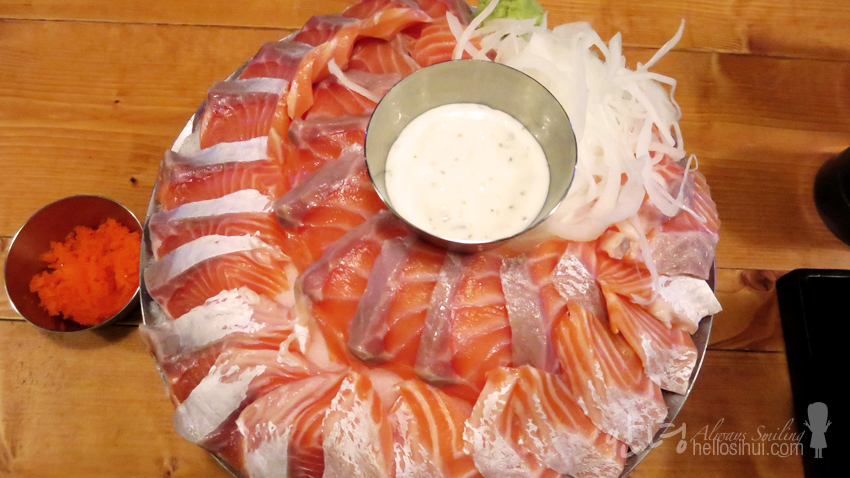 #Before I end this entry, say hello to the salmon sashimi! I called it Salmon Bingsoo (because its on the ice to keep it fresh)! hehehehe!! :p
신촌 연어상회 
Address: 신촌 · 서울특별시 서대문구 창천동 46-12
Hotline: 02-363-3177
Station: Sinchon Station Exit 3 (Green Line, Line 2)
---
---